Do your kids love watching Disney's Moana? Learn how to make your own Moana paper doll with this super cute Moana craft. Scroll for the full instructions!
This Moana craft post contain affiliate links which means if you purchase something from one of my affiliate links, I may earn a small commission that goes back into maintaining this blog.
As someone who danced hula for 20 years, I was pretty obsessed with Disney's Moana even years before the film came out. I'd stalk all the Disney message boards and blogs looking for any tidbit about the movie.
Of course, I was excited to see the movie when it came out but I was also curious to see what changes would happen with Aulani, a Disney Resort & Spa in Hawaii.
See, they already featured Lilo and Stitch at the resort, but this was a brand-new Polynesian heroine who was taking the world by storm.
It just made sense that more families might travel to Aulani and be expecting to see Moana and her friends there.
So, we were over the moon to be able to meet Moana several times on our last trip to Aulani and hear all about her bravery at Uncle's Fire Pit Storytelling.
We were supposed to go back to Aulani for Spring Break this year and we were so heartbroken when we had to cancel. So, we decided to bring a bit of Aulani home with this super cute Moana craft.
This Disney paper doll is definitely geared for older kids and adults (younger kids will get really frustrated, trust me.)
Once you make this original Moana paper doll, you can make other ones with different outfits, if you like.
And these are great to put on gift bags, homemade greeting cards, or add a popsicle stick and turn them into little puppets!
The possibilities are endless!
This is the best Moana doll you can make out of paper. She's adorable!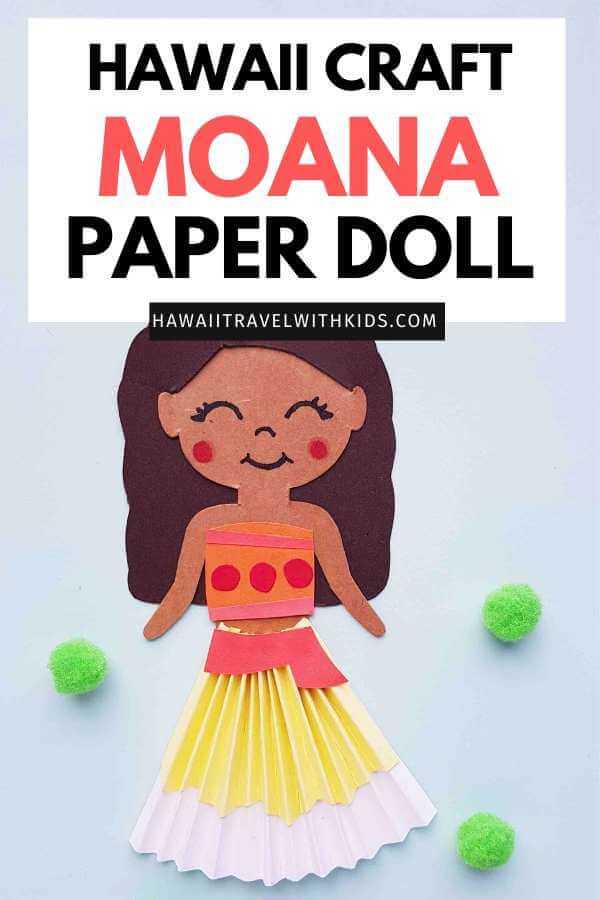 Moana Craft: Moana Paper Doll
Moana Craft Supplies: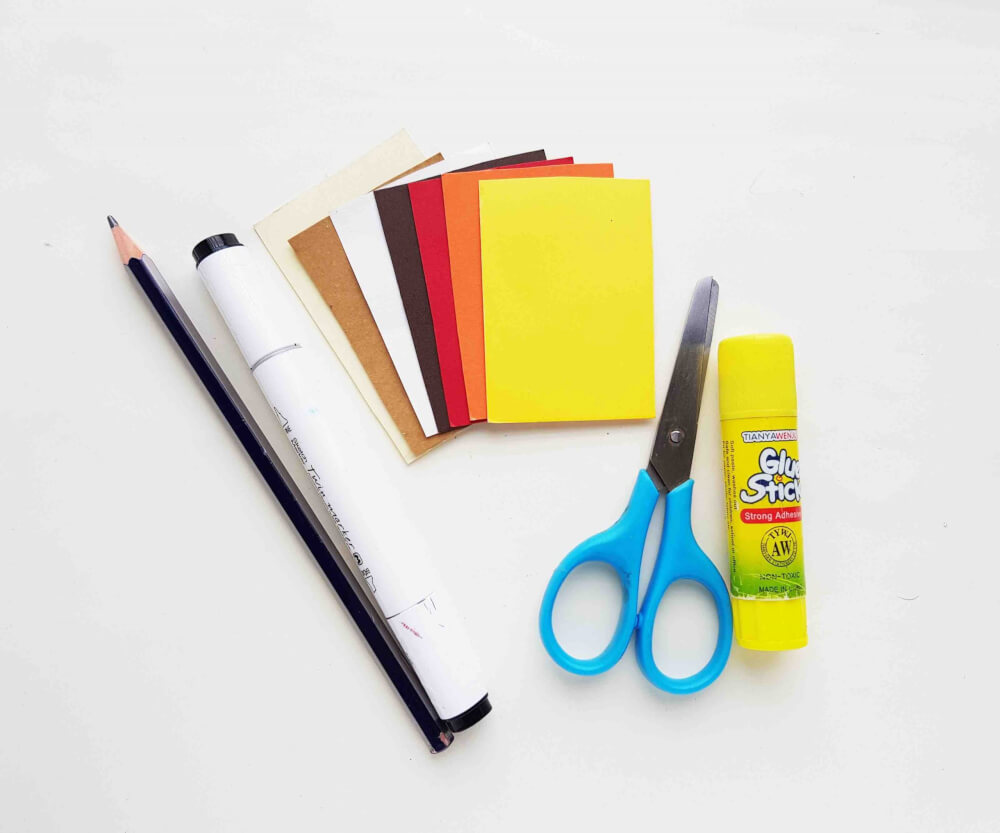 Colored craft papers
Craft glue
Marker pen black
Pencil
Scissors
How to Make a Moana Paper Doll:
Moana Paper Doll Step 1: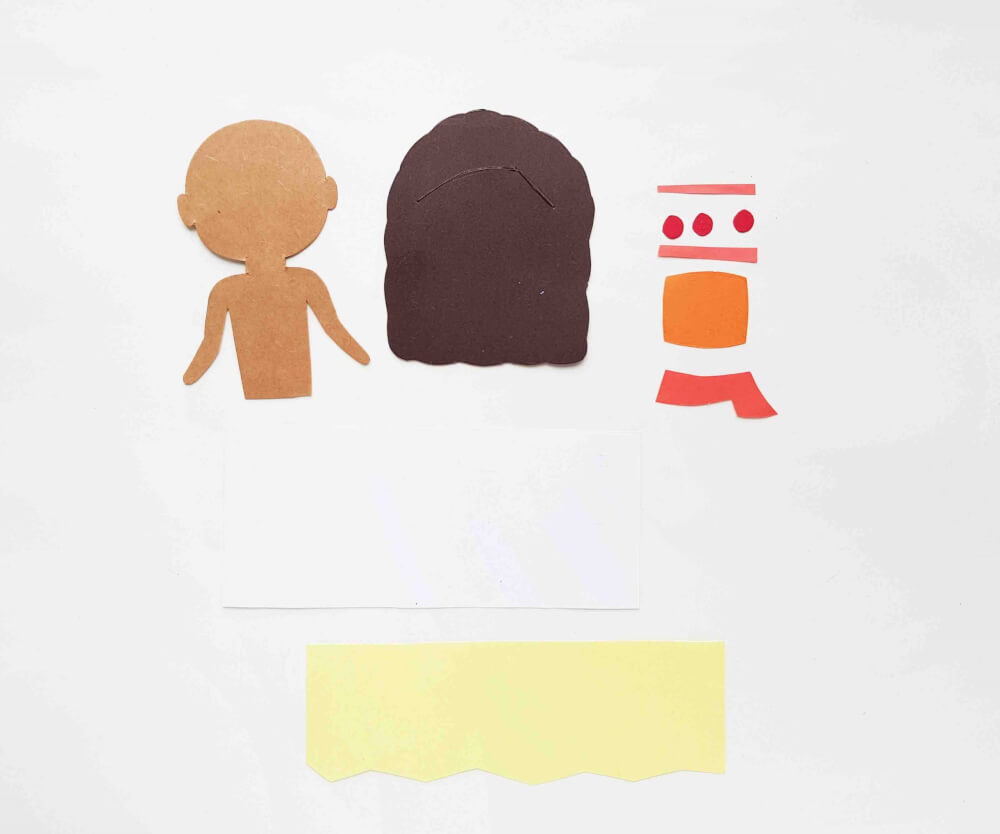 Print the Moana Paper Doll Template. Select colored craft papers as per the colors of the skin tone, dress and accessories of Moana.
Trace the body base on light brown colored paper, the dress patterns on cream or off-white papers, and the top patterns on different shades of red and orange papers; and the hair on dark brown colored paper. Cut out the traced patterns.
Moana Paper Doll Step 2: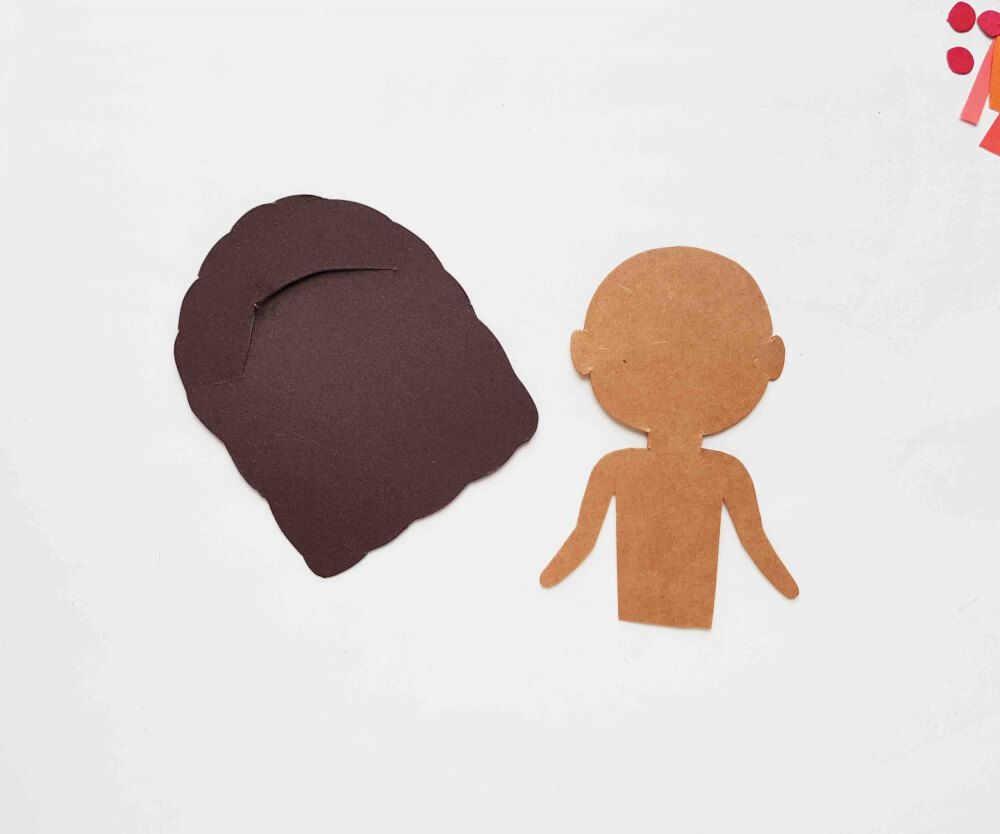 Cut a slit along the marked lines on the hair pattern.
Moana Paper Doll Step 3: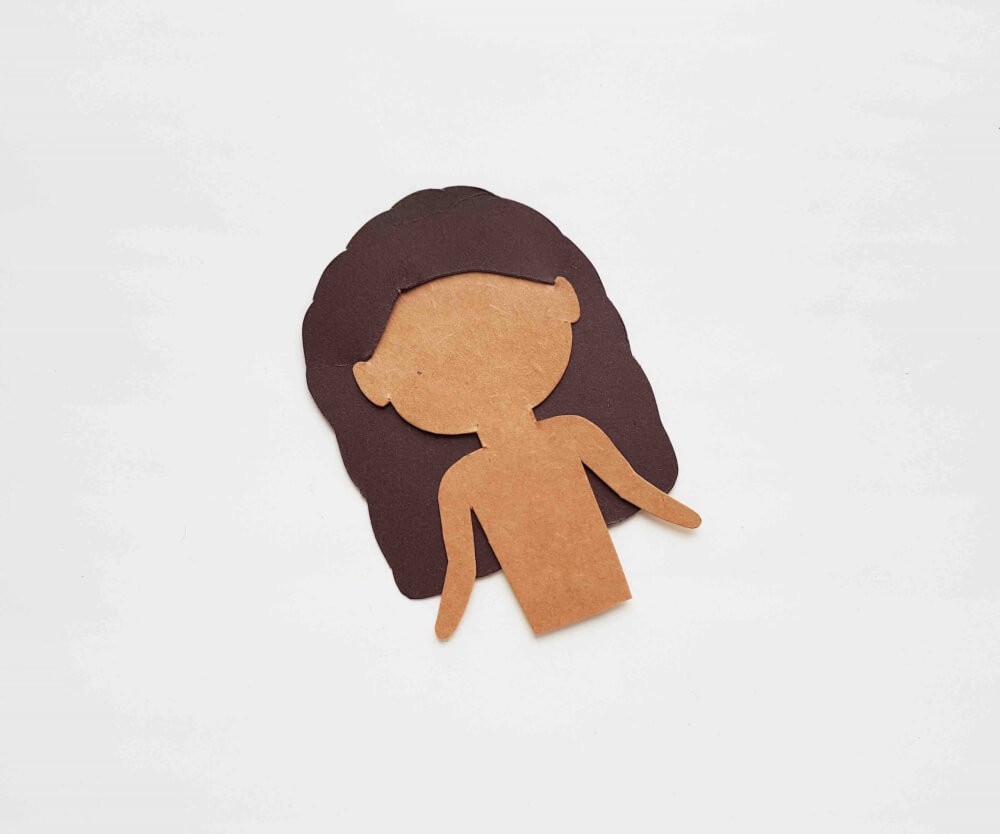 Slide the top end of the head part through the slit from the bottom side of the hair. Apply glue to fix the head and the hair together.
Moana Paper Doll Step 4: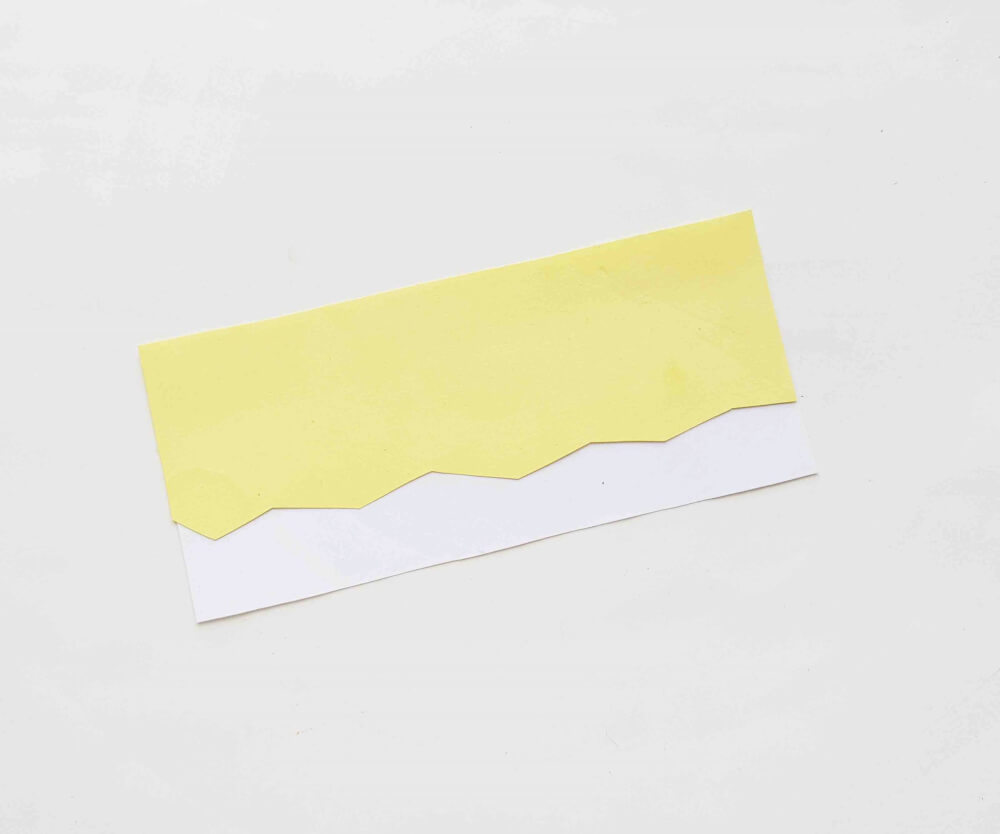 Take the 2 skirt patterns (rectangles) and attach the zigzag bordered piece along the top side of the other rectangle piece.
Moana Paper Doll Step 5: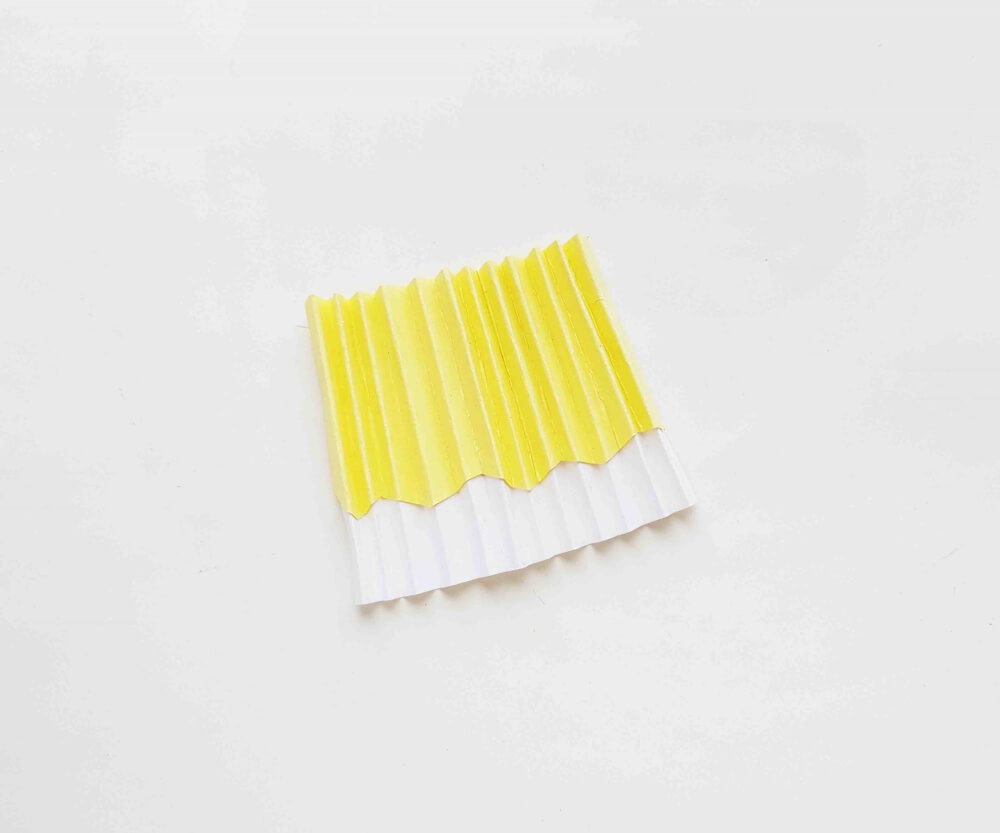 Now use this attached rectangle papers to create small and even fringes.
Moana Paper Doll Step 6: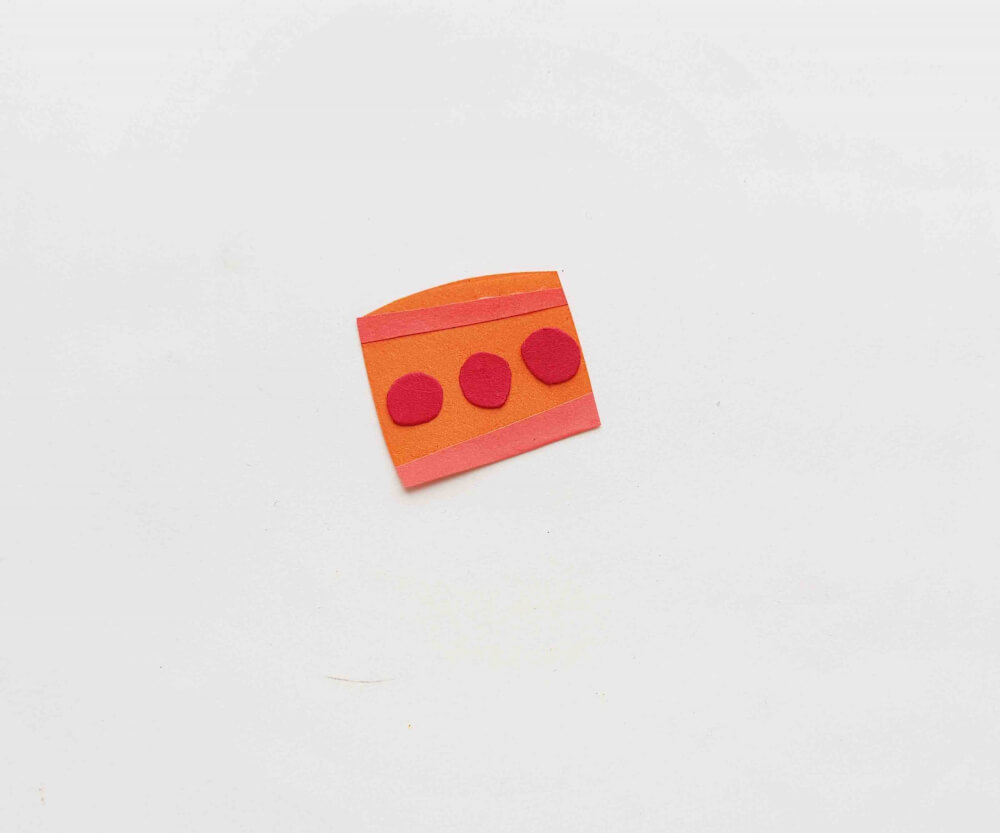 Attach the small patterns on the square cutouts to complete the top of the Moana paper doll.
Moana Paper Doll Step 7: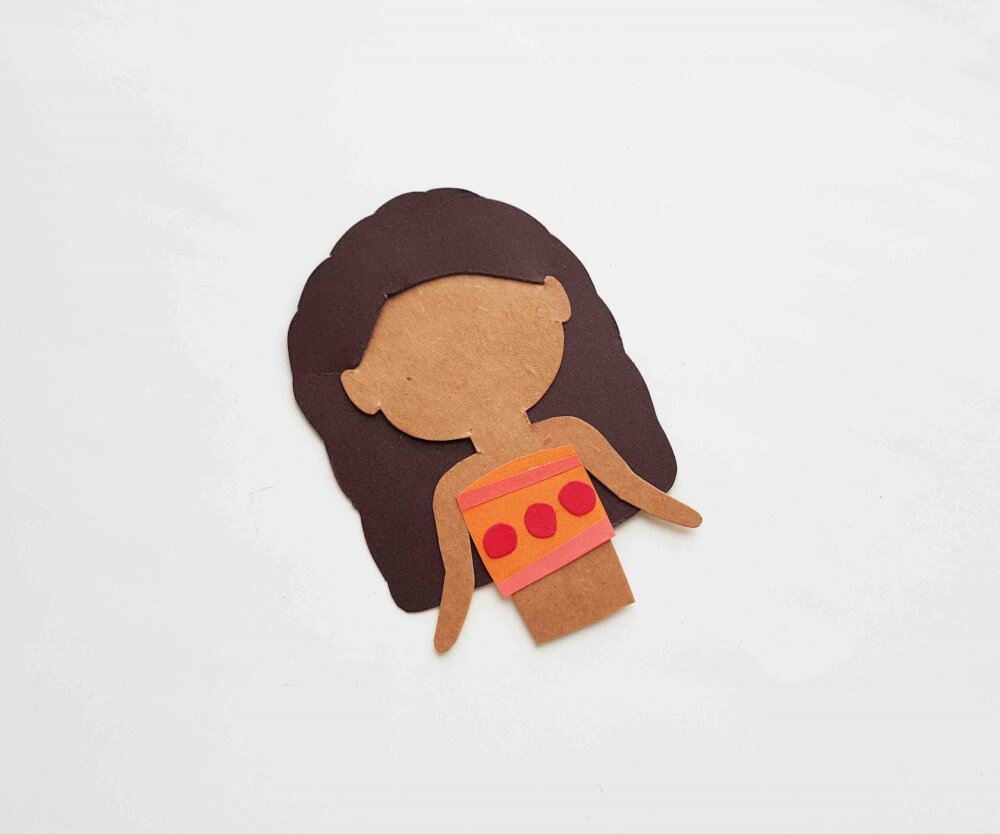 Attach the top on the top side of the body base pattern.
Moana Paper Doll Step 8: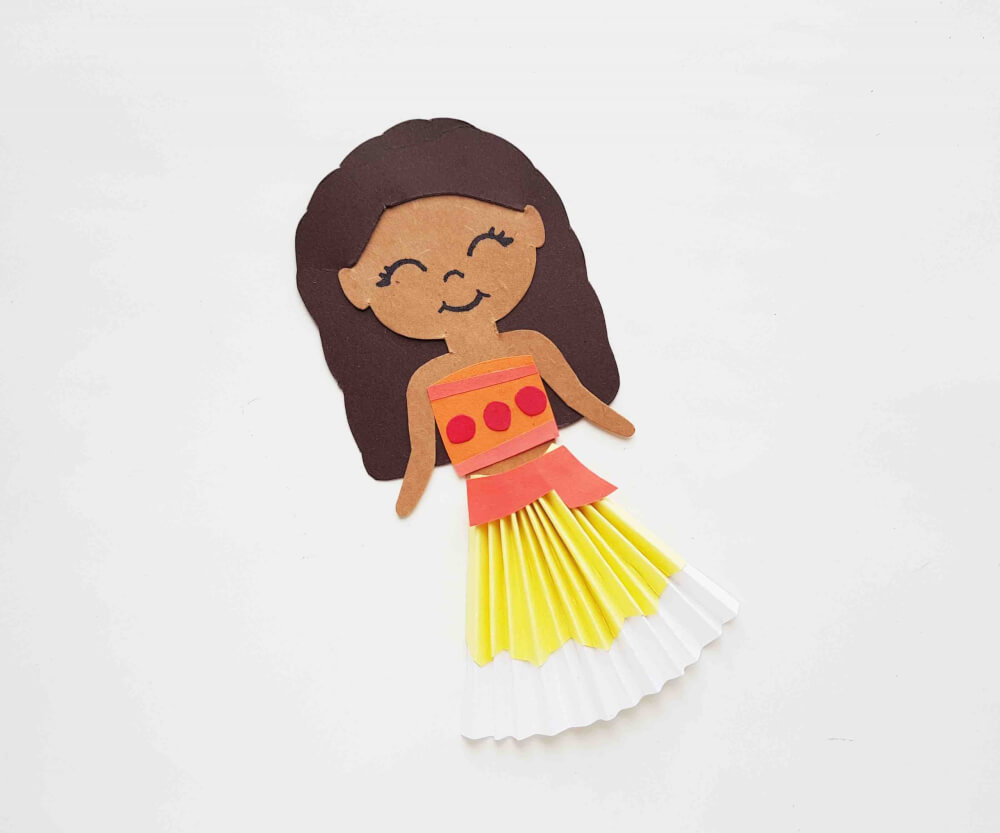 Take the accordion folded pattern and bring its straight end to the width same as the width of the body base and attach it right below the top pattern.
Use a black marker pen to draw the eyes, nose and mouth of the paper Moana doll.
And voila! You've completed this Moana paper craft!