Planning on snorkeling in Maui? Molokini Crater is just off the coast of Maui and is one of the top Maui snorkeling spots. Scroll down to find out why!
This Molokini Crater in Maui post contains affiliate links which means if you purchase something from one of my affiliate links, I may earn a small commission that goes back into maintaining this blog.
Have you ever wanted to snorkel in one of the three craters of the world?
If so, then I have some great news for you! You can go snorkeling at Molokini Crater off Maui's southwestern coast. It's a beautiful place where you will see Hawaiian sea turtles, tropical fish, and other sea creatures.
And it's not too far from your resort in Wailea or Ka'anapali. Keep reading to find out more about this amazing spot!
There are tons of gorgeous places to go snorkeling in Hawaii, but none are as unique as Molokini Crater. This is one thing that makes it stand out among all other things to do in Maui with kids or without them.
So if you want an unforgettable experience while visiting Hawaii, make sure you check out these tours of this popular Maui snorkeling spot!
Keep scrolling to learn about these Molokini Crater snorkeling tour options to find the right fit for your trip! Read my top 15 Hawaii snorkeling tips!
Click HERE for the best Molokini Crater tour
Don't have time to read a bunch of Hawaii blog posts and reviews? Here are some of our top picks for visiting Maui.
Popular Maui Tours/Activities
Favorite Maui Resorts/Hotels
Andaz Maui (this is a luxury resort with the best luau on Maui)
Honua Kai Resort & Spa (this is one of our personal favorites because there are tons of pools and there are condo options)
Want to Rent a Car in Hawaii?
One of the best places to rent a car in Hawaii is Discount Hawaii Car Rental because they get the best rates from top national companies like Alamo, Dollar, Thrifty, Avis, Enterprise, Budget, and Payless.
Want to skip all the planning and just access my detailed Maui Itinerary complete with daily schedules, kid-friendly activities, and travel hacks? Click the button below.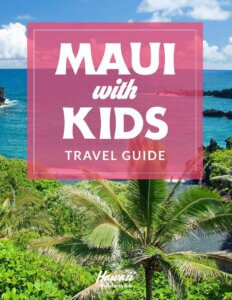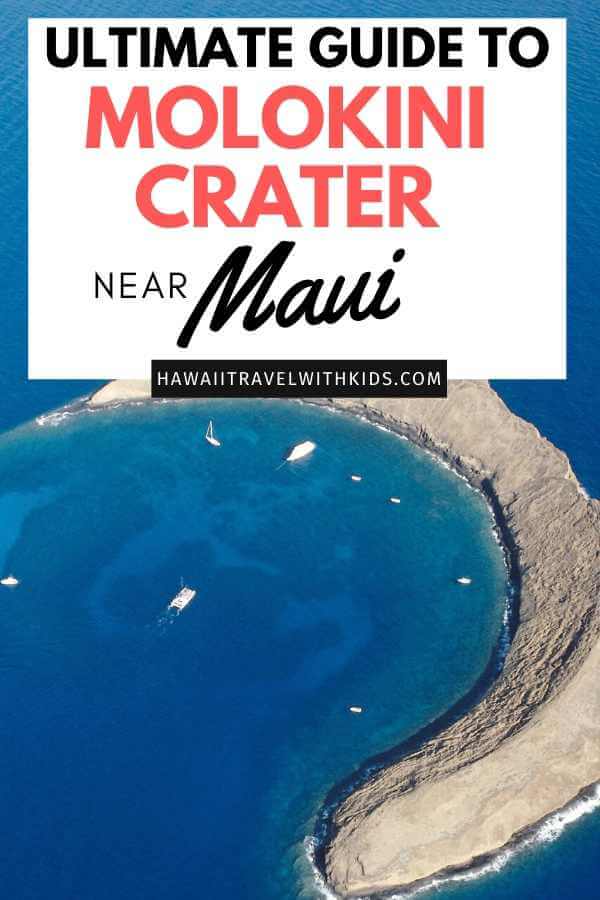 Molokini Crater: a Wonder of Nature
In the Hawaiian language, Molokini means "many ties." It is a crescent-shaped volcanic crater lying between Maui and Kahoolawe. It is a tiny uninhabited islet with an area of 23 acres.
Molokini rises from 300 feet below the ocean's surface and is a half-mile wide. Its diameter is 0.6 km. The highest point is 161 feet above sea level.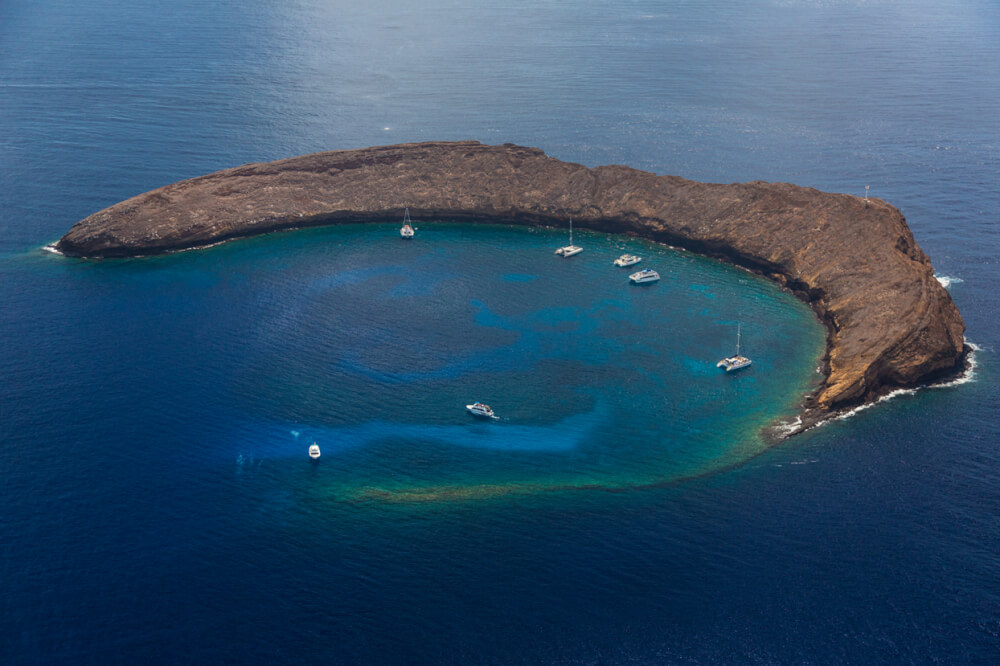 Partially submerged in water and protected by the crescent shape, Molokini is a wonder of nature. It is one of the three such calderas in this world, which is why it's a popular tourist spot. If you love exotic places and want to explore tropical fish, Molokini island is your perfect vacation destination.
The history of Molokini Hawaii is very interesting. It was formed by a volcanic eruption in the Cenozoic era. According to Hawaiian myths, Molokini was an attractive young woman who was cut into two pieces and transformed into a rock by Pele, the fire goddess.
According to historians and archaeologists, Hawaiians used to visit Molokini in the early days for fishing. They also hunted seabirds and collected their eggs.
From the 1950s to the 1970s, the Molokini Maui crater was famous for the commercial harvesting of black coral.
During World War II, the crater hit the news for a different cause. It was used by the American troops for target practice.
Today, Molokini Reef is one of the best locations for snorkeling. It features in the bucket list of tourists who love scuba diving and snorkeling. It is a bird sanctuary and Marine Life Conservation District.
The reef and the island were damaged due to the bombing, but today you can only see a few signs of military activities when you do a Maui crater snorkel.
Why You Should Visit Molokini Crater
Hawaii is one of the most loved tourist spots in the world. For years it has ruled global tourism with its beaches, turquoise blue water, food, and tropical climate.
Maui also is known for its volcanoes and national parks.
However, it is the Molokini volcano that is stealing the limelight nowadays. People who visit Hawaii or its islands participate in snorkeling, scuba diving, and other activities. We all have seen pictures of the amazing underwater world and its treasure, but Molokini offers an exclusive experience.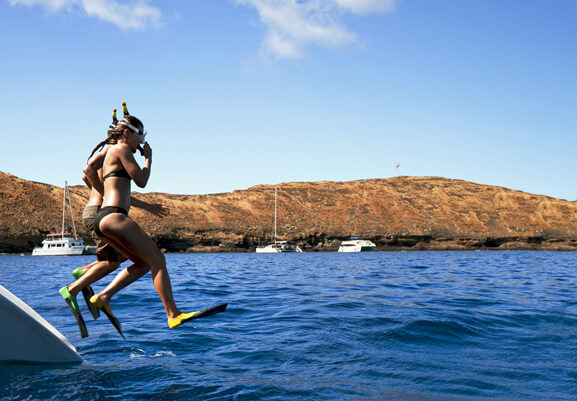 As you can see from the images, Molokini is half-submerged in water, and this makes it so unique. The islet shelters secrets of nature that you will love to unearth.
With fish, colorful coral, and the mysterious underwater, Molokini Crater snorkeling will help you to discover an amazing sea world. It's absolutely stunning!
The protected waters of this island are a treasure trove of underwater creatures. The partially submerged crater and its crystal-clear water look heavenly. Deep down, an inspiring sea world is waiting for you. You can see over 250 varieties of marine animals here.
The crater acts as a shield for the aquatic animals, which find it a haven to flourish. Away from rough waves and strong currents, the calm waters of Molokini allow marine animals of different shapes and sizes to breed.
The visibility is very high here – you can see more than 150 feet, which makes Molokini perfect for watching marine life. Moorish idols, parrotfish, black triggerfish, yellow tang, and moray eels are common here. Occasionally, you can see manta rays too.
Have you ever seen whale sharks? Come to Molokini, and you can see them feeding on plankton. They are vegetarians, you see, and so don't pose any threat to you.
Do you know why snorkelers love Molokini? The fishes are less skittish. They are quite familiar with humans, so you can watch them closely. This is really a paradise for snorkelers and the perfect snorkel stop for your trip to Maui!
Molokini Scuba Diving
Molokini Crater diving is super popular as well.
Experienced scuba divers flock to Molokini to enjoy a lot of action under the water. You can take a scuba diving boat from Ma'alaea Harbor.
As you dive into the sea, you will be greeted by the sights of different schools of fish. Pyramid Butterflyfish and Scissortail Sergeant fish are very common. Check the coral reef while scuba diving; you will be amazed to see Hawaiian Damselfish passing by.
Look carefully for Racoon Butterflyfish. Lucky divers even find Flame Angelfish while going Molokini Crater scuba diving.
There are several spots at Molokini for scuba diving. Your guide will take you to these places which are known for sighting certain fishes. For example, White Rock is a dive site near Maui, which is deeper but with more varied aquatic animals, probably not the best for beginner divers.
Along with coral pinnacles, you can watch species like Green Scorpionfish, White-banded Cleaner Shrimp, and black and yellow Scorpionfish. Keep your eyes open, as this site is famous for incredible species that are not usually found everywhere.
The height of the Molokini scuba diving trip is finding Day octopus and Zebra Moray Eel. They are shy and try to hide in the coral, but experienced divers can locate them.
Molokini scuba diving will help you to create unforgettable memories. You can take back all the photos and see them later on to relive the adventure you had at this incredible place.
Read my full guide to scuba diving in Hawaii!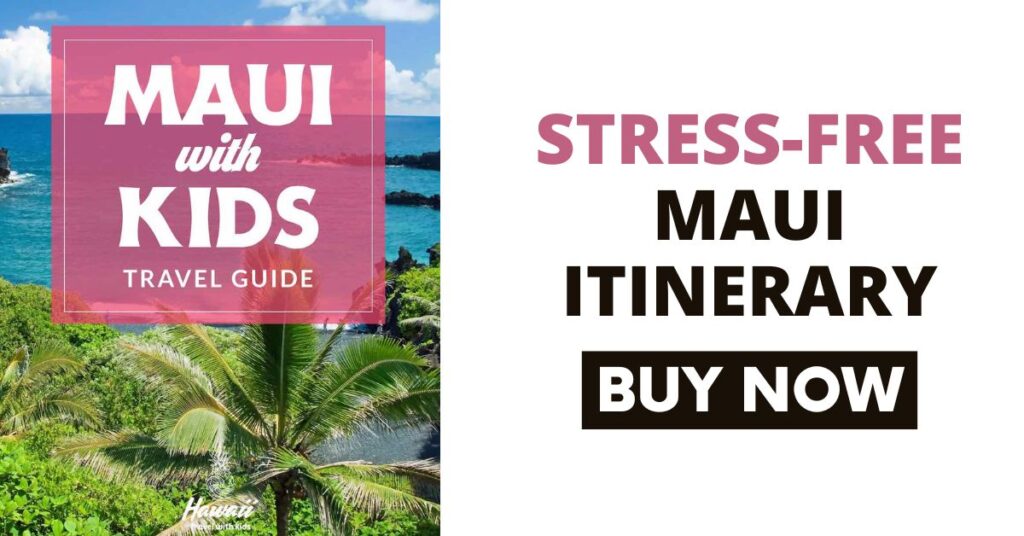 Why Divers Love Molokini
Pro divers find Molokini irresistible. While beginners or amateurs prefer to remain within the crater while diving or snorkeling, experienced tourists go beyond in search of exclusive marine creatures.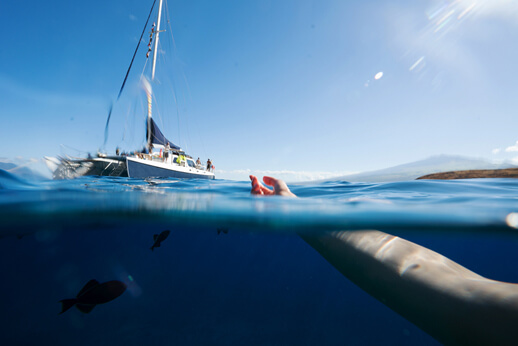 The reefs drop off gently, and with the help of the currents, you can traverse further out to get a taste of the sea around. Divers can witness the vibrant coral reefs and the diverse marine life by swimming out of the sheltered arms of the crater.
Turtle Town Maui
When you are looking for your Molokini snorkeling tour, you might pick one that also includes a stop at Turtle Town.
You can find the best places to snorkel in Maui and see Hawaiian sea turtles in Turtle Town. It's a long stretch of coastline extending from Nahuna Point to Black Sand Beach in the district of Makena.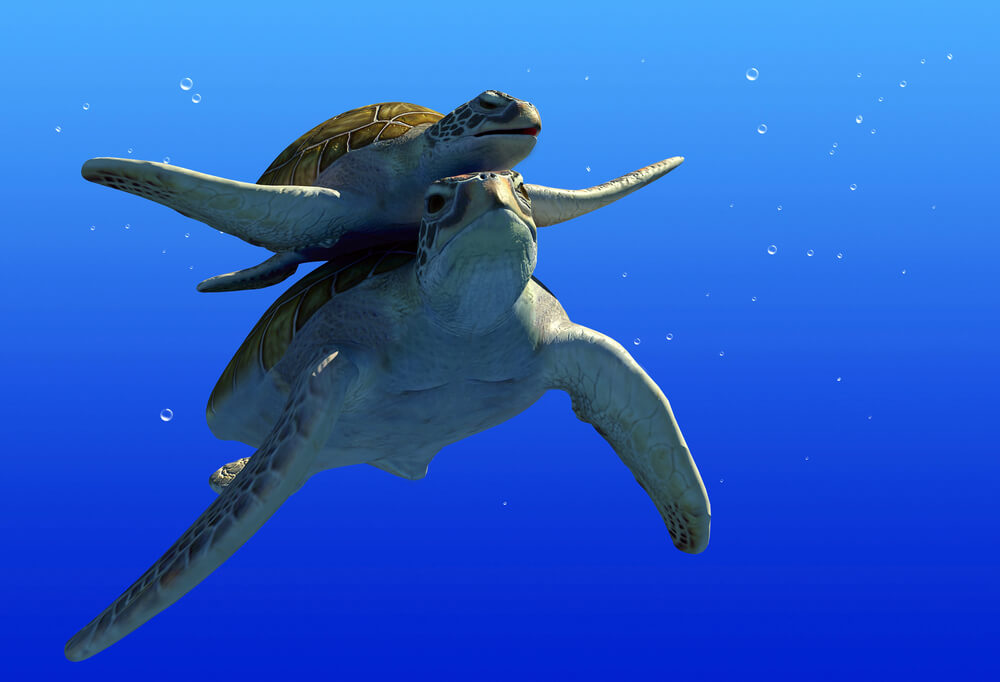 The entire coastline is known as Turtle Town, but for tourists, only Maluaka Beach is popular as it is one of the best places to snorkel in Maui. Just picture a white sand beach, calm and clear water, and rich marine life. All these add up to make a snorkeler's paradise.
The place got its name from the Hawaiian green sea turtles, which are found abundantly here.
Maluaka is a beautiful beach. It is less frequented. The Haleakala Mountain shields the beach from the trade winds, making it safe and also conducive to plenty of water activities. The undisturbed sea is ideal for boating, fishing, swimming, and snorkeling.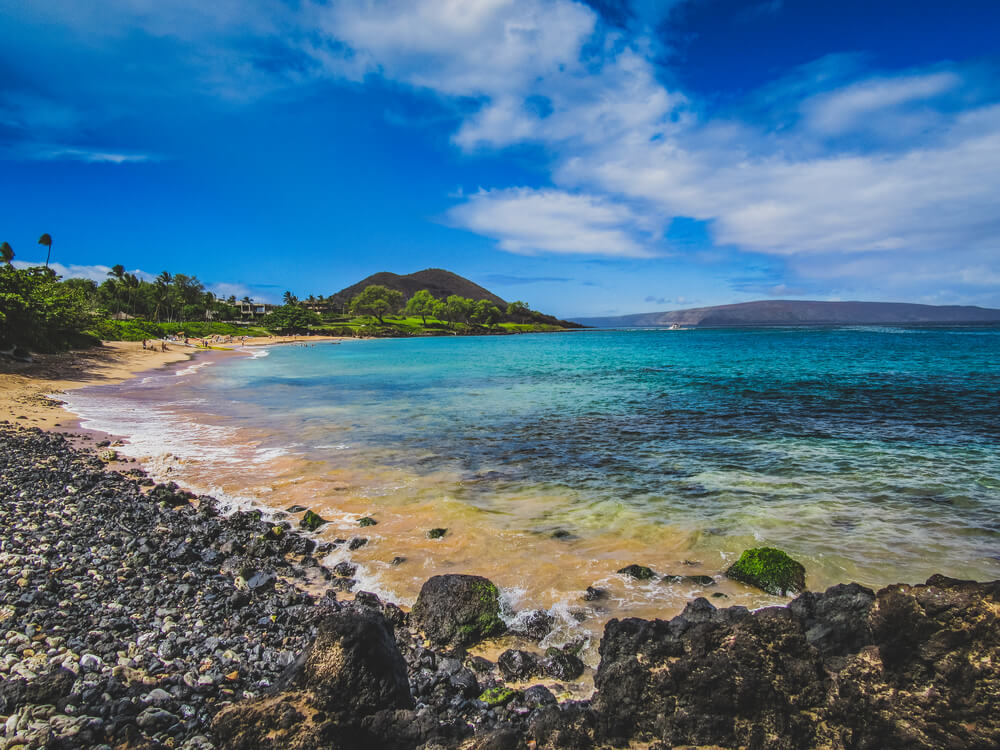 The reef gently slopes down, making it easy to find the right spot for yourself. The southern tip of the beach is the best place to locate Hawaiian green sea turtles.
The coral reefs also start at this point, and as you slowly go into the water, you will find turtles. They swim in the shallow water, and you can enjoy the rare experience of swimming with them.
One more thing, the green sea turtles are not green but brown. When they lie still, you may mistake them for rocks, so keep a careful watch for them.
Snorkelers can see parrotfish, butterflyfish, squirrelfish, cardinalfish, tang, and trumpet fish here.
If you don't want to get into the water, it's okay. Relax on the soft sand and get a nice tan. The kids can play volleyball on the beach. Enjoy a perfect family vacation away from the hustle and bustle of city life in this town.
Luckily, there are plenty of great Molokini and Turtle Town snorkeling tours to enjoy both locations!
Best Molokini Crater Snorkeling Tours
Snorkeling Molokini Crater is definitely worth it as it is the top snorkeling destination. Here are some of the best Molokini Crater tours to enjoy this extinct volcanic crater and all the ocean creatures living there.
This is the best Molokini snorkel tour that offers breakfast, lunch, cocktails, and so much more. You will set sail on a luxurious catamaran to visit this volcanic atoll and snorkel for 5 hours.
You will snorkel at the crater and Turtle Town too!
Book your Trilogy Molokini Snorkel Tour
Snorkel Molokini Crater with this super raft boat ride and adventure! Most boats take large groups, but this one offers a small group with only 25 people.
Snorkel gear and lunch are provided as you hit the two popular snorkeling spots: Turtle Cove and Molokini.
Book your Molokini Crater Raft Adventure
Discover the fish at Molokini Crater as you swim in the calm water in the ocean around this crater. This boat has a water slide, glass-bottom viewing spots, shaded areas, and more.
Enjoy a continental breakfast and buffet lunch, too, on this best snorkeling tour.
Book Your Four Winds Maui Snorkel Cruise
This is the best Molokini Crater snorkel tour for families! You will get to go to two dive sites and enjoy some Molokini snorkeling and Turtle Arches as well.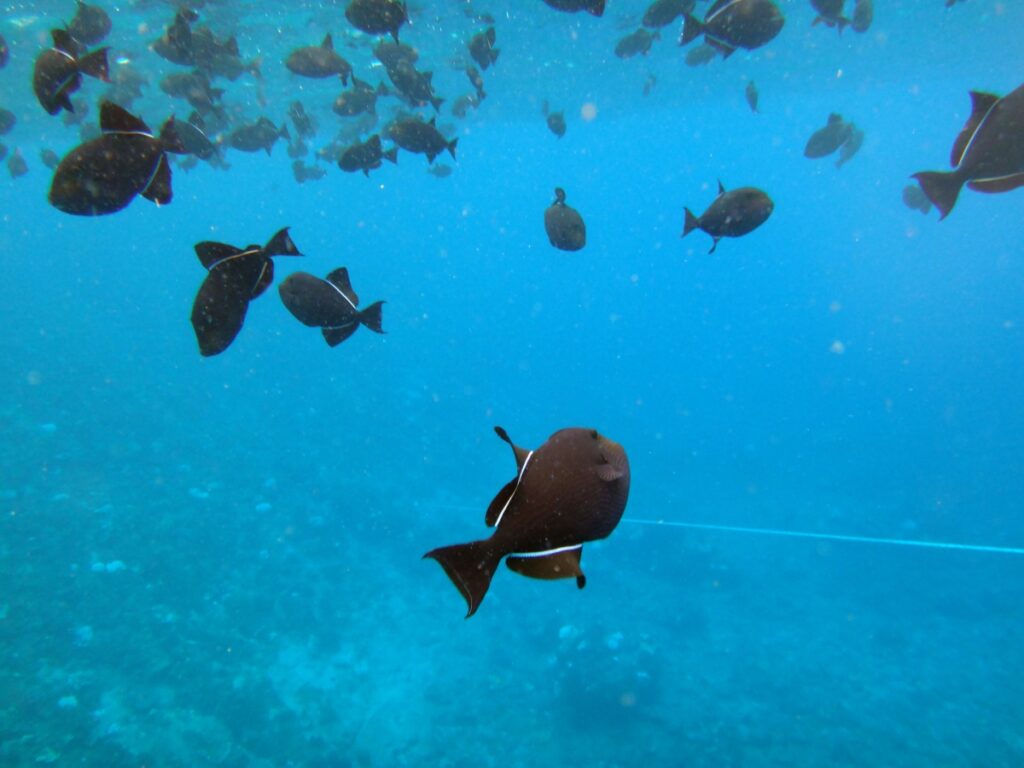 Arrive early as the boats depart at 7:00 AM. You might even see some spinner dolphins as you ride out to the snorkeling spots.
Book Your PacWhale Eco Adventures Tour
The Molokini Crater fish with this incredible coral reef deserves a visit. Why just snorkel when you can go on a snuba tour?
Enjoy breakfast, lunch, and an open bar while you sail on this double-decker speed boat. The snuba device helps you to go at your own pace and enjoy the ocean and all the marine life you see out here by this island.
Book Your Snuba Molokini Tour
With this Molokini and Turtle Town snorkeling adventure, you can enjoy seeing some turtles and all sorts of marine life. Most boats depart from Ma'alaea Harbor, and this one is no different.
Enjoy the best snorkeling at Molokini with this cruise, and when you are finished, enjoy an open bar, breakfast, and lunch as well.
Book Your Pride of Maui Snorkel Cruise
This Molokini Crater boat tour comes with complimentary pick-up from the West Coast or South Maui hotels! You will hop aboard a 64-foot catamaran and head to Molokini, where you will see all types of sea animals out in the open ocean.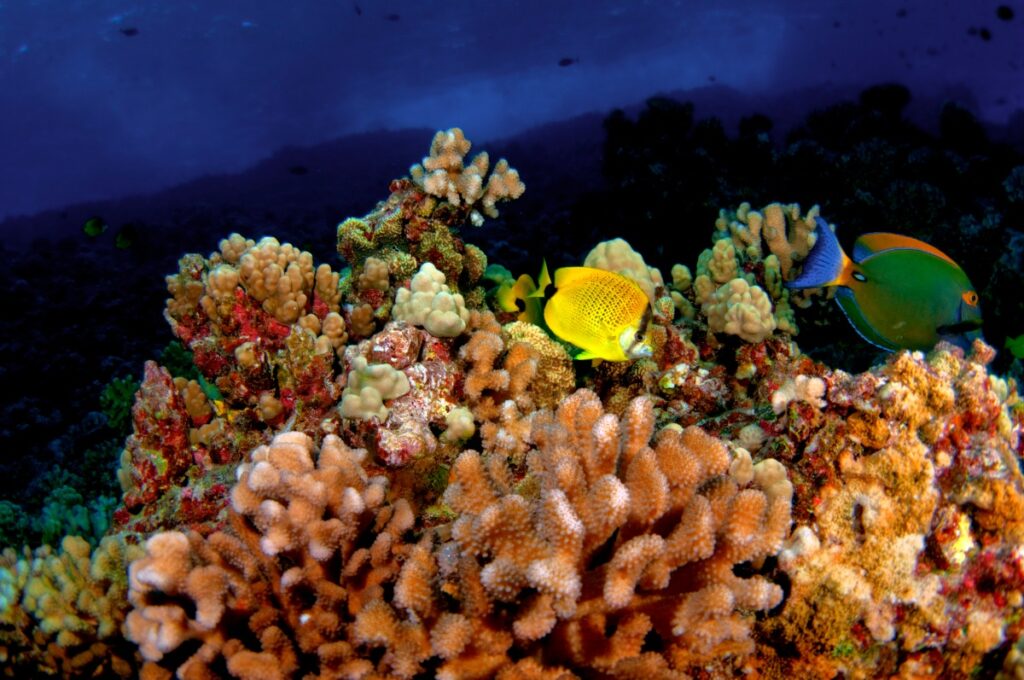 Flotation devices and all snorkel gear is included, along with breakfast and lunch.
Book Your Luxury Molokini Snorkeling Cruise
Enjoy the back wall of Molokini Crater Maui as you sail on Leilani Yacht to Molokini Island. You can look for dolphins and go swimming with the sea turtles too!
This is a 5-hour tour that will take you on a wall dive and offers the best snorkeling for everyone!
Book Your Premium Molokini Crater Snorkeling Tour
On this snorkel trip, you'll visit the best snorkeling on Maui: Molokini and Turtle Town. Everything is included with this tour, including a life jacket, lunch, breakfast, 1 maitai, and snorkeling gear.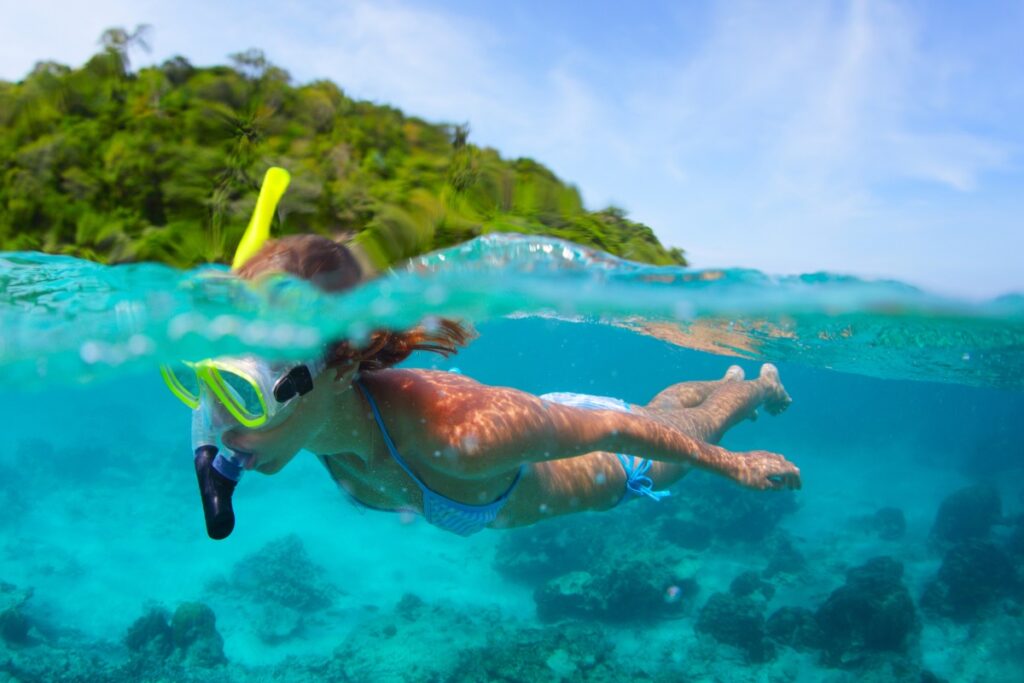 It is a family-friendly Molokini Crater snorkeling tour you will love to try out!
Book Your Aloha Blue Charters Snorkel Cruise
Most boat tours only have a double-decker, but with the Calypso, you will set sail on a triple-decker catamaran that has a glass-bottom viewing room and two waterslides!
All snorkel equipment is provided for you, and children under 6 are absolutely free, making it the perfect family-friendly adventure everyone will love.
Book Your Calypso Maui Deluxe Cruise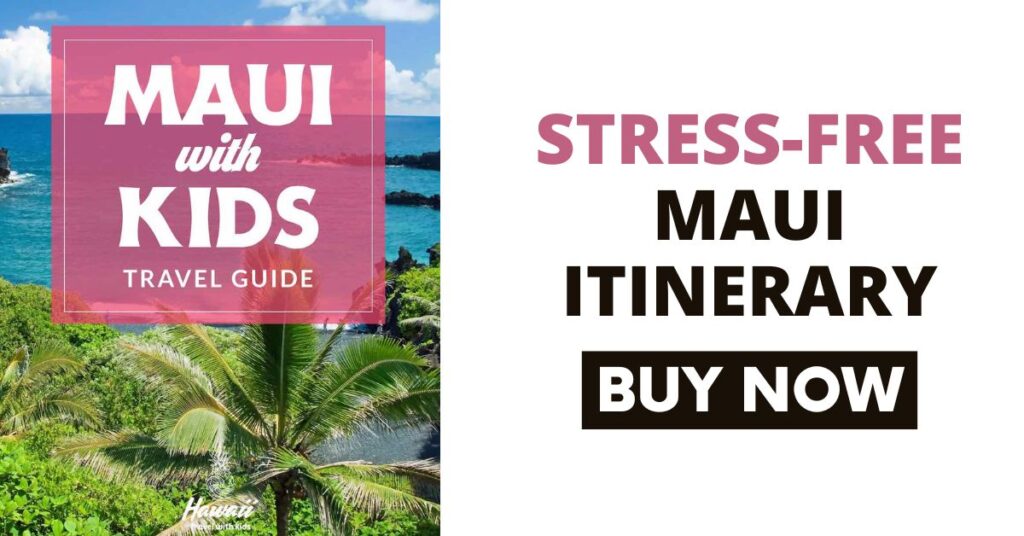 Maui Snorkeling Molokini Crater FAQs
How far is it from Maui to Molokini?
Molokini is just 3 miles southwest of Maui. You can only reach it by boat or raft from Maalaea Harbor and Lahaina. Take a smaller boat or a catamaran to experience Molokini Crater and witness nature at its best here.
Is Molokini Crater worth it?
Molokini Crater snorkeling is a unique experience that every adventure lover will remember. If you are traveling during winter, you will get a bonus – the sight of humpback whales. Every moment at Molokini is filled with the thrill and the joy of finding something new. Imagine getting inside a sunken volcano and watching the colorful reefs and fishes. Some of the fish found here are endemic to Hawaii, making Molokini a treasured place for nature lovers.
How to get to Molokini Crater?
To discover Molokini, you need to go on a boat tour. Some take you on catamarans, while others are rafts. Going on a Molokini snorkel cruise is so much fun, as all the snorkeling equipment is provided for you.
Can you kayak to Molokini Crater?
While a boat to Molokini Crater snorkeling tour is most common, you can go on a kayak tour to Molokini Islet. You can only go on a guided tour, you cannot kayak by yourself to the crater.
Is snorkeling at Molokini Crater safe?
Yes, Molokini is safe. Molokini Island preserves not only the marine life but also the waters from outside currents and waves. That's why you will find the water calm and safe for all types of water activities. The place is affordable and ideal for both children and adults. All the tours have guides, so you will be safe and have someone to show you around.
How deep is Molokini Crater snorkeling?
The depth of the water varies. Depth near the inner shore is around 1 foot, and it increases to 50 feet. So, you can find a comfortable spot according to your skill and safely explore the seabed. Most beginners stick to the shallow water, and the experienced or pro swimmers go deep down to explore the sea on their own.
How long is the boat ride to Molokini Crater?
Most of the Molokini boat tours start early in the morning, as the water is calm, and most tourists prefer this time. So, be ready for an early morning adventure. It takes around 45 minutes to reach Molokini from the Kihei Boat Ramp. From Maalaea Harbor, it is about an hour.
Are there sharks in Molokini Crater?
Yes, there are sharks at Molokini Crater. Whitetip reef sharks are the more common Molokini Crater sharks here. They are thin and small, and the juvenile sharks find the reef safe, while the adults are usually seen near the bottom. A few gray reef sharks are also found in Molokini Crater; however, whale sharks frequent this crater quite often. It is rare to see a shark while you snorkel at Molokini Crater, and even more rare for a Molokini Crater shark attack.
Does Molokini have a beach?
There is no Molokini beach. You won't find any sand here, so you don't want to climb Molokini Crater or spend time on it, but rather just enjoy the species of fish during your snorkeling trips here.
Molokini Snorkeling Wrap Up
All these surprises and many more await you at Molokini Crater. With a vast array of activities and natural attractions, the Molokini crater vacation will be the best one you had in years.