Planning a trip to Hawaii? Find out the top things not to do in Hawaii when you are on a budget so you'll have a truly amazing Hawaiian vacation!
This what to avoid in Hawaii when on vacation post contains affiliate links which means if you purchase something from one of my affiliate links, I may earn a small commission that goes back into maintaining this blog.
No matter what you tell yourself, every vacationing destination has the good, the bad, and the ugly.
Of course, most places are only going to tell you about the good stuff happening.
If you're vacationing in Hawaii soon, there are some things that you need to avoid.
To avoid anything crazy happening, here are some tips to keep in mind.
Keep scrolling for the top things NOT to do on a Hawaii vacation!
Want to skip all the planning and just access my detailed Hawaii Itineraries complete with daily schedules, kid-friendly activities, and travel hacks? Click the button below.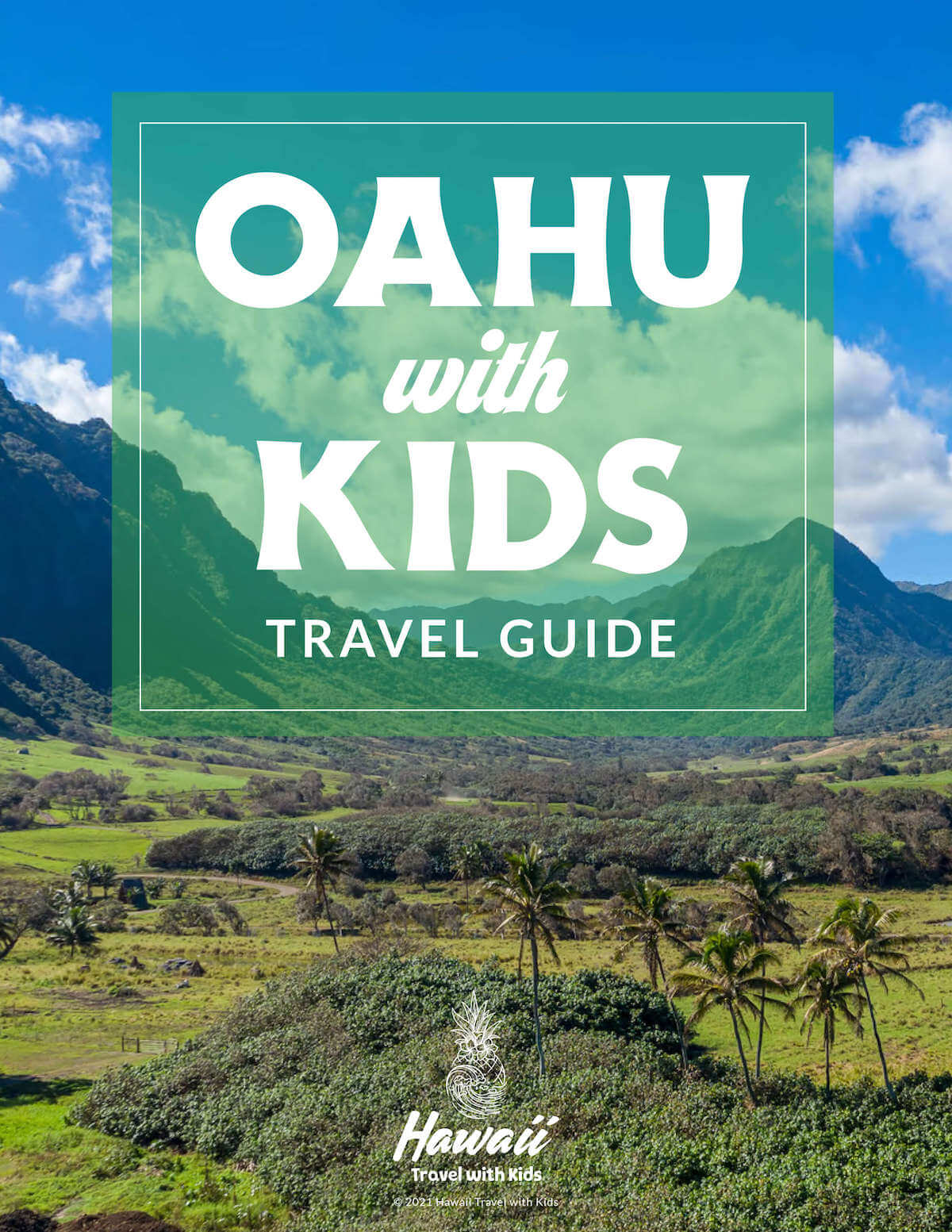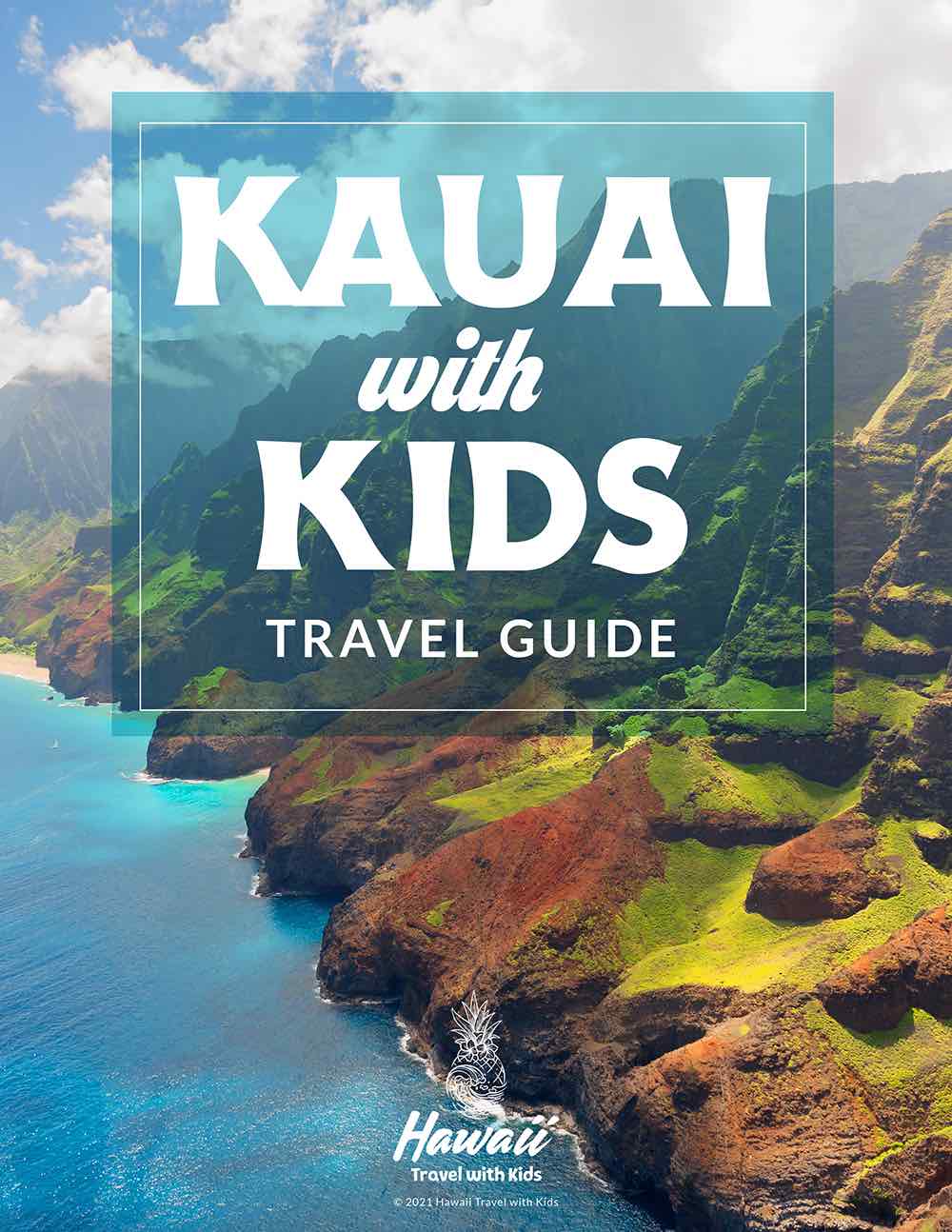 Hawaii on a Budget FAQs
What is the cheapest way to vacation in Hawaii?
You can make your trip to Hawaii affordable by going in the off-season, staying at budget hotels, minimizing car rentals, and taking advantage of cheap and free Hawaii activities.
What's the cheapest Hawaiian island to visit?
Oahu. This is the most populated Hawaiian island and you'll find the most competitive rates for hotels, car rentals, and activities.
Is Hawaii worth the money?
Absolutely! While it can be expensive to fly to Hawaii, there are tons of ways to save money on your Hawaii vacation. Once you get over there, you won't regret your vacation choice!

What Not to Do on Your Hawaiian Vacation
AVOID RUSHING
In most parts of the United States, everyone is in a rush. You rush to work and you rush home. Mostly missing out on the important things in between.
An important lesson that will need to be learned, when you're vacationing in Hawaii is "Island Time."
You may be wondering what in the world Island Time is. Well, you're about to find out.
This means that the current time doesn't mean much.
Vacationers take over the Island, which means that it really slows others down, which means it slows the whole Island down.
You also need to take into consideration, which Hawaiian Island you're staying on.
Life is much more laid back on islands like Lanai and the Big Island, where everything takes just a little longer.
TIMESHARE PRESENTATIONS
Unless you are good at saying NO, you are going to want to avoid all of the timeshare presentation offers you'll get in Hawaii.
I mean, Hawaii is beautiful, everyone knows that.
However, it doesn't mean you need to spend thousands of dollars on a timeshare. You will get lots and lots of offers for timeshares in Hawaii.
Do you have the willpower to say no?
AVOID OVER-SCHEDULING
Are you new to the Hawaii vacationing scene? If so, let me tell you a secret. You do not want to over schedule.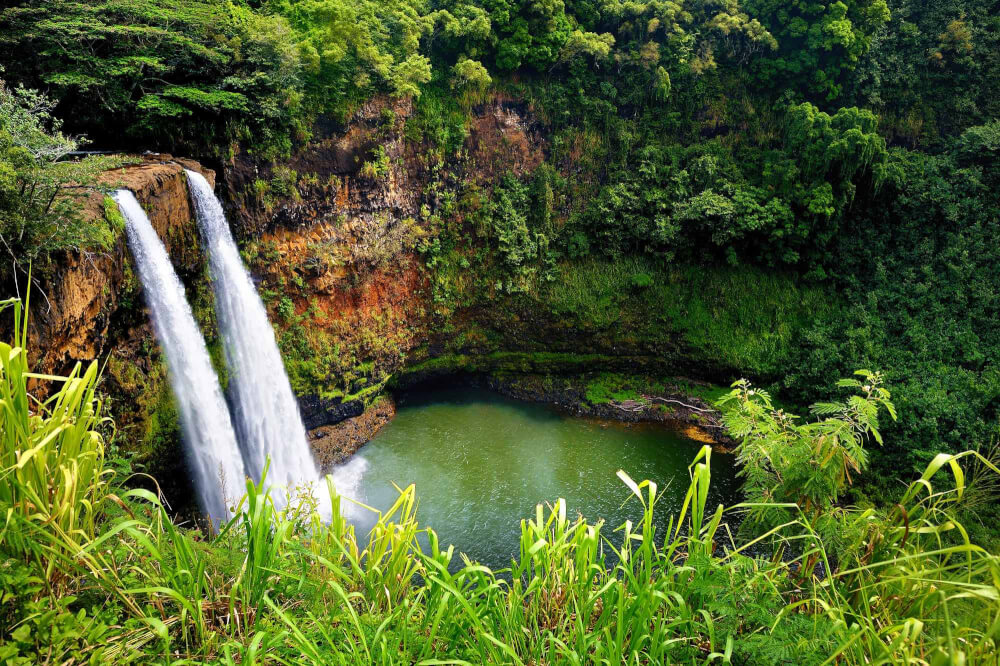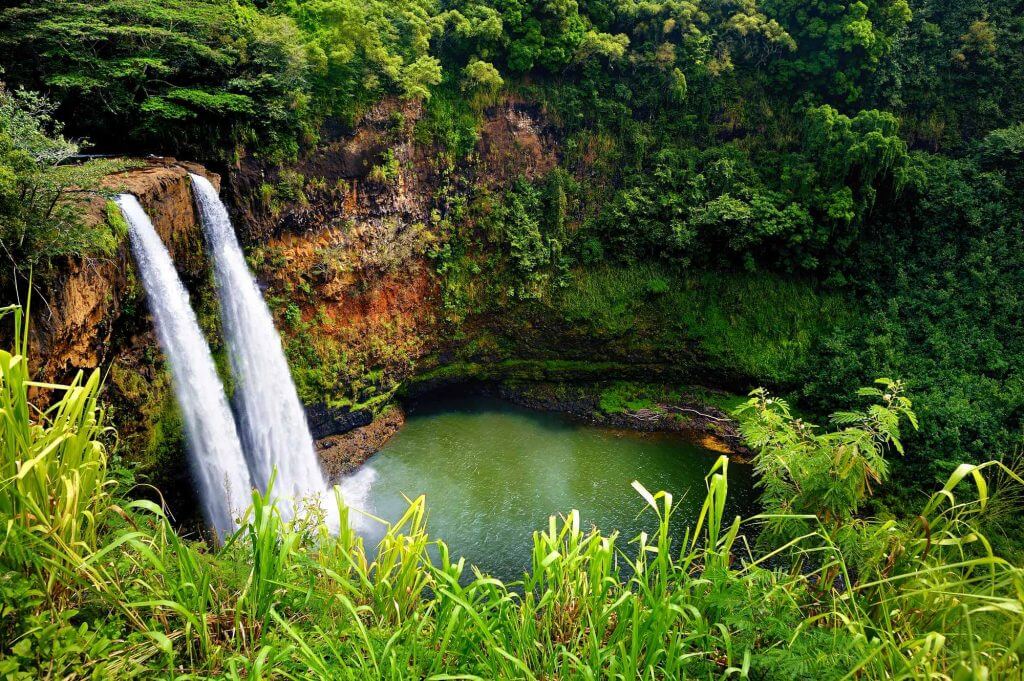 Sure, there are probably a lot of things that you want to see and do. However, you're also going to want to experience those things.
A busy schedule means you won't be able to take it all in.
Plus, Hawaii is a very busy place. You do not want to spend your whole day traveling in a vehicle, missing out on everything!
If you can, avoid over-scheduling, while you're in Hawaii!
SKIP OUT ON THE SCHOOL HOLIDAYS
If you've ever been to Disney World on Spring Break, then you know exactly what I mean.
When you're scheduling a vacation to Hawaii, school holidays are going to be crazy.
Flights are more expensive, hotels are going to cost more, and the Islands are going to be packed.
While you plan your vacation to Hawaii, consider going during the off-season. The off-season is not between Christmas and New Years.
May and October are supposed to be the best months to travel to Hawaii.
AVOID THE EXTRAS
Don't forget that Hawaii is a tourist spot. THEY want you to spend money. If you're not careful, it's super easy to spend a lot of your cash.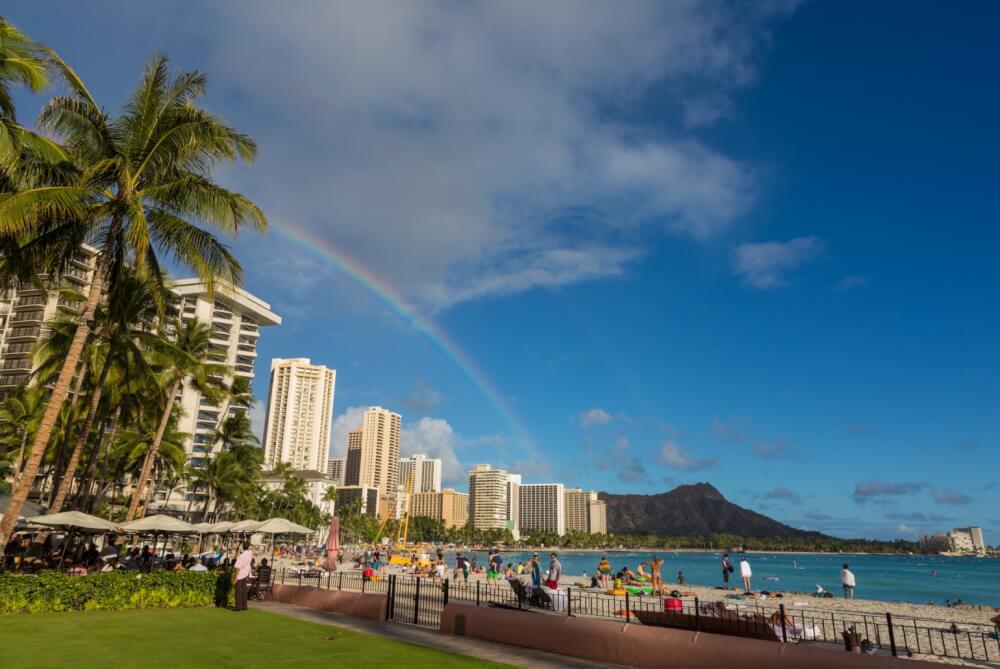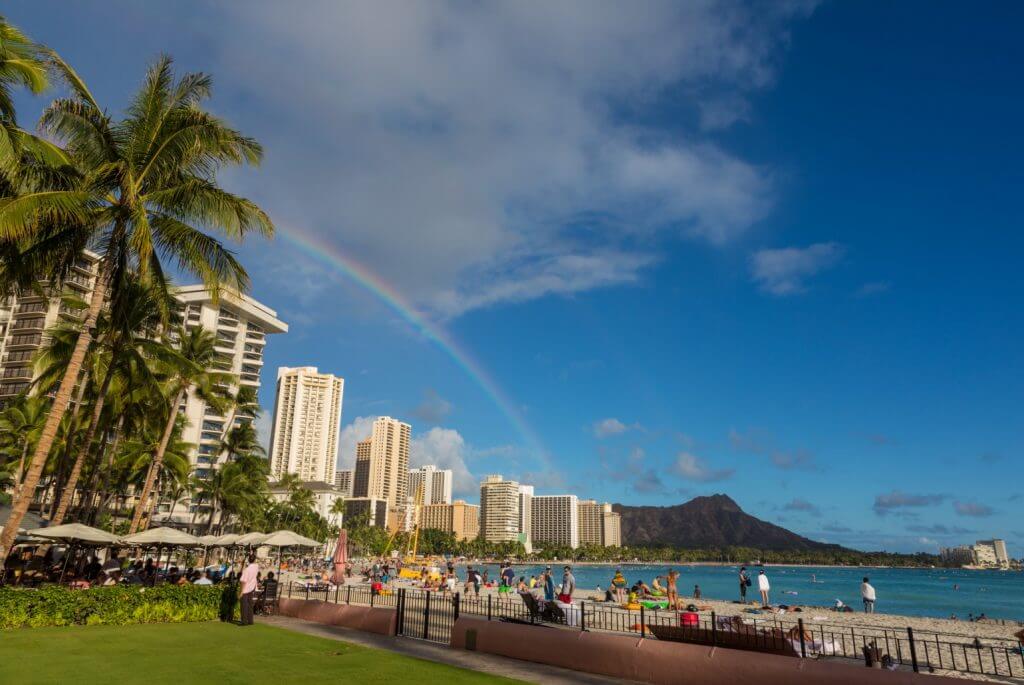 Let's be honest. You're here to see the beach. You don't need to get a helicopter tour, a boat tour, zip line, or anything in between.
While you're in Hawaii, take the time to enjoy it!
If you set your heart and mind on avoiding these extra activities before you get there, you will save yourself a lot of time and headache.
Know what you want to do before you get there.
I'm not saying you cannot do these things.
However, if your goal is to leave with money in your pocket, just know that you don't need to do ALL the things (expensive things).
AVOID STAYING AT RESORTS
When you have the money to stay at a resort, go for it, but you should know there are other options.
Those who have been to Hawaii many times know that there is always the option at staying at a condo.
There is nothing wrong with staying at an inexpensive hotel rather. Trust me, there are nice hotels and motels in Hawaii.
With the money you save not staying at a resort, you can do extra activities and not break the bank. While it's not always about saving money, most of the time it is.
AVOID TRYING TO VISIT ALL THE ISLANDS ON ONE TRIP
Now that you're in Hawaii, you're most likely trying to see everything that you possibly can.
If I can give you one piece of advice, it would be to not try and visit all the Islands in one stay. Try to pick one or two Islands and enjoy those.
There is a lot to do in Hawaii and if you think you can do it all in one trip, you may learn a hard lesson. Flying to and from Islands can also get costly.
Don't worry, this is only advice, you get to choose which Islands you want to enjoy!
What Are Some Things I SHOULD do in Hawaii?
That may seem like a long list of things to avoid in Hawaii. However, there are some things that you should definitely do.
VISITING THE BEACH
You shouldn't avoid visiting the beach! Any beach in Hawaii is going to be amazing.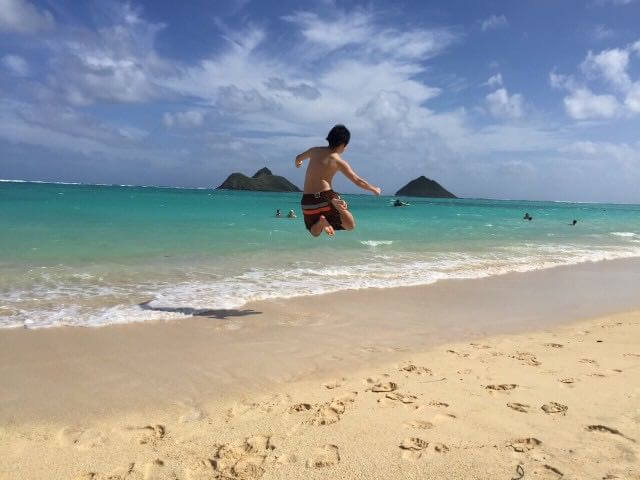 However, you will want to make sure you read up on the beach. Some beaches in Hawaii are good for swimming and others are not.
ASK THE LOCALS
While I cannot guarantee that every local will be happy to answer your questions, all you can do is try.
I'm a firm believer that you can read all the reviews, but the locals are going to truly know what the best places to eat and experience are.
DON'T AVOID AN ADVENTURE
There is a difference between a tourist trap and an adventure. I would encourage you to research some of the top activities in Hawaii and do them!
There are some things you can do in Hawaii that you can't do anywhere else.
Hopefully, these tips help you with what NOT to do in Hawaii during your vacation.
While you should avoid some things while on vacation in Hawaii, there are some others that you should take advantage of.