Dreaming of your first trip to Hawaii? Let me show you exactly how to plan a trip to Hawaii like a pro!
This post about how to plan a trip to Hawaii was written by Hawaii travel expert Marcie Cheung and contains affiliate links which means if you purchase something from one of my affiliate links, I may earn a small commission that goes back into maintaining this blog.
Don't Want to Scroll? Here's How to Plan a Trip to Hawaii
hide
As someone who has traveled to Hawaii more than 35 times, I sometimes forget what it's like to plan a Hawaii trip for the first time.
So, I'm taking a step back and looking at Hawaii vacation planning with fresh eyes.
I know how overwhelming it can feel to plan a vacation for a destination you've never been to before. It's hard to know where to start, what places to avoid, and how to get the best travel deals.
I can totally help you with all of that!
Keep scrolling for my step-by-step tips for planning a Hawaii trip that will blow your mind!
This post is crucial if you're visiting Hawaii for the first time. By the end, you'll know exactly how to book a trip to Hawaii.
Find out how much a trip to Hawaii costs before you plan your Hawaii vacation!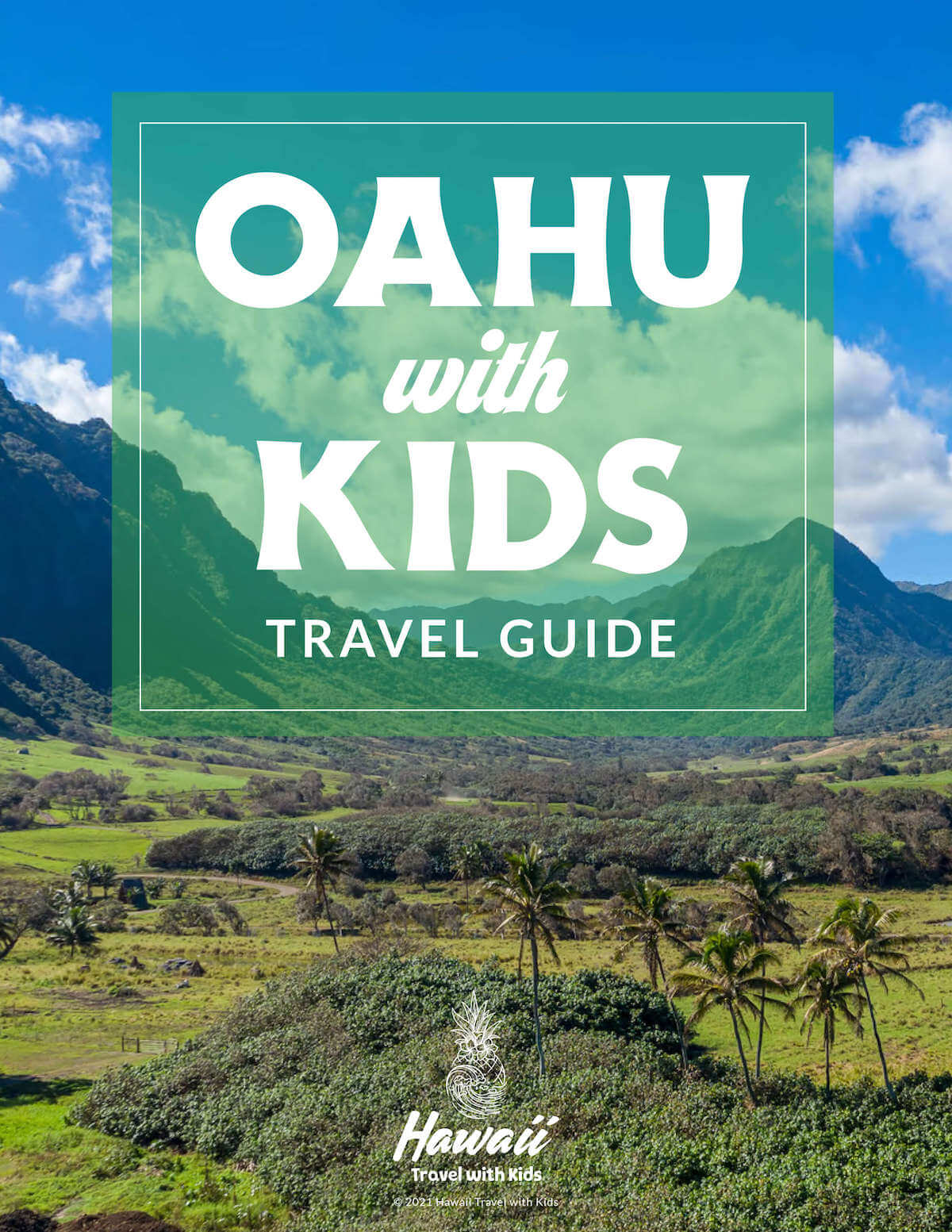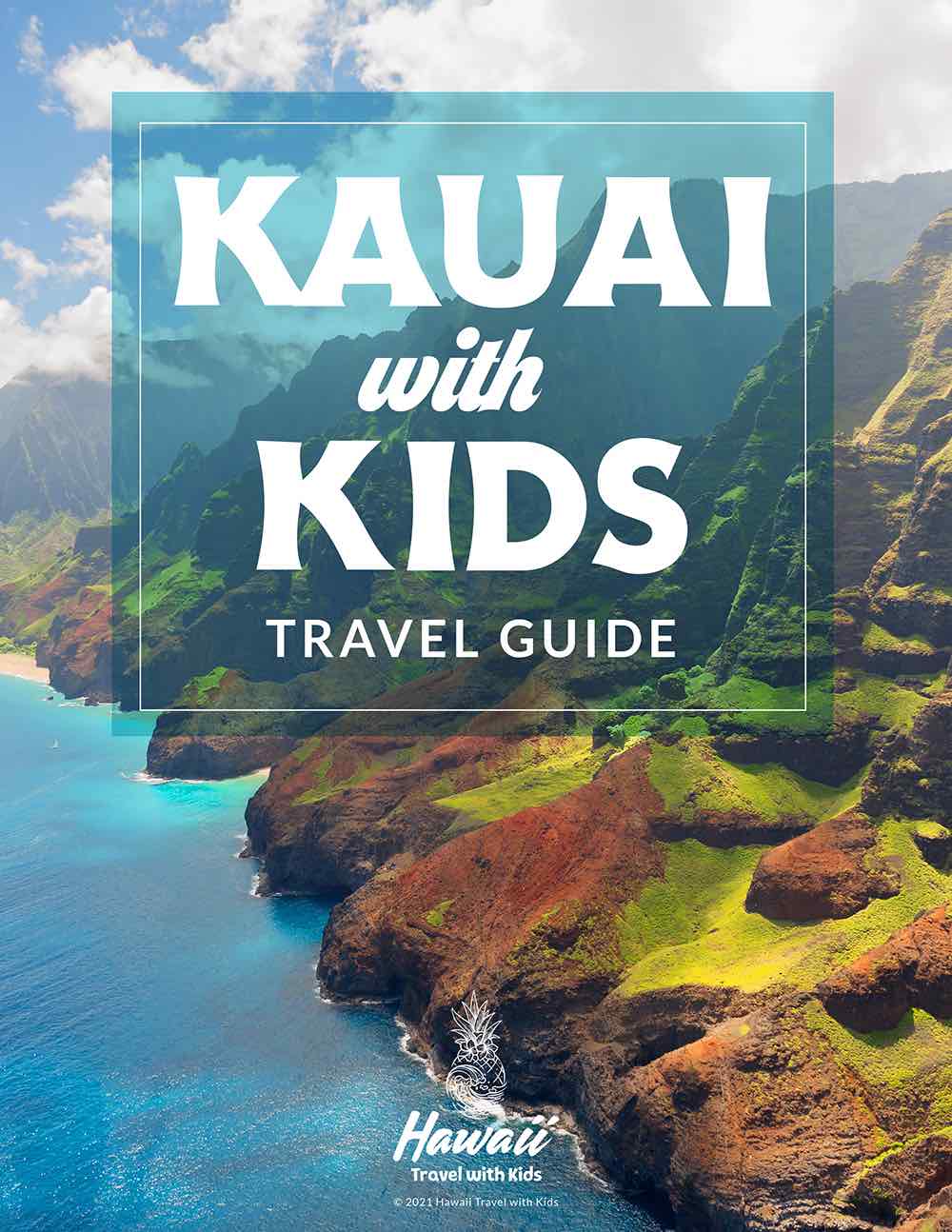 Hawaii Trip Planning FAQs
Do you need to tip in Hawaii?
Yes. Just like anywhere on the Mainland, tipping in Hawaii is expected and appreciated. Basically, you'll tip anyone who provides a service (like hotel staff, taxi drivers, tour guides, etc.)
Can you drive between the Hawaiian islands?
Nope. None of the islands are connected by bridges. The best way to travel between islands in Hawaii is by taking an inter-island flight. There is also a ferry service between Maui and Lanai.
What should I avoid in Hawaii?
There are a lot of really cool hikes in Hawaii that are either on private property or are illegal to visit. Just don't do them, for your own safety. You also shouldn't take lava rocks from the islands. Not only is it bad luck (Madame Pele may curse you) but it's removing a part of Hawaii that makes it such a special place.
Do you need a travel agent or a Hawaii vacation planner?
Most travelers are able to book their own Hawaiian vacation packages without needing a travel agent. However, you might want to use a travel agent if you're short on time or don't feel comfortable planning a Hawaiian vacation online.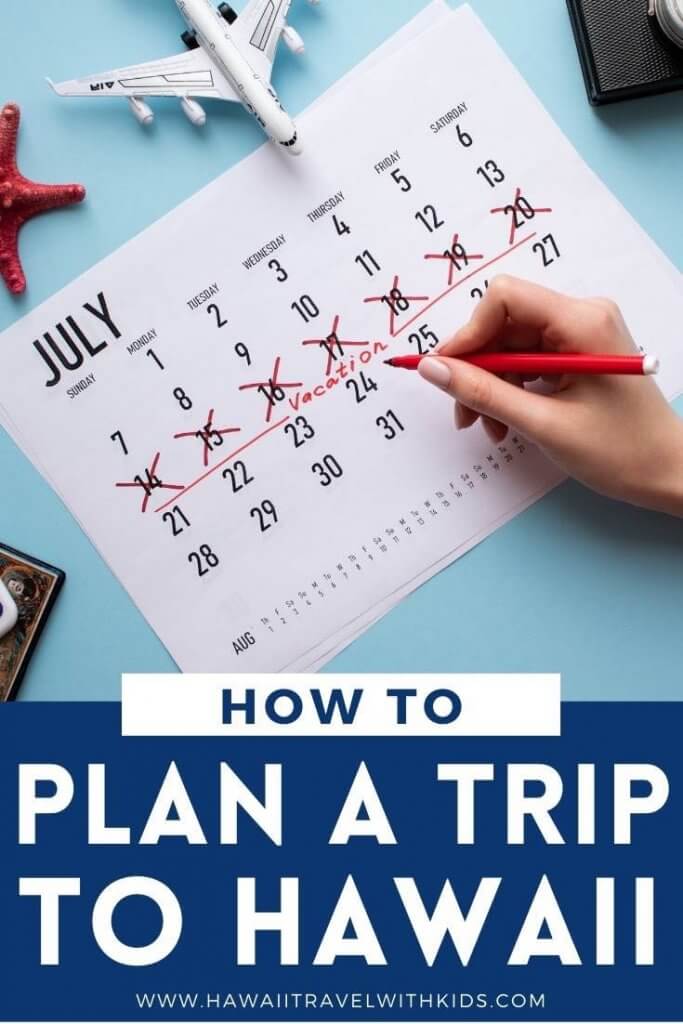 How to Plan a Trip to Hawaii
1. Choose the Best Hawaiian Island to Visit
The very first step in planning a Hawaii vacation is figuring out which island you'd like to visit.
Unless you're planning an extensive, months-long trip to Hawaii, you won't be able to visit all the islands on your Hawaii vacation. I've got a few comparison posts about Oahu vs Kauai, Maui vs Kauai, and Maui vs Oahu that might help.
So, let me breakdown the 6 Hawaiian islands tourists like to visit:
I'll kick off this list with Oahu since that's where Honolulu/Waikiki is located. It's definitely the most popular Hawaiian island to visit.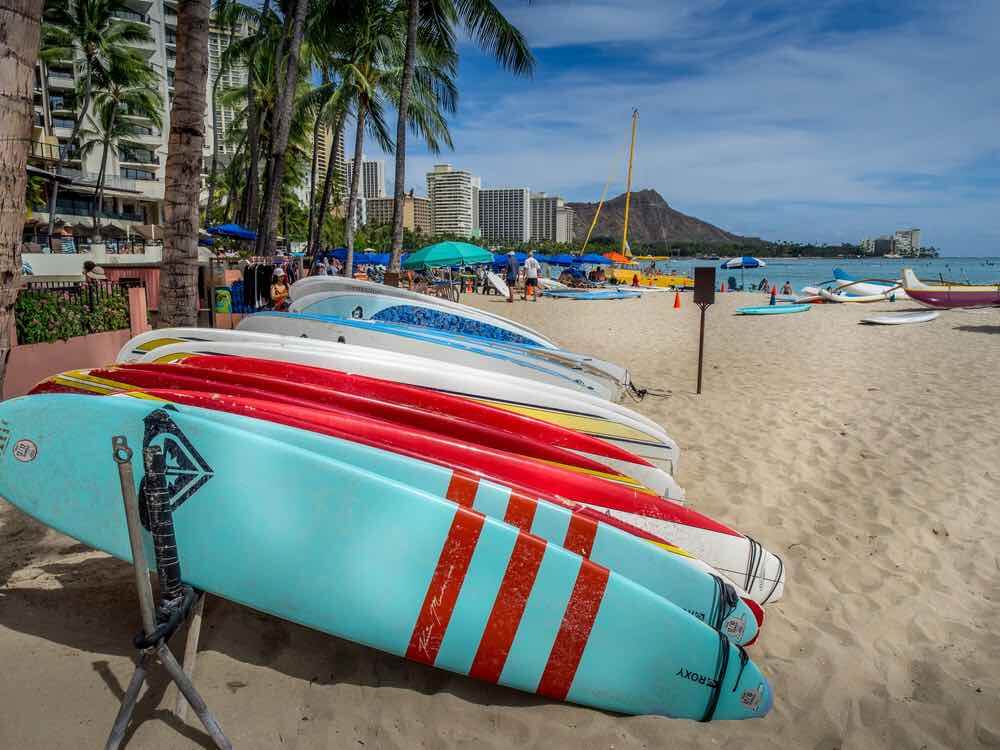 Oahu has a little something for everyone. It's definitely the island to visit if you love shopping, visiting attractions, or want some nightlife.
Some of the top things to do on Oahu include: visiting Pearl Harbor, exploring North Shore, Kualoa Ranch, hiking up Diamond Head, and hanging out in Waikiki.
This is also the island that is home to Disney Aulani, which is where you can have breakfast with Mickey, play at their water park, and take advantage of their free child care.
Find out my top Oahu travel tips!
Probably the second most popular Hawaiian island is Maui. It's one of the top Hawaii honeymoon spots, but it's also really kid-friendly.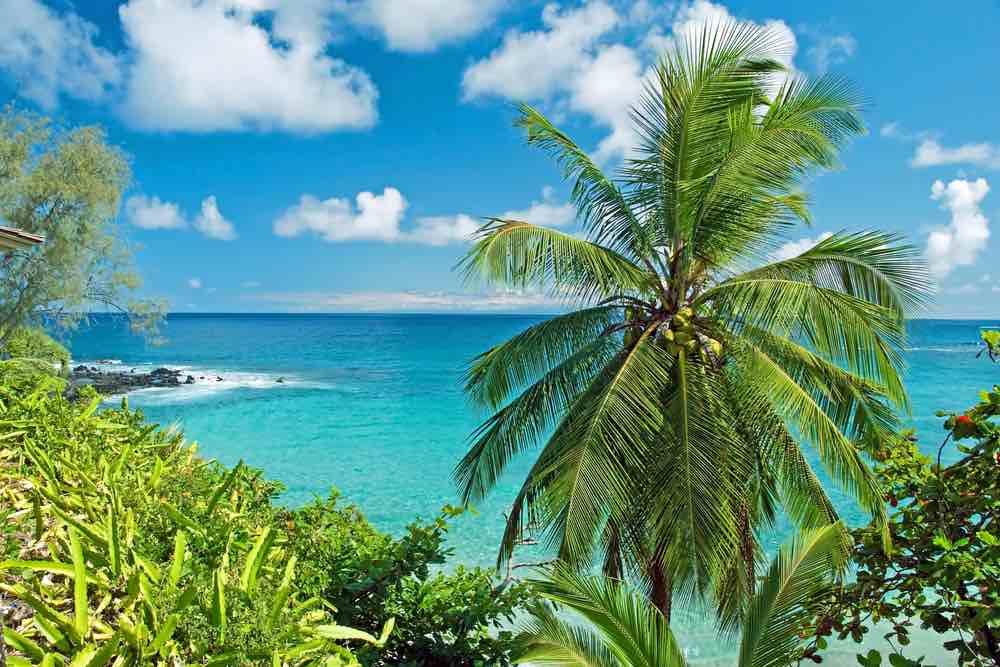 Maui is a really good mix of resort towns, outdoor adventures, and gorgeous scenery.
Some of the top things to do on Maui include: driving the Road to Hana, seeing sunrise at Haleakala, snorkeling at Molokini, going whale watching, and exploring Lahaina.
Find out my top Maui travel tips!
Kauai is one of my favorite islands and it's fast becoming a foodie paradise. There are also a lot of outdoor activities.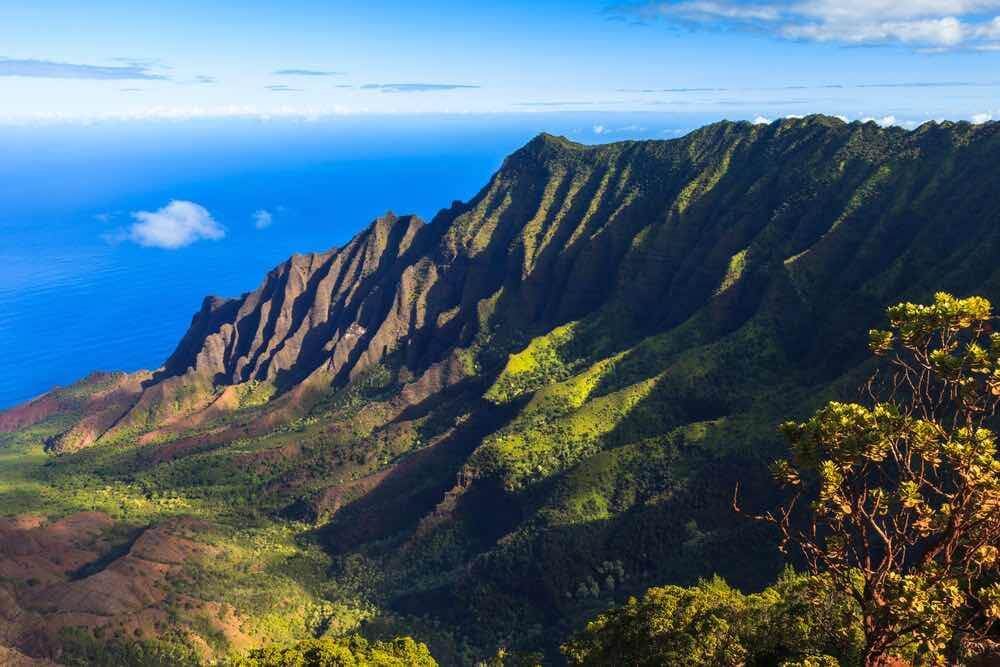 Some of the top things to do on Kauai include: visiting Waimea Canyon, going canal tubing, snorkeling, and doing food tours.
The pace of life on Kauai is slower than Oahu or Maui, which is definitely a bonus.
Find out my top Kauai travel tips!
While it's technically called "Hawaii Island," everyone refers to it as the "Big Island." And it's massive.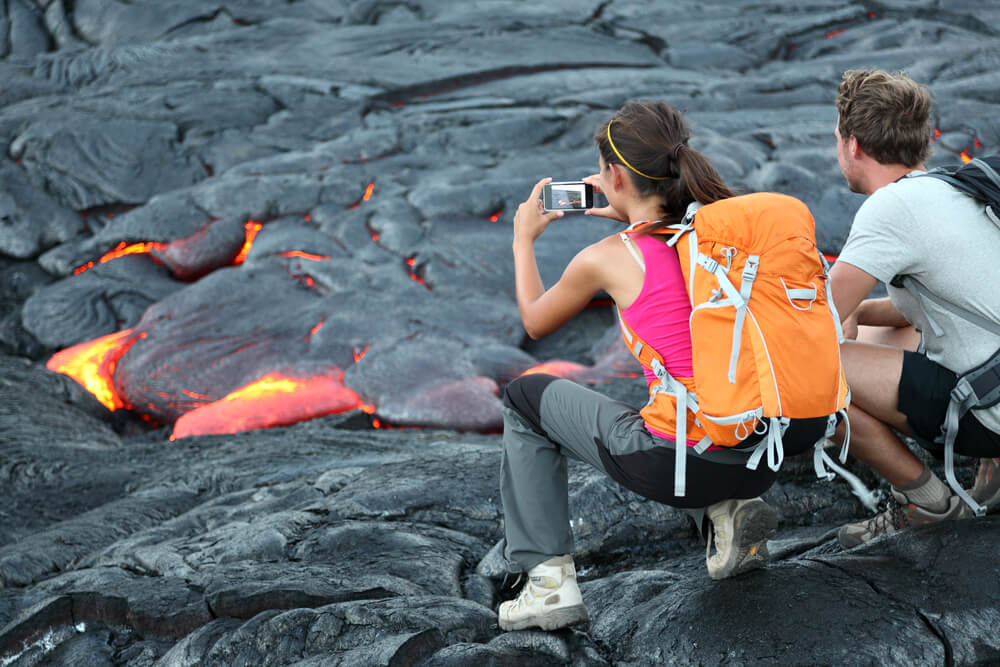 The two main areas are Kona and Hilo and they are on opposite sides of the island.
Some of the top things to do in Kona and Hilo include: visiting Hawaii Volcanoes National Park, seeing waterfalls, attending the Merrie Monarch Festival, tasting Kona coffee, and relaxing at a Black Sand Beach.
Molokai is a great island for people who have already visited Hawaii and are now looking for a more remote island.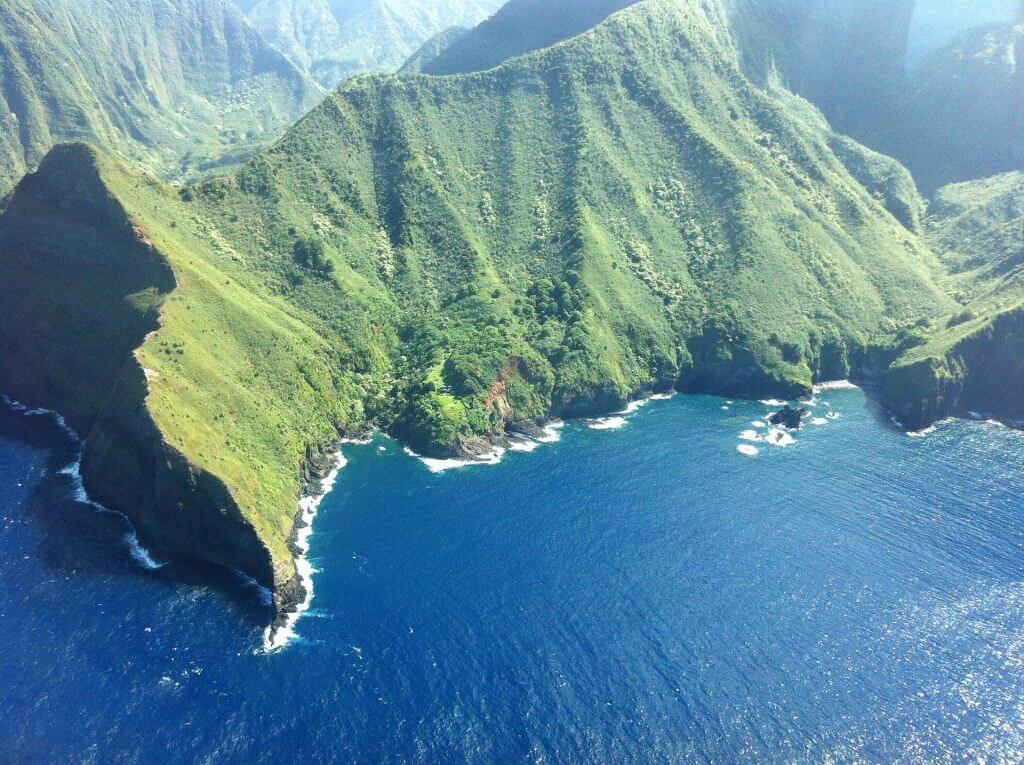 The top thing to do on Molokai island is visiting the Kalaupapa National Historic Park, which used to be the leper colony. It's really easy to plan a Maui to Moloka'i day trip to explore this island.
Lanai is another quiet island that's great for people who want to visit a different Hawaiian island.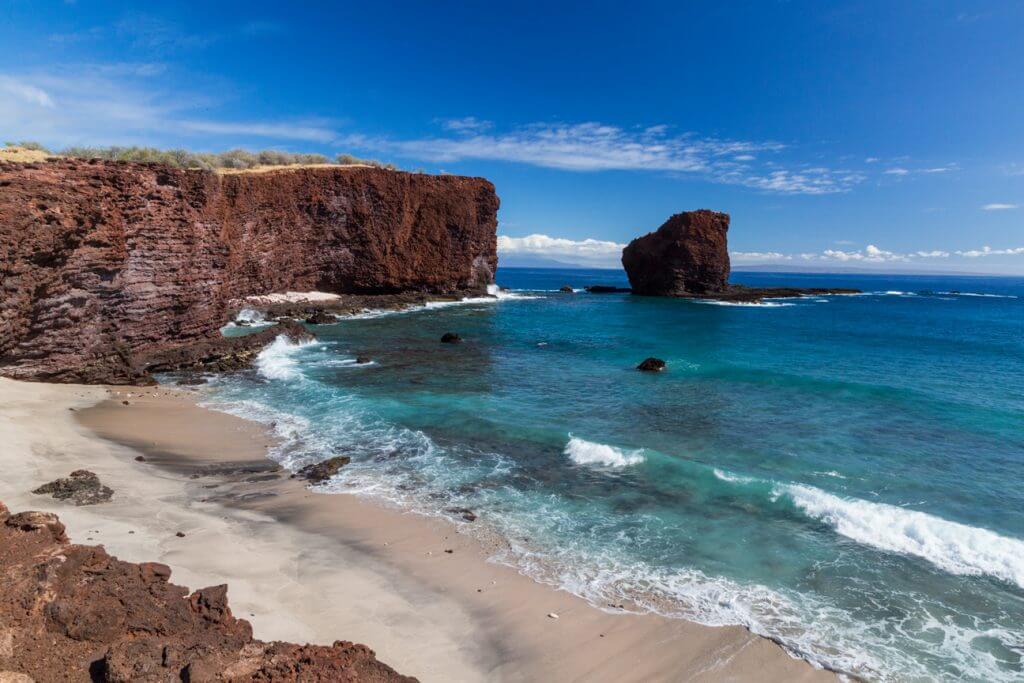 It's actually one of the best places in Hawaii to go scuba diving!
I really only recommend Hawaii island hopping if your trip is at least 10 days long. That way, you can do 5 days on 2 different islands and have enough time to do/see most things on your list.
Ideally, you'd spend a full week on each island. That allows for beach days in between activities/tours and gives you time to enjoy your resort pool.
2. When is the Best Time to Visit Hawaii
If money is not a major factor, the best time to go to Hawaii is seriously any time of year. The weather is warm year-round and it makes a perfect vacation getaway.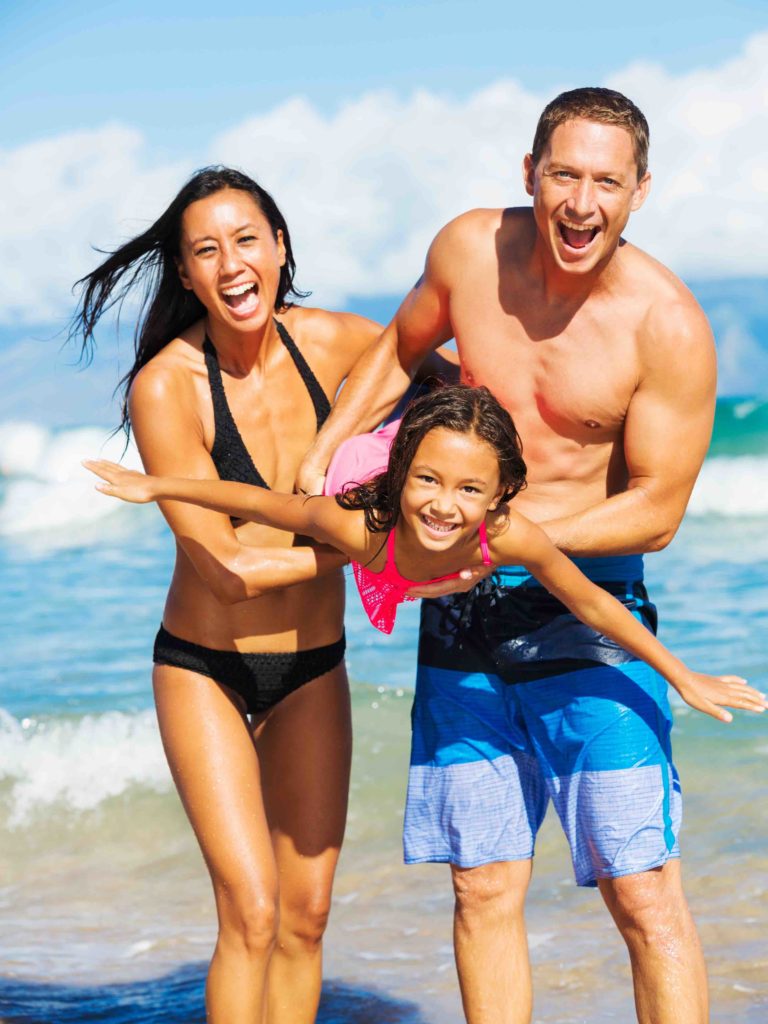 However, Hawaii can get pretty pricey during school breaks (i.e. Spring Break, Summer, Winter Break) and during holidays.
That's also the most popular time to go, so it's more crowded in many places.
Personally, our family loves to travel to Hawaii in February. We live in the Pacific Northwest and we're due for some sunshine to get us through all the gloom.
Save Money with Points
Here are the best credit card offers for families who travel and want to use points to pay for airfare and hotels in Hawaii.
Shoulder Season in Hawaii
If you're visiting Hawaii on a budget or have some flexibility, you might consider visiting Hawaii during shoulder season. This runs from mid-April to June in the Spring and September to mid-December in the Fall.
The weather is really mild during these times and since most kids are in school, Hawaii is a lot less crowded.
3. How Long do you Need in Hawaii?
Honestly, I don't recommend visiting Hawaii for less than 10 days, if you can swing it. It takes almost a full day to travel there (it's a 6-hour flight from the West Coast.)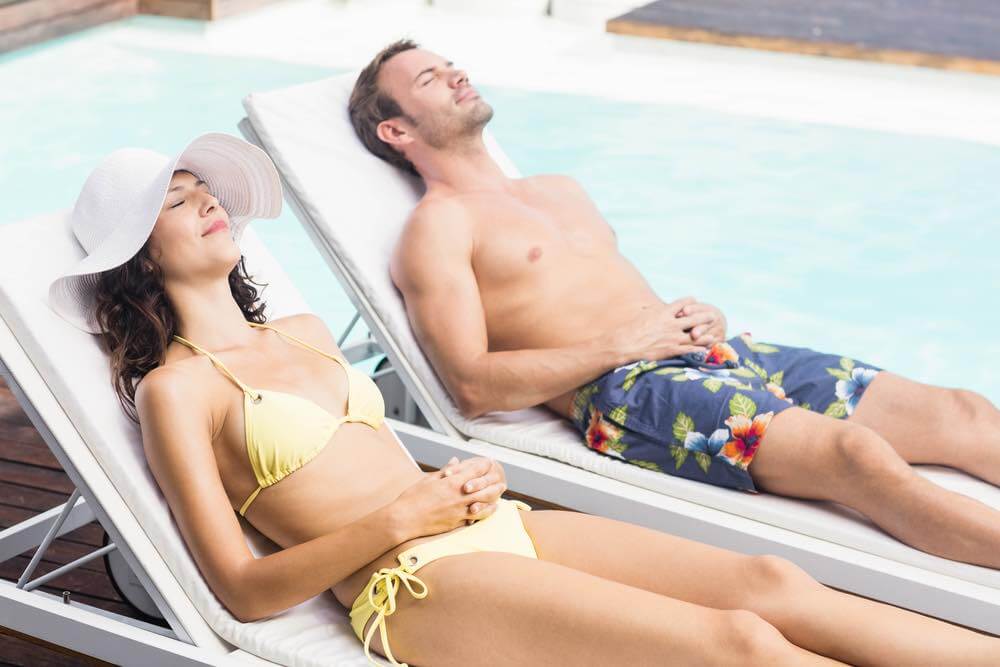 So, the airplane ride eats up 2 days of your Hawaii vacation.
The ideal length of a Hawaii vacation for most people is 10-14 days. That's enough time to get over jet lag and have time to fully unwind and relax.
Personally, I find that 3 weeks is the sweet spot. It's long enough to explore Hawaii at an "island" pace, eat everywhere I want to go, do the activities on my list, and head home right as I'm ready to get back to my regular life.
4. Find the Best Airfare to Hawaii
Once you've figured out how long you can go to Hawaii and the approximate dates, it's time to start looking at airfare.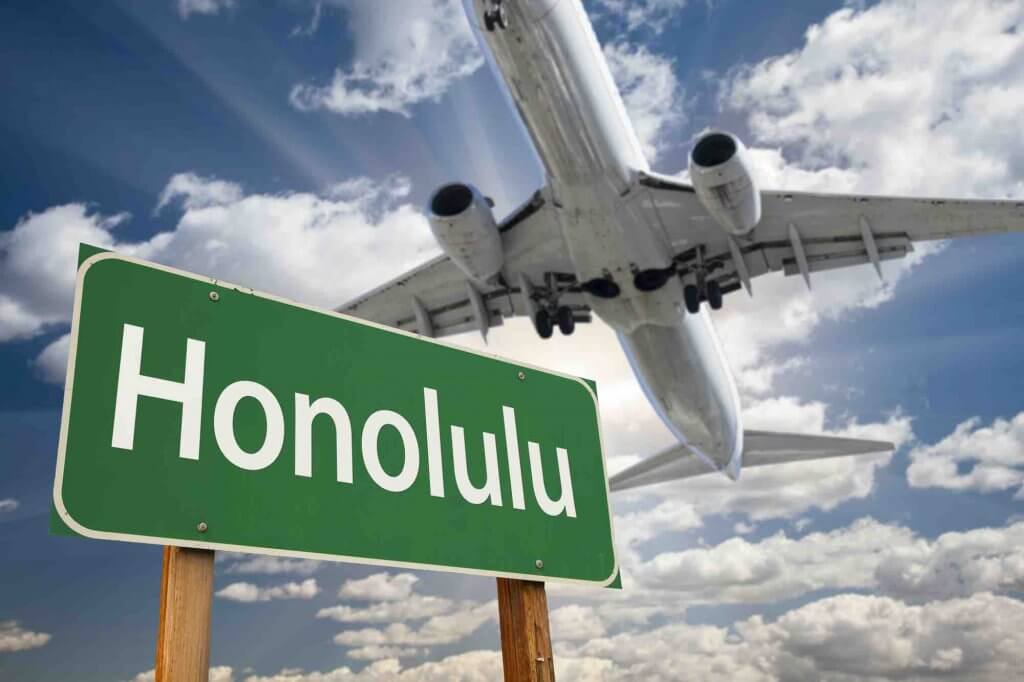 Being in Seattle, we usually fly Alaska Airlines or Hawaiian Airlines. There are tons of direct flights from the West Coast to the 4 major Hawaiian islands on these airlines.
If you are coming from the mid-West or East Coast, you'll probably have connecting flights.
Make sure to look at the layover time in addition to the departure/arrival time and cost of flights. It might be worth spending a little more to avoid hours of your vacation sitting in an airport.
I like using Skyscanner to keep an eye on airfare prices. Google also has travel alerts you can set up. These are awesome for finding Hawaii vacation deals if you have lots of lead time before your trip.
Save Money with Points
Here are the best credit card offers for families who travel and want to use points to pay for airfare and hotels in Hawaii.
Costco Hawaii Travel Packages
If you are a Costco member, always check Costco Travel before booking anything. They sometimes have screaming Hawaii travel deals that will either save you money or upgrade your hotel.
Sometimes you can find deals to Hawaii that basically gives you a free car rental during your trip. Costco is my favorite place to find Hawaii vacation packages.
5. Write List of Hawaii Activities
Talk it over with your family and come up with your bucket list of things to do in Hawaii. Make sure that everyone gets to contribute ideas.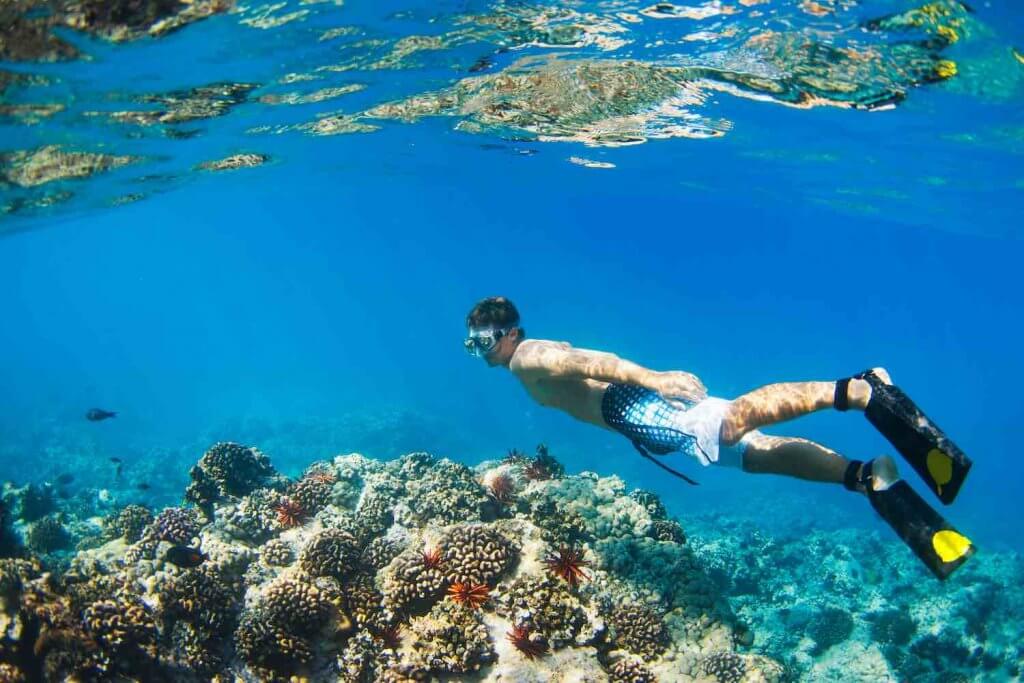 Your list should include any specific beaches, hikes, tourist attractions, places to eat, tours, luaus, scenic drives, etc.
For each attraction or specific activity, make a note of which town/area they are located in. You'll need this later.
Once you come up with your mega-list, figure out which ones everyone (or the majority) wants to do. Those make it to the next round.
Take a look at your Hawaii budget and figure out which paid activities you want to splurge on.
And remember that the whole family doesn't have to do everything. You can always divide and conquer if you have enough adults.
6. Choose Your Hawaii Hotel, Resort, or Vacation Rental
Ok, so I had you write down the activities you'd like to do for the sole purpose of seeing where most of them are located.
Some people think they want to stay in North Shore Oahu, but then they realize they will be driving hours every day just to go sightseeing or visit attractions.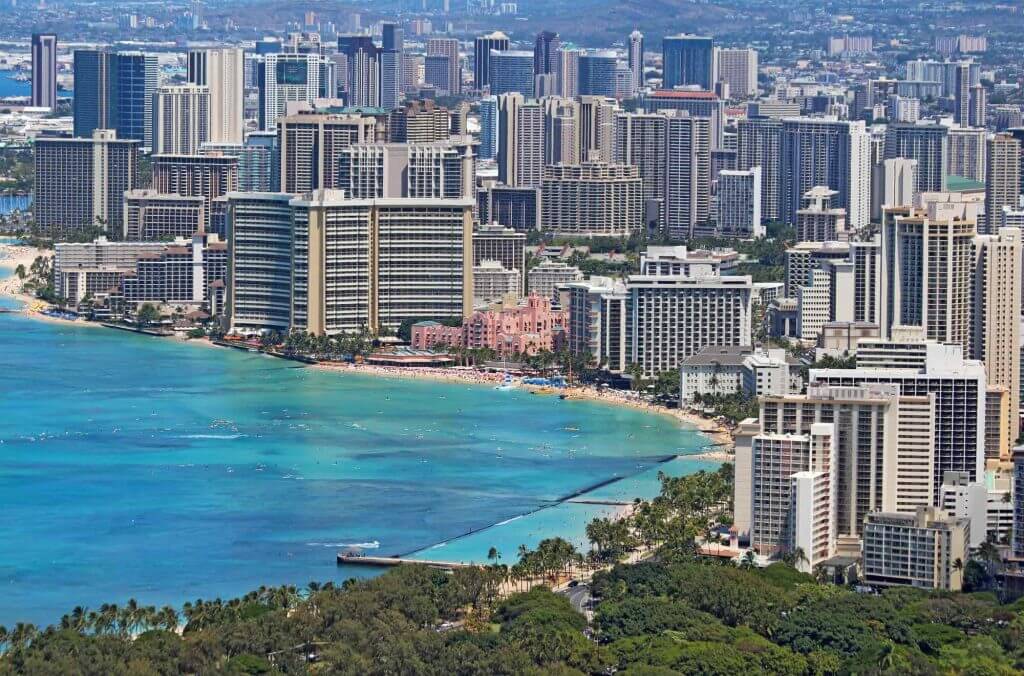 Now that you know which areas of the island you'll be spending the most time, you can find the Hawaii accommodations of your dreams!
Insider tip: Always research the area of your hotel and read reviews before booking anything. It might be further away from the "desirable" area than you think. This is especially true for Waikiki hotels.
Hawaii Resorts
If you're planning a luxury Hawaii vacation, you'll probably want to check out Hawaiian resorts.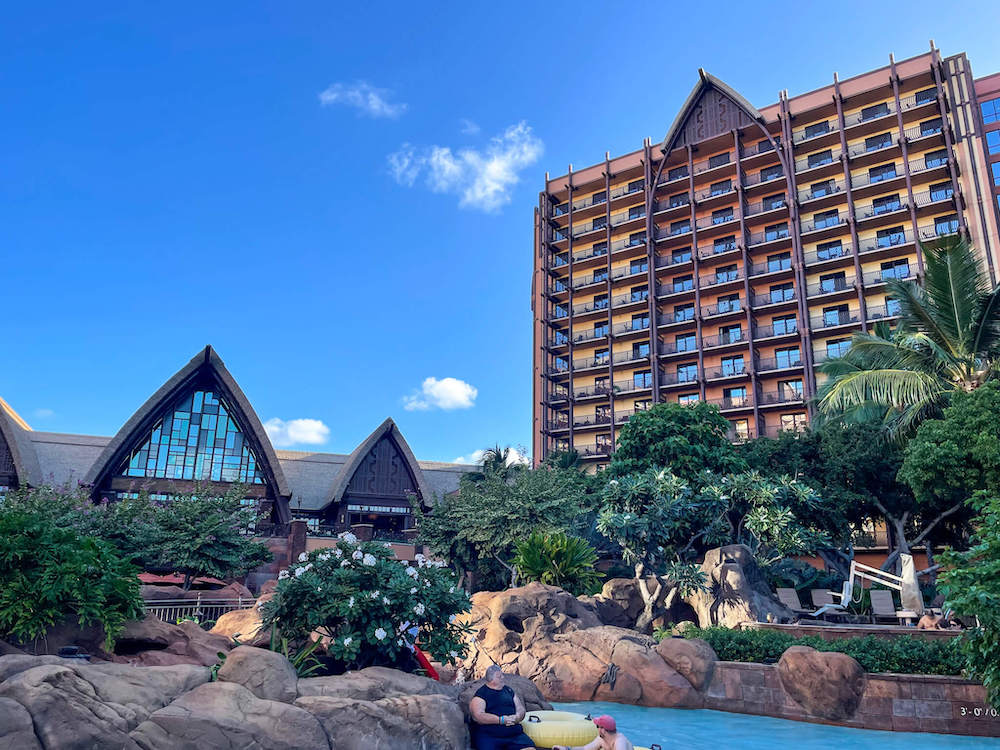 These are large hotel properties that also have on-site dining and possibly a luau, spa, and awesome pool area. Some even have kids clubs and programming.
Staying at a resort is more expensive than a regular hotel because of all the amenities. So, I recommend booking one only if you know you're going to take advantage of the amenities.
Find out my favorite kid-friendly resorts on Maui!
Hawaii Hotels
If you don't need resort amenities, you might consider booking a hotel in Hawaii. Most are pretty standard as what you'd find on the Mainland.
Be sure to check to see if they have A/C if that's a priority. Most do, but you'll want to make sure.
And you might also take a look to see their pool area.
Save Money with Points
Here are the best credit card offers for families who travel and want to use points to pay for airfare and hotels in Hawaii.
Hawaii Vacation Rentals
There are quite a few vacation rentals in Hawaii. These vary from condos to rental houses to villas.
What's great about Hawaii vacation rentals is that there's usually a kitchen, so you can cook your own breakfasts, lunches, or even dinners.
You'll definitely want to see whether or not they have A/C if that's important to you. Most vacation homes don't have A/C.
Compare Hawaii condos vs. hotels!
Camping in Hawaii
Another accommodation option for adventurous travelers is Hawaii camping. There are tons of campgrounds across Hawaii and you can either bring your own gear or buy some when you arrive.
Plus, there are also yurts and campervan options, which don't require a ton of supplies.
7. Create Your Ultimate Hawaii Itinerary
The beautiful thing about planning a trip to Hawaii is that no two trips look the same. It all depends on what you want to do, the food you like to eat, and how you pace your trip.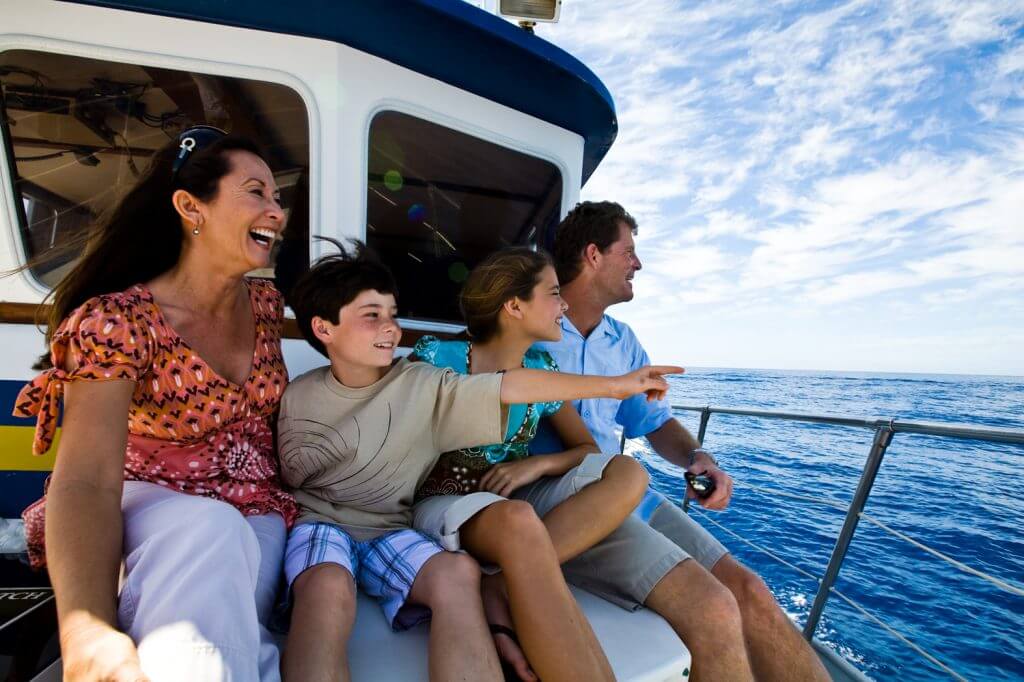 I know when planning a Hawaii vacation, it can be easy to over-schedule because there are just so many fun things to do in Hawaii.
That's especially true if it's your first time to Hawaii. You'll want to do EVERYTHING.
But, that can lead to always feeling rushed to get to the next thing and you won't have time to just enjoy where you are.
Plus, traffic in Hawaii is no joke and it will probably take you longer to get places than you expect.
Because we travel to Hawaii with kids, I like to plan morning activities/lunch, and then leave the afternoon free so we can see what moods are like. Then, I have a few "bonus" activities we can choose from.
This laid-back itinerary for Hawaii has saved us from feeling frustrated on vacation.
It's also helpful to plan a "chill" day every few days. This gives you a buffer in case someone gets a sunburn and needs to take a break from the sun. Or you have the opportunity to go back to a favorite place.
I also recommend that you schedule any must-do tours early in your trip. That way there's time to reschedule them if they can cancel due to weather.
The short answer is: yes.
Unless you are planning on just chilling at your resort for your entire trip, you'll need a rental car to hit the grocery store, head to the beach, go hiking, or basically get around the island.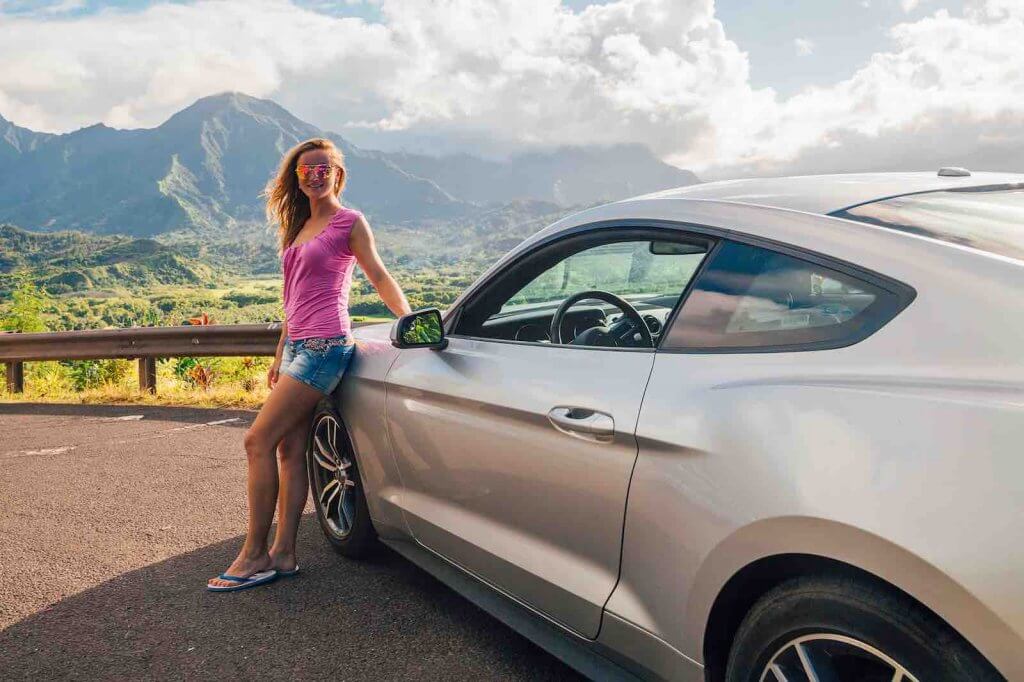 Hawaii doesn't have very awesome public transportation, so it's much less stressful to just rent a car.
And you're going to want to book your Hawaii car rental in advance of your trip. Cars sell out early (especially during school breaks.)
The best place to rent a car in Hawaii is through Discount Hawaii Car Rental. They get the best rates through national companies like Alamo, Enterprise, Budget, Dollar, Thrifty, Avis, and Payless. Check out the latest prices and more details.
Staying in Waikiki?
The only exception to needing to rent a car in Hawaii is if you are staying in Waikiki.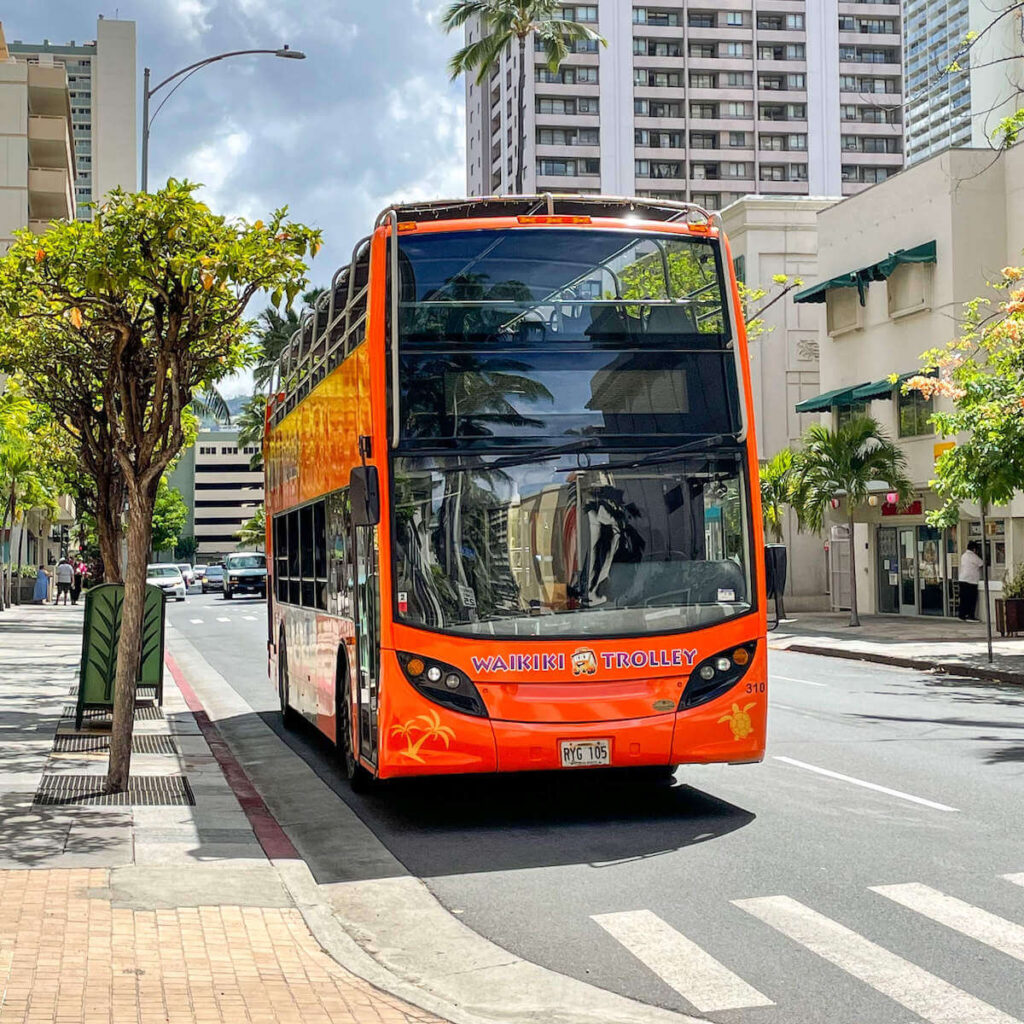 Most of the tours/attractions/luaus offer shuttles to and from Waikiki hotels. And there are tons of shops, restaurants, and attractions within walking distance. Plus, there's the Waikiki Trolley that goes all over Honolulu.
And if there are days where you want to drive yourself around the island, you can always rent a car just for the day right in Waikiki.
9. Do You Need a Hawaii Guidebook?
If you are someone who loves the feel of flipping pages of a real book as you travel to learn more about historic sites or figure out where to go next, you'll totally want a Hawaii guidebook.
If you are just heading to one island, you can get an island-specific guidebook. That way you aren't packing a big book where you're only using a fraction of the pages.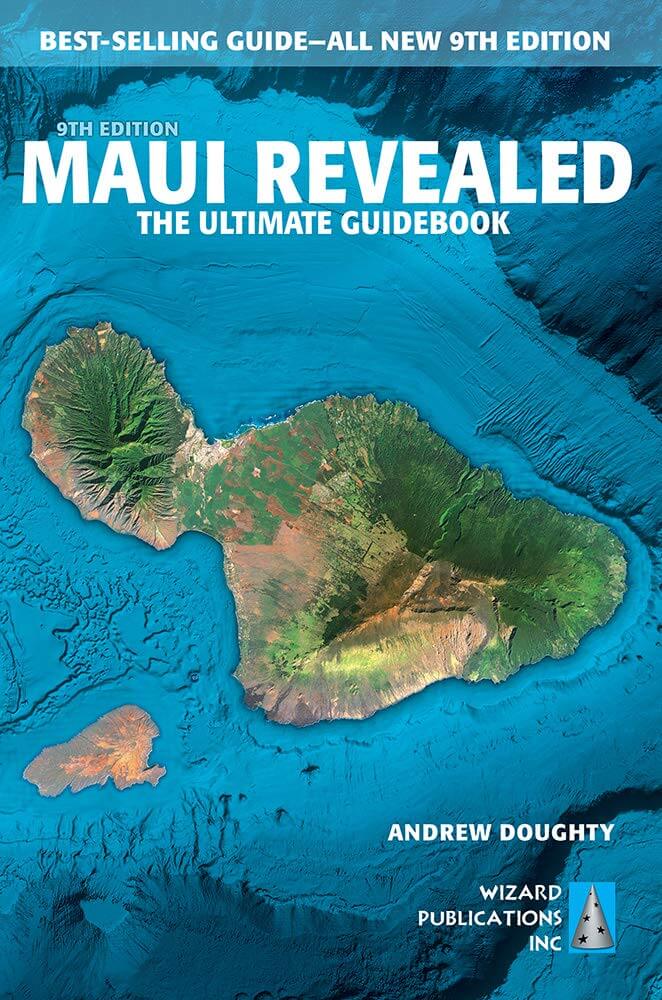 There's a line of Hawaii Revealed guidebooks that are usually pretty thorough. There's one for Maui, Oahu, Kauai, and the Big Island.
Another idea is to print off relevant articles online and put them in a binder so you can look at them during your trip. This is actually really fun if you love Hawaii vacation planning.
Otherwise, you can just use your phone to look up blogs (like this one) to find out where to go, what to eat, and Hawaii travel tips. There's cell service in most places.
Guidebooks and travel blogs will show you how to plan a Hawaii trip.
For those heading to Hawaii with kids, I've actually written Hawaii travel guides for Maui, Oahu, Big Island and Kauai. These books highlight the best kid-friendly restaurants, activities, attractions, beaches, resorts, and more.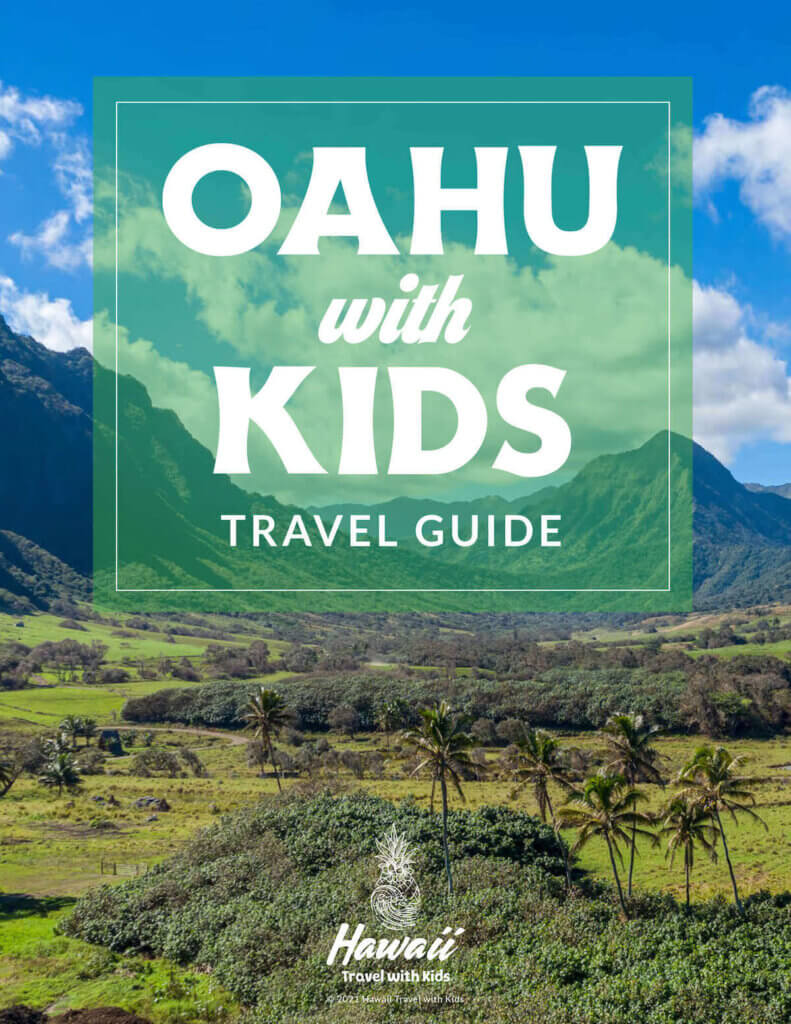 Plus, each guide includes a detailed 7-day itinerary that will take you to all the best places on each island (including where to eat)!
If you want to do a circle tour of Oahu, this driving app is an affordable way to learn about places on Oahu while going at your own pace. Find the best prices here.
The Road to Hana is on every Maui bucket list. If you're driving it yourself, consider getting this Shaka Guide so you know which stops are worth it (and which to skip.) Find the best prices here.
If you're heading to the Big Island, you might want to get this Hawaii Volcanoes National Park driving app so you can do a self-guided tour while learning about Hawaiian history and culture. Find the best prices here.
10. Hawaii Packing List
Now that your trip is scheduled, you'll want to start figuring out your packing list for Hawaii.
It can be difficult to know what to pack on a trip to Hawaii if you've never been before.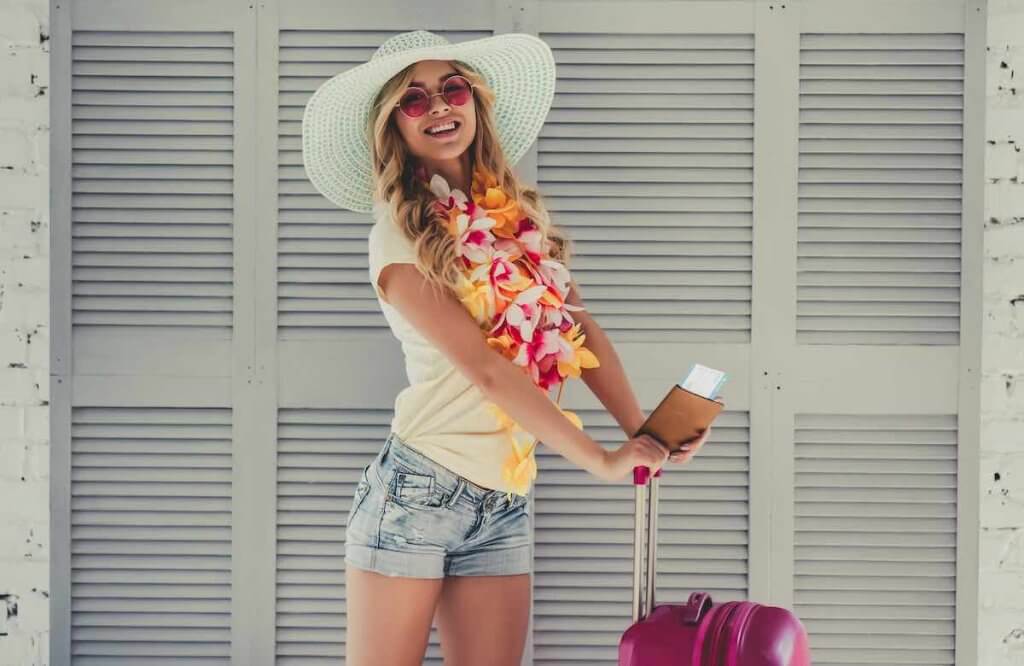 It helps to not put it off until the last minute in case you need to grab last-minute items from a store or order something online. And you can always shop the sales.
I think packing lists can vary a lot depending on what people like to wear and whether they like to travel light or bring lots of stuff with them.
If you are staying at a condo with a washer/dryer, just pack clothing for half your trip and plan on having a laundry/pool day midway through your trip.
I've got a separate Hawaii hiking packing list if you're planning on doing multiple hikes in Hawaii.
Otherwise, plan on warm-weather clothes, sandals, hats, swimsuits, toiletries, etc. I usually live in sundresses because they are so versatile.
Regardless, I've come up with a list of things people always forget on their Hawaii packing list.
Plus, I have a Hawaii packing list for everything you need to bring on the flight to Hawaii.
Wrap Up
Ok, hopefully by now you know exactly how to plan a Hawaiian vacation that is sure to be memorable! These are my top Hawaii vacation planning tips that I share with friends and family.
From Hawaii travel logistics to ideas on what to do in Hawaii, you should feel like you know exactly what you're doing! And that's especially true if it's your first time in Hawaii!
Have fun!