This full Big Island travel guide and itinerary is for YOU!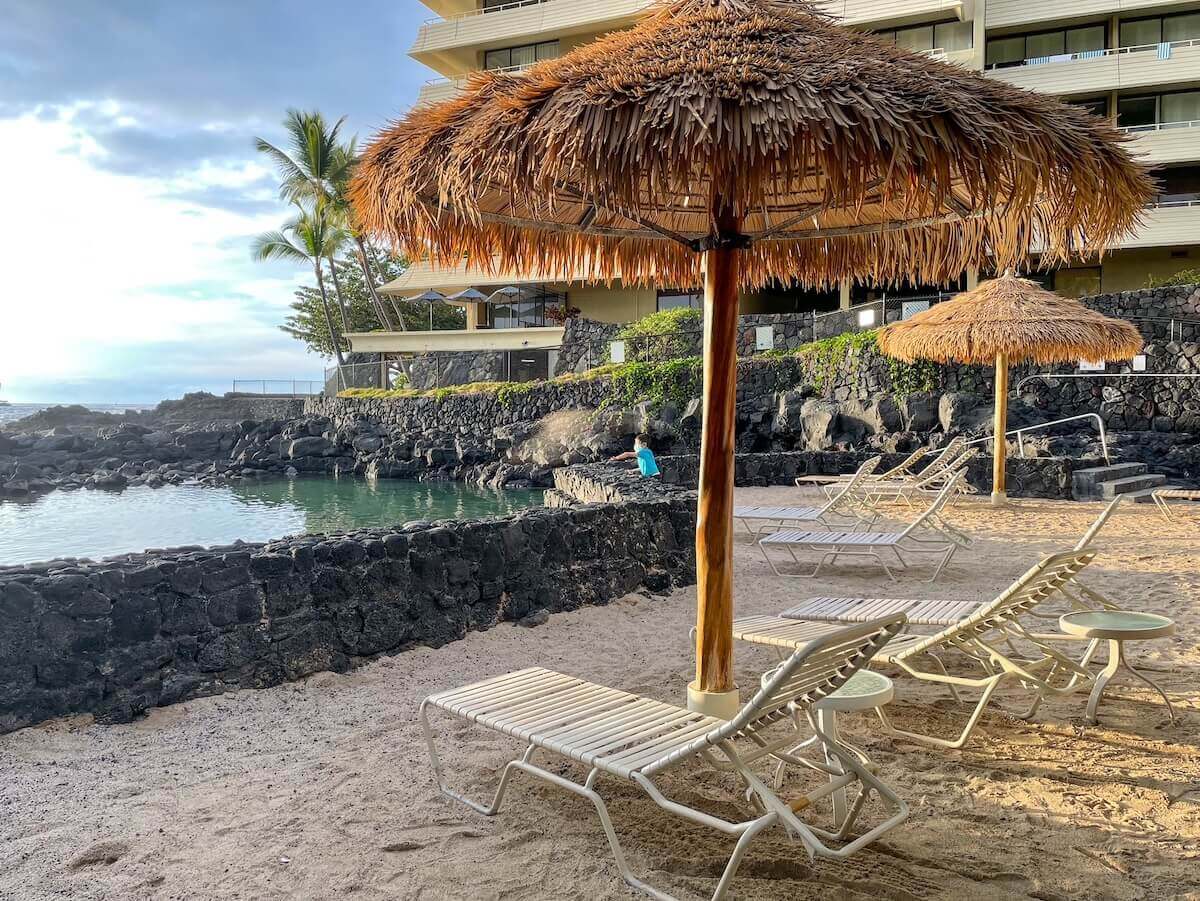 Are you overwhelmed trying to plan a trip to the Big Island with kids?
Traveling with kids can take a bit more planning and coordination than vacations just with adults. And visiting Hawaii for the first time can also take a lot of research as you figure out where to go, fun things to do, where to stay, and how to get there. I've got ALL that covered for you!
As a passionate traveler who has visited Hawaii more than 35 times, I've mapped out an awesome itinerary that will guarantee you'll visit the top attractions, eat at the tastiest spots, and discover some hidden gems along the way!
Even if you are already at the airport, I can help!
What's Included in the Guide to the Big Island?
41 Detailed Pages
Daily Schedules
An Interactive Downloadable Map
Pro Tips
Kid Friendly Tours and Activities
Family Resort/Hotel Recommendations
Complete Packing List
Hawaii Crafts & Worksheets
Here's a Preview of my Big Island Travel Guide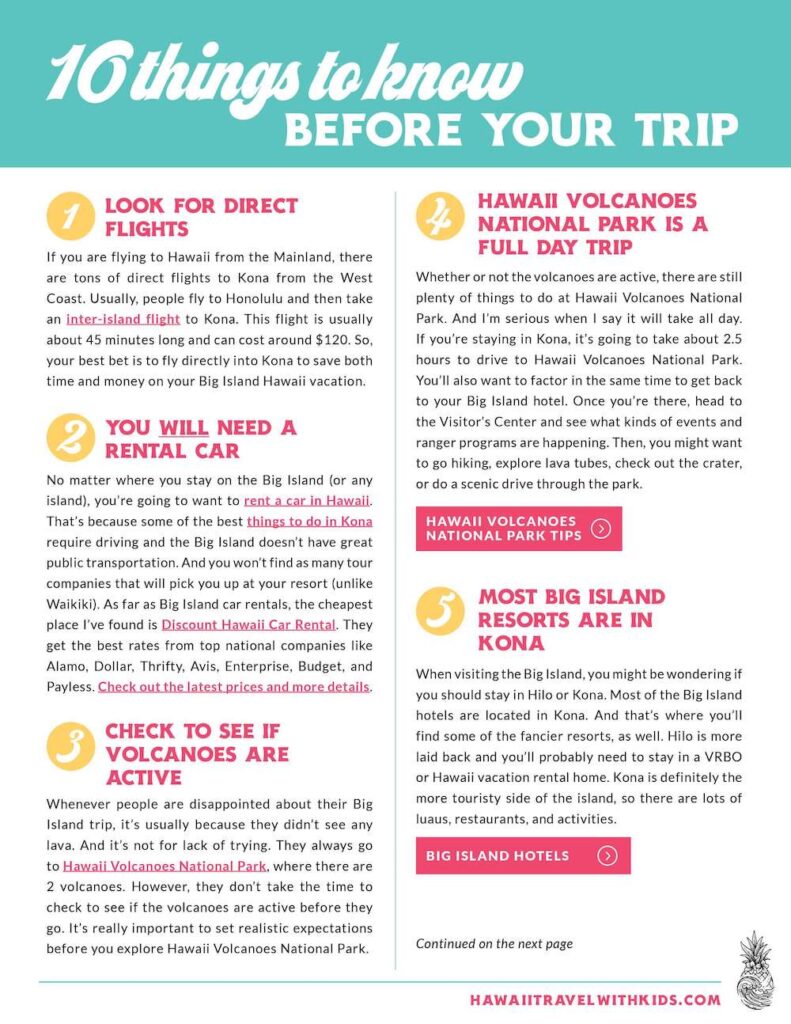 Why Do I Need This Big Island Guide?
So many families end up spending their entire Big Island vacation just driving around the island or they overschedule because they didn't realize how long it takes to get places.
Let me show you the best mix of 'splurge' adventures in addition to things that don't cost a penny by using this detailed itinerary.
These are the same activities my own family does on the Big island and what I always suggest to my friends. With me as your guide, you'll get a true taste of Hawaii Island!
What People Are Saying
"The Big Island guide was so much more than I expected and worth every penny. I love that it gave options for what to do with kids without going overboard to overwhelm me. We have a large family and are traveling on a budget, so I loved that there were so many options so I could pick where to save and when to splurge. This guide took so much of the stress out of trip planning and I'm so glad I have it!" –Jessica
"Big Island With Kids was just what we needed to plan our trip. The photos are gorgeous and inspiring and Marcie thoroughly covers everything you need to know without it being overwhelming. From where to rent baby gear to various options depending on price points to itineraries to packing lists…it's really all you need to plan your entire trip." –Melynda
Are You Ready to Invest in Your Vacation?
Get this 7 day itinerary and complete travel guide for $29.99!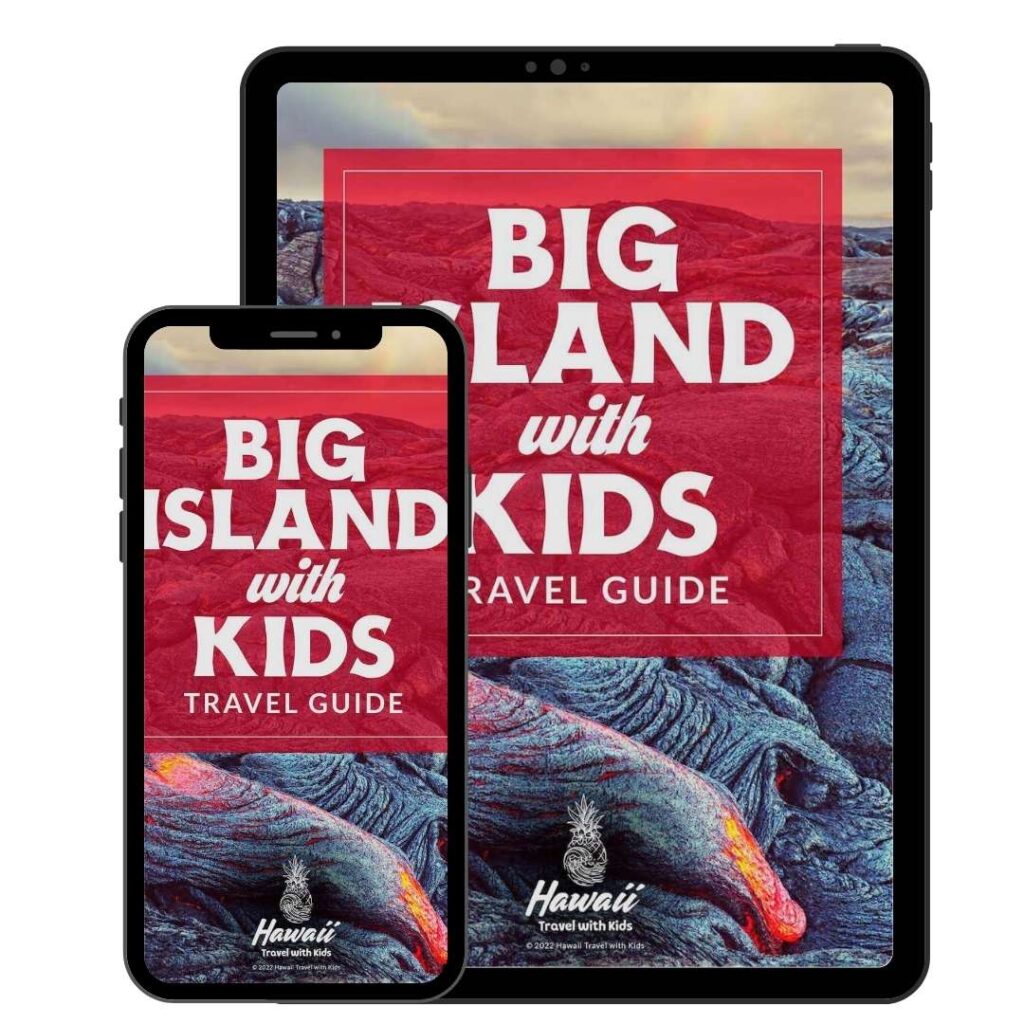 My detailed digital travel guide is delivered immediately to your email inbox without any extra spam!
Commercial use is prohibited.
If you love my travel guide, please encourage your friends or family to purchase their own copy.
If you have any questions about this travel guide, please contact me!