Planning your first trip to the tropical paradise of Hawaii? Look no further than our printable Hawaii Travel Journal and Step-by-Step Planning Workbook!
Packed with comprehensive planning tools and tips, this workbook is a must-have for anyone looking to experience the Hawaiian islands in all their glory.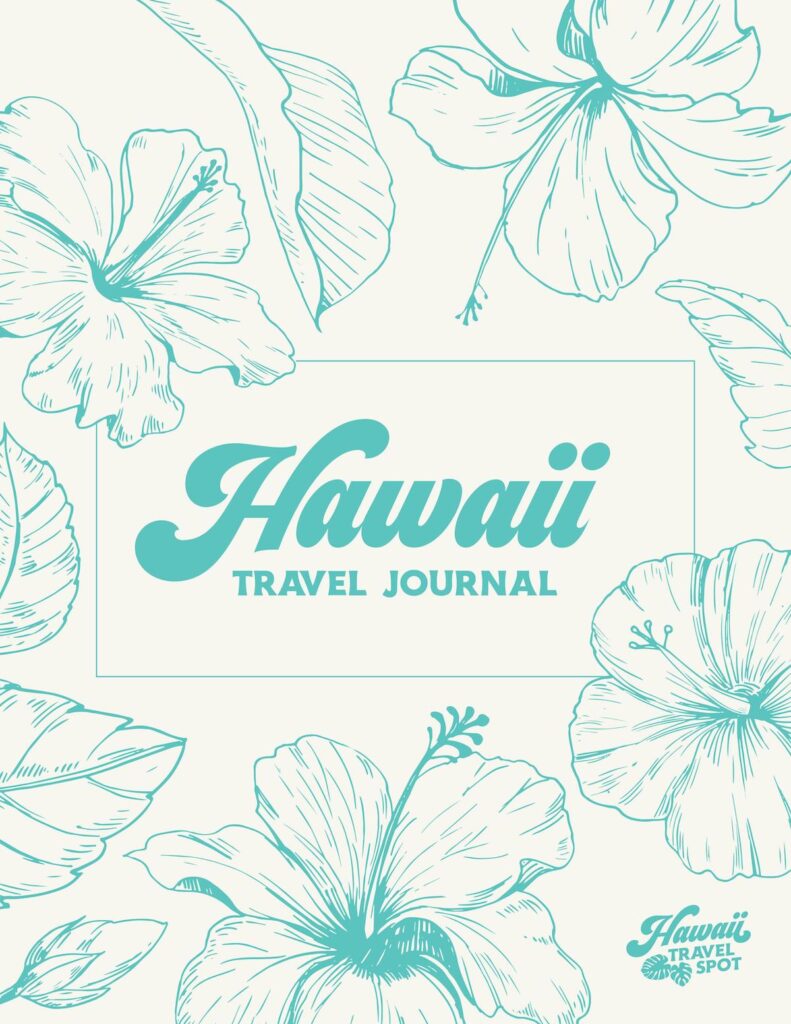 Hawaii Planning Section Worksheets
When Can I Go? Determine the best time for your Hawaiian vacation, considering factors like climate, special events, and peak travel times.
My Hawaii Budget: Outline your budget for the trip, including estimates for flights, accommodations, meals, and activities.
Flight Information: Keep track of your flight details, including departure times, layovers, and flight numbers.
Accommodations: Organize your lodging options, compare prices and amenities, and record your final choices.
Activities: Create a list of activities you want to do, from snorkeling to hiking and surfing.
Hawaii Bucket List: Create your dream list of places to visit, experiences to have, and dishes to try.
Car Rental: Research and book your car rental, ensuring you have reliable transportation for your island adventures.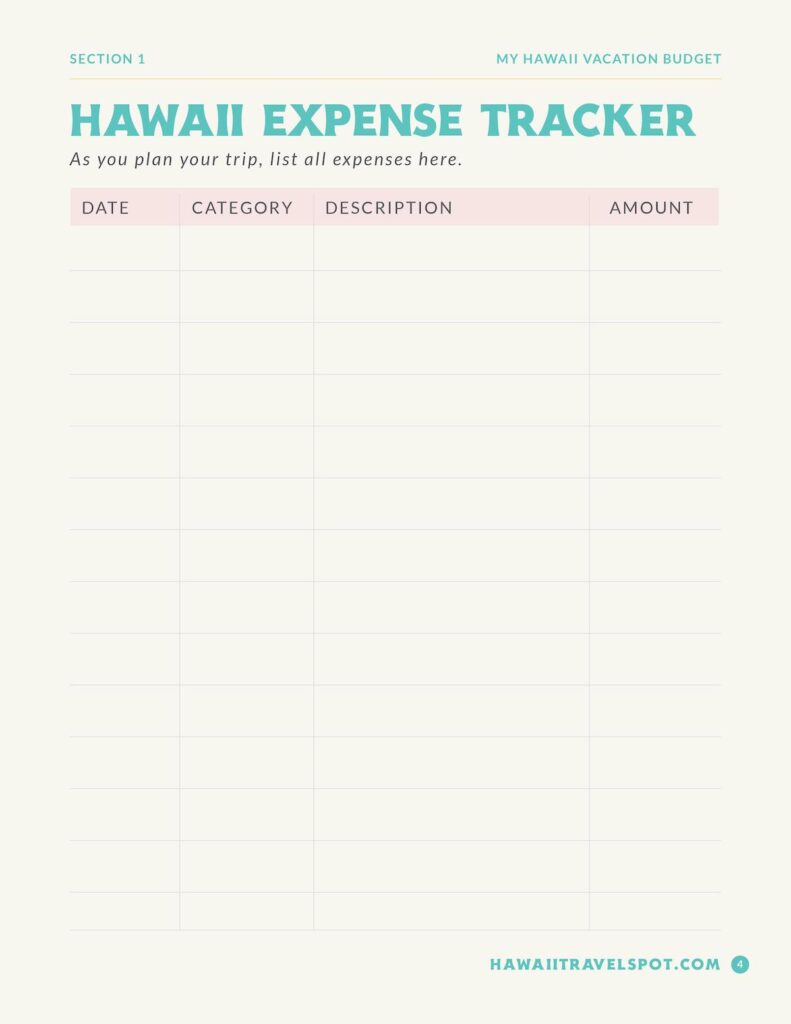 Hawaii Itinerary Section Worksheets:
Must-See Sights: Discover and list all the must-visit attractions in Hawaii, from stunning beaches to lush rainforests.
Experiences: Prioritize unique experiences you don't want to miss, such as luaus, hula performances, or whale-watching tours.
Planning Tips: Benefit from expert advice on optimizing your time and money during your Hawaiian getaway.
Maps: Use our detailed maps to plan your routes and make sure you don't miss a single highlight.
Fill-in-the-Blank Hawaii Itinerary: Customize your daily schedule with our flexible, easy-to-use itinerary templates.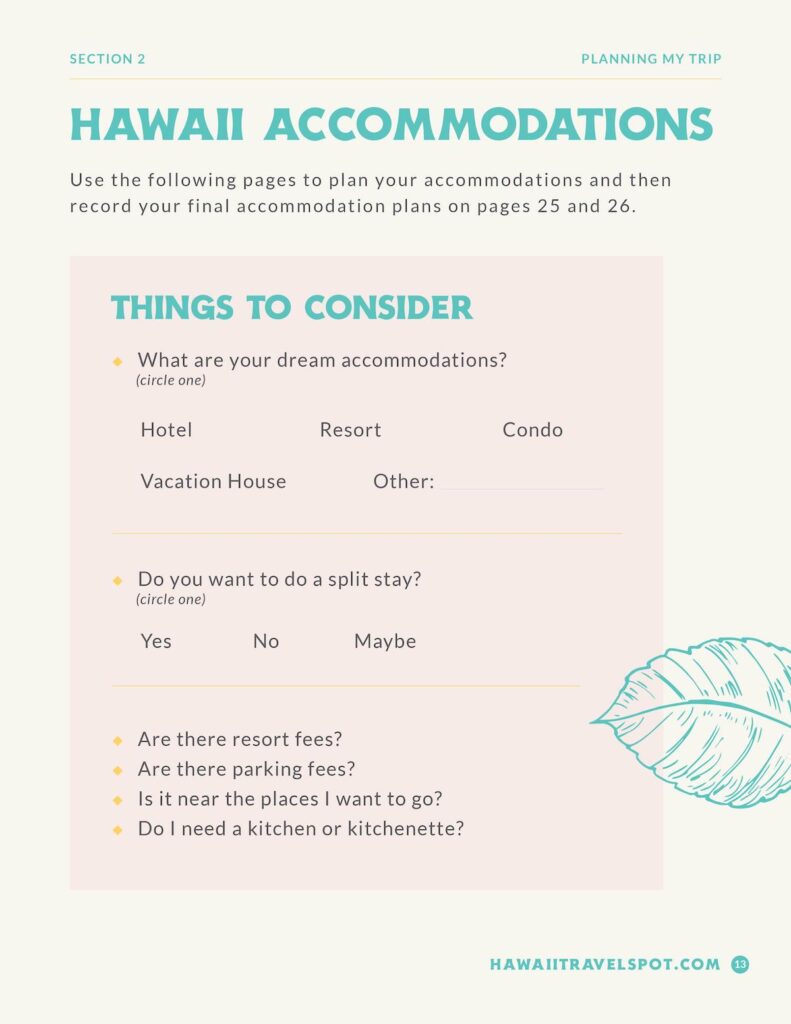 Hawaii Travel Tips Section:
Packing: Access a comprehensive packing list, tailored for a Hawaiian vacation, and ensure you have everything you need.
Money: Discover cost-saving tips and learn about local currency, payment methods, and tipping practices.
Checklist: Use our pre-departure checklist to make sure you have all your bases covered.
Notes: Keep track of important information and jot down any questions or ideas that come to mind.
Vacation Countdown Checklist: As your departure date approaches, follow our checklist to ensure you have everything prepared for your dream vacation.
Hawaii Journal Section: Keep a record of your experiences, with space to write about your favorite beaches, hikes, snorkeling spots, restaurant reviews, tropical drink reviews, and daily journal entries. Relive the magic of Hawaii whenever you flip through your personalized travel journal.
Our digital download Hawaii Travel Journal and Step-by-Step Planning Workbook is the perfect companion for our Hawaii travel guides, covering Oahu, Maui, Kauai, and the Big Island.
When paired together, these resources provide an unbeatable combination for planning and enjoying the ultimate Hawaiian experience.
Experience the beauty, culture, and adventures of Hawaii like never before! Get your Hawaii Travel Journal and Step-by-Step Planning Workbook today and start planning the trip of a lifetime!