You can learn so much about a place by listening to their music. And this music from Hawaii is extra special. Keep scrolling to find out my top Hawaiian musical artists you need to add to your Spotify list!
This post about Hawaiian musical artists contains affiliate links which means if you purchase something from one of my affiliate links, I may earn a small commission that goes back into maintaining this blog.
Hawaii is a beautiful place to visit. If you're thinking about taking your family on vacation, here are some Hawaiian musical artists that will make the trip even better!
There are so many talented musicians in Hawaii, and it would be impossible to list them all. But we've compiled a list of our favorite artists who have been keeping the traditions of Hawaiian music alive by drawing inspiration from their native homes.
Using ukuleles and slack-key guitars, these geniuses have managed to balance their heritage while adding a contemporary spin to their music.
Here's a list of some Hawaiian musical artists you need to add to your Spotify playlist right now!
So what are you waiting for? Put on your headphones and get ready for an epic journey through Hawaii with these amazing musicians as your guides! You won't regret it! We promise!
And if you're wanting to learn how to play the ukulele, here are the top ukuleles for kids!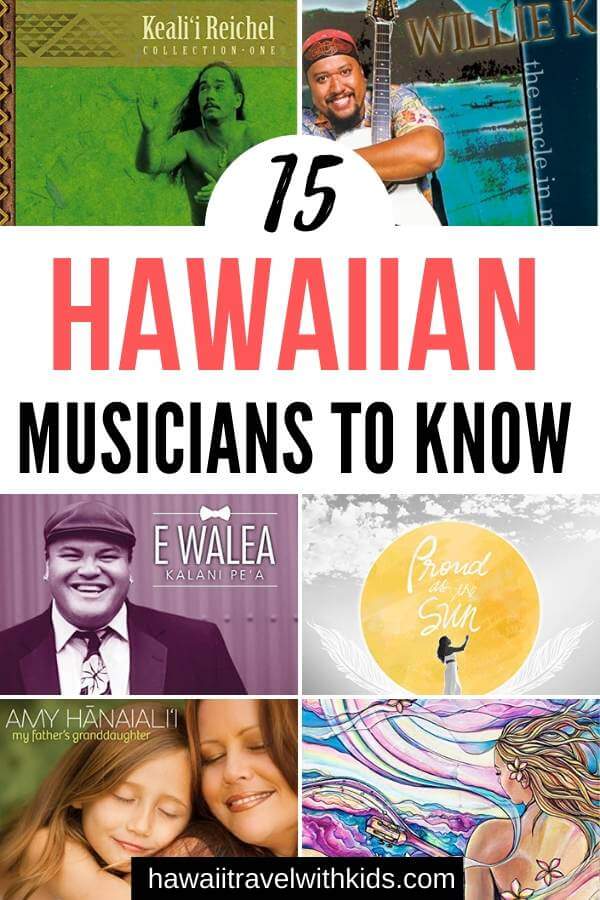 15 Hawaiian Musical Artists You NEED to Know About
1. Mākaha Sons of Niʻihau
With more than 40 years of traditional Hawaiian music under their belt, the Mākaha Sons of Niʻihau have perpetuated the Hawaiian culture through the alluring harmonies and enchanting melodies of their magical songs.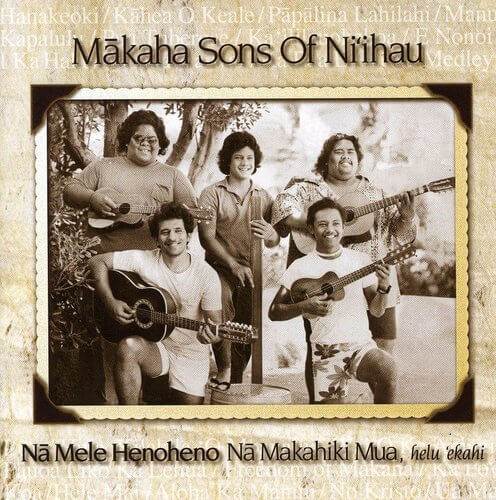 The group was formed in 1976 on the island of Oahu by Jerome Koko, Louis "Moon" Kauakahi, Skippy Kamakawiwoʻole, Israel Kamakawiwoʻole, and Sam Gray.
According to their site, their music "is a blend of melodic intricacies, syrupy boldness of harmonies, and of vibrant musical Hawaiian storytelling."
If you're just getting into the Hawaiian music scene, I highly recommend checking them out first.
These Hawaiian singers do a lot of traditional Hawaiian songs like "Papalina Lahilahi" and "Hali'ilua." And they even do some Hapa Haole songs (mix of English and Hawaiian) like "Little Brown Gal" and "My Yellow Ginger Lei."
Check out Makaha Sons of Ni'ihau on Spotify or on Amazon
2. And if You Enjoyed The Mākaha Sons, Then You'll Love Israel Kamakawiwo'ole
In 1976, Israel Kamakawiwo'ole and his friend Jerome "John" Koko formed the five-member band the Mākaha Sons of Niʻihau. But in 1993, he decided to go solo by releasing his first album called "Facing Future."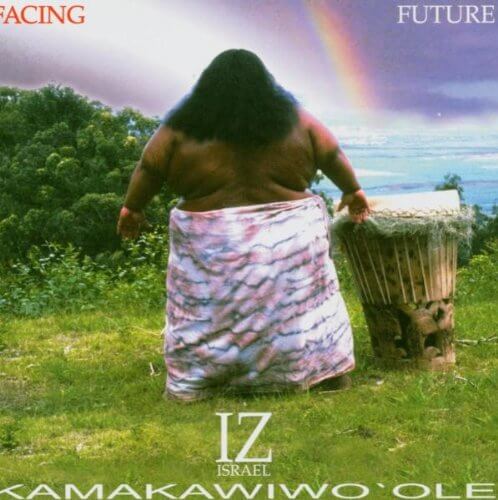 By 2005, the album became the first Hawaiian music album to go platinum, selling over a million copies. His type of music included the use of the ukulele while adding other genres like reggae and jazz to his music.
Even if you think you've never heard his music, chances are you have. He's the guy behind the famous "Somewhere Over the Rainbow" song that was featured in ER, 50 First Dates, Meet Joe Black, and so many more TV shows and movies.
And although he passed away in 1997, his melodic music will go on forever. He's still one of the most famous Hawaiian musicians.
Check out Israel Kamakawiwo'ole on Spotify or Amazon
3. Keauhou
Much like the Mākaha Sons of Niʻihau, Keauhou focuses on traditional composition and multilayered harmonies.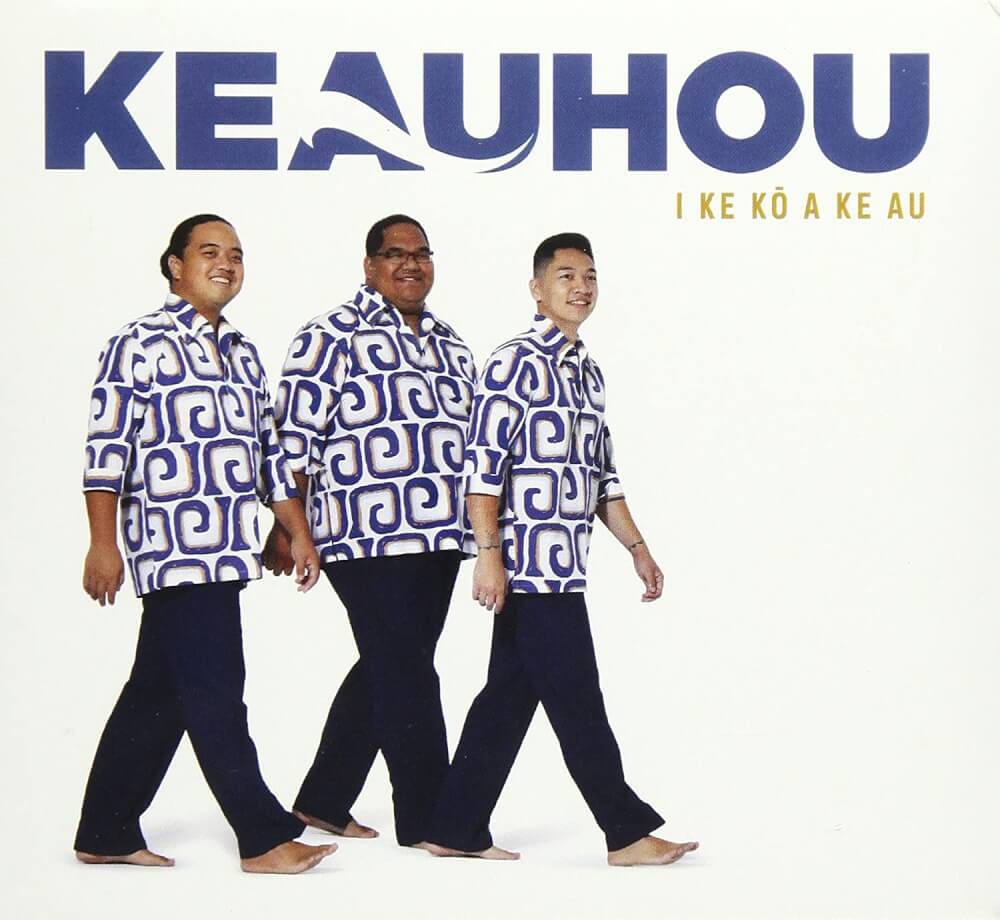 The three 20-something band members compose songs that they believe will preserve their music, culture, language, and heritage while also inspiring future generations of Hawaiians.
Each of these modern Hawaiian music artists graduated from the prestigious Kamehameha School and then earned master's degrees from the University of Hawaii.
In 2017, Keauhou won 9 Na Hoku Hanohano awards for their debut album "Keauhou." Their second album, "I Ke Ko A Ke Au" won 5 Na Hoku Hanohano awards. And their third album, "Ua Ko, Ua Aina" won 3 Na Hoku Hanohano awards.
Check out Keauhou on Spotify or Amazon
4. Kimié Kauikeolani Miner
Kimié Kauikeolani Miner, known professionally as Kimie, uses her voice, her guitar, and her ukulele to compose reggae and folk-style music, but with a Hawaiian mix to it.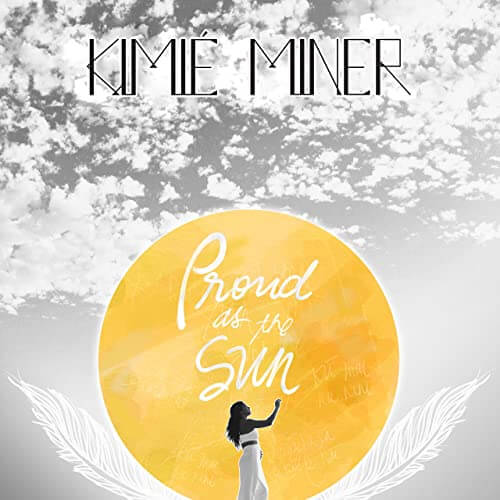 She started writing songs and taught herself how to play the guitar when she was just 14, and in 2019 earned her first Grammy nomination for the compilation album "Hawaiian Lullaby." This album is a great baby shower gift!
She also runs the Haku Collective, a music and talent production group that focuses on shining a light on emerging Hawaiian musical artists.
Check out Kimie on Spotify or Amazon
5. Taimane Gardner
Taimane Gardner never experienced stage fright, not even when she was at a ballet recital at the early age of 4.
Eventually, she took an interest in music and decided to start playing classical music that had never been played on a ukulele.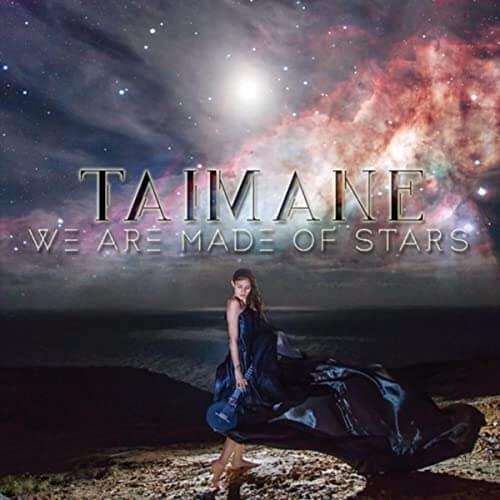 In 2015, she self-produced an album called "We are Made of Stars" with songs devoted to the planets.
Her Spotify list is a total must-have if you love Hawaiian music, but you're ready for something new.
Check out Taimane Gardner on Spotify or Amazon
6. Kalapana
Kalapana is a pop band from Honolulu, Hawaii that began in 1974. Their music genre includes soft rock, folk-rock, and rock and roll.
They are famous for hit songs like "The Hurt" and "Naturally."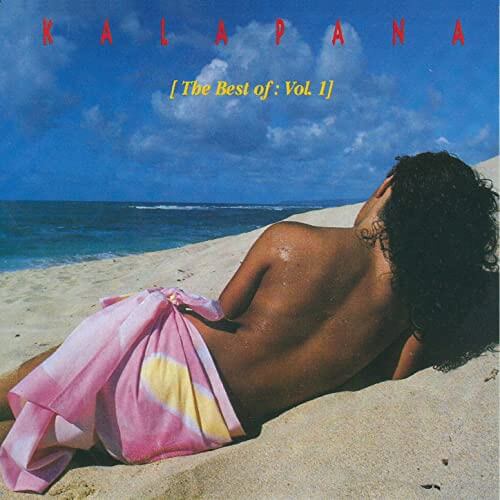 Over the years, members have come and gone, but the spirit of this band is still very much alive.
Many current musicians have taken inspiration from Kalapana, so it's always nice to hear the original first. Plus, retro music never really goes out of style, right?
Check out Kalapana on Spotify or Amazon
7. Ledward Kaapana
Ledward Kaapana grew up on the Big Island of Hawaii without television or electricity. So, his entertainment came from his family and neighbors, who played live music in the backyard.
And that's how Kaapana learned the art of playing the slack-key guitar and art composition.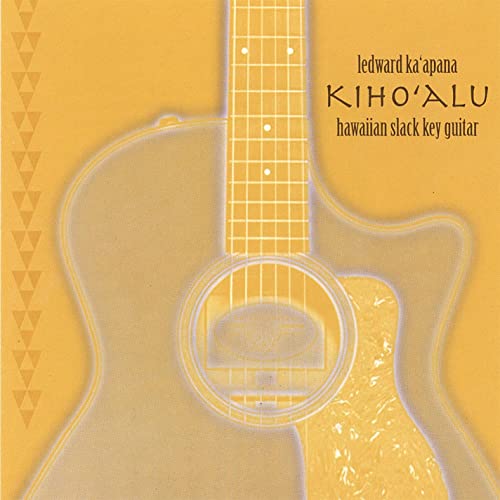 Eventually, his twin brother Ned and cousin Dennis Pavao formed the musical group Hui Ohana, and these Hawaiian artists released their first album in 1973.
And even now, his skills with the slack-key guitar and baritone and his devotion to the culture that inspired his music have made him a true legend.
He is another one of the famous Hawaii musicians that play the slack key guitar you will love!
Check out Ledward Kaapana on Spotify or Amazon
8. Kalani Pe'a
Kalani Pe'a had a vision, which was to serve his community through the composition of beautiful Hawaiian music.
But his mother already knew he was a star when she saw him singing to a store mannequin in a soft, sentimental manner, so she enrolled him in singing lessons, which ultimately paid off.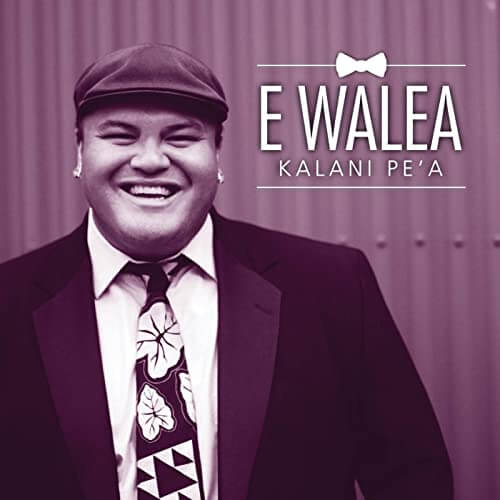 He won a Grammy for his debut album "E Walea," which features seven original Hawaiian language compositions, and claims he did this album to give people a piece of his Hawaiian identity.
Lose yourself in Kalani Pe'a's soothing and whimsical world. He is a Hawaiian musician I love to listen to!
Check out Kalani Pe'a on Spotify or Amazon
9. Keali'i Reichel
Keali'i Reichel blends traditional Hawaiian chanting with contemporary Hawaiian music. His first album, "Kawaipunahele," came out in 1994 and helped him win five Na Hoku Hanohano Awards.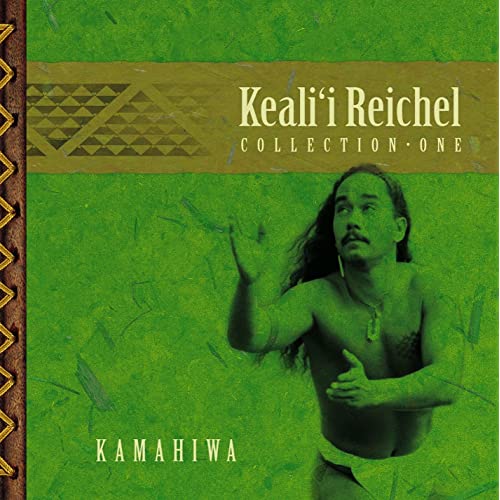 He has also performed at sold-out concerts in Honolulu (and all over the world.) And he even founded Halau Ke'alaokamaile, a hula school in 1980, to continue practicing the Hawaiian language, which was his inspiration for pursuing music.
You'll hear his music on the radio as well as see hula dancers perform to his music all across Hawaii. He's got some of the best Hawaiian songs, and he's one of the top musicians from Hawaii.
Fun Fact: This Hawaii singer was also featured in an episode of Hawaii Five-O!
Check out Keali'i Reichel on Spotify or Amazon
10. Willie K
Willie Kahaialli'i or Willie K as he was known in the music world, began his music career by performing in his dad's band.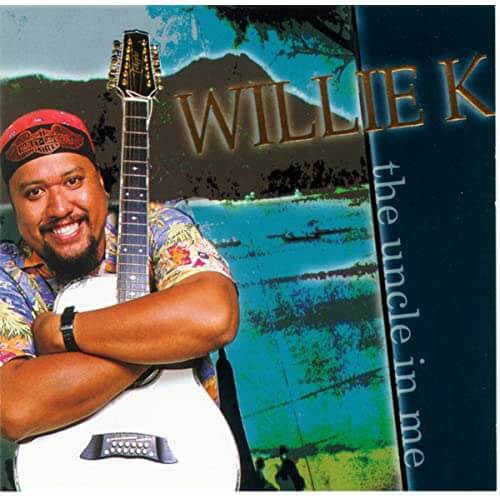 But when he became a singer and songwriter, he decided to immerse himself in various genres like Hawaiian, jazz, country, and opera as opposed to limiting himself to one specific type of music.
His level of versatility allowed him to stay on top of the music scene while maintaining a tether to the traditional Hawaiian music he grew up listening to.
Willie K was one of the most famous Hawaiian singers and is a must-have on everyone's Spotify list!
Check out Willie K on Spotify or Amazon
11. Anuhea
Anuhea Jenkins is a mom, a wife, a vlogger, and oh yes! And an award-winning singer and songwriter from Hawaii.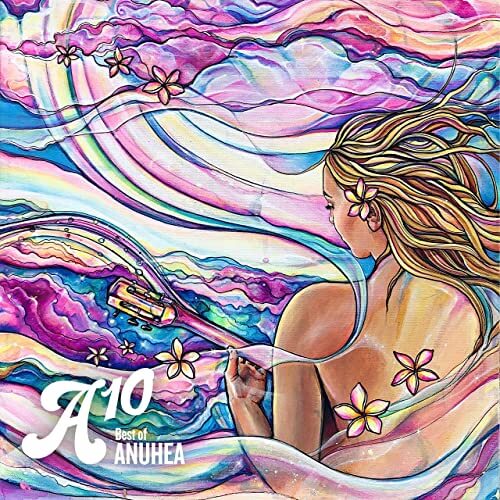 Her style of music merges pop, reggae, and R&B. She claims to draw inspiration from music legends like Jason Mraz and Bob Marley to create her own blend of soul and Hawaiian music.
Her self-titled album came out in 2009 and earned her two Na Hoku Hanohano Awards for Most Promising Artist and Album of the Year. And she even made it to number two on the Billboard Charts Top World Albums.
She is another one of the great musicians from Hawaii.
Check out Anuhea on Spotify or Amazon
12. Blayne Asing
The very talented guitar player, Blayne Asing, loves to write about his everyday experiences. So essentially, his lyrics come from living on the island and experiencing what Molokai has to offer.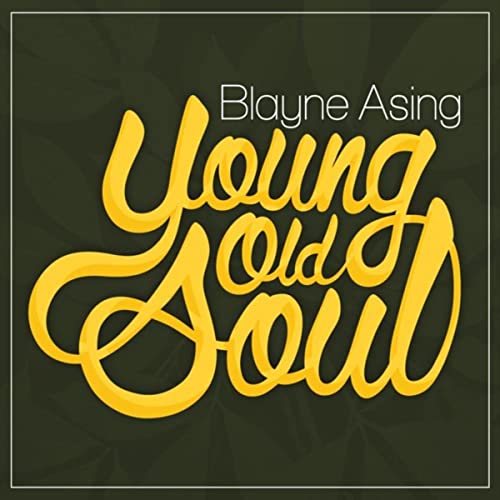 His first album, "Young, Old Soul" earned him a Na Hoku Hanohano Award in 2016 for promising artist of the year.
His greatest musical inspirations are the late Hawaiian musician Ernie Cruz Jr. and other artists like James Taylor. After listening to his songs, you'll quickly understand why so many folks think he's already a legend.
Check out Blayne Asing on Spotify or Amazon
13. Jake Shimabukuro
When you think of Hawaiian music, you probably instantly envision a ukulele. Jake Shimabukuro is a world-renowned ukulele master.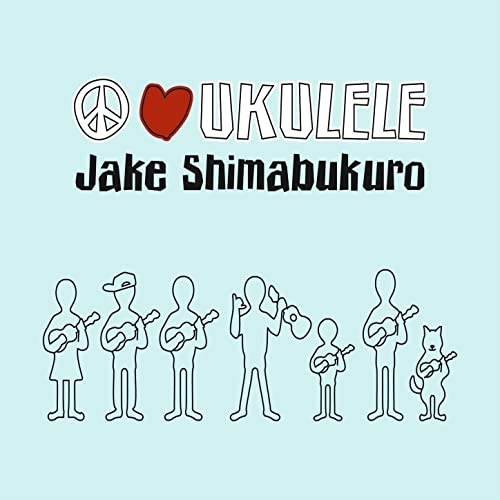 Someone posted a video of him performing "While My Guitar Gently Weeps" on YouTube back in 2006, and it became one of YouTube's first viral videos. Yes, I remember watching it!
That launched his musical career, and he now tours all over the world, mesmerizing audiences everywhere.
He also did all the music for the Japanese film "Hula Girls," which is an excellent film about how hula dancing saves a Japanese mining town.
Check out Jake Shimabukuro on Spotify or Amazon
14. Amy Hanaiali'i
Another incredible Hawaiian musical artist is Amy Hanaiali'i. She's been nominated for 6 Grammy awards, and she's won 18 Na Hoku Hanohano awards.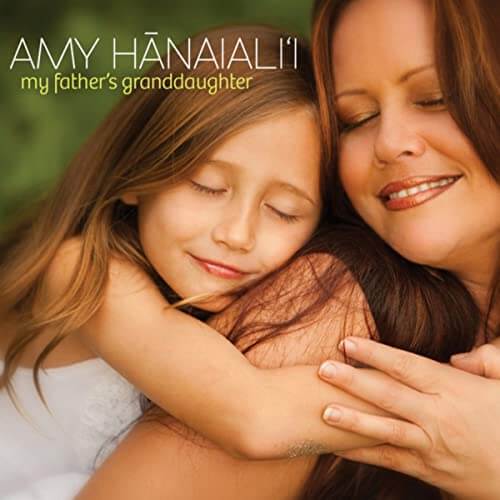 She records a lot of versions of traditional Hawaiian songs as well as original music. Her music speaks to people of all generations, and she's got some of the top Hawaiian songs.
In fact, Amy Hanaiali'i has played for the Dalai Lama, two inaugural balls in D.C. for President Obama, and she was the first entertainer ever to perform in the Great Hall of the People in Tiananmen Square, China.
She's also played for sold-out crowds in Europe, Japan, and all across America and French Polynesia.
It's no wonder that she's Hawaii's top-selling female vocalist of all time and has recorded many famous Hawaiian songs!
Check out Amy Hanaiali'i on Spotify or Amazon
15. Kuana Torres Kahele
In 1995, Kuana Torres Kahale was one of the founding members of the multi-award-winning group Na Palapalai.
They are one of the top Hawaiian music groups. Their music featured original compositions as well as reviving Hawaiian classics.
And their song "Ke Anu O Waimea" is still the most popular hula song in Japan (where more than 10,000 hula halau groups operate.)
He's one of the top Hawaii music artists.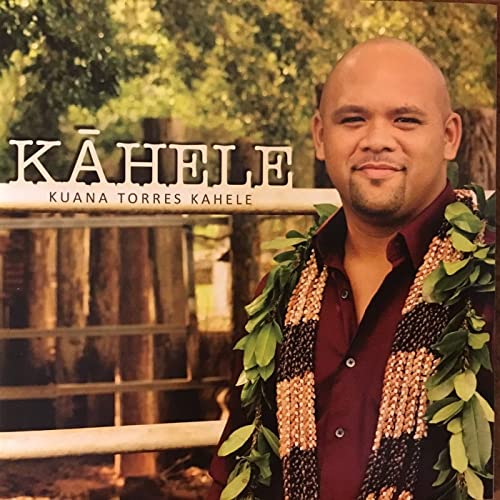 Since then, he's launched himself as a solo artist and has created a series called "Music for the Hawaiian Islands." In this series, he focuses on each major Hawaiian island.
And if you've seen the Pixar short "Lava," you've already heard his music! He voices the male lead!
He's recorded a lot of popular Hawaiian music throughout the years. He is another one of the incredibly famous Hawaiian musicians!
Check out Kuana Torres Kahele on Spotify or Amazon
Hawaiian Musician FAQs
What instrument is used in Hawaiian music?
One of the most iconic sounds in Hawaiian music is from the ukulele. It's a small string instrument that is played by kids and adults throughout Hawaii. Many Hawaii singers also play the ukulele.
Who's the most famous Hawaiian singer?
Years ago, the answer would have been Don Ho. He's definitely one of the most recognizable Hawaiian music artists. But for the past 2 decades, the answer is Israel Kamakawiwo'ole. His rendition of Somewhere Over the Rainbow/What a Wonderful World is famous across the globe and has been featured in countless movies and TV shows.
What is the most famous Hawaiian song?
The most famous traditional Hawaiian song is the state song "Aloha O'e" which was composed by Queen Liliuokalani. She wrote it during a very tumultuous time in Hawaiian history.
What is the Hawaiian music genre called?
From traditional Hawaiian music to reggae, pop, and even Jawaiian, there is a variety of Hawaiian music to choose from!
Which pop star was born in Hawaii?
Bruno Mars was born and raised in Honolulu, Hawaii, and now has international fame!
Hawaiian Music Artists Wrap Up
So there you have it! There are tons of Hawaiian bands and Hawaiian music stars totally worth knowing before your next trip to Hawaii!
You can add these popular Hawaiian songs to your Spotify list or just keep an ear out for these Hawaii artists when you're in Hawaii.
Hoping to recreate a Hawaiian vacation at home? Check out 20 Hawaiian experiences you can have outside of Hawaii!