Hawaii Travel with Kids: LANAI
Lanai is just 9 miles from Maui, but it's the smallest inhabited island in Hawaii.
Lanai is the ultimate island for families who want serenity, adventure, and a bit of off-roading.
Kid-Friendly Lanai Resorts
Hotel Lanai is an island landmark in the heart of Lanai City. Recently renovated in 2018, the hotel features modern, stylish accommodations and amenities for travelers seeking a quiet retreat on Lanai.
Things to do on Lanai with Kids
Get ready for fun in the sun on this guided, 5-hour dolphin watch and snorkeling adventure. Sail away to one of the best dive spots in the world — the beautiful blue waters off the island of Lanai. See Hawaiian Spinner, bottlenose and spotted dolphins swimming alongside the boat, then jump in for a snorkel above a coral reef with a wide variety of marine life.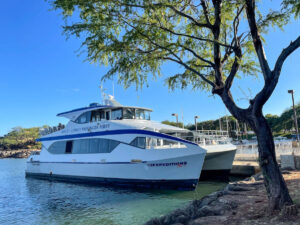 Are you planning a trip to Maui and want to do a day trip to Lanai? Keep scrolling to find...
Continue Reading