Planning a family vacation to the beautiful islands of Hawaii? Make your kid's trip an unforgettable experience with our printable Hawaii Travel Journal for Kids!
Designed especially for elementary kids, this journal will keep them entertained and engaged throughout your island adventure. 🌴🌊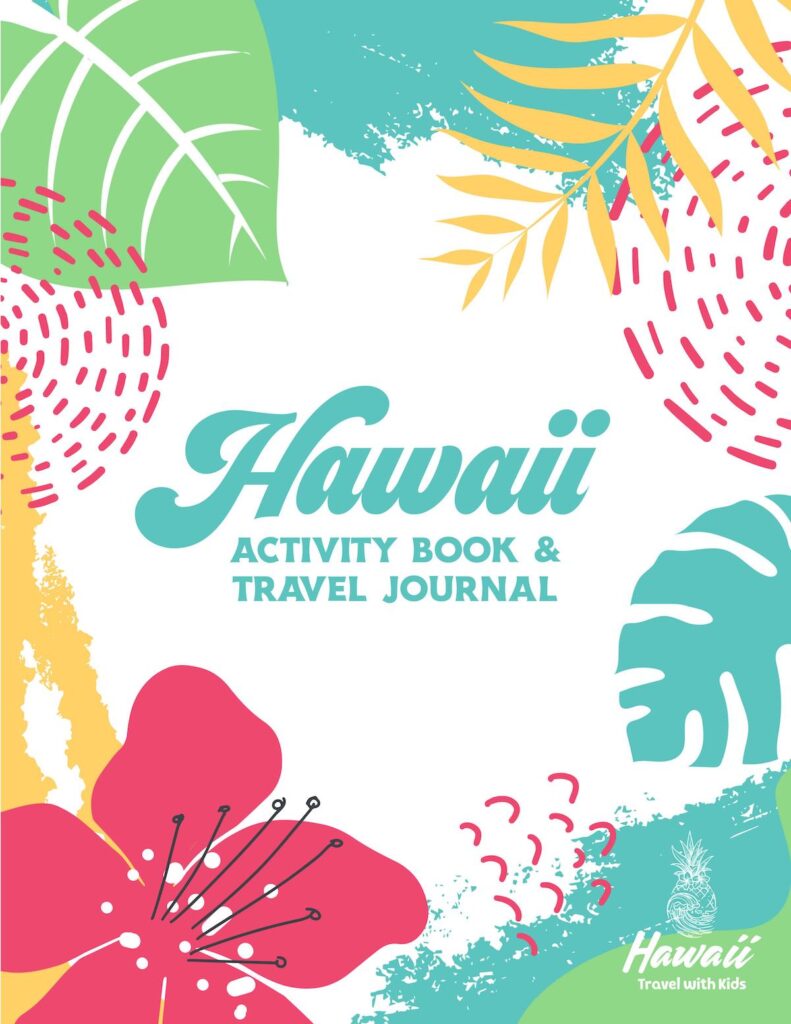 🏖️ Hawaii Bucket List Checklist: Get ready for some island-hopping fun with our checklist that includes all the must-visit places, must-try foods, and must-do activities in Hawaii. Your little ones can tick off items from their list as they complete each activity, creating memorable moments to treasure forever.
✈️ Fill-in-the-Blank Hawaii Itinerary: Help your kids be involved in the planning process with our customizable itinerary. They can list down the places they want to visit, the foods they want to eat, and the activities they want to do, giving them a sense of excitement and anticipation for the trip ahead.
🎨 Fun and Educational Activities: Keep those little hands and minds busy with our collection of Hawaii-themed worksheets, including word searches, crosswords, and puzzles. These are perfect for airplane rides, hotel stays, or even waiting for your meals at restaurants.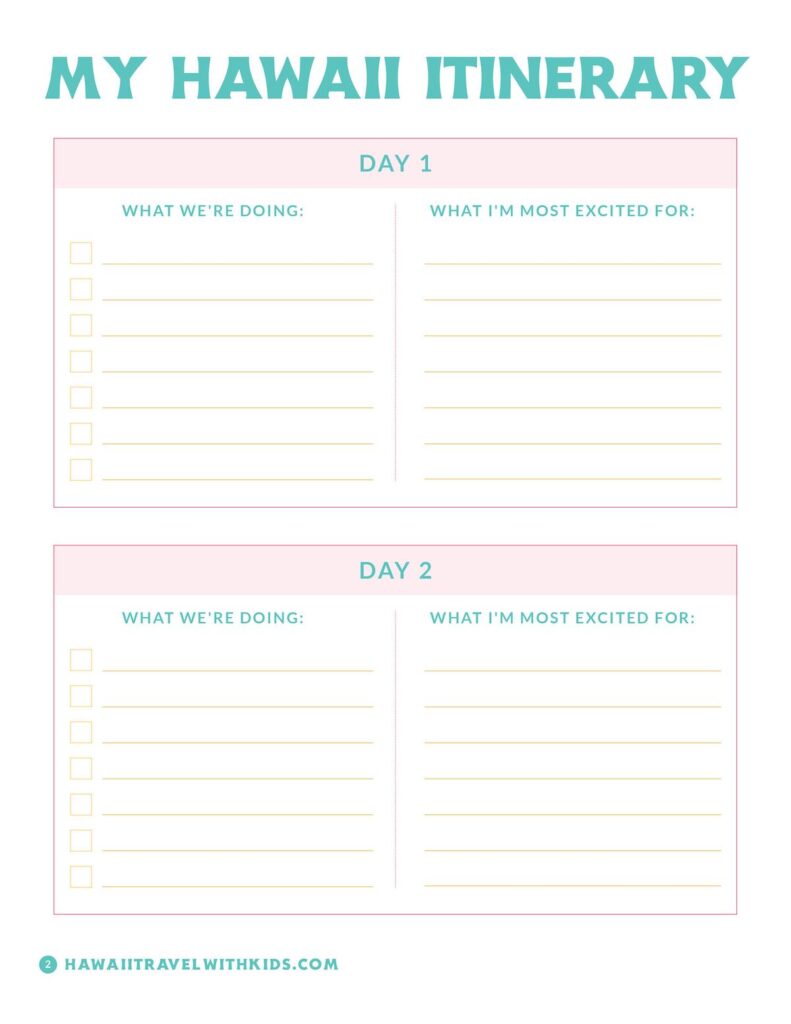 🌺 Fun Facts About Hawaii: Every page of this journal is infused with interesting facts about Hawaii, including its culture, history, and unique wildlife. Kids will be amazed by what they learn and share with you along the way!
🧠 Trivia Game: Challenge your kids with our Hawaii-themed trivia game. Test their knowledge about the islands, its people, and its culture. A great way to learn and have fun at the same time!
😄 Hawaii Jokes: Who doesn't love a good laugh? Share some island-style humor with our collection of Hawaii jokes, guaranteed to put a smile on your little one's face.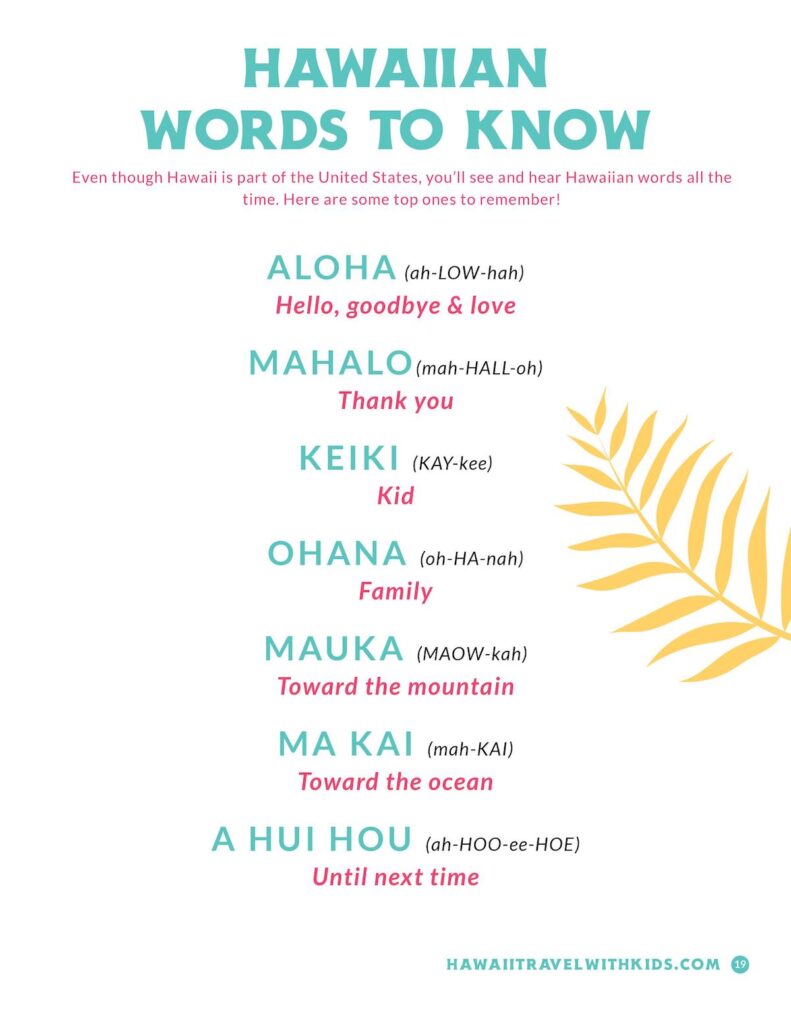 📝 Worksheets for Personal Reflection: Let your kids record their favorite beaches, activities, and experiences. They can write down their thoughts and feelings, and even draw pictures, making their memories last a lifetime.
🍽️ Fill-in-the-Blank Restaurant and Shave Ice Reviews: Have your kids become food critics with our review sheets. They can rate their meals and describe their favorite flavors of shave ice, encouraging them to be mindful of their experiences and helping them remember the best parts of the trip.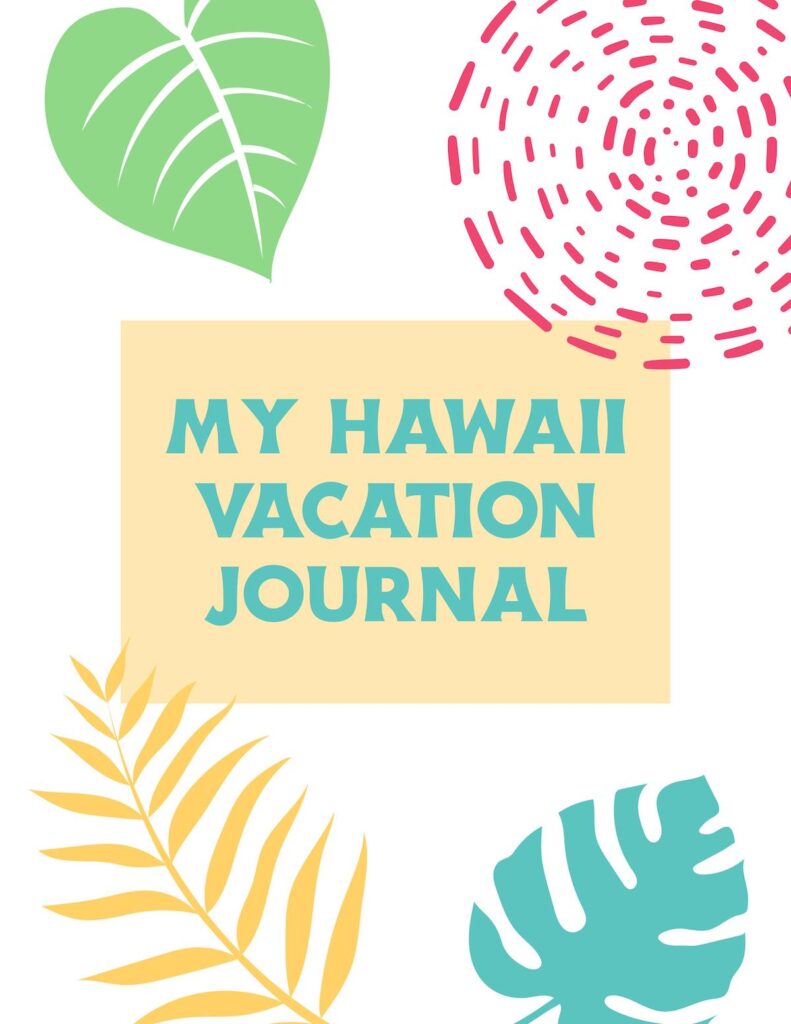 📘 Daily Journal: The travel journal also includes daily prompts for kids to document their experiences, thoughts, and feelings about their Hawaii adventures. This keepsake will serve as a wonderful way to look back on their journey and relive the magic of Hawaii.
This digital download Hawaii Travel Journal for Kids is perfect for keeping your kids entertained and engaged, from the airplane ride to the hotel room, waiting at restaurants, and more! With its colorful design and engaging activities, this journal will be their perfect companion for the Hawaiian adventure they will never forget.
Grab your printable Hawaii Travel Journal for Kids now and let the tropical adventures begin! 🌺🌊🌴