Hawaii Travel with Kids: MOLOKAI
Molokai is the 5th largest Hawaiian island and only 38 miles long and 10 miles across.
Known as the "Friendly Island," Molokai is the ultimate island for families who want a slower pace and to just get away from it all.
Kid-Friendly Molokai Resorts
This humble hotel offers a tasty restaurant with an incredible view, on-site laundry, and hammocks across the entire property. It's the only hotel on Moloka'i.
Centrally located in Molokai's largest town, the Castle Molokai Shores Resort offers one- and two-bedroom oceanfront condominiums with full kitchens and a wide array of amenities, including a swimming pool and a barbecue station.
Things to do on Molokai with Kids
On this narrated tour, you'll view Molokai from above, flying past its waterfalls, verdant valleys, extensive coral reefs, and rock formations.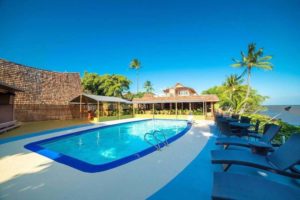 Planning a trip to Molokai? Hotels can be super expensive on this island, so I've rounded up budget-friendly places to...
Continue Reading