Are you thinking about visiting Pearl Harbor with kids? We've done it and are here to give you our honest option about whether or not it's worth adding to your Oahu itinerary.
This post about visiting Pearl Harbor with kids was written by Hawaii travel expert Marcie Cheung and contains affiliate links which means if you purchase something from one of my affiliate links, I may earn a small commission that goes back into maintaining this blog.
The famous Pearl Harbor, located on the Hawaiian island of Oahu, serves as a naval base and headquarters for the US Pacific fleet to date.
Pearl Harbor holds a special place in the hearts of many people. It's where Japanese forces made a surprise attack on the U.S. Naval Base, causing serious damage to the security backbone of the country and killing thousands of innocent people. Thus, marking the entry of the US into World War II.
It's this importance that compels many tourists to visit this place at least once in their lifetime. The actions at Pearl Harbor shook the nation and affected the whole world.
But what about visiting Pearl Harbor with kids?
On our most recent trip to Oahu, we spontaneously added a Pearl Harbor day to our itinerary. We visited with our two boys (ages 4yo and 7yo).
Keep scrolling to see what it was like exploring Pearl Harbor with kids, our honest reviews of the historic sites, and what we wished we would have done.
Don't have time to read a bunch of Hawaii blog posts and reviews? Here are some of our top picks for visiting Oahu with kids.
Best Kid-Friendly Oahu Tours/Activities
Best Kid-Friendly Oahu Resorts
Want to Rent a Car in Hawaii?
One of the best places to rent a car in Hawaii is Discount Hawaii Car Rental because they get the best rates from top national companies like Alamo, Dollar, Thrifty, Avis, Enterprise, Budget, and Payless.
Want to skip all the planning and just access my detailed Oahu Itinerary complete with daily schedules, kid-friendly activities, and travel hacks? Click the button below.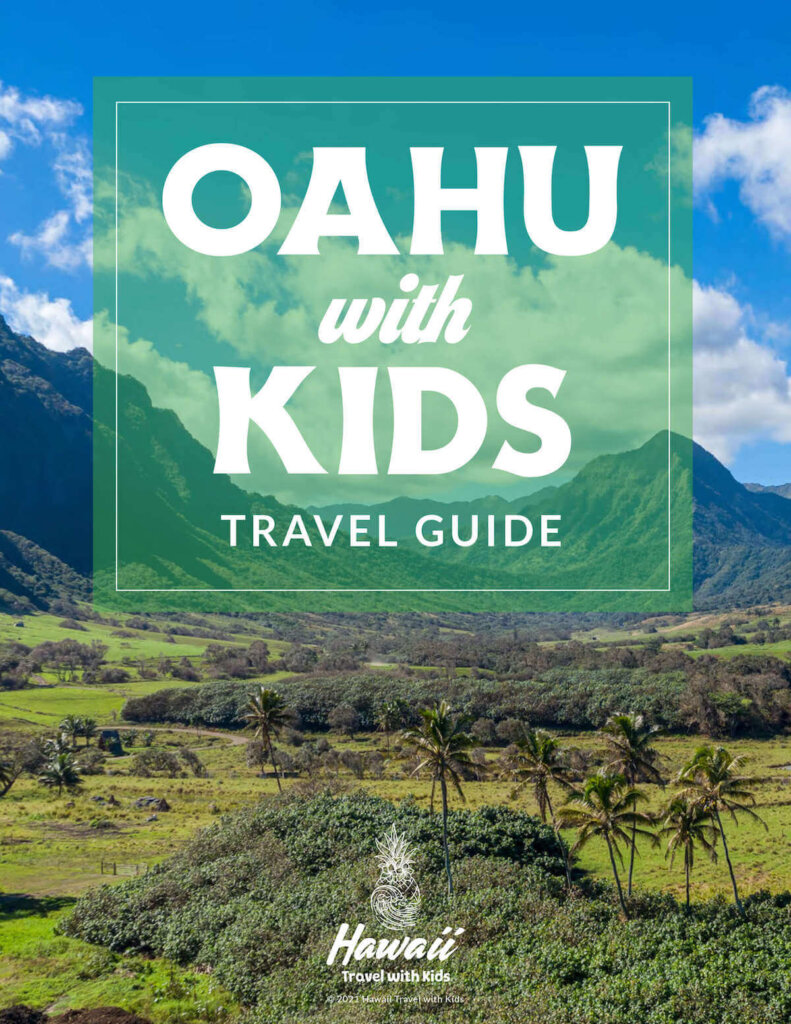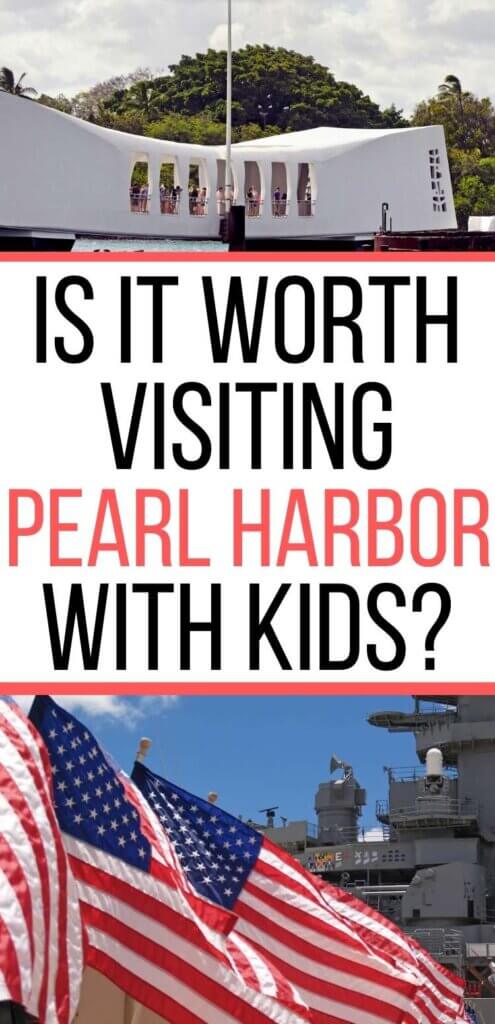 What's the History Behind Pearl Harbor?
On December 7th, 1941, the Japanese troop made a surprise aerial attack on the US Naval Base at Pearl Harbor on Oahu Island, Hawaii, thus paving the way for the enraged US to enter into the World War II zone.
From the late 1930s, the United States gave immense support to China, which was slowly being occupied by the Japanese forces. The US further announced the termination of any kind of export of war materials or financial and commercial help to Japan.
From June 1940 to the fateful day of December 1941, the tension kept scaling. Finally, as no agreement was possible between the two any further, the bitter resentment of Japan gained momentum, and the then Prime Minister of Japan declared war on the US, thus helping in attaining power over the Southeast Asia province too.
Main Pearl Harbor Attractions
So, a lot of people think that Pearl Harbor is just the USS Arizona Memorial. That's the most iconic monument that's featured in just about every photo of Pearl Harbor.
But, Pearl Harbor is actually home to four Pearl Harbor Historic Sites. You can tour just a couple or all 4 of them during your day at Pearl Harbor.
In order to help you decide, I'll give a brief outline of what to expect at each site below.
USS Arizona Memorial
Of course, I have to kick off the list with the USS Arizona Memorial. It's actually free to visit this Pearl Harbor attraction, but you still need a ticket. They give out 1,300 free tickets first thing in the morning, or you can reserve them for $1 online HERE.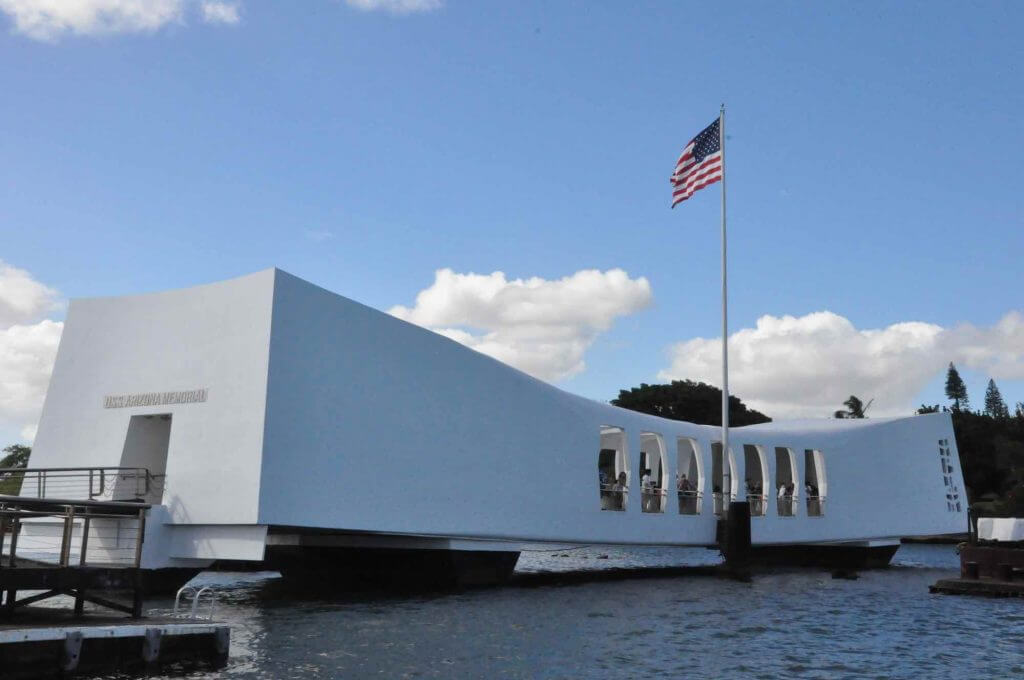 The timed tickets are primarily for the little boat ride that takes you out to the memorial. When you get off the boat, you can walk around for 45 minutes before heading back to shore.
They also offer audio tours for people who want to hear a bit more about what they are seeing.
While my husband and I have visited in the past, we opted not to go with our 4yo and 7yo this time. Part of the decision was knowing we'd be visiting Oahu with them several times over the next few years, so this wasn't their only opportunity. We personally felt they were too young to understand.
USS Battleship Missouri Memorial
Another popular thing to do at Pearl Harbor is explore the USS Battleship Missouri. This is the ship (referred to as Mighty Mo) where the treaty was signed that ended WWII.
It's a massive ship that's housed on Ford Island, so you'll take the free Pearl Harbor shuttle to get there. It's the first stop, and you will need to buy USS Missouri tickets in order to enter. Check latest rates and more information.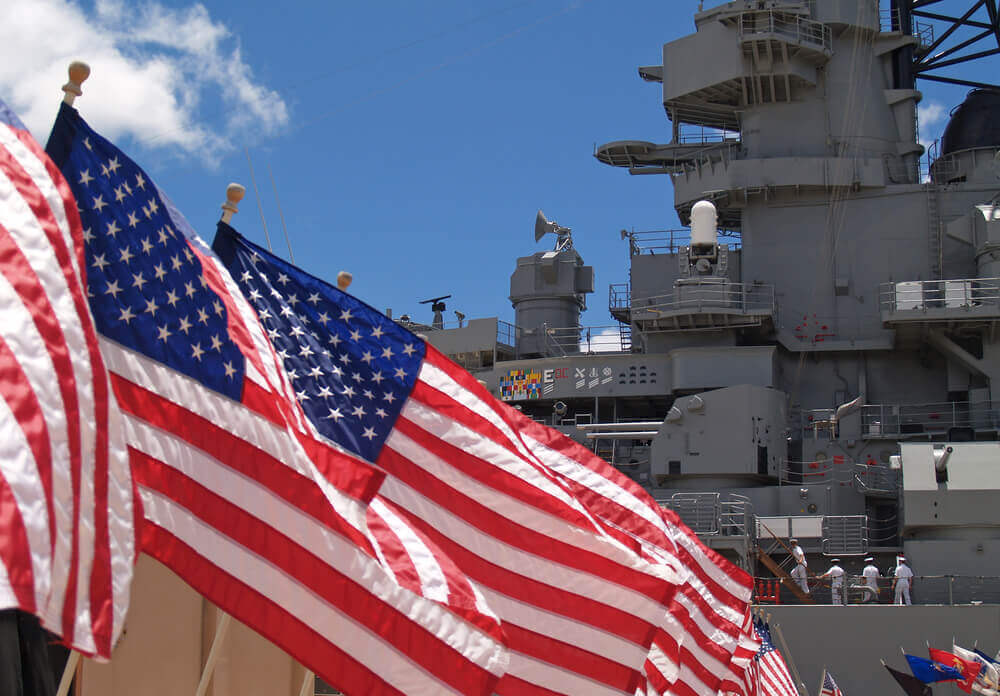 Once you climb aboard this huge ship, you're able to explore most of the floors. They do ask that you do it in a certain order, but you can take as long or as little as you like. There are indoor and outdoor exhibit areas.
You can definitely explore on your own or stop to listen to a docent talk about specific Pearl Harbor historic events. You can also book a guided tour.
In addition to exploring the Mighty Mo, there's also a canteen where you can get a variety of lunch items and Dole Whip! And they have a super cool outdoor gift shop with Mighty Mo souvenirs.
We visited the USS Missouri on a hot summer day. My kids were pretty bored after the first 30 minutes or so, but my husband wanted to walk around for about 90 minutes. But they LOVED the Dole Whip. Including the time we ate, we spent a full 2 hours here.
I wrote up an entire post all about the USS Battleship Missouri that you can read HERE.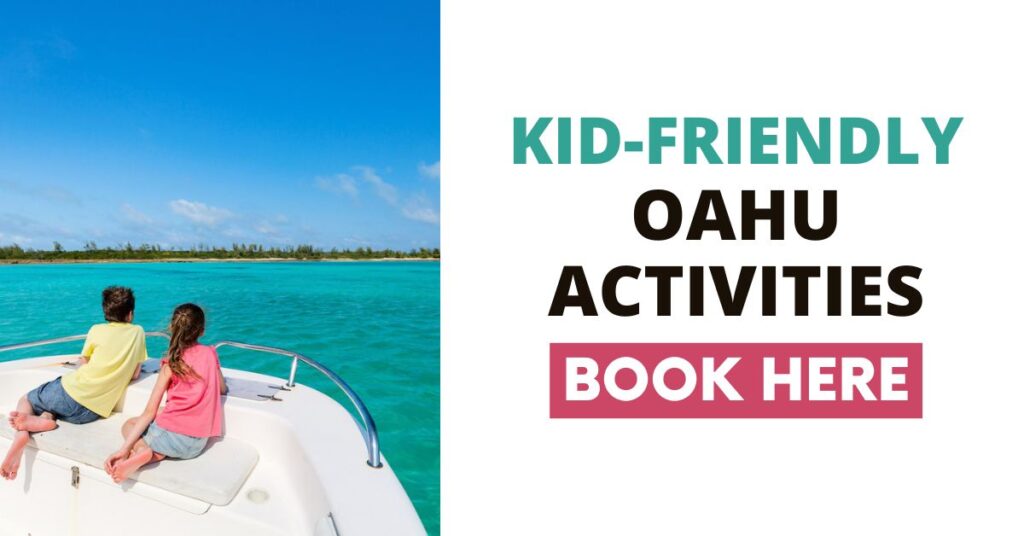 Pearl Harbor Pacific Aviation Museum
Formerly called the Pacific Aviation Museum, this is a really amazing Hawaii airplane museum. It features a lot of WWII aircraft as well as airplanes from the Korean War, Vietnam War, and the Gulf Wars.
Like Mighty Mo, it's also housed on Ford Island, and you'll need to the Pearl Harbor shuttle to get here. But, it's totally worth it.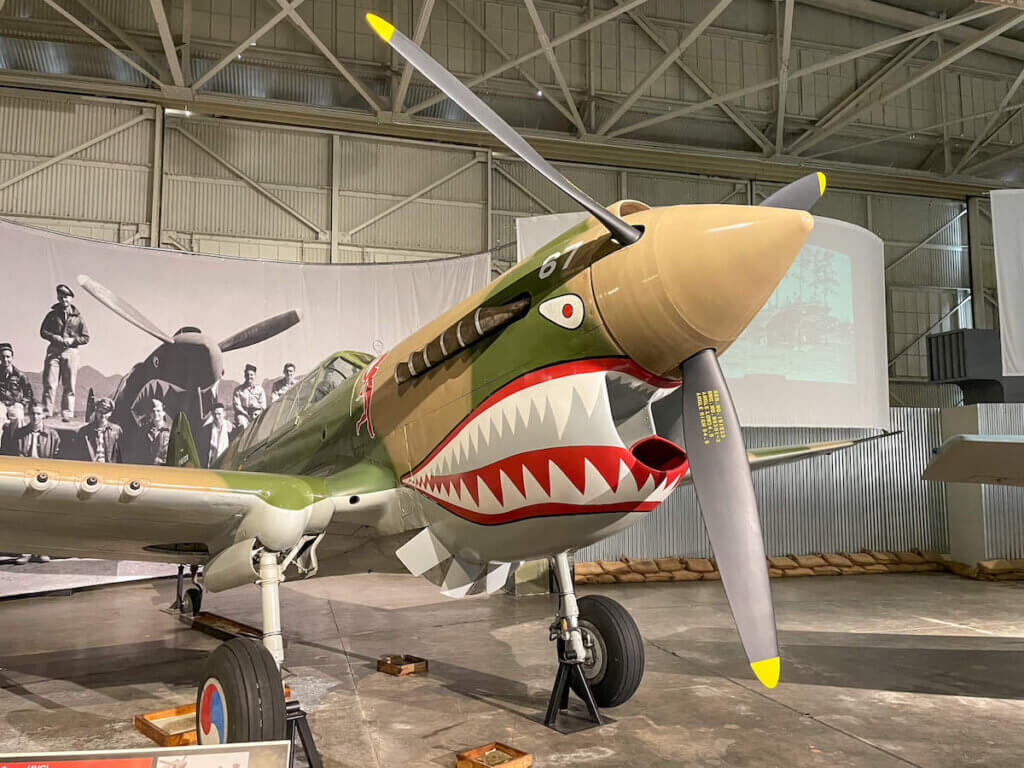 It's set up in a really cool immersive way so that you naturally want to learn more about the airplanes and their role in WWII.
If you're able to sign up for a docent tour, that's the best way to tour the Pearl Harbor Aviation Museum. We did that on a previous trip and learned SO many fascinating facts about Pearl Harbor.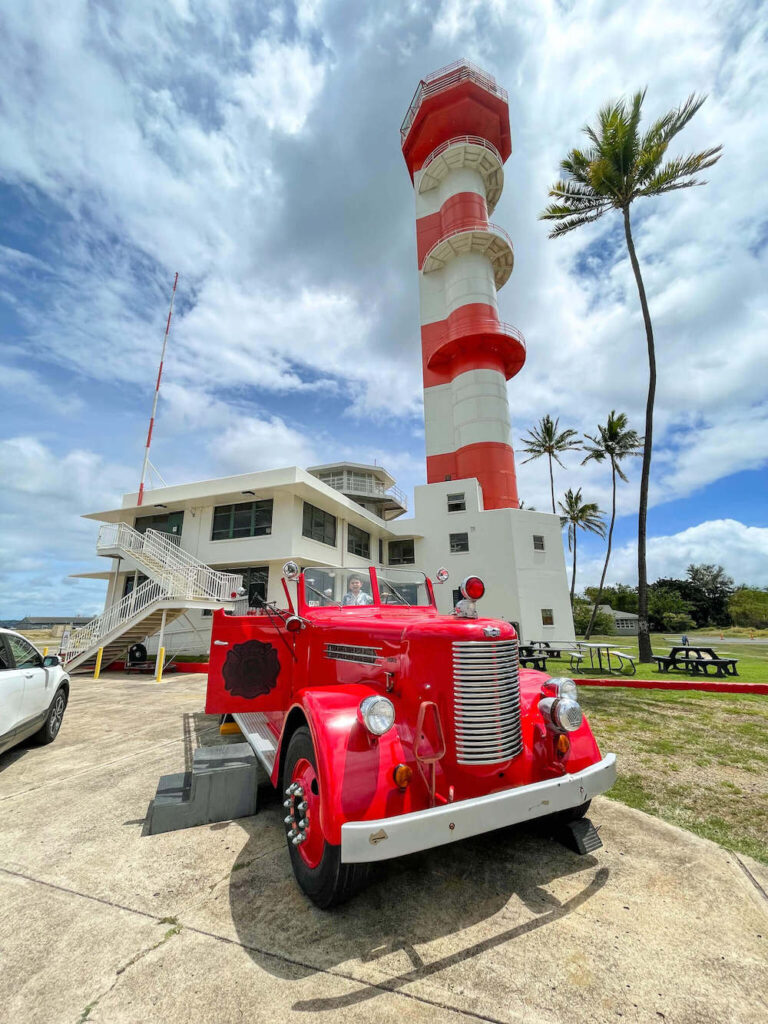 In May 2022, the Ford Island Control Tower opened up to the public. You need a separate ticket for the Top of the Tower Tour, which you can purchase HERE.
We went opening weekend, and it's pretty cool! They also have an exhibit dedicated to the time when it was a fire station.
In addition to a great gift shop, there's also the Laniakea Cafe. This is the only air-conditioned restaurant at Pearl Harbor. They serve lots of American classics like burgers, fries, and hot dogs.
This was my kids' favorite Pearl Harbor historic site. They love airplane museums, and this one was a huge hit. Including the time we ate, we spent a full 2 hours at this museum. They told us they would come back to this one in a future trip.
I wrote a detailed Pearl Harbor Aviation Museum review you could read HERE.
USS Bowfin Submarine
The USS Bowfin (SS-287) is a military submarine that fought in World War II. She's been nicknamed "Pearl Harbor Avenger" because she was launched on December 7th, 1942, exactly 1 year after America experienced Japan's attack that day.
It only makes sense then that her permanent home would be at Pearl Harbor, Hawaii, where it all began!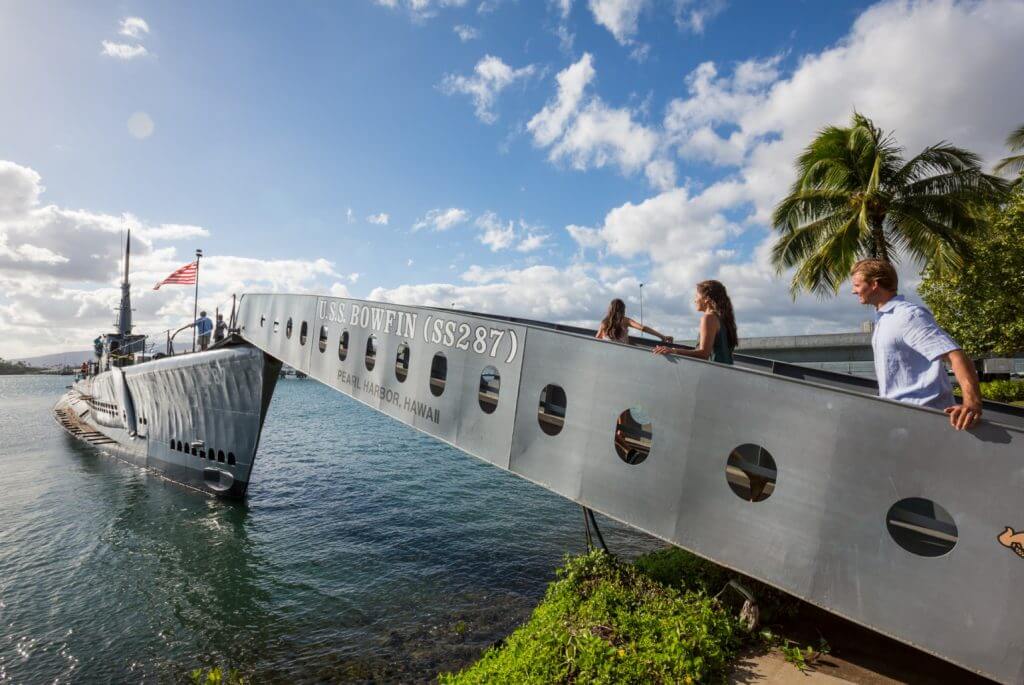 My husband and I have done this tour before, and while he totally geeked out, I wasn't super into it. I mean, it was cool to go in a historic submarine. However, it's very cramped, and it's easy to feel claustrophobic.
This is a tricky one do to with toddlers and preschoolers because kids under 4 are not allowed to enter due to safety reasons.
We made the decision to skip it this trip because our kids were already tired of walking around and needed to cool off with some pool time. Personally, I'd only suggest this for older kids or for kids who are fascinated by military vehicles.
So, is it Worth Visiting Pearl Harbor with Kids?
This is a really personal choice. If you know you'll be doing another Oahu vacation when your young kids are older; I'd recommend waiting. Then, you'll all be able to really tour around and get a lot out of the experience. And this is coming from someone who takes her kids everywhere!
However, if this is potentially your one and only trip to Oahu, I'd definitely say you should spend a day at Pearl Harbor.
The trick is to figure out what is doable for your family. The USS Arizona Memorial is pretty easy for kids of all ages. And the tour doesn't take much time.
After that, I'd suggest only adding one other attraction, especially if you have younger kids or kids with short attention spans. I'd recommend choosing either the Pearl Harbor Aviation Museum (which is air-conditioned) or the USS Battleship Missouri Memorial.
Both of these Pearl Harbor attractions have decent food options nearby. And that's a great way to keep kids from getting hangry.
Book a Family Photo Shoot
Whenever we travel to Hawaii, we almost always book a family photo shoot with Flytographer. They are super easy, affordable, AND it guarantees that I'll be in some photos. You can get $25 off if you book through this link or use the code HAWAIITRAVEL.
What are Some Fun Facts About Pearl Harbor?
Ok, so now that you know a bit about the places to see at Pearl Harbor, let's talk about 5 lesser-known Pearl Harbor facts:
1. There were 8 battleships that sank on Dec 7, 1941
Of all the 8 battleships that were targeted that fateful day sunk to the bottom, all except two were resurrected. The naval force raised and repaired them, and they are still in use.
2. WWII survivors can have their ashes placed at the USS Arizona Memorial
The U.S. Navy has allowed war survivors of that fateful day to be interred in the ship's wreckage after a full military funeral at the Arizona Memorial. The ashes are placed in an urn and then deposited by divers beneath one of the gun turrets of Arizona. More than 30 crew members who served at the USS Arizona have chosen this as their final resting place.
Other military survivors can choose to have their ashes scattered on the vessels they served at Pearl Harbor during the attacks.
3. The USS Arizona wreckage is still leaking fuel after nearly 80 years
It is said that the day before the attack, the battleship was fully loaded with at least 1.5 million gallons of fuel. The massive explosion on board caused irreparable damage, and though some parts were retrieved, the ship still lies beneath the water below the Arizona Memorial.
That means it's spilling at least 9 quarts of oil each day.
4. Japanese tourists also visit the USS Arizona Memorial
Japan, is now the strongest ally of the US, and ironically, the state's dynamic economy largely depends on tourists from Japan. Hawaii has the largest number of tourists from Japan who come to pay homage to the warriors, just as Americans do.
5. Almost half of the Pearl Harbor causalities were from the USS Arizona
The USS Arizona was bombed several times before finally sinking. Among the 1177 crew members that died that day during World War II, there were 21 members of the U.S. Navy Band Unit (NBU) who were preparing for the music played during the daily flag-raising ceremony.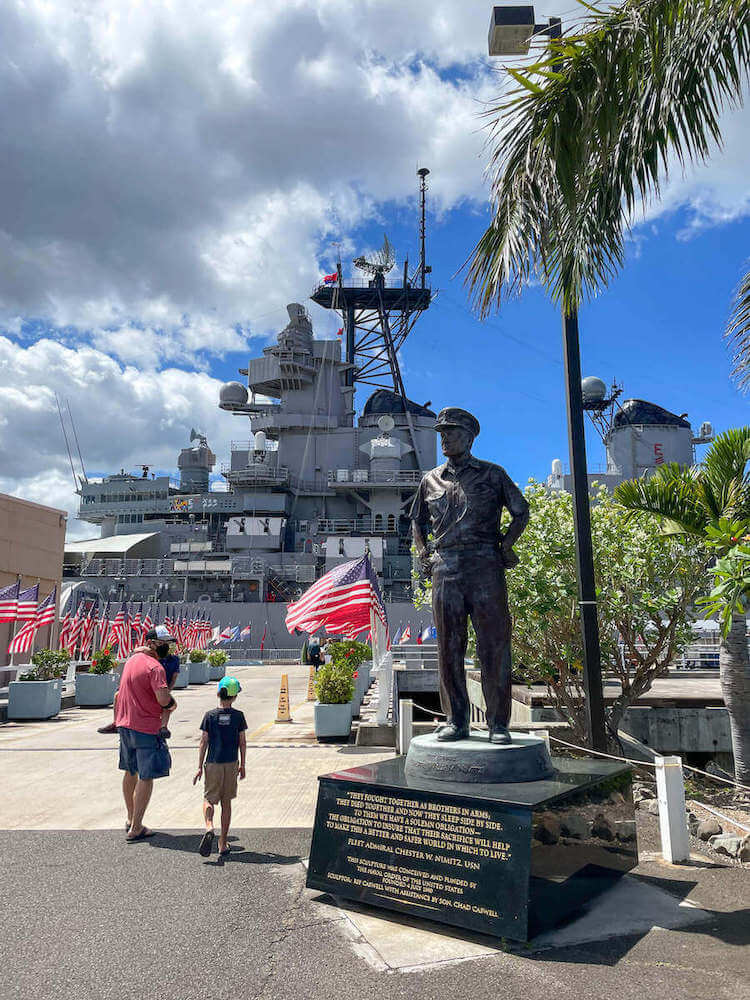 Top Tips for Visiting Pearl Harbor
Now that you have a basic overview of what to expect when visiting Pearl Harbor with kids, let me get into the nitty-gritty tips.
Items to Leave at Home
In order to preserve the history of Pearl Harbor, as well as keep individuals safe, there are some restrictions on what can be brought. Here's what is NOT allowed:
Bags that exceed 1.5″ x 2.25″ x 5.5″ (basically most purses, backpacks, and diaper bags)
Glass containers (although baby food jars are okay to bring)
Any form of sporting equipment (leave those hockey sticks at home!)
Flowers in pots/containers (the USS Arizona Memorial is not a traditional cemetery)
Knives or other weapons
Aerosol cans.
Smoking at Pearl Harbor is also strictly prohibited, so you might as well leave your cigarettes in your bag with your lighter.
What's Allowed in Pearl Harbor
While it might seem like you can't bring anything into Pearl Harbor, there are some things that are okay. Here's a general list of what's allowed in Pearl Harbor:
Clear plastic bag to hold your belongings (they sell them in the "secure zone" if you need one)
Clear plastic water bottles
Camera (you can even bring in a small camera bag)
Small wallet (it has to be 1.5″ x 2.25″ x 5.5″ or less)
Wheelchairs and strollers with a fixed bag attached
ADA-certified service animals
The Pearl Harbor Historic Sites Visitor Center does not offer wheelchairs, but you can bring your own as the sites are handicap-accessible and stroller friendly too.
Also, keep in mind that every bag that is allowed will be first tagged and screened accordingly!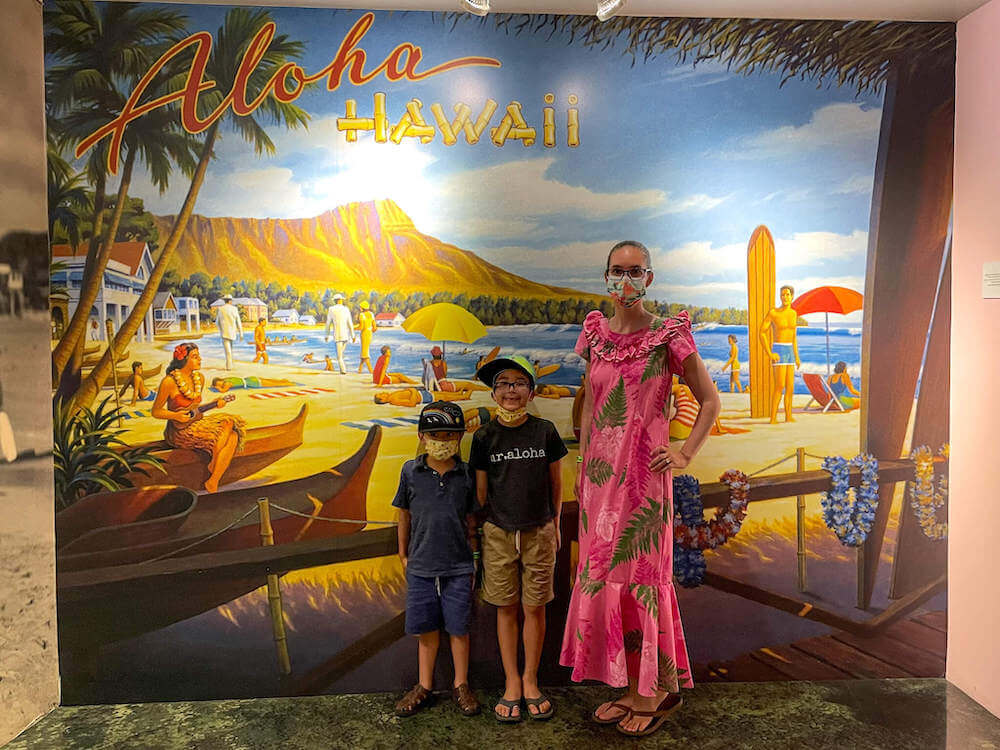 What to Wear to Pearl Harbor
There is no official dress code for visiting Pearl Harbor, but keep in mind that you're in a place of utmost historical importance. Therefore, it's important to dress appropriately and be respectful. I recommend the following options:
Simple T-Shirt
Comfortable shorts that are at least fingertip length (or a skirt)
Aloha shirts or Hawaiian mu'u mu'u dresses
Appropriate walking shoes (flip flops and sandals are allowed)
Note that profane T-shirts and swimsuits are strictly prohibited, and park rangers reserve the right to deny entrance to inappropriately-dressed visitors. You have been warned.
How to Get to Pearl Harbor
Pearl Harbor is located on Oahu. If you aren't already staying on Oahu, you'll need to fly in. The nearest airport is the Honolulu International Airport, which is 4 miles from Pearl Harbor.
Here are a few ways to get from the Honolulu Airport to Pearl Harbor:
1. If you are staying in central Honolulu, you can call a cab or book an Uber/Lyft to go directly to the destination.
2. For cheaper options, you can hop on TheBus (this is the public bus system on Oahu).
3. You can also rent a car in Hawaii (this is what we usually do).
4. Shuttle services are also available, including the Waikiki to Pearl Harbor shuttle, and you can talk to your hotel concierge to book one.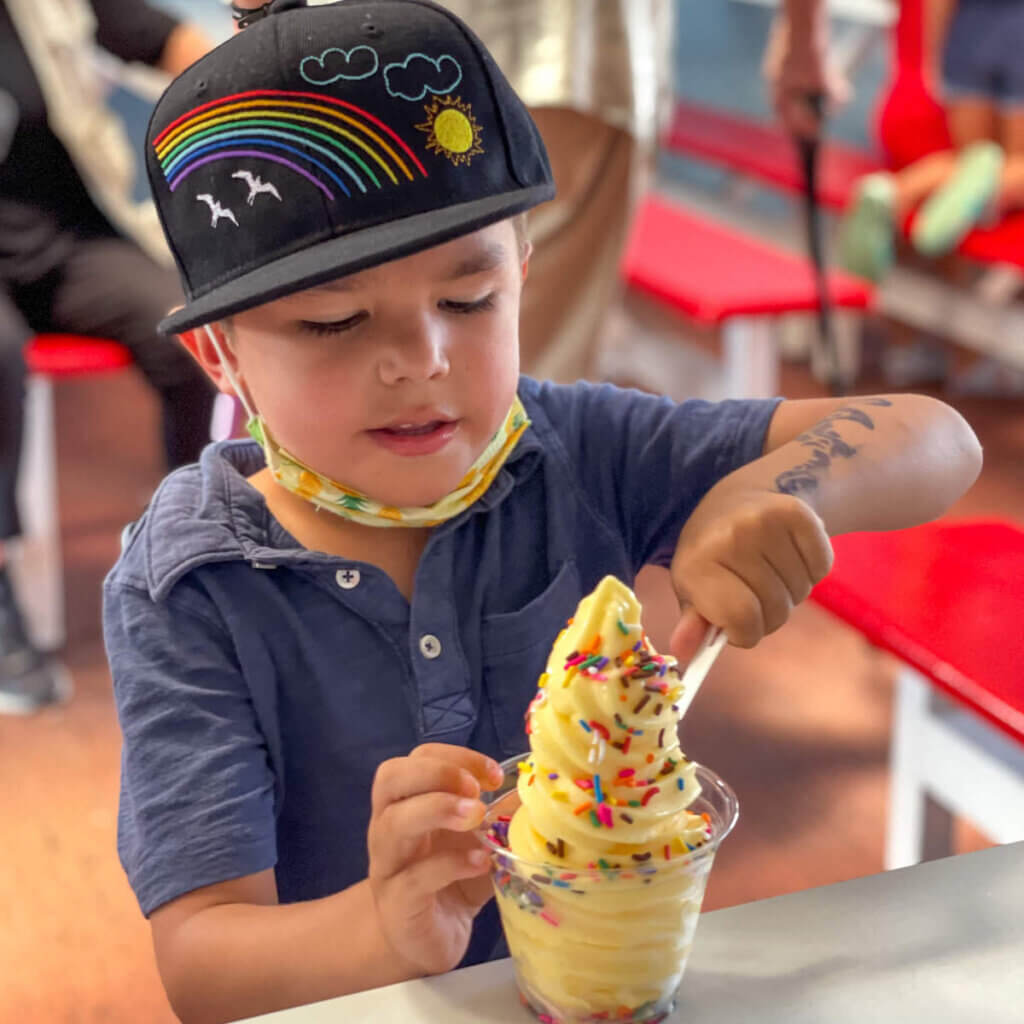 Kid-Friendly Activities in Pearl Harbor
In some places, children under 4 years old are not allowed. Despite this, there are still many things to do in Pearl Harbor for kids.
At the USS Arizona Memorial, a 23-minute movie screening shows actual footage of the war,, followed by a short harbor cruise. This is a great way for kids to understand the events of the December 7th attack.
For aviation enthusiasts, the Pearl Harbor Aviation Museum is a great place to start, where they get to see an introductory film and then explore the museum's exhibits. They also have a cool flight simulator that is pretty fun for kids.
The USS Battleship Missouri is a great opportunity for kids to ask questions from current U.S. Navy sailors. Plus, they can check out real cannons, and there are hands-on things to explore.
The USS Bowfin Submarine also offers an in-depth tour of the inside of a submarine and its conditions. This is great for kids who want to be able to say they have been inside a real submarine.
Want to Learn More Before Visiting Pearl Harbor?
Knowing your history well before visiting the site where such a monumental tragedy occurred is important. You can browse through different books that reflect the incident and give in-depth knowledge and its impact on the world.
Best Books About Pearl Harbor for Adults
Whether you are looking for some nighttime reading or want to listen to an audiobook while driving in the car (or flying to Hawaii), these are great options.
Best Kids Books About Pearl Harbor
It can be hard to explain the history of Pearl Harbor to kids. These Pearl Harbor children's books are a great way to start the conversation.
Pearl Harbor Movies to Watch
Finally, if you aren't much of a reader or want to do a Hawaii-themed movie night, these are a few suggestions:
Pearl Harbor with Josh Hartnett, Ben Affleck, and Kate Beckinsale
Midway with Ed Skrein, Patrick Wilson, and Luke Evans (this movie starts off with the attack at Pearl Harbor, but mostly is about the Battle at Midway)
December 7th with Walter Huston, Harry Davenport, and Dana Andrews (this one is from 1943)
Reading books and watching movies are great ways to refresh yourself about the events that took place around the Pearl Harbor attack. And you'll have a deeper appreciation as you tour around.
Pearl Harbor FAQs
What island is Pearl Harbor on?
Pearl Harbor is located at the southern end of the island of Oahu, 6 miles west of Honolulu, Hawaii, in the U.S.
What time does Pearl Harbor open?
Pearl Harbor opens at 7 am every day (except when it's closed on Thanksgiving, Christmas, and New Year's Day). It's the perfect activity to do on your first full day in Hawaii because you'll probably already wake up early due to the time change from the Mainland.
How much does Pearl Harbor cost?
Entry to the Pearl Harbor Visitor Center is free, which includes free access to the two museums and exhibits too along the Harbor. Entry to the USS Arizona Memorial is also free, but it follows a regulated ticketed entry that follows a first come, first serve basis. You can also reserve these tickets online for a $1 service charge. The other Pearl Harbor attractions cost between $15-$25.
Is Pearl Harbor kid friendly?
There are some things for kids to enjoy while you visit Pearl Harbor. The Pacific Aviation Museum and the USS Missouri are fun for kids!
Can you bring a stroller to Pearl Harbor?
You can bring a stroller to the Pearl Harbor Visitors Center, but you cannot take it on the shuttles and to the theater.
Are kids free at Pearl Harbor?
Kids are free for some areas of the Pacific National Monument, but other areas require a ticket, just like everyone else.
How much time do you need for Pearl Harbor?
If you want to explore all the Pearl Harbor sites, you can easily spend a day here. But, with kids, it might be a bit long to spend the entire day. Plan for a few hours so you can see all the e Pearl Harbor National Memorial has to offer.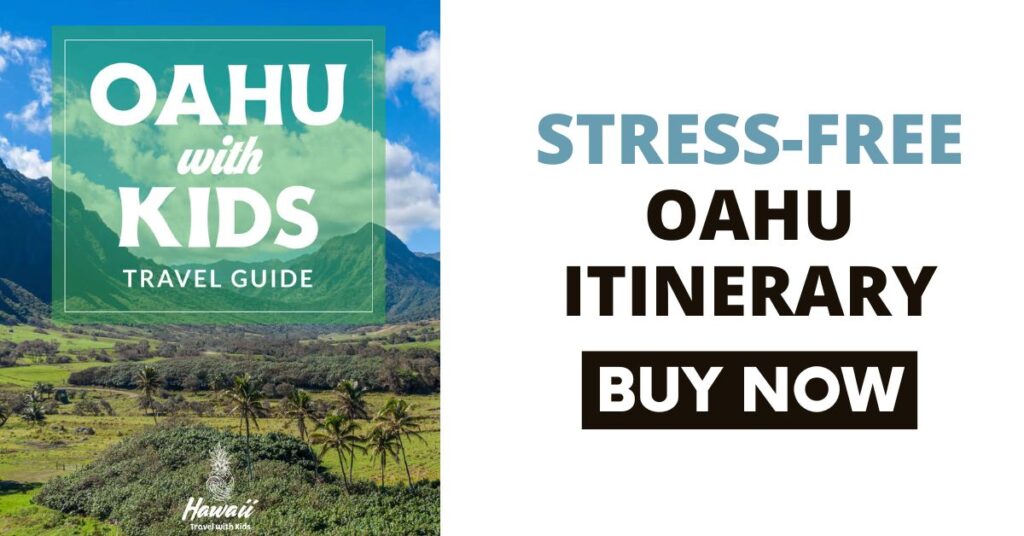 Pearl Harbor With Kids Wrap-Up
From the USS Bowfin Submarine Museum to the Battleship Missouri Memorial, there are plenty of great things to do at this memorial with kids.
Whether you do some Pearl Harbor tours or get your own Pearl Harbor tickets, you will love spending time with your kids here.
Teaching your kids about the Japanese attack and American history during your trip trip to Oahu, Hawaii!
P.S. Join our Hawaii Travel with Kids Facebook group to get connected with other families planning a trip to Hawaii!