Planning a trip to Maui and want to see tropical fish? Find out where to find the best snorkeling in Maui. Scroll for all the spots!
This best snorkeling in Maui post was written by Hawaii travel expert Marcie Cheung and contains affiliate links which means if you purchase something from one of my affiliate links, I may earn a small commission that goes back into maintaining this blog.
Maui is a fun Hawaiian vacation destination because there's really something for everyone. There are fabulous places to eat, incredible beaches, stunning waterfalls, adventurous hikes, awesome luaus, and more!
One of the most popular things to do in Maui is go snorkeling.
Getting started can be overwhelming, so I'm outlining the best snorkeling in Maui destinations, where to get your gear, and Maui snorkeling tours you might want to check out.
Read my 15 genius Hawaii snorkeling tips!
Don't have time to read a bunch of Hawaii blog posts and reviews? Here are some of our top picks for visiting Maui.
Popular Maui Tours/Activities
Favorite Maui Resorts/Hotels
Andaz Maui (this is a luxury resort with the best luau on Maui)
Honua Kai Resort & Spa (this is one of our personal favorites because there are tons of pools and there are condo options)
Want to Rent a Car in Hawaii?
One of the best places to rent a car in Hawaii is Discount Hawaii Car Rental because they get the best rates from top national companies like Alamo, Dollar, Thrifty, Avis, Enterprise, Budget, and Payless.
Want to skip all the planning and just access my detailed Maui Itinerary complete with daily schedules, kid-friendly activities, and travel hacks? Click the button below.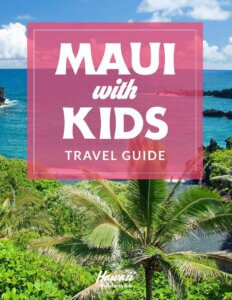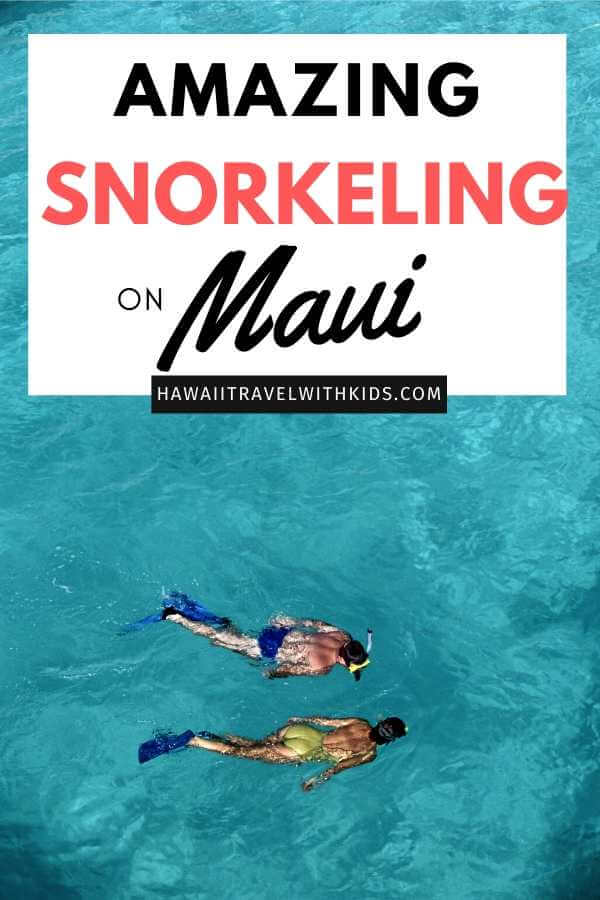 14 of the Best Snorkeling in Maui Spots
Here are some of the best Maui snorkeling spots! If you head to any of these locations, you might have to rent snorkeling gear if you don't have your own. Snorkel Bob's Maui has tons of places to rent snorkeling gear, as does Boss Frog's Kihei.
At the top of this list sits Molokini Crater, an uninhabited islet that is the most visited snorkeling site in all of Maui.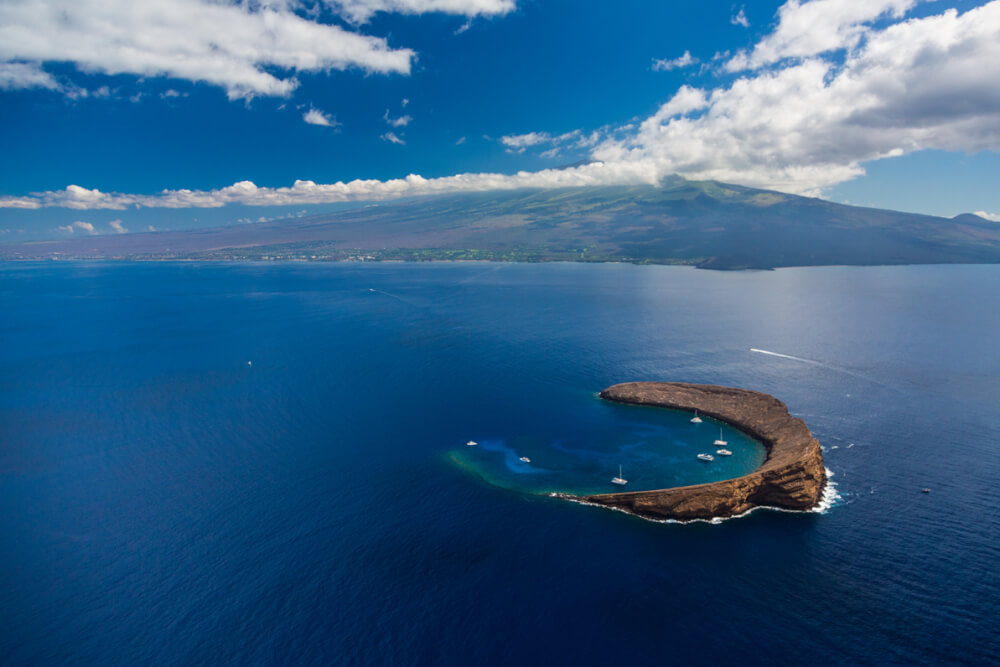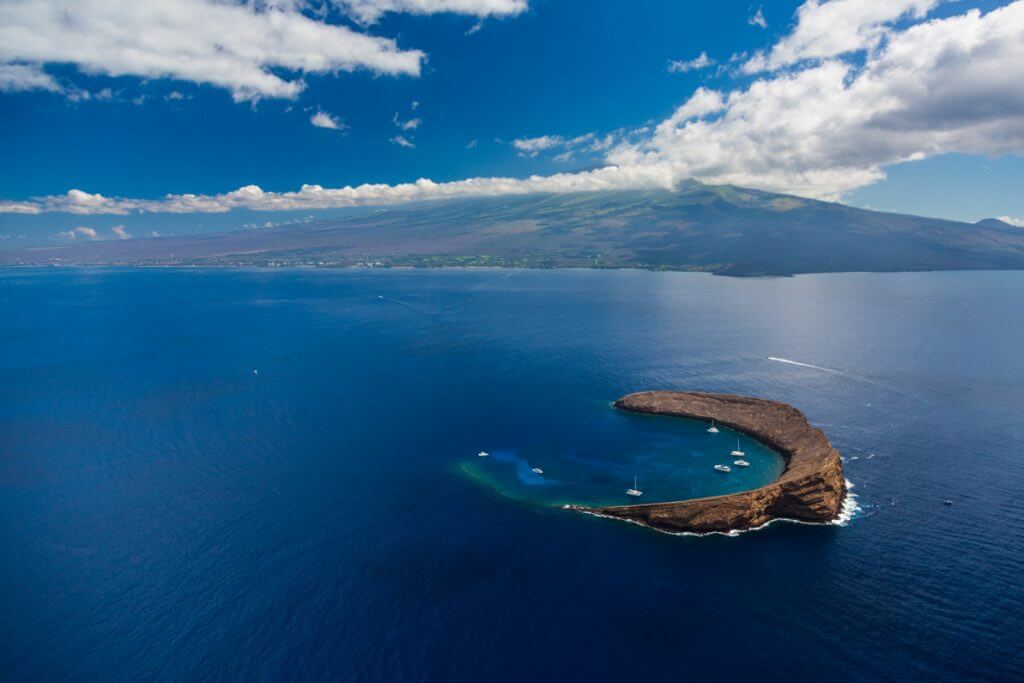 Most people love Molokini because it is located off the shore of Maui, but that is only one of the great things about it. Within its ultra-clear waters swim hundreds of colorful tropical fish and other creatures of the sea.
This crescent-shaped volcanic crater has been inactive for a long time and is now not only a protected Marine Life Conservation District but also a Hawaii State Seabird Sanctuary.
Snorkelers are always ecstatic about going down into the deep by the crater and exploring the underwater life that exists therein.
Molokini snorkeling uncovers the underwater world unlike anything else. You will see coral reefs, green sea turtles, and other awesome tropical fish.
Located on the northern end of Ka'anapali Beach, Black Rock offers fun lovers a diving spot into the ocean and the pleasure of deep swimming with many amazing sea creatures.
The rock itself was formed as a result of lava flows coming down on the side of Maui, and it divides Ka'anapali Beach from the quieter and private Kahekili Beach Park.
Cliff jumping from Black Rock is not a new pastime. Old Hawaiian folktales tell the story of spirits jumping off Black Rock in order to rejoin the spirits of their ancestors.
While you may not be heading to your ancestors, you can definitely enjoy the water and the fish as you dive here at this Kaanapali snorkeling spot.
Kaanapali beach snorkeling is so much fun, but you can also go scuba diving too! Either way, you will be sure to spot a Hawaiian green sea turtle and other marine life here at Black Rock on West Maui.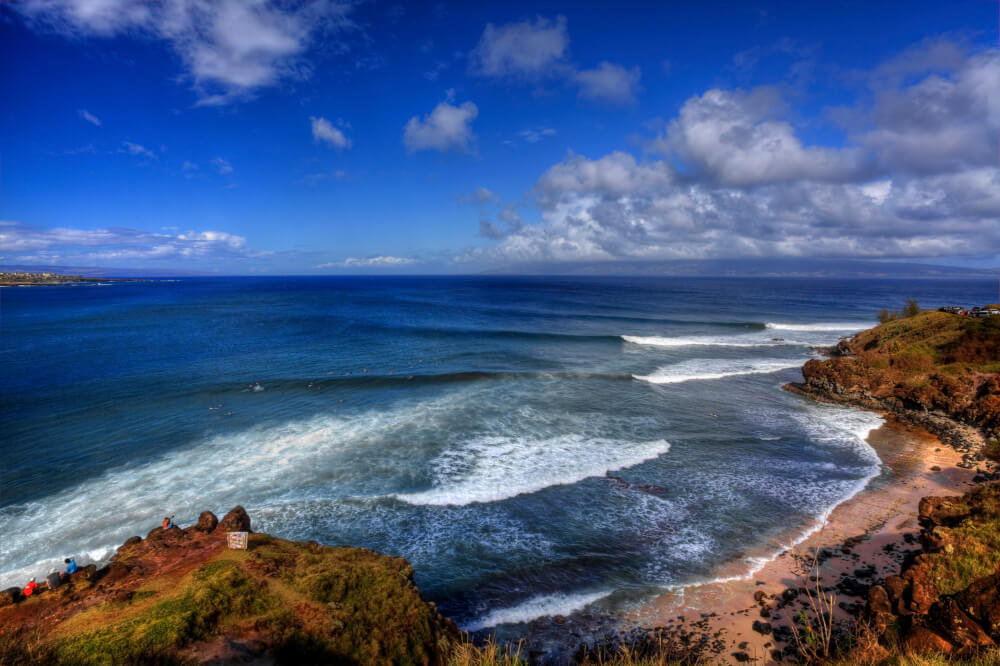 Honolulu Bay is one of the only sheltered bays on Maui that you can snorkel in. It offers beautiful views as you hike through its magnificent forest towards the water and an exotic and diverse set of underwater creatures.
This snorkeling haven is located on the northwestern end of Maui, meaning you'll either have to take a long drive or find your way by boat. It is, however, worth the effort of figuring out transportation.
The bay is pretty calm when the rest of the coastline is inaccessible, and there is a lot to see.
Explorers who want to look at the whole bay will find that it is fairly big and covers about a half-mile while swimming.
Honolua Bay is perfect for a boat trip and another one of the top snorkel locations with plenty of coral reefs, sea urchins, and colorful fish.
Honolua Bay is a part of the Marine Life Conservation District, so be respectful while you are here.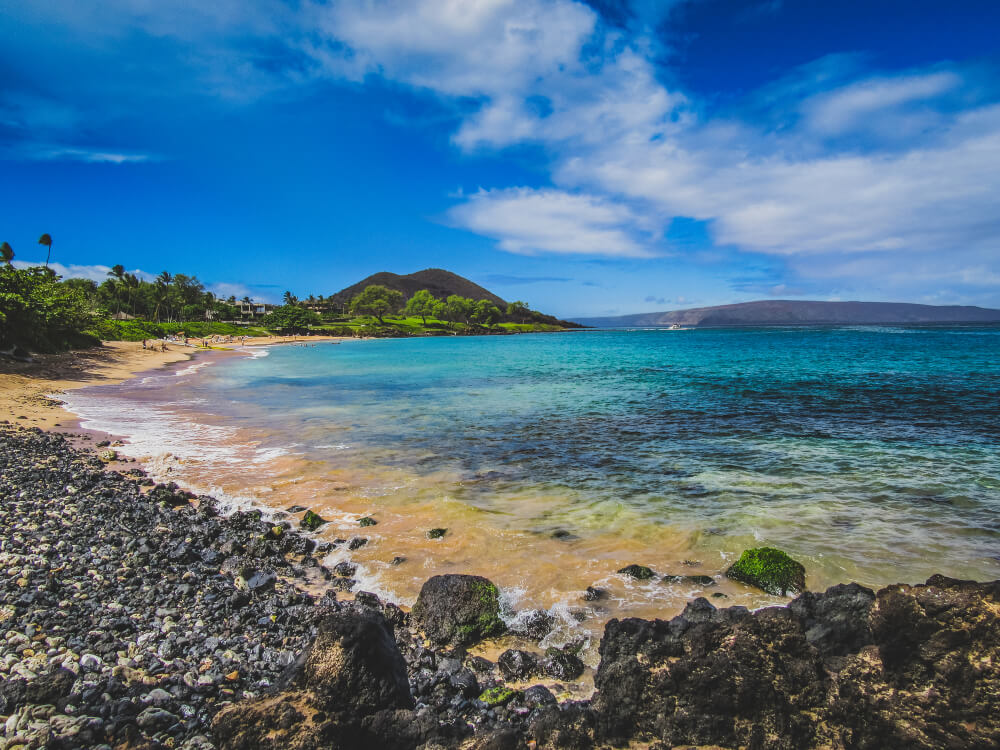 Whether you call it Turtle Town or Maluaka Beach, which is the spot's actual name, the important thing is that this snorkel spot is one of the most popular snorkeling spots that can be accessed from the coast of Maui.
Most people get to visit it when they join a guided snorkeling tour and are usually overwhelmed by the number of green sea turtles that inhabit the beach and its waters.
Although the turtles gave the beach its nickname, it also invites snorkelers with its perfectly preserved coral reef and the schools of tropical fish that live within them.
Turtle Town snorkeling Maui tours are some of the best Maui snorkel tours to enjoy!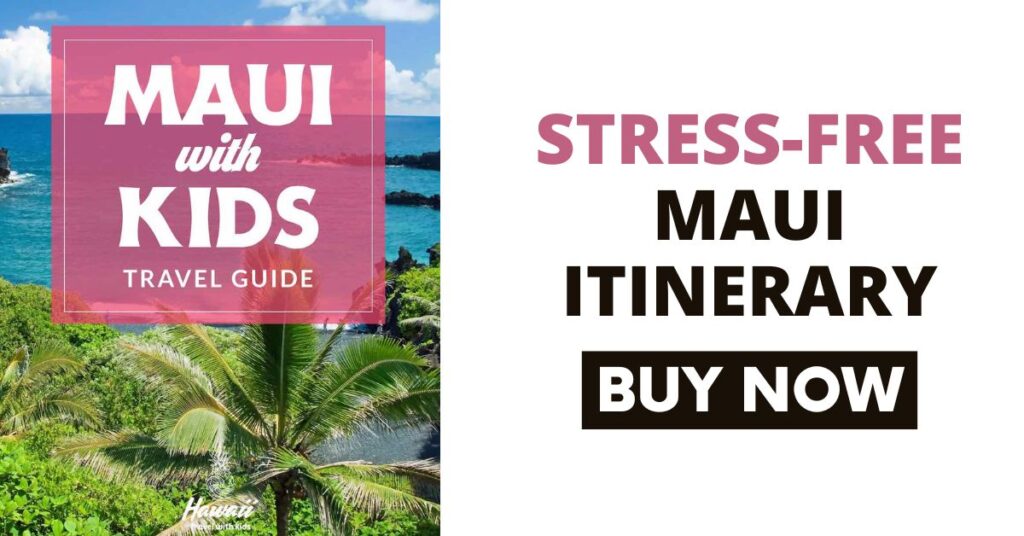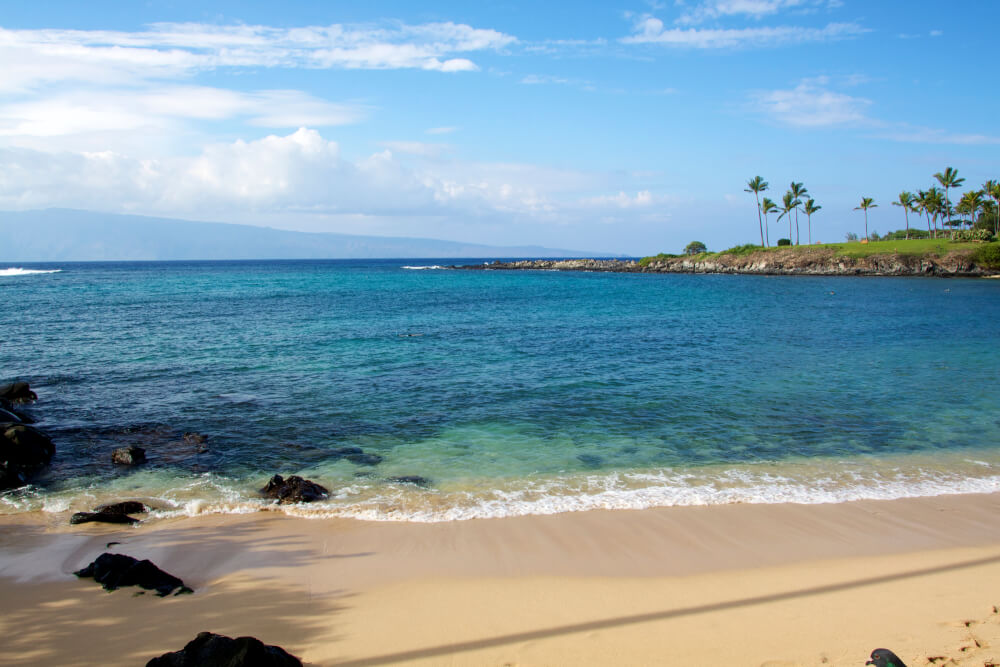 Kapalua Bay sits sheltered and beautiful with its beach of white sand, nestled on the northwestern end of West Maui.
Its sheltering is part of what makes it so perfect for snorkeling, provided by coral reefs that form a horse-shoe cove as they extend from both sides of the bay.
Thanks to these reefs, the water on the bay is amazingly calm and is a favorite among beginner snorkelers. It is also a great spot to take children.
Kapalua Bay snorkeling will show you some Hawaiian green sea turtles, marine life, sea cucumbers, and more. This beautiful sandy beach is so much fun to visit!
Located in the Ahihi Kinau Natural Area Reserve, Ahihi Bay is known to be one of the best snorkel spots in Maui.
It is a great place that anyone can snorkel at, regardless of skill level, and it has a plethora of beautiful fish that snorkelers can observe in awe.
Also known as Waiala Cove, this snorkel spot is best visited in the early hours of the day before the winds pick up and the waves follow suit.
However, the Ahihi Kinau Natural Area Reserve is open between 5:30 a.m. and 7:30 p.m., so you can visit at your convenience.
With the many coral formations here, it is also a fun spot for scuba divers and kayakers too!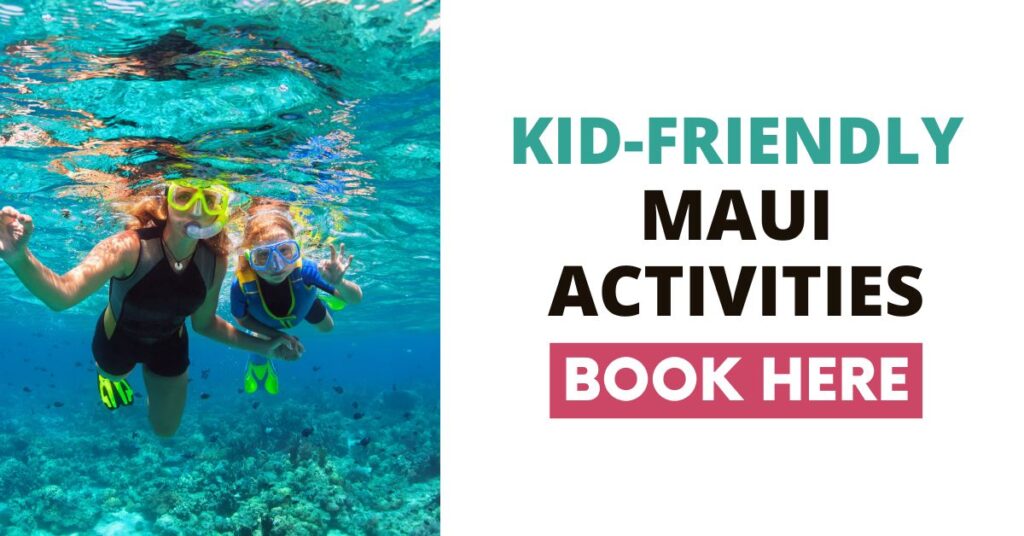 Situated at the Wailea resort complex, Mokapu Beach is soft and sandy, surrounding exposed beach rock that juts from its center.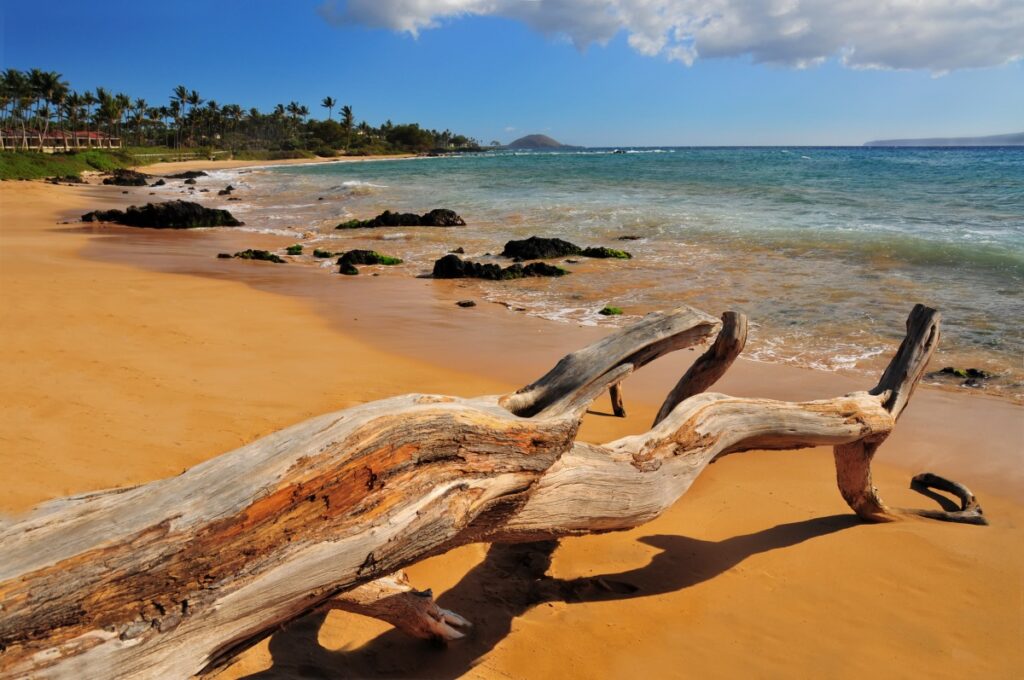 The water lopes gently as it heads towards the ocean, making it great swimming for beginner swimmers on a calm day.
Most snorkeling usually happens earlier in the morning, around the lava rock formation that sits between Ulua and Mokapu Beaches – which is nearby.
You might spot sea turtles at this Wailea snorkeling spot.
8. Ulua Beach Park
Right next to Mokapua Beach, Ulua Beach Park is another great Kihei snorkeling location. The coral reefs between the two beaches are incredible.
Here you can find some bright, colorful marine life, including goatfish, sea urchins, and lava fingers.
The water is very calm here, and it is only about 15 feet deep, so it is another great place to snorkel, Maui has to offer.
9. Polo Beach
On the right side of Polo Beach is where all the snorkeling takes place. While it is a smaller coral reef, you can still spot incredible marine life and a Hawaiian green sea turtle or two every now and then.
This beach has soft white sand, perfect for relaxing and playing in. It is located in Kihei and is very close to the Fairmont Kea Lani Hotel.
If you are in the area, stop by and enjoy this sandy beach while you swim, snorkel, and enjoy your family.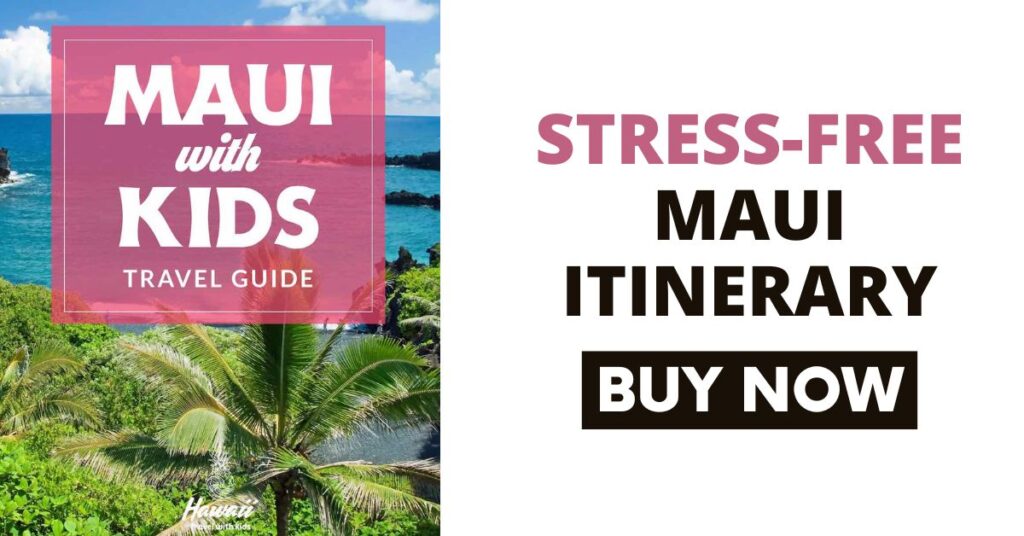 10. Baby Beach
If you want a kid-friendly snorkeling option, Baby Beach is perfect. This sandy beach is great for the entire family to love, with plenty of activities to enjoy. From swimming to snorkeling, relaxing on the beach, and playing in the sand, everyone will love Baby Beach.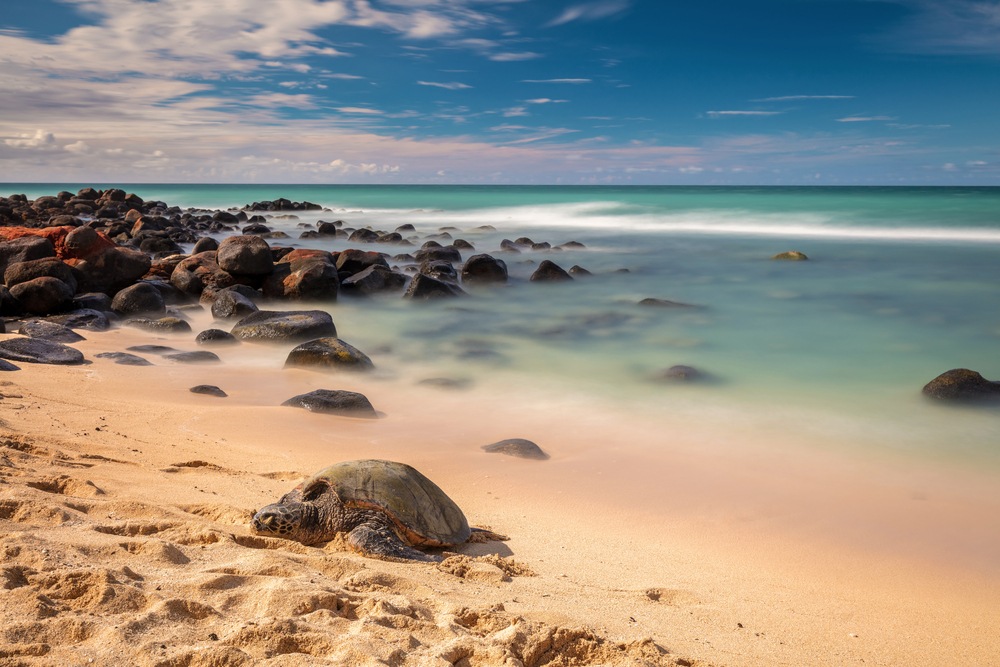 The long coral reef protects the waters from getting waves, so it is gentle and super clear for your kids to see some marine life.
11. Canoe Beach
Although often overlooked, Canoe Beach (Hanakaoo Beach) is another fun snorkeling location for you to enjoy. This snorkeling location is between Lahaina and Kaanapali and is usually not crowded at all.
On one side, you will find large rocks all along the ocean floor, which tons of different fishes call their homes. Sea turtles are also often visiting over here too!
Once you are done snorkeling, enjoy a BBQ at one of the places right on the beach! There is also a lifeguard on this beach, making it a safer option for families.
12. Wailea Beach
Wailea Beach is another one of the top snorkeling spots on Maui. Located by the Grand Wailea Resort, this beach is quite luxurious and relaxing, but it also makes for a great place for snorkeling too!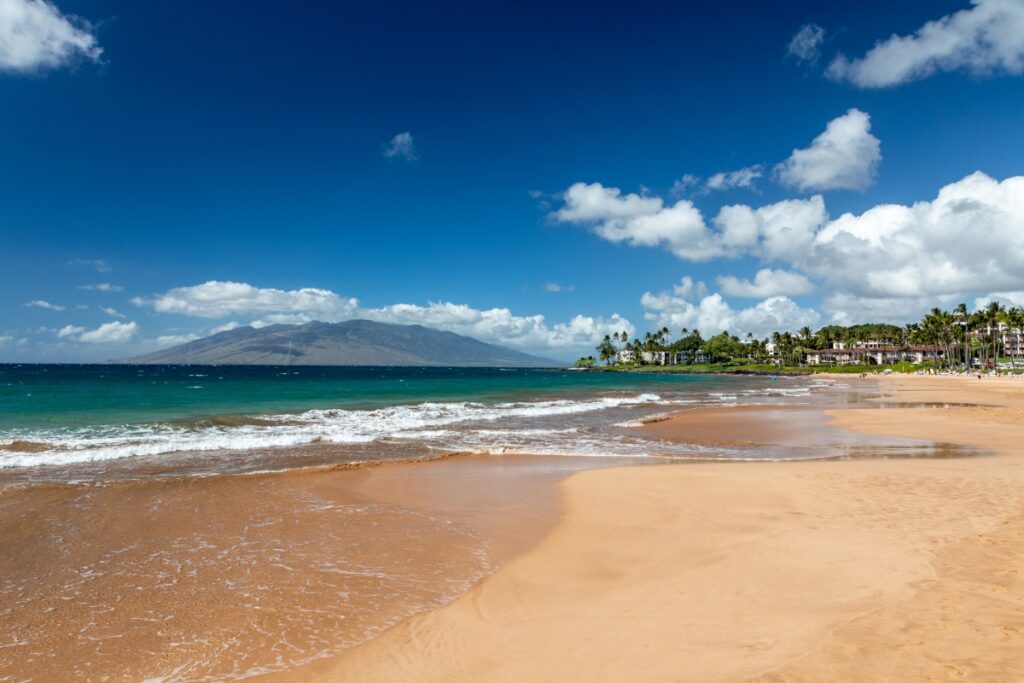 Here you will find a few lava rock formations and reefs, along with some pretty awesome fish to explore. If you are in the area, this is a great beach to grab your snorkeling gear and try it out!
You can even go whale-watching from Wailea Beach here during the winter months!
13. Napili Bay
You will love exploring Napili Bay! From sea turtles to colorful marine life, you will find it all at this Maui snorkeling place.
From whale watching to snorkeling, paddleboarding, boogie boarding and more, this beach park has it all.
The water is super clear, making it perfect for a morning snorkel session with your family. If you are staying in West Maui, this is a great place to try out snorkeling!
The Sea House Restaurant in Maui is also located super close and is absolutely delicious!
14. Charley Young Beach
Also located in Kihei, the Charley Young Beach is less frequented and great for snorkelers.
Here you will find Hawaiian green sea turtles floating around from time to time. Marine life are also present with the coral reef on the north end of the beach.
It is a great beach for swimming and snorkeling to enjoy with the entire family, so make sure to bring along some snorkel gear when you are in the area.
The Best Maui Snorkeling Tours for Families
Sometimes it's more fun to join a snorkeling tour and learn from locals than go snorkeling on your own. When you go on a snorkeling adventure with a tour, the snorkeling gear is all provided for you, which makes it easier on you.
Maui has some incredible boat tours for snorkeling:
Join the Pacific Whale Foundation for one of the most family-friendly snorkeling tours on Maui. Check out the latest prices and more details.
This catamaran leaves from Ma'alaea Harbor and goes to Molokini Crater and Turtle Arches. You'll get food, drinks, and a lot of great snorkeling. And if you go during the winter, it's great for Maui whale watching.
It is the best Molokini snorkel tour for beginner snorkelers and families.
Book your Family Friendly Molokini Crater Snorkel Tour
If you are up for a little adventure, this Redline Rafting Maui snorkeling trip is a total blast. They limit it to 24 guests, and you'll head to 3 or 4 of South Maui's best snorkeling spots, including La Perouse Bay, Turtle Town, and Molokini Crater. Check out the latest prices and more details.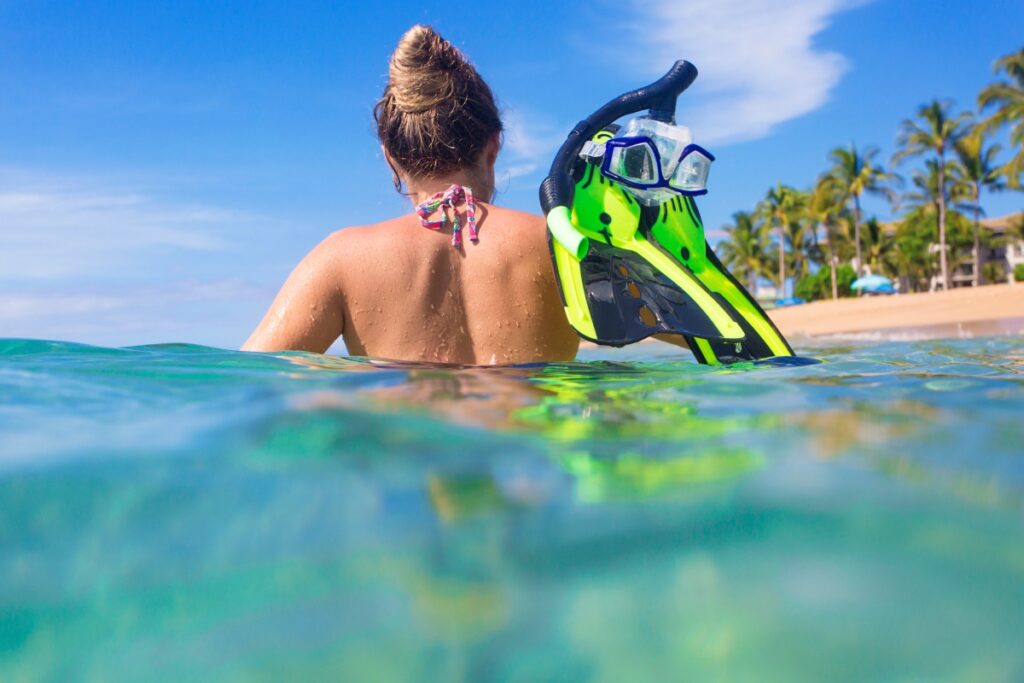 You'll also hear about Hawaii's history, geology, and marine life while you enjoy breakfast and lunch on board this customized raft on your Maui Crater Snorkel Tour.
Book your Small Group Molokini & Turtle Snorkel Tour
Another great small group snorkeling excursion is this Molokini Wild Side tour put on by the Pacific Whale Foundation. Check out the latest prices and more details.
You'll enjoy a continental breakfast as well as a fresh lunch grilled on the boat. See unparalleled views of Maui's coast from this single-deck catamaran.
This tour is perfect for advanced snorkelers as you head to the back wall of Molokini to see the thriving coral reef and Hawaii state fish on the back side.
Book your Advanced Molokini Snorkel Tour
If you want to explore Honolua Bay, this snorkeling trip from Ocean Spirit is the one for you. Check out the latest prices and more details.
This excursion includes a unique guided snorkel tour of Honolua Bay, lots of onboard amenities, and plenty of food and drink options, including a breakfast and BBQ lunch!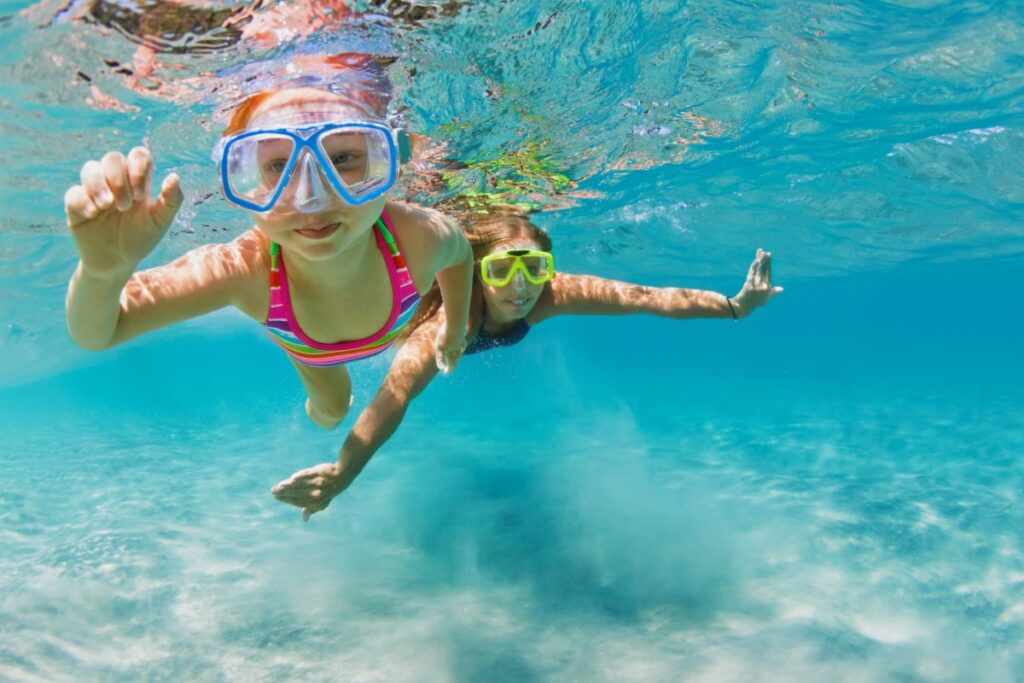 They even have a Junior Naturalist Program for kids onboard as well, making it the perfect family activity.
All snorkeling equipment is provided and there are some Certified Marine Naturalists with you the entire time to provide you with plenty of snorkeling tips.
It is one of the top Lahaina snorkeling tours!
Book your Honolua Bay Snorkel Tour
If you are staying in Wailea, this kayak and snorkel tour is just minutes away. Hop in a kayak for a 3-hour experience for all ages and fitness levels. Check out the latest prices and more details.
Makena Beach is another one of the top snorkeling spots, so you will love exploring the marine life and coral gardens located here.
You'll even see local Hawaiian Green Sea Turtles!
Snorkeling equipment and kayaks are provided. This is a great one for advanced snorkelers to enjoy too!
Book your Makena Kayak & Snorkel tour
If you want to snorkel and go snuba diving, check out this Coral Gardens Maui Afternoon Snorkel Tour in West Maui. Check out the latest prices and more details.
With this Maui snuba tour, you get all the water toys and equipment you need. BBQ lunch is also included.
You will see tons of marine life at the Coral Gardens as well as sea turtles.
Book your Coral Gardens Snorkel Tour
This Calypso Snorkeling Maui Tour leaves from Ma'alaea Harbor and is a super fun Molokini snorkeling tour to go on. Check out the latest prices and more details.
You can see sea urchins, manta rays, eels, and even some whitetip reef sharks at Molokini Crater! Breakfast, lunch, and all snorkeling gear are included. You can also snorkel at Turtle Town along this tour.
There are tons of onboard activities on this Molokini snorkel cruise (like a water slide and glass-bottom viewing windows) and entertainment.
Book your Molokini Snorkeling Tour
For another Molokini Snorkeling Tour, the Four Winds Snorkeling Maui Tour is absolutely incredible. Hop aboard a 55-foot glass-bottom catamaran and set sail for Molokini Crater to explore the 200+ fishes and marine life available. Check out the latest prices and more details.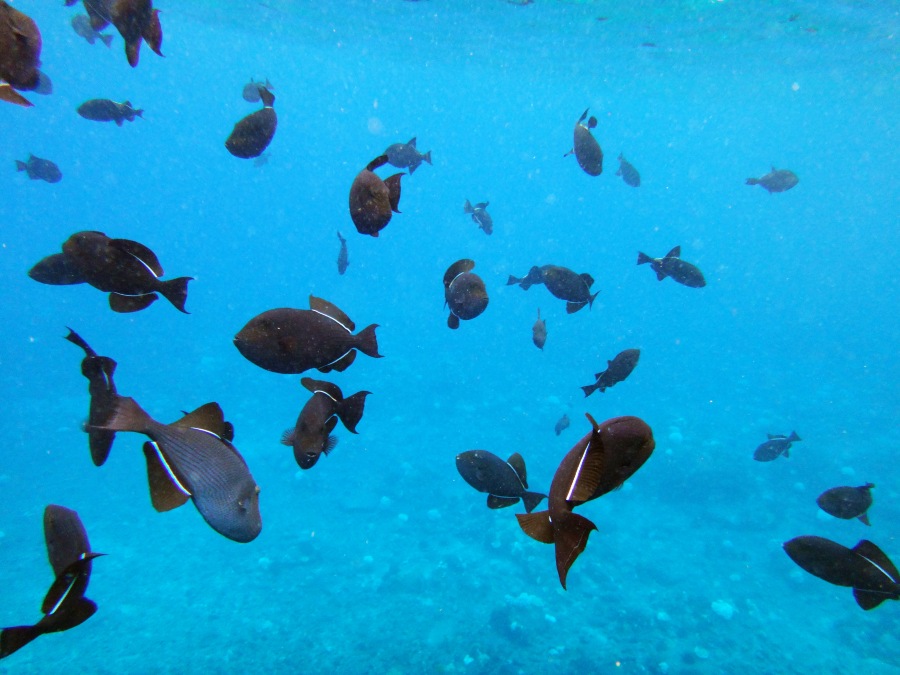 The onboard naturalist will provide you with plenty of information along with snorkeling tips so you can have the best time of your life. This extinct volcanic crater is one of the best places to snorkel, and the Four Winds boat is perfect.
You will also get lunch, drinks, and dessert!
Book your Four Winds Molokini Snorkeling Tour
This is one of the Maui scuba diving tours that also includes snorkeling. With this tour, you can go scuba diving to see manta rays and sharks, fish, and so much more. Check out the latest prices and more details.
Seeing these magnificent creatures up close is a once-in-a-lifetime opportunity. It departs from Lahaina and begins at 11:30 AM.
Book your Maui Manta Ray Snorkel Tour
Head to Lanai from Lahaina and discover this island that is full of snorkeling adventures to enjoy with the entire family. Check out the latest prices and more details.
During the sail over, you will have the opportunity to see some bottlenose dolphins while you eat a delicious breakfast.
Enjoy your snorkel at Lanai and see tons of marine life living among the coral reefs present on Lanai. After you finish snorkeling, you get a BBQ lunch before heading back to Maui.
This tour would be perfect for a a day trip from Maui to Lanai.
Book your Lanai Snorkel Adventure
What to Bring to Go Snorkeling on Maui
If you aren't doing a tour that provides all your snorkeling gear, you'll want to bring your own snorkel gear, including a set and fins.
This is one of the most traditional snorkel sets and works really well. There's also a kid-size snorkel set if you are going as a family.
For kids, I also recommend a life jacket or puddle jumper, just to be safe.
There has been a bit of a debate about the safety of these full-face snorkel masks. It sounds like most people don't have any issues, but there have been a few news articles about people having accidents while using them.
Also, when the weather is colder (especially if you are going to Maui in the winter), I recommend wearing a wet suit top over your swimsuit for an extra layer.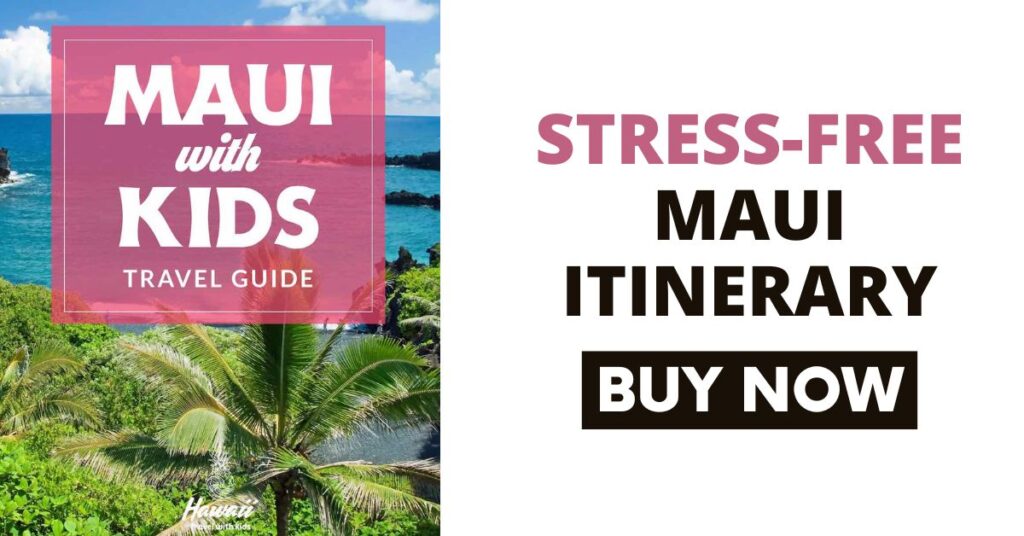 Maui Snorkeling FAQs
Is Maui good for snorkeling?
Absolutely! There are tons of great snorkeling beaches and tours to book. One of the best places to snorkel on Maui is Molokini Crater, which is only accessible by taking a boat tour.
Is it dangerous to snorkel in Maui?
It's not more dangerous than snorkeling anywhere else in Hawaii. Just be sure to follow basic safety measures and check the ocean conditions before getting in the water.
Are there sharks in Maui?
Yes, there are several types of sharks near Maui. But shark sightings close to the beach are pretty rare, and you shouldn't worry about shark attacks while snorkeling on your Maui vacation.
Which part of Maui has the best snorkeling?
Some of the best places to snorkel in Maui are on the South Side of the island. However, there are so many great Maui snorkeling spots; you can find places all over the island!
Is Molokini worth it?
Molokini tours are so much fun and definitely worth it to me. Molokini Crater Maui has Hawaiian green sea turtles, marine life, and colorful fish, and it has the best snorkeling sites on Maui! Be sure to go on a Molokini Crater snorkeling tour if you can.
What beach has the calmest snorkeling in Maui?
Makena Beach, Kapalua Bay, Napili Bay, Polo Beach, and Turtle Town all offer calm waters to enjoy a snorkeling adventure. If you book a Maui snorkeling tour, you will go to beaches with calm water too!
Top Maui Snorkeling Spots Wrap-Up
These are some of the best snorkeling spots in Maui that I've found. From Turtle Town to Honolua Bay, Molokini Crater, and Napili Bay, you will love all of these Maui snorkeling spots.
You can discover the underwater world and see tons of coral gardens, sea turtles, marine life, and so much more.
Go on a Maui snorkel tour at any of these locations and enjoy seeing all the Maui beauty around you!