Are you planning a trip to Oahu and want to know which Honolulu activities are worth checking out? Keep scrolling to find out the best tours in Honolulu, Hawaii!
This list of the best tours in Honolulu Hawaii contains affiliate links which means if you purchase something from one of my affiliate links, I may earn a small commission that goes back into maintaining this blog.
Traveling to Honolulu, Oahu soon? You're in luck because this city offers some of the best tours and activities! If you have a family, we've even included some things that are perfect for kids. 
Let's get started on your trip planning with all the fun facts about our top picks.  These include surfing lessons, snorkeling excursions, and more!
Just make sure to book early because many of these popular attractions book up quickly.
So what are you waiting for? Book your tickets now for these Oahu tours so you don't miss out on anything amazing while visiting Hawaii's capital city.
Want to skip all the planning and just access my detailed Oahu Itinerary complete with daily schedules, kid-friendly activities, and travel hacks? Click the button below.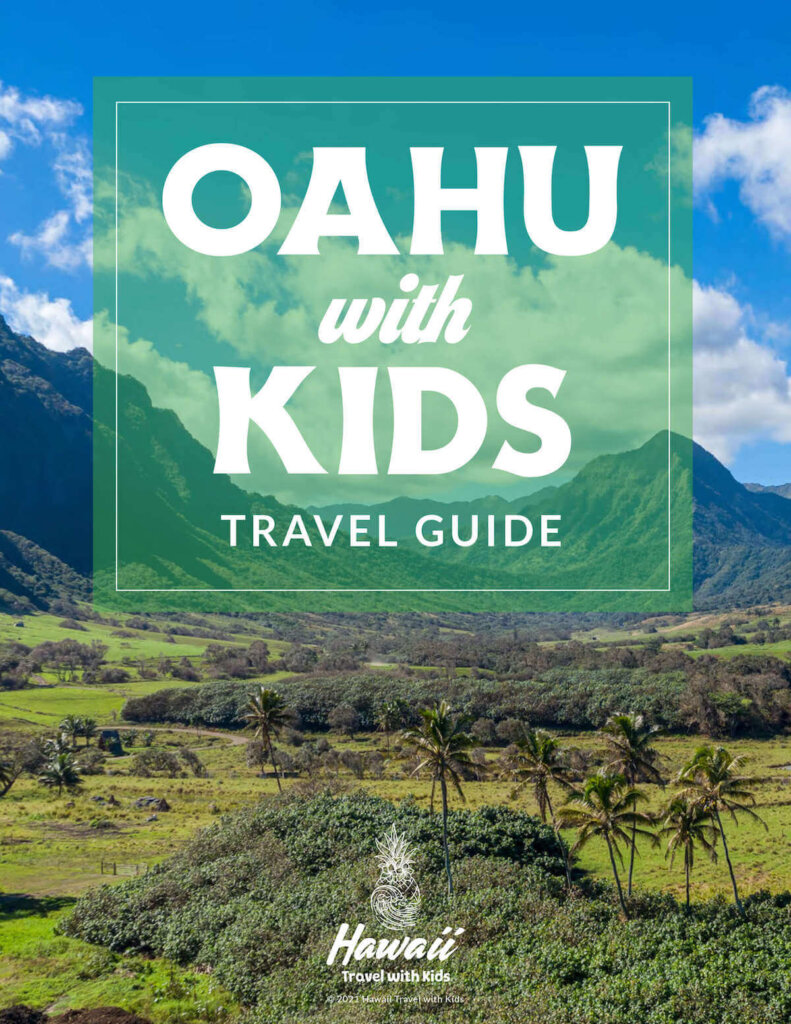 Visiting Honolulu Oahu FAQs
What's the difference between Honolulu and Oahu?
Honolulu is the name of a city and Oahu is the name of the island on which Honolulu is located. The airport is located in Honolulu, so all flights to Oahu land in Honolulu. You'll find most Oahu excursions in Honolulu Hawaii.
When should I book Honolulu whale watching tours?
The best time to see whales in Hawaii is from December to May. That's when the whale migration passes through the islands. You'll definitely want to book your Oahu whale watching tour ahead of time, as they tend to sell out quickly.
What's the best month to visit Honolulu Hawaii?
Honolulu is pretty fun year-round, however there are usually less crowds (and better travel deals) if you go mid-April to June or September to mid-December. Even though this is the shoulder season, there are still tons of things to do in Honolulu for all types of travelers. That's why I think it's the best time to go to Honolulu.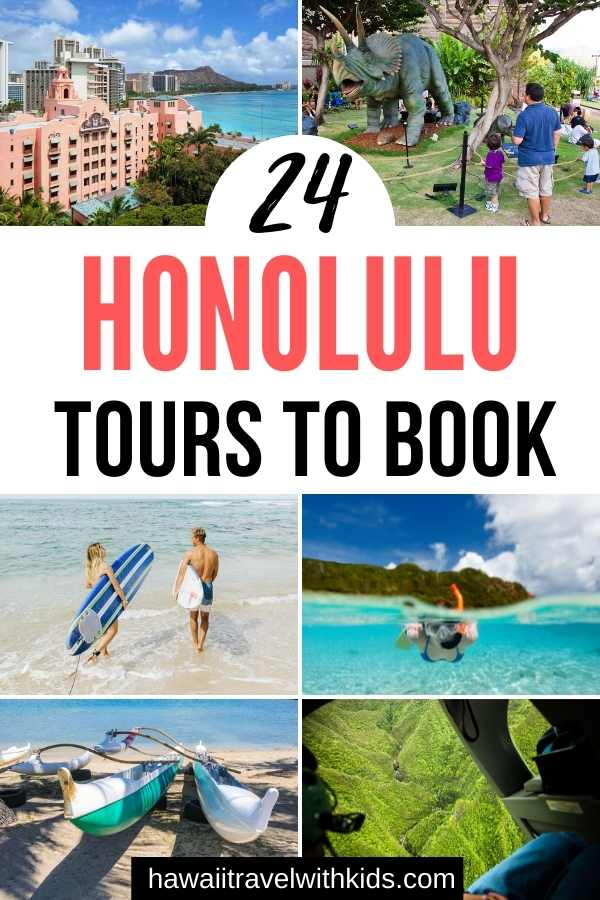 24 Best Honolulu Tours to Book
Honolulu Helicopter Tours
Get a bird's eye view of Oahu with this 45-minute scenic helicopter ride! Experience beautiful landmarks like Sacred Falls, Diamond Head, Maunalua Bay and more from above.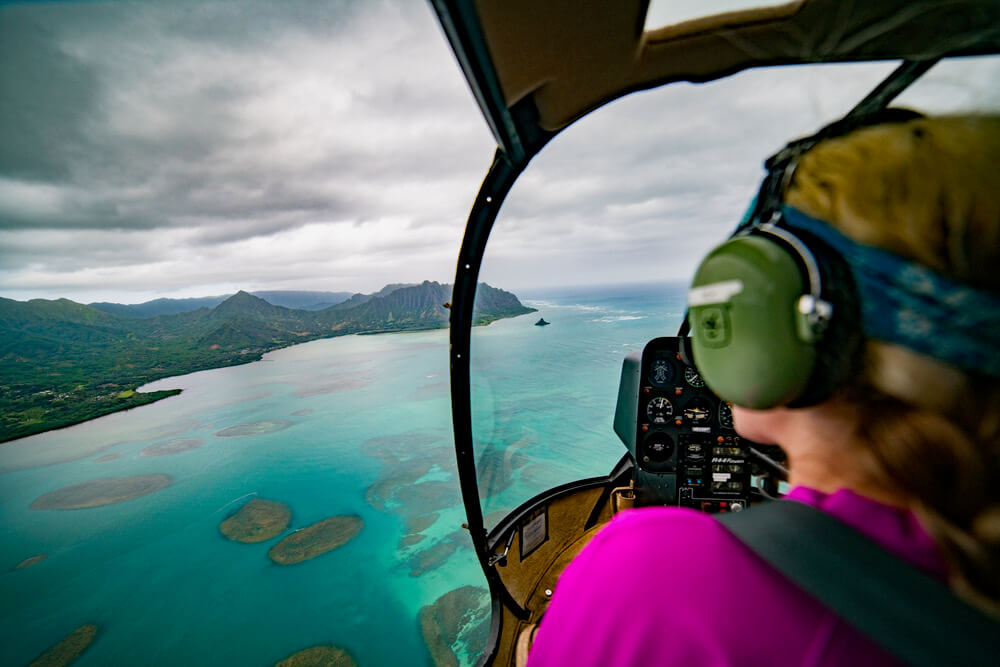 Choose between 'doors on' or 'doors off,' and choose whether to get an up close look at Pearl Harbor too. This Honolulu helicopter tour is available for kids of all ages. Check latest rates and more information.
Experience Oahu like you've never seen it before on this helicopter tour of the island. See all that is beautiful about Hawaii from a bird's eye view and experience unparalleled views of lush greenery, cascading falls, azure waters, and much more!
This small-group tour includes a complete circle to see every landmark in between Waikiki and Pearl Harbor. This Honolulu helicopter tour is open to kids ages 7 years old and up. Check latest rates and more information.
Take flight and discover Oahu while soaring over the beautiful landscape. See Pearl Harbor, Diamond Head, Honolulu, Waikiki Beach and more!
Buckle up as you're whisked away in a state-of-the art Eco Star helicopter for an aerial tour of sights that many visitors never see. Fly by hidden rain forests with their waterfalls or valleys to experience all there is about this historical island paradise from above on your very own breathtaking adventure through EcoStar's first class seats complete with viewing windows (and recorded commentary)!
This Oahu helicopter tour is open to kids of all ages. Check latest rates and more information.
Waikiki Tours
For an unforgettable aquatic experience, jump aboard the Atlantis Submarine. This submarine-style glass-bottom boat ride takes you on a journey through Oahu's waters with your guide providing informative commentary about what lies beneath the surface 100 feet (30 meters) below sea level.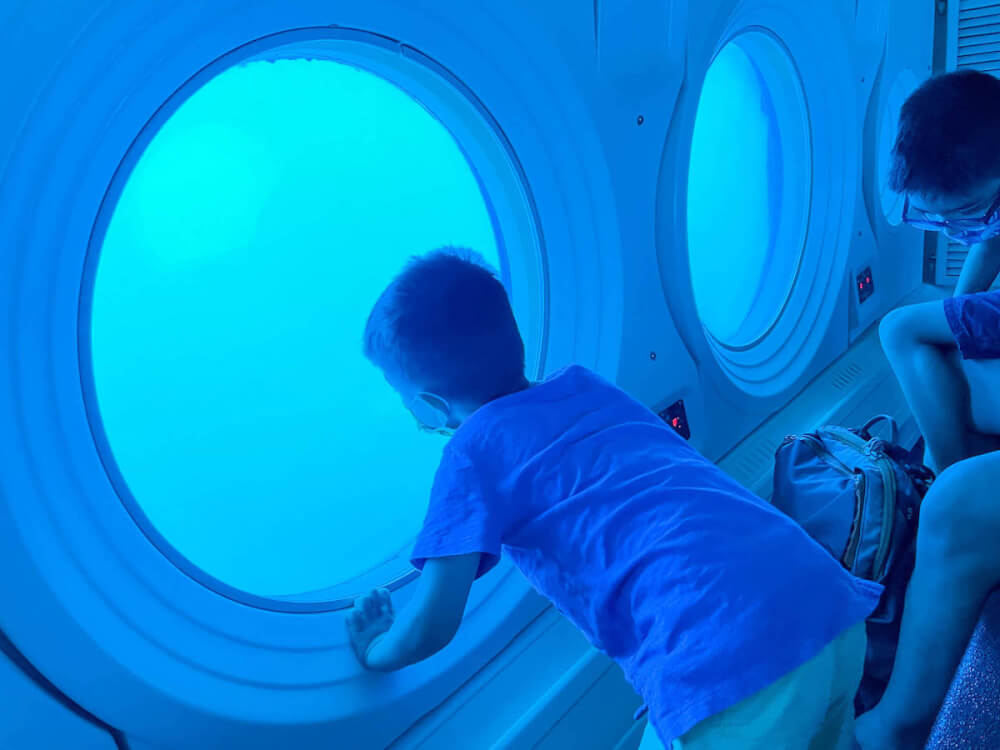 You'll get to see a sunken airplane, a shipwreck, and even an underwater Japanese seaweed farm. This tour is open to kids who are at least 35 inches tall. Check latest rates and more information.
Board the Haleiwa Queen, a 50-foot power catamaran that departs conveniently from Honolulu's harbor. This boat takes you on an afternoon cruise into open Pacific Ocean to look for dolphins, sea turtles and migrating whales among other things!
You'll also be able to take in views of fish or coral reefs through unique magnifying view portals while staying comfortable beneath shaded canopies if you choose. This Waikiki boat tour is open to kids of all ages.Check latest rates and more information.
Get up close and personal with the beautiful coastline of Oahu from 500 feet (152 meters) high on this one-hour parasailing adventure in Waikiki. This activity is suitable for all experience levels, so it's perfect whether you're a first timer or an old pro!
Photos and GoPro footage are available for purchase to make your memories last forever. This tour is open to kids of all ages. Check latest rates and more information.
Discover Honolulu, Pearl Harbor, and Waikiki on a 1-, 4- or 7-day hop off hop on bus tour. You'll have the opportunity to see all of your favorite top attractions at your own pace.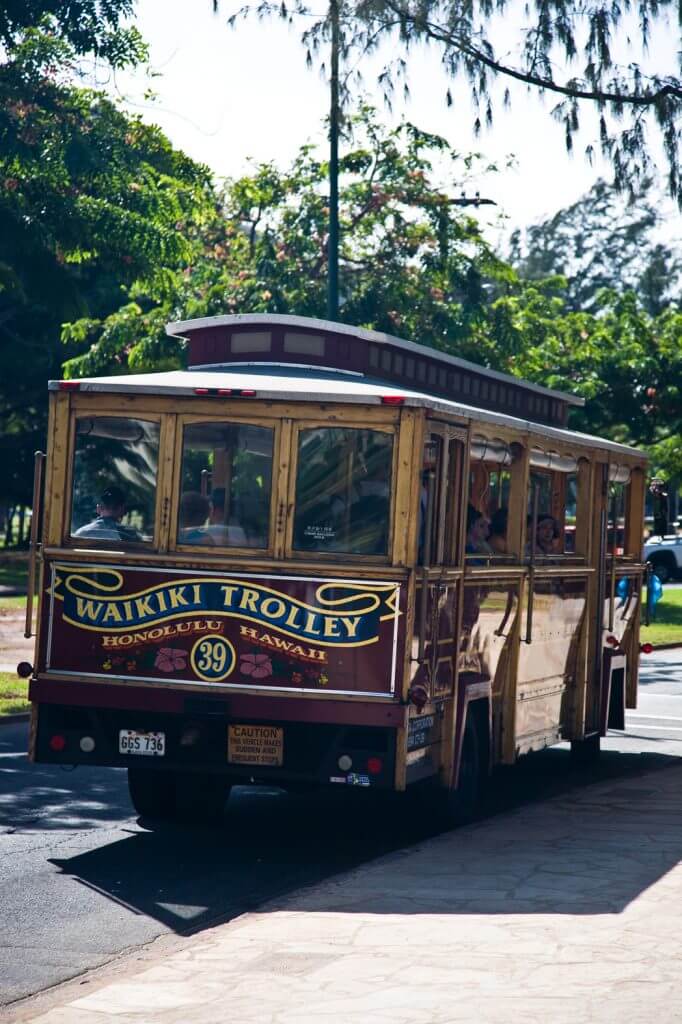 Choose from multiple routes that pass by Diamond Head as well as Hanauma Bay! Upgrade with this flexible ticket for an even better trip experience where you can create your own itinerary easily. That's why these are our favorite Honolulu city tours for families.
This Waikiki tour is open to kids of all ages. Check latest rates and more information.
Honolulu Boat Tours
Sunsets are always a beautiful sight to see. Take this 1.5-hour cruise with appetizers, two complimentary alcoholic drinks and unlimited nonalcoholic beverages.
You'll sail the waves of Waikiki while you get lost in the colors that engulf your surroundings as the sun sets over Oahu's coast line on one side and Diamond Head takes its final bow before disappearing for another night.
This is guaranteed to be an experience like no other! This tour is open to kids of all ages. Check latest rates and more information.
Experience the Hawaiian sunset with an evening cruise off the coast of Oahu. Watch its vibrant colors reflected on Diamond Head and enjoy a welcome "champagne" toast plus two additional premium beverages of choice, all while dining on seafood and steak followed by live entertainment including jazz music.
Dine in style with our 5-course romantic dinner show during this unforgettable experience – you'll never want to leave! This Honolulu boat tour is open to kids of all ages. Check latest rates and more information.
From Kewalo Harbor in Honolulu, head down to Ala Moana Beach Park and Waikiki. Along the way you will see Hawaii's famous green sea turtles as you travel through a marine wildlife sanctuary on this 90-minute guided tour of Oahu's south shore!
Get two drinks for free with snacks provided during your sail that takes you up close to Diamond Head from the water.  This Oahu boat tour is open to kids of all ages. Check latest rates and more information.
Pearl Harbor Tours
Visit Pearl Harbor where you can take a half-day tour of the history and exhibits that are located there. You will be able to learn about how World War II impacted Hawaii, including looking at some of the sites like USS Arizona Memorial which is out in water offshore from Honolulu.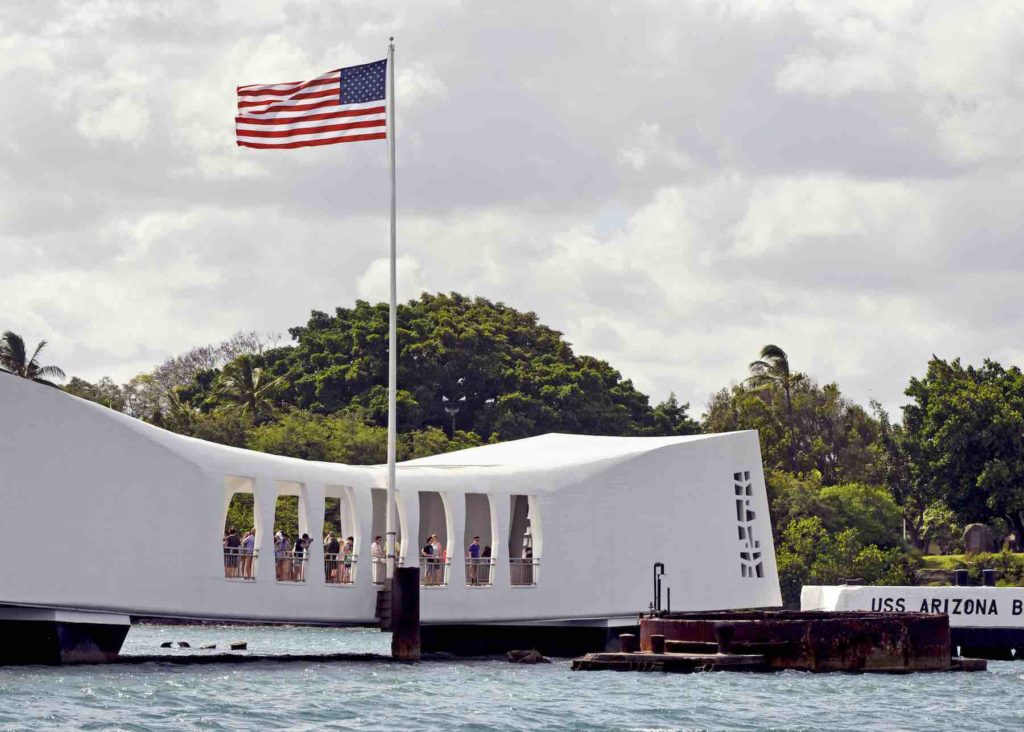 This half day Pearl Harbor tour is open to kids of all ages.  Check latest rates and more information.
Spend a day on Oahu learning all about Pearl Harbor! This round-trip tour from Waikiki includes visits to both the USS Arizona Memorial and the USS Missouri battleship before heading back to Waikiki.
Along your way you'll have opportunities for Q&As with guides, explore a powerful documentary of what happened at Pearl Harbor, and learn more from historical photos in the museum. This Pearl Harbor tour is open to kids of all ages. Check latest rates and more information.
Explore the history of Pearl Harbor and World War II in Oahu with a full-day tour that features a comprehensive overview.
See highlights including USS Arizona Memorial, USS Battleship Missouri, and WWII Valor in Pacific National Monument while your guide shares informative commentary about Hawaii's role during this time period.
Plus, you'll get to learn about the Hawaiian monarchy with a tour through historic downtown Honolulu. This Pearl Harbor tour is open to kids of all ages. Check latest rates and more information.
Want a VIP experience? Find out the best Pearl Harbor private tours worth booking.
Oahu Circle Island Tours
Tourists will enjoy exploring the beautiful landscapes of Diamond Head Crater, Halona Blowhole, and "From Here to Eternity" beach.
Along your journey stop at Makapu'u Point for an amazing view overlooking Chinaman's Hat and Malaekahana Bay before taking a scenic drive along North Shore with delicious lunch by Fumi's Shrimp Stand where you'll be served nine different sautéed shrimp plates from which to choose.
This tour is open to kids ages 3 years old and up. Check latest rates and more information.
Take a full-day minibus tour of Oahu's highlights with this small group and local guide. See the Dole Plantation, Halona Blowhole, Diamond Head, Makapu'u Beach during your daylong outing to make plenty of stops at island's highlights while on board!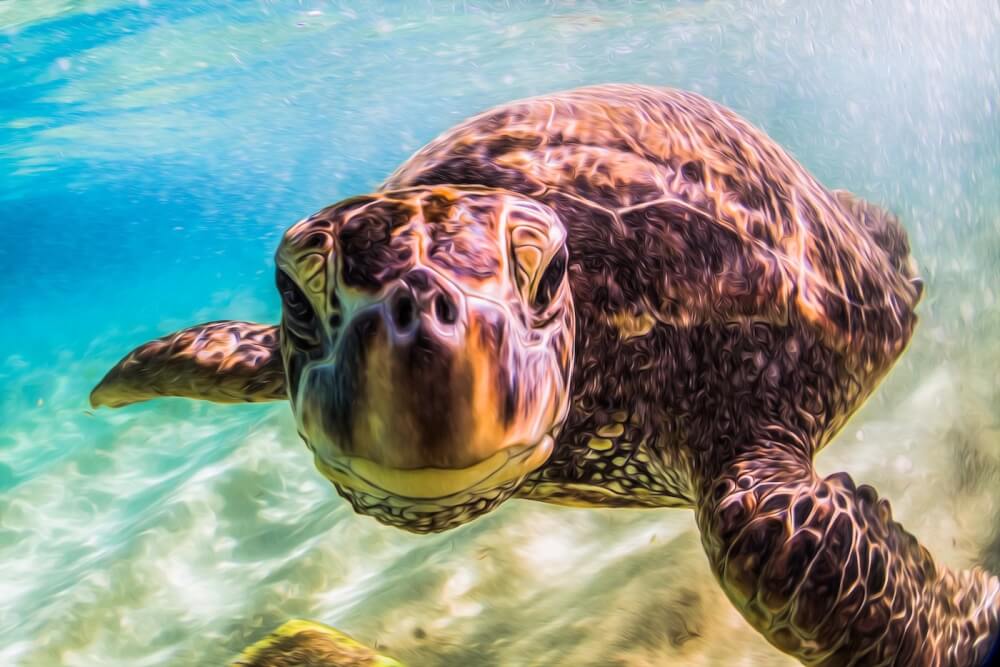 Roundtrip transportation from Waikiki hotels is included for 20 people or less in each small bus. Visit Kualoa Point where you can see Mokoliʻi Island up close before visiting the Macadamia Nut Farm and pineapple plantation too!
Snorkel amongst Hawaiian green sea turtles as they swim beneath tropical waters off North Shore beaches. This tour is open to kids of all ages. Check latest rates and more information.
Honolulu Bike Tours
Lose yourself in the beauty of Hawaii's history and experience it first hand on a half-day bike tour from Waikiki. Ride to Diamond Head Crater, hike up its dormant volcano for amazing views at the top. You'll also see Doris Duke's mansion and hidden beaches you'll pass along your way.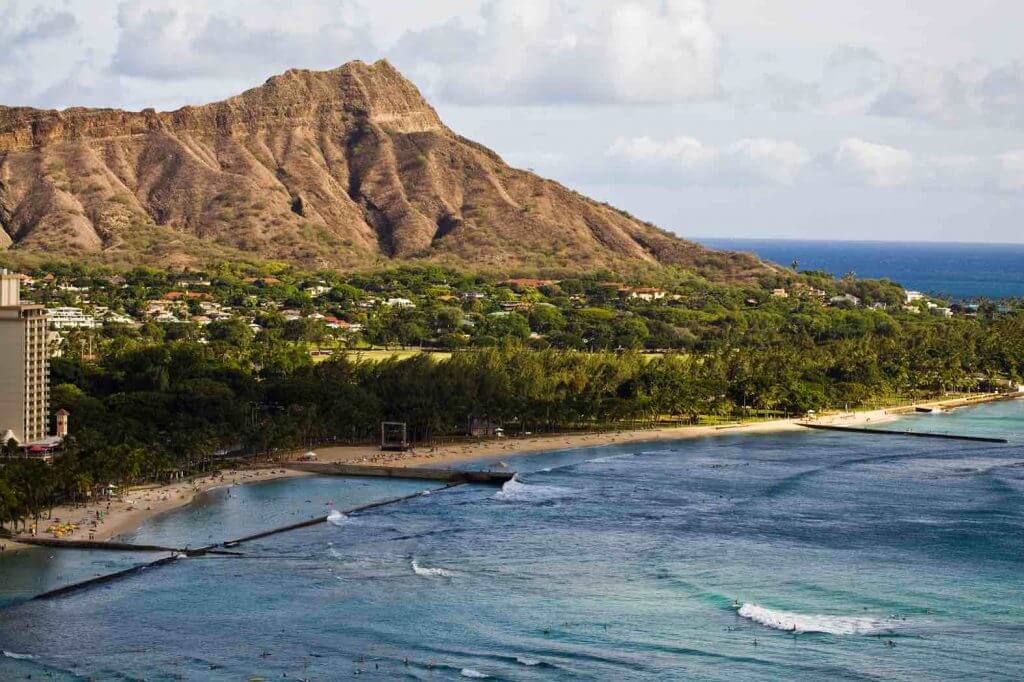 Not only will you get lunch, but you'll also get Hawaiian snacks and drinks along the way. This Honolulu bike tour is open to kids ages 12 and up. Check latest rates and more information.
With this biking adventure, you'll get the chance to experience all of Oahu's natural beauty and rich history.
On your journey through Puu Ohia rainforest, a professional nature guide will tell you about Hawaii life and its surroundings as well as what plants or animals might be seen along the way. Once at Tantalus by car, you'll hop on your bike for an exhilarating downhill ride back into Honolulu with panoramic views over Manoa Valley, Diamond Head, and more!
This Oahu biking tour is open to kids at least 5 years old. Check latest rates and more information.
With three different eco-adventure combinations to choose from, there's something for everyone!
For a full day tour, you can go on a guided 1.5 mile hike through tropical rainforest with breathtaking views of Diamond Head and Waikiki.
Then, you'll take in an unforgettable snorkeling experience off the picturesque shoreline near Waikiki Beach where schools of colorful fish roam alongside turtles and dolphins as they swim among coral reefs teeming with marine life.
This Honolulu tour is open to kids at least 5 years old. Check latest rates and more information.
Honolulu Snorkeling Tours
Snorkel with green sea turtles in Oahu's Turtle Canyon and enjoy lunch on this 2- to 3-hour tour departing from Waikiki.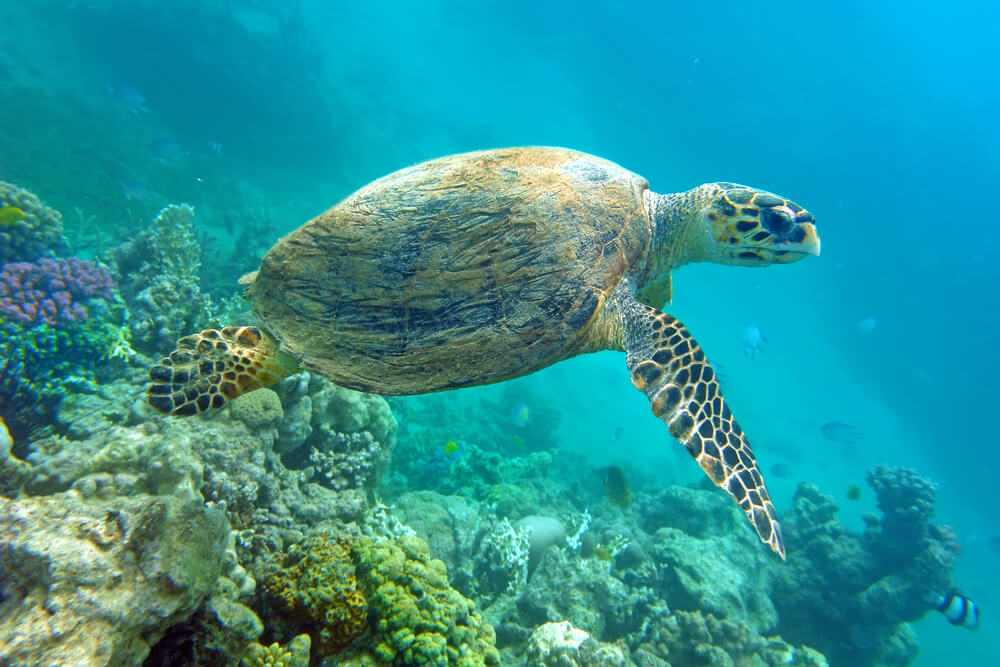 Board a power catamaran and sail along the shore of Oahu towards the island's best place to spot resident turtles, which will be guaranteed (or you'll get a free second cruise).
After exploring by water, relax for an extended time enjoying two drinks provided while keeping eyes peeled for dolphins or migrating whales passing through. This Honolulu snorkel tour is open to kids of all ages. Check latest rates and more information.
Jump on a boat and snorkel with spinner dolphins, sea turtles, and tropical fish. This Oahu snorkeling tour provides snorkel gear, kayaks, and even paddle boards so you can explore on your own.
When you're ready for lunch, you'll head back in time so that you can enjoy your complimentary snack bag and drinks. They even have hula lessons on board!
This tour is open to kids at least 2 years old and is one of the most popular Honolulu snorkel tours. Check latest rates and more information.
What's better than a relaxing day at the shore? Snorkeling, that's what!
Ala Moana Beach is home to snorkelers of all levels. The calm and protected ocean lagoon provides an environment for beginners while also providing plenty of reefs and fish for more adventurous divers to see.
Last but not least, each diver gets free GoPro video taken by their professional guides- just download the app on your smartphone so you can receive it once you're done!
This Waikiki snorkeling tour is open to kids ages 10 years old and up. Check latest rates and more information.
Honolulu Private Tours
Set out on a private photo shoot adventure and capture epic pictures perfect for sharing with friends and family. This tour is all about getting to explore locations made famous by top Hawaii Instagram influencers, as well as places that few know about.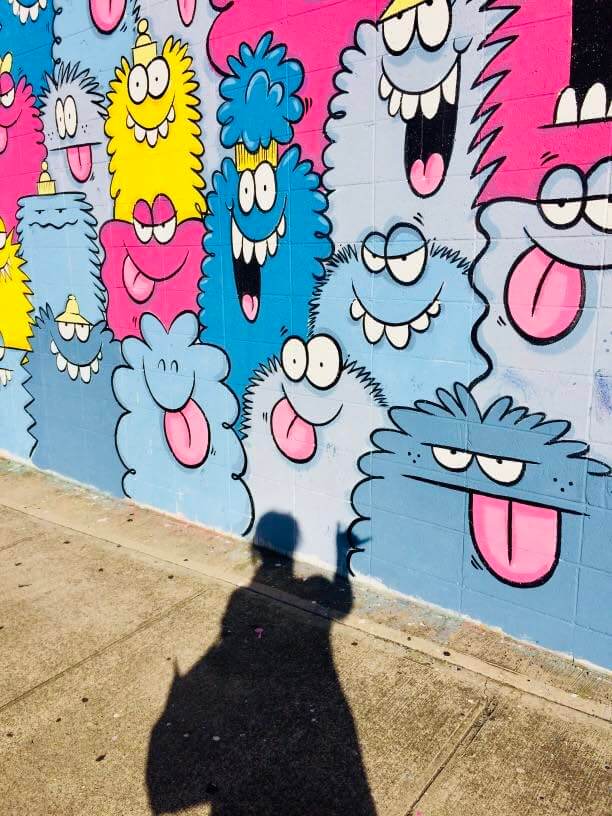 A few of the stops include Tantalus Lookout, Leonard's Bakery, Makapuu Point, North Shore Food Trucks, and the murals in Kakaako. This Oahu photo tour is open to kids of all ages. Check latest rates and more information.
This 5-hour tour is perfect for first timers who have never visited Oahu yet, and also those that are looking to explore more than just the usual tourist attractions. The Leeward Coast – which lies at the foot of Waianae Mountain – has many secret spots mostly known only by locals.
This journey starts with a stop at Aulani's Taro Patch where taro roots (deeply related to Hawaiian soul food poi as well as lau lau and squid luau) can be found on site.
Next up is Secluded Coves where you might get lucky enough see some Green Sea Turtles. One highlight of this trip will be Makua Cave: one of West Side's mysterious sites!
This private Oahu tour is open to kids of all ages. Check latest rates and more information.
Join North Shore Beach Bus on a fully customizable private group tour of Oahu. See the sights that are most interesting to you and your family or friends with their choice of how long they want, where in Oahu they would like to see, and what destinations interest them the most!
A perfect activity for groups wanting something different than an average beach vacation but not too overwhelming. This personalized tour accommodates from 1 person up to 23 guests making it ideal for any size group no matter what age range is desired by participants looking for a new adventure for their Oahu vacation!
This Oahu private tour is open to kids of all ages. Check latest rates and more information.
Wrap Up
Honolulu is a bustling city full of adventure and culture. If you're planning to visit Oahu, make sure to take advantage of the many different things there are to do in Honolulu.
Whether it's for work or pleasure, this guide should help you plan your time on Oahu so that you can see all the amazing sights before heading home again.
Best Places to stay in Honolulu
Now that you know some of the best Honolulu Hawaii tours to book before your trip, let's talk about some of my favorite places to stay in Honolulu.
If you're looking for a Waikiki hotel with a party vibe, you'll want to book the Alohilani Hotel. It's right across from Waikiki Beach and it has an awesome infinity pool where you can get the ultimate Instagram shot!
For families heading to Honolulu with kids, it doesn't get much better than the Hilton Hawaiian Village. There are tons of shops, restaurants, and activities on the premises and you won't even need to rent a car.
And for people who don't want to be in the heart of Waikiki, try the Ala Moana Hotel. It's right next to Ala Moana Center (the largest outdoor shopping mall in the world).