Traveling to Hawaii with a baby or toddler? Chances are, you're wondering what all you need to pack to save you time and energy on vacation. Scroll to find out the best travel stroller for Hawaii.
This best travel stroller for Hawaii post contains affiliate links which means if you purchase something from one of my affiliate links, I may earn a small commission that goes back into maintaining this blog.
If you're heading to Hawaii with a baby, you may be wondering how best to handle all of the baby 'things' we generally rely on from day-to-day.
Whether you're wondering if you can rent baby items in Kauai, if you should bring your own lightweight umbrella stroller, or even which option is the best travel stroller for a trip to Hawaii, the following resources should be a great starting point for your family vacation to Hawaii.
Want to skip all the planning and just access my detailed Hawaii Itineraries complete with daily schedules, kid-friendly activities, and travel hacks? Click the button below.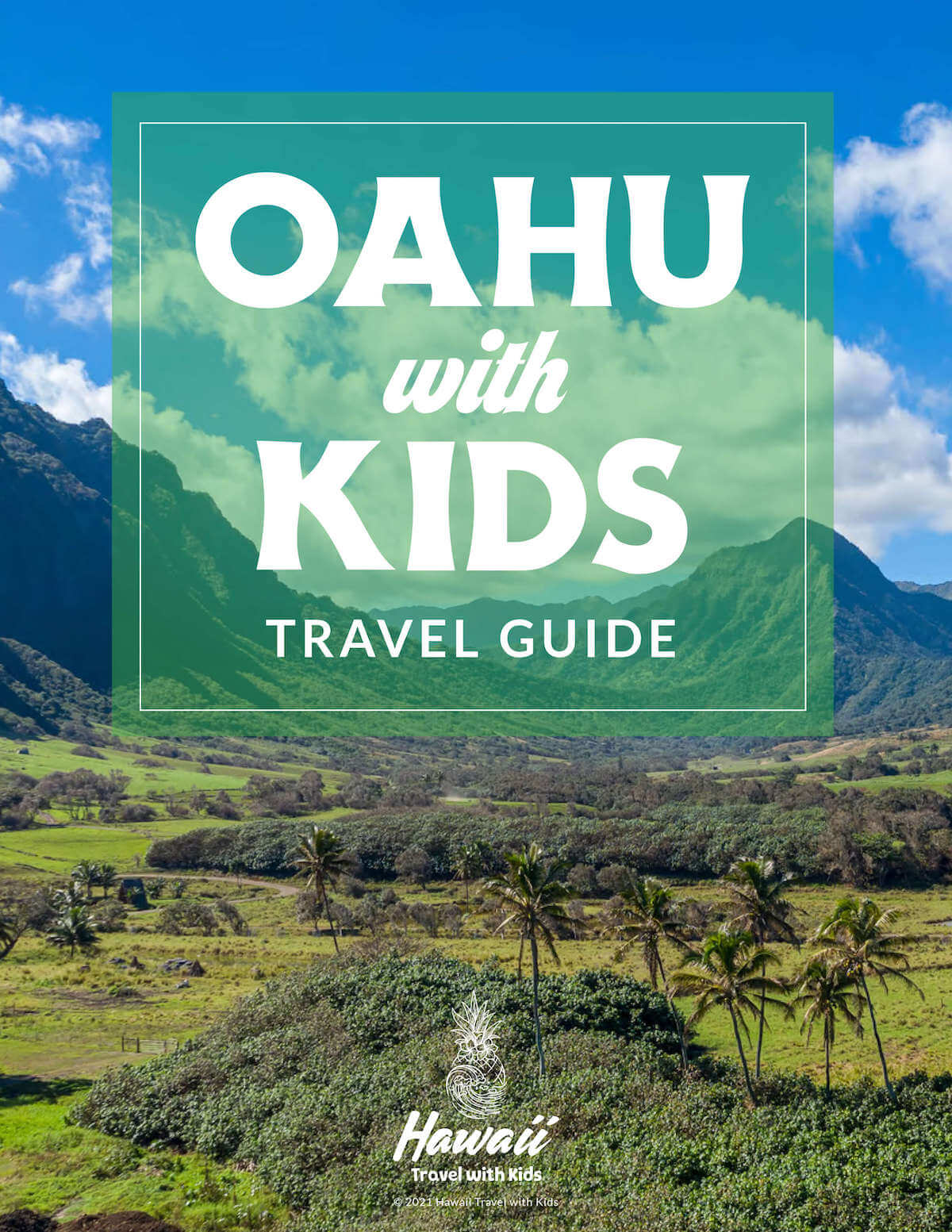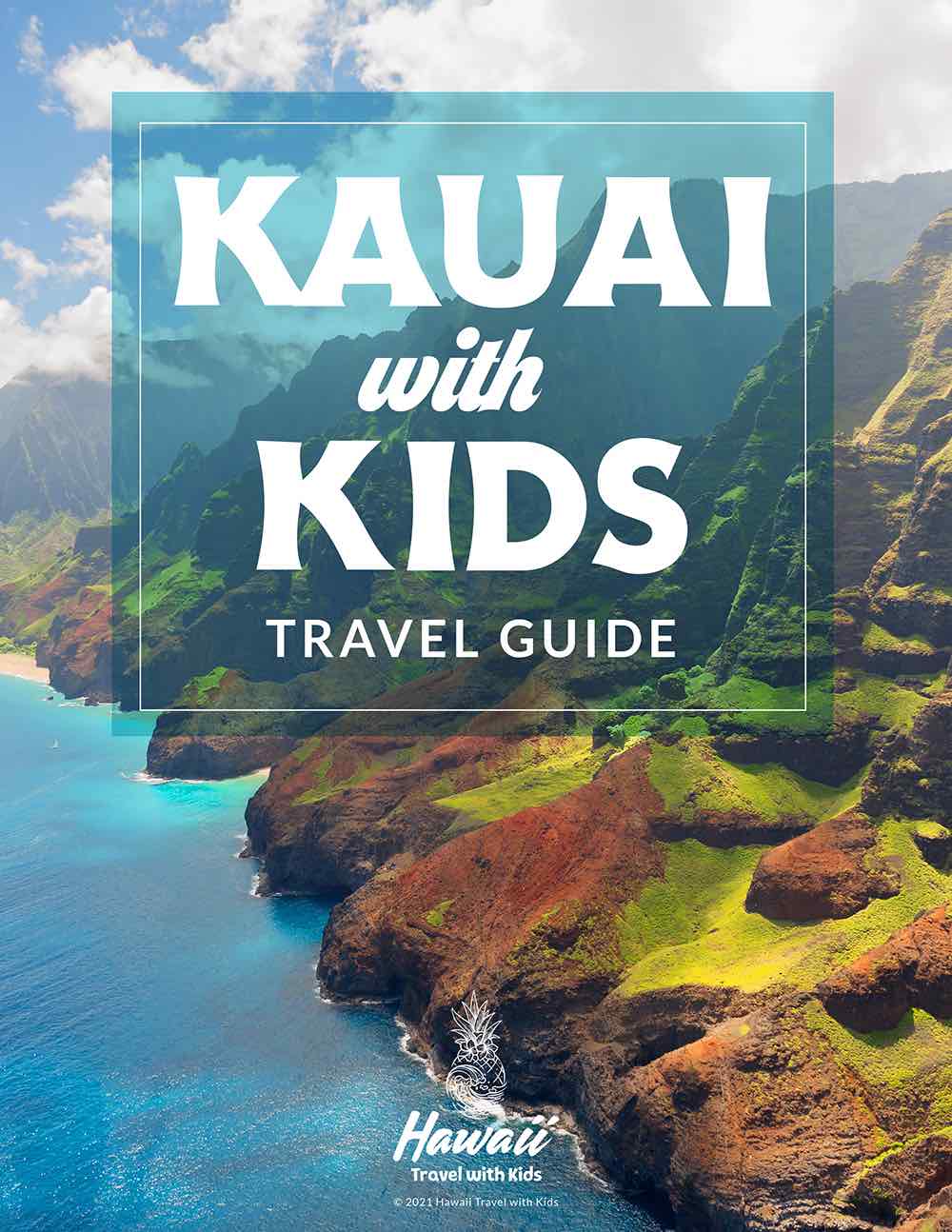 Travel Stroller FAQs
Can you take a stroller on a plane?
Yes, and it doesn't even count as a paid checked bag! You can gate check it or you can take it on the plane yourself if it's one that folds up super compactly, like the GB Pockit.
Should I buy a travel stroller?
It's a personal preference, but I think it's incredibly helpful to have a travel stroller. When traveling, you'll want a stroller that is lightweight and easy to take on planes, in rental cars, and can handle a bit of roughness.
Do I need a travel bag for my stroller?
It's not vital, but it can be really helpful if you plan on checking your stroller with the rest of your checked luggage. It will help protect it from getting damaged, plus you can usually shove a few more things in the stroller bag!

Flying to the Hawaiian Islands with a Baby or Toddler
For families headed to Hawaii to visit the island of Maui, flying into Kahului (OGG) is your best bet since many flights from the Mainland fly directly to OGG.
Convenience is key when traveling to Hawaii with a baby or toddler and this is the most direct way. Otherwise, you'll have to get a connecting flight from Honolulu Airport (HNL) in Oahu.
If you're headed to Kauai, you'll likely get a connecting flight from HNL (unless you are flying from the West Coast and pick a direct flight.)
Similarly, if your final destination is Big Island on the Kailua-Kona side, most flights will arrive at HNL from which you'll have to connect to Keahole (KOA) near Kona.
Big Island (East Side), Lanai and Molokai also have connecting flights to their respective airports from HNL but depending on where you're going on each island, it may make more sense to fly direct.
Read my full post on Hawaii inter-island flights
Tips for Flying to Hawaii With a Baby or Toddler
If you're heading to Hawaii with a baby under the age of 2, you will be able to have them seated on your lap during the duration of the flight.
Be sure to bring a copy of your child's birth certificate though, just to be on the safe side.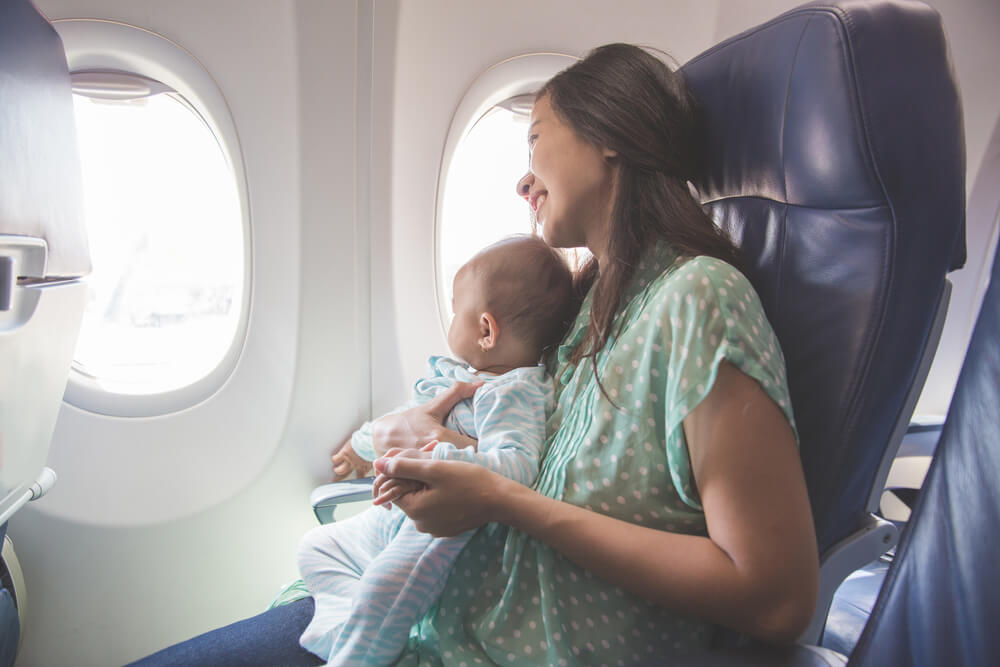 If you are flying with a baby or toddler, you're likely going to want to bring a stroller with you.
The following tips should help determine which type to bring and offer suggestions on which type of stroller you may need to check and which strollers can go on the plane with you.
If you choose to bring a stroller along with you to Hawaii, there are a few key things you'll want to bear in mind.
You will need to have the stroller screened a the TSA security checkpoint. Ideally, you'll want a lightweight travel stroller that folds up enough to go through the x-ray machine.
If you're bringing a bulkier stroller that doesn't fold up, it will need to be inspected individually, which may lengthen the time it takes you to get through security.
Know The Airlines Policies For Traveling With Kids
Strollers and car seats are not included in the standard baggage limits. They can be checked for free, often right at the curb or at the ticket counter.
This makes things a lot easier when you're flying with a baby and trying to navigate through an unfamiliar airport with other carry on items.
If you do want your stroller in the airport, you can always plan on gate checking it or taking it on the plane.
Small, lightweight umbrella strollers can be brought on the plane with you and can be kept in the overhead bin with your carry-on luggage.
Learn more about traveling Hawaiian Airlines with a child under the age of 2.
Tips for Gate-Checking Your Stroller
If you do gate-check your stroller, be sure to find out where the stroller will end up once you deplane.
Usually, you will take your stroller to the plane, fold it up and leave it. Then, workers will deliver your stroller to the same spot at your destination.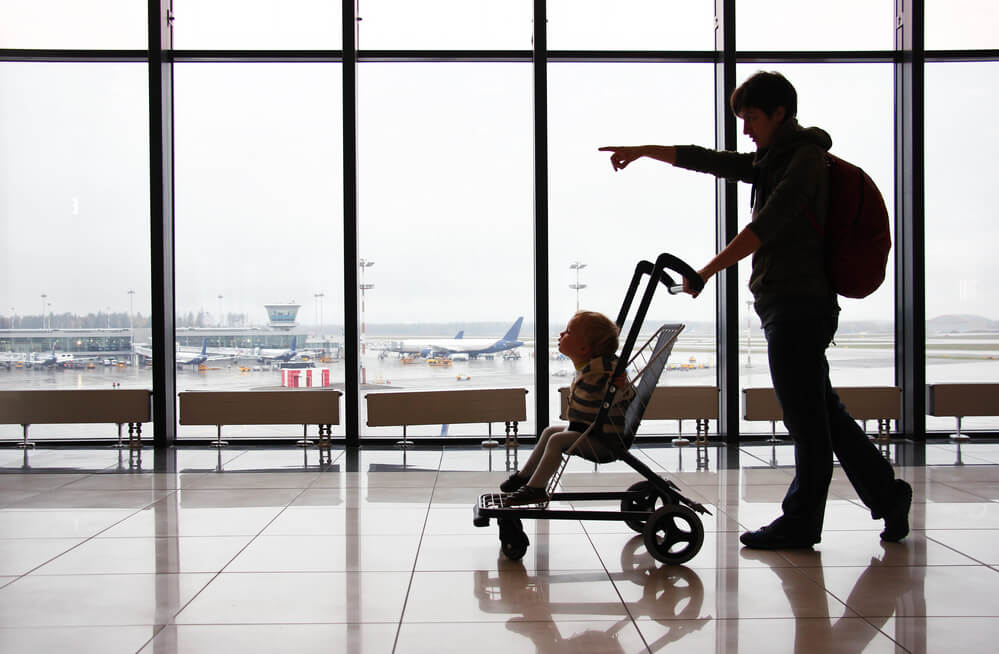 Sometimes it will be at baggage claim, so it's important to know where to look for it.
Remember to remove any attachments from your stroller like toys or drink carriers. Make sure that everything is strapped down securely.
Learn about the Hawaiian Airlines stroller and child restraint policy here.
Best Stroller Bags for Air Travel
There are several options in terms of the best stroller travel bag. Stroller bags ensure the stroller stays clean, organized and in one piece during the journey.
Ideally, the stroller bag material should be waterproof and durable. Handles that make it easy to carry with a large enough opening are important too.
This ensures you're not fumbling around trying to get organized in the middle of a busy airport.
The OnGuard Stroller Travel Bag is waterproof and rip-resistant and works well for single or lightweight umbrella strollers. Check out the latest prices and more details.
If you need to check a jogging stroller or double stroller, the Zohzo Stroller Travel bag is adjustable and easy to carry. Find the best prices here.
Best Travel Strollers for a Hawaii Vacation
The Evolur Voyager Stroller is a popular lightweight travel stroller.
Parents visiting Hawaii with a toddler or baby will appreciate its ease of use. The Evolur can be folded down with one hand. Check out the latest prices and more details.
This makes balancing a wiggly little one in one arm while navigating the security check line that much easier.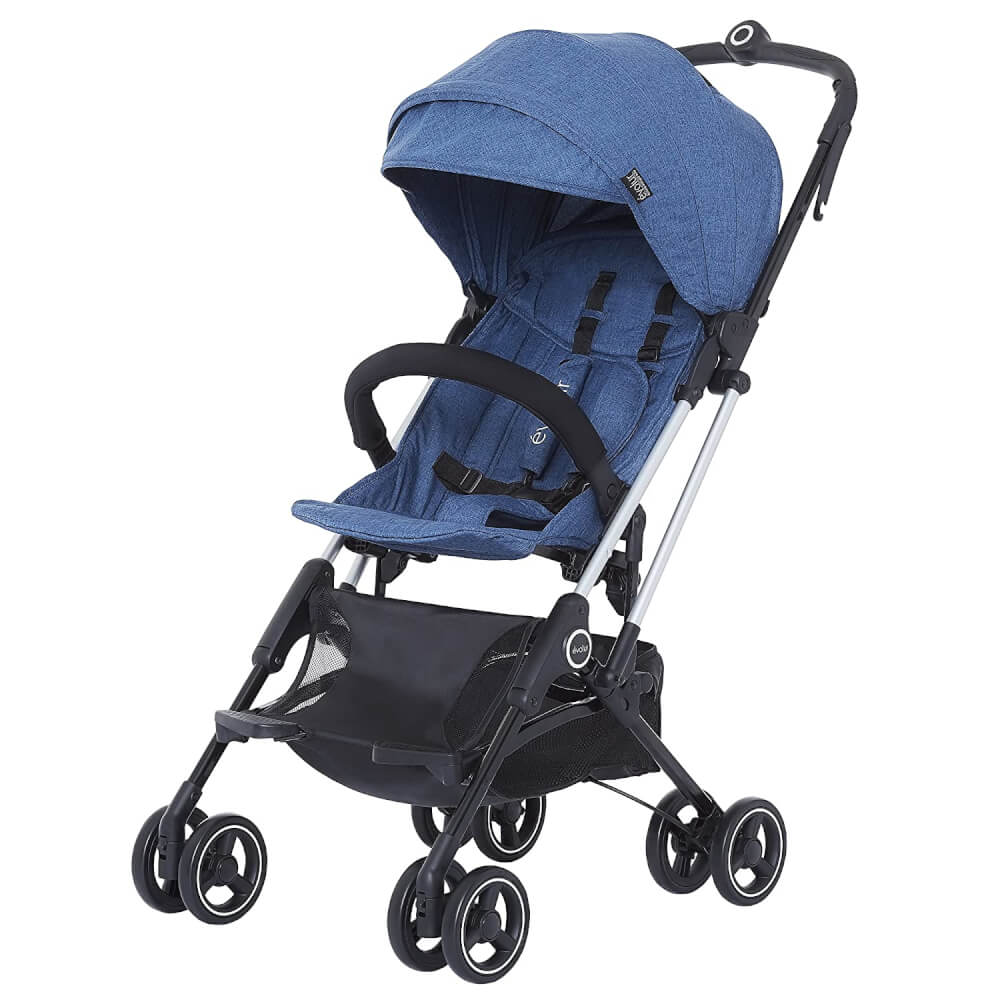 This lightweight umbrella-style stroller is perfect for travel. It can be folded and stowed away in the overhead bin on the plane.
Check Amazon for current pricing.
Another option that is touted as one of the best travel strollers for flights is the Maxi-Cosi Lara Ultra Compact Stroller.
The Maxi-Cos weighs 14 lbs and can hold a maximum weight of 50 lbs. It reclines and has 2 baskets for storage underneath. Check out the latest prices and more details.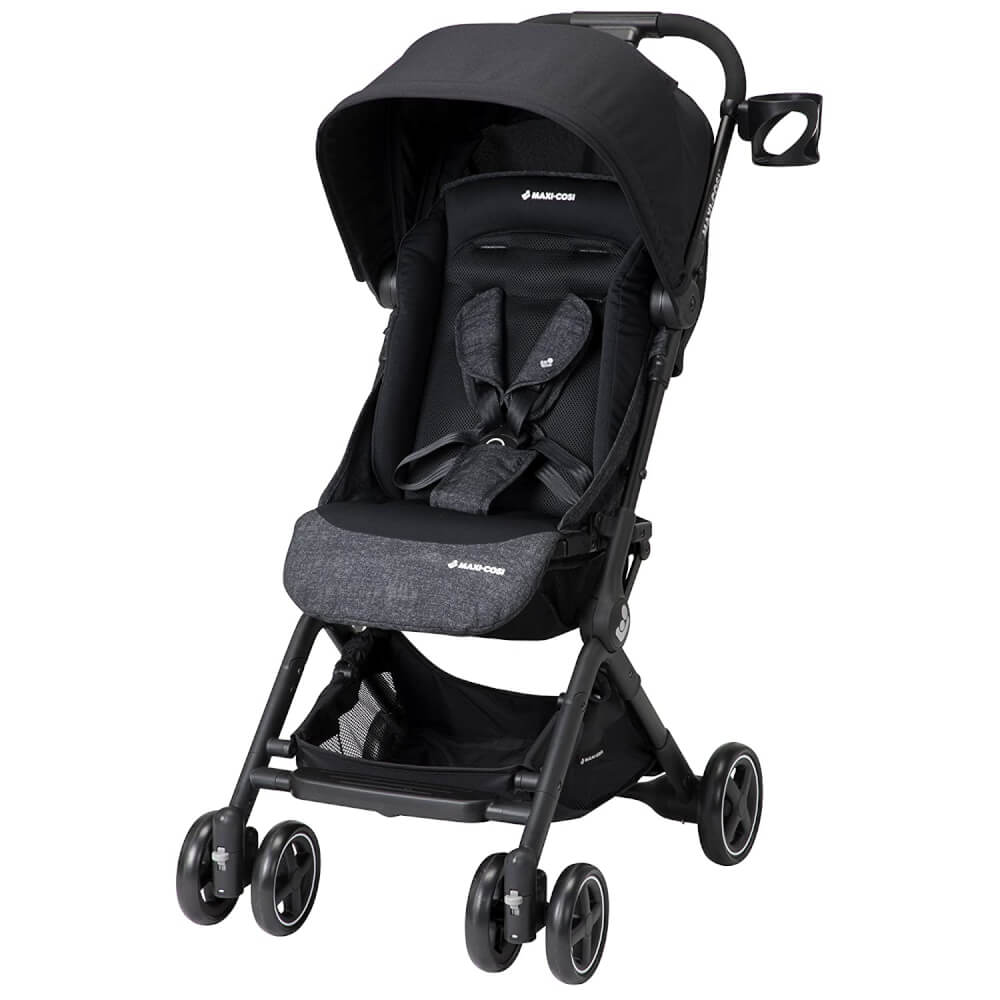 This stroller folds up in one swift movement, making it ideal when you're in a hurry.
Check Amazon for current pricing.
Lightweight Compact Best Travel Strollers
The gb Pockit+ travel stroller is one of the most compact, foldable lightweight strollers and the best bet for flying to Hawaii with a baby or toddler. Check out the latest prices and more details.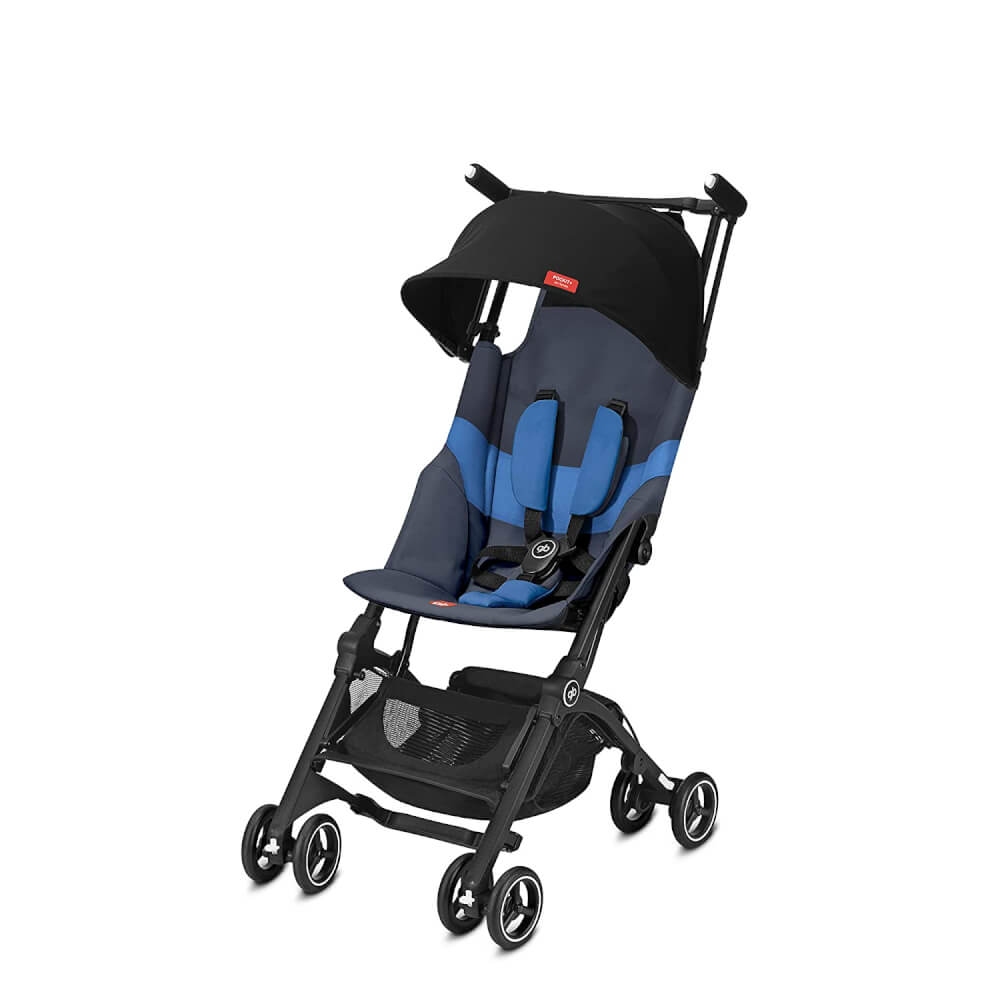 The Pockit+ weighs 9.5 lbs total and can carry a maximum weight of 55 lbs. It is the world's smallest stroller and self-standing when folded.
This feature is great when you're hanging around the airport waiting in line; you won't have to lay it down on the dusty floor.
It's my pick for the best lightweight stroller for travel.
Check Amazon for current pricing.
The best minimalist travel stroller is the Besrey Airplane Stroller. For a Hawaii trip, minimalism is key.
This stroller weighs a little over 10 lbs and holds a maximum weight of 33 lbs. The stroller includes a storage bag and a removable handlebar. Check out the latest prices and more details.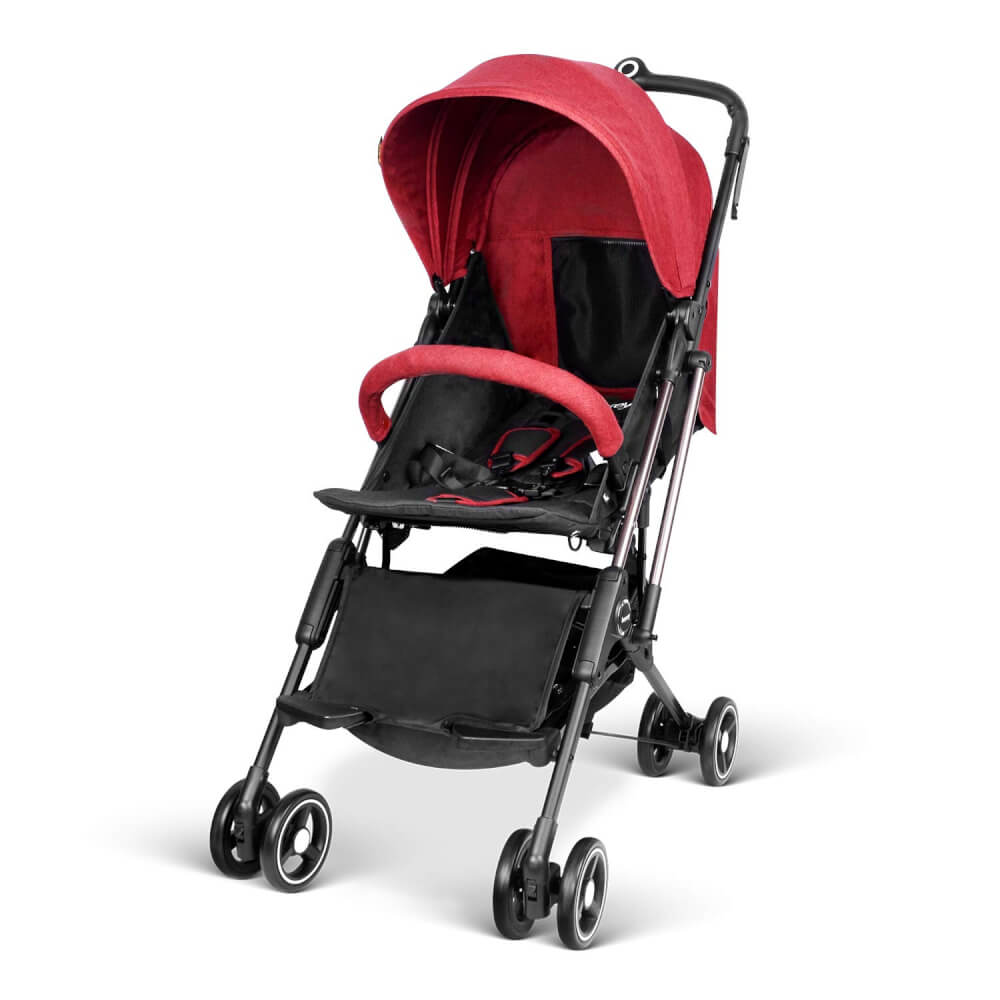 Another great stroller is the Pali Tre.9 Denim Attitude stroller, which I had the pleasure of using on a recent family trip to Kauai.
Choose the Best Travel Stroller For Your Needs
When choosing the best travel stroller for a Hawaii vacation with kids there are a few things to remember. Take into account your budget, your child's needs, and your own personal preferences to make the best decision.
If you decide to bring a stroller on the plane, choose a lightweight option that maneuvers easily otherwise, you do have the option of gate-checking your favorite larger stroller.
Whichever stroller you choose, a family getaway to Hawaii awaits, and that in and of itself is cause to celebrate.