Are you going to Hawaii this summer? Keep scrolling for my top picks for how to celebrate the 4th of July in Hawaii this year, including the best Hawaii activities and events.
This guide to how to celebrate July 4th in Hawaii contains affiliate links which means if you purchase something from one of my affiliate links, I may earn a small commission that goes back into maintaining this blog.
Are you heading to Hawaii in July?
Why not make it extra special by celebrating America's birthday in the land of Aloha! There are plenty of festivities going on throughout the month, so you can be sure to have a blast.
Check out our guide below for all the info on where to go and what to do.
There are tons of fun celebrations for the 4th of July in Hawaii. From fireworks to parades, there are plenty of fun things to do in July in Hawaii!
Here is your ultimate guide to celebrating the Fourth of July in Hawaii on all of the islands.
Want to skip all the planning and just access my detailed Hawaii Itineraries complete with daily schedules, kid-friendly activities, and travel hacks? Click the button below.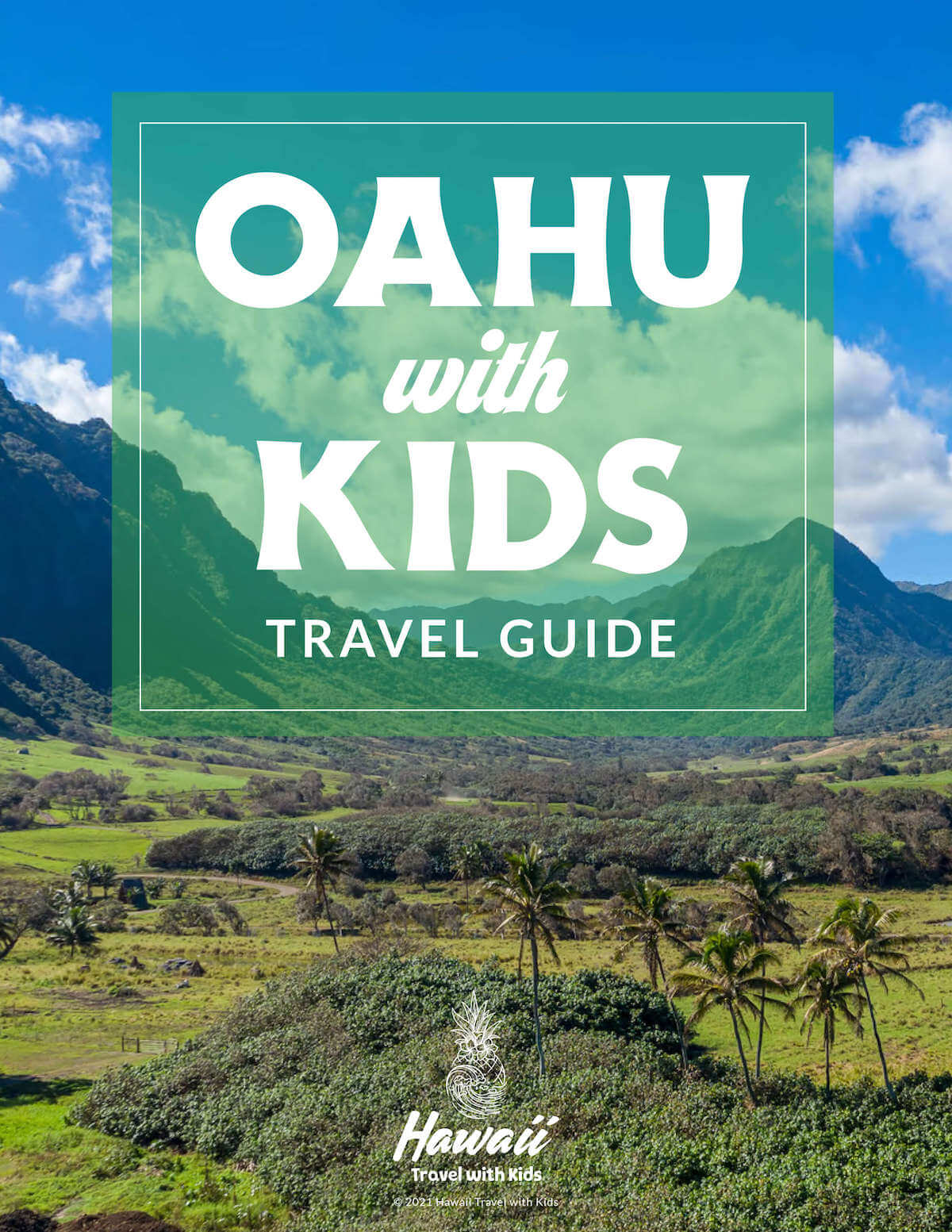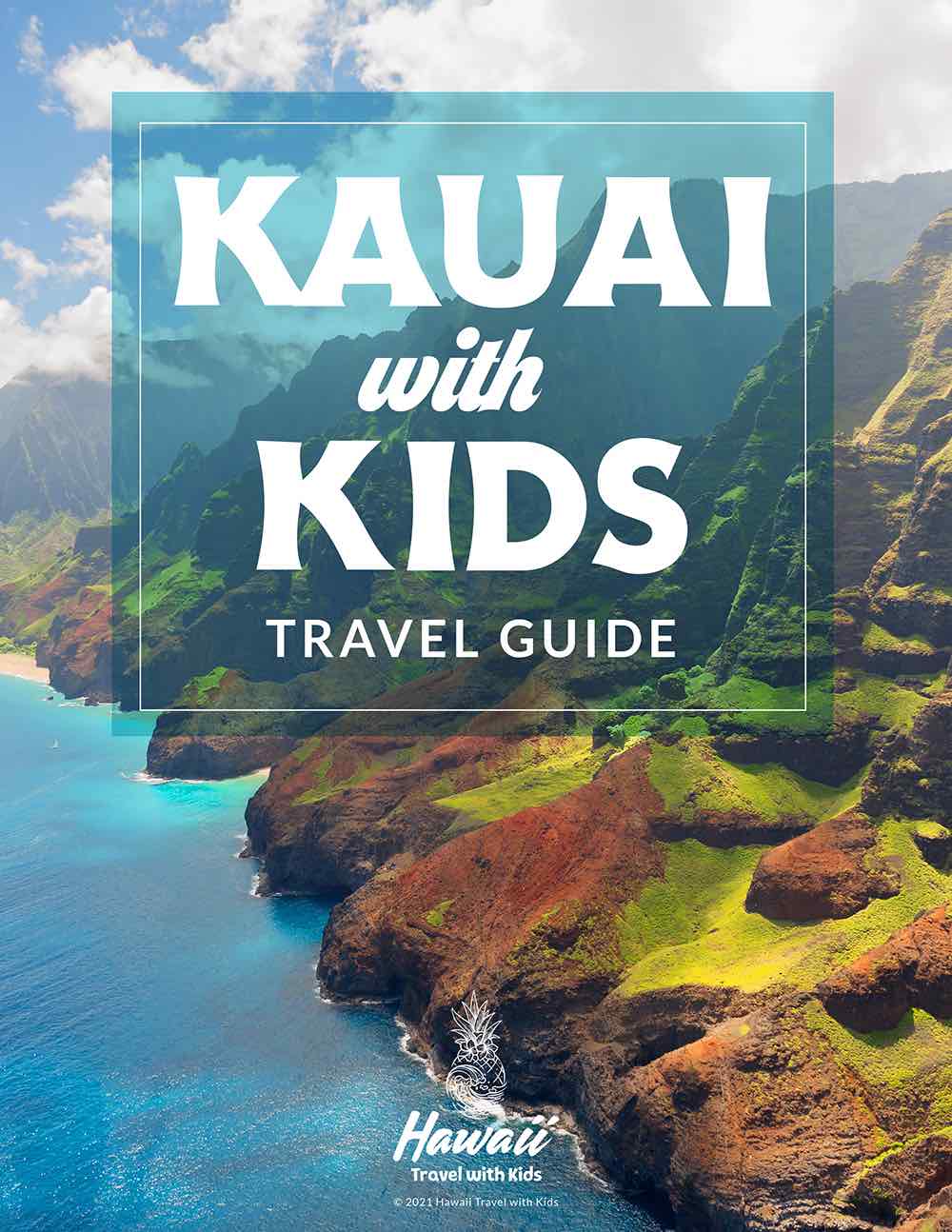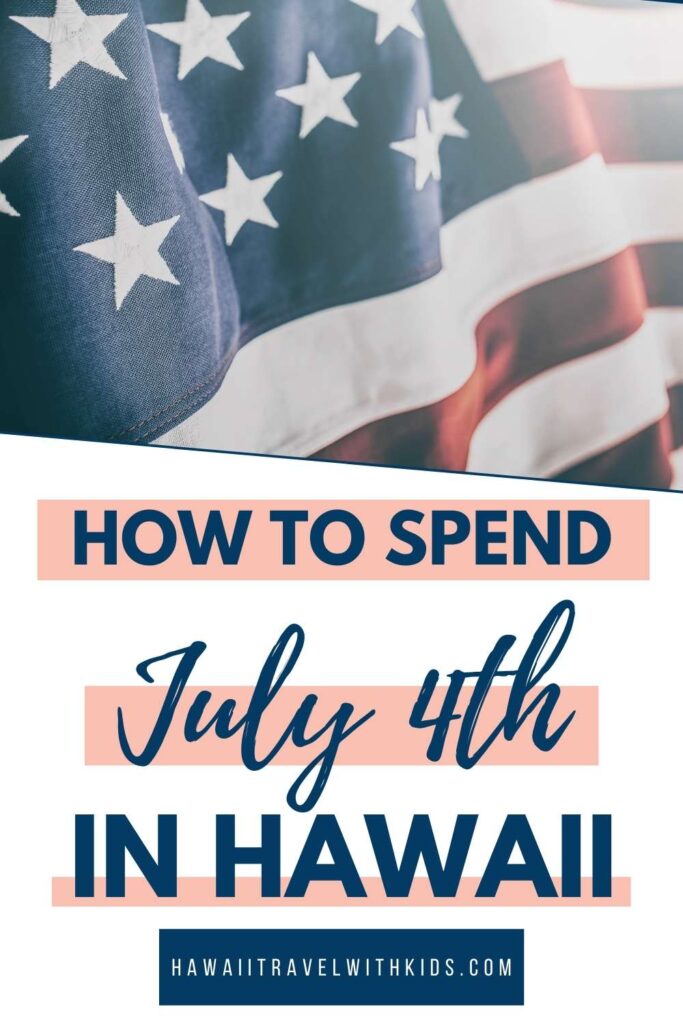 How to Spend the 4th of July in Hawaii
If you are on vacation in Hawaii for the Fourth of July, here are all the fun activities you can enjoy. Each island has its own section, so you can easily find and plan out your events for the week!
Be sure to wear your 4th of July Hawaiian shirts and enjoy all the events on the 4th of July Hawaii has to offer!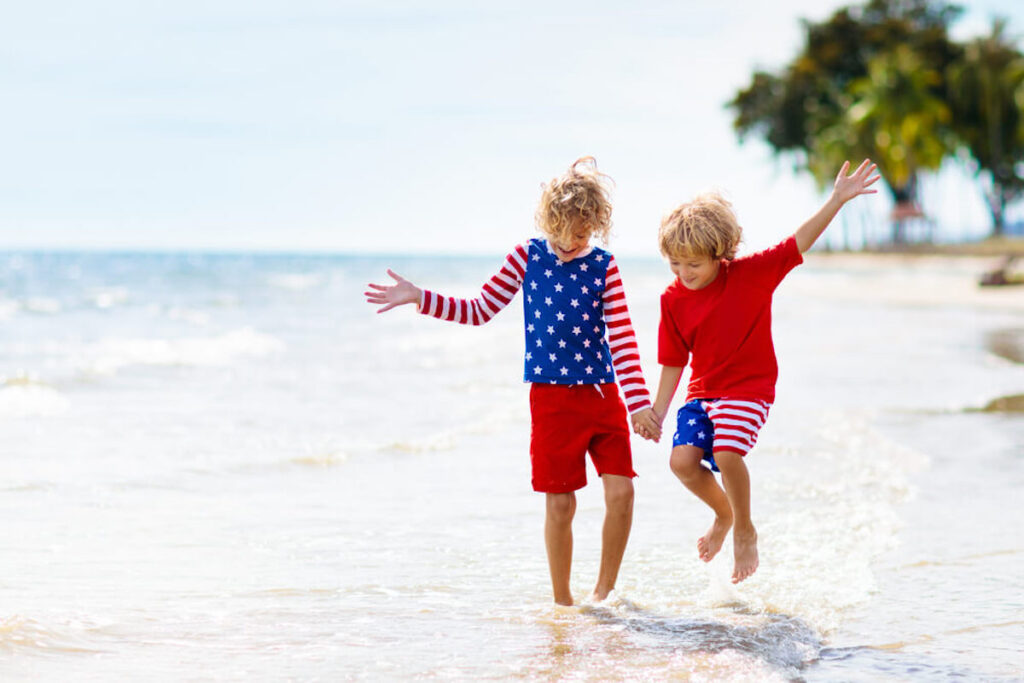 4th of July on Oahu
Oahu is full of July freedom fest events and plenty of Honolulu 4th of July fireworks. Here are a few of the best ways to spend your Fourth of July on Oahu.
Ala Moana Fireworks
The Ala Moana Center has some of the best Hawaii fireworks you'll find! People will show up early in the morning just to find a parking spot and a good spot on the beach to watch. When the Ala Moana Beach Park is full, people also watch from plenty of areas at the mall.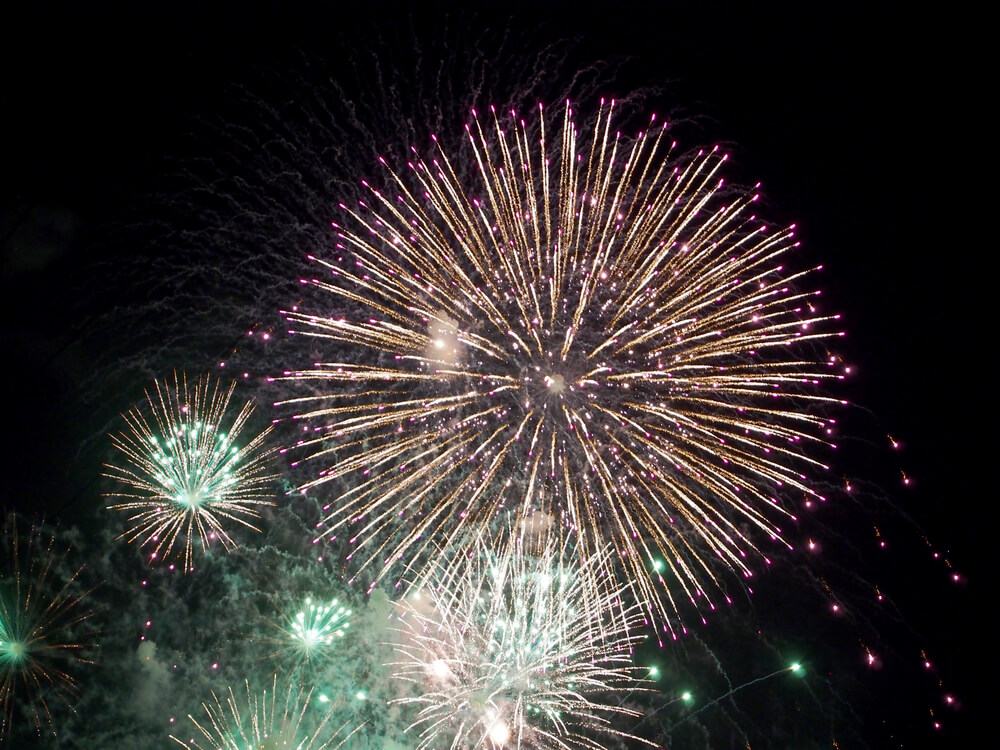 Ala Moana also has some great live music a few days before the 4th as well. The fireworks show will go off at 8:30 PM. If you turn to the KSSK 92.3 FM station on the radio, you'll hear a cool soundtrack that follows the firework display!
The Ala Moana Beach Park is the best July attraction I've been to and the best way to spend your 4th of July in Honolulu.
Hukilau Marketplace
At the Polynesian Cultural Center on the North Shore, you'll find fun activities for kids to enjoy leading up to a fireworks show on the 4th.
Kids can get balloon animals and face paintings along with delicious food from the community food vendors at the Hukilau Marketplace, and you can all enjoy some good old family fun.
The fireworks begin usually at 9:00 PM at the Polynesian Cultural Center.
Pearl Harbor
Visiting Pearl Harbor on the 4th of July in Oahu is one of the best things to do to celebrate this holiday. Pearl Harbor is full of U.S. history; everyone should go and see it at least once while visiting Hawaii!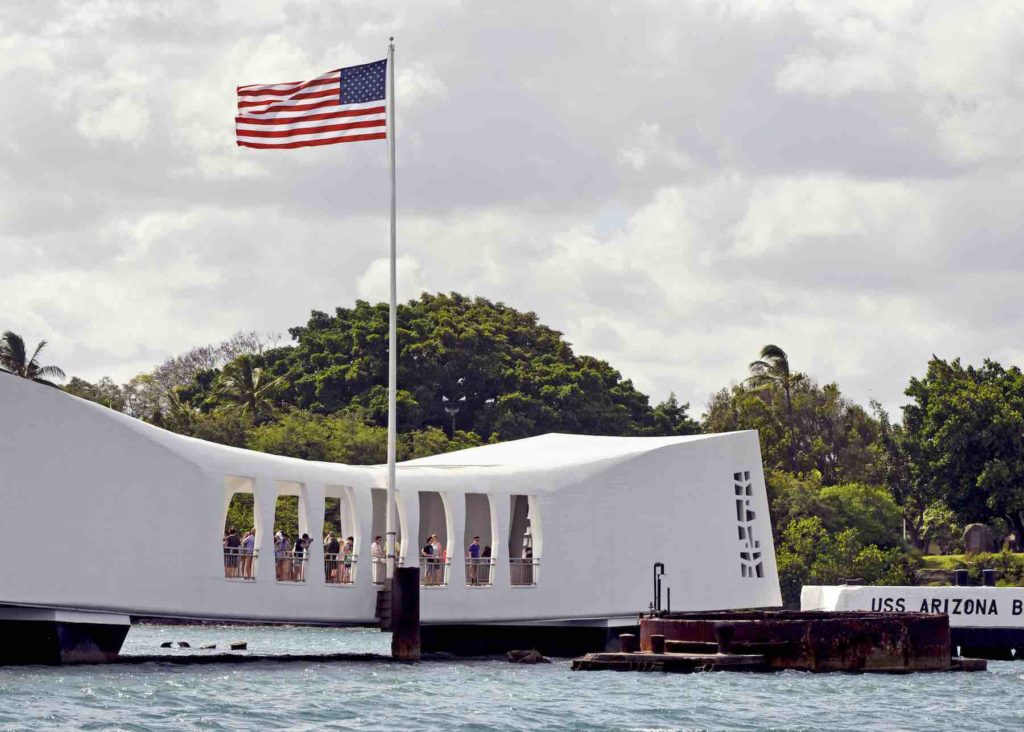 They will also have a firework display that usually starts around 8:30 PM and lasts for 15 minutes. If you are in Honolulu for the 4th of July, be sure to stop by Pearl Harbor. It is one of the 4th of July Honolulu activities you don't want to miss.
Kailua Fireworks
Kailua Beach has been putting on an amazing firework show for over 65 years. Fireworks shoot off from a mobile barge out by Flat Island.
Two local air pilots also put on an aerobatic show. The air show starts around 6:00 PM, with the fireworks display starting at 8:00 PM.
4th of July Spectacular at Schofield Barracks
This is usually an all-day event filled with carnival rides, food, activities, games, and live entertainment. It is a free event that is open to the public, but you will need to show proof of ID.
The vendors at Schofield Barracks only accept cash, so be sure to stop by an ATM before coming!
Fourth of July Independence Day Cocktail Cruise with Live Music
Enjoy a nice cocktail cruise to celebrate the Fourth of July. Aboard the Dolphin Star right in Waikiki and relax as you sip on sparkling wine and listen to live Hawaiian music as you see the fireworks out on the water. 
This gives you a unique view of many of the shows all at once! All ages are welcome on this 4th of July Waikiki cruise, so you can celebrate independence day with your entire family too.
Spirit of Aloha Independence Day Fireworks Waikiki Dinner Sail
Set sail on the Spirit of Aloha for another fun evening cruise. You'll get dinner, drinks, and snacks during your sail out in the ocean. This cruise is around 2 hours and includes watching an amazing fireworks show at 8:30 PM.
This is put on by the Hilton Hawaiian Village.
Turtle Bay Resort Fireworks
Turtle Bay Resort on the North Shore will have live music and tasty food all afternoon. Then, enjoy their fireworks show at 8:30 PM. If you are on the North Shore, this is the best July North Shore Festival to head to for the July 4th.
Haleiwa Beach Park
Another July 4th event takes place at Haleiwa Beach Park. The North Shore Chamber puts on this free festival that takes plcaes from 12:00 PM to 8:00 PM. Here you will find a vintage car show, robotics competition, bounce houses, food vendors, local artists, live entertainment, and so much more.
This is one of the best events 4th of July Oahu has to offer.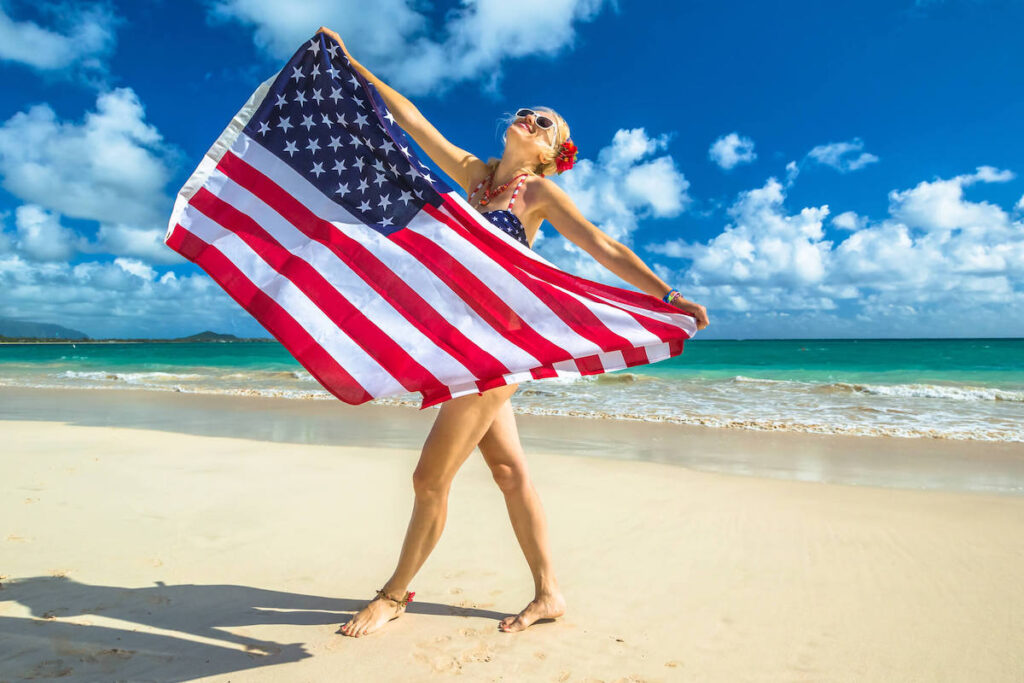 4th of July on Maui
Here are a few fun activities to enjoy on Independence Day in Maui.
Lahaina's Front Street
On the afternoon of the 4th of July, Lahaina's Front Street will be closed for a fun celebration. Traditional festivities feature live music, booths, food, crafts booths, and other fun activities. Fireworks will begin around 8:00 PM. Don't miss out on the best 4th of July Maui offers!
Maui Princess Independence Day Fireworks Dinner Cruise
Enjoy your Fourth of July on this amazing dinner cruise. You'll get a couple of drinks, dinner, and one of the best views of the fireworks show on Maui! This cruise lasts around 2 hours and sets sail from Lahaina.
It is another one of the Lahaina 4th of July events to enjoy.
Visit the Pineapple Festival hosted by the Lanai Community Association
For another Maui Fourth of July event, Lanai will put on its famous Pineapple Festival in Dole Park. There will be a vintage car show, games, food, prizes, crafts, and so many other great activities.
The vintage car show is quite cool to see!
There is a ferry from Manele to Lahaina Maui, so you can enjoy the traditional festivities.
4th of July on the Big Island
If you are visiting the Big Island on the 4th of July, check out these fun independence day weekend events!
Kailua-Kona Independence Day Parade & Fireworks
Head over to the Old Airport Beach Park for a fun Independence Day celebration. Watch as the patriotic parade begins at 5:30-7:00 PM, followed by a fireworks display.
This is a great way to celebrate your Big Island 4th of July and a unique parade, unlike those on the mainland.
Hilo Bay 5K Run/Walk and Fireworks
If you'll be in Hilo Bay, sign up for "A Salute to Our Veterans" 5K race. This is a great way to honor the veterans in your life and for those who fought for our country.
Following the 5K, you can also enjoy other activities, food from local food trucks, and a firework show at the end of the day. There is another car show here as well.
This is where the Hilo Bay Blast Fireworks show takes place. The Hilo Bay Blast Firework Show is the best on the Big Island!
Waikoloa July 4th Fireworks Fun
Head over to Waikoloa for some fun giveaways and activities for families with kids. Fireworks shows begin around 8:00 pm. There will also be food and music as well! This will take place at the Waikoloa Beach Resort.
Also, in Waikoloa, you can enjoy their annual duck race! The duck race supports the United Cerebral Palsy of Hawaii and is a great way to support them while having fun on the 4th of July! Adopt a duck and see if you can win a bunch of prizes during that awesome family-friendly event.
Parker Ranch Rodeo
Parker Ranch puts on an annual 4th of July horse race and rodeo. It is a fun event to celebrate the Hawaiian cowboy or Paniolo. This is a great way to learn some Hawaiian history and have fun while you're at it!
Turtle Independence Day Celebration
Every year on the Fourth of July in Hawaii, the Mauna Lani Auberge Resorts Collection releases turtles that were raised in saltwater ponds. This is a morning event, so you will have plenty of time for other activities and fireworks in the day.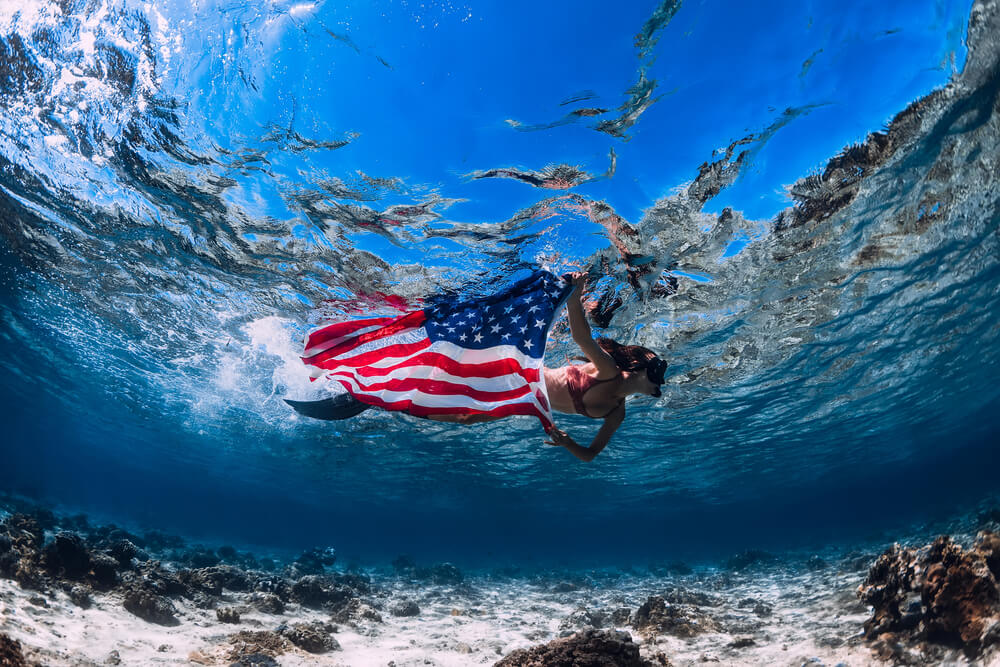 4th of July on Kauai
Here are just a few fun events for spending the 4th of July in Kauai!
Annual Concert in the Sky
Every year, Kauai puts on the Concert in the Sky. The Kauai Hospice's Annual Concert is a tradition that has been going on for around 30 years. From 3:00-9:30 PM, enjoy food, live music, and so much more. This is the best July concert series you will find on July 4th!
There is even a section for the little kids to enjoy games and prizes too. This concert takes place at the Vidinha Stadium in Lihue. The fireworks will start at 8:30 PM.
Most West Freedom Fest
The Most West Freedom Fest takes place at the Barking Sands Missile Range, located on the west side of Kauai. Since it is on a military installation, you have to have a photo ID to get inside.
Here you don't have to bring anything; the food, entertainment, and games are all provided! Fireworks will begin at 9:30 PM.
Kekaha Fourth of July Celebration
At Kekaha Beach Park, there will be celebrations from 10:00 am to 10:00 PM! Enjoy a sunny day at the beach with plenty of games, activities, crafts, and cultural demonstrations all day long. When it gets dark, the fireworks event will begin.
Fourth of July in Hawaii FAQS
Does Hawaii celebrate the 4th of July?
Yes, there are plenty of July celebrations for July 4th in Hawaii. From bounce houses to carnival games, July freedom fest, and of course, July fireworks, you will find tons of July events you will love!
What does Hawaii do for the 4th of July?
Hawaii has plenty of firework shows, parades, live entertainment, food, and so much more for the 4th of July. It is a holiday that is so much fun to spend in Hawaii.
Are fireworks legal in Hawaii on the 4th of July?
Fireworks are legal from 1:00 PM to 9:00 PM on the Fourth of July. You will pay $25 for a permit when you buy the fireworks. You also can't do any aerial fireworks because you need a special license for those. There are tons of firework shows if you are worried, so you don't really need to buy your own.
What time are fireworks in Hawaii on 4th of July?
You will find an independence day firework show starting at 8 PM all the way to midnight. It all depends on when and where each fireworks show is at.
Celebrating Fourth of July in Hawaii Wrap Up
Celebrating Independence Day in Hawaii is always a blast. You will find amazing firework shows all over each island, delicious food, and other fun activities.
The sunny, warm weather is perfect for a nice BBQ and swimming at the beach!
No matter which island you visit, the 4th of July in Hawaii will be the perfect summer vacation!