Are you thinking about planning a trip to Kauai in July? Find out some of the best things to do in Kauai in July that are worth adding to your itinerary!
This list of things to do in Kauai in July contains affiliate links which means if you purchase something from one of my affiliate links, I may earn a small commission that goes back into maintaining this blog.
Planning your vacation to Kauai in July is a great experience. There are so many fun things happening on the island in the summer months that you are sure to want to visit.
The weather in Kauai in July is spectacular and guarantees many great days at one of the fabulous beaches.
If you are visiting Kauai to celebrate the 4th of July, you are in for a treat. There are many exciting ways to celebrate the 4th of July in Hawaii.
If you are wondering what to do in Kauai in July, you will find many fun things to participate in. From the great Kauai attractions to the fabulous Kauai July events, there is something for everyone.
Create long-lasting memories and plan your July Kauai vacation today. You won't regret it.
Don't have time to read a bunch of Hawaii blog posts and reviews? Here are some of our top picks for visiting Kauai.
Popular Kauai Tours/Activities
Favorite Kauai Resorts/Hotels
Grand Hyatt Kauai (this Poipu resort has a luxurious pool area, romantic restaurants, and a stunning ocean view)
Koloa Landing Resort (this is a luxury resort with an amazing pool area and truly spacious rooms)
Royal Sonesta Kauai (we LOVE the pool here because it's the largest one in Hawaii)
Want to Rent a Car in Hawaii?
One of the best places to rent a car in Hawaii is Discount Hawaii Car Rental because they get the best rates from top national companies like Alamo, Dollar, Thrifty, Avis, Enterprise, Budget, and Payless.
Want to skip all the planning and just access my detailed Kauai Itinerary complete with daily schedules, kid-friendly activities, and travel hacks? Click the button below.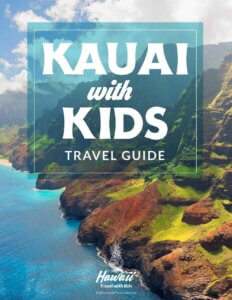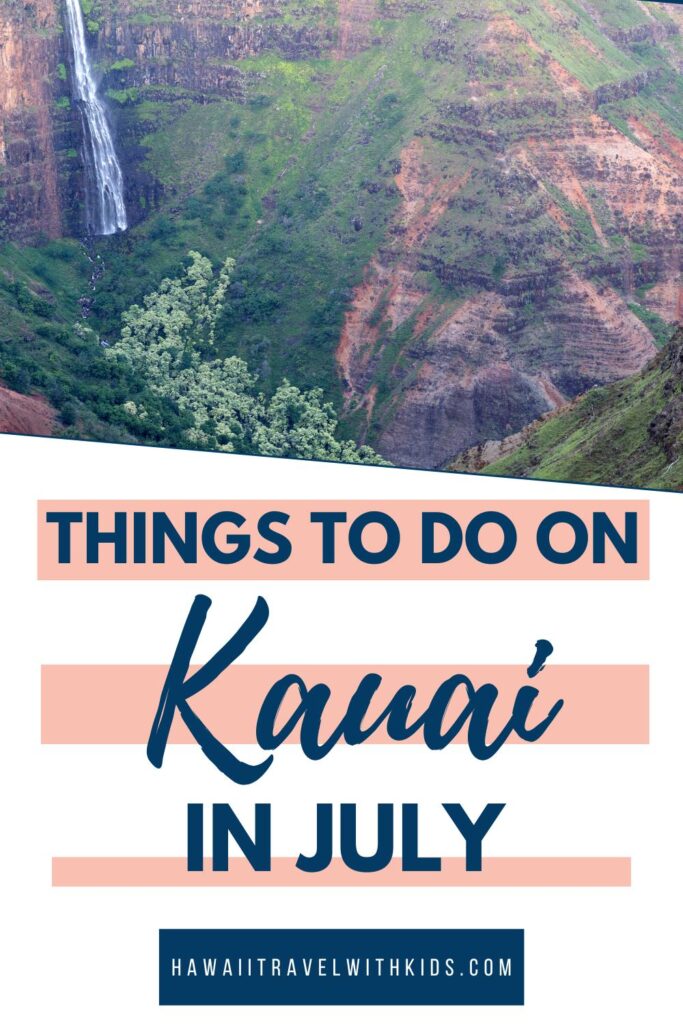 Kauai Weather in July
The Kauai weather in July is sure to impress everyone who visits. Summer is in full swing in Hawaii and the temperatures are beginning to soar. This presents many chances to visit a beach and participate in some of the great outdoor activities.
You won't want to miss the Kauai Weather in July so get booking that getaway. There are so many great things you can do when the weather is this nice.
Temperature in Kauai in July
Visiting Kauai in July presents several chances to enjoy the amazing weather. The average temperatures in Kauai in July are fabulous and encourage lots of outdoor activities.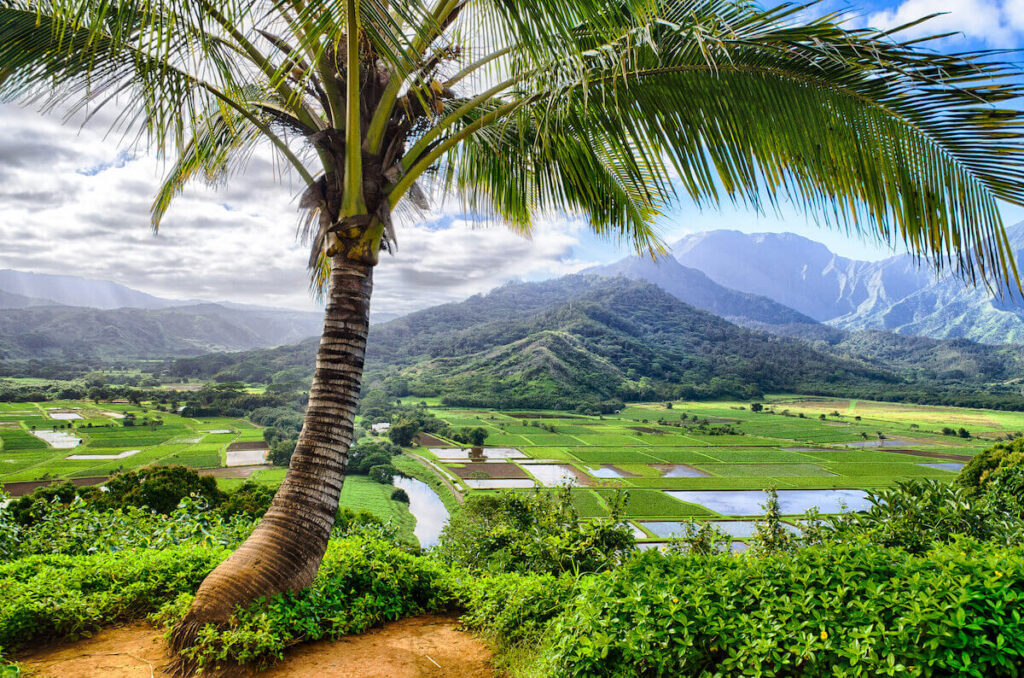 The month of July is an extremely humid and hot month on the island. The average temperature during the day can reach as high as 86 degrees Fahrenheit. During the day it rarely falls below 81 degrees Fahrenheit.
When it comes to the average low temperature in Kauai in July, they usually sit around 75 degrees Fahrenheit in the evenings, rarely dipping below 72 degrees Fahrenheit.
Weather in Kauai in July
The July weather in Kauai is generally bright and sunny. The wind has lessened since the winter months, making the beaches calmer and easier to navigate. The lack of rain is also beneficial.
In July you can look forward to a full 10 hours of sunshine each day. If you are looking to soak up some sun, this is the best time. Just remember to bring some reef-friendly sunscreen with you.
For more information check out What's Hawaii Summer Like?
Book a Family Photo Shoot
Whenever we travel to Hawaii, we almost always book a family photo shoot with Flytographer. They are super easy, affordable, AND it guarantees that I'll be in some photos. You can get $25 off if you book through this link or use the code HAWAIITRAVEL.
Things to do in Kauai in July
If you have been wondering what to do in Kauai in July, there is a wide selection of activities to choose from.
When you are visiting Kauai in July, you will find a wide array of events, festivities, and more to participate in.
4th of July on Kauai
There are a few great ways to celebrate the 4th of July on Kauai.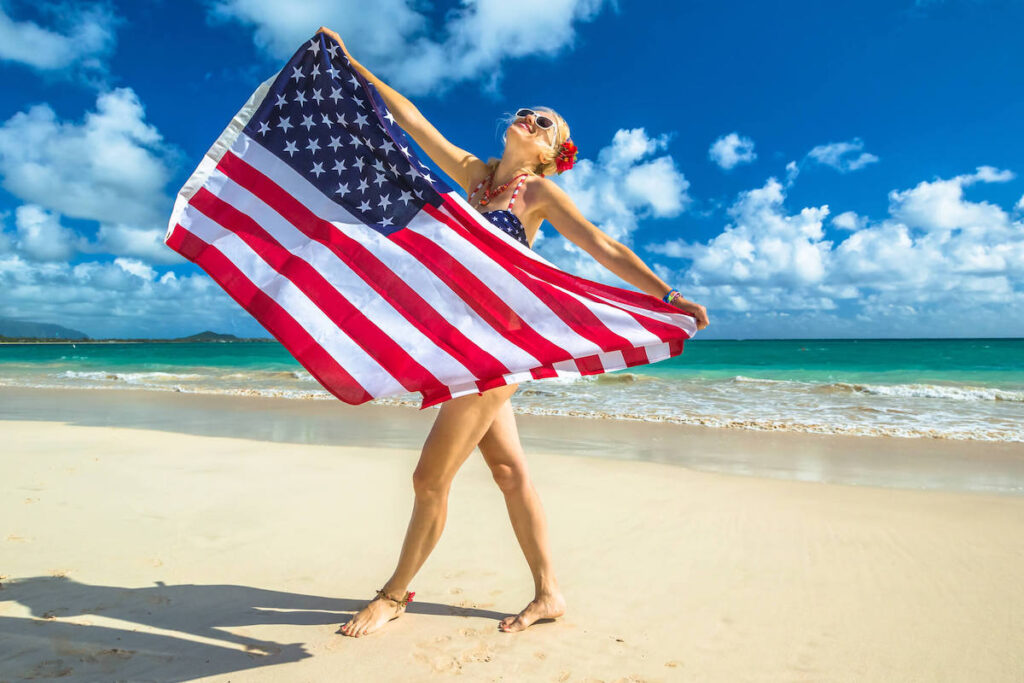 Check out the fabulous events and festivities taking place on the island each year. You won't want to miss these great celebrations.
Annual Concert in the Sky
Each year the Kauai Hospice hosts their annual fundraiser. This is a great 4th of July celebration on Kauai that benefits their local hospice. This festival takes place at the Vidinha Soccer Field and has several fantastic activities.
Enjoy live music from popular Hawaiian music artists, or enjoy some other live entertainment. There will also be delicious food and keiki games for the little ones. This event also has the largest 3-D firework show on the island.
Kekaha Fourth of July Celebration
This event is a great one for the entire family to attend. Taking place on the West Side of Kauai, this celebration is full of Hawaii culture and nostalgia.
Check out the vast array of cultural demonstrations, a plantation museum, and lots of fun games.
You can enjoy some delicious food, crafts, and fun exhibits at this event. Just make sure to bring along a blanket or chair so you have somewhere to sit. There is live music and admission and parking is free.
Check out the event's Facebook Page for more information.
Learn more about How to Spend the 4th of July in Hawaii.
Annual Paniolo Heritage Rodeo
This gigantic rodeo event is an absolute must-attend in Kauai in July. Multiple days of exciting festivities and fun are to be expected.
Enjoy some delicious food, amazing music and great rodeo events at CJM Country Stables. This is a fun and exciting event for families and people of all ages.
Visit the Annual Paniolo Heritage Rodeo Website for more information.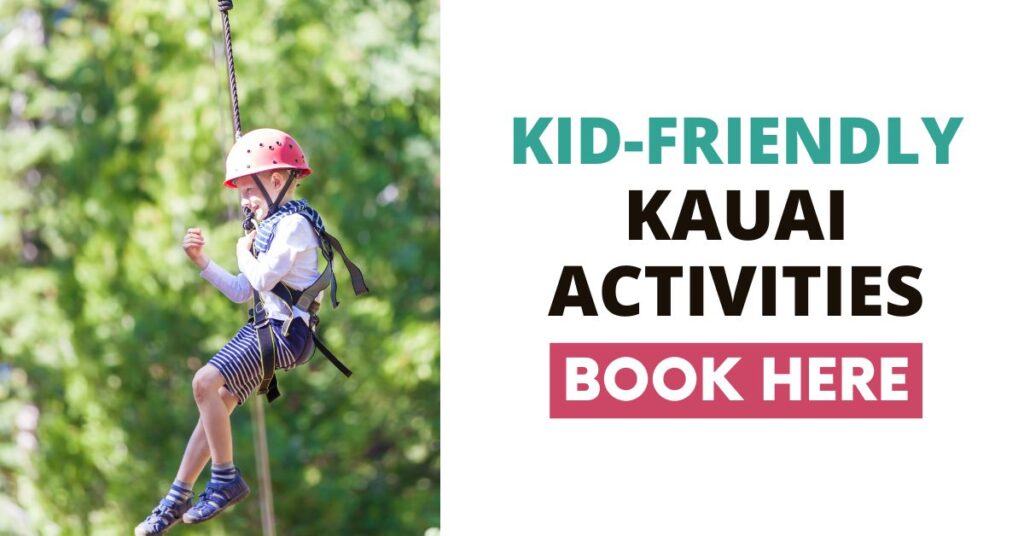 Top 10 Attractions on Kauai in July
There are several fantastic Kauai attractions to enjoy during the month of July. Whether you are looking for Things to do on Kauai with kids, romantic activities or anything in between, you are sure to find some great ideas.
Enjoy your Kauai vacation in July by participating in all the fun the island has to offer.
1. Snorkeling
Get an up close and personal look at the marine life that Kauai has to offer.
Whether you are an expert at snorkeling or a beginner, there is something for everyone. In fact, this can be a great activity to do with the entire family.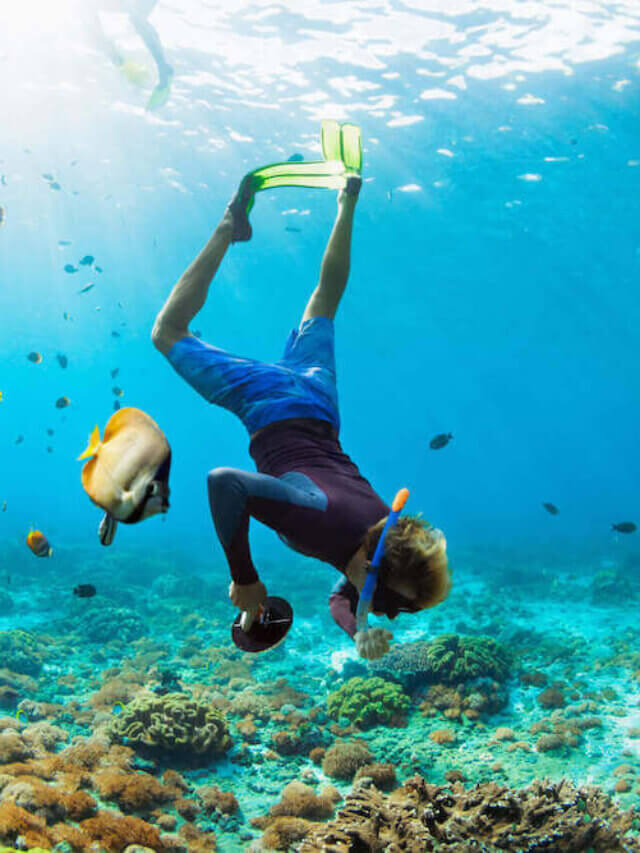 There are several different snorkeling excursions that you can choose from. Some will be a few hours and others will be longer, exploring some of the best snorkeling areas on the island.
On these tours, you will cruise along the Na Pali Coast, where you can spot sea turtles, or choose a tour that takes you over to the forbidden island and check out the dolphins.
There are also beaches that have easy access from the sand. Check out Tunnels Beach, Haena Beach Park, Anini Beach, and more.
2. Helicopter Tours
Get a gorgeous bird's eye view on a fun Kauai helicopter tour. There really is no better way to see the entire island than from a helicopter.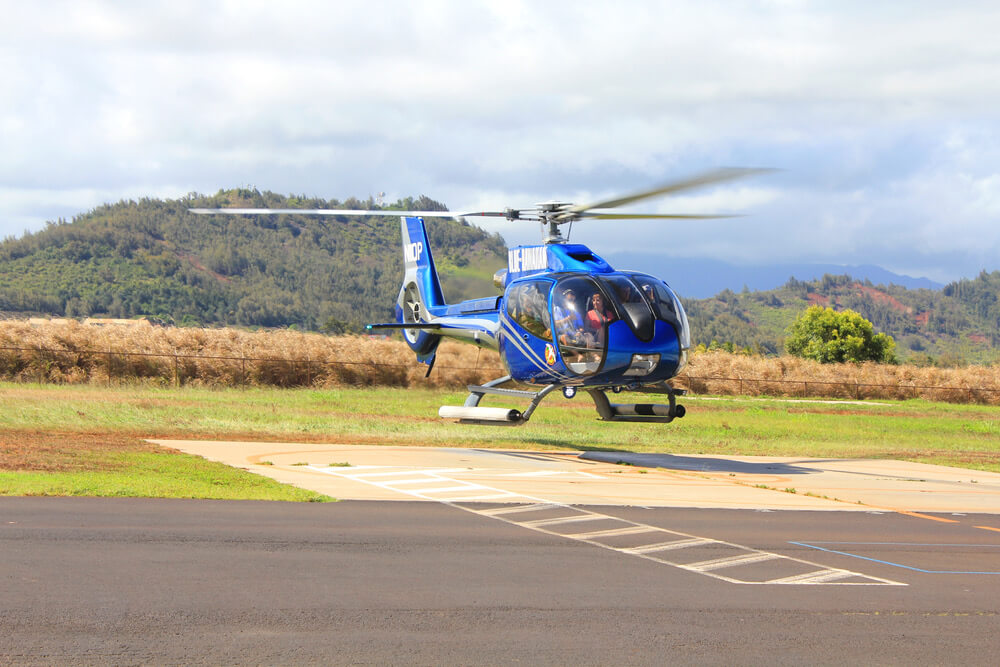 There are several different helicopter tours that you can choose from. Some of these will take you over the beautiful waterfalls, and majestic Waimea Canyon and have you soaring over the Na Pali Coast.
No matter which tour you choose, you are sure to enjoy the amazing sights.
3. Kauai ATV Tour
One of the coolest Kauai adventures is an ATV ride. There are a few companies, but we really like Kauai ATV.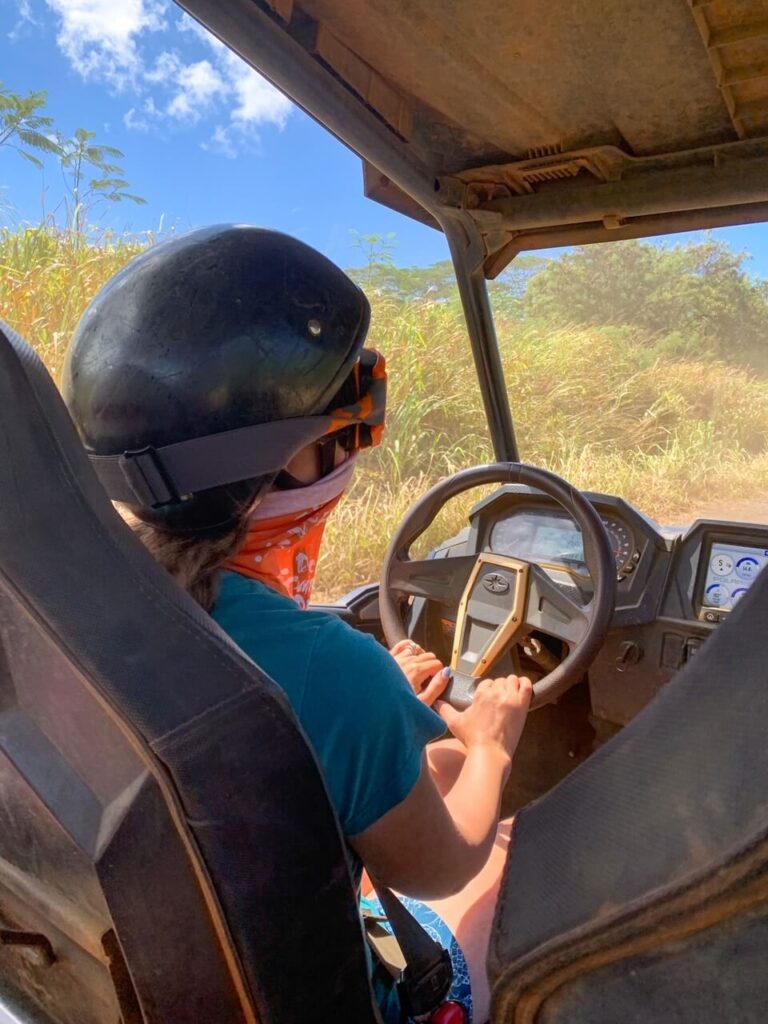 You actually drive around in a UTV that can fit a family of four. There there are tons of cool stops to check out movie sites or hidden gems. Check the latest rates and availability.
4. Luaus
Take in some amazing Polynesian culture and traditions by taking part in a luau. This is one of the best experiences that you can have when in Kauai.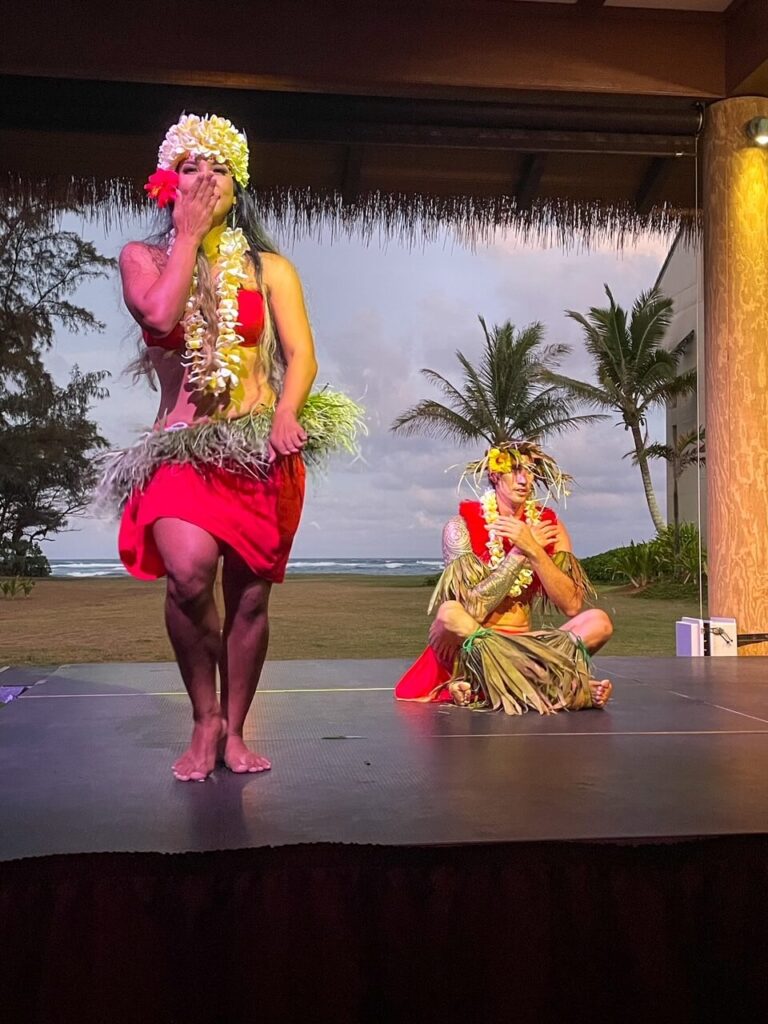 Luaus usually include traditional fire knife dancing, hula dancers, and more. You can watch live performances while you enjoy a delicious buffet of authentic Hawaiian fare, and take in the gorgeous views.
There are several different luaus that you can choose from on the island. No matter which one you choose, you are sure to have an amazing experience.
5. Na Aina Kai Botanical Gardens & Sculpture Park
The greenery that surrounds Kauai is a gorgeous, natural delight. Visit Na Aina Kai Botanical Gardens & Sculpture Park where you can learn more about native flora and plants.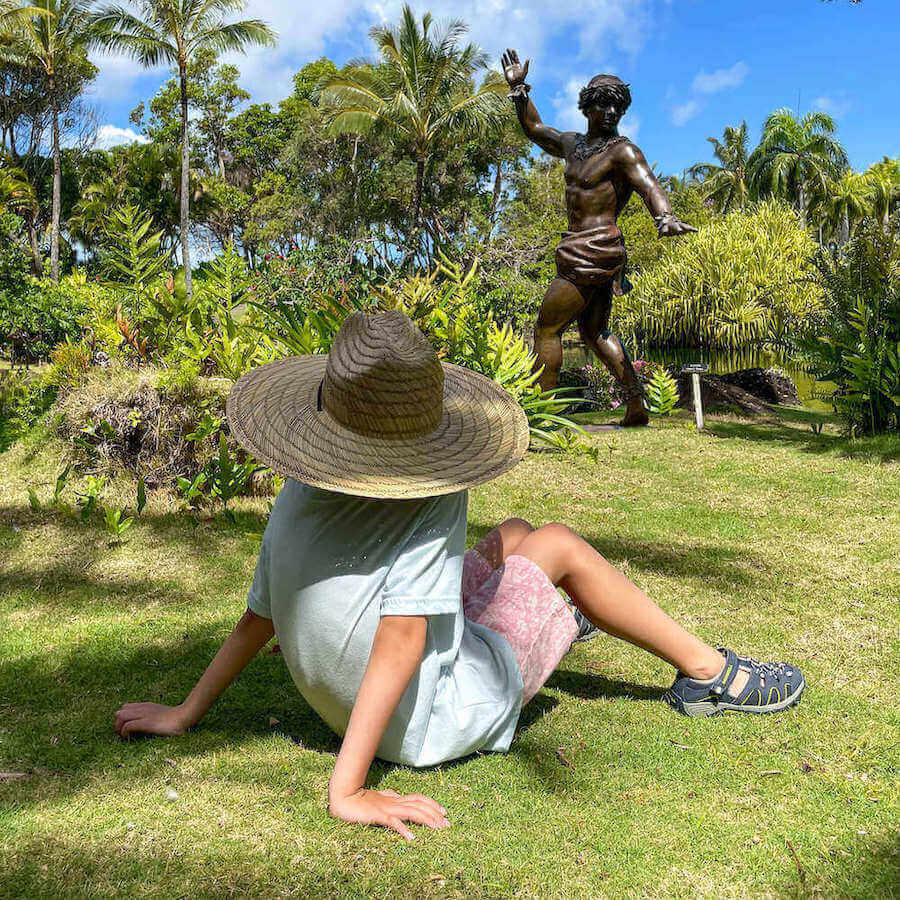 This public garden is a loving display of the owner's appreciation for the island, local land, and culture. Throughout the years, the gardens have expanded and include more for guests to observe.
Check out the Poinciana Maze which includes hedges of fruit trees and hidden pockets. Also inside you will find the Ka'ula lagoon filled with gorgeous koi fish. There is also a Japanese tea house located along the edge of the water.
This place is so much more than just another garden. It is a must-experience excursion while in Kauai.
6. Kauai Plantation Railway
A visit to the Kauai Plantation Railway is both interactive and educational. Learn more about Hawaiian history on this amazing train ride.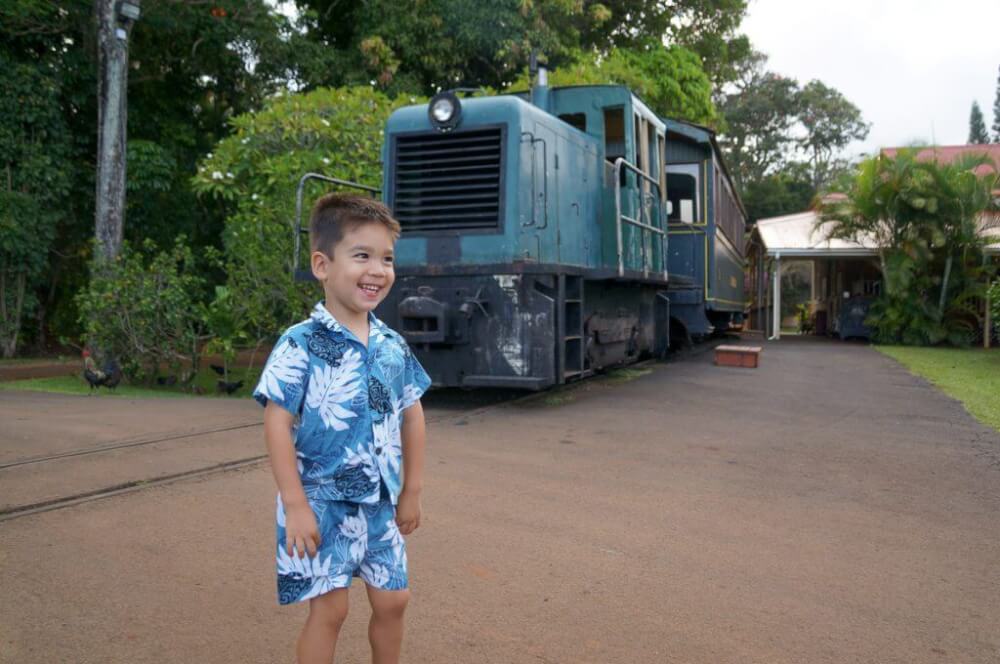 The train chugs through farmlands, orchids, and forests, presenting several gorgeous views to enjoy.
While on your adventure, the tour guide will talk about important destinations as well as the history of the island, allowing you to learn more about Kauai.
This is a great activity to do with kids while visiting Kauai in July.
7. Hanalei Bay
Hanalei Bay stretches for almost 2 miles and is the largest bay on the North Shore of the island. The soft, walkable sand makes this a popular spot for tourists and local surfers.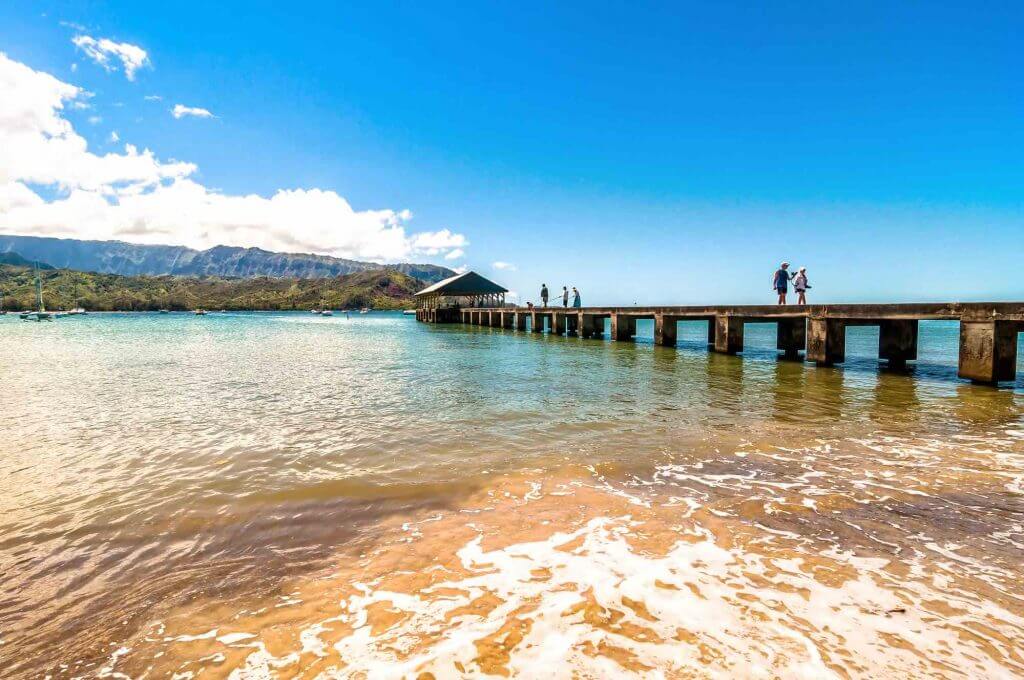 This gorgeous bay is full of pristine beaches, plenty of wildlife, and several delicious places to eat.
Lounge in the gorgeous sand and soak up some sun, try your hand at surfing or enjoy a dip in the water. No matter what you choose, Hanalei Bay is a great place to visit.
8. Mountain Tubing
Tubing on Kauai is a great activity for the entire family to enjoy. It is also a great way to see parts of Kauai that you may not otherwise have the chance to see.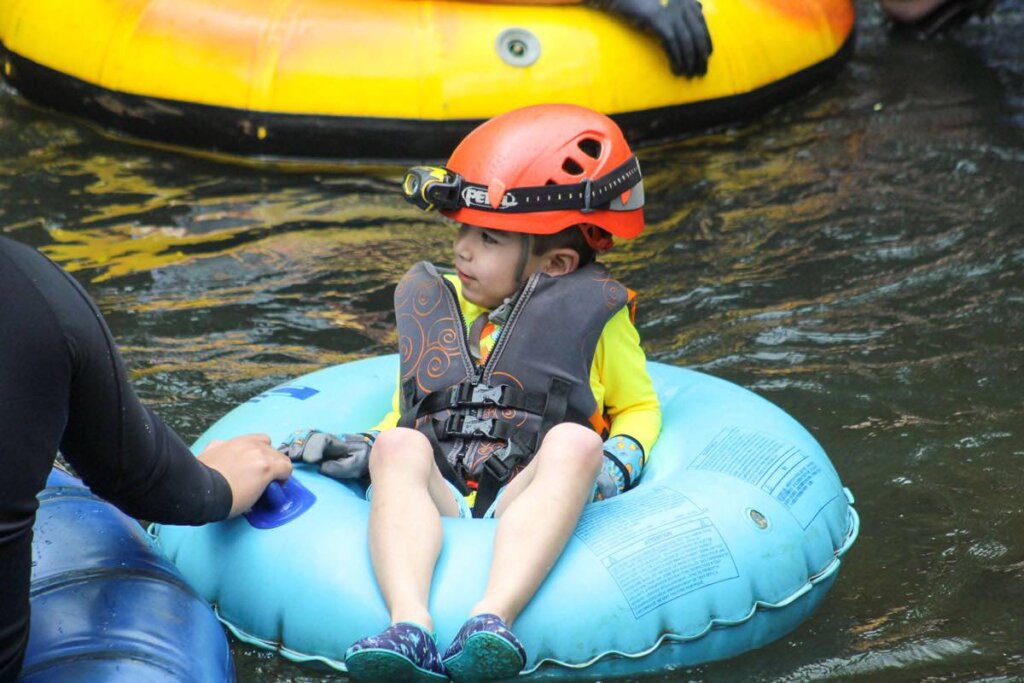 Travel along the slow-moving waters on a tube and enjoy the beautiful sights. You will go deep through the mountains and enjoy the natural, untouched nature that surrounds you.
This is one of the best things to do in Kauai in July. Check the latest rates and availability.
9. Zipline Adventures
Strap in and enjoy an adrenaline-filled adventure as you soar over Kauai. There are several zipline adventures that take you above the island where you can see all kinds of amazing scenery.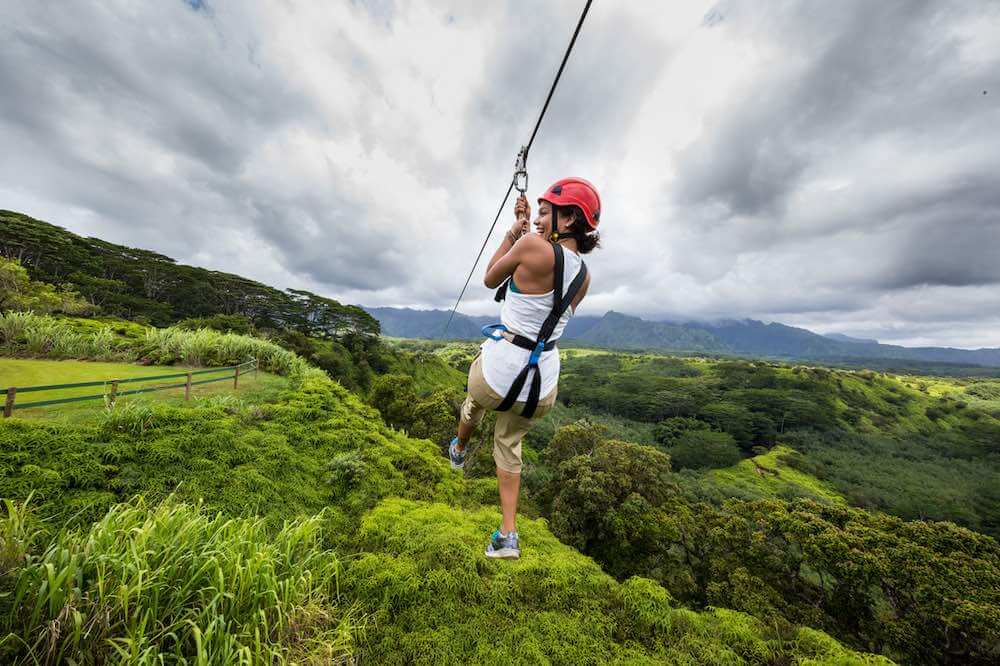 You can reach incredible speeds and get an amazing perspective of the island. You will see the gorgeous blue ocean and the stunning lush greenery with a view from above.
There are several different ziplines you can choose from. Whether you choose a zipline where you can fly hands-free, upside down, and more, this adventure is a great one.
10. Maniniholo Dry Cave
The Maniniholo Dry Cave is an amazing place to visit in Kauai. Located across the street from Haena Beach, this low-ceiling cave is massive and has a sandy floor.
Exploring this amazing dry cave is a great way to spend a day. In fact, there is some history that surrounds this amazing cave.
As per legend, the Menehune were being chased from Waimea Canyon by the Polynesian settlers. Upon the Menehune making their escape through the tunnel that connected to the North Shore, the ceiling collapsed.
This is how legend says this dry cave was formed.
Make sure to bring your camera along to get some amazing photographs of this gorgeous cave.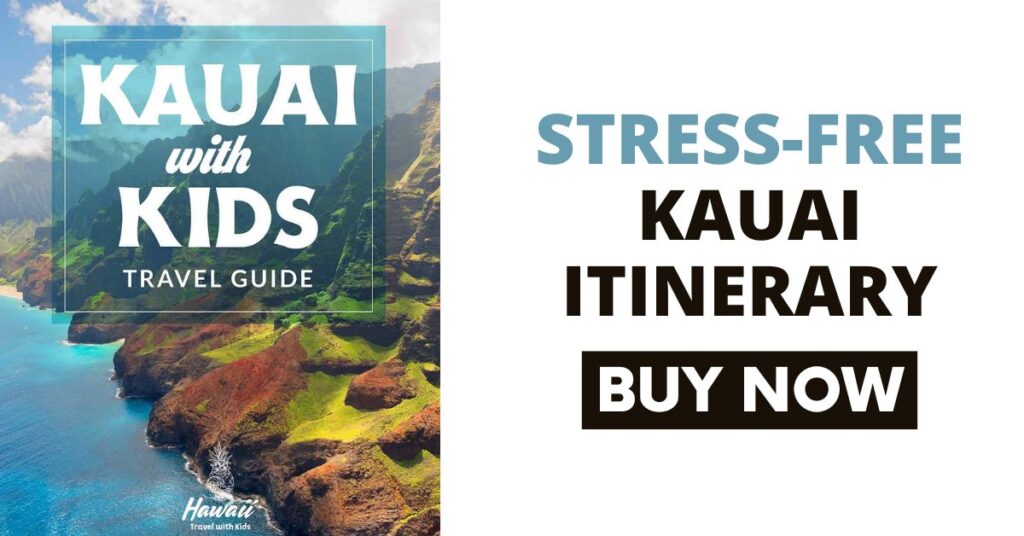 Kauai Hawaii in July Wrap Up
Visiting Hawaii in July is a fantastic experience. Whether you visit Kauai to celebrate the 4th of July, or simply just want to take advantage of the great weather, you are sure to have a great trip.
There are many amazing attractions in Kauai in July. Go snorkeling, Enjoy a train tour or go ziplining. The sky is truly the limit.
Book your Kaui vacation in July today. You won't regret it.
P.S. Join our Hawaii Travel with Kids Facebook group to get connected with other families planning a trip to Hawaii!