Are you planning a trip to Kauai and want to know some fun facts about Kauai? Keep scrolling to find out interesting facts about Kauai that will surprise you!
This list of fun facts about Kauai Hawaii may contain affiliate links, which means if you click on the link and purchase the item, I will receive an affiliate commission at no extra cost to you. All opinions remain my own.
Are you planning to go to Kauai on your Hawaii vacation?
Kauai is a beautiful island that is full of lush greenery and is a great island to go for a relaxing Hawaiian vacation.
Here are some fun and interesting facts about Kauai so you can learn more about this island before your trip.
Don't have time to read a bunch of Hawaii blog posts and reviews? Here are some of our top picks for visiting Kauai.
Popular Kauai Tours/Activities
Favorite Kauai Resorts/Hotels
Grand Hyatt Kauai (this Poipu resort has a luxurious pool area, romantic restaurants, and a stunning ocean view)
Koloa Landing Resort (this is a luxury resort with an amazing pool area and truly spacious rooms)
Royal Sonesta Kauai (we LOVE the pool here because it's the largest one in Hawaii)
Want to Rent a Car in Hawaii?
One of the best places to rent a car in Hawaii is Discount Hawaii Car Rental because they get the best rates from top national companies like Alamo, Dollar, Thrifty, Avis, Enterprise, Budget, and Payless.
Want to skip all the planning and just access my detailed Kauai Itinerary complete with daily schedules, kid-friendly activities, and travel hacks? Click the button below.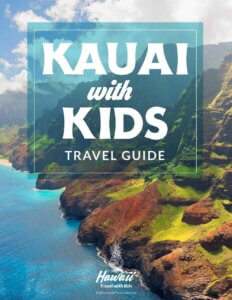 Kauai Facts FAQs
What food is Kauai known for?
Kauai is known for the traditional Hawaiian food, including lomilomi, poke, loco moco, kalua pig, and many more. They are famous in Hawaii for their Hanalei poi and Kauai shrimp.
Why is Kauai called Kauai? 
In the Hawaiian language, "ka" means the, "ua" means rain, and "i" means place. So, it translates to "the rainy place." Kauai is often referred to as the 'Garden Island' because it is filled with exotic beautiful plants and flowers wherever you look.
How old is the island of Kauai? 
Kauai is actually the oldest island out of all of the main Hawaiian islands! It was formed between three to five million years ago.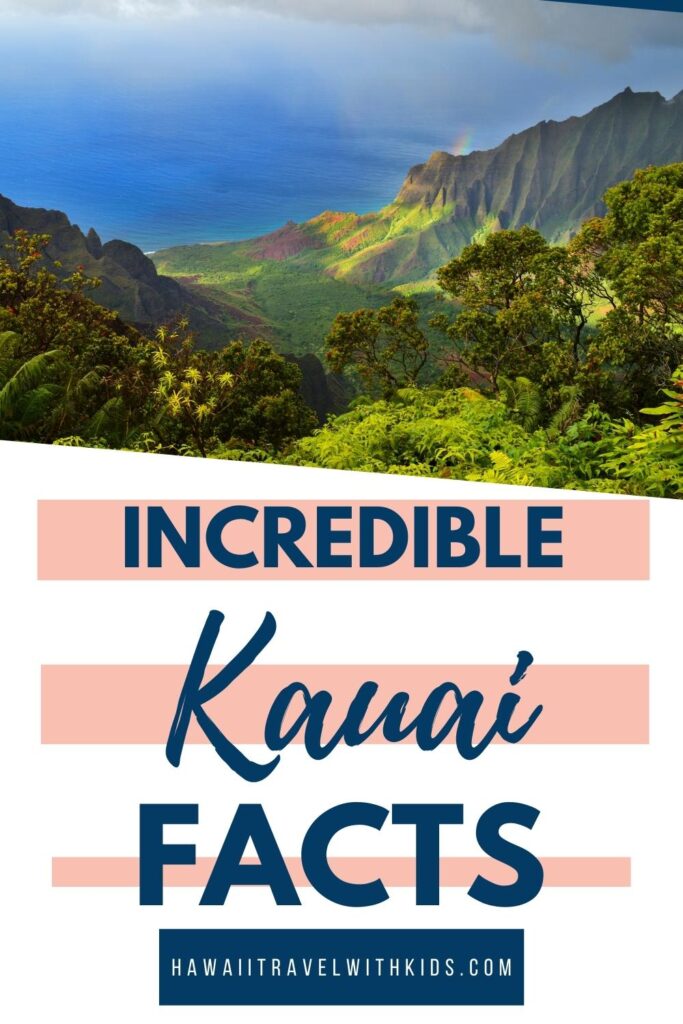 18 Fun Facts About Kauai
Here are some Kauai fun facts! There will be some historical facts as well as some interesting facts about Kauai to help you learn about the island and its people before you arrive.
1. Hollywood Movies were Shot Here
So many amazing movies were filmed in Kauai, which makes sense because it is an incredibly beautiful island still wild in many ways.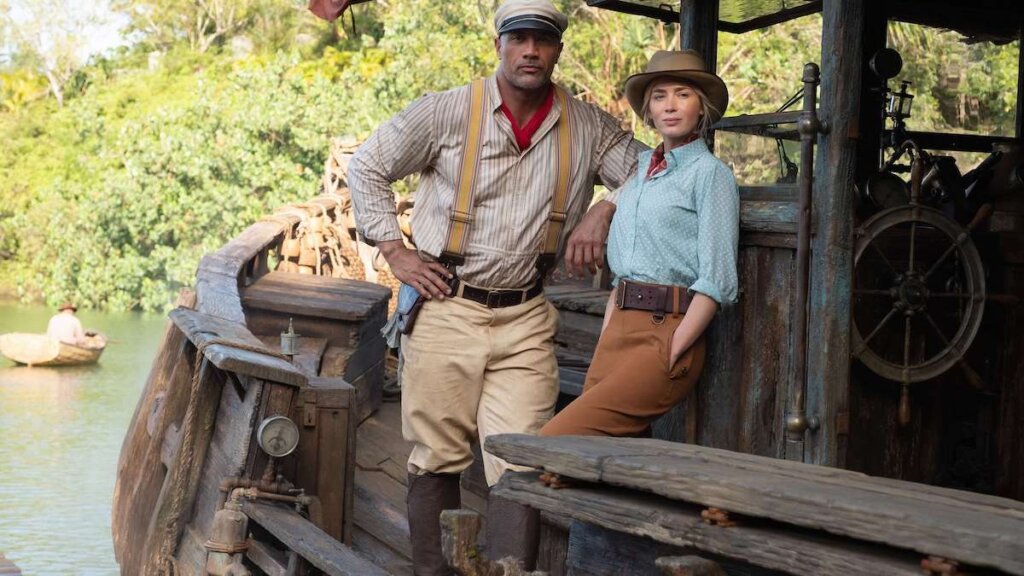 Some of the more popular ones include King Kong in 1976, Jurassic Park in 1993, Avatar in 2010, Soul Surfer in 2011, Pirates of the Caribbean: On Stranger Tides in 2011, Jurassic World in 2015, Fast & the Furious Presents: Hobbs & Shaw in 2019, and Jungle Cruise in 2021.
See if you can recognize the places you see in the movie during your trip to Kauai or use it for your Kauai trivia one game night!
2. The Largest Coffee Plantation in America
Kauai Coffee is the largest coffee plantation in America and is located on the island's south side. At this plantation, it grows, harvests, roasts, and packages all of its coffee.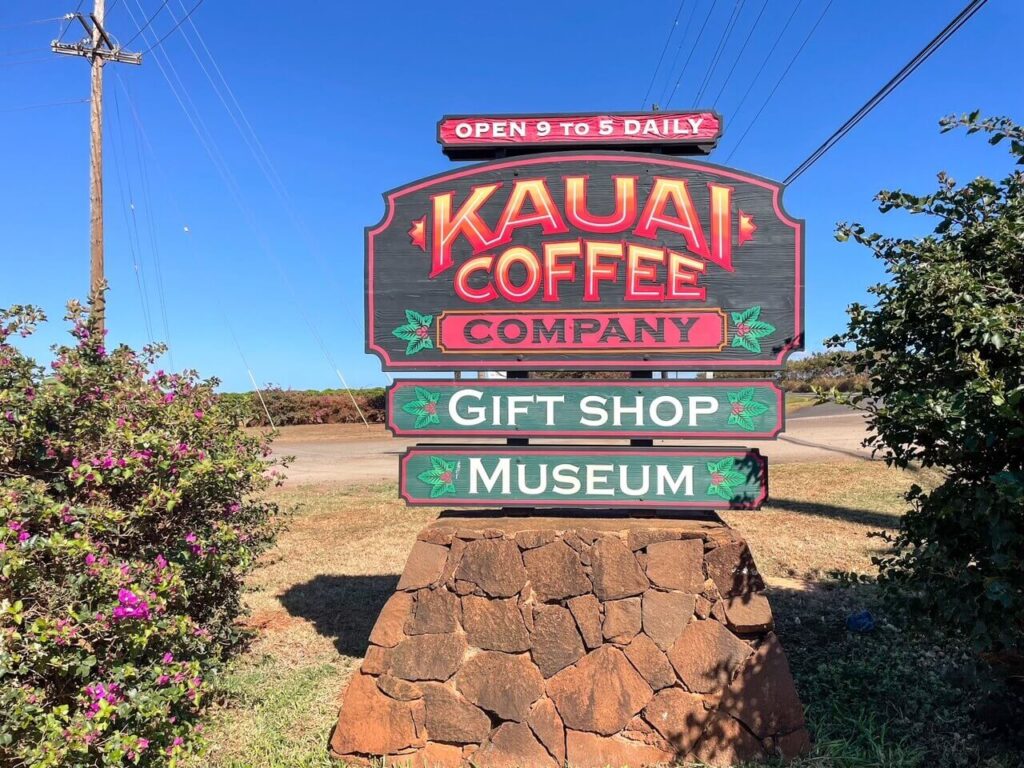 You can take a free walking tour of this coffee farm and enjoy some of their delicious coffee with a free sample. It might just become your new favorite coffee brand! Check out our Kauai Coffee farm tour review.
3. Palm Tree Building Code
When you visit Kauai, you will see something completely different from the other islands, especially in Oahu. You will not see any skyscrapers! This is definitely one of the most fun facts about Kauai.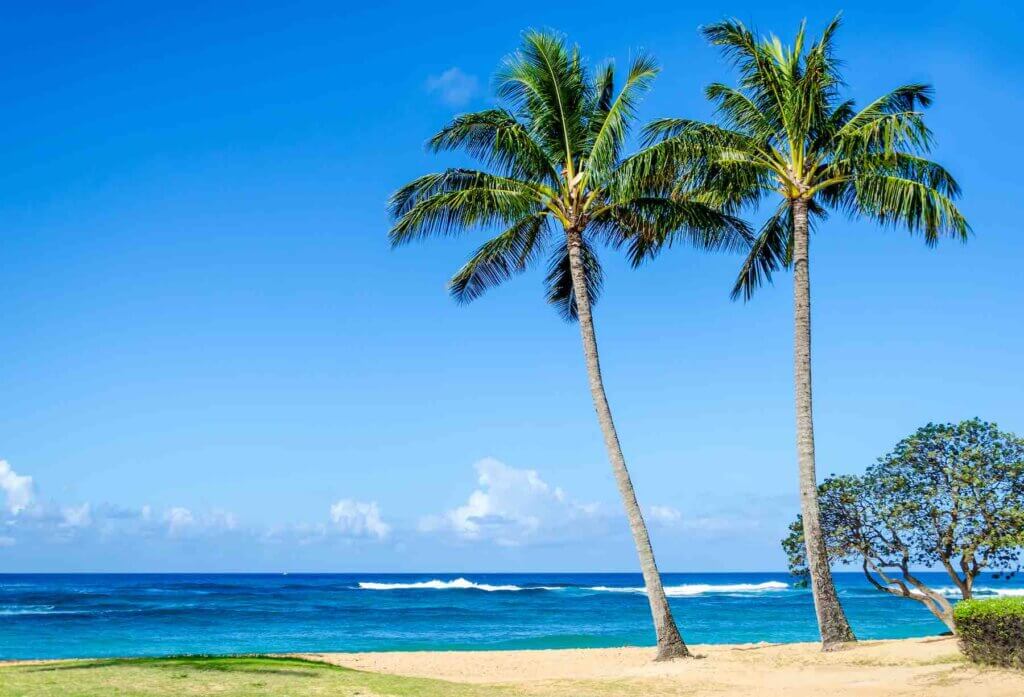 In Kauai, it is actually illegal to build something that is taller than a palm tree. So, all the buildings, resorts, and hotels will all be less than four stories tall. This helps keep Kauai a beautiful island to visit.
4. Kauai is the Wettest Place on Earth
Did you know that Kauai is one of the wettest places on earth? Mt. Waialeale on Kauai gets around 450 inches of rain every single year!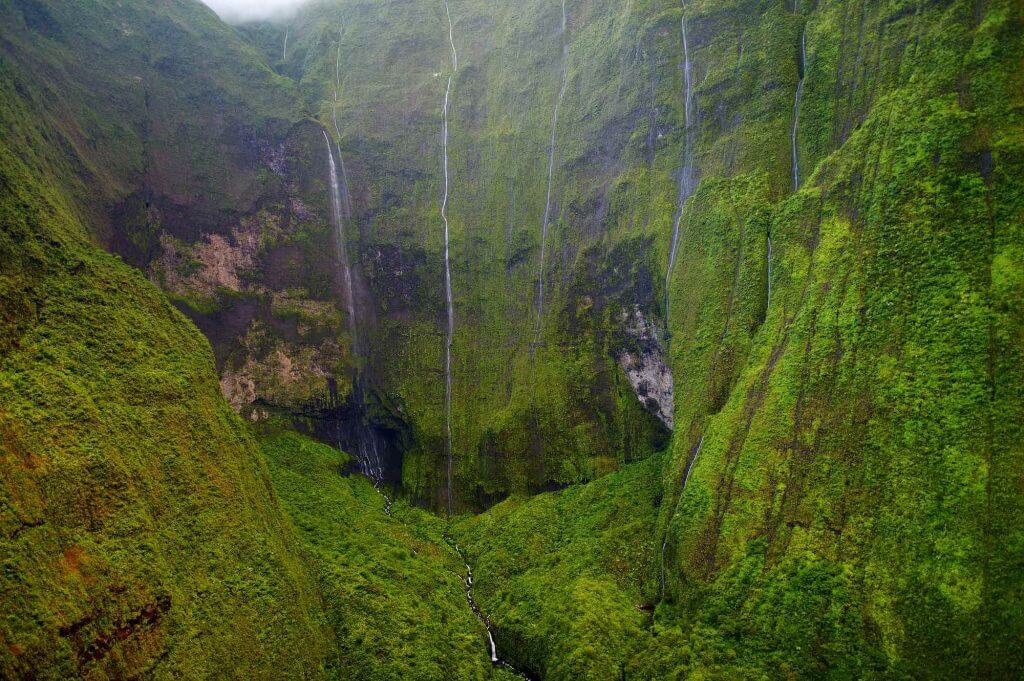 When you take the averages from around the world, Kauai is in the top ten! Back in 2018, it had 519 inches of rain on Mt. Waialeale.
5. Waimea Canyon
The Waimea Canyon is absolutely breathtaking and is one of the places you definitely need to check out during your trip to Kauai. It is often referred to as the Grand Canyon but is not the same size as the actual Grand Canyon.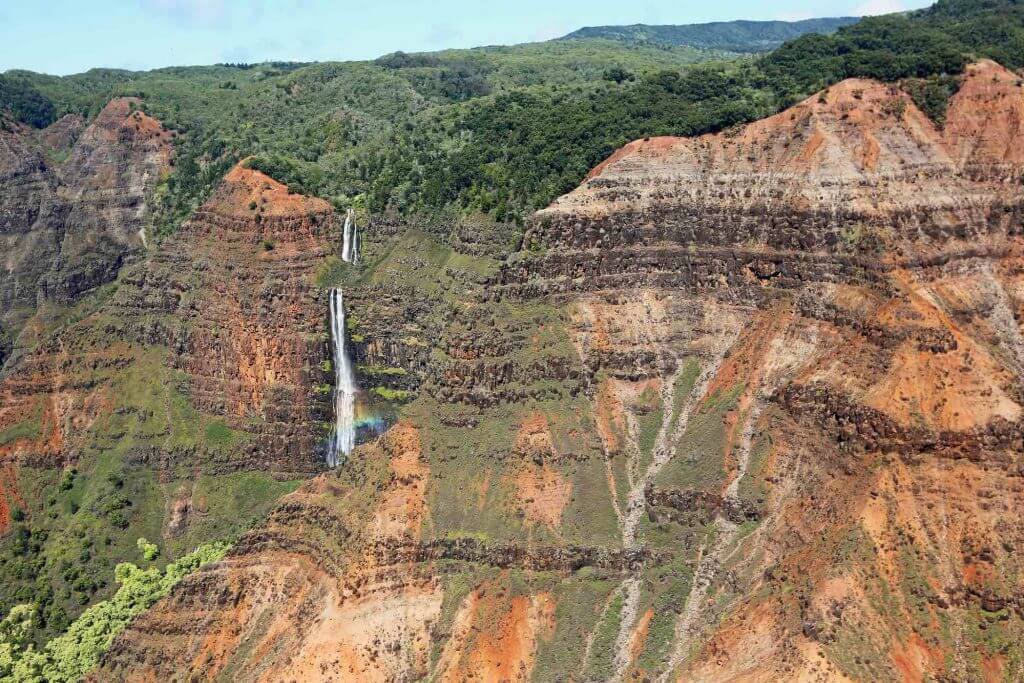 Here are some Waimea Canyon facts for you!
Waimea Canyon is about one mile wide and 14 miles in total length. It is around 3,600 feet deep too!
It is the only canyon in Hawaii and the largest in the Pacific.
Waimea is Hawaiian for reddish water. It gets its name from the stunning red soil found all around the canyon.
6. There is No Daylight Savings
This is not Kauai-specific, but it is still a fun fact about Hawaii in general. Hawaii does not participate in daylight savings.
Because the Hawaiian islands are all close to the equator, there is no point in having daylight savings anyway.
7. 111 Miles of Beach on Kauai
Another one of the cool Kauai facts is that it has 111 miles of beach surrounding the island. This means you can get to the beach from almost anywhere!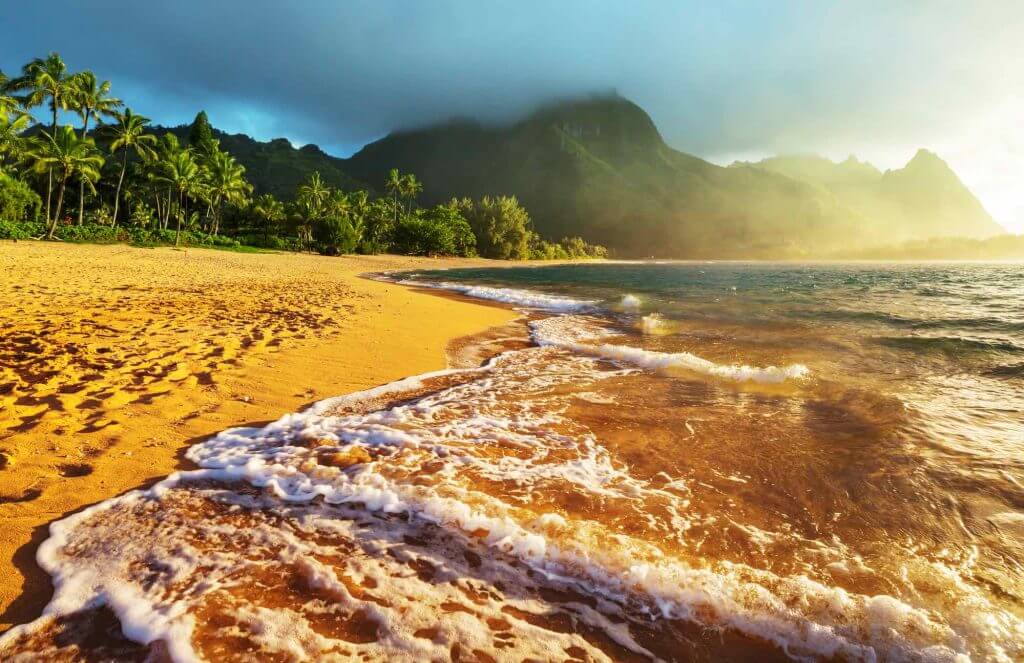 Over 50% of the island has a shoreline, making it more accessible to enjoy the beautiful beaches than any other Hawaiian island.
8. Kauai Grows More Taro Than Any Other Island
Like their coffee, Kauai grows more taro than any other Hawaiian island.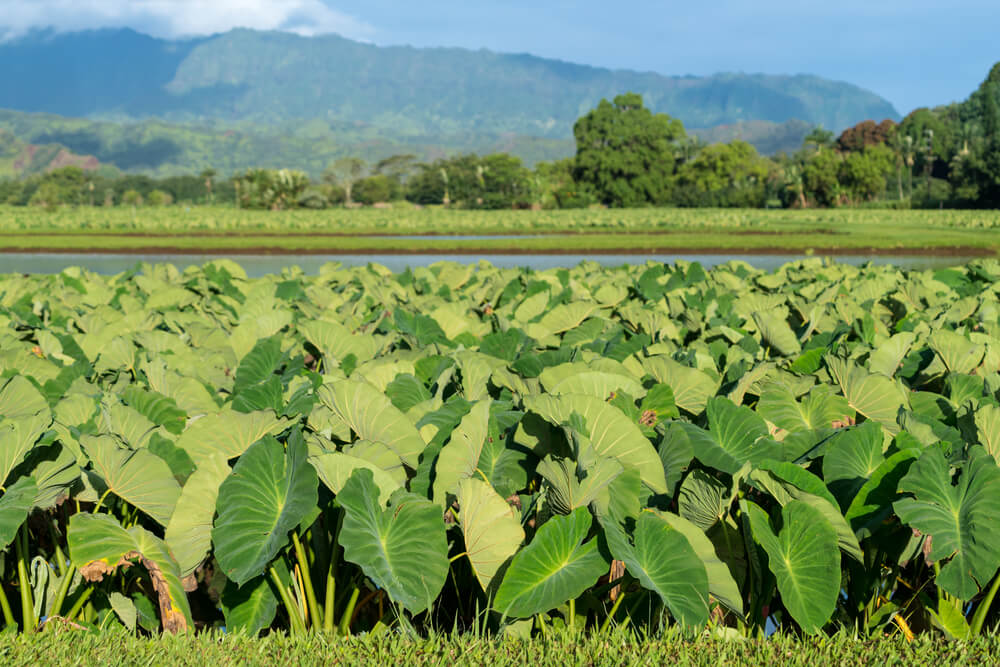 It takes around six months for the taro to mature, so when they grow it in the Hanalei Valley, they stagger the planting so that they can reap a harvest each week.
9. 90% of Land is Used for Agriculture
This is another reason why Kauai is called the garden island; 90% of the land is used for agriculture.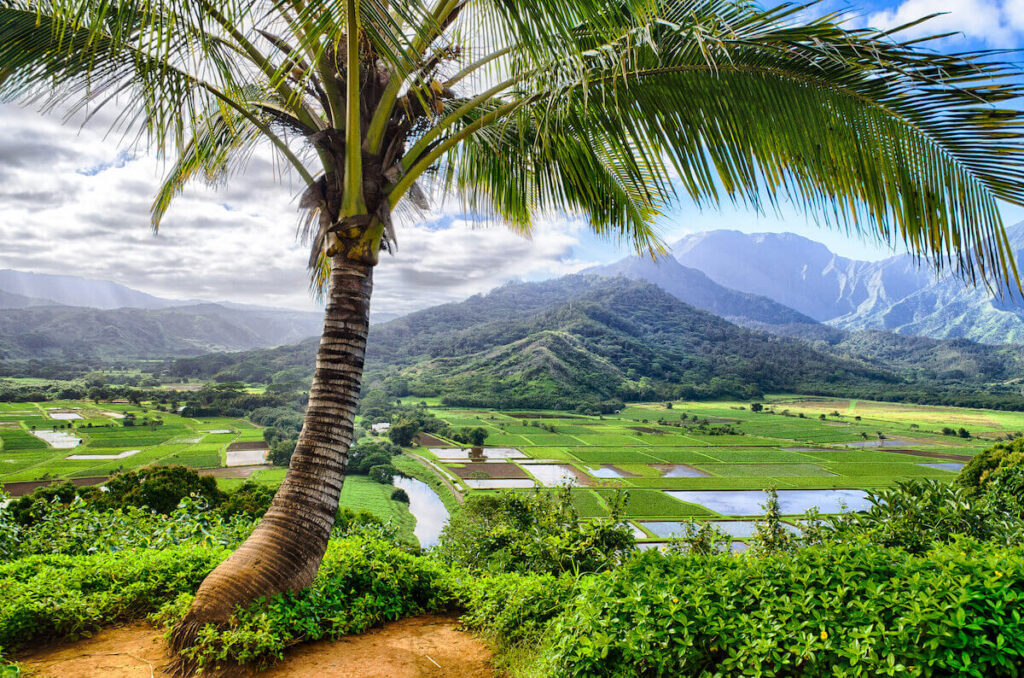 Because of the rain and weather conditions, it is the perfect island to grow many delicious foods, including coffee, taro, sugar cane, coconuts, and many more.
10. You Can Only Access Some of the Island
Another interesting fact about Kauai, Hawaii, is that most of the island you cannot access by car. You will have to use an ATV or go by foot on hiking trails to see more of the island. However, the majority of the island is still not accessible.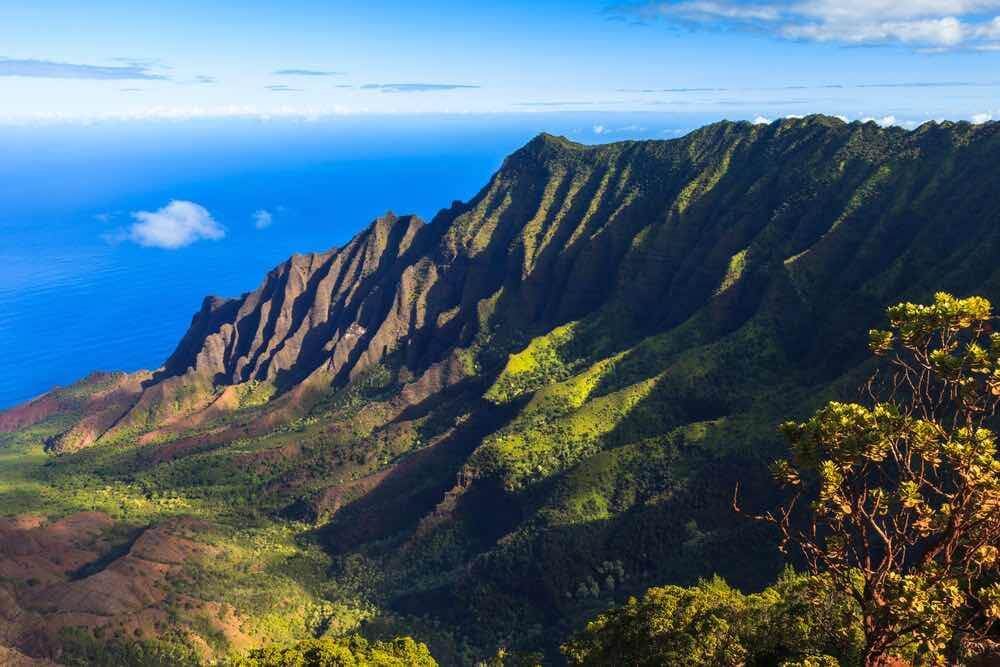 So, to see the island's true beauty, you must go on a helicopter tour!
11. No Circle Island Tours
Unfortunately, there are no circle island tours like there are on the other islands. This is mainly because between the Na Pali Cliffs and Waimea Canyon; it is pretty much impossible to have a road connecting both sides of the island.
12. No Mongoose on Kauai
Back in 2012, there were two captured mongooses in Kauai. Other than that, they don't really live on this island. Mongooses are mainly found in Oahu, the Big Island, Moloka'i, and Maui.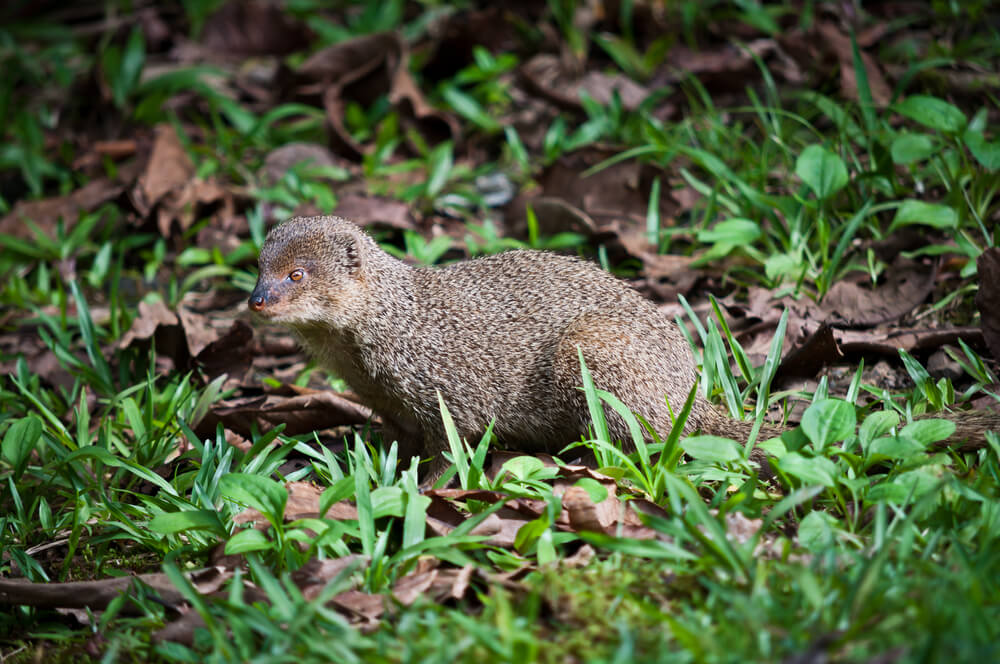 Every now and then, there will be sightings, but there is not a population of mongooses living in Kauai.
13. Kauai has Tons of Wild Pigs
Some say there are more pigs in Kauai than humans, but not quite. However, this island is full of wild pigs, and the population keeps increasing.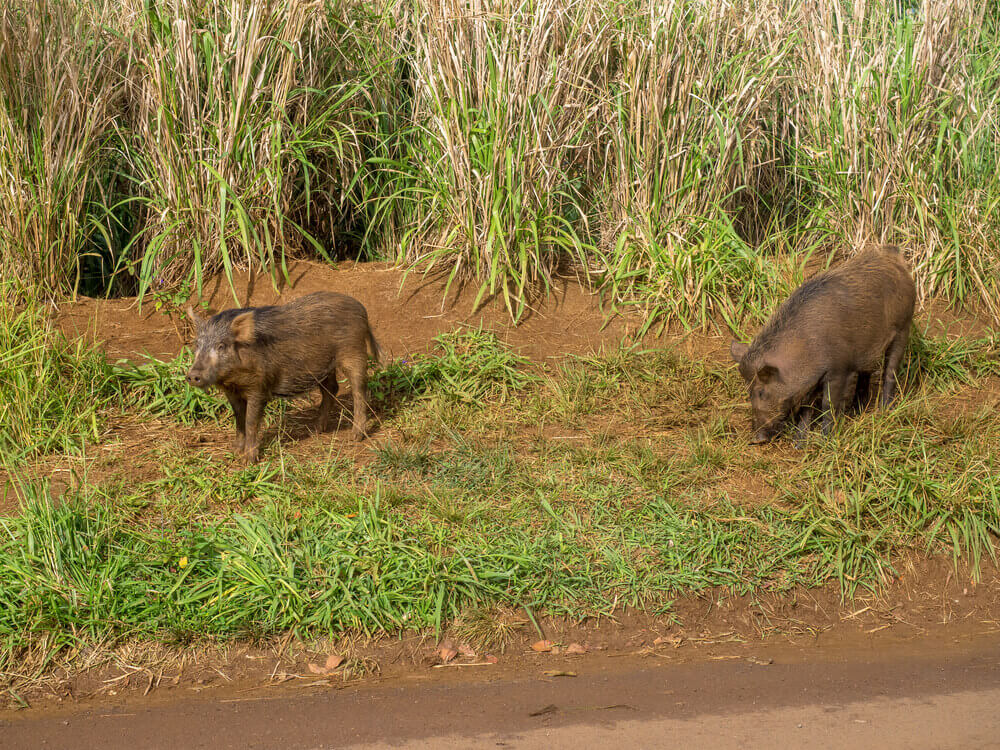 Some have tried to calculate just how many pigs there are, and some guess anywhere between 11,000-55,000. You will see them in a wildlife refuge in Kilauea, sometimes run across the highway, and jump out randomly while hiking.
14. The Color of Kauai is Purple
Did you know that each Hawaiian island has a color? Well, they do, and Kauai's official color is purple!
15. Kauai's official flower
Kauai's official flower is the Mokihana. It is a green berry that is only found on Kauai. These green berries are grown on Mount Waialeale.
It has to be extremely wet to grow Mokihana which is why it only grows in Kauai.
16. Two Major Hurricanes Hit Kauai
Two major hurricanes have hit Kauai and have knocked out parts of this smaller island. This is another of Kauai's history facts that is important to know before arriving on this island.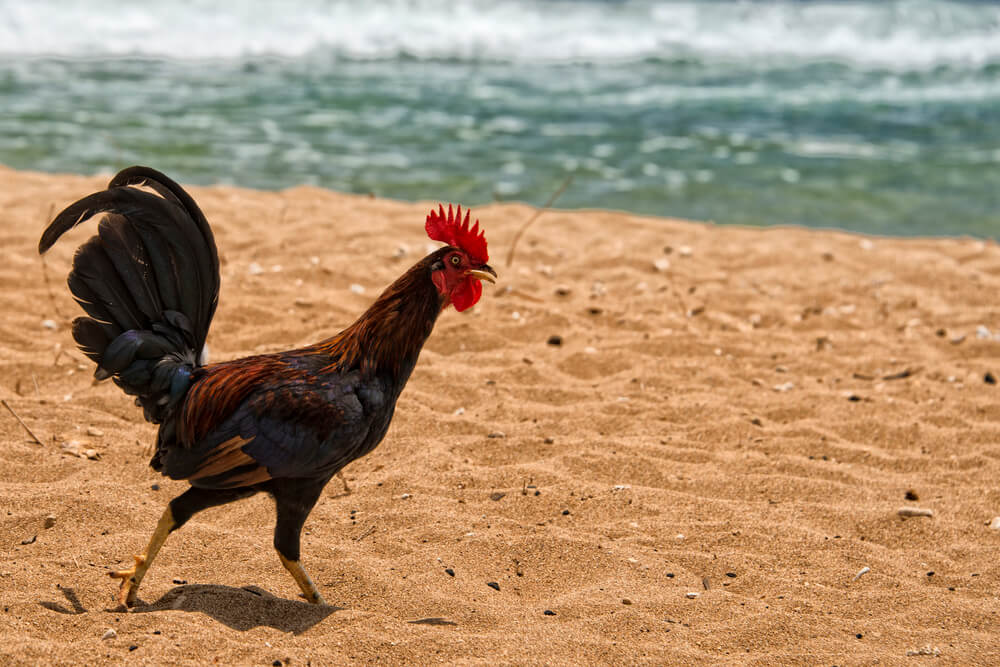 The first one was Hurricane Iwa back in 1982. This was considered a category 1 hurricane that hit Kauai, Oahu, and Niʻihau. It had winds around 100 MPH and waves as tall as 30 feet.
This hurricane damaged 2,345 buildings and left 500 families homeless. There was even one death from the hurricane and three from the aftermath.
The second major hurricane to hit and destroy Kauai was Hurricane Iniki in 1992. This hurricane was considered a category 4 and was the most powerful hurricane to hit all of the Hawaiian islands, with winds up to 225 MPH.
There were no tropical cyclone warnings for this hurricane in Kauai, and there were six deaths from it. More than 5,000 homes just on Kauai were damaged. This hurricane wiped out Kauai, and it took years to fix and rebuild.
17. Incredible Water Features in Kauai
Because it rains all the time and is a very wet island, it has more streams, beaches, rivers, and waterfalls combined than any other Hawaiian islands!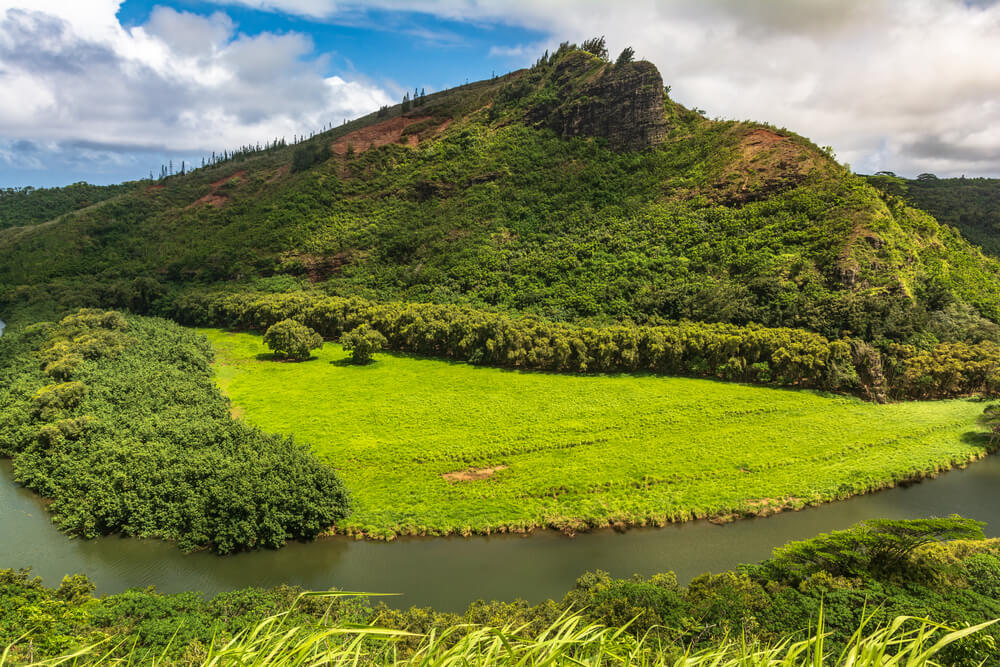 The Wailua River, about 19 miles long, is the only navigable river in all of Hawaii. You can kayak and canoe down this stunning river for an amazing experience.
The tallest waterfall in Kauai is Waipoo in the Waimea Canyon, and it falls 800 feet!
If you are a water person and love to explore and be surrounded by the water, Kauai is definitely the island for you!
18. Perfect Weather
Kauai is known for having near-perfect weather. It always seems to be around 75-85 degrees consistently throughout the year.
Rain usually falls at night or in the early morning and does not last long. You'll find that even the ocean has a perfect temperature at 60-80 degrees year round!
Wrap Up
Kauai is an incredible island full of rich culture, interesting facts, and so many fun things to learn.
Now that you know all these facts about Kauai, you will enjoy your trip there so much more. These Kauai facts will help you to appreciate the beauty you will find here and the people you will meet.