Are you homeschooling and want to teach your kids about Hawaii? Or are you doing some research and want to know more about our 50th state? Scroll to find out 50 fun facts about Hawaii that are sure to blow your mind!
This fun facts about Hawaii post contains affiliate links which means if you purchase something from one of my affiliate links, I may earn a small commission that goes back into maintaining this blog.
When you hear the word "Hawaii," you probably immediately think of Waikiki Beach, surfing on the North Shore, Hawaiian volcanoes, and luaus.
But, how much do you really know about the Hawaiian islands?
Hawaii has such an incredible history that most tourists don't know about, even when they spend a week or two exploring the islands.
And there are so many interesting facts about Hawaii for kids that might blow their minds!
So, I've come up with 50 fun facts about our 50th state. Plus, if you scroll all the way down, you can get a free Hawaii trivia printable so you can quiz your friends!
Ok, let's learn some Hawaii facts and trivia!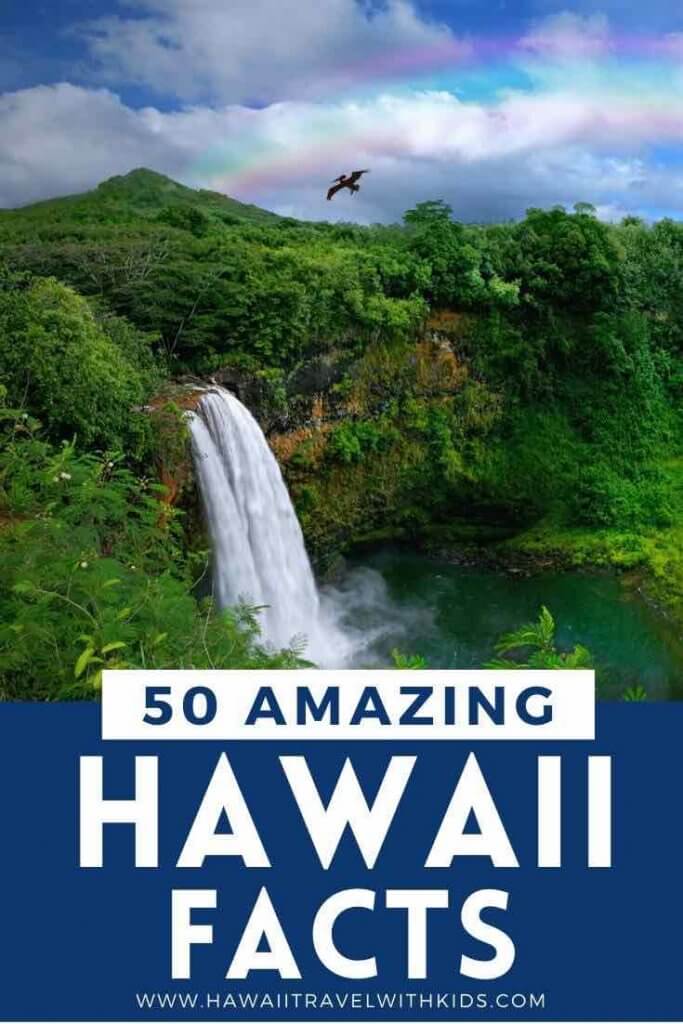 50 Fun Facts About Hawaii
1. Hawaii is made up of 132 different islands
While there are 132 different Hawaiian islands and 124 islets, shoals, and reefs, the 8 main Hawaiian islands are Oahu, Maui, Kauai, Big Island (aka Hawaii Island), Molokai, Lanai, Niihau, and Kaho'olawe.
2. There are only 12 letters in the Hawaiian alphabet
When traveling to Hawaii for the first time, some of the street names are super long and can be a bit overwhelming. And GPS always pronounces them incorrectly.
So, it's kind of fascinating that while some of the words are really long, the Hawaiian language actually only has 12 letters. This is one of the coolest Hawaii fun facts for kids.
Vowels: A, E, I, O, U
Consonants: H, K, L, M, N, P, W
For the longer words, it's usually best to break them up into smaller words to make them easier to pronounce the first time. Pretty soon, they will start rolling off your tongue.
3. Hawaii is the second widest state in the U.S.
Most people don't realize that the way the Hawaiian Islands are situated makes them the second widest state in the United States. That's one of the best Hawaii fun facts!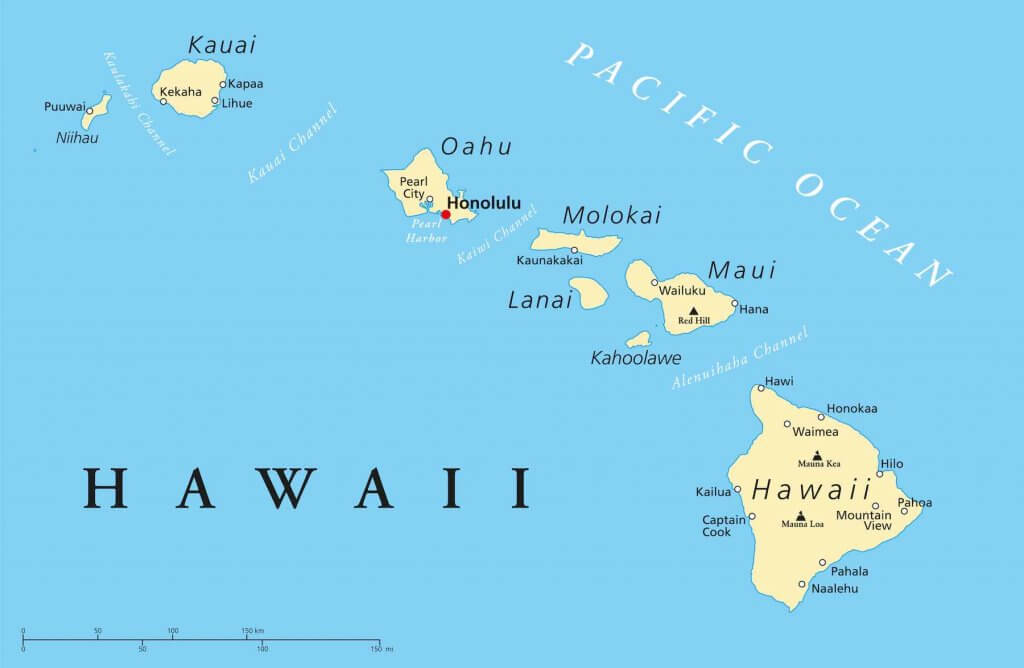 It's 1,523 miles between Niihau and the Big Island. The widest state is Alaska, which spans 2,700 miles.
4. Hawaii became the 50th State on August 20th, 1959
On July 4th, 1894, the Republic of Hawaii was established and Sanford Dole (cousin of Dole Plantation's founder James Dole) became the Republic's first president.
President William McKinley annexed Hawaii in 1898 and it remained a U.S. territory until it became a state nearly 60 years later.
It's the only U.S. state made up entirely of islands. It's also one of the smallest states.
5. Iolani Palace is the only royal palace in the United States
One of the most fascinating facts on Hawaii for kids is that Hawaii is one of the few states that was originally an independent nation.
It was ruled by Hawaiian kings and queens (called ali'i) until 1893 when the monarchy was overthrown.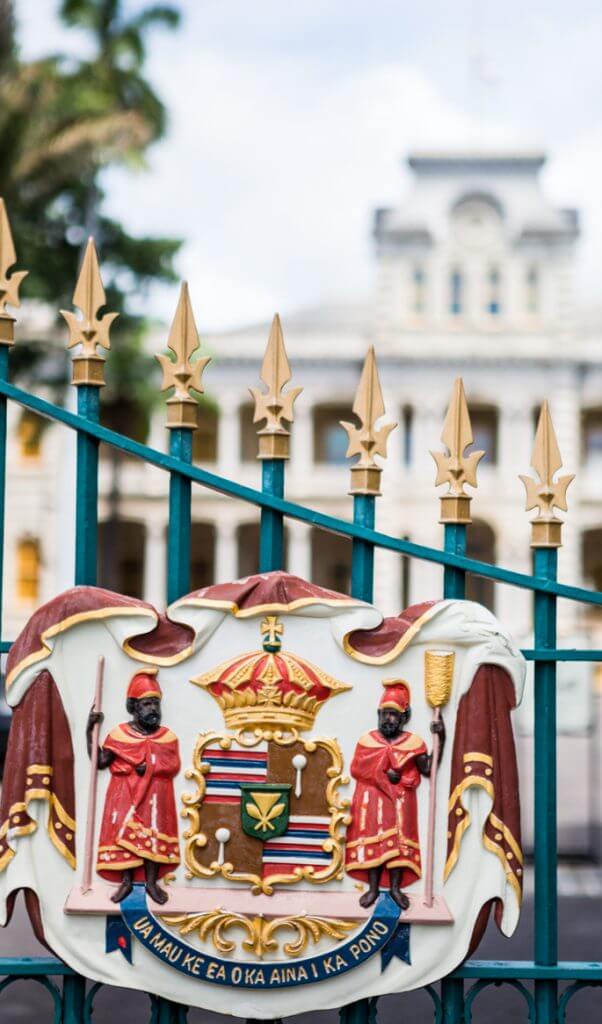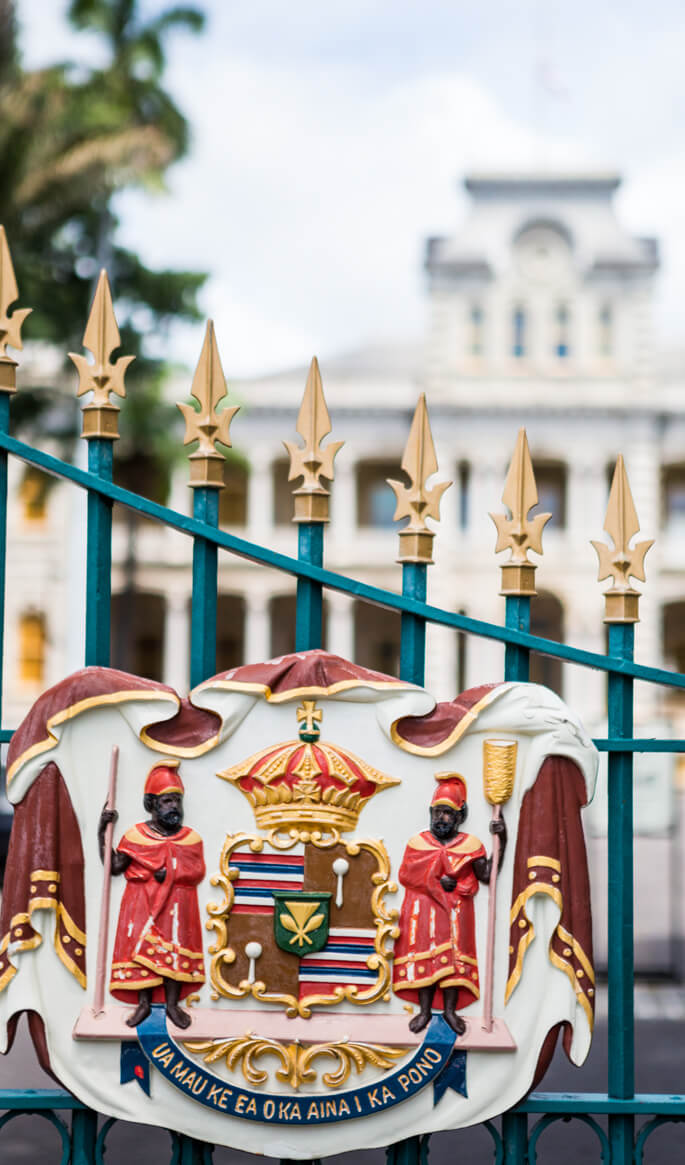 Iolani Palace was built in 1882 by King David Kalakaua and was the home of Hawaii's last reigning king and queen.
It was registered as a National Historic Landmark in 1962 and today it's one of the best historic sites in Hawaii to learn about the Hawaiian monarchy.
They offer some pretty cool tours and they have restored Iolani Palace to its former glory. And they've even tracked down furniture and items that were taken/sold a hundred years ago.
6. Hawaiian Monarchy was illegally overthrown by the United States
Back in 1887, the United States began leasing Pearl Harbor to use as a military base. During this time, a group of non-Hawaiians formed the Hawaiian Patriotic League and decided to launch the Rebellion of 1887 against the Hawaiian monarchy.
That led to the Bayonet Constitution, where King Kalakaua was forced to sign a new constitution to allow non-Hawaiians in his cabinet (or face execution) and greatly diminish his own power.
Of course, this provided a lot of political tension between the King and his new cabinet members. So, there was the Wilcox Rebellion of 1888 which was a plot to overthrow King Kalakaua and replace him with his sister, Princess Liliuokalani.
King Kalakaua died in 1891 due to health issues and Princess Liliuokalani became Queen.
A group of non-Hawaiian men in her cabinet formed The Committee of Public Safety and they executed a military coup to overthrow the Hawaiian Kingdom in 1893.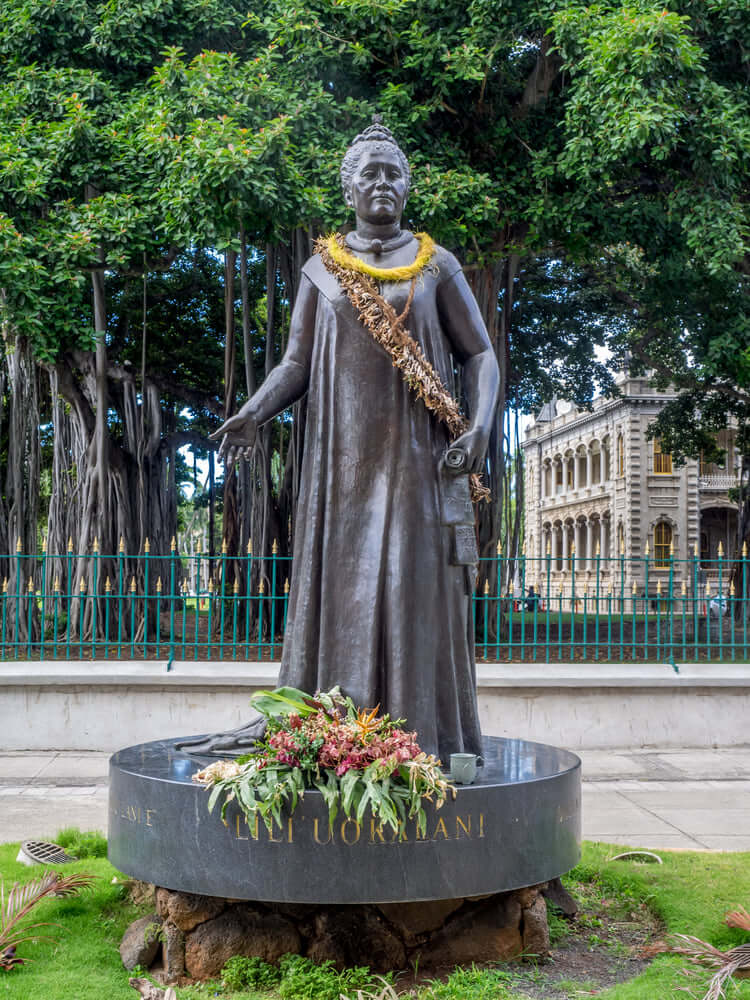 This with the help of American diplomat John L. Stevens and President Harrison's Secretary of State John W. Foster. They sent in Marines to support the military coup and force Queen Liliuokalani to abdicate her throne.
Later, Princess Kaiulani (Hawaii's last princess) went to Washington D.C. to speak out against the overthrow and even met with President Grover Cleveland, who was in favor of restoring the monarchy.
However, his successor, President William McKinley didn't agree. He was fighting the Spanish-American War and saw Hawaii as a strategic location. So, he annexed Hawaii in 1898.
In 1993, the United States government finally apologized for overthrowing Hawaii's monarchy. This act gave a kick-start to the Hawaiian sovereignty movement led by Native Hawaiians.
7. Mauna Kea is the tallest mountain in the world
While most people consider Mount Everest to be the tallest mountain in the world at 29,032 feet. But, that's only the case if you don't measure from the base of the ocean.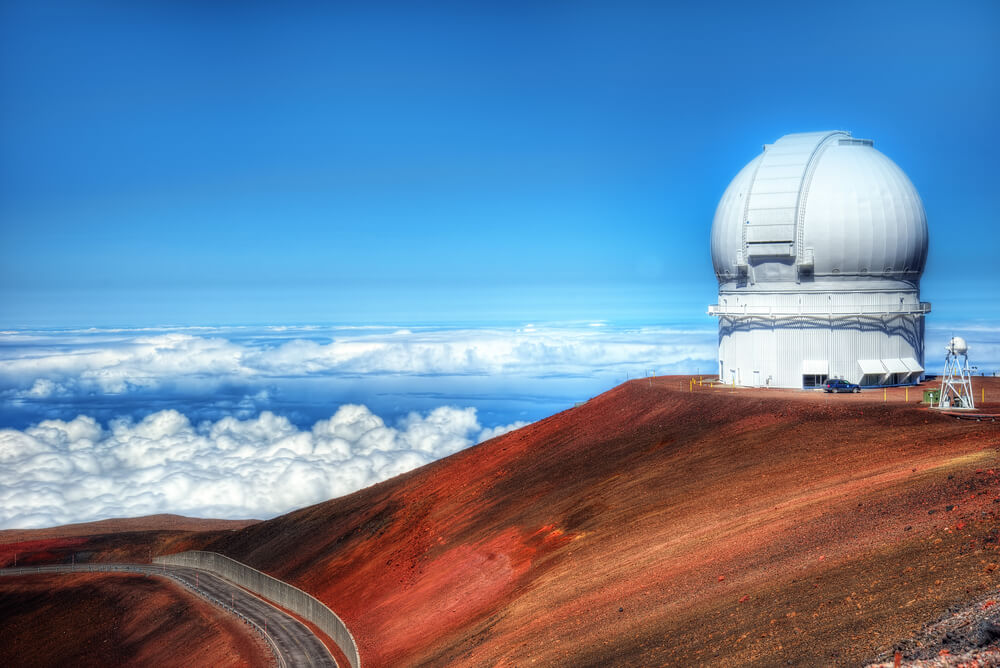 Mauna Kea (on the Big Island) is 33,496 feet tall from the top of the mountain all the way down to the ocean floor.
That's one of the most interesting facts on Hawaii!
8. Hawaii produces only 2% of the world's pineapple supply
Pineapple is what Hawaii is known for and back in the day, there were tons of pineapple plantations across the major islands.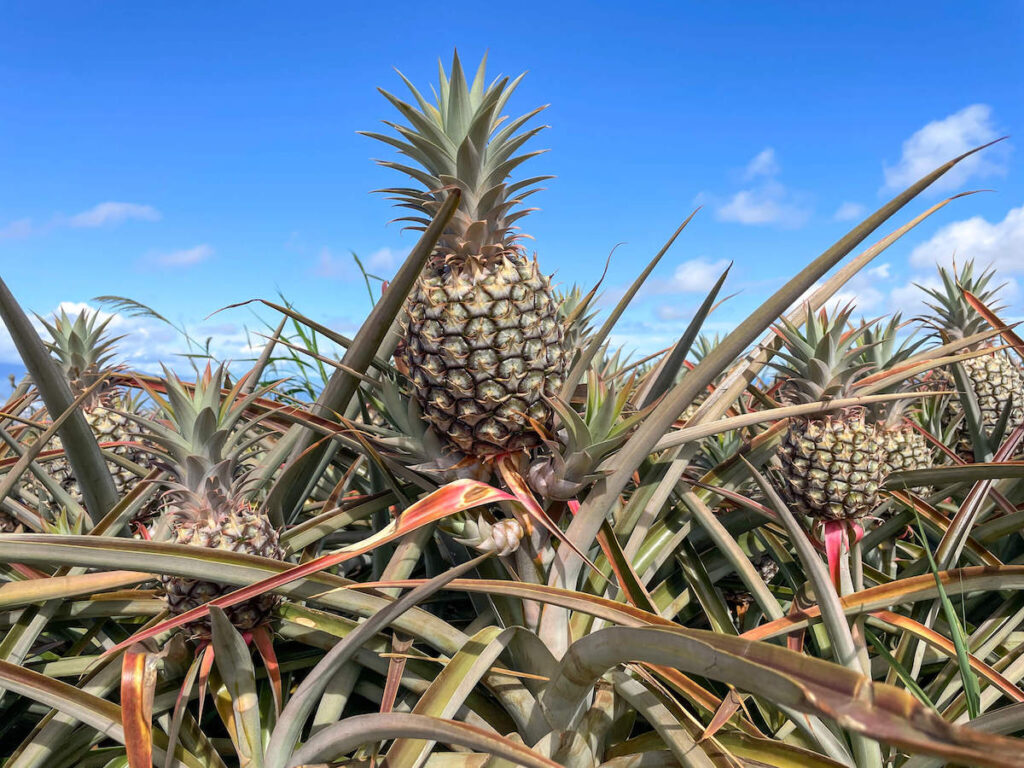 Today, there are only 2 commercial pineapple plantations left in Hawaii: Dole Plantation and Maui Gold Plantation.
That's because it's cheaper to produce pineapple in other countries. But, you can still buy Hawaii-grown pineapple all over Hawaii and it's the only fresh produce you can bring back home to the Mainland from Hawaii.
9. The Big Island grows about 42 acres each year
The Big Island is the youngest Hawaiian island and it's constantly growing.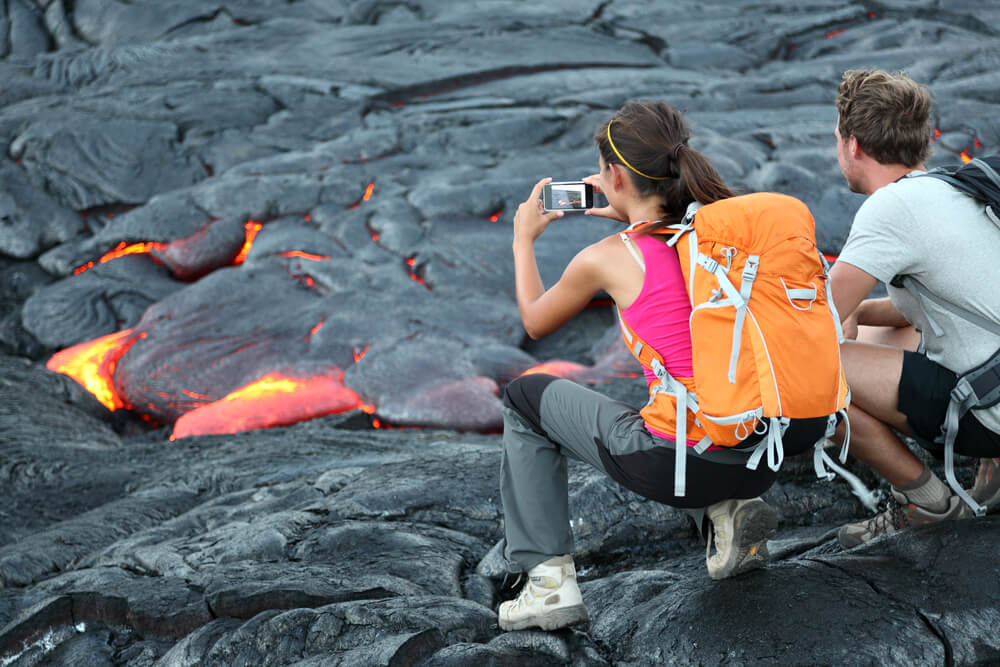 That's because the Kilauea volcano has been actively erupting for the past 30 years. Each time it erupts, it spills into the ocean. And it adds up to about 42 acres of new land each year.
I think that's one of the coolest facts about Hawaii Volcanoes National Park!
10. Each island is represented by a particular flower
Another fun fact about Hawaii is that each Hawaiian island is associated with a particular flower
Hawaiian Island Flowers
Oahu: Ilima
Kauai: Mokihana Berry
Maui: Lokelani
Big Island: Lehua Ohia
Molokai: White Kukui Blossom
Lanai: Kaunaoa
Kaho'olawe: Hinahina
Niihau: Pupu Shell
11. Each Hawaiian island also has a designated color
In addition to a flower, the eight major island also have a color. You'll see these colors in parades to represent the islands.
I think this is one of the most fun facts about Hawaii for kids!
Hawaiian Island Colors:
Oahu: Yellow
Kauai: Purple
Maui: Pink
Big Island: Red
Molokai: Green
Lanai: Orange
Kaho'olawe: Grey
Niihau: White
12. Only 7,400 people live on Molokai
If you're looking to get away from crowds, Molokai's population hovers around 7,400 people. It's really easy to plan a Maui to Moloka'i day trip to explore this island.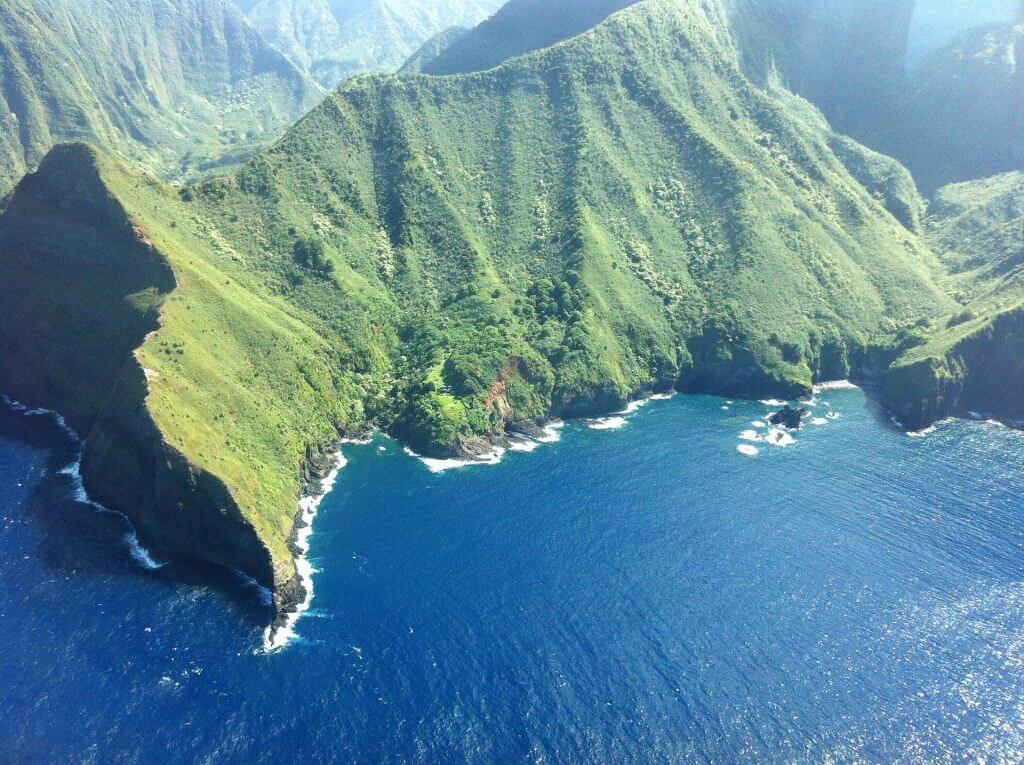 And Molokai isn't even the smallest. Even fewer people live on the neighboring island of Lanai.
13. Molokai wins 3 records for natural wonders
Molokai is home to the world's highest sea cliffs, Hawaii's longest waterfall, and the largest white sand beach in Hawaii.
These are just a few reasons to add Molokai to your travel bucket list!
14. Kilauea is the world's most active volcano
While Hawaii is home to many amazing volcanoes, the most famous is Kilauea because it's the best place to see lava in Hawaii.
It erupted continuously from 1983 to 2018 and most recently erupted in October 2021.
You can experience the glory of Kilauea with a trip to Hawaii Volcanoes National Park.
15. Haleakala Crater is the world's largest dormant volcano
While Kilauea is the world's most active volcano, Haleakala on Maui is the world's biggest inactive volcano.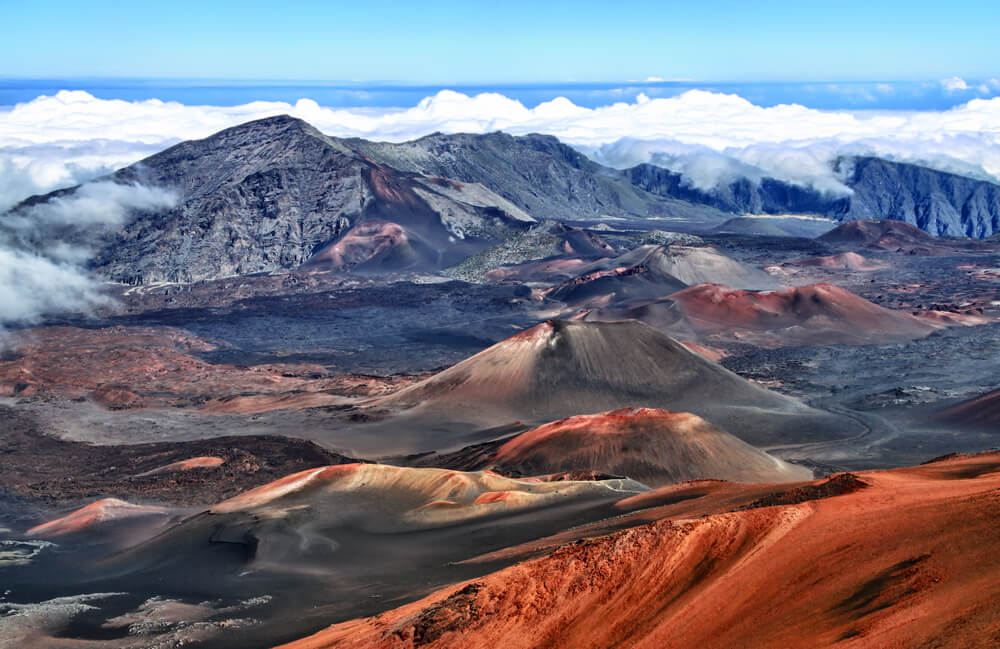 This huge volcano is responsible for forming 75% of the island of Maui. It's 10,023 feet tall and the inside of the crater is about 7.5 miles by 2.5 miles.
But, most of the volcano is actually below the surface of the ocean. It's about 30,000 feet tall from the bottom of the ocean to its highest peak.
Haleakala last erupted in the late 1700s. Today, people head to Haleakala Crater to see the best sunrise in Maui and to go hiking.
This is just one of many fun facts about Maui.
16. Hawaii is the only state that grows coffee commercially
One of the best things to drink in Hawaii is the famous Kona coffee from the Big Island. But, there are actually also coffee farms on Kauai, Maui, and Oahu.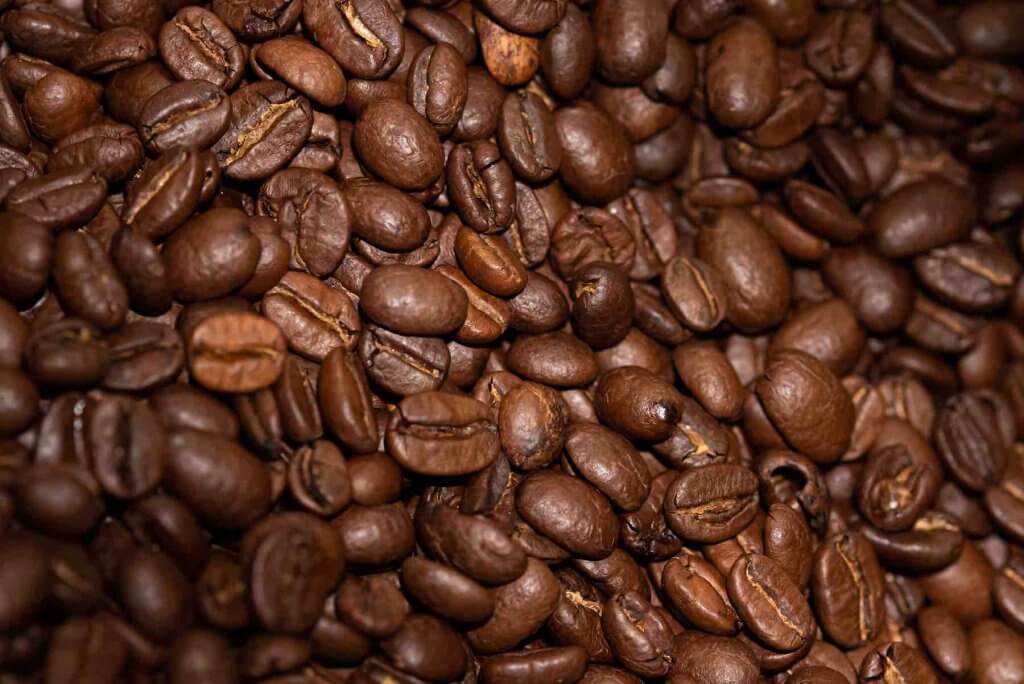 That's because Hawaii has the perfect tropical climate for growing coffee. Plus, it's got rich soil.
Hawaii is also the only U.S. state that commercially grows vanilla beans and cacao.
17. The first Asian American in the United States Senate was from Hawaii
Hiram Fong was the son of Chinese immigrants who came to Hawaii to work the sugar cane plantations.
He fought for Hawaii to become a state and in 1959, he was elected to the U.S. Senate.
Fong is actually the only Republican who has ever served as a Senator from Hawaii.
18. The Big Island has 10 of the world's 14 climate zones
Many people assume that all of Hawaii is a tropical paradise. But, it actually has a more diverse climate than people realize.
Head to Akaka Falls to experience a rainforest and Hapuna Beach Park for a hot desert.
And yes, sometimes it even snows up at Mauna Kea!
19. Macadamia nuts aren't from Hawaii
Go to any souvenir shop in Hawaii and you'll find boxes of chocolate-covered macadamia nuts.
But, one of the weird facts about Hawaii I recently learned is that the Hawaiian macadamia nut is actually Australian.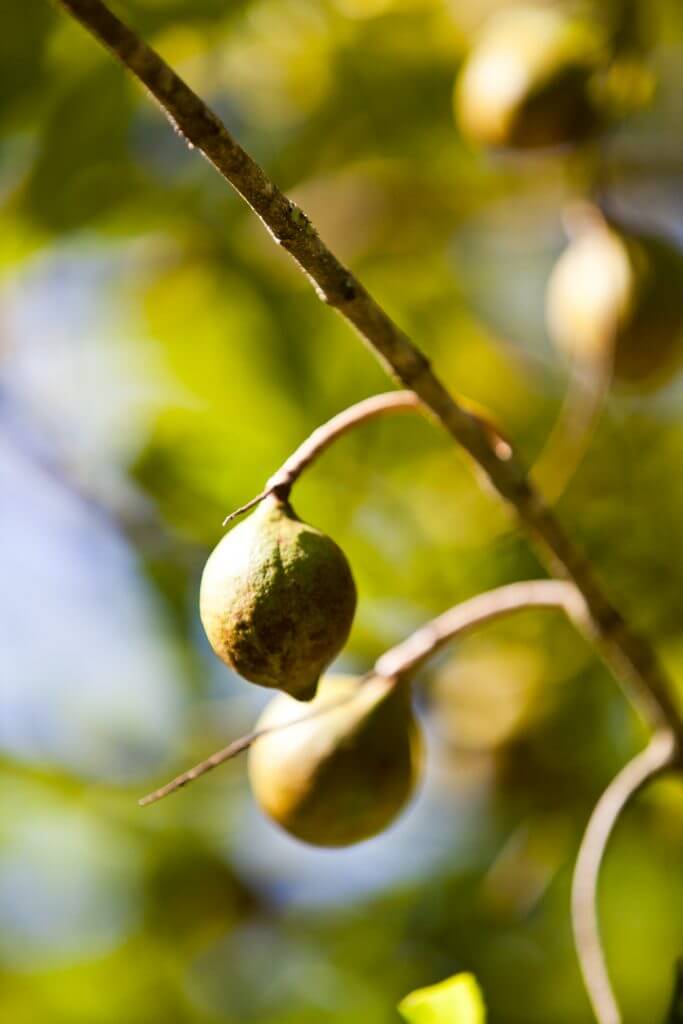 It came to Hawaii in the 1920s, where it soon became a harvest crop.
Of course, nowadays you'll see macadamia nuts in lots of Hawaiian and Pan-Pacific cuisine across the islands.
20. Gambling is illegal in Hawaii
One of the craziest facts about Hawaii is that it's illegal to gamble there. Hawaii and Utah are the only U.S. states that have banned gambling.
So, don't expect to head to a casino in Hawaii. And you can't even gamble on cruise ships in Hawaii. Hawaii doesn't even have a lottery.
But that doesn't mean Hawaii residents don't like gambling. They just have to fly to the Mainland to do it.
There's a reason why locals call Las Vegas Hawaii's "9th island!"
21. No building on Kauai can be taller than a palm tree
I think that one of the most interesting facts about Kauai is something I learned as a kid. By law, no building can be taller than a palm tree, which is about 4 stories tall.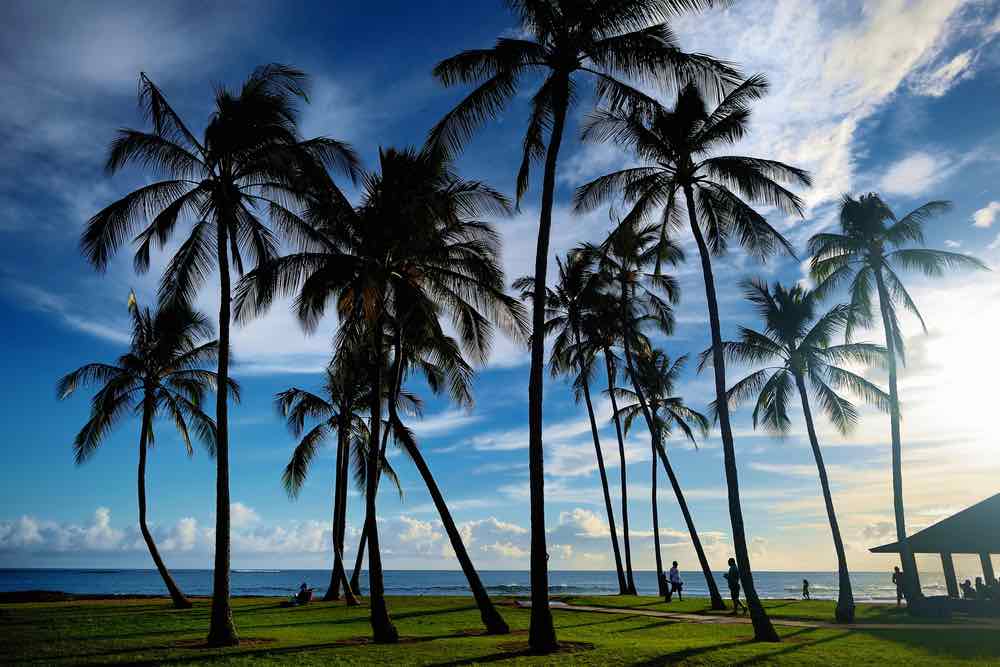 But because of this law, Kauai has remained a true paradise that isn't over-run by skyscrapers.
In addition, Kauai doesn't have a freeway and the maximum speed limit is just 50 MPH.
22.
Molokai doesn't have any traffic lights
While we've already mentioned that Molokai only has about 7,400 residents, it's even more laid back than people realize.
There isn't a single traffic light on Molokai.
But that's because it's not really needed. With so few people and cars on the road, traffic is minimal.
23.
Mount Waialeale is one of the wettest places on Earth
One of the coolest Kauai fun facts is that it's home to one of the wettest places on Earth: Mount Waialeale.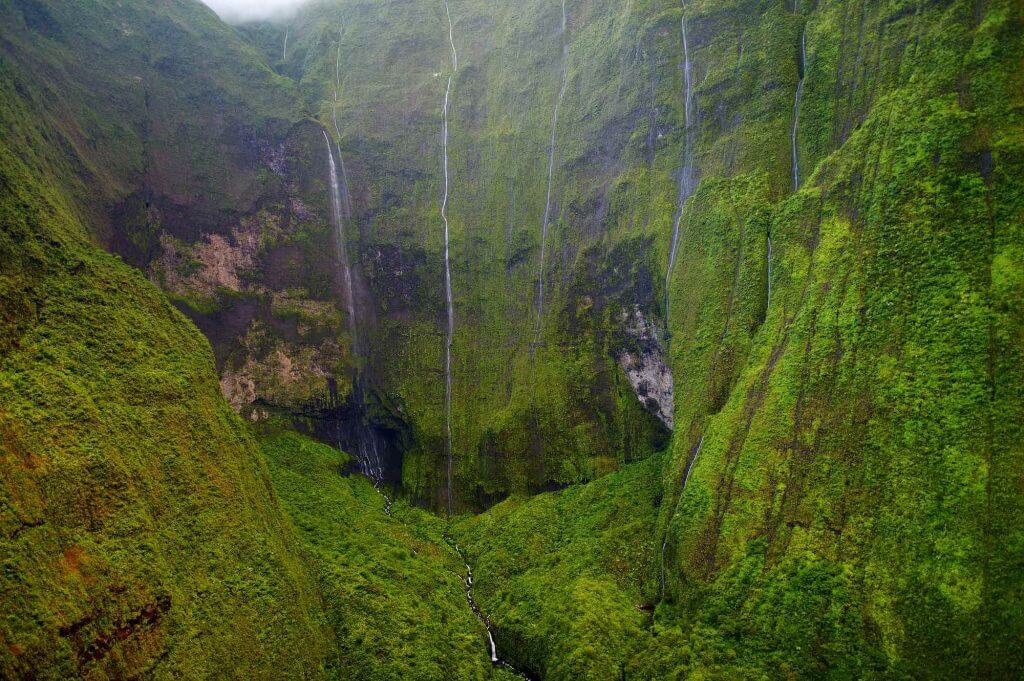 It rains about 373 inches each year. And one year, it even had 683 inches of rain!
It's no wonder why Kauai is called the "Garden Isle" and is known for its lush greenery.
24. Hawaii has lost more wildlife species than any other state
One of the scariest facts about Hawaii is that about 70% of the native birds are now extinct. And the rest of Hawaii's birds are in danger of becoming extinct in the future.
Additionally, Hawaii has more endangered species than any other U.S. state.
25. Snakes are outlawed in Hawaii
One of the most amazing facts about Hawaii is that it's illegal to bring in a snake. That's to protect the native birds in jeopardy of becoming endangered.
They take it so seriously that people found smuggling snakes face 3 years in jail and fines up to $200,000.
They do have snakes in some of the zoos, but otherwise, it's the perfect place to go if you are afraid of snakes!
26.
There are only two native Hawaii mammals
Hawaii is full of all kinds of amazing animals, like rabbits, deer, dolphins, and whales.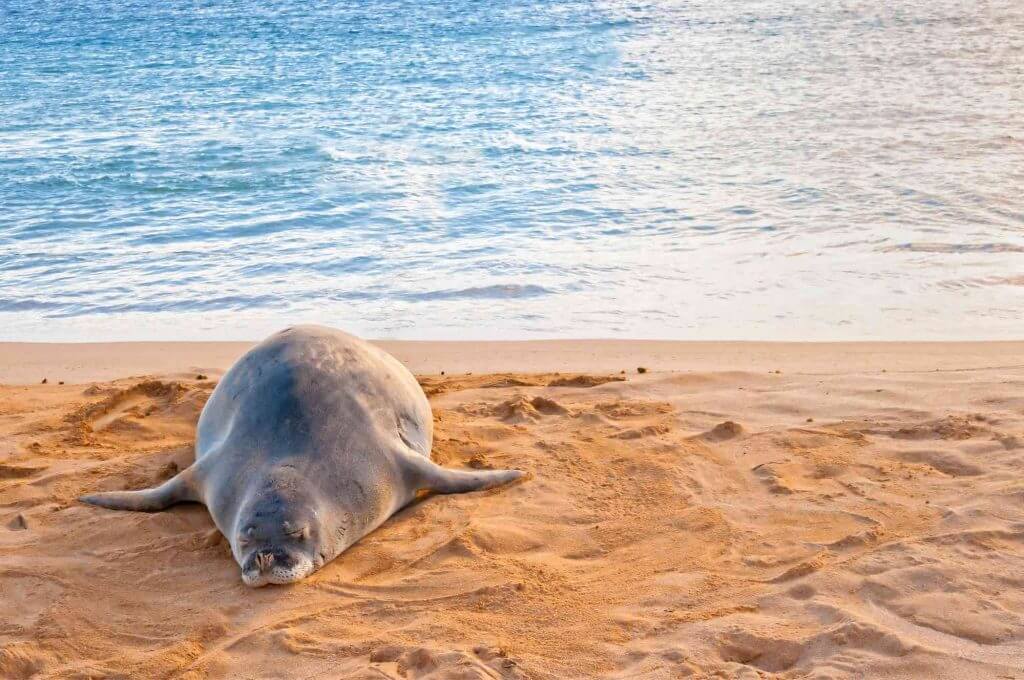 But there are actually only two mammals that are native to the islands. These are the Hawaiian Monk Seal and the Hoary Bat.
27. Billboards are outlawed
One of the reasons Hawaii feels like an escape from life is that you won't be bombarded by billboards everywhere you go.
In fact, Hawaii was the first state to ban billboards. Alaska, Maine, and Vermont have since banned them as well.
Because they are outlawed, residents and visitors can enjoy the gorgeous scenic drives in Hawaii.
28.
Hawaii is the only state that is not geographically located in North America
One of the most mind-boggling fun Hawaii facts is that while Hawaii is part of the U.S., it's not technically part of North America.
In fact, Hawaii is 2,000 miles away from the Mainland.
Hawaii is actually located in Polynesia, which is part of Oceania.
29. Hula was originally only performed by men
In ancient Hawaii, hula kahiko was a religious dance performed by highly trained men who learned it from the Hawaiian god Laka.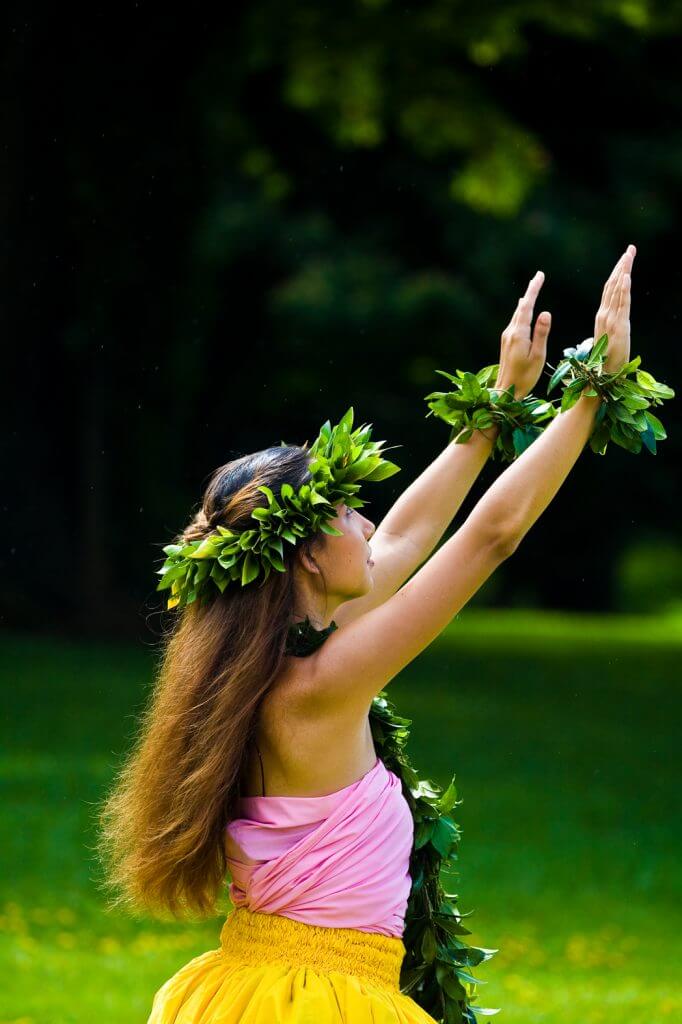 Later on, women were allowed to learn the dance as well.
30. Only people with Hawaiian ancestry are considered to be Hawaiians
One of the most interesting Hawaii facts that sets it apart from other states is how to refer to the people living there.
While people living in Washington are called Washingtonians and people who live in California are called Californians, only people with Hawaiian blood can be called Hawaiians. They are the only ones with true Hawaiian ancestry.
People who were born and raised in Hawaii are called "locals." And people who move to Hawaii are called "Hawaii residents."
31. The Yellow Hibiscus is the Hawaiian state flower
While many people associate Hawaii with the fragrant plumeria flower, the state flower is the yellow hibiscus.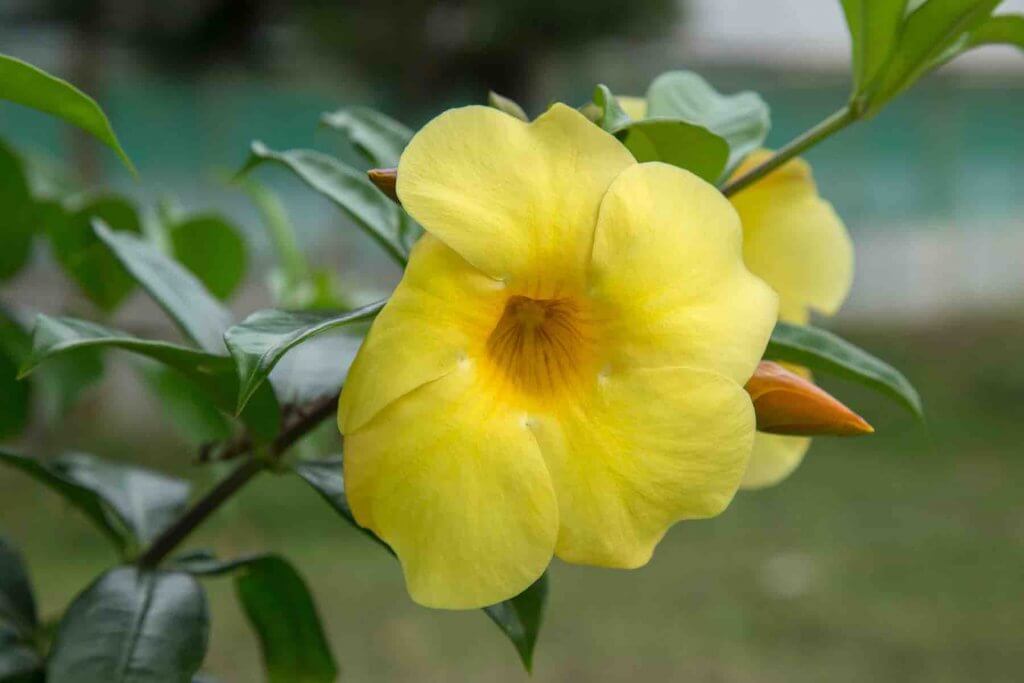 What's funny is that no one specified that it was the yellow hibiscus until 1988, so you'll see pictures of the red hibiscus in things produced before then.
32.
Hawaii has the longest life expectancy in all of the U.S.
One of the most cool facts about Hawaii is that people live longer in Hawaii than they do in any other state.
As of 2020, the average life expectancy in Hawaii is 81.15 years. California, New York, and several other states trail behind at 80 years.
Just one more reason to move to the Aloha State!
33. Hawaii has its own time zone
No matter where you travel from, you'll have to change the time on your watch. That's because Hawaii has its own time zone: Hawaiian Standard Time.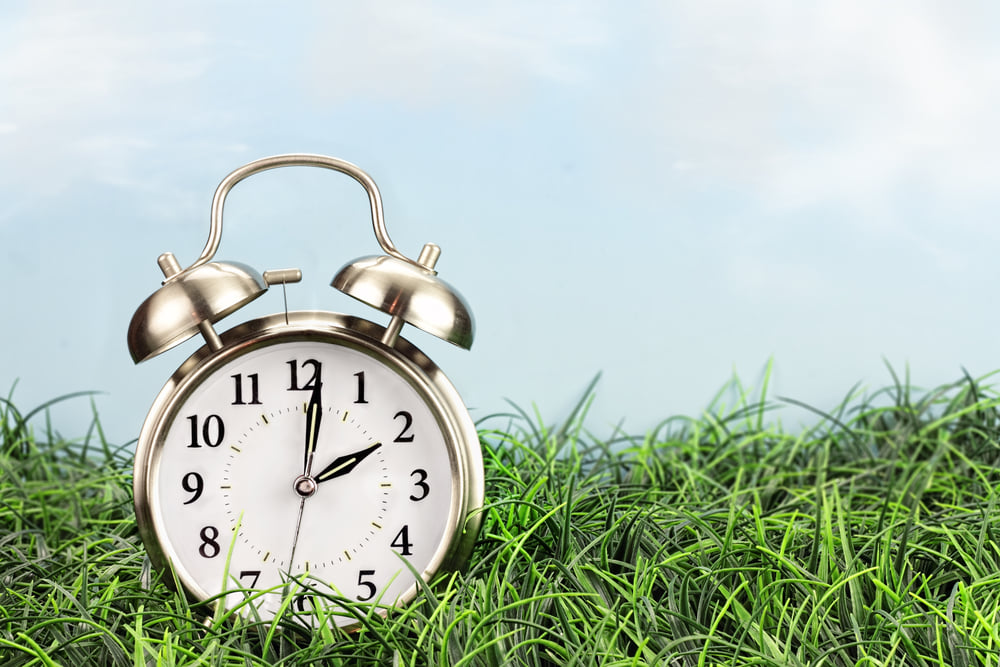 Oh, and they don't follow Daylight Savings Time, so you'll have to consider that when trying to figure out the time difference.
Hawaiian Standard Time runs 2-3 hours behind Pacific Standard Time and 5-6 hours behind Eastern Standard Time.
34. There are no racial/ethnic majorities in Hawaii
Another of the most interesting facts about Hawaii is that everyone there is a minority. And many people who live in Hawaii are more than race.
Here's a breakdown from the census in 2019:
Caucasians (aka Haoles): 25.5%
Asian: 37.6%
Native Hawaiian/Pacific Islander: 10.1%
Two or more races: 24.2%
Hispanic or Latino: 10.7%
African-American: 2.5%
Hawaii is one of the best examples of a melting pot of cultures here in the United States.
35. Aloha means both hello and goodbye
The Hawaiian language is pretty rich but the most recognizable Hawaiian word is "aloha."
This term means hello and goodbye. It also means love.
It's definitely a word you should know before planning a trip to Hawaii!
36. Hawaii has 2 official state sports
The official state sports of Hawaii are surfing and outrigger canoe paddling. Hawaii picked surfing as the official state individual sport in 1998. Outrigger canoe paddling has been Hawaii's official team sport since 1986.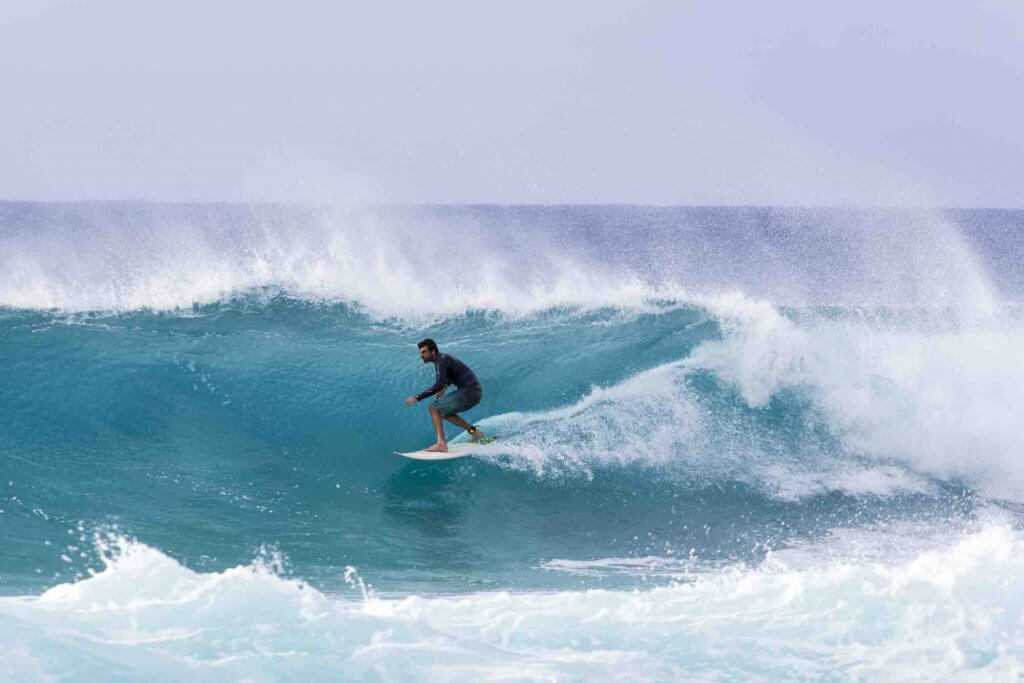 You can see both sports at many of the beaches in Hawaii.
37. The Dole Plantation is home to the world's largest pineapple maze
For a kid-friendly thing to do on Oahu, head to the second largest attraction in Hawaii: Dole Plantation.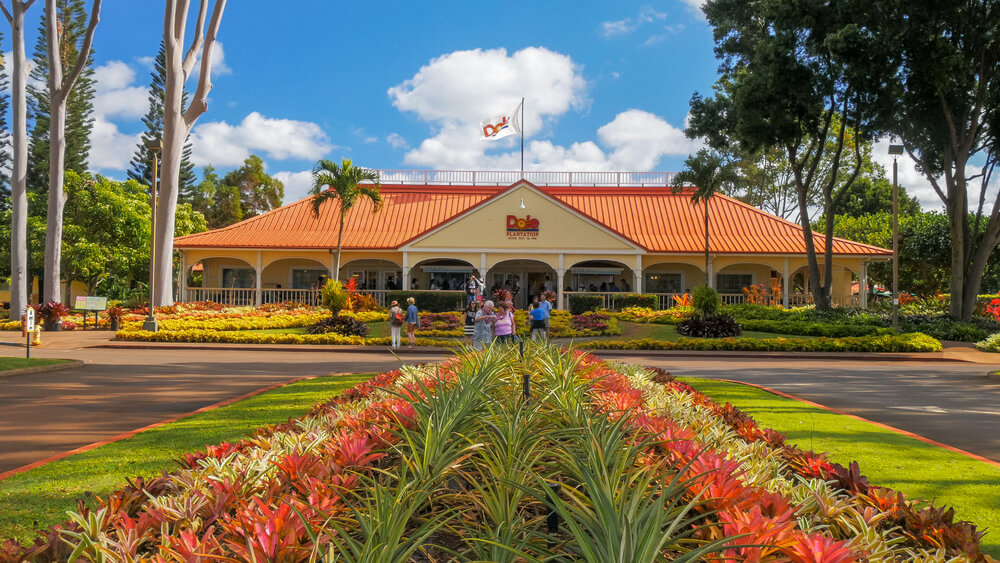 Here, you can ride a little train around the property, learn about pineapple, and even taste Dole Whip.
But, you'll definitely want to try your luck at their famous pineapple maze that stretches more than 3 acres. It's the largest in the world.
There's even a scavenger hunt for kids and families can find a mystery in the center of the maze.
38. State nickname: Aloha State
It's easy to embrace the "Aloha Spirit" when you are traveling in Hawaii. It's all about love, respect, and working together.
Hawaii got the nickname of the "Aloha State" when it became a state in 1959.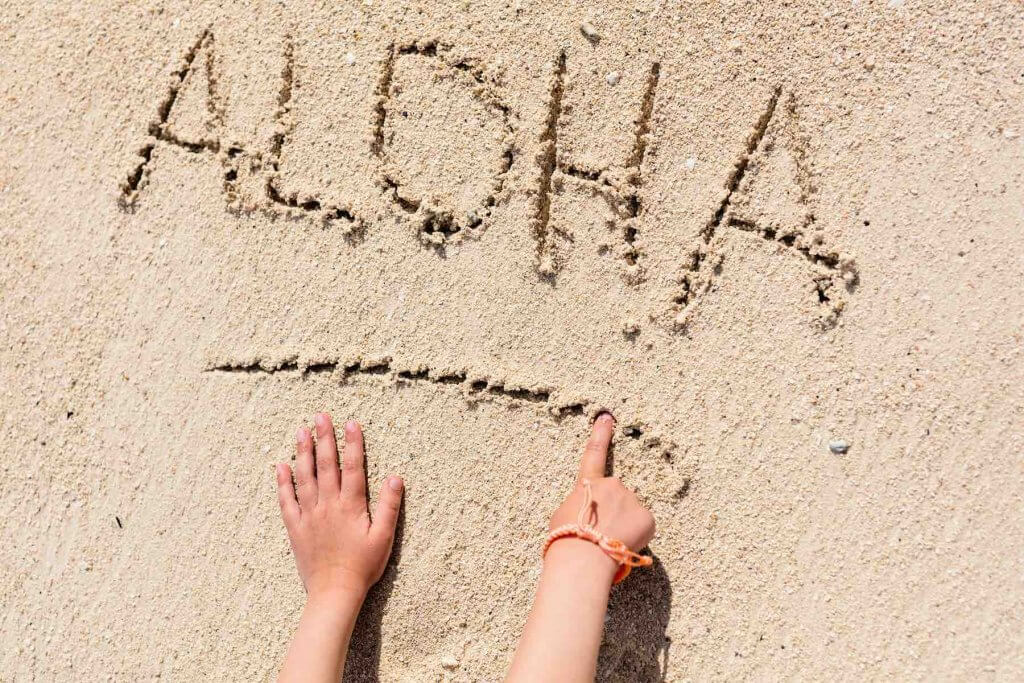 39. All beaches are public in Hawaii
One of the best things about Hawaii is pretty much every beach in Hawaii is a public beach. The only exceptions are government-only beaches.
That means tourists and residents are able to enjoy all the beaches in Hawaii, including ones in front of hotels and resorts.
40. Hawaii is the only state to honor a monarch
Since Hawaii is home to the only royal palace in the United States, it shouldn't be a surprise that it's also the only state to honor a monarch.
Each year on June 11, Hawaii celebrates King Kamehameha Day. He's most famous for uniting all the islands in Hawaii in 1810 (although he technically didn't conquer Kauai.)
41. Niihau is home to Hawaii's largest lake
While you may not think of Hawaii as having lakes, it does! Halulu Lake is the largest natural lake in Hawaii.
It's about 182 acres during the rainy season (and then shrinks a lot during the dry season.)
However, don't expect to see it in person. Niihau is a private island that isn't open to tourists.
42. Surfing was invented in Hawaii
Hawaiians invented surfing hundreds of years ago and it's played a big part in their culture.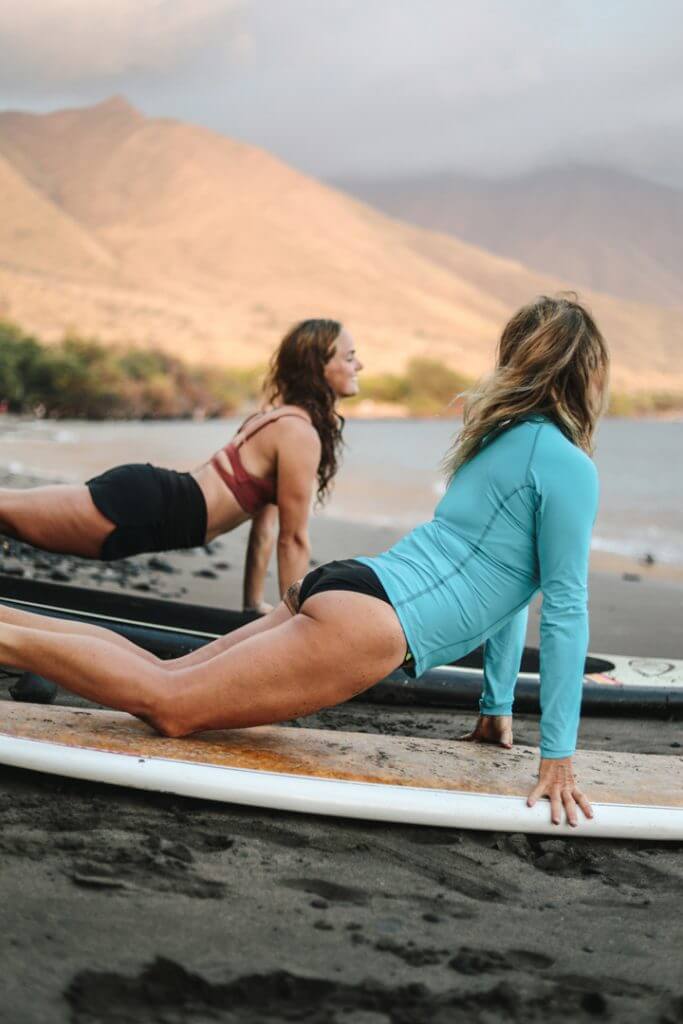 The most famous surfer in the world was Duke Kahanamoku, who won an Olympic gold medal for swimming in 1912.
In addition to surfing, some even claim that stand-up paddling (SUP) was also started in Hawaii decades ago by beach boys in Waikiki.
43. Hawaii was the first U.S. state to ban plastic bags
Hawaii banned the use of plastic bags in July 2015. Some of the other islands had banned them even earlier.
But, they were the first state to do this.
So, if you go shopping in Hawaii, bring your own bags with you.
44. You can mail a coconut from Hawaii
If you really want to impress your kids, tell them they can mail a real coconut home to their friends or family. Seriously.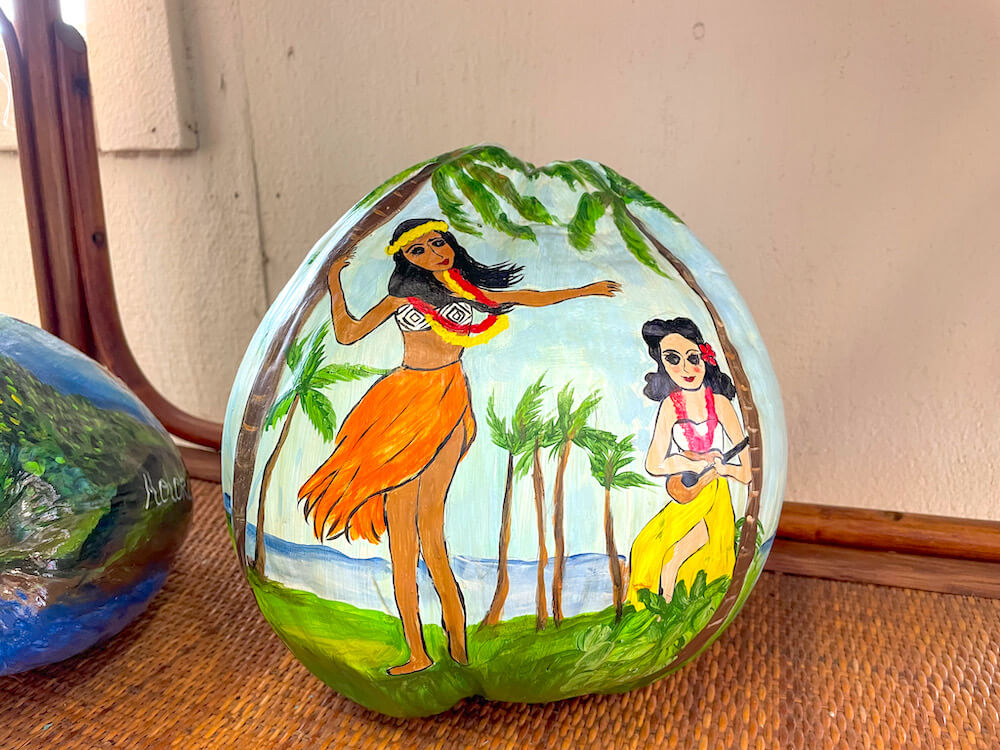 Just find a dried out unhusked coconut and have your kids customize it with paint, write a message and address on it, and then mail it at the post office.
If you don't want to find and decorate one yourself, you can always find one at gift shops, some hotels, and even some restaurants.
It's a really unique thing to do in Hawaii!
45. Hawaii is the only U.S. state with two official languages
While English is by far the most common language spoken in Hawaii, the other official language is Hawaiian.
There are even some Hawaiian language immersion schools across Hawaii where kids learn to speak and write Hawaiian fluently.
There's also an "unofficial" language called Pidgin. It's sort of like slang that incorporates words from several different cultures.
46. Hawaii has vog
While other places around the U.S. are polluted with smog, Hawaii isn't. However, there is volcanic ash from Kilauea on the Big Island that creates vog that sometimes sweeps over to other islands.
For the most part, it's not really dangerous. But, it can be uncomfortable for people with respiratory issues like asthma.
But there's a silver lining! Just like smog, vog can lead to some really gorgeous Hawaiian sunsets with all kinds of colors.
47. People don't wear shoes inside
It's a local custom to always remove shoes before entering someone's home. It's a sign of respect.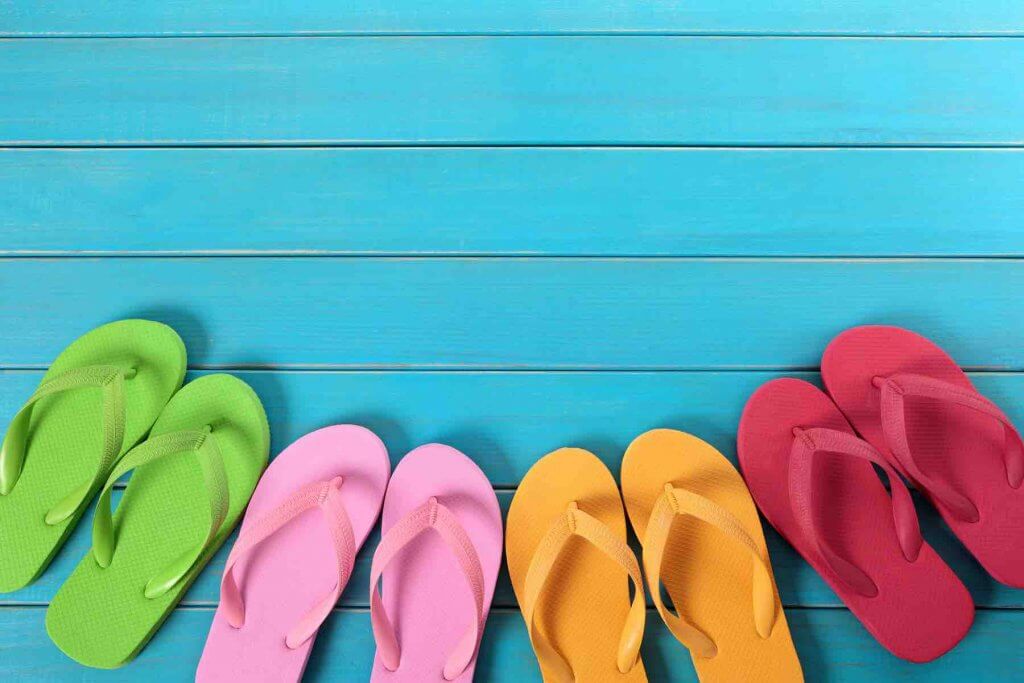 That's why you'll see piles of rubber slippers (aka flip-flops) outside the doors at most houses.
Many tourists also practice removing shoes before entering their vacation rental homes.
48. The Hawaii state fish is the Humuhumunukunukuāpuaʻa
This is one of the longest words in the Hawaiian language and it's actually pretty descriptive. It means "trigger fish with a snout like a pig." That's a pretty good visual, right?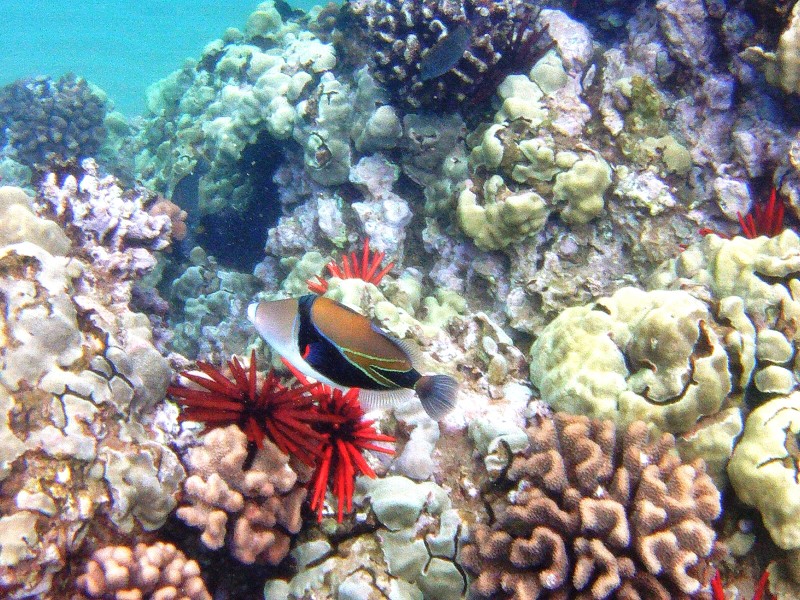 People love to say that the name is almost as long as the fish! That's because this fish usually only grows to be about 10 inches long.
Don't expect to try any Humuhumunukunukuāpuaʻa at restaurants in Hawaii. It's not really something people eat.
49. The Big Island is actually the southernmost part of the United States
While Key West, Florida likes to claim it's the southernmost part of the U.S., it's actually only true for the continental U.S.
In fact, South Point on the Big Island holds the title as the southernmost point in the entire United States of America.
50. Oahu has the world's largest wind generator
One of the weirdest facts about Hawaii is that the world's largest wind generator is located on Oahu.
It's located at the top of a 20 story tower and the blades of the windmill are 400 feet long!
Hawaii started researching wind power back in the 1980s and as of 2015, 6.4% of Hawaii's electricity is produced by wind turbines.
Free Hawaiian Trivia Printable
It's always fun to make it a game, right? That's why I created this Hawaii trivia game for families to play together and quiz each other on awesome Hawaiian trivia.
And don't worry, you'll get both Hawaii trivia questions and answers.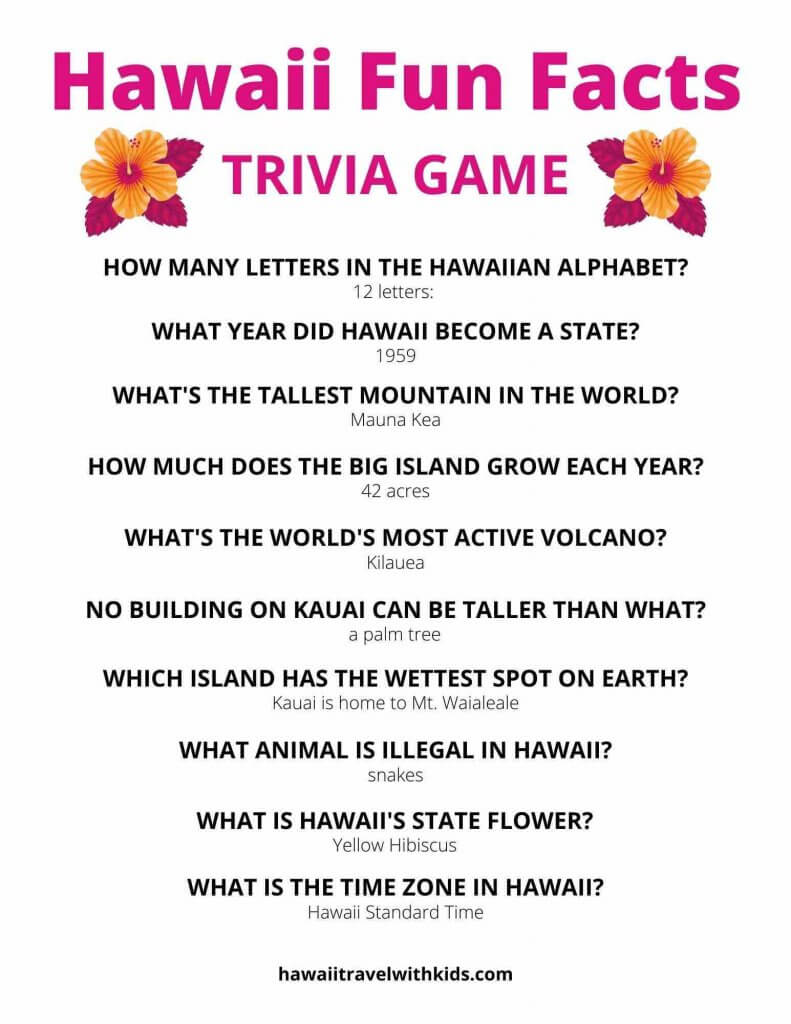 Hawaii Fun Facts Wrap Up
Now you know some amazing Hawaii facts for kids and adults! I hope you learned some new trivia about Hawaii that you didn't already know.
If you loved these 50 facts about Hawaii, share them on social media!