Are you planning your first trip to Hawaii and are worried about the weather? Keep scrolling to find out about when the Hawaii rainy season happens so you can either avoid it or be prepared!
This post about the rainy season in Hawaii was written by Hawaii travel expert Marcie Cheung and contains affiliate links which means if you purchase something from one of my affiliate links, I may earn a small commission that goes back into maintaining this blog.
Planning a trip to Hawaii? Make sure to read this first!
Many people wonder if there are seasons in Hawaii other than blue skies and sunshine. But the truth is there are still seasons, even in paradise!
Wondering when is the best time to go to avoid the rain? We've got you covered. Here we'll outline all the different seasons in Hawaii, so you can have an amazing vacation without any weather surprises.
With our help, you can plan your perfect vacation and know exactly what to expect from the weather. No more worrying about storms or downpours ruining your holiday – we'll tell you everything you need to know about the rainy season in Hawaii!
A vacation in Hawaii is a dream come true for many people, and we want to make sure when you visit Hawaii, it is awesome. That's why we've put together this guide to the rainy season for Hawaii.
Keep scrolling for your ultimate guide on the Hawaii rainy season.
Want to skip all the planning and just access my detailed Hawaii Itineraries complete with daily schedules, kid-friendly activities, and travel hacks? Click the button below.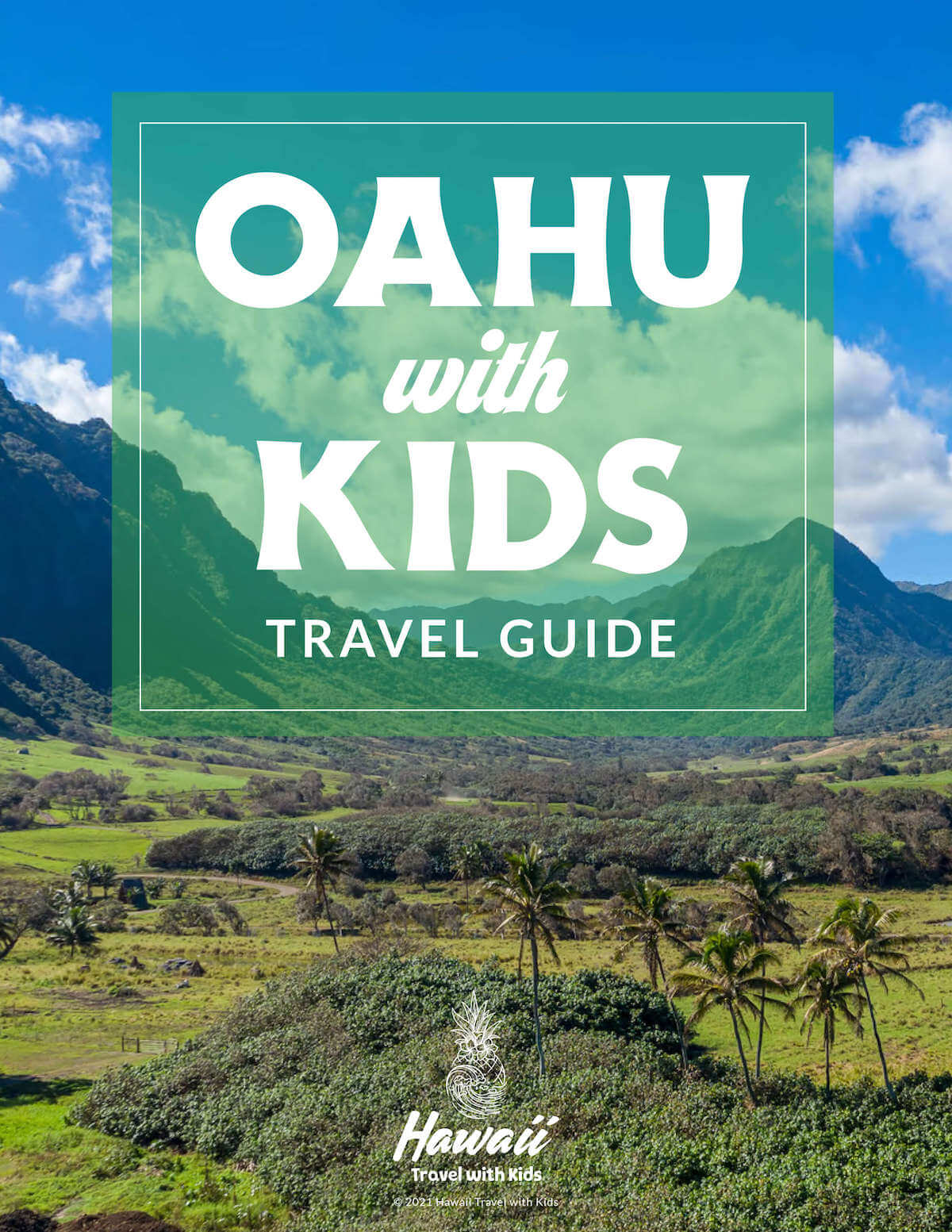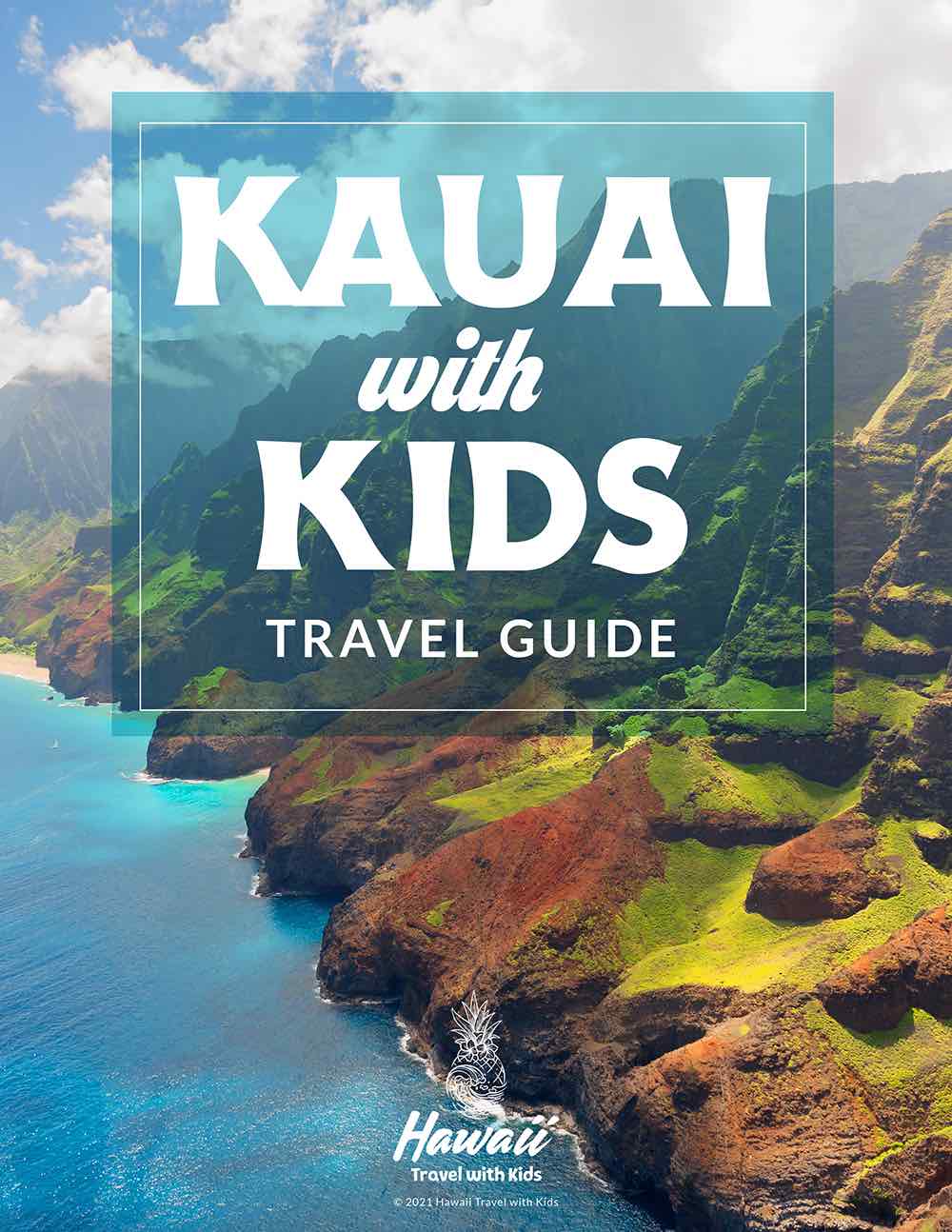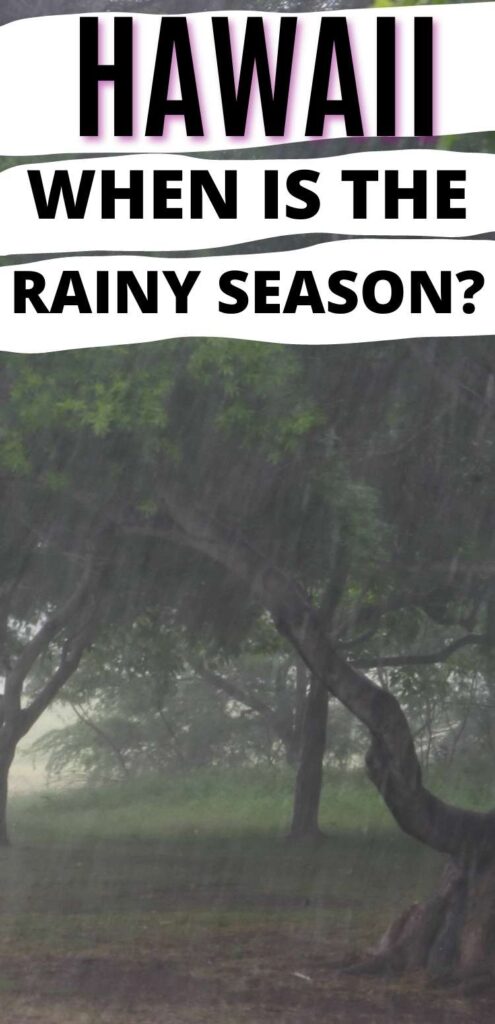 Is There a Rainy Season in Hawaii?
Yes, there is a rainy season for Hawaii, and it is usually during the winter months. Read on to find out exactly when Hawaii's rainy season is for each of the islands and see the rainy weather in Hawaii by month below.
Seasons in Hawaii
Are there even seasons in Hawaii? Technically, yes, there are, but they are not the typical seasons you will see on the mainland.
In Hawaii, there are only two seasons: winter and summer. Usually, they are referred to as the wet (winter) and dry (summer) seasons.
These seasons will coincide with the mainland seasons, so summer in California is still summer in Hawaii. However, summer and winter last longer in Hawaii because you won't see spring or autumn there!
Winter in Hawaii
The winter season runs from November to April and is called Ho'oilo in Hawaiian. You will typically see more rainfall during these months, with a lot more rain in December or February. It is also cooler during the winter season in Hawaii, but it is not "cold."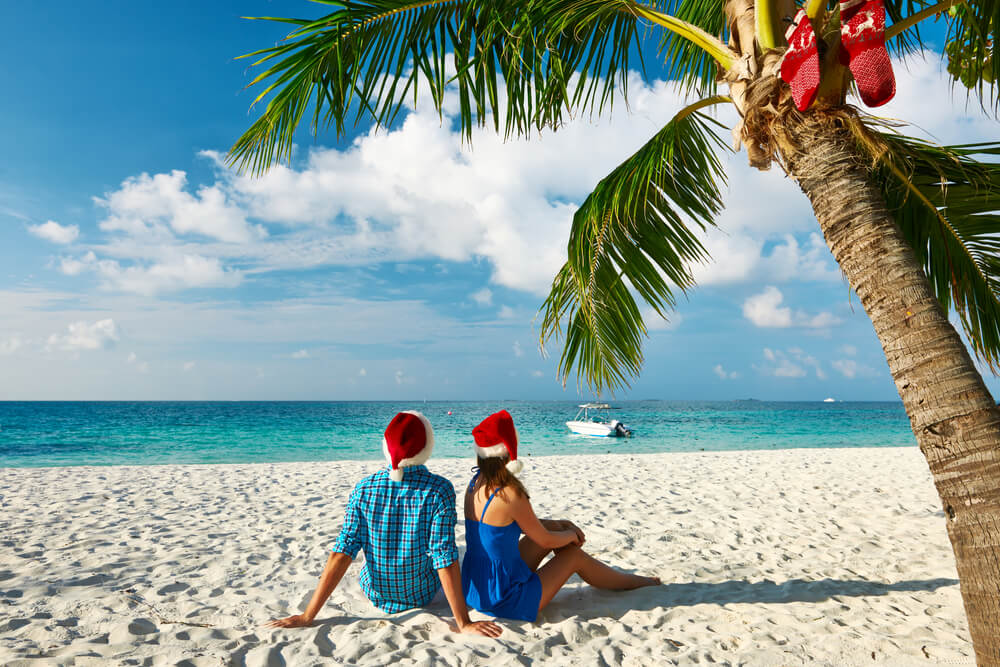 You can still expect plenty of sun during these months and warm temperatures. It will usually be around 78 degrees during the day. You'll see a slight drop at night as it could be anywhere from 68 degrees to the mid-70s.
The ocean will stay about 74 degrees and is still considered warm to swim in. The surf is higher during winter in Hawaii, so it might be a bit harder to swim if you are a beginner. During these months, you'll definitely want to go if you love to surf or watch surf competitions.
Summer in Hawaii
The summer, or Kau in Hawaiian, is from May to October. These months average about 85-degree weather with plenty of clear, blue skies and the hot sun shining down on you. The surf is a lot calmer, and the ocean's temperature is in the high 70s most of the time.
August and September are typically the hottest months. Some days it can get as high as 90 degrees! These high temperatures with intense humidity may be hard for some people. If there isn't much wind, you will be extremely hot.
These months are usually almost perfect and are a true paradise. If you go during the summertime in Hawaii, you will see exactly what the movies portray!
When is the Rainy Season in Hawaii?
Winter is considered the typical rainy season in Hawaii. You'll see more clouds and rainfall from November to April.
During the summer, it won't rain too much, and it will rarely rain an entire day. Even in the winter months, it still may only rain for a few minutes at a time.

One thing to note about summer in Hawaii is that it also is considered hurricane season, which can run anywhere from June to November. Tropical storms can happen at any time, but you will usually see them more frequently during those months.
When a tropical storm is over Hawaii, you will see a lot more rain during the summer, but it tends to get back to being hot and sunny after a day or two.
Hawaii's rain is not like the mainland. Even though it is raining, it is still hot and humid. Some view it as refreshing, and it helps cool you off some, especially when there is little to no wind!
When it rains in Hawaii, it also can be a quick two-minute downpour or slight drizzles here and there. You can even see rain off and on all throughout the day. It is very hard to predict!
Rainy Seasons for Each Island
While each island usually has the same rainy season, it can vary some.
The Kauai rainy season is from December to March, with December being the rainiest month in Kauai.
Kauai is the wettest island, so you will see more rain all year long than most of Hawaii. It is actually one of the wettest places on earth! But don't worry, there are plenty of things to do on a rainy day in Kauai.
The rainy season on Maui is a bit different. You'll see the most rain from November to the end of March in Maui. In Maui, March is usually the rainiest month out of the entire year.
The Maui rainy season all depends on which side of the island you visit. The west side is the rainy side of Maui, and the south side is dry and warmer.
The Oahu rainy season is the same as Maui, with December being the rainiest month. The Honolulu rainy season also depends on what side of the island. The windward side, like the North Shore can expect more rain, especially during mid December.
Sometimes during the rainy season in Oahu, you can head to the North Shore and on one side of the tunnel, you will see rain, and on the other clear skies and sunshine!
The Big Island rainy season is from November to March, and November is the rainiest month. The Hilo rainy season is very different from the Kona rainy season. You will typically see a lot more rain in Hilo than during the rainy season in Kona Hawaii.
While the rainy months in Hawaii vary by island, overall, you will find the rainy months in Hawaii anywhere from November to April.
Does it Rain a lot in Hawaii?
There are days when there is a lot of rain, but overall, it is sunny and warm in Hawaii.
The islands' windward sides usually have the most rainfall overall, and rain happens more regularly there. This usually happens during the winter or during the hurricane season due to the trade winds and mountains.
There are even days when it rains on one side of the island, and as you drive to the other, it is nice and sunny. Some days you'll have sunshine on one side of the tunnel and rain on the other!
Best Things to do in Hawaii on a Rainy Day
If there happens to be rain when you go to Hawaii, there are plenty of things you can do! Here are a few of the best things to do in Hawaii on a rainy day.
1. Visit a Museum
There are plenty of museums on each island of Hawaii that are fascinating and full of culture. The Bishop Museum, Honolulu Museum of Art, Baldwin Home Museum, Lyman Museum and Mission House, and Kauai Museum are all great options.
Some museums are free, while others require a small fee. There are even kid activities in many of these museums too!
The Bishop Museum in Oahu is one of the top Oahu rainy day activities! It is a great way to learn about Hawaiian culture and have some fun!
2. Ocean Centers and Aquariums
One of the best things to do in Maui on a rainy day is the Maui Ocean Center. Here, you can learn about sea life with over 60 different exhibits.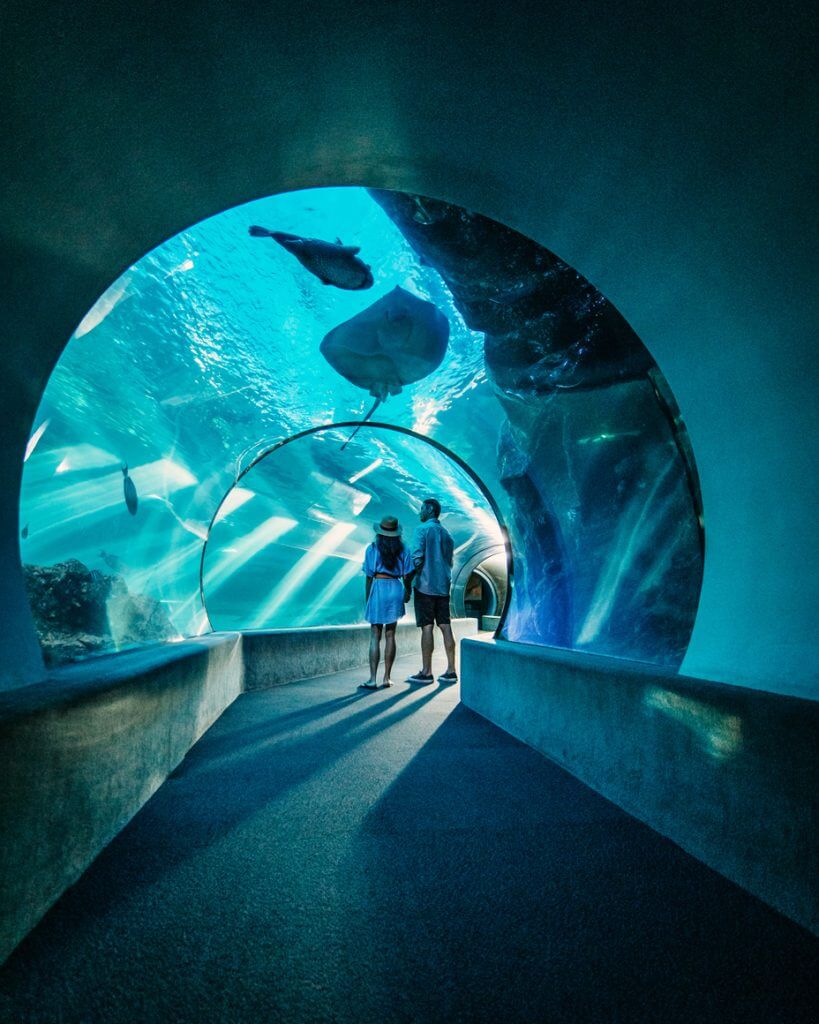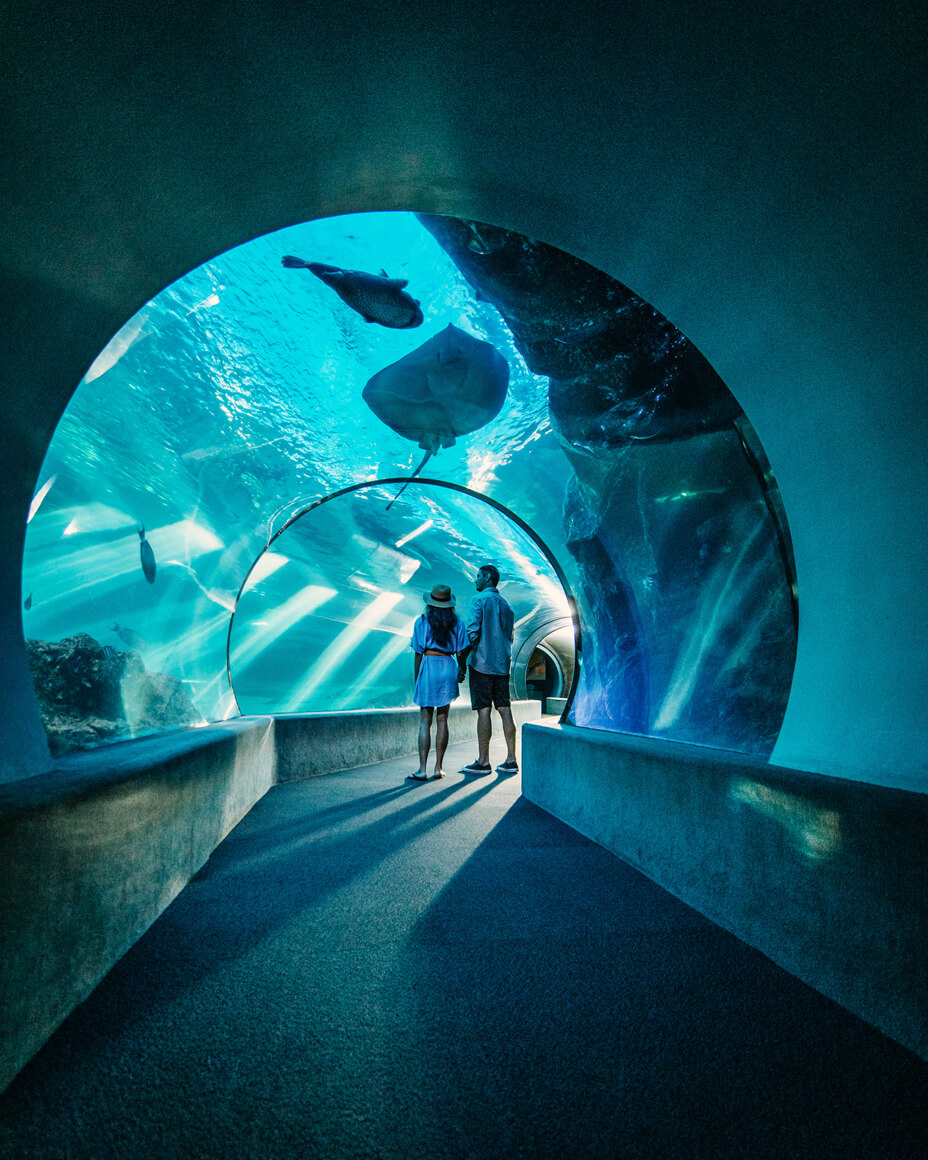 Aquariums are also great places to explore Hawaii's ocean life without getting wet. Your entire family will love any ocean center or aquarium in any of the islands.
3. Go to the Spa
You can still have a relaxing vacation even when it rains; just go to the spa! Hawaii has some of the best spas and is sure to be a peaceful part of your trip. Many resorts will have spas to go to, or you can find other spas to visit as well in almost every city!
4. Pearl Harbor
Many of the exhibits at Pearl Harbor are inside, making it a great rainy day activity in Hawaii. Tickets to the USS Arizona Memorial are free but are first-come, first-serve.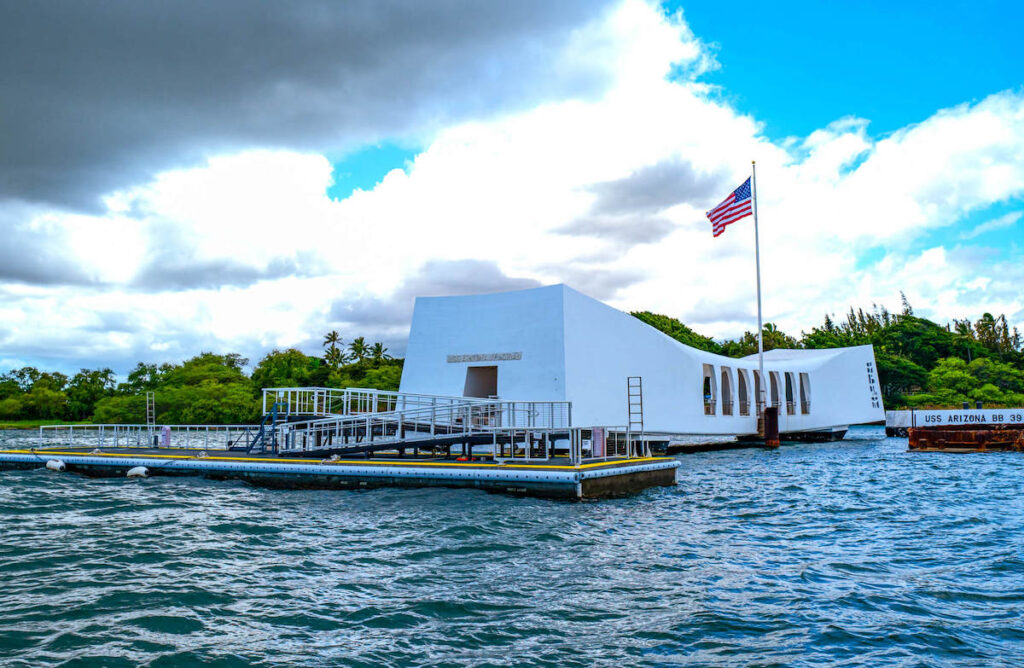 This is a great tourist attraction that can be done, rain or shine! And it also is home to the Pearl Harbor Aviation Museum (which is perfect for rainy days in Hawaii)!
5. Go Shopping
If there is a rainy day during your trip to Hawaii, take time to go shopping for all your souvenirs! This is the perfect time to shop so that when it becomes sunny, you can enjoy the beach once again!
In Kauai on a rain day, get some awesome Kauai souvenirs you won't find anywhere else.
6. Island Tour
Make it a day trip to drive around the island and enjoy the beauty of each side. Who knows, you might make it to the other side of the island where it is nice and dry! If you want, you can go on a Circle Island Tour as well, but you will still get out every now and then.
7. Go Whale Watching
The nice thing about the rainy season on Oahu and all the other islands is that it is also whale season! While being out on the beach, you can enjoy seeing some humpback whales. Or, you can go on a whale watching tour to see them up close.
Whale season in Hawaii runs from December to mid April usually. During this time period, you can have a great time heading out on the waters and seeing those majestic creatures up close!
If you want to see some whales, this is the best time to visit Hawaii!
Check out our guide to Maui whale watching
Rainy Season for Hawaii FAQs
What is the rainiest month in Hawaii?
Typically, you will find the most rain during December. But, it can also rain a lot in February and March as well. It all depends on the island and what area of the island you visit. On the rainy side of Kauai, you can see some rain almost daily for minutes at a time, but other islands won't be as bad.
When is the best time to go to Hawaii?
The best time of year to visit Hawaii depends on many things. It is hot and sunny during the summer, but it is more crowded and more expensive, which may not be the best month to visit Hawaii for those on a budget. It is colder during the winter months, but fewer people are there, and it is usually cheaper. So, if you don't mind a bit cooler weather, winter is the best season to visit Hawaii for you!
When should you not go to Hawaii?
Hawaii tends to be more crowded and busier during the holidays, but there isn't really a time you should never go to Hawaii. There are still plenty of things you can do and enjoy even when it is rainy and wet! A rainy day in Hawaii is not bad at all because it will typically just be light rain for a few minutes at a time.
When is hurricane season in Hawaii?
Hurricane season in Hawaii is between June and November. While July is the best month for Hawaii weather, if you are looking for super hot and sunny weather, you might get some light rain or a tropical storm, as it is also that time of the year.
Is there a Hawaii monsoon season?
While there is not technically a monsoon season in Hawaii, the wet season is often from November to March. It is usually the cheapest time to visit Hawaii, and even though it is the wet season, it is not very wet at all, with mainly light rain here and there, so still one of the best times to visit Hawaii!
Does it rain in Hawaii every day?
Technically, it can and often does rain on the Hawaiian islands every day, but it is only for a couple of minutes at a time. Usually, it is only light rain and doesn't last very long. If you are worried and want less rain, the best month to go to Hawaii is probably around June or July. The Kauai Hawaii rainy season is a bit longer, and you will see rain more often, so don't visit this island if you don't like the rain.
When does it rain in Hawaii?
You can usually expect some rain on the windward sides of the Hawaiian islands. The windward side typically has some cloudy weather and will have sporadic showers here and there. It is greener and prettier than on the leeward side, so it is worth it!
Hawaiian Rainy Season Wrap Up
The rainy season for Hawaii is still a great time to visit because it doesn't rain the entire time. There are still plenty of fun adventures, even during the Hawaii rainy season.
If you want hot, sunny days all the time, plan your trip to Hawaii during the summer months. If you don't mind a little light rain to cool down here and there, you can enjoy a vacation in Hawaii during any month of the year!