Planning a trip to Kauai during the winter and wondering what to do if it rains on Kauai? Find out the best things to do in Kauai when it rains!
This post about things to do in Kauai when it rains contains affiliate links which means if you purchase something from one of my affiliate links, I may earn a small commission that goes back into maintaining this blog.
Are you planning a trip to Kauai during the rainy season?
I've been visiting Kauai for more than 25 years and I've definitely experienced my share of rainy days on Kauai.
You'll be surprised at how much fun you can have when it's raining! Here are some great ideas for what to do when it rains in Hawaii, including several that will keep your kids entertained no matter what their age is.
Today, we're taking a look at some of the best things to do on Kauai when it rains. From learning about Hawaiian culture to sheltered tours of the island, you're still in for a treat even on rainy days.
Keep scrolling to find out my top recommendations for what to do when it rains on Kauai.
Don't have time to read a bunch of Hawaii blog posts and reviews? Here are some of our top picks for visiting Kauai.
Popular Kauai Tours/Activities
Favorite Kauai Resorts/Hotels
Grand Hyatt Kauai (this Poipu resort has a luxurious pool area, romantic restaurants, and a stunning ocean view)
Koloa Landing Resort (this is a luxury resort with an amazing pool area and truly spacious rooms)
Royal Sonesta Kauai (we LOVE the pool here because it's the largest one in Hawaii)
Want to skip all the planning and just access my detailed Kauai Itinerary complete with daily schedules, kid-friendly activities, and travel hacks? Click the button below.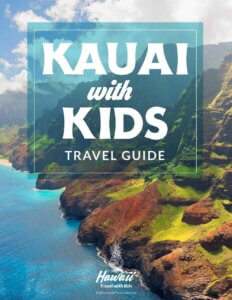 Kauai Vacation Planning FAQs
What are the top things to do in Kauai for free?
There are TONS of cool things to do on Kauai for free. Of course, there are the beaches and incredible hiking trails. But, you can also explore some Kauai farmers markets, take Instagram photos, see Spouting Horn, walk around Hanalei town, etc.
What are some awesome Kauai indoor activities?
If you need to spend some times indoors, I suggest heading to the Kauai Museum to check out some amazing exhibits. There's also rum tasting at Kilohana Plantation. You can also do indoor dining at many Kauai restaurants.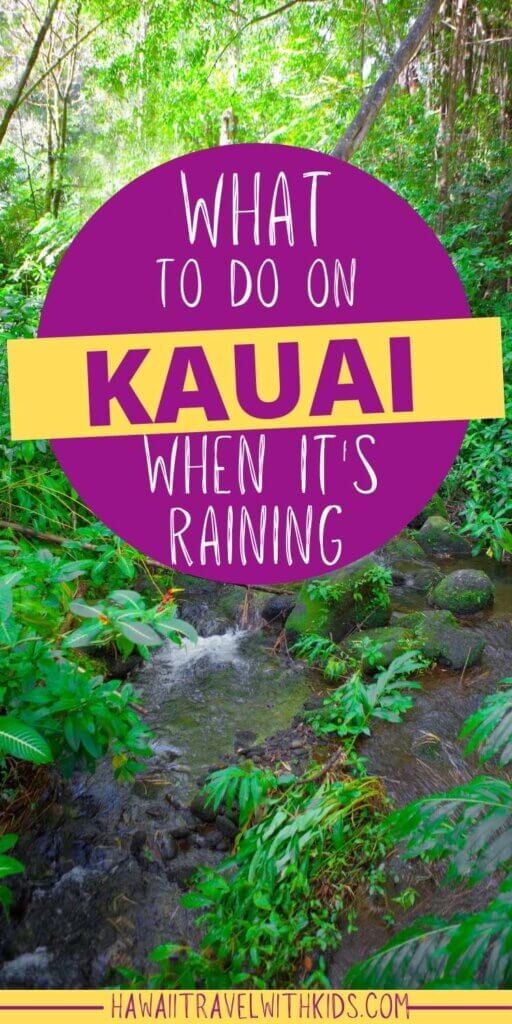 When is the Kauai Rainy Season?
I'll admit, Kauai has the reputation of being the "rainy island." That's because it really does rain year-round here.
However, the rain on Kauai usually consists of fairly brief showers. That means if you're at the beach and it starts raining, you might be okay ducking under a tree for a few minutes.
So, when is the rainy season in Kauai Hawaii?
The rainiest months in Kauai are November-March. So, if you're heading to Kauai during the winter months, it can help to bring a few items with you.
Kauai Rain Essentials
Wondering what to add to your Kauai packing list for winter? Set yourself up for success with a few specific items.
Packable Rain Jacket
Because rain on Kauai can happen at anytime, it can be really helpful to stash a rain jacket in your day pack or car trunk. I have a little foldable rain jacket that works great for situation like this. Check latest prices here.
Closed-toe Shoes
While it may seem like a good choice to just wear flip flops in the rain, they can get super slippery and become a safety hazard. If you know it's raining and you want to go outside, try to wear sneakers or other closed-toe shoes.
Microfiber Towel for Car
It can be extremely helpful to have a towel in your rental car in case you get caught in a downpour. That way, you can dry yourself off a bit inside your car. It will also help prevent your car from fogging up because of the extra moisture in the air. Check latest prices and color options.
Glasses Cleaning Cloth
If you wear glasses, you know how quickly they can get rainspots on them. That can make it tricky to see out of. And cleaning them with your shirt can make them smudgy and hard to see through when driving.
That's why we usually keep a glasses cleaning cloth with us. That way, we can make sure we can see at all times! We keep one in the rental car and put one in our day pack. Check the latest prices and availability.
Best Things to do When it Rains on Kauai
If you're currently on Kauai and see rain in the forecast, don't freak out! There are plenty of things to do in Kauai in the rain.
If you're looking for Kauai indoor activities, it doesn't get much better than the Kauai Museum. It's one of the top things to do in Lihue.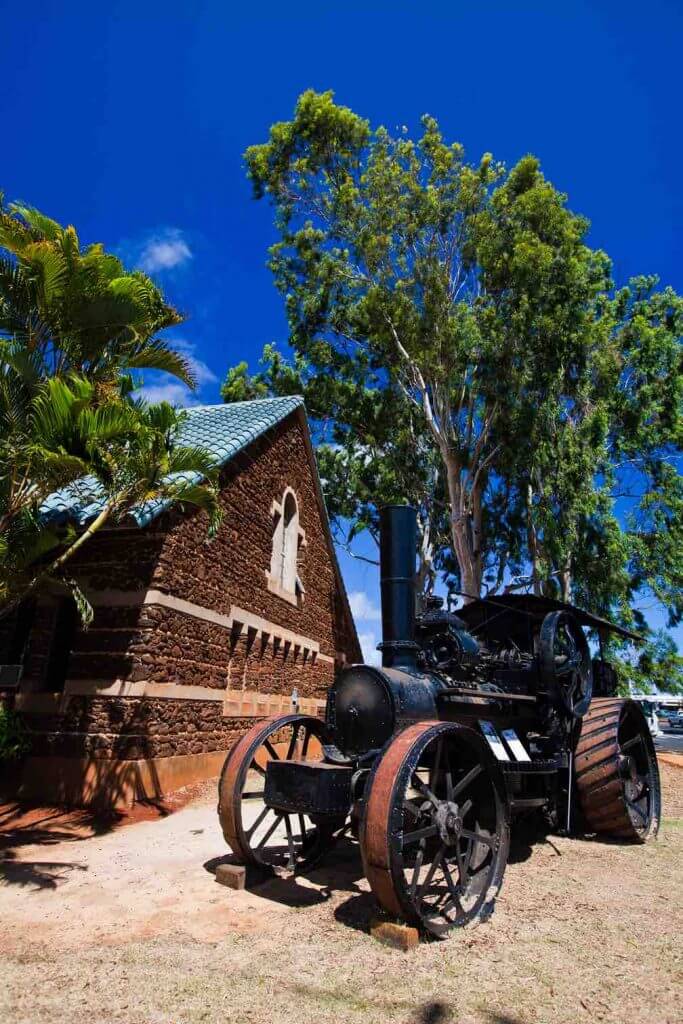 The Kauai Museum is an art museum open Monday-Thursday from 9 a.m. to 2 p.m. The museum opened to the public in 1960, with a new additional library building being added in 1969 thanks to the state of Hawaii.
An additional nearby building was converted to house additional exhibits in 1970. This museum is smaller than others, but visitors love the kind staff members and paintings of Hawaiian royalty and history.
The museum's goal is to promote community and cultivate appreciation and respect for indigenous and immigrant people of Kauai and Niihau.
While some visitors say that the exhibits are text-heavy, it's hard to beat the ability to view original items from Kamehameha's era. Visitors also love the ease of self-guided tours here.
Finally, don't forget to visit the gift store for locally made souvenirs! It's seriously one of the best places to shop on Kauai.
I think the Kauai Museum is one of the most under-rated activities to do in Kauai.
Another idea of what to do on Kauai in the rain is explore the Grove Farm Museum.
The sugar cane crop dominated the agricultural industry of Kauai for over 150 years. The Grove Farm was a developing center of 19th century Hawaii sugar plantation times, and today, it lives as a preserved homestead.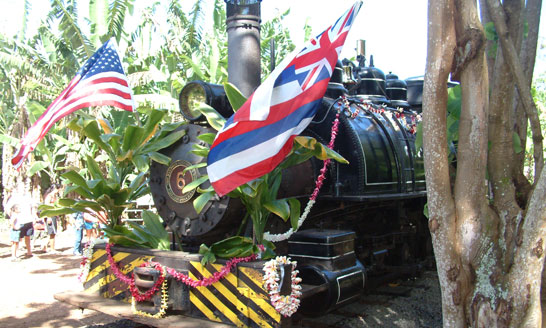 Much of the original plantation house remains, as well as a guest cottage, old office, and housing camp. In addition to tourism, the farm's animals, gardens, banana patches, and pastures are maintained with the same agricultural schedules originally established in the 1870s.
This is largely thanks to the Waioli Corporation, which manages the grounds and aims to celebrate the history of Kauai by preserving historic sites around the island. In particular, they also took over the continued farming of ancient pre-contact taro fields and auwai systems of the Waioli Valley.
To visit the Grove Farm Museum, you'll have to make an advance reservation with your family for a two-hour guided tour of the building and grounds. Tours are given by local Kauai residents and are only offered at 10 a.m. and 1 p.m. on Mondays, Wednesdays, and Thursdays.
One of the best things to do in Kauai when it rains is head out on the water. Instead of going out on the ocean, you can enjoy a leisurely float down the Wailua River.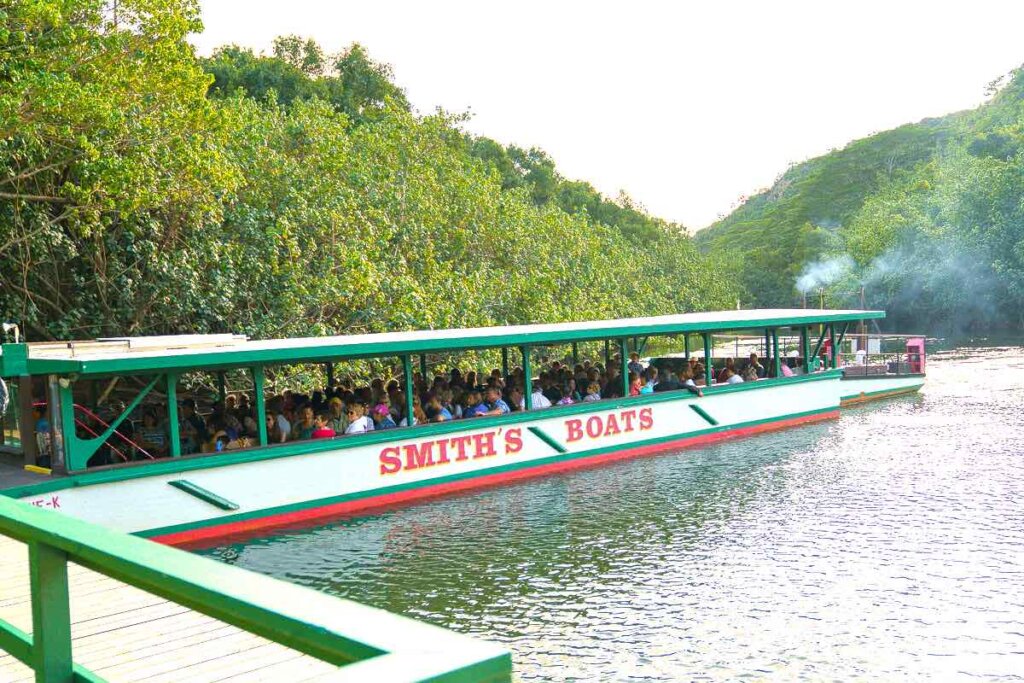 The Wailua River Cruise is a family business that began in 1946 by couple Emily and Walter Smith, Sr. Originally started with just a rowboat and a borrowed motor, today visitors can visit the breathtaking Fern Grotto on cruise boats powered by rear-engine systems.
It's been four generations since the founding of this company, and the family roots are still strong. You'll learn about ancient Hawaii through songs and stories on your two-mile river journey.
The Wailua River is known as "the only navigable river," in the Aloha state, and the lands along the riverside are revered for being the capital of ancient Kauai.
While the Fern Grotto landing does feature a short nature walk through a Kauai rainforest, the boats are covered from above. This tour is the perfect option for still viewing a bit of Kauai nature on a drizzly day.
If you're looking for fun things to do on Kauai with kids, it's hard to beat tubing down a sugar cane canal.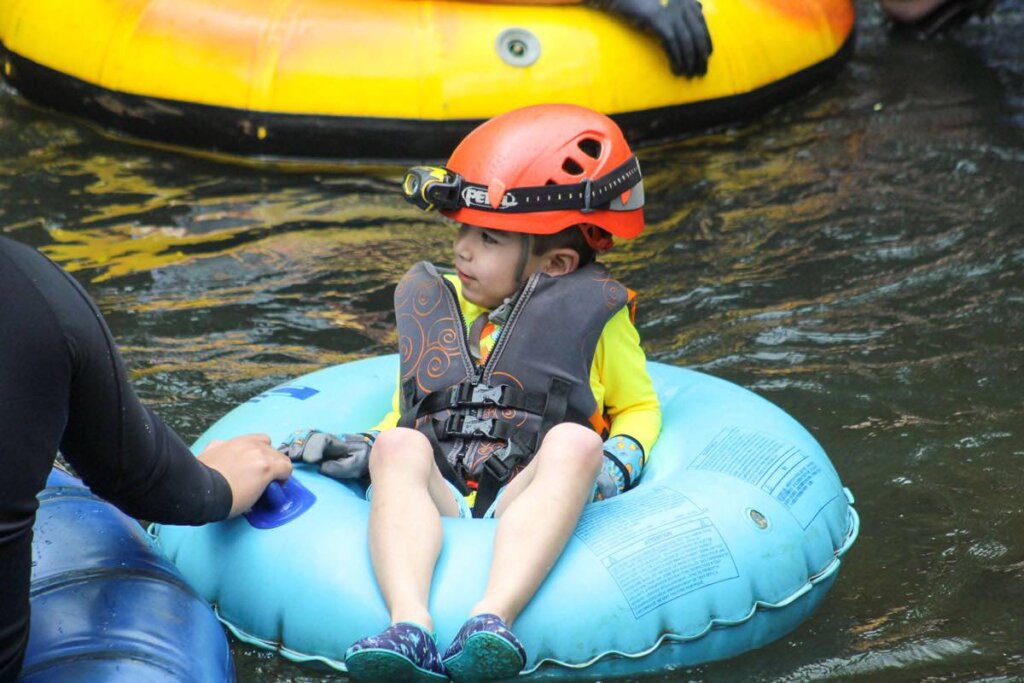 Sometimes the best things to do in Hawaii when it rains is do an activity where you'll probably get wet anyway. That's why I added Kauai mountain tubing to this list!
It's a really easy float down an old sugar cane plantation irrigation ditch. It's located on private land at Mt. Waialeale, one of the wettest places on Earth.
Here, you'll hop inside an inner tube and go for a leisurely ride on the water. You'll also go through several tunnels where you can turn on your headlamps!
This is the most fun outdoor thing to do in Kauai when it's raining! And it's the perfect family activity to add to your Kauai bucket list!
The Kauai Coffee Estate is a must-see for any coffee lover visiting the island of Kauai. As the largest coffee farm in the United States, this estate offers free walking tours throughout the coffee orchard.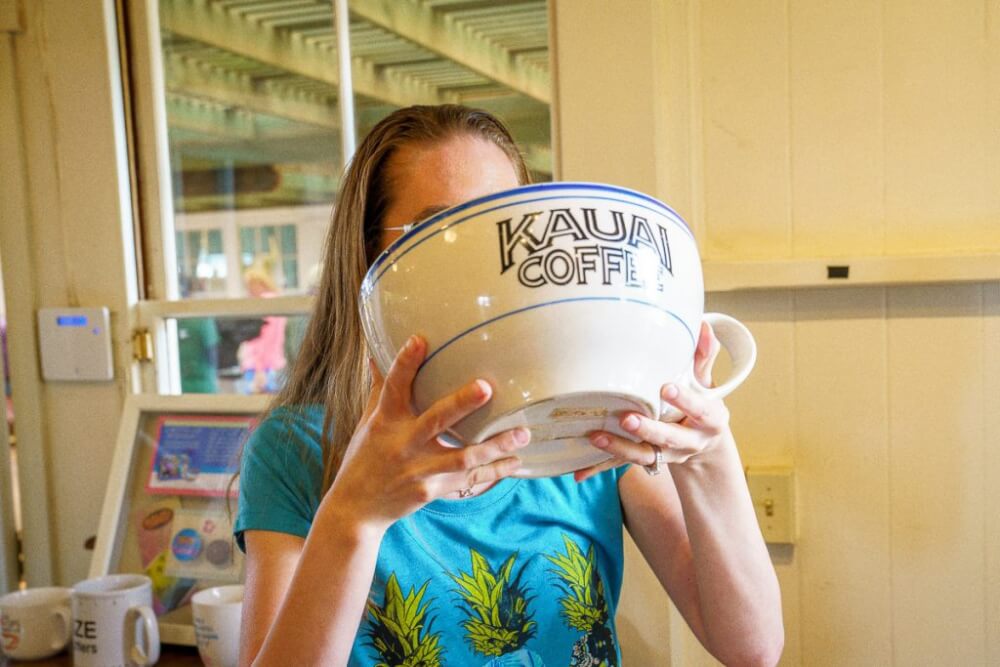 That doesn't mean you have to explore unguided, however! Tour guides will teach you about how coffee is grown, harvested, and roasted on-site. Take your time and sip coffee as you view field after field of coffee trees leading down to the sea.
They also offer a guided Kauai coffee farm tour where you ride around the estate in a tram.
Stop by the gift shop for souvenirs and samples of exclusive Hawaiian coffees. The Visitor Center has official tastings, where you can taste the entire line of Kauai Coffee Estate's offerings. It's one of the best places for coffee on Kauai!
Some favorites include the chocolaty dark-roasted Peaberry, as well as the fruity Kauai Blue Mountain. Best of all? These tastings are free! But there's no shame in purchasing a bag or two of beans to take home.
So whether it's a slightly drizzly day perfect for slow walks in coffee fields or a downpour paired with a hot cup of coffee, the Kauai Coffee Estate has you covered daily.
One of my favorite Hawaii indoor activities is going shopping and it doesn't get much better than Warehouse 3540.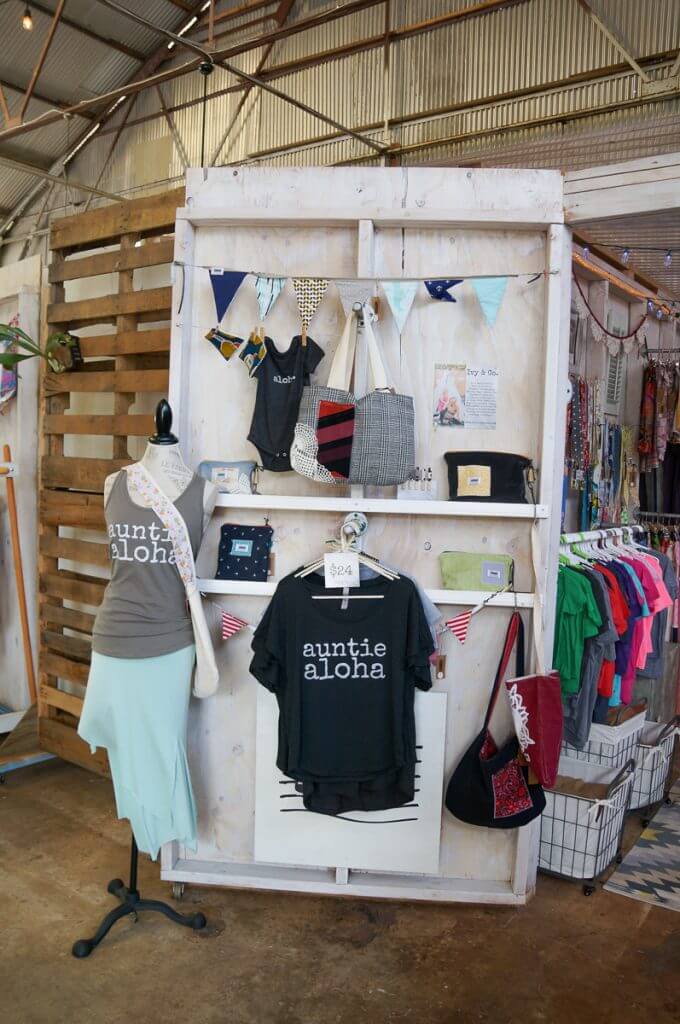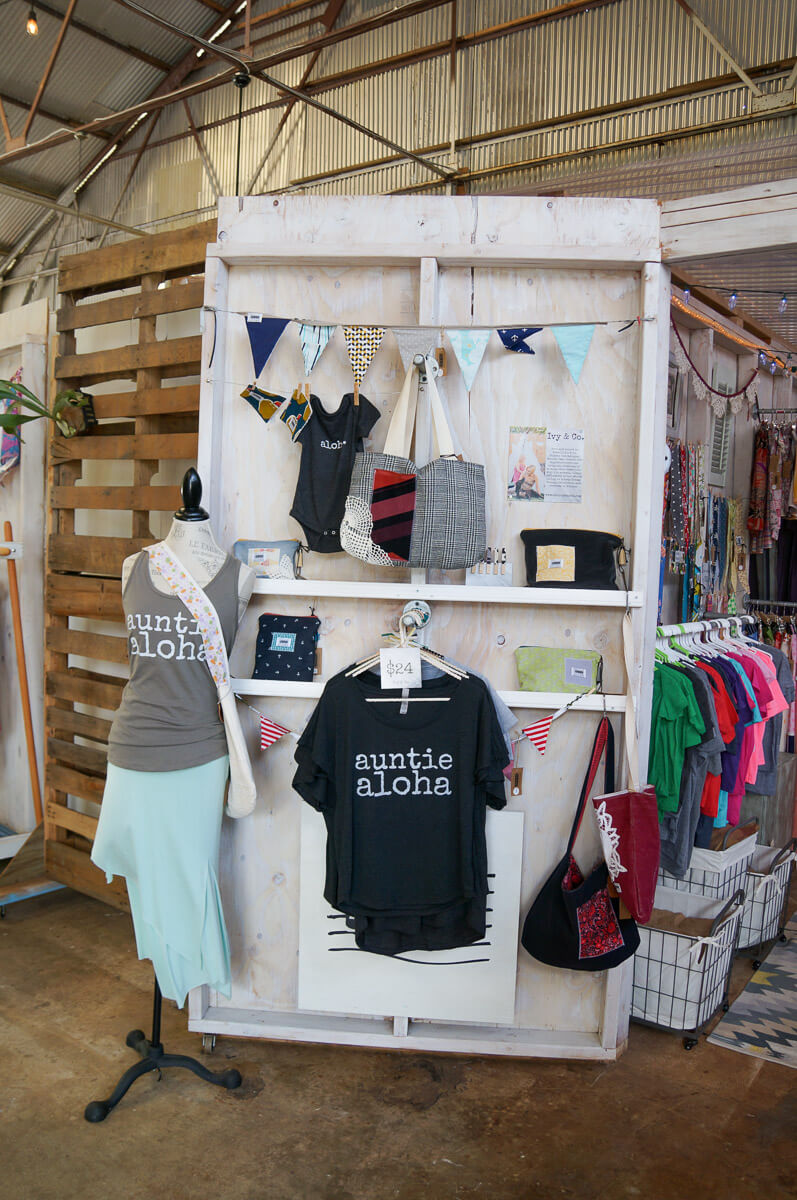 It's a warehouse that is home to several small boutiques where you can purchase locally made clothing, home decor, beauty products, kids items, etc.
They also have a coffee stand inside, so it's a great place to pop in and sip a warm drink while you browse the adorable items.
Warehouse 3540 is one of my top things to do in Poipu!
One of the best things to do in Hanalei when it rains is see the Waioli Mission House and Church.
The Waioli Mission House and Church together are a historic site, first originating in 1837. The house on-site was the home of Christian missionaries Abner and Lucy Wilcox, who arrived in Hanalei in 1846. Three schools thrived at the station: a Common School, Station School, and Select School.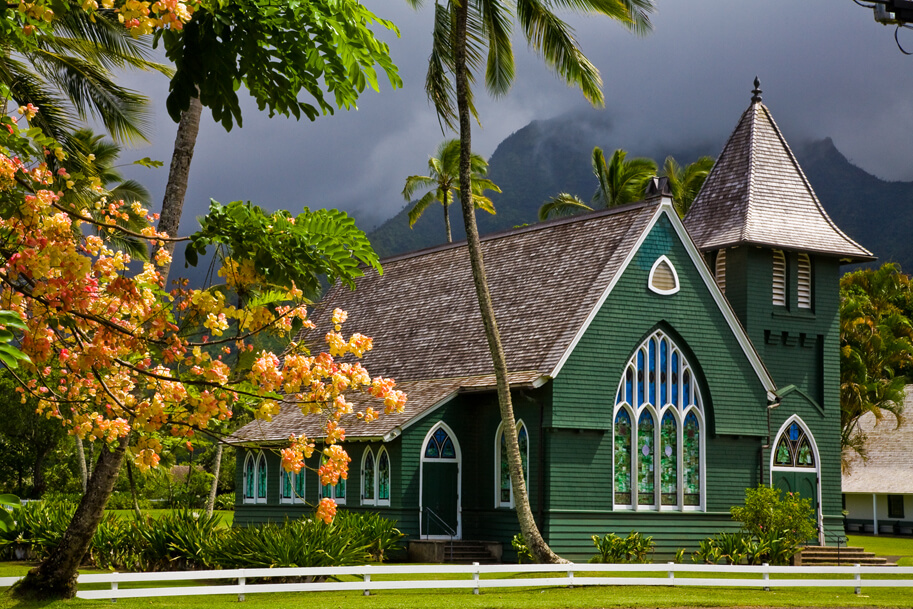 The Select School housed the brightest students from Kauai and Niihau and is credited with producing great teachers and leaders in the community. After Abner and Lucy's deaths in 1869, the mission home remained mostly untouched for 50 years.
Finally, the home and site were restored in 1921 and listed on the National Register of Historic Places. The grounds today are open to the public as an educational site to learn about Hawaiian history from the lens of 19th-century education.
You can attend a tour of the Waioli Mission House and Church between 9 a.m. and 3 p.m. on a first-come-first-served basis on Tuesdays, Thursdays, and Saturdays.
What to Do on Kauai When It Rains
The beauty of Hawaii and the island of Kauai in particular is enticing and hard to ignore. On rainy days in particular, it can feel disheartening to realize that a long hike or time on the beach might not be enjoyable after all.
Thankfully, Kauai is full of historical museums and drizzle-friendly tours to keep you and your family learning about Hawaiian history even on rainy days.
Now that you know what to do on a rainy day in Kauai, are you ready to plan your next adventure to the island? Check out our favorite resorts on the island of Kauai here on Hawaii Travel with Kids.