Are you looking for good mermaid children's books? Let me share my top 20 picks for adorable mermaid books for kids!
This list of mermaid books for kids contains affiliate links which means if you purchase something from one of my affiliate links, I may earn a small commission that goes back into maintaining this blog.
Imagine a world where you could swim with mermaids, visit the library of Atlantis, and go on an underwater adventure to visit all your favorite sea creatures.
Sounds like a dream come true?
Well, these are just some of the adventures that await readers in these 20 magical mermaid books for kids!
What better gift idea than one of these enchanting stories about magic under the sea? These captivating tales will make any child want to dive right into reading them cover-to-cover (or at least until their eyes get tired).
There is something for every age group, from toddlers up to teens, so this is truly a perfect gift idea for anyone who loves anything related to mermaids or the ocean. So start scrolling through our list to find the perfect mermaid book for kids!
Looking for a beach read? Check out these top books set in Hawaii for grown-ups!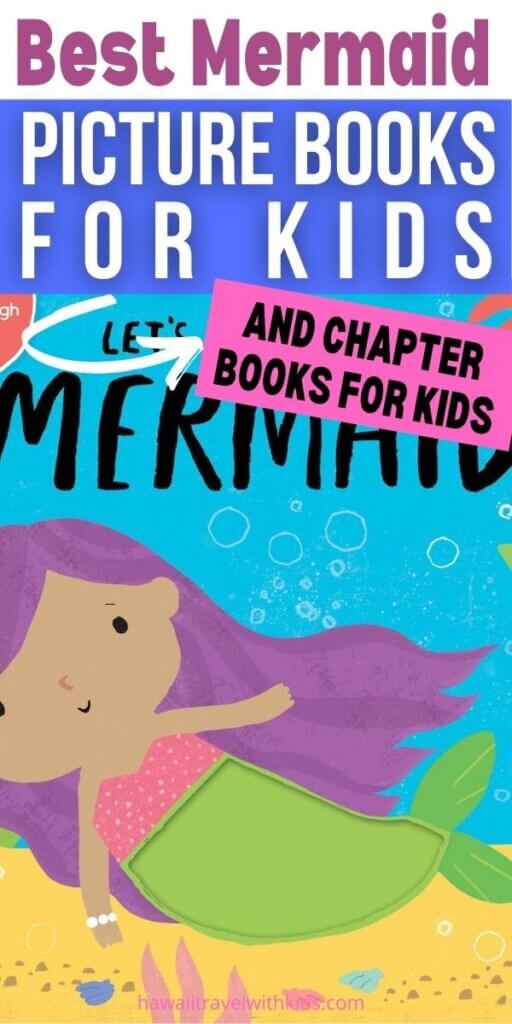 Cutest Mermaid Books for Kids Worth Buying
Mermaid Board Books for Babies and Toddlers
This board book will make your little ones love mermaids even more. This cute toddler's storybook is packed with 10 colorful pages full of sea creatures, ocean life, and adventures every child would like to be on!
With a padded cover that makes it easy for small hands to hold onto, this baby reader has eye-catching artwork sure not to disappoint the imaginative mind of any fan or beginner and is one of the best mermaid books you'll find.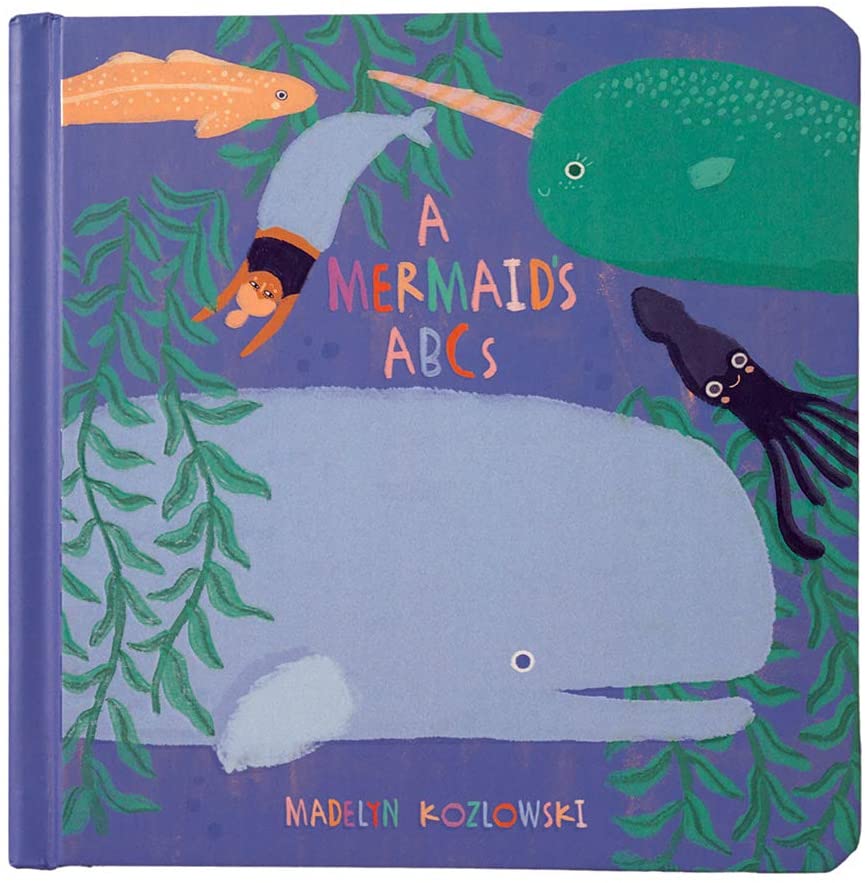 Explore all of the textures in this delightful sealife activity book for your baby to enjoy. From a bumpy seahorse to a soft-bearded king, there are plenty of different surfaces that will give your little one's imagination free rein!
With padded covers and easy illustrations, it's never been easier to keep them engaged with their first imaginative storybook adventure.
The words on these pages encourage early reading skills and vocabulary building when they learn new things from these beautiful images, like twinkling mermaid tails or pearly underwater palaces.
This is one of my top favorite children's mermaid books!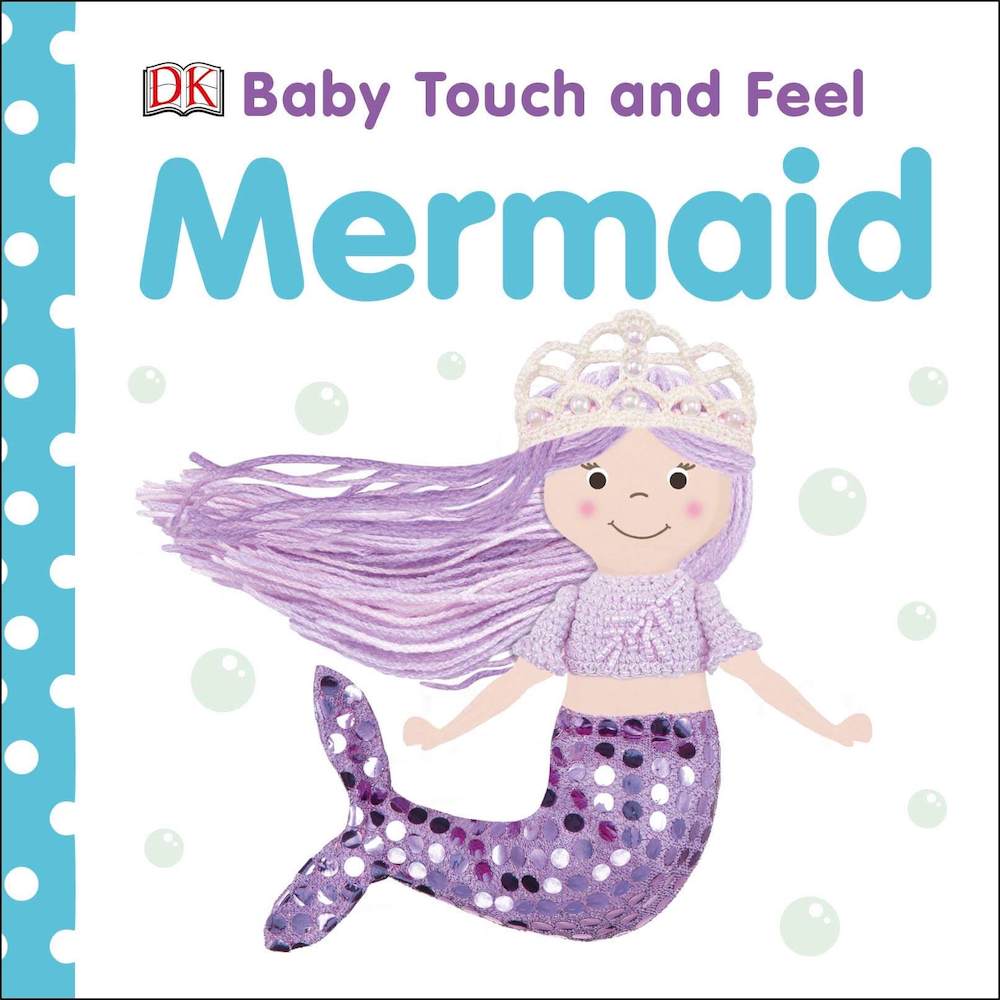 Sea creatures and fish are all over the place, but where could Mermaid be hiding? Now it's time to lift these felt flaps while also peeking through these die-cut pages!
This is a really fun mermaid book for toddlers because they can lift the flaps themselves.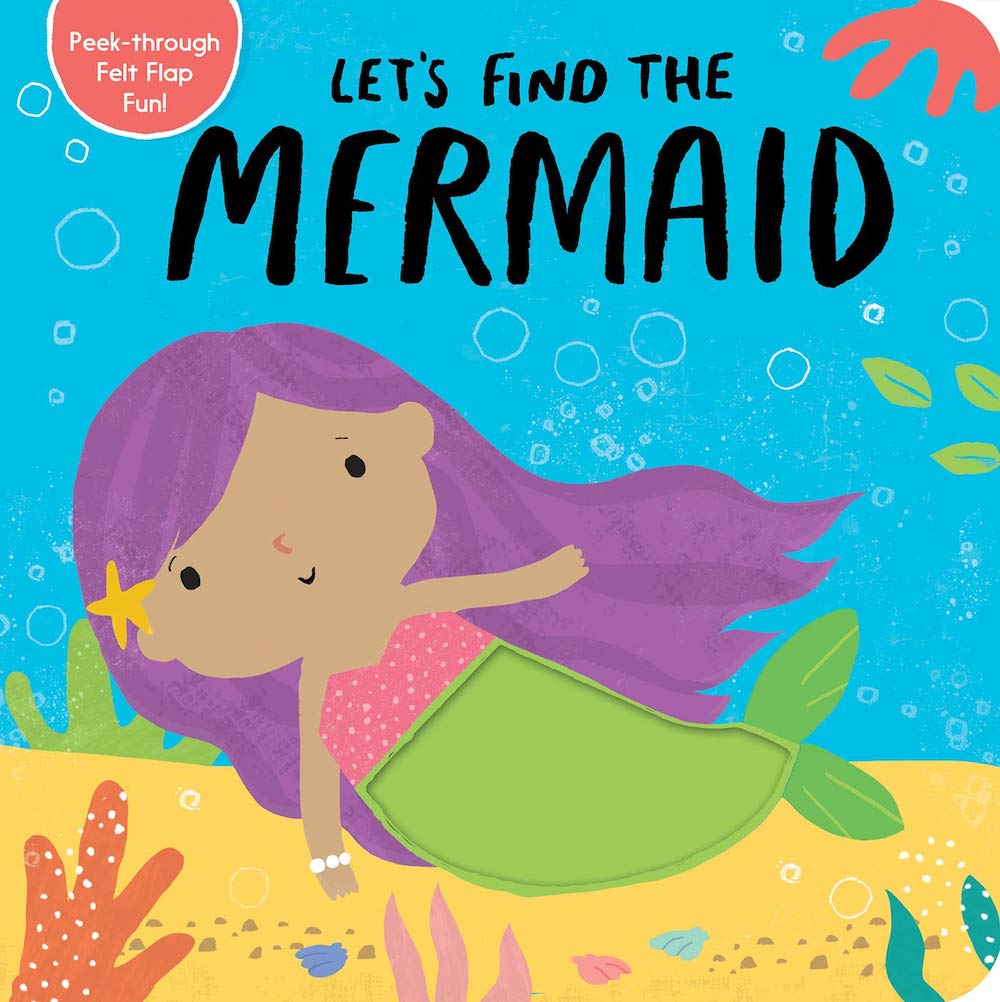 This is the classic story that most of us grew up hearing. A mermaid falls in love with a prince and asks a sea witch to help her. But this is one of the old mermaid books with a twist.
This book is reimagined and set in the Caribbean. The images are really beautiful, and kids will love thumbing through the pages. This is an adorable mermaid book for kids with a young mermaid their age!
It is one of the great mermaid books for 5-year-olds, but it can also work well for younger children as well.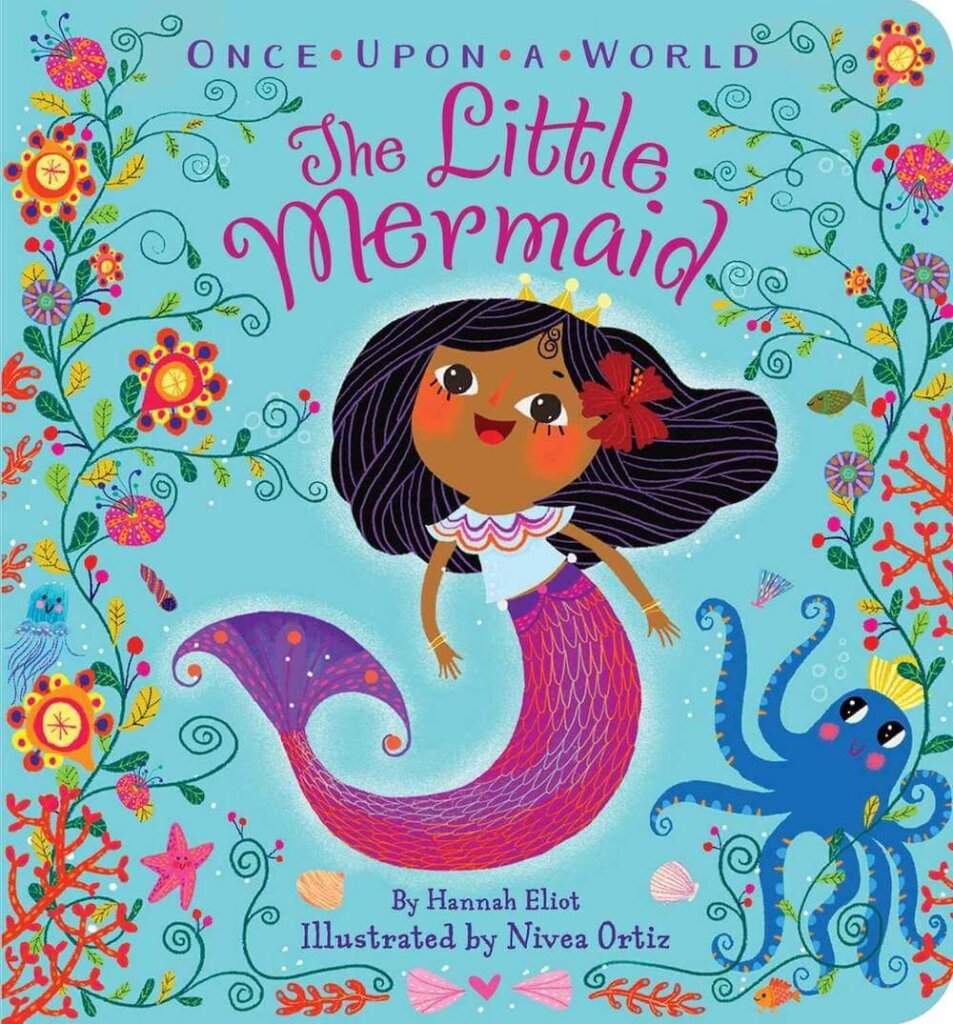 This mermaid baby book has lift-the-flaps and bright, colorful pages perfect for little hands.
Journey through the ocean with this young mermaid to find all her friends before the queen's birthday party. It is an interactive book with beautiful mermaids and rhymes that any child will love!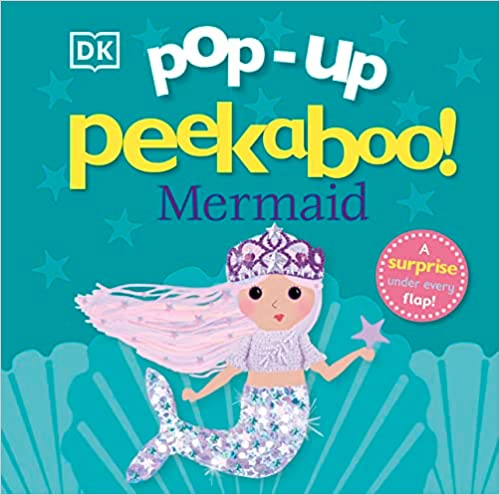 With the tail being the finger puppet, your little one will love becoming this little mermaid! It is great for developing fine motor skills and for making reading fun at such a young age.
The mermaid tail color is bright and perfect for babies and children alike. Your little girl will absolutely love this book!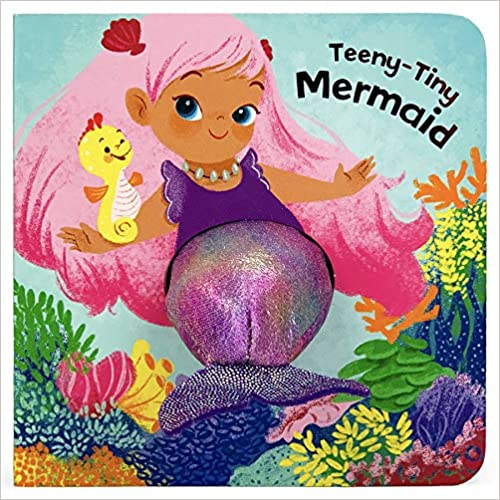 Mermaid Picture Books for Kids
This delightful kid's book about mermaids and their enchanting world is perfect for any fellow sea lovers looking for some summer reading. There are pretty pictures, an engaging story, and even some STEAM learning opportunities.
It's part of the popular series that also includes how to catch dinosaurs, dragons, yetis, or unicorns! It is usually the favorite mermaid book for a young girl to enjoy reading.
It is written by Adam Wallace.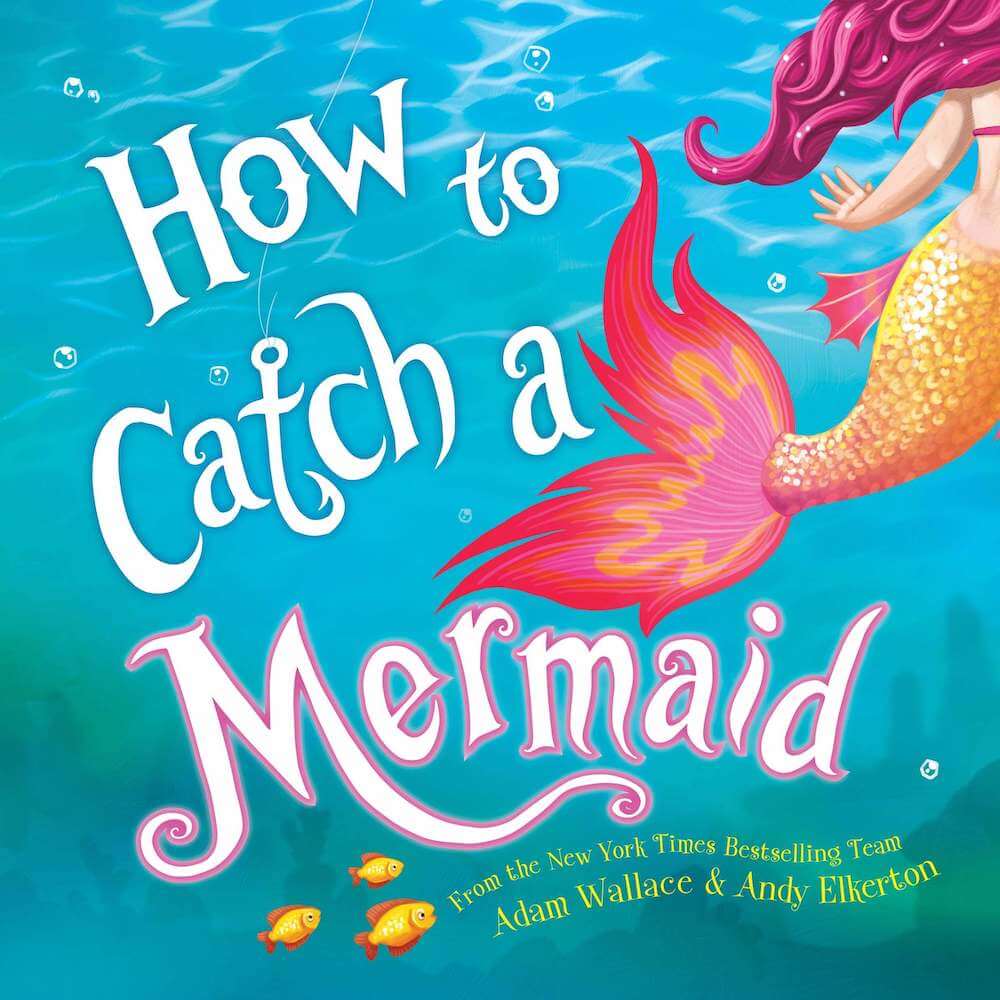 Mermaids are the most enchanting, mysterious, and magical creatures of all time. Dive deep into their world, from where they're found, how they sleep, to their favorite things to eat!
Mermaid lovers will delight in this stunning picture book featuring tons of fascinating facts about the ocean's best-kept secret.
Don't believe those rumors that say these beautiful beings don't exist! This is of the coolest mermaid picture books that teaches mermaid facts for kids.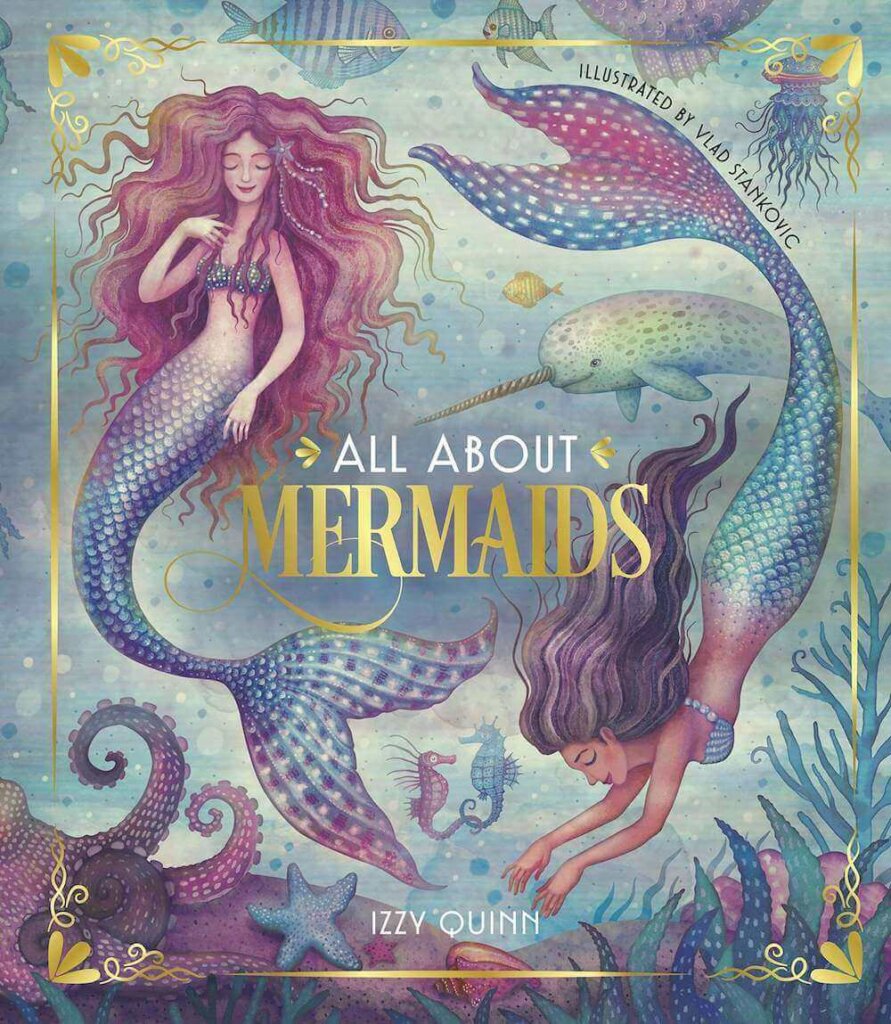 "I Dream Of Mermaids" takes you on a journey with Kailea as she shares her dreams of mermaids. You'll find each dream description has an accompanying picture, and the whole story is designed to help your child relax into a peaceful slumber.
It is another one of the best mermaid story books to have on your shelf for young readers who love Hawaii.
It's not just any ordinary book, but one that feeds the soul with positivity, warmth, and happiness. And it's written and illustrated by a popular Oahu artist. We love this mermaid book for kids!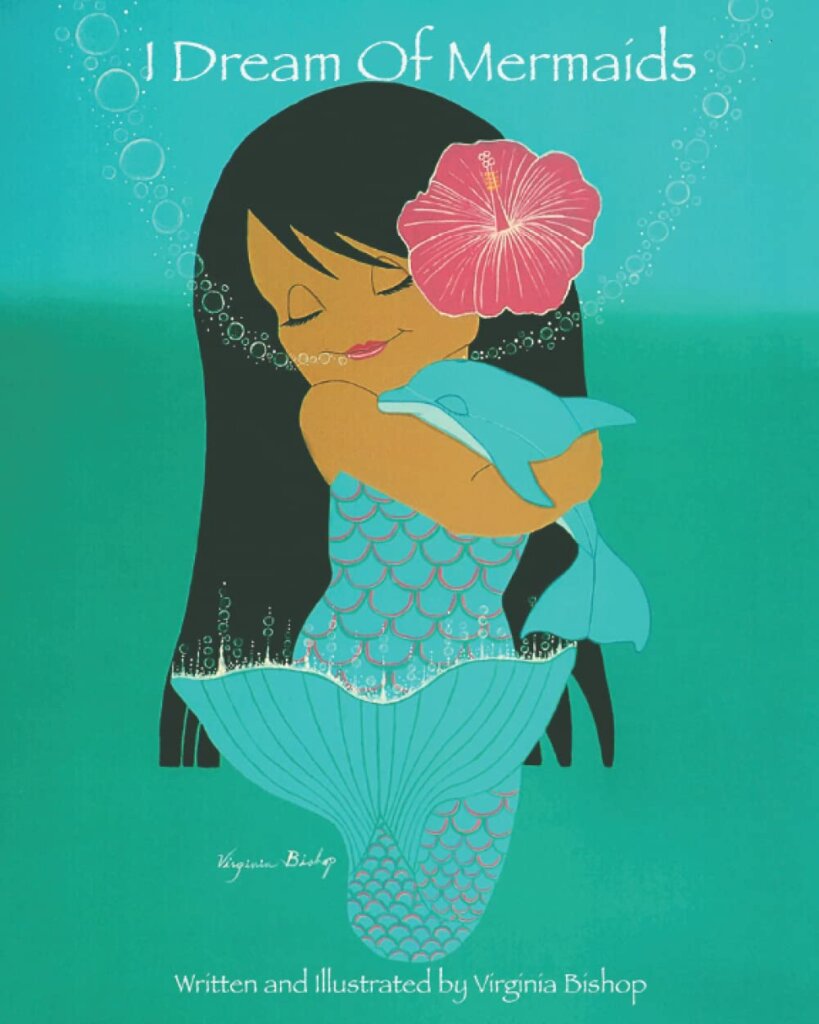 Mermaids at mermaid school! Follow the adventure of Molly as she learns about counting clams, reciting A-B-Seas (get it?), and making new friends. She even enjoys story time and hearing about children who walk on land.
Help your child practice counting with their mermaid imagination and so much more. It truly is packed full! With sweet rhyming language and great illustrations, this book is engaging from start to finish- don't miss it!
As one of the books on mermaids, your mermaid fan will love learning from this mermaid school handbook!
It is written by Joanne Stewart Wetzel.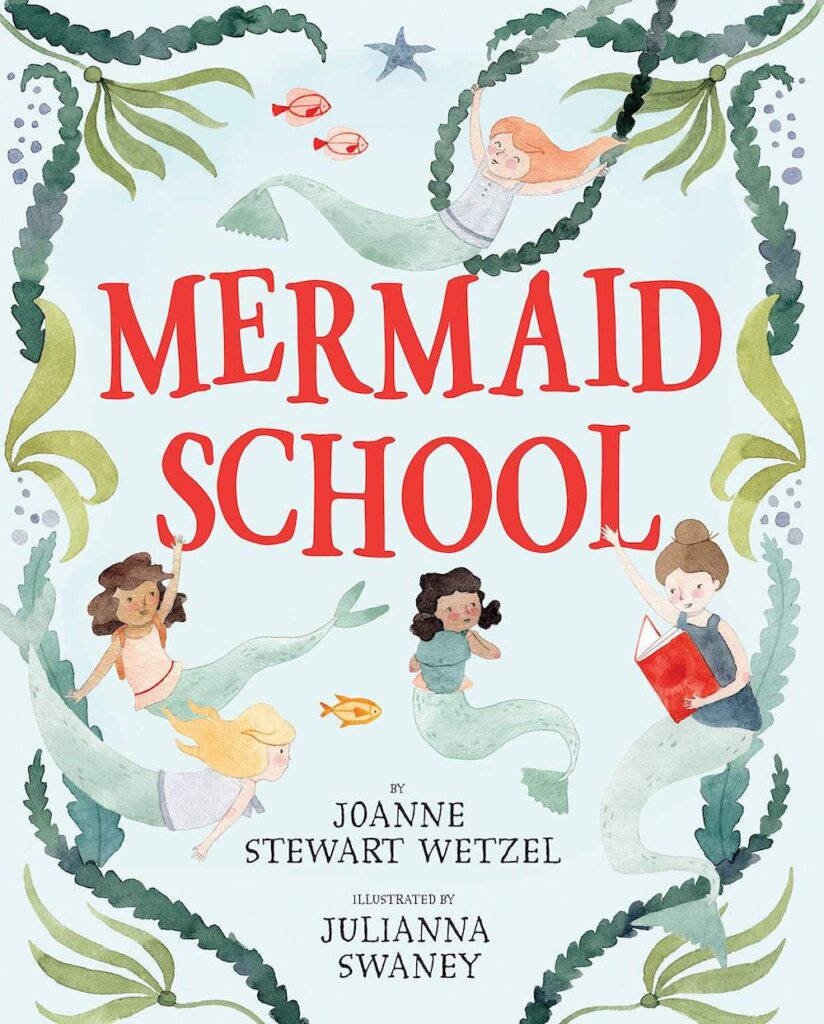 This enchanting page-turner will be a favorite among mermaid lovers of all ages as well as children and families who treasure our oceans.
Kids curious about different aspects of a mermaid's anatomy and habits will enjoy the Mermaidology facts that follow after the story! And if you recite The Pledge, then you too can become an honorary member of their sea family.
This is one of the perfect mermaid books for 7-year-olds as well as your littlest readers alike.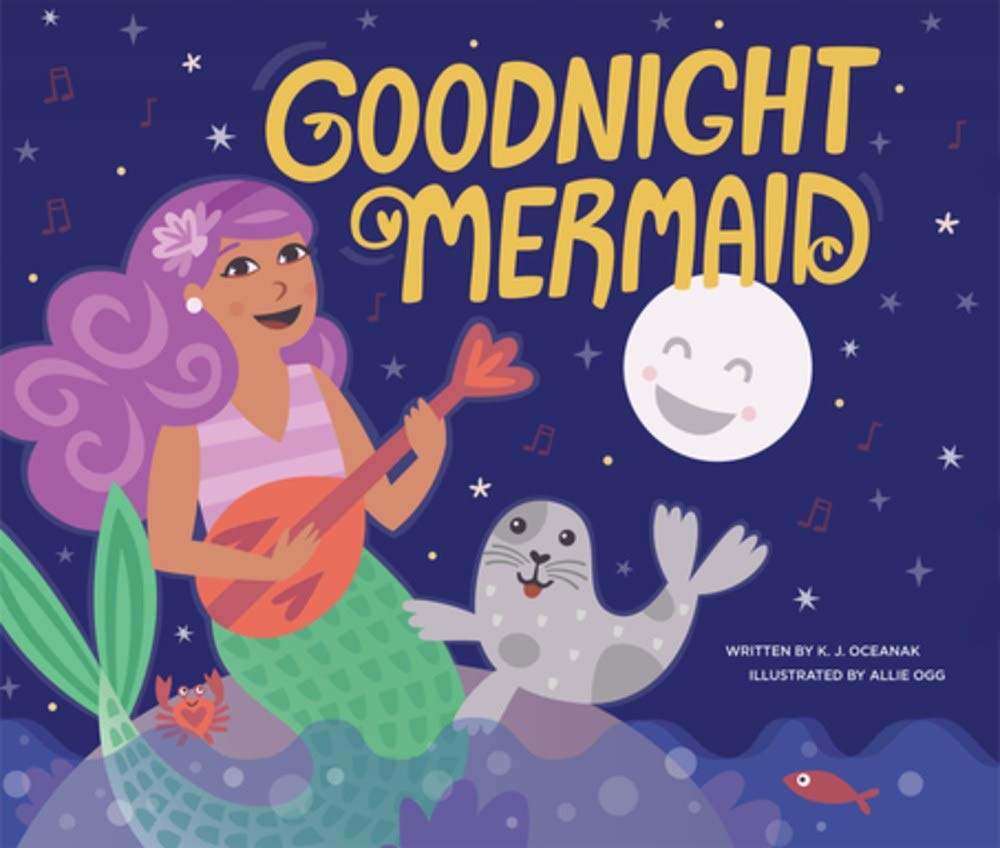 Another one of the mermaid stories for children you will love is Pearl.
Like other deep-water creatures of her vast ocean world, Pearl longs to care for endless beaches and towering kelp forests in a seaside nursery with tall cliffs nearby where she can hide from storms. However, her mother only puts her in charge of a single grain of sand.
This is a story all about how the littlest actions have a huge impact.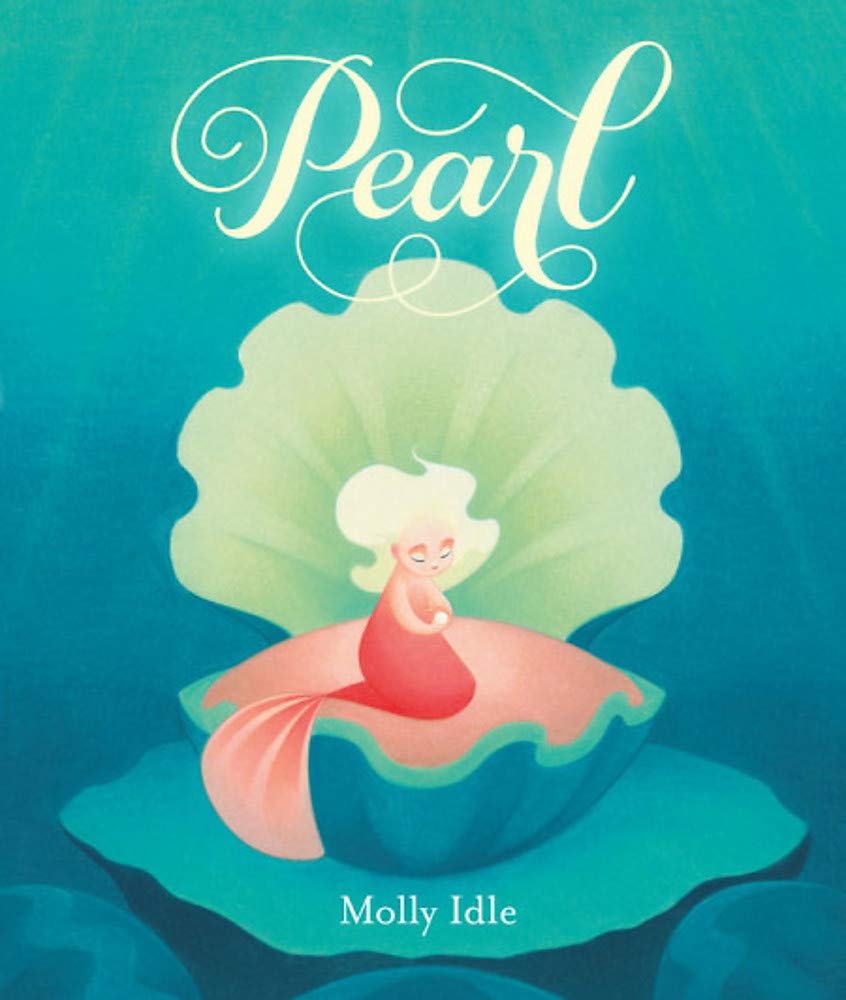 Oona is a deep-sea treasure hunter, but she's afraid to try her luck in the dark depths. What will happen when Oona and Otto find an adventure they can't resist? Your kids will be eager to find out!
This mermaid picture book is a winning celebration of invention, creativity, and true friendship. Plus, it has gorgeous underwater scenes and a crowd-pleasing tale.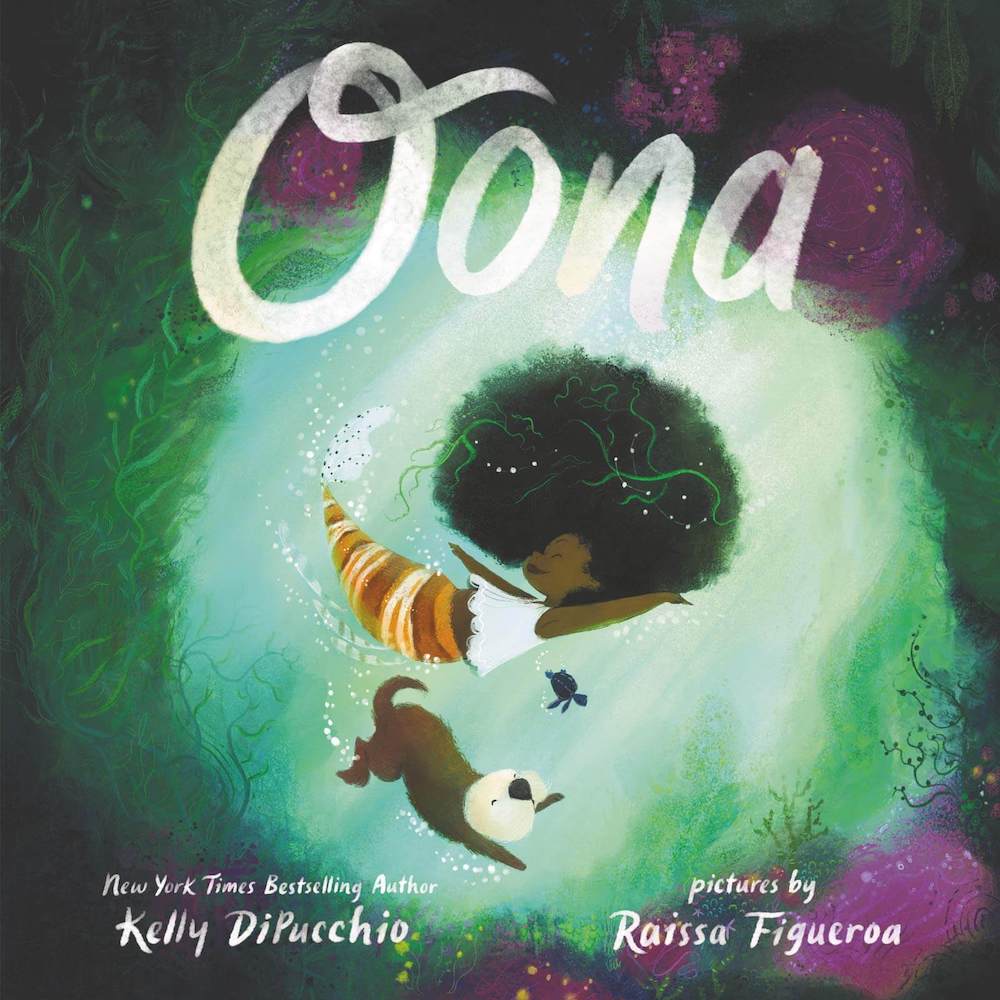 This is a story of an unlikely friendship between two girls from different worlds. One day, this girl who has loved mermaids her whole life finally gets to meet one, and she becomes friends with her!
They go on many adventures together, but will their newfound connection be destroyed by the power of nature?
It is another one of the sweet books with mermaids, perfect for anyone who loves mermaids and learning about a new friend.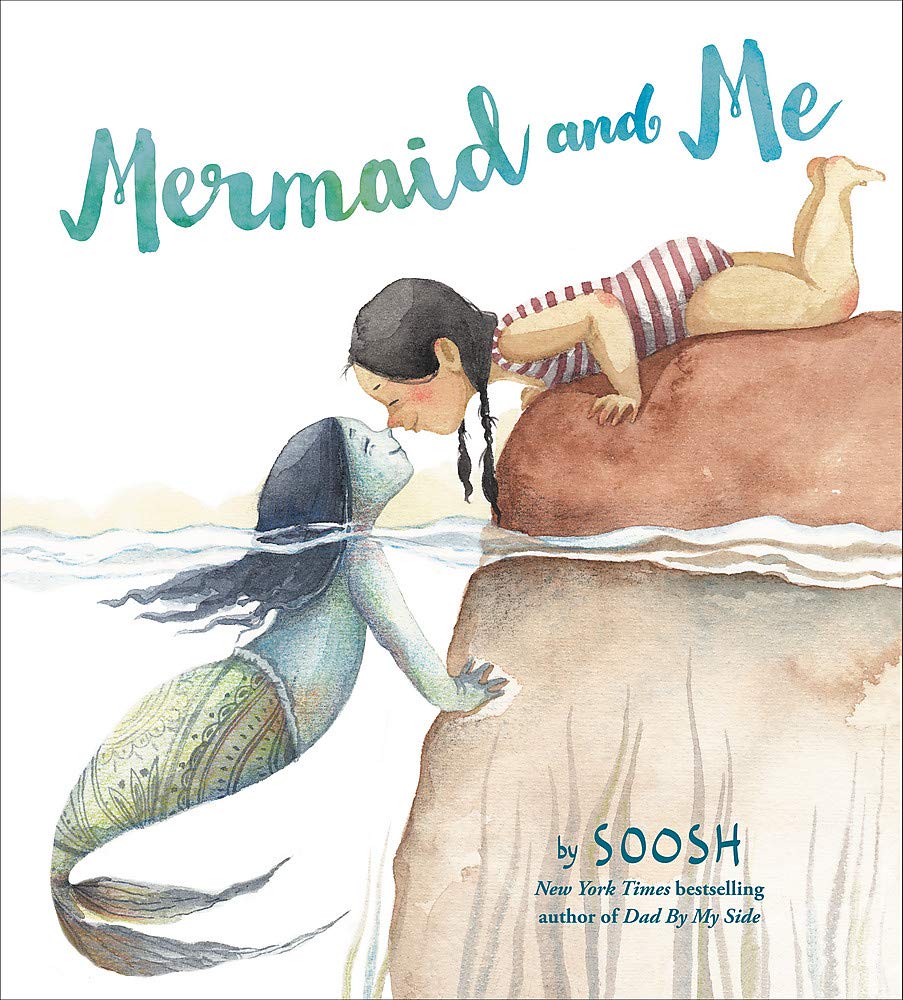 Mabel is a little mermaid who doesn't fit in with the other mermaids. Lucky, an octopus friend of Mabel's, isn't fitting into his shell either because he has such different interests than all the others in the octopus family and can only find solace in one another to be themselves.
But when they get together to play, there are no judgmental eyes. They discover that what makes them so unique is exactly what makes life worth living! This is one of the most adorable mermaid picture books, perfect for your kids with little hands.
Mabel is written by Rowboat Watkins.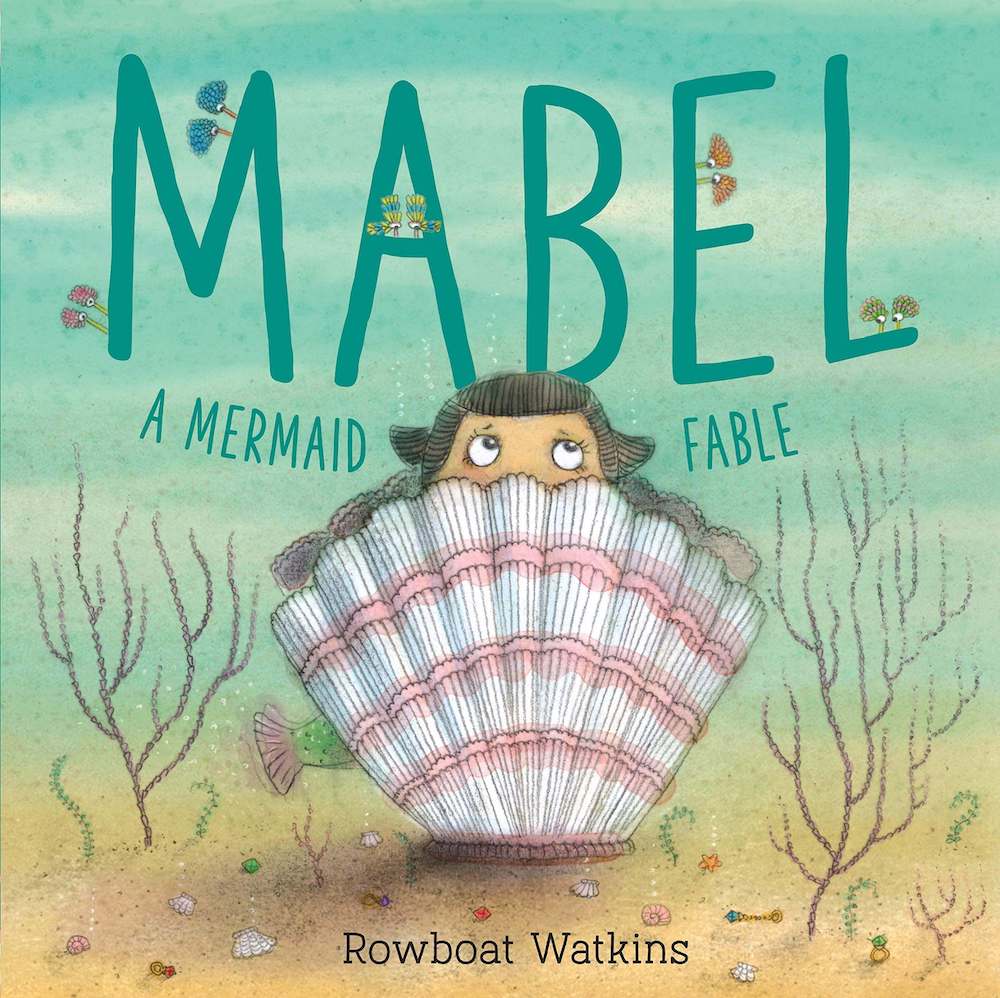 Maya dreams of being a mermaid. One night, her mama tells the legend of Maya's namesake and goddess: Yemaya, Goddess of the Ocean. In an undersea journey with Yemaya in her dream, she gains the strength to overcome her fears.
This is a fun book for kids ages 4-8 years old that incorporates Caribbean culture and another one of the best mermaid fantasy books.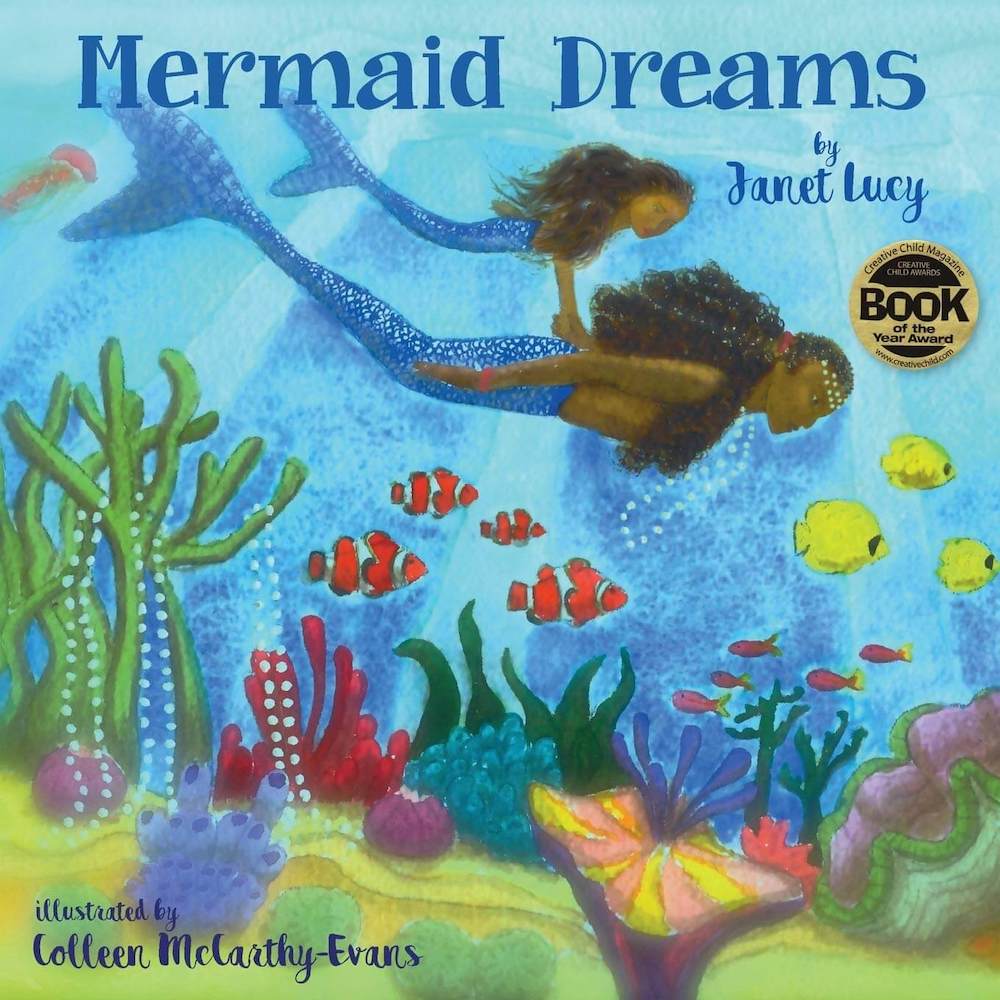 Another one of the top books about mermaids is The Mermaid Moon. It features a young girl and a little mermaid who are friends and want to visit each other's house. Soon they discover the Mermaid Moon, which is the only time her mermaid best friend can leave and see her house.
Join them along their adventure as they make their way to the water's surface and enjoy a day together on land. The real question is, will they make it back in time?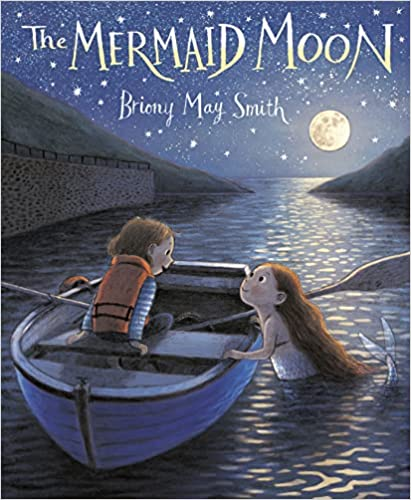 Mermaid Chapter Books
These books are geared toward kids ages 8-12. Dive into all six of Emily Windsnap's magical adventures with this enchanting boxed set about a girl who is half mermaid and half human.
It's an enchanting fantasy story about family secrets, loyal friendship, and the convention-defying power of love.
These mermaid series books are ones your tweens will love exploring. If you are looking for mermaid books for 10-year-olds, you will love this series.
I've found that boxed sets are the way to go with middle-grade readers because they usually immediately want to read the next book in the series!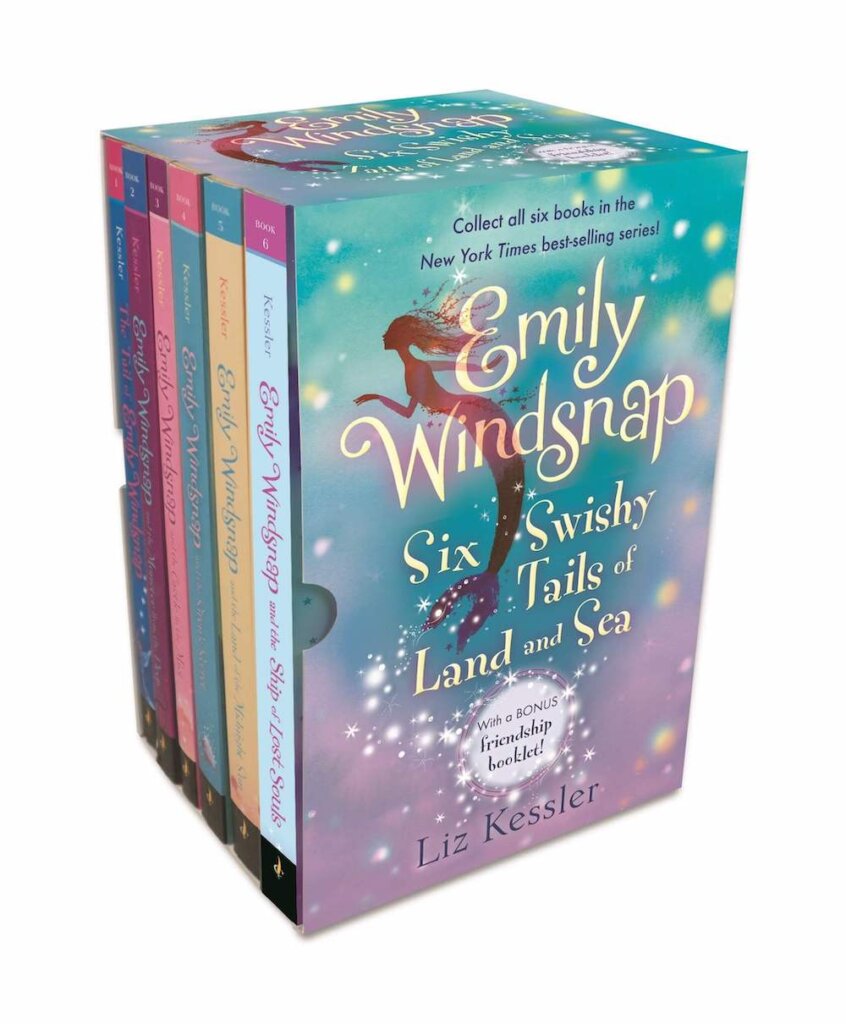 This is another mermaid book series, but this one is geared toward kids ages 6-9 years old. This boxed set is the first 5 books of the series.
In the first book, MerGirl, Shelly Siren is nervous as she starts at the prestigious Trident Academy, a school for mermaids. Some kids are mean and don't want her to fit in with them because of where she's from, but that doesn't stop her or Echo-her best friend who also attends Trident.
It talks about the first day of school, which might be helpful for your children as well.
Michelle is a mermaid princess who has always been happy living in her underwater home. As she was about to get crowned, she started feeling trapped and wanted more than what the sea had to offer.
She heard rumors of another world. So one day, while playing with friends, Michelle swam up out of the water for some fresh air! It turns out that creatures called humans make their homes on land instead of at sea.
This is a fun series of mermaid books for children. They can even be great mermaid books for tweens too!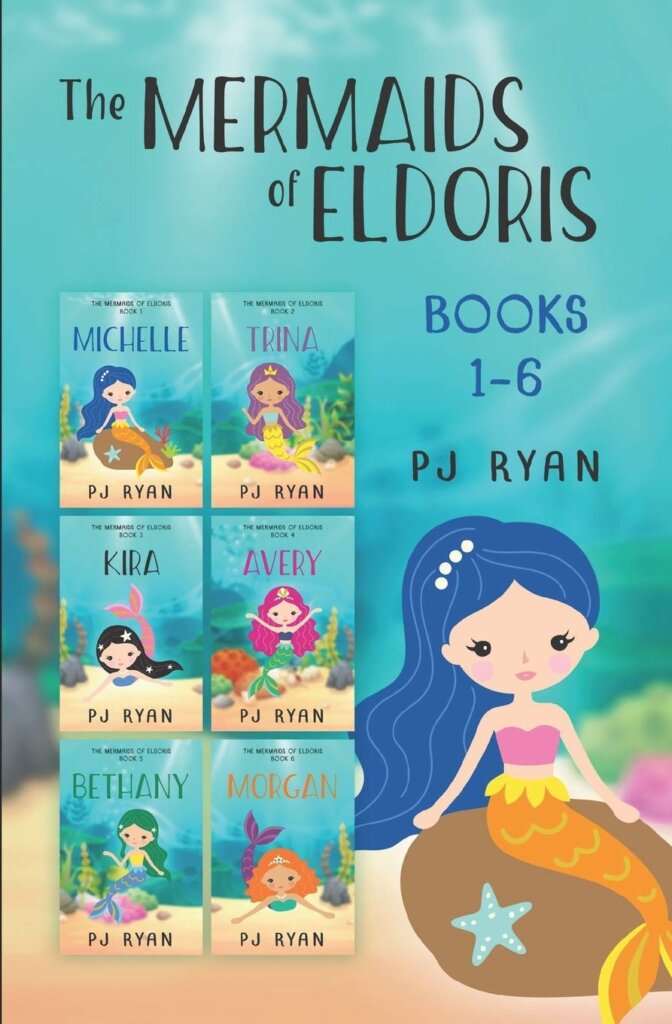 Mermaid FAQs
What is the history of mermaids?
Mermaids have been appearing in tales and folklore for centuries. In Syria, around 1000 BC, the goddess Atargatis dove into a lake to take on her form as a fish, with only her bottom half becoming an aquatic creature. That's because the gods couldn't bear for her to give up her beauty. So, they kept her head and top body human like, creating a mermaid.
Are mermaids dangerous?
We might initially laugh at this question, but many sailors were really concerned with mermaids. That's because they were thought to entice young men to jump into the sea and drown. They also have been known to bring misfortune. But, some people also credit them with good luck. Seems like there isn't a definitive answer to this one.
Are there mermaids in Hawaii?
Historically, there haven't been a lot of mentions of mermaids in Hawaii. It's not a part of Hawaiian myths or folklore. In fact, Namaka is the Hawaiian goddess of water. However, there have been inclusions of mermaids in more recent Hawaiian books, toys, and artwork of Hawaii.
Mermaid Books for Kids Wrap Up
These are just some of our favorite mermaid books for kids. These stories are perfect for the mermaid fan, and there is a variety to choose from for readers of all ages. Grab any of these books and enjoy these magical creatures!