Are you looking for good Hawaiian children's books? Let me share my top picks for children's books about Hawaii!
This children's books about Hawaii post contains affiliate links which means if you purchase something from one of my affiliate links, I may earn a small commission that goes back into maintaining this blog.
I'm a huge advocate of products that allow families to feel like they are traveling the world, even when they don't leave their town!
Don't Want to Scroll? Here Are the Top Hawaii Children's Books
hide
One of my favorite ways to travel while at home is by reading.
There are so many good Hawaii books for kids. You can introduce your kids to food, landscaping, culture, and geography all through the power of books.
These children's books about Hawaii are bound to pique anyone's curiosity.
Plus, if you are heading to Hawaii, these Hawaiian kids books are perfect for reading on the airplane, in the hotel room, and on the beach!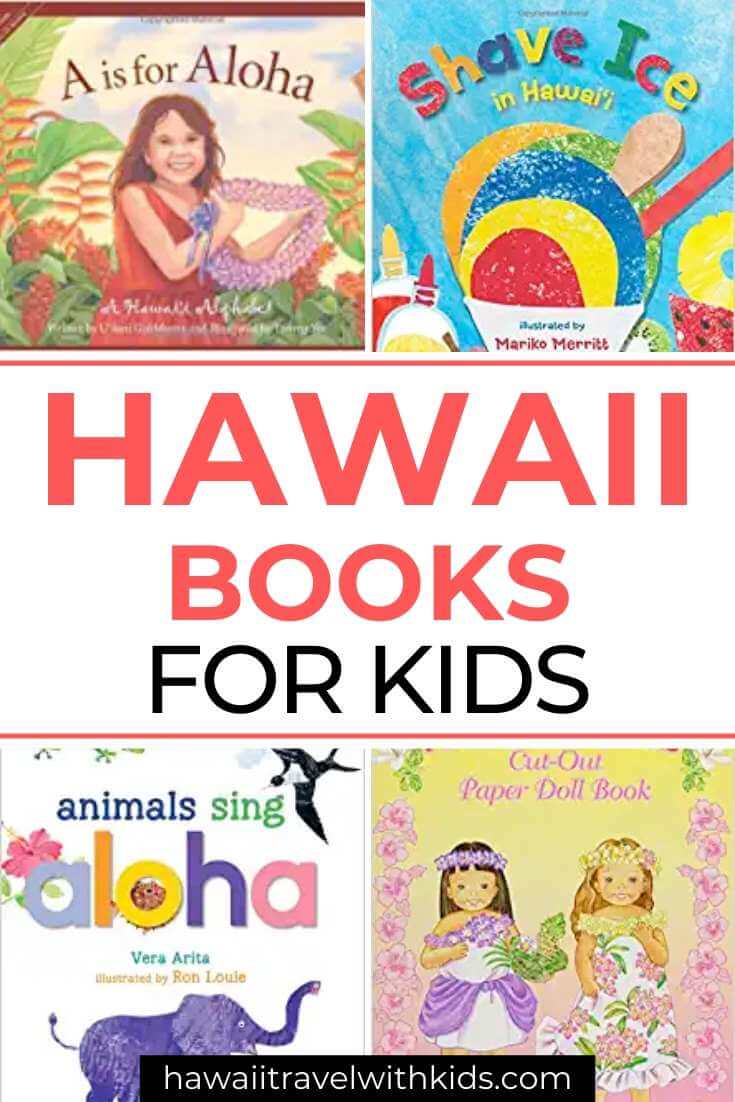 22 Amazing Hawaiian Children's Books
1. A is for Aloha by U'ilani Goldsberry and Tammy Yee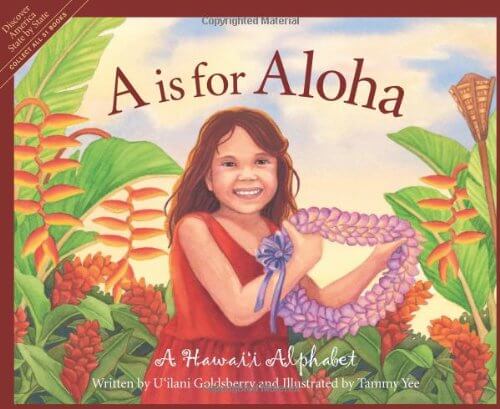 The really neat thing about Hawaii is the landscape and the people.
A is for Aloha is a great children's book about Hawaiian culture and one of the most visited places on earth. This book tells a great story, while introducing children to words that correlate to Hawaii.
It's one of the most beautifully illustrated books about Hawaii that we own.
BUY ON AMAZON
2. Shave Ice in Hawaii by BeachHouse Publishing (Author), Mariko Merritt (Illustrator)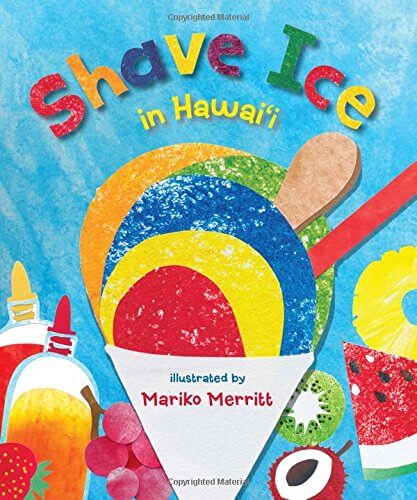 Are you interested in teaching your kids more about Hawaii? Maybe you live in Hawaii and want to learn more, check out Shave Ice in Hawaii.
One of Hawaii's favorite local treats is Shave Ice! Naming all the flavors is going to be fun and delicious.
This is one of the first board books I ever bought and after giving my kids their first taste of shave ice on Kauai, it brings me good memories every time we read it!
BUY ON AMAZON
3. Animals Sing Aloha by Vera Arita (Author), Ron Louie (Illustrator)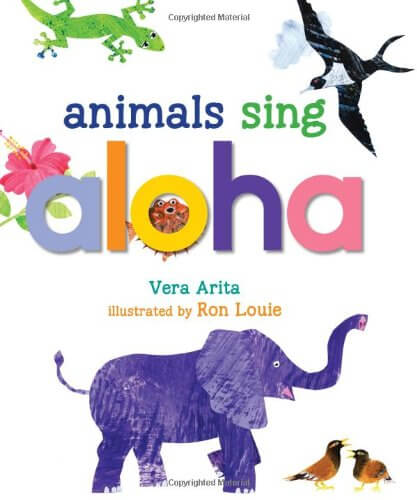 If you're looking for one of the best books about Hawaii, then Animals Sing Aloha is a great option. Introducing your children to phonics is important.
You can introduce them to phonics and a great book at the same time, thanks to Animals Sing Aloha.
I will warn you, there is an image involving an animal pooping and it will be your child's favorite part!
BUY ON AMAZON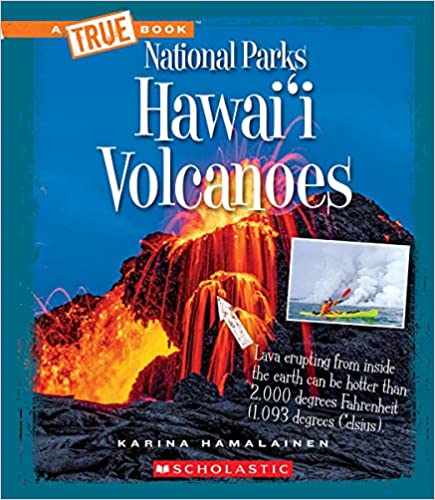 When you can't be there to experience Hawai'i Volcanoes, the next best thing is looking at a book.
This Hawaii book takes readers to the National Parks in Hawai'i with a focus on natural landscapes and American history.
It's an especially great book for kids really interested in science and geology.
BUY ON AMAZON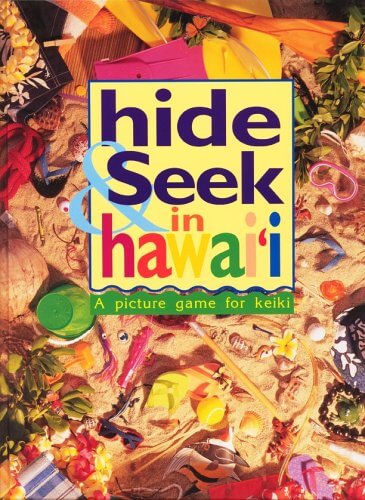 Looking for an interactive book with Hawaii as the focus? Hide and Seek in Hawaii is the perfect book for searching and finding.
Kids love interactive books and this book is the perfect example of how kids can be engaged while reading.
This is actually a book that I "hide" at our house and bring out every couple of months. It gives just enough time for the kids to forget where some of the items are and it's like a whole new book!
BUY ON AMAZON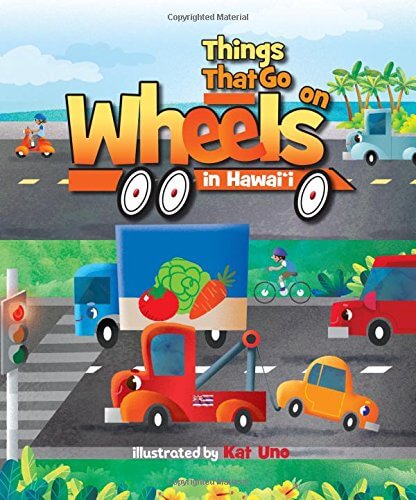 Most kids books about Hawaii focus on the volcanoes, beaches, or hula dancing. I love that this one is all about vehicles and it just happens to take place in Hawaii.
The Islands are the perfect place to see things go and go some more. Things That Go on Wheels in Hawaii can help kids learn so much.
Wheels go over beaches and through tunnels and much more.
My youngest is a vehicle-enthusiast and most of the books we read revolve around cars, trucks, trains, etc.
BUY ON AMAZON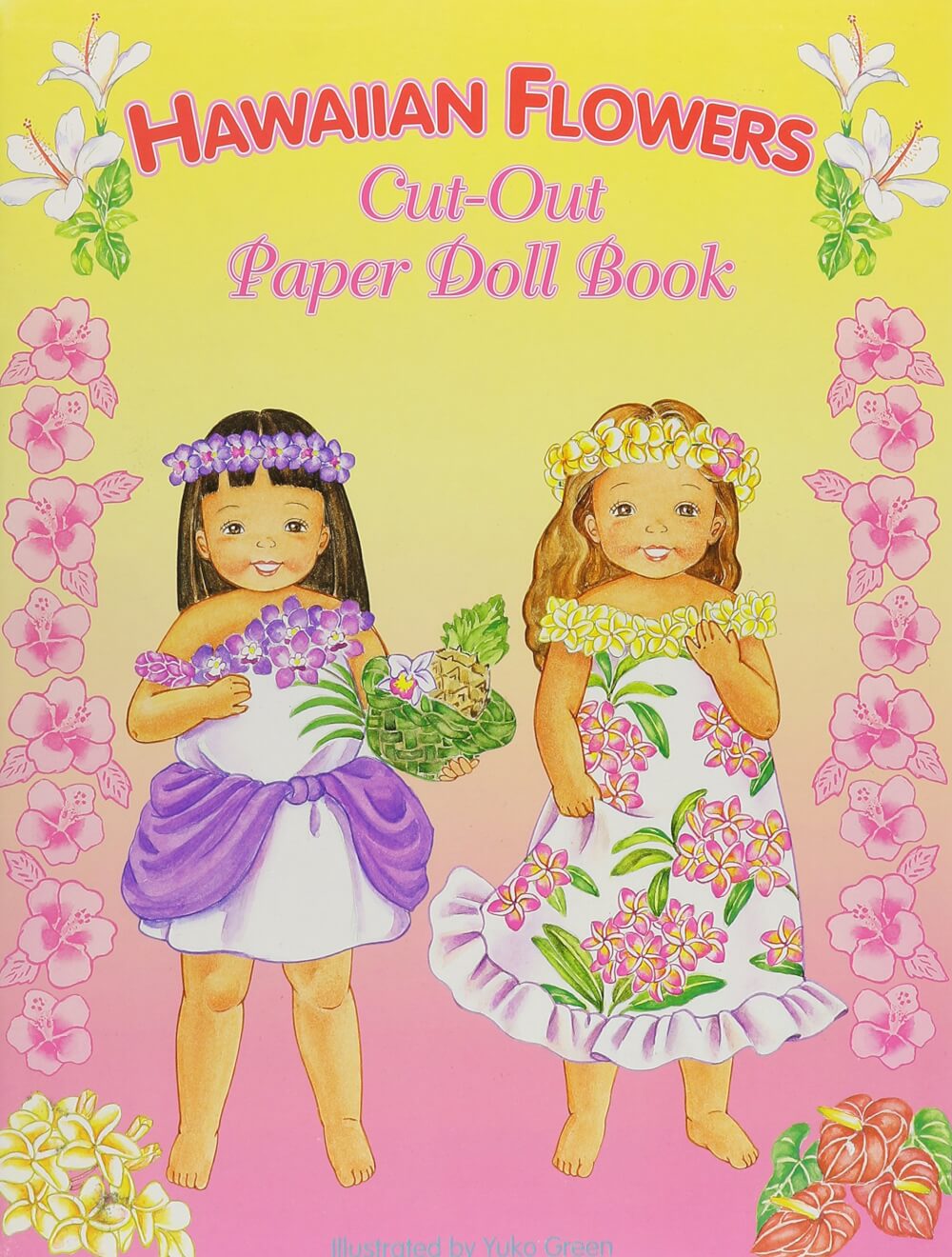 Teaching your kids about the culture of Hawaii can be done with books like Hawaiian Flowers Paper Doll Book. Children will learn about the flowers of Hawaii, right along with different hula costumes.
This book has been around since I was a kid myself and I always loved thumbing through it and seeing all the pretty outfits.
The fact that you can still find these Hawaii children's books at ABC Stores in Hawaii proves it stands the test of time!
BUY ON AMAZON
8. Too Many Mangos by Tammy Paikai (Author), Don Robinson (Illustrator)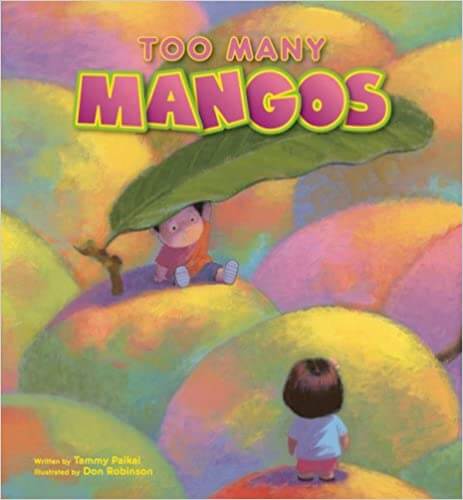 Have you ever had too many mangos to eat? This children's book is the perfect example of how children can learn through experience.
The characters in Too Many Mangos go on a mango picking adventure. Soon enough, they'll be sharing all of these tasty treats with their friends and family.
My mother-in-law actually bought this for my oldest purely because they both love mangos. But, we really like the message of sharing with friends, family, and neighbors!
BUY ON AMAZON
9. Maui Hooks the Islands by Gabrielle Ahulii (Author), Jing Jing Tsong (Illustrator)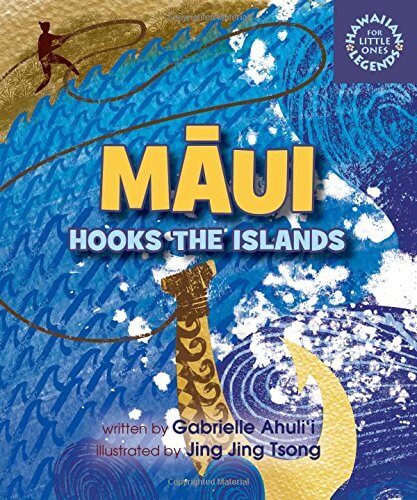 It's time to introduce your children to Maui Hooks the Island. This is such a fun book that all kids will love and it's one of the most popular Hawaiian stories for kids.
Learning about Maui the demi-god is a part of Hawaiian tradition. This book is full of rich storytelling.
If your kids are fans of Disney's Moana, they are already familiar with a version of Maui. However, there are so many adventures they probably don't know about!
BUY ON AMAZON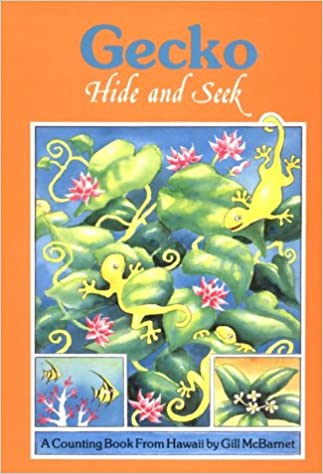 Interested in testing your eyesight? This is the perfect book for you!
The geckos in this book are hiding in many different places. Children who read this book will learn skills like counting and following directions.
It's one of the coolest Hawaiian books for kids to read with multiple kids because it becomes a fun game to see who can find them first!
BUY ON AMAZON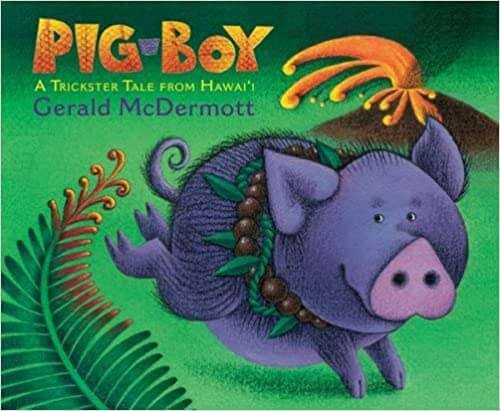 Take an adventure with Pig-Boy, who is on a big adventure in this book Pig Boy: A Trickster Tale From Hawai'i. He has a good time exploring the Islands and exploring.
When trouble comes, he sure does know what to do!
My kids love hearing Hawaiian folk stories and this one is a winner!
BUY ON AMAZON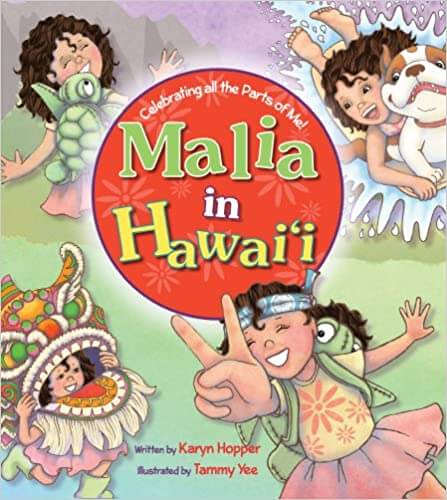 Whether it's surfing, dancing, noodles, or sushi, Malia loves exploring and tasting all that Hawaii has to offer.
Malia has a long name (which is not unusual in Hawaii,) but she loves exploring Hawaii and all the Islands have to offer.
BUY ON AMAZON
13. 1-2-3 Saimin in Hawaii: Board Book by BeachHouse Publishing (Author), Jamie Meckel (Illustrator)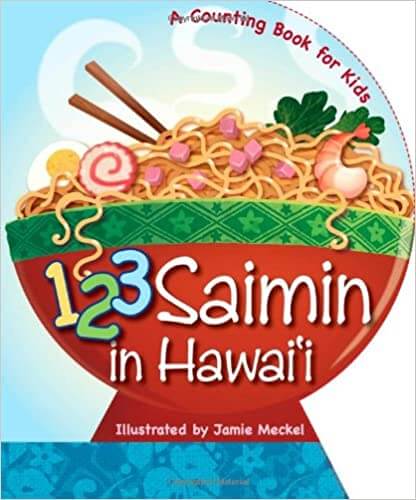 Saimin is a treat for all ages in Hawaii. 1-2-3 Saimin in Hawaii is a number book that really explores Saimin and how it's made.
And while it's one of our favorite Hawaiian books for preschoolers and toddlers, kids of all ages will love exploring this book. Seriously. My 5 year old still asks to read it because it's fun to point out all the yummy saimin toppings!
BUY ON AMAZON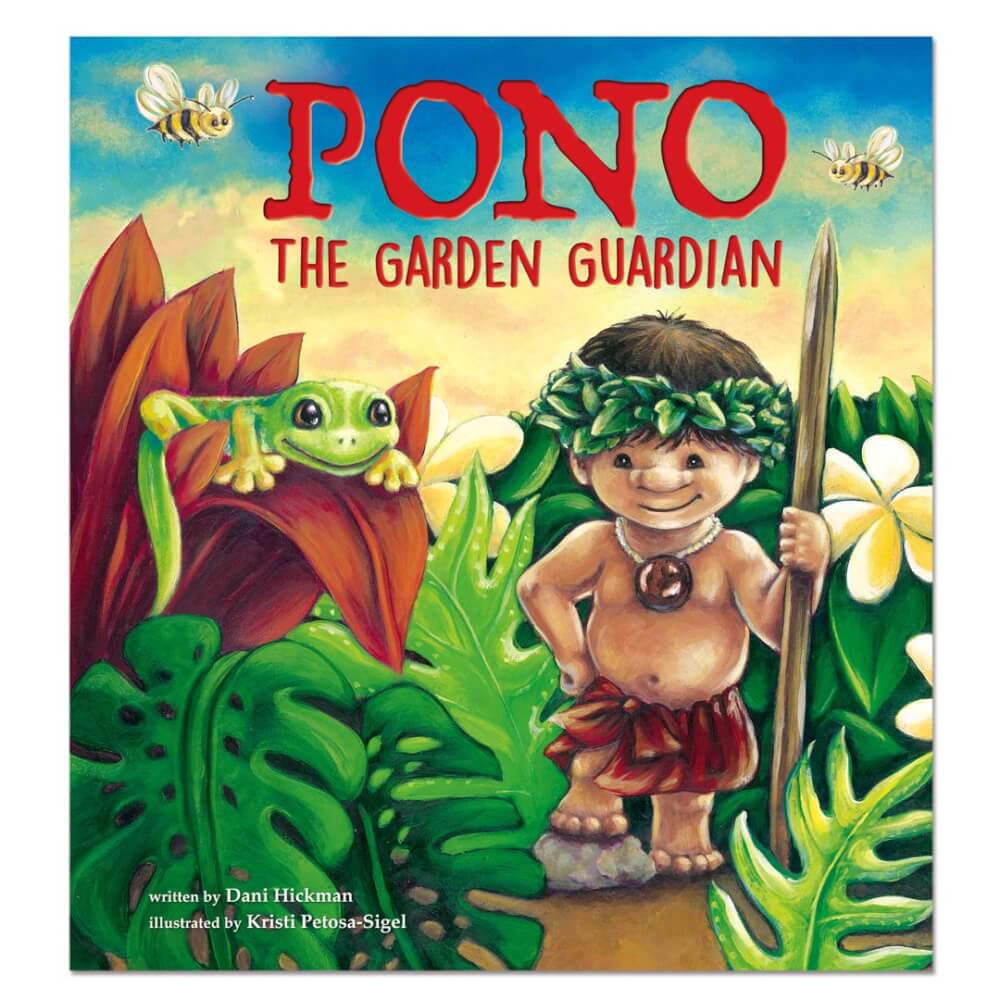 Pono is known as a little Hawaiian Menehune. He lives in the garden and likes to play little tricks on Mrs. Miyamoto. However, one day she gets hurt.
This is a great book for little ones to learn a lesson about how they treat others.
Plus, it's a great way to introduce your kids to Menehune, because you'll see references to them all over Hawaii in lots of Hawaiian children's stories!
BUY ON AMAZON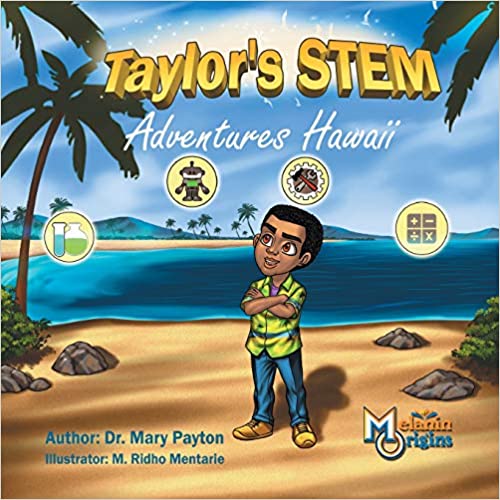 Who is looking for an adventure? Taylor's STEM Adventure: Hawaii is the perfect Hawaii travel book to check out for those who are looking for an adventure.
This is a neat book to explore as Taylor takes you on an adventure of everything he's learning.
You may be surprised as to what your children learn too. This is a wonderfully created military book.
BUY ON AMAZON
16. Under the Blood-Red Sun (Prisoners of the Empire Series) Paperback by Graham Salisbury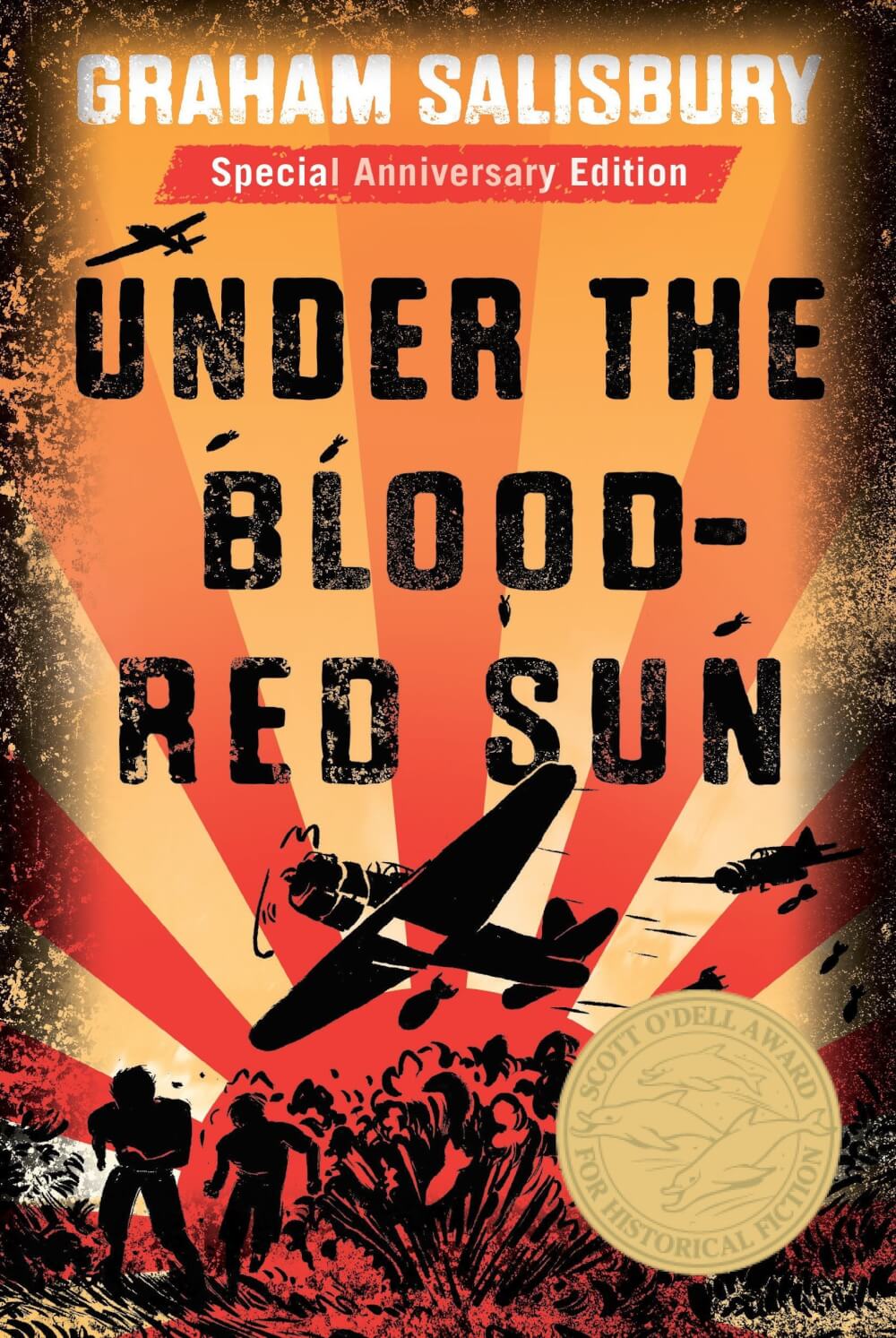 Escaping poverty in Japan, this is a story about a boy who grows up in Hawaii. However, he's too busy growing up to realize that WWII is right around the corner.
I read this book when I was in middle school and I still remember how much it stuck with me. It's definitely for older kids, but a great way to bring WWII to life.
If you are looking for things to do on Oahu with kids, Pearl Harbor has something for all age ranges.
BUY ON AMAZON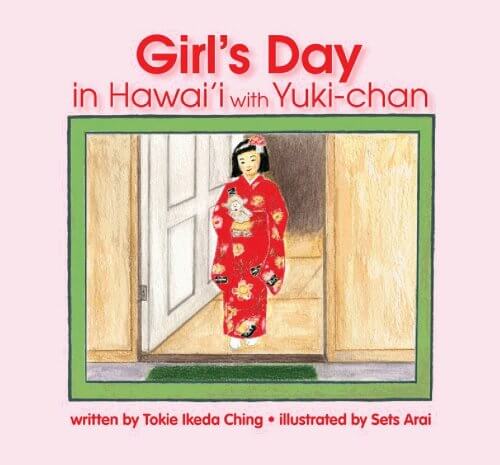 Who doesn't love a fabulous girl's day? Yuki-chan takes you on an adventure through Girl's Day in Hawaii.
You'll get to explore traditions and fun, while learning about an important day in Hawaii.
Girl's Day and Boy's Day always get a lot of celebration in Hawaii, so this is a great excuse to join in on the festivities!
BUY ON AMAZON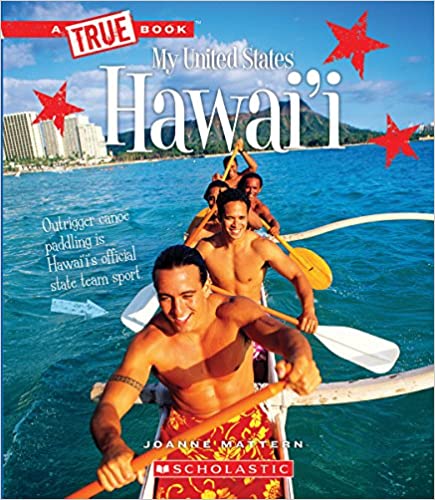 Every state in the United States is unique. This book about Hawaii will take you on an adventure through the state. You'll get to know the geography, history, and wildlife of this great state.
This is one of the coolest children's travel books for kids who love fun facts and trivia!
BUY ON AMAZON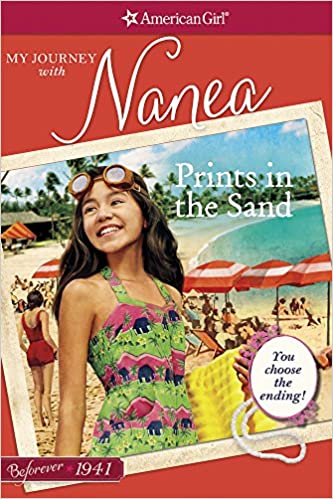 Do you want to go on a journey? Now you can thanks to Nanea. You'll be able to explore with her as she guides you through her life in Honolulu during WWII.
The American Girl series is just as popular now as it was when I was growing up. The books do a great job putting a friendly face on a moment in history.
BUY ON AMAZON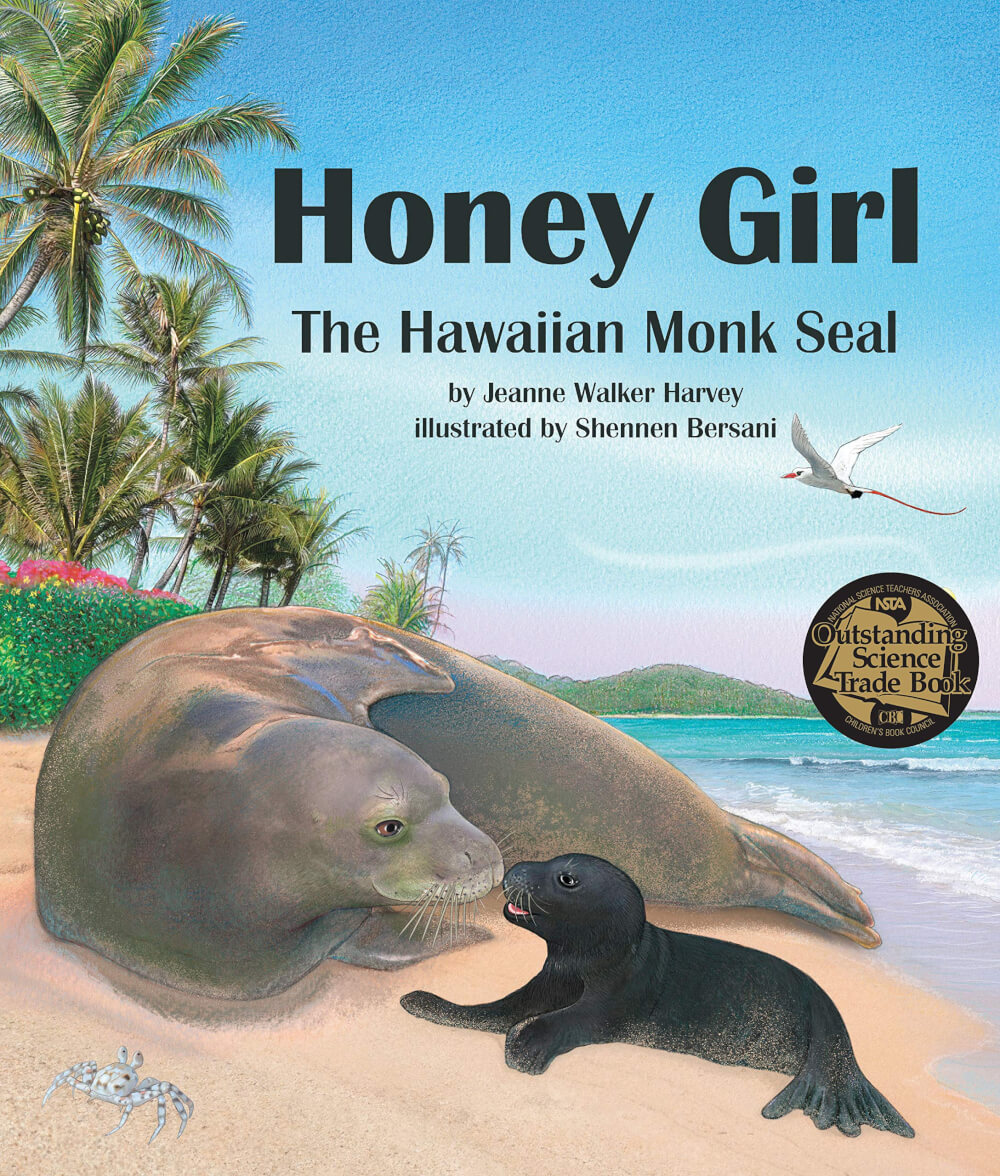 This beloved children's book is about Hawaiian monk seals. You see, the Hawaiian monk seals are endangered but people will flock from afar to see them.
Honey Girl is a special Hawaiian Monk Seal that many people work hard to save.
This is a really important book to read with your kids because you'll probably see monk seals sunbathing on the beach.
Just remember not to bother them!
BUY ON AMAZON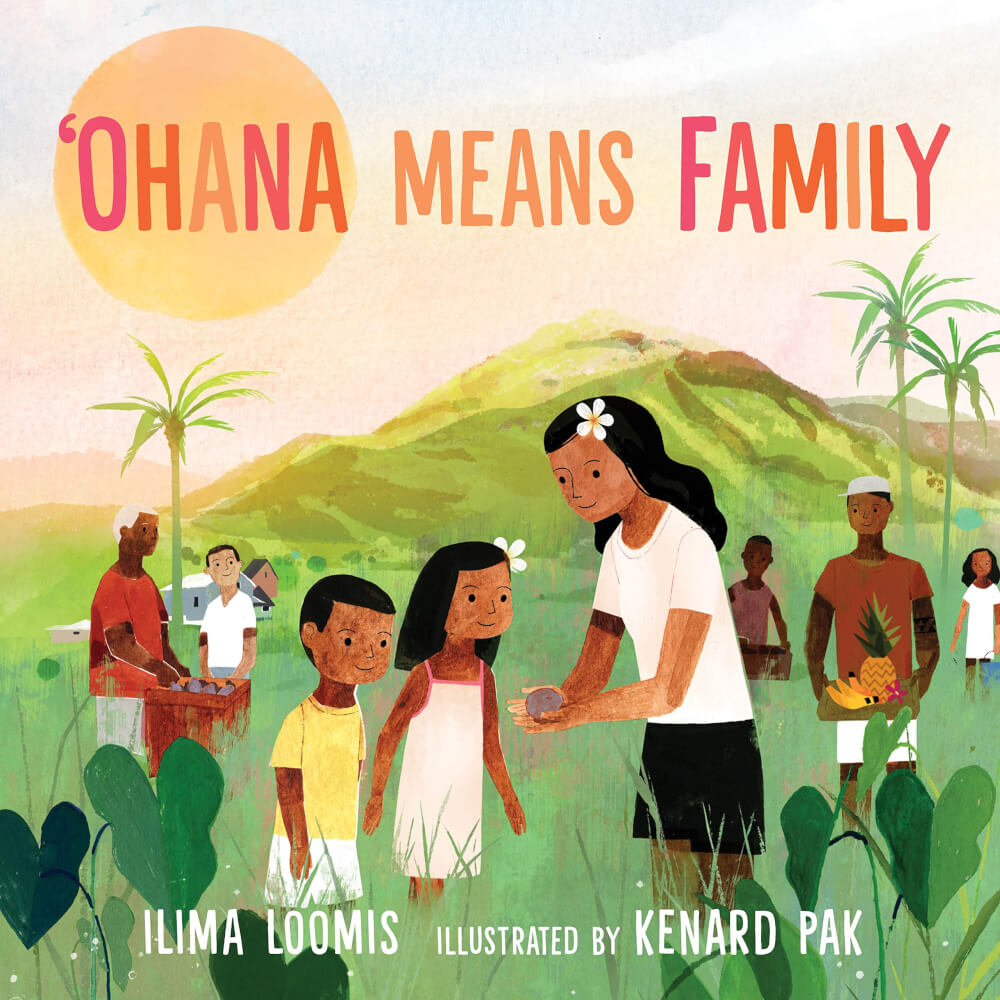 Are you ready to join the family? If you're a fan of Disney's Lilo & Stitch, you know that Ohana means family in Hawaiian. This book celebrates Hawaiian land and culture.
We love the beautiful illustrations and the wonderful message. It's one of the cutest books about Hawaii for kids.
BUY ON AMAZON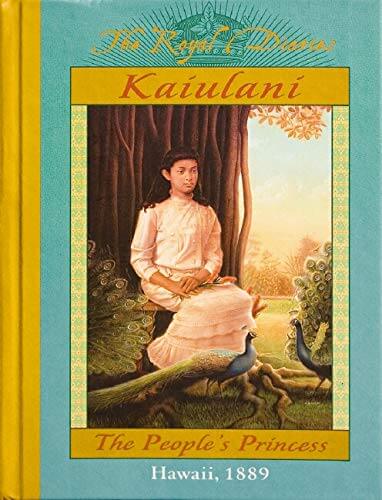 The Hawaiian people are forcibly annexed by the USA and the people of Hawaii turn to Princess Kaiulani to help.
Ok, I may have been completely obsessed with Princess Kaiulani growing up. Her story is just fascinating and she did so much at such a young age.
Whenever I read a book about her life, it always inspires me to stand up for myself even when it's not easy.
BUY ON AMAZON
Looking for more Hawaii Children's Products? Find out the cutest Hawaiian Toys, the best Pineapple Gifts, and the coolest Surfing Gifts!