Are you planning your first trip to Hawaii with toddlers and don't know where to start? Keep scrolling for all the top Hawaii travel tips from a mom who has done it many times!
This guide on Hawaii with toddlers was written by Hawaii travel expert Marcie Cheung and contains affiliate links which means if you purchase something from one of my affiliate links, I may earn a small commission that goes back into maintaining this blog.
Hawaii with toddlers is totally do-able. I've traveled to Hawaii several times when each of my kids was a toddler (sometimes even solo.)
That's not to say that a Hawaii vacation with kids can't be stressful at times!
But, I've learned that the trick to planning a trip to Hawaii with toddlers is to set realistic expectations (and DON'T over-schedule!)
In this post, I'm going to answer frequent questions about planning Hawaiian vacations with toddlers and give my top Hawaii travel tips for setting yourself up for success.
By the end, you should have a good idea of fun things for kids to do in Hawaii, the best Hawaiian island to visit with kids, and how to plan your ultimate Hawaii vacation with toddler.
Heading to Hawaii with a baby? Read THIS first!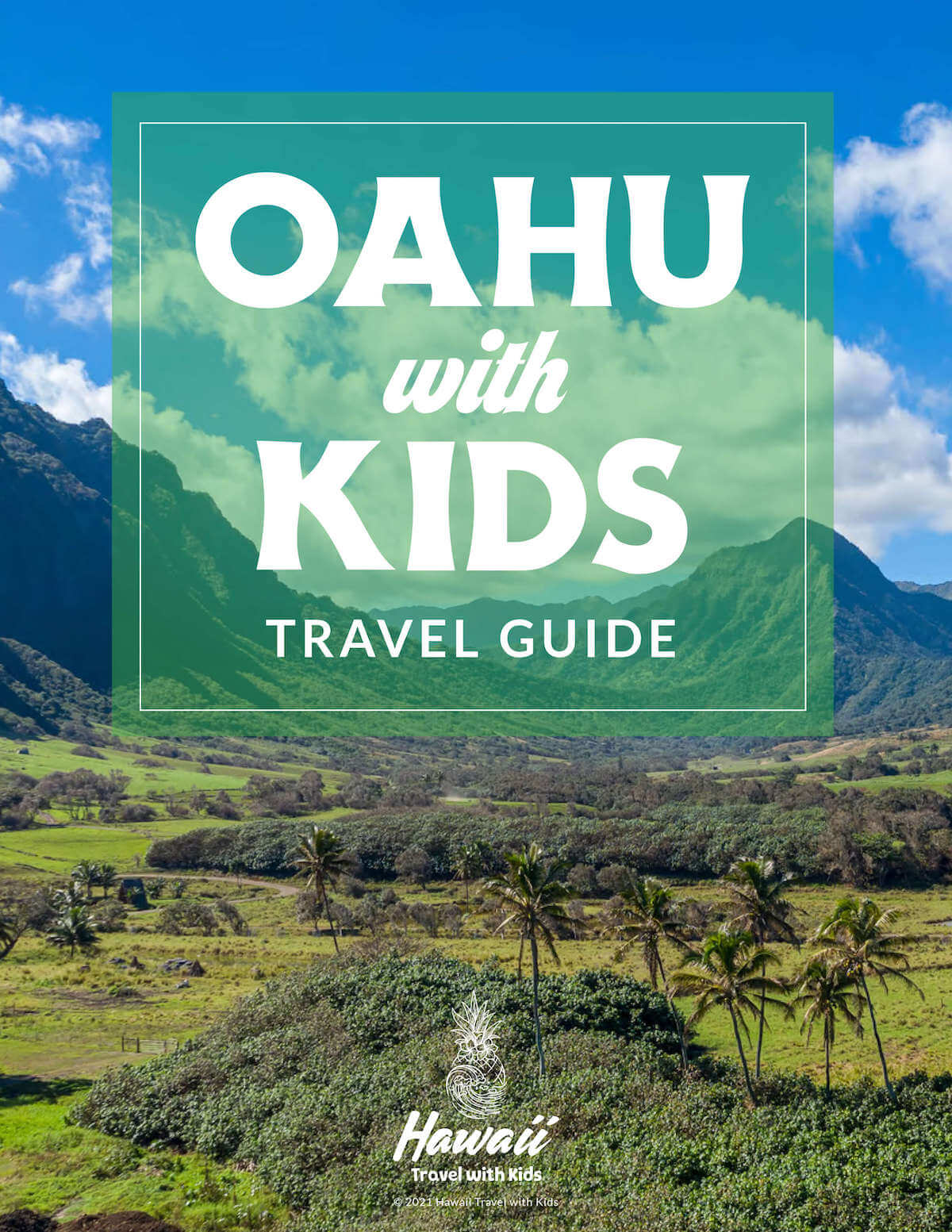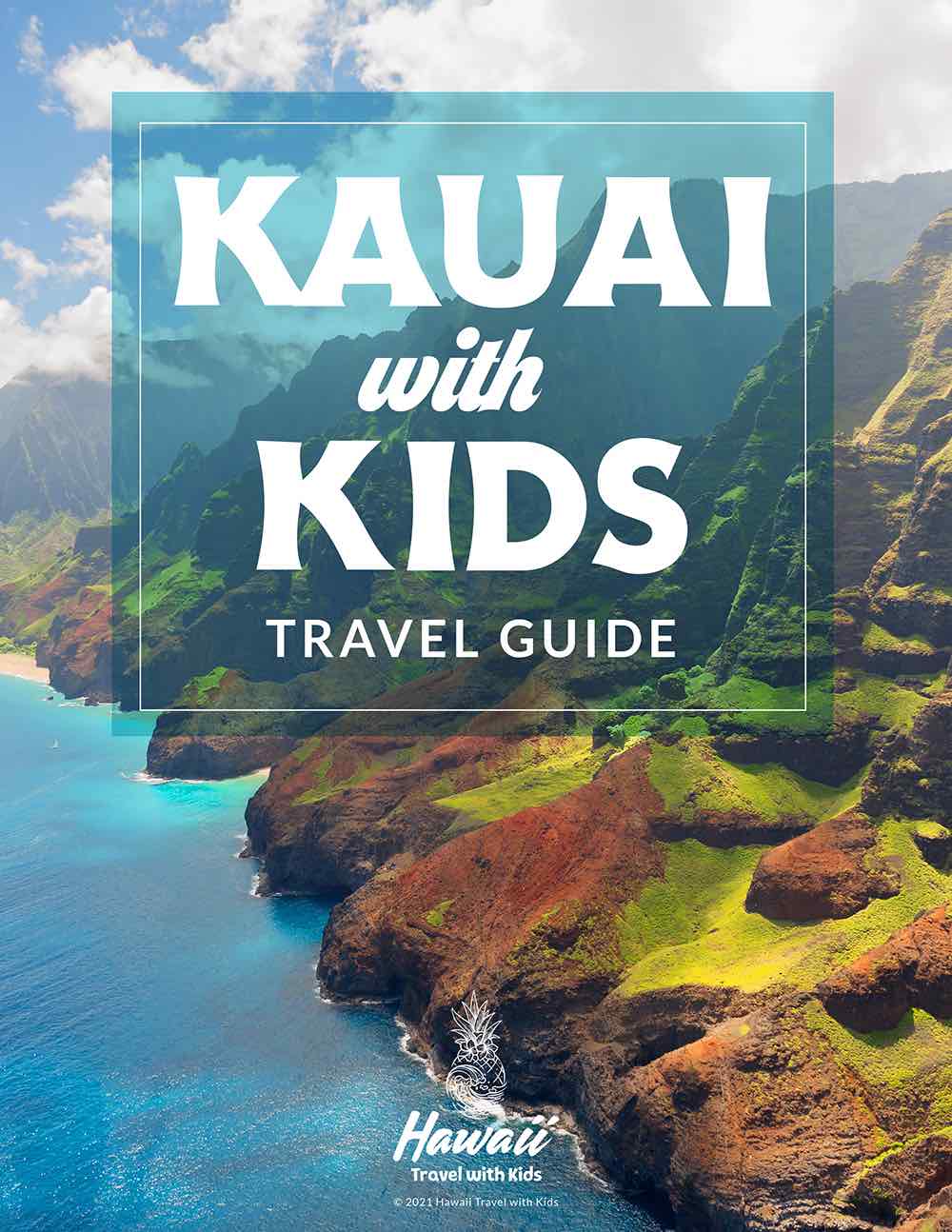 Hawaii with Toddlers FAQs
Which Hawaiian island is best for toddlers?
Seriously, any of them will be fun. However, the most popular Hawaiian islands for kids are Oahu, Maui, Kauai, and the Big Island. Oahu is perfect for first trips to Hawaii or for families that want a lot of options for attractions and activities. Maui is great for families who want a mix of activities and outdoor adventures. Kauai focuses more on laid back island life plus great food. And the Big Island is for families wanting less crowds and to really unplug.
Should I go to Maui or Oahu first?
If this is your first trip to Hawaii, I usually suggest families head to Oahu first. There's something for everyone on Oahu and you'll get to see some of Hawaii's top attractions. But, if you aren't interested in doing a lot of tours and attractions, Maui is definitely a great choice.
Is it worth island hopping in Hawaii with toddlers?
Unless you are able to spend a week per island, I don't think island hopping is worth it with young kids. It's a lot of work to pack everything up, return your rental car, get through the airport, pick up your new rental car, and get settled in your new hotel. Plus, it eats up a vacation day.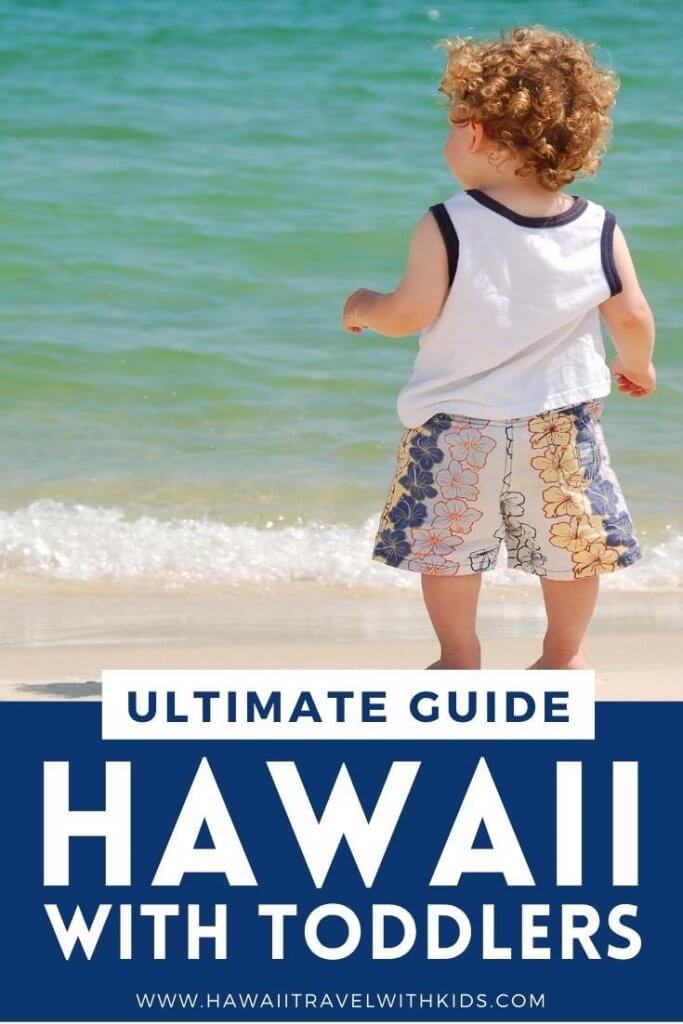 5 Reasons You Should Visit Hawaii with a Toddler
1. You Don't Have to Worry About School Schedules
As your kids start to enter elementary school, you'll realize how tricky it can be to pull them out to go on vacation. Plus, there are school events, activities, and other things that might be on your schedule.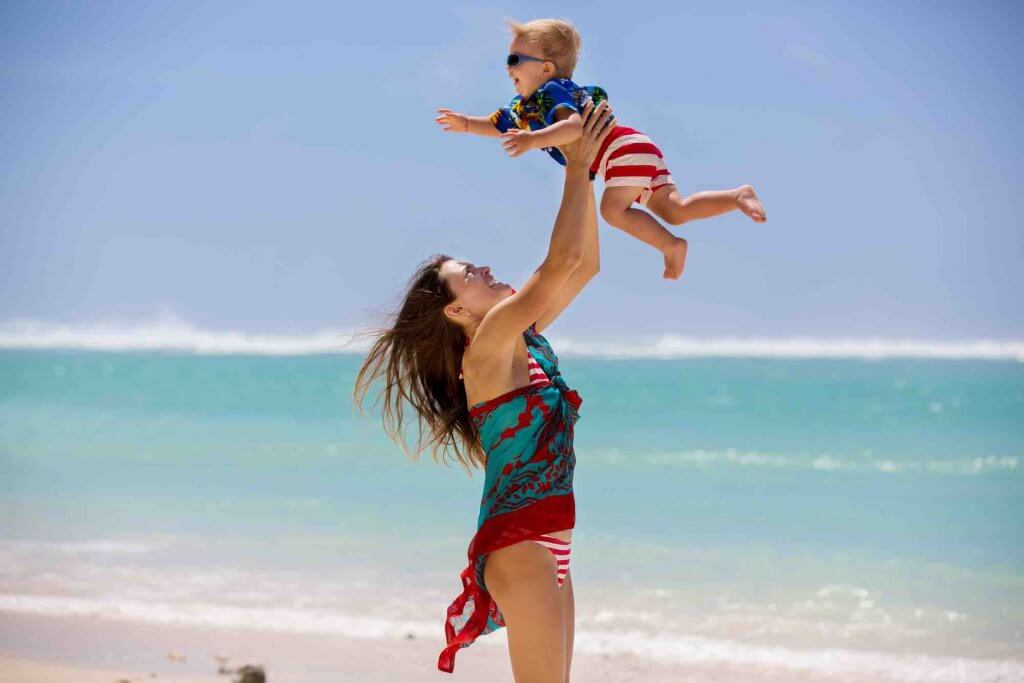 And traveling to Hawaii during school breaks can be quite pricey.
So, I suggest taking advantage of the flexibility to travel during the least crowded times (usually mid-April to June and September to mid-December.)
If you are traveling to Hawaii with a 2 year old or 3 year old, they can probably just eat off of your plate at restaurants instead of buying them a kids meal.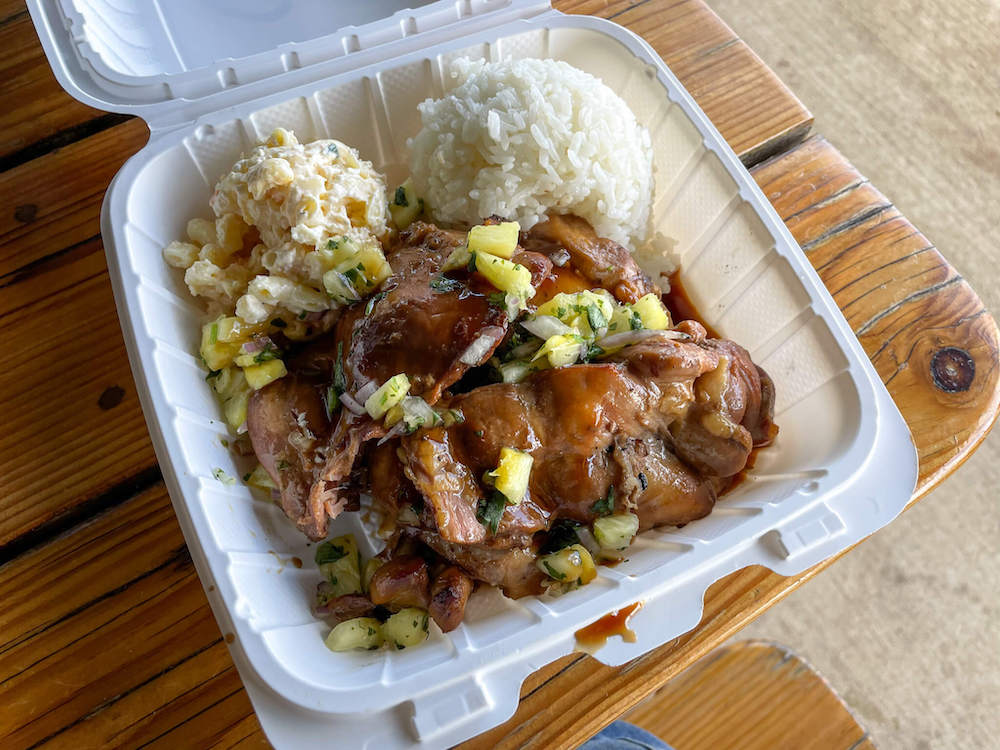 Of course, this totally depends on your child and their appetite.
And there are lots of restaurants to choose from. You can eat at a familiar chain restaurant or try somewhere new.
3. Many Hawaii Activities are Free for Toddlers
There are tons of tours in Hawaii that don't charge for toddlers. Be sure to read the fine print to see if it's free for kids 3 and younger (versus under 3).
And most luaus are also free for babies and toddlers. And that saves a lot of cash!
4. Hawaii is Kid-Friendly
We've traveled a lot with babies and toddlers and Hawaii is by far one of the most kid-friendly destinations.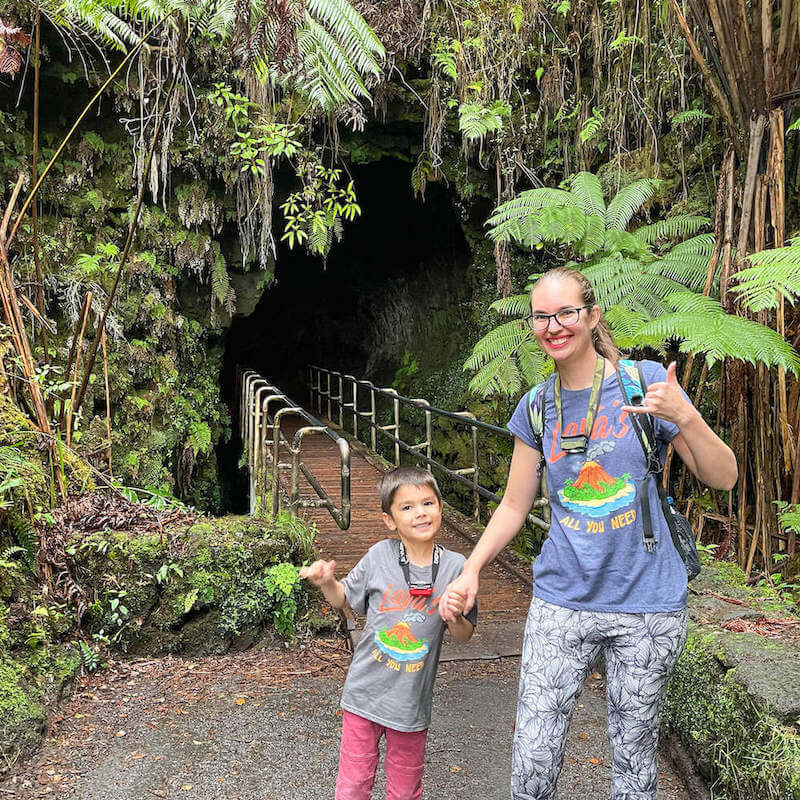 You won't feel bad about bringing your toddler most places in Hawaii (just avoid fancy restaurants with honeymooners.) And you'll find lots of locals and Hawaii residents who will be super nice to your kids.
Save Money with Points
Here are the best credit card offers for families who travel and want to use points to pay for airfare and hotels in Hawaii.
5. It's Easy to Keep Toddlers Entertained in Hawaii
Toddlers are notorious for having short attention spans. That's why Hawaii is extra awesome.
Whether you are going for a hike or walking along the beach, there are plenty of things for kids to discover along the way.
You'll also be able to hear live music and see free hula shows on every island.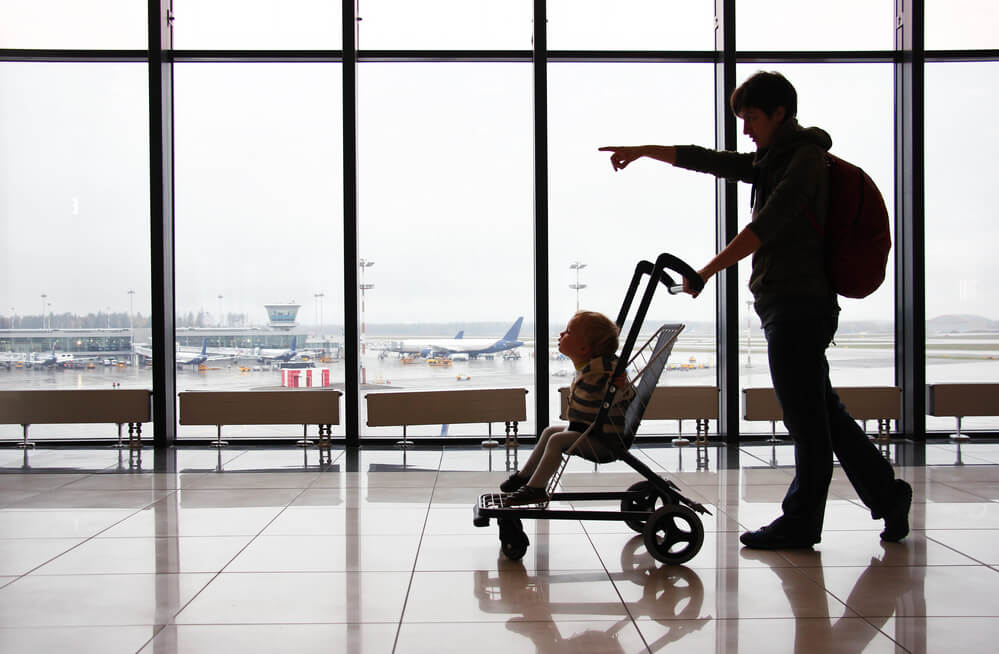 Tips for Flying to Hawaii with Toddlers
Ok, so the top question I see about parents traveling to Hawaii with a toddler is about how to survive the flight.
It's a 6 hour flight from the West Coast, and obviously longer from the Mid West and East Coast.
And if this is one of your first flights with a toddler, it can be stressful.
Book a Direct Flight
Now, I understand that if you are flying from the Mid West or East Coast, you'll probably have a layover on the West Coast. That can be a great time for kids to get off and run around a bit before the next leg of the flight.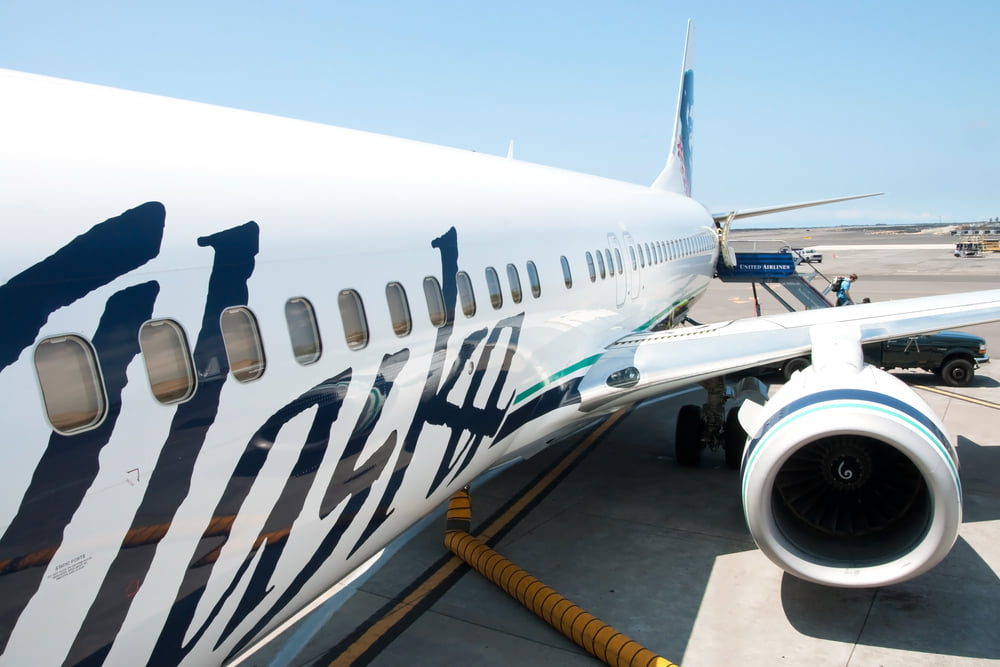 However, if you are flying from the West Coast, you should absolutely book a direct flight. Otherwise, you'll have a layover in Honolulu and that inter-island flight might do you in.
I think the worst part about flying with a toddler is the long wait while you are on the airplane and getting ready to take-off.
It's much easier if you can minimize that.
Fly with a Car Seat?
Another top question about Hawaii travel with a toddler is whether or not to have your toddler use a car seat on the airplane.
Honestly, I think it totally depends on your kid and how used to their car seat they are.
It can be super helpful to keep your toddler restrained a bit more and encourage them to nap on the flight.
It's even more helpful if you are able to install it rear-facing (especially if your toddler likes to kick the seat in front of them.) However, not all airlines will let you install it reversed.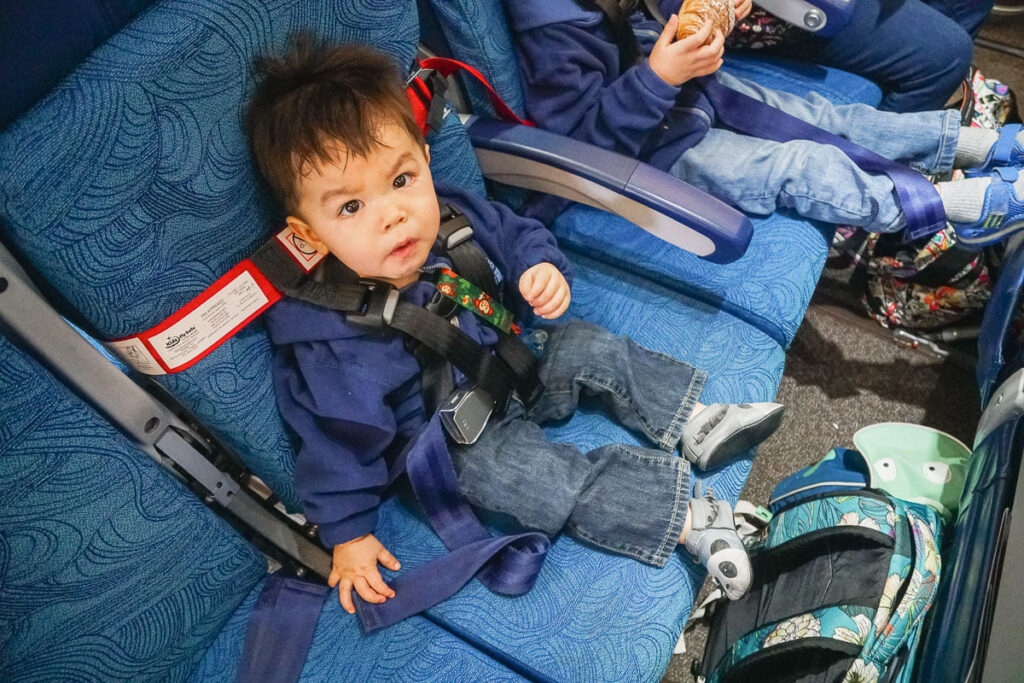 Otherwise, I've had good luck using the CARES Safety Restraint. It's easy to attach to the airplane seat and keeps kids more secure than just using the lap belt. Check out the latest prices and more details.
Checking Your Car Seat?
If you aren't using your car seat on the plane, you'll want to check it. Good news! It's free to check a car seat!
I recommend packing it in a car seat bag to protect it a bit. Sometimes we even through in extra diapers or clothing to help pad it more.
You can check it at the gate or at the ticket desk. We always check it at the ticket desk so we don't need to lug it around the airport.
Do You Need a Stroller in Hawaii?
Sometimes we bring a stroller and sometimes we don't. It really depends on what you'll be doing to know if it's worth it or not.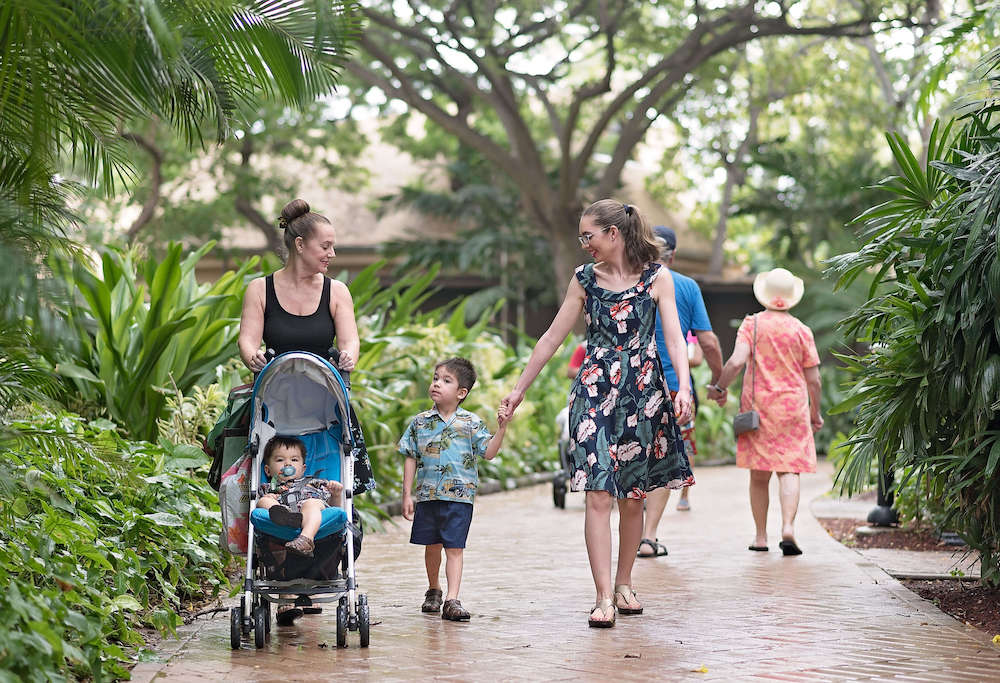 If you are staying in Waikiki or at a resort with nearby restaurants, paved walking paths, or shopping, a stroller can be super helpful.
The same goes if your child tends to nap in the stroller. Or if they will go to sleep in a stroller at a luau or at a restaurant. That can be really helpful.
But, if you are mostly going to be hanging out at the beach or your toddler prefers walking, you can skip it.
When we don't bring a stroller, we usually bring our Tula carrier.
Checking Your Stroller?
If you are flying with a stroller, you'll need to check it as luggage (it's free to do this.)
You can check it at the ticket counter or gate check it. If you gate check it, be sure to get a tag at the gate to attach to your stroller.
We usually gate check so we can keep our toddler in the stroller while we walk around the airport grabbing food.
Make sure not to leave anything loose in your stroller, including cup attachments, as things will fall out.
What About Wagons?
So, I haven't personally tried this, but I've seen a few families use collapsible wagons instead of strollers at the airport. Find the best prices here.
We have one at home and it's so easy to load in kids and gear.
This might be a good idea if you're planning on lots of beach days where you're bringing towels, food, toys, etc.
I recommend checking with your airline to make sure they will let you gate check this.
What to Pack in Your Carry On Bag
I highly recommend using a backpack as your carry on bag. That way your hands are free to hang onto your toddler at the airport.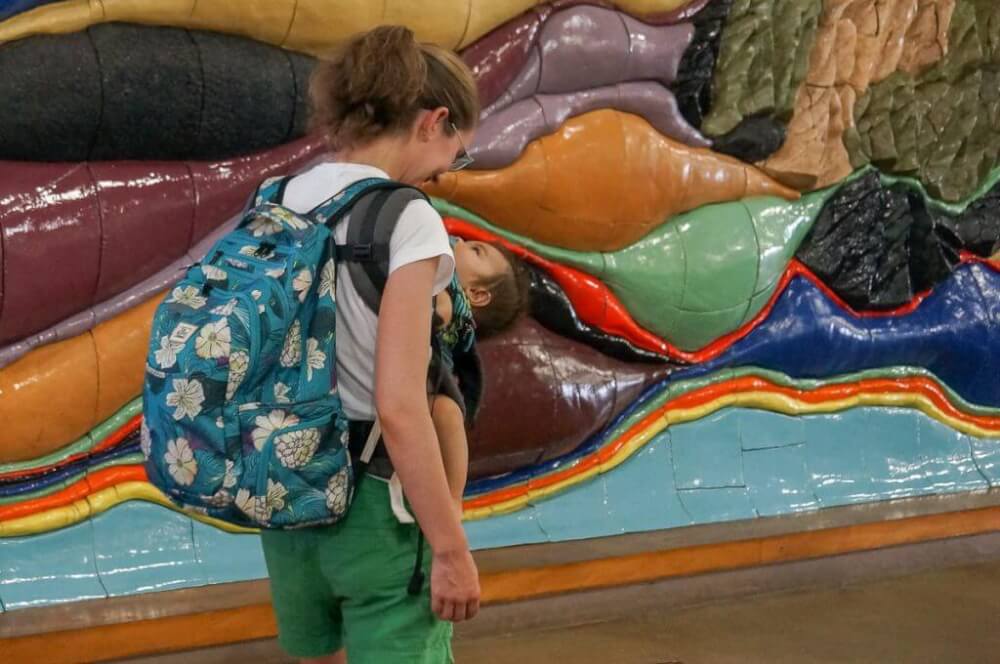 I always put my carry on under the seat in front of me (instead of the overhead bin) for easy access throughout the flight.
Here's what I pack inside:
Renting a Car in Hawaii with Toddlers
Unless you are staying in Waikiki, you'll want to rent a car in Hawaii. It's the easiest way to get around Oahu, Kauai, Maui, and the Big Island.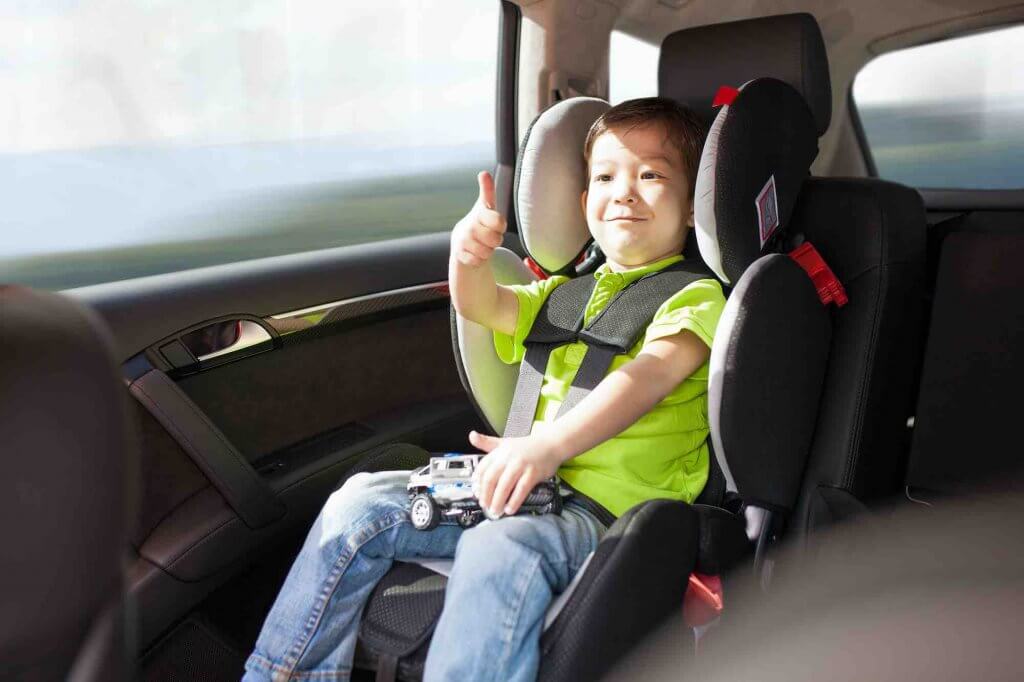 Hawaii does require that toddlers be in a car seat (and not a booster seat.) You can read all the specific info HERE.
It's really best to bring your own car seat for several reasons. First, your child is already used to their car seat, so it's familiar. Second, you know that it's the right fit for your child.
We've rented car seats in Hawaii and one was really dirty and the other wasn't the right size for our toddler. So, now we always bring our own.
The only time I suggest people rent a car seat in Hawaii is if they are traveling solo with a toddler. There's only so much a parent can carry on their own with a toddler in tow.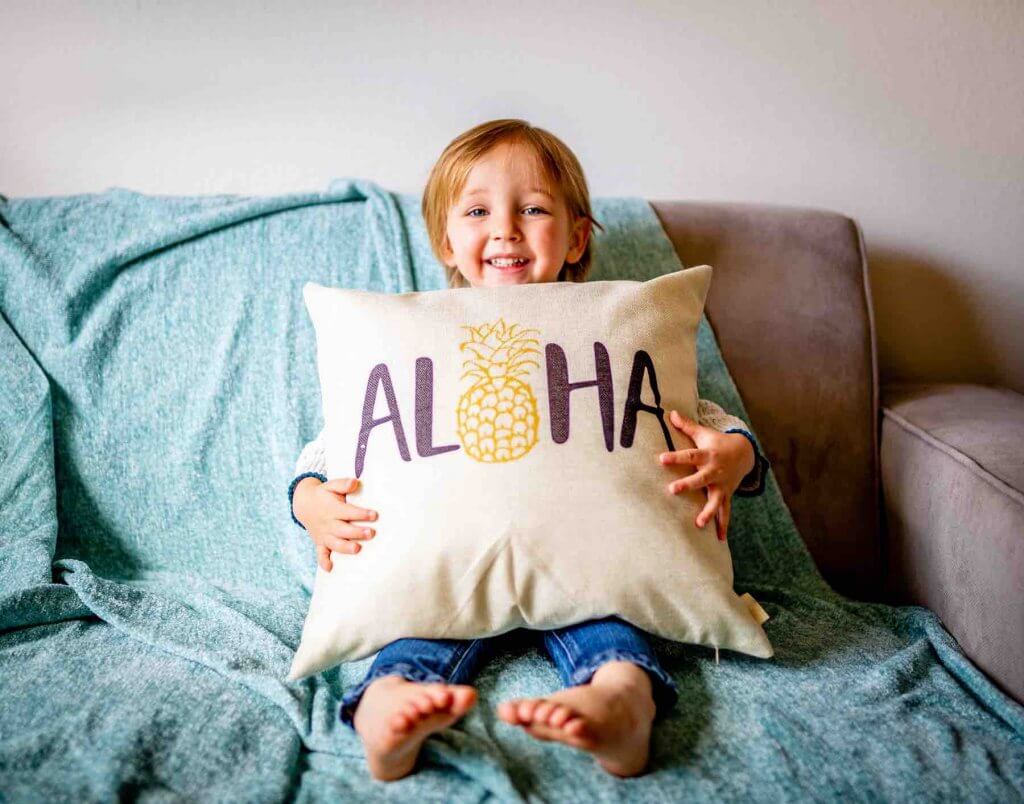 Resort vs. Hotel vs. Vacation Rental
When you're trying to figure out where to stay in Hawaii with toddlers, it can feel a little overwhelming. There are SO many options and it's a pretty big chunk of your budget.
If you are planning on coming back to your Hawaii accommodations for nap time or your toddler has an early bedtime, you might want to upgrade.
You'll want somewhere with a nice lanai, possible separate sleeping area for your toddler, and maybe even somewhere that you can easily push a stroller.
Best Hawaii Resorts for Toddlers
It's really up to you whether or not it's worth staying at a Hawaii resort with kids.
One thing to consider is that many Hawaii kids club programs (like Disney's Aulani Resort) are geared for kids ages 3 and older. Some are free and some are an additional fee.
The big perk of staying at a resort in Hawaii is that there's usually great on-site dining, room service, awesome pools, and sometimes a luau, making it super convenient.
Some of the best resorts in Hawaii for toddlers include the Hilton Hawaiian Village on Oahu, Grand Hyatt Kauai, and Grand Wailea on Maui.
Best Hawaii Hotels for Toddlers
Another Hawaii family accommodations option is to stay at a hotel in Hawaii. These can range from budget to moderate to luxury.
The difference between a hotel and a resort is that hotels are usually just a hotel room and (usually) a pool area. While there might be a bar, there usually isn't an actual restaurant or other amenities.
Some of the best hotels in Hawaii for toddlers include the Embassy Suites in Waikiki on Oahu, Maui Coast Hotel, and the Aston Islander on the Beach on Kauai.
Airbnb or VRBO?
Personally, I think the best place to stay in Hawaii with kids is often a vacation rental home. This can be a condo or a rental house.
What's nice about this option is that there's usually a full kitchen, so you can save money by cooking yourself.
And there are usually separate bedrooms, so you can put the kids to bed early and then hang out in the living room or lanai for some quiet time.
Oh, and another bonus is that parking is almost always free.
We've used both Airbnb and VRBO in Hawaii and have had good experiences with both. But, we've had the best luck with VRBO.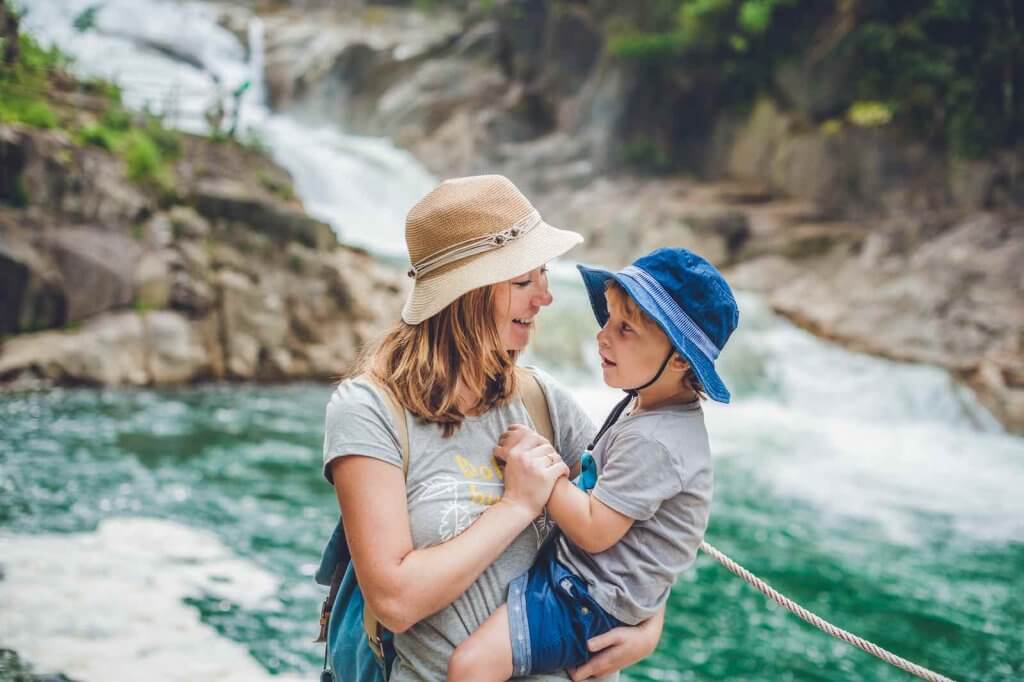 What to do on Hawaii Vacations with Toddlers
If you've gotten this far in my post, you've got a good idea on what a Hawaii vacation with a toddler looks like logistically.
So, let's look at the island-specific activities and attractions to help you plan your ultimate Hawaii vacation.
Honestly, any island can be the best Hawaii island with toddlers.
Oahu with Toddlers
Oahu is one of my favorite islands to visit with toddlers. There are just so many activities and attractions. And they have the best shopping in Hawaii!
Oahu is a great island for families who want to be on the go and see a lot of famous places in Hawaii.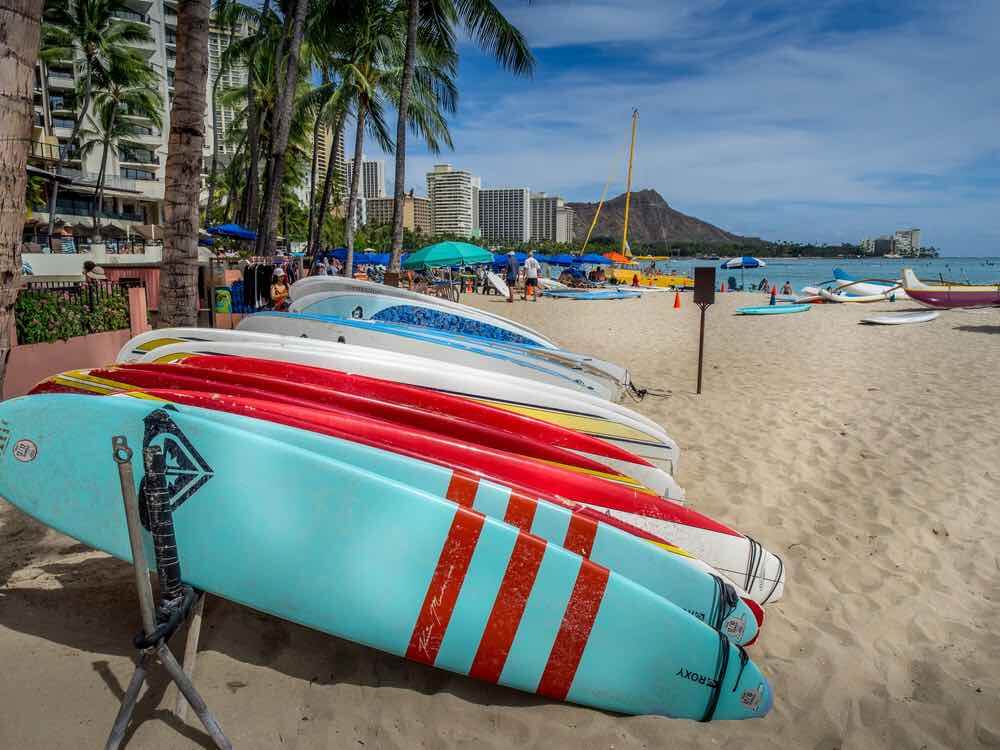 Things to do in Honolulu with Toddlers
Maui with Toddlers
We always have a blast visiting Maui with toddlers. It's a fairly laid-back island and we do a good mix of day trips, beach days, and spend time hanging at the pool.
Maui is a great island for people who want to relax at a kid-friendly Maui resort or do some cool day trips. And there are so many things to do with toddlers on Maui.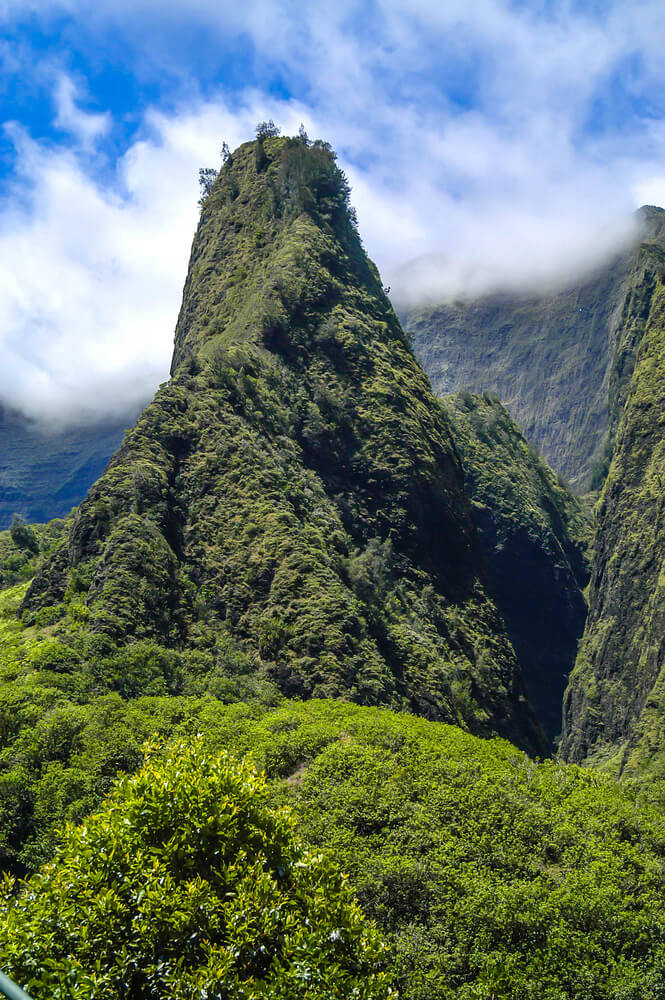 Things to do in Maui Hawaii with Toddlers
Kauai with Toddlers
We've visited Kauai with toddlers a lot because that's where my mom lives. It's a super chill island and we usually spend our time at the beach or doing half-day adventures.
Kauai is a great island for families who love tasty food and gorgeous beaches.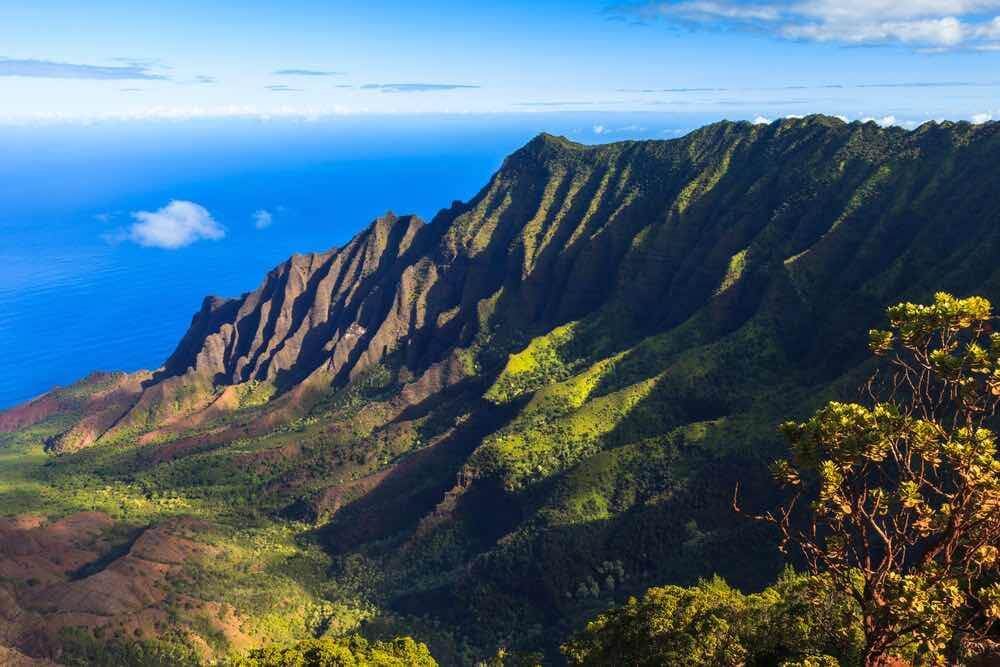 Things to do on Kauai Hawaii with Toddlers
Big Island with Toddlers
We haven't actually explored the Big Island with toddlers, but I've talked with a lot of friends who have and these are their suggestions.
The Big Island is great for families that want a laid-back Hawaiian vacation that feels a bit "off the grid."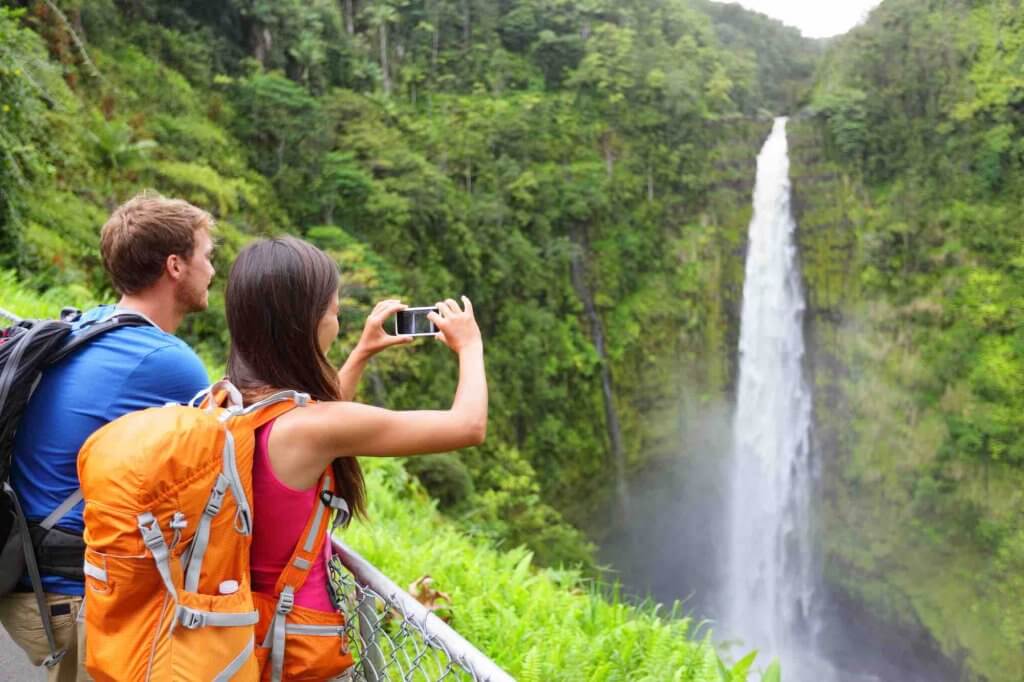 Things to do in Kona Hawaii with Toddlers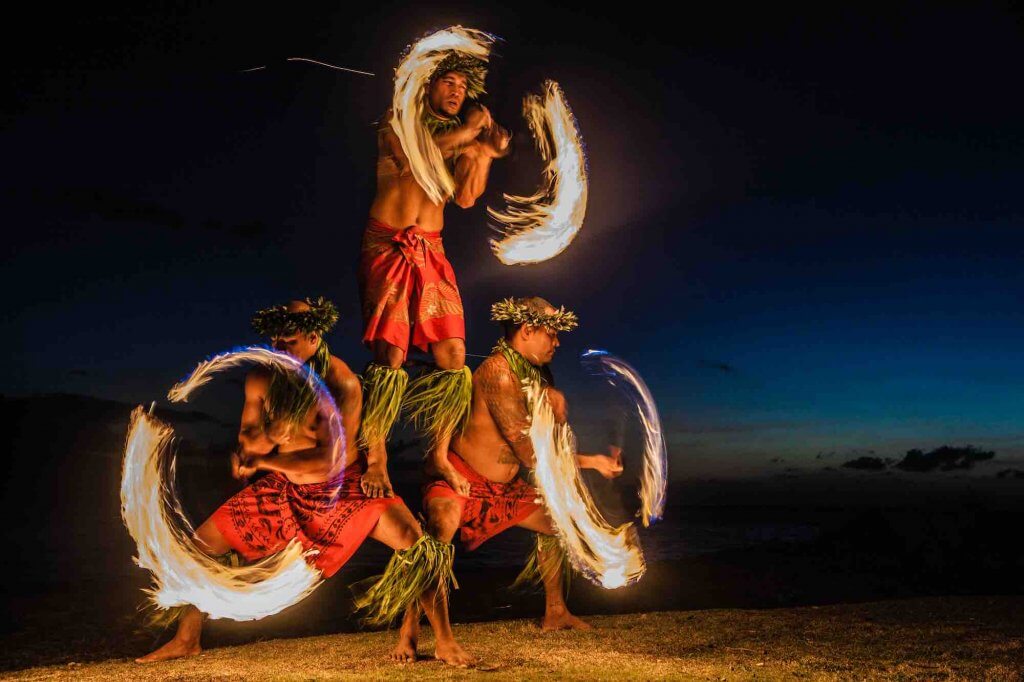 Is it Worth Going to a Luau with a Toddler?
So, one of the biggest questions parents have asked me is whether or not they should go to a luau with toddlers.
Luau tickets are pretty pricey (even if your toddler is free) and it can be hard to know if it's worth it.
I think it really depends on your kids. Both my kids love going to luaus. The buffet meals make it easy for them to try different foods and the dancing is pretty mesmerizing.
But, my kids typically fall asleep mid-way through the show. So, we either hold them or put them in a stroller for the rest of the evening.
If you're worried your toddler might start crying or scream as it gets closer to bed time, you might hold off going to a luau this year. Or plan on an adult taking your toddler away until they are calm.
Here are the top kid-friendly luaus on Oahu, Kauai, Maui, and the Big Island.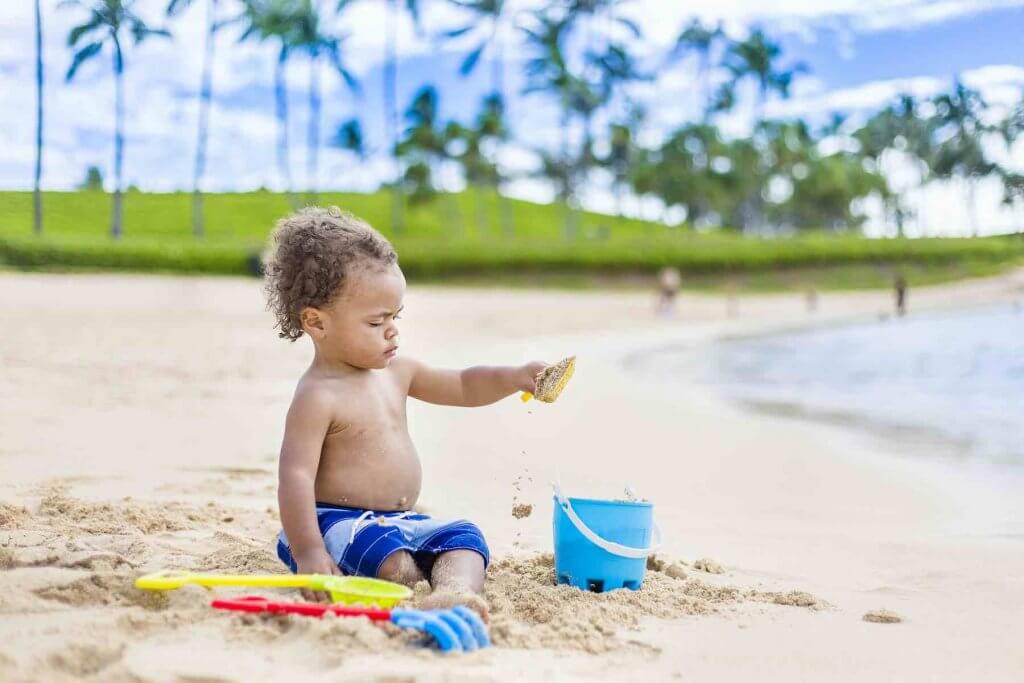 Easy Things to do in Hawaii with Toddlers
No matter which Hawaiian island you choose to visit, there are lots of fun things to do with toddlers in Hawaii.
How to Plan Your Hawaii Itinerary with Toddlers
I know how easy it is to over-schedule your family vacation because there are SO many fun things to do and see.
However, this will definitely lead to tears (you and your child) when things don't go according to plan.
So, here are my tried and true ways to plan a totally do-able Hawaii itinerary.
Make Breakfast: It's easiest to fill your fridge with milk, yogurt, and fruit, and then have cereal or other breakfast favorites on hand to feed kids when they way up super early. And then, you can really hit the ground running.
Schedule Your Morning: Toddlers are usually happiest in the morning hours. So, that's the perfect time to head out on an adventure or take a half-day tour.
Plan One Activity Per Day: If you are doing a scheduled paid activity, don't book more than one thing per day. And plan those early in your trip to Hawaii (in case it gets canceled due to weather.)
Lunchtime: You can pack a picnic lunch to eat at the beach or enjoy eating at a restaurant. There's lots of outdoor seating, which is always nice with kids. Plus, food tends to be cheaper at lunchtime versus dinnertime.
Plan for Nap Time: If your toddler takes naps, figure out if you'll be heading back to your hotel for nap time or if you'll do a long drive instead (and they can nap in the car.)
Leave Afternoon Open: Toddlers are fickle. It's best not to plan anything for the afternoon in case they are a hot mess. But, it's helpful to have a list of optional activities you can do if they seem like they are good to go. Playing at the pool is usually a winner for us!
Dinnertime: I personally find dinnertime with toddlers to be stressful, so I prefer getting takeout food to eat at our accommodations. That way, if they melt down, we can get them ready for bed or go for a walk without having to wait to pay a restaurant bill.
Bed Time: If we are staying in a vacation rental, we usually put the kids to bed early and then we can hang out on the lanai to enjoy dessert or cocktails kid-free. If we're in a hotel, we tend to co-sleep and all go to bed at the same time.
Hawaii Vacation Photography
One of my favorite Hawaiian souvenirs are professional photos of our trip to Hawaii. That way, I'm not stressed about taking "good" vacation photos during the trip.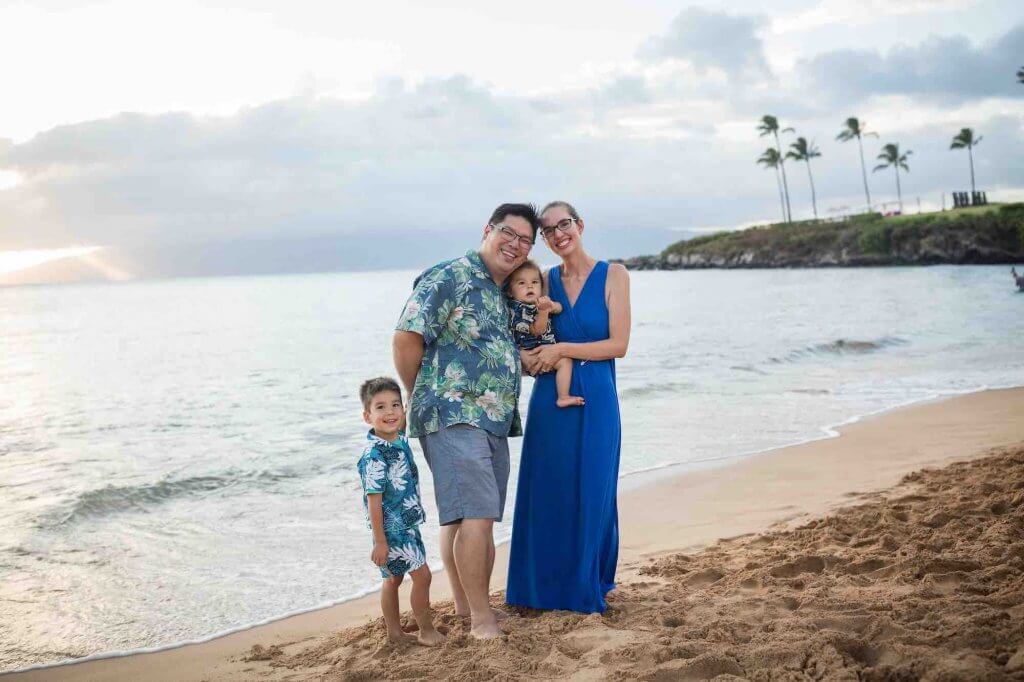 It's an easy way to get our family Christmas card photo, plus I like to print them and hang on our walls at home to remind me of our trip.
I think it's especially important to take professional photos while kids are toddlers, because they change SO much year to year. Check out the latest prices and more details.
There are tons of Hawaii vacation photographers to choose from. We like to use Flytographer because it's easy to find an affordable Hawaii vacation photographer who is available during our trip.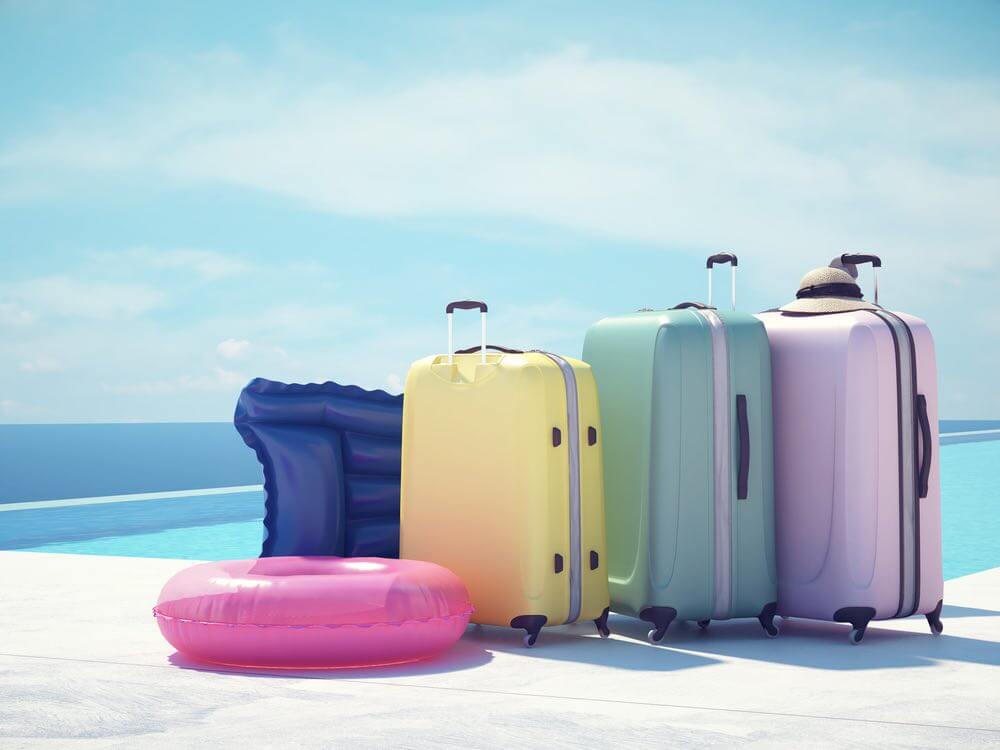 Toddler Hawaii Packing List
As you start to get ready to actually take your trip to Hawaii, it's time to work on your Hawaii vacation packing list.
I recommend starting to gather items a few weeks before your trip. That way, you have time to order items online or go shopping for anything you are missing.
And make sure to try clothing and footwear on kids to be sure they still fit.
This list of items are specific to toddlers and is not a complete Hawaii packing list.
What to Pack to Hawaii
If you are staying in a hotel or resort, you'll want to pack enough clothes for every day of your trip plus extra clothing, in case of accidents.
If you are staying in a vacation rental with a washer/dryer, you can pack enough for half your trip and do laundry mid-way through your family vacation.
Things to Buy in Hawaii
Things That Are Nice, But Not Essential
Wrap Up
Ok, so we've covered just about everything I can think of that would be helpful to know when traveling to Hawaii with a toddler.
In summary, I think it's totally a good idea to visit Hawaii with toddlers. There are tons of fun things to do as a family. But, it's important to set realistic expectations of what you'll be able to do each day.
I'd also suggest leaving room to shop for cute Hawaiian toys for toddlers. These are fun to play with during your trip and make awesome Hawaiian souvenirs for kids.
And if you want to do something without your toddler, hire a vacation babysitter in Hawaii!
Love this post about traveling to Hawaii with toddlers? Get my Hawaii travel tips for planning your first trip to Hawaii, deciding between a hotel or condo, and tips for renting a car in Hawaii.
P.S. Join our Hawaii Travel with Kids Facebook group to get connected with other families planning a trip to Hawaii!