Thinking about renting a car for your Hawaiian vacation? Scroll to find out everything you need to know about rental cars in Hawaii.
This rental cars in Hawaii post was written by Hawaii travel expert Marcie Cheung and contains affiliate links which means if you purchase something from one of my affiliate links, I may earn a small commission that goes back into maintaining this blog.
You all know how much I love Hawaii. When it was just me and my hubby, I was ok with just "winging it."
Now that we have our two amazing little boys, I find that the more I plan in advance, the better things turn out. Leaving things up to chance usually ends up with a crying toddler, a grouchy preschooler, or both.
"Planner" has practically become my middle name!
One of the questions I get most often on travel in Hawaii is about transportation on the islands.
Travelers want to know what the public transportation scene looks like, how far away the must-do activities are, and whether or not they will need a Hawaii rental car.
In an effort to answer those questions, here is What to Know Before You Go: Renting a Car in Hawaii!
You will learn the cheapest way to rent a car in Hawaii, the top car rental locations, and whether or not you need to a rental car when visiting the Hawaiian islands.
Find out how to budget for a trip to Hawaii!
Want to skip all the planning and just access my detailed Hawaii Itineraries complete with daily schedules, kid-friendly activities, and travel hacks? Click the button below.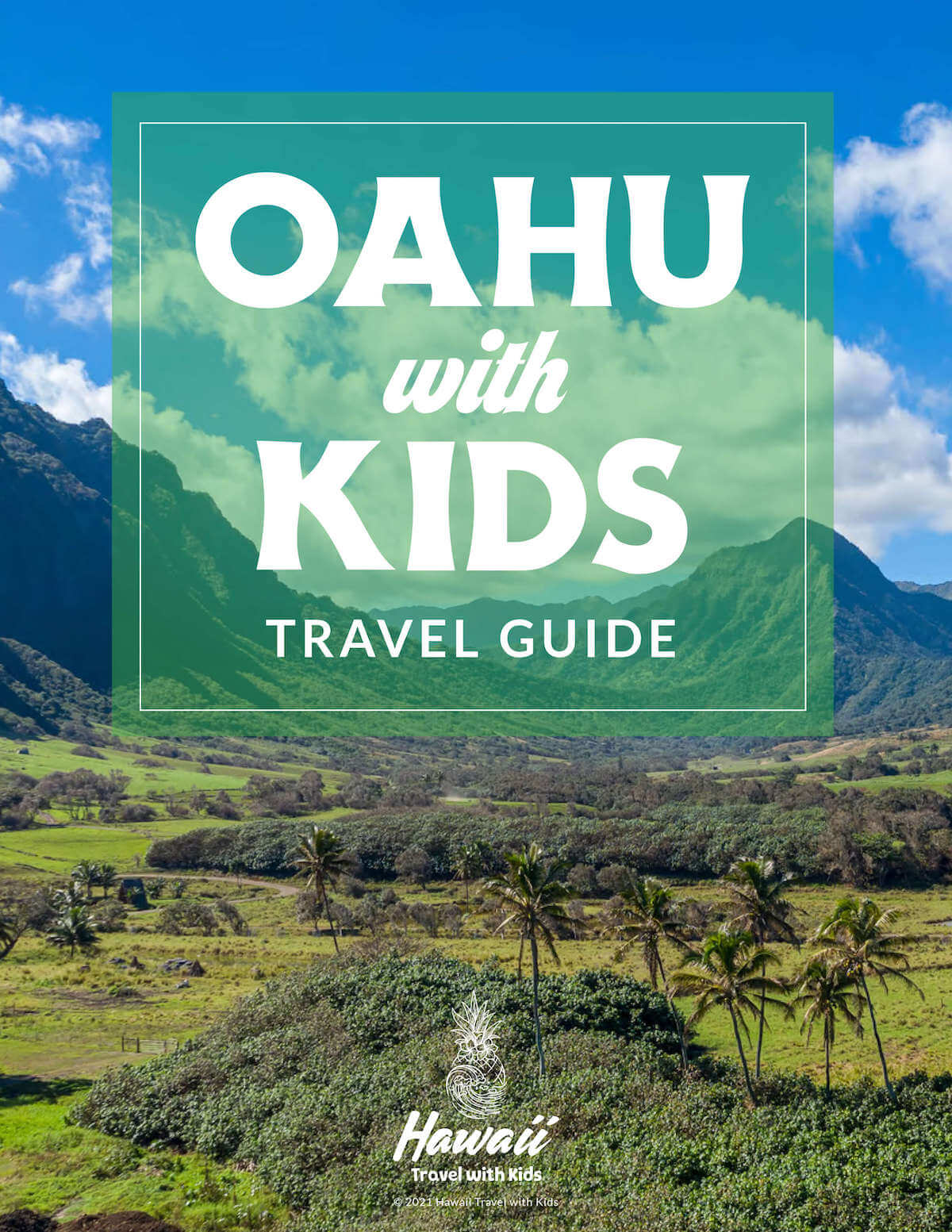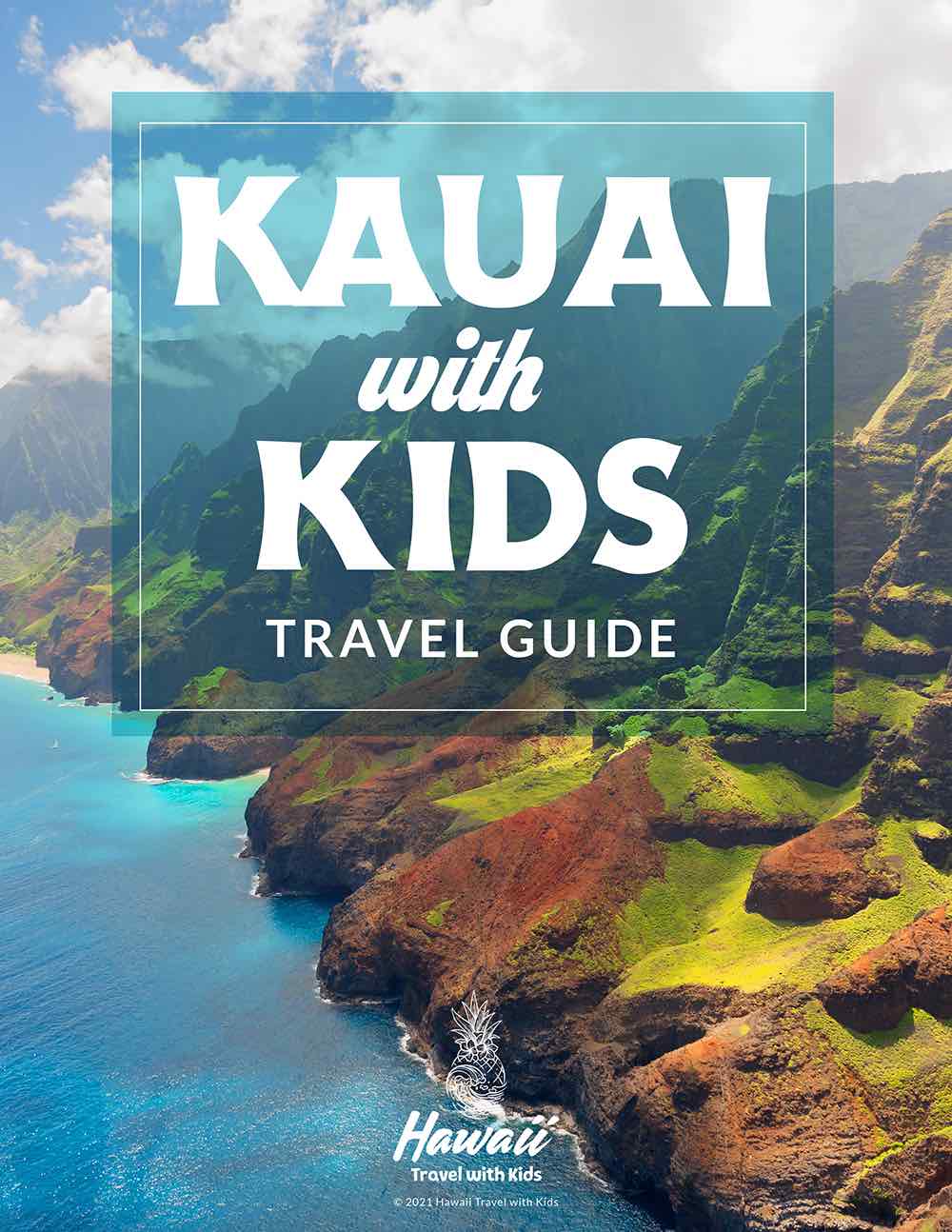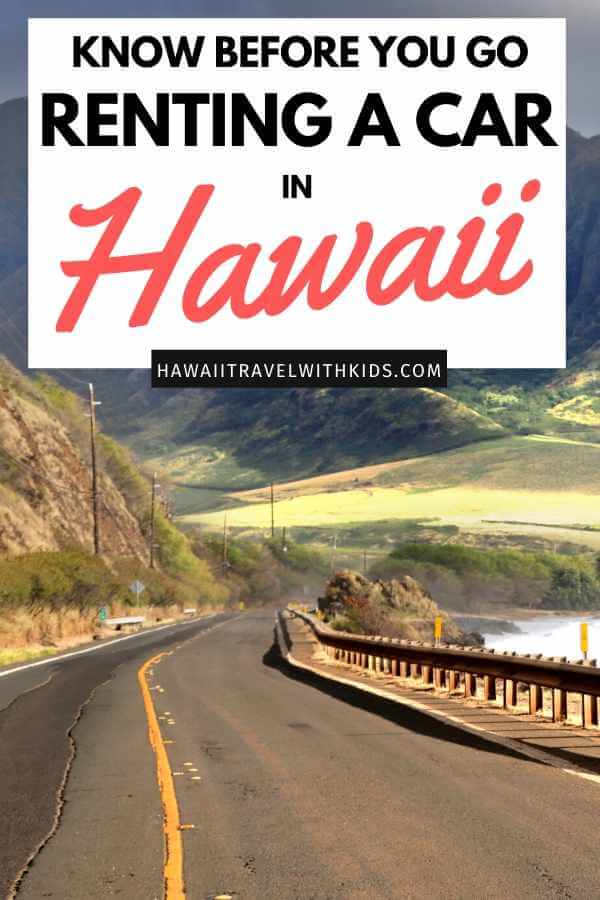 A Complete Guide to Renting a Car in Hawaii
The first thing you need to consider about Hawaii rental cars is which island you are traveling to. This will really affect your options when it comes to rental car availability.
Most well-known rental companies will be found on Oahu, Maui, Kauai, or the Big Island of Hawaii.
Discount Hawaii Car Rentals
We all like to save money while we travel, right? Well, we've found that we can usually save a lot of money by booking through Discount Hawaii Car Rentals.
Basically, they get screaming deals on rental cars from top companies like Alamo, Dollar Car Rental, Avis, Thrifty, Enterprise, Budget, and Payless.
And then they pass the savings onto you, making it one of the cheapest car rentals in Honolulu, Hawaii.
Plus, they can often get free extra drivers or reduce the young driver rate. It's definitely the best car rental Maui, Kauai, Oahu, and the Big Island offers. Check out the latest prices and more details.
Renting a Car in Honolulu
If you're a first-time visitor, it's very likely you're going to end up on Oahu. Honolulu's Daniel K. Inouye International Airport is the most-visited of all the airports in Hawaii.
It is the gateway to Oahu, Waikiki Beach, and connections to other islands that have smaller airports. Oahu also has the most options for rental cars.
If you are looking for something you can hop right into after your arrival flight, you will want to stick with one of the six companies available "on-airport" grounds. You will find lots of HNL car rentals.
The car rental Honolulu Airport offers is quite nice and means a shorter (or no!) shuttle ride and less chance for grouchy kiddos and parents!
Advantage, Avis, Budget, Enterprise, Hertz, and National Rent-a-Car are all available, with differences in price being minimal.
There are, of course, other options as well. Alamo, Dollar, Payless, and Thrifty all run shuttles from various places near the baggage claim at Honolulu Airport.
Check out the latest prices and more details.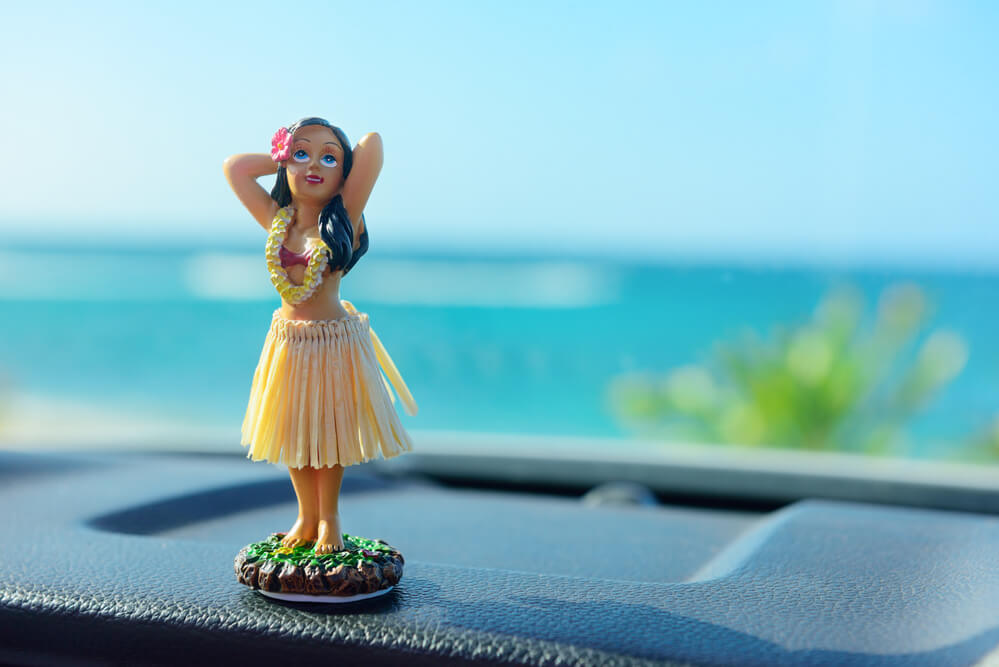 Waikiki Car Rentals
Waikiki is about 9 miles down the road, and there are rental companies where you can rent a car in Waikiki Beach.
This would be a wonderful option if you don't need a car for the whole visit but want to drive around the island a bit without being tethered to a bus or tourist company schedule.
The only downside with a car rental on Waikiki Beach is that you will have to find a way to get to the car rental Waikiki Hawaii offers first and then get your car.
That can be problematic if you don't have a shuttle with your resort. You might have to get an Uber which makes your trip more expensive.
Check out the latest prices and more details.
Saving Money When Renting a Car in Hawaii
The Hawaii car rental prices are similar between the two sites but can vary depending on the time of year and the length of your stay. Renting a car for more days can mean a lower per-day cost to you.
Paying ahead of time is another way to lower your costs, sometimes by as much as 25%! That would certainly be something I would take advantage of!
When thinking about options, I would consult as many travel companies as possible to compare prices. kayak.com, Expedia, and Travelocity are all good places to start.
Expedia offers a car hire at Honolulu Airport option as well.
Depending on several factors, I have seen prices as low as $29/day on one of these sites that have the best car rental Honolulu Airport offers. More often, though, prices are between $40 and $60 for an "Economy" or "Compact" vehicle.
Obviously, a bigger or nicer vehicle will be more. If you want a 12-passenger van, expect to be shelling out $80 or more per day.
If you want a luxury car rental in Honolulu, those will definitely be more expensive too.
Boeing Employee?
If someone in your party works for Boeing, be sure to check out their car rental rates. We've scored some amazing deals over the years!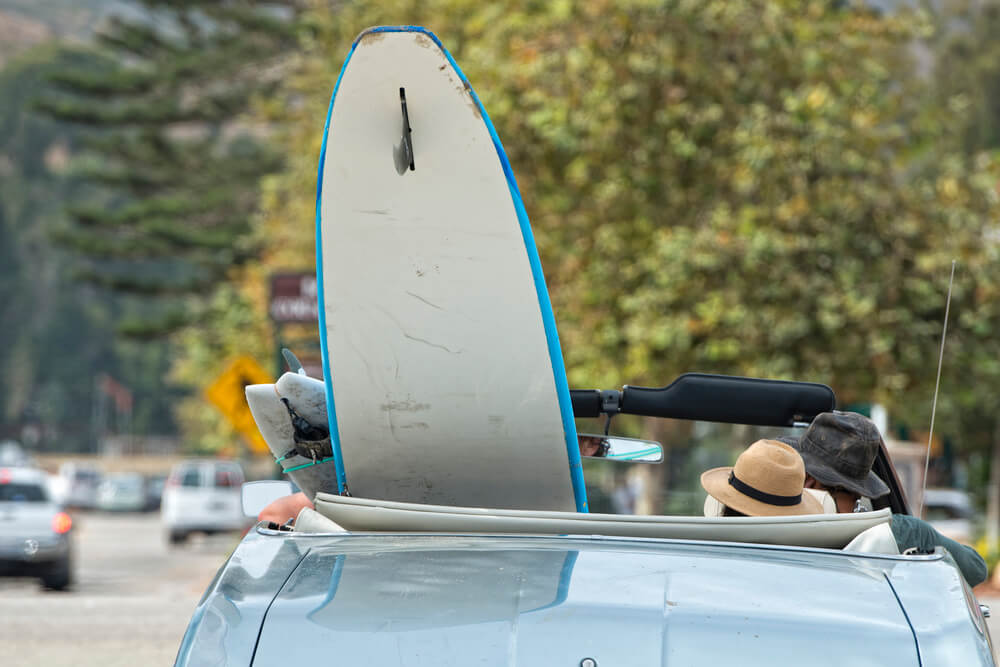 Kona Car Rentals
If you are going somewhere other than Oahu, you have a few options for Big Island car rentals.
In Kona on the Big Island of Hawaii, Ellison Onizuka Kona International Airport at Keāhole hosts rentals from Alamo, Avis, Budget, Dollar, Enterprise, Hertz, National, and Thrifty Hawaii Island car rental companies.
The prices here are about 20-30% higher depending on the choices you have made. The airport has recommended calling ahead for ADA-accessible vehicles, as some companies don't keep them on hand.
For a cheap car rental at Kona Hawaii airport, Hawaii Discount Car Rentals has you covered. Check out the latest prices and more details.
Renting a Car in Hilo
The Big Island of Hawaii is also home to another airport in Hilo.
Hilo International Airport has several "on-airport" rental car companies. You can choose from Advantage, Alamo, Avis, Budget, Dollar, Hertz, and National Rent-a-Car for a car rental at Hilo airport. They also offer shuttles to Harper's and Enterprise car rentals.
Make sure you note the opening and closing times, some companies (Like Enterprise) are not open as long here as at other locations.
Most of the time, you can count on car rental companies being open from around 5 AM to around 10 PM – but be sure to double-check!
For the cheapest car rental Hilo offers, Discount Hawaii Car Rentals is the best option. Check out the latest prices and more details.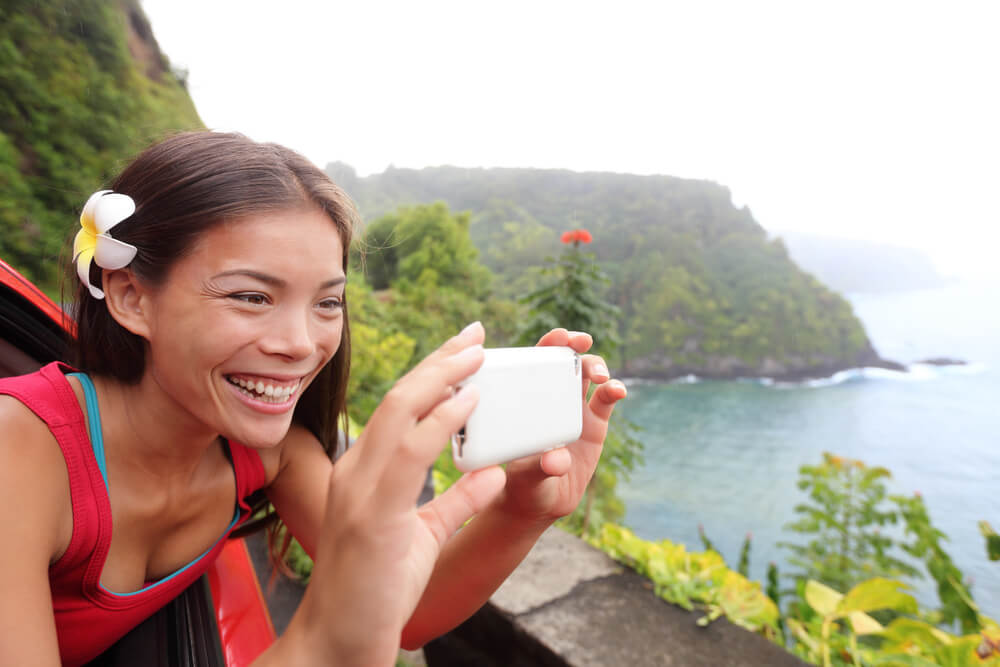 Maui Car Rentals
There are a few cheap car rental Maui companies to enjoy as well.
Maui has had the reputation of being the "Romantic" island for so long, it's hard to remember that there are wonderful activities for the whole family – if you can get to them!
Of the three airports on the island, Kahului Airport is the only one with on-site car rental companies.
Kahului Airport car rentals offer eight options for car rental companies located "on-ground" at the airport. Alamo, Avis, Budget, Dollar, Enterprise, Hertz, National, and Thrifty Rent-a-Car companies are all available easily.
If you don't want a cheap car rental at Maui Airport, there is also another Maui local car rental company called Sixt located off airport property. From what I can tell, their prices are a bit higher, but the miles are unlimited. If you plan on driving around a bunch, that might be a great deal for you!
Check out this Maui discount car rental company for the best Maui car rental deals. Check out the latest prices and more details.
Renting a Car on Kauai
If you are headed to Kauai, you may be flying into Lihue.
Lihue's Airport is similar to other airports in Hawaii and has eight car rental companies visitors can choose from. They are the best car rental Lihue airport offers.
Advantage, Alamo, Avis, Budget, Dollar, Enterprise, Hertz, and National Rent-a-Car companies all have options directly from the airport.
There is also another option in the city of Lihue – Island Cars LLC. I haven't personally used this Lihue car rental, but they look like they have great rates and good reviews. Sometimes getting away from the airport can be beneficial for your wallet!
For the best car rental Kauai offers, check out this discount rental car company. Check out the latest prices and more details.
Lanai Car Rentals
If you are lucky enough to be spending some time on Lanai, you will probably have to get there via an interisland flight.
Lanai Airport is probably the smallest you will fly into, with only four gates. It makes sense – because Lanai is probably the smallest island you would visit as a tourist in Hawaii!
Due to its size, there are no national car rental chains, but there is a local rental you can call! Lanai City Service is pretty much your only option for a car rental at this Hawaii airport, so give them a call if you need to rent a car on Lanai!
Hawaii Car Rental Alternatives
Now, there are reasons you might want a car that has nothing to do with getting to or from airports.
Most hotels have shuttles, and if they don't, there is a high likelihood that you will be able to take an Uber, Lyft, or taxi to your "home away from home."
So you're probably thinking "What could I need a car for if I have another transport option?" Great question!
Why You Should Rent a Car in Hawaii
On many of the islands, you will find options for day trips and tours geared specifically towards tourists.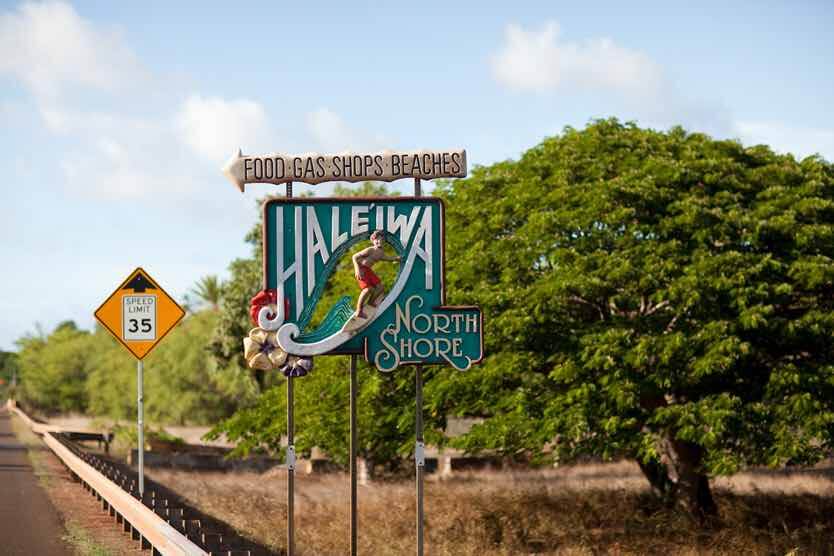 For example, if you want to tour North Shore Oahu, there are plenty of tour buses you could jump on. Personally, I would MUCH rather rent a car for a trip like that.
With little ones, potty breaks can need to happen pretty frequently, and I would be worried about upsetting fellow tourists.
On other islands like Kauai and Maui, there are national parks that you can tour, especially the Hawaii Volcanoes National Park. Having your own car allows you to spend as much time as you want hiking or exploring without being tied to a schedule.
Depending on how much freedom you are looking for, having a car of your own can be very much worth the cost, especially with the cheap car rental Hawaii has to offer.
Wherever you are planning on visiting in Hawaii, having a rental car can be a really nice perk.
Tips for Renting a Car in Hawaii
Book in advanced. It can help you save up to 25% sometimes!
Shop around. Some places will offer you more deals than others, like a free driver, lower age limit, insurance, etc.
Take photos before and after of everything in and on the car. That way, you won't be liable for anything done before you got it.
Make sure you understand the fees with the car. Ask if you will need to fill up the gas when you return it, the mileage fee, if you need to clean it, etc.
Be sure to consider parking fees in your budget. Some parking lots can be quite expensive at $30 per night.
Drop off your car at the same location you got it. Returning someplace else will have a fee included, which can be quite costly.
Know when your rental car company is open and closed so you can pick up and drop off before it closes to avoid any fees.
Usually, a week-long trip is cheaper than only a few days. Be sure to look and see before confirming your booking. You might be trying to save money by only using a rental car for part of your trip, but it can end up costing more!
Here are some short answers to many of the most common questions I hear about car rentals in Hawaii. Hopefully, they will help you make a decision!
Discount Hawaii Car Rental FAQs
Do I need a car for my entire visit?
Nope! Check to make sure you have a way from your airport to your hotel/vacation rental, but then you can decide from there.

If you are staying in Waikiki, you can walk pretty much anywhere you need to go. If you are staying somewhere more remote, you might want to consider renting a car the whole time so you can get around.
Do I have to rent from a company at the airport?
No, but you might find the best prices there. Check out other options, but be sure to shop around.
How can I find the best deals on a rental car?
Shop around! Look at multiple travel reservation sites, ask your hotel if they offer a discount, and look at Groupon!

Remember that if you pay in full upfront, it might save you as much as 25%!
What do I need to know when renting a car in Hawaii?
Will you need a car seat? If so, you will want to ask for one when you set up your reservation.

You will also want to ask about whether the gas tank will need to be filled before returning the car, and what the cost for mileage looks like. You will also want to decide if you want to purchase insurance or not.

The difference in these might change which Hawaii car rental company has the best deal!
Is a convertible worth it?
Totally a personal choice! I don't particularly care for messy hair, and my boys complain about the wind so much that it's not for us.

If it's your honeymoon and you want nothing more than to cruise the North Shore with the wind in your hair, go for it!
Should I rent a car in Hawaii or Uber?
This all depends on what you want to do during your trip to Hawaii. If you want to go explore the entire island, you will want a rental car, but if you plan to stay at your resort or in the cities, you can probably get by with an Uber.
Is it expensive to rent a car in Hawaii?
This all depends. It is more expensive than rental agencies on the mainland. If you rent a jeep in Maui or get a convertible, it can be pretty expensive. But, with so many budget-friendly car rental options, it doesn't have to be too expensive. I've found cars between $40 to $60 a day, which isn't bad for a Hawaii vacation at all!
Hawaii Car Rentals Wrap-Up
There are plenty of car rental locations all over each of the different islands, so you can get a rental car to enjoy your vacation when you visit Hawaii.
I hope this has answered some of your more burning questions! Let me know how else I can help below! What else do you need to be prepared for What to Know Before You Go – Rental Cars in Hawaii?