Are you planning your first trip to Oahu and are debating renting a car? Keep scrolling to find out how to get around Oahu without a car so you can decide if it's right for your Oahu vacation!
This post about how to get around Oahu without a car contains affiliate links which means if you purchase something from one of my affiliate links, I may earn a small commission that goes back into maintaining this blog.
So, you're planning a trip to Oahu and you want to know how to get around the island without renting a car?
There are several options for getting around Oahu, but not all of them will be suitable for your family.
If you have kids, then taking public transportation or taxis might not work out so well for you. Here is everything you need to know about getting around Oahu with kids in tow.
Keep scrolling to find out all the options for getting around Oahu without a car!
Don't have time to read a bunch of Hawaii blog posts and reviews? Here are some of our top picks for visiting Oahu.
Popular Oahu Tours/Activities
Favorite Oahu Resorts/Hotels
Want to Rent a Car in Hawaii?
One of the best places to rent a car in Hawaii is Discount Hawaii Car Rental because they get the best rates from top national companies like Alamo, Dollar, Thrifty, Avis, Enterprise, Budget, and Payless.
Want to skip all the planning and just access my detailed Oahu Itinerary complete with daily schedules, kid-friendly activities, and travel hacks? Click the button below.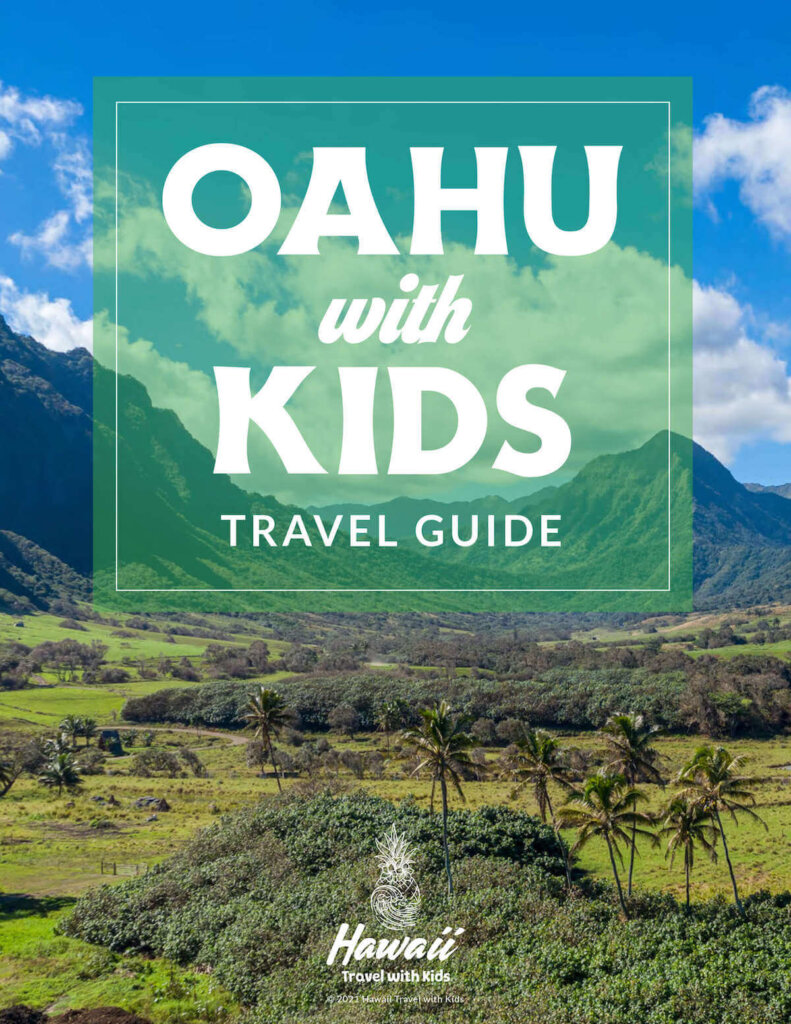 Oahu Transportation FAQs
What's the best way to get around Oahu with kids?
The easiest way to get around Oahu with little kids is to rent a car and bring your own car seats. This way, you know they are protected and you don't have to rely on public transportation timing or worry if your Uber doesn't have a car seat. However, if you are just staying in Waikiki, you can skip the car rental and just use the Waikiki Trolley or walk.
How is public transportation on Oahu?
The only mode of public transportation on Oahu is TheBus. It's mainly geared for residents to get around the island. It goes almost everywhere on the island and there are frequent buses.
Can you get around Oahu without a car?
Yes, it's actually one of the best islands in Hawaii for people not wanting to rent a car. They have a great bus system (it's ranked one of the best in the United States) that will take you just about anywhere you want to go. Many tours and activities also have an option to add on transportation. And you can always use Uber/Lyft, a taxi, or HoloHolo.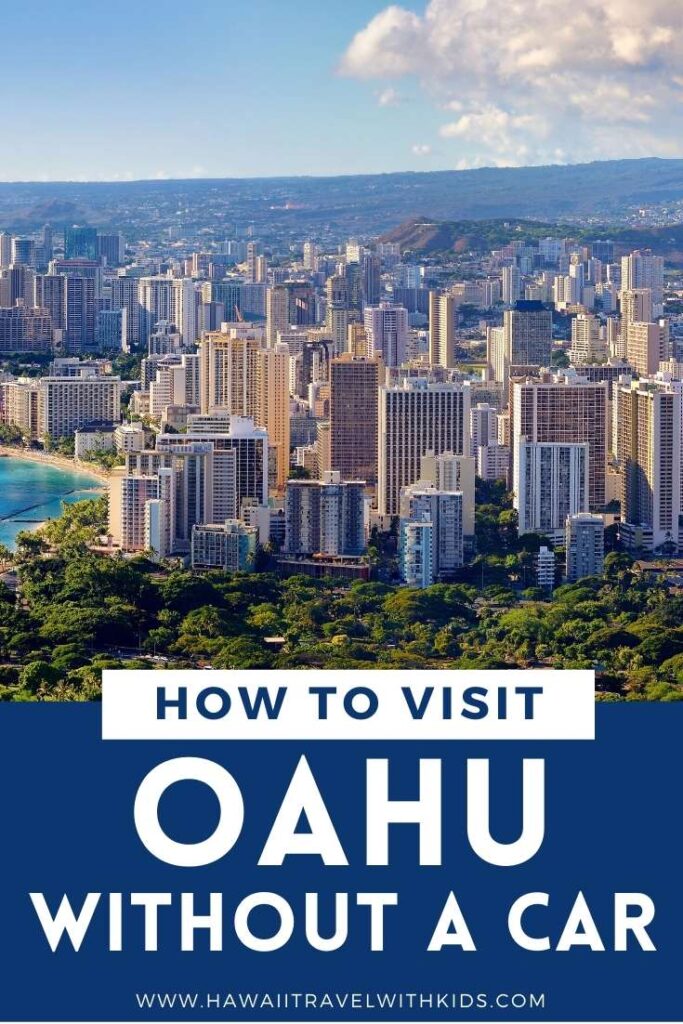 Getting Around Oahu Without a Car
A trip to Oahu with kids is certainly doable without a car. A lot of where you'll be spending time on the island is walkable. When you need to go longer distances, it's just about what you prefer and what you're comfortable with.
The Bus
Everyone who frequents the island raves about the Oahu public transportation system. TheBus has won the American Public Transportation Association's award for "America's Best Transit System" multiple times.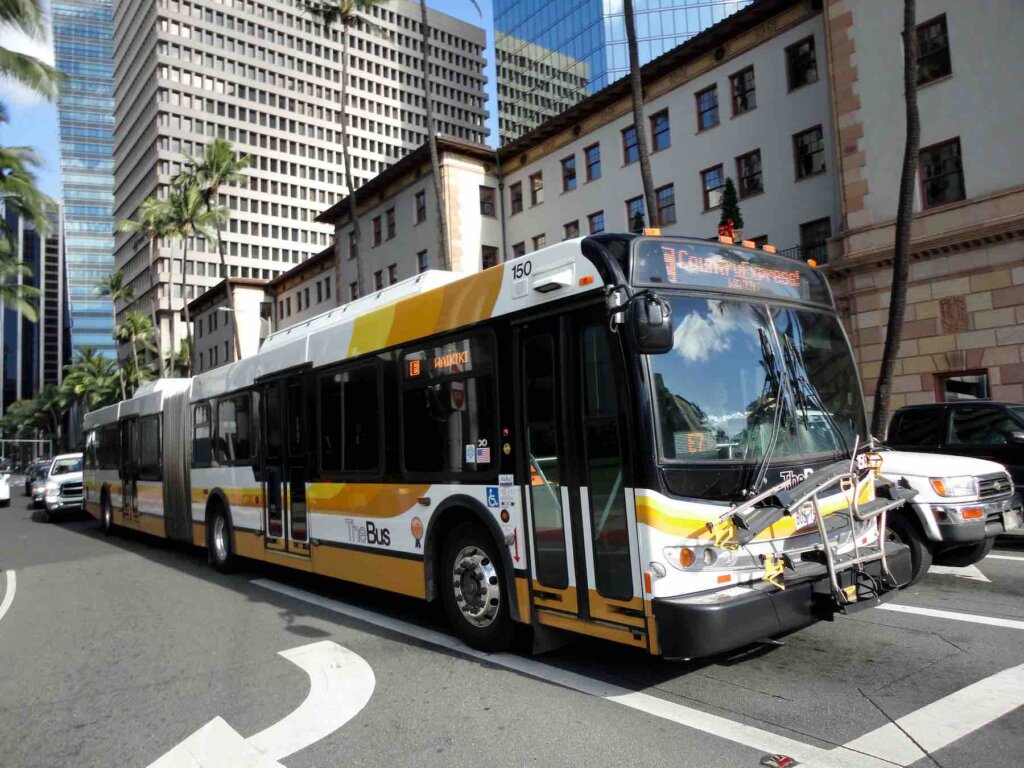 When you're looking for ways to get around Oahu without a car, TheBus is the most reliable option. Plus, you can pick up a HOLO Card at almost any convenience store. You can refill a HOLO card online with a credit card, which means you don't have to worry about having enough cash.
The key to using the bus is to have patience and to plan ahead. TheBus stops at all the major destinations in Oahu. Especially if you have older kids, it's a great choice.
Shuttles
There are several shuttle companies in Oahu. They're great if you have a big family or want the royal treatment. It's much easier to take a shuttle from the airport than try to transfer all your children and luggage on a bus.
Plus, with shuttles like Direct Shuttle Hawaii, you get a flat rate per person. For a family of 4 going to Waikiki, you'll spend less than $30 to get to your hotel.
Shuttles can also be a fun way to experience all kinds of things in Oahu. Book a luau tour, like to the Aloha Kai Luau just 25 minutes east of Waikiki. You get a fully planned itinerary with transportation as part of the package.
Car Services
There are taxi stations outside of the airport and a lot of the major hotels. It's easy but it can be pricey if your destination is far.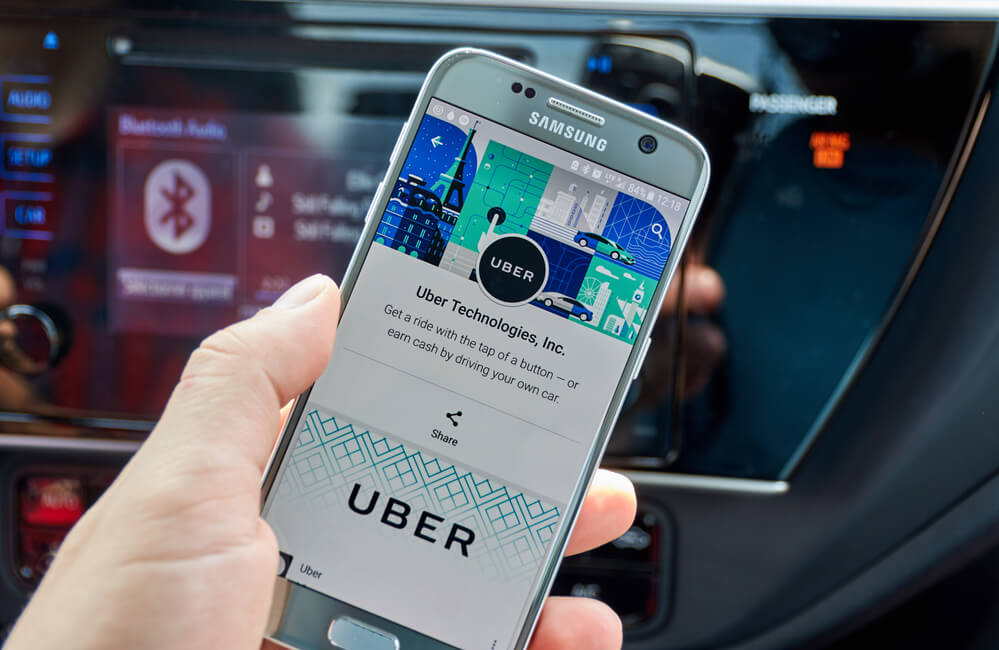 Rideshares are usually a lot cheaper than taxis. This is a newer option when it comes to getting around Oahu without a car. Especially when you want the best way to get around Honolulu, consider a rideshare app. There are currently 3 in Oahu:
I suggest using them for shorter trips. Just keep in mind that Lyft and Uber don't provide car seats in Oahu.
Private Circle Island Tour
If you want to explore Oahu without renting a car, doing a private Oahu circle island tour is the way to go. You'll get to see all the top spots across the island (and skip the stuff you're not interested in).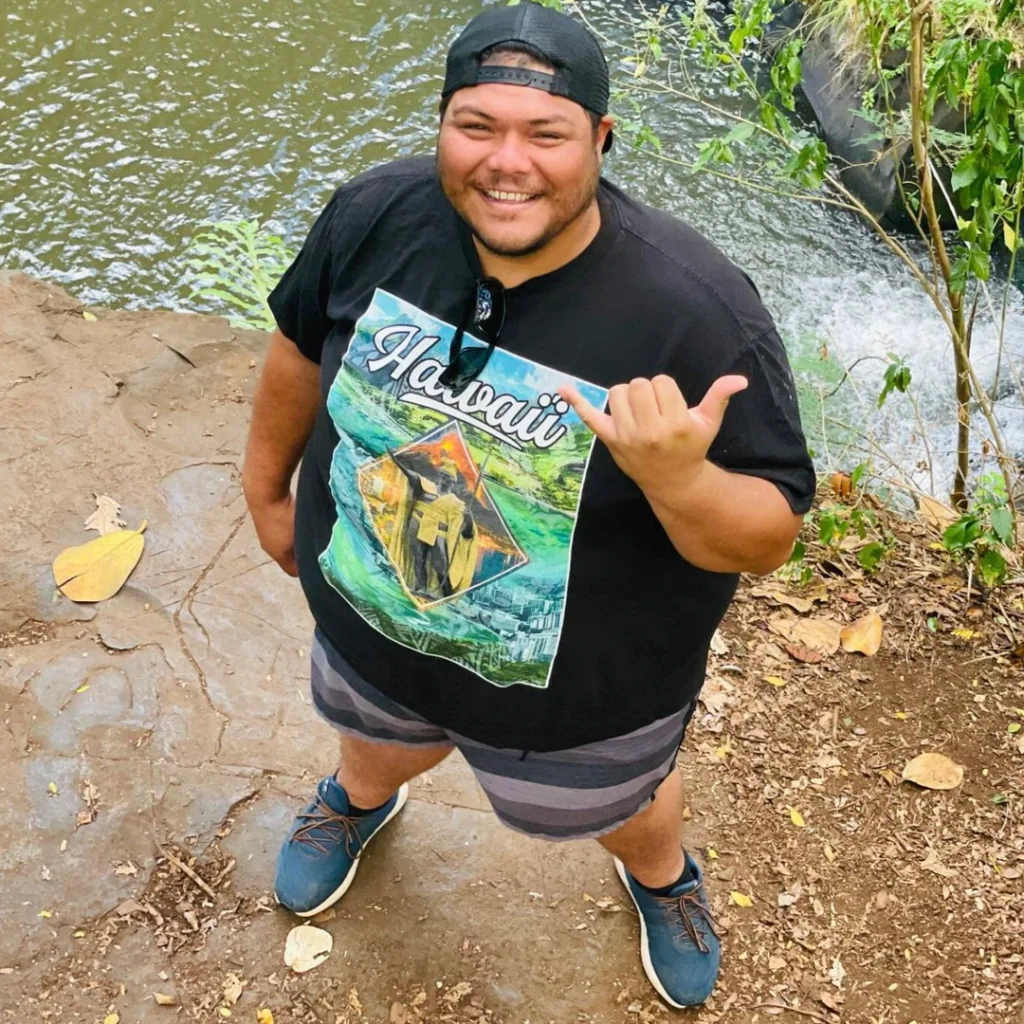 You'll get a local tour guide who knows EVERYTHING about the island and you'll feel like a true insider. Plus, this tour is open to kids of all ages. Check out our full Hawaii Bucket List Tour review.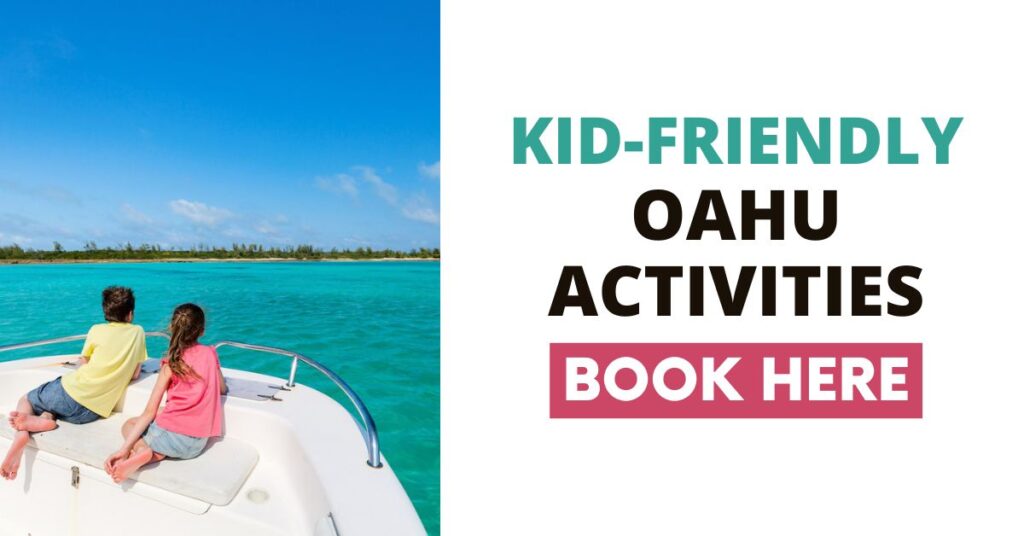 How to Get Around Honolulu Without a Car
One of the main places for family vacations in Oahu is Honolulu. It's the biggest city and it's close to a lot of major attractions. It's also easy to navigate.
Take the Bus
One of the best ways to get around Honolulu is to take TheBus. More than a dozen Major and Local Routes run through downtown Honolulu, Ala Moana, and Waikiki. From all three locations, you can easily get around Oahu without a car.
Use a Rideshare App
I suggest using one of the previously mentioned apps when navigating the city of Honolulu. They're affordable for short trips, like if you're heading to Ala Moana from downtown Waikiki.
Use a Carshare App
Another great option for how to get around in Honolulu is to use carshare app that gives you private access to a vehicle. With DriveHui, you download the app, find a nearby DriveHui lot, and pay for a car by the hour or day.
You just return the car to a DriveHui when you're done with it at the end of the day! This app is currently available in Kaka'ako, Waikiki, and downtown Honolulu.
Rent a Moped
A fun option if you have older children or have a babysitter for the day is to rent mopeds from Hawaiian Style in downtown Honolulu! Wheel around Honolulu with your love!
How to Get Around Waikiki Without a Car
The most popular place to stay in Oahu, Waikiki has been a huge hit with tourists for over a century! There are sandy beaches are lined with resorts, avenues, shops, and parks, all within walking distance of Waikiki hotels.
When you're thinking about how to get around in Waikiki, there are a few options that are specific to Waikiki over other areas of Oahu.
Walking Around Waikiki
The best way to get around Waikiki is to walk! It's just over 30 minutes or 1.5 miles to walk the length of Kalakaua Avenue in Waikiki. If you're planning on spending most of your trip in this area, you don't really have to worry about how to get around.
Take the Waikiki Trolley
The Waikiki Trolley is a popular way to get around Waikiki without a car. Take a scenic ride around Honolulu! Buy your passes online or at the Waikiki Shopping Plaza, which is also the launch point for trolley tours.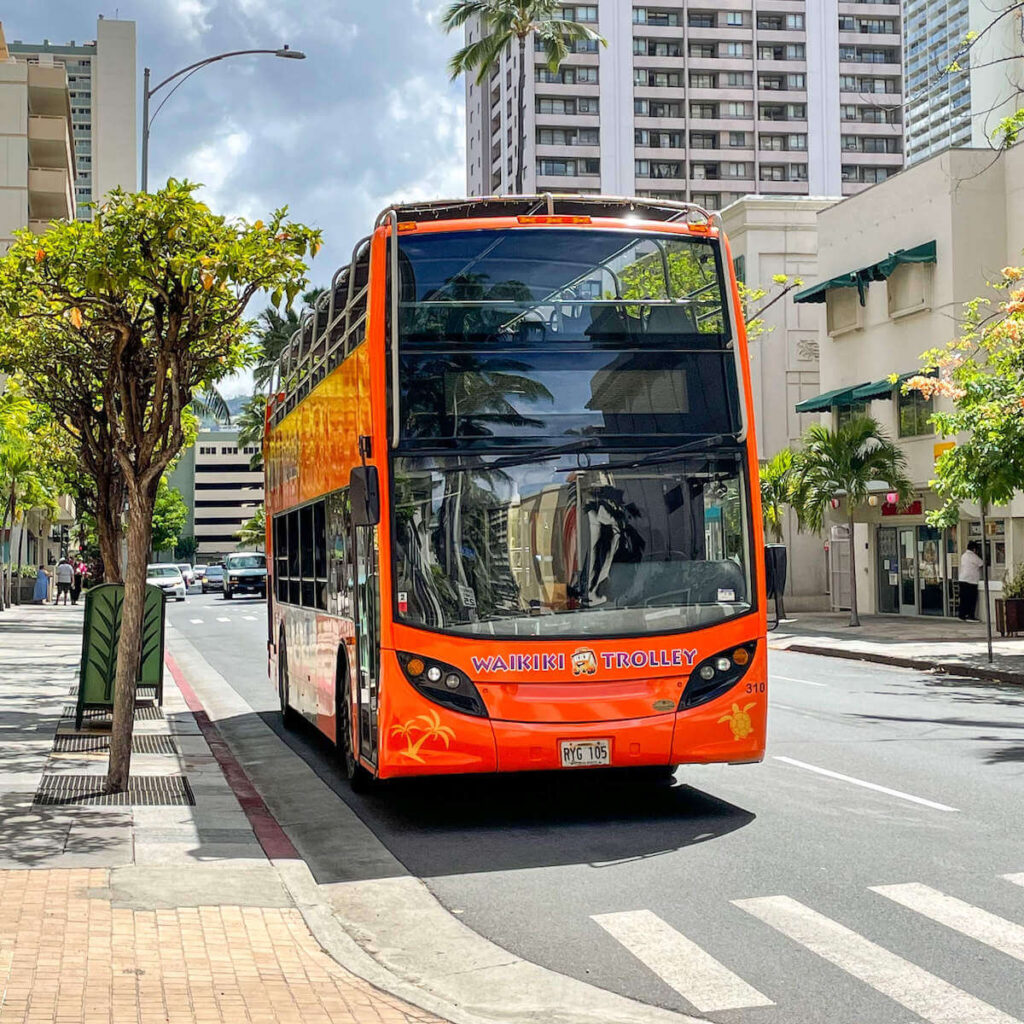 It's a hop-on-hop-off tour that runs every 30- to 60-minutes, so you can take your time at each stop. And they even have a line that takes you up the coast to Sea Life Park! Check out our full Waikiki Trolley review.
Renting a Car in Waikiki
Getting around Waikiki with children can be a challenge at times. A car is sometimes the most convenient option. You can certainly rent a car in Waikiki, where you'll find some of the most competitive prices in the US.
We all like to save money while we travel, right? Well, we've found that we can usually save a lot of money by booking through Discount Hawaii Car Rentals.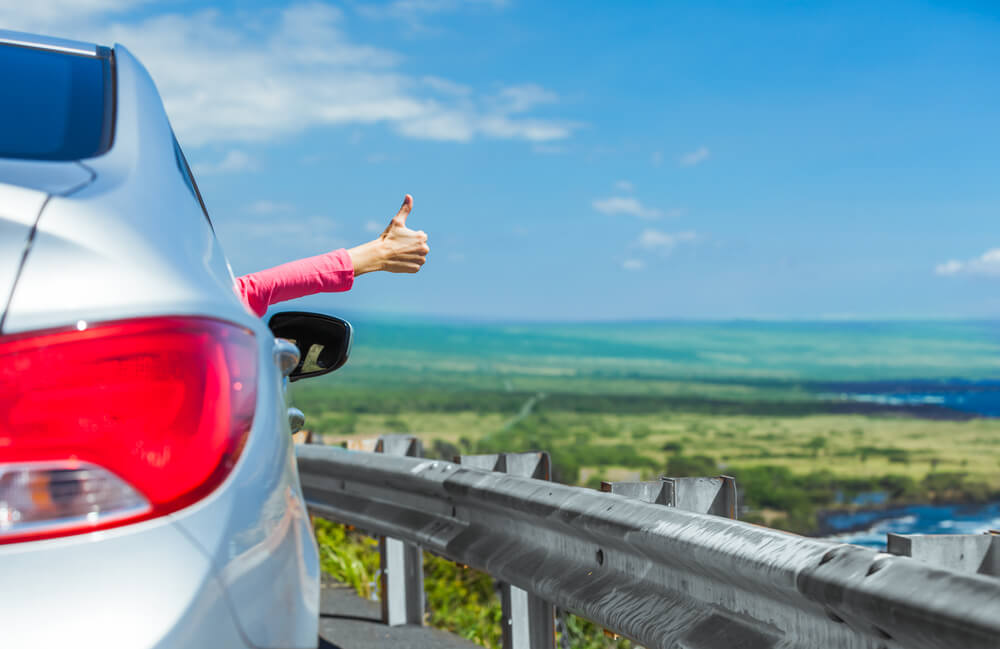 Basically, they get screaming deals on rental cars from top companies like Alamo, Dollar Car Rental, Avis, Thrifty, Enterprise, Budget, and Payless. And then they pass the savings onto you.
Plus, they can often get free extra drivers or reduce the young driver rate. It's definitely the way to go. Check out the latest prices and more details.
It's also crucial to know where to find parking in Waikiki. There's plenty of free parking in Waikiki if you know where to find it! There are also plenty of paid lots and garages, as well as metered street parking.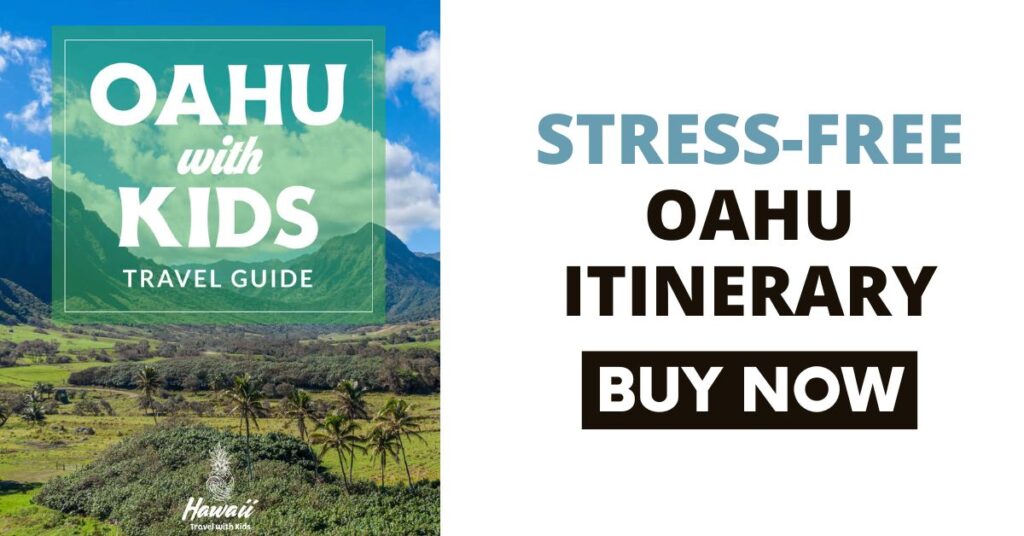 How to Get Around North Shore Without a Car
North Shore is known for the amazing surfing at Waimea Bay. Here you'll find vacation rentals instead of hotels. You can also make a day trip to this side of the island. There are some amazing North Shore beaches worth seeing.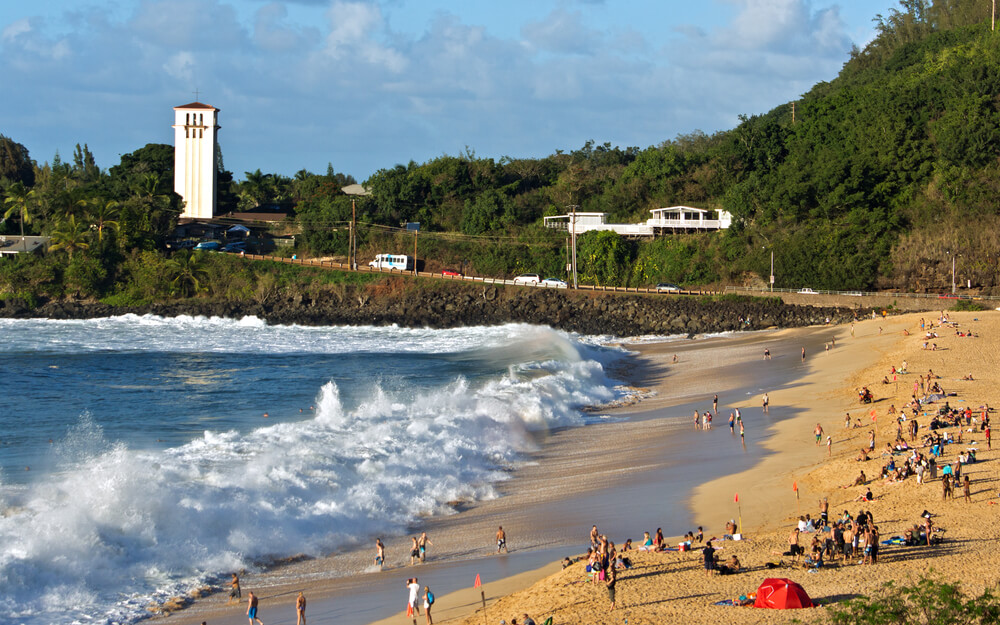 To get around North Shore without a car, your best options are to take TheBus. The #60 bus is a Major line that runs along the coast. There's also the Local #76 bus.
A lot of people ride bikes around North Shore. At North Shore Bike Rentals, you can rent by the hour or the day. You could rent an adult bike with a child's pull cart for 4 days for less than $200.
Besides this, both Uber and Lyft service North Shore. This might be a great option over the bus for longer trips. You could use either one if you're staying in Waialua and want to visit Turtle Beach 15 miles away.
How to Get Around Waianae Coast Without a Car
Most visitors to the west coast of Oahu come for the day to watch the sea turtles, visit a farm, or play at the isolated beaches. You can also stay at family-friendly resorts like the Disney Aulani resort. The best options to get around Waianae Coast are to walk, use a rideshare, or take TheBus.
The major bus routes are the Country Express and the #40 that run to Waikiki. Take Local #401 and #402 to the farms for tours.
Getting to Specific Oahu Locations
Keep reading for more popular Oahu destinations and how to get around Oahu without a car.
How to Get to Honolulu Airport
TheBus is okay if you have less luggage and older kids. If you're coming from Honolulu or Waikiki, Major #19 and #20, as well as Local #31 will leave you at the bus drop-off inside the airport. If you're coming from North Shore or Waianae Coast, the #40, #42, #50, #51, #52, A, C, and E all stop at the entrance of the airport grounds.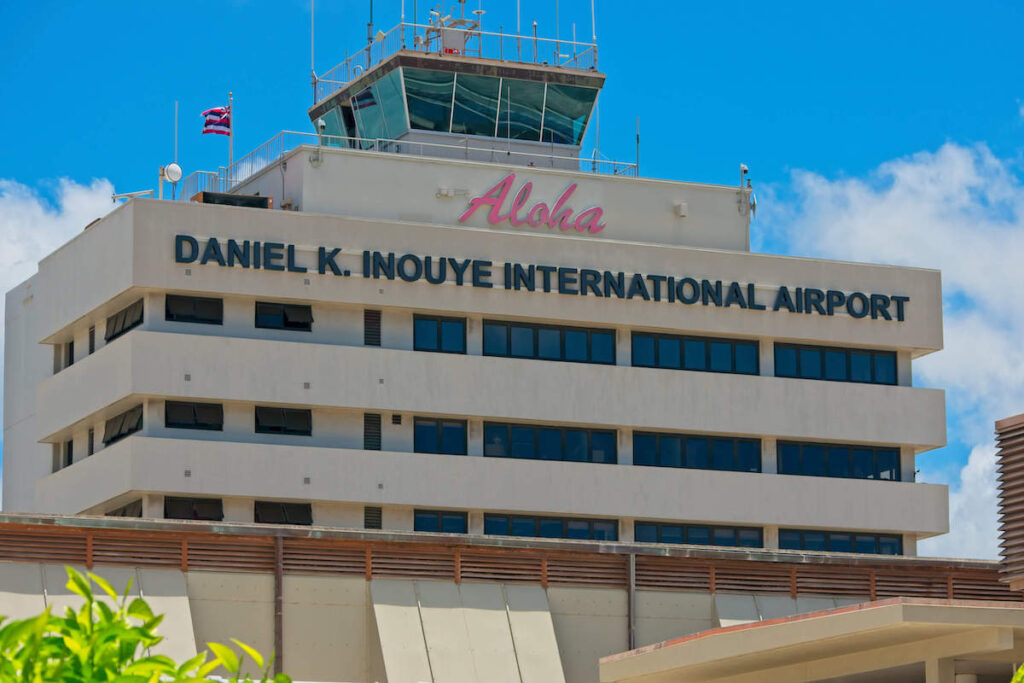 Luggage is allowed on busses but be mindful of the other passengers. If you have multiple bags per person, consider scheduling a private shuttle to the airport instead.
There's always the taxi stand outside of baggage claim. It's convenient and they often have larger vehicles for larger parties. It can be a pricey expense, but when you're on vacation, it's a great option to get to where you're going.
How to Get from Honolulu Airport to Waikiki
It's one thing if you're by yourself or one other person. Just catch the #19 or #20 busses outside of baggage claim. But there's a cab stand there as well.
It's about 9 miles from the airport to Waikiki. If you're traveling with children (which means lots of luggage), a cab is your cheapest option and will provide you with the least chance of a headache. For less than $50 you'll be in Waikiki in less than 30 minutes in the middle of the day.
If you are willing to splurge, have a big family, or just want the full treatment, you could also book a shuttle. They'll greet you with leis and give you a scenic tour! Check out my full post about how to get from Honolulu Airport to Waikiki.
How to Get from Waikiki to Diamond Head
From the Diamond Head end of Waikiki, it's around a 40-minute walk. Just cut through Kapi'olani Park and over to the crater. Or if you want to ride bikes, there are bike racks at the start of the Diamond Head Summit Trail!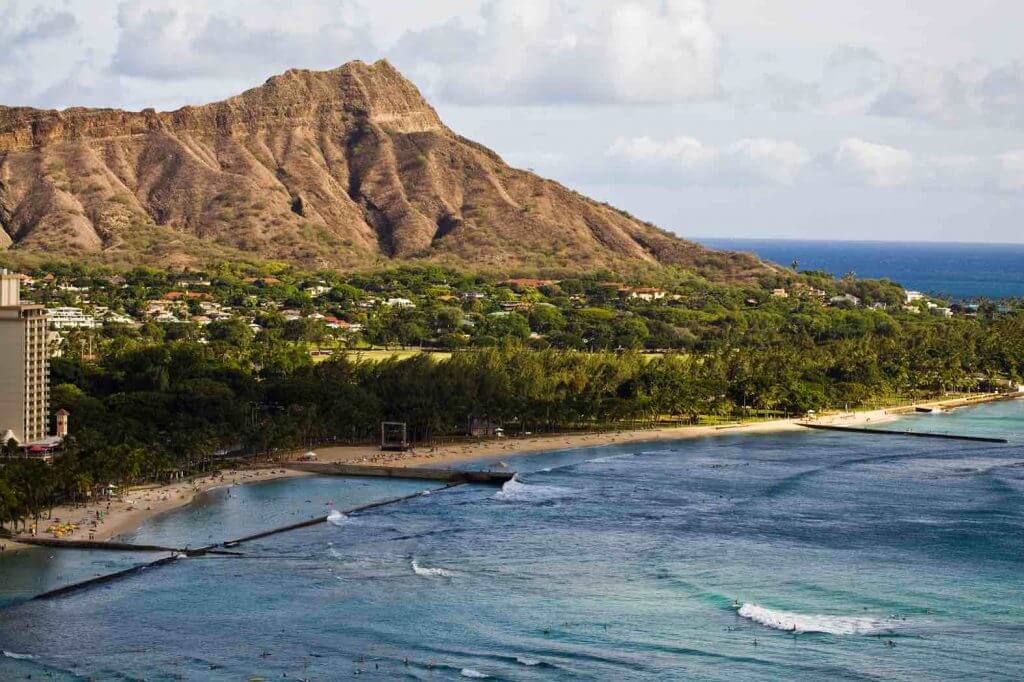 If you want to take TheBus, grab the #23 from Kuhio Avenue towards Diamond Head and get off once you reach the Diamond Head State Monument bus stop.
For a scenic trip, take the Waikiki Trolley Blue Line. This hop-on-hop-off route costs $25 a person but it's a fun time. Catch it at the Waikiki Shopping Plaza on Kalakaua Avenue. It runs once an hour with a lot of fun stops. The round trip is about 2-hours long.
Also, the bus is cheaper, but the trolley leaves you about half a mile closer to Diamond Head.
You could also simply order a rideshare for less than $20 because it's such a short trip.
As of May 12th, 2022 all out-of-state visitors must have an advanced reservation to enter Diamond Head State Monument. Make your reservations HERE.
Find out all my tips for hiking Diamond Head with Kids!
How to Get from Waikiki to Hanauma Bay
The easiest way to get from Waikiki to Hanauma Bay is to take TheBus. Get on the #22 or #23 at Kuhio Avenue and take it to the Hanauma Bay bus stop.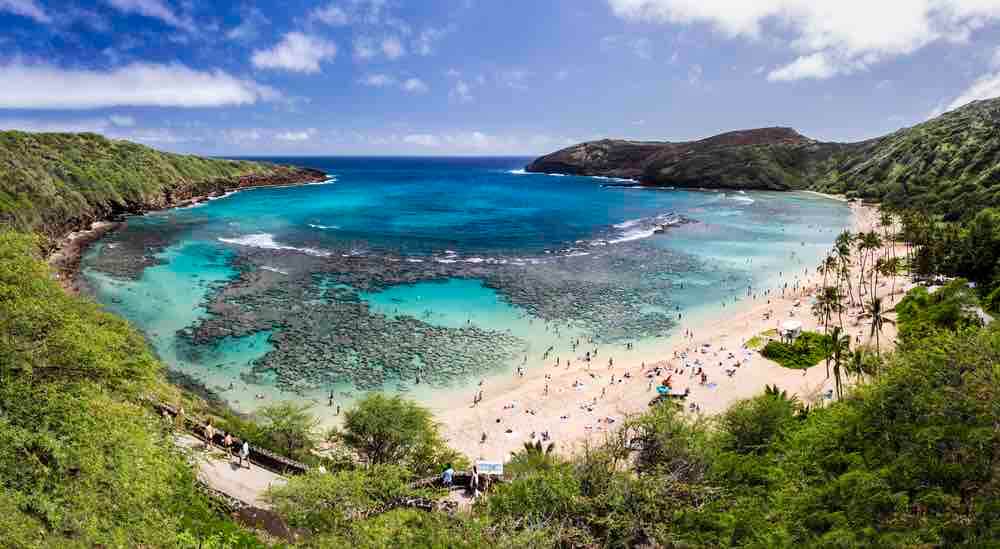 As of February 2022, there's very strict access to the entrance. Car services, shuttles, and busses aren't allowed to drop off guests. If you're willing to walk and want to take a bus, you can take Commuter Routes #80 or PH6. These busses take about an hour and leave you a mile or 2 outside the entrance.
You can also use a carshare or get a car service. It's only a 10-mile drive to the entrance of Hanauma Bay from Waikiki.
How to Get to North Shore from Waikiki
I suggest taking the #60 bus and enjoying the experience, but it will take you over 2 hours. Make a few stops along the way or consider booking a rental overnight in North Shore.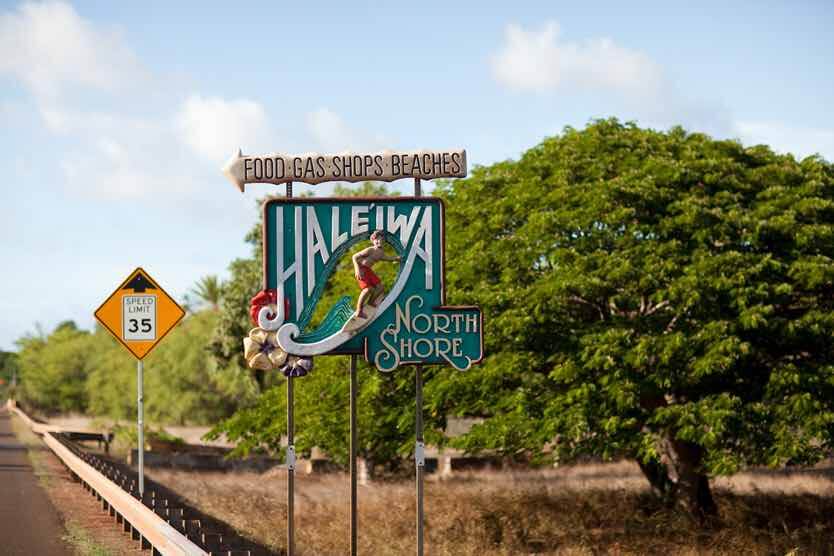 You're only other options are car services or carshares, which add up in price fast! Use this option if you have smaller children and want the freedom of coming and going as you please. Between the 2,
I suggest a carshare over a car service. Book it for around $100 for the day and return it to a site when you get back to Waikiki.
How to Get from Waikiki to Pearl Harbor
There are a few things to consider when getting to Pearl Harbor without a car. First, traveling with kids often entails carrying bags. As Pearl Harbor is still an active naval base, they have very strict policies.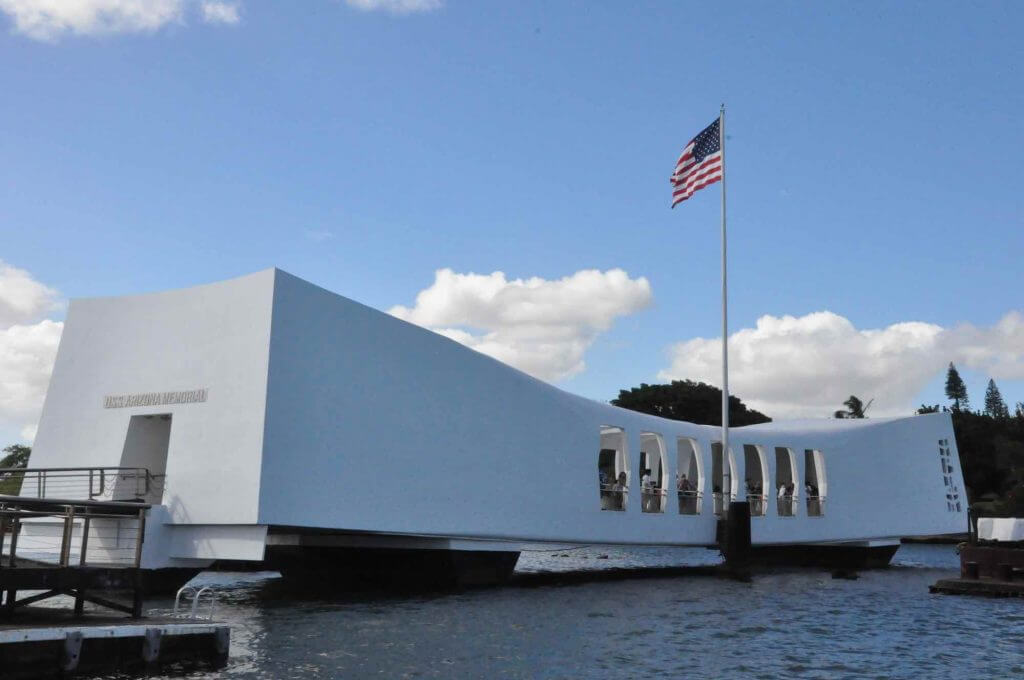 There are no bags allowed at the Visitors Center, where you enter the grounds. They let you store bags, but there's a small fee per bag. Depending on what you have with you, this can add up. So, if you prefer not to bring a car, keep this in mind and plan ahead.
When it comes to getting around, we again depend on public transportation around Waikiki. Take the #20 or #42 bus from Waikiki and get off at the Visitors Center. You'll get there in a little over an hour.
You could also book a Pearl Harbor tour that picks you up from your hotel and gives you a tour of Honolulu on the way. Check out all the options for getting from Waikiki to Pearl Harbor.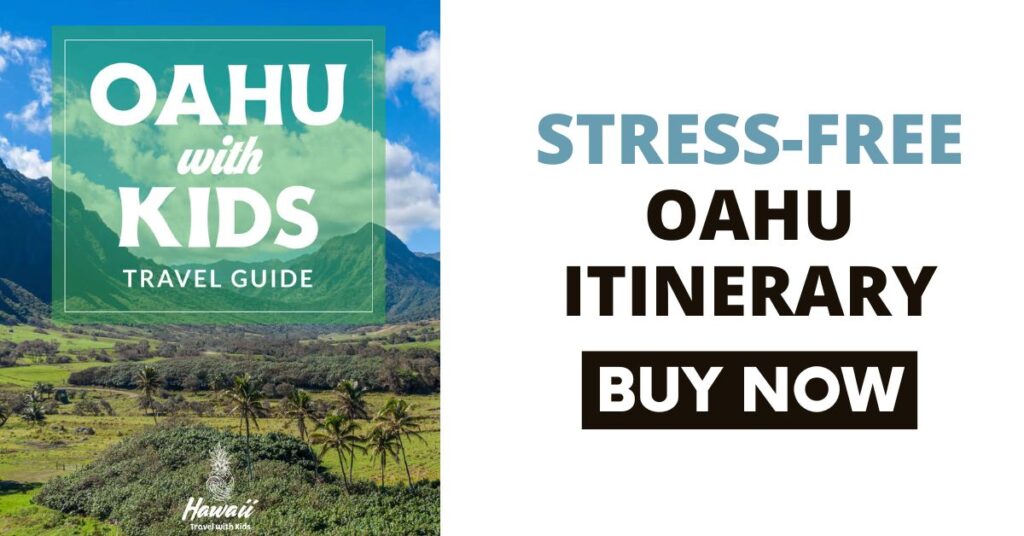 So, What's the Best Way to Get Around Oahu Without a Car?
When planning how to get around Oahu without a car, it depends on your family's needs. With more independent children, TheBus can get you just about anywhere you need to go on the island!
However, tourist-friendly Oahu has plenty of other options for you to consider. Find the best accommodations for you. From shuttles and trolley tours to bike rentals or a good pair of shoes, there's certainly more than one way to get around Oahu!