Are you planning your first trip to Maui and are debating renting a car? Keep scrolling to find out how to get around Maui without a car so you can decide if it's right for your Maui vacation!
This post about how to get around Maui without a car contains affiliate links which means if you purchase something from one of my affiliate links, I may earn a small commission that goes back into maintaining this blog.
While you're planning your next family vacation, you may be wondering how to get around Maui without a car.
There are a variety of reasons why people choose not to get a rental. And the good news is that you can get around the island just fine without one!
Tourist travel is up on the Hawaiian Islands. The conversation about island tourism industry is that there needs to be a balance.
Visitors are a welcome blessing to the economy and livelihood of the Hawaiian people, but numbers are putting a strain on the local infrastructure.
Tensions can run high in this conversation, but don't let it keep you from Maui! The local government is finding ways to balance the needs of guests and the needs of residents.
You can do your part to preserve these beautiful islands by finding other forms of transportation that don't clog the roads.
Getting around Maui without a car is also a great way to save money. Plus, depending on where you stay on the island, you might not need a car anyway! Below, you'll find dependable ways to move around the island that isn't a car.
You can read about each region and how to get around Maui without a rental in each of them.
Then I'll share with you my favorite things you can do on your vacation that won't require a car!
Don't have time to read a bunch of Hawaii blog posts and reviews? Here are some of our top picks for visiting Maui.
Popular Maui Tours/Activities
Favorite Maui Resorts/Hotels
Andaz Maui (this is a luxury resort with the best luau on Maui)
Honua Kai Resort & Spa (this is one of our personal favorites because there are tons of pools and there are condo options)
Want to Rent a Car in Hawaii?
One of the best places to rent a car in Hawaii is Discount Hawaii Car Rental because they get the best rates from top national companies like Alamo, Dollar, Thrifty, Avis, Enterprise, Budget, and Payless.
Want to skip all the planning and just access my detailed Maui Itinerary complete with daily schedules, kid-friendly activities, and travel hacks? Click the button below.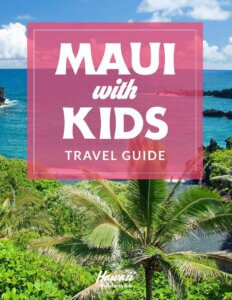 FAQ about How to Get Around in Maui Without a Car
Do you need a car in Maui?
That depends on where you want to stay during your visit! For example, if you plan on staying at a resort or one of the major cities on the coast, you probably won't need a car. But if you want to book a vacation rental on the Hana Highway or plan on spending your time exploring more inland, it's going to be difficult without a vehicle.
Is it better to stay in Lahaina or Wailea without a car?
Lahaina in West Maui and Wailea in South Maui are both tourist-friendly cities that are easy to navigate without a car! Lahaina is more urban with historic landmarks, tourist attractions, and more affordable places to stay. Wailea has lots of luxury resorts with a higher price point. You'll have to decide which experience you prefer, but you won't miss having a car in either city.
Can you walk around the island of Maui?
Hawaii's 3rd-largest island, Maui's about 48 miles long and 26 miles wide. That's not huge, but it's not walkable. And when planning on how to get around Maui without a car, remember that entire sections of the highway are not well developed. There are parts of the road that are narrow, windy, unpaved, and have no shoulder or sidewalk.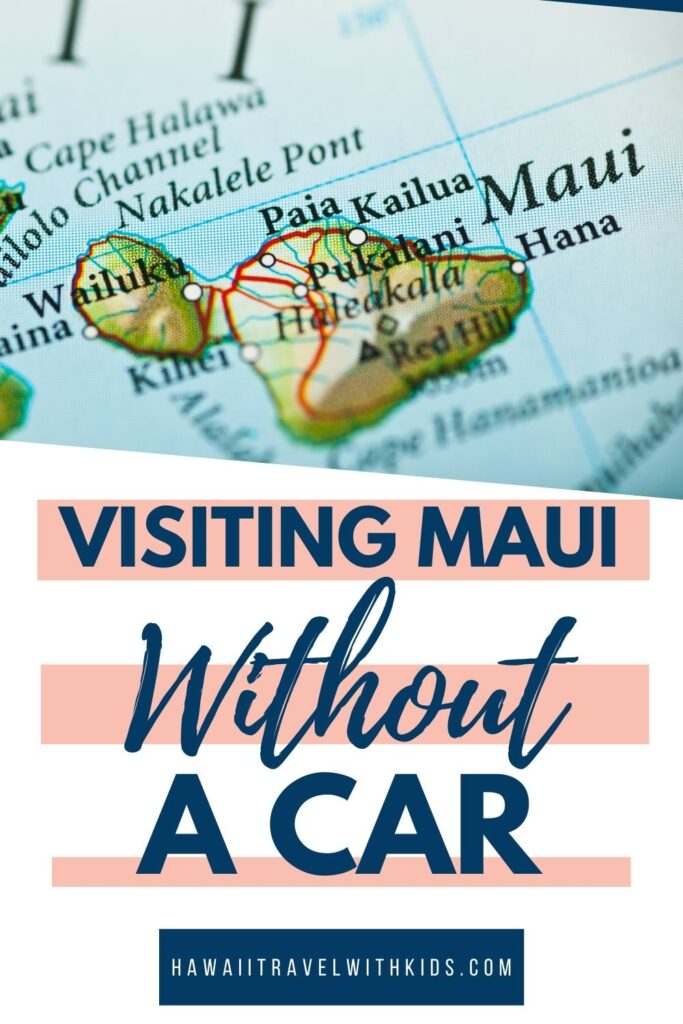 Best Ways to Get Around in Maui Without a Car
Keep reading for the most popular and dependable ways of getting around Maui without a car. Then we'll talk about specific regions of the island where you might be visiting.
Shuttles
Shuttles are super popular for guests visiting Maui. You can find all kinds of shuttles for all kinds of occasions. They cater to visitors who have flown to the islands and most will pick you up from the major hotels and resorts.
You can find van shuttles, limousine shuttles, public rideshare shuttles, and more.
Book a private shuttle from the airport when you arrive in Hawaii. They'll even meet you in baggage claim with a lei greeting!
Or you can easily find public shuttles doing pick-ups at regular intervals from the airport or to the major shopping malls.
Private or shared tour shuttles are a fun way to see the major attractions with a knowledgeable guide. Or you can book a luau shuttle from your hotel or resort.
When you're planning how to get around Maui without a car, make sure to check with your hotel. A lot of them offer complimentary shuttles to the airport or to local attractions!
The Bus
Public transportation in Maui is a reasonable way to get around the more metropolitan areas.
While it's the cheapest way to get around Maui and offers routes all over the island, the bus is really geared towards locals and not guests. It's important to respect that the bus is how many of Maui's residents get to and from work and school!
Don't let this discourage you from taking the bus. Just be prepared! It can take a long time to get to where you're going, and buses can get crowded.
If you plan on taking the bus from the airport, there's a limit of 1 bag per person. And you may have to transfer routes a few times to get to a lot of places.
The bus is a great affordable option if you plan on using it locally! Use it in Kaanapali, Lahaina, Kihei, and Wailea.
But I don't recommend taking it to Hana. If you want to do the Road to Hana without renting a car, I suggest booking a tour.
Taxis and Car Service Apps
You'll find both taxis and car services at the airport and in the cities. What's great about booking a car to get from A to B is that you have choices. You can compare prices, look at reviews for private companies and drivers, and they come to you.
When it comes to choosing between taxis and car service apps like Uber, it really depends on your own preferences. Taxis are easy to book in advance and there's a queue at Kahului right outside of baggage claim.
You probably have Uber or Lyft on your phone and you can communicate with your driver until they pick you up.
There are a handful of competitive taxi services around Maui. You'll find everything from typical taxi sedans to minivans, limousines, and luxury vehicles.
Often, taxis can be less expensive because they compete with car service apps that hike up their prices during busy times or holidays.
You'll find Lyft, Uber, and Holoholo in Hawaii. When researching how to get around in Maui without a car, this might be a good option if you have smaller children.
You can bring your own car seats and booster seats since car services don't include them in Maui.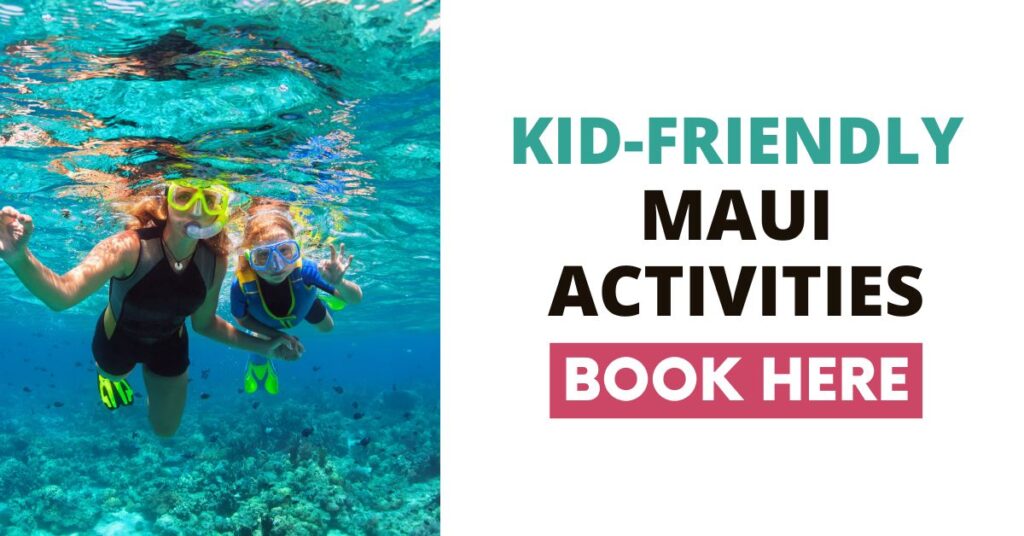 Scooters, Mopeds, and Bicycles
A fun way to get around Maui without a car is by renting mopeds or scooters. There are several locations around the island, especially on the western and southern coasts where most guests stay.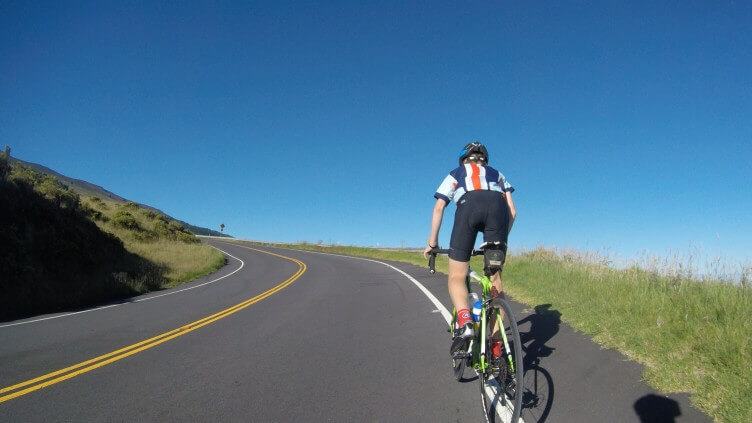 You can also find lots of bicycle rental shops that have city bikes, mountain bikes, and electric bikes.
Companies like Maui Moped and Scooter Rentals offer a variety of fun ways to get around, including Segways. West Maui Cycles does 24-hour bike rentals and has great recommendations for rides all over the island.
You have to have a valid driver's license to drive mopeds and scooters in Maui.
Also, don't depend on these types of transportation to travel long distances in Maui. Stick to the towns unless you are an experienced cyclist who plans on taking extensive rides.
Let's Look at How to Get Around Specific Parts of Maui
Keep reading for a quick rundown on what it's like traveling in major parts of the island without a rental car.
How to the Airport Without a Car
You'll probably fly into Maui's main airport, Kahului Airport in Central Maui. It's pretty easy to forgo a car if you are heading to West or South Maui.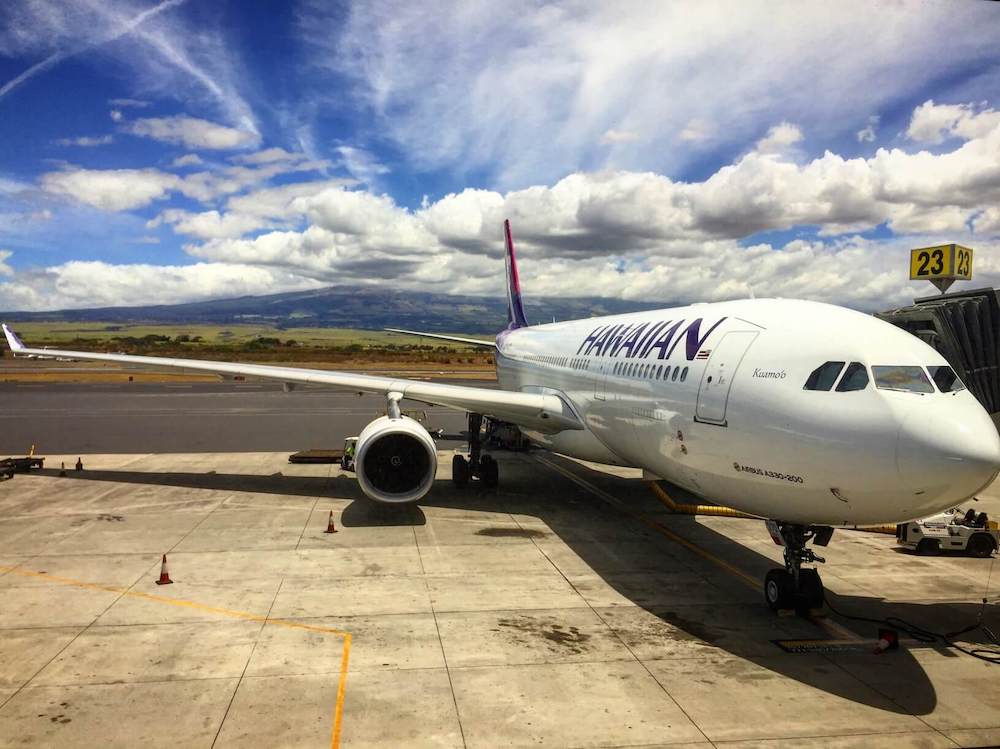 At luggage claim, you have access to all kinds of travel services, including shuttles, taxis, Uber pickup locations, and more. Then it's less than an hour to where you're staying!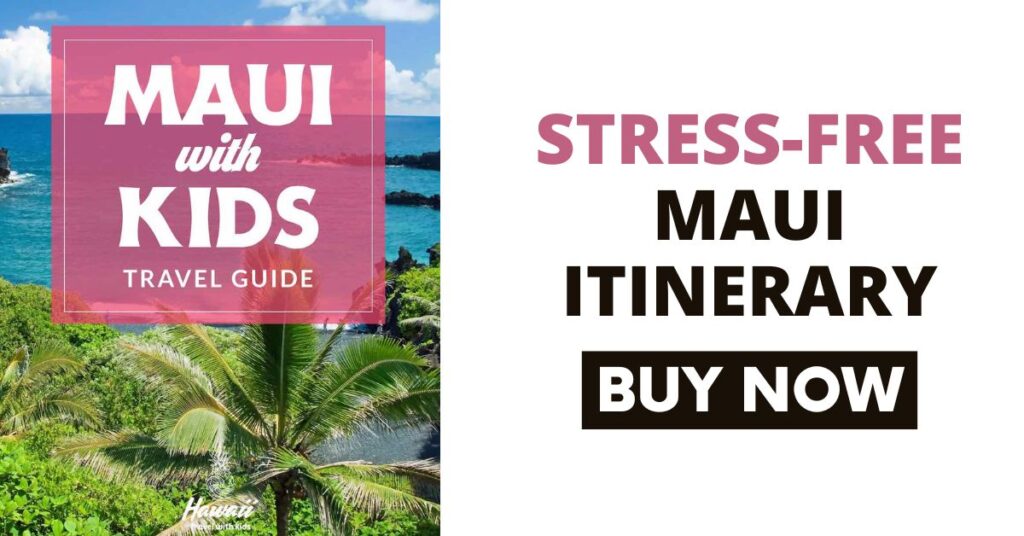 Getting Around West Maui Without a Car
Most guests stay in Lahaina, Kaanapali, or the luxury resort community of Kapalua. These areas are great because they're really geared to make guests feel comfortable.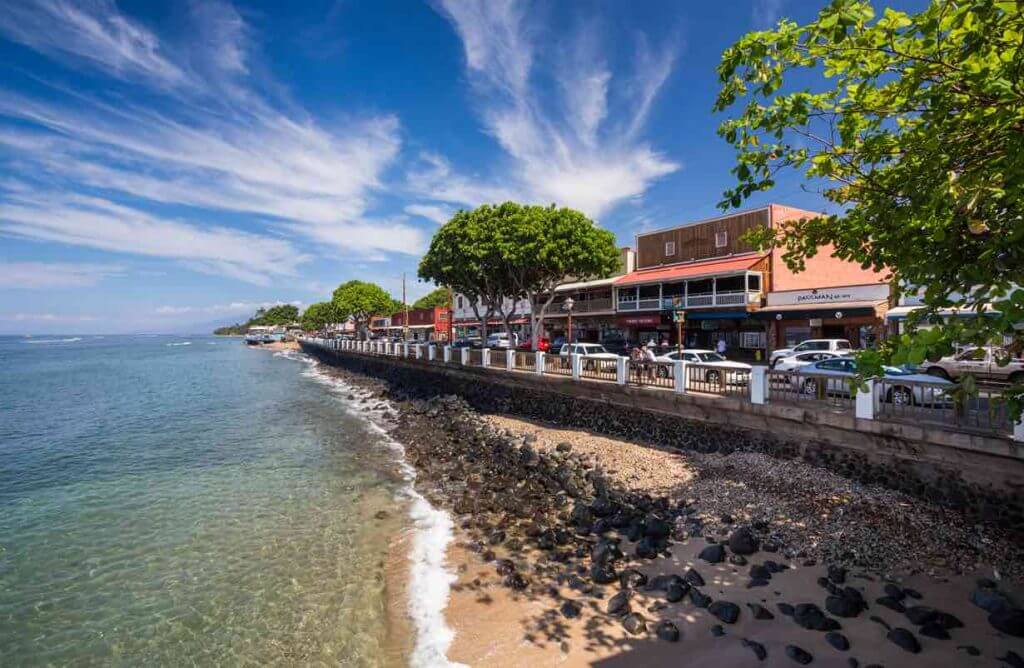 Consider staying in West Maui if you're interested in how to get around Maui without a car. It's the most walkable part of Maui and the best place to stay without a vehicle.
It's easy to walk from resort to resort and beach to beach. You could easily hail a taxi or ask your concierge to call a car service for you. And the shopping centers in Lahaina offer a few different public shuttles for a small fee!
You could spend your entire vacation on the West Shore and never feel like you're missing out by not having a car.
South Maui Without a Car
Kihei and Wailea are ideal if you want a classic tourist experience with beach days and luaus. Kihei has more touristy things to do and Wailea is more upscale, but both offer a variety of accommodations.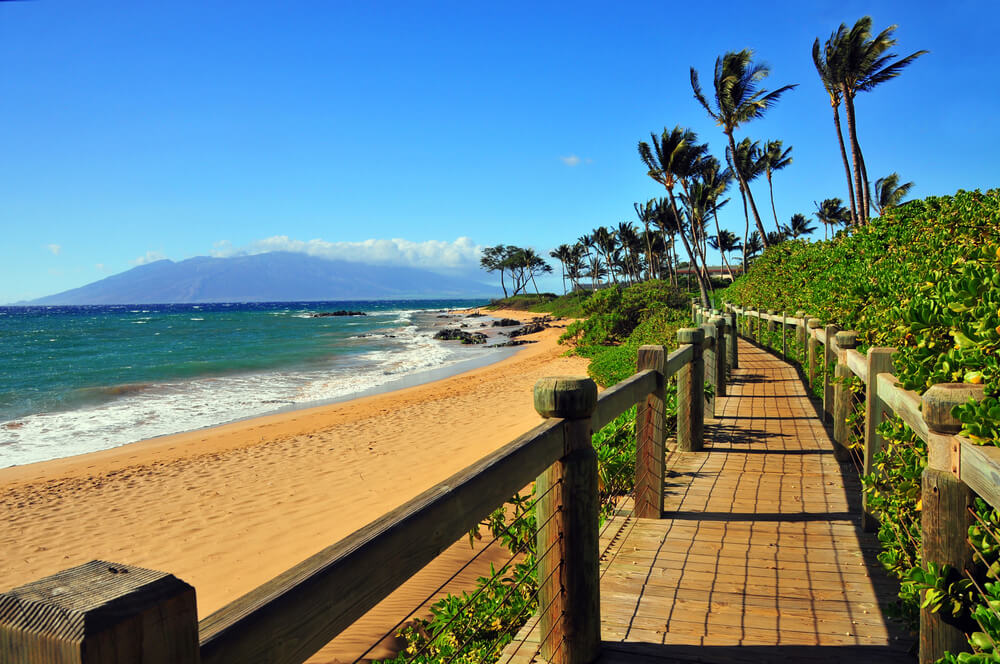 Kihei is more walkable than Wailea, but both are pretty easy if you plan on skipping a rental car.
Just keep in mind that there's a limit to what you can do in these areas. If you want more variety, you'll have to travel out more. One benefit is that South Maui is closer to Kahului Airport.
How to Get Around North Shore and Upcountry
If you are interested in the Road to Hana or exploring Upcountry, keep reading for a quick overview. The best way to get around Maui in these regions is to take tours and shuttles on day trips!
Road to Hana
I don't recommend staying on North Shore, anywhere from Paia to Hana, without a rental car. The Hana Highway is over 60 miles long and not great with other forms of transportation.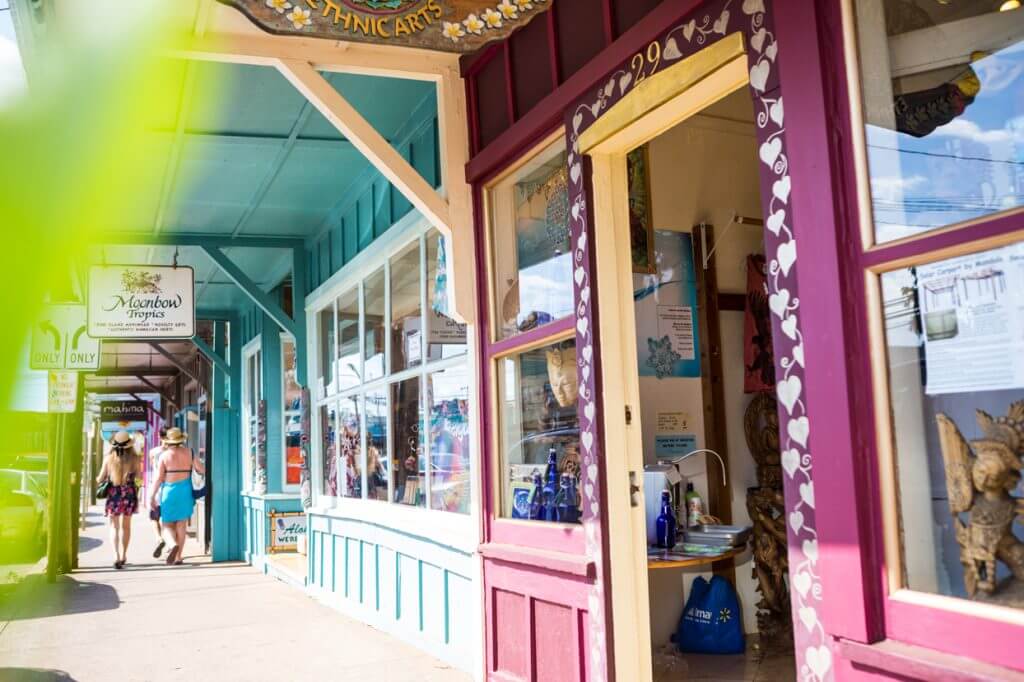 If you want to spend a day on the North Shore, consider taking a tour. You can find different fun tours that pick you up at your hotel and offer all kinds of cool experiences.
Upcountry
When you're thinking about how to get around Maui without a car, consider what kind of adventures your family likes to have.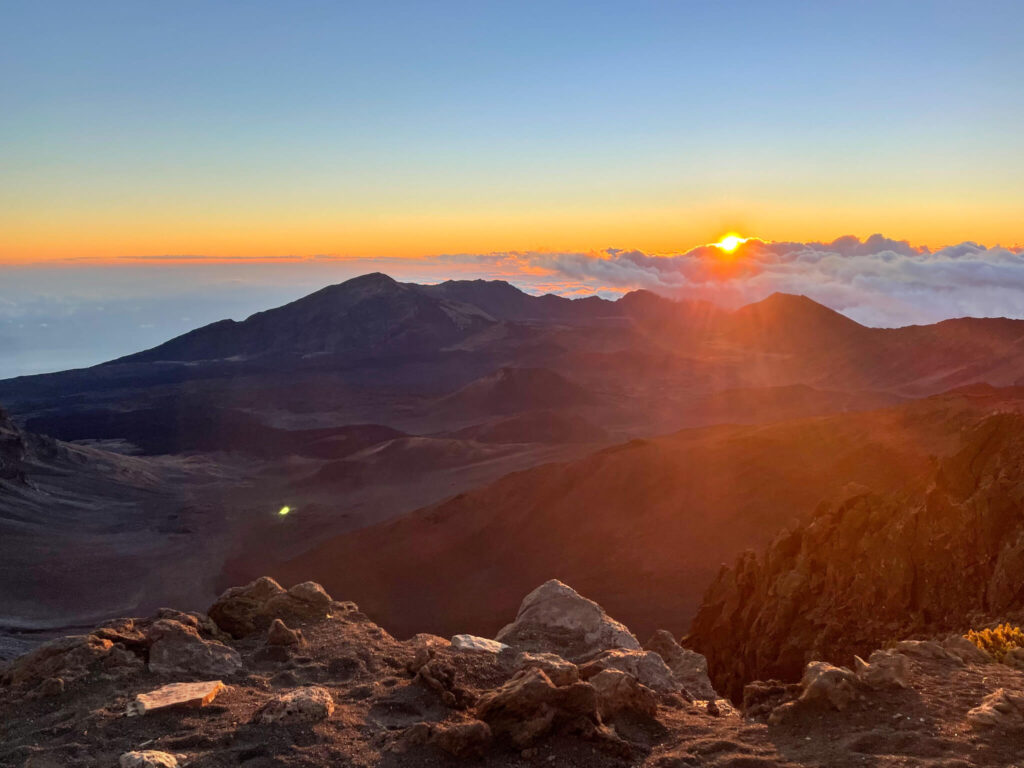 You won't stay in the Upcountry region, but you can come out here for the day. There are great tropical farms you can tour or you can take a tour to see Haleakala.
Things to do in Maui Without a Car
While you're planning how to get around Maui without a car, check out some of my best suggestions for things you don't need a car to do!
See the sunrise at Haleakala. There are great tours that pick you up early and give you interesting information along the way. Just bring layers, because it can get cold at the higher elevations!
Explore the Road to Hana in a 4×4 Jeep Tour. This is a great adventure for older kids. You'll have a private guide for the day that will take you places most cars won't go. Stop and hike to a waterfall or buy some banana bread at a food stand.
With all the money you're saving on a rental car, why not splurge and take the family on a helicopter tour of Hana and Haleakala?
Find all the amazing places to try shave ice in Maui!
Rent kayaks or paddle boards from Bring me a Kayak in Kihei.
If you've rented a villa or house, you could order groceries for delivery.
Enjoy a classic Hawaiian luau! Some of the best are Old Lahaina Luau and Myths of Maui Luau, both in Lahaina. And in Wailea, there's the Te Au Moana Luau or the Grand Wailea Luau.
Hang out on famous Kaanapali Beach. There's a scuba and surf school where you can take a lesson. Be on the lookout for sea turtles or enjoy the miles-long Kaanapali Beachwalk.
Take the Lahaina shuttle and go shopping! Just stroll over to Whaler's Village and then catch the shuttle to the Cannery Mall and a few other stops. There's a small fee one-way and it runs about every 20-minutes.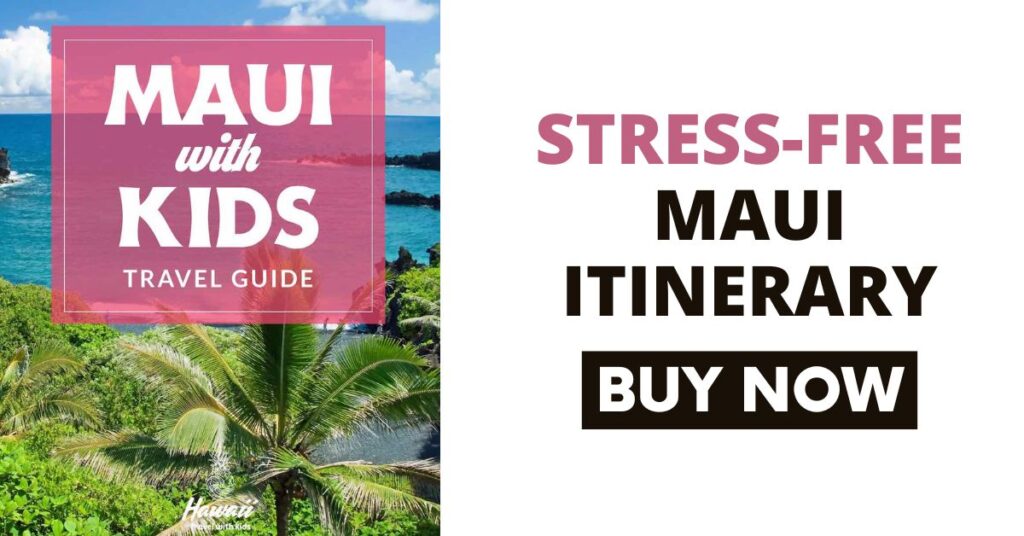 So, What's the Best Way to Get Around Maui without a Car?
Thinking about how to get around Maui without a car, the best way is to stay in a tourist-friendly area. From there, you have several options that are great for short distances.
You can always plan on spending a few days near your hotel or resort, and then a few more taking group shuttles or tours. Enjoy being a tourist in Maui!