Are you planning your first trip to Hawaii and want some helpful Hawaii travel tips? Find out things that no one tells you before planning a trip to Maui!
This post about planning a trip to Maui contains affiliate links which means if you purchase something from one of my affiliate links, I may earn a small commission that goes back into maintaining this blog.
Don't Want to Scroll? Here Are the Top Tips for Visiting Maui
hide
I get asked how to plan a trip to Hawaii just about every week. That's because I've flown there more than 35 times and know where to get the best Hawaii vacation deals.
If you want to plan a vacation to Hawaii, the hardest thing can be choosing which Hawaiian island is best for your family.
While each island is pretty spectacular, it's really hard to beat a Maui family vacation.
That's because there's so much to do on Maui with kids of all ages. I've got tons of Maui tips for families looking for easy Maui vacation ideas and logistics.
We've taken our kids to Maui several times since they were babies and we've figured out a lot of Maui tips and tricks that we wish we would have known before our trips.
Whether you are planning a Hawaiian vacation for the first time or it's just your first trip to Maui, you need to read this first!
And I highly recommend signing up for my FREE 7 day Maui trip planning email course. It's such an easy way to plan your trip to Maui like a pro!
Keep scrolling for my top travel tips for Maui!
Find out the best 101 Things to do in Maui with Kids!
Want to skip all the planning and just access my detailed Maui Itinerary complete with daily schedules, kid-friendly activities and travel hacks? Click the button below.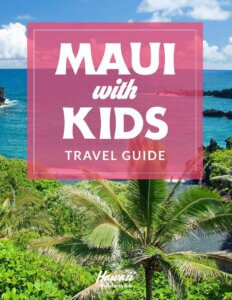 How to Plan a Trip to Maui FAQ
How much does a trip to Maui cost?
The price varies a lot depending on if you are planning your dream vacation or heading to Maui on a budget. And whether you are staying in a condo or hotel, how many activities you want to book, and if you are visiting during high season or low season. A conservative estimate for a family of 4 would be about $5,000 for one week.
What is the best month to go to Maui?
If you can swing it, aim for Hawaii's shoulder season, which runs mid-April to June in the Spring and September to mid-December in the Fall. However, if you want to see the whale migration, you'll want to visit during the winter.
What are the best Maui resorts for families?
There are many incredible kid-friendly Maui resorts in Ka'anapali, Lahaina, and Wailea that have amazing pools and kids activities. The Grand Wailea Resort is known for its water slides, lazy river, and giant kids club area (that has a movie theater!) The Hyatt Regency Maui is another great option, as it also has an amazing water park and tons of kids activities throughout the day.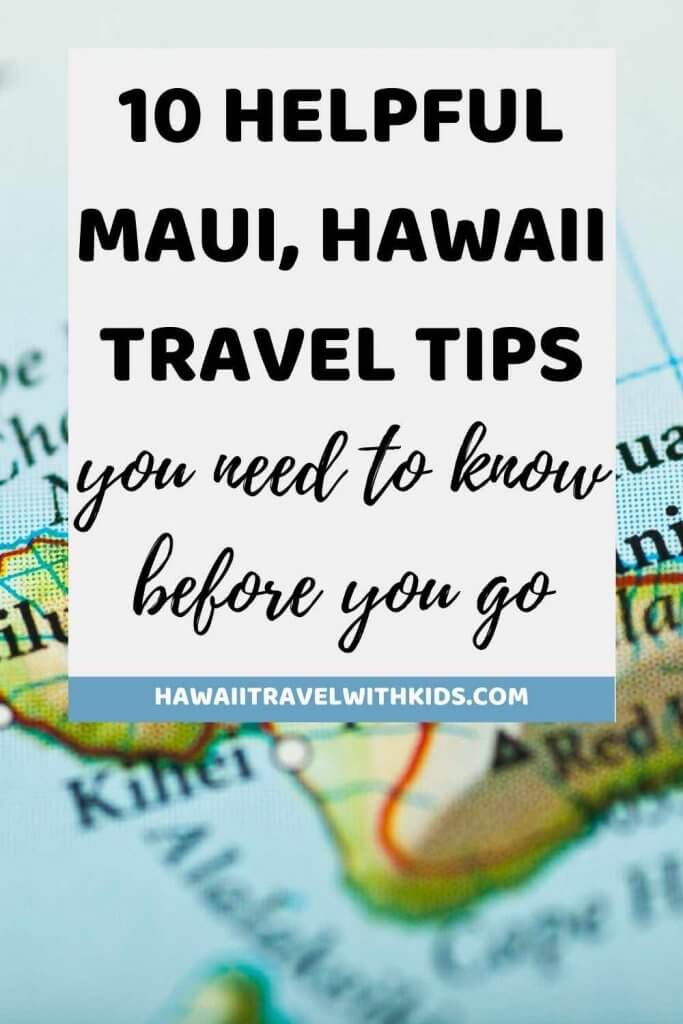 What to Know Before You Start Maui Vacation Planning
1. Best Maui Vacation Packages are at Costco
Before you book anything, make sure to shop around for the best Maui deals.
While the cheapest time to visit Hawaii is during shoulder season (mid-April to June in the Spring and September to mid-December in the Fall), that can be a tricky time for families who have school-age kids.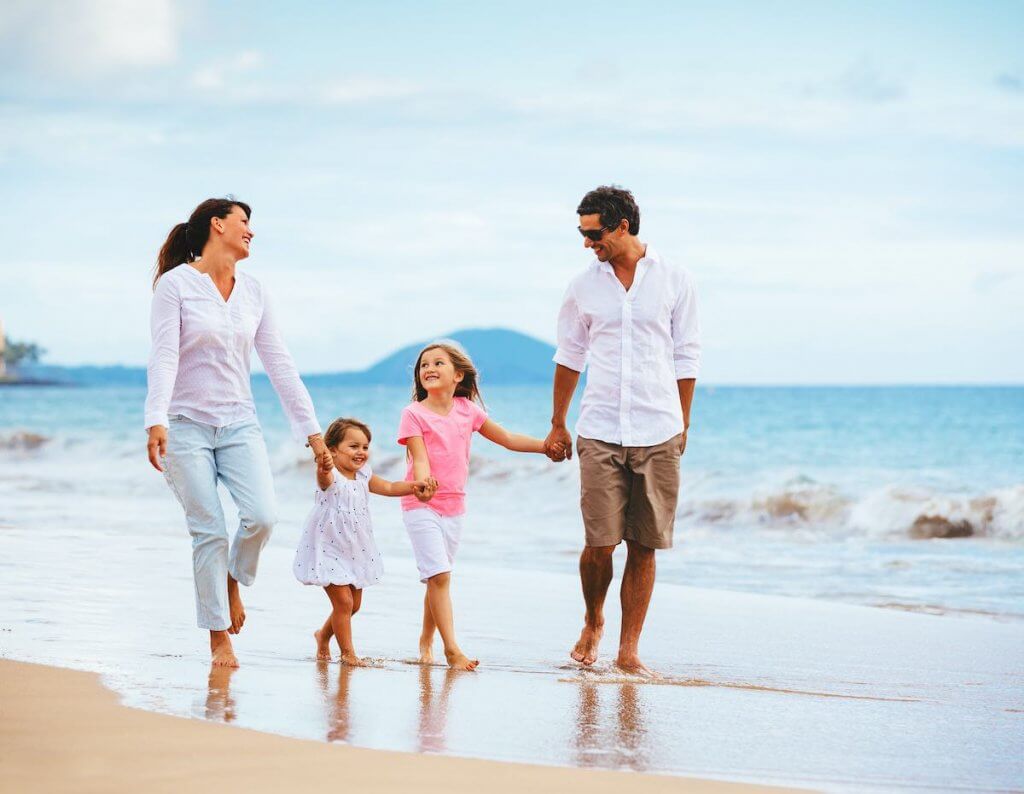 We've found some awesome Costco Maui vacation packages that included free car rentals and other perks.
We like to check Costco Travel first to see what hotels and condos that are partnered with and then we price check on our own to see which is cheaper.
There are affordable Maui honeymoon packages and great deals on Maui family resorts when you bundle with airfare.
2. You Can Day Trip to Maui
While it's really best to plan a trip to Maui that's at least 7 days, you can totally do a whirlwind tour by island hopping from another Hawaiian island.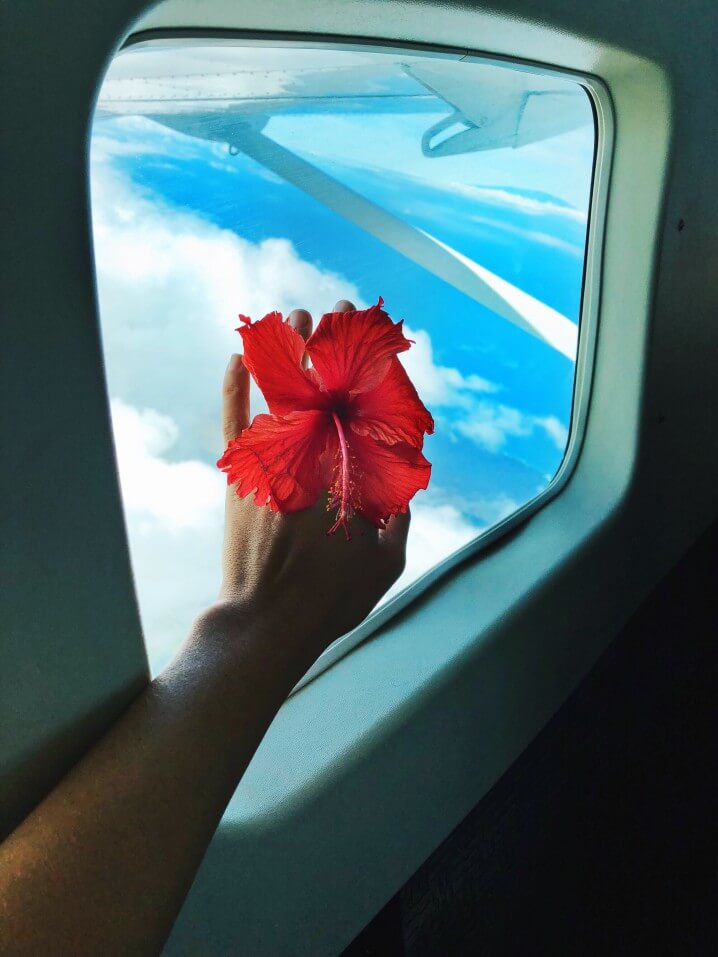 If you're going to do this, try to get one of the first flights in the morning and one of the last flights in the evening to maximize your time.
I suggest making your ultimate list of what to do in Maui and then narrow it down to just 1 or 2 items.
You won't be able to do all the Maui activities in just a day, especially if some are half-day or full-day adventures.
What I recommend is trying to find things you can only do in Maui (like exploring Haleakala, snorkeling at Molokini, or driving the Road to Hana.)
Another idea is just to enjoy visiting a different island, tasting Ululani's Shave Ice, doing an easy hike, and eating at the famous Mama's Fish House.
3. Road to Hana is a Full Day Trip
A lot of people underestimate just how long it takes to drive the Road to Hana. It's super windy, with one lane bridges, and tourists tend to drive really slowly.
But getting to Hana isn't really the point. While it's an adorable small town, you won't find a big payoff.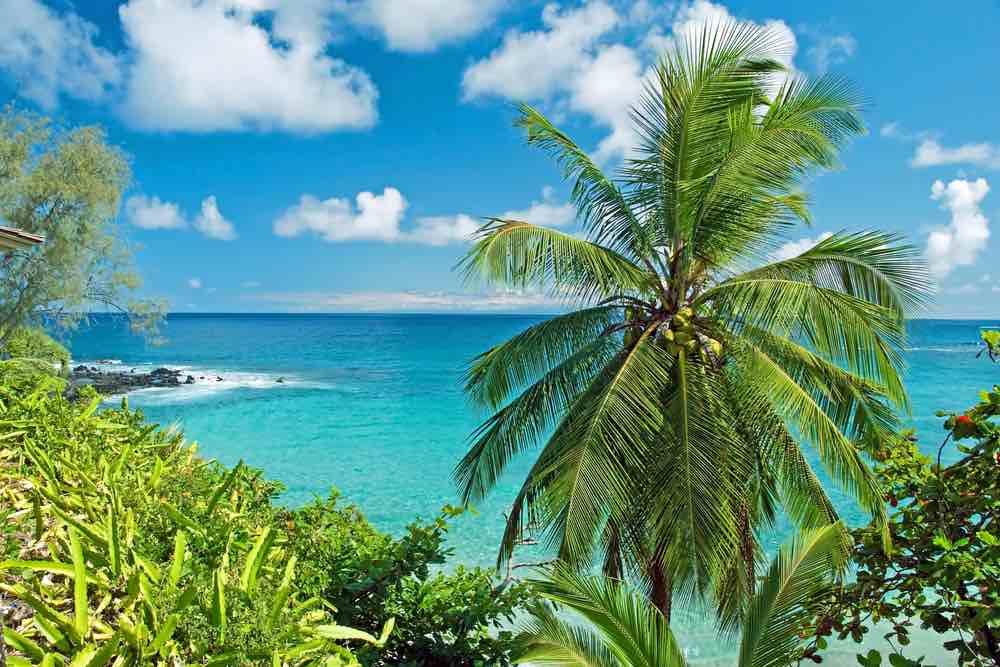 The reason people drive the Road to Hana year after year is that it's a beautiful drive with stunning stops the entire way.
It's one of the best places to see gorgeous Maui waterfalls, botanical gardens, scenic lookouts, hidden beaches, etc.
And don't get me started on the fruit stands! In fact, this is where you'll find the best Hawaiian banana bread ever!
There are so many things to do on the Road to Hana that some people choose to spend the night in Hana just so they can take their time.
If you don't want to drive the Road to Hana on your own, there are plenty of Road to Hana tours to choose from. Check out the latest prices and more details.
4. Reserve a Maui Rental Car
No matter where you stay in Maui (or any island), you're going to want to rent a car in Hawaii.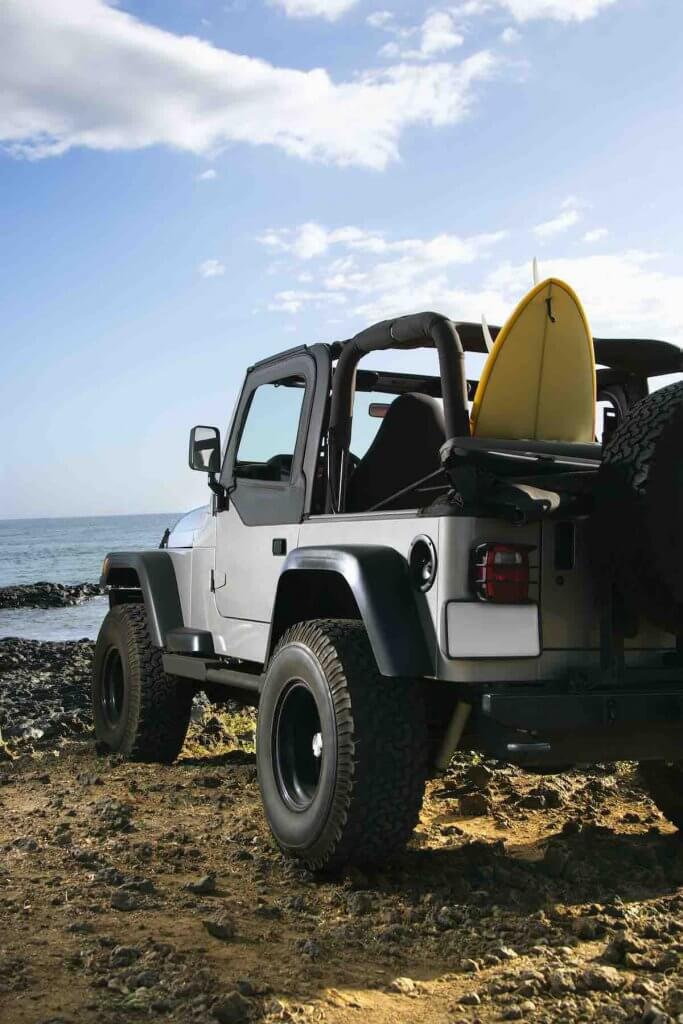 That's because some of the best things to do in Maui require driving and Maui doesn't have great public transportation.
And you won't find as many tour companies that will pick you up at your resort (unlike Waikiki.)
I recommend downloading the Maui Shaka App. It's a GPS-driven audio tour where you'll learn all about the places on Maui as you drive past them. It's affordable and you can go at your own pace. It's one of the best Hawaii travel apps.
One of my biggest Maui car rental tips for families is to bring your own car seat rather than renting one from the car rental company.
That way, you know it's the right fit for your child and your child is already comfortable in it.
Driving a Hawaii rental car will also save you a lot of time as you can choose how long you'd like to spend anywhere and you won't have to plan ahead so much.
The best place I've found to rent a car on Maui is through Hawaii Discount Car Rental. They get awesome deals from top national brands like Avis, Alamo, Budget, Thrifty, Dollar, Enterprise, and Payless. Check out the latest prices and more details.
If you don't have a driver's license, your best bet is to stay at a resort where you can walk to restaurants and attractions or one that has a shuttle. And book tours that pick you up.
5. Sunrise at Haleakala is Super Early (and COLD)
One of the top things to do in Maui is to see sunrise from the top of Haleakala. People equate it to a religious experience because it's jaw-dropping.
I always recommend visitors experience sunrise at Haleakala on their first morning in Hawaii.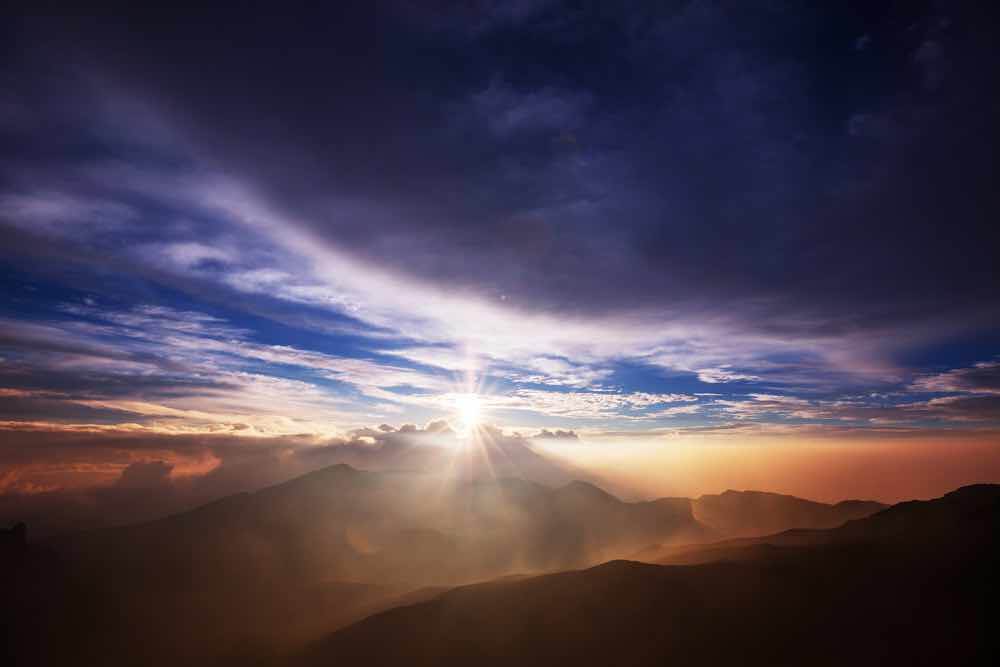 That's because of the time difference from the Mainland. Hawaii is 2-3 hours earlier than the West Coast and you'll probably be waking up much earlier than you expect for your first few days.
That helps because if you are staying in Ka'anapali, you'll need to leave your hotel by 3:30 a.m. to get to Haleakala summit before sunrise.
So, when you are planning a Maui vacation, make sure to put the Haleakala sunrise on your first or second full day.
And, a lot of people don't realize that Haleakala is FREEZING cold, especially in the morning.
You'll want to wear really warm clothes (like coats and long pants) and you might even bring some blankets from your hotel so you can bundle up.
You can drive up Haleakala on your own (but you'll need a reservation) or book a Sunrise at Haleakala tour. Check out the latest prices and more details.
6. Ka'anapali is Really Far from the Airport
Some of the best places to stay in Maui are in Ka'anapali, on the West Shore.
While it's only 16 miles from Kahului Airport, it will take you at least 40 minutes to get there. And if there's traffic, it can take up to 2 hours.
Not to scare you, but it once took up 12 hours to get to our hotel in Ka'anapali because a fire shut down the only road to Ka'anapali from the airport.
The West Shore is pretty removed from the rest of Maui. That's totally fine if you are planning a Hawaiian vacation that's just about relaxing at the resort.
But, if you want to really explore the island, some of the best condos in Maui are actually in Kihei, which is pretty centrally located.
It's also where you want to stay in Maui on a budget as there are tons of Maui vacation properties.
7. Can Only See Whales in the Winter
If you look at any Maui tourism brochure, you'll probably see photos of whales. That's because the whale migration path goes right past Maui and it's pretty incredible.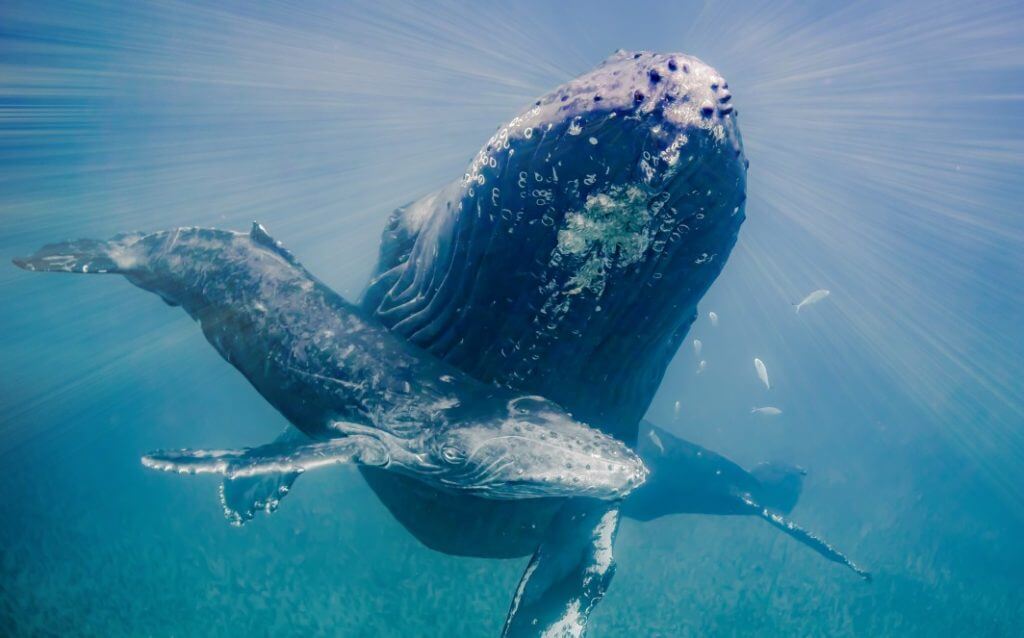 However, this only happens in the winter (December to May.)
If you want to pretty much guarantee to see whales in Maui, plan your trip for February. That's one of the best times for Maui whale watching.
There are a few spots where you can spot them from land, however, your best bet is to book a Maui whale watching boat tour. There's even one where you can see whales from a kayak!
And be sure to book your Maui whale watching tour early in your trip in case you need to reschedule due to weather. Check out the latest prices and more details.
8. Wailea is Swanky
If you're looking for a luxury resort in Maui, Wailea is the place to be. There's a bunch of them that offer 5-star dining and incredible luau shows.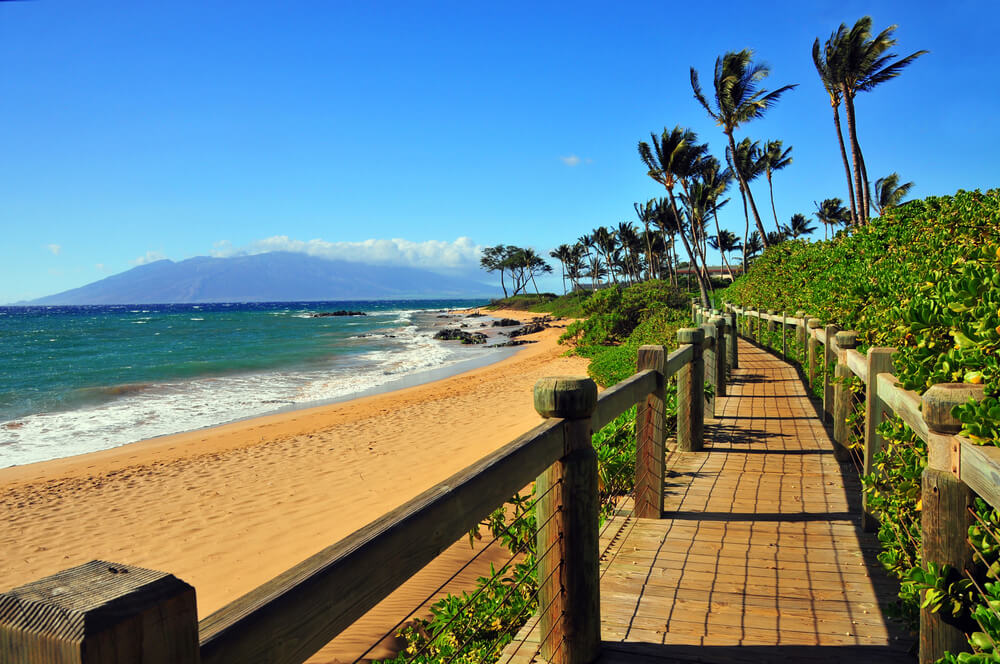 This Maui resort town is about 25 minutes from the Airport and it's one of the most desirable places to stay in Hawaii. In fact, this is where the celebs go!
Plus, there are tons of things to do in Wailea that will make your Maui vacation planning a breeze! I'm talking about snorkeling tours, surfing lessons, golfing, kayaking, and watching an incredible Maui sunset.
But, you don't need to stay there to explore Wailea. You can head down for a fancy lunch or drinks and to browse the high-end Shops at Wailea.
Or you can experience on their popular luaus, like the Grand Wailea Luau or Feast at Mokapu.
And there's a pretty amazing walking path with some of the prettiest views in Maui.
9. Maui Gold Pineapples are the Best
It's no secret that Hawaii is known for having super sweet pineapple.
While there used to be pineapple plantations all across Hawaii, now it's down to Dole Plantation on Oahu and Maui Gold Plantation.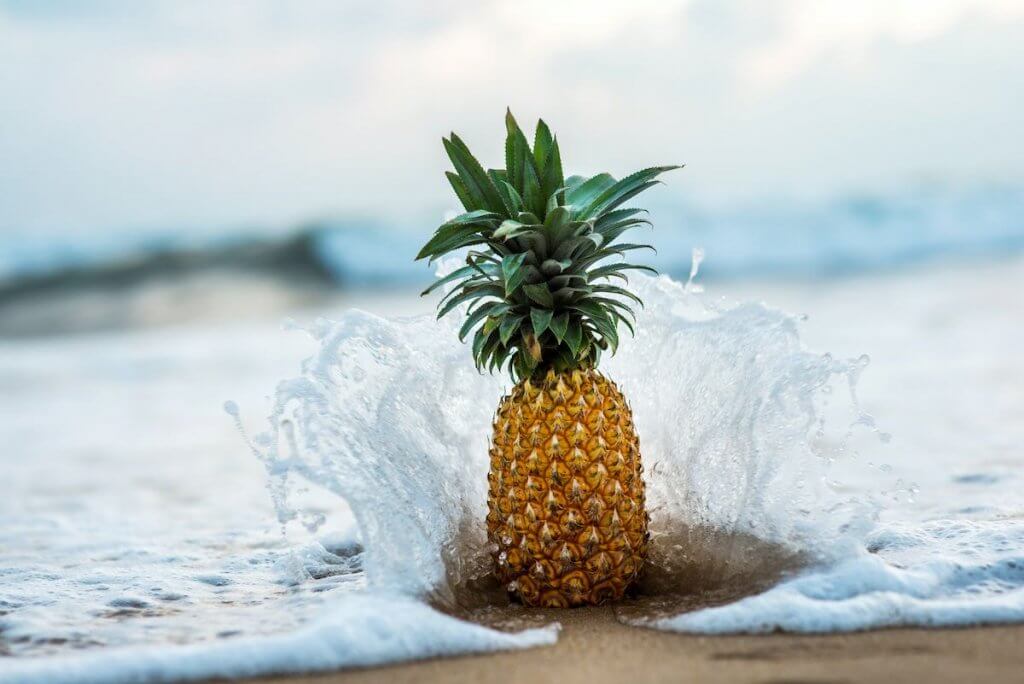 You can find them at any Maui grocery store and you'll probably want to buy them 2 at a time because they are so tasty.
We usually chop them up and sprinkle some li hing mui powder on them for a snack.
But, you can also add them to tropical smoothies, garnish your Hawaiian cocktails, or add to yogurt for a healthy breakfast.
The tricky thing about Hawaiian fruit is that you can only take it home if it's gone through an agricultural inspection and has a sticker on it.
In fact, one of my best Maui insider tips is to pick up a case of Maui Gold pineapples at the airport. They are cleared with agriculture and they usually won't count as a carry on item.
10. Not All Maui Luaus are the Same
A lot of times, I hear people say that you only need to do a luau once because it's all the same.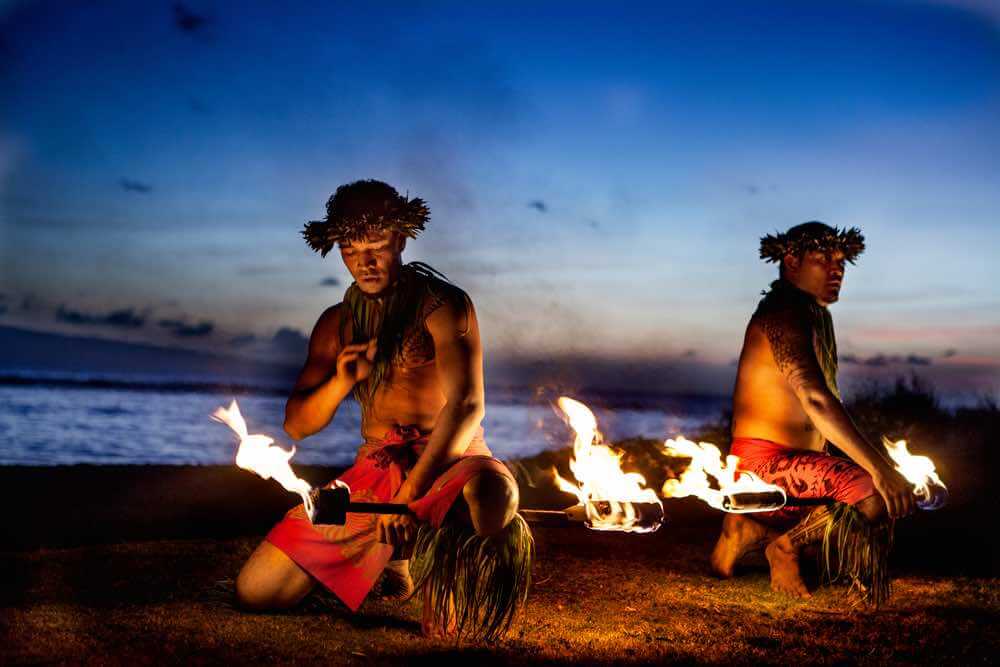 As a professional hula dancer, I can emphatically say that most Maui luaus are special in their own way.
Most people love the Old Lahaina Luau for their first time to Maui because it gives a great cultural experience.
But, if you've already been to a traditional Hawaiian luau, you might try the Feast at Lele. It's a really unique 5-course plated dinner with food and entertainment highlighting several Polynesian cultures.
Or try the Feast at Mokapu, which is in Wailea. It's a much more intimate luau experience (with smaller tables and hands on crafts) plus it's a 3-course farm-to-table meal. Find the best prices here.
There are also Hawaii luaus that incorporate storytelling, theatrics, and lots of fire.
And there you have it! My top Maui tips for newcomers who want to plan a trip to Maui like a pro!