Are you planning a Maui vacation and starting to think about cool Maui activities to do on your trip? Scroll to find out the best Maui boat tours worth adding to your itinerary.
This list of best Maui boat tours was written by Hawaii travel expert Marcie Cheung and contains affiliate links which means if you purchase something from one of my affiliate links, I may earn a small commission that goes back into maintaining this blog.
Maui, a beautiful island in Hawaii, is a breathtakingly beautiful spot to visit, whether you're traveling alone, with family, or even with a group of friends. You can experience one of many beautiful areas in Hawaii by booking a trip to Maui.
While you're there, you'll likely want to try out different things and take tours to visit places that you've never been to before. If this sounds like something you'd like to do, consider booking one or more Maui boat tours available to guests.
Several companies take guests out on the water to enjoy the natural scenery while looking out for marine life, such as dolphins and massive sea turtles. Plus, some offer diving or snorkeling trips.
Those traveling during the winter months (Nov-May) might also look into Maui whale-watching tours.
If you'd like to spend time on the water, learn new things about Maui, and make incredible memories with loved ones, check out this list of different tours worth taking. The experience is different with each tour and Maui boat cruise you choose to take.
See the top-rated Maui boat tour HERE!
Don't have time to read a bunch of Hawaii blog posts and reviews? Here are some of our top picks for visiting Maui.
Popular Maui Tours/Activities
Favorite Maui Resorts/Hotels
Andaz Maui (this is a luxury resort with the best luau on Maui)
Honua Kai Resort & Spa (this is one of our personal favorites because there are tons of pools and there are condo options)
Want to Rent a Car in Hawaii?
One of the best places to rent a car in Hawaii is Discount Hawaii Car Rental because they get the best rates from top national companies like Alamo, Dollar, Thrifty, Avis, Enterprise, Budget, and Payless.
Want to skip all the planning and just access my detailed Maui Itinerary complete with daily schedules, kid-friendly activities, and travel hacks? Click the button below.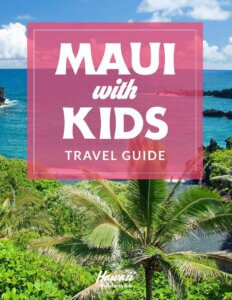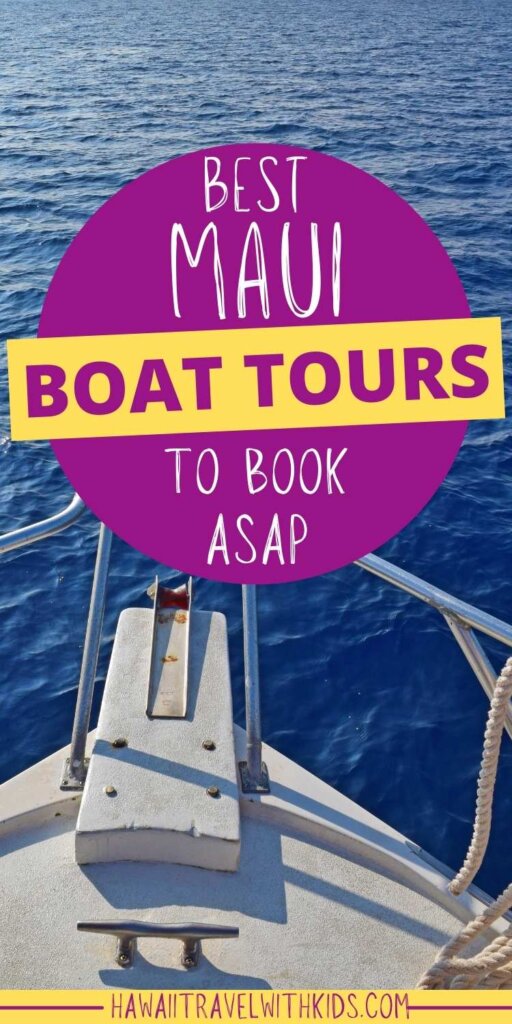 The Best Maui Boat Tours to Book Before Your Trip
There are so many boat tours in Maui; here are some of the best Maui boat charters to have a unique experience when visiting Maui.
One of several top-selling boat tours in Maui, the Sea Maui Kaanapali Sunset Cocktail Sail is an intimate and enjoyable tour. If you'd like to watch the sun as it sets over the sea while checking out stunning spots along the way, this booze cruise Maui tour is worth considering.
An open bar is available for guests on the cruise, along with flavorful homemade appetizers prepared by a skilled chef onboard the catamaran. Sailing in Maui doesn't get much better than this. Check latest rates and more information.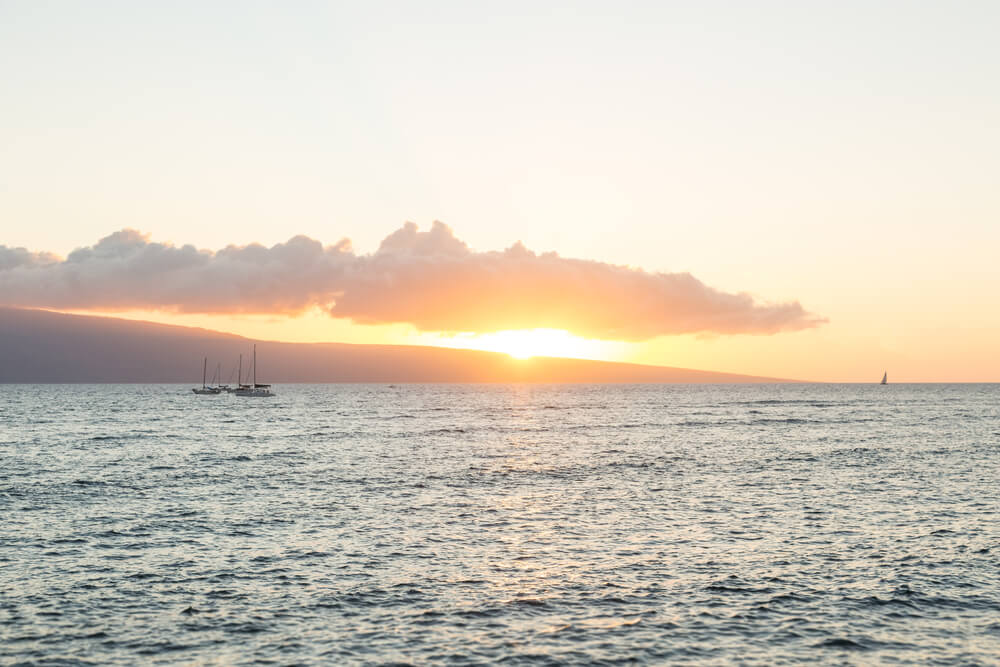 Relaxing and Entertaining
You can spend roughly two and a half hours at sea while watching the sunset, enjoying good food, and drinking as much as you'd like. It's a calming and relaxing way to spend the day. It's even better when you're traveling with your significant other and want to do something fun and romantic together.
This is one of the top Maui catamaran sunset cruises, and it's perfect for a honeymoon or anniversary trip.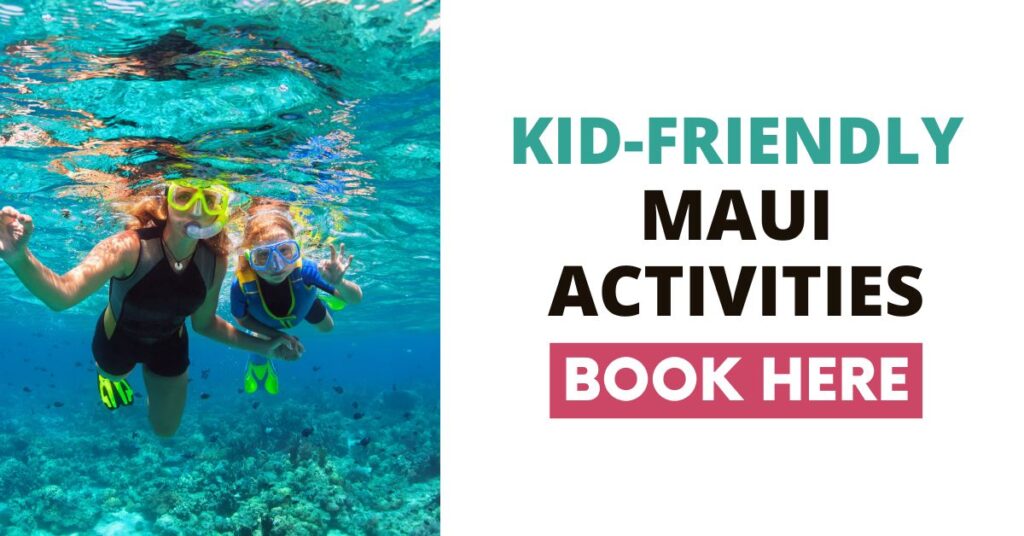 Have a delicious dinner while out on the water with the Quicksilver Lahaina Sunset Dinner Cruise. The excursion lasts for a little over two hours, which gives you plenty of time to enjoy a delicious meal with loved ones.
All guests have access to a three-course meal consisting of appetizers, entrees, and a delicious dessert at the end. Check latest rates and more information.
Expect to have a Fantastic Time
You can expect to have a smooth and enjoyable ride while out on the water with this Maui dinner cruise Lahaina offers. Listen to island music while enjoying the fresh breeze as you ride around.
While you're out on the water, you may end up seeing dolphins and humpback whales as they appear and jump around in the water.
Whether you're heading out on the cruise with your partner or the entire family, you can have a fantastic time on this Maui boat tour.
Do you want to take a ride out on the water and then do some snorkeling? If so, the Trilogy Sunset Cruise Maui offers an excellent choice.
The lengthy tour sells out fast, so it's a good idea to book your reservations as soon as possible. The cruise lasts for about five and a half hours.
During that time, you'll depart from Kaanapali Beach and explore the water with possible encounters with friendly dolphins and gorgeous sea turtles.
Then, after spending time riding around and taking in all the views around you, it's time to get right in the water for an unforgettable snorkeling experience. Check latest rates and more information.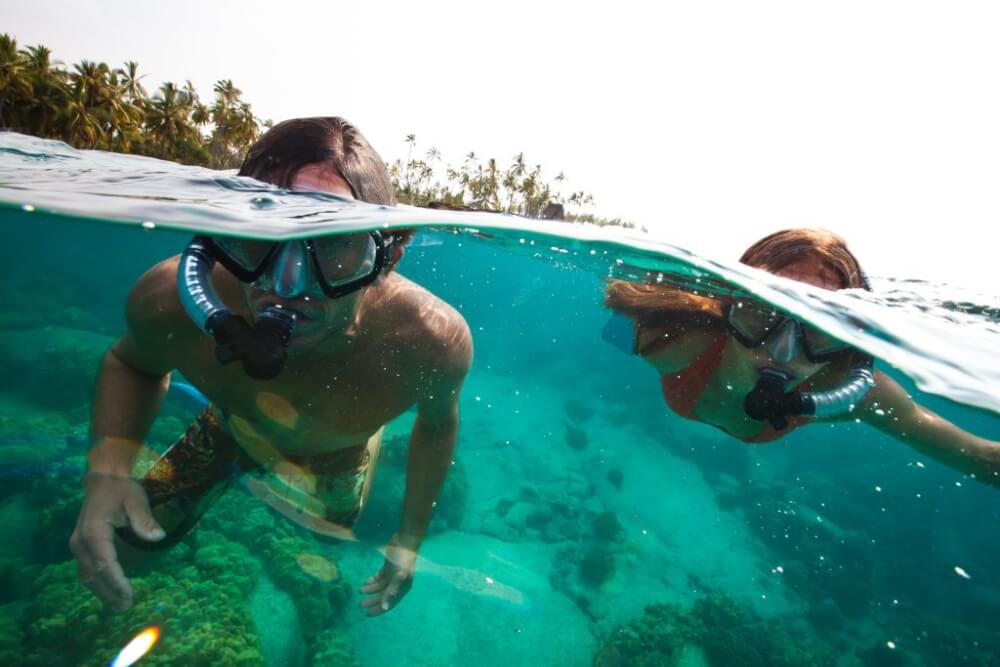 You'll Have a Blast No Matter Your Snorkeling Experience
While snorkeling in the water, you'll feel safe and comfortable in the protected West Maui bays. Even if you have little to no snorkeling experience, helpful guides are there to help you enjoy the experience.
You don't need to bring your snorkeling gear because it's provided to all guests who book with the company for the snorkeling cruise.
Spend time in the water feeling safe and comfortable as you attempt to see all kinds of marine animals, including bright, colorful fish, dolphins, and more. Guests get to enjoy a continental breakfast and lunch while on this catamaran in Maui.
If you'd like to spend a day of fun in and on the water, book this excursion! It's one of the most popular Maui snorkeling tours.
If you're on the hunt for a kid-friendly boat tour, the PacWhale Eco Lanai Snorkeling Cruise is perfect. You can depart on a boat from Lahaina Harbor and head out to Lanai for a full day of fun snorkeling. While you head out, enjoy some whale watching during the winter months and look for dolphins too!
Spend time exploring the water with possible views of the coral reef, tropical fish, sea turtles, and more. It's common for guests to swim with the sea turtles as they see them. Check latest rates and more information.
Enjoy Delicious Meals
Along with the fun snorkel adventure you will have, the breakfast, lunch, and refreshments are top-notch. You will love all the food and great service you receive along these boat rides Maui Pacific Whale Foundation offers.
This is definitely one of the best Maui sailing tours, especially if you want to take some day trips to the other Hawaiian islands.
Take a smaller, more intimate tour with the Redline Rafting Molokini Snorkel Tour. Spend as long as five hours on the water in the bright red raft known for hosting a handful of people at a time.
While riding on the raft, enjoy the views and see as many marine animals as possible, including large whales and playful dolphins. You can head out on a snorkeling adventure while stopping at some of the best places in the area, including La Perouse Bay. Check latest rates and more information.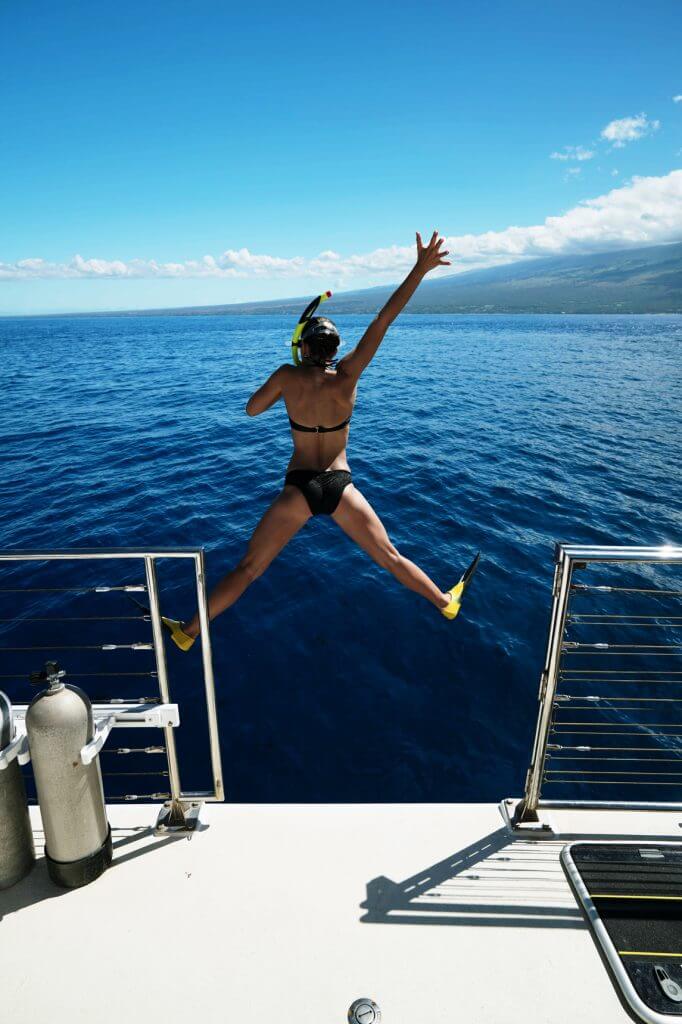 Check Out Two Amazing Snorkeling Locations
If you choose this Molokini boat tour, you'll get to stop at two different snorkeling spots for more opportunities to see colorful and unique marine animals. The high-powered raft gets you to and from these other places with ease and in no time.
You can get ahead of the crowds by choosing to go on this tour first thing in the morning. It's great if you're a morning person looking to explore the water while doing something as adventurous as snorkeling with the fish in the sea.
Spend five hours on and in the water with the Four Winds II Molokini Snorkeling Tour. Hop on the spacious catamaran with its two bathrooms, glass-bottom viewing room, and large decks for hanging out while enjoying the fresh air.
There's even a waterslide on the catamaran! You can expect to feel comfortable while spending time on the catamaran, even if other travelers ride along with you and your loved ones. Check latest rates and more information.
Lunch and Beverages Included
Along with spending time on the catamaran, where you'll get to have lunch and beverages provided to you, all guests have the option of getting in the water for an incredible snorkeling experience. If you look forward to exploring the water to see some fantastic creatures living in the ocean, this tour is a must!
Witnessing Sea Creatures is a Huge Possibility
While snorkeling along the coastline, you never know what you might see. While it depends on when you're in the area, it's possible to capture whales in their natural habitat as they migrate from one spot to another.
Along with humpback whales, you may see other incredible marine animals during this exploration, including those large and beautiful sea turtles that everyone seems to love. This Maui catamaran snorkel tour is a good one for both adults and children who want to explore Maui even further.
This was affected by the Maui fires in August 2023. Currently, they are scheduled to open for tours again in September 2024.
This is one of the awesome Lahaina boat tours to do with kids! With this Lahaina Glass Bottom Boat Adventure, your kids can explore the underwater sea creatures without even getting wet!
You might see an octopus, turtles, tropical fish, and so much more. There are even scuba divers that will point out creatures you might be missing so you can get an up-close view of everything. Check out the latest prices and more details.
Perfect for All Ages
This tour departs from Lahaina Harbor and lasts for about two hours. It is perfect for families of all ages, as even babies can go on this boat tour with you.
It is the best glass bottom boat Maui offers, so be sure to try it out!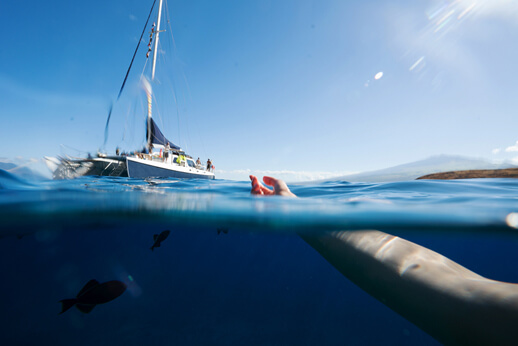 For a glass bottom kayak Maui experience, try this snorkel tour from Makena Landing Park. You will get to head out on the ocean in a clear kayak and observe the sea animals as you head out. It is really quite beautiful!
During the winter months, you will also be able to go whale watching too! Check out the latest prices and more details.
See Marine Life in Awesome Way
After you enjoy kayaking around the ocean, you will also have a fun snorkeling experience too. All snorkel gear is provided and you will even get snacks too!
These tours run daily and begin at 7 AM and last for 3 hours. It's a great idea for a honeymoon adventure or for families looking for a fun thing to do on their trip.
This is the best sunset cruise Maui offers with a luau! With this Maui Sunset Luau Dinner Cruise, you can enjoy a wonderful dinner, the stunning Hawaii sunset, and an awesome show.
The Pride of Maui puts on this Maalea sunset cruise that lasts for a few hours. Check out the latest prices and more details.
Open Bar and Buffet
It is one of the best catamaran cruises, with an open bar, a buffet dinner, whale watching during winter, and so much more. Dinner includes honey-glazed chicken, stir fried vegetables, barbequed ribs, coconut potatoes, shoyu chicken, and more.
It is the best dinner cruise Maui has to offer!
For the Trilogy Dinner Cruise, Maui has two options: one from Ma'alaea Harbor and Lahaina Harbor.
With this Lahaina sunset cruise, you can enjoy a romantic ride out on the Pacific Ocean to watch a gorgeous sunset and eat dinner with your significant other. Check out the latest prices and more details.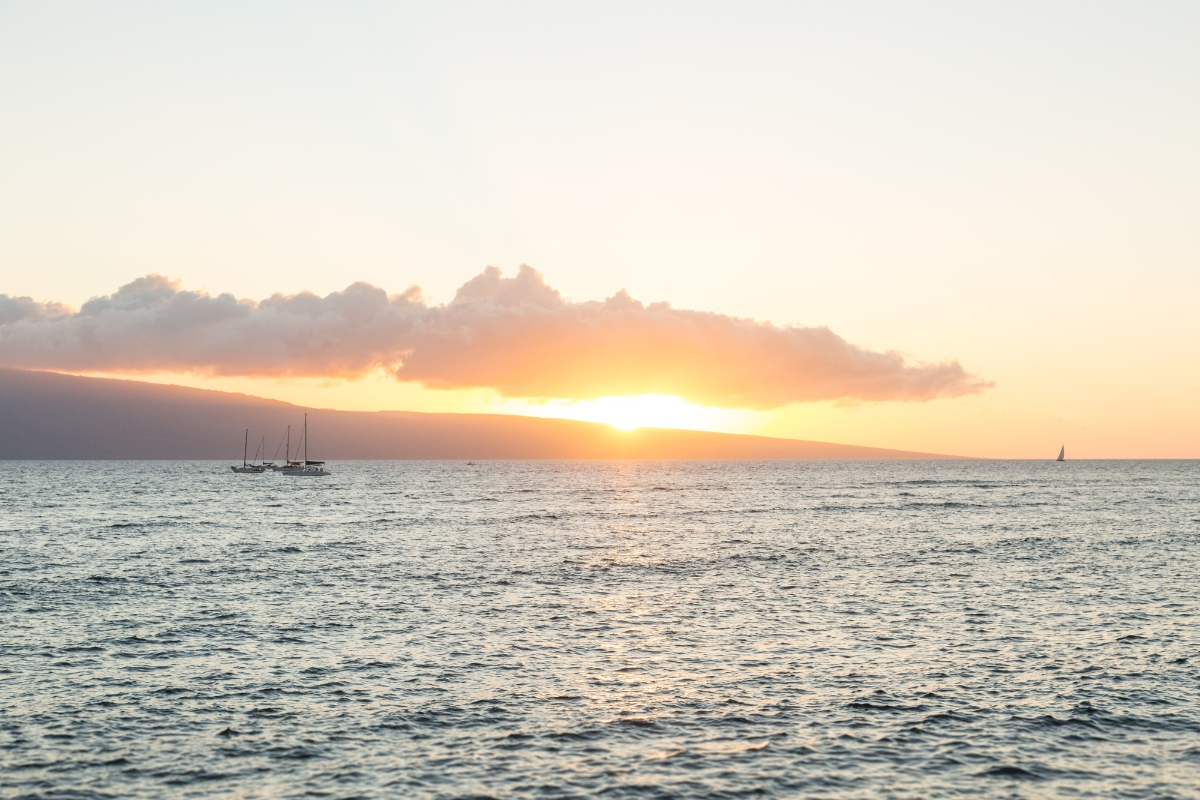 Delicious Dinner Options
Enjoy a four-course meal with an open bar. Food options include sea salt and rosemary breadsticks, smoked salmon, citrus chicken, rosemary steak, panko-crusted fish, vegetarian pasta, dark chocolate truffles, and many more amazing options.
This boat tour is only for adults, so take a date night and enjoy one day during your trip to Maui!
For the best sunset dinner cruise Maui offers, try the Trilogy Dinner and Sunset Cruise.
This was affected by the Maui fires in August 2023. Currently, they are scheduled to open for tours again in August 2024.
This Maui Submarine Tour is one of the best boat tours in Maui for families to enjoy. See all the marine life without getting wet at all!
Family Friendly Activity
Children must be at least 36 inches to ride the submarine. If you are traveling with older toddlers, this is a great family-friendly activity. Check out the latest prices and more details.
With this submarine tour, you'll dive 100 feet under the water in an air-conditioned boat and enjoy the incredible sea life. You can spot turtles, octopus, and fish galore. Your entire family will love it!
For another fun adventure, try this Molokini Crater and Turtle Arches Snorkeling Tour and Snuba Dive.
This tour is five hours long and allows you to spend hours in the ocean looking at all the beautiful marine animals. Check out the latest prices and more details.
Try Out Snuba Diving
If you have never snuba-dived before, it is really fun, especially in the beautiful waters of Maui. You don't even need experience, so first-time snuba divers can enjoy this activity!
You will enjoy both Molokini Crater and Turtle Town for snorkeling trips. Breakfast and lunch are also included!
Maui Sailing Charters FAQs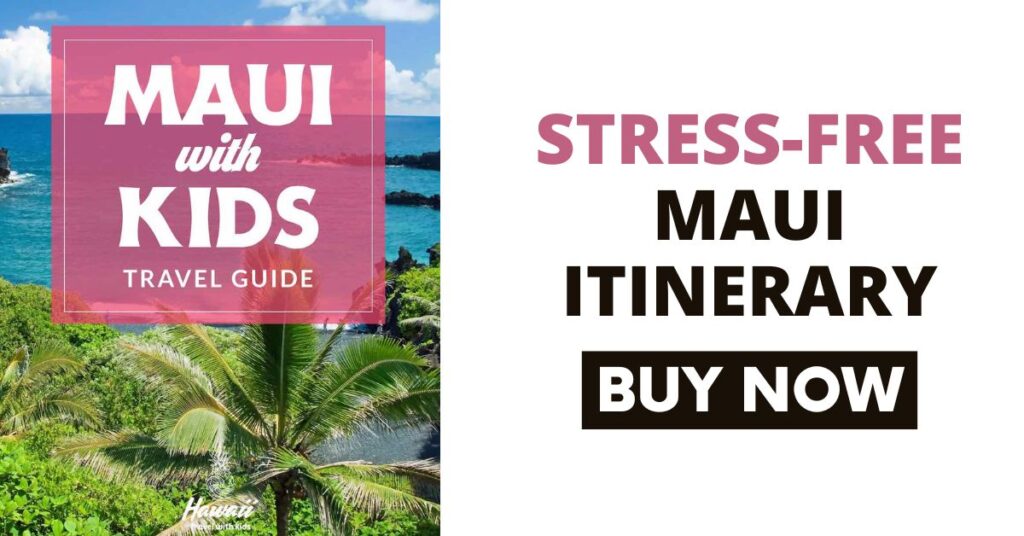 Explore the Water on One of Many Boat Tours in Maui
When you arrive in Maui, you'll quickly notice that there are plenty of boat tours available. These tours take place at different times and locations throughout the day. You can book a tour early in the morning, in the afternoon, or even in the evening so that you can watch the sunset above the ocean.
Choose the most suitable tour for you based on specific things that stand out to you, such as the length of the tour, the spots that you'll get to visit, the activities you'll get to participate in, and anything else of importance to you.
Some of these boat tours provide appetizers and alcohol, while others offer three-course meals and more. Think about what you'd like to do and have access to while on a boat tour and then make your reservations with the right company.
You can't go wrong when you choose at least one of the many wonderful companies listed above for your sailing on one of the many Maui adventure tours.