Are you starting to plan your Maui vacation and want some ideas of Maui tours and activities worth adding to your itinerary? Keep scrolling to find out the top Maui adventures worth booking before your trip.
This list of Maui adventures contains affiliate links which means if you purchase something from one of my affiliate links, I may earn a small commission that goes back into maintaining this blog.
Planning your first trip to Maui?
We know you're excited about visiting the beautiful island of Maui, but we also know that it can be a little daunting. It's home to dormant volcanoes, massive waterfalls, and beautiful beaches where visitors like to spend a lot of their time out in the water.
Plus there are tons of incredible Maui adventures and activities that can take your trip to the next level.
That's why we created this list of top things to do on Maui before you go! You won't regret booking these activities before your trip because they are super popular and might sell out for the dates you'd like.
You might have already purchased your Maui airfare, hotel, and car rental, but before you pack up and head over there, be sure to take a look at these seven Maui adventures that will make your trip truly unforgettable!
Booking in advance is a good idea because many of these adventures get booked quickly. People look forward to coming to the island and participating in the many Maui activities available.
It's never too early to start planning for your next trip and there are some amazing opportunities waiting for you on Maui!
Check out the following best Maui adventures to book before your trip! You won't be disappointed with the fantastic options offered to you.
Don't have time to read a bunch of Hawaii blog posts and reviews? Here are some of our top picks for visiting Maui.
Popular Maui Tours/Activities
Favorite Maui Resorts/Hotels
Andaz Maui (this is a luxury resort with the best luau on Maui)
Honua Kai Resort & Spa (this is one of our personal favorites because there are tons of pools and there are condo options)
Want to Rent a Car in Hawaii?
One of the best places to rent a car in Hawaii is Discount Hawaii Car Rental because they get the best rates from top national companies like Alamo, Dollar, Thrifty, Avis, Enterprise, Budget, and Payless.
Maui Adventures FAQs
What are the best Maui excursions if I only have a few days in Maui?
If you're heading to Maui for less than a week, just pick a few Maui activities. I'd suggest driving the Road to Hana, doing a Maui snorkeling tour (either to Molokini Crater or Turtle Town), and visiting Haleakala National Park.
What's the best Maui waterfall tour worth booking?
If you're looking for a heart-pounding Maui waterfall tour, try this waterfall rapelling tour in Hana. It's one of the most exciting ways to get up close to one of the best waterfalls on Maui.
What's the coolest Maui volcano hike?
There are a lot of cool Haleakala Crater hikes. Sliding Sands is a great 11-mile hike that showcases the crater floor, colorful cinder, and a volcano pit.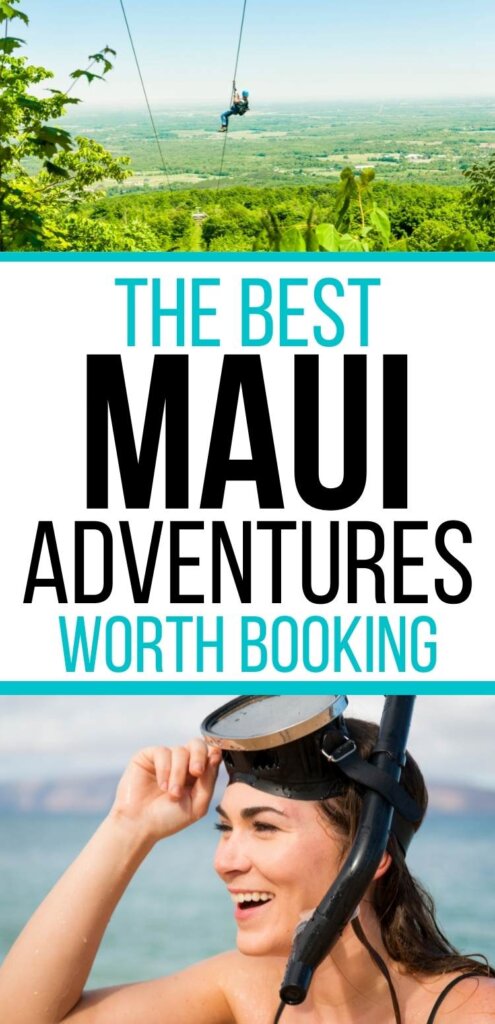 What are the Top Maui Adventures to Book?
I'm kicking off the list with a family friendly Maui tour. I want to emphasize that this particular Maui adventure really is geared for families with elementary aged kids who are too young for some of the other Maui activities listed below.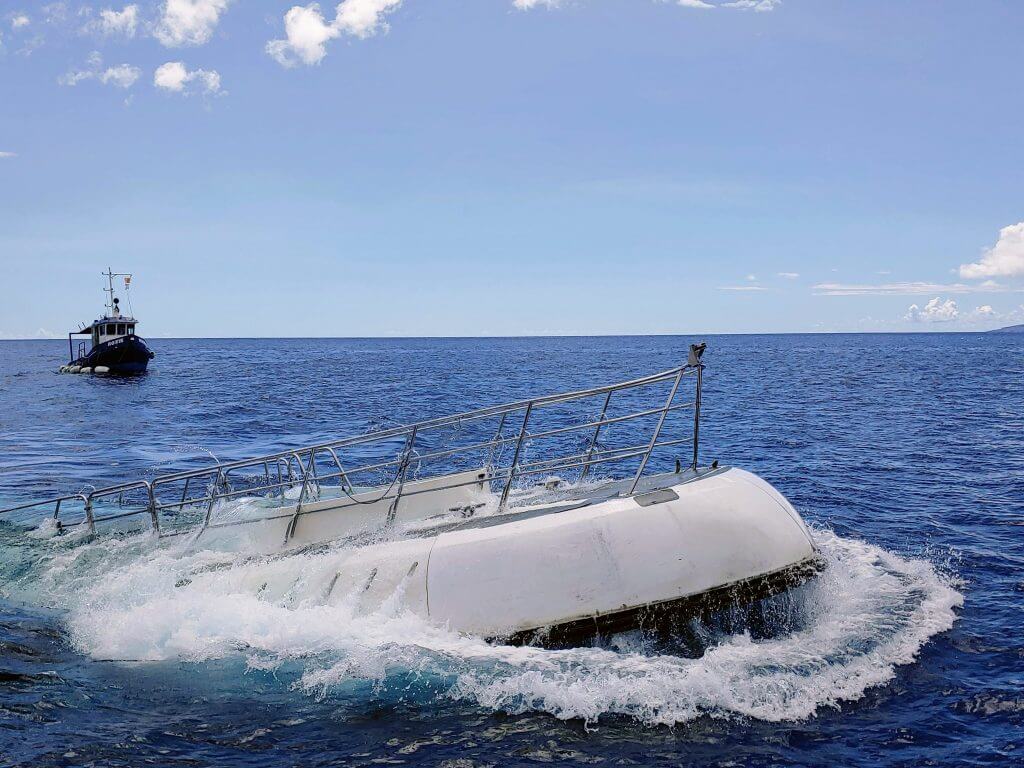 Have you ever had the opportunity to ride in a submarine before?
It's the perfect opportunity to ride under the water instead of above it, giving you a chance to see all kinds of sea creatures. Maui Atlantis Submarine Adventure is an excellent choice for those interested in exploring the sea. Check latest rates and more information.
This Maui submarine tour lasts for two hours and is perfect for avoiding crowds full of people. If you're not the kind of person who enjoys snorkeling, you can still enjoy an underwater excursion while riding on the submarine with family and friends. People who are at least 36 inches tall can participate in this enjoyable adventure.
While riding underwater, take in all the views of coral reefs, tropical fish, whales, and more. You never know what you're going to see during your ride! You can choose to go on this adventure early in the morning or in the afternoon, whichever time works best for you.
When you want to go on an all-day adventure, the Maui Tour: Road to Hana Tour from Lahaina is certainly worth booking in advance. The trip lasts for approximately 10 hours, giving you and your loved ones plenty of time to travel and explore the area. Check latest rates and more information.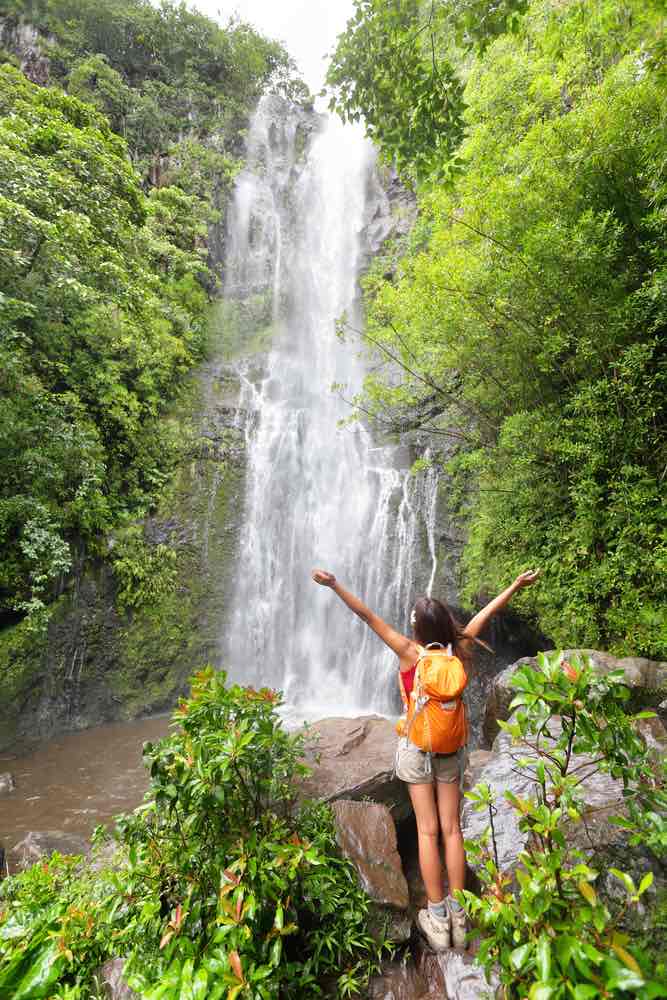 Then, you can get picked up from your hotel and taken out on the Road to Hana, an incredibly thrilling road that stretches for over 50 miles.
Ride in a cool and comfortable vehicle while making stops at different places to explore and get photos, including the waterfalls and the Black Sand Beach. Enjoy lunch provided by the tour guide and a quick stop at the lodge to grab fresh-baked treats.
While you're exploring the area, your tour guide will provide you with lots of information on the Road to Hana, Lahaina, and Maui, in general. You can ask questions while checking out different hot spots, including a bee sanctuary and a winery.
This is one of the best Road to Hana Maui tours for small groups of friends or family traveling together. It's also a kid-friendly excursion!
When you're thinking about going on a snorkeling adventure, look no further than the Molokini Snorkeling Adventure Aboard Calypso. The tour lasts for a little over five hours and is the perfect opportunity for guests to explore the sea.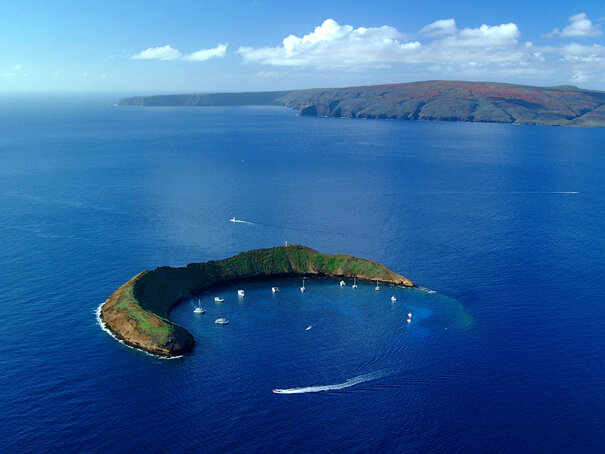 Molokini Crater is located just off the shore of Maui and it's one of the most popular places to snorkel in Hawaii.
If you'd love to see hundreds of different species swimming around in the ocean, you're going to enjoy this adventure more than anything. Tourists love this tour because it allows them to get as close as possible to the giant green sea turtles.
So not only can you spend time snorkeling in the water, but you can also have a good time on the chartered boat. It's one of the most popular Maui outdoor activities. Check latest rates and more information.
The boat comes equipped with a slide that makes it fun for children, teens, and even adults. In addition, there is a glass-bottom viewing area for those who want to sit on the boat and see the ocean without getting into the water right away.
Finally, the company provides snorkeling gear for all guests, so you won't need to worry about bringing any equipment with you to have a safe and fun snorkeling experience. If you don't mind spending several hours out on the water, this is one of the best Maui snorkeling tours worth booking.
Explore the ocean while looking out for dolphins on the Maui to Lanai Snorkel & Dolphin Watch Raft Adventure. You can spend roughly five hours out on the water with more than enough time to spot dolphins and go snorkeling.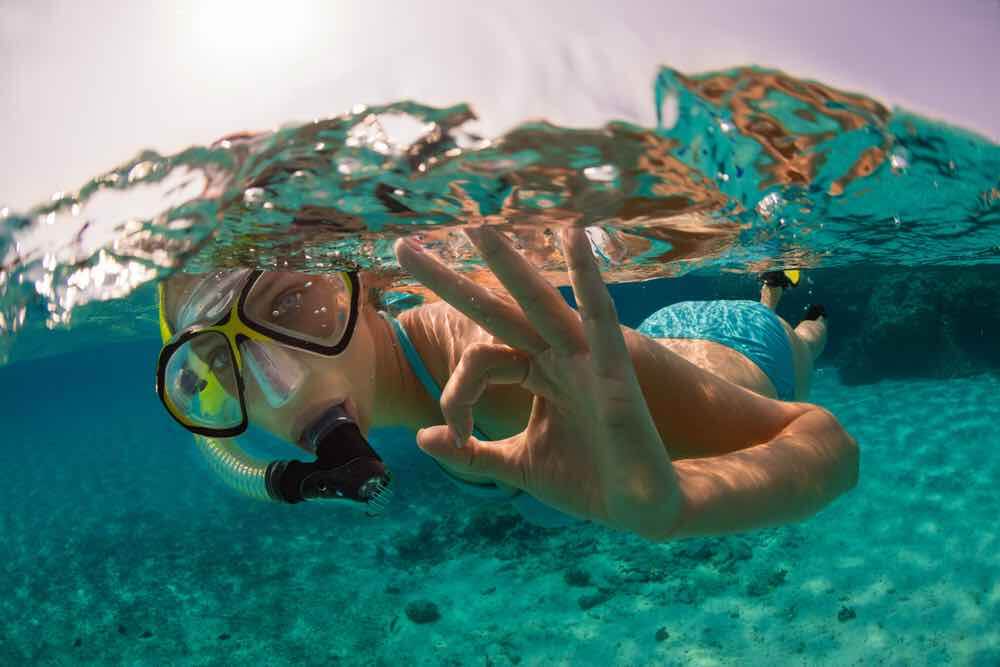 The trip is best for adults and children ages five and up. Snorkeling equipment, including masks and fins, are available for all guests to use. You can check-in at the Lahaina Harbor before heading off on the excursion with your loved ones. Check latest rates and more information.
Spend time rafting on the ocean before making a stop and spending time snorkeling. You can explore the sea and swim with the fish while taking in all the amazing scenery underneath the ocean's surface. This is one of the coolest Maui snorkeling tours.
The company providing this adventure also offers lunch, snacks, and beverages on the raft, so you won't go hungry or thirsty while out in the sun for several hours. That's always important when doing one of these Maui ocean adventures.
You can make an entire day out of this adventure, spending quality time with family or friends while enjoying the nice weather and calm ocean water.
Try something new and different while having an exhilarating experience with the Maui Aquaball Adventure & Zipline Tour at Lahaina Dragonfruit Farm. The tour lasts for up to three hours and will leave you smiling from ear to ear.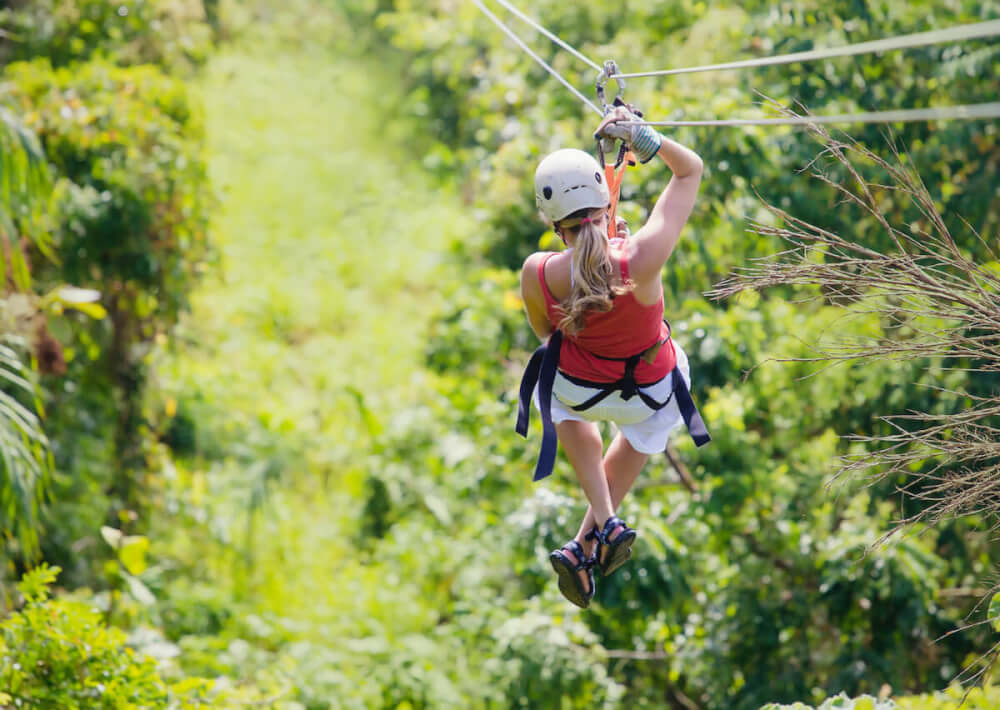 While you're in the aquaball, you can roll down the farm's creative course, laughing along the way. It's a great way to explore the farm faster without having to do a bunch of walking.
When you're not riding in the aquaball, you can head out on the Maui zipline to explore the farm from a bird's view. Check latest rates and more information.
There are four lines accessible to tourists. All guests get suited up in safety gear before heading out on one of the lines. If you don't mind heights and look forward to gliding through lines with incredible views, this is the perfect adventure for you.
Children who are at least 5 years old are welcome to enjoy activities on the adventurous tour. However, be sure to ask your tour guide about ages for ziplining because there may be a different age limit. Kids younger than 5 years old can still do the farm tour.
If you're still undecided, check out my complete guide to Maui ziplining.
Enjoy a trip thousands of feet above ground level while riding on the Sunshine Helicopters Maui Circle Island Helicopter Sightseeing Tour. The trip lasts for a minimum of 60 minutes and is an excellent experience for people of all ages.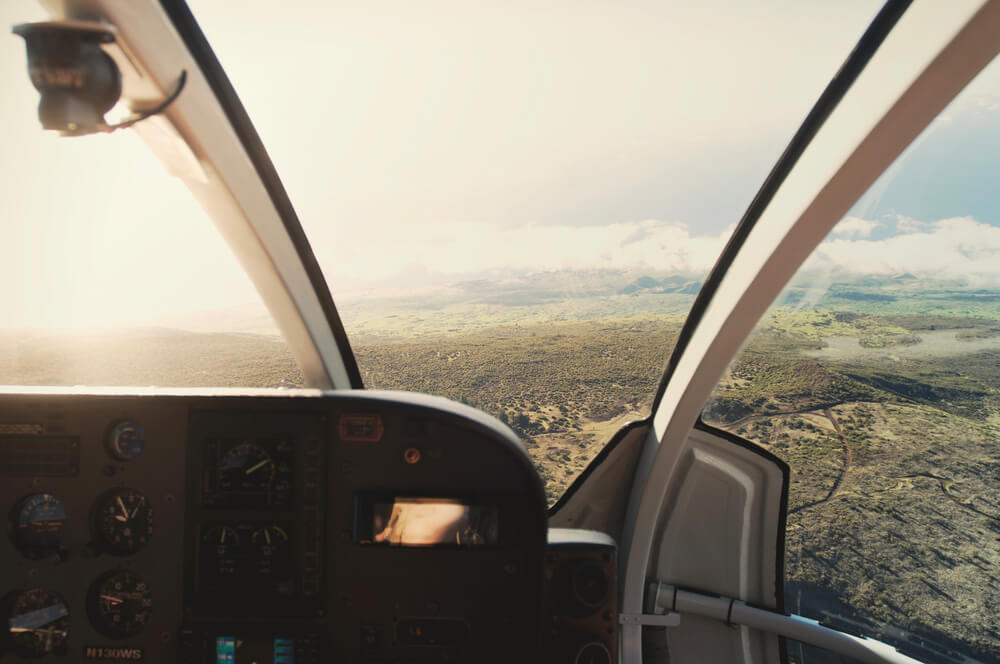 Infants and children one and under get to ride in the helicopter for free. You can meet at the Kahului Heliport before boarding the aircraft and traveling over to several fantastic spots. Check latest rates and more information.
These spots include Haleakala National Park, Hana Coast, and stunning Maui waterfalls. Expect to get the absolute best view of the rainforest in all its glory.
Although the helicopter tour is a shorter adventure, it's worth the money and time spent. It's an experience of a lifetime. You get to see some of the most beautiful spots on Maui without anyone getting in the way of your views.
While you're riding in the helicopter, the pilot will talk to you about the areas you're hovering, providing you with in-depth information on each site.
Ride like a pro while traveling through Maui on the Maui ATV Ride Tour on Mountain & Oceanfront Trail. Drivers must be 16 years old or older to operate one of these vehicles.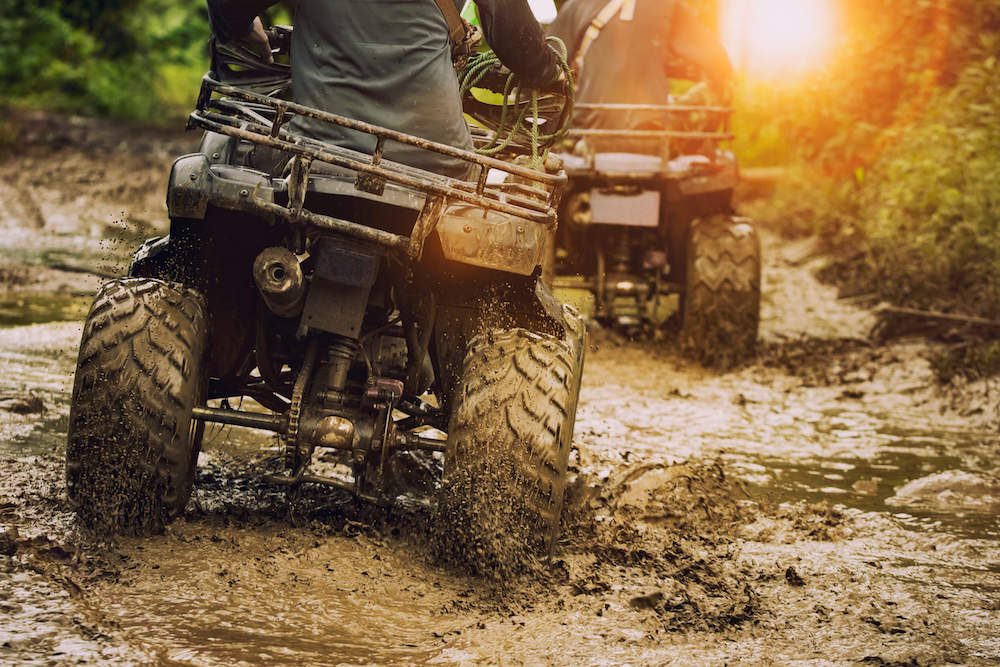 It's the perfect tour for guests who'd like to ride on an ATV, driving it themselves instead of riding while someone else does the work. Guests can book multiple vehicles at a time. Check latest rates and more information.
This Maui ATV tour is best for older teens and adults who can make the most of it by riding on ATVs and traveling to local hot spots on the island.
The tour lasts for two hours and is available Monday through Saturday. A guide will ride along with you to help you get to some of these neat places while also making stops along the way.
You can stop and check out some of these hot spots as you come across them. All protective gear is available to riders, including goggles and a helmet.
While it's one of the shorter adventures, it's great for anyone who'd like to explore the island on a slightly self-guided tour while learning new things and having a blast. This is one of the highest rated Maui ATV tours.
Are you looking for more extreme sports? This Small Group Maui Kiteboarding Lesson might fit the bill!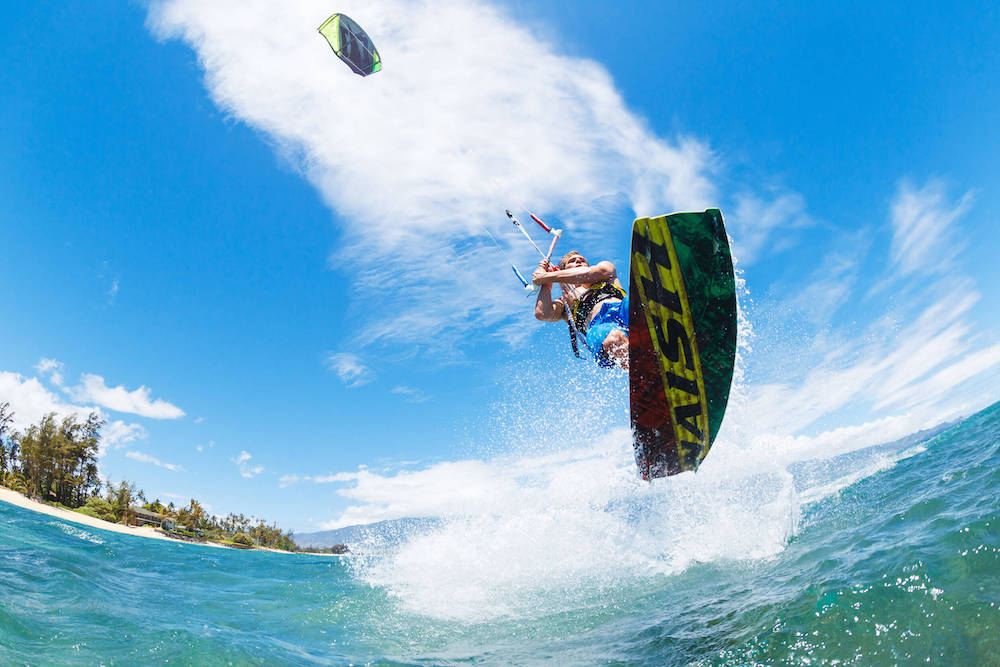 Now, if you're ready to take your vacation up a notch then try Maui kiteboarding. You'll be learning all the skills necessary for kitesurfing at Kahului Harbor and they provide everything from beginner lessons to more advanced classes for those looking to step their game up!
This lesson will teach you what to look for in the gear selection and orientation of your kite on dry land so that when it's time to get into the water, you're ready! Check latest rates and more information.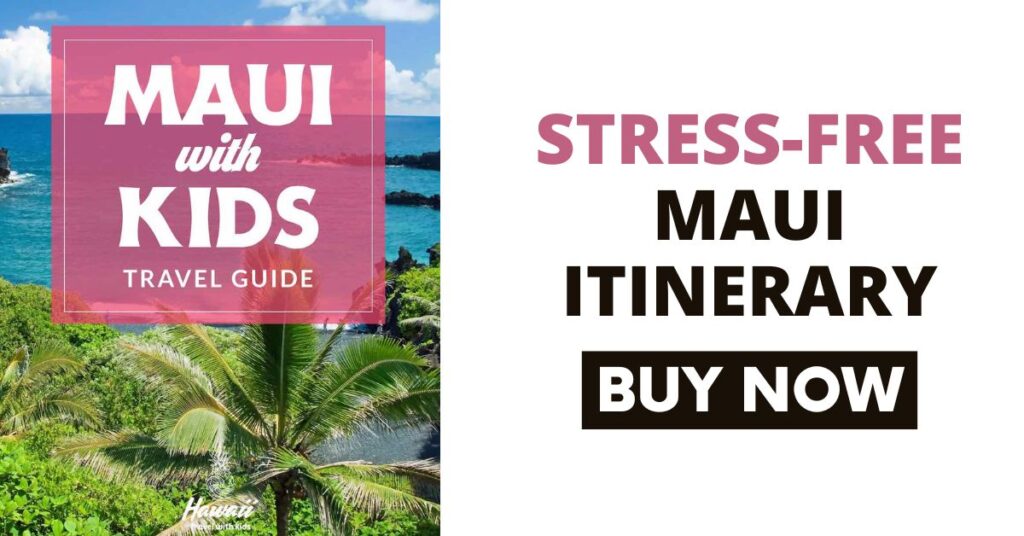 Make Memories on Incredible Adventures in Maui
Many companies in Maui offer incredible, unforgettable adventures for tourists. You can book several of these adventures in advance to secure a spot on a specific day and at a particular time of the day.
Whether you'd like to go snorkeling, explore the Road to Hana, or even ride in a helicopter, you have many options.
Some Maui adventure tours last longer than others, but it all depends on what you'd like to do. You may even want to consider booking more than one adventure to go on during your trip.
Most of these adventures are family-friendly and perfect for those traveling with children of all ages. No matter who you're traveling with, you can have an excellent time in Maui.