Are you planning a trip to Maui and want to know some fun Maui activities to add to your itinerary? Find out the best Haleakala tours on Maui worth booking to explore Haleakala National Park.
This list of the best Haleakala Crater tours on Maui was written by Hawaii travel expert Marcie Cheung and contains affiliate links which means if you purchase something from one of my affiliate links, I may earn a small commission that goes back into maintaining this blog.
Haleakala is a beautiful National Park found in Maui County, Hawaii. It's the perfect place to visit during times when the sun begins rising or setting. As it appears over the horizon, the sun glistens over the land, creating a breathtaking view for people to watch while they're there.
If you'd like to explore and experience the Haleakala National Park, several Maui volcano tours are available to their guests.
While on these tours, you can go for long walks, enjoy stargazing, or even ride in a helicopter. With dozens of options available, you won't struggle to find the perfect tour for you and your loved ones.
Check out this list of some of the top Haleakala Crater tours found on the island of Maui to help you decide what to do next.
Don't have time to read a bunch of Hawaii blog posts and reviews? Here are some of our top picks for visiting Maui.
Popular Maui Tours/Activities
Favorite Maui Resorts/Hotels
Andaz Maui (this is a luxury resort with the best luau on Maui)
Honua Kai Resort & Spa (this is one of our personal favorites because there are tons of pools and there are condo options)
Want to Rent a Car in Hawaii?
One of the best places to rent a car in Hawaii is Discount Hawaii Car Rental because they get the best rates from top national companies like Alamo, Dollar, Thrifty, Avis, Enterprise, Budget, and Payless.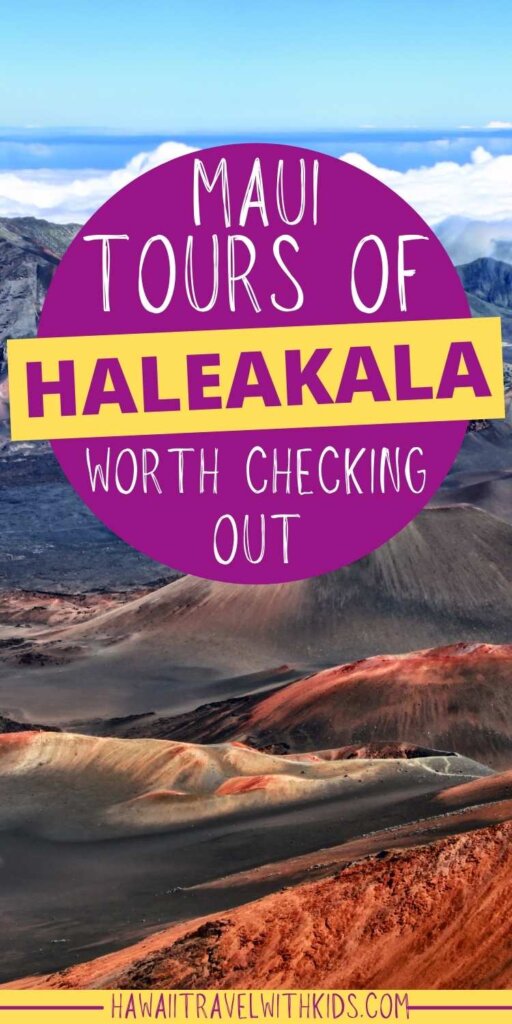 Coolest Haleakala Tours on Maui
If you're an early riser, start the day off on the right foot with the Haleakala Summit Sunrise Tour. It's a 10-hour tour with transportation included for all guests. Tours are available Tuesday through Friday.
The lengthy tour is ideal for small groups traveling to experience new places in Maui and the surrounding areas. The trip is appropriate for people of all ages, including young children traveling in the group with their family members.
This Haleakala sunrise tour begins with the drive to Haleakala and a stop at the Visitor's Center. You can learn new things and then wait for the sun as it starts to rise. Check latest rates and more information.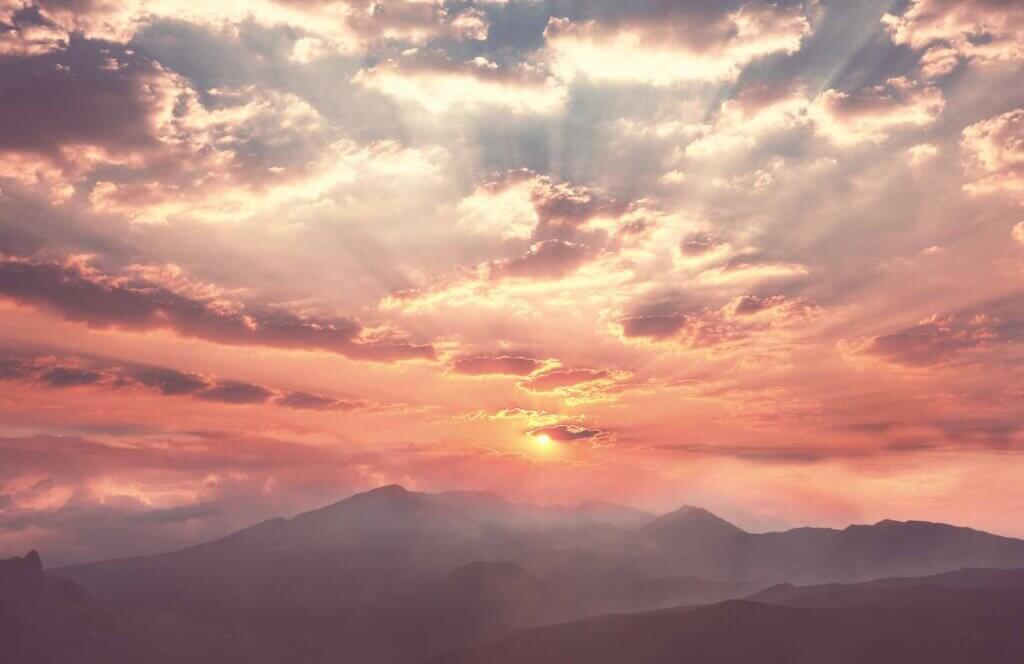 After enjoying the beautiful scenery with loved ones while learning about the history of the National Park, it's the perfect time to stop at the Kula Lodge for breakfast. You can choose what you'd like to eat from many wonderful Hawaiian-style options, including both savory and sweet meals that will leave you feeling full.
So take your time, enjoy the delicious food, and have fun with your family before the trip ends. It's one of the more extended tours available on Maui, but it's definitely worth it. If you want to see some incredible views of the West Maui mountains, this Haleakala at Sunrise Tour is a must-do.
Check out our detailed Haleakala Sunrise Tour review.
You can also do this on your own, but Haleakala sunrise tickets can be tricky to get.
When you don't want to get up too early, the Maui All-Stars Tour – Haleakala Summit Sunset and Stargazing Tour is an excellent option. The affordable tour takes place in the afternoon hours and is perfect for adults and children over the age of four.
It's normal for the sightseeing tour to last for a little over four hours, making it great for those who don't want to spend an entire day outdoors. The journey begins with a meetup at the Kula Lodge.
While you're there, you can check out the gift shop and buy plenty of great products, including homemade jams and Kula coffee. Check latest rates and more information.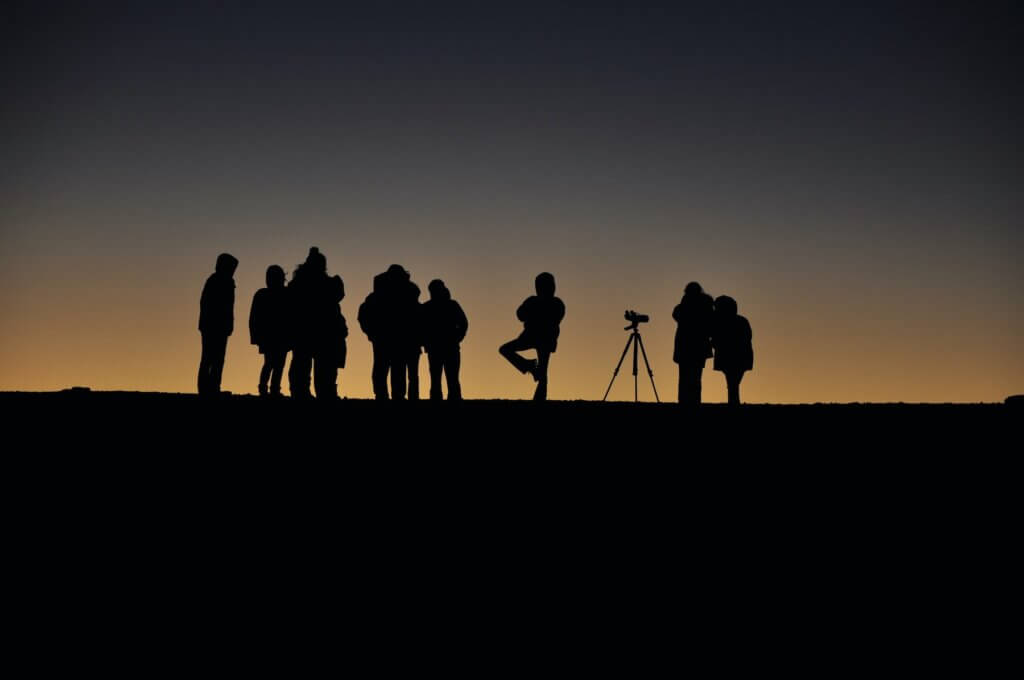 Learn about Maui's Fascinating History
From the Kula Lodge, you and your loved ones will head over to the Haleakala National Park. Expect to walk for long periods while you're traveling thousands of feet above sea level. It takes time to reach the summit, but the views from the top are incredible.
Enjoy the journey to reach the summit while listening to your guide talk to you about the area and all it has to offer. Learn about the unique history of Maui and the Haleakala National Park while you make your way to the summit during this Haleakala stargazing tour.
Be sure to use your binoculars to see the park's natural beauty with ease. Then, you can watch as the sun starts setting over the rolling hills and a dormant volcano. Once the sun goes down for good, it's the perfect time to begin stargazing with family and friends on this Haleakala observatory tour.
Another great option for those traveling to Maui is the Maui Haleakala National Park Sunset Sightseeing Tour. While you're on tour, you can skip the crowds and reach the best spot in the park to enjoy Haleakala at sunset.
The tour lasts for a minimum of seven hours and a maximum of nine hours, providing guests with enough time to explore the area and enjoy the sunset over the horizon.
It's one of the excellent Haleakala sightseeing tours for adults and children of all ages. Tickets for children two and under are free! Check latest rates and more information.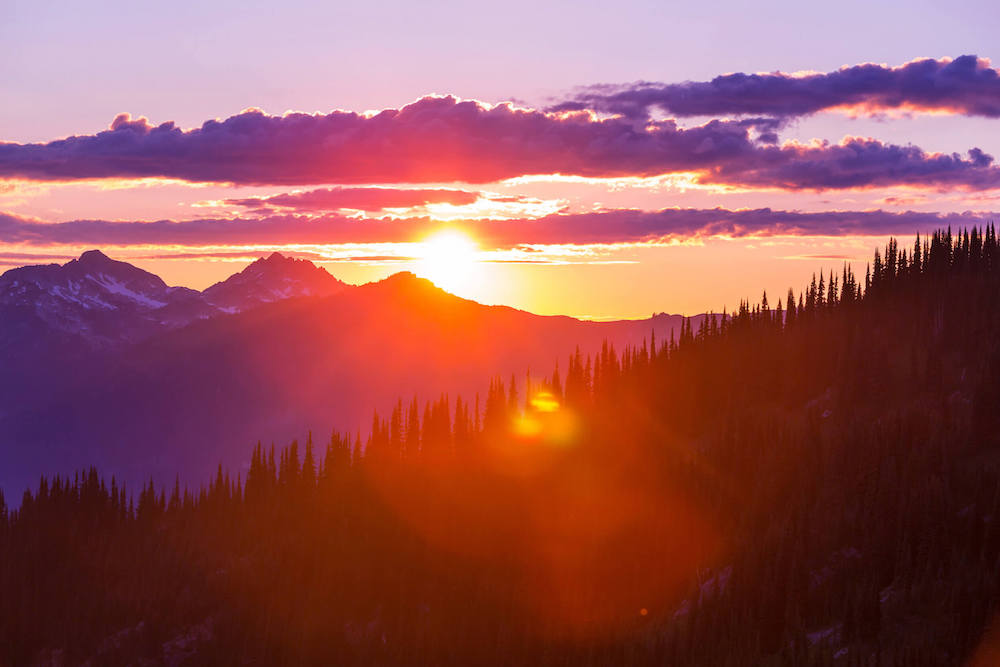 Enjoy Homemade Sweets at the Kula Lodge
The Haleakala sunset tour begins with pickup at the hotel. No matter which hotel you're staying at, a guide can come and get you and your guests before taking you out on this incredible tour.
After getting picked up, you'll get to stop at the Kula Lodge to check out what they have to offer, including delicious fudge, homemade jams, fresh-baked cookies, and more. It's a fantastic way to start the trip before traveling to the Visitor's Center at the Haleakalā National Park.
Capture Incredible Views while Learning Interesting Facts
You can learn valuable information on the area, view stunning photographs, and then explore the park with your loved ones and an experienced tour guide. Get comfortable and watch the sunset as it gets later in the evening. The sky will look amazing with its various shades of yellow, pink, purple, and more.
Go on a short yet thrilling adventure with the Sunshine Helicopters Maui Circle Tour. If you don't want to do too much walking or traveling but you're up for an exhilarating experience, this Haleakala helicopter tour is a must.
Spend a little over an hour flying above some of the most beautiful spots in Maui, including the dormant Haleakala Volcano and the Road to Hana Waterfalls. Seeing these hot spots from an aerial view is like nothing you've ever experienced before. Check latest rates and more information.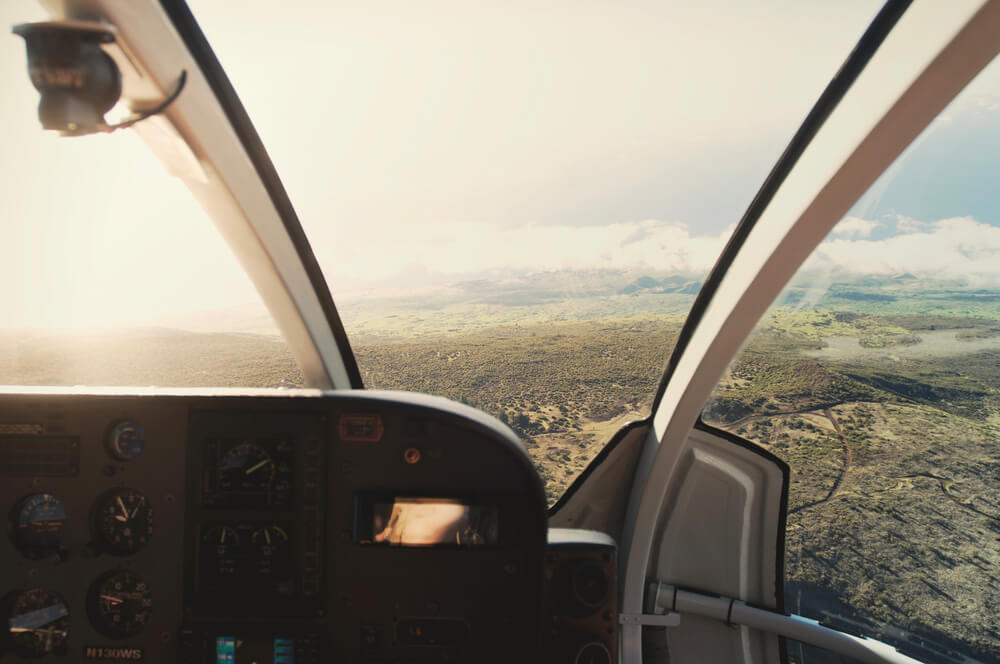 Fun for All Ages
A maximum of six passengers can fit comfortably on the helicopter before taking off to see incredible sights. The trip is ideal for people of all ages, so you can safely bring your infant or toddler with you on the helicopter.
While you're on the trip, the pilot will talk to you about some of the fantastic places that you'll see, including the Seven Pools of Oheo, the Hana coast, and the Haleakalā National Park. If you'd like a quick history lesson while flying hundreds of feet in the air above these immaculate areas, this is the ideal tour for you.
It is a sightseeing tour to visit Haleakala and the unique geology of Maui! During your helicopter ride, you will see both the East side and central Maui, along with the Haleakala mountain.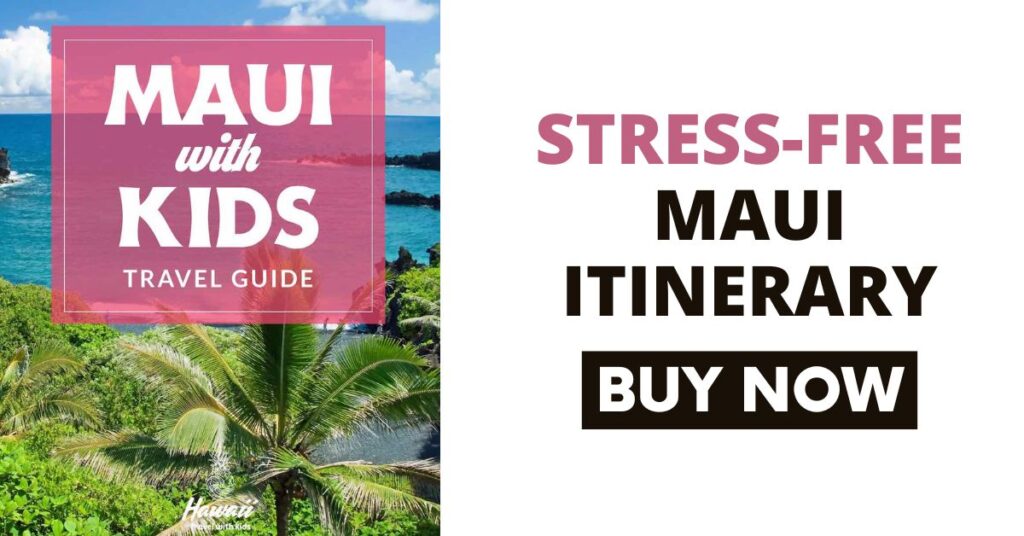 When you want the best of both worlds, consider the Best of Maui by Air & Land – Haleakala Helicopter and Road to Hana Tour. During this tour, you get to spend time in the air, but you'll also get a chance to explore the coast while visiting different places, including clean and beautiful beaches.
The tour lasts for roughly six hours and is ideal for people of all ages. You can get picked up from your hotel and driven to your destination with ease.
The ride on the helicopter lasts for roughly 40 minutes and allows you to see Hana Tropical Gardens, Haleakala National Park, and other local hot spots along the Road to Hana from great heights. Check latest rates and more information.
Exciting Experience with Lunch Provided
Once you've spent time on the helicopter, you can ride along the coast, stop at the beach, and go for a swim. The company provides a picnic-style lunch on the beach for guests to enjoy. It's a relaxing and enjoyable experience that gives you a chance to do multiple tours in one day. If you want to ride a helicopter and visit the beach, this is a fantastic option.
If you like riding bikes, you should consider the Bike Maui – Haleakala Downhill Bike Ride. The self-guided tour is available Monday through Saturday and is perfect for people of all ages. Even if you're traveling with small children, they can ride along with you on this exciting sightseeing Haleakala sunrise bike tour.
You can watch the sunrise at the Haleakala Crater, stop at the Haleakala National Park to learn new things, and then enjoy a fun downhill bicycle ride throughout the area. While you'll still do plenty of pedaling on this Haleakala tour, you don't have to worry about trying to pedal uphill to get to the different sights. Check latest rates and more information.
Tour and See Places at Your Own Pace
The slope will eventually lead you to Haiku, a beautiful yet small town in Maui. Because this Haleakala bike tour is self-guided, you can go as fast or as slow as you want as you bike down Haleakala.
Take your time to stop, see, and enjoy the views around you. Be sure to take pictures of the experience to remind you of the great time you had on this Haleakala bike ride on Maui. Biking down Haleakala offers you stunning views and is a great self-guided bike tour to enjoy as you ride downhill this massive volcano.
Who gets to say they got to bike Maui? This would be an incredible way to visit Haleakala!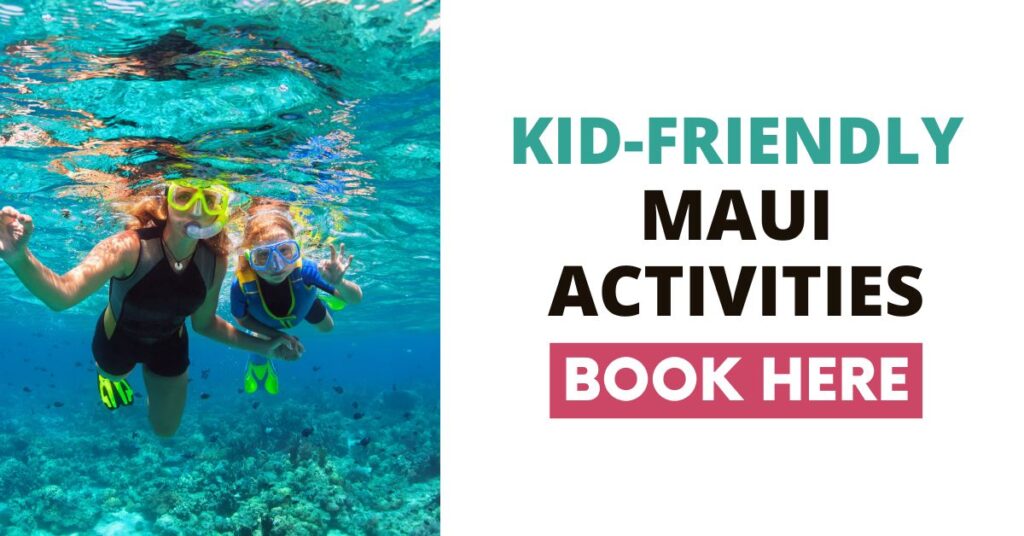 If you want to bike Haleakala but prefer a guided bike tour, this is one of the best Haleakala bike tours for you!
You will experience the thrill of a lifetime on this 25-mile guided downhill bike tour! Enjoy an amazing ride along Maui's slopes and coastlines from Haleakala National Park to Paia with just 1-mile peddling.
Led by Billy, who has been guiding tours for years, you'll have fun while exploring this luscious landscape that features panoramic views across two coasts of Maui as you make your way through Kula, Makawao, and Paia. Check latest rates and more information.
Perfect for Sleepyheads
This amazing tour actually starts at 9 am, so it's perfect for people who don't want to wake up in the middle of the night. You'll still get to see all kinds of epic views while still feeling rested.
They use the safest bikes possible, easy-to-use, low-center-of-gravity cruiser bikes that are custom-built in the USA. They are also easily customizable with your choice between a full-face helmet or traditional half-shell bicycle helmets and their wide variety of comfortable seat options for each rider's requirements.
If you're hoping to go hiking at Haleakala National Park, this is a great Maui tour. You'll get to hike into Haleakala Crater with 2 different hiking trails.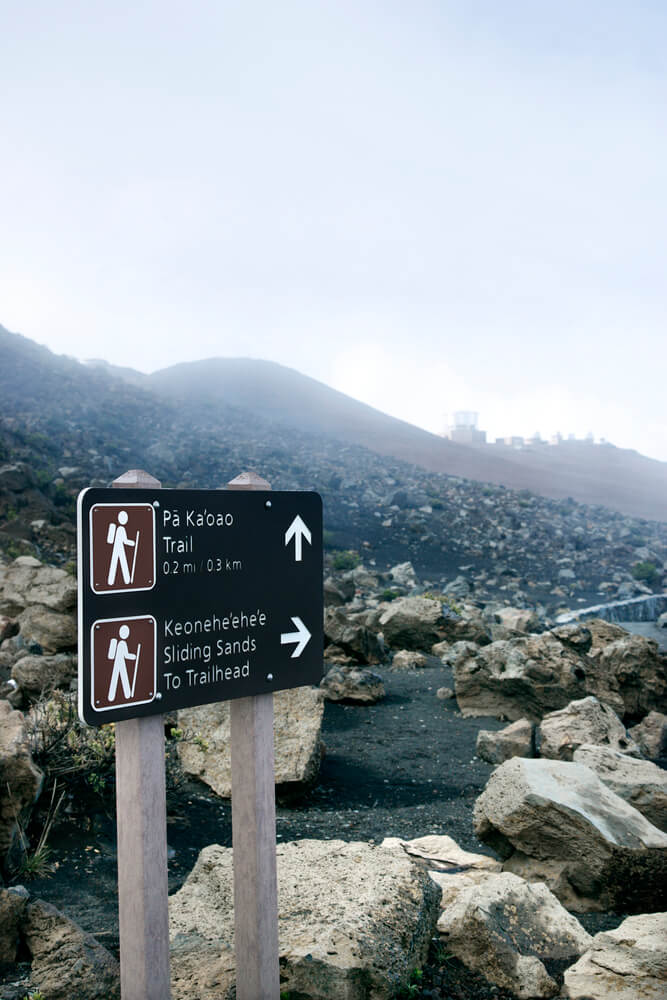 The first 2-mile Haleakala National Park hike takes you to the summit at Haleakala, where you can marvel and the vast scenery. Then, you'll do another 2-mile hike from the iconic Rainbow Bridge. You'll also get to explore the sliding sands trail and Halemauu Trail in Haleakala National Park.
You'll also get snacks, lunch, and water during this Haleakala hike tour from Kahului. And you'll have time to check out the Haleakala Observatories.
Check latest rates and more information.
This is one of the top Haleakala Eco Tours! Enjoy the air conditioning in this vehicle tour as you head up Maui's highest peak. Along this tour, you will have local knowledge from your guide to share insights about the culture and history of the island.
You will be able to catch the sunrise from the summit area and enjoy this volcano. Check latest rates and more information.
Breakfast is included during these day trips offered by Haleakala Ecotours. After you see the sunrise, you will get to explore the historic towns of Makawao and Pa'ia.
Want to go on a fun Haleakala zipline tour? Then, this is the one for you! You can enjoy a short hike through the beautiful nature here. Then, have a blast on 5 ziplines on the mountain! You even get to go across a swinging bridge that can be quite dramatic!
You can combine tours for these awesome day trips where you enjoy the sunrise on the summit of Haleakala and then enjoy the ziplines at Haleakala Ranch. Check latest rates and more information.
Enjoy all the Haleakalā National Park has to offer with this thrilling adventure!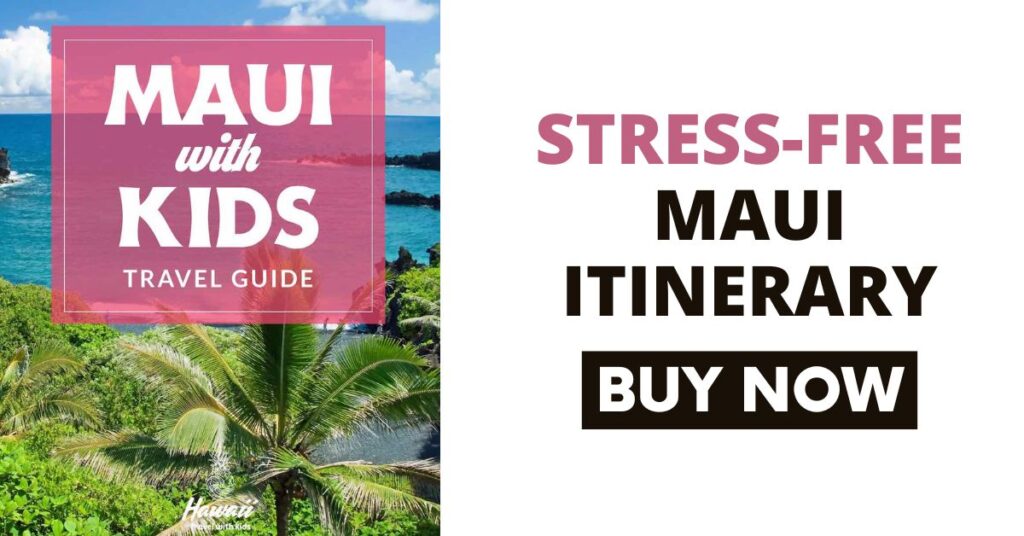 Haleakala National Park Tours FAQs
Is Haleakala worth the drive?
The answer sort of varies from person to person, but I think it's absolutely worth the drive. Haleakala National Park is one of the most unique places on Maui, and it's unlike anywhere else in Hawaii. Whether you are just going up to see sunrise/sunset or want to really explore this national park, it's definitely worth a stop on your Maui itinerary.
How long do I need at Haleakala National Park?
It really depends on what you'd like to do. I'd say a minimum of 1 hour if you just want to check out the visitor's center and walk around a bit. If you are watching the sunrise or sunset from Haleakala (or going hiking), you'll need longer. It's important to keep in mind that if you are staying in Ka'anapali or Lahaina, it can take up to 3 hours to drive to the summit.
What else can I do near Haleakala National Park?
If you're looking for things to do near Haleakala National Park, I suggest exploring Upcountry Maui. Enjoy lunch at the Ulupalakua Ranch Store, go wine tasting at Maui Wine, check out the Ali'i Kula Lavender Farm, or walk around the Kula Botanical Garden.
How intense is the road to Haleakala National Park?
Crater Road winds up the mountain to one of Maui's most exciting attractions: Haleakala National Park. The road is full of twists and turns, with steep dropoffs without guardrails that can be very dangerous if you are not careful! And there are lots of switchbacks and higher altitudes. I suggest taking motion sickness medication if you are prone to car sickness.
Is the Haleakala Sunrise tour worth it?
A Haleakala National Park sunrise tour is absolutely worth it! Since you have to get up to the summit early for the sunrise at Haleakala tour, it is so nice being able to sleep on the ride up. Plus, it is nice to have a guided tour so you can learn about all the different things at this park.
Is it better to see sunrise or sunset at Haleakala?
It all really depends on what you want to do. The Haleakala Maui sunrise tour is great for morning people, while the Haleakala sunset tour is great for those wanting to go stargazing here too. Because there are so many tours to Haleakala National Park, you can absolutely find one that best fits your needs and wants.
Check Out Some of the Best Haleakala Tours on Maui
While visiting Maui, you may have an interest in learning more about Haleakala. Many Haleakala National Park tours are available for those who'd like to see this Hawaii National Park, check out the dormant volcano, or even sightsee some of the spots surrounding the area for the experience of a lifetime.
Whether you're traveling with small children, your family, or some friends, different tours can meet your needs based on what you'd like to do.
Many of these tours are perfect for adults and children. You can do something as simple as riding a bike on a self-guided tour or go on an adventurous tour, where you can ride in a helicopter to see the area from an incredible angle.
When it comes to Haleakala, many tours exist for the convenience of tourists, and each one is a fun learning experience for all.
Best Places to Stay Near Haleakala Crater
Now that you know the best Haleakala sunrise tours, bike tours, stargazing tours, and helicopter tours, let's talk about where to stay on Maui.
The Kula Lodge is a gorgeous option for people looking to get away from it all. They have a restaurant and bar on-site, and the setting will melt all your stress away. You will love staying at the historic Kula Lodge!
There are also some vacation rentals like the light and airy Ha'le Kiana, the two-bedroom house Kula 4200, or the Kula Star Dome (one of the most unique places to stay on Maui).