Are you looking for the fun things to do in Oahu with your family? Keep scrolling for the top 9 Oahu boat tours to book before your trip.
This list of the best Oahu boat tours contains affiliate links which means if you purchase something from one of my affiliate links, I may earn a small commission that goes back into maintaining this blog.
Oahu is a beautiful Hawaiian island full of epic activities and outdoor adventures. It's the perfect place to visit with family, friends, or as a couple.
If you're spending time on Oahu and you'd like to get on boat tours to explore the Pacific Ocean while enjoying the gorgeous scenery around you, this is the list you need.
Take a closer look at some of the best Oahu boat tours you can take to make the most of your trip.
You'll have plenty of options to see several wonderful things while you're exploring the area and learning a lot more about the island.
Some of these Oahu boat cruises book up weeks in advance, so I strongly suggest you reserve them before your trip.
See my favorite Oahu boat tour option HERE!
Don't have time to read a bunch of Hawaii blog posts and reviews? Here are some of our top picks for visiting Oahu.
Popular Oahu Tours/Activities
Favorite Oahu Resorts/Hotels
Want to skip all the planning and just access my detailed Oahu Itinerary complete with daily schedules, kid-friendly activities, and travel hacks? Click the button below.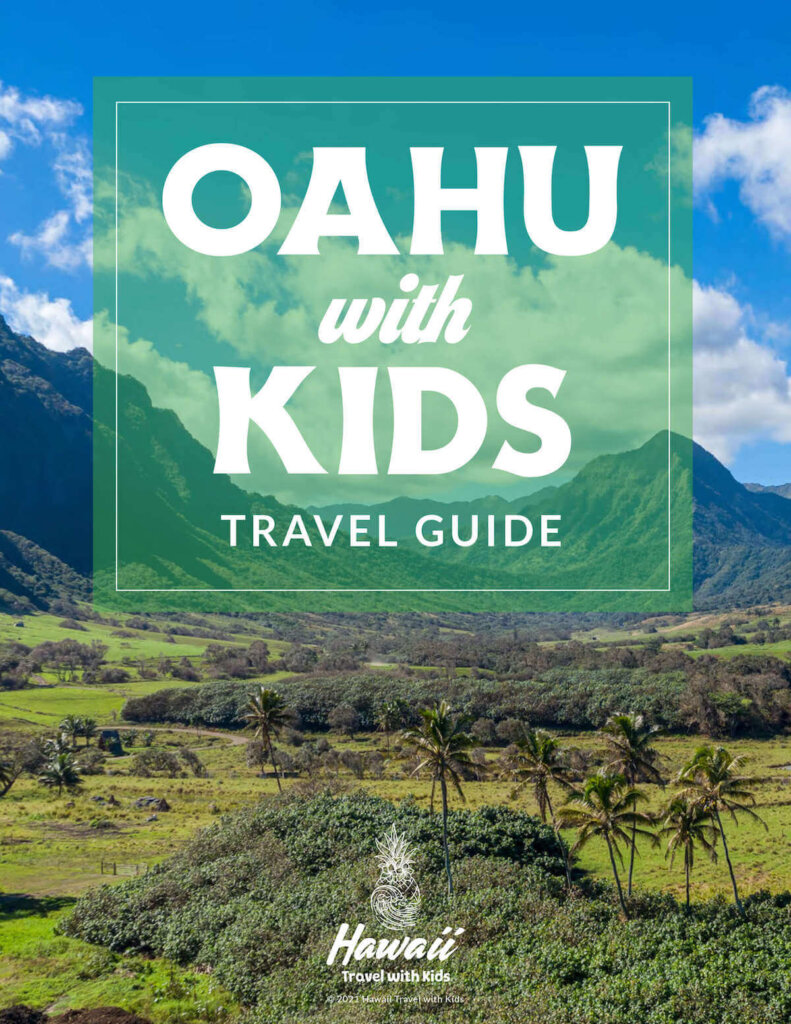 Oahu Boat Tour FAQs
What's the best Honolulu dinner cruise?
If you're looking for a dinner cruise, Oahu has several really cool options. My top pick is the Star of Honolulu dinner cruise. Here, you'll enjoy steak and crab with some of the most beautiful scenery Oahu has to offer.
Are there booze cruises on Oahu?
If you're looking for a cheap booze cruise, Oahu isn't really the place to find that. Or anywhere in Hawaii, really. However, there are some nice Waikiki sunset cruises that include cocktails. These are less rowdy than booze cruises.
What's the best Waikiki catamaran cruise?
There are several Oahu catamaran cruises, but my top pick is this one from Waikiki. That's because you'll get to go snorkeling with Hawaiian green sea turtles.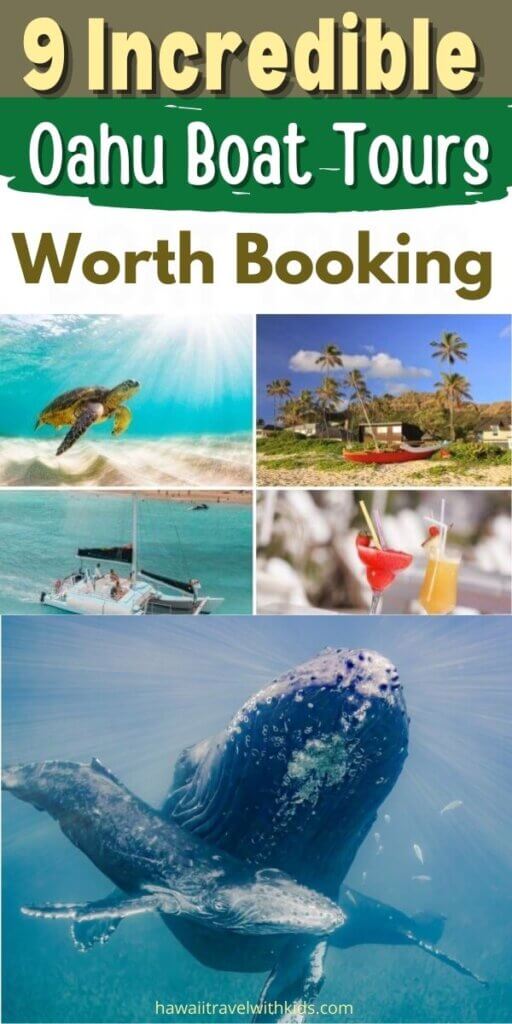 Seriously Cool Oahu Boat Cruises for Your Trip
Take a chartered boat for a cruise along the Pacific Ocean with the Oahu Catamaran Cruise. The ships are spacious enough for guests to travel in large groups while still enjoying themselves.
Both regular and private cruises are also available, so it's possible to head out on the water with just your family and friends if you'd like. Check latest prices and more information.
The best part about the cruise is that you can decide when you'd like to head out on the water.
You can go on the cruise in the early morning, afternoon, or evening to watch the sunset over the ocean. Pick a date and time to experience the area of Oahu like never before. Click here to see more reviews.
If you'd like to experience a trip in the water like none other, the Oahu Atlantis Submarine Adventure is an excellent choice. Instead of riding solely above the water, you'll get to head 100 feet underneath the surface to explore the sea.
If you'd like to go on this fantastic adventure, you'll hop on a boat that takes you to Waikiki to access the submarine. Check latest prices and more information. You can also read our detailed Atlantis Waikiki Submarine tour review HERE.
Once everyone jumps on the submarine, the pilots and captains carefully make the descent. You can see the ocean like never before while watching different fish species and even sharks as they swim nearby.
During your time underwater, you're going to see stunning sights while learning more about the area. You'll find out about some of the manufactured reefs created and placed in parts of the ocean for several reasons.
If you want to have a learning experience while traveling deep into the sea with family and friends, this is the perfect boat tour for you. Click here to see more reviews.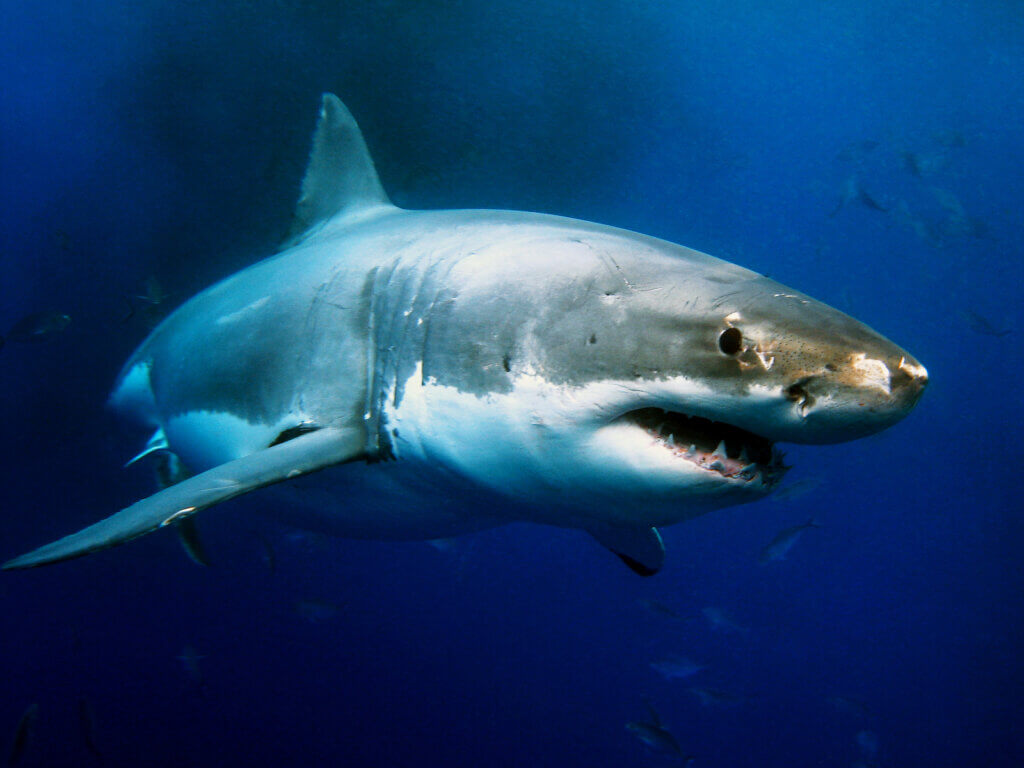 Have you ever wanted to see a shark up close to you? If you love the idea of seeing sharks but don't want to be exposed to them out in the open, the Oahu Shark Dive is a great boat tour for you.
You can head out on the North Shore in a boat to reach deeper water before putting on a protective wet suit and following a guide's instructions.
You'll enter the enclosed cage, get your gear ready, and then the attached cage will begin descending into the water.
It's the perfect chance for you to see sharks of all sizes as they swim around you. Check latest prices and more information.
During this time, you'll need to keep your hands and feet inside the cage. You can take your time to soak in the experience before the cage gets lifted back onto the boat.
It's a thrilling adventure worth adding to your bucket list. If you want to have such a unique experience, don't hesitate to make your reservations. Click to see more reviews.
If you're looking for an awesome Oahu sunset cruise, Waikiki is the place to be! And the perfect boat tour for you is the Waikiki Sunset Cocktail Cruise.
The cruises last for approximately 90 minutes. You can ride on the catamaran during the journey while watching the sun as it starts to set over the horizon. Check latest prices and more information.
You'll depart from Oahu and glide along the Pacific Ocean, heading over to Diamond Head. Not only do you get to enjoy the stunning views, but you'll also have access to unlimited cocktails and appetizers.
This Waikiki catamaran sunset cruise is the perfect way to spend a romantic evening with your significant other when traveling in Oahu together.
The catamaran is spacious enough for plenty of guests to sit comfortably. You can choose any spot to sit to get the best view possible. Both alcoholic and non-alcoholic beverages are available on the catamaran.
You can expect to pass by some popular hot spots in the area, including the Diamond Head State Monument and Waikiki Beach while on your relaxing cruise. Click to see more reviews.
Have you ever experienced riding in a boat with a glass bottom? If not, you're missing out on one amazing experience.
The Afternoon Waikiki Glass Bottom Boat Cruise is an affordable, family-friendly cruise that takes guests out on the water to see sights and learn lots of valuable information.
Those who get on the catamaran will get to know about the rich history of Hawaii and what it has become today.
In addition, these Oahu glass-bottom boat tours make it easy for guests to see stunning fish, dolphins, and other marine animals without getting wet. Check latest prices and more information.
You never know what you're going to see when you're on the cruise. The canopies attached to the catamaran will keep you shielded from the sun and comfortable while you attempt to see dolphins, whales, and giant sea turtles.
So if you don't want to go snorkeling, but you'd like to see beautiful, colorful fish throughout the Pacific Ocean, this cruise is a must! Click to see more reviews.
Spend two hours sailing the sea with the Polynesian Canoe Sunset Sail Tour. This is one of the most unique things to do on Oahu.
Instead of riding on a large boat with many people, you can have a more intimate experience while riding in a smaller sailboat. Check latest prices and more information.
While sailing along the coastline, a guide will provide fun and exciting facts and stories about the area. Food and beverages are available on the sailboat, too.
If you'd rather avoid large crowds while making memories with your loved ones, this is an excellent boat tour to take. Click to see more reviews.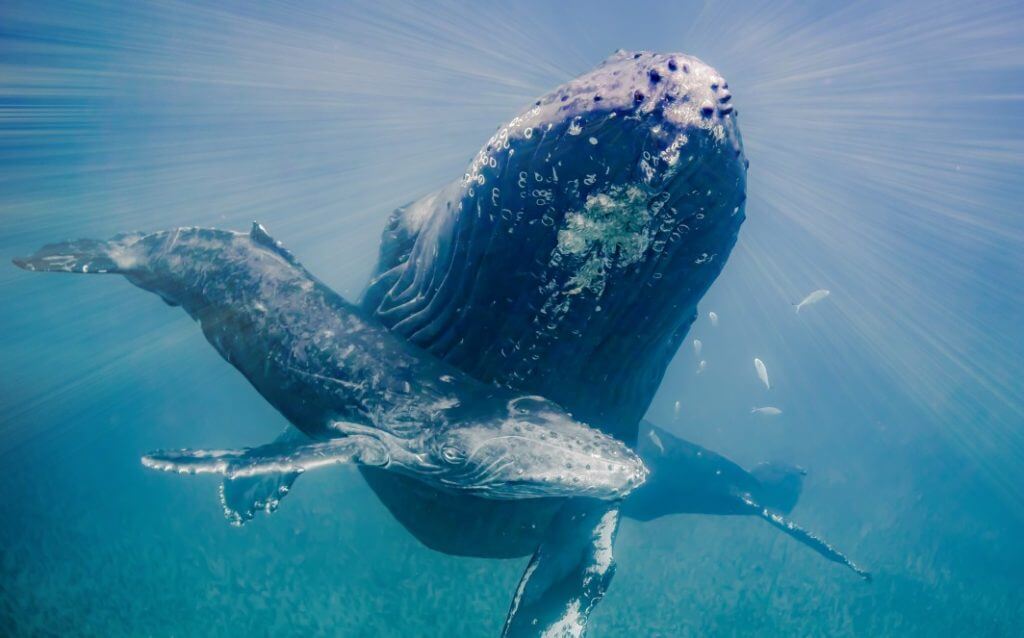 Head out on a lengthy and exciting whale-watching trip with the Oahu Whale Watching Excursion tour. You can spend roughly two hours in the water while traveling through the sea to spot whales in their natural habitat.
It's an intimate experience that allows you to watch these amazing creatures while they swim close to the boat and even eat food in front of you. Check latest prices and more information.
If you don't see any whales while you're on the excursion, you get to return and retake the tour without paying a second time.
Be sure to bring the binoculars with you for this tour. If you have binoculars, it makes it easier for you to spot the whales before heading over in the direction of these giant sea creatures.
You can bring your own food on the boat or enjoy the many snacks provided to guests. Click to see more reviews.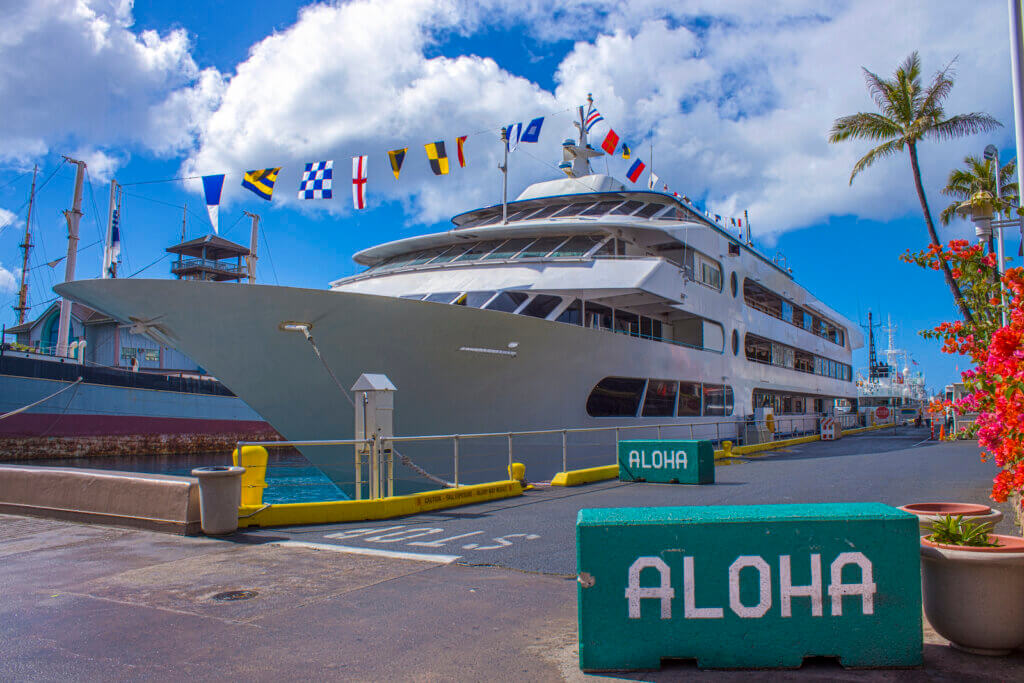 Enjoy a two-hour trip on a large cruise ship that departs from Oahu and takes you out into the ocean for incredible views and a relaxing experience.
The Star Casual Sunset & Show Cruise has much to offer its guests. Entertainment is available on the cruise to keep you excited and in awe over the experience. It's one of the top Honolulu boat tours.
You can enjoy a three-course meal consisting of both crab and steak. Check latest prices and more information.
If you decide to take this Waikiki dinner cruise on Friday, you'll get to spend an additional hour out on the water while watching beautiful fireworks hover over you.
If you're concerned about travel, don't worry! You can get picked up at your hotel and dropped back off at night after spending hours in the water on the cruise ship. Click to see more reviews.
If you'd like to head out on the water and have the opportunity to go snorkeling, the Turtle Canyon Catamaran Snorkel Cruise is perfect for you.
The tours last for up to three hours, giving you plenty of time to explore the sea. The catamaran sails over to an ideal location where you can see plenty of colorful fish and large sea turtles. Check latest prices and more information.
If you'd love to see what these creatures look like while swimming around in the water, go snorkeling to get the best possible view.
Morning trips last for two hours, while midday trips last for three hours. Besides going snorkeling and seeing beautiful marine animals, guests on these Waikiki boat tours receive snacks, drinks, and even lunch on the midday drip.
If you have any concerns because you've never snorkeled before, there's nothing to worry about because the guides are there to help. You'll have all the gear provided to you before you head out in the water. Click to see more reviews.
Wrap Up
If having the time of your life out on the water in Oahu sounds like a fantastic idea, take advantage of the opportunity to get out there via different Oahu boat rides.
Whether you want to see some sharks, hop off the boat to go snorkeling, or even enjoy the view from a boat with a glass bottom, you have several great options.
You can even go on a cruise to watch the sunset and have access to live entertainment. With these Waikiki boat cruises and Oahu boat trips, you're sure to have an epic time!