Looking to save money on Maui? Find out about the best places to stay in Maui and how to book them, keep scrolling down for all the info on my favorite cheap hotels in Maui!
This post about where to stay in Maui on a budget was written by Hawaii travel expert Marcie Cheung and contains affiliate links which means if you purchase something from one of my affiliate links, I may earn a small commission that goes back into maintaining this blog.
I can't be the only one that looks forward to a vacation like a kid looks forward to Christmas, right?
Now if I could just find a helpful little elf to do all the packing and unpacking, life would be grand! In all seriousness, though, a vacation should be relaxing and rejuvenating, not stressful and exhausting.
So many times when I see families headed to Hawaii, I see them planning a trip to Honolulu like it's the only place to go.
Waikiki is gorgeous, exciting, and fun, but it can also be overwhelming.
The sheer amount of activities makes for either anxiety or guilt. Anxiety as you are trying to cram everything into one trip, and guilt when you're not able to.
My suggestion for a family who wants a true Hawaiian vacation would be to head to Maui.
The island has a reputation for being reserved for romantic honeymoons and babymoons, but it is also a wonderful place to take families!
My Complete Guide to Maui with Kids will definitely help you get started with planning and preparing your Maui itinerary!
The thing to know about Maui is that you may need to plan on a bit more of a budget for lodging. There are a ton of Maui Hawaii hotels to choose from, but they tend to be on the pricier side.
Hotels in Maui are usually right on the beach or in a gorgeous rainforest, so they cost a bit more than the land-locked budget motels on Oahu. The good thing is, you can still find good Maui travel deals!
Don't have time to read a bunch of Hawaii blog posts and reviews? Here are some of our top picks for visiting Maui on a budget.
Best Budget-Friendly Maui Activities
Best Budget-Friendly Maui Hotels
Aina Nalu Resort (this is in the heart of Lahaina town and totally walkable to shops and restaurants)
Maui Beach Hotel (this is in Kahului and it's easy to get to all areas of the island)
Paia Condo (amazing North Shore location right at the start of the Road to Hana)
Want to Rent a Car in Hawaii?
One of the best places to rent a car in Hawaii is Discount Hawaii Car Rental because they get the best rates from top national companies like Alamo, Dollar, Thrifty, Avis, Enterprise, Budget, and Payless.
Want to skip all the planning and just access my detailed Maui Itinerary complete with daily schedules, kid-friendly activities, and travel hacks? Click the button below.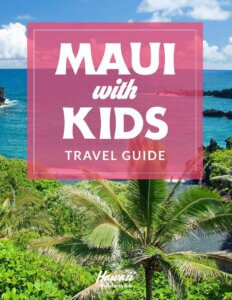 Cheap Maui Hotel FAQs
How can I stay in Maui for cheap?
If you are heading to Maui on a budget, you can save a lot of money by renting a budget Maui hotel, condo, or Airbnb vacation rental. You can also stay in cheaper areas of the island like Kihei or Kahului. There are plenty of travel deals to Maui.
What is the cheapest month to go to Maui?
It's always cheapest to visit Maui outside of school vacations. That means mid-April to June and September to mid-December. This is where you'll find the best deals to Maui Hawaii. The winter tends to be expensive because of snowbirds looking for a warm place to go and summer is packed with families.
What's the best town to stay in Maui?
If you are looking to save money in Maui, you'll want to avoid Lahaina, Kaanapali, Kapalua, and Wailea. Instead, look for vacation rentals in Kihei, Paia, or find cheap hotels in Kahului.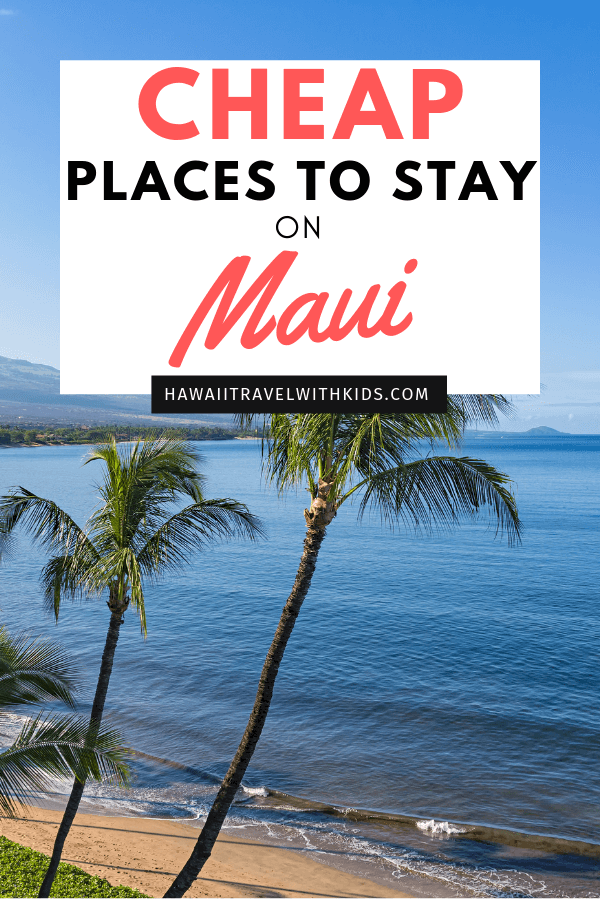 Hawaii on a Budget: 7 Cheap Places to Stay in Maui
While it can be expensive to stay in Maui (especially during peak season), there are a few places that tend to be cheaper than the rest.
170 W Kaahumanu Ave, Kahului, HI 96732
(808) 877-0051
Maui Beach Hotel sits in Kahului, about a 10-minute drive or taxi ride from the Maui Kahului airport. And it's one of the top Maui cheap hotels.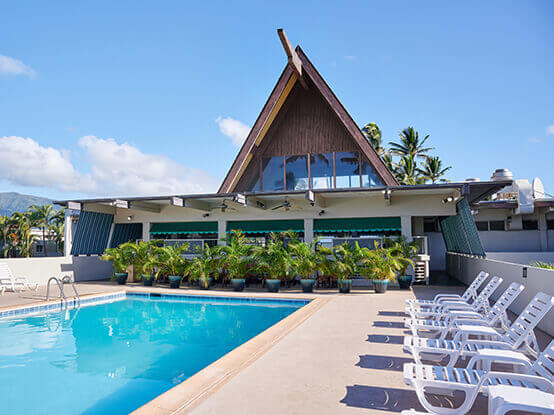 The rooms all include either a King or Queen bed, or two double beds. You can choose from a variety of options in your room.
There is everything from a standard budget option starting at $139 up to an Oceanfront King Suite, starting at $269 per night.
Use this cheap accommodation in Maui as the perfect home base while you visit nearby beaches, hiking trails, do the Road to Hana, and maybe get in a round or two of golf with your favorite people! Check out the latest prices and more details.
Save Money with Points
Here are the best credit card offers for families who travel and want to use points to pay for airfare and hotels in Hawaii.
100 W Kaahumanu Ave, Kahului, HI 96732
(808) 877-3311
The Maui Seaside Hotel is another hotel in Kahului, about 10 minutes from the Maui Kahului Airport. It's one of the cheapest Maui hotels worth checking out.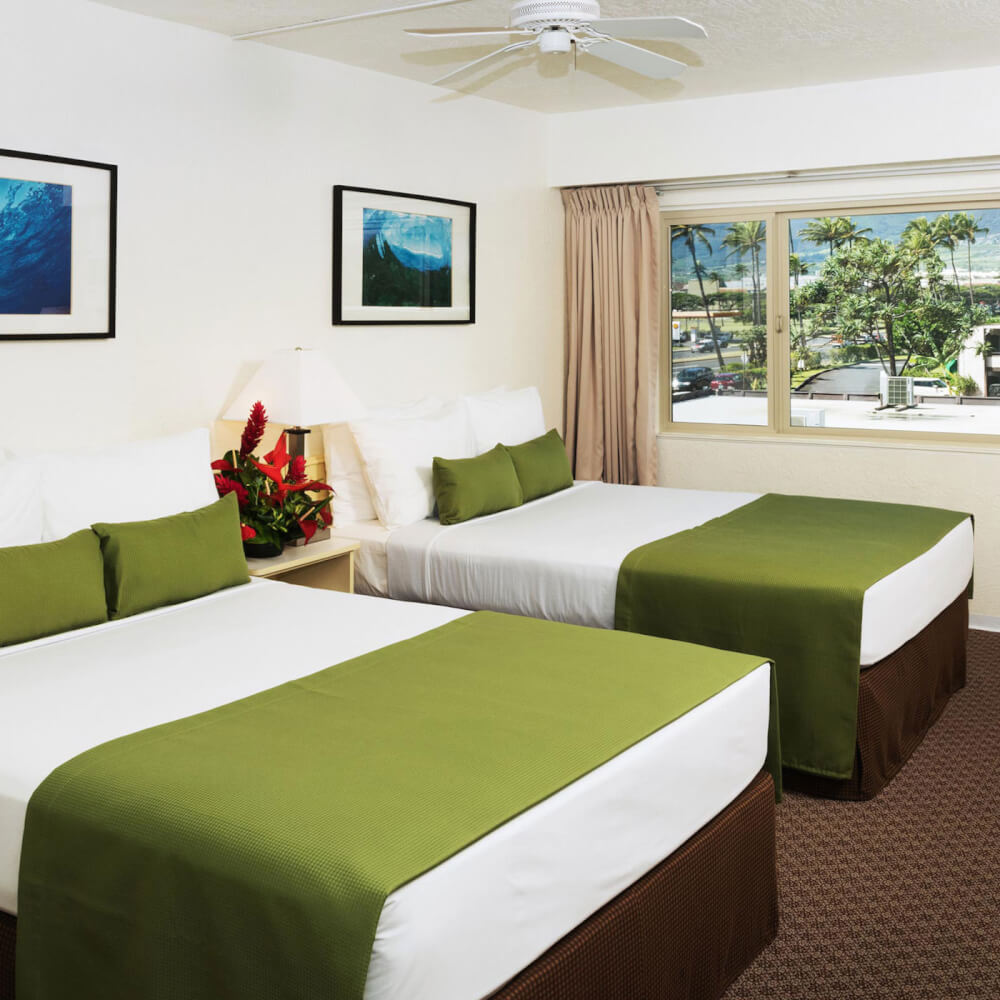 There are three options for rooms – a Standard, Superior or Deluxe.
The main difference between these Maui lodging options is the view, which is the same anywhere in Hawaii. If you want to wake up to the view of the ocean, you will have to pay a bit more.
The room rates start at $169 per night, but be prepared to pay a bit more in high-demand times.
Whale migration, spring break, and summer breaks all can raise the prices on Maui.
This cheap hotel in Maui would be a wonderful home away from home for any family! Plus, it puts you close to the start of the Road to Hana. Check out the latest prices and more details.
2080 W Vineyard St, Wailuku, HI 96793
808) 986-8095
North Shore Hostel is a wonderful choice for the most budget-conscious traveler!
This Maui cheap hotel offers several different variations of rooms, but the one that will work for a family of four is the Standard Triple/Quad.
With two kiddos, the room rate is $119 per night. Just don't expect luxuries like private bathrooms, AC or TVs to be included.
If what you are looking for is a place to sleep at night, warm hospitality, friendly people, and not much else, you have found the perfect place! Check out the latest prices and more details.
18 Nalu Pl, Paia, HI 96779
(808) 385-4344
Nalu Kai Lodge, located in Paia, is about 10-minutes down the Road to Hana from Kahului near the Hana Highway. This is one of the coolest cheap hotels on Maui.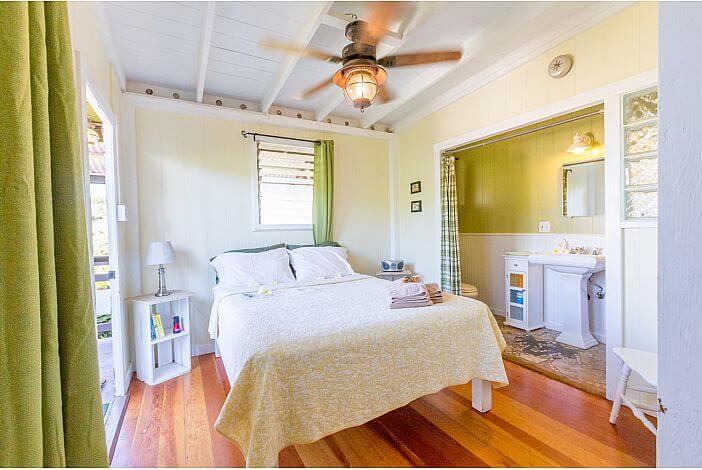 This would be a wonderful location for pretty much anything you want to do on the Road to Hana; hiking, sight-seeing, snack shacks, state parks, and so much more. Plus, it's close to Upcountry Maui.
You can also stay around the lodge, walk the few steps to the beach, and just enjoy the courtyard or sundeck with a drink from the on-site Tiki Bar.
There is a three-bedroom home that can be rented separately from the hotel, but the prices are not available online, so you have to call the management.
Other options are an apartment with a full kitchen, AC, a King and a twin bed, and several rooms in the hotel itself.
Hotel rooms all boast a private bathroom, but be careful when you book. If you want AC, be sure to check that the room you are booking is equipped with that luxury.
Rooms start at $155 a night, and for this location, that is a steal! It's definitely one of the prettiest places to stay in Hawaii. Check out the latest prices and more details.
660 Waine'e St, Lahaina, HI 96761
(808) 667-9766
Aina Nalu Lahaina by Outrigger is a condo-style cheap Maui hotel in the heart of Lahaina Town.
Each condo has its own kitchen, and there is a one-bedroom with a queen-sized sofa bed option, perfect for a family with littles!
Aina Nalu is two blocks away from Front Street in Lahaina, which sets any visitor up for a wonderful opportunity to explore the one-time capital of Hawaii.
With two outdoor pools and a variety of outdoor lanais, courtyards and even a hot tub, you can be assured that you can also find something to do without even leaving the hotel.
Rooms are a bit pricier here, starting at $202 per night. But you can keep an eye out for Maui hotel deals.
For the western side of Maui, however, this is still too good of a deal to pass up! Check out the latest prices and more details.
Save Money with Points
Here are the best credit card offers for families who travel and want to use points to pay for airfare and hotels in Hawaii.
6. Airbnb
If you can't find any cheap Maui hotels you like, don't worry. Not all accommodations need to be in a hotel.
Airbnb Maui is a wonderful choice for travelers who are looking for more of a home-style stay on their cheap Maui vacations.
With everything from camping excursions to houses, there really is something for any level of budget.
Camping excursions under the stars will start at about $109 per night, and can be customized to your itinerary.
Homes through Airbnb Maui start at $121 per night, and are spread throughout the island.
Just remember that without a hotel to stay at, some luxuries like an airport shuttle or breakfast in the morning might not be options.
Good thing there is a Costco, Walmart and Target right in Kahului!
Find out how to save money on food in Hawaii!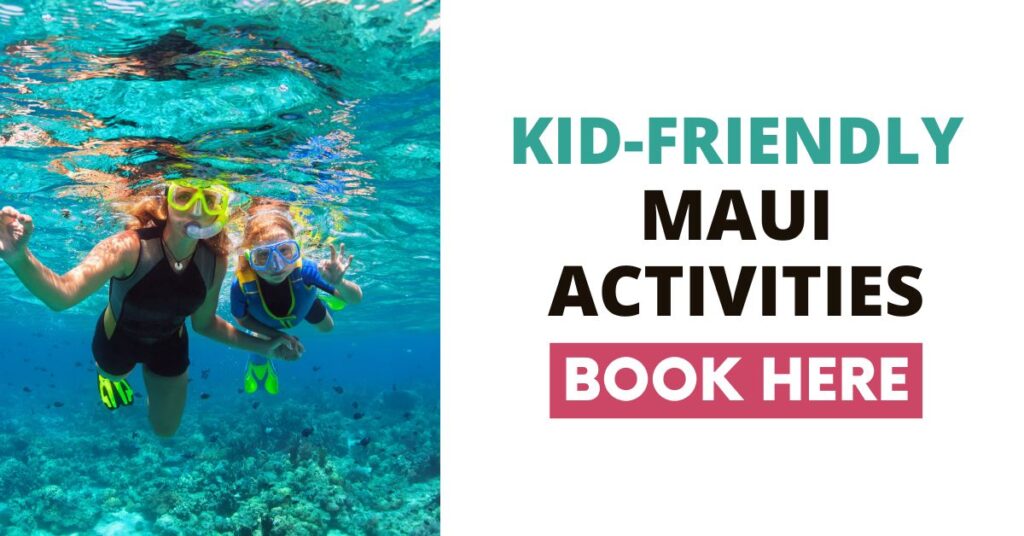 Once again, this is another opportunity to rent a home instead of a room. For families looking for awesome Maui accommodations, you really can't get better than VRBO Maui.
My boys and I always look for a home to rent if we can find one.
The ease of having your own kitchen, bathroom, driveway, etc. is just so nice on vacation. VRBO has options from camping to homes, and you should be able to find one that fits your needs and budget.
Just like Airbnb, booking through VRBO might mean giving up certain luxuries, but for us, the benefits are so worth it!
Look for rates to be anywhere from $99+ for camping trips and $150+ for homes. If you have a family, this is an option you don't want to miss!
It's so helpful when planning a cheap trip to Maui.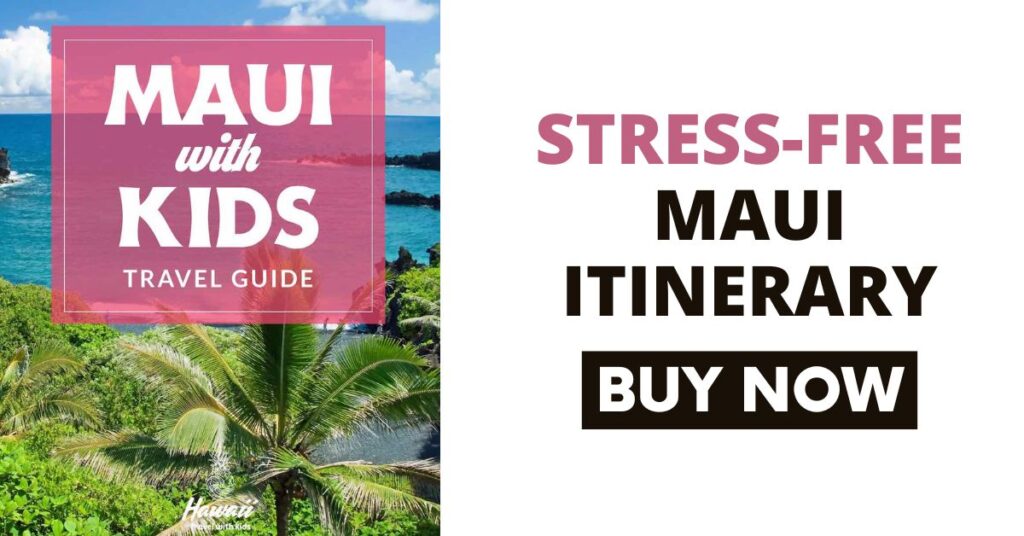 Wrap Up
Traveling to Hawaii is notoriously pricey, but it really doesn't have to be. Especially now that you know where to stay in Maui for cheap instead of a Maui resort spa.
If you identify a budget beforehand, you can absolutely work within that. Maui is such a wonderful place to visit, I truly don't feel like anyone should be held back from that simply due to financial reasons.
And make sure to read my 105 Tips for Hawaii on a Budget to save even more and plan cheap vacations to Maui!
Hopefully, my list of 7 Cheap Places to Stay in Maui Hawaii helps you get that vacation booked! Then it's your turn to feel like a kid on Christmas morning!