Are you planning a trip to Hawaii during winter and want to get some kid-friendly Hawaii activity ideas? Keep scrolling to find out 15 awesome activities to do during winter in Hawaii with your family!
This post about winter in Hawaii was written by Hawaii travel expert Marcie Cheung and contains affiliate links which means if you purchase something from one of my affiliate links, I may earn a small commission that goes back into maintaining this blog.
Don't Want to Scroll? Here Are the Top Hawaii Winter Things to do
hide
Hawaii is the only state in the tropics, and this unique location keeps the weather relatively warm throughout the year.
However, Hawaii also experiences mild winters, and temperatures dip during this period. There is more rain in December in Hawaii, and temperatures may drop to around 60°F. This cold season lasts up to March.
Winters in Hawaii are not at all like those on the mainland, so despite the drop in temperature, the islands are still extremely popular as people free other states where temperatures drop to sub-zero.
Compared to other states in the US experiencing extreme cold, Hawaii feels like a paradise for outdoor lovers during winter with all the fun outdoor activities in Hawaii.
If you let your kids tag along, there are many fun things they can do in Hawaii during winter, and this article highlights some of these things to do during winter. Plus, you can order a Hawaii Kids' Adventure Journal so they can keep track of the fun!
But, before we dive in, let me address a few common questions I get from readers about Hawaii winters.
Want to skip all the planning and just access my detailed Hawaii Itineraries complete with daily schedules, kid-friendly activities, and travel hacks? Click the button below.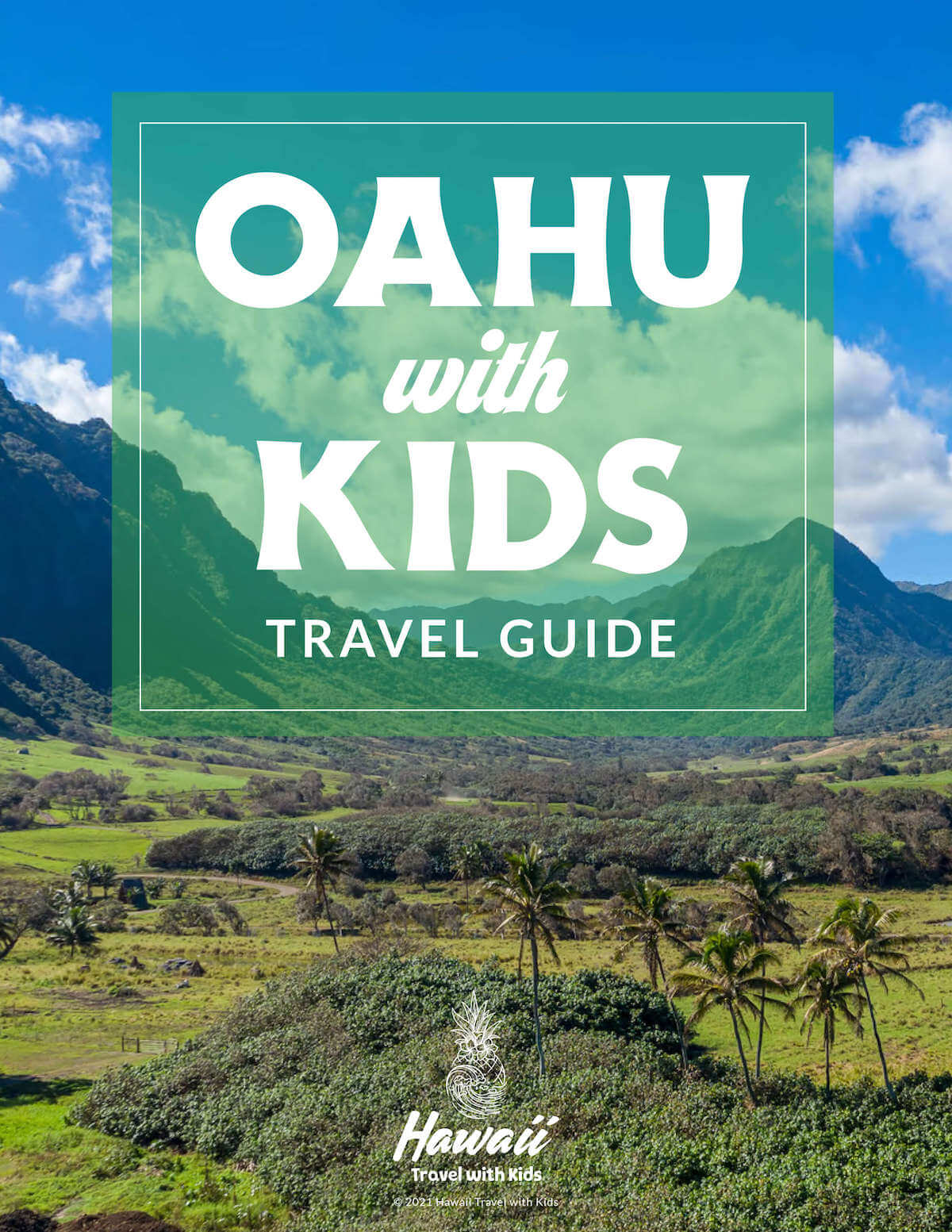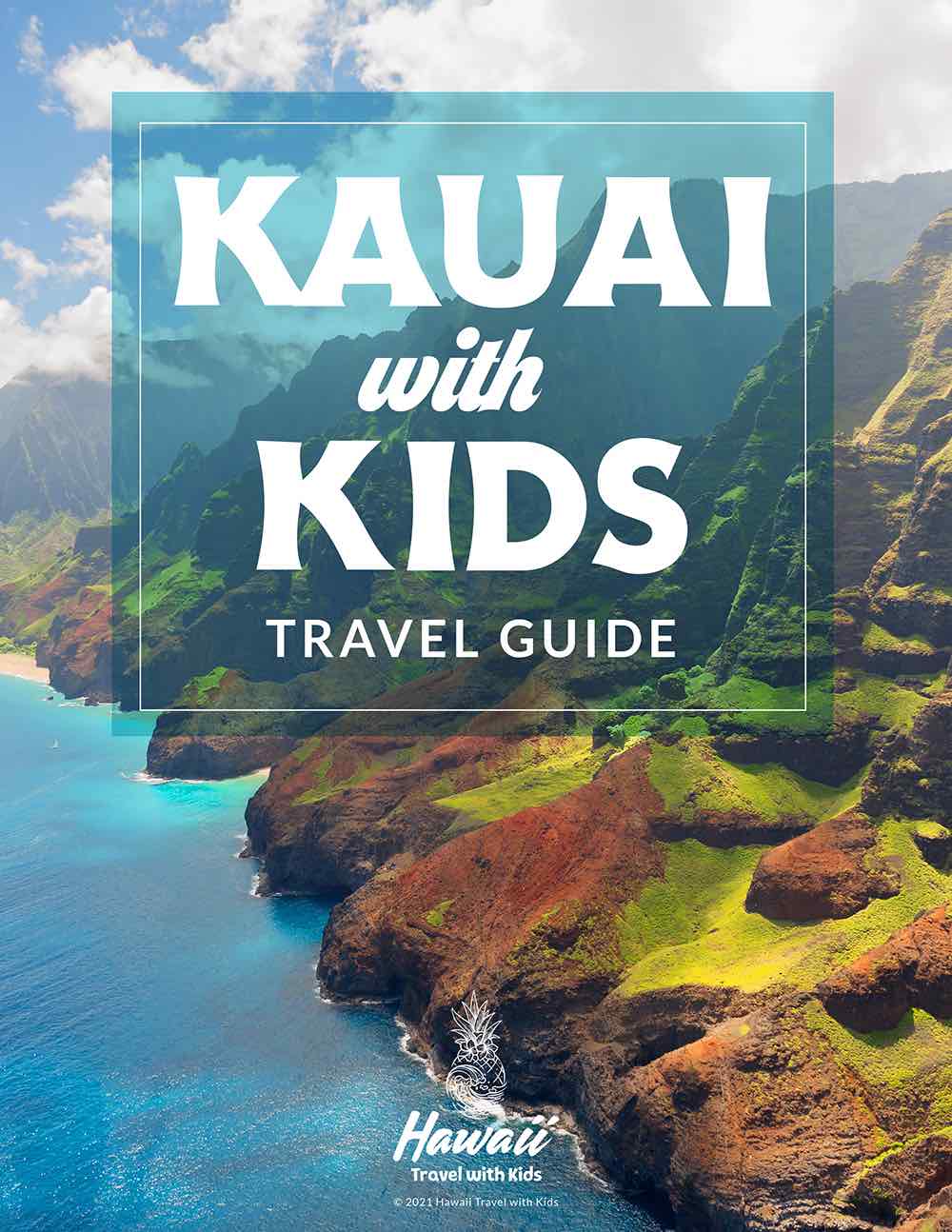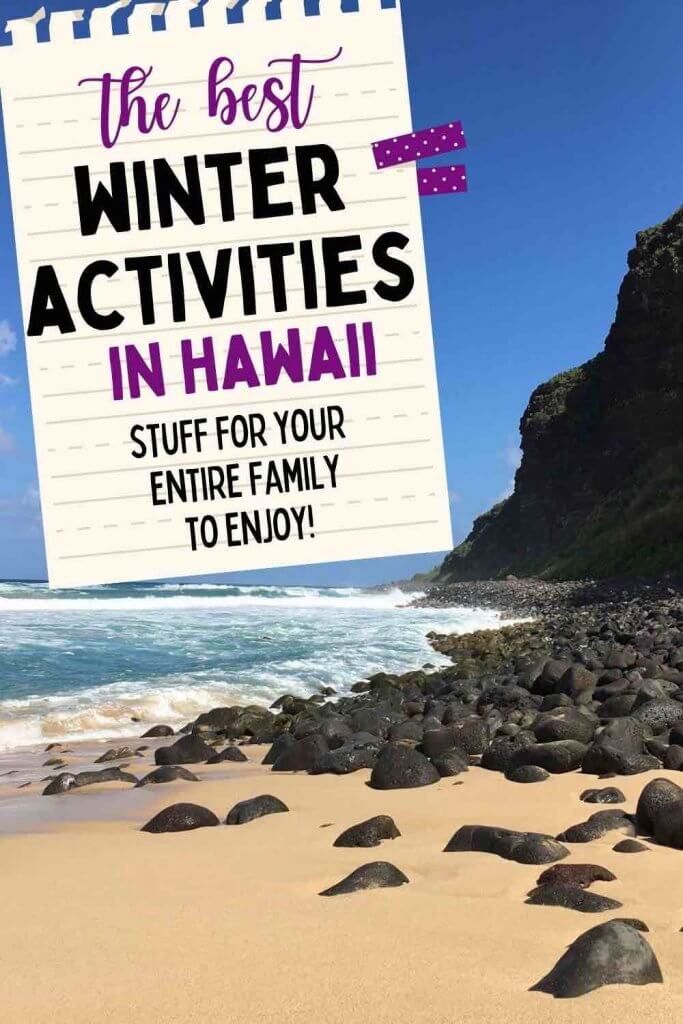 Top 15 Fun Things to do with Kids in Hawaii in Winter
There are so many things to do during the coolest months in Hawaii. Here are some of the fun winter activities to enjoy with kids in Hawaii!
1. Whale Watching
Between January and March, you get to witness whales in the shallow waters of the Pacific Coast as they do their annual migration.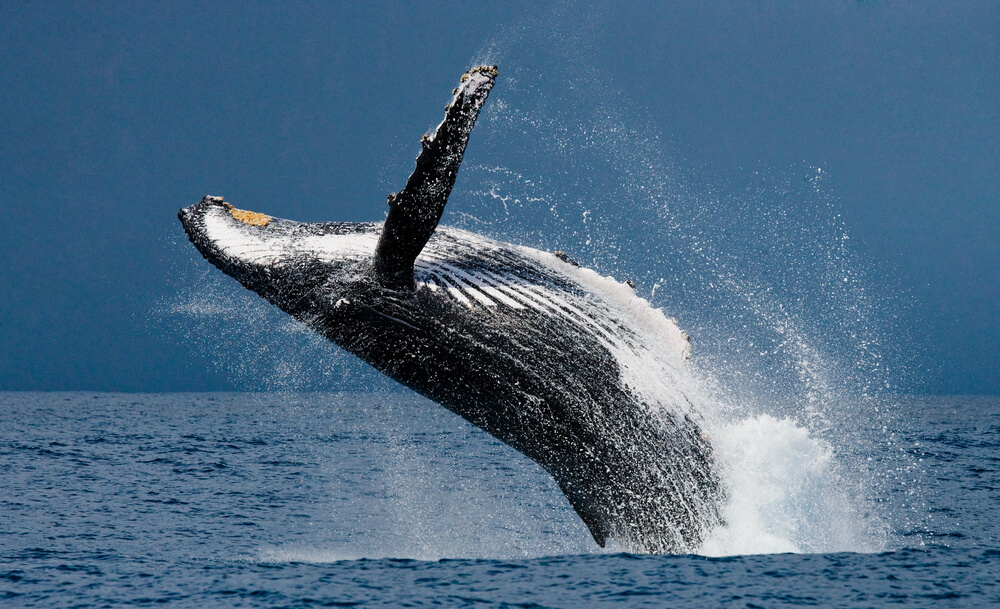 The best place to spot these whales is in Oahu at the Makapuu Lighthouse or in Kauai's Poipu Beach.
Waipio Valley Lookout and Hapuna Beach are also good locations to spot whales on the Big Island.
If you plan to visit Hawaii during the winter, you will definitely want to try to see some whales!
Read my full guides to whale watching on Maui and Kauai
2. Go Surfing or Watch a Surfing Competition in Oahu
You can let your kids try their hand at surfing. There will be guides and pro-surfers to guide them all along.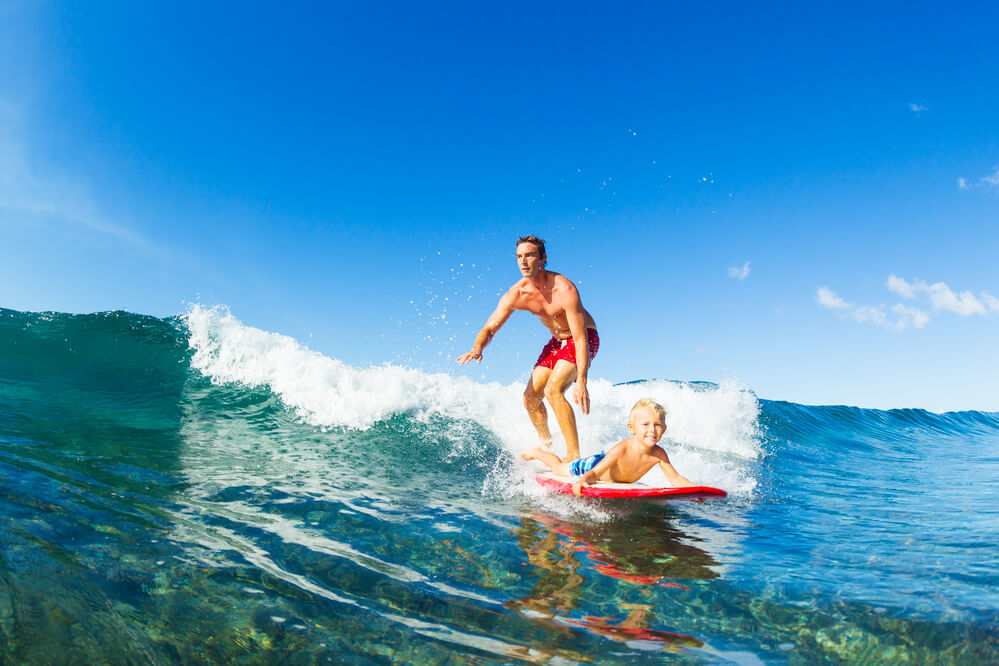 Oahu experiences some of the largest waves in the world, and during the winter season, you cannot miss a surfing contest going down in this location.
If you are contented with just enjoying the surfing contest, head over to Sunset Beach and watch as pro surfers battle it out on massive waves.
It is one of the top things to do in Honolulu in January or along the North Shore.
Find out where to go surfing on Oahu
3. Visit Haleakala National Park in Maui
This is a location you must visit with your kids when in Hawaii. This is a preserved park that contains a dormant volcano (from which it gets the name Haleakala).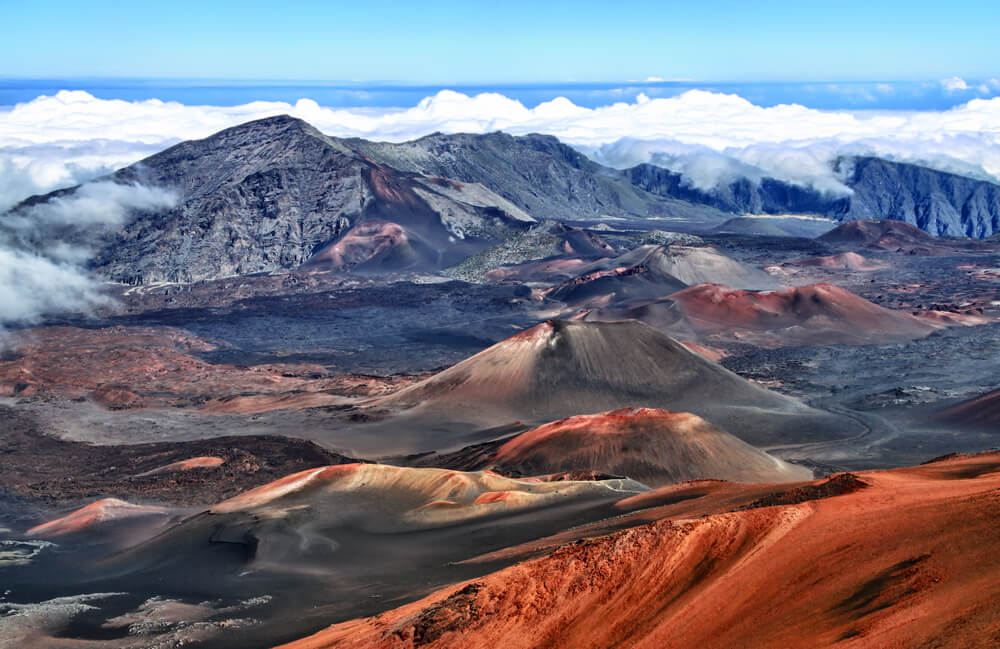 There are numerous hiking, biking, and walking trails inside this forest.
The locals have a myth that the demigod Maui hid the sun inside this forest so that the days in Hawaii would be longer than nights.
If you want to experience beautiful sunrises or sunsets, you have to head to the summit of the Haleakala crater.
You can either drive through scenic surroundings or take a hike to this summit.
It is another one of the best things to do in Hawaii in December.
Get all my Haleakala National Park tips!
If you want your kids to experience the best and unique local experiences, avoid the tourist traps and do what the locals do.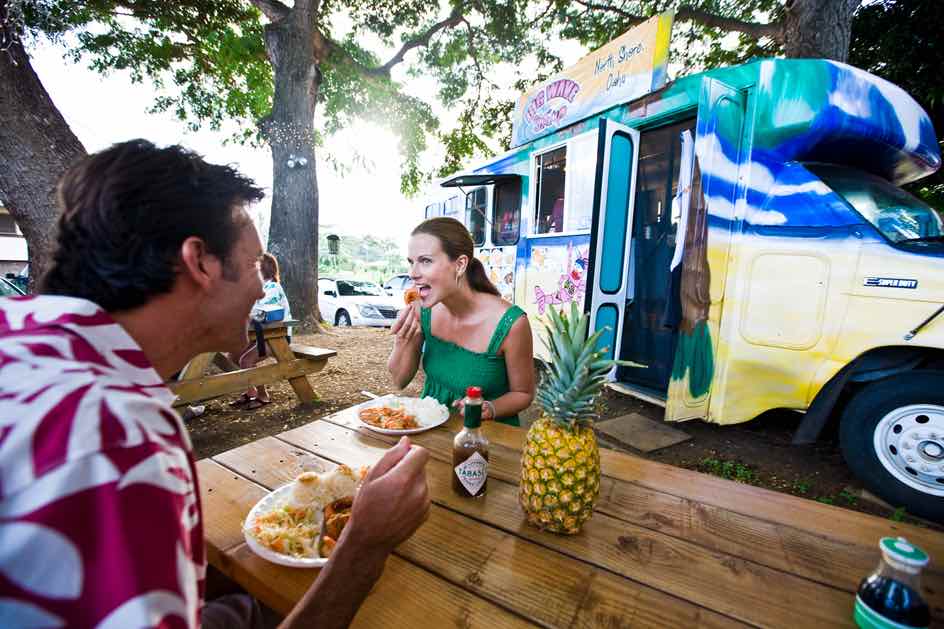 The locals know where you can get the best local meals during Hawaii winter break.
Festivals and events happen in the streets of Hawaii during winter all the time. Your kids might get the chance to experience and even participate in one.
5. Go Swimming in Sharks Cove
Sharks Cove is a popular beach in North Shore Oahu.
Do not worry; the chances of seeing a shark here are very low. You will see other marine life instead and get to enjoy the pristine waters on this beach.
It is very kid-friendly, making it another one of the best things to do in Oahu in December.
6. Attend a Hawaiian Luau
One of our favorite things to do in Hawaii with kids is take them to a Hawaiian luau.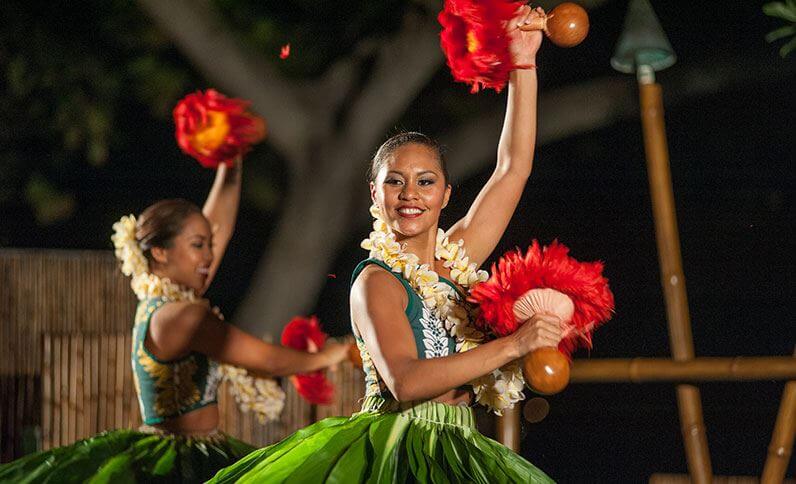 There are so many kid-friendly luau activities, Hawaiian food for even the pickiest of eaters, and an entertaining show.
If you are wondering what to do in Hawaii in January, you cannot go wrong with a luau!
Find out the best luaus on Oahu, Kauai, Maui, and the Big Island
7. Visit Honolulu City Lights
Hawaii is a bright place, and in December, the island of Oahu gets lit up to celebrate the holidays. And it is one of the best things to do on Oahu this winter.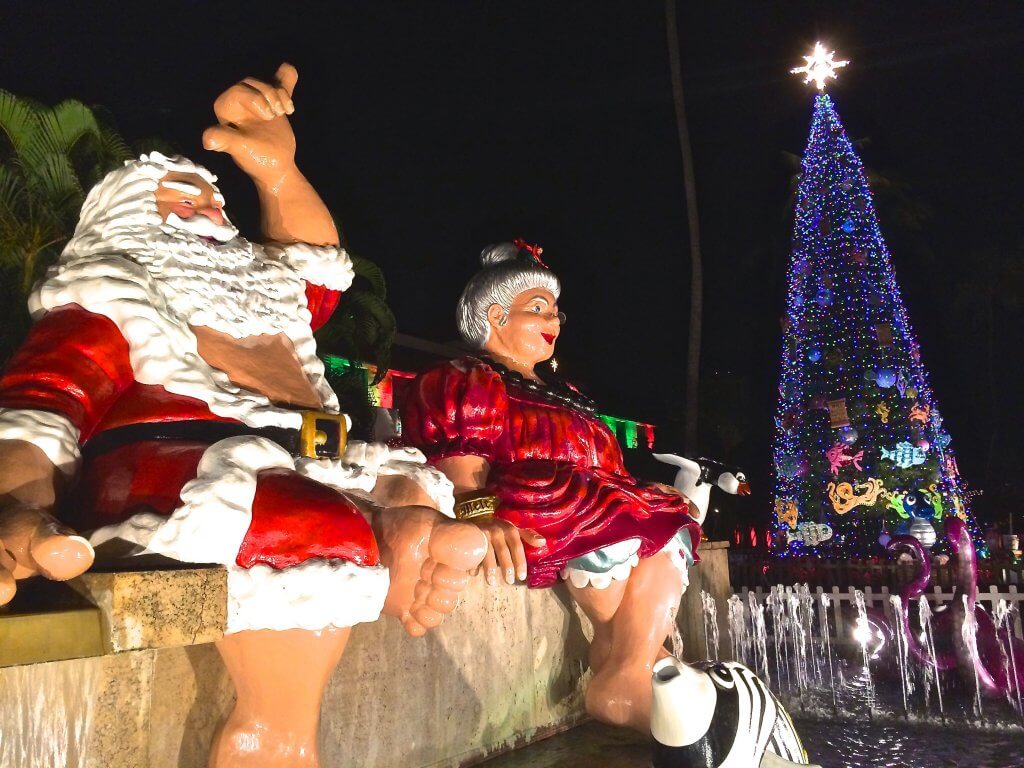 There are many festivities your kids can enjoy here, including the Electric lights parade and taking strolls around dancing lights and decorations near the statues of Santa.
Pose for memorable family photos here.
8. Snowboard at Mauna Kea
Hawaii might be in the tropics, but the "white mountain" (Mauna Kea) is one of the tallest mountains in the region at over 13,500 feet.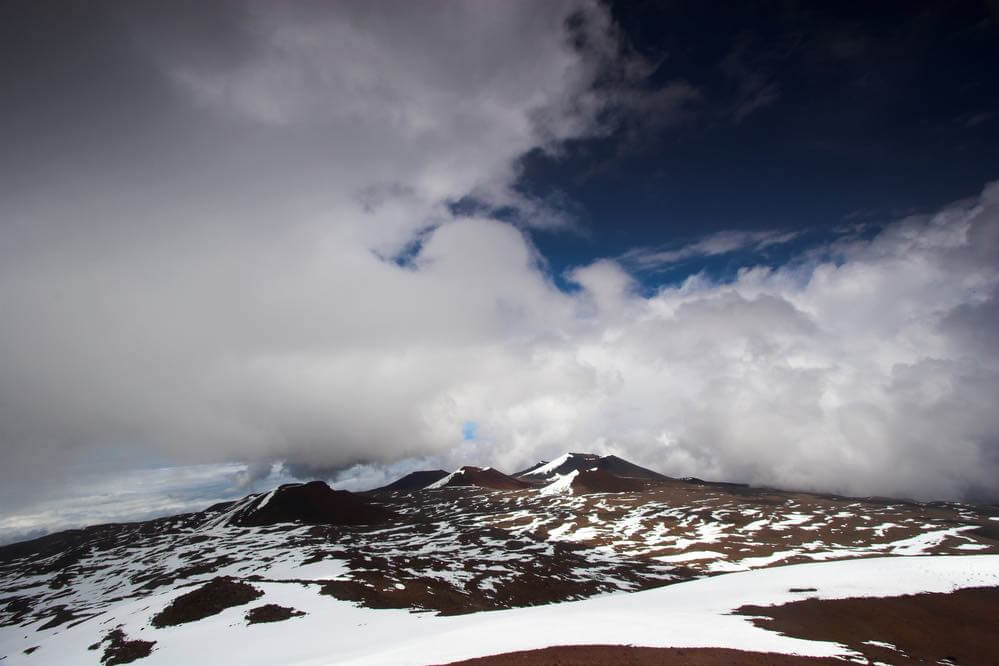 You can find snow at the summit as the temperature here is much lower because of the altitude.
You can access this summit by taking hiking trails in the mountains or driving up through rough terrain only a four-wheel vehicle can handle.
Mauna Kea is a volcanic mountain that is considered the tallest sea mountain worldwide.
You will want to explore this volcano at least once, as it is one of the most popular activities to do in Hawaii.
9. Snorkeling, Swimming and Scuba Diving
The temperatures might be cooler during winter in Hawaii, but they are still conducive for water sports.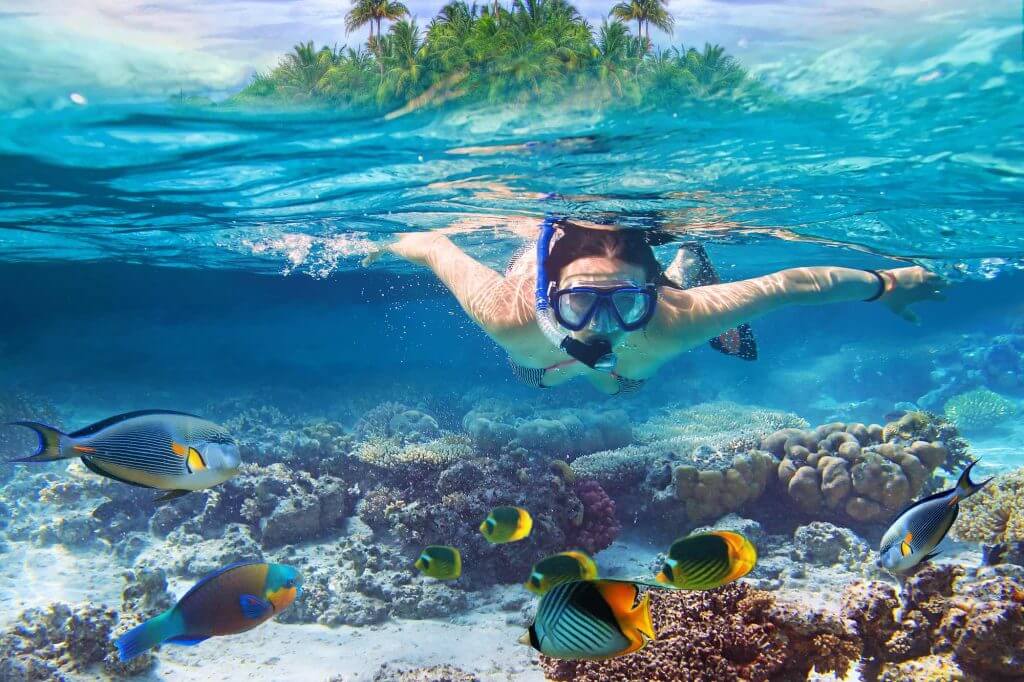 Snorkeling, boating, surfing, and kayaking are some of the great sporting Hawaii activities you can engage in when you visit the Hawaiian islands. The pristine waters allow for amazing water adventures.
Professional divers are also available to teach you and your kids how to scuba dive. There is no shortage of scuba diving places in Hawaii.
These are some of the top activities you can do in Hawaii anytime of the year, not just in the winter.
10. Visit the Popular Waikiki Beach
This beach is very popular, even in winter. There are amazing and colorful hotels lining up the beach, and the sandy shores would be a great relief for your toes.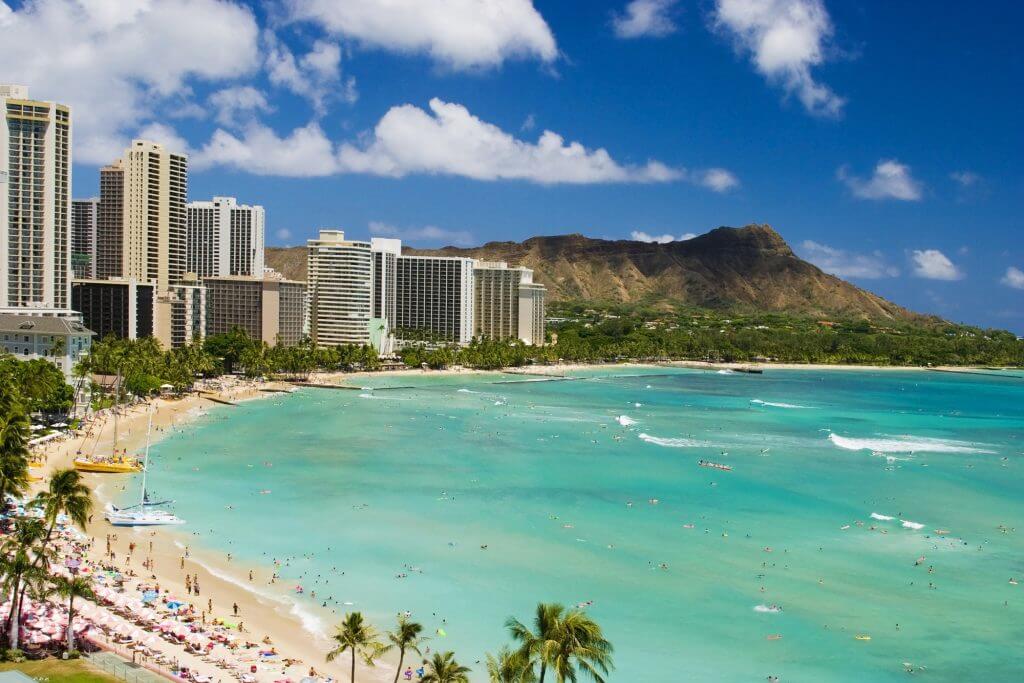 There will be fewer crowds than in the summer.
Plus, there are tons of things to do in Waikiki for families and lots of cheap places to eat!
For a Hawaii winter, you can't go wrong with visiting Waikiki Beach!
11. Hop on a Boat Tour in Waikiki
If you want to experience the amazing beauty of the surroundings, you can get tickets for a boat tour near Waikiki Beach.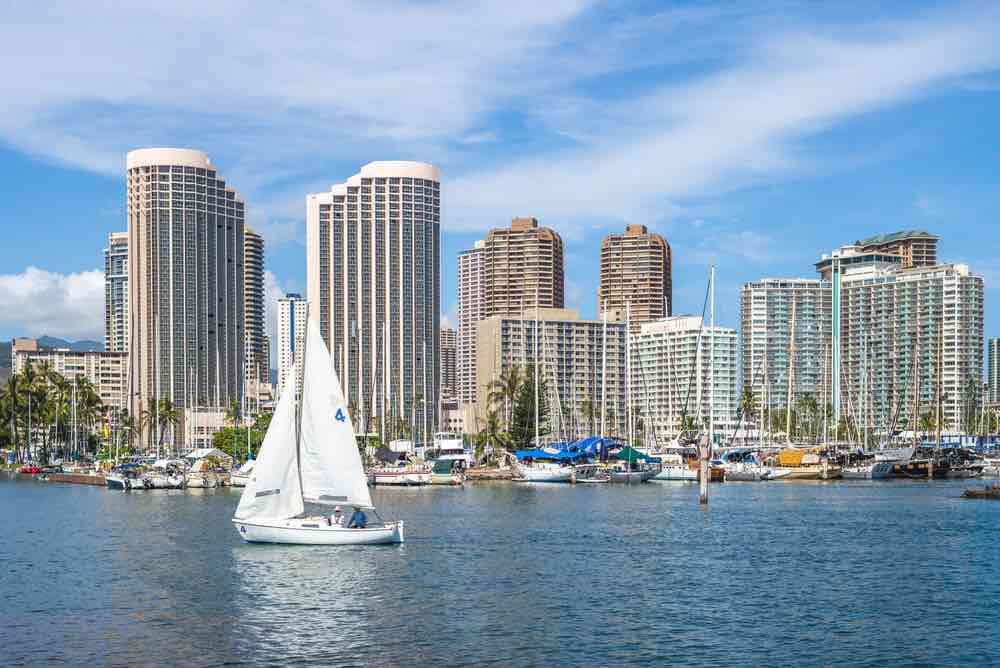 There's a sunset boat tour that will take you through places with stunning beauty. Find the best prices here.
The sunset at Diamond Head will be something spectacular.
Or join a snorkeling cruise where you'll be able to see Hawaiian green sea turtles! Find the best prices here.
No matter what boat tour you decide on, it's another one of the best things to do in Hawaii in January.
Check out the top boat tours on Maui and Oahu
12. Eat Shave Ice
You can find authentic Hawaiian shave ice on every island in Hawaii. It's one of our favorite things to do in winter and every single trip!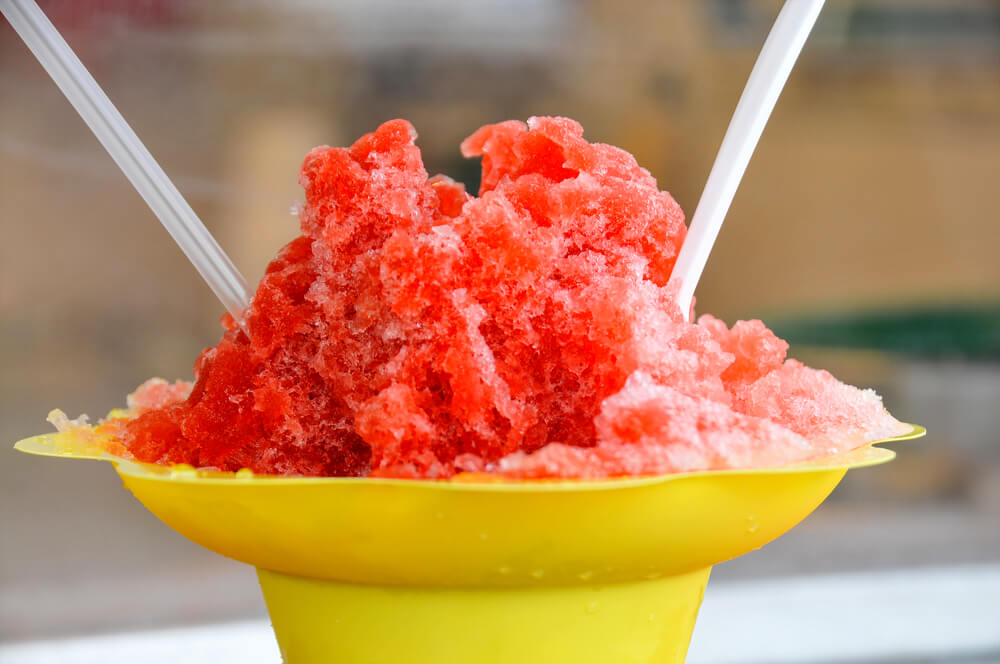 In Haleiwa, on the North Shore, you cannot miss the locals selling this sweet, popular treat and some iconic shave ice stands.
They make these ice shavings in different shapes and colors, and your kids will love eating them.
It is one of the fun things in Hawaii you will love to try.
Find out my favorite shave ice spots on Oahu, Maui, and Kauai!
Hawaii is a gorgeous island. You might not be able to experience all its beauty on the ground.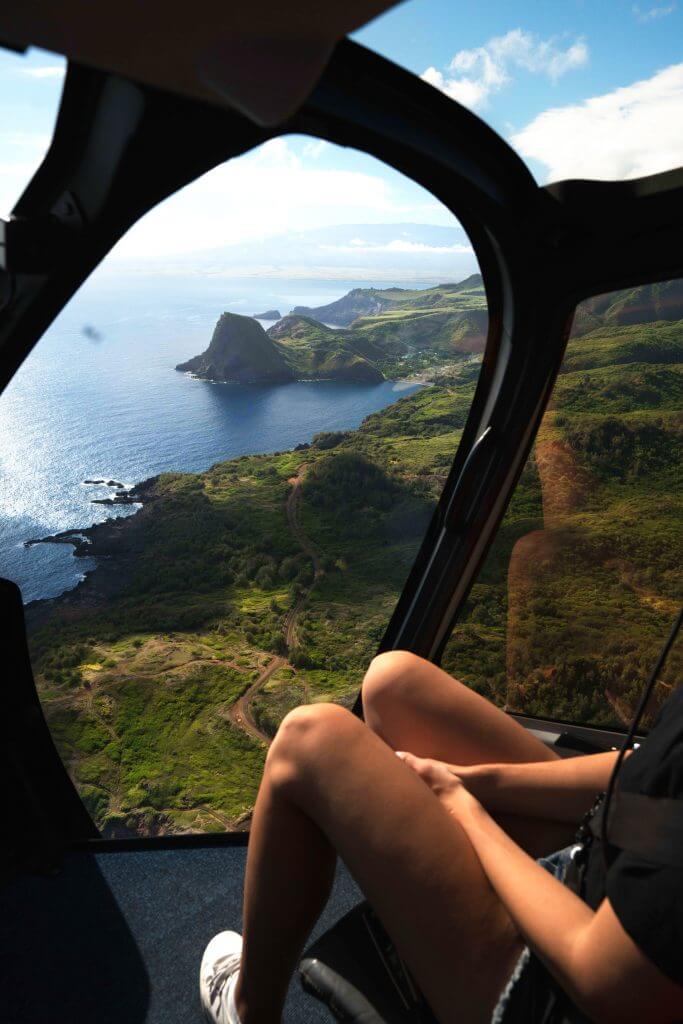 If you have some money to spare, another one of the fun things to do in the winter is to treat your kids to a helicopter tour of Kauai and its surroundings.
You will experience the stunning beauty of Na Pali Coast, Jurassic Falls, and Mount Waialeale.
Hire a Kauai ECO adventure helicopter tour for a 50-minute tour that hits the highlights! Check out the latest prices and more details.
It is one of the top winter activities in Kauai for sure!
14. Mountain Tubing in Kauai
If you are going to spend winter in Kauai, try mountain tubing!
Starting at the Old Lihue Plantation in Kauai, guests are set to float through the tunnels and canals of the old irrigation system.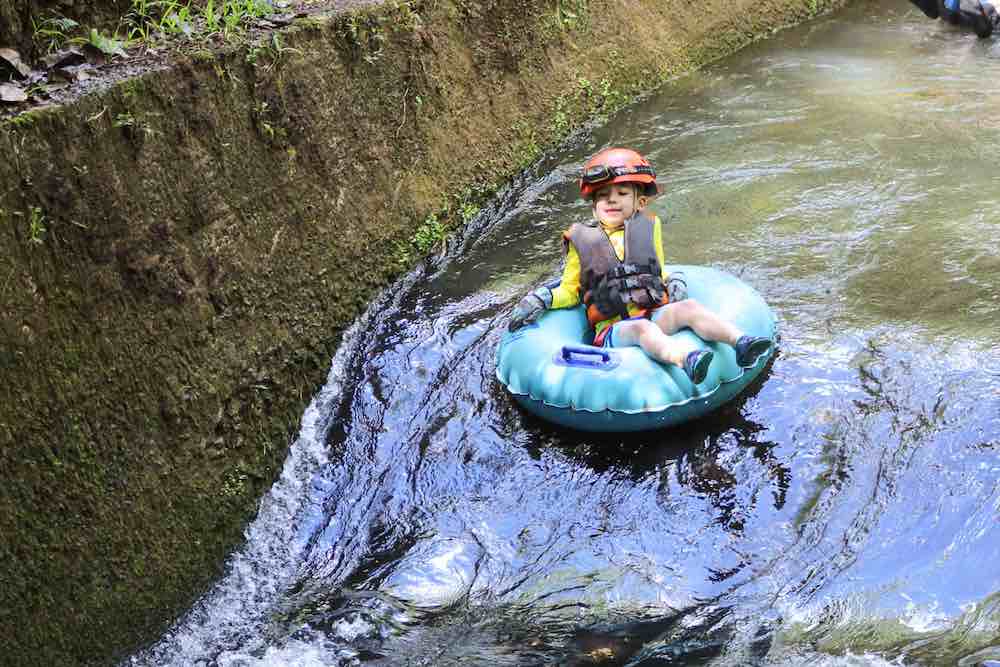 This is a guided tour where you can expect to pass through dark tunnels and beautiful landscapes. It's definitely one of the most fun things to do in Lihue!
Read my full Kauai mountain tubing review
15. Take a Bike Ride on Maui
There are many biking trails, and rental bikes are always available for willing guests and another one of the fun things to do in Hawaii in December.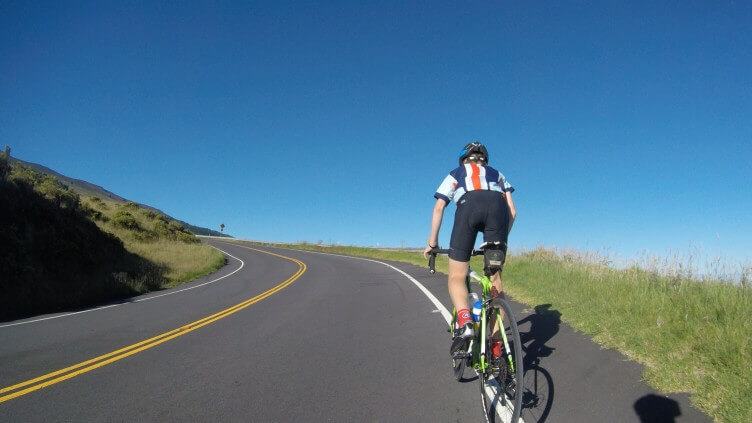 If you want to go mountain biking, you can follow trails that lead down from Haleakala Crater.
Read my full Maui bike rental post
Winter in Hawaii FAQs
When is winter in Hawaii?
Lots of people wonder, "Is there winter in Hawaii?" Most people consider November through March to be winter in Hawaii.
Is winter a good time to visit Hawaii?
I think so, but it really depends on what you're looking for.

Hawaiian winter is an awesome season to witness the humpback whale migration, sing Hawaiian Christmas carols, and enjoy warm temperatures and sandy beaches.

But, it also tends to rain a lot, which can wreak havoc on a detailed Hawaii itinerary.
How cold does it get in Hawaii in the winter?
It usually doesn't get much colder than 60 degrees in most places in Hawaii.

However, if you head up to the mountains (like Haleakala or Mauna Kea), it has been known to snow there!
Best Things to do in Hawaii in Winter Wrap-Up
Now you know what to do in Hawaii in winter! These are just a few of the things to do in Hawaii in January and December, but there are tons more.
Enjoy all the fun things to do in Hawaii during winter for kids during your next trip!
P.S. Join our Hawaii Travel with Kids Facebook group to get connected with other families planning a trip to Hawaii!