Check out these 7 awesome Maui hiking trails that are perfect for adventurous travelers who want to do a little hiking on Maui. Scroll down to read them all!
This Maui hiking trails post contains affiliate links which means if you purchase something from one of my affiliate links, I may earn a small commission that goes back into maintaining this blog.
If you are looking for a little bit of adventure on your Maui vacation, try hiking!
I've pulled together the most popular hikes on Maui that are perfect for tourists wanting to see some unbelievable sights on this gorgeous Hawaiian island.
These are perfect half-day adventures, so you'll still have energy to play at the beach, drive around Maui, go on a tour, or simply relax by the pool.
If you are an adventurous traveler heading to Oahu, you might also be interested in the best waterfall hikes on Oahu and the best North Shore Oahu hikes.
Don't have time to read a bunch of Hawaii blog posts and reviews? Here are some of our top picks for visiting Maui.
Popular Maui Tours/Activities
Favorite Maui Resorts/Hotels
Andaz Maui (this is a luxury resort with the best luau on Maui)
Honua Kai Resort & Spa (this is one of our personal favorites because there are tons of pools and there are condo options)
Want to Rent a Car in Hawaii?
One of the best places to rent a car in Hawaii is Discount Hawaii Car Rental because they get the best rates from top national companies like Alamo, Dollar, Thrifty, Avis, Enterprise, Budget, and Payless.
Want to skip all the planning and just access my detailed Maui Itinerary complete with daily schedules, kid-friendly activities, and travel hacks? Click the button below.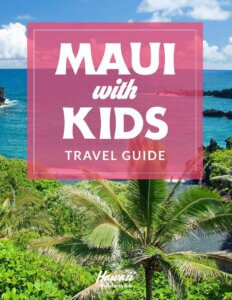 Maui Hiking FAQs
Can you hike on Maui?
Absolutely! In fact, Maui has some of the best hiking in Hawaii! From Haleakala Crater to trails off the Road to Hana, you won't be disappointed with Maui hikes.
Where should I stay in Maui for hiking?
If you are planning on doing a lot of hiking on Maui, I'd suggest staying near Kihei or Paia. These areas will get you closer to the Road to Hana and Haleakala than staying in Lahaina or Kaanapali.
Can you swim in the 7 Sacred Pools?
Sometimes. It's really important to check online before you make the drive as 7 Sacred Pools (aka Oheo Gulch) is often closed after rain or stormy weather.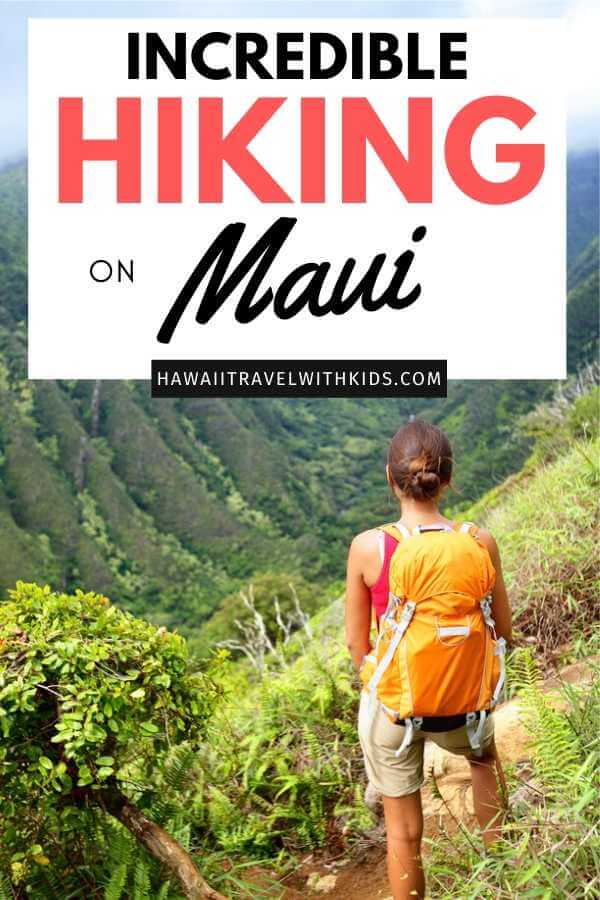 7 Amazing Maui Hiking Trails
The Haleakala Sliding Sands Trail is situated inside Haleakala National Park. It is rated as a pretty challenging hike but is also widely revered as being worth the challenge.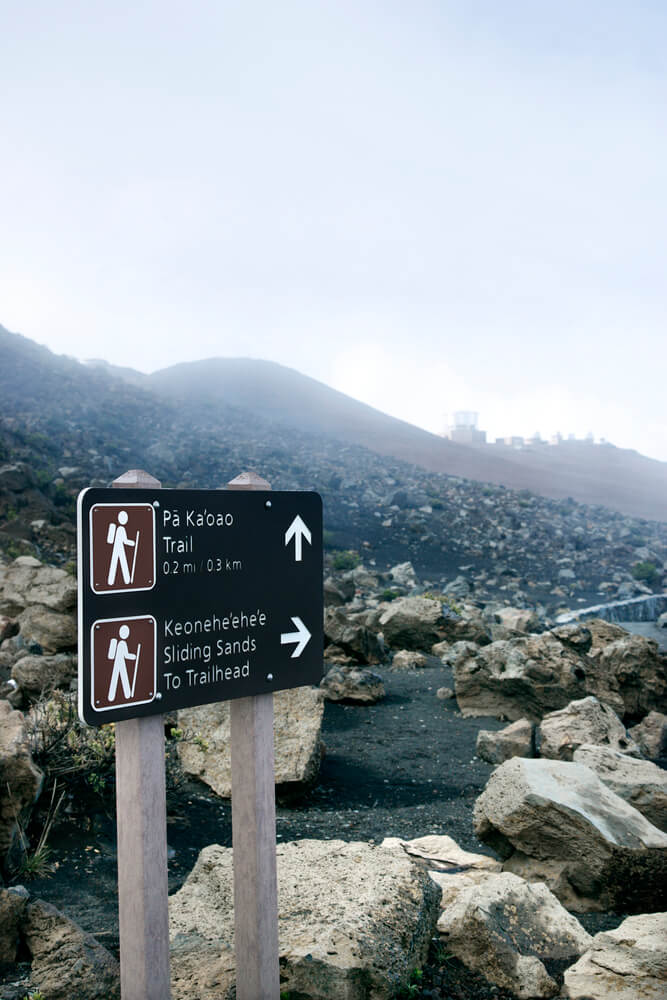 The entire trip runs for about 5 miles, with the first 4 miles going down 2800 feet to the valley floor.
The final mile is an arduous hike-climb up Haleakala's crater rim which is where the real challenge is. However, the views from the rim when you finally make it up are absolutely worth the hike.
For less experienced hikers, it's advised that you take a hiking pole, essential items like water and sunscreen, and make sure you have a healthy meal before going on the hike.
Situated above the Seven Sacred Pools (traditionally referred to as "Oheo Gulch"), Pipiwai Trail is one of the most beautiful hikes you can find in Maui.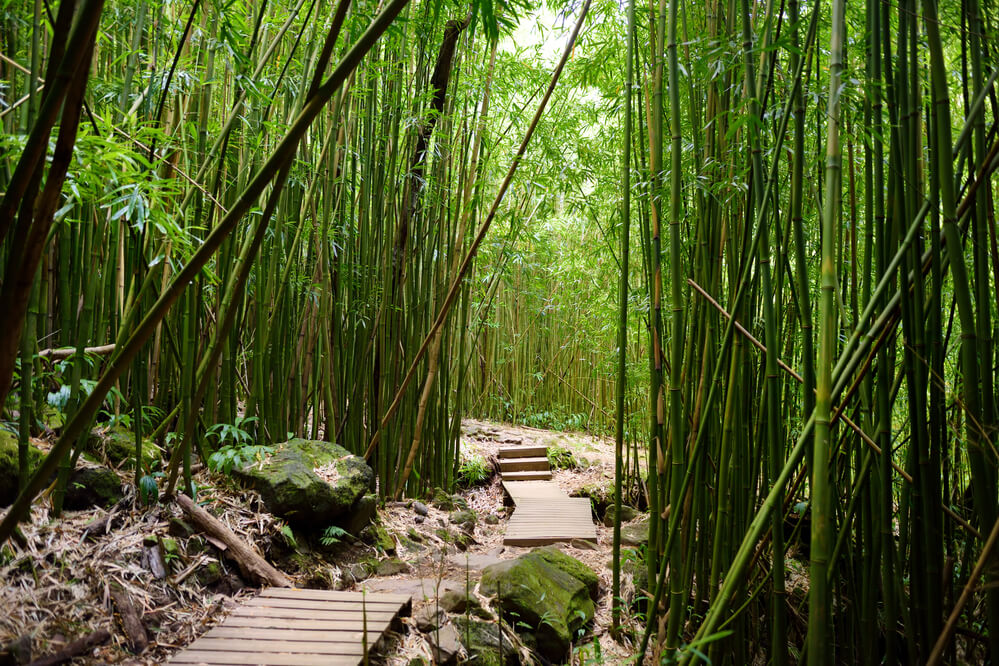 With a slight elevation of 650ft, the trail runs a four-mile roundtrip hike that takes from 2.5 hours to about 5 hours to complete. The timing depends on how lost in nature you get and the Oheo Gulch lots of natural beauty to ensnare anyone.
From the majestic waterfalls to the dense bamboo forests, to the calm streams that invite passers-by to take a dip; there will be something to feast your eyes on at any point in time.
Twin Falls is a privately owned out and back trail that runs for about 2.4 km. Rated as a moderate hike, it is located close to Haiku and sees a lot of traffic throughout the year.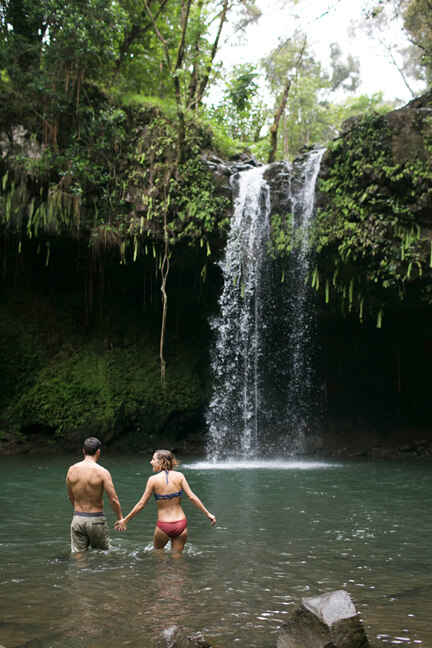 Primarily, it is used for nature trips as well as hiking. It features a gorgeous waterfall that many hikers have found pleasure simply standing under.
However, the waterfall can bring too much water to the trail in the rainy season. Because of this, the upper trail is sometimes closed in the rainy season. This trail is dog-friendly, but dogs must be kept on leash.
Situated near Wailuku, Waihe'e Ridge Trail is an out and back trail that extends for 6.3 km.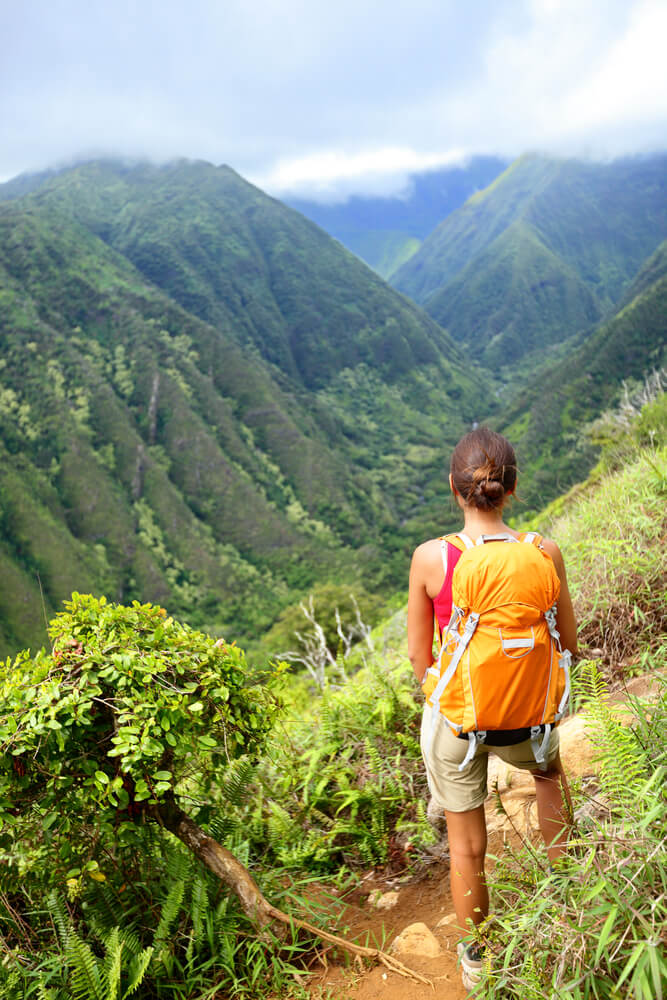 Rated as difficult, the trail features a waterfall as well as multiple activity options. You can go ridge-line hiking, enjoying the marvelous views of the great valley and the flora it contains. The trail is also suitable for trail runners of all skill levels.
Hikers are permitted to bring along their dogs for the hike. However, they must be kept on a leash always.
Related to the Sliding Sands Trail by proximity, Hosmer Grove Trail is another trail that can be found in Haleakala National Park.
Unlike the Sliding Sands, this one is less challenging. However, Homer Grove gives hikers an enjoyable hike with beautiful scenery.
On this simple hike, you will be able to see some of the famous sandalwood trees in Hawaii. You will also find your way to the Supply Trail, an alternate trail that takes veers from Hosmer Grove and leads to a small forest of trees that are locally found in Hawaii but were brought by a foreigner in 1910.
Located in the old and secluded Kings Garden just outside Haiku, this beautiful trail features a picturesque garden and a breathtaking waterfall.
Open only to a few people every year, visitors to this amazing place are taken on a guided, moderately difficult hike through the gardens and up to the waterfall, getting a chance to look at fauna and flora that can only be found in this beautiful and ancient rainforest.
Kapalua Coastal Trail is an out and back trail that runs for 3.1 km with very light traffic and an elevation of 46 meters. It is situated near Lahaina and offers some of the most scenic views. It is accessible to people of all skill levels and can be used for multiple activities.
Not only is hiking done here, but you can also bring kids here on nature trips, go trail running, or just hang out by the beach.
Enjoy views of the forest as you walk, or look out to the coast, where the water meets the sky in the most beautiful and magnificent views possible.