Planning a trip to the Big Island and want to learn more about the Hilo side of the island? Scroll to find out the best places to stay, eat, and explore in Hilo.
This Guide to the Best Things to Do in Hilo Hawaii contains affiliate links which means if you purchase something from one of my affiliate links, I may earn a small commission that goes back into maintaining this blog.
Don't Want to Scroll? Here Are the Best Things to do in Hilo
hide
Hilo, Hawaii is one of the more luscious places will find on the big island. Here you will find the green rain forest that you would expect from a tropical island as opposed to the Kona side of the island which is completely dry.
Hilo is a bustling little city with many attractions and plenty of things to see and do. Some call Hilo the heart of Hawaii due to its laid-back atmosphere.
Here you will find a place where the culture of Hawaii is preserved with modern accommodations.
Don't have time to read a bunch of Hawaii blog posts and reviews? Here are some of our top picks for visiting the Big Island.
Popular Big Island Tours/Activities
Favorite Big Island Resorts/Hotels
Want to skip all the planning and just access my detailed Big Island Itinerary complete with daily schedules, kid-friendly activities, and travel hacks? Click the button below.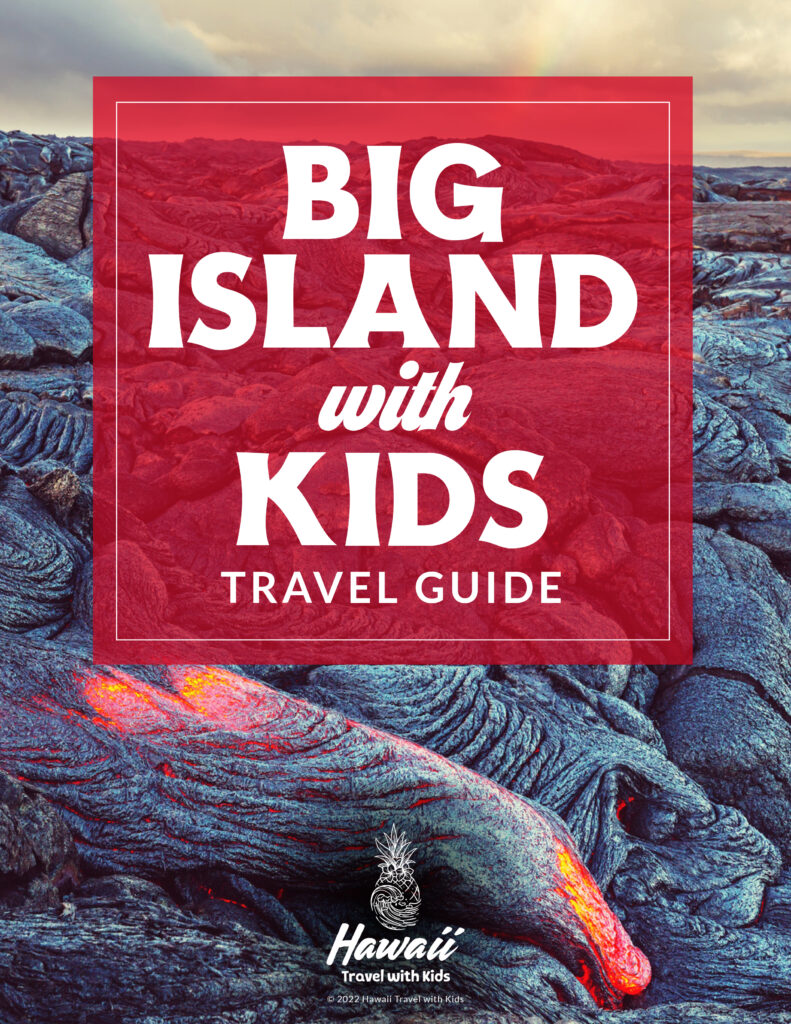 Hilo Hawaii FAQs
Is Hilo safe?
Yes, Hilo is a pretty safe area of the Big Island. Of course, you'll want to follow common sense safety precautions like not leaving valuables in your car and keeping doors locked.
Should I stay in Kona or Hilo?
It really depends on what you'd like to do. Kona has more resorts, but Hilo is closer to waterfalls and Hawaii Volcanoes National Park. It's ideal if you are able to do a split stay so you can see more of the Big Island.
How many days do you need in Hilo?
If your main goal is to sightsee, you won't need more than 2-3 days in Hilo. You'll want a full day just for Hawaii Volcanoes National Park and then time to explore waterfalls, beaches, and hiking trails.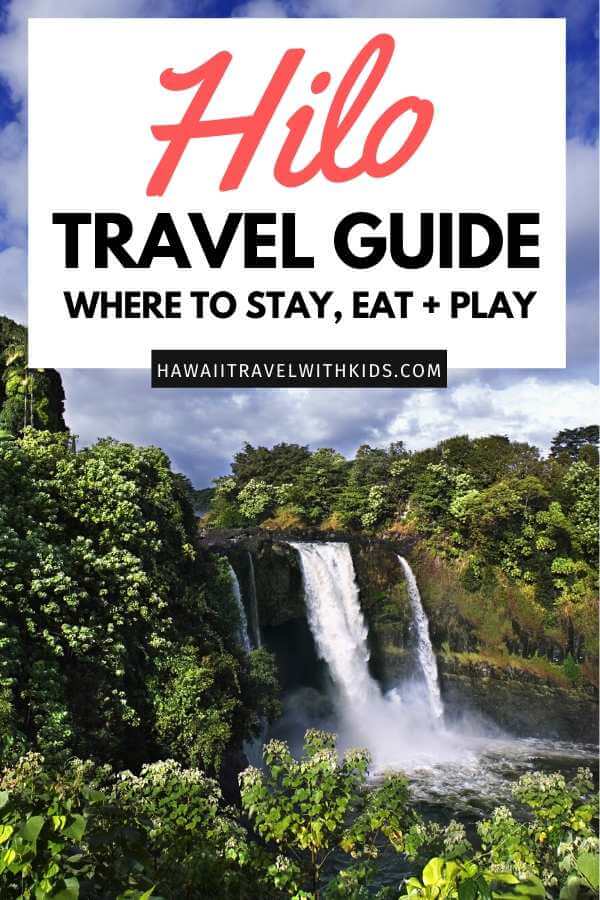 The Best Things to Do in Hilo Hawaii:
Hilo Hotel vs. Airbnb/VRBO
Hilo is on the wet side of the island which means that there isn't a day where it doesn't rain. Now it doesn't do a full monsoon but you will find later in the evening a light drizzle as clouds moving.
Due to the weather, a lot of the homes that you find can smell musty and even have mold growing in the corners of the homes.
This is just part of life of living on this side of the island. So if you are a bit of a neat freak you may want to just go straight to a hotel.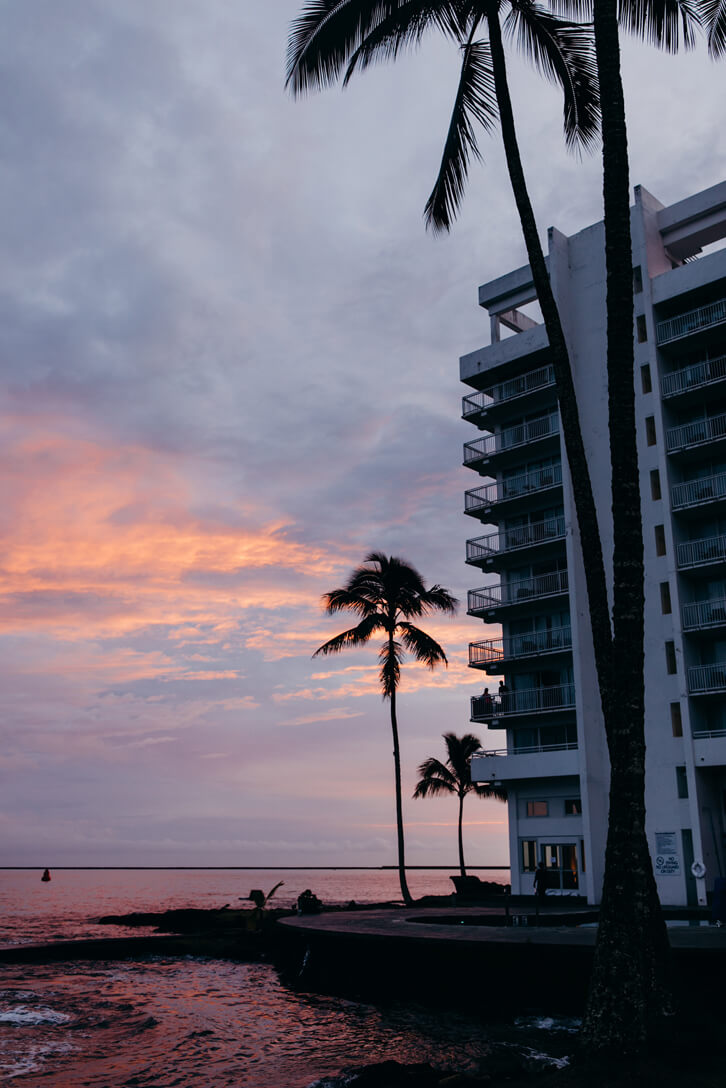 At least with the hotel you know that you're getting a clean room every time. Because the fact that hotels have higher standards than renting a home or room from an owner, you can rest assure that the place will be neat and clean.
Another thing that you will notice is the smell in the sheets when you go to lay down for the night. If you rent from an Airbnb/VRBO owner, chances are you're not going to have the fresh clean smell that you would expect because you are on the wet side of the island.
But, by going to a hotel you can rest assured that you will get the cleanliness that you are looking for and that you should want while on vacation.
Read more about cheap places to stay on the Big Island
Do you Need a Car to Explore Hilo Hawaii?
There is absolutely no doubt about it, you will need a car if you are on the Hilo side of the island. Getting around Hilo town is not a problem. In fact you could walk to many tourist spots and local places.
However, there is just so many things to see and do on the outskirts of Hilo that you will need a car to go and see them.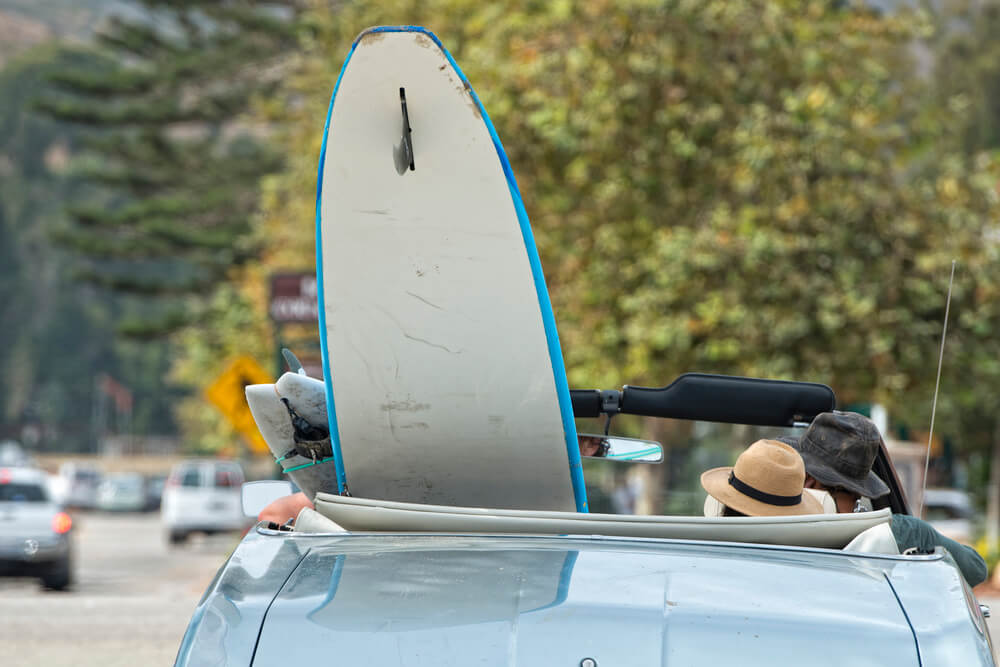 But if you're just planning on staying within the city limits, you can get around by public transportation such as buses, taxis, or walking. Just remember to budget your travel expenses with means of transportation while in Hilo.
For example, if you want to go to Hawaii Volcanoes National Park, you will need a car to get there.
The park is about 40 minutes away from Hilo and there are no public buses that take you there. Even a simple taxi ride to get you there will run you around $60 one way. Not to mention the fact that you may not be able to call for a taxi to come pick you up when you're done.
Plus, traveling to Volcanoes National Park, you will want your vehicle to see the sights.
And if you choose to go north to see Akaka Falls, you will need a vehicle to get there too. Akaka Falls is about a 45 minute drive north headed towards Honoka'a. The lush waterfall is found in Lapahoehoe. Not to mention all the other sites that you will miss if you stay just in Hilo.
By getting yourself a car you will be able to travel to Waipi'o Valley which is a black sand beach that requires a four-wheel-drive vehicle to get down into.
So if you're curious absolutely need a car while on the Hilo side of the island it all depends on what you want to see.
You want to see much waterfalls and gorgeous black sand beaches? Or do you just want to chill around town and look at the Banyan trees and old Hilo town?
Find out more about renting a car in Hawaii
Shopping in Hilo Hawaii
As for shopping, you will find all your necessities within the city limits. Here there are grocery stores and even a small mall that allows you to buy clothing and other things while on vacation.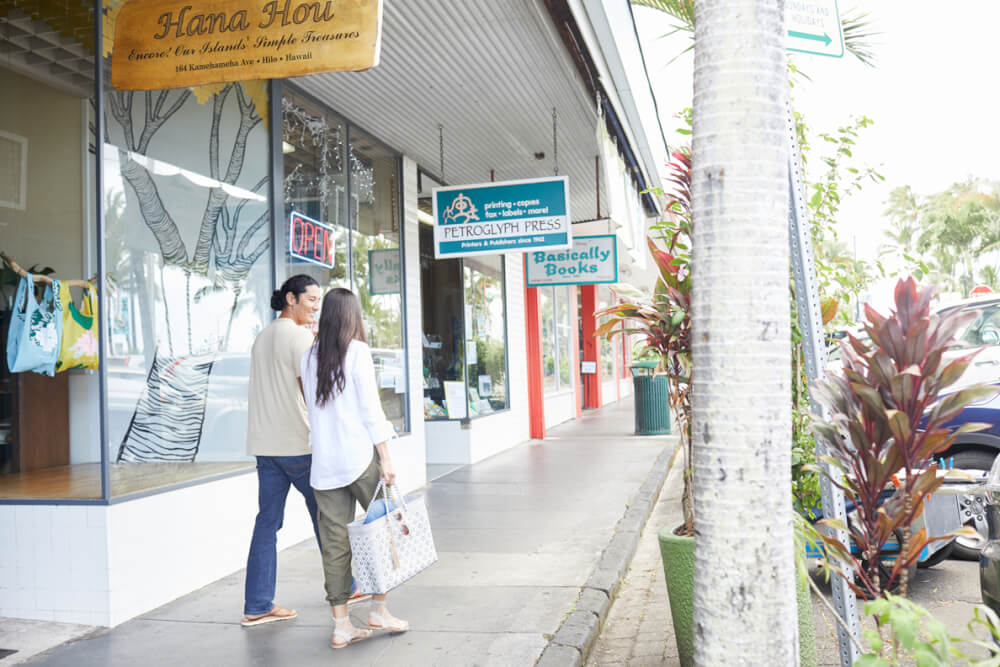 If you decide to cruise down the main strip Hilo, you will find boutique shops just as you would on the Kona side of the island. Of course all the boutique shops are going to be more pricey. So it all depends on how much money you want to spend for souvenirs and for food.
Hilo offers you the same thing that you would find in the other place, from fast-food restaurants to five stars, you'll find everything in the city limits.
The Best Restaurants in Hilo Hawaii
If there is one place that you should eat in Hilo it is hands down Cafe Pesto.
Found on the main strip in Hilo, this little mom and pop's restaurant has won several awards for awesome service and amazing food. There is something for everyone at this place. They serve lunch and dinner that has an island flair with modern dishes.
You'll want to try their amazing Thai Chili Shrimp Pizza. It is the right amount of zest and sweet. Or if you are in for lunch, go for one of their delicious sandwiches like the Halakalua. It has kalua pork or turkey in a mango chutney sauce that is to die for.
There are of course other fabulous places to eat. You'll find that the Hilo side does offer luaus at some of their more refined hotels and resorts.
But if you are on a budget, you can always find the regular fast-food places like Subway, Arby's, Jack n the Box, or even McDonald's.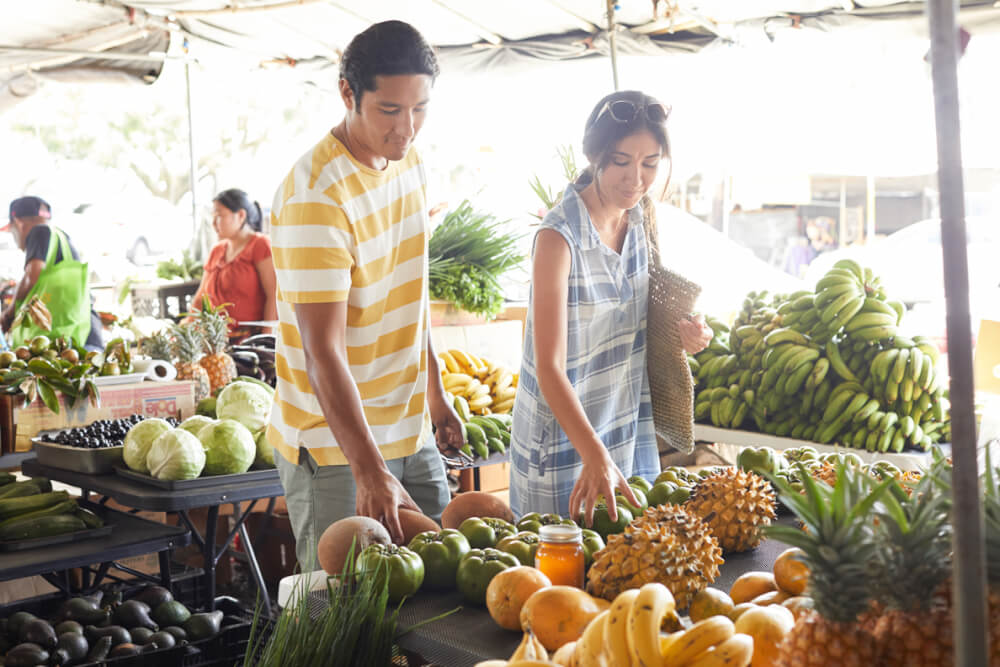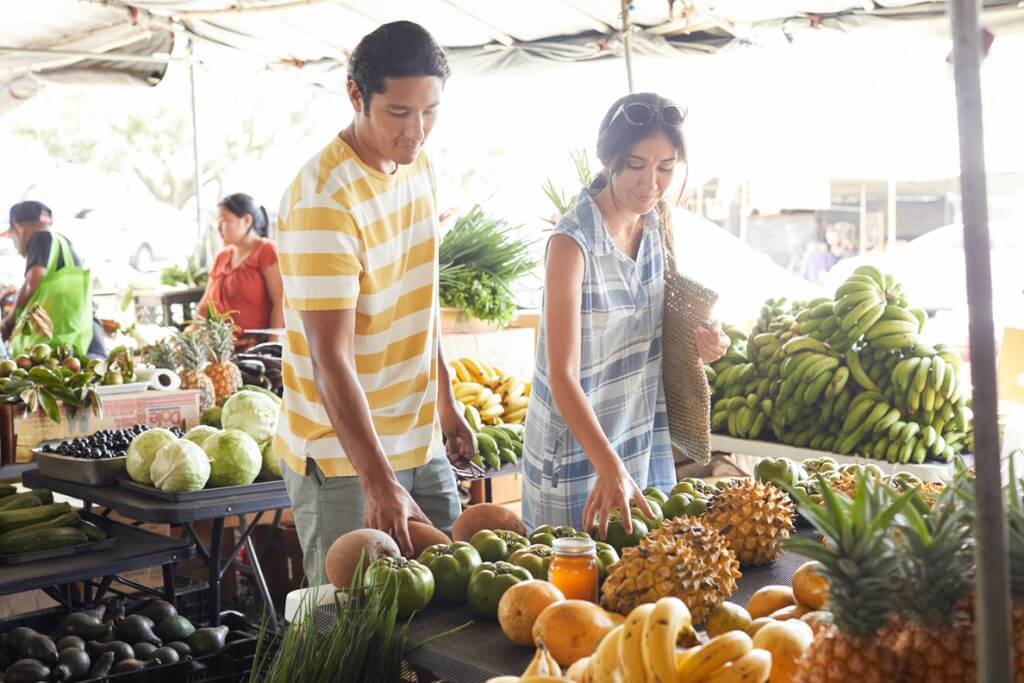 Be sure to stop and check out the different vendors if you are here on the weekend and can catch the Farmer's Market. You'll find an array of different treats from Babinka to sushi rolls and even Spam Musubi.
And don't forget to grab shave ice with ice cream in the center for an added treat.
Best Things To Do in Hilo Hawaii
Hawaii Volcanoes National Park
Depending on how much time you have, you definitely want to stop by the Hawaii Volcanoes National Park, which is located on this side of the island. From Hilo it is about a 40 minute drive.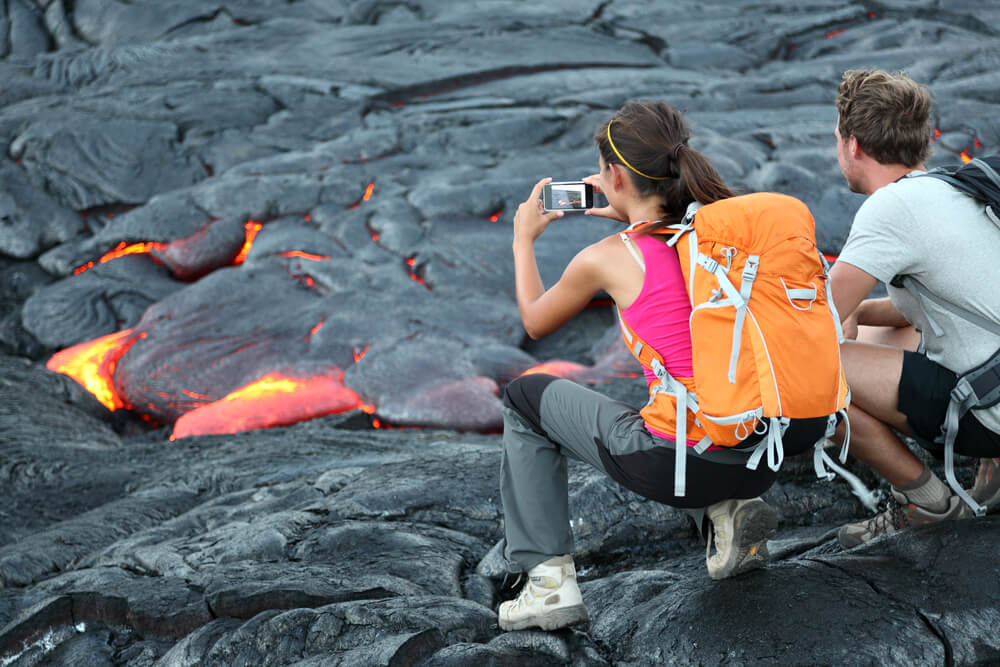 Once you're inside the Volcanoes National Park, there are tons of things to say and do and even more places to hike. You can explore on your own or join a Big Island volcano tour.
Read my full guide about Hawaii Volcanoes National Park
Akaka Falls
If you're looking for a place to check out waterfalls and the best one to go to on the side of the island would be Akaka Falls. Akaka Falls is located in the County of Lapointe way, which is roughly about 35 minutes outside of Hilo.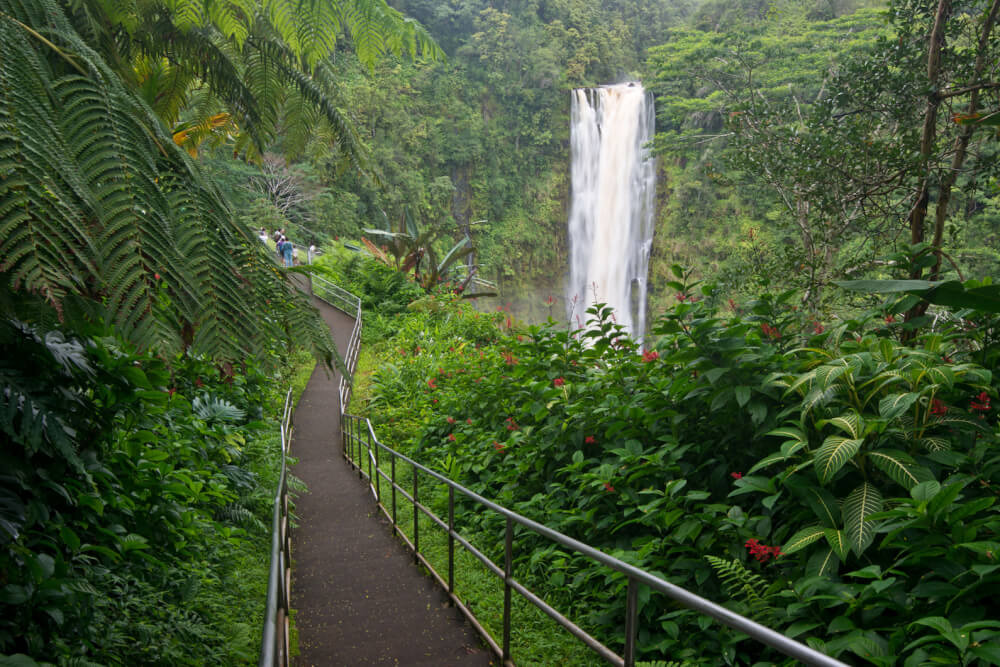 There, you will find a lush rain forest that is totally kid friendly and you can even take your stroller down to get a glimpse of an amazing waterfall the path is very well marked.
There's even fencing around the cliff area so that you don't have to worry about your little ones. It's one of the best cheap things to do on the Big Island with kids.
Rainbow Falls
Inside Hilo, there is Rainbow Falls that you could check out, but there is a downside to this area. If you decide to go to Rainbow Falls don't expect much.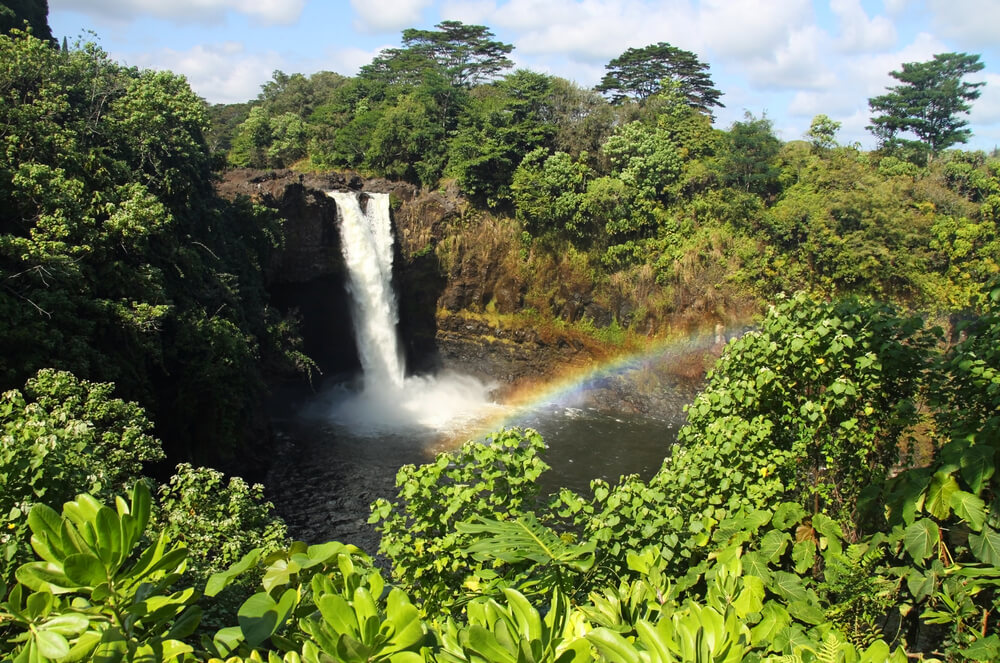 Rainbow Falls used to be a really pretty place that had an amazing waterfall gushing down into the gorge. However, due to the sugar cane plantation on the outskirts of Hilo, they diverted the water to feed the sugarcane and basically took away the waterfall.
What you get now is a trickle or a little stream every once in a while after rains but it is the mist that causes a rainbow to appear in the hole in the ground. Nonetheless, it's pretty and it is something to see because the hole is pretty deep. But, if you're expecting a roaring waterfall, Rainbow Falls is not the place to go.
Read more about the best Big Island waterfalls
Banyan Drive
Other sites that you want to check out is Banyan Drive in the center of Hilo. There, you will find remarkable Banyan trees that are so huge and so beautiful. They grow so tall because Hilo is on the wet side of the island.
You'll be amazed at how everything there is lush and green you can walk through the trees and through the park area. You'll want to take note of the cute little river that flows through the park area.
You can get a paddle board or kayak and trek the river. If you do, and go to the very end, you'll find a small but mighty waterfall. It is well worth the trip, but just remember to take your time as it is a long journey from the mouth of the river to the back where the fall is located.
However, you won't be able to get to this waterfall any other way. There is no hiking trail, or road, and it takes a good chunk of time getting there. But it's so worth it.
There are just far too many things to see and do in Hilo to make it all on this list.
Hilo Historical Sites
However, if you are a history buff, you may want to the checkout the scenic routes around Hilo where there are plaques posted on the side of the road to give you bits of information on what happened in the past.
One particular spot is at the point of Lapahoehoe, where there was a tsunami that wiped out the school. From the lookout point you can still see where the school was located by the water's edge and you can take the drive down there and read up a little of the history.
Best Places to Hike in Hilo Hawaii
Hilo is just such a remarkable little town that no matter where you turn you can find a trail either leading up into a lush rainforest area or to a lookout point to find a black sand beach along the coast. The best way to explore Hilo is definitely by scooter or car since it is a big little town.
Now, if you start at the pier where the cruise ships come in, you'll find little trails that veer off to left and to the right that will take you to different beaches. Some beaches are nothing but rocks while other beaches are black sand or even peppered.
Of course if you decide to go up the volcano area, there are tons of places to hike hunt and camp in this area.
Hilo Wildlife
Don't be surprised if you happen to run into a boar on the side of the road just minding its own business. Hilo is notorious for not only boars but goats and other wildlife.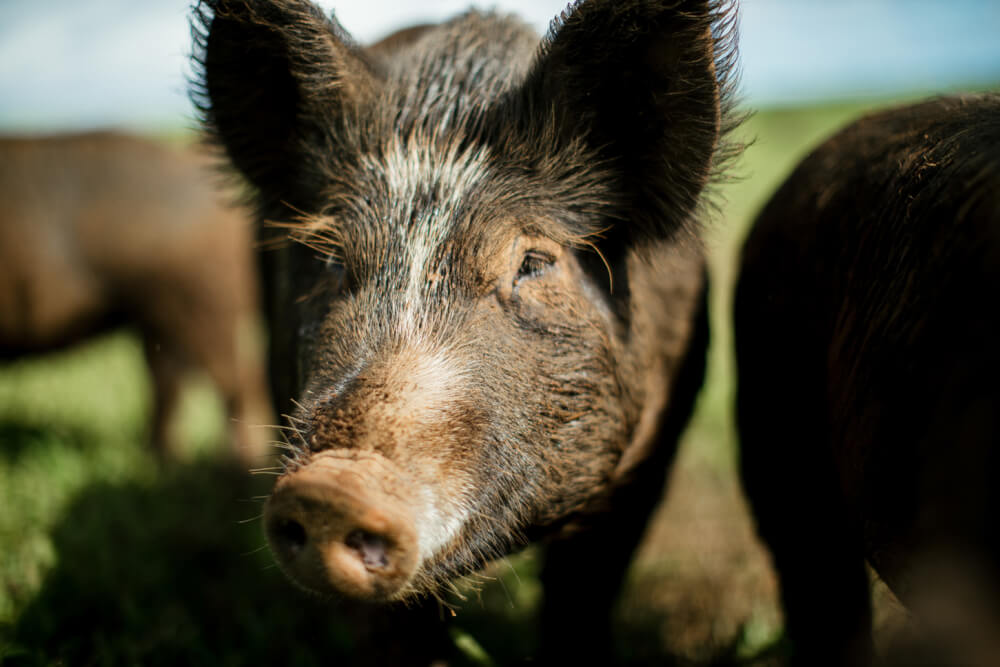 If you happen to see these wildlife creatures, do not stop and try to take a picture with them or near them, especially if it's a wild boar. Boars do have a tendency to be very territorial and they will rush you and you can get hurt.
Another thing that you want to make sure to look out for signs along the coast for rip currents and talk to the locals before you go on the water. Many times box jellyfish will be in the water and they do hurt. Box jelly fish are small and the locals will call them Portuguese Man-of-war.
They are boxed translucent jellyfish that sting and wrap their tentacles around their prey. That includes your legs, arms, torso, or whatever else it happens to cling to in the water. They are also dangerous when on land.
Just because they aren't drifting in the water doesn't mean they still can't sting you. They can. So don't touch them if you see them and don't go in the water if you spot some on the shore.
Best thing to do is to be mindful or the ocean and the people there. If you see a pretty place and you notice a lot of swimmers in the water in one particular area, you can be sure that that area safe for swimming.
But try and stay out of the water with there's hardly any people due to the dangers of jellyfish and eels. The last thing you would want to do is get stung by one of these and have to walk a mile to get back to your car.
Hilo is the Ultimate Big Little Town
Hilo is a great little town. Sure, there are some places that you will want to avoid, like the small beach to the left of the pier where surfers go.
The people that go to this rocky beach area aren't very friendly and the surf in this area is rough. So go with caution.
But other than that, if you stay on the main Hilo strip and be polite you'll find that the people can be very accommodating.
Just remember to pack a light jacket as Hilo does have a tendency to drizzle every day in the evenings and rain during winter months.
The temperatures can get to a cool 68 degrees or below on some nights. Plus, you are at a higher altitude when you travel to the volcano park.
Remember to take lots of memory cards for your camera because you will need them. Hilo is gorgeous and a great place to visit.