Maui is a photographer's dream if you love gorgeous tropical flowers and cascading waterfalls! Find out some of the most beautiful places in Maui that will make you fall in love with Hawaii!
This most beautiful places to go in Maui post contains affiliate links which means if you purchase something from one of my affiliate links, I may earn a small commission that goes back into maintaining this blog.
Maui is one of the islands that make up the magnificent state of Hawaii. This island offers glorious beaches, rich and colorful coral reefs, awesome spots for surfing, and hundreds of adventurous activities to do.
Many beautiful places in Maui are worth exploring. From manmade attractions to the natural beauty that will make you feel like you are staring at a magical painting.
Whether you crave a great hike with a stunning view at the end of a trail or looking for some Instagrammable spots, Maui has something for everyone.
Don't have time to read a bunch of Hawaii blog posts and reviews? Here are some of our top picks for visiting Maui.
Popular Maui Tours/Activities
Favorite Maui Resorts/Hotels
Andaz Maui (this is a luxury resort with the best luau on Maui)
Honua Kai Resort & Spa (this is one of our personal favorites because there are tons of pools and there are condo options)
Want to Rent a Car in Hawaii?
One of the best places to rent a car in Hawaii is Discount Hawaii Car Rental because they get the best rates from top national companies like Alamo, Dollar, Thrifty, Avis, Enterprise, Budget, and Payless.
Want to skip all the planning and just access my detailed Maui Itinerary complete with daily schedules, kid-friendly activities, and travel hacks? Click the button below.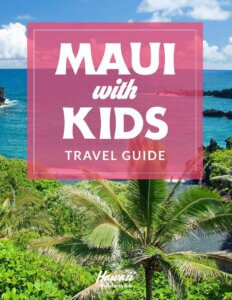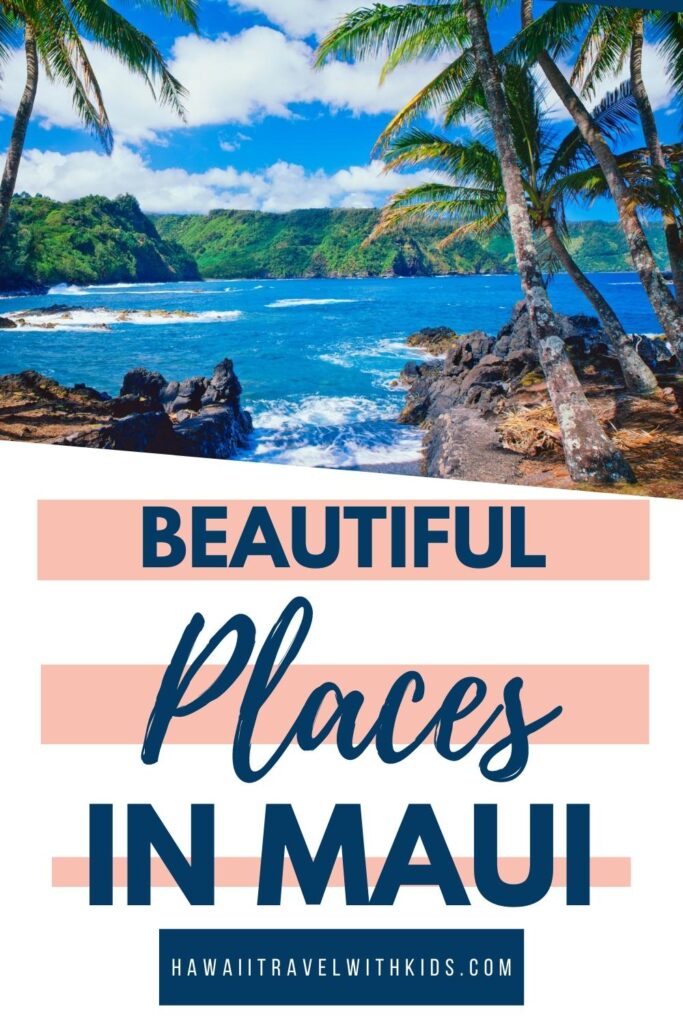 Most Beautiful Places in Maui Worth a Stop
1. Road to Hana
If you love driving around in a new place and discovering spots on your own, Road to Hana is one of the top things to do on this island that leads to the most beautiful spots on Maui.
It's a 64.4-mile-long road trip adventure that follows Hawaii Route 36, then straight to Route 360. The trip starts in Kahului and ends in Hana as the final destination.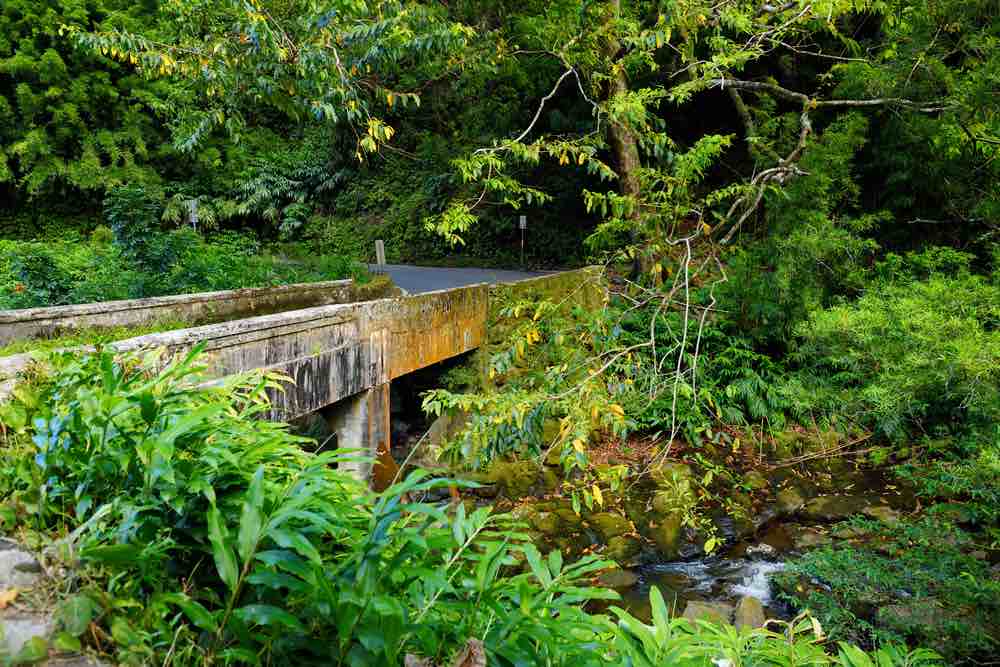 The funny thing is that visitors don't stay in Hana town proper. They explore the surrounding areas for hiking, beaches, and picnic spots.
One of the most popular spots is Wa'anapanapa State Park, which is a beach area filled with black lava sand and met with tidal caves while surrounded by plants that are native to Hawaii.
The blue water is clear and very refreshing; a nice place to dip after hiking through a bamboo forest, exploring the Hana Lava Tube, or visiting Kahanu Garden.
Head to the Sea Arch where you can have an amazing view and take really cool photos.
2. 'Ohai Trail – Olivine Pools – Pu'u Koa'e
This is a perfect trail for those who love to do multiple stops along the hike and explore some areas. The hike starts at 'Ohai Trail, a stunning cliff that overviews the Pacific Ocean matched with miles and miles of pristine shoreline.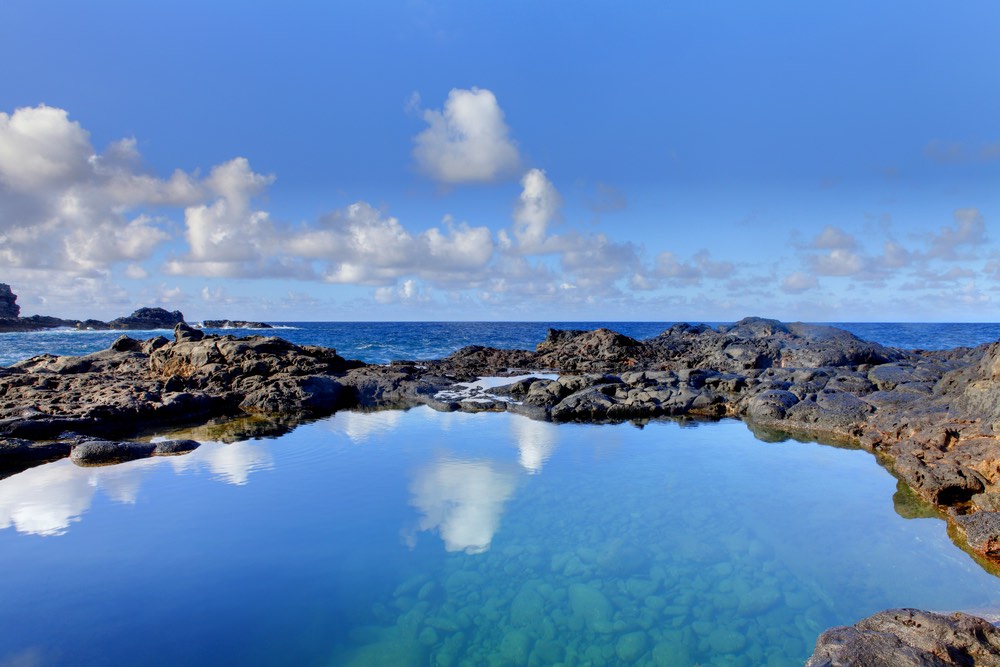 A bit over halfway, the hike then takes you to Olivine Pools, a group of rocks are hit by a strong current. The water would land on these "rock pools". Although a scenic spot, visitors can't enjoy the natural pools due to strong waves and safety reasons.
The trail finishes at Pu'u Koa'e, a beautiful place where you can admire amazing rock formations. You can also take a dip at Kahakuloa Beach or walk around the small town where you can get shave ice or some other snacks.
The entire trail is about 4.5 miles long and takes an hour and a half to walk. Plan to spend about 2.5-hours including some time discovering Olivine Pools and towards the finish line at Pu'u Koa'e.
Although a beautiful adventure, you don't need to hike this trail. It's perfectly fine to drive up your car, but be mindful of how windy and narrow some parts of the road are.
Book a Family Photo Shoot
Whenever we travel to Hawaii, we almost always book a family photo shoot with Flytographer. They are super easy, affordable, AND it guarantees that I'll be in some photos. You can get $25 off if you book through this link or use the code HAWAIITRAVEL.
3. Keanae Lookout
Keanae Lookout offers you an "out of this world" scene with its incredible lava rock formations. This rugged beautiful coastline is not for swimming but a perfect spot to take magnificent photos.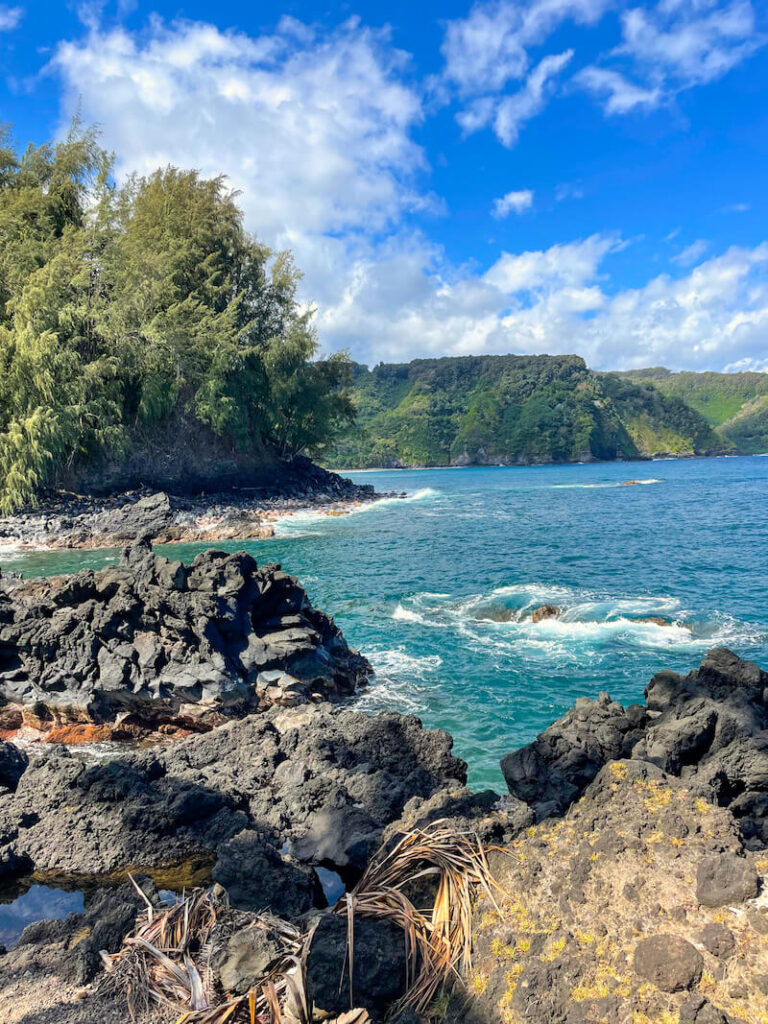 Watching the waves land on the rocks is quite soothing, if you come when it's cloudy and the tides are higher, the view gets more intense and powerful.
If you plan to walk on the rocks, make sure you wear proper shoes as they are slippery and sharp.
There is a tiny parking spot, but most visitors will park on the road. There is a public restroom nearby, and you can stop at Aunty Sandy's for the famous banana bread.
4. Waihee Ridge Trail
This picturesque trail leads to a viewpoint of Waihee Ridge, an incredible valley view of the northwest of Maui. The trail is steep and challenging; if you plan to hike, make sure you bring a good pair of shoes.
There is also a slight elevation gain so remember to pace yourself.
You will be rewarded once you reach the top, which offers a beautiful sight of the mountains, gorges, and forest.
You will also see helicopter tours exploring the Waihee which is pretty cool to witness. That's a tour you can book if you don't want to hike the trail but still enjoy the scenic view.
5. La Perouse Bay/Lava Fields
The bodies of water in Maui are so incredible and unique. Being a volcanic region, you can see a sandy beach in the morning and then explore a shoreline with lava rocks in the afternoon.
La Perouse Bay is a beautiful place in Maui where the coastline is filled with lava rock formations with oceanfront scenery.
You will have to park your car on the main road or near Makena Beach then hike the small trail down to the water. Not too far from the bay is the stunning Hanomanioa Light.
The hike is easy but very rocky, it's highly recommended that you wear proper hiking boots to protect your ankle. Finish off your hike with a quick dip at Makena Beach to cool down.
6. Makena Beach and Cove
Makena Beach is one of the most popular spots in Maui and there's a reason for that. It's a spacious beach that stretches 0.66 miles (1 km) and is 100 feet wide.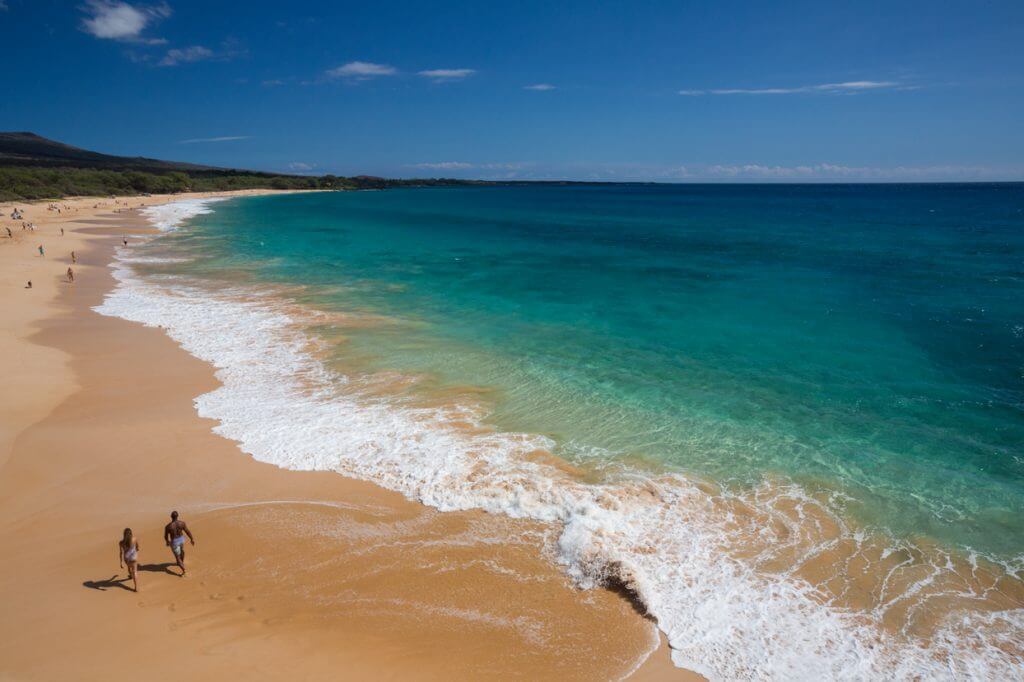 Makena Beach is a great spot for snorkeling, swimming, and people who just like to enjoy the sun while reading a book.
On the south of the beach is the magical Makena Cove, a hidden area filled with fine white sand and lined with palm trees matched with clear waters.
This is the place to get a nice view of the sunset, it's also a famous location to take wedding photos.
7. Hana Lava Tube
On the east of Maui Island, you will find the most excellent spot – Hana Lava Tube. It is a rocky tube created by underground lava rivers.
Along the cave trail, there are plaques imprinted with educational information to help you understand this formation and why it's a unique and beautiful place in Maui.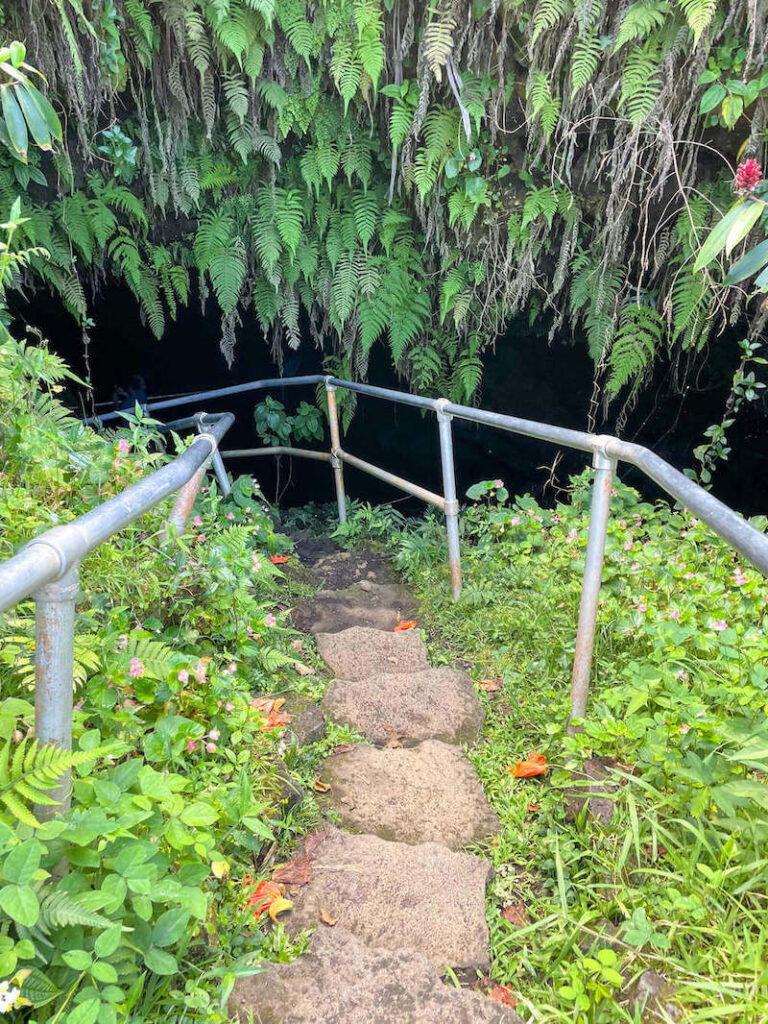 No need to bring a flashlight with you because the information desk will give you a headlamp or heavy-duty flashlight.
Using the light is vital because you can easily get hurt if you can't see where you're going. It's a down and back walk, so you'll also be navigating through people in the opposite direction..
If you get claustrophobic easily, you might want to skip this attraction, however, the surrounding is still stunning and worth a visit. There is a parking area near the entrance as well.
8. Molokini Crater
Molokini Crater is actually located off the coast southwest of Maui. It is recommended to book a tour to get to the crater.
Visitors cannot climb or contact the crater because it is a submerged volcanic crater and a protected area.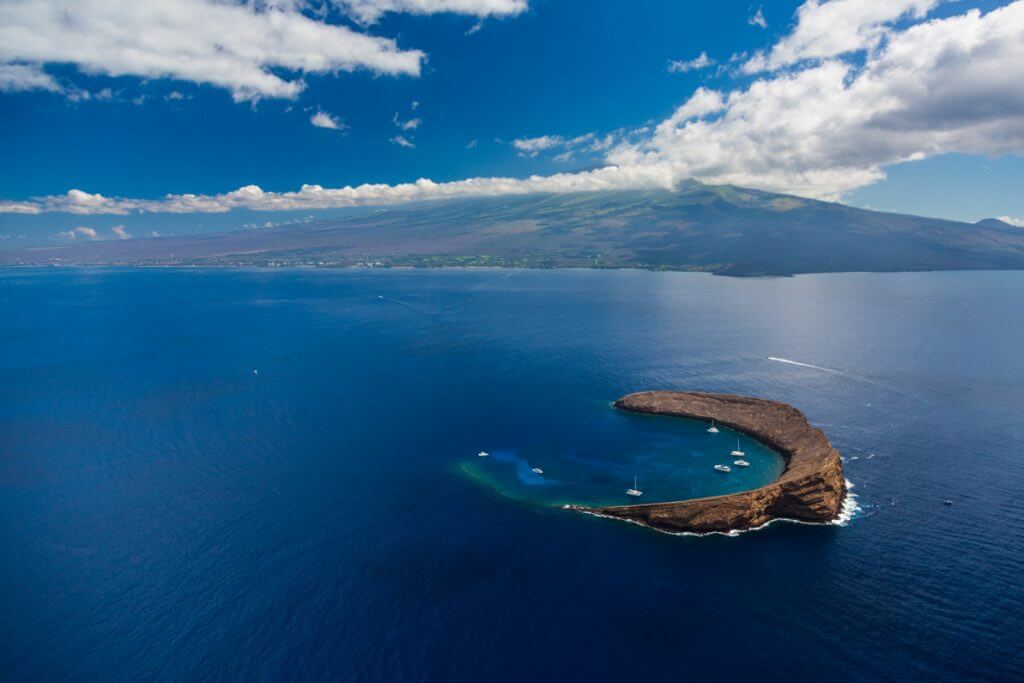 Instead, you can book a boat tour where you can enjoy snorkeling and diving around it. The water is super clear, the corals are well looked after, and there is so much incredible marine life.
Molokini Crater is undoubtedly one of the most beautiful spots in Maui. Plan to spend an entire day for this, because after all the sun and salt water, you will definitely feel tired and just want to relax and drink a nice cold cocktail.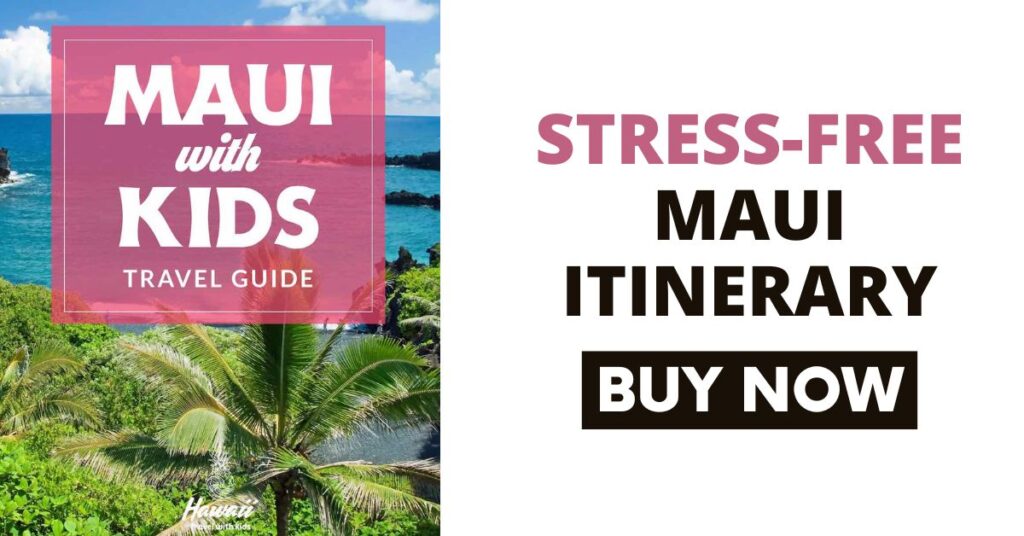 9. Haleakala National Park and Crater
The main attraction of this national park is the Haleakala Volcano, which is a 10,023 dormant volcano popular as a fantastic sunrise and sunset location. It offers a spectacular view of the valleys and different species of birds.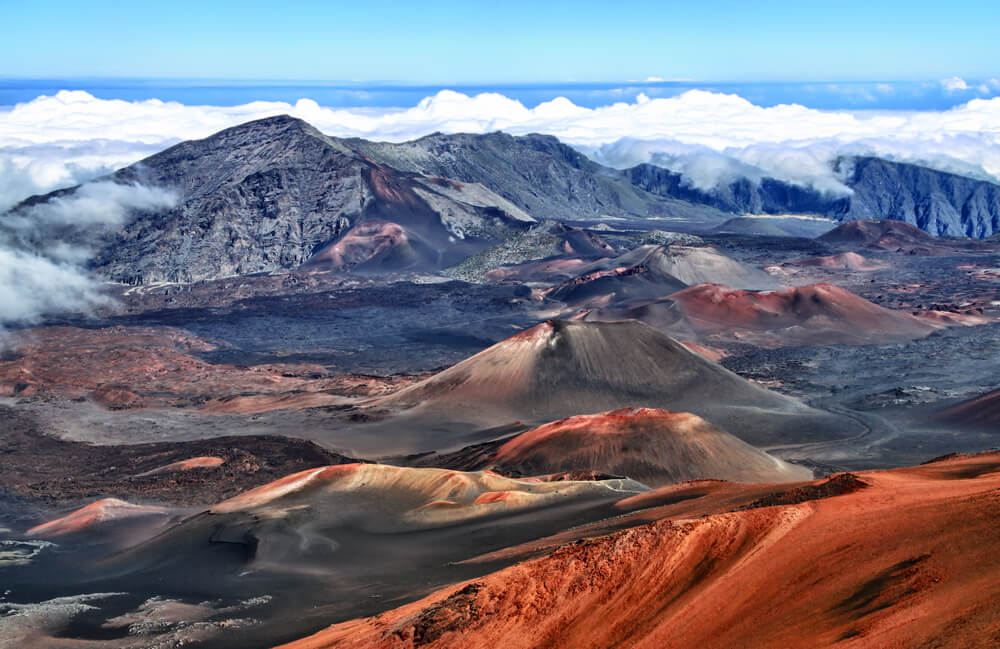 You definitely want to get on top of the crater, which lets you experience being above the sea of clouds. Imagine that matched with a colorful sunrise and sunset.
You can even bring your car, but hiking to different spots of the national park where you can discover waterfalls is highly recommended.
Expect to spend about 2-3 hours. This spot is best to visit when doing a road trip where you will stop and explore other locations that only require a few hours.
10. Baldwin Beach
If you are looking for a beautiful place in Maui where you can simply bring a book, lay down a sarong to lie on, and enjoy the sun and water – Baldwin Beach is a great spot for that.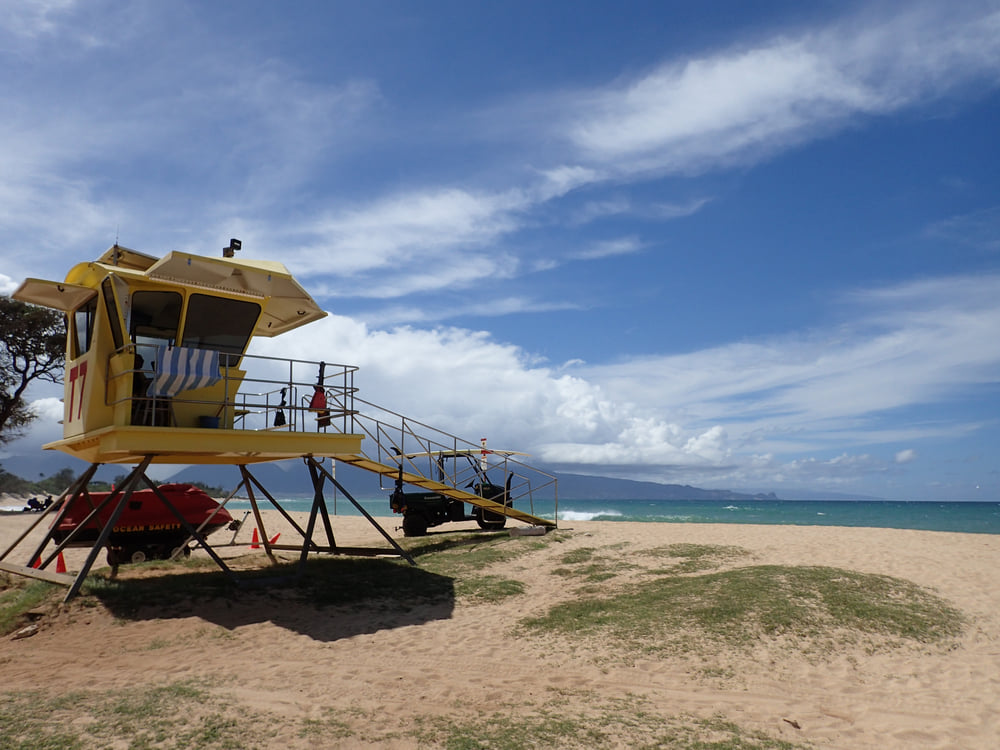 This beach is lined with trees offering plenty of shades when the sun is too hot. It is also only a 15-minute walk to a small town where you can find snacks and drinks.
If the season is right, you can walk up the cover where you will find sea turtles enjoying the beach.
Once in a while, especially during the sunset, you might also get a chance to see a drum circle and fire spinning show – a traditional and wonderful Hawaiian vibe.
11. Kapalua Bay Beach
Kapalua Bay Beach is a prevalent location where you can enjoy the fine sand, cove, and crystal clear water.
A massive coral is not too far from the shoreline, making it an amazing place to snorkel without paying for a boat trip. You can even find sea turtles, eels, and other tropical fishes.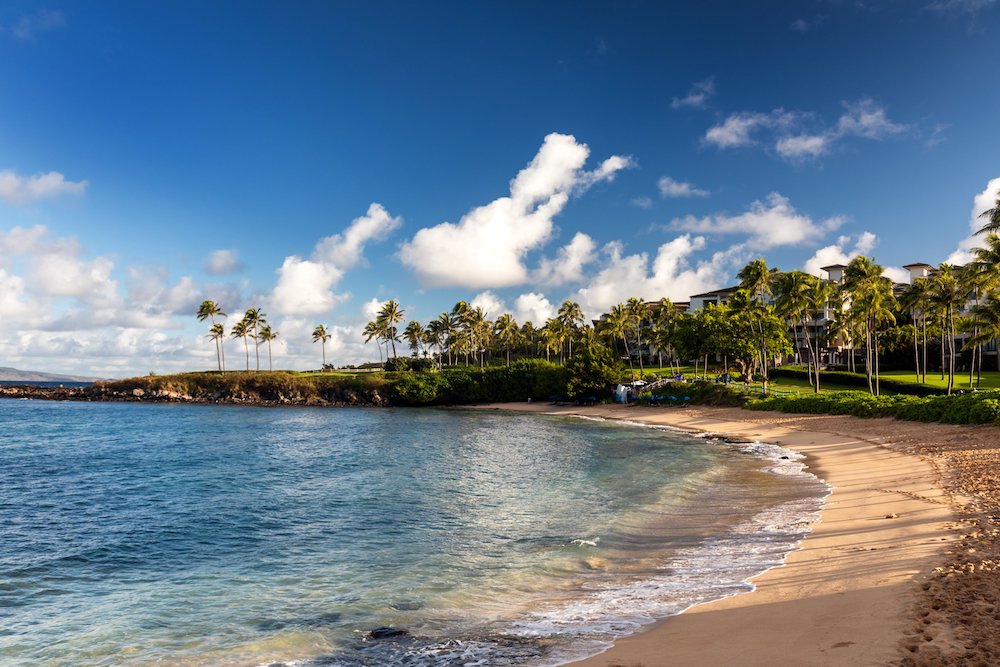 If you want to be somewhere a little more tranquil, walk down south until you reach Napili Beach.
While heading north, you will reach Kapalua Cliff House it is an event venue, but next to it, there are cliffs perfect for jumping and also snorkeling.
12. Ali'i Kula Lavender Farm
Many people didn't know that lavender came from the Mediterranean. This means that it thrives best in a warm and dry climate. Although Hawaii is often humid, lavender still found its way to enjoy the Hawaiian soil.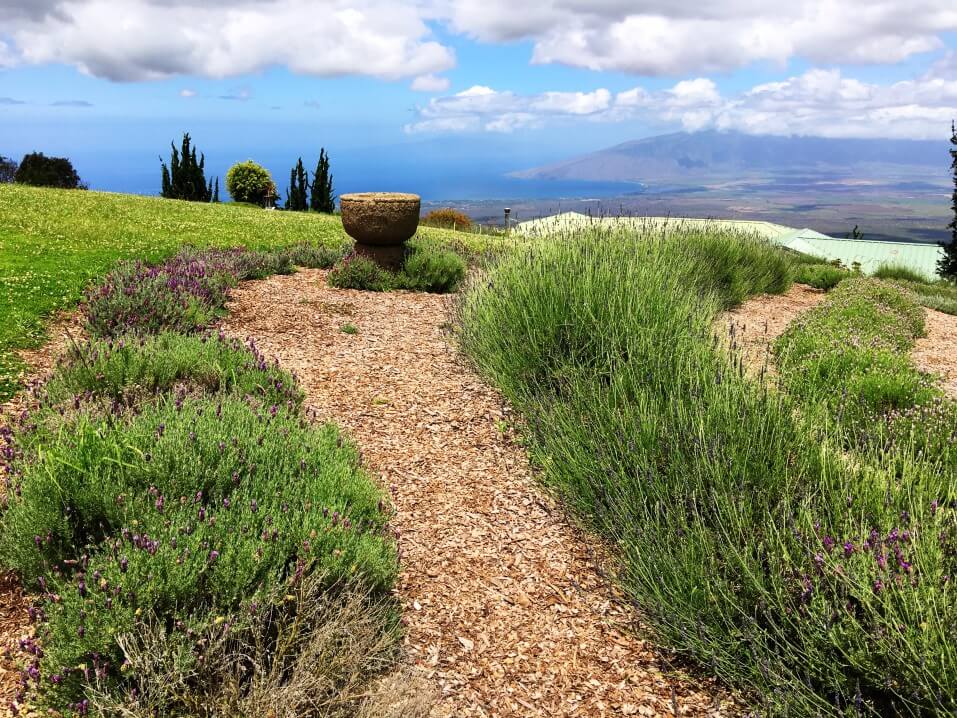 Go visit Ali'i Kula Lavender where you can see the massive amount of varieties of lavenders. The best season for this beautiful flowering shrub is from spring to summer.
Take stunning and dramatic photos while surrounded by the sea of lavender. But before you head out, stop by the gift shop where you can buy scented products. Around 1-2 hours is plenty of time to spend on the farm.
13. I'ao Valley
When you are in Maui, you will never run out of trails to hike. Pack your bag and put on your hiking shoes. I'ao Valley is next to a marvelous lush mountain with 1,200 feet peak.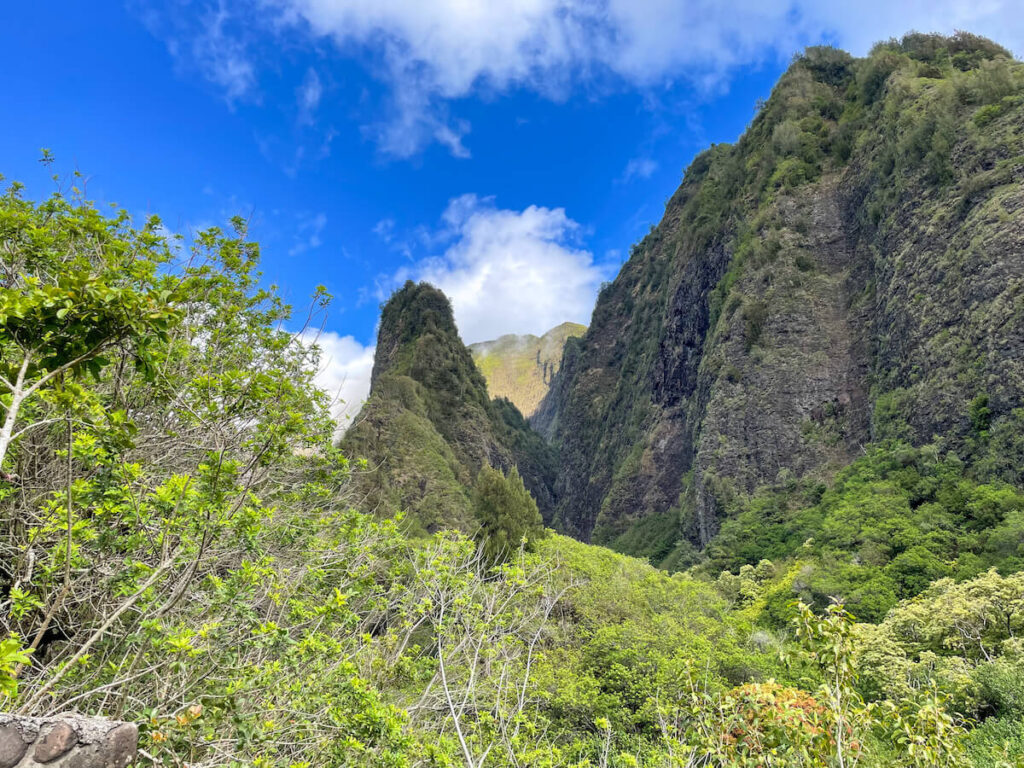 Hiking through the ravines means seeing massive rocks along the rivers, exotic plants, and many spots to take breathtaking photos.
I'ao Valley is on the west side of Maui. Go to Wailuku then head to Kepaniwai Park where you can leave your car and start your hike.
Remember to bring plenty of water with you. The trail is not too long, and you don't need any snacks. Plan to spend about 45 minutes to an hour here.
Advance reservations to enter I'ao Valley State Monument are now available online. The parking fee is $10 per vehicle. The additional non-resident entrance fee is $5 per person with no charge for children under three years old.
14. Twin Falls
When you go on a hike, you can't deny that you wish an end destination is a place where you can cool down – like a waterfall. Well, this next trail will give just that.
After a nice hike on the northern part of Koolau Forest Reserve, you will reach Twin Falls, a spectacular location where you can do cliff jumps and swim in nature.
If you want to learn more about this forest reserve and which plants and animals thrive in this region, you can also book a tour with a knowledgeable local guide. Although doing it on your own is not a problem at all.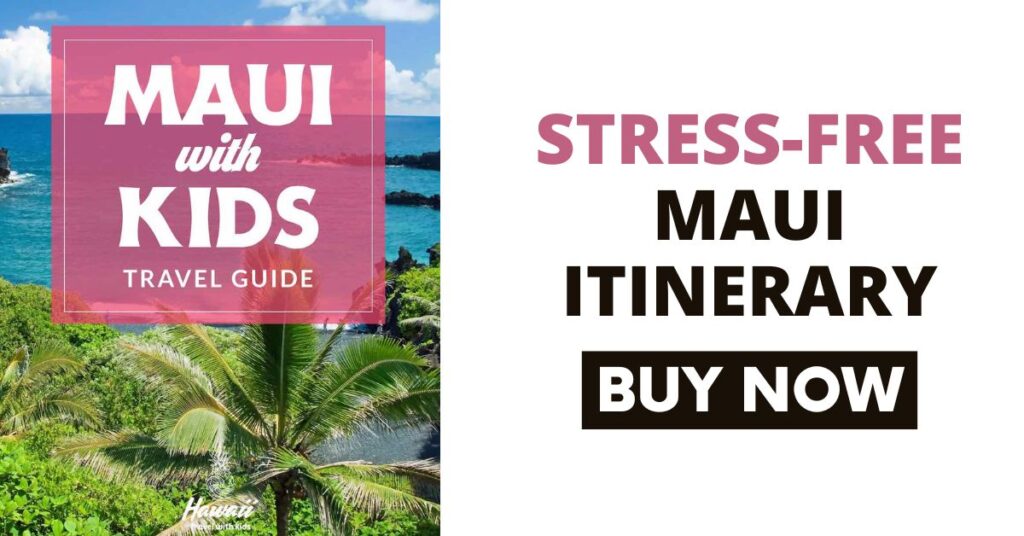 Places to go in Maui FAQs
What are the best areas of Maui?
If you're looking for a place to stay, the best areas of Maui include Lahaina, Ka'anapali, Wailea, and Kihei. However, it's totally worth heading to Hana either for the day or an overnight.
Best Spots in Maui Wrap Up
Maui has so much to offer. Aside from fantastic nature-made locations, it's also less crowded than Oahu. It is a perfect destination to explore for those who love hiking, water activities, and even trying out delicious coffee that is locally sourced.
There are so many beautiful places in Maui. Whether you are looking for an instagrammable spot in Maui, a spot to take your wedding photos, or locations to learn about volcanoes and lava rocks, Maui has all that.