Planning on doing the famous Road to Hana on Maui but don't want to drive? There are tons of Road to Hana tours available that leave the driving to a professional. Scroll down to find out all the best tours on the Road to Hana!
This list of Road to Hana tours contains affiliate links which means if you purchase something from one of my affiliate links, I may earn a small commission that goes back into maintaining this blog.
Planning a family vacation to Maui?
Make sure you add a drive on the Hana Highway to your list of things to do! This popular tourist attraction is full of amazing views, waterfalls, and hikes.
But with so many Road to Hana tours to choose from, how do you know which one is right for you? This post will help make your decision easier.
I've compiled all the information you need about the Road to Hana, including what to expect and my top suggestions for the best tours.
Keep scrolling to learn more about the tours on the Road to Hana in Maui!
Don't have time to read a bunch of Hawaii blog posts and reviews? Here are some of our top picks for visiting Maui.
Popular Maui Tours/Activities
Favorite Maui Resorts/Hotels
Andaz Maui (this is a luxury resort with the best luau on Maui)
Honua Kai Resort & Spa (this is one of our personal favorites because there are tons of pools and there are condo options)
Want to Rent a Car in Hawaii?
One of the best places to rent a car in Hawaii is Discount Hawaii Car Rental because they get the best rates from top national companies like Alamo, Dollar, Thrifty, Avis, Enterprise, Budget, and Payless.
Want to skip all the planning and just access my detailed Maui Itinerary complete with daily schedules, kid-friendly activities, and travel hacks? Click the button below.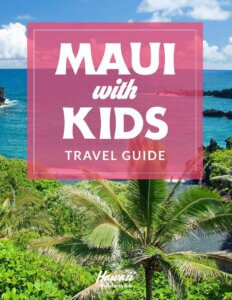 FAQ about Road to Hana Tours
How long is a Road to Hana excursion?
You'll travel 50-miles one way from Paia to Hana, making it a 100-mile round-trip. How long it takes to drive depends on how congested the road is and how often you stop along the way to see the sights. I suggest planning for a 7- to 8-hour Road to Hana day trip so you have time to enjoy each stop.
How early should you start?
Everyone suggests starting before 8 AM to avoid crowds. However, if everyone is starting early, then there will still be crowds! I suggest starting no later than 10 AM. This way you'll have a full day to take in the sights and get back before dark. Just accept the fact that you will have plenty of company on the road!
Why is the Road to Hana famous?
There's been a lot of concern on the islands in recent years around the overdevelopment and loss of Hawaiian culture due to tourism. Maui's pride and joy are the preserved beauty of the Road to Hana, with its scenic views and cascading waterfalls. There's mutual love and respect for the land along the North Shore from both locals and visitors.
Can you travel "the backside" of Haleakala?
When you take the Road to Hana, you'll turn around and head back the way you came. You will be discouraged from traveling "the backside," heading south on the Piilani Highway. It's an isolated, partially unpaved road with poor visibility and can be dangerous at night. Plus, most rental car companies don't cover driving it if you break down there. Stick to Hana Highway, especially if it's your first time.
Is a Halfway to Hana Tour worth it?
Yes! It's a great way to see the Road to Hana if you have small children or less time. Take your time to stop as much as you want along the way before you reach mile marker 17. This is the halfway point for the Road to Hana half-day tour and there's even a fun sign that you can take a picture with!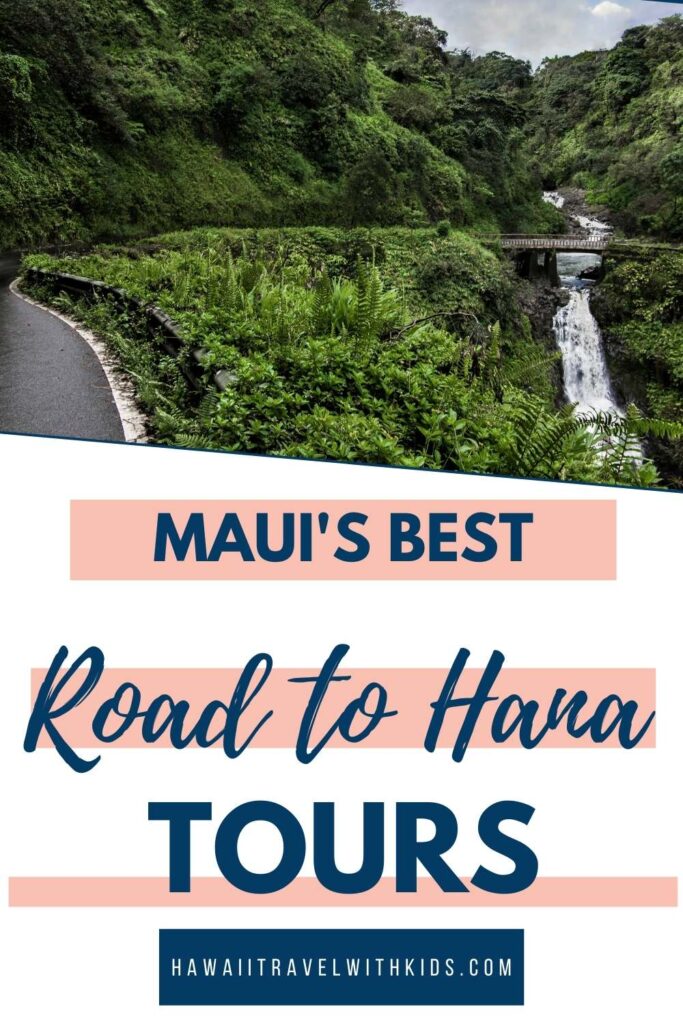 So, What Is the Road to Hana?
Basically, the Road to Hana is a scenic driving tour of Maui's North Shore coastline via the Hana Highway. But don't think of a traditional 4-lane highway— it's a 2-lane paved road that you'll ride from Paia in central Maui to Hana Town on the northeast side of the island.
It's one of the most popular things for guests to do and it's no surprise as to why. You'll find all levels of hiking trails in the Koolau Rainforest. Also, the Road to Hana is known for the countless waterfalls of all sizes and configurations.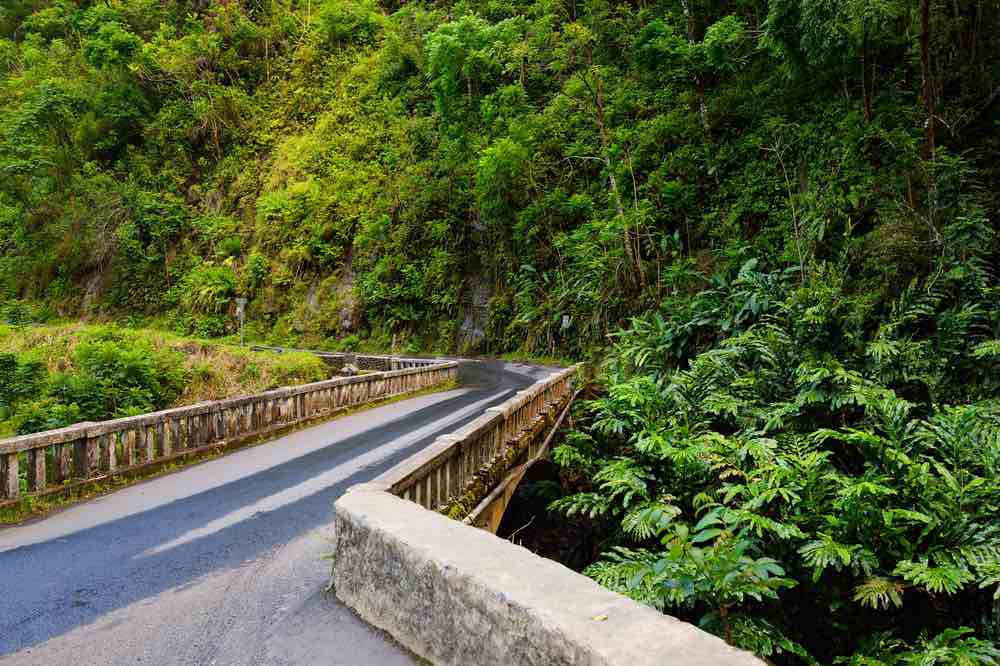 You'll find popular stops like souvenir shops and roadside stands with fresh fruit. There are tons of photo opportunities and chances for people young and old to enjoy the scenery.
Most Road to Hana Tours stop at a few of the waterfalls, the Black Sand Beach, and then on to the small town of Hana.
However, each tour is different and you'll have to decide which is the best option for you. Keep reading for a basic itinerary that Road to Hana tours take, and then I'll share my picks for the best tour options.
Road to Hana Itinerary
You can choose from dozens of Road to Hana tours that offer a variety of experiences. Depending on who you ask, Hana Highway is said to have anywhere from 10 to 49 sites along the way.
Here are the basic ones I recommend for families traveling to Hawaii with children, as well as an overview of the most popular stops.
Pe'ahi Farm Stand and Café
Start off your Road to Hana day trip with a pit stop at the Pe'ahi Farm Stand and Café. It's across from the Valley Isle Memorial Park, about 15-20 minutes into your drive from Paia.
This is one of the few roadside stops with a solid menu, so fuel up!
Waikamoi Nature Trail and Waterfall
This easy trail is off the Hana Highway at mile marker 10. There's parking on the side of the road and the trail is an easy loop that's just under a mile long.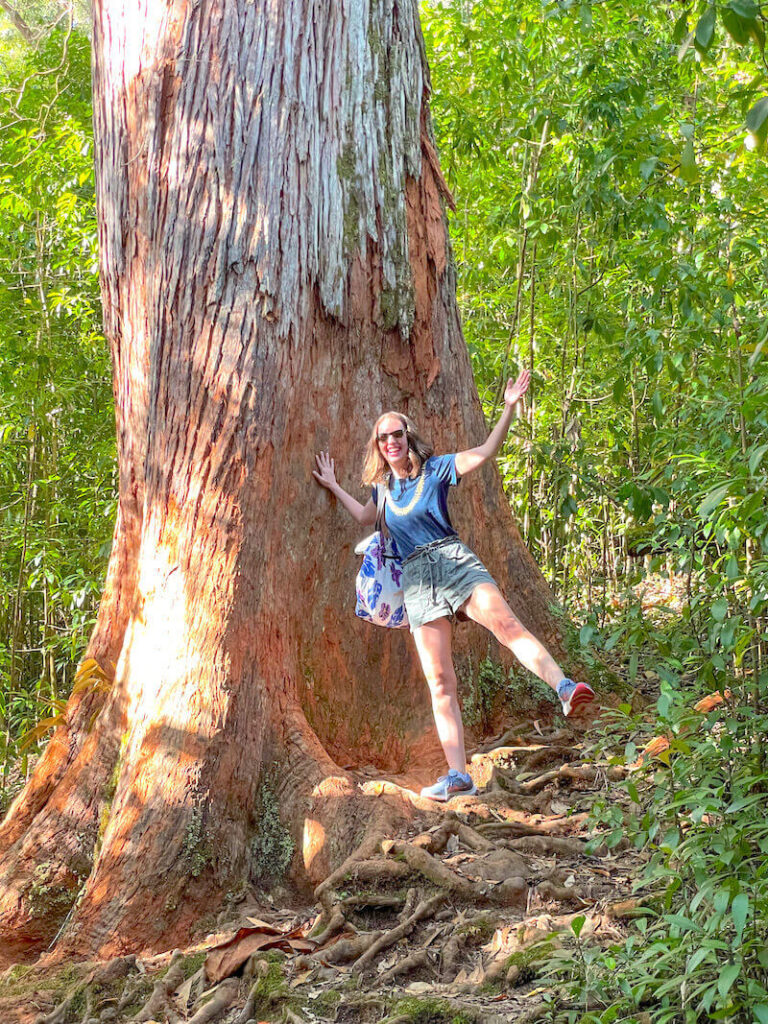 The falls next to the trailhead are great because you can swim in the shallow water below!
Keanae Peninsula
Just past mile marker 16 is the Keanae Peninsula. Enjoy stunning views of black lava rock beaches or buy fresh banana bread at Aunt Sandy's.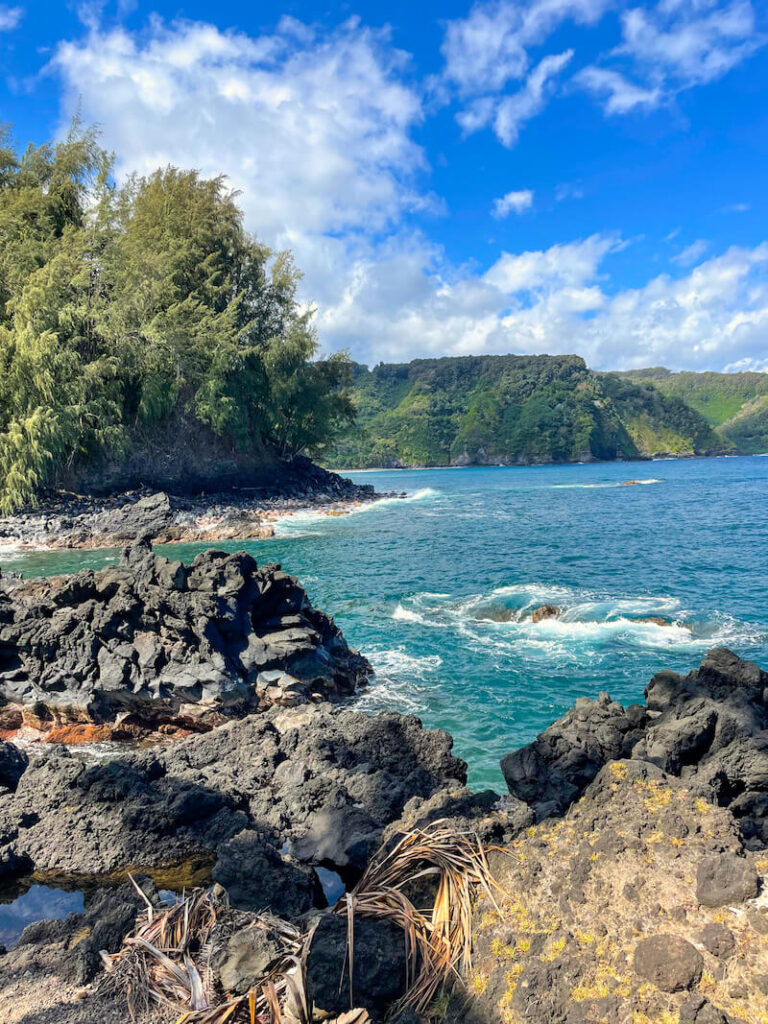 I also recommend checking out Keanae Arboretum with its Rainbow Eucalyptus grove.
Halfway to Hana Sign and Road Stand
About 75-minutes from Paia, at mile marker 17, is the famous Halfway to Hana sign!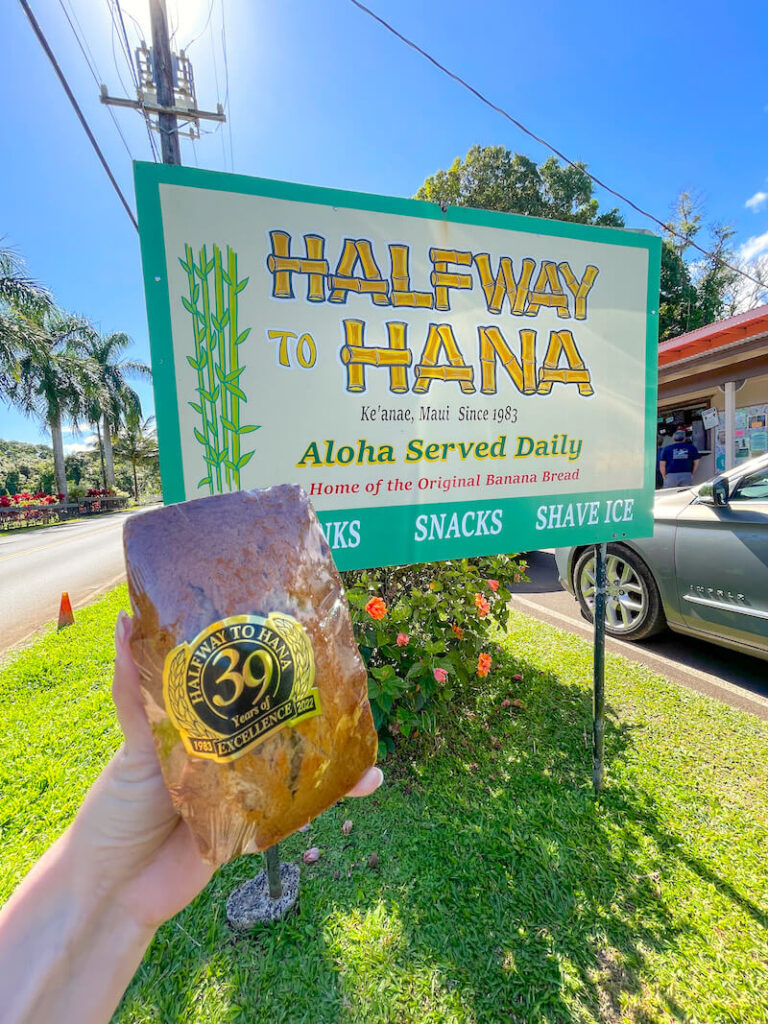 If you're doing a Halfway to Hana tour, this is your pit stop to stretch your legs and buy snacks before you head back to Paia.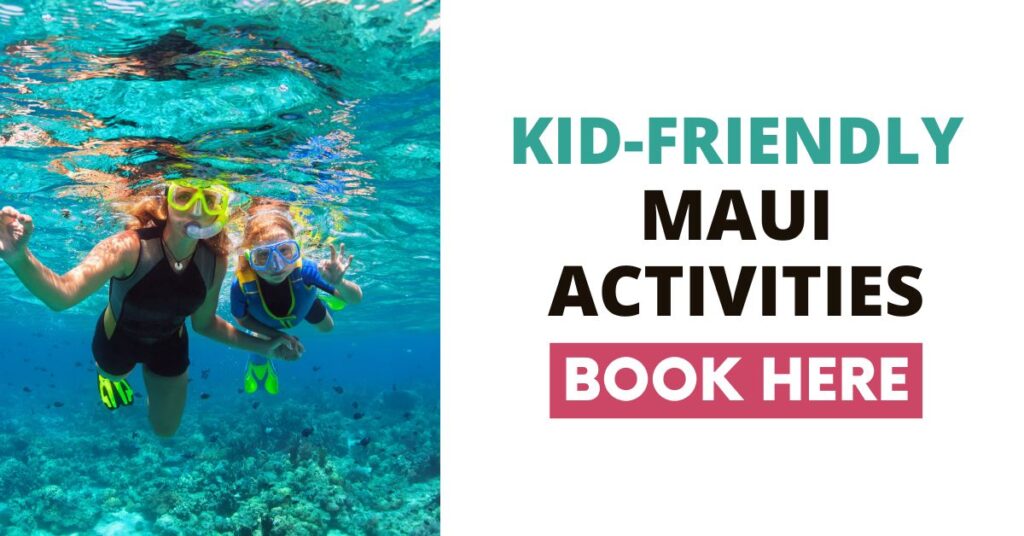 Upper Waikani Falls
You'll have a great drive-by view of these this staggered trio of falls. You can also park at the wayside and walk back a few yards for a picture.
Black Sand Beach
Waianapanapa State Park is at mile marker 32. Make a reservation beforehand at $10 a person to enter the park.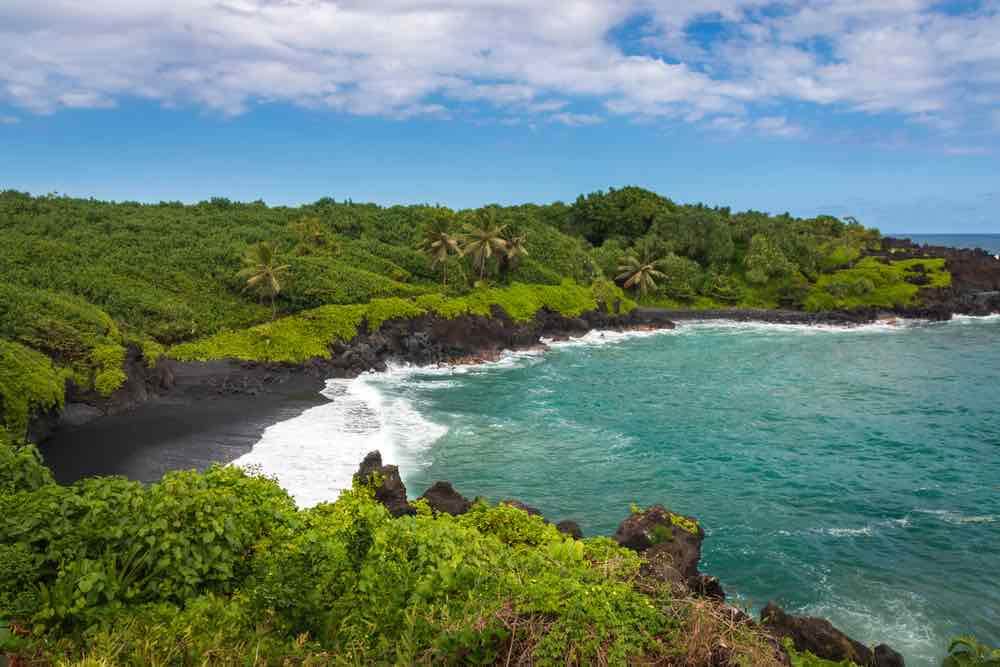 Enjoy the stunning black sand beaches, explore a lava tunnel, or check out walking trails throughout the park.
Hana Town
There are a handful of things to do in Hana before you turn around on the highway. Check out the Cultural Center and Museum or swim in Hana Bay!
The Best Road to Hana Tours
When you're trying to decide on the right Road to Hana Maui tour for you and your family, it's important to think about a few things:
Are you comfortable being in a crowd, being with a personal guide, or do you prefer just the company of your family?
Do you want to be able to go at your own pace or do you prefer having an itinerary planned for you?
Do you want to take it easy in a vehicle or get out and go on rainforest exertions?
Is budget or luxury more of a priority?
Based on the answers to these questions, I have recommendations for the best Road to Hana tours for you.
Road to Hana Private Tour
There are a few different types of private Maui tours for you to choose from. You can book a small group Road to Hana tour where your guide picks your family up in a 15-passenger van.
The knowledgeable guide will take you to a variety of sights and tell you about fun facts, local lore, and history about each location. Check the latest rates and availability.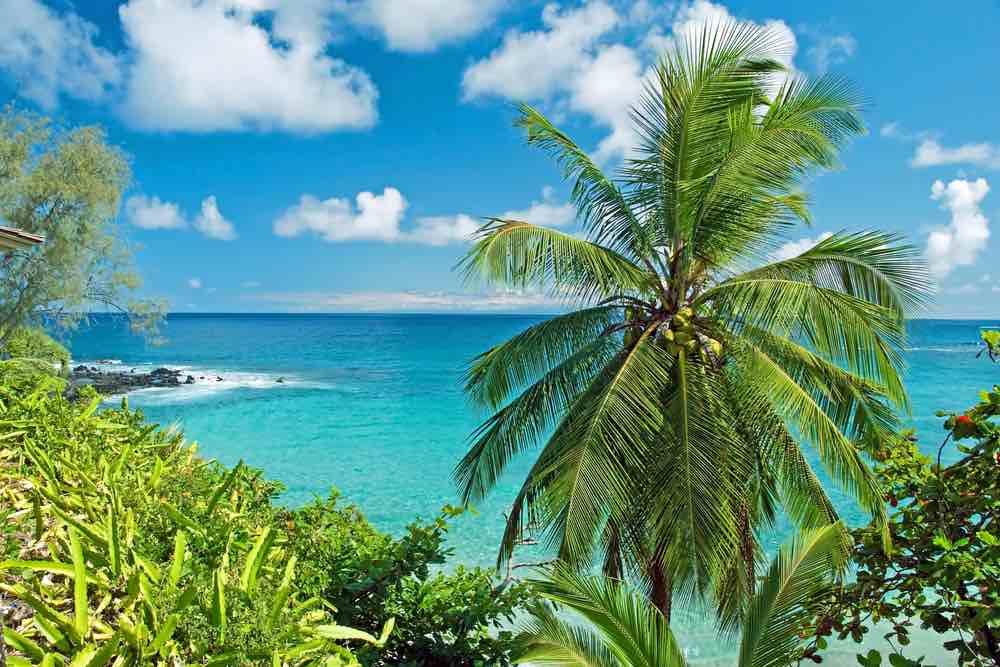 This kind of private Road to Hana tour is a great option if you're willing to pay a hefty fee per person. Splurge and get the red-carpet treatment with a private guide. You tend to get a more personalized and unique experience with a small group and personal Road to Hana tour guide, as well.
Another Road to Hana guided tour to consider is a private Jeep tour! This is a fun way to see the Hana Highway with older children. It's pretty expensive, but you can't beat seeing rainforest views from an open-air Jeep Wrangler.
Just keep in mind that you're in the rainforest where downpours can happen out of nowhere! Check the latest rates and availability.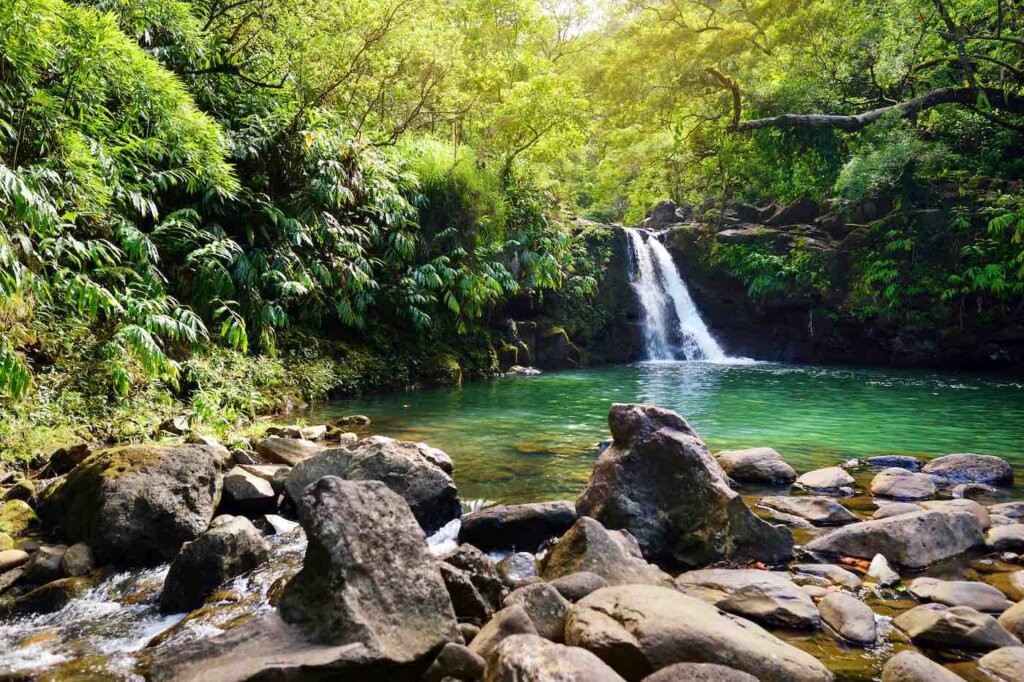 If you decide to go with a private Road to Hana Jeep tour, you'll love the VIP treatment you get! You can customize your itinerary to go as fast or slow as you wish. Lunch is provided, and you get picked up and dropped off at your hotel.
Road to Hana Audio Tour
When it comes to Maui private tours, the issue is that you're still in the company of a stranger! If you prefer a self-guided tour or if you already plan on booking a rental car during your vacation, you could use a guide app.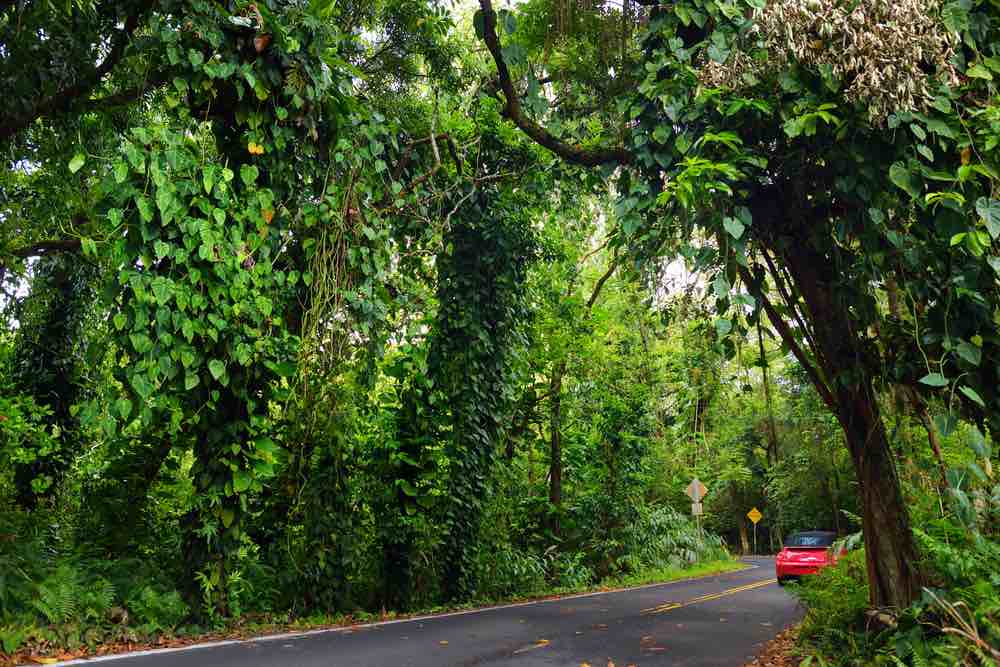 There are 2 highly-rated ones that visitors to the Road to Hana use: Gypsy Guide and Shaka Guide. Get these apps for a one-time fee. They offer self-guided tours with narration.
As you drive, you'll receive information about stops all along the highway that you might be interested in. Accept or deny each stop and learn interesting facts about the ones you check out!
Families visiting Maui often use rental cars for a variety of reasons. It's easier with children and you have complete control over your trip to Hana.
However, it's important to know that in the last few years, tourists in private vehicles have quickly overwhelmed the Road to Hana during the high season.
For this reason, I recommend joining a van or coach tour over driving if you visit during the summer. This is especially true if you are not renting a car on Maui.
Road to Hana Bus Tour
Road to Hana bus tours are the most popular ways to see the famous highway. They're also the cheapest Road to Hana tour option. Take all the guesswork out of your trip and relax on your vacation!
You can choose from a variety of large or small group coach buses with viewing windows. Check the latest rates and more information.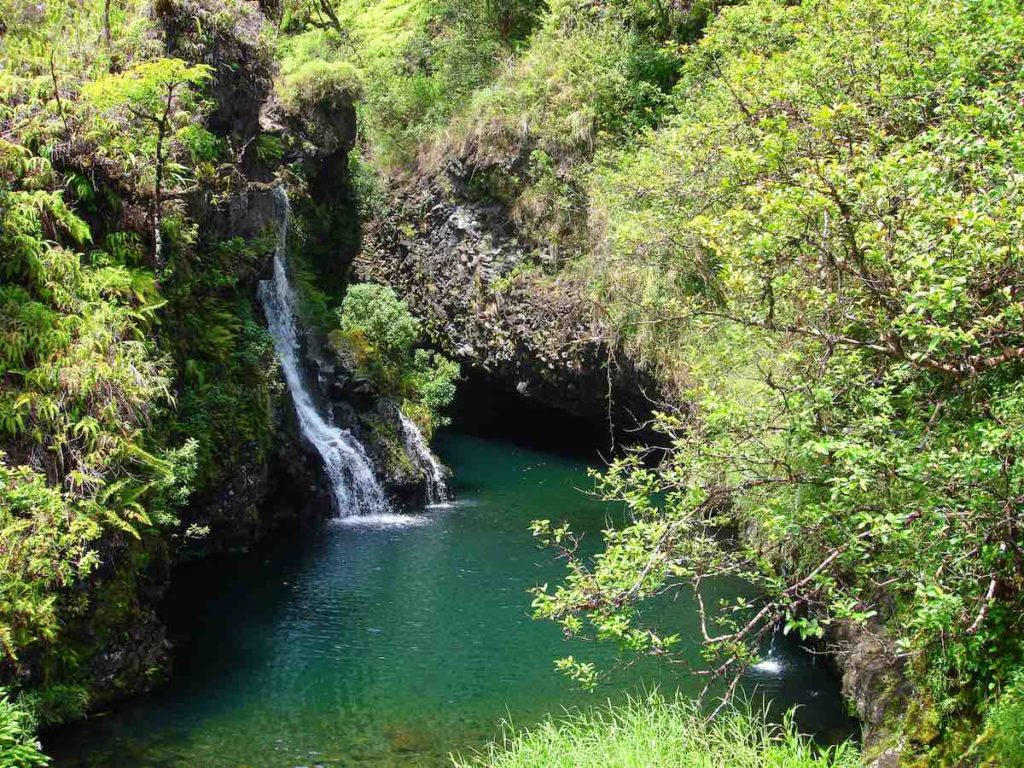 You'll love the experience with a narrated tour by a professional driver-guide. Enjoy a variety of drive-by views and relaxing stops. Then have a preordered lunch in Hana before heading back down the Road to Hana.
Tips for Choosing the Best Road to Hana Tour
When it comes to planning Road to Hana tours for your vacation, accept a few tips from an experienced Maui traveler!
Plan your Hana Highway adventure with enough time to get back by sunset! It's not recommended to drive the Hana Highway in the dark.
If you drive a private car, top off your gas tank before you leave Paia. The only other gas station is in Hana and I try to avoid filling up there. The isolation and tourist traffic makes supply and demand pretty high!
Make sure you book reservations for Waianapanapa State Park if you want to see the Black Sand Beach. They recently made this a requirement and you'll be turned away if you show up without a voucher! You can do this a few days in advance for about $10 per person. You'll be given a 2-hour time slot, so plan your itinerary accordingly. If you book a group tour that includes this stop, you don't need to book reservations for the park.
You'll be in Maui backcountry when you tour the Road to Hana, and supplies can be limited. I suggest bringing cash, toilet paper, and planning ahead of time where you'll eat lunch. There are lots of fruit stands along the way, but not much else until you get to Hana. Also, think about what gear you'll need based on where you plan to stop. Will you be swimming or hiking?
Be considerate of locals living, working, and commuting in the area. If you're driving slowly to see the sights or looking for a place to park, make room for cars behind you to pass. Also, stay on well-marked paths so you don't accidentally trespass on private property. Locals are very welcoming to visitors, but you should respect that this is their home!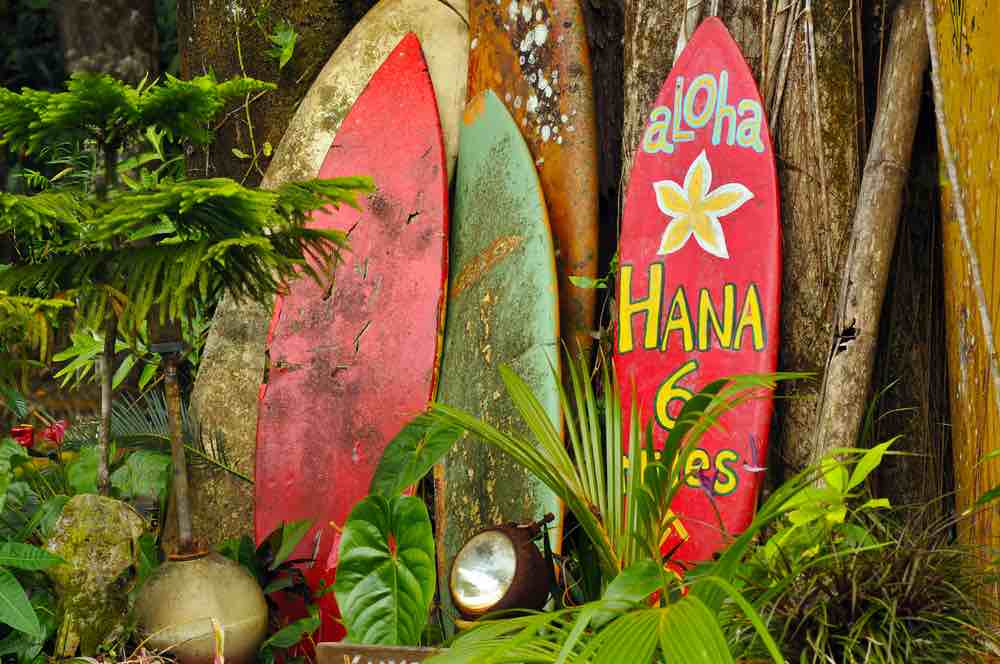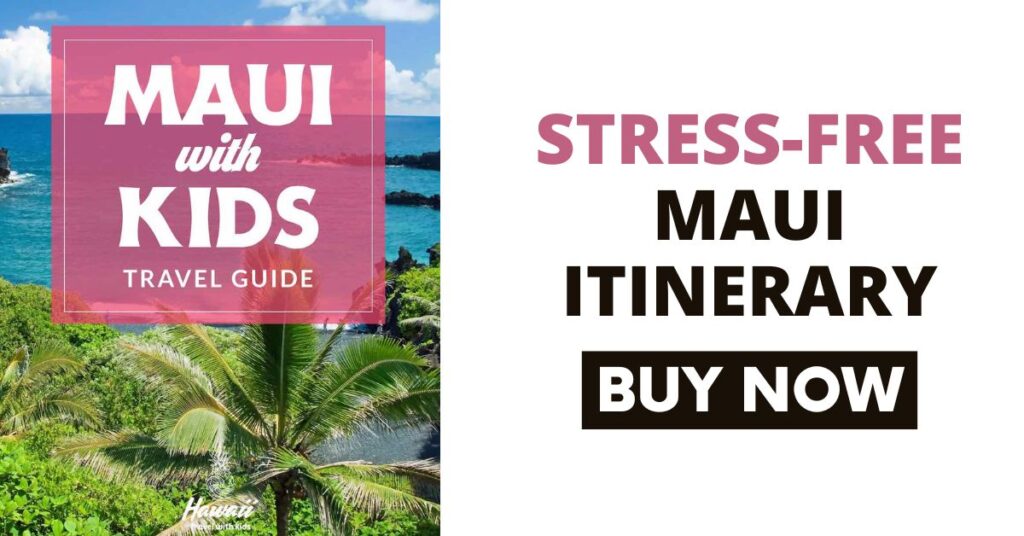 Book a Maui Road to Hana Tour
Road to Hana tours are a great way to have a once-in-a-lifetime experience. Or perhaps you just love the Hana Highway and take the journey every chance you can get! Whatever the case, there are some amazing tours you can take advantage of.
If you've been on the Road to Hana before, what kind of tour did you take? There's so much to see, you can never make all the stops in one day! It's easy to see why people go more than once! What kind of tour do you think you'll go on when you visit Maui?