Are you planning a trip to Maui and want to know some fun facts about Maui? Keep scrolling to find out interesting facts about Maui that will surprise you!
This list of fun facts about Maui may contain affiliate links, which means if you click on the link and purchase the item, I will receive an affiliate commission at no extra cost to you. All opinions remain my own.
Sharing facts about Maui with your family can get everyone excited for your big family vacation! There are many reasons you might want to learn about a new place you're visiting.
Each of the islands is unique, so Maui facts can help you decide if the island is right for your family. Or if you've never been, having some historical or cultural information can make a place feel less intimidating.
Below you can read all about interesting, unique, and useful facts about Maui that you probably didn't know.
Don't have time to read a bunch of Hawaii blog posts and reviews? Here are some of our top picks for visiting Maui.
Popular Maui Tours/Activities
Favorite Maui Resorts/Hotels
Andaz Maui (this is a luxury resort with the best luau on Maui)
Honua Kai Resort & Spa (this is one of our personal favorites because there are tons of pools and there are condo options)
Want to Rent a Car in Hawaii?
One of the best places to rent a car in Hawaii is Discount Hawaii Car Rental because they get the best rates from top national companies like Alamo, Dollar, Thrifty, Avis, Enterprise, Budget, and Payless.
Want to skip all the planning and just access my detailed Maui Itinerary complete with daily schedules, kid-friendly activities, and travel hacks? Click the button below.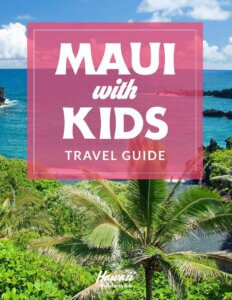 FAQ about Maui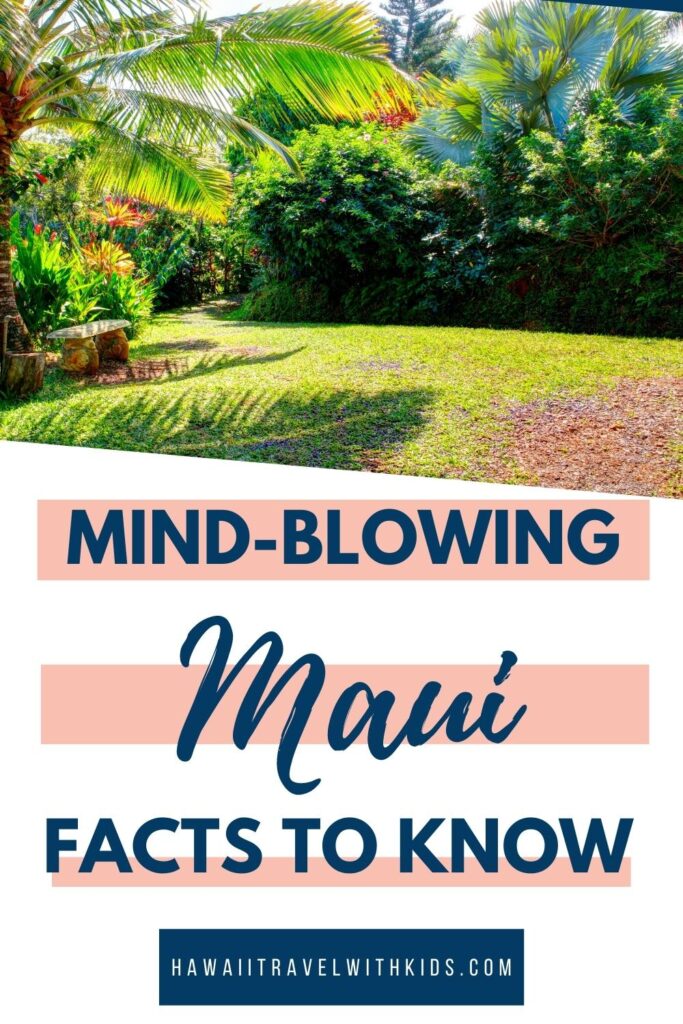 12 Interesting Facts about Maui
Below I've put together a variety of helpful and fascinating tidbits about the island. Enjoy these fun and unique Maui facts that you might not know!
1. Maui Has Interesting Weather
If you think of the Hawaiian Islands, you probably think of sunny days on the beach, and you're not wrong! But as Hawaii's second largest island, the weather can vary greatly, depending on where you are.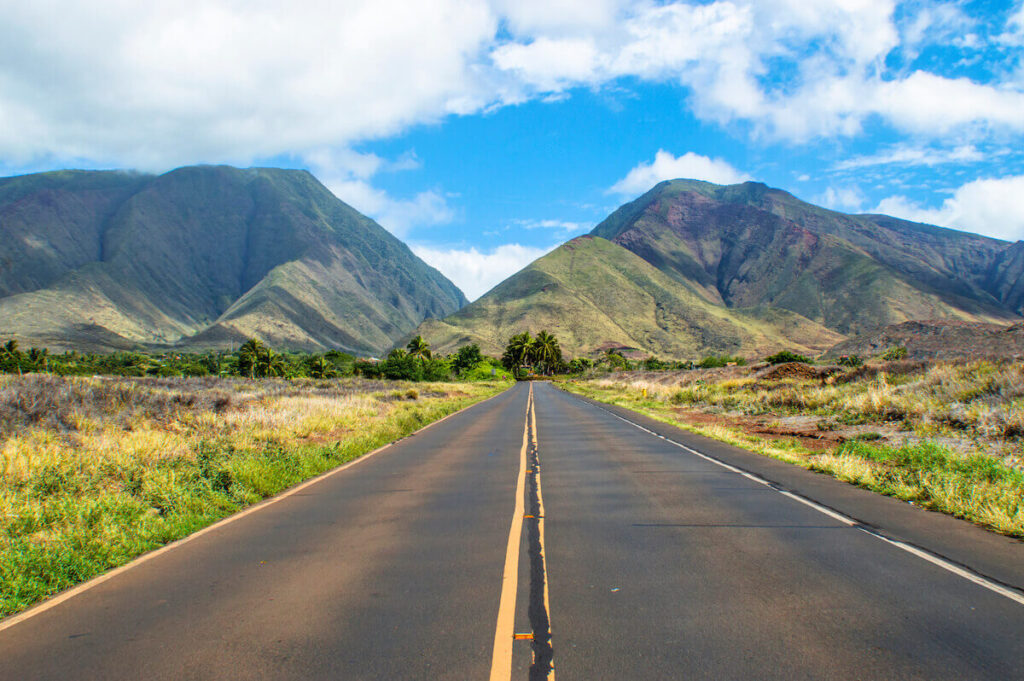 West Maui and South Maui enjoy the largest number of dry and sunny days, which is why it's a major tourist hub. But the West Maui Mountains have some of the heaviest rainfall of any place on earth!
Plus, Maui is home to 10 of the 14 climates found on earth. So, you can spend one day on the warm golden beaches and another hiking rainforests.
Then spend another day watching the sunrise over snow-covered volcanos or hiking scorched lava fields near the coast.
2. Maui is Named After a God (Kind Of)
There are a few different stories about how Maui got its name! First, there's the story of Maui the Trickster, the Polynesian demigod who it's said pulled the Hawaiian Islands from the ocean.
There's a legend that Maui lassoed the sun on Haleakala to make days longer for island fishermen and farmers.
Polynesian storytelling tradition also offers the story that the Hawaiian Islands were discovered by a brave fisherman and adventurer named Hawaii-Loa.
The legend says that he named Hawaii for himself and Maui for his son (who was not a demigod himself but was named after one).
3. All About The Road to Hana
One of the island's most popular attractions is the Road to Hana. It's a scenic drive along the North Shore of Maui. You can drive it or take all kinds of tours that stop at fun places along the way.
You'll travel through a bamboo forest and rainforests, with mountain views, over 40 waterfalls, hiking trails, food carts, and shops along the way!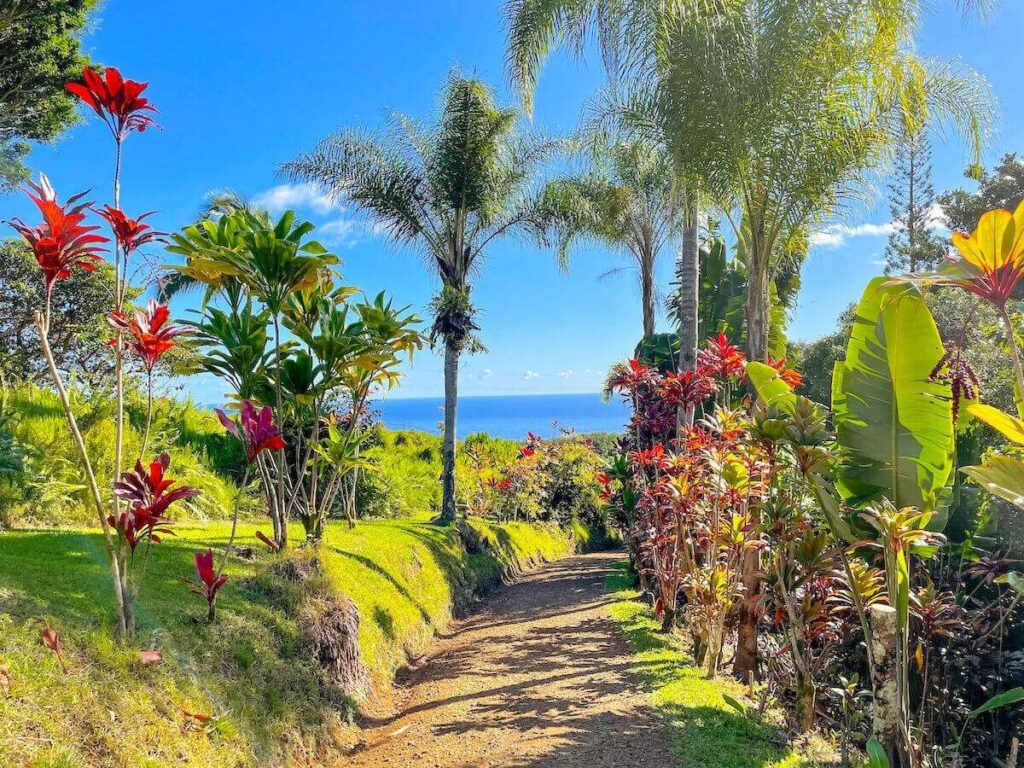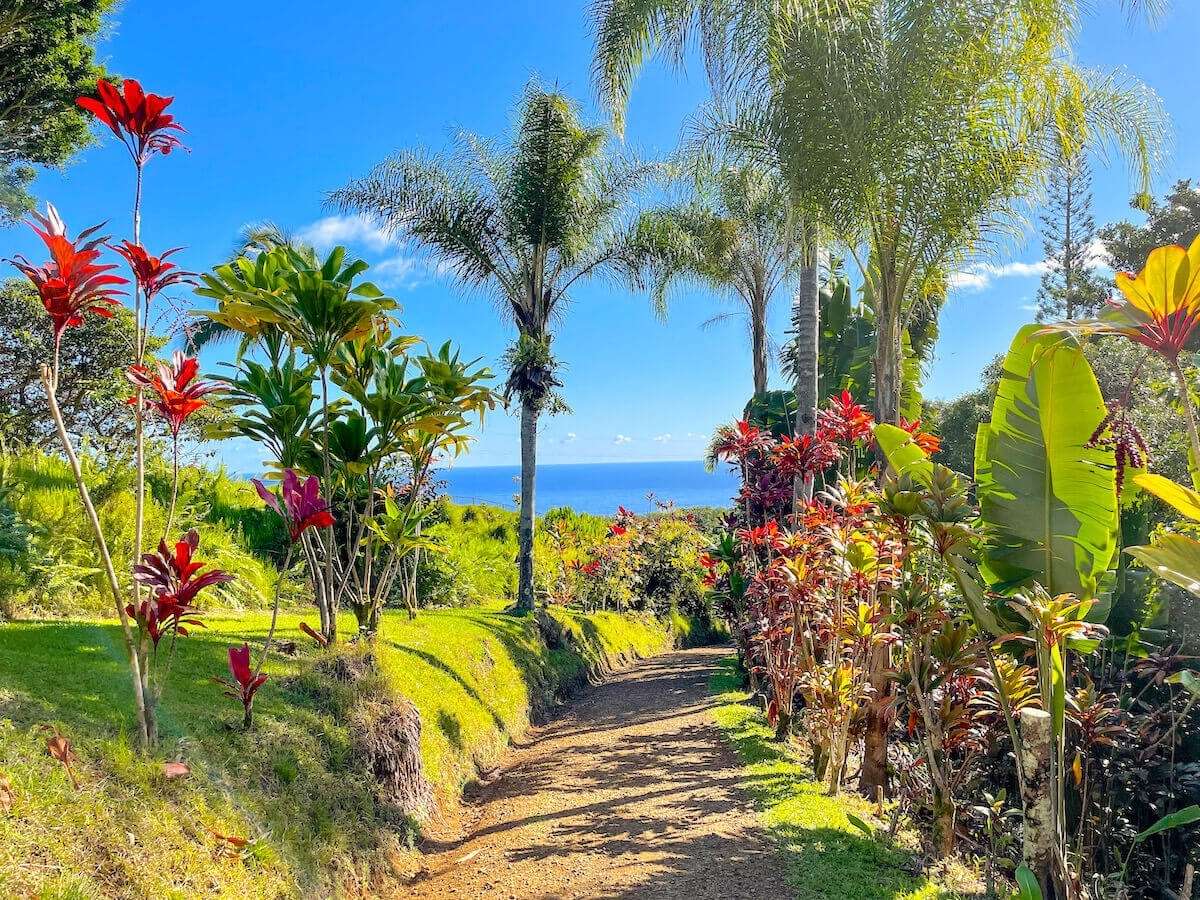 There are even botanical gardens, historic villages, and places to try extreme sports. It's about 45 to 50 miles and can take a few hours if you go straight, though most people make it a whole day trip.
You end up in the small island town of Hana with all kinds of gift shops and historic sites you can check out.
If you go a little past Hana, there are more sites to see. But eventually, you'll turn around and head back down the road the way you came!
4. Banana Bread is a Big Deal Here
While the Road to Hana is important on a list of facts about Maui, so is Banana Bread. And I recommend stopping at the famous Halfway to Hana snack stand for some of the best on the island!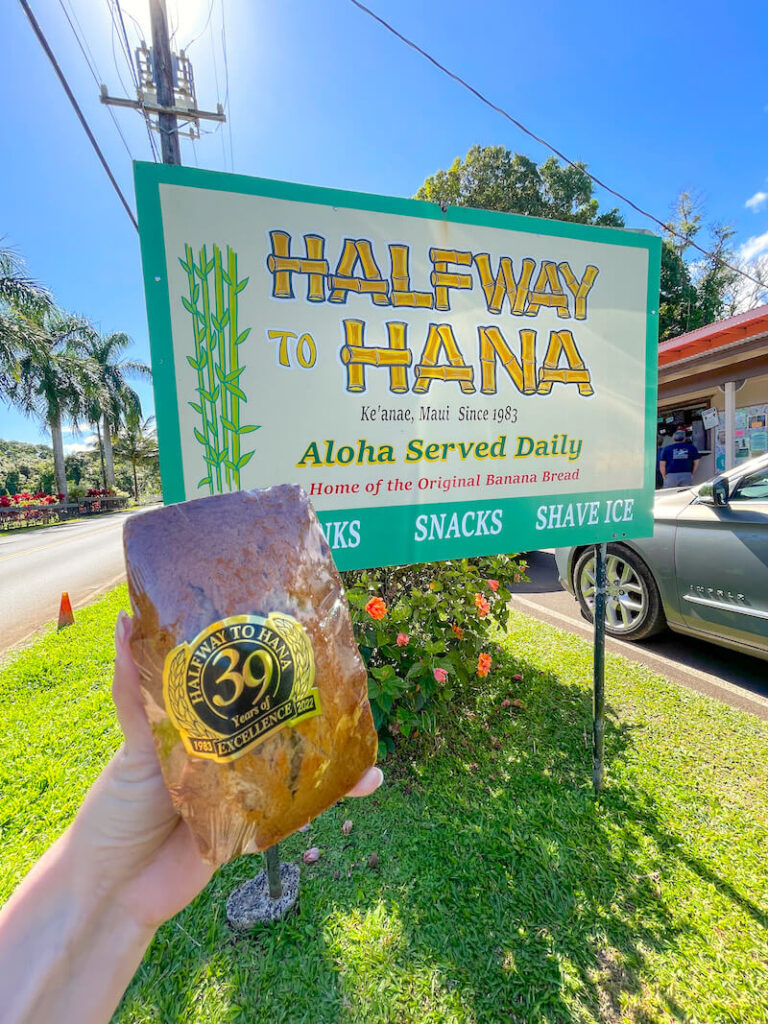 During the Great Depression, banana bread became popular across the US because it was easy, cheap, and tasty to make. This was especially the case in Hawaii, where bananas were abundant.
Decades passed and banana bread has continued to be a staple at most Maui gift shops, bakeries, and cafes.
You can find some truly amazing banana bread in Maui. A big secret to the yummy dessert bread? In Maui, smaller, sweeter Apple Bananas are used, as well as other fresh, local ingredients like macadamia nuts or mango.
5. You Need to Try a Maui Gold Pineapple
Haliimaile Pineapple Company produces Maui Gold Pineapples, which are sweeter and less acidic than typical pineapples you've tried. Most Maui Golds stay in Hawaii, so you've likely never had one!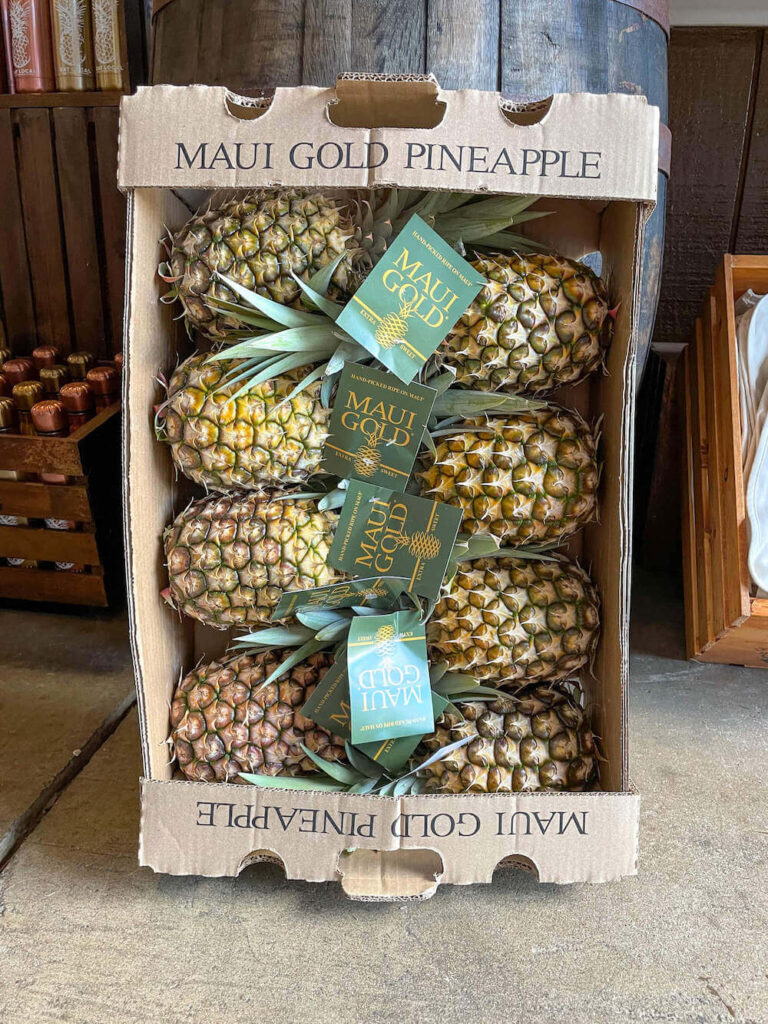 You can look for them at stores and fruit stands across the island. But you can also go on the Maui Pineapple Tour that the company runs and visit their store at the end!
6. Best Hawaiian Island to See Whales
Maui is a super popular place to come see humpback whales. From December through April, the whales migrate to the warm waters of the South Pacific to give birth and care for their pups.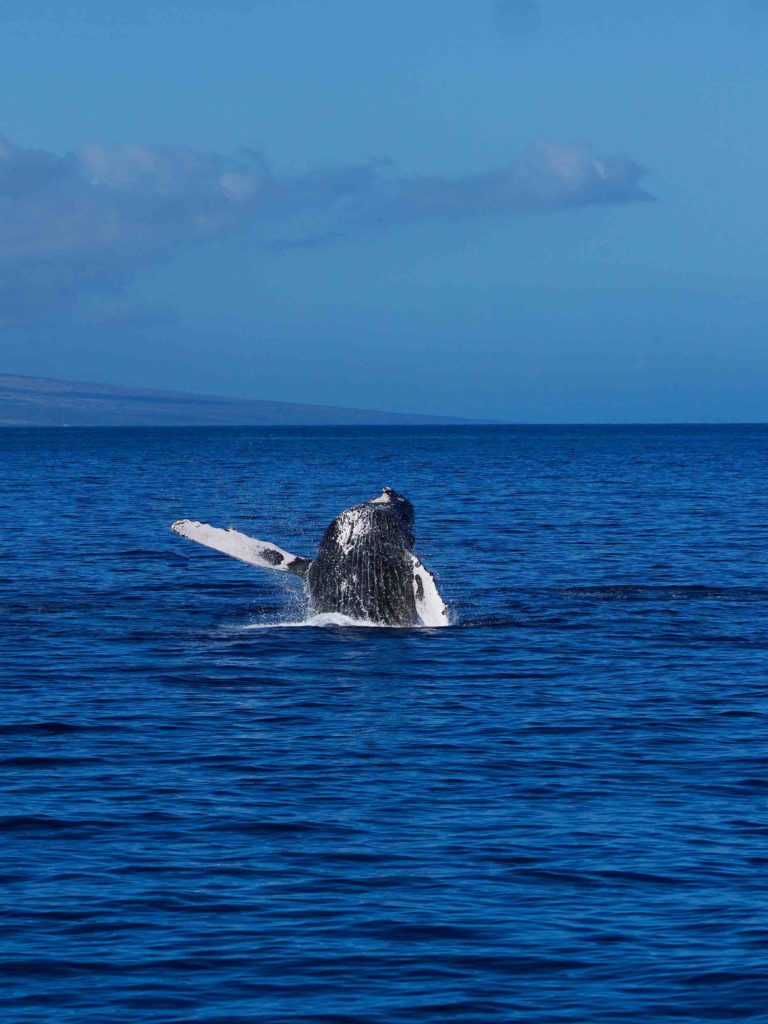 Specifically, they like the protection of the Maui Nui Basin between the West Coast of Maui and the neighboring island of Lanai.
While you can see whales from other islands in Hawaii, Maui experiences the most sightings with 10,000 humpbacks recorded annually.
Sometimes you can even see humpbacks from the beaches of Lahaina and Kaanapali! But most people take advantage of all the great tours that leave from the West Coast.
7. You Can See Dolphins All Year
Don't be disappointed if you miss out on whale season: you can see Spinner Dolphins all year-round in Maui!
For your best chance, consider booking a Molokini Crater tour or spending the day snorkeling at Makena Landing south of Wailea.
For some interesting facts about Maui dolphins, you should know they're considered a protected endangered species. Also, Spinner Dolphins sleep for most of the day.
Both of these reasons are why you shouldn't get close enough to touch them. If you see Spinner Dolphins in the wild, don't go after them.
Just enjoy the experience. If you see them swimming around and doing tricks, they may actually be asleep!
8. The World's Largest Dormant Volcano is Here
One of my family's favorite things to do is watch the sunrise over Haleakala in Upcountry Maui. This dormant volcano is the world's largest at over 10,000 feet above sea level. You can see the peak from almost every region of Maui.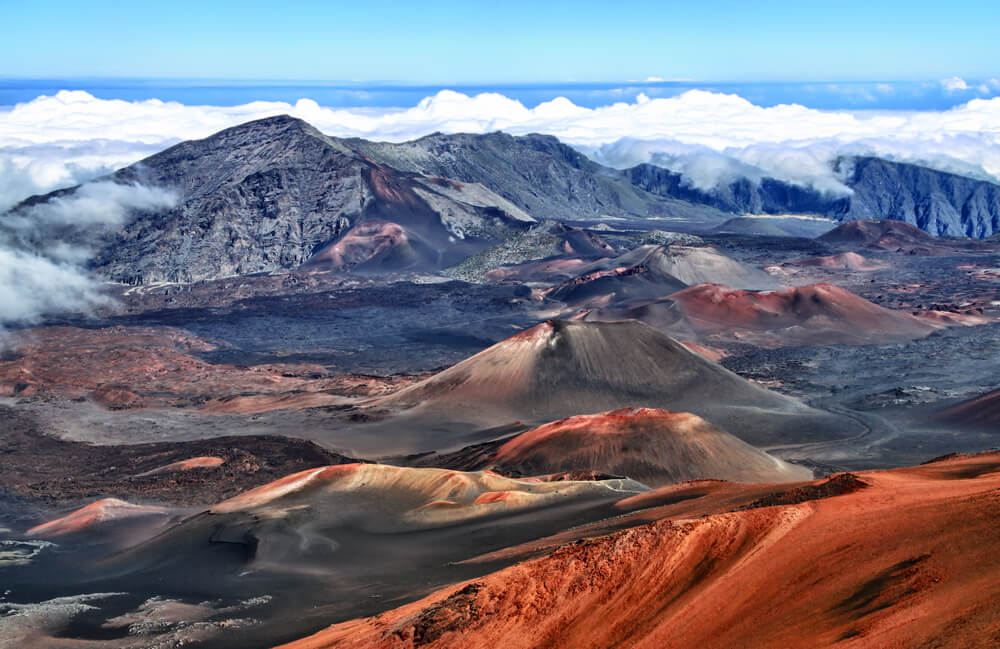 Haleakala is a great place to go hiking, check out lava fields, and enjoy a cooler climate. Just make sure to pack layers, since the volcano gets snowfall sometimes!
You can hike part of the way into the volcanic crater for a unique experience. And Haleakala is home to the prestigious Haleakala High Altitude Observatory (it's not open to the public, though!).
9. Maui Has Colorful Sand
A fun piece of Maui trivia is that Maui has colorful sand beaches! This comes mainly from pulverized lava rock that's made its way from the mountains to the coast.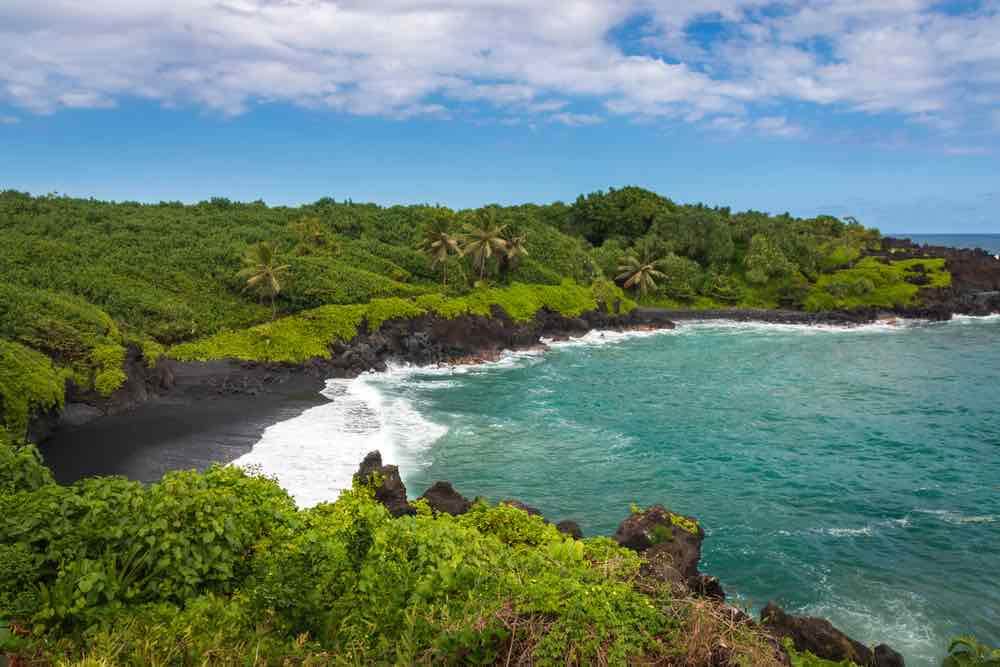 Maui's most popular colorful beach is Black Sand Beach at Waianapanapa State Park near Hana. The striking black sand is made up of ground-up volcanic rock.
Not far from Black Sand Beach is the red sand of Kaihalulu Beach. Here you also see volcanic sand with a high iron content that turns the sand a stunning red color. It's a must-see in Maui!
For picture-perfect white sand beaches, head to Napili Bay Beach. Oceanic materials like shells and coral influence the beautiful sand here.
Or for classically warm golden sand beaches, head to Kaanapali in West Maui and Wailea in South Maui.
10. There are Dozens of Amazing Parks
One of the great things about visiting Maui with kids is that you can access all kinds of open spaces close to your lodgings.
Maui alone has 94 different county parks with amenities like grassy lawns, walking paths, picnic areas, playgrounds, community centers, and more.
There are also 10 state parks across almost every region on the island. Plus, there's even a national park, Haleakala. And it's actually the only volcanic park in the United Starts Parks Department.
Also, it's good to know that all Maui beach parks and beach fronts are free. None of them are private and you don't have to pay to get onto them. You may have to pay parking fees and camping fees at some parks, though.
11. Largest Banyan Tree in the US
One of the most unique facts about Maui is the story of the Lahaina Banyan Court. It features the oldest tree in Maui and the largest Banyan Tree in all of the United States.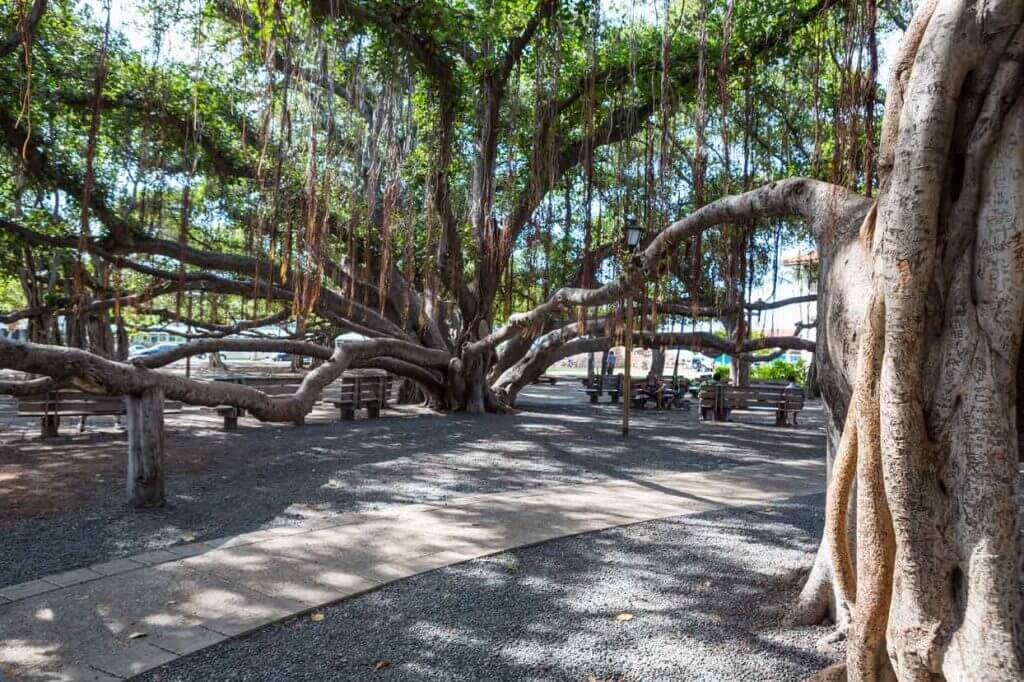 The tree was planted in the historic courthouse square 150 years ago after it was imported from India.
It's quite a site to walk into this historic park at the center of Lahaina. Banyan Trees have branches that spread out from the trunk with aerial roots. Locals encouraged this by feeding the tree and creating an entire system of secondary trunks!
It almost looks like you have several trees growing in the courthouse square when it's just one! It's right off the Lahaina Harbor and there are lots of wooden benches where you can sit or even bring food to eat from one of the local restaurants.
12. Maui has Amazing Farmers Markets
Last on the list of facts about Maui is how many amazing farmers markets there are across the island! There are over a dozen established farmers markets of all sizes, from small weekend community markets to giant flea market-type gatherings.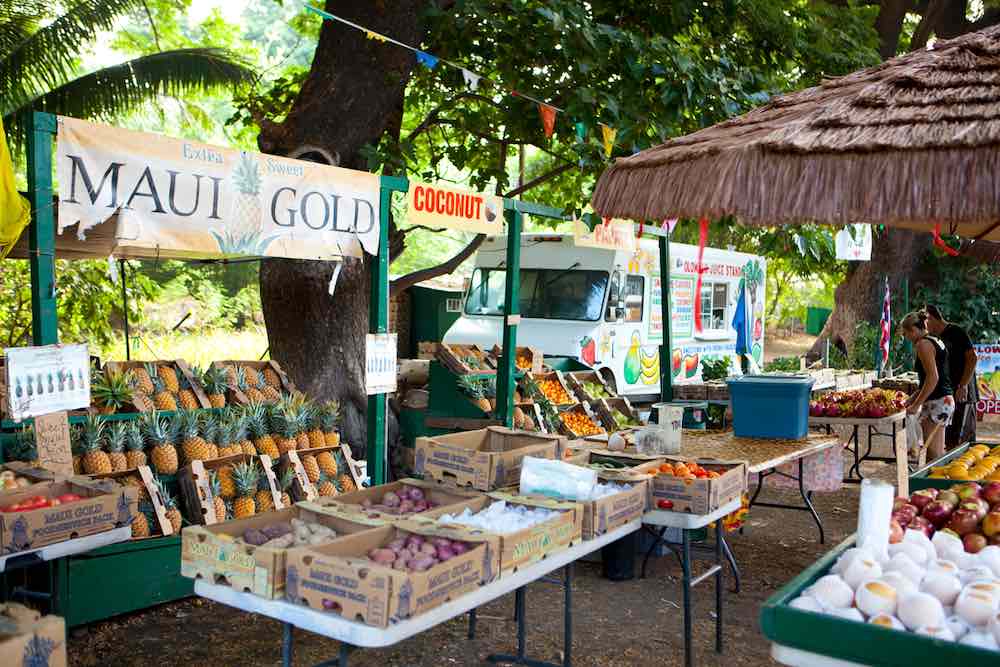 Maui farmers markets really play into the Aloha Spirit of the islands and the heart of islanders to share their bounty. And you can come to support local farmers, canners, café owners, and more.
Some of the markets are open every day and some are only open on the weekends. You can enjoy all kinds of fun things there, like live music, children's activities, local artists, and unique food you won't find anywhere else! It's a great opportunity to experience local culture and enjoy the less touristy side of Maui.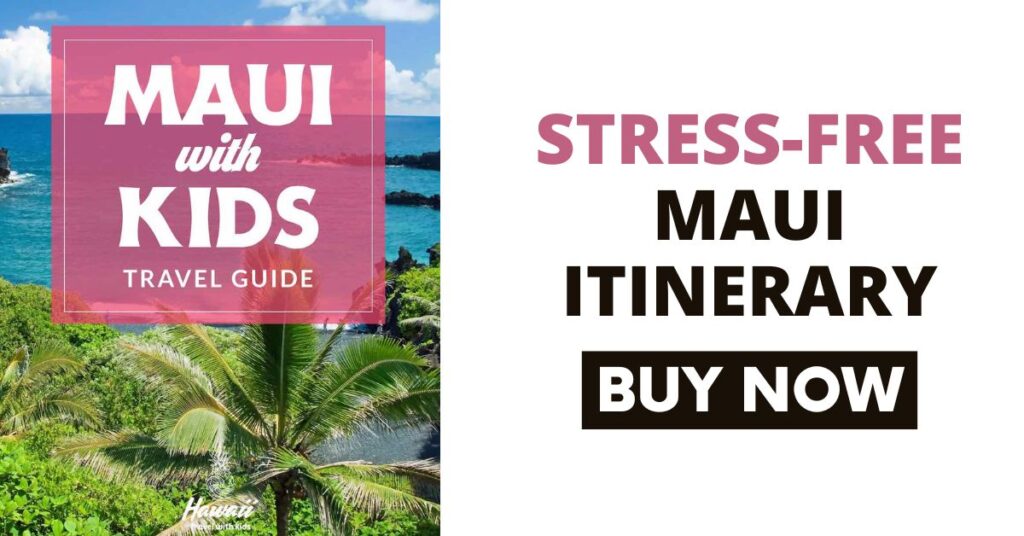 Fun Facts You Didn't Know about Maui
There are so many interesting things you can learn about Hawaii's islands. Now you have just a few facts about Maui to inspire your next trip here.
Take advantage of all the Maui facts and history and enjoy all kinds of new experiences the next time you visit!