Are you planning a trip to Maui and want to check out the North Shore town of Paia? Scroll to find out the top things to do in Paia including the best shops, restaurants, beaches, and more!
This post about things to do in Paia Maui contains affiliate links which means if you purchase something from one of my affiliate links, I may earn a small commission that goes back into maintaining this blog.
If you are looking for a laid-back town with a hippie vibe, you won't want to miss Paia, Maui. In fact, Fodor's even named it one of "America's Best Small Towns."
Paia, Maui is a charming little boho town on the North Shore of Maui. I've visited Paia in Maui a few times and have always found new things to see and do.
So, I've created this list of the best things to do in Paia to help you plan your trip.
It's basically the start to the Road to Hana and you'll almost pass it heading to Haleakala, so many people drive through without thinking twice about stopping. And it's so small that it's easy to miss.
However, it's definitely worth a stop at this low-key beach town to explore the boutiques, yummy restaurants, and holistic attractions.
Keep scrolling to find out what to do in Paia Maui!
Don't have time to read a bunch of Hawaii blog posts and reviews? Here are some of our top picks for visiting Maui.
Popular Maui Tours/Activities
Favorite Maui Resorts/Hotels
Andaz Maui (this is a luxury resort with the best luau on Maui)
Honua Kai Resort & Spa (this is one of our personal favorites because there are tons of pools and there are condo options)
Want to Rent a Car in Hawaii?
One of the best places to rent a car in Hawaii is Discount Hawaii Car Rental because they get the best rates from top national companies like Alamo, Dollar, Thrifty, Avis, Enterprise, Budget, and Payless.
Want to skip all the planning and just access my detailed Maui Itinerary complete with daily schedules, kid-friendly activities, and travel hacks? Click the button below.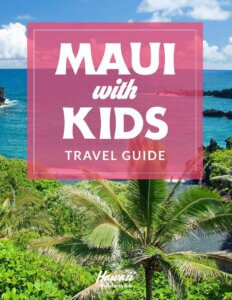 Paia Maui FAQs
How do you get to Paia, Maui?
Kahului OGG Airport in Maui is the nearest airport (5 miles away) to Paia. We usually land at Kahului and either rent a car or opt for a private transfer from the Kahului OGG Airport in a van to Paia town in Maui. But you can also take the Line 35 Airport bus to Paia.
What is Paia, Maui known for?
Paia is located on the North Shore of Maui. It is known for its serene white-sand beaches and laidback country vibes. Paia is also known as the windsurfing capital of the world, where professional windsurfing competitions are held.
Is Paia, Maui worth visiting?
Absolutely! Paia is amongst the best places to visit in Maui. There's no dearth of things to do in Paia, including hopping Maui's North Shore beaches, surfing, hiking, and many more.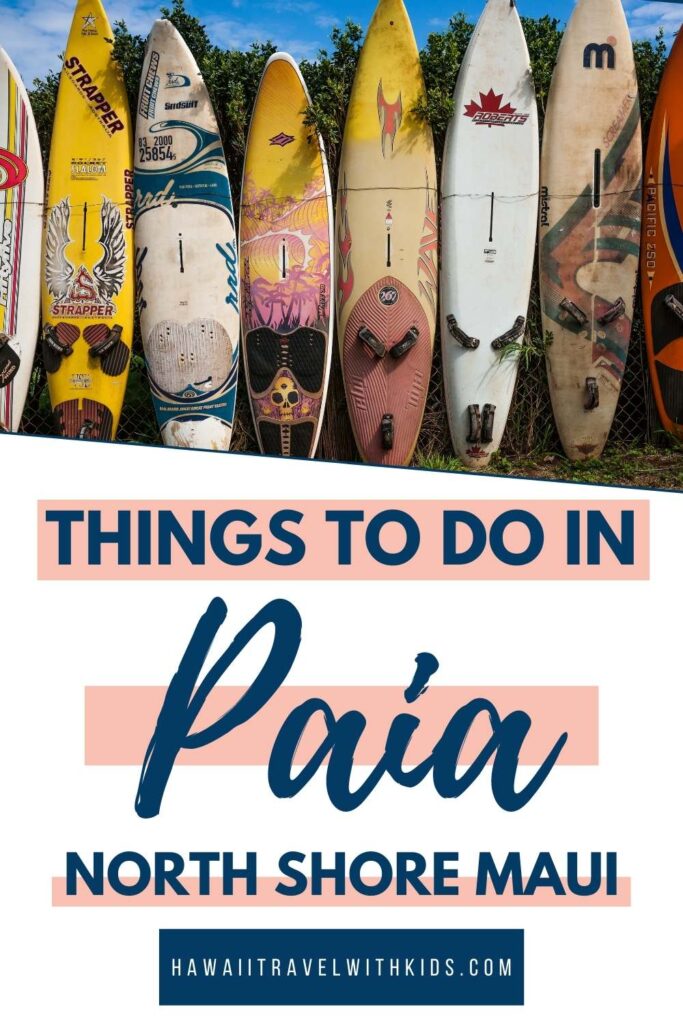 20 Things to do in Paia Maui
1. Eat at Mama's Fish House
I'm listing Mama's Fish House first because both my mom and mother-in-law rave about it every time they eat here and it's always a highlight of their trips to Maui.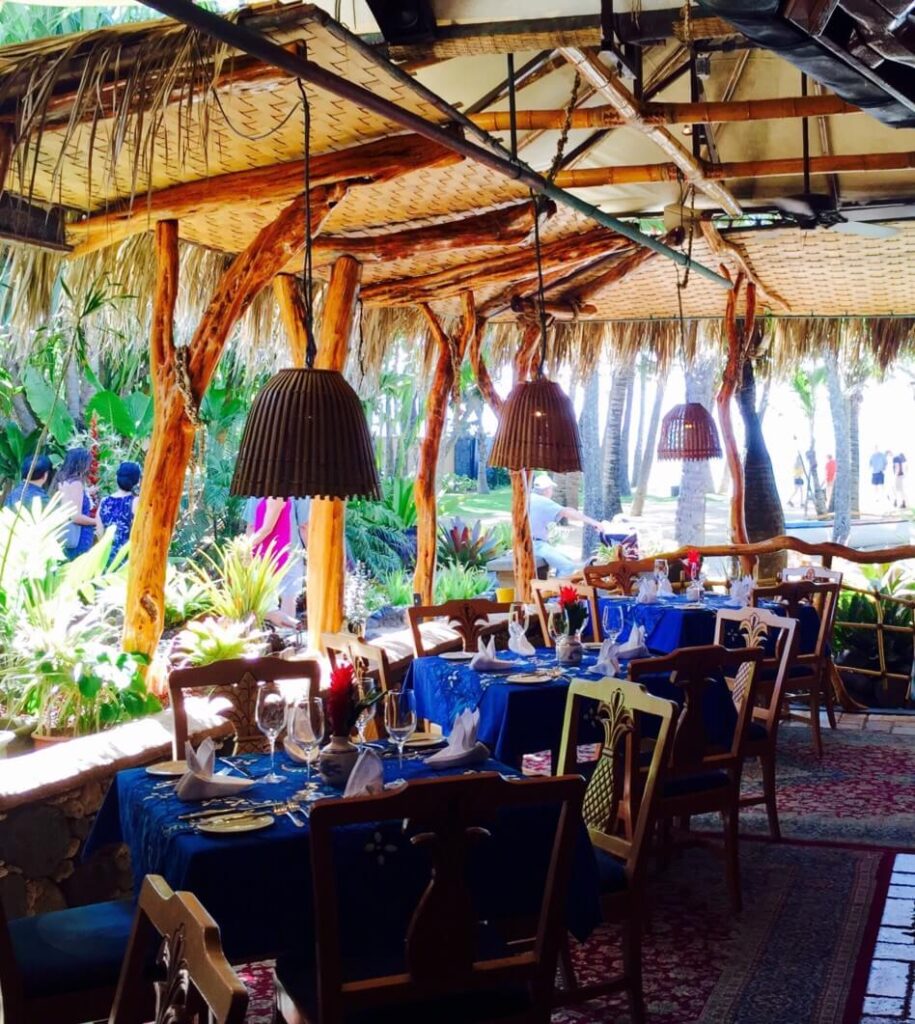 They offer the same menu (and prices) for lunch and dinner.
The food is stellar and the view is unbelievable. It's no wonder why this is the most popular restaurant in Paia and you'll need to make a reservation sometimes months in advance.
2. Enjoy a Cup of Coffee
You might have heard that Hawaii is known for its coffee. Paia Bay Coffee is among the best of the best. They are open for breakfast, lunch, and dinner. Sometimes they even have live music.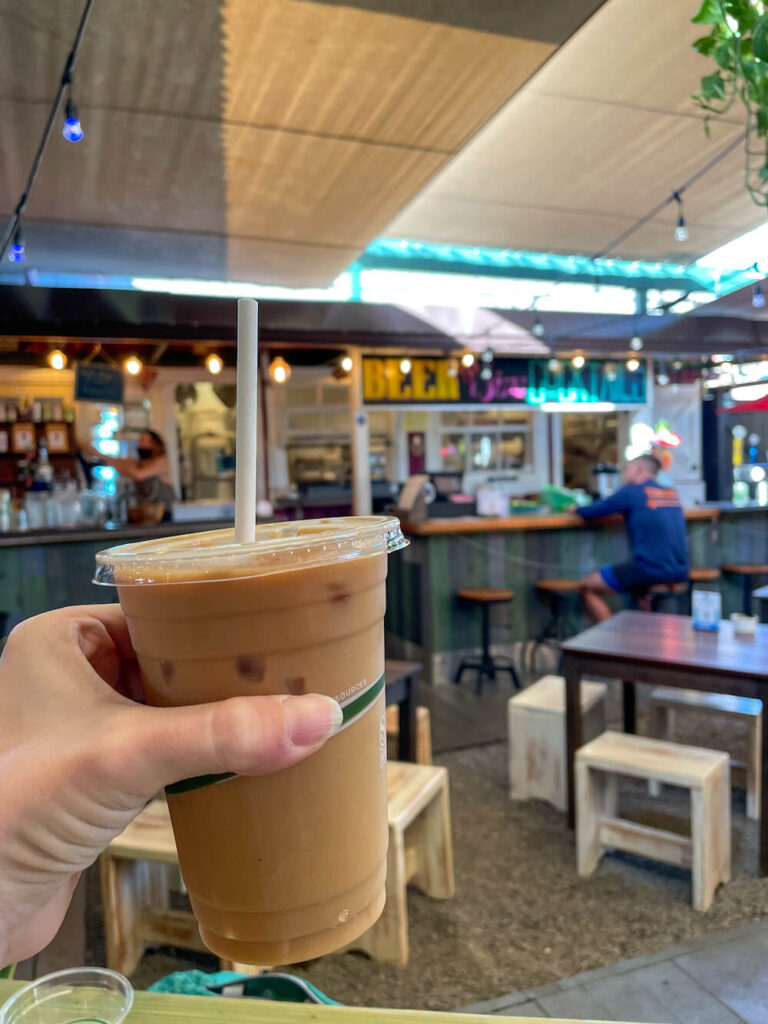 Paia Bay Coffee serves local and organic ingredients including Maui coffee beans. And you'll definitely want to hang out at their tropical garden patio.
3. Baldwin Beach Park
This beach is a little touristy and is a hot spot for windsurfers. It has a parking lot, picnic tables, restrooms, and a lifeguard station.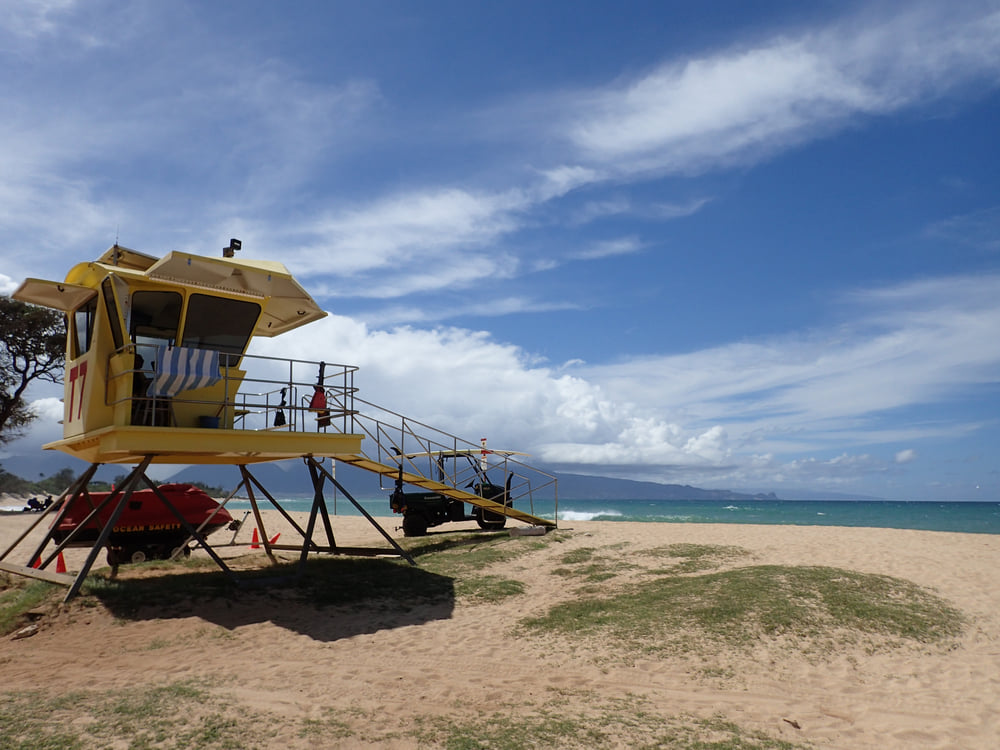 It's fun to grab takeout food in Paia from one of the many tasty restaurants and enjoy a picnic on the beach.
4. Walk Around Paia Town
Paia is Maui's hippie town with laid-back bohemian vibes. Trendy storefronts and peaceful country vibes line this historical town. There are many places to visit and things to see in Paia town.
The Great Paia Lha Bab Peace Stupa – consecrated by the 14th Dalai Lama, is one of them. Walk around the giant prayer wheel inside the stupa and feel grounded.
The Temple of Peace is another place to visit in Paia town. It is a spiritual and healing center that allows visitors of all faiths to experience its spiritual powers.
If you are looking for some culture, check out the numerous art galleries in Paia. You can also head to downtown Paia to visit the Holy Rosary Church in the town to admire its stained-glass windows.
Book a Family Photo Shoot
Whenever we travel to Hawaii, we almost always book a family photo shoot with Flytographer. They are super easy, affordable, AND it guarantees that I'll be in some photos. You can get $25 off if you book through this link or use the code HAWAIITRAVEL.
5. Check Out the Paia Shopping Scene
Since Paia in Maui is a surfer's paradise, countless surf shops sell surfing equipment and clothing. This hippie town in Maui is also known for locally-made goods.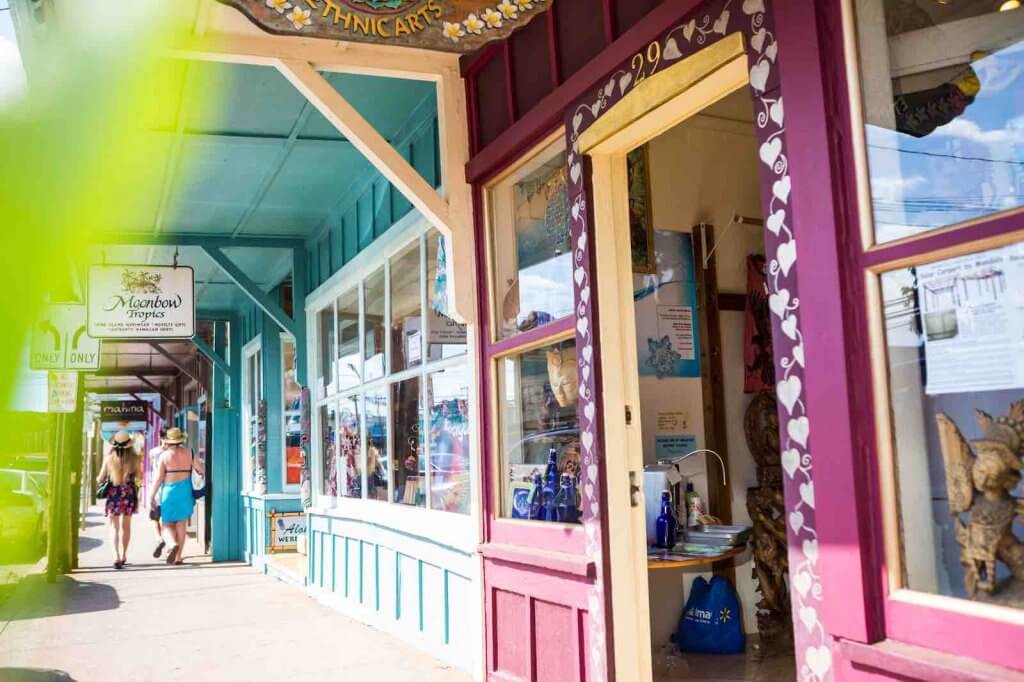 Amongst many stores in Paia, you will find Maui Hands and Maui Crafts Guild to be the most interesting ones. You won't just find gifts, paintings, and interesting knick-knacks in these stores – you will also find artwork on glass, ceramic, or wood.
For Hawaii-inspired gifts or clothes shopping, visit Paia shops like Mahina, Boutique Aloha, Nuage Bleu, Biasa Rose, Sea La Vie, Lilikoi, and Lele.
6. Try Windsurfing
Plenty of surfing schools in Paia offer beginner and experienced surfers windsurfing lessons. Each lesson is held at one of Maui's beautiful beaches on the North Shore.
With steady winds and warm waters, the North Maui shore is ideal to try windsurfing.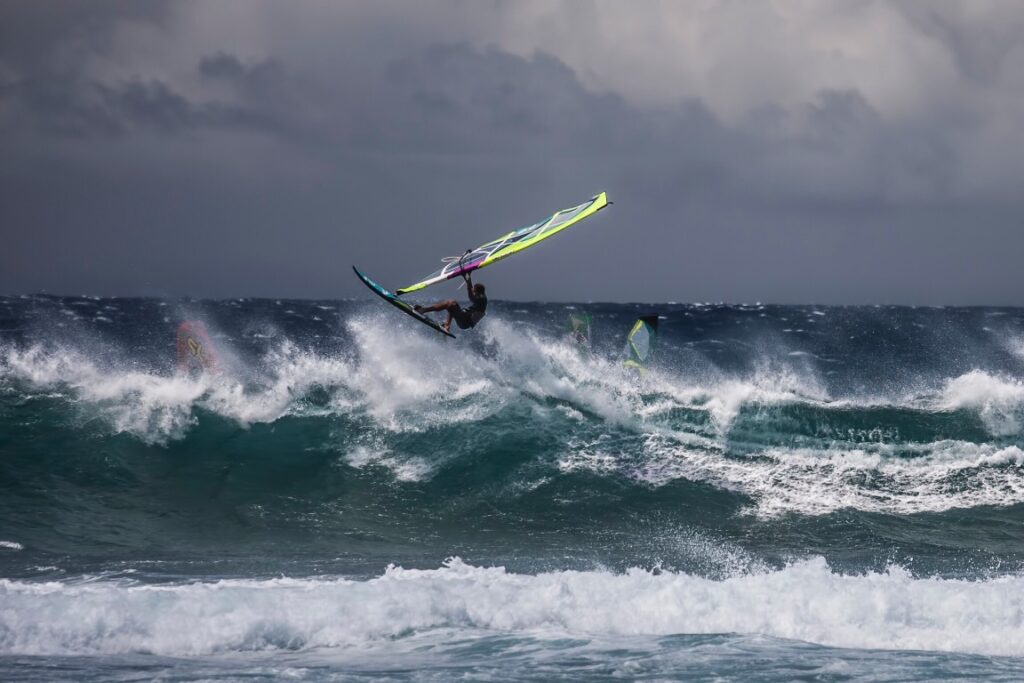 Join a windsurfing course with a reputed school in Paia, where the instructors will help you with the basics of windsurfing and teach you proper turning and hauling techniques.
Since tidal waves at Paia beaches may get too intense sometimes and are for professional surfers, the instructors take you to the calm beaches of Kahului – 15 minutes drive from Paia, to learn windsurfing.
Learning to windsurf or honing your surf skills is the best thing to do in Paia, Maui. Check out the latest prices and more details.
7. Hookipa Beach
Hookipa Beach at the Maui North Shore is referred to as the windsurfing capital of the world. It is known for having ideal tidal waves and good winds. Professional windsurfing competitions are held at this beach.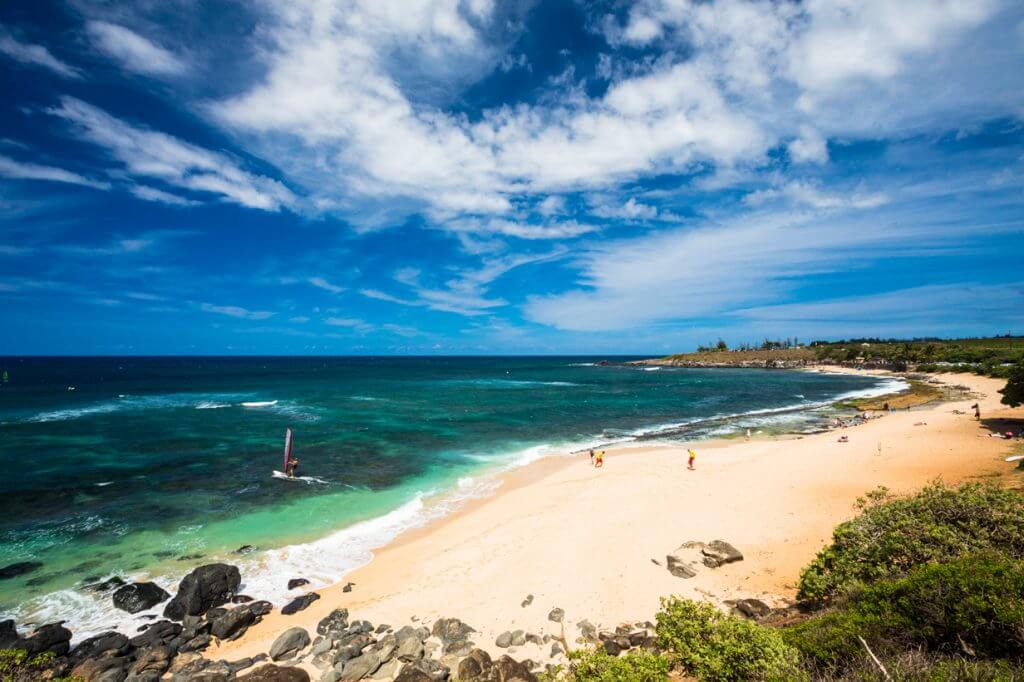 The waves at Hookipa Beach can get pretty massive and are not for a beginner or amateur surfer. Windsurfer or not, you must visit this beach to watch the experienced windsurfers in action.
Enjoy sheltered swimming at the small areas of sandy shoreline at Hookipa Beach that are marked for swimmers.
Hookipa Beach Park is the resting spot for Hawaiian green sea turtles, where you can easily spot them. They seem like large boulders, but if you observe, you will realize they are sea turtles lazing on the shore. So, bring your binoculars and enjoy a fantastic show.
8. Hookipa Lookout
Hookipa Lookout is another spot on the Road to Hana on the cliff overlooking Hookipa Beach. The lookout has a big parking area. You can spot giant sea turtles and monk seals up the cliff lookout.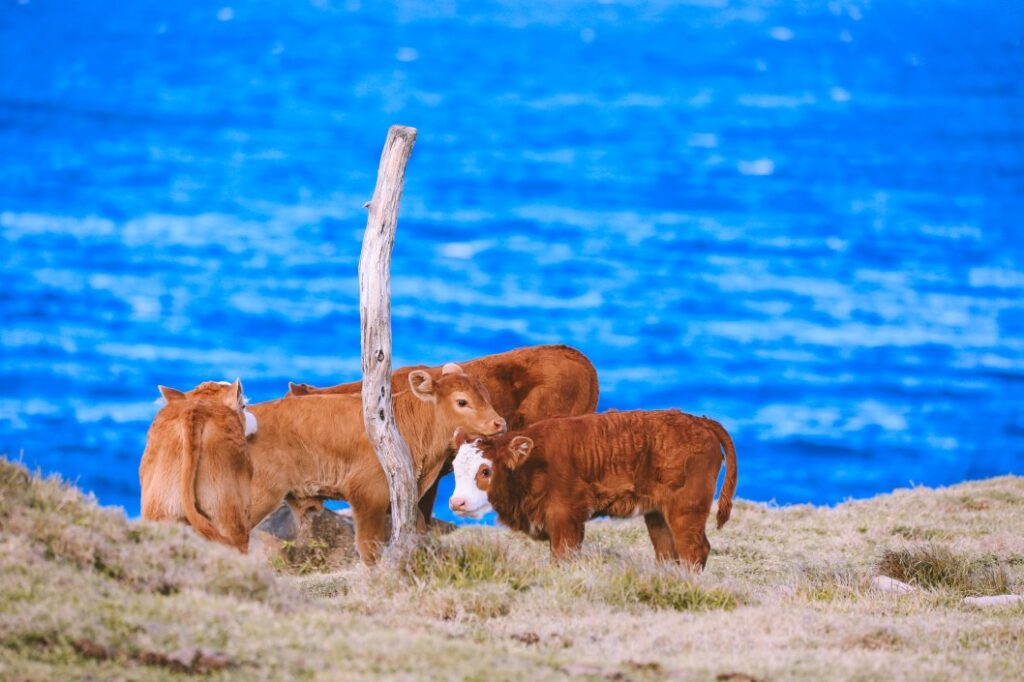 It's also an incredible place on Maui North Shore to watch magical sunsets. Visiting Hookipa Beach is one of the best things to do in Paia that your kids will love.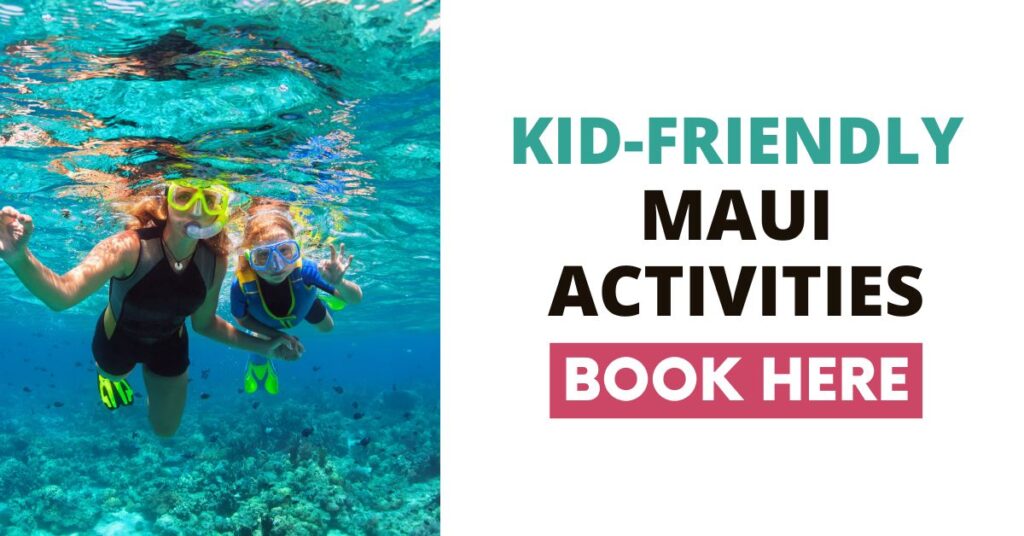 9. Paia Bay Beach
Paia Bay beach is the closest beach to the Paia town in Maui. Spend a relaxed day swimming at this white sandy Paia beach and feasting on delicacies at Café Mambo, one of the best restaurants in Paia.
Wander slightly from the Paia Bay beach to reach the Paia Secret Beach. This Paia, Maui beach is a nude beach that is only accessible on foot and quite secluded. However, you don't have to be nude to enjoy the Secret Beach.
Further ahead, the Paia Secret Beach is the Baldwin Park Beach.
Swimming and spending time at one of the many beaches in and around Paia is the best free thing to do in North Maui.
10. Check out a Rainforest Zipline
The North Shore of Maui, Hawaii, is covered with lush tropical rainforests. A guided eco-tour in the forest brings you in close contact with the native Hawaiian plants and traditional farming practices in Haiku – a 15-minute drive from Paia.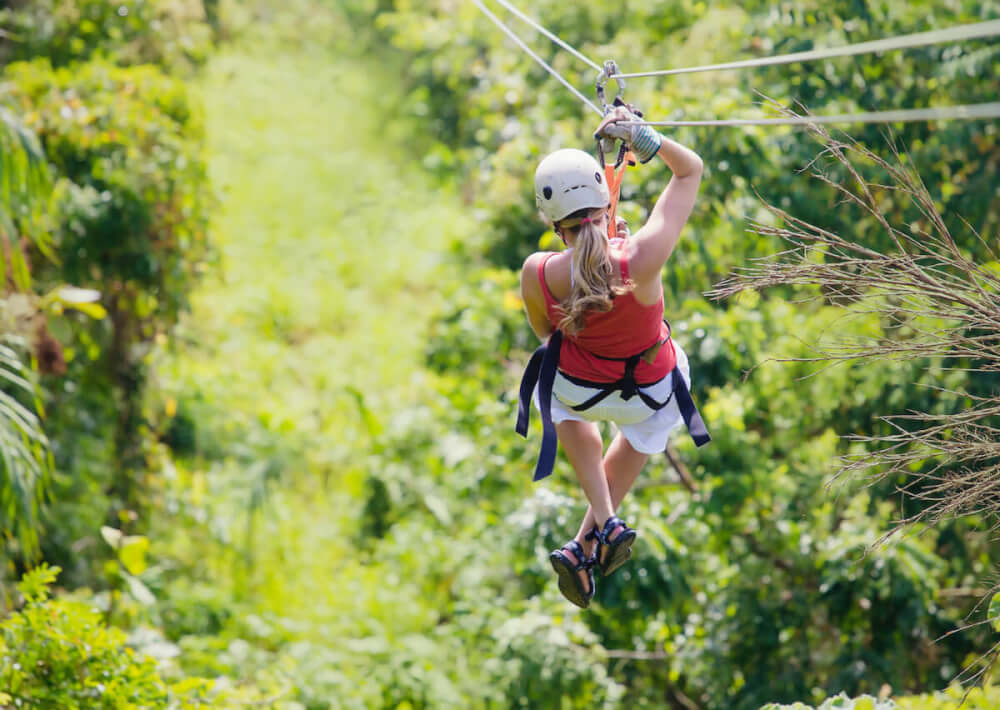 The elevated platforms for the zipline are built into large trees, and you zip between the trees at a speed of 30 mph. It's fun and thrilling to fly through the air. The staff and instructors do their best to keep you safe, informed, interested, and entertained.
The entire tour lasts for 2 hours, where you come across beautiful flowers, waterfalls, and unique plants. This activity is the most adventurous thing to do near Paia, Maui.
The Rainforest Zipline tour follows all safety rules and even allows children as young as 6 years to zip across. Check the latest rates and more information here.
11. Paia Fish Market
If you like seafood, you'll be in heaven eating on Maui. Paia Fish Market is casual and affordable, and also delicious.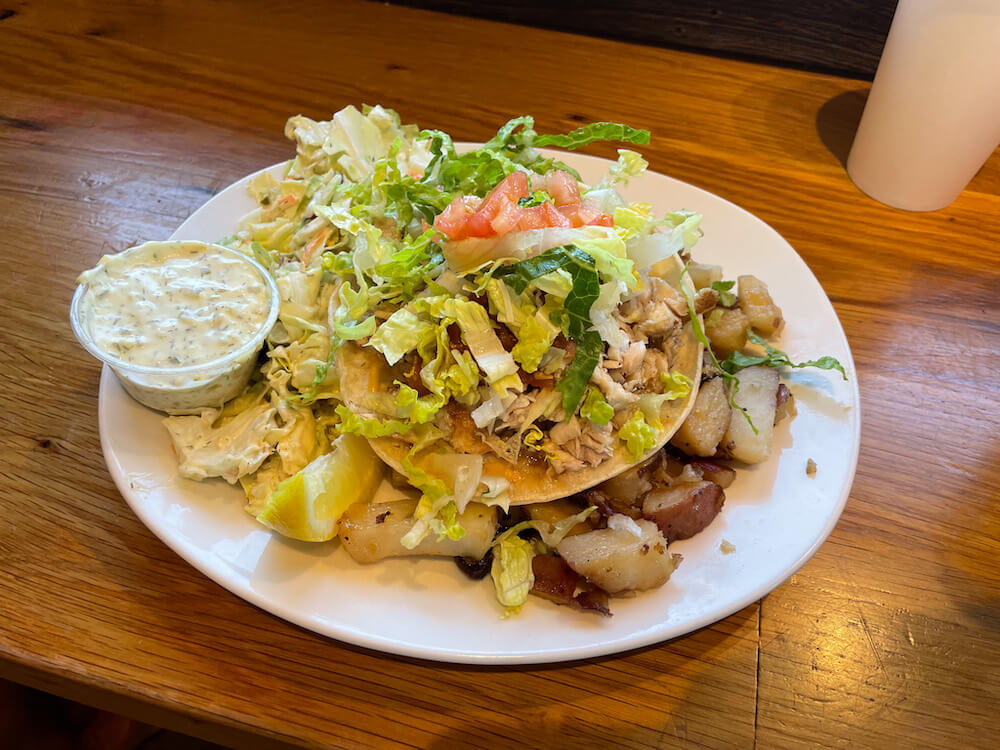 The food tastes so fresh! I highly recommend getting the homemade tartar sauce as well as the home fries.
12. Try the North Shore Zipline
The North Shore Zipline Tour adventure is available in Haiku – a 15-minute drive from Paia town. It allows you to enjoy incredible views of Maui's North Shore and the Pacific Ocean while flying across a zipline.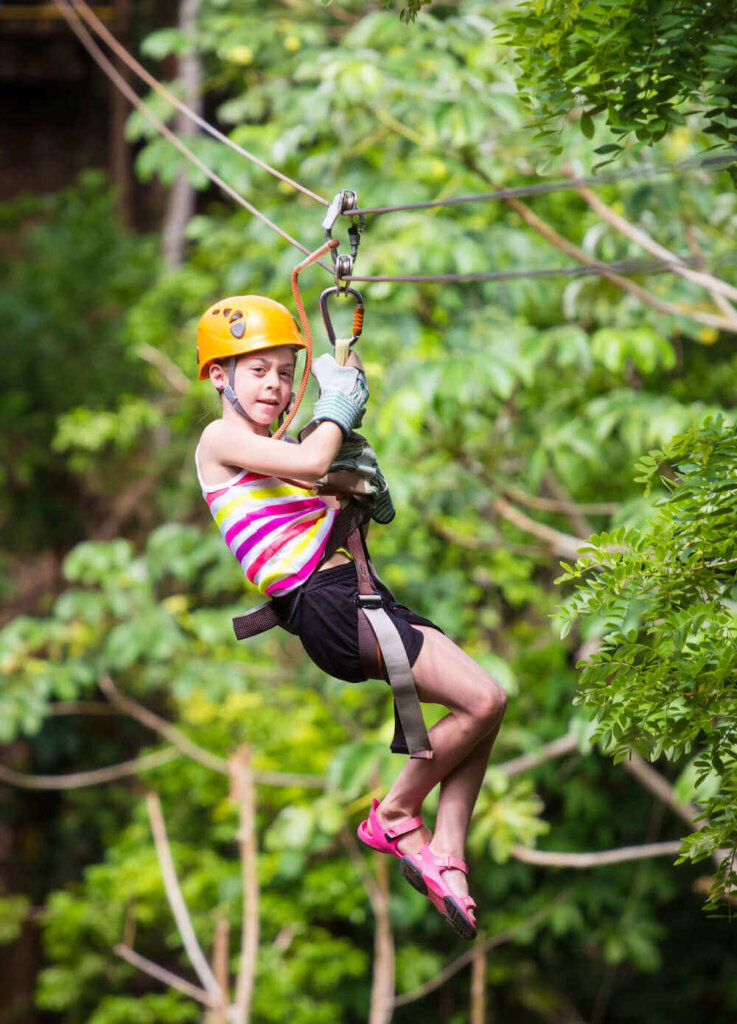 The North Shore Zipline adventure tour is set up at the historic World War II camp in Haiku. Our tour guide taught us a lot about the island's history and culture. In addition, there's a little museum at the site, which is a must-visit.
If you are a fan of adventure and heights, the North Shore Zipline activity is for you. The guides were patient and made us feel safe before experiencing the activity. My kids had fun dangling from the zipline and posing in the air.
We also tried other fun challenges on the North Shore Zipline Tour circuit that included suspension bridges and ladders. Again, our kids had the most fun; read my review here. Check the latest prices and more details here.
13. Try a Yoga Class
North Shore, Maui is known for its healing arts, especially yoga. There are several yoga studios, workshops, and training where different styles of yoga are practiced and taught.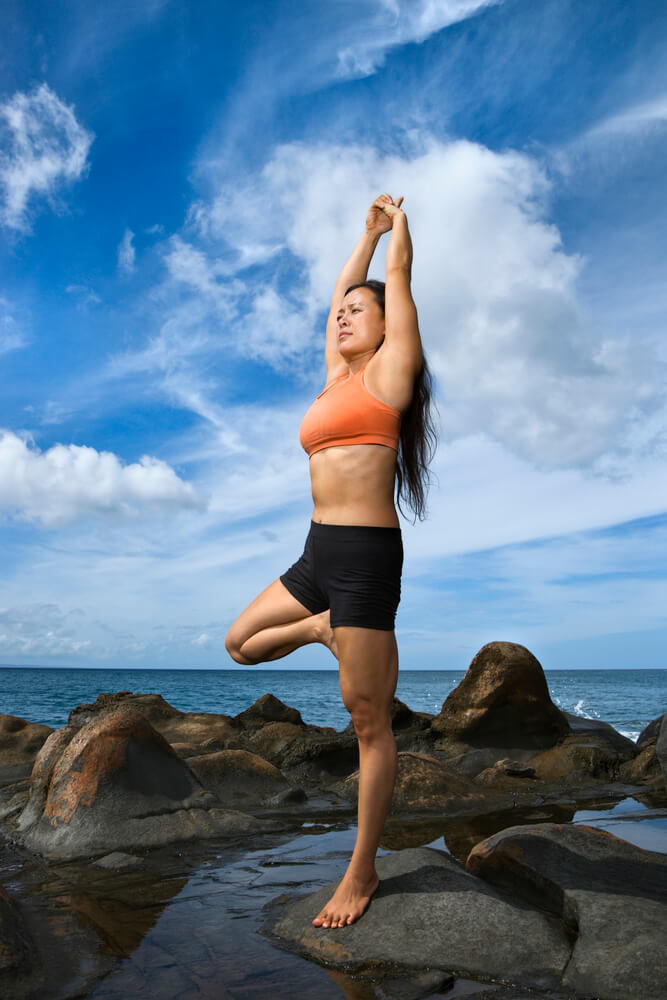 Enrolling in a yoga class is among the most unusual things to do in Maui. Whether you are a complete beginner or seek to step up your yoga quotient, visit one of the many centers and register for a yoga class in Paia. Yoga classes are also held for kids of all ages.
Few notable yoga studios are Maha Yoga and Wellness Center, Maui Yoga Shala, and Infusion Barre Maui. Many yoga centers in Maui follow unique practices like Pranayama, Ashtanga, Hatha yoga, Tantra yoga, beach yoga, goat (mountain) yoga, and yoga among sharks, rays, and fish.
14. Get Shave Ice
After walking around this cute town, you'll probably want to grab some refreshing shave ice. And there are several great options!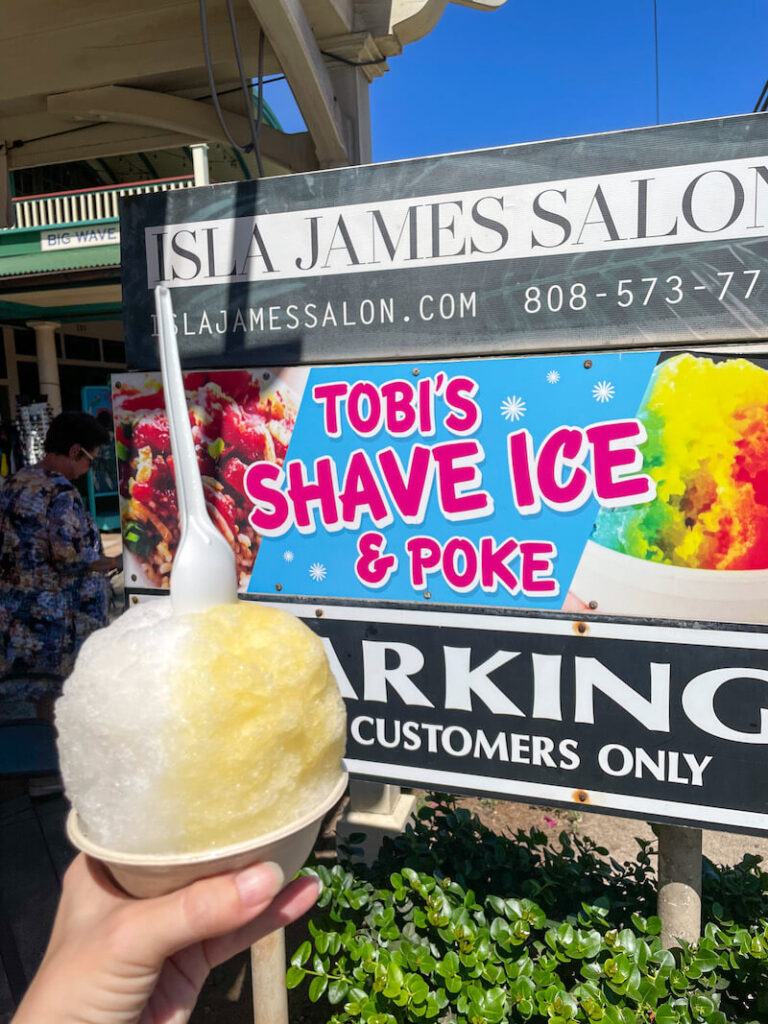 You'll find Tobi's Shave Ice and Ululani's Shave Ice right on the main strip. Both are really tasty, legit shave ice.
15. Grab Gelato
Paia Gelato has been in Paia town in Maui for many years. The friendly staff at the store dish up varieties of fresh, authentic, flavored gelato and snacks on the go.
The gelato offerings come in cups or cones and are packed with fresh tropical fruits, cream, and unusual flavors; some are dairy-free and gluten-free too. Snacks include sandwiches, bagels, and lox.
Our kids love visiting Paia Gelato and having their gelatos served with graham crackers and peanut butter. They do coffees, cheesecakes, and smoothies for adults as well.
Their special lunch menu is equally delicious. We saw many visitors on the Road to Hana getting a takeaway lunch box.
16. Stroll the Paia Farmers Market
The Paia Farmers Market is a great place to pick up some locally grown produce or enjoy a variety of delicious, freshly squeezed juices and smoothies.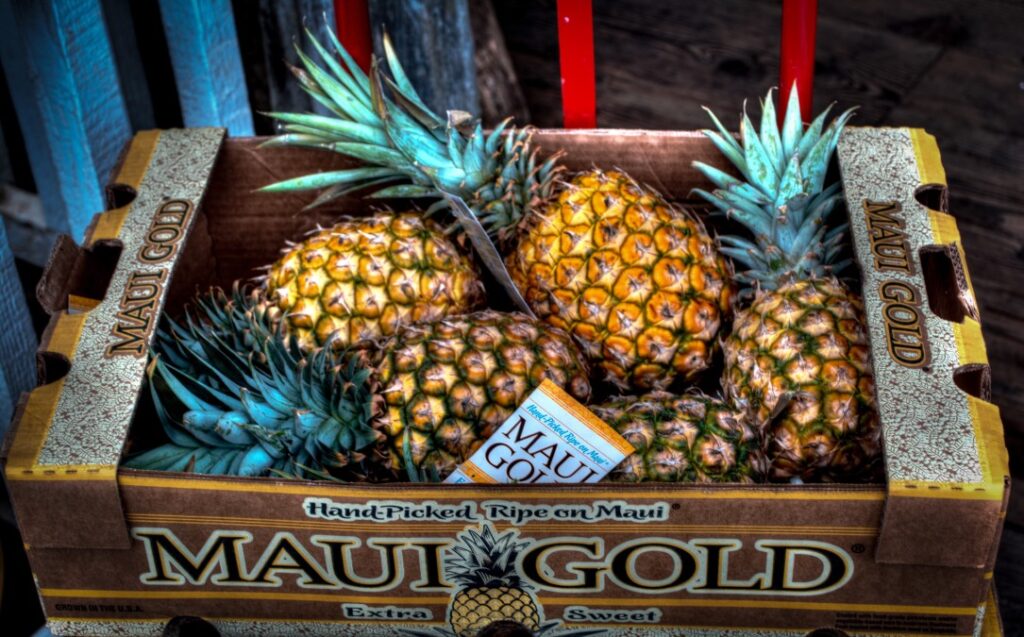 They are in the process of expanding this market to include 160 stalls!
17. Watch Professional Surfers
Between Paia and Haiku, you'll also find "Jaws." This is one of the top surfing spots on Maui that professional love.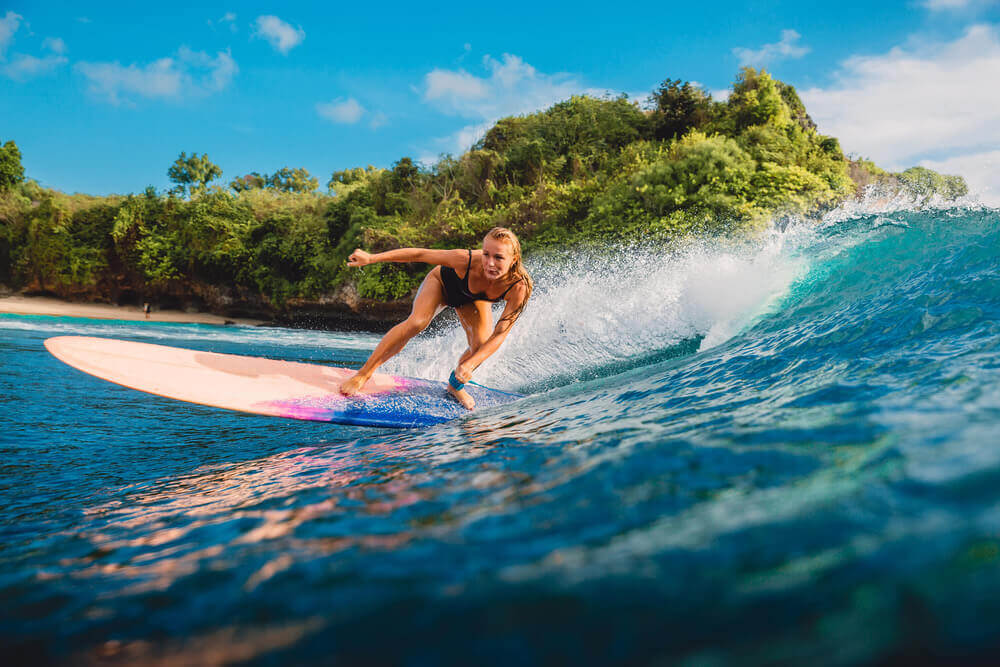 During the winter months, the waves can reach more than 60 feet high! That's why it appeals to professional surfers!
You'll have the best chance of seeing pro surfers if you visit Maui between December and March.
18. Check out a Waterfall
Twin Waterfalls is located along the Road to Hana drive and is often included as a stop in the Road to Hana tour. Hike to Twin Falls is relatively easy. It's 1.8 miles out and back trail near Haiku – a 22-minute drive away from Paia town in Maui.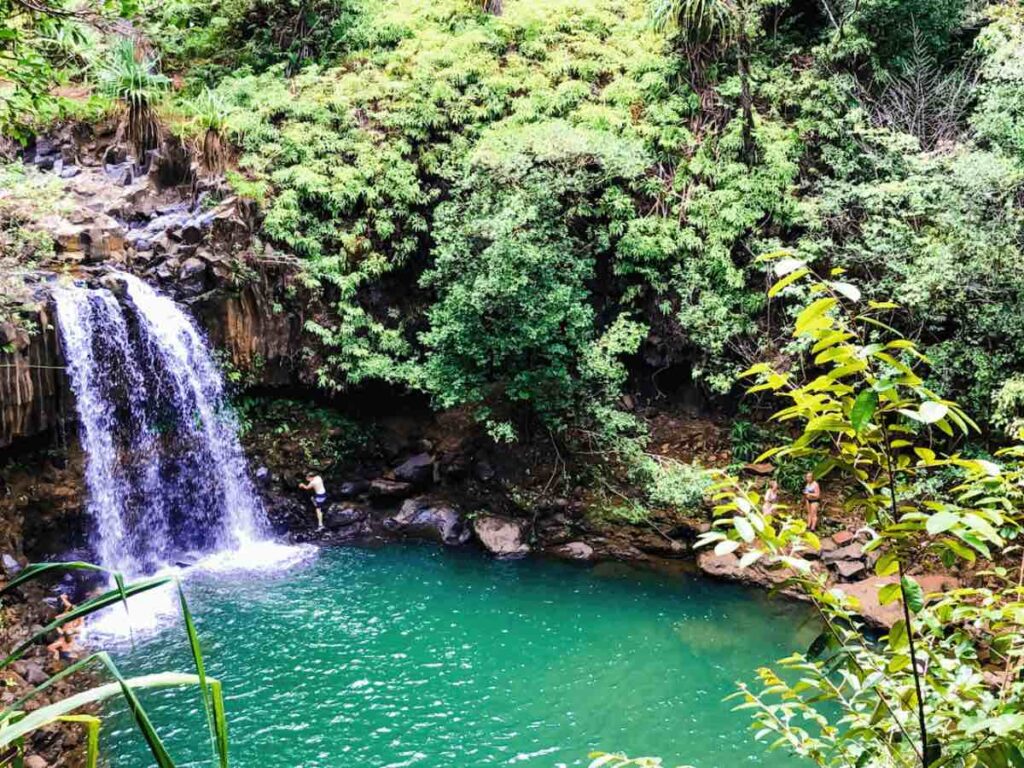 Since the trail is short, a hike to the gorgeous Twin Falls is the most fun thing to do in Paia town with kids. We hiked with our kids, and they loved jumping in the large pool below the waterfall.
We walked through a rainforest, crossed several waterfalls, and learnt about the area and agriculture. The entire experience is guided and takes 5 hours in total, including transportation.
Though you can visit Maui's Twin Falls on your own, I highly recommend Hike Maui's guided tour to Twin Falls.
Read my full post on Maui waterfalls
19. Maui Pineapple Tour
Maui Gold Pineapple is one of the world's sweetest pineapples. We once booked a tour of one such working pineapple plantation located in Haliʻimaile – a 10-minute drive from Paia, Maui. Read my review here.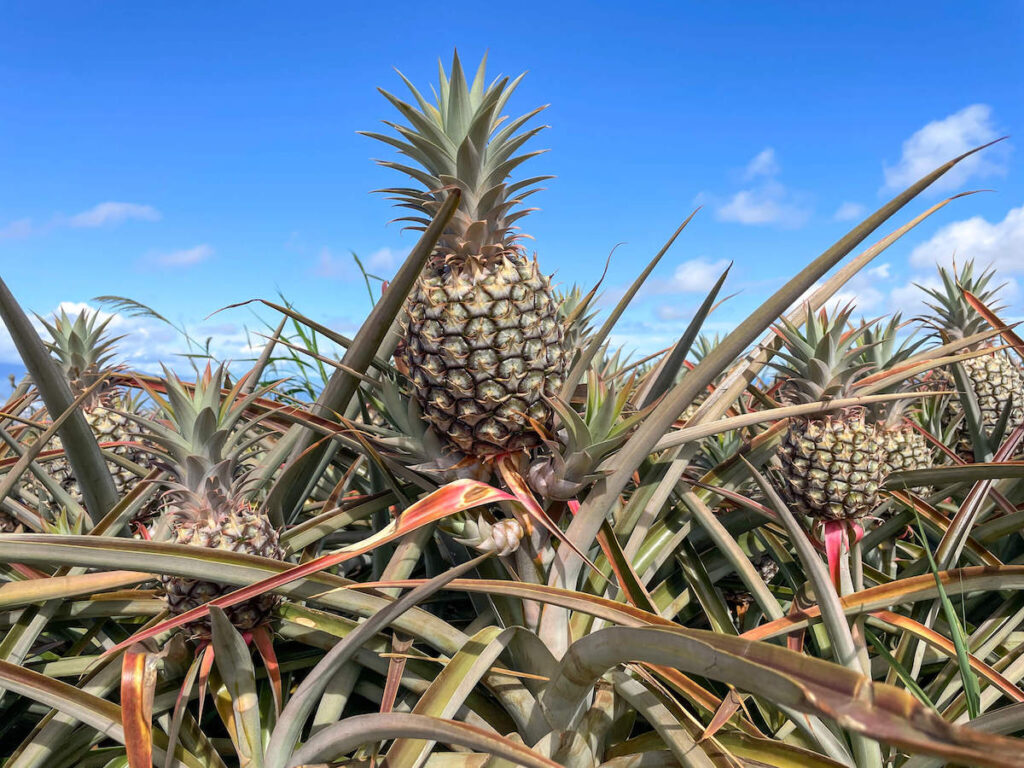 The guided Maui pineapple tour took us to the pineapple field, where we understood how pineapples are grown and harvested. We visited during the harvesting season, so they let us try our hand at harvesting.
Needless to say, we also got to taste different varieties of fresh pineapples while on tour. They also have an on-site store that sells pineapple boxes and pineapple-related items.
The tour lasts for 1.5 hours, and by the end, everyone gets a freshly picked Maui Gold Pineapple!
Pineapple Tour is amongst the most popular yet unusual things to do in Maui for everyone aged 3 and above. Check out the latest prices and more details.
20. Drive the Road to Hana
I had to include this because Paia is technically where the Road to Hana starts. So, it's fitting that I would end the article with talking about your next move.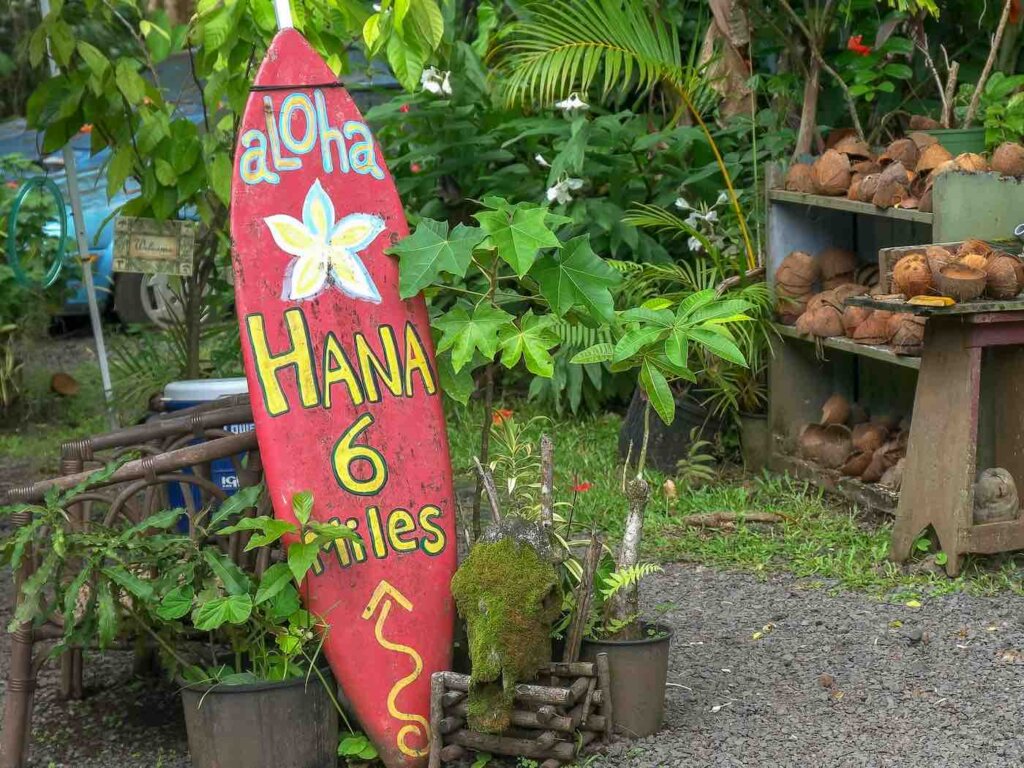 You can grab coffee, breakfast (or a to-go lunch) and start driving the Road to Hana.
It's all about the journey, not the destination. So, you'll want to stop often to check out the sights, try some food, do little hikes, or hit the beaches.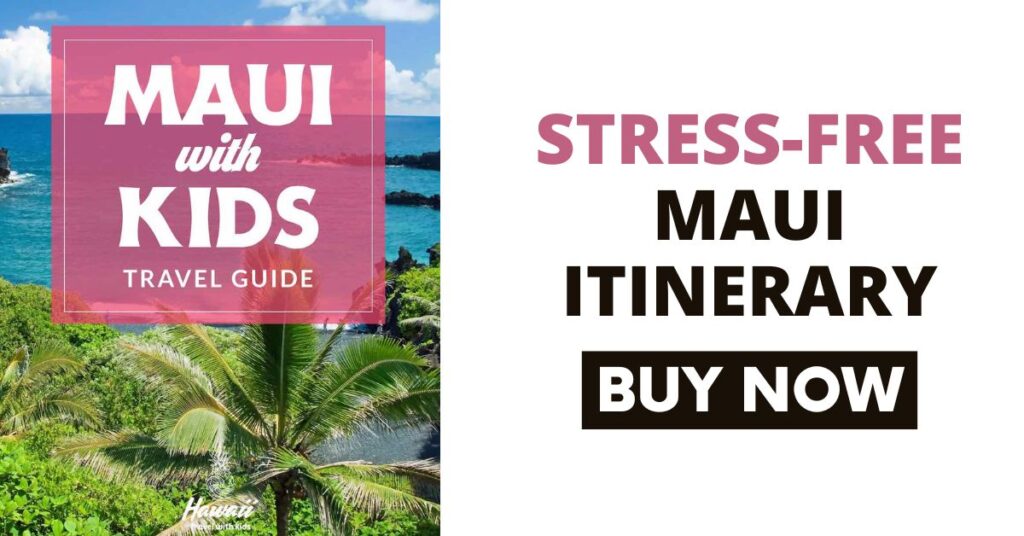 Paia Activities Wrap Up
These are just some of the things to do in Paia, Hawaii. This list will help you choose the places to visit in Paia that you simply don't want to miss out on.
If you are traveling with kids, you might also want to read my article on 101 Best Things to do in Maui with Kids.