Planning a trip to Maui and want to explore the West Side town of Kaanapali? Scroll to find out the best things to do in Kaanapali Maui including unbelievable beaches, yummy places to eat, and top attractions.
This things to do in Kaanapali Hawaii post contains affiliate links which means if you purchase something from one of my affiliate links, I may earn a small commission that goes back into maintaining this blog.
Are you looking for awesome things to do in Maui near Lahaina?
Kaanapali is an amazing place to vacation. It's got some of the best beaches in Hawaii, and it has lots of fun activities that are perfect for families. There are so many things you can do here! You won't want to miss out on this opportunity.
There are so many fun activities you can do while staying at Kaanapali, but we have picked out our top 17 favorite things to do here. We hope that after reading this guide, you will be able to plan an unforgettable trip and make memories that last a lifetime!
Let's take a look at some of the best things to do in Kaanapali.
Don't have time to read a bunch of Hawaii blog posts and reviews? Here are some of our top picks for visiting Maui.
Popular Maui Tours/Activities
Favorite Maui Resorts/Hotels
Andaz Maui (this is a luxury resort with the best luau on Maui)
Honua Kai Resort & Spa (this is one of our personal favorites because there are tons of pools and there are condo options)
Want to Rent a Car in Hawaii?
One of the best places to rent a car in Hawaii is Discount Hawaii Car Rental because they get the best rates from top national companies like Alamo, Dollar, Thrifty, Avis, Enterprise, Budget, and Payless.
Want to skip all the planning and just access my detailed Maui Itinerary complete with daily schedules, kid-friendly activities, and travel hacks? Click the button below.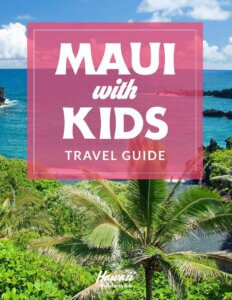 Kaanapali Maui FAQS
What is Kaanapali known for?
Kaanapali is best known for its gorgeous beach that stretches three miles. You will find soft white sand and super clear water! Some consider it the best beach in America.
What is there to do in Kaanapali today?
There are countless things to do in Kaanapali today! From enjoying the beach, snorkeling, golfing, ziplining, and eating delicious food, there are plenty of activities in Kaanapali Maui you will love to do.
Is Kaanapali Beach safe?
This beach is a safe place to swim and relax on Maui. There is no lifeguard present, so make sure to watch the waves and hazards that may arise. It is a tourist beach, so there are plenty of people around.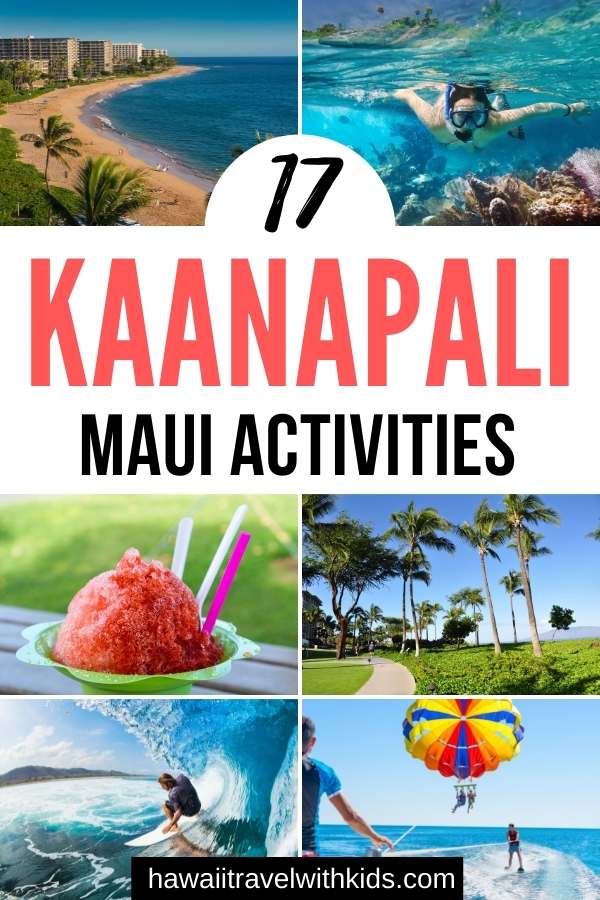 Fun Things To Do in Kaanapali
Here are some of the best things to do in Kaanapali! There are a few things to do near Kaanapali in the neighboring areas, but generally, these are all close to or right in Kaanapali.
1. Kaanapali Beach
Because this is one of the best beaches in America, you definitely want to check it out. This beach is very wide, making it great to sunbathe, relax, watch the waves rise and fall, or play some games with your family!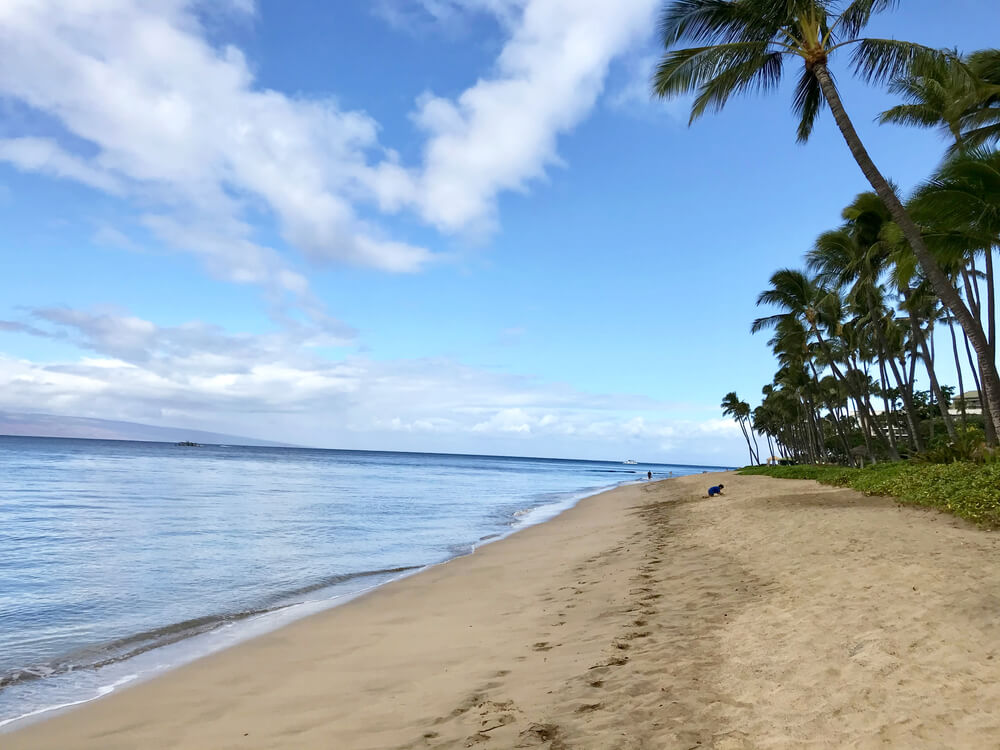 The ocean is mainly sand, so you can swim without walking on rocks or hitting coral. This is a very safe and kid-friendly beach in Maui.
2. Snorkeling at Black Rock
On the North end of Kaanapali beach, you will find Black Rock. This area is great for snorkeling and is one of the best free things to do in Kaanapali! While there is no reef over there, you will find plenty of fish and other cool things to see around the rock.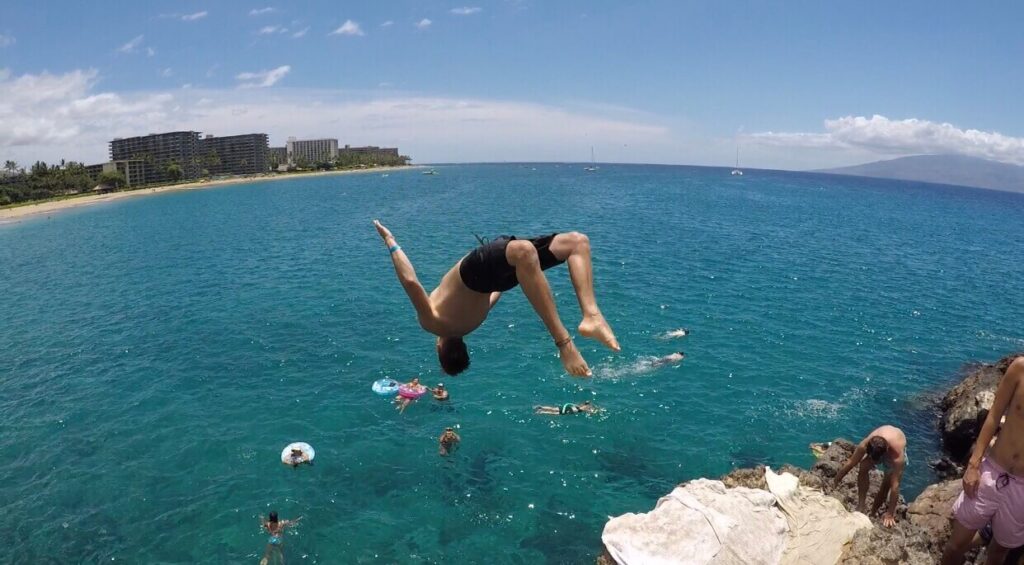 Be sure to only go out if there is no strong current, and go with someone, so you are not alone. While snorkeling, you will see plenty of fish. Sometimes you can see turtles and even a Spotted Eagle Ray!
3. Snorkeling Cruise
Try this snorkeling cruise if you want to see more fish than the Black Beach Rock shows! This cruise takes you from Maui to Lanai on a half-day snorkeling adventure that is completely worth it.
You will be able to snorkel at two destinations along this cruise, one being around Lanai. This is a great short adventure that both experienced and beginners can enjoy! Check out the latest rates and availability.
4. Ululani's Hawaiian Shave Ice
You cannot leave Kaanapali without trying some of Ululani's Hawaiian Shave Ice! This shaved ice shop is super close to Kaanapali in Lahaina. Here you will taste some of the best shave ice on Maui.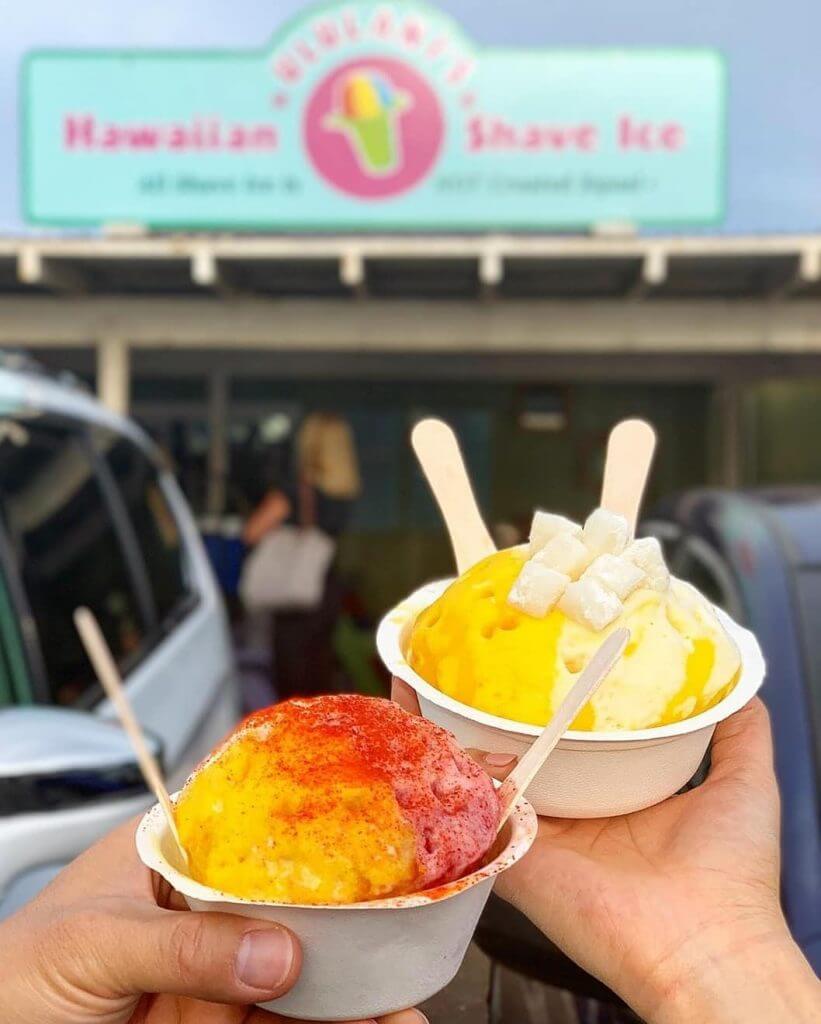 There are countless flavors to choose from as well as fresh products to add to your shave ice. This location was named number one in Maui, so be sure to stop by!
5. Golfing at Kaanapali Golf Course
If you love to play golf, you will enjoy this beautiful golf course in Kaanapali. This location even has footgolf! Rent some clubs and enjoy golfing with some of the best weather and scenery around.
This is a unique experience for avid golfers to golf in Hawaii, so be sure to take a few hours to enjoy it!
6. Ziplining
Another fun adventure is to go ziplining! This is one awesome way to go sightseeing in Kaanapali as you zoom through the sky. This zip lining package takes you to eight different ziplines.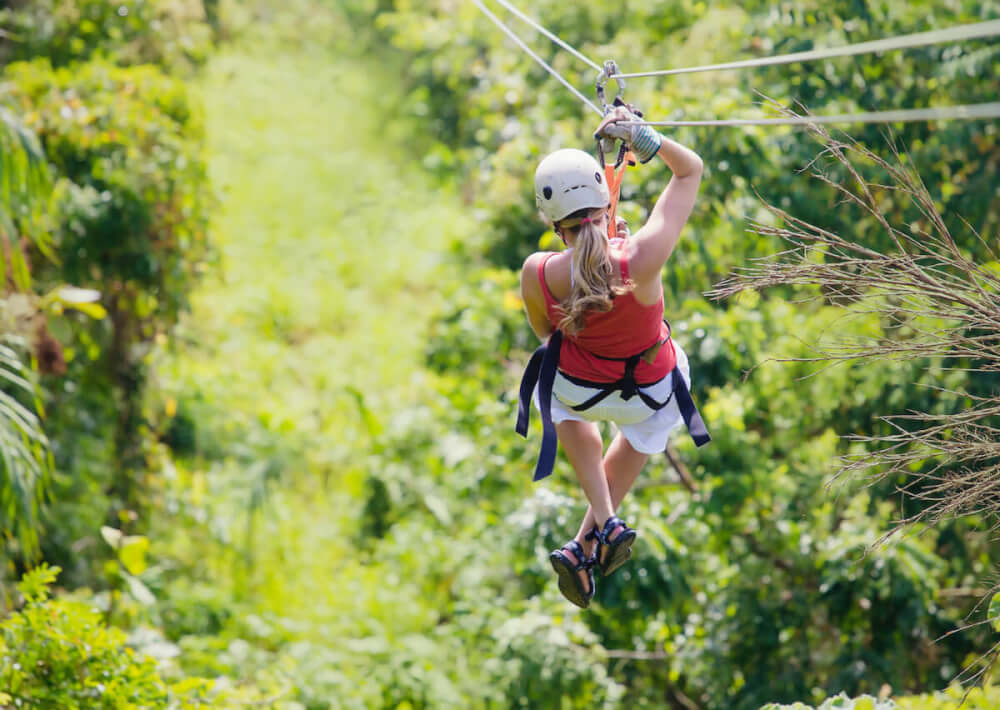 You'll be able to see the beautiful ocean and mountains all around Kaanapali. Check out the latest rates and more information.
7. Joey's Kitchen
Joey's Kitchen is one of the best Kaanapali restaurants you'll find! This is a Hawaiian and Filipino-based place to eat delicious one-of-a-kind foods!
There is something for everyone to enjoy, from poke bowls to fried rice and fish tacos. They even have a Keiki menu and a vegetarian one as well!
You can find Joey's Kitchen either at Whaler's Village or Napili Plaza in Kaanapali and Lahaina.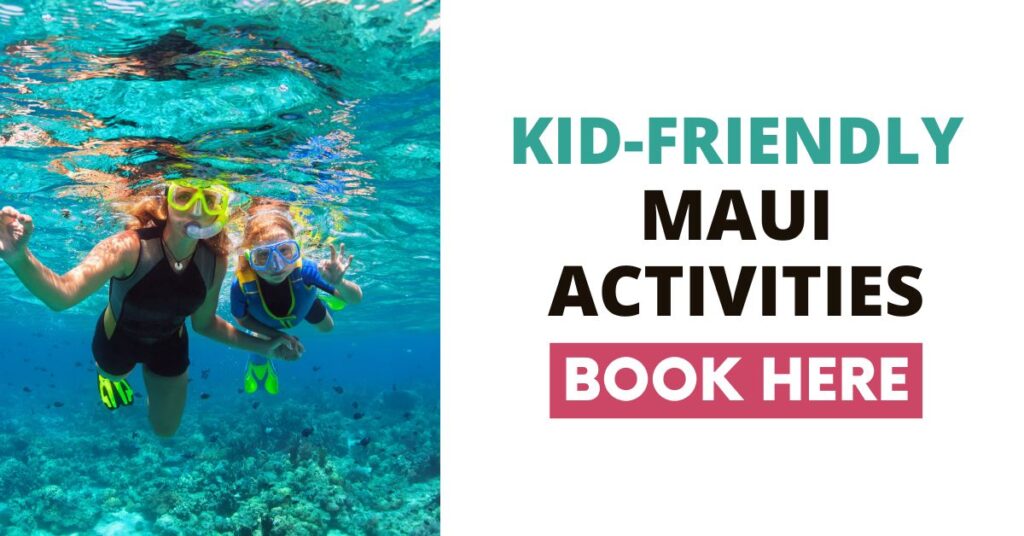 8. Drums of the Pacific Luau
One of the many things to do in Kaanapali beach is to go to a luau! The Drums of the Pacific Luau is one of the top-rated Luau in Maui and takes place right on the beach!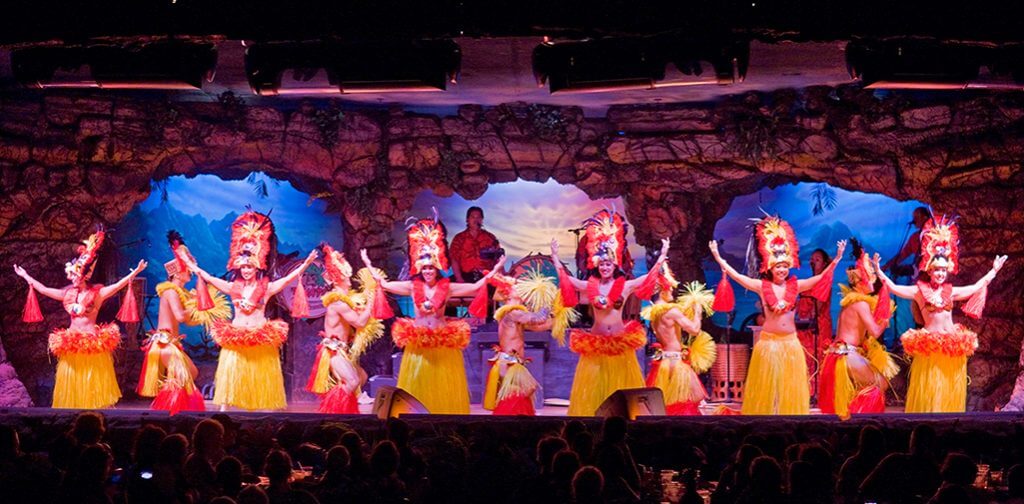 During this 3 hour luau, you will have a delicious 3-course meal and live entertainment, including a fire knife dance! Check out the latest rates and more information.
9. Catamaran Cruise
Enjoy a nice afternoon sailing on this Catamaran Cruise! This cruise is perfect for families with small children as you just sail around the shores of Kaanapali beach. You might see some green sea turtles and some dolphins too!
This cruise is only 2 and a half hours, which is perfect for those short on time or who want to get as many activities done as possible! Check out the latest rates and more information.
Book a Family Photo Shoot
Whenever we travel to Hawaii, we almost always book a family photo shoot with Flytographer. They are super easy, affordable, AND it guarantees that I'll be in some photos. You can get $25 off if you book through this link or use the code HAWAIITRAVEL.
10. Surfing Lesson
There are countless surfing lessons all along the beautiful shores at Kaanapali Beach. You can find private tours or semi-private ones depending on your needs and how big your group is!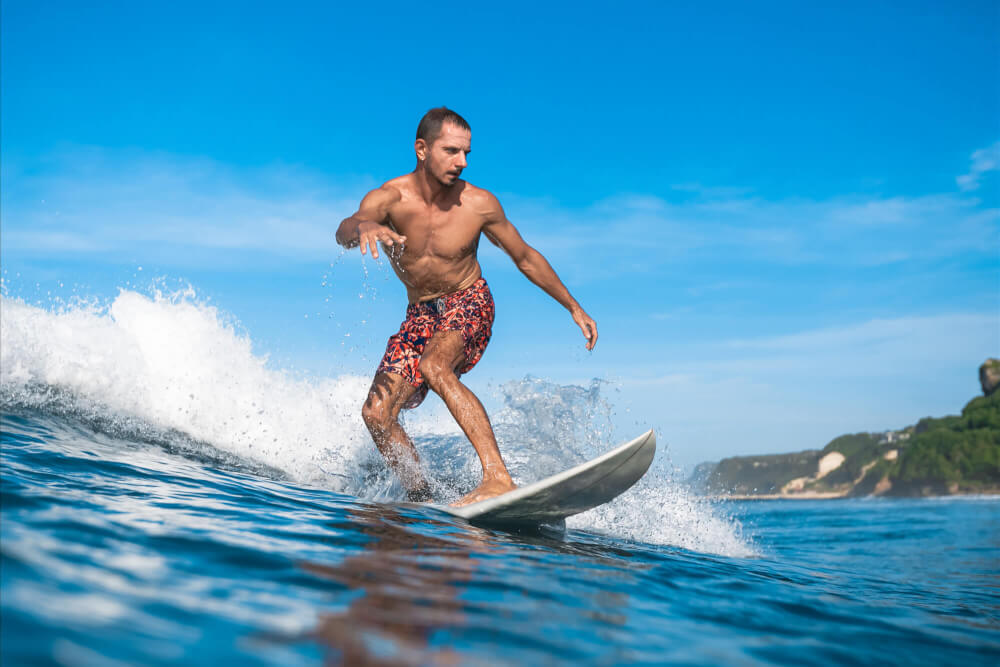 Why not learn at the most gorgeous beach if you want to surf? You can also find lessons for paddleboarding as well, which is so much fun, especially on a sandy beach such as Kaanapali. Check out the latest rates and more information.
11. Whale Watching Tour
Try this Up-Close Whale Watching Tour in Lahaina if you want to see some whales! During this two-hour tour, you will be able to see humpback whales closer than any other tour you will go on. You can go with a small group of people and experience this once-in-a-lifetime experience.
Be sure to bring your camera because you'll want to capture memories of these amazing animals. Check out the latest rates and more information.
12. Spa Day
Even though a vacation to Hawaii is relaxing and peaceful, it can still be stressful too. That is why you should enjoy a spa day during your trip to Kaanapali!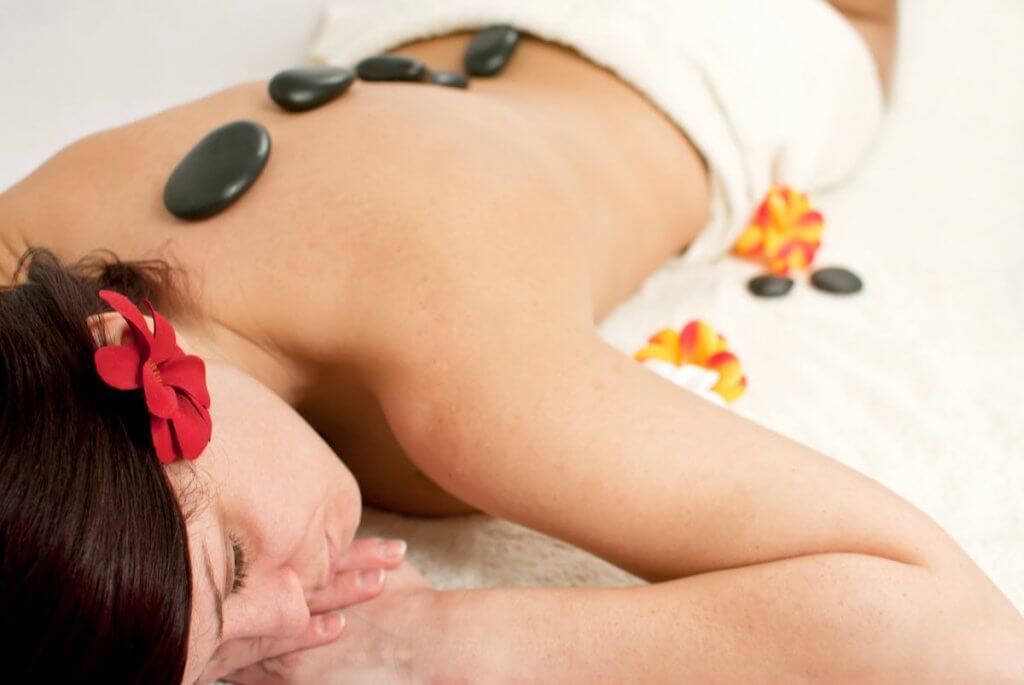 Get a nice massage to fully relax and unwind from the stress a family vacation can bring. There are plenty of spas throughout Maui, and your resort may also offer one.
13. Parasailing
If you are traveling to Maui during May-December, take your family on a fun parasailing adventure! Parasailing is off limits the rest of the year due to the migration of the humpback whales.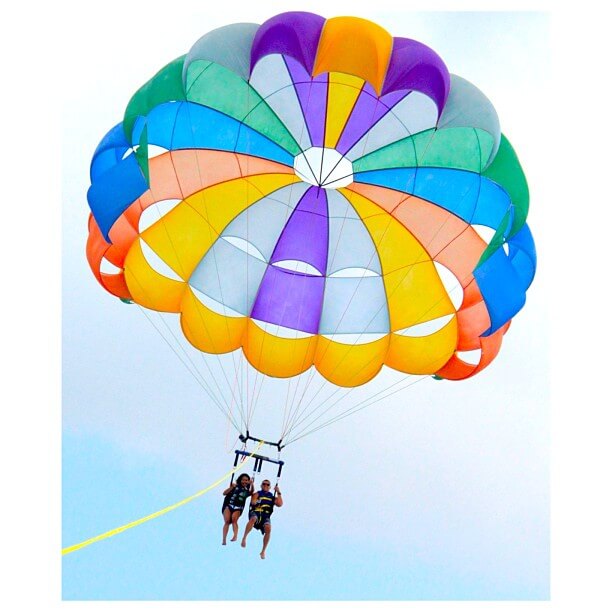 This is a quick hour-long ride which means anyone can go no matter how short their vacation is. Kids can also enjoy this activity as they feel like they are flying over the ocean. Check out the latest rates and more information.
14. Adventure Park Maui
If you are traveling with kids and teens, they will love to visit Adventure Park Maui! This is a high ropes course adventure park with so much more than just obstacle courses. You can enjoy some fun ax-throwing competitions and some free-falling activities too.
This is the perfect place for families to have some adrenaline-rushing fun during this family vacation to Maui!
15. Sunset Cruise
Enjoy a sunset cruise after your long day filled with fun activities. This Sunset Cruise has an open bar and an island appetizer selection for you to enjoy. Catering is from Joey's Kitchen, so you know the food will be delicious!
This cruise holds up to 48 people and is two and a half hours long. Watch the gorgeous sunset on the ocean as you relax and unwind after your busy day. This is the perfect way to end your vacation! Check out the latest rates and availability.
16. ATV Tours
Maui Off-Road Adventures has some of the best ATV tours on the entire island. Here you can explore more of the island, and the Puu Kukui Watershed Preserve as you get dirty and drive or ride in a fun ATV.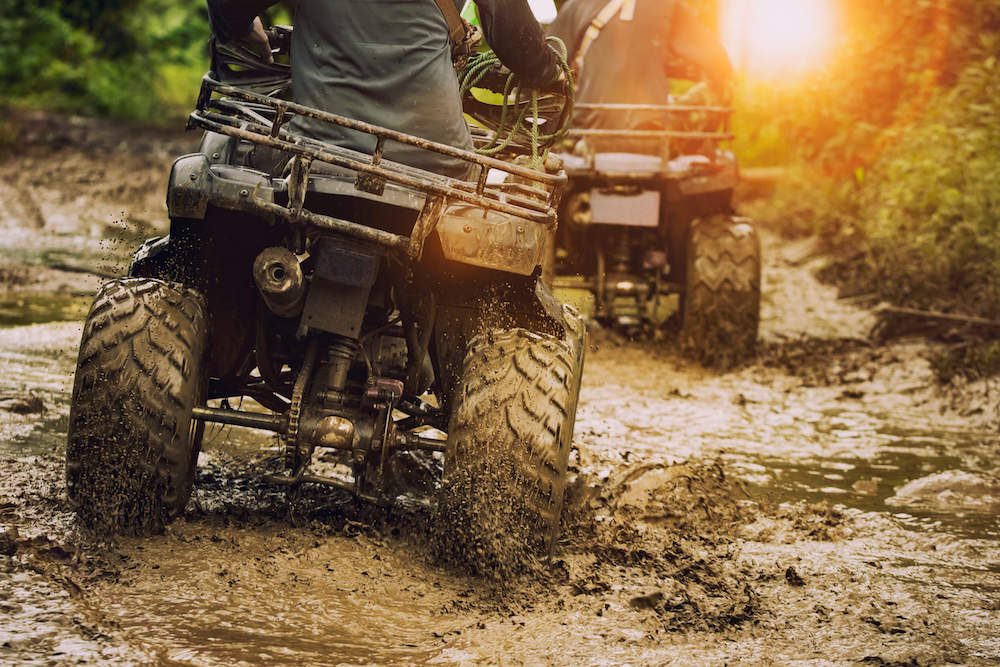 You will be riding in the mountains and will experience jungle canopy, high hill climbs, bamboo forest runs, and so much more. If you are looking for a fun thrill on your trip, try out this ATV tour! Check out the latest rates and more information.
17. Submarine
You'll have plenty of time to explore the top of the ocean and see all it offers. But, if you want to see the bottom of the ocean, try a fun submarine adventure! You can see the coral reef at the bottom and all the marine life living there during this tour.
You'll find Atlantis Submarine Adventures by the Pioneer Building in Lahaina. Kids need to be over 36 inches to be able to ride the submarine. This submarine tour is only two hours, giving you plenty of time to explore other things in Kaanapali! Check the latest rates here.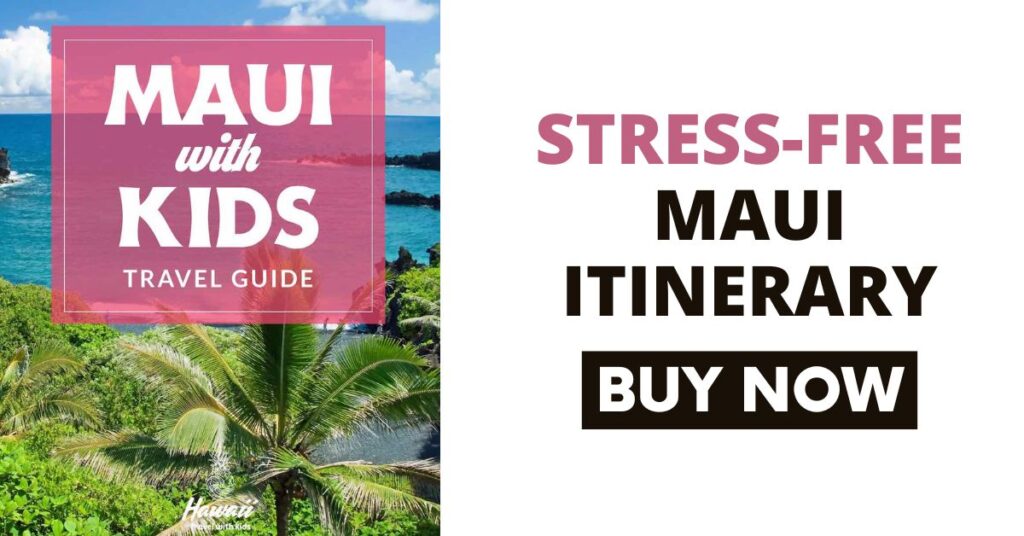 Things to do in Kaanapali Maui Wrap Up
There are so many fun things to do in Kaanapali that you can easily fill up an itinerary for your entire vacation. Hopefully, you found a few tourist attractions in Kaanapali worth a stop.
Many of the Kaanapali activities you will find are also kid-friendly, making this place the perfect place for your next family vacation!
Explore the beauty of this side of Maui and see just why it is such a popular place to visit.