Are you planning a trip to Maui and want to drive the Road to Hana? Find out the best things to do in Hana Maui that are totally worth the drive.
This list of the best things to do in Hana Maui contains affiliate links which means if you purchase something from one of my affiliate links, I may earn a small commission that goes back into maintaining this blog.
Thinking about driving the Road to Hana on your next trip to Maui?
If you're looking for an adventure and want to get away from the hustle and bustle of city life, then Hana is the place for you. This is a more traditional town and is very isolated compared to the rest of Maui.
There are so many things to do in Hana that it can be hard to decide what to do first. The best thing about this town is how laid back and relaxed everything feels. It truly is a wonderful place with so much beauty all around you. You won't want to leave once you get here!
There are so many Hana adventures that it will keep your kids entertained all day long! From waterfalls to swimming holes, there is something here for everyone.
Keep scrolling to find out some of our favorite things to do in Hana with kids!
Don't have time to read a bunch of Hawaii blog posts and reviews? Here are some of our top picks for visiting Maui.
Popular Maui Tours/Activities
Favorite Maui Resorts/Hotels
Andaz Maui (this is a luxury resort with the best luau on Maui)
Honua Kai Resort & Spa (this is one of our personal favorites because there are tons of pools and there are condo options)
Want to Rent a Car in Hawaii?
One of the best places to rent a car in Hawaii is Discount Hawaii Car Rental because they get the best rates from top national companies like Alamo, Dollar, Thrifty, Avis, Enterprise, Budget, and Payless.
Want to skip all the planning and just access my detailed Maui Itinerary complete with daily schedules, kid-friendly activities, and travel hacks? Click the button below.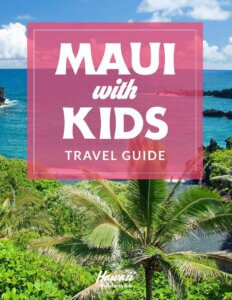 FAQs About Hana Maui
How do you get to Hana Maui?
You will need to take the Road to Hana, which is around 65 miles and has a lot of turns and waterfalls. You can travel there in a few hours, and it is the only way to get to Hana. Driving to Hana can be pretty intense, so make sure you are prepared for it!
Is there anything to do in Hana? 
There are a ton of things to do in Hana Maui other than just the Road to Hana! Driving to Hana is just part of the fun! Read below to see the top things to do in Hana during your next vacation.
What is Hana Hawaii known for? 
Hana is on the east side of Maui. The Road to Hana is typically what Hana is known for. There are gorgeous waterfalls, and it is quite the trip with so many fun things to see on the Road to Hana. Hana means "Old Hawaii" and is a town full of natural beauty!
What to do once you get to Hana? 
With so many things to see in Hana, go on a beautiful hike, relax on the beach, or get some shopping done once you get to Hana!
Can you swim in Hana Bay? 
Yes, you can! Like all beaches, you just need to be careful. Make sure to only go in the water if you feel safe and the water conditions are calm.
Can you do the Road to Hana in one day? 
Technically, you can drive to Hana all in one day. However, you won't be able to see many of the amazing tourist stops along the way or be able to spend much time in Hana town itself. It is best to split up the trip into two or three days to fully experience everything.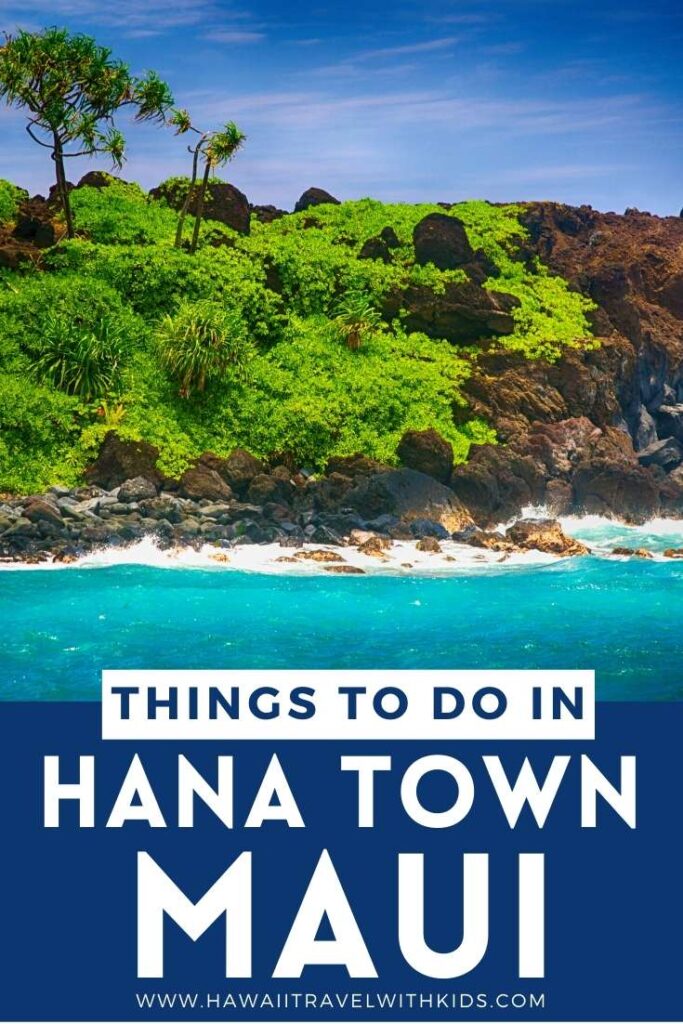 Best Things To Do in Hana Maui
Here are some of the best things to do in Hana Maui! Whether you are staying in Hana or just driving the Road to Hana, check out these fun activities! Most of these activities are in Hana, but there are a few close by as well.
1. Go to the Beach
There are a few great beaches in Hana that you'll want to go relax on during your stay in Hana. You will find some of the most gorgeous beaches right in Hana from red, white, and black sand!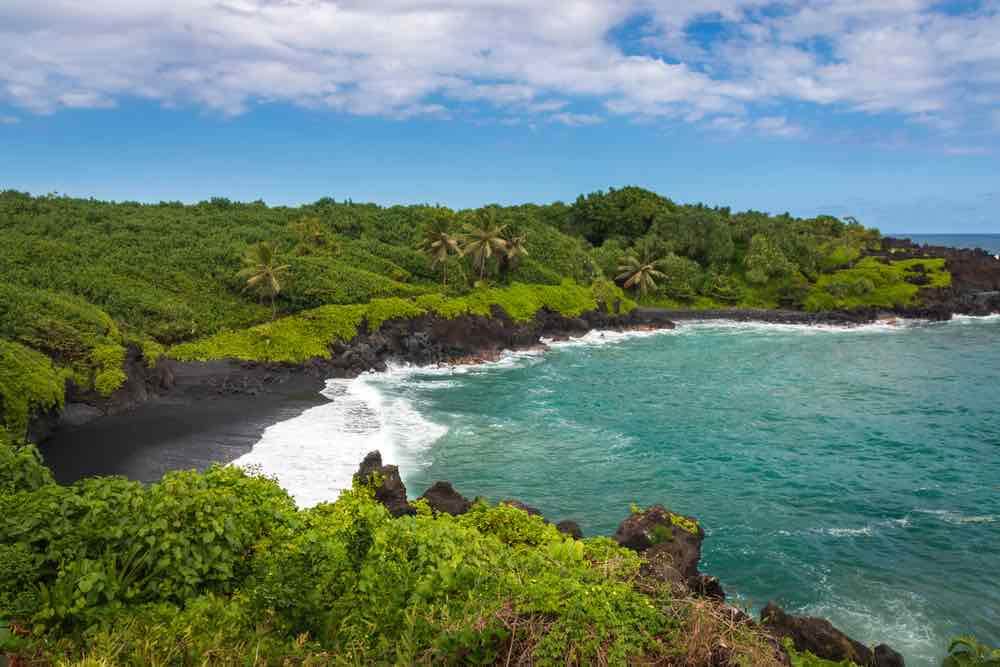 Waianapanapa State Park has black sand and is a great beach to visit to explore lava rocks. This state park is over 122 acres and is full of fun things to do. It has a few walking trails, a blowhole, a swimming hole, and so much more.
This is one of our favorite Road to Hana stops for kids and you can read our full Maui black sand beach guide.
Hamoa Beach has lighter sand and is the best beach to go for a swim in because there is no reef. It is one of the most beautiful beaches you will find on Maui, so be sure to visit here at least once! It is a great beach to bodyboard and surf, but be careful; the current can get strong sometimes.
Kaihalulu Beach is worth a visit just to see the red sand! This is a more hidden cove and will require a little bit of hiking to get to it. The water can be more dangerous, especially since it is a secluded beach. Be careful and don't go past the lava rock!
2. Camping
Did you know you can go camping in Hana too? At Waianapanapa State Park, you can rent a cabin to camp in or a campsite for tents. Both need to be reserved in advance!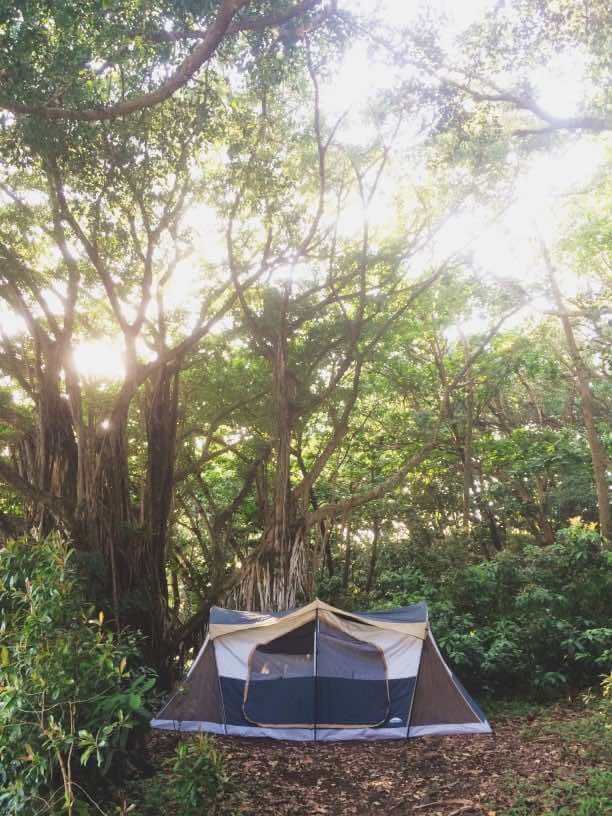 The entrance fee into the state park is $5 and $10 for parking. For a campsite, it is $30 and is $100 for a cabin. This is one of the best places to go camping in Maui with kids.
3. Hana Cultural Center & Museum
If you love learning about Hawaiian culture, stop by the Hana Cultural Center & Museum for a little bit. Here you will see many amazing artifacts that helped shape Maui, and especially Hana.
You'll be able to see the historic courthouse, Kauhale Village, Ho'olaule'a, and many other important areas of Hana.
4. Pools of 'Ohe'o
If you head 15 minutes from Hana, you'll find the Pools of 'Ohe'o. Even though it is not exactly in Hana, it is definitely worth mentioning!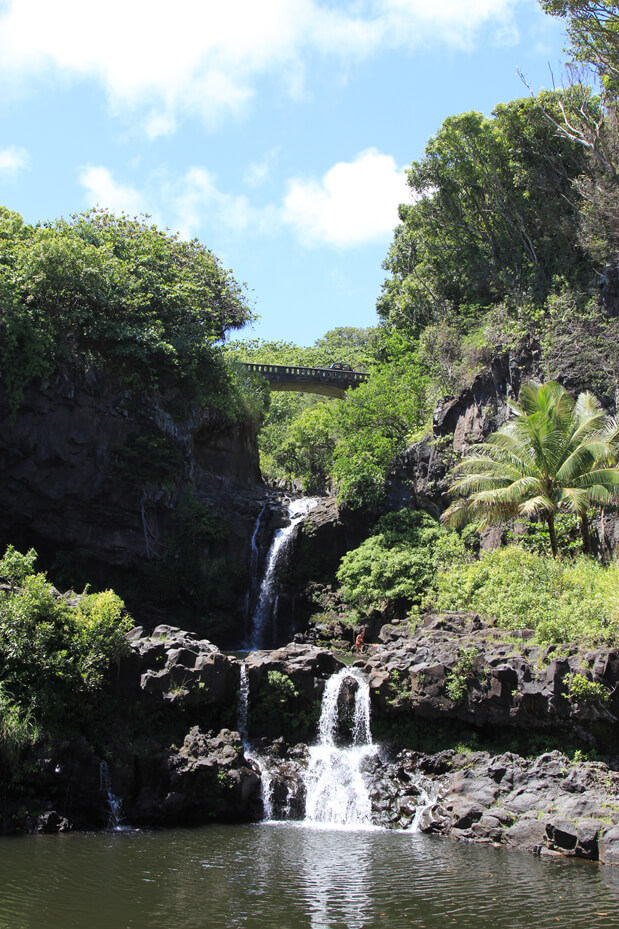 This is one of the most unique things to do near Hana. There are three-tiered pools that are filled with water by an actual waterfall!
While it may not be best to swim in (it can be closed due to weather), the photos here are definitely worth it. This is probably one of the best Instagram photo spots in Hana!
5. Fagan's Cross
If you want to go hiking in Hana, Fagan's Cross is a great shorter hike to enjoy. It is around 1.5 miles long and is paved. Start at the Hana-Maui Resort at the small wooden gate in the guest parking lot.
At the top of the hill, you will find the stone cross. This is a memorial for Paul Fagan, who was the founder and owner of Hotel Hana Maui. He passed away in 1960. This is not a difficult hike and will give you amazing views of Hana!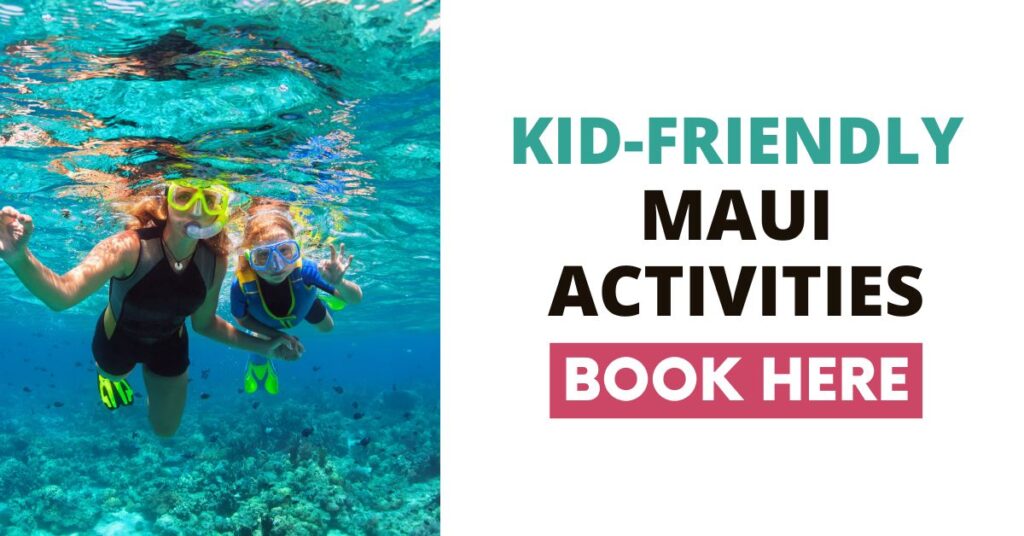 6. Snorkeling at Hana Bay
Hana Bay has perfect water conditions for snorkeling and swimming. The water is shallow and is protected enough that even beginner snorkelers will enjoy this spot.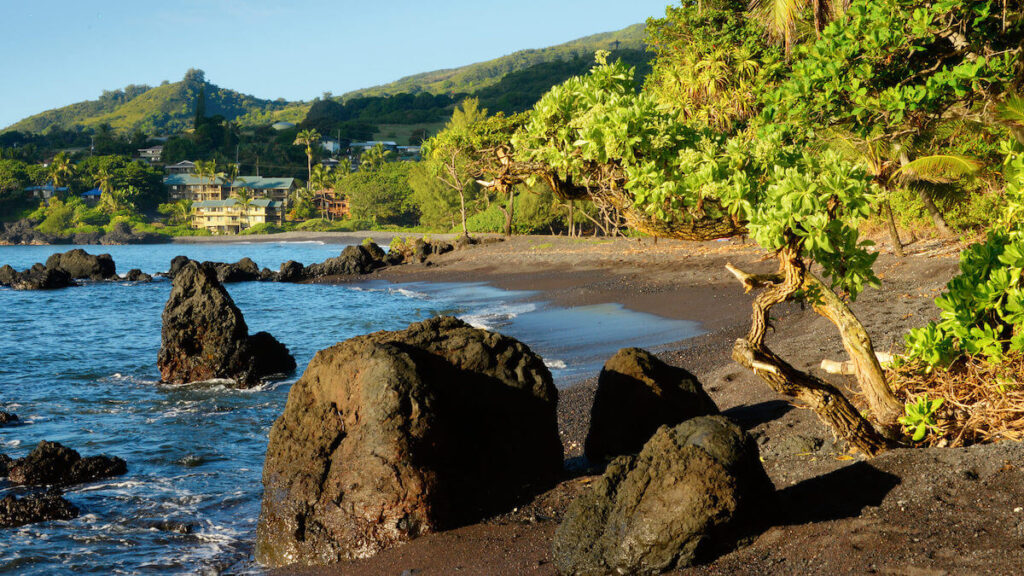 You'll typically find calm water and beautiful skies at this beach! You might be able to see some sea turtles, parrotfish, yellow tang, and many other beautiful fishes and sea life.
7. Road to Hana Tour
If you only have time to visit Hana for a day, take a Road to Hana Tour. These tours do the driving for you and stop at some of the best destinations all along the way.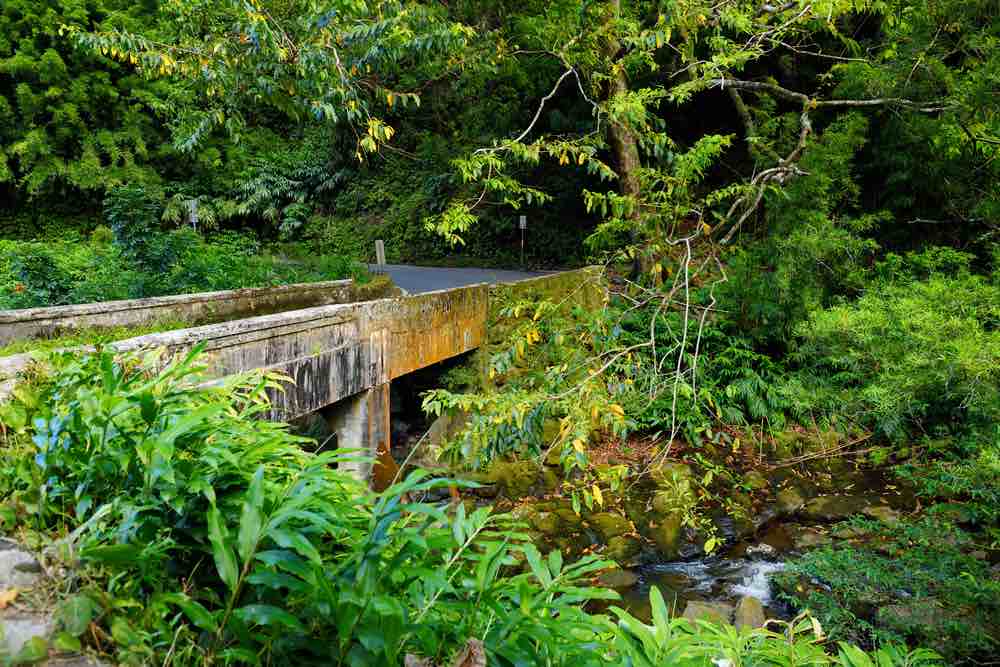 You can choose from a variety of tours as some are half a day while others are a full-day experience. This is one of the most common things you'll do in Hana! Check out my top Road to Hana tours!
8. Kahanu Gardens
Located in the forest on Hana hills is the Kahanu Gardens: a national historic landmark. Here you will find plants from all over Polynesia, including the largest variety of breadfruit cultivars.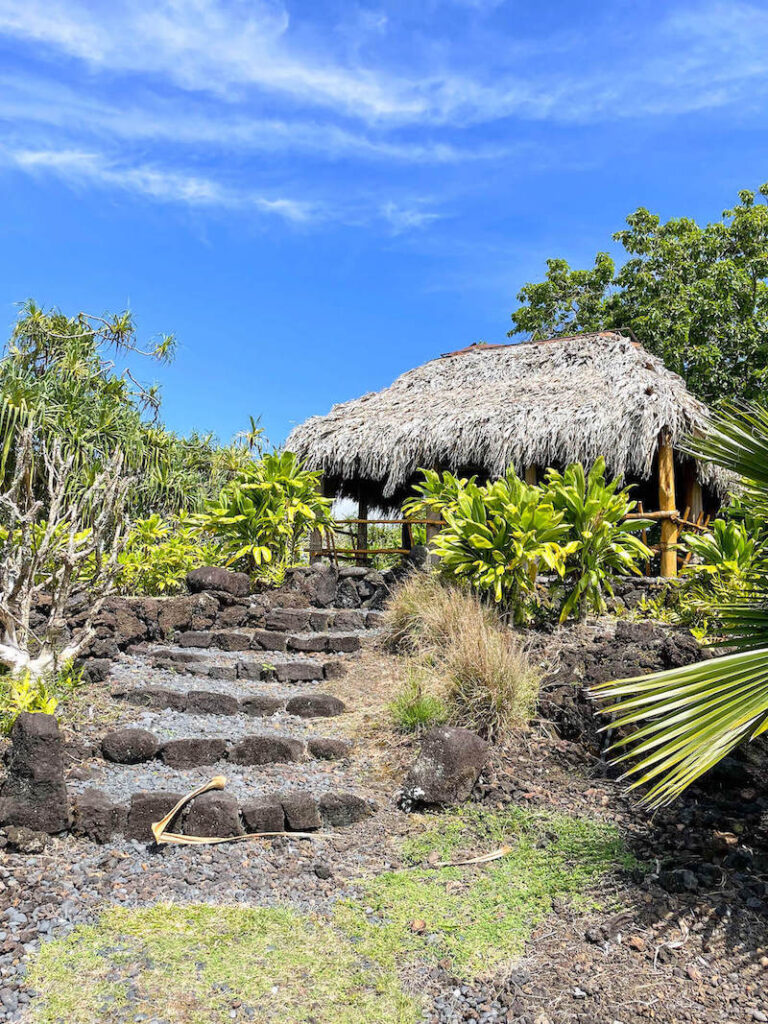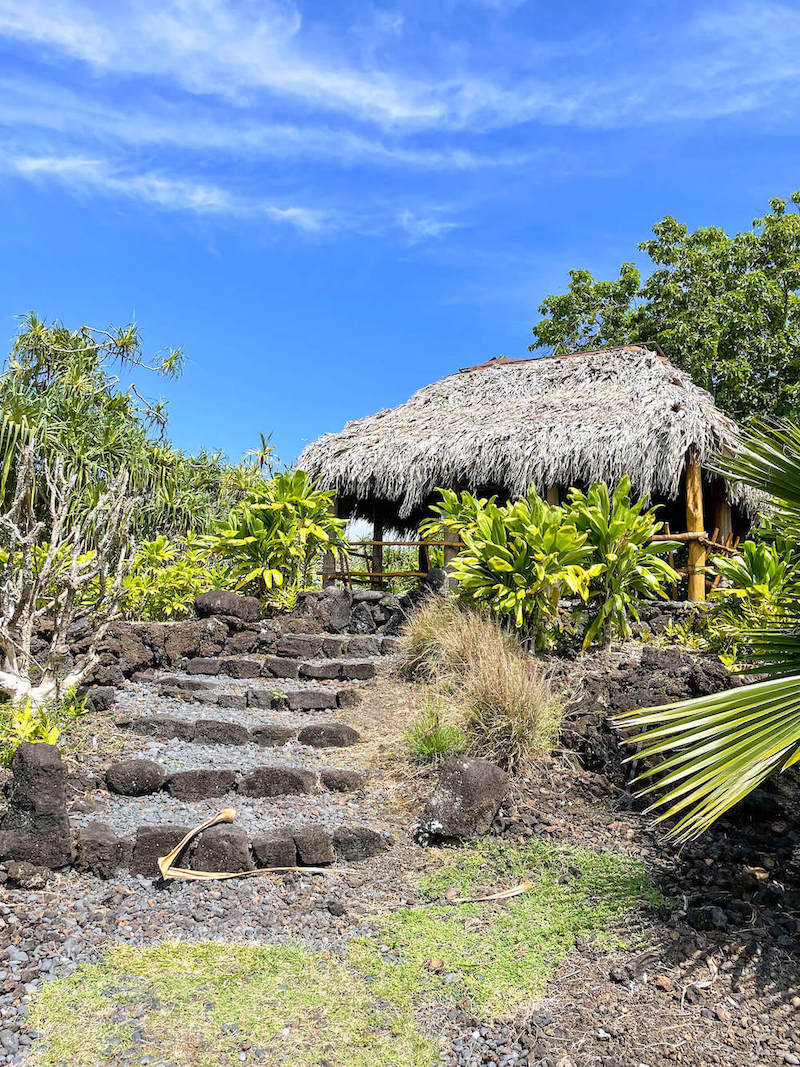 You can do a self-guided tour through these gardens. It is a great place to be outside and enjoy the beauty of these plants while learning more about Polynesian culture. Check out my full Kahanu Garden review.
9. The Hāna Lava Tubes
The Hana Lava Tubes is one of the only lava tubes left to tour. Most lava tubes will eventually cave in, but these ones haven't yet!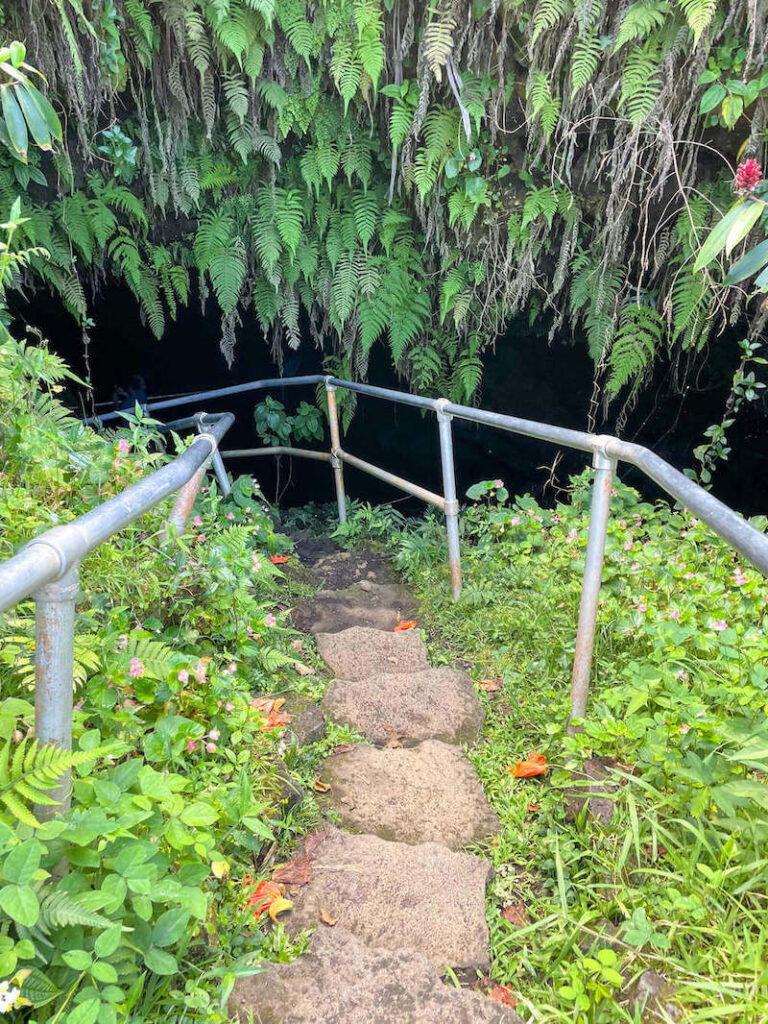 You can go on a tour inside these lava tubes, which is an experience you may not get anywhere else in the world! Be sure to visit these during your stay in Hana; you won't regret it!
10. Hasegawa General Store
If you need to get some shopping done in Hana, check out the Hasegawa General Store. This is actually a historic landmark for Maui.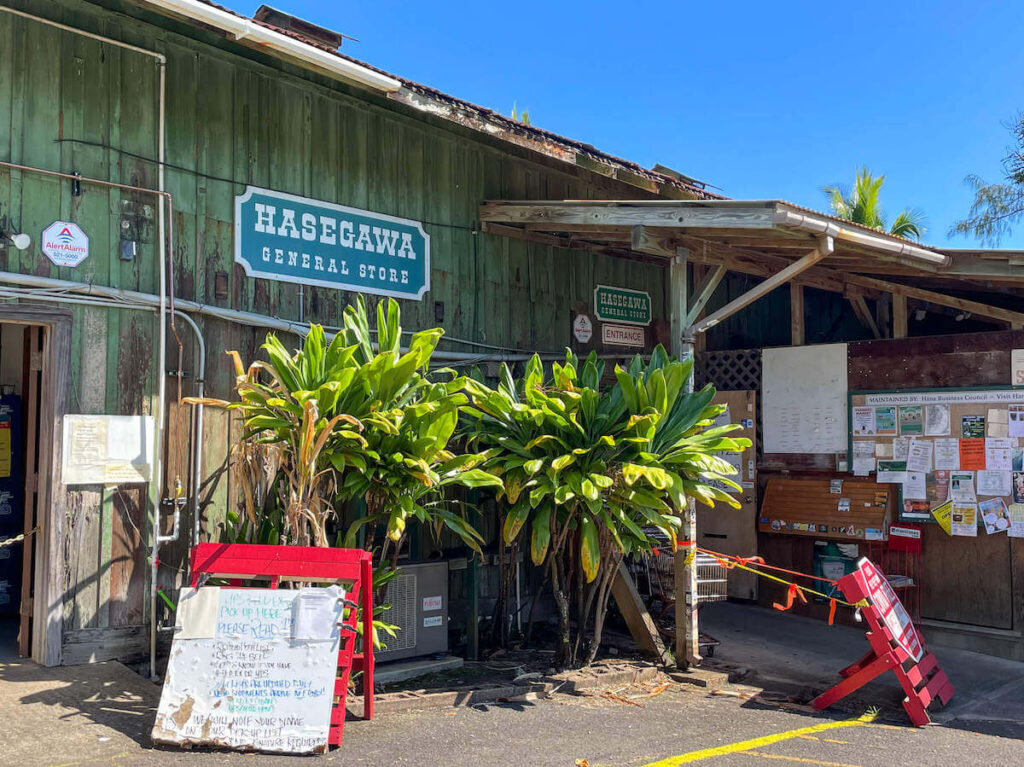 The Hasegawa General Store is the oldest store in Hana and the oldest family-run store in Maui! Here you can grab some snacks and souvenirs and continue on your adventures in Hana!
11. Hana Farms
At Hana Farms, you will find a 7-acre farm full of tropical plants, fruits, and delicious foods. This farm has a roadside stand full of fresh produce and other goodies you can visit if you are short on time.
They also have a restaurant and bakery that will make your mouth water! You'll find anything and everything at this farm, including hot sauce, banana bread, and fresh produce.
12. Wailua Falls
While you do not have to get out of your car to see this waterfall, you'll definitely want to! This is one of the most popular waterfalls in Maui. You won't even have to do much hiking to get to Wailua Falls.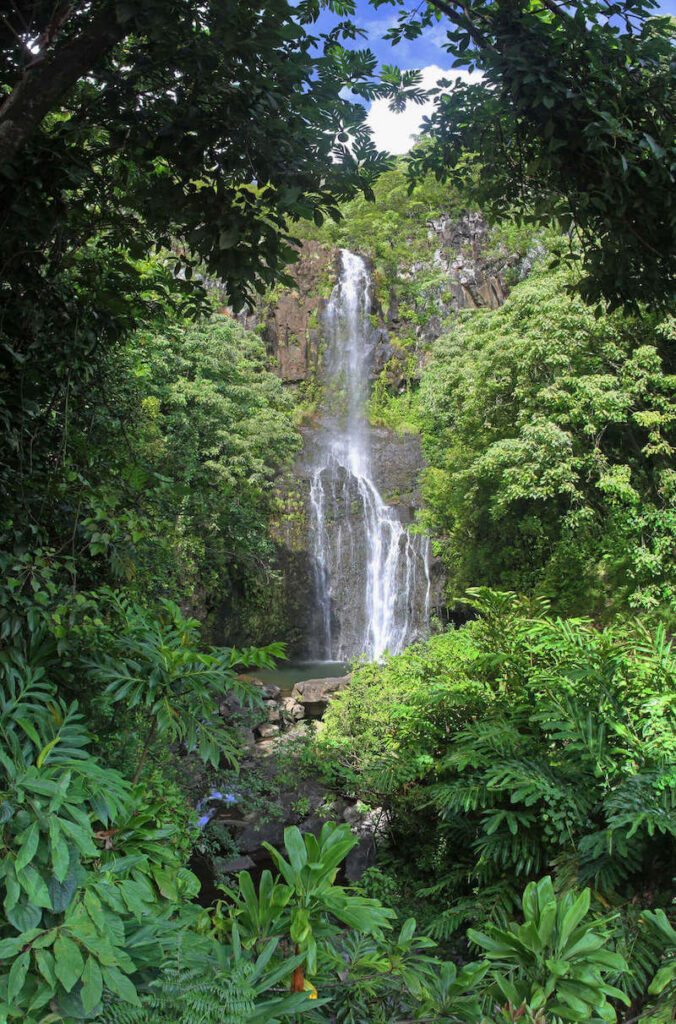 When you arrive, you'll even find a pool at the bottom of the waterfall too! Take a nice swim in the pool and continue on your day.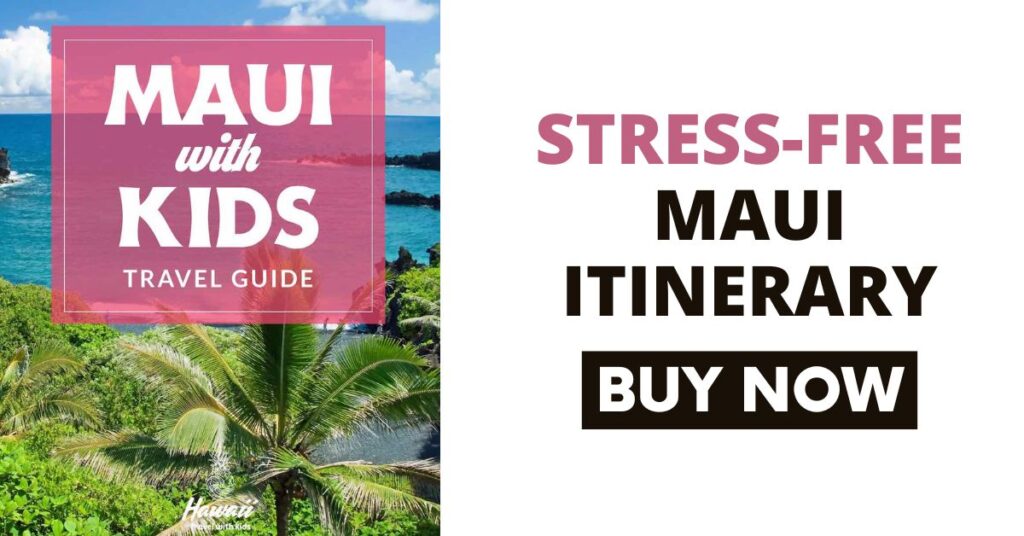 What to do in Hana Wrap Up
You won't have to wonder what to do in Hana Maui; these are some of the most exciting and fun things you'll find! Hana is a small traditional town filled with plenty of things you'll love to do.
Try to spend at least a few days here and soak in all the culture and sun you possibly can!