Are you planning a Kauai vacation and want to know where to find the best coffee in Kauai? Keep scrolling to check out my list of the best Kauai coffee shops worth a stop!
This list of where to find the best coffee in Kauai Hawaii was written by Hawaii travel expert Marcie Cheung and contains affiliate links which means if you purchase something from one of my affiliate links, I may earn a small commission that goes back into maintaining this blog.
Planning a trip to Hawaii with the family? Make sure to check out our list of the best coffee shops on Kauai!
Not only is Kauai home to some of the most beautiful beaches in the world, but it's also home to some of the best coffee shops.
With so many delicious choices, you'll be able to find the perfect spot for your morning caffeine fix.
In addition to great coffee, these shops offer amazing breakfast options that will start your day off right.
So if you're looking for a place to relax and enjoy a good cup of joe, look no further than our list of the best coffee shops on Kauai.
Don't have time to read a bunch of Hawaii blog posts and reviews? Here are some of our top picks for visiting Kauai.
Popular Kauai Tours/Activities
Favorite Kauai Resorts/Hotels
Grand Hyatt Kauai (this Poipu resort has a luxurious pool area, romantic restaurants, and a stunning ocean view)
Koloa Landing Resort (this is a luxury resort with an amazing pool area and truly spacious rooms)
Royal Sonesta Kauai (we LOVE the pool here because it's the largest one in Hawaii)
Want to Rent a Car in Hawaii?
One of the best places to rent a car in Hawaii is Discount Hawaii Car Rental because they get the best rates from top national companies like Alamo, Dollar, Thrifty, Avis, Enterprise, Budget, and Payless.
Want to skip all the planning and just access my detailed Kauai Itinerary complete with daily schedules, kid-friendly activities, and travel hacks? Click the button below.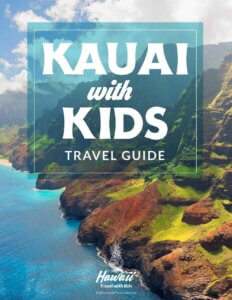 Coffee Shops in Kauai FAQs
Where can I find the best coffee in Kapaa?
Of course everyone has different tastebuds, but Java Kai has some of the best coffee in Kauai. Try either their hot drinks or their iced coffee with macadamia nut or coconut syrups. They even have specialty blended drinks that are incredible!
What should I order at coffee shops in Hawaii?
While you can order anything you like, Hawaii is known for their Kona Coffee. You can get it in all kinds of coffee drinks like lattes, cappucinno, and blended drinks. If you want to get fancy, add in a coconut or macadamia nut syrup or ask for one of their specialty drinks!
Where can I find the best breakfast on Kauai?
If you want something more than a Kauai coffee shop, head to Kalaheo Cafe. They have a scrumptious breakfast menu.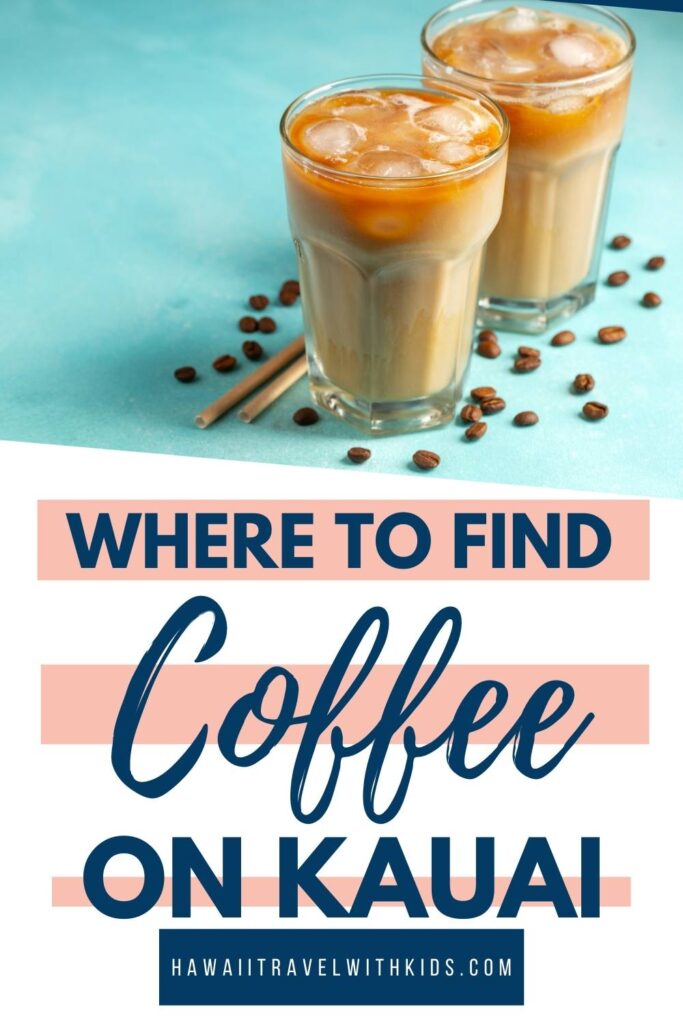 Best Kauai Coffee Shops Worth a Stop
1. Java Kai
Java Kai is one of the most popular coffee houses in Kauai both to locals and tourists alike. The shop is medium-sized, but there are plenty of seating spaces both inside and outside.
The walls are covered with small and big paintings done by local artists.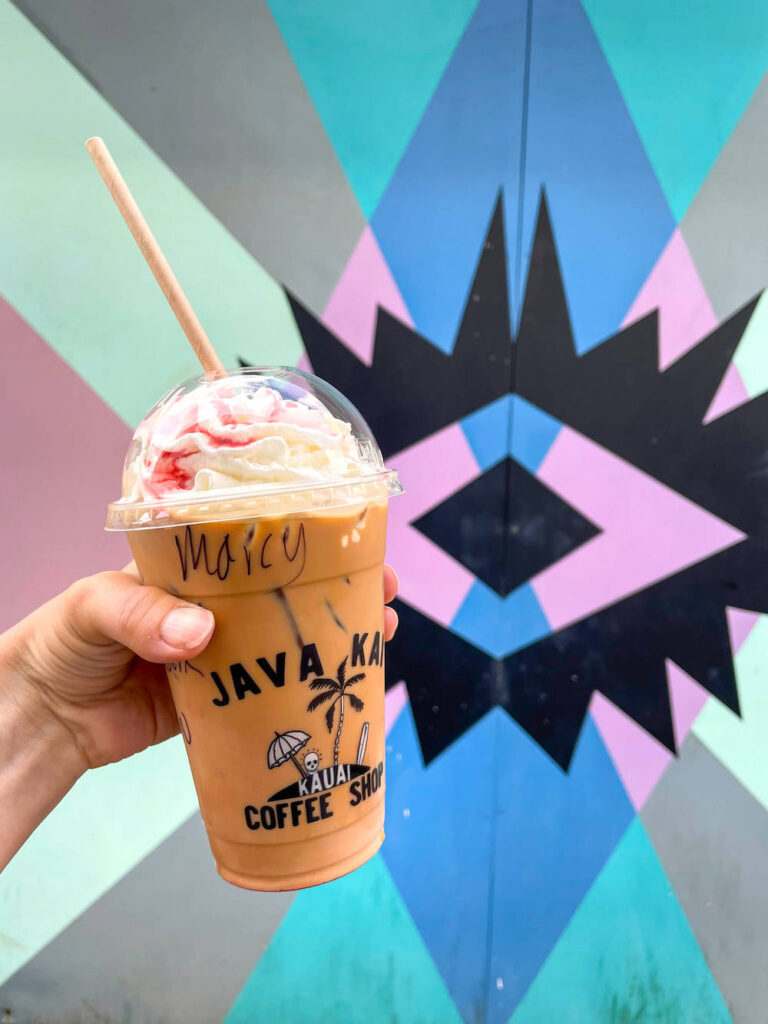 Their menu features options for coffee, breakfast, and even lunch. For coffee, you definitely should try Kona coffee, which is available for espresso, latte, macadamia nut, and mocha.
For mochas, you must try the Maui coffee.
When it comes to food, acai bowl, avocado toast, and breakfast burrito are the ones you have to try. There are freshly-baked pastries too. Although the choices change every day, it ranges from cupcakes, muffins, and cake slices.
Address: 4-1384 Kuhio Hwy, Kapaʻa
2. Kaua'i Coffee Company
This coffee shop in Kauai is a popular place because they have the biggest coffee farm in the entire state of Hawaii. An awesome place to go if you are a tourist in Kauai and want to learn more about its coffee industry.
Start your visit by doing a self-guided tour in the backyard, which is surrounded by coffee plants and printed signages with information about coffee and a video explaining coffee farming 101.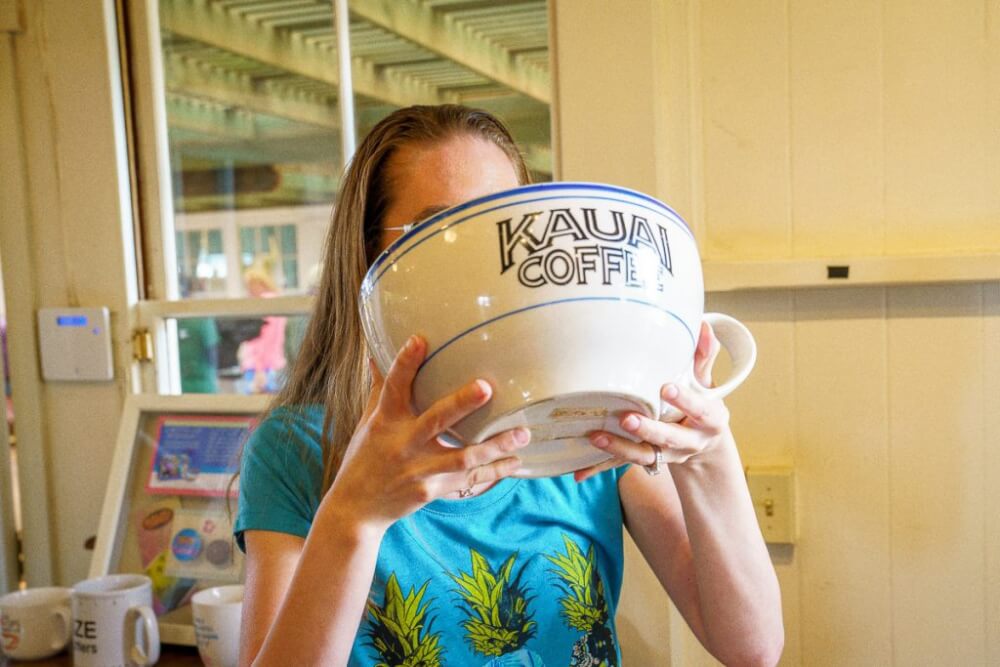 Take a break at the tasting station where you can taste different types of coffees which are roasted differently.
Finish off your exploration by ordering either cold brew coffee or the popular peaberry french press.
There is no fixed food menu here. Every day, they update the food options which range from cookies and scones. Those go great with their tasty coffee. On some days, they might have sandwiches and hotdogs available.
Before you leave, don't forget to check their gift shop, where you can buy coffee beans, grounds, coffee mugs, and other souvenirs. Or sign up for their Kauai Coffee farm tour!
Address: 870 Halewili Rd, Kalaheo
3. Sunrise Coffee
This little coffee truck is located a 4-minute drive from downtown Lihue or about half an hour on foot.
Although small, Sunrise serves one of the best acai bowls on the island. It's filling, it's healthy, and it's great if matched with macadamia vanilla latte or pumpkin spice caramel mocha.
There is a limited seating area next to the truck with a big sun umbrella but that doesn't stop its patron to come.
Most customers come by Sunrise Coffee to pick up food and coffee, then head out to start sightseeing or go down the beach for a nice morning walk.
Address: 3-3716 Kuhio Hwy, Lihue
4. Little Fish Coffee
Little Fish Coffee is right along the busy Poipu Road, but if you stop by for a coffee and breakfast, you can sit on the balcony facing its quiet garden.
This will give you a really nice feeling of being in a peaceful countryside vibe since the shop also has some chickens running around.
This is a very popular coffee roaster in Kauai, which often has a long line in the morning, at weekends, and during the peak season of the island.
There is a broad menu both for food and coffee. For those with a big appetite, try bagel sandwiches, served with various filling options or a healthy acai bowl.
When it comes to coffee, order some speciality pour-overs or latte. You can choose organic coffee or coffee from Maui or Kauai.
Take your order and sit on the picnic table or on the balcony and enjoy some of the best coffee on Kauai.
Address: 2294 Poipu Rd, Koloa
5. Kalaheo Cafe & Coffee Company
This is an amazing breakfast spot in Kauai. The menu option is wide offering various choices depending on what you feel like eating today.
The best-sellers are loco moco, acai bowl, and avocado toast, but you can also order regular breakfasts such as scrambled eggs or hash browns, which are known for being served in jumbo-sized portions.
For coffee, get a little experimental and give the turmeric latte a shot. If you are feeling a bit tired today and need help to wake up, try the popular morning madness which is a combination of 4 shots of espresso.
You can also come by for lunch and dinner.
Address: 2-2560 Kaumualii Hwy, Kalaheo
6. Garden Island Coffee
Another tiny coffee truck that has one of the best coffees in Kauai is situated along Kuhio Highway, next to Kapa'a Beach.
For those who enjoy strolling along the beach in the morning, you must stop by Garden Island Coffee, only a few steps from the shoreline. Here, you can order a nice latte or an affordable drip coffee.
They serve non-dairy milk such as coconut, soy, macadamia, almond, and oat. There is no food here, except some small pastries, but there are 3 varieties of espressos and 7 kinds of cold brew.
Address: 4-1604 Kuhio Hwy, Kapaʻa
7. Rainbeau Jo's
This enthusiastic coffee shop in Lihue is loved for many reasons. Great coffee? Check! Fantastic service? Check! Instagrammable spot? Check! One of the best coffee shops in Kauai? Check!
Even though it's a truck, Rainbeau Joe also has seating spots. Right next to it, you can sit inside a covered warehouse while sipping delicious coffee.
From colorful menu to incredible options, this coffee place has it. Get a simple cup of "jo" or a cold latte. They also offer "granitas", which is coffee blended with ice cream, you can choose from 5 varieties.
For something to bite, there is schmear on bagels, where there are 6 options to explore. While waiting for your order, give the hula hoop a spin.
Address: 4379 Rice St, Lihue
8. Dark Horse Coffee Roasters
Originated in San Francisco, California, Dark Horse Coffee Roasters is the new coffee house in Kauai that's creating a buzz on the island. For coffee connoisseurs, you definitely have to visit this coffee spot.
When ordering a drink, you can ask their baristas who know this scene very well, to do exactly how you want your coffee to be done. That's one reason why it's one of the best coffee roasters in Kauai.
Because of this, the line can be long, but it's all worth the wait. The espressos are one of the bests on the island, while you can also get foam cold brew especially when the weather is scorching hot.
Unfortunately, there are no heavy meals, but the pastries are impressive and go well with a hot coffee.
Address: 5521 Koloa Rd, Koloa
9. Anuenue Cafe
If the waiting times at Dark Horse Coffee and Roasters are too long or you really want breakfast with your coffee, only a 7-minute drive down south is Anuenue Cafe.
There are more than enough food choices here, from french toast, frittatas, fried rice, to sandwiches, which are all available in different varieties – fried rice and loco moco are the best food to try.
Even though the coffee options are limited, they are all sourced from Kauai. Go with Pakala blend or cold brew.
The cafe is located in the mall, however, there are very limited seating tables. You might be able to snatch one of the mall's picnic tables, especially if you come early in the morning.
Address: 2360 Kiahuna Plantation Dr, Koloa
10. Eden Coffee
Back up north, near Walta Reservoir is Eden Coffe. A little unassuming coffee truck along the sleepy town of Koloa. They don't offer a lot on the menu apart from coffee, but there are plenty. You can order hot and cold coffee drinks depending on your mood.
The most sought-after are latte and mocha. Oftentimes, you can get pastries like muffins or scones. When it comes to seating spots, there are 2-3 tables with parasols, but most people come by to get a to-go coffee and continue with their exploration of the island.
Address: 3477 Weliweli Rd, Koloa
11. The Spot North Shore
When it comes to the amazing breakfast places in Kauai, you have to go to this cafe. They serve the most remarkable and healthy breakfast choices on the island.
You can try the spot bowls, which are made of superfood ingredients like fresh fruits, unsweetened acai, and organic granola.
There are also bagels, sausages, and a green machine bowl which consists of quinoa, vegetables, and tahini. For coffee, you can get a Kauai latte, chai latte, or double espresso, which all can be served cold as well.
Address: Princeville Shopping Center, 5-4280 Kuhio Hwy Suite C-103, Princeville
12. Aloha Roastery
This simplistic coffee shop in Kauai radiates minimalism and elegance. Just like its simple yet sophisticated interior design, its menu is short but efficient.
You can choose between black or white coffee only, and then you have options for a latte, hot chocolate, tea, and smoothies. For bites, they offer pastries and lite snacks.
Their croissant and scones are highly recommended alongside a cup of cappuccino. For lactose-free milk, they have almond milk. Coffees can also be served cold and decaffeinated.
Address: 4-369 Kuhio Hwy #105, Kapaʻa
13. Imua Coffee Roasters
The best vegan coffee house in Kauai is Imua Coffee Roasters. They don't offer any regular milk, apart from plant-based options. It is located in the heart of Kapa'a, besides popular hotels in the area, just a few feet away from Lae Nani Beach.
They source their coffee beans locally and roast them by themselves. The roasts are super remarkable that many customers also buy beans and ground from Imua Coffee Roasters.
You can either sit inside the shop or in the outdoor seating area. Some people would stop by here to get their coffee and enjoy it on the walk along the beach. They don't serve a big food menu, with the exception to light snacks and pastries.
Address: 440 Aleka Pl #7, Kapaʻa
14. Trilogy Coffee & Tea Bar
If coffee is not enough to get you up in the morning, Trilogy Coffee & Tea Bar can also make drinks with superfood blends. There are no chairs and tables inside, but outside, get comfortable on a backyard seating matched with sun umbrellas.
Your coffee can easily be made vegan using oat, soy, and macadamia. The pastries are also 100% vegan, your choices are cake slices, cookies, banana bread, and snickers bars. Make sure to try chocolate mousse cake, avocado toast, and Trilogy Chai.
Address: 4270 Kilauea Rd J, Kilauea
15. Kind Koffee Company
After exploring the Tree Tunnel, if you are looking for a place to take a little break and enjoy a nice cup of joe, stop by Kind Koffee Company. The menu is short and straightforward, they don't serve food, but sometimes there will be some cookies and bagels available.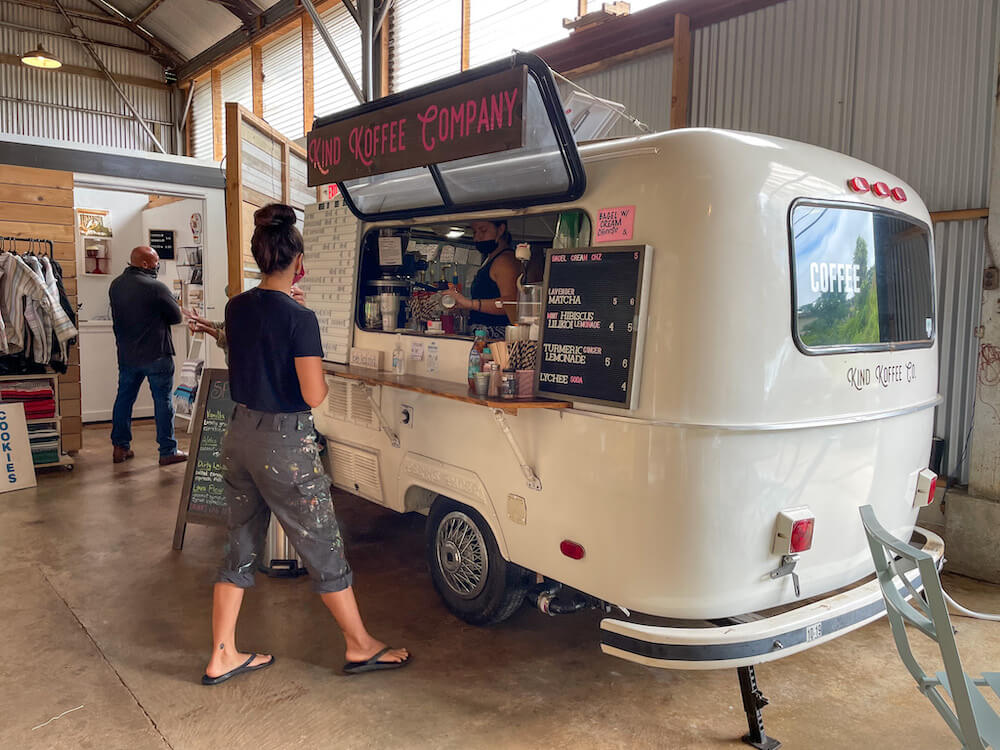 For drinks, try the lava flow latte or lavender matcha. For milk substitutes, you can choose almond, macadamia, coconut, soy, or oat. Although it's a small coffee truck spot, it's located in a warehouse with plenty of seating areas.
Address: 3540 Koloa Rd, Kalaheo
16. Small Town Coffee Co
A small cafe serving organic and fair-trade sourced coffee. The shop is presented on a red little bus surrounded by chairs and tables, with large parasols for shade. The bagels are one of the best-sellers on the menu together with muffins.
For coffee, cappuccino and latte are particularly popular, which can be made with milk alternatives like soy, almond, oat, coconut, and macadamia. You can make your drink a bit unique by adding a flavor of peppermint, chai, lavender, or rose to name a few.
Address: 4-1543 Kuhio Hwy, Kapaʻa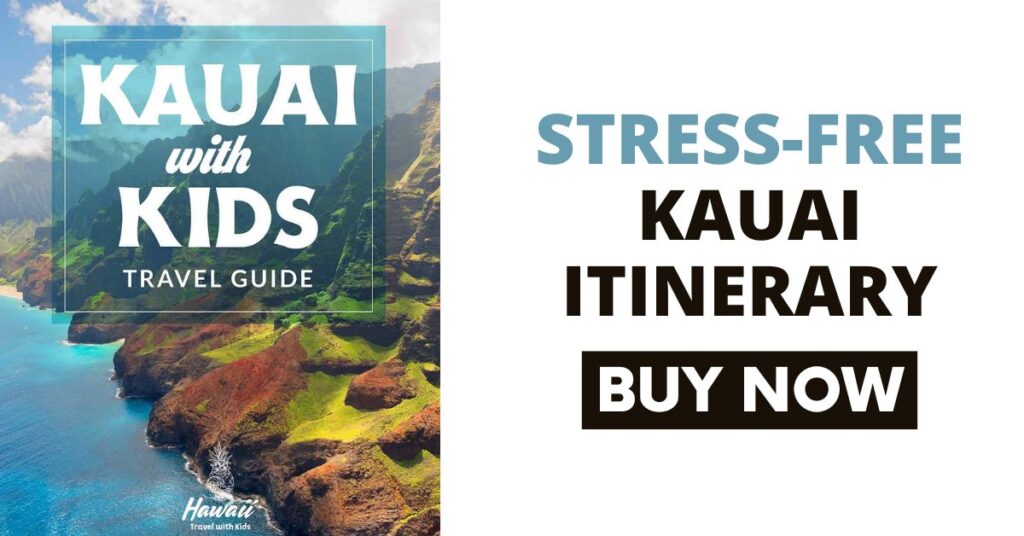 Best Coffee in Kauai Wrap Up
Around the island of Kauai, you will also find basic chain coffee shops like Starbucks and The Coffee Bean and Tea Life branches if this is something you prefer.
Kauai might be loved for amazing forest reserves and spectacular hiking trails, but they also make one of the best coffees in Hawaii.
Apart from fantastic coffee drinks, these coffee houses in Kauai also serve great breakfasts and fresh fruits, the perfect combo to kick start your day.