Are you thinking about booking a trip to Kauai? Keep scrolling to find out the best North Shore Kauai vacation rentals that are perfect for families.
This list of the best North Shore Kauai vacation rentals was written by Hawaii travel expert Marcie Cheung and contains affiliate links which means if you purchase something from one of my affiliate links, I may earn a small commission that goes back into maintaining this blog.
North Shore is Kauai's crown jewel, with verdant mountains, emerald lagoons, black rock beaches, and more!
But when you start planning a vacation to North Shore, you start to realize that lodging can be limited. Or perhaps you want the locale of the northern coastline, but resorts just aren't your thing.
You have options! There are all kinds of North Shore Kauai vacation rentals for every budget and taste.
Perhaps you're looking for a high-end villa where your family can stretch out in luxurious Princeville. Or maybe you want all the comforts of home for the summer just steps away from a Hawaiian beach!
There are a variety of amazing vacation rentals on North Shore. Below, you'll learn where to look for them and what to look for when booking. Then, I'll share my picks for some incredible North Shore Kauai vacation rentals you don't want to pass up!
Don't have time to read a bunch of Hawaii blog posts and reviews? Here are some of our top picks for visiting Kauai.
Popular Kauai Tours/Activities
Favorite Kauai Resorts/Hotels
Grand Hyatt Kauai (this Poipu resort has a luxurious pool area, romantic restaurants, and a stunning ocean view)
Koloa Landing Resort (this is a luxury resort with an amazing pool area and truly spacious rooms)
Royal Sonesta Kauai (we LOVE the pool here because it's the largest one in Hawaii)
Want to Rent a Car in Hawaii?
One of the best places to rent a car in Hawaii is Discount Hawaii Car Rental because they get the best rates from top national companies like Alamo, Dollar, Thrifty, Avis, Enterprise, Budget, and Payless.
Want to skip all the planning and just access my detailed Kauai Itinerary complete with daily schedules, kid-friendly activities, and travel hacks? Click the button below.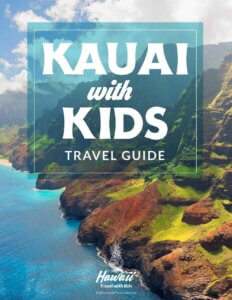 FAQ About North Shore Kauai
What is considered North Shore Kauai?
The region of North Shore consists of the undeveloped Na Pali Coast, the small community of Wainiha, and the Princeville resort area. It includes the towns of both Hanalei and Kilauea. You'll find the Kuhio Highway running from Haena State Park and then east along the northern coastline. It then curves south along the eastern side of the island.
Where should I stay in Kauai for the first time?
Both the North shore and southern part of Kauai are the most popular areas to stay in. Most people come to the island for the rugged northern coast. If you plan on spending most of your time there, I suggest looking into Princeville or Hanalei for your first visit. But both the north and south are good choices.
How many days do you need in Kauai?
Kauai is the 4th smallest Hawaiian island after Hawaii, Maui, and Oahu. Even if you wanted to stay a week, that would be more than enough time to explore a different area every day! If you're short on time, my suggestion is to plan a 5-day itinerary for Kauai.
What is considered a long-term stay in Hawaii?
Basically, any stay 180-days or longer is considered long-term. This is important to know because permits are required for all long-term and short-term rentals in Kauai outside of the resort areas. If you are planning on a longer stay, make sure that the property you're looking at has the correct permit. Don't be afraid to ask for proof!
Do I need a car in Kauai?
If you plan on staying in the North Shore region, you don't really need a car. The airport is on the southern side of the island, so you can take a taxi or the bus easily to your North Shore Kauai vacation rental. You can book shuttles for tours of the east coast, and the west coast and interior island aren't even accessible by car, anyway!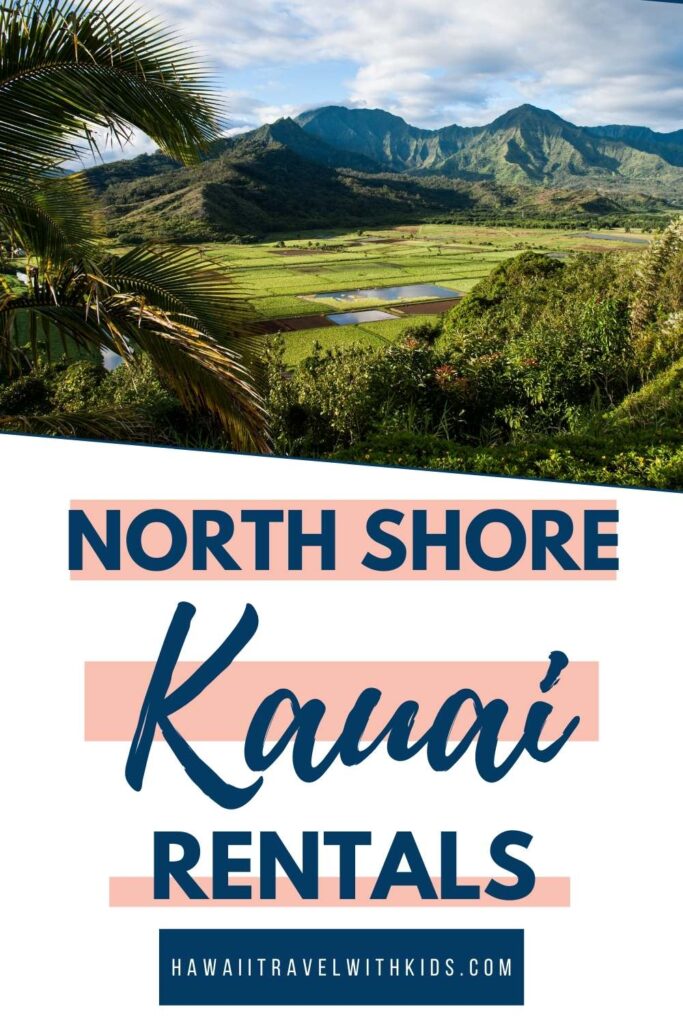 Where to Find Kauai North Shore Rentals
There are amazing North Shore Kauai vacation rentals all along the coast. However, what you get really depends on where you stay. The northern region of the island is much more secluded than the south or east, and rentals vary greatly.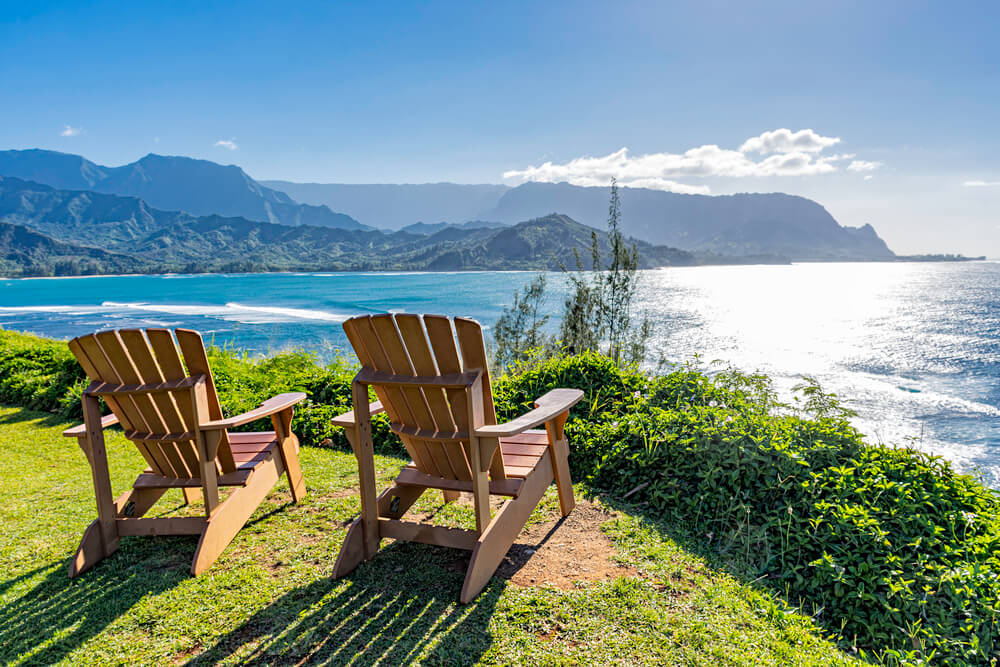 Princeville is the most popular area on North Shore. This highly manicured area is laid out with lots of high-end resorts, hotels, and villas. You stay here if you love to golf, shop the luxury name brands. There's also good hiking and rocky beaches here.
If you want a higher-end villa or condo for a pretty penny, look here. However, it's also the best place to find the cheapest Kauai North Shore rentals by owner on the island!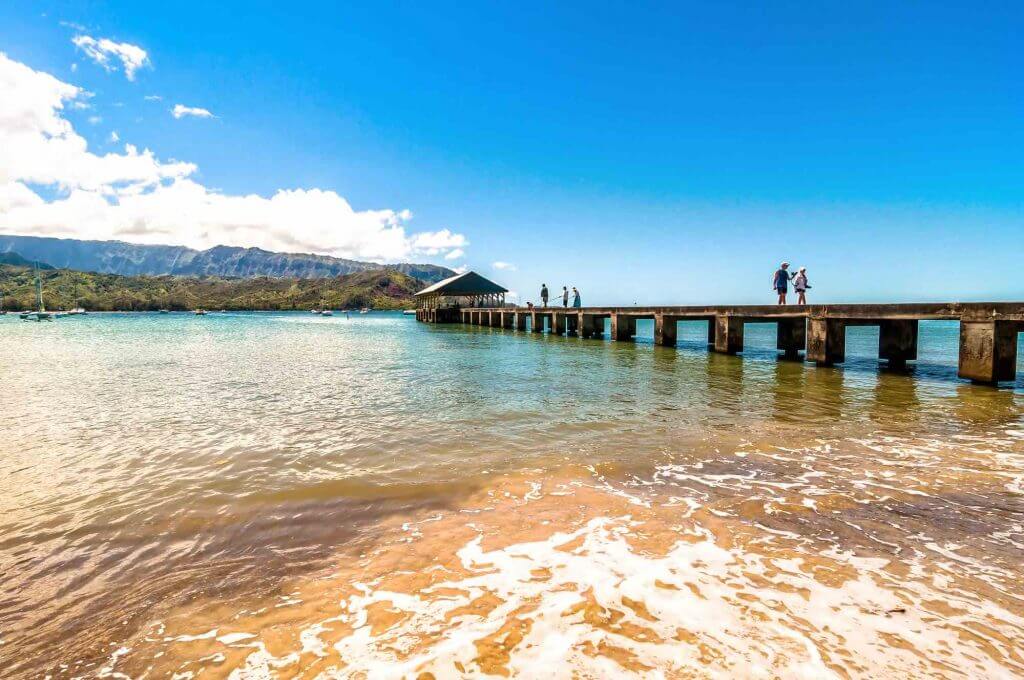 If you're looking for a classic Hawaiian surfer town, head to Hanalei. This bustling but casual town has great food and entertainment options, as well as Hanalei Bay beach. Choose from a variety of cottages, private homes, villas, and condos along the beach and in the middle of town.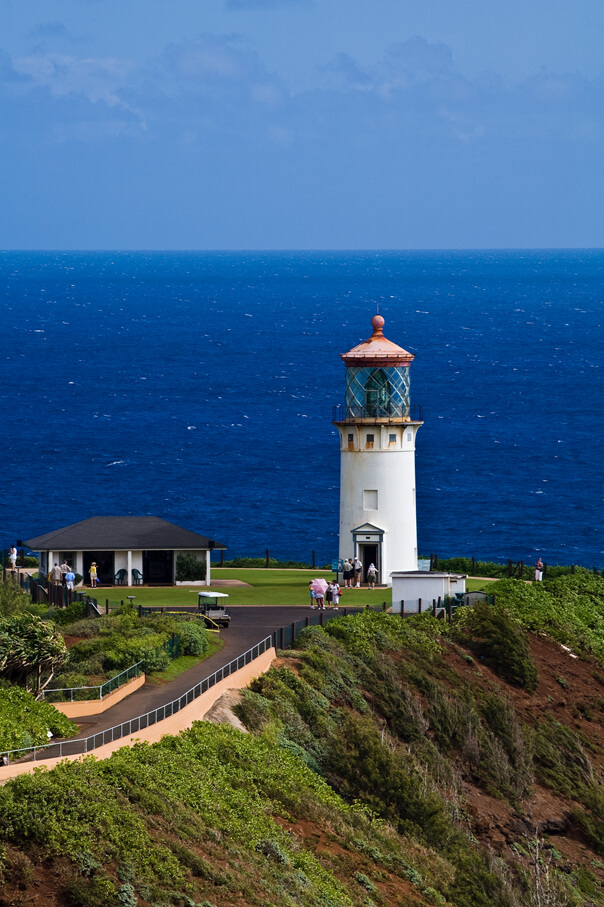 Kilauea is North Shore's quieter residential area. This is where the locals live, so if you stay here, be mindful and respectful. While options for families are more limited in this area, it's still a great place to really get a feel for island life. There are a few family-friendly private homes for rent in Kilauea.
Save Money with Points
Here are the best credit card offers for families who travel and want to use points to pay for airfare and hotels in Hawaii.
My Selection Criteria for North Shore Rentals
When looking for the best Kauai North Shore accommodations, I looked for certain things. Using these specific criteria and the locations mentioned previously, I choose the vacation rentals below.
Ratings
First, I recommend booking your Hawaii vacation rentals through a third-party site where you can read reviews from real guests. The policies protect both you and the homeowner.
Most sites use a 5-star or 10-point rating system. I always look for at least a 4.5-star or 8-point rating, and more than 10 reviews. It's also a big plus if the owner responds to reviews left by guests!
Location
On my list, you'll find rentals near the best amenities for that area. For example, if you want to be near all the attractions in Hanalei, rent one of the many vacation rentals close to Kuhio Highway.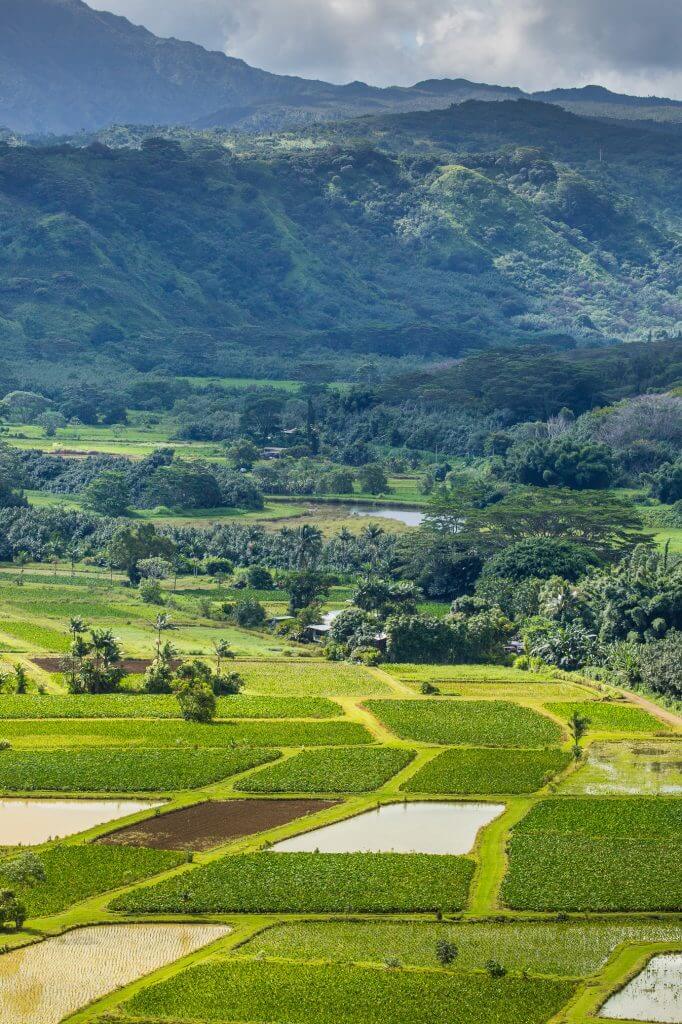 In Princeville, everything is very accessible, but the beaches make for the best views. Even in Kilauea, where rentals are harder to find, I looked for ones that were more accommodating to families and near things to do.
Accommodations
When looking for North Shore Kauai vacation rentals, I gave preference to family-friendly sites. If you book through a third party like Vrbo, it's important to know that owners can't discriminate against visitors with children.
However, you still need to look closely at accommodations. A lot of rentals claim to sleep 4 people, but often they only have 1 bed and a pull-out sofa or futon.
I tried to choose more rental options with at least 1 bathtub, though that wasn't always the case. Some sites have games and toys for children. I was surprised that I couldn't find a single option with a crib or pack-and-play.
Also, I felt it was important to choose rentals with air conditioning which might be important for families with younger children.
Book a Family Photo Shoot
Whenever we travel to Hawaii, we almost always book a family photo shoot with Flytographer. They are super easy, affordable, AND it guarantees that I'll be in some photos. You can get $25 off if you book through this link or use the code HAWAIITRAVEL.
Type of Rental
I looked for a variety of rental types on the North Shore. You can choose from condos, villas, cottages, apartments, houses in town, and even estates.
My Pick for the Best Kauai North Shore Vacation Rentals
Check out these top-notch North Shore Kauai vacation rentals that I've categorized by location.
Best Princeville Vacation Rentals
Inside the condo community Plantation at Princeville, Condo #521 is perfect for a family of 4 or 5. The 1300-plus square foot home has a king-, a queen, and 2 twin-sized beds.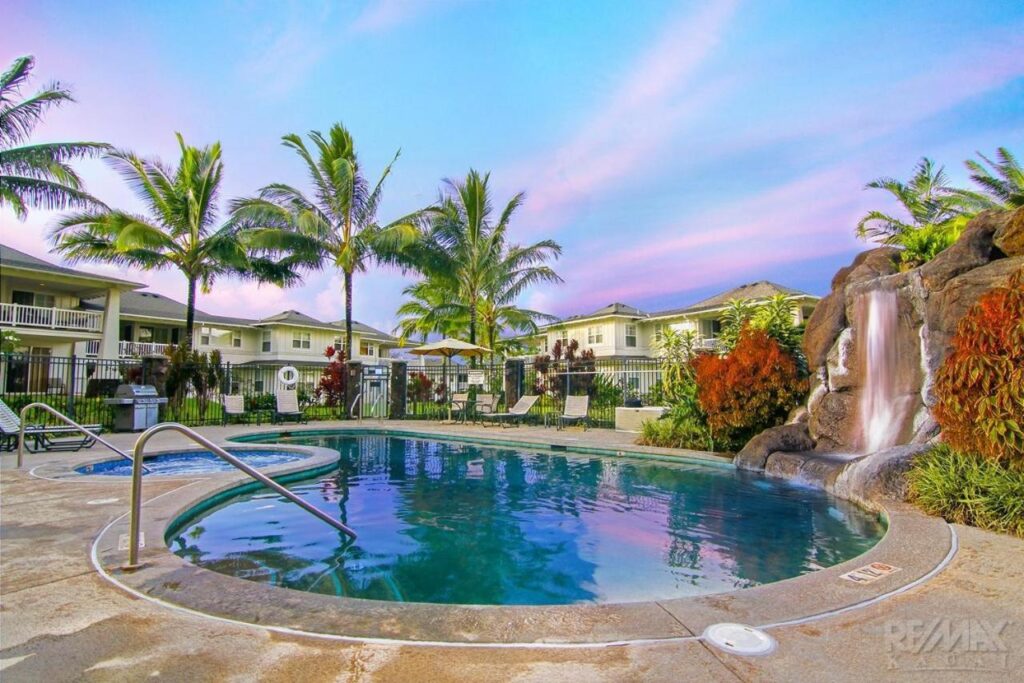 Cool off in the air conditioning, grill on the porch, or relax on the balcony. You'll also get to enjoy a pool, spa, and fitness center inside the condo community. Check the latest rates and availability.
Princeville Kauai vacation rentals are all great choices when it comes to location. You're an easy stroll from 3 different secluded beaches. You're also minutes from the Princeville Center with the Princeville Shopping Center, the Makai Golf Course, and more.
Among my picks for Kauai North Shore condo rentals, this one is the largest with the best views. Enjoy all the room of this 1600-square-foot luxury condo just off the 8th green of the Makai Golf Course in the high-end Emmalani Court Condominium complex.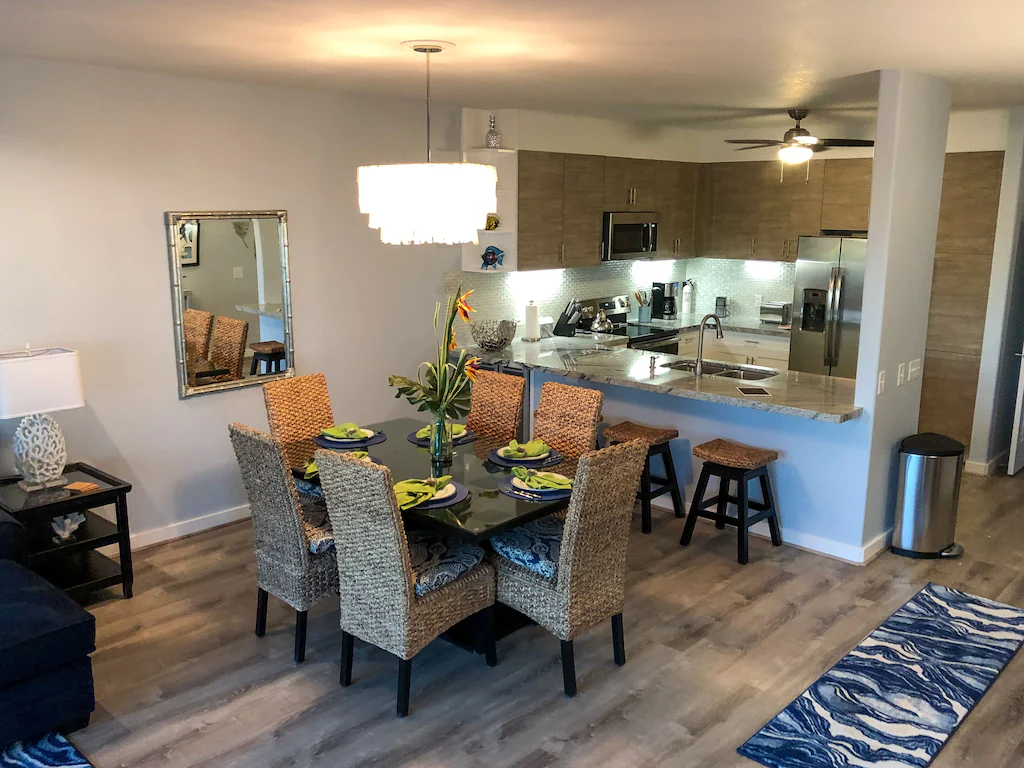 Take in sunset views of Hanalei Bay from the dining patio. Both temperature-controlled bedrooms sleep 2 people 4 in decadent king-sized beds.
You'll also love all the amenities, like a jacuzzi, a deck, a patio, and plenty of linens, towels, and kitchen gadgets! Check the latest rates and more information.
The complex has 3 different types of pools you can enjoy. Nearby you can go snorkeling at Kenomene Reef or hike to Queen's Bath.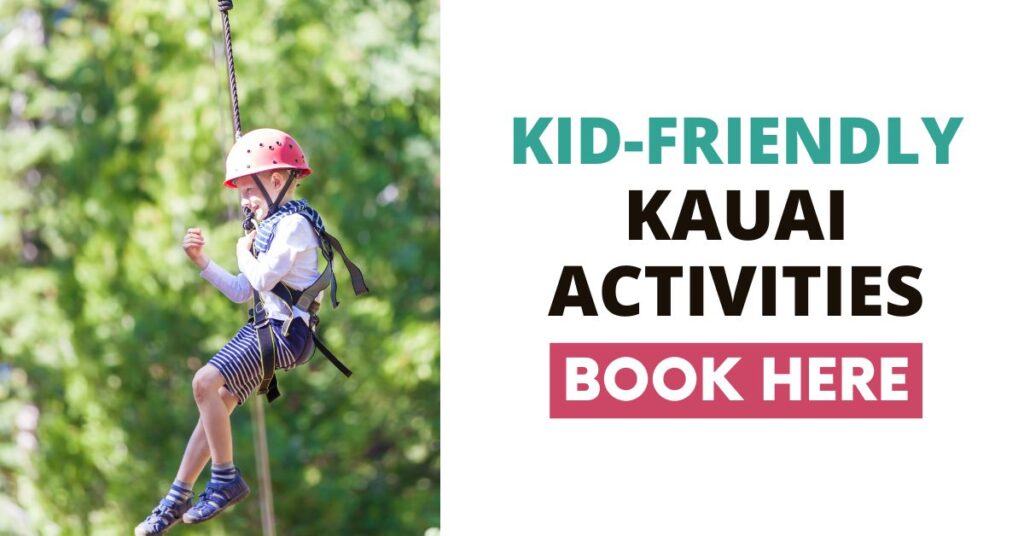 Best Hanalei Kauai Vacation Rentals
If you're looking for those rare Kauai beachfront vacation rentals, check this one out. This top-of-the-line sprawling home features a unique layout right on Hanalei Beach. You're also minutes away from all the amenities of town, as well as water activities on the bay!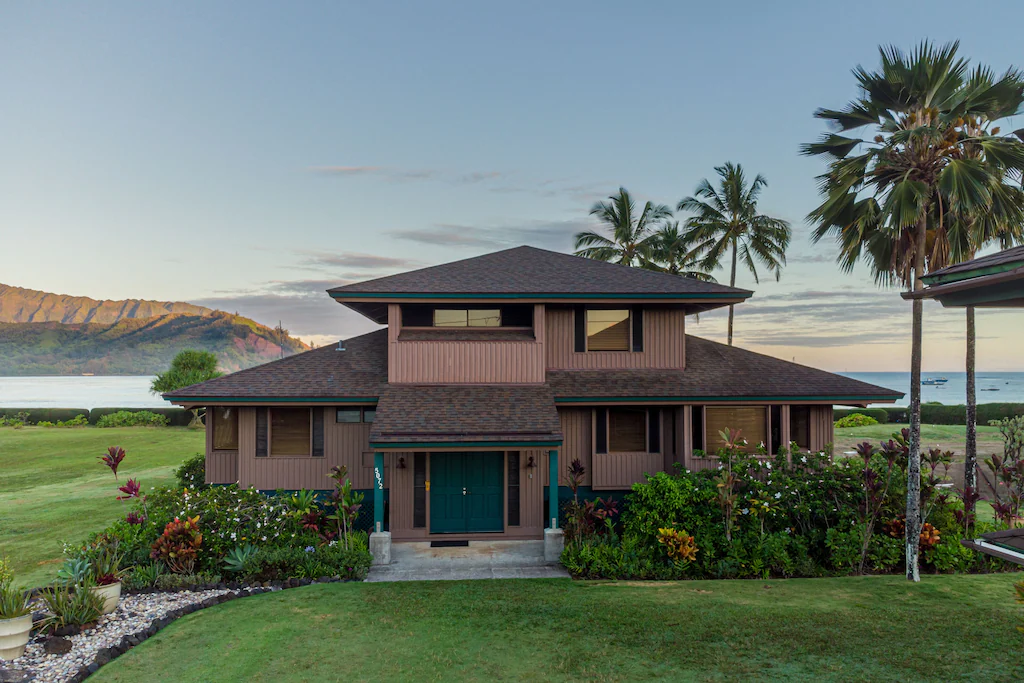 Take in golden sunsets over Hanalei Bay each evening from the comfort of your vacation rental! You'll be blown away by the modern but natural feel of this warm wood-paneled home.
Wilikoki is ideal for a family of 10, with a king, a queen, 2 twins, and 3 full-sized beds across 4 rooms. Check the latest rates and availability.
Every room in the house features oversized windows for both mountain and beach views. Dine on the patio or in the spacious dining room. Relax in the den or watch the sunset from the living room.
For the laid-back family searching for vintage North Shore Kauai cottages, I have just the place. This 1920s plantation-style home is just a block from Waioli Beach Park on Hanalei Bay.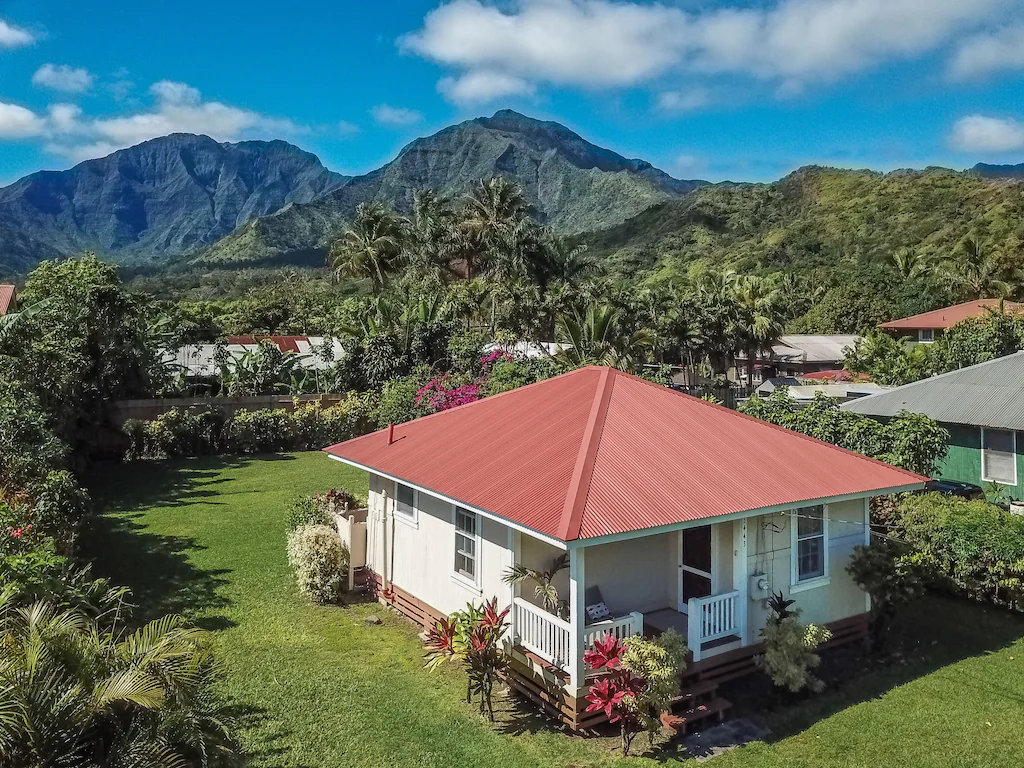 You can also walk down to all the restaurants, shopping, fruit stands, surf shops, and more on Kuhio Highway!
The sparkling white shiplap throughout the house gives the home a beachy feel. Both bedrooms feature a queen-size bed, and the kids will love the outdoor shower! Check the latest rates and availability.
Relax on the porch and watch your little ones play in the large grassy yard. The owner also offers amenities like bikes and beach chairs.
Best Kilauea Vacation Rentals
Stay on a Hawaiian cacao farm with direct access to Secret Beach! While there are 2 homes on the property, only 1 party is booked at a time, meaning you can take advantage of all outdoor amenities for both homes!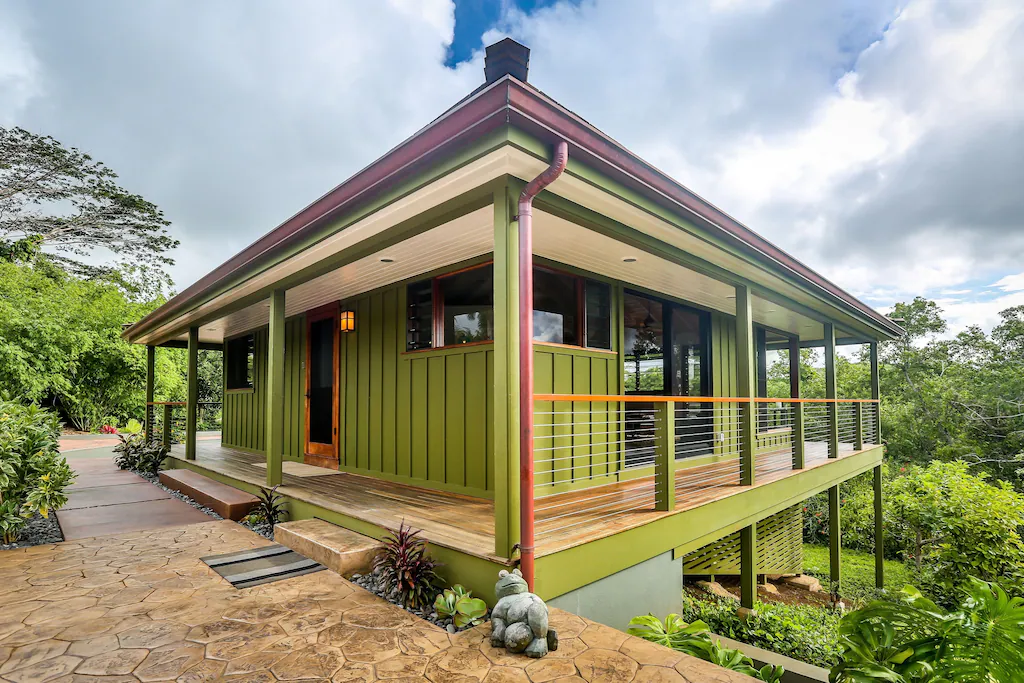 Enjoy the large estate featuring lush exotic foliage, orchards, waterfalls, and both mountain and ocean views. Check the latest rates and more information.
Three of the bedrooms have king-sized beds while the fourth has 2 twins. The owners provide fun accommodations like electric bicycles, snorkel gear, and beach chairs. They give you lots of toys, like silks, blocks, and art supplies for the kids.
Jump in the whirlpool hot tub or ride bikes 10-minutes into Kilauea. Only the bedrooms have AC in this older home.
Tips for Booking North Shore Vacation Rentals
When booking North Shore Kauai vacation rentals, I have some advice. These tips will help you have the smoothest time booking a rental and planning your stay.
When shopping for vacation rentals, don't be afraid to contact the owner with questions! It's better to do this ahead of your stay so you don't get caught off guard by something you didn't realize you were agreeing to.
Know that you can negotiate with owners of rentals in ways you can't with resorts and hotels. Sometimes, owners are willing to give a discount if you book more days. Ask if they are willing to include a rental car if there's a driveway. You'd be surprised what you can get if you're brave enough to ask!
Read, read, and read some more! Read reviews, read the fine print, and know the cancellation policy. And don't forget to read through the fees before confirming payment. They can sneak up on you!
Look through the list of amenities so you know if you need to bring towels or to plan if there's no bathtub for the kiddos. Also, look at pictures for things like gates around pools or barriers to the beach if you have younger children.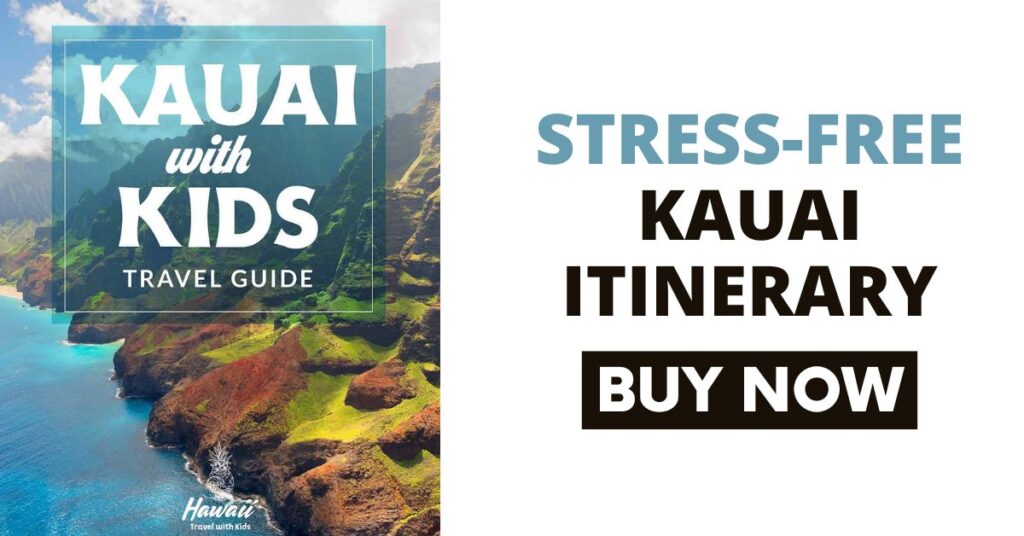 Book an Amazing Kauai North Shore Vacation Rental
No matter what kind of North Shore Kauai vacation rentals you're looking for, you won't be disappointed in what you find!
There are town-central locations, as well as Kilauea rentals closer to the interior. If you want a beachfront location, they're harder to find but there are a few options in both Princeville and Hanalei.
To get more info on things to do and how to get around North Shore, check out my ultimate guide to North Shore Kauai. If you familiarize yourself with where you're staying and use my tips, you'll have the family vacation of a lifetime!
Did the dreamy vacation rentals on my list inspire your next trip to Hawaii? Let me know which rental you want to book!