Are you planning a trip to the Big Island and trying to figure out how to get from Kona to Hilo? Find out the easiest ways to get to Hilo from Kona using shuttle services, car rentals, taxis, buses, and more. Scroll for all the Big Island transportation options!
This post about how to get from Kona to Hilo Hawaii was written by Hawaii travel expert Marcie Cheung and contains affiliate links which means if you purchase something from one of my affiliate links, I may earn a small commission that goes back into maintaining this blog.
Are you visiting Kona Hawaii and want to figure out how to spend a few days in Hilo?
The Island of Hawaii might sound big, but in the grand scheme of things, the distance between Kona and Hilo is only 95 miles at its widest point.
While lots of families choose to stay in Kona vs Hilo, that doesn't mean it isn't worth at least a day trip.
You'll be able to see some beautiful waterfalls, take an amazing hike through lava fields, and enjoy some delicious food! It's definitely worth checking out if you're already on the Big Island.
Keep scrolling to find out all the options for traveling from Hilo Hawaii to Kona Hawaii.
You can easily visit both cities on your own timetable and not be tied down by tour schedules or group tours. It's easy! And we'll show you how below!
So without further ado, here is everything you need to know about getting from Kona to Hilo on the Big Island of Hawaii.
Don't have time to read a bunch of Hawaii blog posts and reviews? Here are some of our top picks for visiting the Big Island.
Popular Big Island Tours/Activities
Favorite Big Island Resorts/Hotels
Want to Rent a Car in Hawaii?
One of the best places to rent a car in Hawaii is Discount Hawaii Car Rental because they get the best rates from top national companies like Alamo, Dollar, Thrifty, Avis, Enterprise, Budget, and Payless.
Want to skip all the planning and just access my detailed Big Island Itinerary complete with daily schedules, kid-friendly activities, and travel hacks? Click the button below.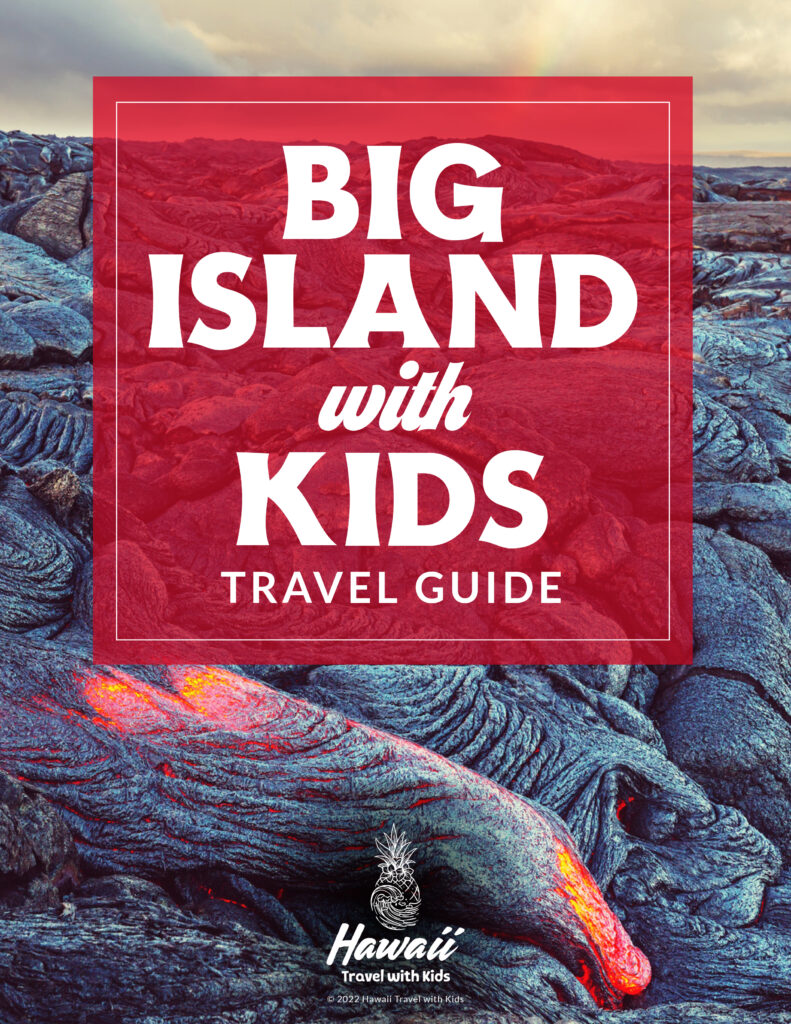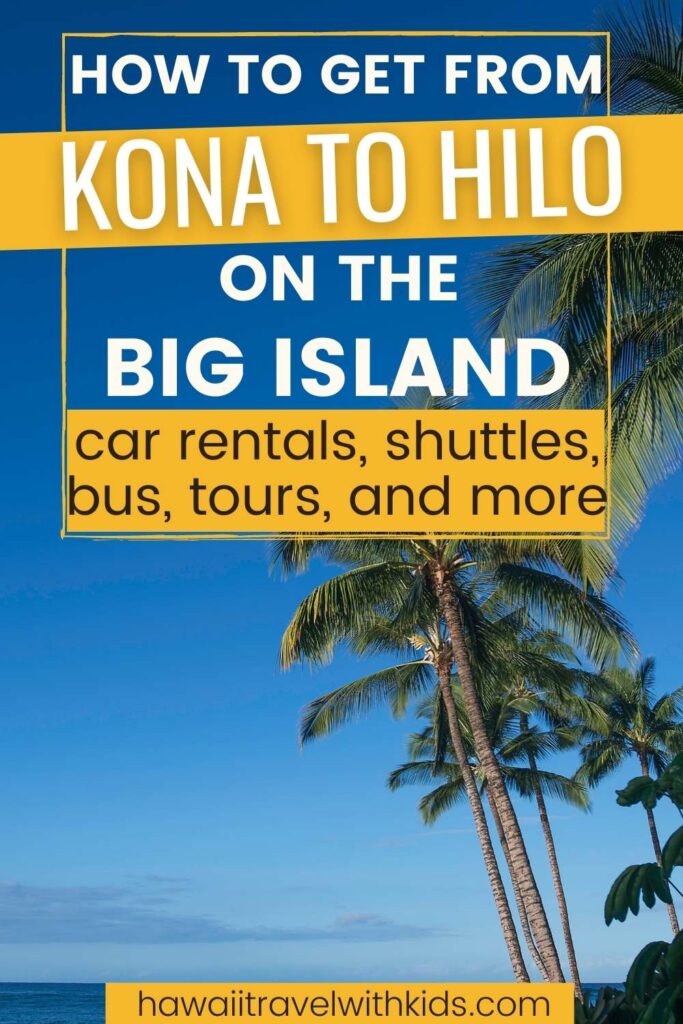 Kona Overview
Kona is a vast area of the Big Island of Hawaii and is one of the popular areas to visit. There is almost everything here in the region, from coffee bean farms to shops, bars, and restaurants. Not to mention the fabulous beaches.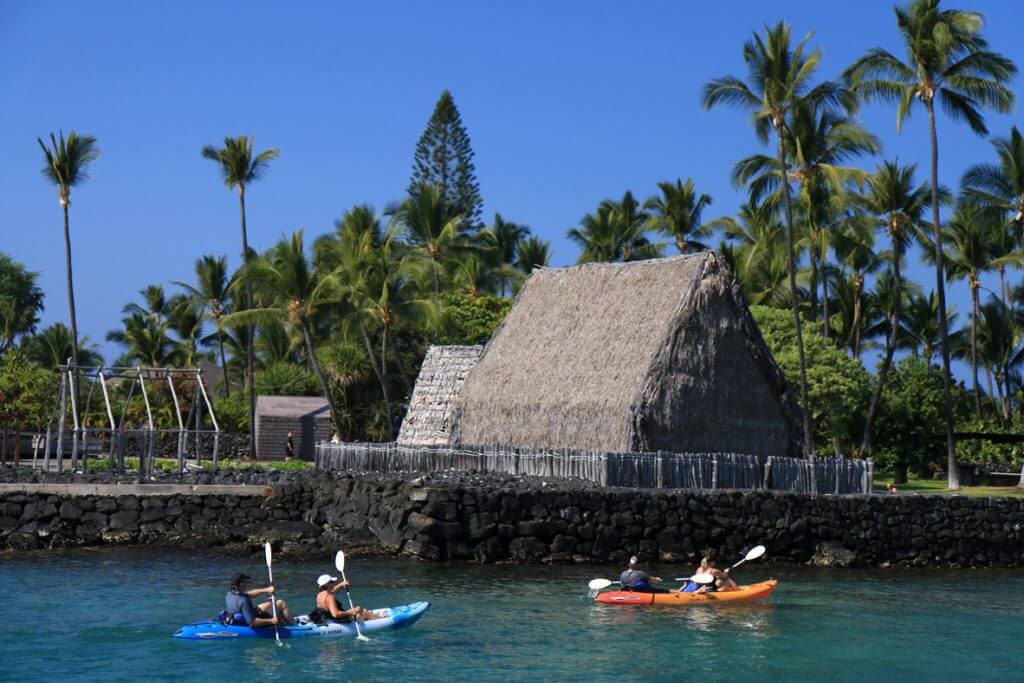 The area of Kona begins from Anaehoomalu Beach and stretches right through to Manuka Park. There are also some incredible historical spots to explore, and there is always something to do in Kona with kids.
Hilo Overview
Hilo is on the East side of the Big Island. A vibrant town that oozes natural beauty, it is one of those locations that you have to visit. This region on the Big Island is blessed with spectacular rainforests, gardens, and breathtaking waterfalls.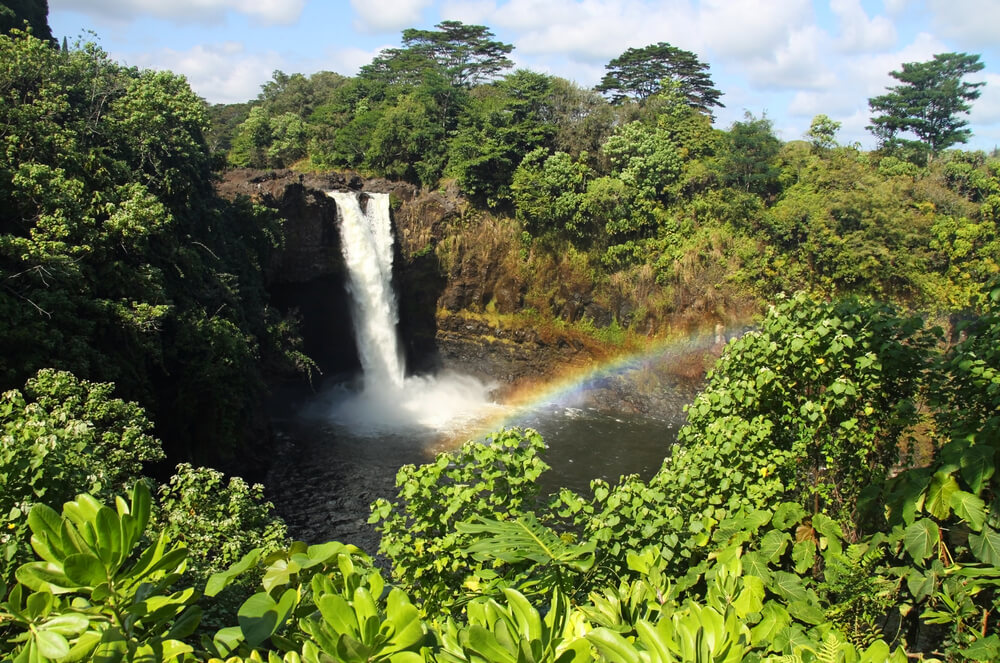 This historic town has an abundance of shops, bars, and restaurants to explore, as well as fantastic beaches perfect for the family to enjoy. It's a great spot for children to experience Hawaiian hospitality.
Hilo vs Kona
Is there a difference between Hilo and Kona? The truth is that although they are regions that reside on the same island, they can be seen as quite opposite.
You might be thinking about whether you should travel specifically to Kona or Hilo?
At opposite ends of the island, Kona is much more commercial and busy, whereas Hilo can give you the chance for a quieter atmosphere closer to nature. They are both so different that trying to find positives for either when looking at Kona vs Hilo is very easy.
These are two regions that will give you something different for your family vacation in Hawaii.
Learn more about Hilo vs Kona with our guide HERE
Why Do People Want to Travel Between Kona and Hilo?
Many families who visit Hawaii want to experience everything there is to offer, and driving from Hilo to Kona is often an option that many consider doing.
There are a number of different ways that you can make the trip, some quicker than others, some that will provide a more scenic route and a chance to explore other parts of the island.
However, making the trip between the two regions will give you a chance for different experiences with your children.
Since the driving distance from Kona to Hilo is not too extravegant there are a few optoins for this road trip from Hilo to Kailua-Kona.
Traveling Between Kona and Hilo with a Car Rental
When visiting the Big Island, if you want to be more in control of your transportation so that you don't need to adhere to schedules or timings, then car rental will always give you greater flexibility.
If you are thinking of driving from Kona to Hilo then a car rental could be a good option. When you drive yourself, you can control the Hilo to Kona drive time and take your time exploring the entire island.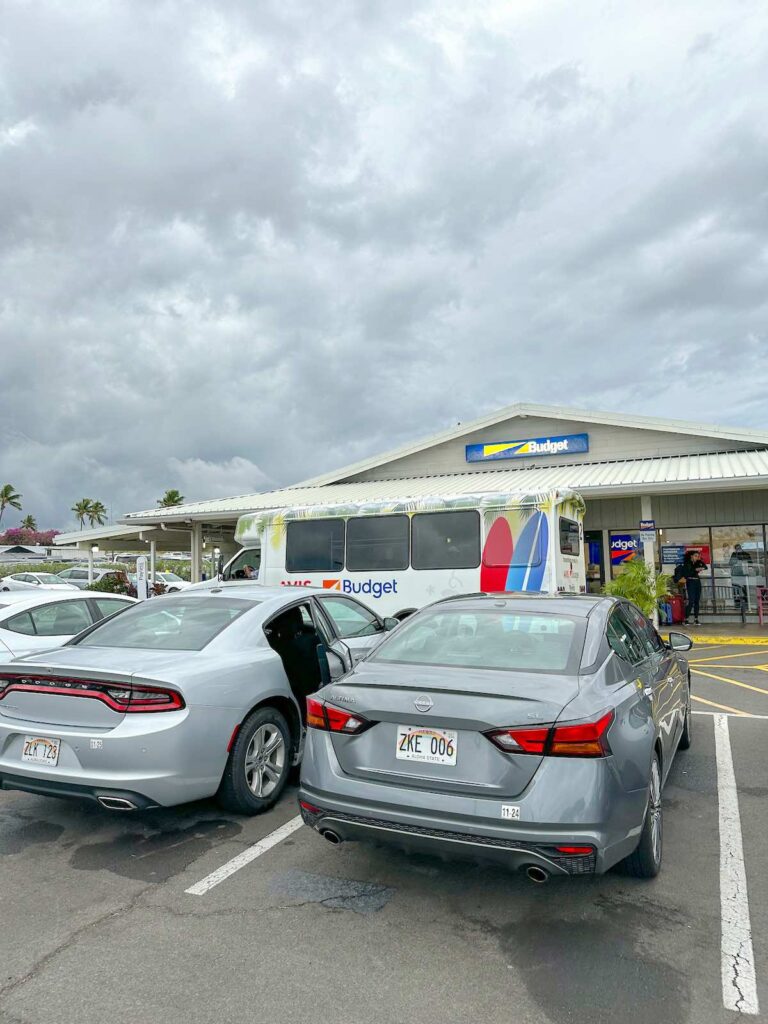 Discount Hawaii Car Rental
The best place to rent a car on the Big Island is through Discount Hawaii Car Rental. They have amazing deals on top national car rental brands like Alamo, Thrifty, Avis, Budget, Dollar, Enterprise, and Payless. Check out the latest prices and more details.
Renting a car is one of the best options to consider when you want to travel around the island.
It gives you flexibility and peace of mind. Also, when it comes to having the children in the car, all necessary child safety seats can be used. Not to mention that truck space gives you that extra opportunity to bring with you everything that you could need.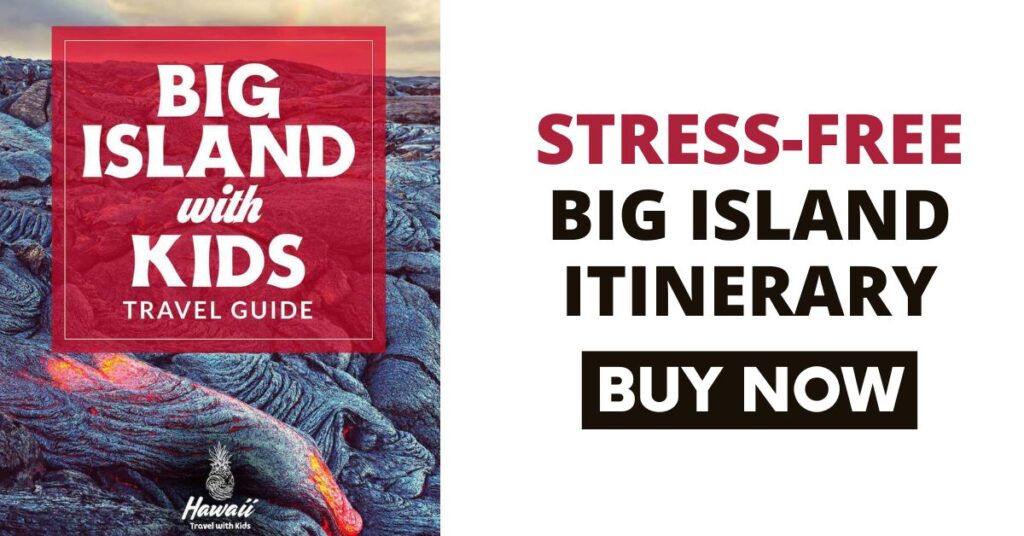 How Long Does it Take to Drive from Kona to Hilo?
You might be wondering how long driving from Kona to Hilo would take. The truth is, the Hilo to Kona drivetime is just under two hours.
The distance from Hilo to Kona is only 60 miles, but the distance from Kona to Hilo by road is actually just under 80 miles. Just a few facts for you.
Those two hours can easily be broken up with plenty of rest stops and chances to get something to eat.
With the Kona to Hilo distance being so short, there are a few routes you can take.
Middle Route
The middle route is the fastest and easiest way to get to Hilo from Kona. This route takes Saddle Road, and it goes from Downtown Kona to Downtown Hilo.
This route usually takes two hours without much major traffic and cuts right through this Hawaii island.
If you want to see Mauna Kea, the Visitor Center is along this route. You will also find plenty of picnic areas when you are feeling famished and want to stop to eat along the way.
Kona to Hilo Northern Route
For a Hilo to Kona scenic drive, you will want to take the Northern route. Here you will see waterfalls, Waipio Valley, Waimea, and much more.
It usually takes around 2 hours as well if you don't stop along the way.
Botanical gardens and the Hamakua Coast are also on the North Shore of this drive.
Southern Route
If you are not worried about time, head South for one of the best road trips on the island of Hawaii. This is the longest route at about 3 hours without any stops, but I think it is worth it.
Here you can stop to see the Captain Cook Monument, Volcanoes National Park, and much more. If you want to see a green sand beach, make sure to turn on South Point Road to take in that natural beauty. This path also will show you a black sand beach, sea turtles, and a white sand beach so you can experience it all!
Taking the Hele-On bus between Kona to Hilo
If you don't want to make the investment of a car rental, then you may want to look at what public transport options you have. The public transport system on the Big Island is called Hele-On Bus.
The great thing about the Hele-Bus is that it can get you around the whole island and is also very reasonably priced. So if you are looking to keep things to a budget, it can be an ideal option.
The bus service can also be very exciting for children as it is a different mode of transport they might not ordinarily enjoy. It is also a great option if you are only planning on a trip from Kona to Hilo and back again.
Not every family wants to utilize their vacation time and spend it touring the location they are visiting, so this can also give you greater flexibility for your trip.
How Long Does it Take by Bus?
You can find the Hele-On Bus schedule online easily enough, and the Big Island bus service operates 6 times a week, so you won't need to worry about hanging around with young children.
Going on the Kona to Hilo bus might take you a little longer in terms of your journey time. You might be looking at approximately 2 hours and 32 minutes. Ticket prices on the Hilo to Kona bus range from $1-$2, which is very reasonable.
If you are looking for a bus from Hilo to Kona, you can find out more about the Helo-On bus service on the website.
Considering a Kona to Hilo Shuttle
A shuttle company could also give you a great option when it comes to traveling between Kona and Hilo. You can jump on the Kona bus shuttle and use it as an opportunity to enjoy a driving tour of the island while making your trip to Hilo.
A Kona to Hilo shuttle can be an easier option for your family and keep your children entertained and stimulated throughout the trip.
There are two main shuttle companies on the Big Island. They are as follows:
Guided tours and activities during your trip from Kona to Hilo and back again can make more of your travel time.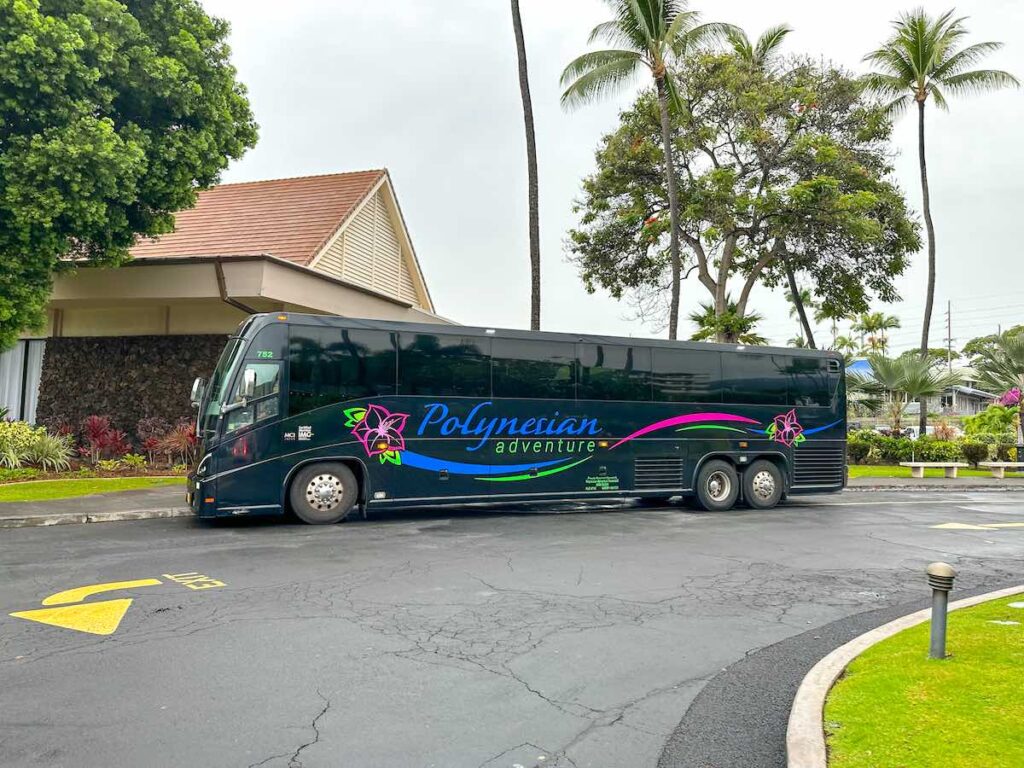 It gives you the chance to break up the journey, learn some new facts, and also experience different parts of the Big Island that you might ordinarily miss when renting a car or using the public transport bus service.
They will also cater to families and children of all ages, which will help you to ensure that your children don't get bored and are rested throughout the trip between Kona and Hilo.
A Kona to Hilo shuttle could be the ideal choice to make and one that gives you extra peace of mind during your vacation with your family.
What About an Uber from Kona to Hilo?
The definition of flexibility is an Uber, right? You literally book your Uber, track where it is, and then head off to your destination.
So is it possible to get an Uber from Kona to Hilo?
The good news is that the Uber ride-sharing service is available across the island. This can make it the ideal option for airport transfers as well as trips to other parts of the island, such as a road trip between Hilo and Kona.
Just like a car rental, the journey time will be the same. But, it can be tricky to find a driver who is willing to drive all the way to Hilo.
Drawbacks
The drawbacks of the Uber service are likely to be that you won't have any control over taking stops should your children need to stretch their legs, or you need a bite to eat.
There is also the cost implication as an Uber driver will charge you based on the journey, so it may work out a little more expensive than some of the other options mentioned. And they might charge extra to drive all the way back to Kona.
Perks
That being said, it gives you the flexibility to decide that you would like to make a trip between Kona and Hilo and see other parts of the island, without having invested in a car rental service and paid for it.
There is no pressure, and you can make the decision more or less on the day you want to do it, rather than having to book it, pay for tickets, or plan your trips. You also don't need to worry about navigating the roads on the Big Island as an Uber driver will be knowledgeable in which way to go.
For a family, this can take a lot of pressure away. You could also consider the other ride-sharing service called Lyft. Both have been available on the island since 2017. While they may not be a budget option, it is good to know that they are there and available, just in case.
Is There a Kona to Hilo Flight?
You may be wondering whether you can fly from Kona to Hilo. The answer is no.
While you do have Kona airport as the main hub on the island, and Hilo does have an airport as well, there is no direct flight between the two regions.
That being said, you can choose to fly directly into each airport, depending on what you were hoping to do, and fly out retrospectively from the other airport once you have made your trip between the two regions.
As the length of the journey in a car is only a few hours, it is actually one of the easiest and quickest ways to make the journey between Kona and Hilo.
You might find that your vacation itinerary means you fly into Kona airport to Hilo. You could also get transfers between the two airports and take a bus from Hilo to Kona airport when making the journey back on the return leg of your trip.
A Kona to Hilo flight might seem impossible, but that doesn't mean to say that you can transfer between the two airports and fly into each one, depending on what is the best flight schedule for you to take for your trip to the Big Island.
Kona to Hilo Road Trip FAQs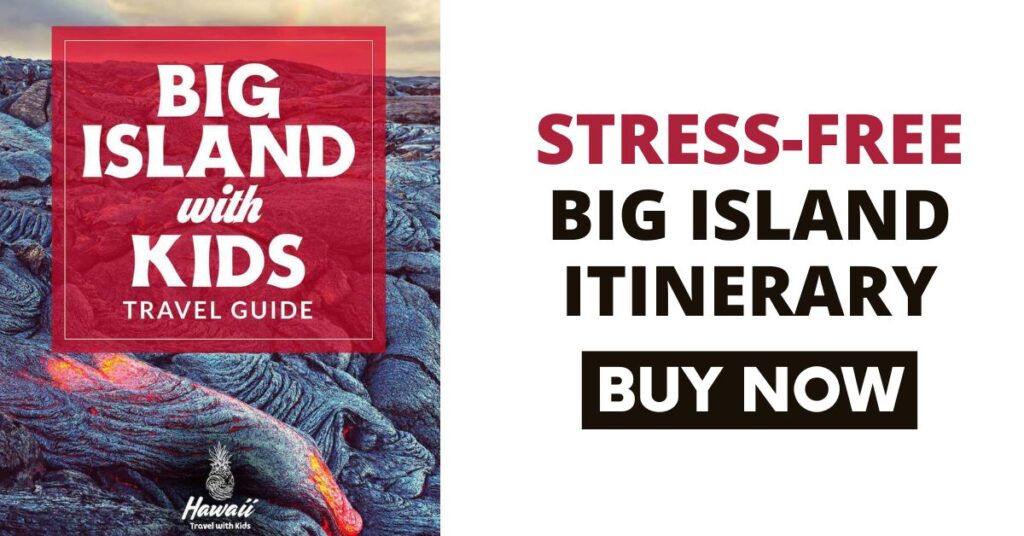 What is the Best Mode of Transport When Considering a Trip Between Hilo to Kona?
There is no right or wrong answer to this question. It would all depend on what you were hoping to achieve from a trip between Kona and Hilo. It might be that you like the idea of a road trip to Hilo or a road trip to Kona, depending on where you start your vacation.
If you were hoping for the fastest route, then the ideal option would be to rent a car and then plan your journey yourself. The fastest route will have you making the trip in under two hours without any rest stops.
If you want the most cost-effective option for making the trip between the two regions, then the Hele-On bus service is likely to give you the best value for money. With buses taking the trip six days a week, you can still rely on the flexibility of the bus service, without having the initial investment of a car rental service.
I hope that exploring all of the options will give you the best possible resource to help you decide how to get from Kona to Hilo easily and, most importantly, hassle-free during your family vacation.