Planning a trip to the Big Island and want to know the best Kona activities, attractions, tours, and more? Scroll to find the coolest things to do in Kona, Hawaii for your entire family.
This things to do in Kona, Hawaii post contains affiliate links which means if you purchase something from one of my affiliate links, I may earn a small commission that goes back into maintaining this blog.
Kona sits as the lively central hub of the Big Island of Hawaii. It is located on the West Coast and is home to some of the most beautiful beaches in the world.
There are endless options for Kona activities for all tourists and vacationers.
The Big Island Capital boasts proudly of a landscape that is just the ideal spot for growing luscious coffee, crystal clear beaches that are an absolute delight for all snorkeling lovers, and offers endless adventurous outdoor activities.
In addition to all the Kona attractions and sightseeing, one's mind is bound to spin with all the activity options this Big Island of Hawaii offers.
An added benefit is the wonderful weather that Kona enjoys all throughout the year. Of course, there are the occasional afternoon spells of rain, so pleasant that they do nothing to dampen the constant high spirits of all those in Kona.
It is really not hard to believe why Kailua- Kona is one of the topmost holiday destinations.
If you truly want an experience of a lifetime, you can't miss the best of Kona activities. No matter what you choose to do in Kona, you are sure to have the memorable time of your life.
Don't have time to read a bunch of Hawaii blog posts and reviews? Here are some of our top picks for visiting the Big Island.
Popular Big Island Tours/Activities
Favorite Big Island Resorts/Hotels
Want to Rent a Car in Hawaii?
One of the best places to rent a car in Hawaii is Discount Hawaii Car Rental because they get the best rates from top national companies like Alamo, Dollar, Thrifty, Avis, Enterprise, Budget, and Payless.
Want to skip all the planning and just access my detailed Big Island Itinerary complete with daily schedules, kid-friendly activities, and travel hacks? Click the button below.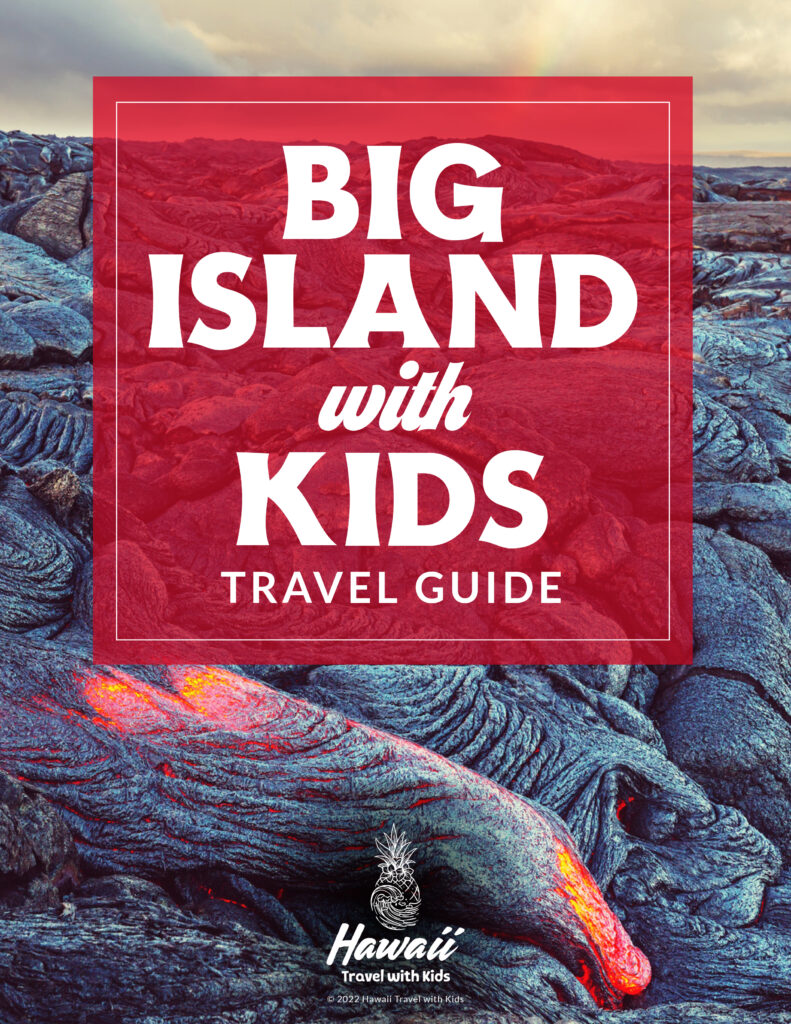 Things to do in Kona Hawaii FAQs
Should you stay in Kona or Hilo?
Kona definitely has more options for hotels and resorts and it's close to a lot of tourist attractions. Hilo is more laid back and it's close to lots of majestic waterfalls.
What is there to do in Kona for free?
Lots of stuff! Kona has some great hiking, beaches, boutique shopping, and Hawaiian historical sites.
What is Kona known for?
Worldwide, Kona is known for its amazing coffee beans and you can visit a Kona coffee plantation to try it for yourself. Kona is also a popular place for deep sea fishing in Hawaii.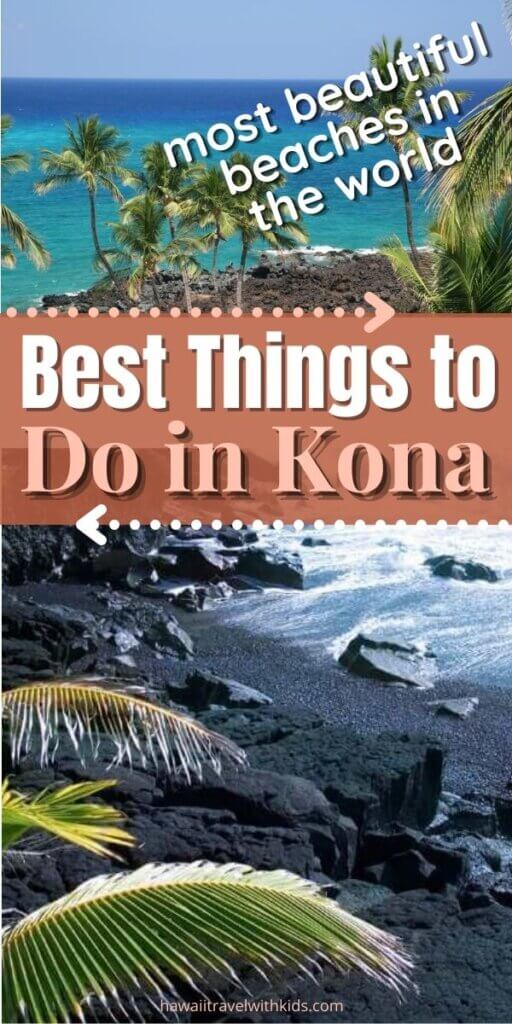 The Best Things to Do in Kona
1. Best Snorkeling in Kona
If you are lucky enough to be vacationing in Kona Hawaii, you have to visit the Kealakekua Bay and avail the world's best diving and snorkeling opportunities here. Check out the latest prices and more details.
Kealakekua Bay houses some of the most stunning coral reefs, sea turtles, and endless schools of colorful tropical fish. It would be safe to say that the Bay is without a shadow of a doubt, an underwater paradise.
Book your discounted Kealakekua Bay snorkeling cruise
2. Mauna Kea's Sunrise is a Must See
No one would argue against the fact that there is perhaps nothing truly more mesmerizing and awe-inspiring than watching a sunset, that too, from the top of a volcano.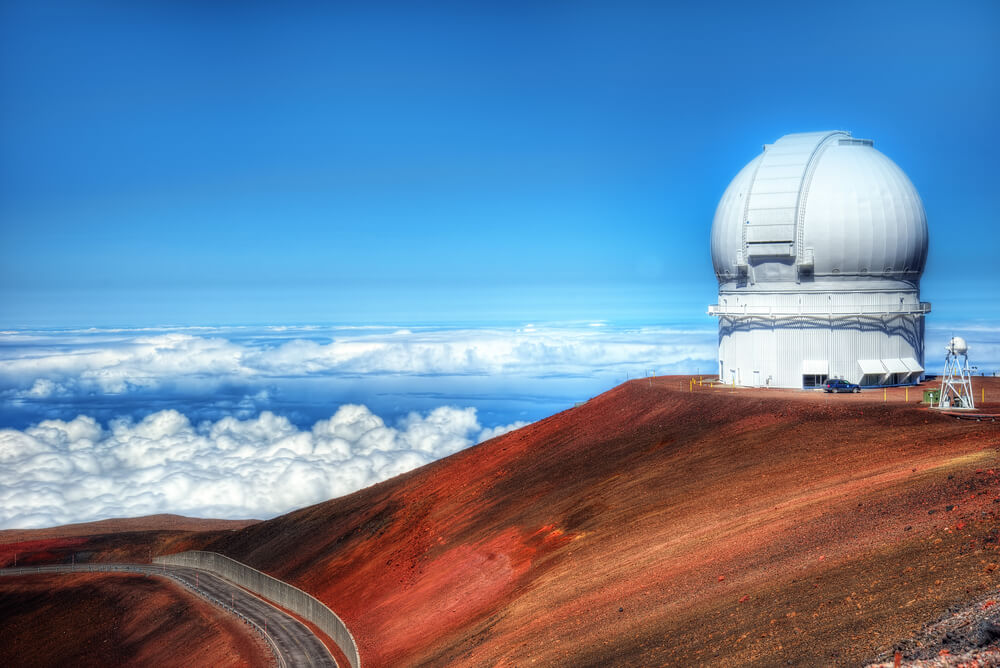 If one gets to experience this even once in life, the feeling will last for life. Imagine if you got the opportunity to experience the same magic but from the top of the world's tallest volcano. Sounds absolutely breathtaking, doesn't it?
This dormant, tallest volcano of the world, is known as Mauna Kea, which resides in Kona and is one of the five volcanoes of the Big Island.
As one would naturally expect, the tallest volcano allows a stellar view of the sunrise each morning. This is perhaps the only place in the world where you would get to see the sunrise from this dimension.
If you plan to embark on the adventure of Mauna Kea Sunrise, you should be prepared for a seven-hour excursion, which starts early and bright from the Onizuka Visitors Center. Check out the latest prices and more details.
Along with this excursion, you get to explore a lot about the history of Kona, its landscapes, and culture while enjoying the wonderful journey to the volcanic peak.
3. Bees, Exotic Animals, and Farm Tours- Kona has it All
Once you enter the district of Kona, you can give free rein to the explorer inside you. Kona has a number of honey, vanilla, coffee, and chocolate farm producers who organize a lot of interesting tours.
This is also the perfect place for animal lovers to find an octopus, seahorse, exotic animal sanctuaries, parrot sanctuaries, etc.
4. Coffee Farm Tour
Have you ever wondered why coffee in Kona comes at such exorbitant prices?
If you have, then you most certainly need to tour a coffee farm in Kona to discover the extravagance of all the elements that make up the delectable coffee of Kona.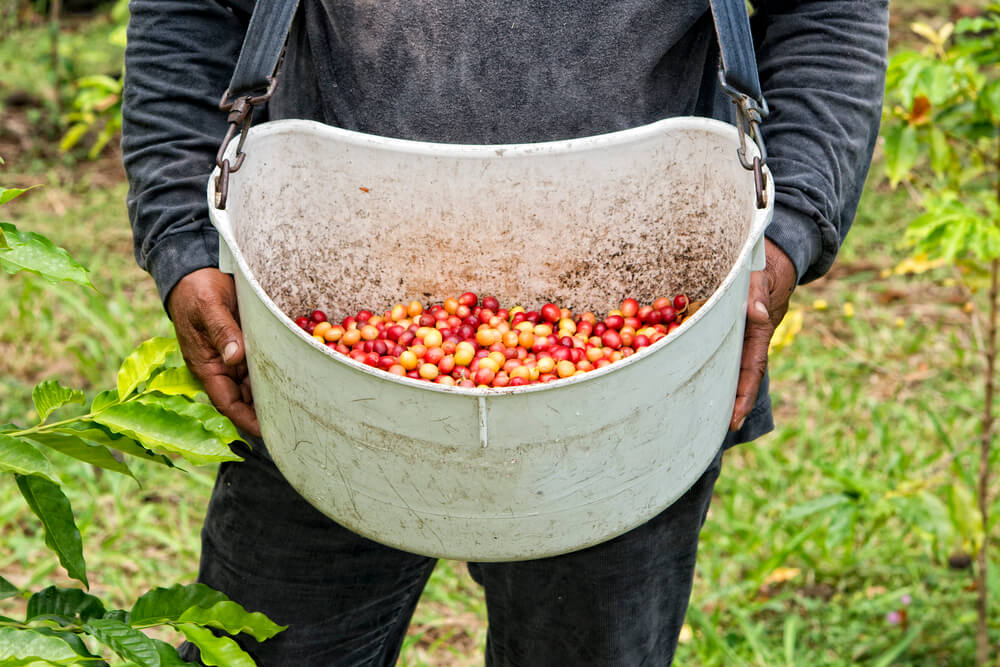 In addition to happily being caffeinated for your entire stay in Kona Hawaii, you will also receive education about the coffee industry, its culture, history, and processes that play an integral role in creating your favorite cup of java.
Much that is unknown to us is all that contributes to the growing, roasting, and brewing of the Kona coffee, which we all love so much. A coffee tour will change your perception and create an intense admiration for the drink.
Plus, you will get to pick up quite a number of Kona coffee beans from the farms on your tour.
5. Go Underwater Diving in Submarines
Now we understand that not everybody knows how to swim like a fish. Apart from swimming, even sports like scuba diving and snorkeling are not everybody's piece of cake.
So, for safe underwater exploring, you can avail of the submarine tour option, which is a secure vessel.
View this post on Instagram
If you opt for this form of underwater fun, you will have to board a submarine from the Kailua- Kona Pier for an adventure running 100 feet deep beneath the ocean.
While you go cruising under the ocean, you will get to learn a lot about the coral reefs of Hawaii, the marine life, and the efforts being made to conserve all these treasures of Kona.
Oh, and also keep an eye for sharks, stingrays, and other tropical fish. You are safe from them in a submarine, but there's nothing to stop you from admiring them up close. You can read my full Kona Atlantis Submarine tour review HERE.
This is a Kid-Friendly Activity in Kona
If you are especially eager to discover all the kid-friendly activities in Kona for your children, an underwater submarine ride is undoubtedly the best treat you can give them. Check out the latest prices and more details.
You cannot expect kids not to be thrilled by watching schools of fish swim by and real underwater diving experience.
Get your discount Atlantis Submarine tickets here
6. Visit a Seahorse Farm
One of the most mind-blowing things to do near Kona is to visit a Seahorse farm. Yes, your eyes are not playing tricks with you, we did say seahorse farm.
You have the Ocean Rider Seahorse Farm in Kona that will leave you awestruck with their tour of the facilities they have dedicated to raising and nurturing seahorses.
This is a one-of-a-kind experience as this interactive tour also allows you to feed and touch the seahorses. Wouldn't you just love that? The fascinating creatures have so much to learn about them, and you will just have a grand time doing so.
The seahorse farm is 3 acres big and houses the only living gene bank in the world of breeding, live seahorses and sea dragons. Do you think you can afford to miss it? Surely not!
Best Beaches in Kona
The following are the three best beaches of the Big Island and for a good reason. You will find uniquely colored black, white, and green sand beaches here, which are intensely intriguing, to say the least.
1. Black Sand Beaches
These are the beaches in Hawaii, which have black sand made from tiny fragments of lava.
Contrary to the white and green sand, much of the black sand creates instantaneously. This process takes place when the hot lave enters the water and immediately cools down and solidifies. It almost immediately then shatters into large amounts of black sand.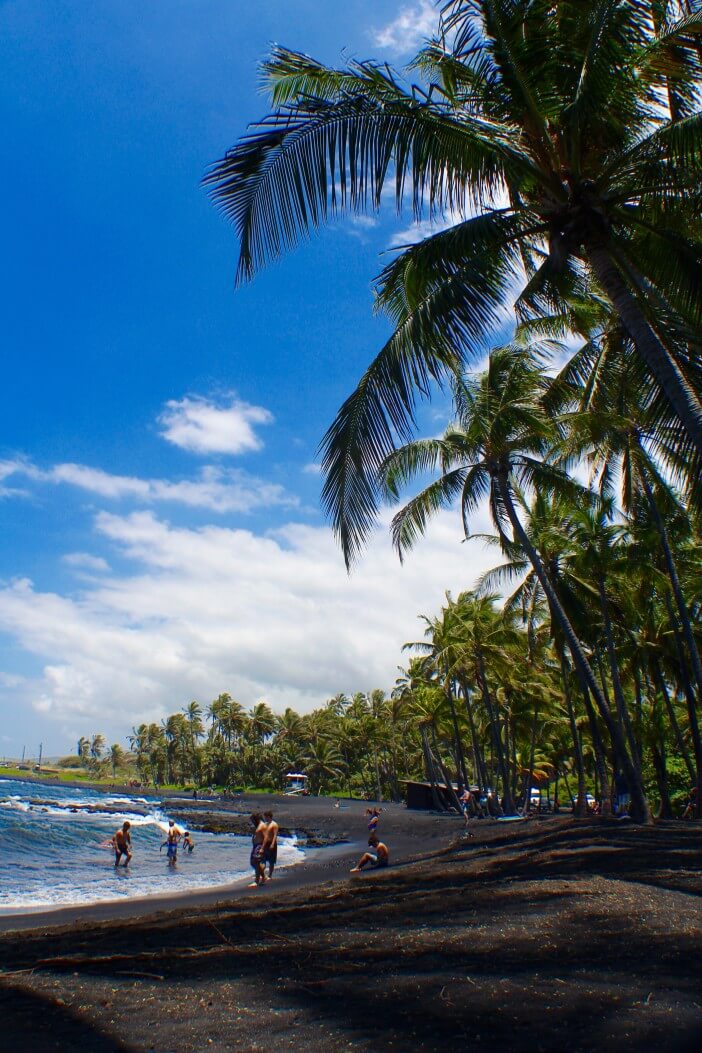 Visit Punaluu Beach to spot turtles and loads of black sand.
2. Green Sand Beach
The Green Sand Beach receives its name from the olivine, glassy crystals you can find, making up most of the sand on the beach.
There is a 49,000 years old cinder cone that washes out the olivines. The cinder cone used to spew olivine-concentrated lava, which you can still see on the east side of the bay.
Olivine tends to cluster around the beach, and the usual volcanic sand gets swept out to sea, which is why only the green sand remains prominent here.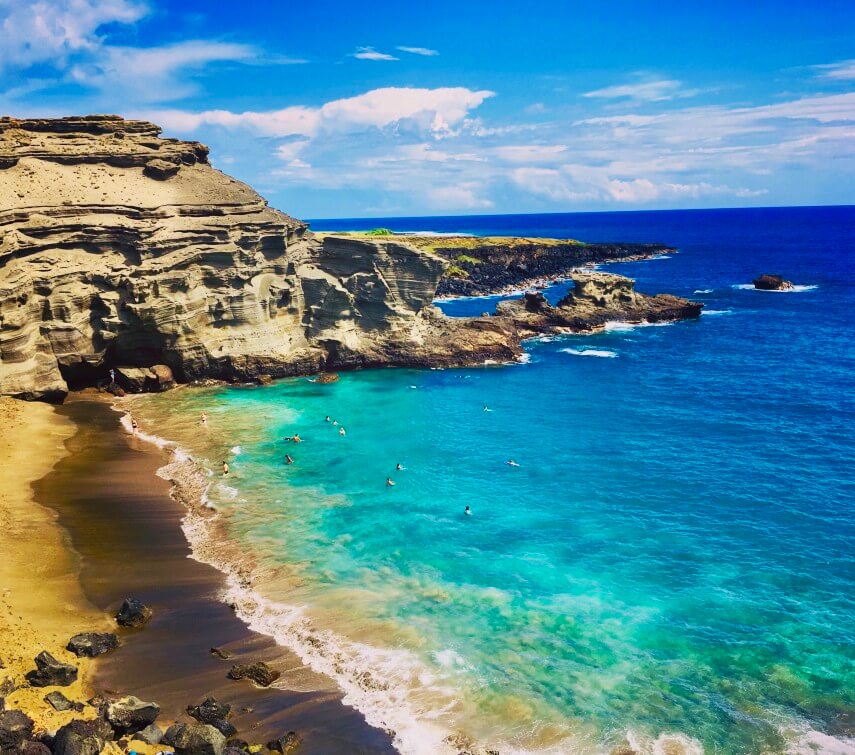 Papakolea beach is where you can experience the green sand beauty.
3. White Sand Beaches
The usual white sand beaches are composed of inorganic sand, which contains quartz and some other minerals. But the white sand beaches of Hawaii are mostly made out of shells from coral fragments and marine organisms.
The marine animals and waves team up to break down the shells and reefs and to transport the sand onto the beach.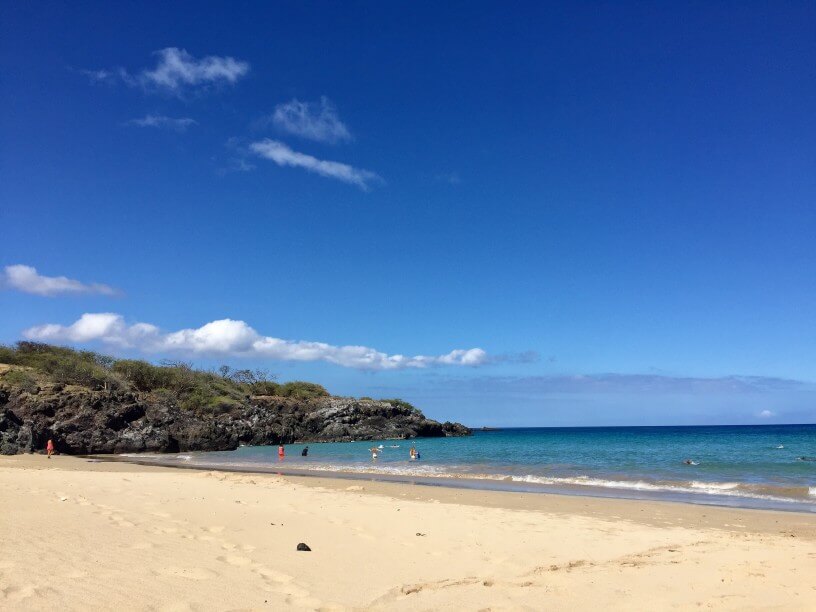 You can visit Hapuna Beach for some glorious white sand fun.
Kid-Friendly Activities in Kona Hawaii
Hawaii's Big Island is the Island that people most often love to visit with kids. That is primarily due to the plentiful fun activity options that Kona Hawaii offers for you and your kids to partake in while on vacation.
So while in Kona Hawaii with your kids, here are all the activities to indulge in as a family:
Kid-Friendly Kona Beaches
The Big Island's best beaches are free, and the beautiful topography is a must-see for your kids.
Find out more free things to do on the Big Island
Kona Luaus
I recommend attending a luau in Kona, which is a show that all kids love. There are also large buffets to give your kids a chance to sample the local Kona foods.
Get your discounted Voyagers of the Pacific Luau with Buffet tickets
Snorkeling with Manta Rays
The night dive is highly recommended, and snorkelers of all ages get to experience a once-in-a-lifetime view with this one. Read our full Big Island Manta Ray snorkel tour review.
Get your discounted Snorkeling with Manta Rays tickets
Hawaii Volcanoes National Park
Nothing fascinates kids more than volcanoes. This is the best chance to give your kids some volcano thrill. You can explore on your own or check out one of these amazing Big Island volcano tours.
Read my ultimate guide to Hawaii Volcanoes National Park
Kona Helicopter Ride
Although it may be a little pricey but the happiness it will give your older kids is totally worth the cost.
Get discounted Kona Helicopter Ride tickets