If you're hoping to go whale watching in Kauai, you'll probably need to join a tour to see them up close. Scroll to find out the best whale watching tours on Kauai.
This best Kauai whale watching tours post was written by Hawaii travel expert Marcie Cheung and contains affiliate links which means if you purchase something from one of my affiliate links, I may earn a small commission that goes back into maintaining this blog.
Kauai is a Hawaiian island that lies northwest of Oahu. The "Garden Isle" is home to Waimea Canyon State Park, volcanic mountain peaks, and beautiful waterfalls.
Travelers who want a different Hawaiian experience than what they'd find on Oahu or Maui will love the geography of this island.
The island of Kauai is filled with fun things to do. Whether you want to explore the natural wonders on land or venture out into the sea, you can squeeze exciting activities into any trip itinerary.
While Kauai's water activities aren't as popular as its attractions on land, this is a great spot to go whale watching in Hawaii.
From December through May, you can find humpback whales on Kauai's shoreline, and a charter boat tour can help you see them.
These whale watching tours in Kauai will bring you face-to-face with the majestic creatures. You may even learn something about the whales, too!
Here is everything you need to know about the Kauai whale season, including the best time to see whales in Kauai and the best whale watching tours Kauai has to offer!
Don't have time to read a bunch of Hawaii blog posts and reviews? Here are some of our top picks for visiting Kauai.
Popular Kauai Tours/Activities
Favorite Kauai Resorts/Hotels
Grand Hyatt Kauai (this Poipu resort has a luxurious pool area, romantic restaurants, and a stunning ocean view)
Koloa Landing Resort (this is a luxury resort with an amazing pool area and truly spacious rooms)
Royal Sonesta Kauai (we LOVE the pool here because it's the largest one in Hawaii)
Want to Rent a Car in Hawaii?
One of the best places to rent a car in Hawaii is Discount Hawaii Car Rental because they get the best rates from top national companies like Alamo, Dollar, Thrifty, Avis, Enterprise, Budget, and Payless.
Want to skip all the planning and just access my detailed Kauai Itinerary complete with daily schedules, kid-friendly activities, and travel hacks? Click the button below.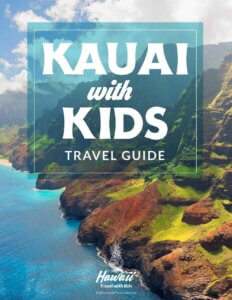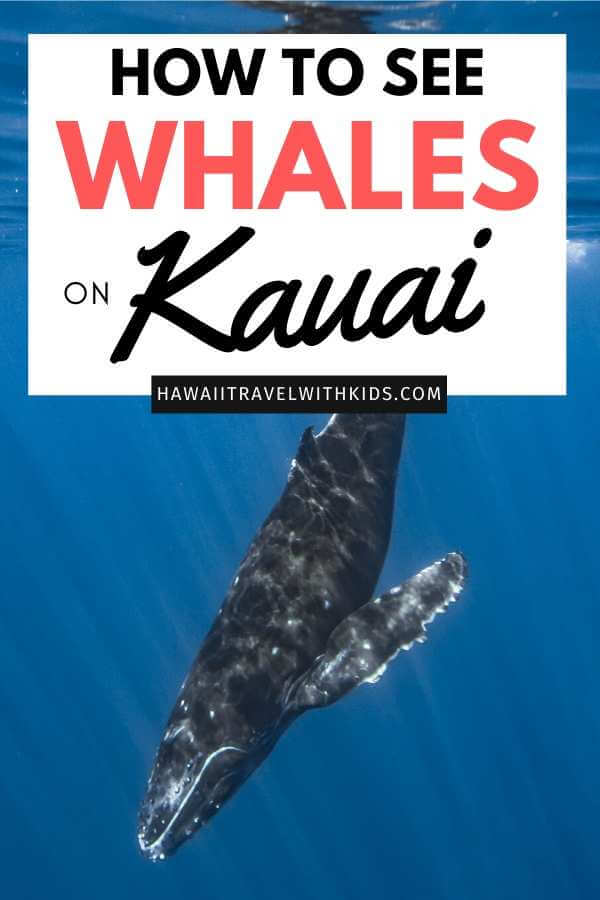 Tips for your Kauai Whale Watching Experience
Whales can be seen from the shore, but it would be better to see them on a boat.
Not only will you get an amazing view, but you'll be educated about these beautiful creatures by the naturalists who are on board your Kauai whale tour.
Booking a whale-watching tour early in the day is your best bet, as that is typically the best time of day to see whales in Kauai. However, each day is different and it's mainly dependent on the weather.
The next thing you would need to focus on is getting the right boat. Inflatable rafts are fast and can offer you a thrilling ride, but it isn't safe for young children or people with back problems.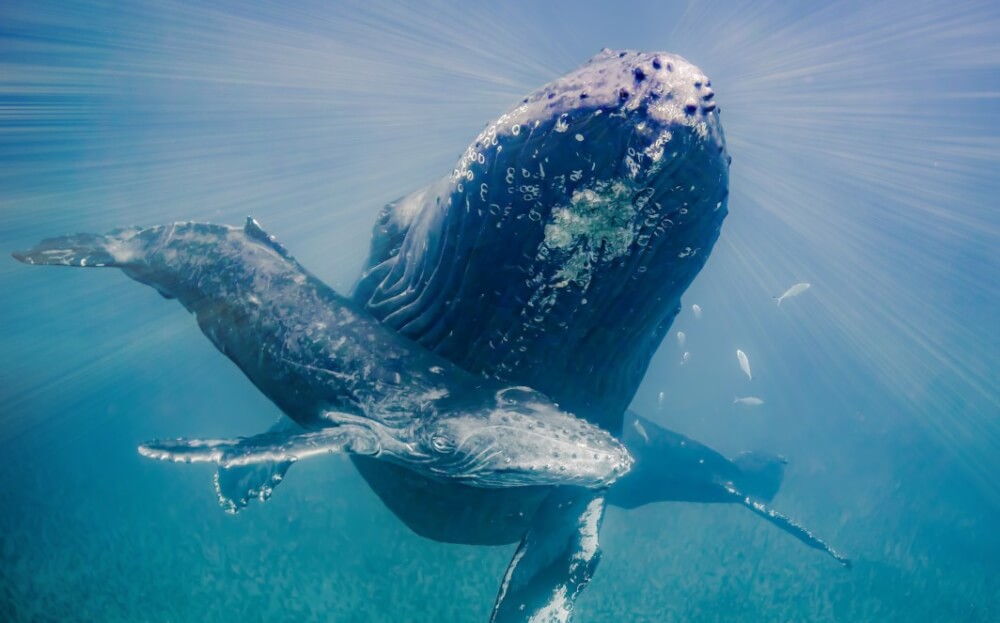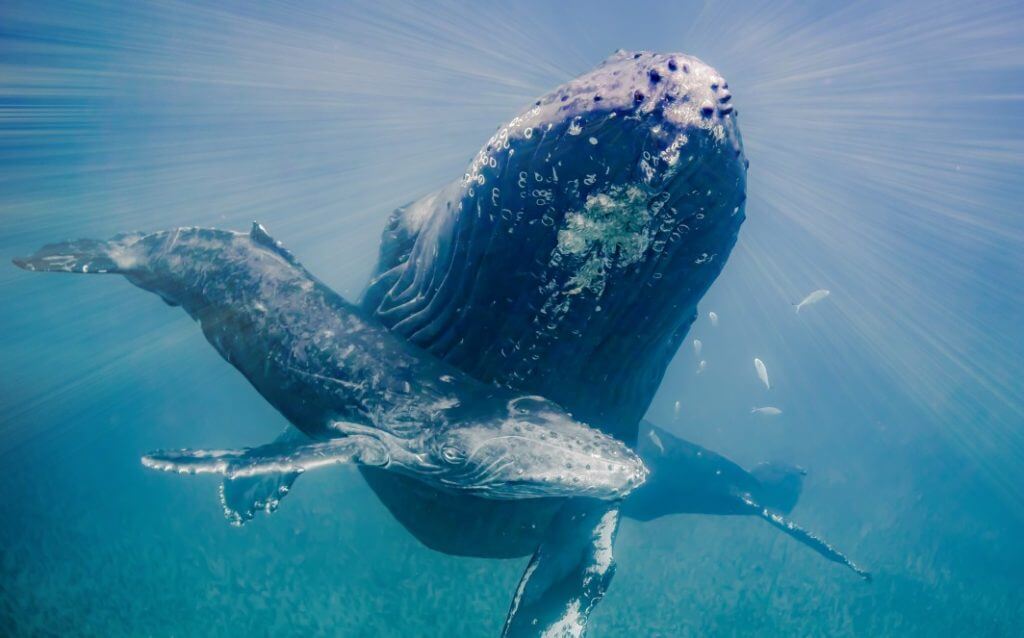 You'll also need to keep your head on a swivel because the whales won't just pop up in front of the vessel, they often pop up behind as well. So using the boat as a clock is advised by captains.
If you want to avoid getting seasick and nauseous, you should stay above the deck and keep looking out at the horizon. You can take medication for nausea and avoid looking down. Find the best prices here.
You should also avoid small and enclosed spaces during your whale-watching boat tour.
When you look out at the water to see a whale, just remember to listen. You don't always see the whales first, but you hear them as the air goes out of their blowholes and creates a loud sound.
When a humpback whale flukes and you see its tail, it means that it'll go underwater. Adult whales can hold their breath for up to 45 minutes.
So, going somewhere else to look for these massive and magnificent creatures would be a better idea than waiting for them to come back up to breathe.
Best Kauai Whale Watching Tours
Here are some of the best whale watching tours in Kauai! These Kauai whale tours will take you to where to see whales in Kauai, both on the South Shore and North Shore!
HOLO HOLO CHARTERS
Niihau is a forbidden island in Hawaii for a good reason: the island is pristine, and restricting visitors keeps endangered species alive. Its only inhabitants are relatives of the owners and about 130 Native Hawaiians.
During whale season in Kauai, you can easily see some during this tour.
While Holo Holo's tour is expensive, it offers far more than just whale watching. It offers a chance to see an island that most people haven't even heard of, and snorkeling lets you see incredible marine life.
If you aren't interested in snorkeling, Holo Holo offers a sunset whale watching tour that doesn't include this activity.
While the Napali & Niihau Boat Tour doesn't outright restrict certain people with physical disabilities, Holo Holo Charters reminds passengers to take precautions when choosing their tours. The water conditions can get rocky and unsafe for certain people.
Find out more about Holo Holo Charters
KAUAI SEA TOURS
Kauai Sea Tours has a few whale-watching options. On the Whale Watching Cocktail Cruise, enjoy an open bar and appetizers on a cruise with a hydrophone. This nifty device lets you hear the whales.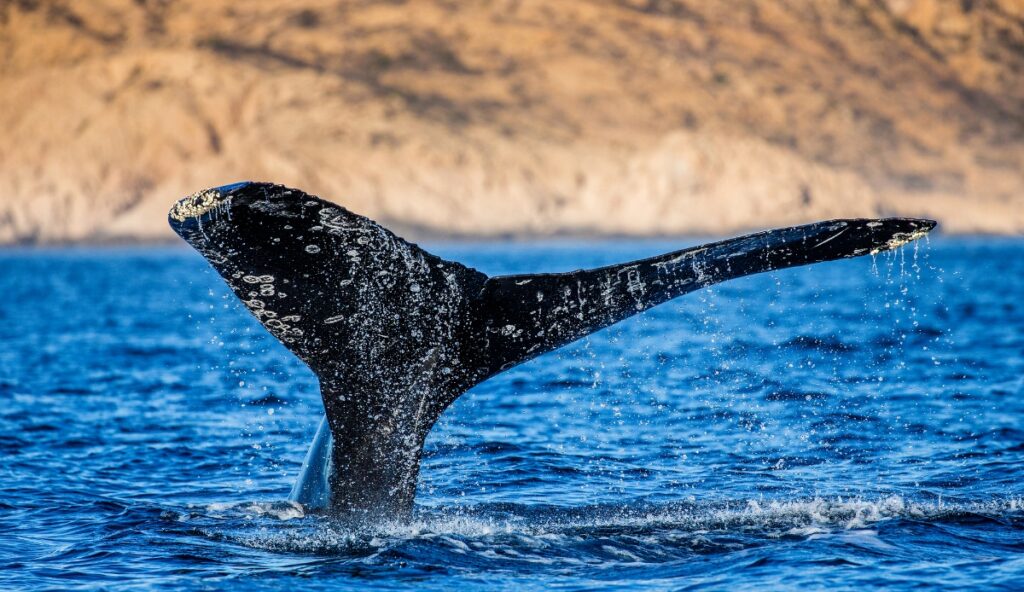 Get a great view of the sea giants from the upper deck on this 2-hour excursion. You're also likely to see some sea turtles and dolphins. The restroom access on this whale watching on Kauai tour makes this a great choice for families since not all tours have that amenity.
You can also take a raft tour to see the whales with a package that includes snorkeling. Despite being in a raft, you'll still have access to snacks and water, as well as a hydrophone for when you spot the whales.
While Kauai Sea Tours aren't all dedicated to whale watching, they assure their customers that during Hawaii whale season, there's a good chance you'll see some whales on any tour you take.
Many charter companies won't allow young children on their excursions, but the Whale Cocktail Cruise lets children as young as 3 years old onto the catamaran.
These are some of the best whale watching tours Kauai has to offer!
Get your discounted Kauai Sea Tours tickets here!
Book a Family Photo Shoot
Whenever we travel to Hawaii, we almost always book a family photo shoot with Flytographer. They are super easy, affordable, AND it guarantees that I'll be in some photos. You can get $25 off if you book through this link or use the code HAWAIITRAVEL.
CAPTAIN ANDY'S
Captain Andy's whale watching tour company offers different waterfront experiences, and some are centered around whale watching.
On the Poipu Sunset Tour, you can relax with appetizers and cocktails as you watch for whales. You'll be treated to live Hawaiian music, shaded cabins, and restrooms on board.
The 2-hour whale watch Kauai tour brings you toward Maha'ulepu and Kipu Kai, two islands that are worth photographing with or without the whales.
For a more whale-oriented experience, try Captain Andy's Raft Whale Watch. You'll spend 2 hours in a custom 24′ raft that lets you get up close and personal to Hawaii's gentle giants.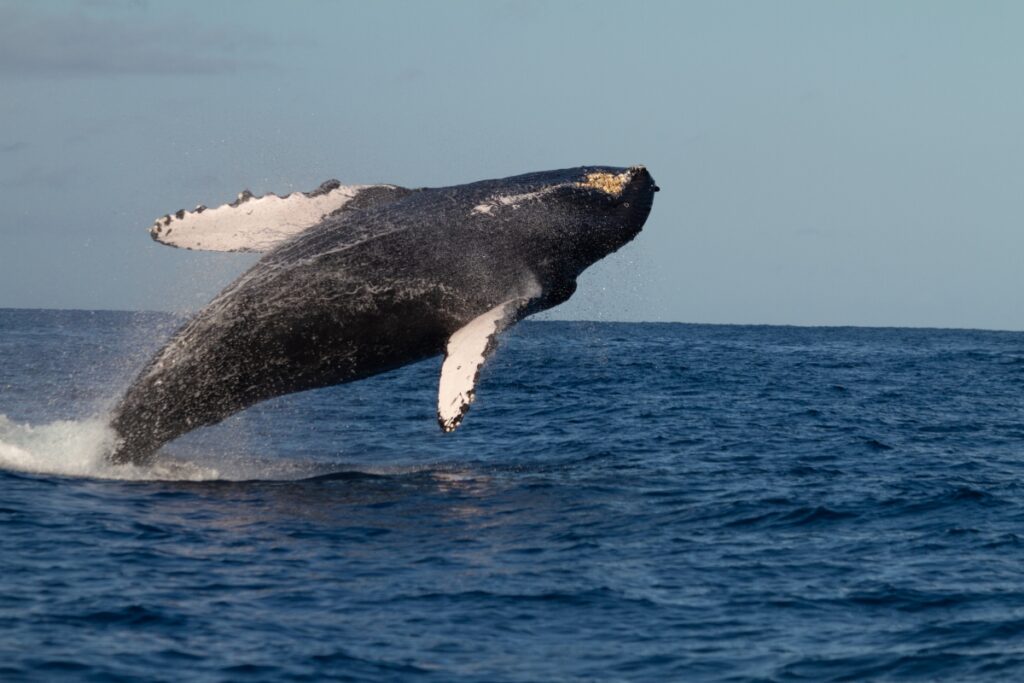 The whale watching in Kauai Hawaii tour will bring you through the southwest coast of Kauai, where thousands of whales migrate each winter from Alaska. Wear your swimsuit – you're bound to get wet!
They even offer some of the best NaPali Coast whale watching tours! If you are looking for Kauai whale watching tours North Shore, these are your best bet.
Rafts are a bouncy and unpredictable way to sightsee. For that reason, Captain Andy's does not allow pregnant women to book this trip. The ride is physically demanding, and they can't make special accommodations for people with back and neck issues, surgeries, or young kids.
Before booking a raft tour, consider how well you can handle the unsteady water.
It is the best whale watching tour in Kauai the whole family will love!
Get your Captain Andy's tickets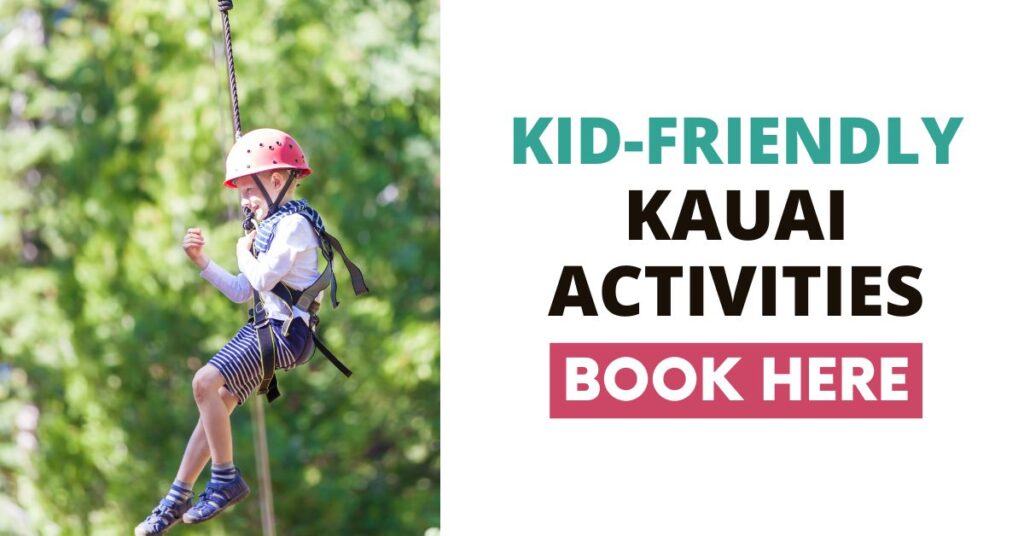 BLUE DOLPHIN CHARTERS
Blue Dolphin Charters offers a Poipu Whale Watching Tour on a 65′ catamaran to explore Kauai's South Shore. From November through March, you can book this tour to see the whales, drink unlimited Mai Tais and beer, and look for other wildlife. The guides will provide you with hydrophones, too so you can enjoy some of the best whale watching on Kauai!
On your way back to the port, enjoy a deli buffet with unlimited drinks. Between snorkeling, scuba diving, and sightseeing from the charter all day, you'll have plenty of chances to see dolphins and whales.
Blue Dolphin Charters requires that its passengers be able to cross the boarding ramp without assistance. You'll need to be in generally good physical health no injuries, surgeries, or pregnancies to enjoy this excursion.
It is the best whale watching tour Kauai has to offer during peak months!
SELF-GUIDED WHALE WATCHING TOUR
Another way to see the whales Kauai has in the warm waters is to take a self-guided tour. Whenever you rent a kayak, raft, or boat in Kauai's waters, you'll have a chance to see whales during the winter months in the crystal clear waters.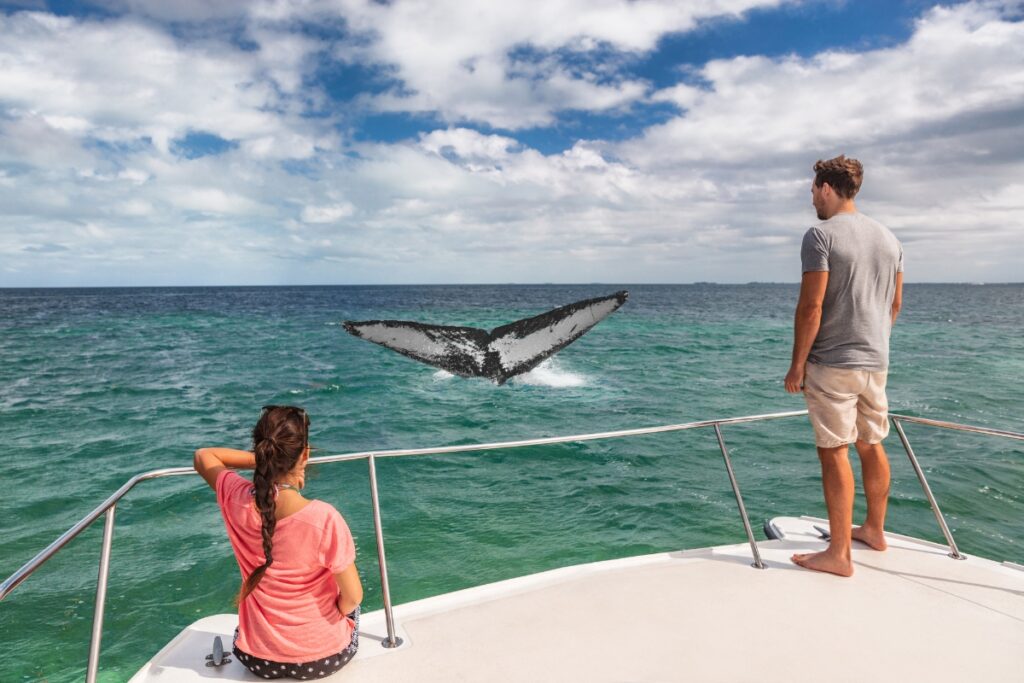 For the best whale watching places Kauai has to offer, check out Poipu Beach, Napali Coast State Wilderness Park, and Lumahai Beach.
Because the best place to whale watch in Kauai changes as the whales migrate, you can see them multiple places, which is so helpful!
So start at the best place to see whales on Kauai, and then try another one if you don't see any.
KAUAI'S ULTIMATE WHALE & DOLPHIN ZODIAC BOAT ADVENTURE
This Zodiac boat adventure takes you to the best place to see whales in Kauai. Because it is on a raft, only 14 passengers are allowed, so it is a much smaller tour, allowing you to spot whales more easily.
You can head out on this adventure anywhere from December to May. You'll head out on the ocean with your loved ones to explore the unknown and see these magnificent creatures!
From the blowing spouts to jumping straight out of the water, you will find the best whale watching in Kauai with this boat tour. Plus you'll get to see some dolphins too!
It is another great whale tour Kauai has to offer!
Get your Zodiac boat adventure tickets
WINTER WHALE WATCHING ADVENTURE IN KAUAI
Head out on these super rafts to see some more whales on Kauai. On this raft, you will find a restroom, which makes it great for families.
This whale watching adventure also uses a hydrophone so you can listen to the whales too!
You will see some sights and places during your boat ride, including Poipu, Hanapepe, Kauai Coffee, Kalaheo, Salt Pond, Eleele, and so much more.
Get your winter whale watching adventure tickets
Best Whale Watching Kauai FAQs:
Are there whales in Kauai?
Yes! You will find humpback and kohala whales in Kauai! The best time for whale watching in Kauai is usually during the winter months. So if you want to see some humpback whales Kauai is a great place to spot whales during your trip!
What kind of whales are in Hawaii?
The humpback whales from the North Pacific are the 5th largest species of whale in the world. Newborns weigh about 2000 lbs and the grown whales can weigh between 50000 and 80000 lbs.

The whales travel to the oceans of Hawaii for the following reasons, to breed, to give birth, and to raise their calves. Whales have an 11 to 12-month gestational period, so the calves are conceived and birthed in Hawaii.

While Humpback Whales are the most popular whales to see in Hawaii, visitors can sometimes also see Sperm Whales, Pygmy Whales, and sometimes Orcas.
Can I see whales from the shore on Kauai?
Yes, if you aren't sure you want to do a full whale watching tour on Kauai, there are a few places to see whales on the coast.

If you want to do some Kauai whale watching from shore, Poipu Beach on the South Shore is one of the most popular beaches for whale watching. On the North Shore, head to Kilauea Lighthouse.

You might be able to see whales while hiking the iconic Kalalau Trail on the Na Pali Coast. However, pay close attention to any trail closures or flood warnings during the winter.
When can you see whales in Kauai?
If you are wondering when are whales in Kauai, the whales have their annual winter migration roughly between November and March through the North Pacific Ocean.

But, if seeing whales is high on your bucket list, plan your trip for January or February for your best opportunity, as that is peak Kauai whale watching season.
Which Hawaiian island is the best for whale watching?
Maui is definitely the island to visit if the main point of your trip is to go whale watching in Hawaii. It's one of the best in the world, especially for spotting humpback whales.

You'll find a ton of Maui whale watching tours to choose from. But, Kauai, Oahu, and the Big Island are also great Hawaiian islands for the whale season in Hawaii.

Find out more about whale watching on Maui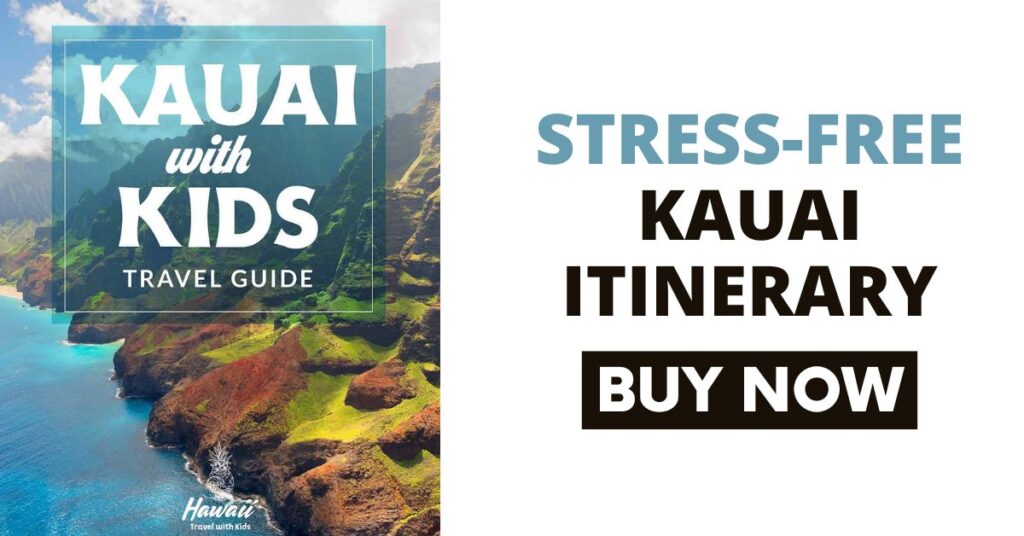 Kauai Hawaii Whale Watching Wrap-Up
No matter which company you choose for your whale watching tour, you'll likely get to see some whales. Since whale sightings are common but not guaranteed, it's best to go on these whale tours Kauai offers to see other sea life, too.
Whether you want to see one humpback whale during your trip or an entire family during whale watching Kauai season, enjoy any of these whale watching boat tours Kauai has to offer!
Some people consider Kauai whale watching experience the highlight of their trip to Kauai – make it yours, too!