Planning a trip to Hawaii but aren't sure which island is most accessible for wheelchair users? Keep scrolling to find out the best Hawaiian island for wheelchair users from someone with firsthand experience.
This comparison of the best Hawaiian islands for wheelchair users contains affiliate links which means if you purchase something from one of my affiliate links, I may earn a small commission that goes back into maintaining this blog.
Guest post by Kristin Secor
So, you want to go to Hawaii but are wondering which Hawaiian Island is the best for wheelchair users and people with mobility problems, well look no further!
This post will cover everything you need to know to choose the best island(s) for your trip.
Since all of the Hawaiian Islands fall under the ADA laws which require accessibility in the United States, choosing the most accessible island really comes down to what experience you are looking for.
Want to skip all the planning and just access my detailed Hawaii Itineraries complete with daily schedules, kid-friendly activities, and travel hacks? Click the button below.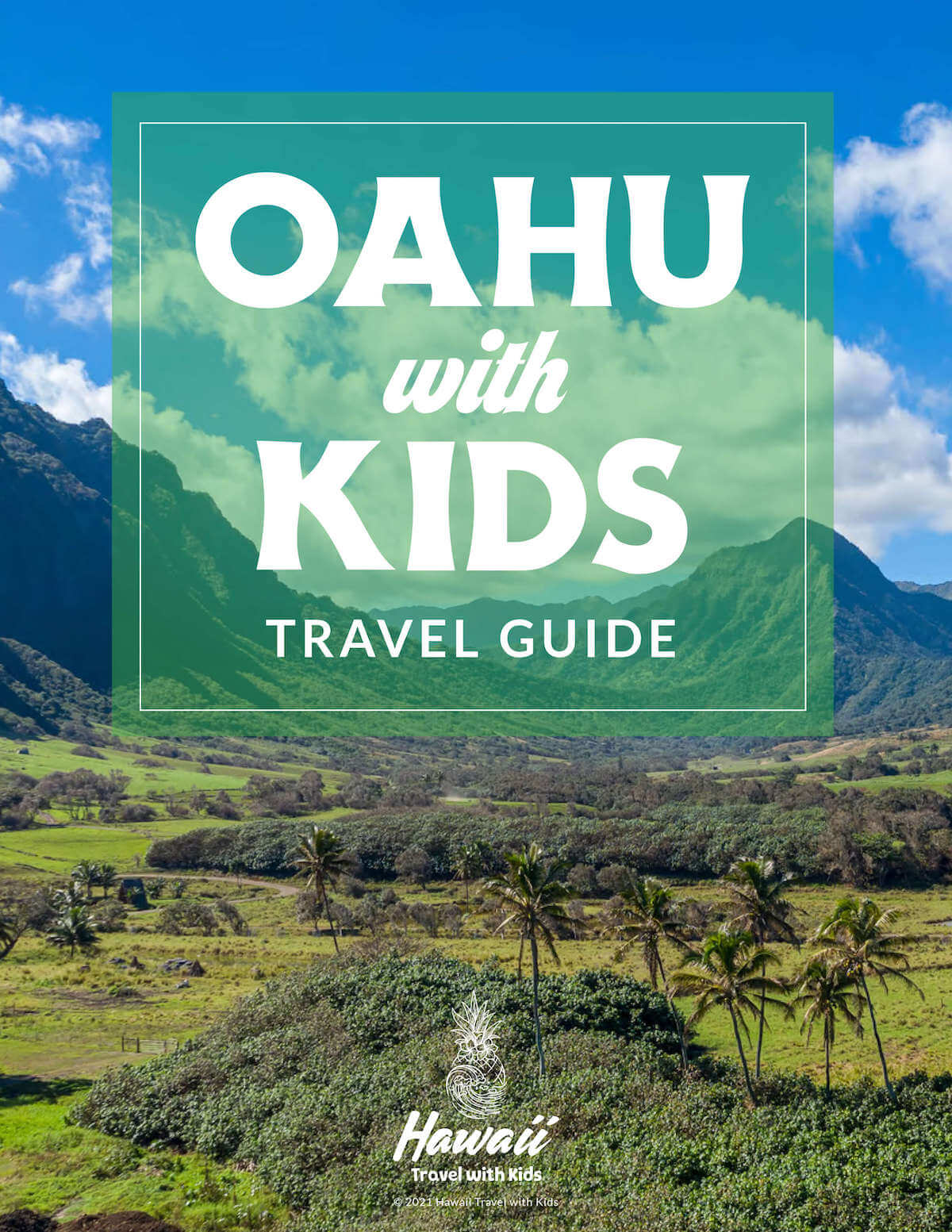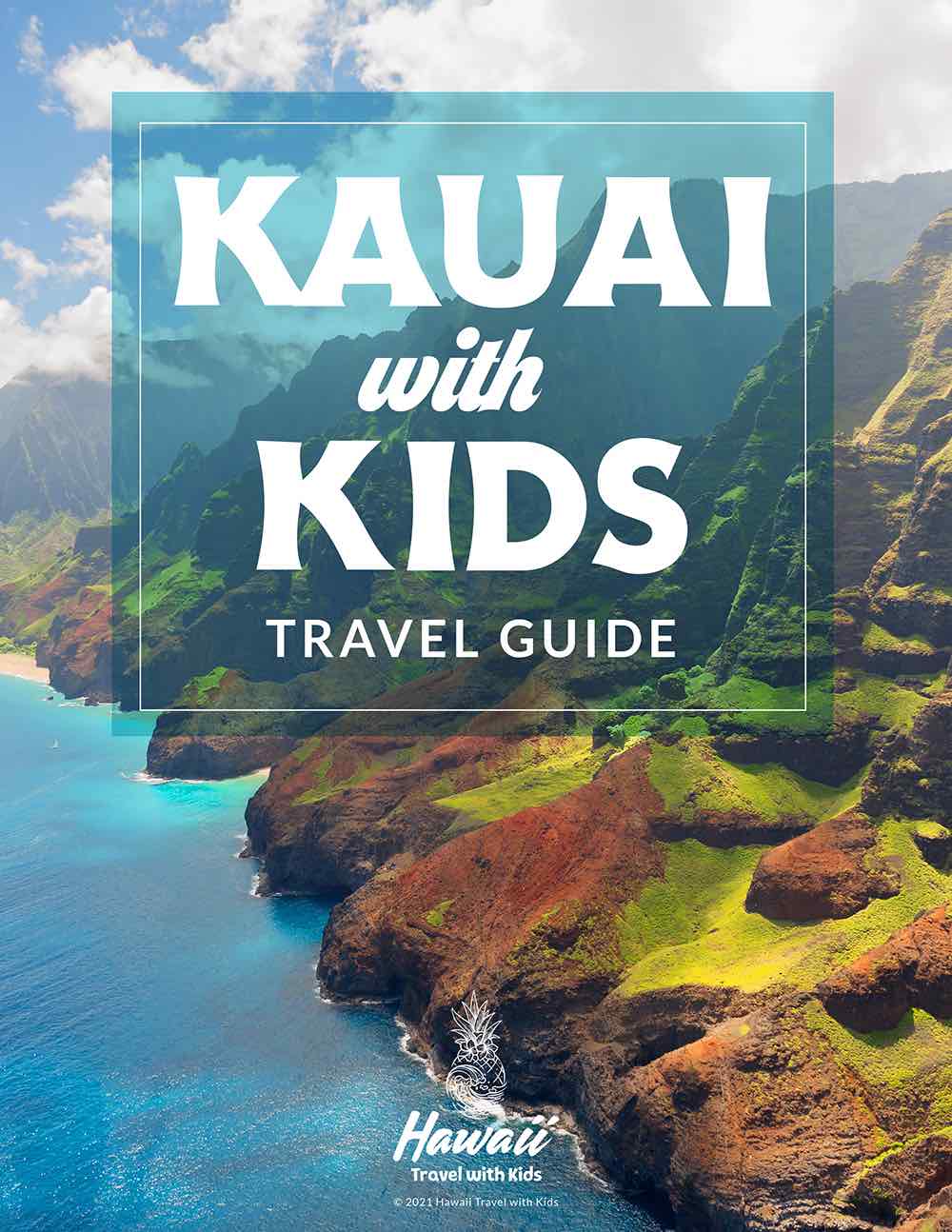 Best Hawaiian Island for Wheelchair Users Based on Accommodations
As mentioned before, each of the islands falls under the ADA laws, meaning that plenty of hotels offer accessible rooms and accommodations.
Each hotel, however, may differ slightly in other accessible amenities (such as pool lifts or whether they offer beach wheelchairs). This option is perfect if you are traveling as a couple or individually,
If you are traveling with family however, you may want to consider renting an accessible condo so that you can stay in one place, have a kitchen at your disposal or for a more private environment.
If this is the case, Maui has a fully wheelchair-accessible condo that has been adapted and is rented out by a fellow wheelchair user. Check out pricing and availability here.
Pro Tip: Book your accommodations as early as possible for the best choice and availability. Also, be sure to ask the hotel about specific features that may be important to you like bed height, and whether there is room under the bed if you need a patient lift.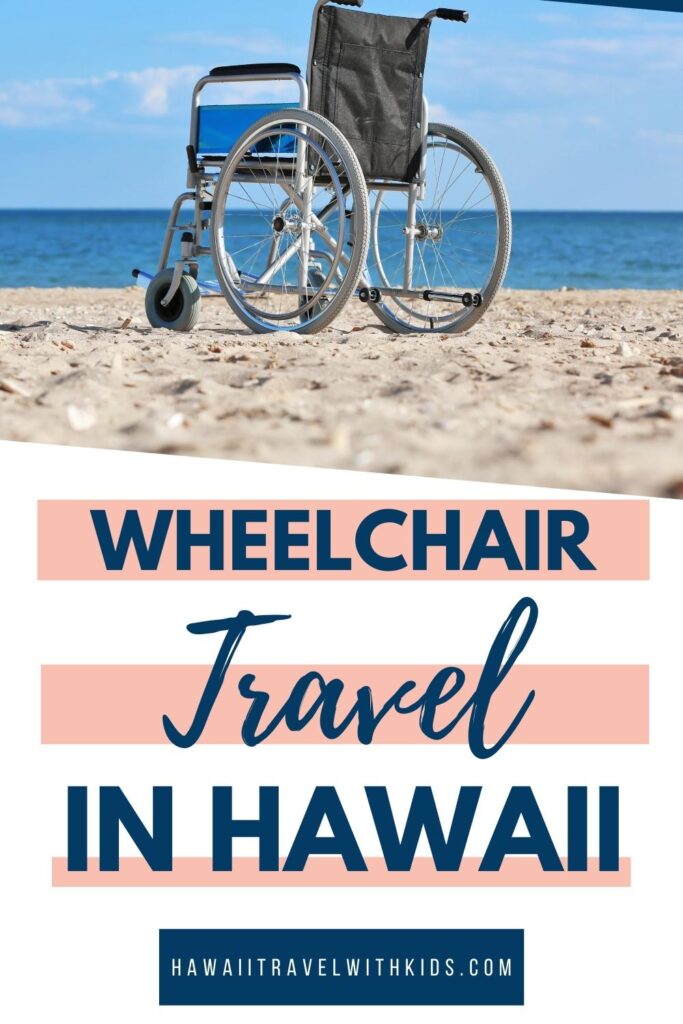 Best Hawaiian Island for Getting Around as a Wheelchair User
Transportation is a big factor when choosing which island to visit. First, decide whether you want to rent a car or whether you will rely on public transportation and/or wheelchair-accessible tours. Some tours will pick you up from a centrally located hotel.
Car Rentals
Renting a car gives you the most flexibility for places you want to visit, how much time you spend at a particular spot and for dining options.
Each island has the major car rental agencies (i.e., Hertz, Avis, Thrifty etc) so if you are able to transfer out of your wheelchair, these will all be good options.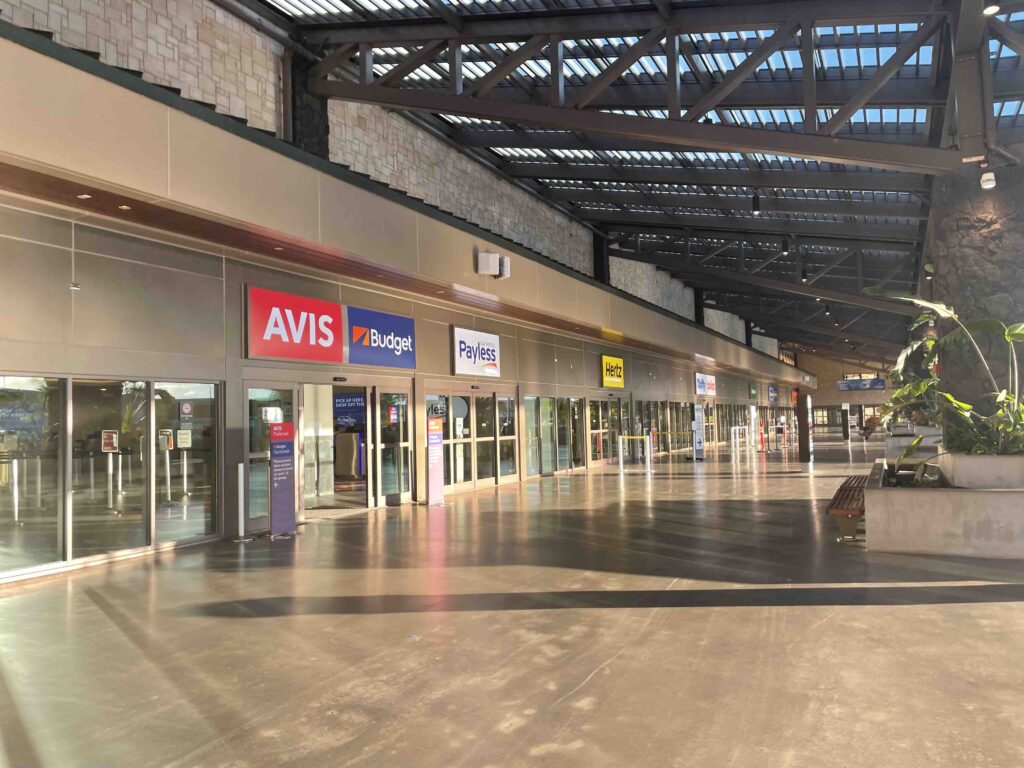 Each company has a location to the airports on the island and there is a wheelchair-accessible shuttle that will take you to each company. Check prices and availability at Discount Hawaii Car Rental.
If you can't transfer out of your wheelchair, or would just prefer not to, there are also companies on each island that offer wheelchair-accessible van rentals.
Wheeler's Van Rentals of Hawaii is the main company and has services on all four islands. They offer vans with a side entry ramp, tie downs, seat belts, and have the option for the passenger seat to be removed so that the person in a wheelchair can sit up front.
Public Transportation
If you plan to go to Oahu, consider where you want to stay, what you plan to do and whether it makes sense to rent a car. For example, parking is very limited and costs an additional fee if you are staying in Waikiki.
Public transportation on accessible buses allows you to visit popular attractions such as Pearl Harbor.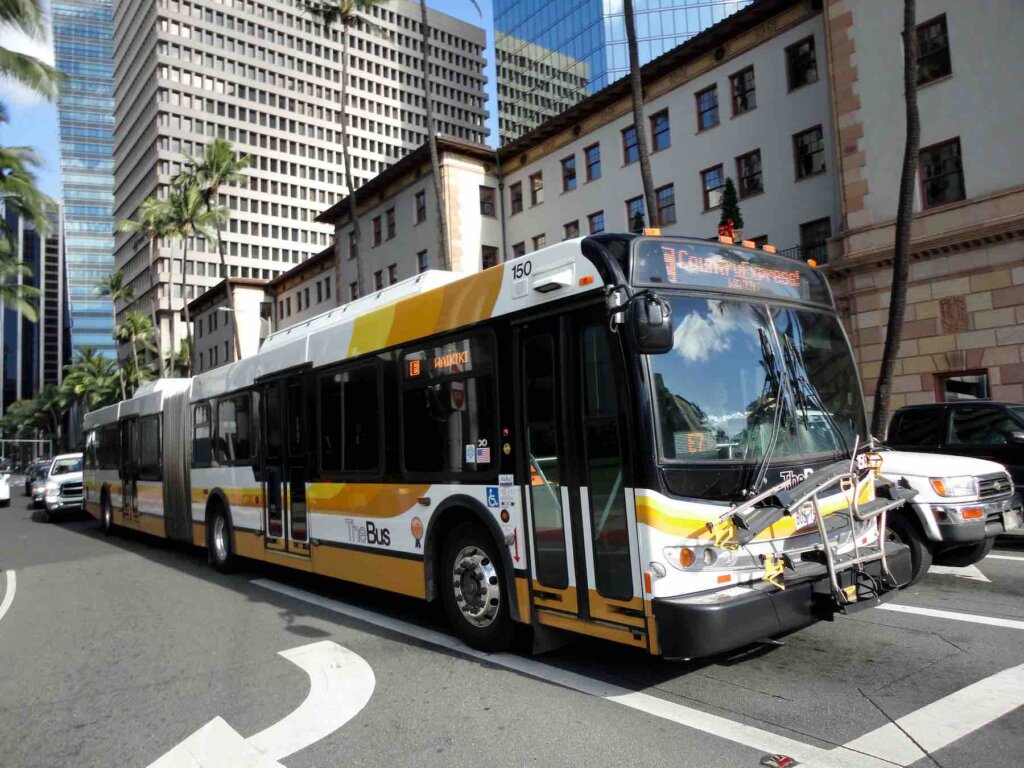 There are a variety of wheelchair-accessible tours available but may take longer to get from place to place and may not have stops near all the attractions you would like to see.
Pro Tip: If you plan to save money by relying on public transportation, check the bus schedules online to see if buses go where you want to, how far away stops are, and which routes you will need.
Accessible Tours
Speaking of accessible tours, each of the islands offers some form of wheelchair-accessible tour. Companies such as Robert's Hawaii and Polynesian Adventure are the two most popular companies that have some buses with wheelchair lifts.
If you are interested in their tours, booking in advance is best. Then follow up by calling or emailing to notify them of your accessibility needs.
The Best Hawaiian Island for Wheelchair Accessible Things to Do
Hawaii has a plethora of accessible activities no matter what your interests. Some Hawaiian Islands are known for certain activities or scenery, so knowing what you want to do while in Hawaii is key to helping you choose which island to go to.
This section is divided into popular activities and will discuss what each island offers.
National Parks
The Hawaiian Islands are home to two official national parks and a number of other national park sites (such as historic sites, cultural sites and wildlife refuges).
Each one varies in accessibility. Make sure to check the nps.gov website to see if there are any closures, and whether reservations are needed.
Oahu
Pearl Harbor National Memorial
One of the most famous sites in the national park system, this sacred site pays tribute to the men who lost their lives when the Japanese attacked.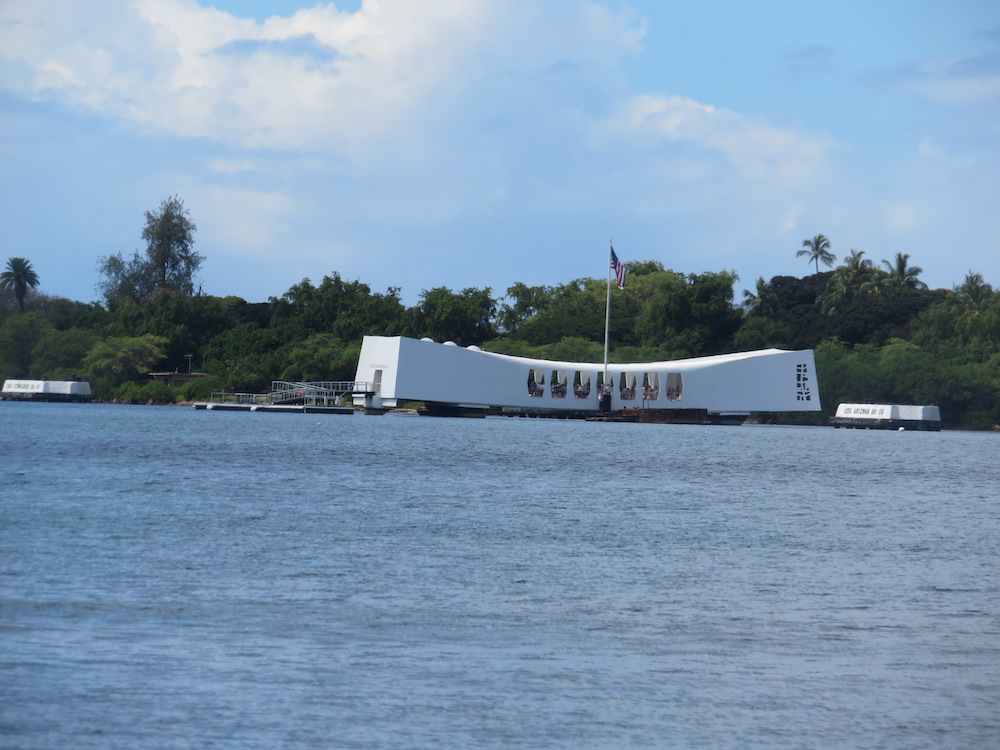 Pearl Harbor is mostly accessible and visitors of all abilities can take the boat ride to the Arizona Memorial. Make sure to book tickets well in advance.
Maui
Haleakala National Park
A popular place for watching both sunrise and sunset, this large national park is partially accessible with some challenges.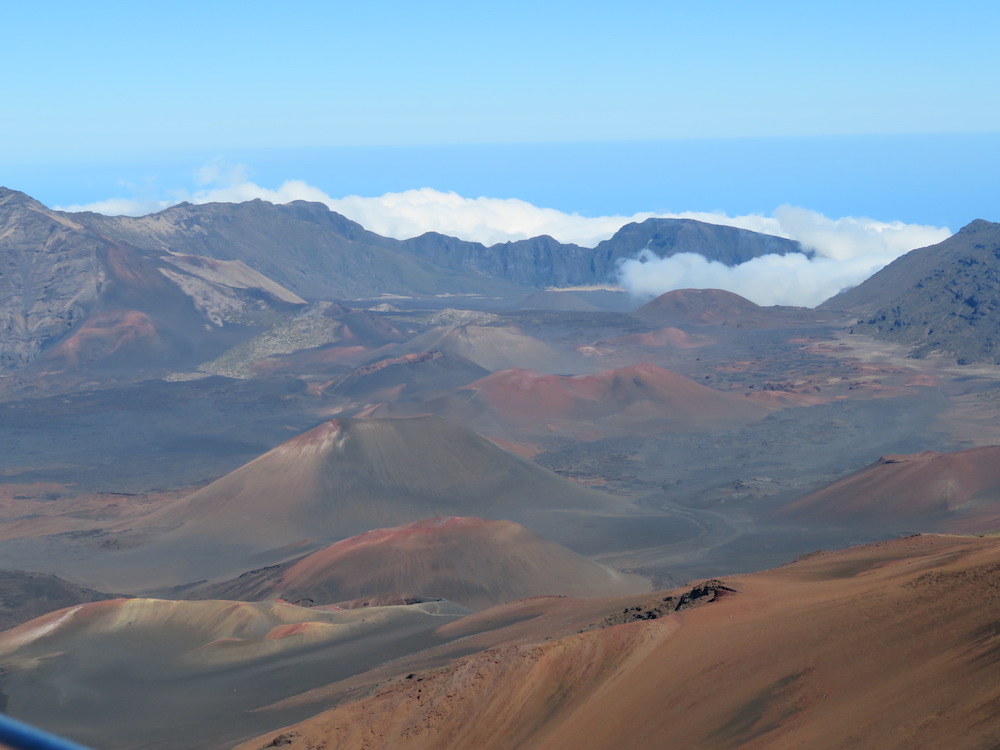 There are, unfortunately no accessible hikes, but you can drive up to the summit of the volcano. Overlooks are accessed by steep paved pathways that are bumpy at times.
For more information on the accessibility of this national park, check out this post.
Kauai
Kilauea National Wildlife Refuge
This small but beautiful place allows visitors to see a lighthouse perched on a cliff, watch for wildlife such as various species of birds and humpback whales, and take in incredible views.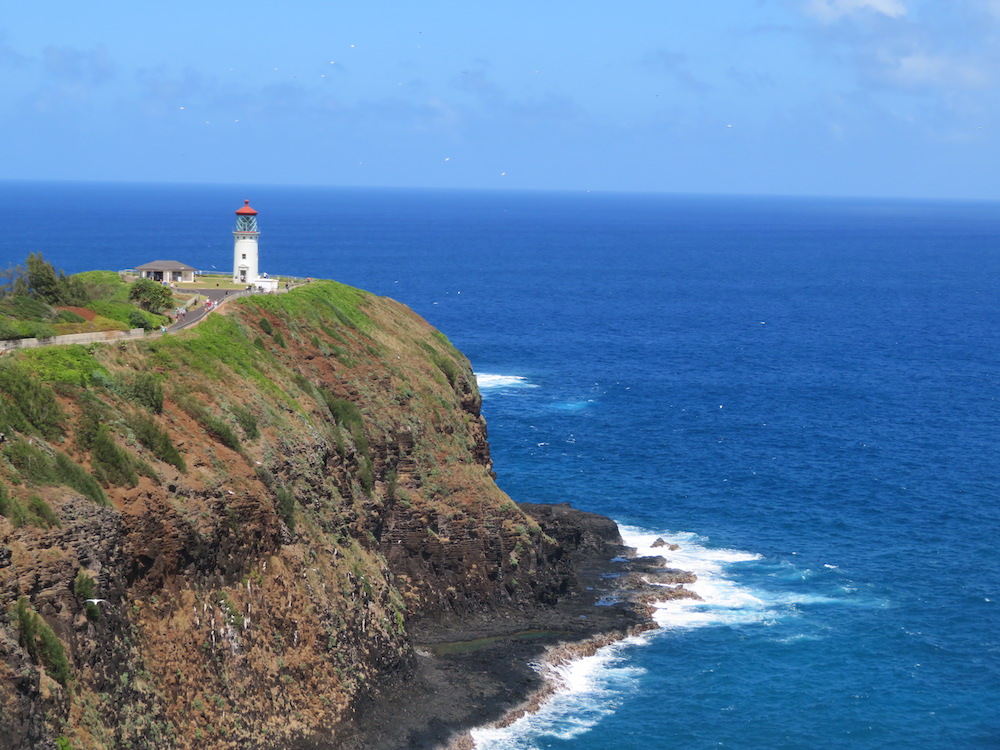 There is accessible parking, restrooms and the pathway to the lighthouse is fully accessible but the lighthouse itself is not.
Big Island of Hawaii
Hawaii Volcanoes National Park
Be amazed at the power of lava when you visit and take in old lava fields, volcanic craters, and if you're lucky, active lava flow. Accessibility here is pretty good, with accessible overlooks, trails, and restrooms.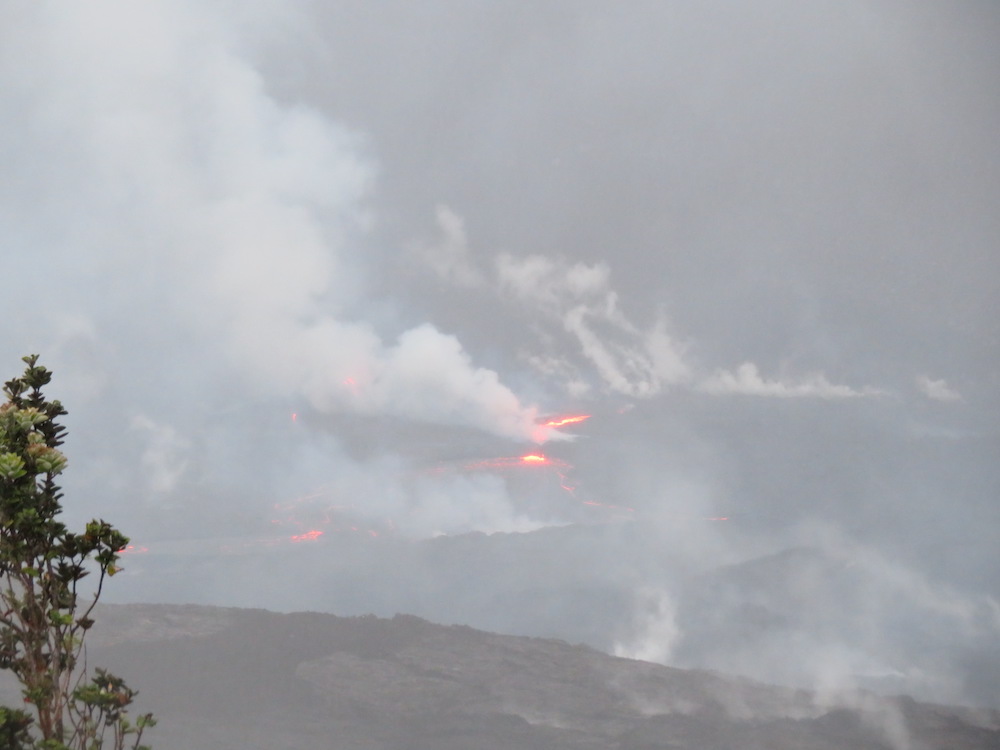 Make sure to check the park website before you go and talk to a ranger about any active lava and where it is best viewed from.
Click here for a full report on the accessibility of this popular national park,
Puʻuhonua o Hōnaunau
A place to learn about Hawaiian culture and history near the island's beautiful coastline. The Pu'uhonua o Honaunau visitor center is fully accessible and offers interesting exhibits.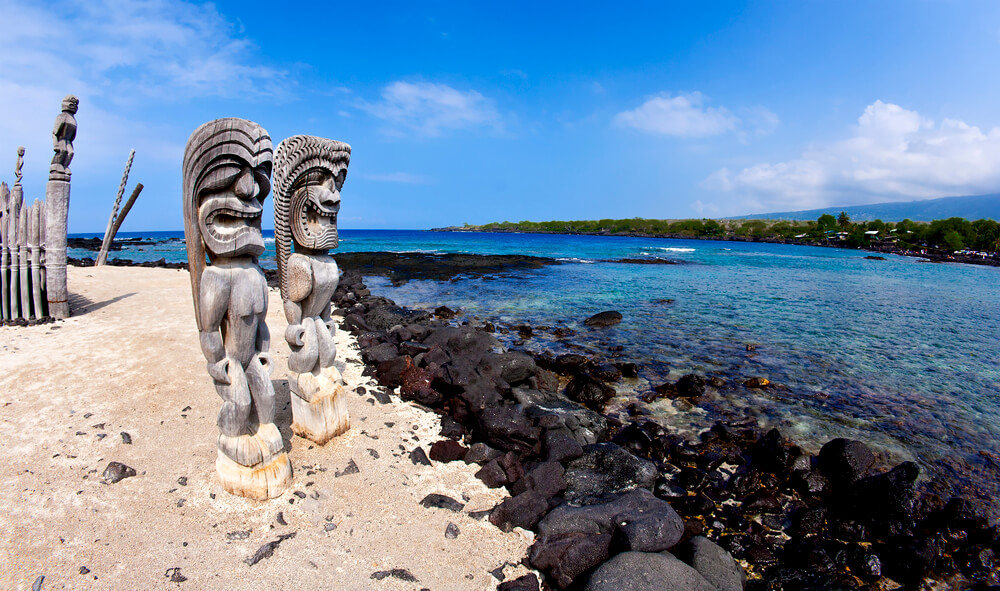 A project completed by the park service allows access to the Royal Grounds & Puʻuhonua by a ramp. Beach wheelchairs are also available here.
Puʻukoholā Heiau
A symbol of unification and peace, this historic site tells the tale of two fierce chiefs, one of which later became King Kamehameha.
There is a half-mile paved path with some slight inclines and declines along it, which ends with a few steps. If you are a wheelchair user, you can roll along up to the steps and then turn around and go back the way you came.
Kaloko-Honokōhau
See how native Hawaiians used their skills to create fish ponds in order to adapt to their environment. This historic site has very limited accessibility.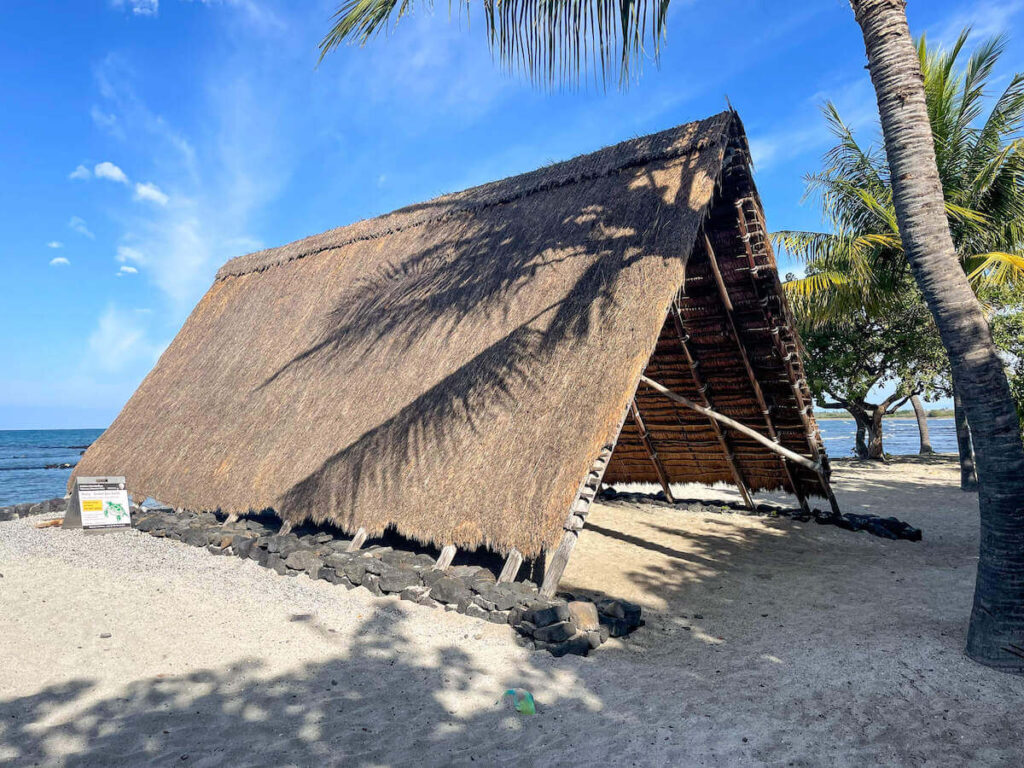 Kaloko Fishpond can be accessed by car, and the visitor center is accessible. However, most of the park requires navigating over rough lava terrain.
Wheelchair-Accessible Beaches in Hawaii
Each island offers at least a few wheelchair-accessible beaches.
Access can mean that there is a paved pathway around the beach or that the beach has suitable inclines for the use of an all-terrain beach wheelchair. Some of the beaches have these special wheelchairs available to use for free.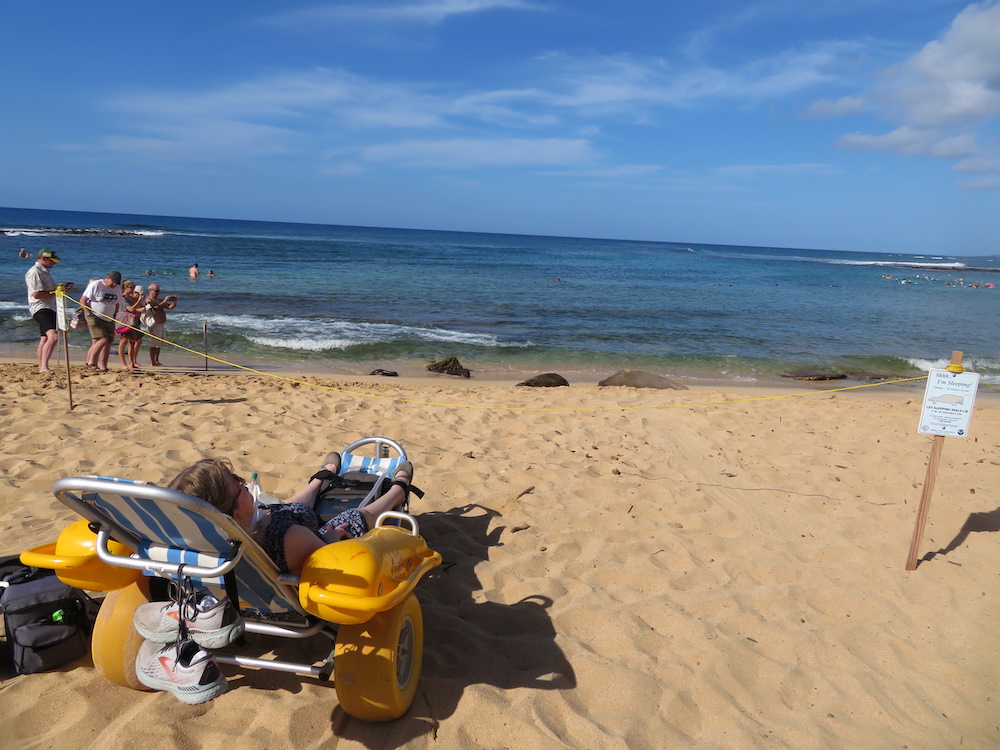 Beaches with these free all-terrain wheelchairs are listed below by island. Go to the lifeguard stations to request to use these beach wheelchairs, unless otherwise noted.
Maui
Oahu
Contact the department of parks and recreation at (808) 768-3027 to reserve a chair
Ala Moana Beach Park
Fort DeRussy Beach
Sans Souci Beach
Hanauma Bay Nature Preserve
Kailua Beach Park
Kualoa Regional Park
Pokai Beach Park
Big Island
There are accessible beaches on the island, but none offer free beach wheelchairs.
Kauai
Call (808) 241-4984 to reserve a beach wheelchair. It will be available at the lifeguard station.
Poipu Beach
Salt Pond Beach
Lydgate Beach
Wildlife Viewing
Hawaii is home to some beautiful and unique wildlife making it a perfect destination for any nature lover.
While there is a chance you can see any of the following wildlife on any of the four major islands, there are islands that have higher or better probabilities than others or that offer unique accessible experiences.
Where to See Whales in Hawaii
From December to early April is Humpback Whale season in Hawaii. During this time, Humpbacks migrate to Hawaii to mate and give birth.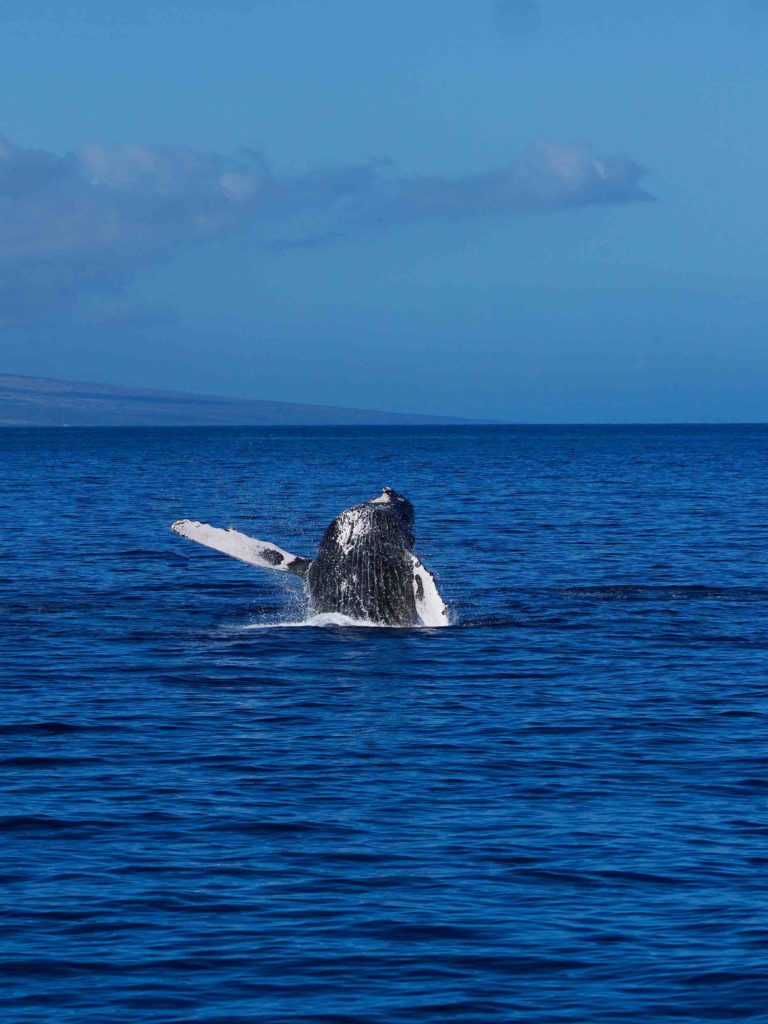 If you look offshore long enough on any of the islands, you are sure to see one in the distance. However, Maui is particularly known for its whale activity.
You can even take an accessible whale-watching tour while on the island.
This is a great option if you'd like to get closer to these incredible animals. If you're lucky, you'll even see one breach! Check the latest rates and availability.
The tour company in the link above has a ramp to get on the boat, and sometimes this ramp has steps. Contact them in advance for a ramp without steps and to notify them of your needs.
Monk Seals
The Hawaiian Islands are home to the endangered Monk Seal. This seal is only found in Hawaii and only about 1,570 are left in the wild.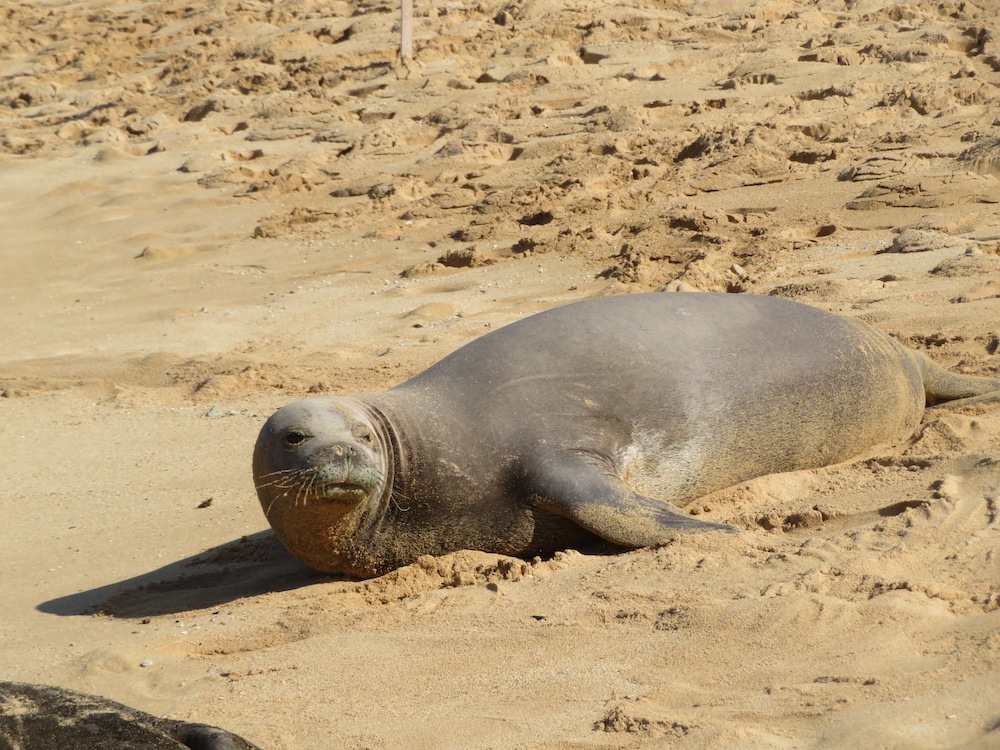 If you are lucky enough to see one sunning on a beach, please keep your distance and do not disturb them. Volunteers often patrol the beaches and rope off areas around them for protection.
While Monk Seals can be seen on any island, there is a higher population of them near Kauai, which increases your chance of meeting these adorable creatures. Poipu beach is a popular area for them to hang out.
Head there early in the morning (around 8 am) and you may get lucky not only for seal watching but also for Green Sea Turtles.
Bird Watching
A bird lover's paradise, Hawaii is home to many endangered species of birds. Make sure to bring your binoculars and camera to capture images of these beautiful exotic animals.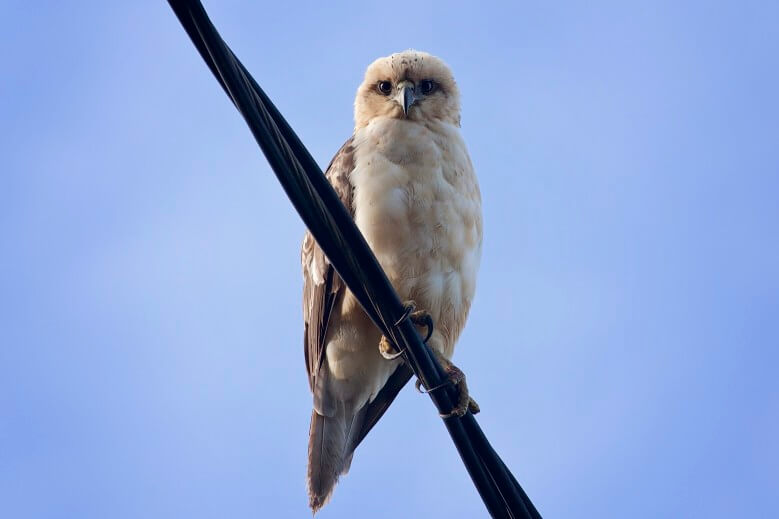 Each island offers the opportunity to witness a variety of species. Many of the popular places where birds have been seen have been turned into national wildlife refuges, national forests or state parks.
Accessibility will vary at each destination, but in general, each place will have some areas where wheelchair users can go.
Manta Rays
Seeing these giant sea animals will require you to get in the water or take a boat tour. These tours typically happen at night and large lights are used to attract the rays. Most companies use large boats that can't accommodate wheelchair users.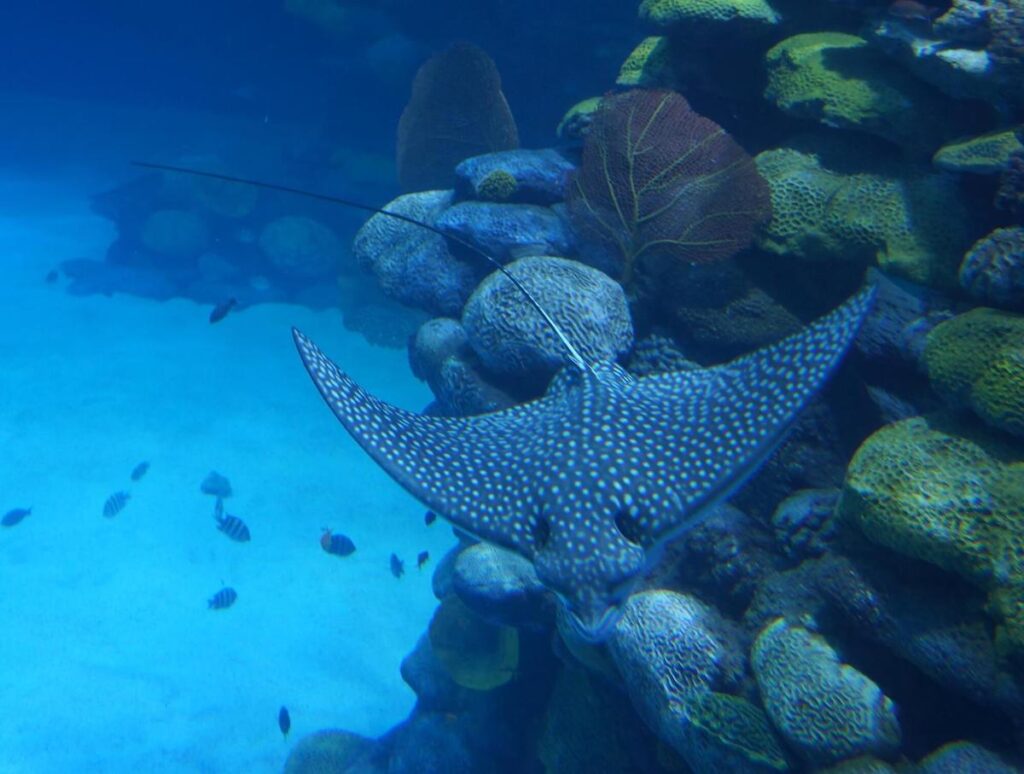 However, there is one company on the Big Island, Anelakai Adventures, that offers a tour for people with mobility problems.
Using traditional Hawaiian canoes and other adaptive equipment, the staff at Anelakai Adventures have had special training in helping people of all abilities enjoy the manta rays.
You will even have the option to snorkel with them if you so choose. Check the latest rates and more information.
Best Wheelchair-Accessible Luaus in Hawaii
A popular pastime of visitors is to attend a luau. While each island has plenty to choose from, some are more accessible than others.
Below are the luaus that have the best accessibility, listed by island.
Oahu
Germaine's Luau
Located on a beach, initially this luau may not seem accessible. However, most of the sand is compacted and when it becomes loose, staff will put down boards for you to roll on to get you to your table.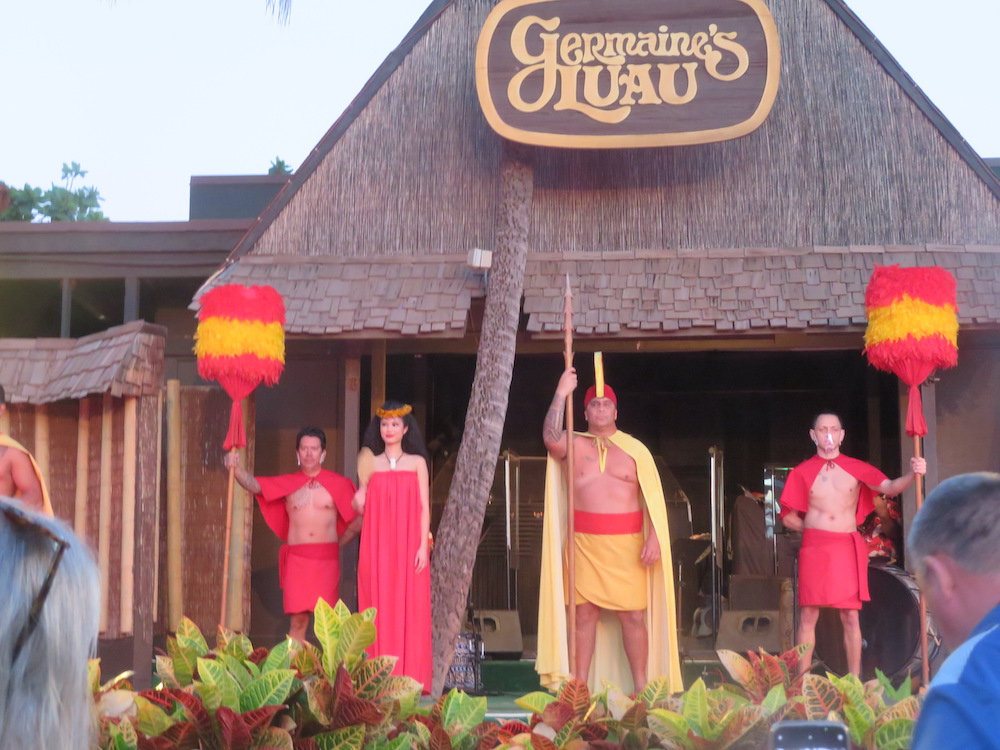 They will then assist you with getting food at the delicious buffet and make sure you have a fabulous time. Accessible restrooms are also available onsite.
This luau is quite a ways from Waikiki, so it's best to book tickets and transportation if you don't rent a car. They offer lift-equipped buses so that people of all abilities can easily get to and partake in the luau. Check the latest rates and availability.
Polynesian Cultural Center
Another popular place to learn about Hawaiian culture and experience a luau is at the Polynesian Cultural Center.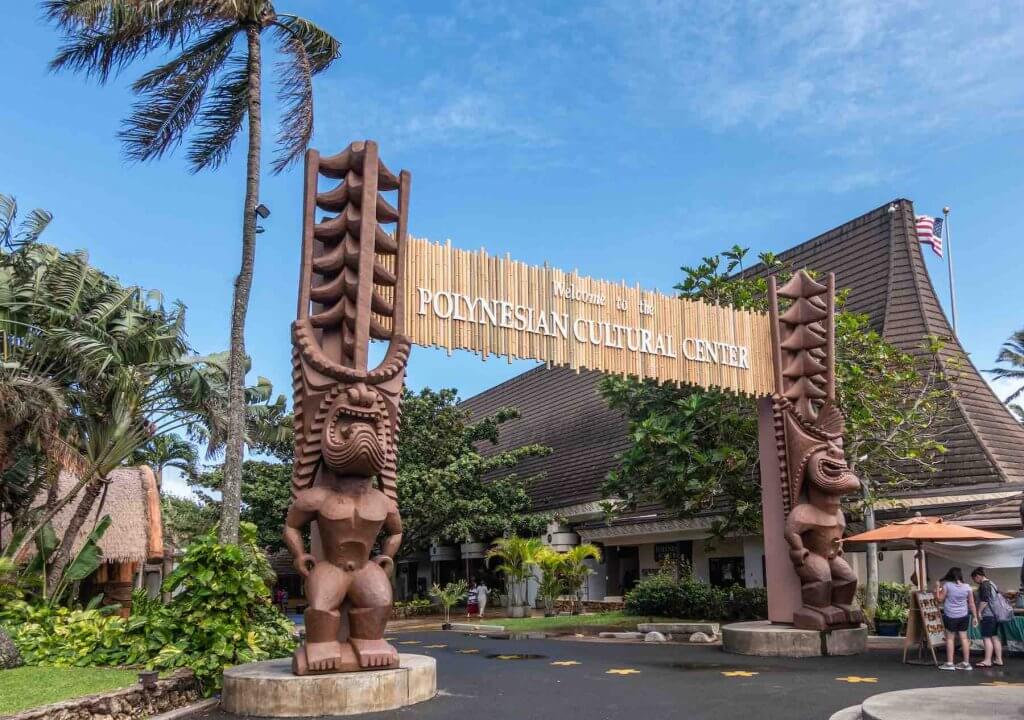 There are a number of accessible things to do here and pathways are flat and easy to roll on. The staff is happy to assist with any needs you may have.
Transportation can be booked through various tour companies, some of which have accessible buses.
Plan on getting here early, and spending at least half a day to experience all the other things the center has to offer before the luau. Check the latest rates and availability.
Toa Luau
Located on the North Shore, this luau combines cultural activities such as learning how to open a coconut, palm weaving, and more with their traditional luau.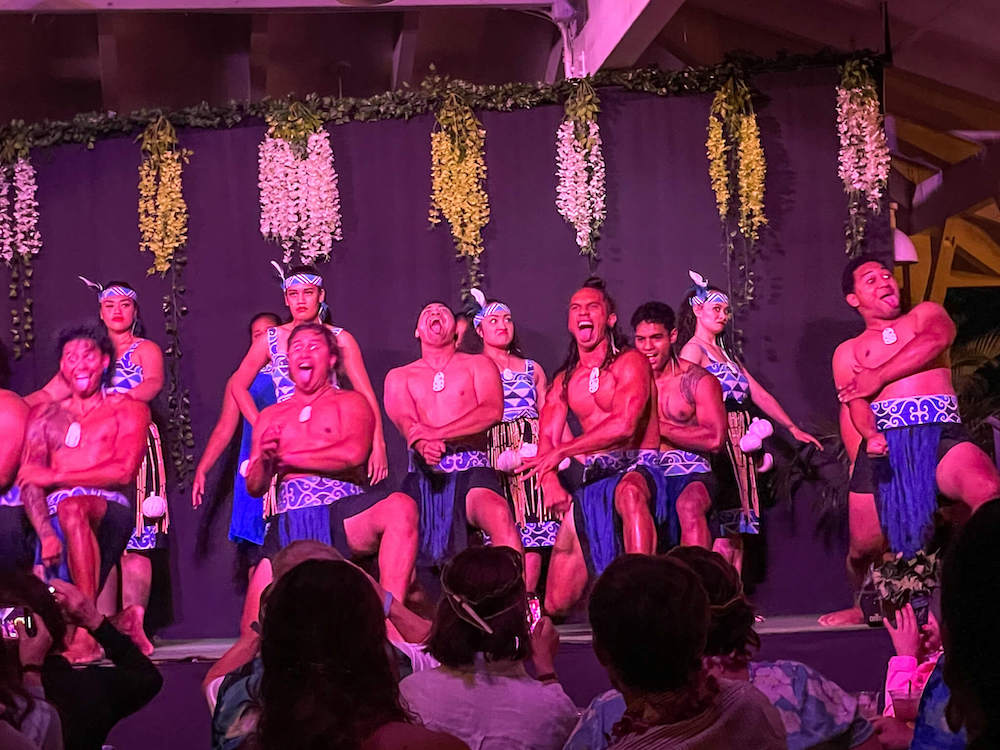 As an added bonus, your luau ticket gets you free entry to Waimea Valley and Falls. Be sure to arrive at least 2 hours early to have plenty of time to enjoy the valley and waterfall.
In addition, unlike other luaus, this one has an earlier afternoon option, so you have two different times to choose from. Both the falls and luau are wheelchair accessible.
It is always advised to contact the company to advise them of your accessibility needs, so they can sit you in the most accessible area and make sure to accommodate you. Check the latest rates and availability.
Maui
Old Lahaina Luau
Located next to the ocean, but not directly on the beach, this luau is a good option for wheelchair users and people with mobility problems.
Enjoy a delicious buffet dinner and traditional dances all in a picturesque setting.
Make sure to call in advance to notify them you will be using a wheelchair so they can seat you in the appropriate area. Check the latest rates and availability.
Kauai
Smith Family Garden Luau
This luau is consistently rated the best in Kauai and offers two options, a show-only ticket or a full luau experience complete with dinner buffet. Your ticket to the luau also includes a tram tour of the extensive gardens on the property.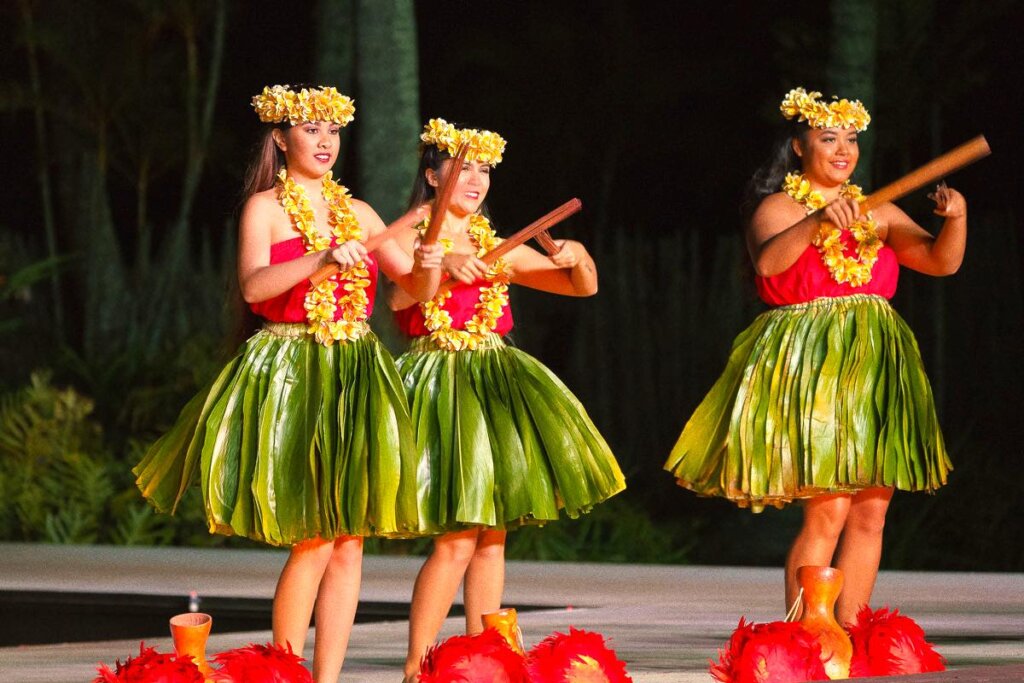 Grounds are flat and the luau is fully wheelchair accessible. Call ahead to notify them of your accessibility needs to give staff time to accommodate you. Check the latest rates and availability.
Best Wheelchair-Accessible Waterfalls in Hawaii
As you can imagine, the Hawaiian Islands are home to numerous waterfalls which only add to the feel of this tropical paradise.
There are wheelchair-accessible waterfalls on each island. So no matter which island you visit, you'll have the opportunity to go waterfall chasing. However Kauai is especially known for its waterfalls.
Here are the best wheelchair-accessible waterfalls listed by island.
Oahu
Waimea Falls
A 3.5-mile paved pathway leads to this 45 ft tall waterfall. The trail is mostly flat with very few slight inclines. Side trails lead you to other interesting areas within a botanical garden.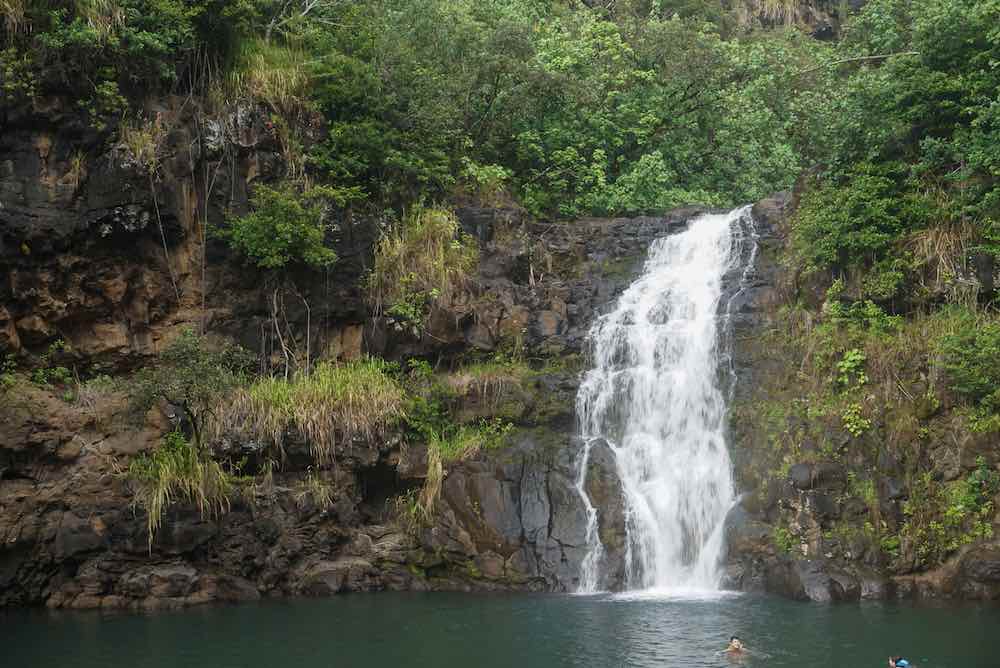 There's also a tram you can take to Waimea Falls from the visitor center, if you have some mobility.
Maui
Garden of Eden
Within this incredibly beautiful botanical garden is a waterfall that truly makes you feel like you are in paradise.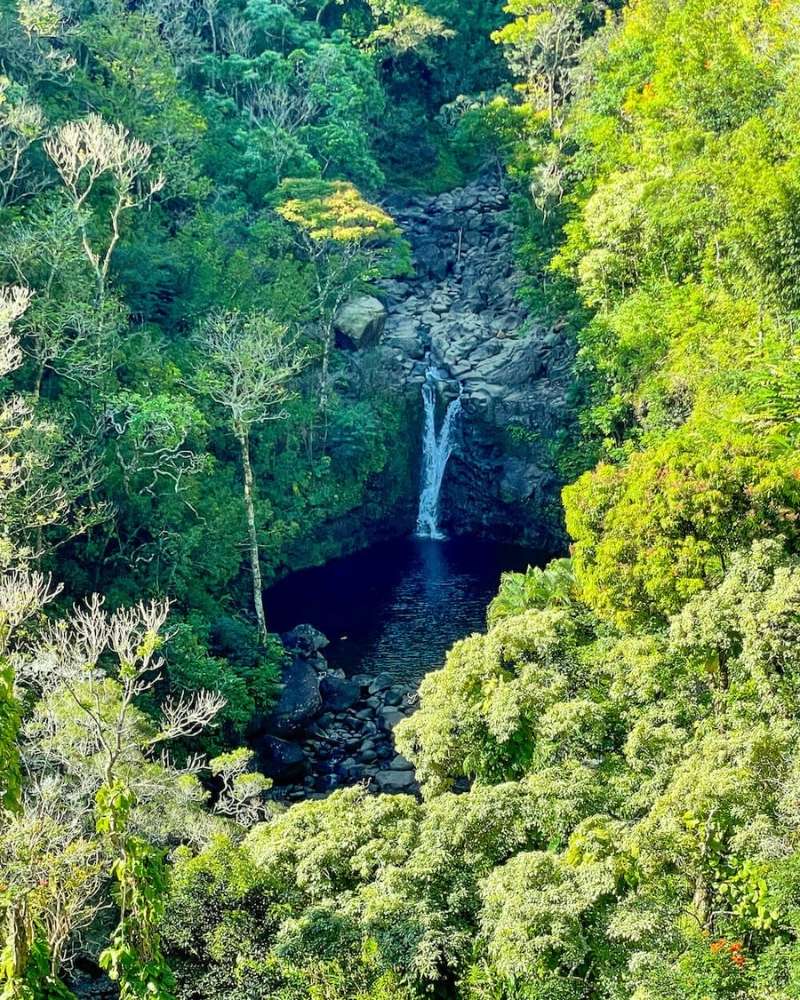 There are 2 miles of trails consisting of compacted dirt and gravel, or you can drive through part of the garden if you prefer.
During your visit, you are encouraged to be mindful and present in the moment, leaving your cares and the rest of the world behind to get in touch with nature.
The Road to Hana
While driving along the twisty and windy Road to Hana is not for the faint of heart, it offers numerous opportunities to admire roadside waterfalls.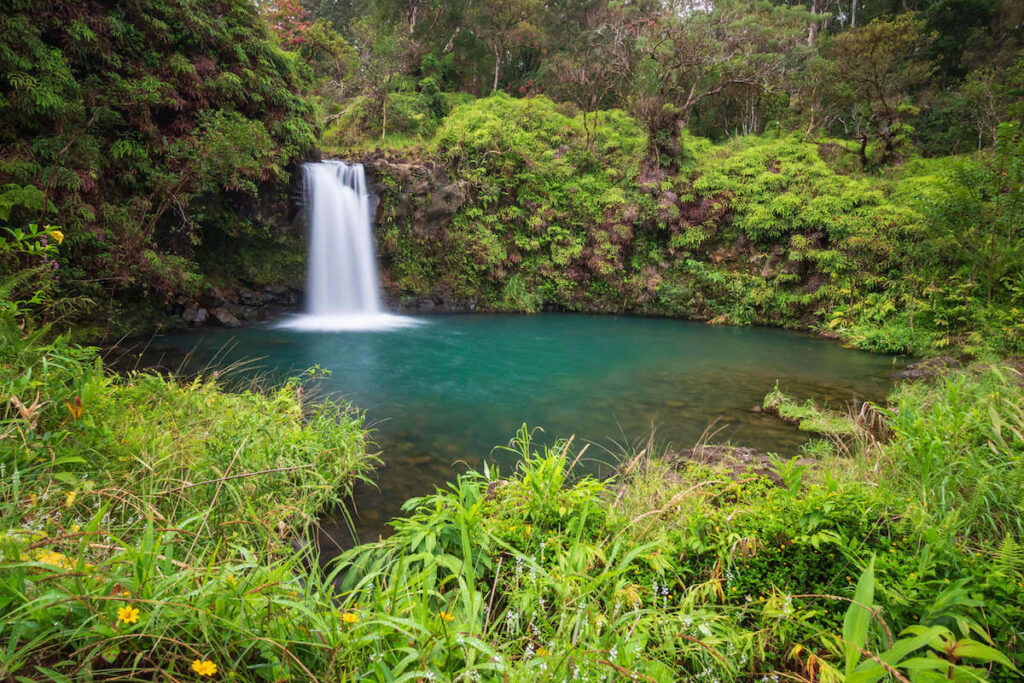 Parking areas are very limited along the road but the scenery will take your breath away.
You can do a self-driving tour, take an organized tour, or hire a driver so you can fully admire the beauty around you.
Big Island
Rainbow Falls
A short paved pathway easily accesses an 80 ft waterfall to a viewing area.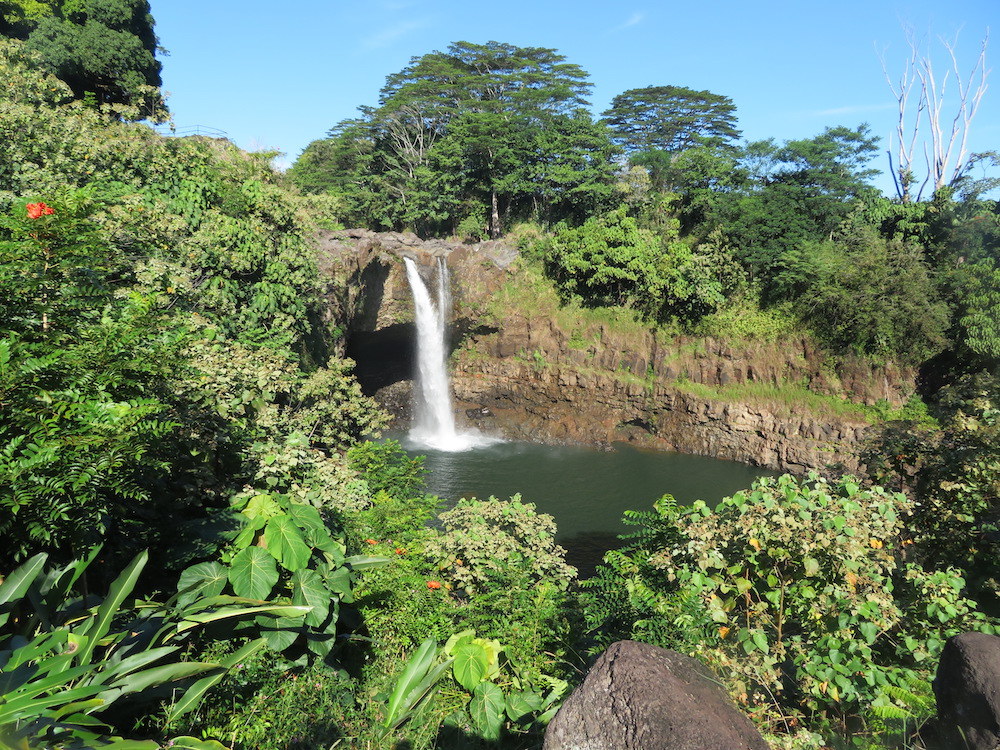 This waterfall gets its name as it is very common to see a rainbow over or within the falls. Accessible parking and restrooms are available.
Umauma Falls
This multi-tiered waterfall is located on private land operated by the Umauma Experience Company. It is one of the most photographed waterfalls on the island.
To get your own photo, you will need to stop by the visitor center to pay a small fee for an onsite self-guided tour of the waterfall and botanical gardens.
Wai'ale Falls
This two-tiered waterfall with considerable waterflow can be seen from the bridge on Waianuenue road. It is safest to park near the bridge and walk over for photographs.
Kauai
Wailua Falls
Made famous as it appeared in the opening scenes of the TV show Fantasy Island, this 173 ft waterfall can easily be seen from the road.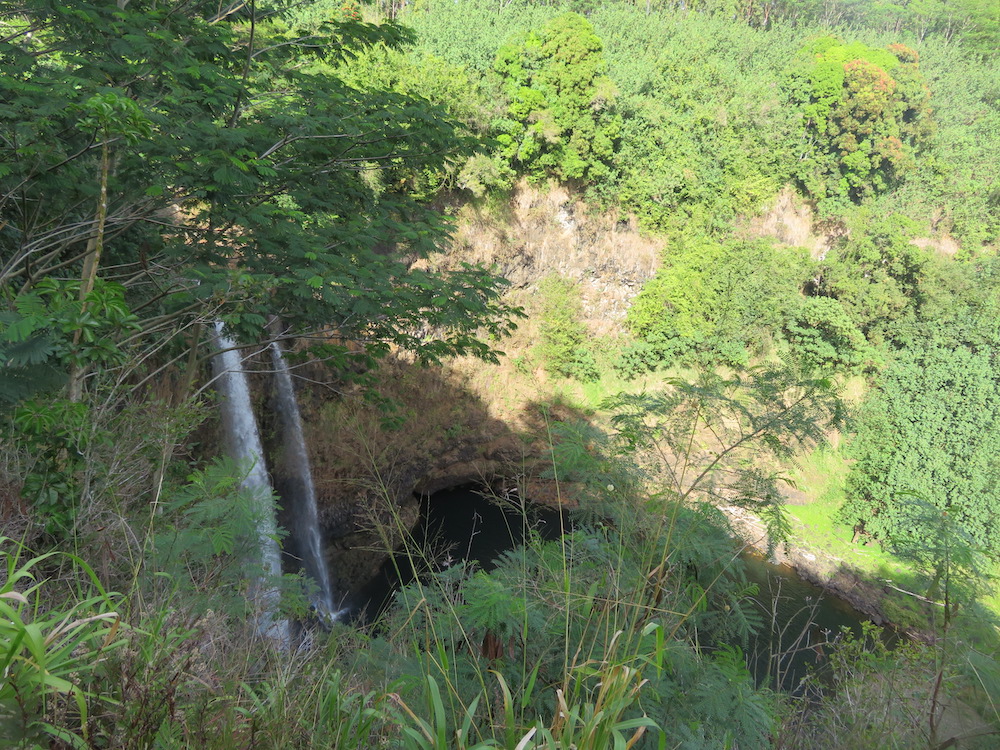 There is a small unofficial parking lot, which has no designated spaces, where you can park to get a better view and pictures. Arrive early as this lot fills up quickly.
Opaekaa Falls
This 151 ft tall and 40 ft wide waterfall is located on Kuamoo Road (580) and across the street from Wailua River State Park.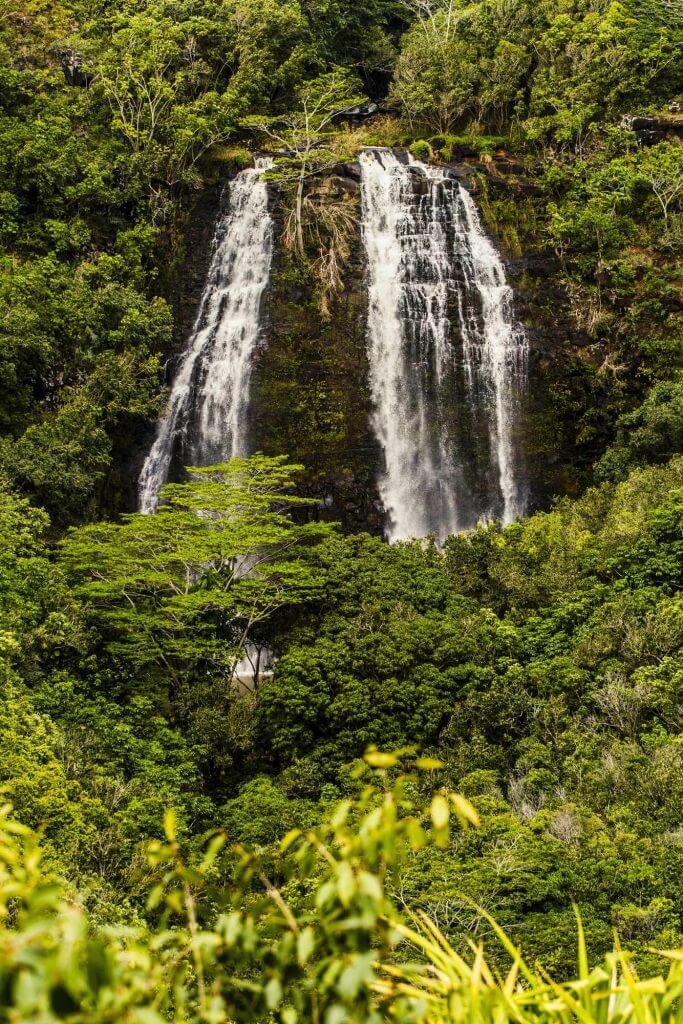 There is a parking area for the designated lookout and sidewalks and ramps make it accessible to everyone.
Waipoo Falls
Located within Waimea Canyon, this 800 ft waterfall is sure to impress anyone. Although there is a hike (which is not accessible), the best way to see this waterfall is from the Waimea Canyon lookout point.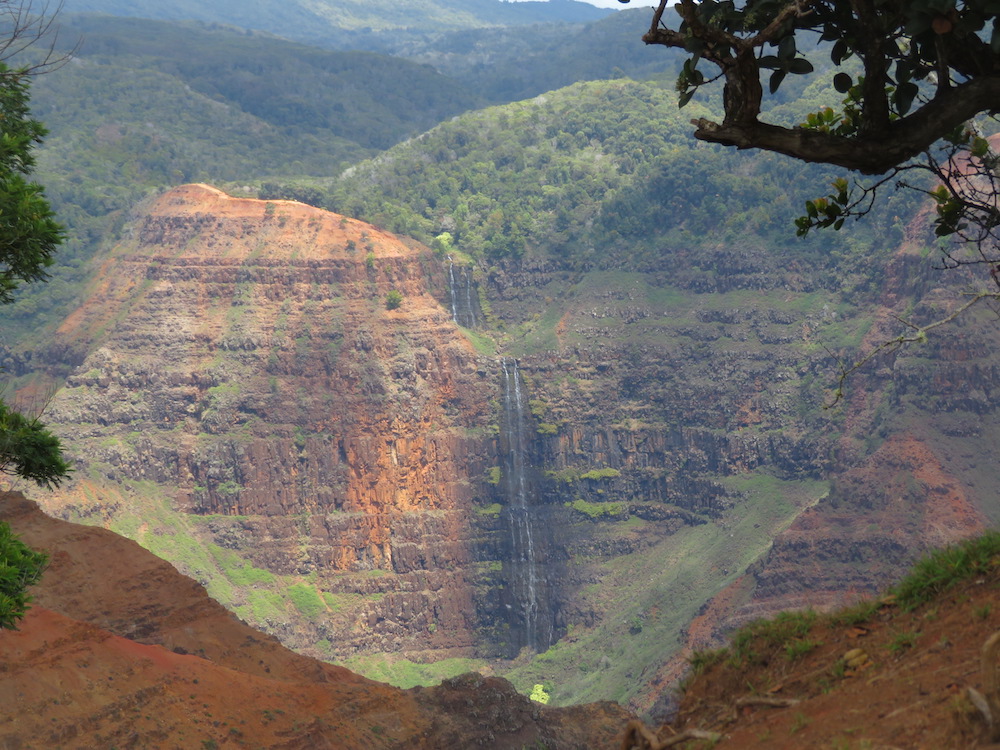 There is accessible parking, bathrooms, and ramps leading to a concrete lookout point.
Maninimalahini Falls
As you make your way to the Waimea Canyon lookout, keep an eye out for an 86 ft waterfall flowing over red dirt. It kind of looks like a waterfall on Mars.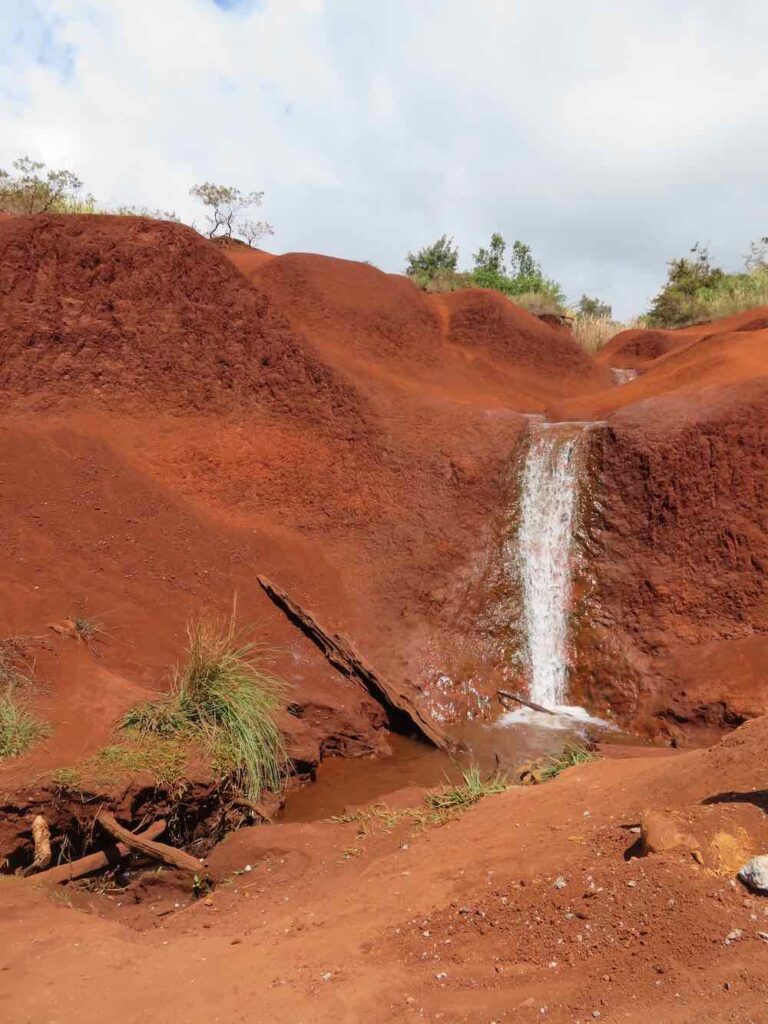 There is an unofficial pull off on the opposite side of the road that has no designated parking.
Several others
Kauai is known for many waterfalls, but many can only be seen from the air. The best way to check these other waterfalls out is by taking an accessible helicopter ride (more on how to do that below).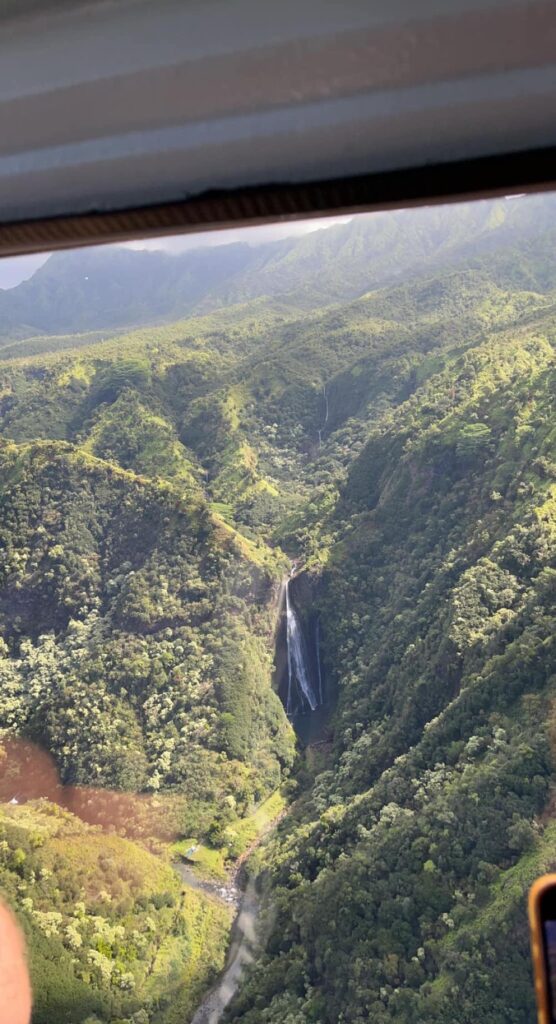 The most famous waterfall you'll see from the air is the one featured in the Jurassic Park movie.
Best Wheelchair-Accessible Hawaiian Island for Adventure
Maybe you want to add some thrill to your Hawaiian vacation, well the islands offer opportunities for that as well.
From adaptive surfing, helicopter and ATV rides, there are plenty of adventurous activities to go around.
Below are the activities available and what island you can do them on.
Adaptive Surfing
A company called AccesSurf on the island of Oahu believes that surfing should be for everyone.
Their staff go through extensive training to know how to best help people with disabilities safely get in the water and experience this awesome sport.
Adaptive equipment and assistance is used to allow people of all abilities to get on a surfboard and experience riding a wave.
Special surfing events are held monthly and open to residents and visitors alike. Check out their website for dates, times, and information.
Accessible Helicopter Rides
All four islands have helicopter companies that have special equipment to assist wheelchair users in boarding their helicopters.
The most widely used companies include Blue Hawaiian and Sunshine Helicopters.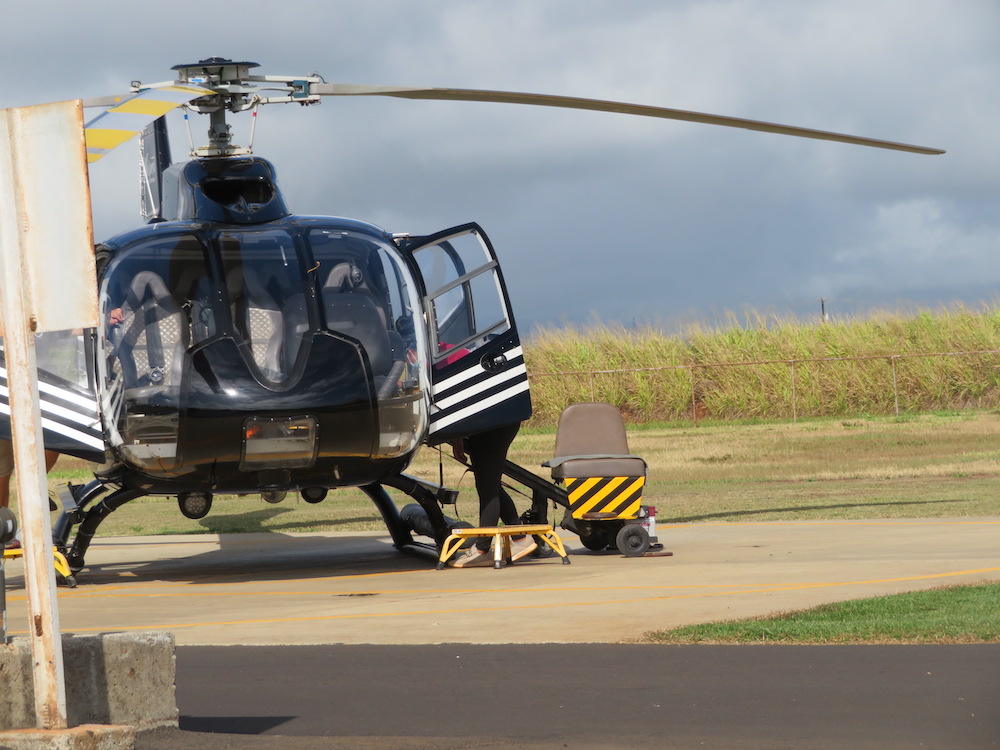 Passengers must transfer out of their wheelchair to a chair on a motorized ramp. The chair will then raise and become even with the helicopter seat. A transfer cloth is then used to assist the person in sliding over into the helicopter.
Taking an accessible helicopter tour is truly an amazing experience and one you'll never forget. You'll see something completely different depending on which island you choose to do this experience on.
On Oahu, you can fly over Pearl Harbor, on the Big Island, you'll experience Volcanoes National Park from the air and possibly see active lava.
On Maui, there are several tours to choose from and you can experience Haleakala National Park (and it's crater) or fly over the sea to see Molokini Crater.
Finally, in Kauai, you'll experience the beautiful Na Pali Coast, Waimea Canyon, numerous waterfalls and you may even see whales in the ocean.
Many people choose to do a helicopter tour in Kauai as even locals say it's the best way to see the island. It is also one of the only ways for a wheelchair user to experience the Na Pali Coast as boat tours are not wheelchair accessible.
ATV Rides
There are two islands where you can experience the thrill of an ATV ride, the Big Island and Kauai.
Below are the companies that can work with wheelchair users as well as more information about the ride.
Aloha Adventure Farms
Operating on the Big Island, this company offers small group ATV and UTV rides. Wheelchair users must be able to transfer out of their chair and onto or into the vehicle.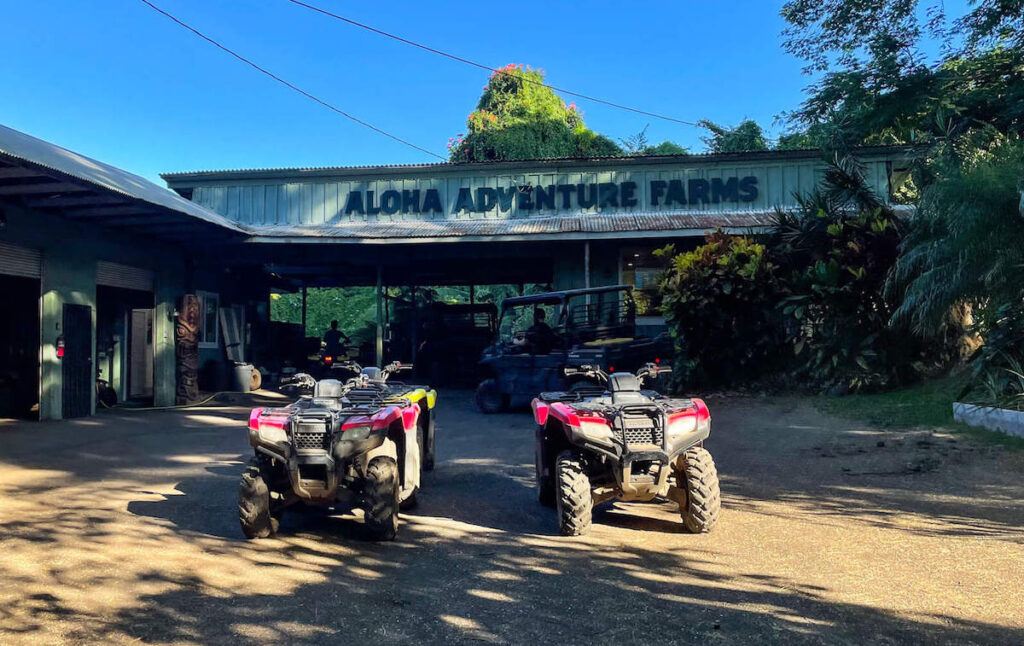 Afterwards, you'll enjoy a two hour tour teaching you about Hawaiian culture, taking you through a Rainbow Eucalyptus forest and coffee farm.
Make sure to contact the company in advance to discuss your accessibility needs. Check the latest rates and availability.
ATV Tours on Kauai
Both Kipu Ranch Adventures and Kauai ATV are located on the island of Kauai and can work with wheelchair users on a case-by-case basis, so make sure to contact them before booking to discuss your needs.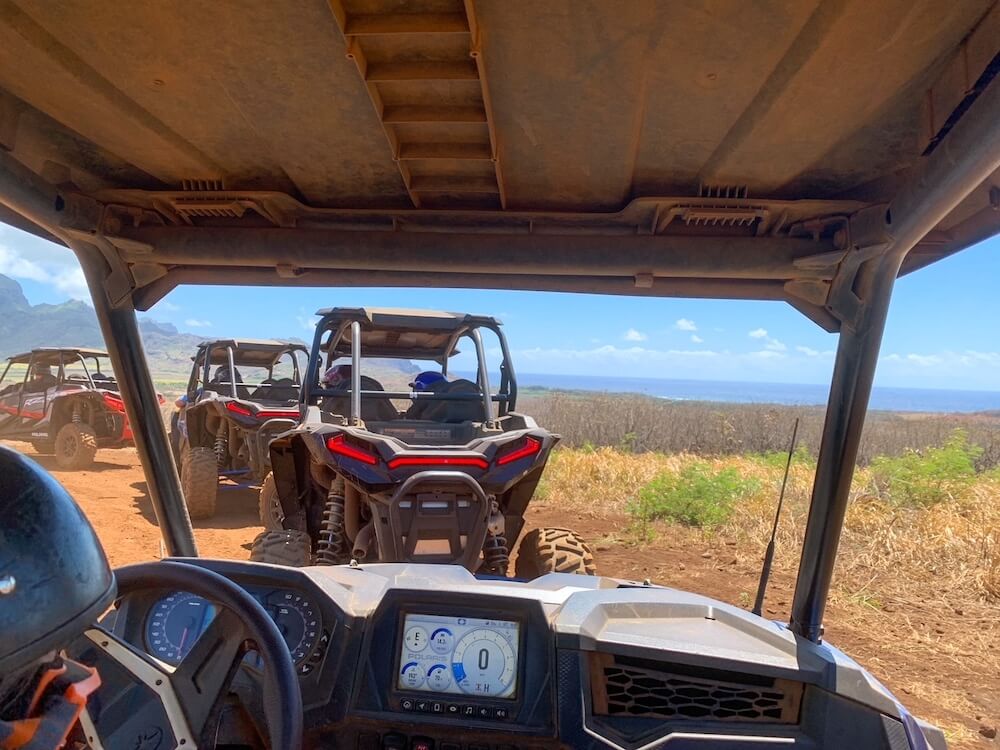 You will need to be able to transfer from your wheelchair into their ATV or UTV vehicles.
Tours from these companies will show you popular movie sites as well as through their property.
This will be a bumpy ride and you will get very dirty. Be prepared with protective clothing and/or plan on going right back to your hotel to shower.
Best Island for an Accessible Movie Sites Tour
Hawaii is constantly being used to film various movies and tv shows. If you are a fan of cinema, then doing a movie tour may just be on your wishlist. There are two options for you to do this activity.
First, as mentioned above, you can do an accessible ATV/UTV tour on Kauai to see some of these popular filming locations.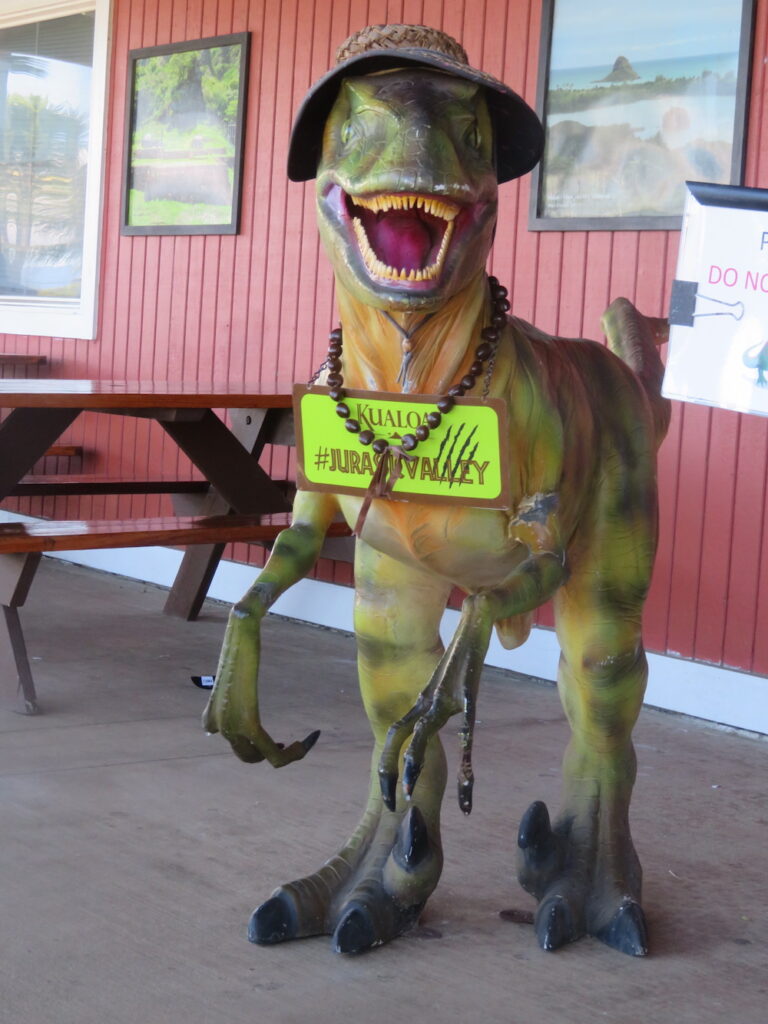 If that doesn't sound ideal to you, the other option is to visit Kualoa Ranch on the island of Oahu.
This private ranch has been the filming site of big movies such as Jurassic Park, King Kong and TV shows like Gilligan's Island.
An adapted school bus will take you throughout their property and show you these sites. Check the latest rates and availability.
Unique Places to Visit in the Hawaiian Islands
As previously discussed, each Hawaiian Island has something special and unique to offer.
Below are some unique attractions that each island has to offer as well as why you may want to visit it.
Oahu
Byodo-In Temple
This peaceful Japanese temple is located within a cemetery and is an exact replica (although on a smaller scale) of a temple in Uji, Japan.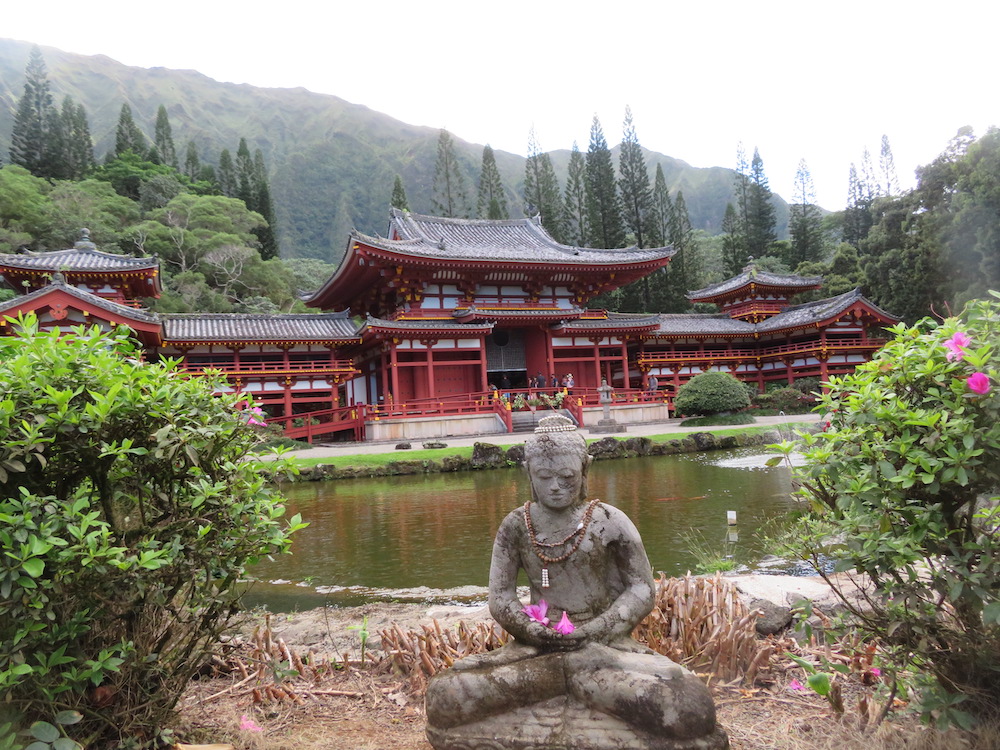 It was built to commemorate the 100-year anniversary of the first Japanese immigrants to Hawaii. Now it is open to people of all faiths to escape the chaos of Oahu and find peace.
A large gong is located to the left of the temple and when played, is supposed to help remove negative thoughts and feelings, allowing you to be receptive to the peace the property has to offer.
Visitors are free to tour the temple and grounds. It is truly a picturesque place that offers some quiet and peace from the hustle and bustle of touring.
Maui
I'ao Needle State Park
Once the place of a fierce and bloody battle which King Kamehameha fought to unite the Hawaiian Islands, this state park is now a popular spot for both tourists and locals. The needle is a uniquely shaped mountain that stands alongside a stream.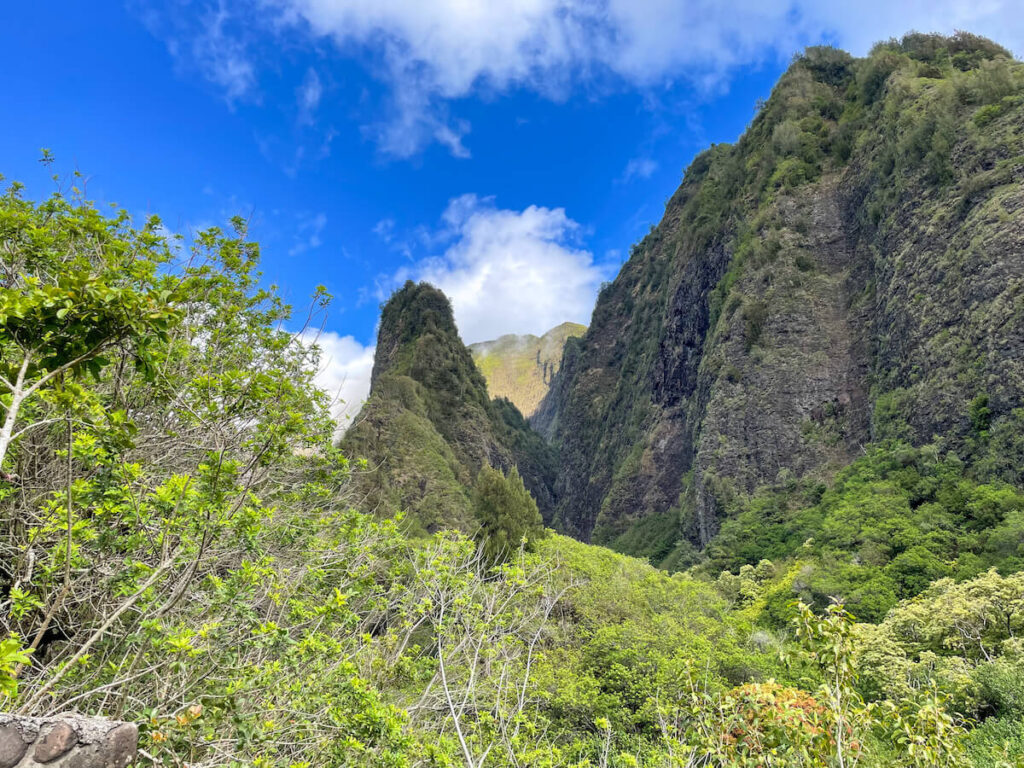 Accessibility is very limited here. However, there is a paved path that leads to an overlook so you can see the needle. The best view is actually at the bridge before you get to the actual overlook.
Afterwards, visitors will need to navigate 100 steps to get to another viewing area. Accessible parking and bathrooms are available.  
Advance reservations to enter I'ao Valley State Monument are now available online. The parking fee is $10 per vehicle. The additional non-resident entrance fee is $5 per person with no charge for children under three years old.
Road to Hana
The Road to Hana is at least a full day adventure. This windy and narrow road travels along the coast, past numerous waterfalls and overlooks to the town of Hana. This is a very popular activity on the island and traffic can be intense.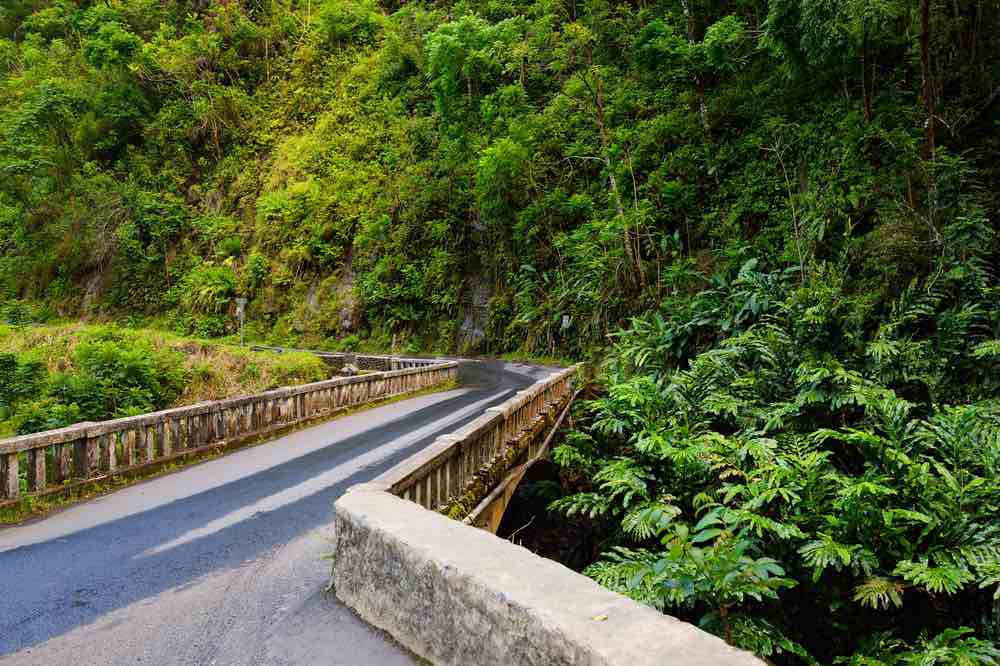 To get the most out of this drive, start early and try to plan to do it when a cruise ship is not docked in port. Remember to pack your patience and try to enjoy the views. If you are prone to motion sickness, plan to take steps to prevent this.
Big Island
Active Volcanoes
The best place to see volcanic craters and even active volcanoes is at Hawaii Volcanoes National Park on the Big Island.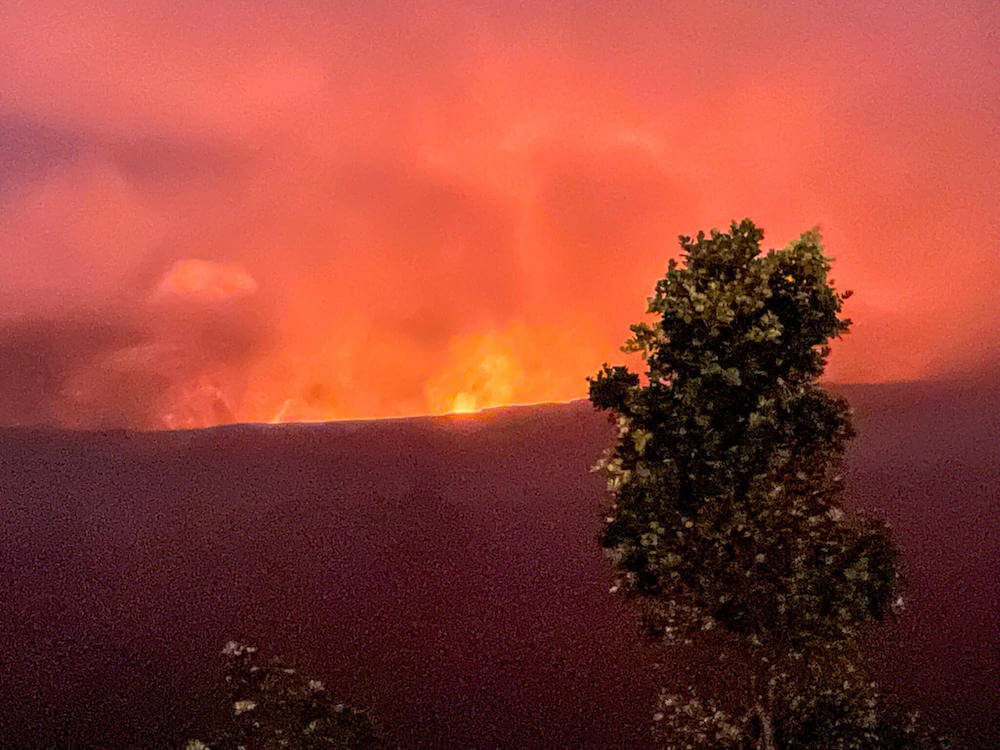 There are accessible viewpoints, trails and scenic drives that you can participate in while you're here. If you're lucky, there will also be active lava flow.
Make sure to check at the visitor's center with the park rangers on recent activity, the best viewing areas and accessibility.
Kauai
Waimea Canyon
Often called the Grand Canyon of the South Pacific, this colorful and beautiful canyon is not to be missed. You could easily spend hours looking at all of its details. It is also a great place to watch birds soar.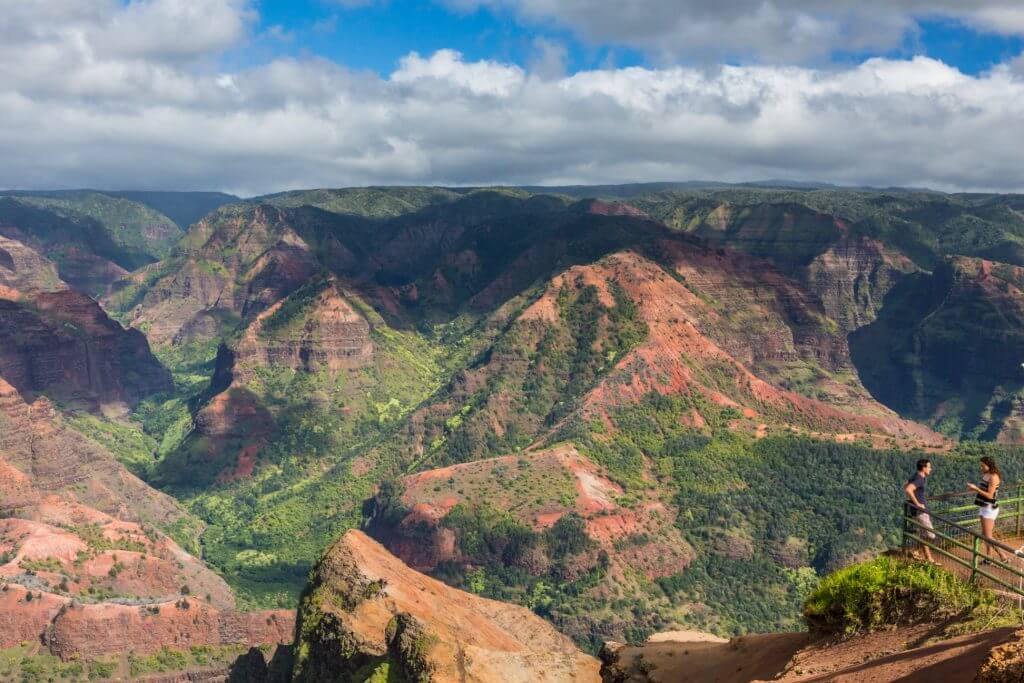 There are two accessible viewpoints for this canyon and each one offers a great and interesting scene, making it worthwhile to visit both.
Waimea Canyon Lookout and Pu'u Hinahina Lookout have paved pathways leading to the overlook platforms and accessible bathrooms.
Na Pali Coast
This famous coastline is known for its mountains and cliffs plunging into the ocean. It is very scenic and awe-inspiring.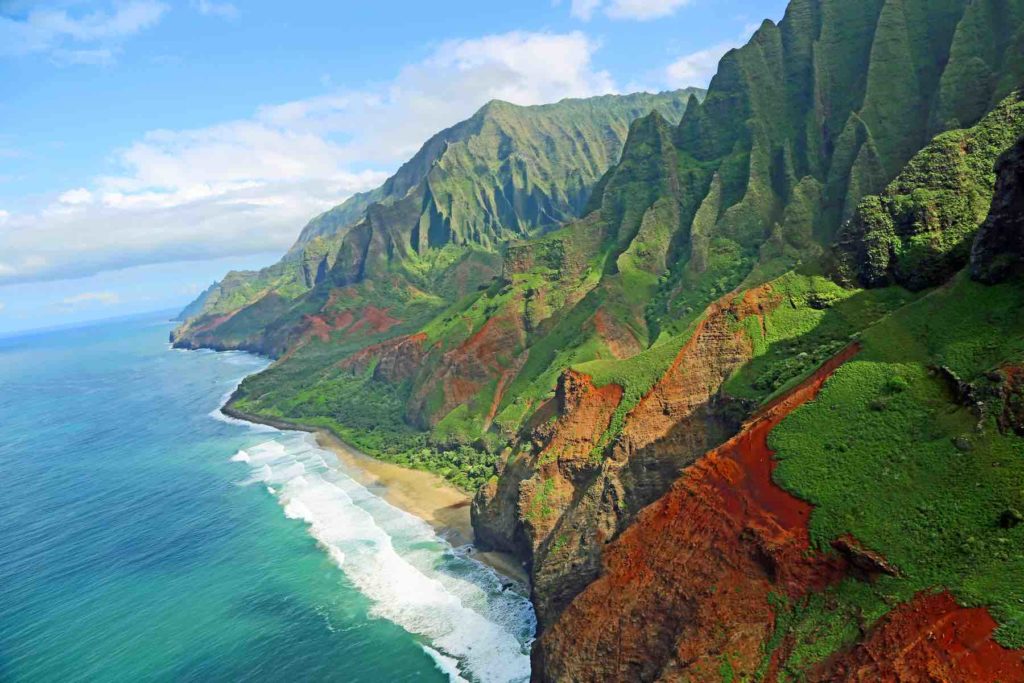 Boat tours are offered but not fully wheelchair accessible. If you have some mobility, they may be able to accommodate you. The best way to see this incredible coast is with a bird's eye view from an accessible helicopter tour.
When is the Best Time to Visit Hawaii?
Hawaii is a fantastic place to visit no matter what time of year with temperatures ranging from 73-86 degrees Fahrenheit.
The wettest months (in general) tend to be from October to February, although this can vary by island. December and January tend to be more expensive in terms of flight and hotel prices.
Typically, it is best to avoid busy times of year, such as holidays and spring break. However, if this is the only time you have to travel, it is still worth the visit. Just be aware that prices and crowds may be higher than other times of year.
Commonly Asked Questions about Visiting Hawaii
How much time should I spend on the islands?
It would be easy to spend a lifetime in Hawaii… it's gorgeous! The answer to this question really depends on how much you want to see and do.
Really, any amount of time you have to visit will make for a great trip, just be realistic in how much you want to see and do in that time frame.
How Many Islands Should I Plan to Visit?
Decide how much time you have to visit Hawaii and what you would like to do during your trip. It is always recommended to experience each of the four major islands, but a lot will depend on the duration of your vacation.
If you only have 7 days for example, it is recommended to choose one, maybe two islands to explore.
While you could do all four islands in a 14-day trip, it will likely be rushed and you'll only get a sample of what each island has to offer.
Determine what type of trip you want to have, one where you see it all at a fast pace or one that is more relaxed and you save some of the other islands for another visit. Check out this guide to island hopping in Hawaii.
Can I take a day trip to another island?
You can absolutely take a day trip to another island, just know that you'll get a brief glimpse of what that island has to offer.
Some of the accessible tour companies mentioned earlier have day trip options that include airfare, transportation, and sightseeing which makes day-tripping easy and hassle-free.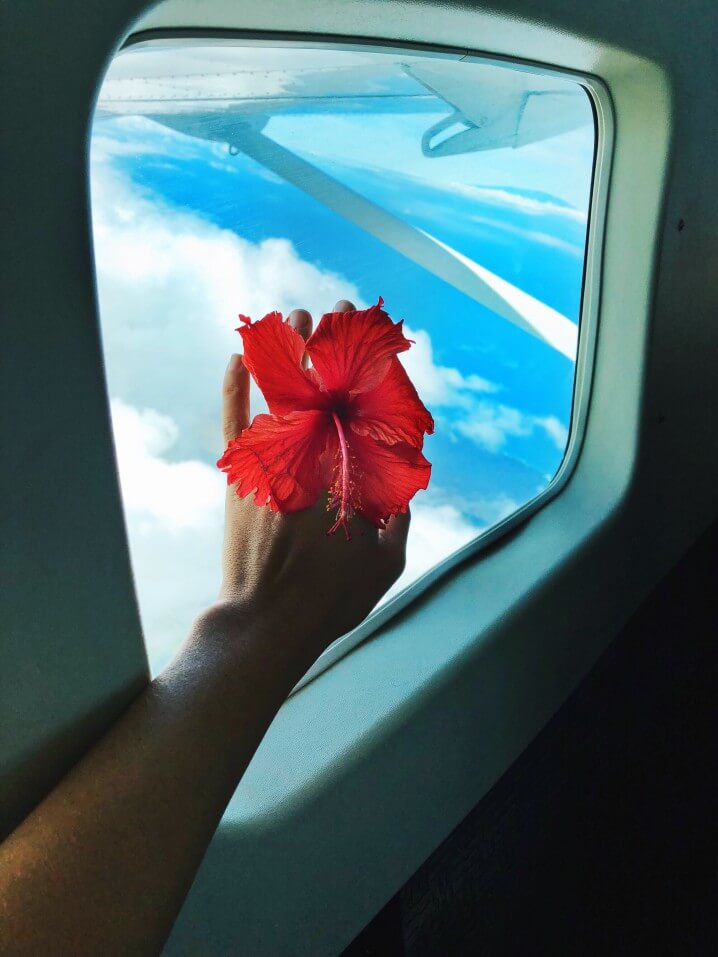 The other option is to organize a day trip on your own. This will require you to book flights and probably a rental car to get around.
If you choose this option, make sure you have a plan on what you want to see and watch the clock so you don't miss your flight back.
How do I rent a beach wheelchair in Hawaii?
If you plan on visiting a beach other than the ones suggested above, you'll need to rent your own beach wheelchair. This can be done through some of the home care companies on the islands.
Make sure you verify when ordering where the chair will be delivered to and if it's to your hotel, have a plan on how you will transport it to the beach.
The home care companies that offer beach wheelchair rentals are:
Each island sounds great, how do I choose which one to visit?
Let's face it, eventually you will probably want to visit all of the Hawaiian Islands. They each have something wonderful to offer.
Consider what your needs are at this time (in terms of budget, where you want to stay, whether you will rent a vehicle and what you want to do) then using this post, try to narrow down which island will be the best fit.
If you have the time and budget, visit them all in one trip or visit one or two now and save the others for another trip. How you vacation is really up to you and your needs and preferences.
Is it worth visiting the Hawaiian Islands as a wheelchair user?
Absolutely, Yes!
The Hawaiian Islands have so many wheelchair-accessible things to do, places to stay and ways to get around, it is one of the best wheelchair-accessible paradise destinations. You may like it so much that you won't want to leave!
How can I save money on my Hawaiian vacation?
Hawaii is not a cheap place to visit, so your budget can quickly be depleted. There are ways, however, that you can save money on your trip.
Using cash-back services, such as Rakuten, will save you some money when you use popular hotel booking sites and tour companies such as Viator.
You can also use loyalty rewards to help get better rates at hotels or nice perks such as free breakfast.
Another way to save money is by looking for free things to do in Hawaii. In addition, make sure to check sites for sales and coupons on the activities you don't want to miss.
Do I need insurance to visit Hawaii?
If you are a resident of the United States, your medical insurance should cover any costs for treatment while in Hawaii (always make sure to check with your insurance company to verify).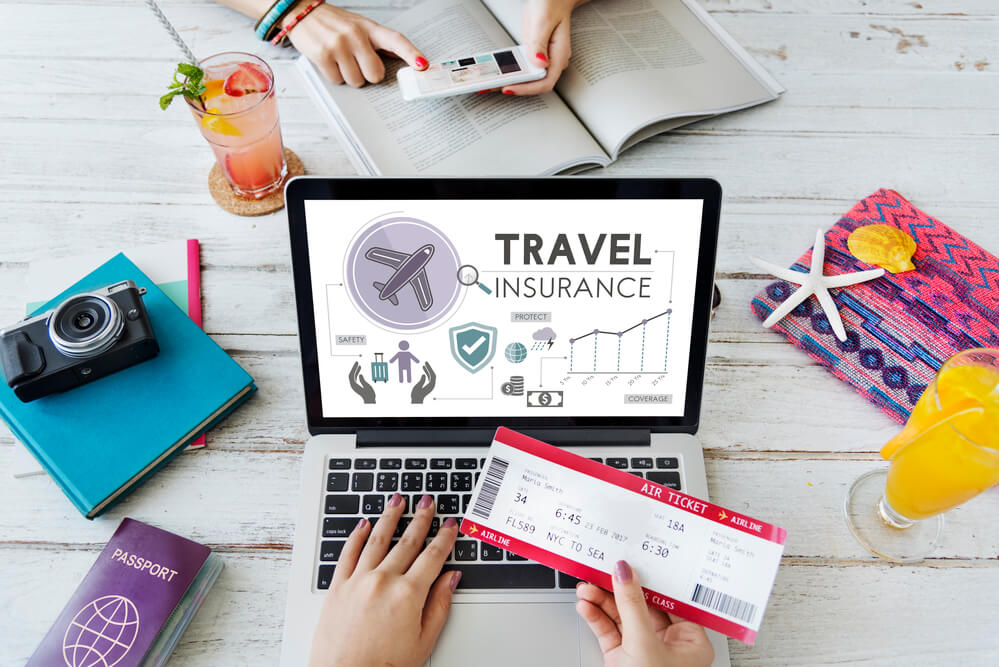 That being said, medical insurance won't cover your trip if flights get canceled, something happens last minute that prevents you from going, baggage delays or lost luggage etc.
In this day and age, you should splurge for trip insurance.
If you are traveling to Hawaii from another country, then it is highly suggested that you look into whether your health insurance covers you when you travel abroad.
You should also consider purchasing both trip and medical insurance. Foreign medical bills can add up quickly and really ruin an otherwise wonderful trip.
Pro Tip: Make sure to read the fine print on any insurance you purchase so you know exactly what it covers and what it doesn't. For example, if you test positive for COVID, will it cover treatment, hotel stays or flights home?
Tips for Visiting Hawaii as a Wheelchair User
Set a budget and prioritize your spending
As mentioned before, Hawaii can be expensive and costs can add up quickly.
Before you start planning, make sure to set a budget that you are comfortable with and stick to it.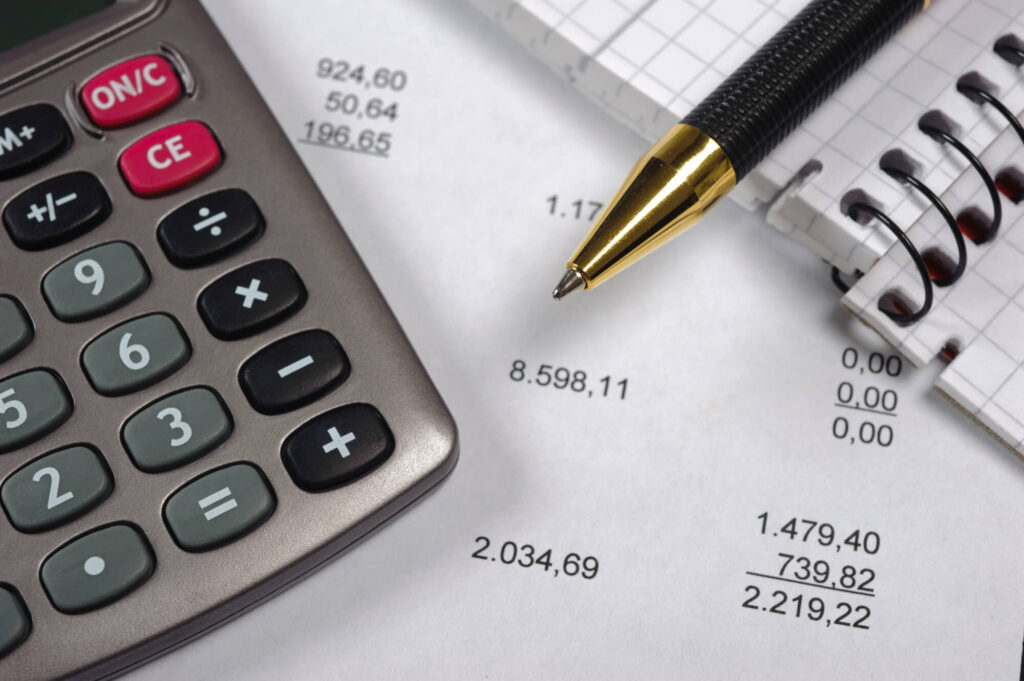 Prioritize where you spend your money based on what is important to you. For example, would you rather stay in a luxury hotel or do more memorable activities?
Only you can decide what is important and what you value in your vacation.
Book accommodations early
Finding accessible accommodations for your travel dates can be hit or miss.
It is highly recommended that you reserve your hotel or condo as soon as you know your travel dates and when reservations open.
This will offer you more choice in where you stay and ensure that you will have a room or condo that will meet your accessibility needs.
Decide how you want to visit
If you are still unsure of which island(s) to visit or want to try to visit all four islands in a week, you may want to consider visiting the Hawaiian Islands by cruise ship.
Albeit, you will have very limited time on each island, it will give you a small taste of what each island has to offer and then you can come back to your favorite island(s) on another trip.
Traveling to Hawaii by cruise ship is not necessarily cheaper than planning your own land tour of the islands so price compare and factor in all of the pros and cons to both traveling by cruise ship vs planning your own trip.
Look at your priorities, how you want to travel and what you want your experience to be like to see which option would be the better fit.
Once you book your flights, contact the airline regarding your needs
When you've chosen an airline and booked your flights, your next step should be to call the airline's accessibility department to notify them you will be traveling with a wheelchair and any other assistance you may need.
They will ask about the type of wheelchair you will be flying with and make and model.
During this conversation, you should also request seat assignments, especially if you have a preference or if there is a type of seat that works better for you.
Some airlines may offer a complimentary upgrade to economy plus to help move you closer to the front of the plane. This service, however, is not guaranteed.
Confirm with the hotel that you will be in an accessible room
As soon as you book your hotel room, call the hotel front desk (not the reservation department) and confirm that you will be in a mobility-accessible room. Sometimes it is helpful to ask for a specific room number.
You should follow up and call the hotel a week or two before you travel to confirm the same information. Doing this will help ensure that there won't be any surprises when you check-in.
In the past, people have reserved accessible rooms only to find out that they were assigned a hearing-accessible room vs a mobility-accessible room. Or worse yet, that a note was never put into the system that you needed an accessible room at all.
Book your rental car as soon as you know your dates
Lately, rental cars have been hard to come by and certain types of rentals sell out quickly. It is best to reserve the type of car you need well in advance.
This is especially true if you require an adapted vehicle to accommodate your wheelchair.
Check cancellation policies for lodging, car rentals and tours
While, hopefully, all of your travel plans will go according to plan, things sometimes happen which may require you to cancel your trip (or at least part of it).
Always review the cancellation policies for anything you book ahead. This includes lodging, flights, car rentals, and tours or tickets to attractions.
Which Hawaiian Island is Best for Wheelchair Users Recap
There has been a lot of information presented here, and you may be on overload trying to take it all in.
So here's a short recap of what each island has to offer in order for you to choose the best Hawaiian Island for wheelchair users, or at least for your specific trip.
Oahu
Oahu is best if you like a city-type atmosphere with the option to go to less busy parts of the island.
It has accessible hotel rooms, public transportation and adapted vehicle rentals. If you are looking to do some adaptive surfing, then this is the island for you.
Other popular sites are Pearl Harbor, Kualoa Ranch for movie tours, attending a luau, relaxing on an accessible beach, and the Byodo-In Temple.
Big Island
The Big Island will require renting a vehicle to get around. It offers accessible hotels and the popular Hawaii Volcanoes National Park.
Other activities include accessible waterfalls, the chance to snorkel with manta rays, an accessible ATV tour and accessible beaches (although renting a beach wheelchair will be required). There are limited and poor choices for attending a luau.
Maui
If you are looking to rent an accessible condo, this is the island for you. It also offers accessible hotels.
A rental vehicle is suggested but not required if you plan on doing tours.
The island offers accessible beaches, is known for its whales and has a great whale-watching tour, Haleakala National Park, accessible waterfalls along the Road to Hana, and a luau.
Kauai
The Garden Isle has accessible hotels and tours, although renting a vehicle is recommended to get the best experience.
It is one of the best islands to get a more local and less touristy experience and offers a variety of accessible things to do.
You can spot sea turtles and monk seals, take an incredible accessible helicopter tour, visit Waimea Canyon, see several waterfalls, enjoy accessible beaches (with free beach wheelchairs), take an ATV ride, and attend a luau.
Author Bio
Kristin Secor is the author behind the accessible travel blog World on Wheels Blog. She was born with a rare form of Muscular Dystrophy which affects her mobility, balance, endurance and breathing. Despite these challenges, she has pursued her love of travel and exploring new places. She hopes to share her experiences with others and provide valuable resources to help make accessible travel planning easier and inspire people of all abilities to travel.