Are you planning a trip to Hawaii and have questions about Hawaii travel insurance? Get all the info and find out whether or not you actually need it for your Hawaii vacation!
This post about Hawaii travel insurance was written by Hawaii travel expert Marcie Cheung and contains affiliate links which means if you purchase something from one of my affiliate links, I may earn a small commission that goes back into maintaining this blog.
You're finally booking your dream vacation to Hawaii. You've saved up, planned the trip, and now all you need is to pull the trigger and lay down some serious cash.
While Hawaii is known for its beauty, it is also known for being one of the more expensive vacation destinations, and what if something happens and you aren't able to go?
Do you just lose out on the thousands of dollars you just spent, or should you suck it up and purchase travel insurance? Do you really need it?
With the current events going on in the world today, the answer is a resounding yes!
Traveling without the right coverage could lose you everything in the event that your plans change. While no one likes the idea of dumping money into an insurance company, I absolutely encourage you or anyone else planning a trip to get travel insurance, especially to Hawaii. Keep in mind; you don't need it until you NEED it!
This blog post will discuss how travel insurance works and why it's worth it for most people. We'll also review Allianz, which in my opinion is one of the best companies for travel insurance.
I use them personally for every single flight, and they're fantastic!
Want to skip all the planning and just access my detailed Hawaii Itineraries complete with daily schedules, kid-friendly activities, and travel hacks? Click the button below.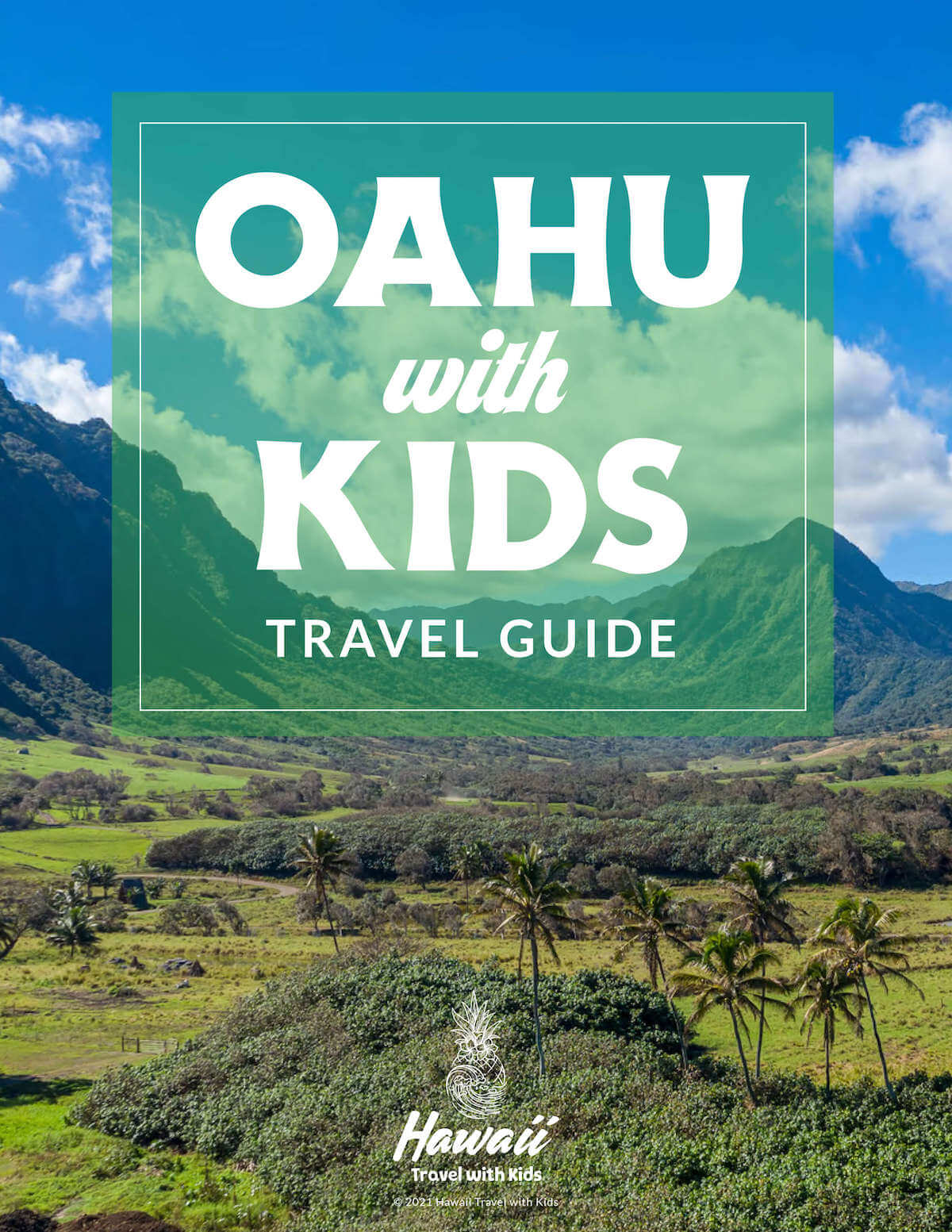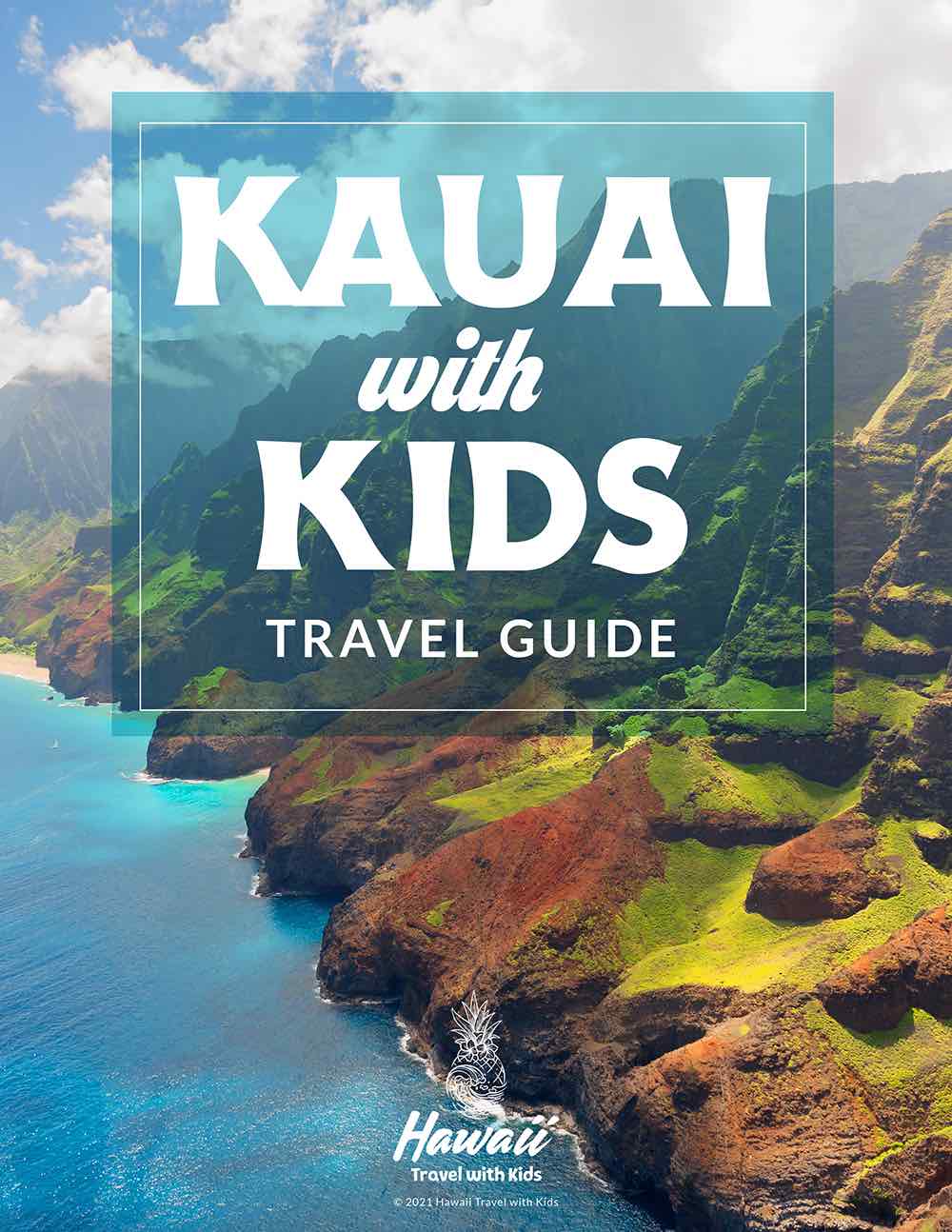 Planning a Trip to Hawaii FAQs
How much does a trip to Hawaii cost?
A trip to Hawaii can really vary in cost. It depends on how many kids/adults are going, where you stay, how long your trip is, and what you do. That said, a one-week trip to Hawaii for a family of four will usually run about $8,000. That includes airfare, hotel, food, and a few activities. You can see how I came up with that number HERE.
What's the best way to plan a trip to Hawaii?
First, narrow down which island(s) you want to visit and book your airfare, hotel, and rental car. Then, do a little research to find a few activities you want to do, places to see, and tasty food options. From there, you can come up with an itinerary based on locations. It's also important to learn a bit about Hawaiian culture and history, and learn a few key Hawaiian words so you can be a respectful traveler.
How many days in Hawaii is enough?
I usually recommend a minimum of 7-10 days for a Hawaii vacation. That gives some flexibility on travel times and options to do some activities and have time to relax. If you plan on island hopping, please allow 5-7 days per island.
Why Has Travel Insurance Become So Popular?
The pandemic has changed a lot about the way we book, travel, and plan getaways. It has also changed our views on travel insurance. Travel insurance is gaining popularity due to this new focus on health and health-related concerns.
Travel insurance helps if you have to cancel for covered reasons relating to health emergencies or COVID-related circumstances. It can offer you covered medical and dental benefits on your trips. Medical evacuations are covered in the case of an emergency, as well as many other accidents and unforeseen inconveniences.
What are the benefits of travel insurance?
There are many benefits to using travel insurance. A few benefits include: covering missing bags, health emergencies, stolen goods, and even cancellations of your much-anticipated trip.
Travel insurance can also help you and your family offset the cost of flight delays or other inconveniences that affect your trip itinerary. There are even options to cover multiple family members or include everyone in your travel party so that everyone has peace of mind during your trip.
This is especially helpful if you are traveling with multi-generational families, as it can cover health emergencies for young children, teenagers, and grandparents who are accompanying you.
Travel insurance gives you and your family peace of mind when traveling. Plus it offers 24-hour assistance with any problems you may encounter on your journey to and back home from your destination.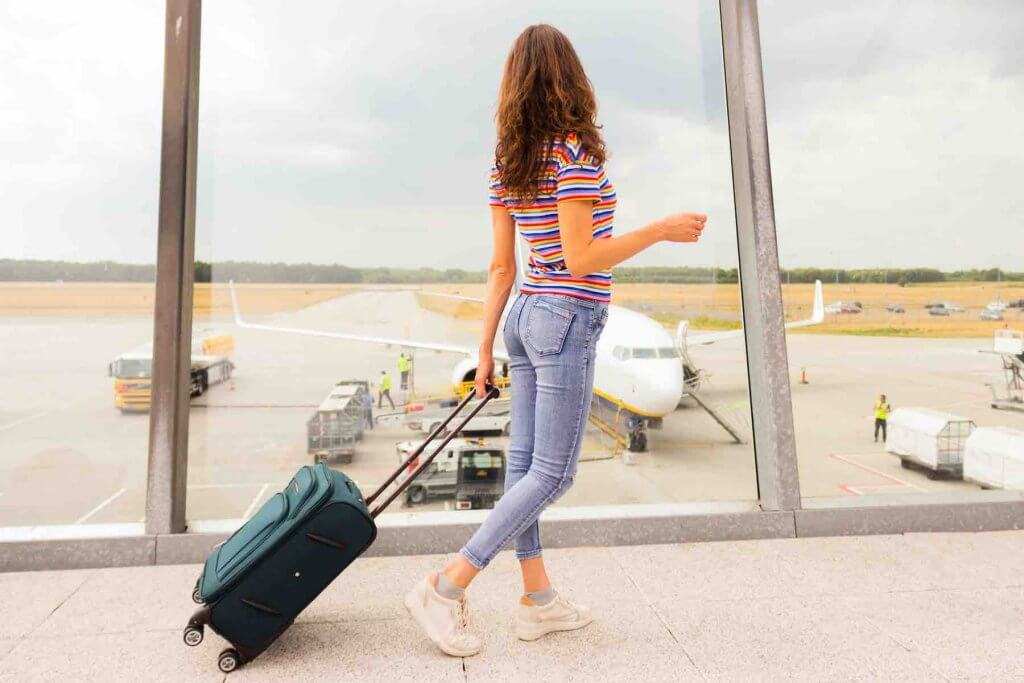 Do I Need Travel Insurance for Hawaii?
While it is not a requirement to get travel insurance to take a vacation to Hawaii, it is highly recommended.
It is incredibly beneficial for you and those accompanying you on the trip if you do get it. Travel insurance can help in the event that your vacation rental gets flooded or is affected by any other natural disaster. Hint: Hawaii does have tropical storms and hurricanes.
Since the Hawaiian islands are close to volcanoes, oceans, and battered by the sea, constant erosion and natural weathering processes are a real concern. Travel Insurance will protect you and your stuff in the unlikely event of a natural disaster.
Hawaii also still has COVID protocols in place. So if you or a member of your party, unfortunately, tests positive, then there are options to cover your trip cancellation for that and similar reasons.
Is Travel Insurance for Hawaii Worth It Overall?
Travel insurance for Hawaii is absolutely worth it in the overall grand scheme of your trip. Travel insurance can cover you from the booking stages by helping to refund you if your trip gets canceled.
It can also aid your flying stages by helping to cover flight delay expenses or missing bags. Finally, it helps your travel and return stages by covering emergencies like health concerns, accidents, or stolen goods.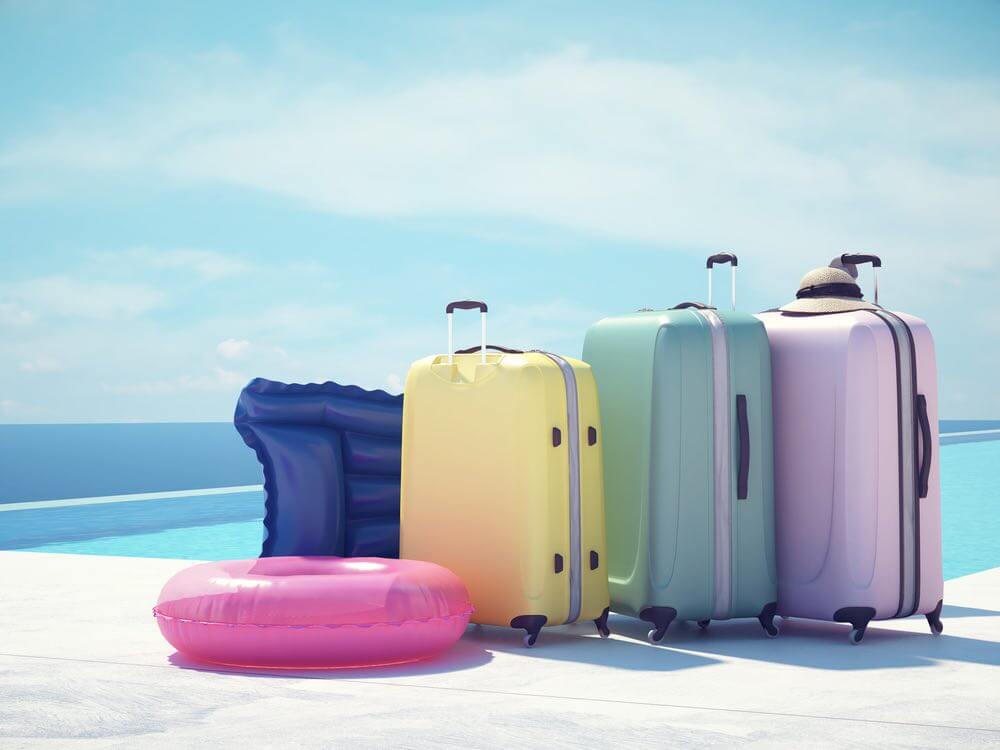 Best Travel Insurance for Hawaii: Allianz
The best travel insurance for Hawaii by far is Allianz. My family and I have used it for every flight we have taken to Hawaii since I was pregnant with my oldest. Allianz has been the most helpful and easily accessible travel insurance company we have ever worked with.
I want to emphasize that we primarily use Allianz for travel insurance on our flights. That way, we're covered in case we need to cancel a trip. It's really affordable (we pay about $100 total for our family of four).
However, they offer much more comprehensive travel insurance plans.
They have 24-hour assistance and an on-call group of specialists with access to a worldwide network of pre-screened hospitals. That means no matter where you are in the world, they have a place for you to go to get the medical care you deserve.
How Travel Insurance Works with Allianz
Travel insurance with Allianz is simple and easy to navigate. With specialists on call 24/7, you can call anytime with any questions about travel coverage, which plan is best for you based on your travel needs, and help if you need to file a claim.
They also offer a "Get a Quote" feature on their website. This allows you to browse coverage options and get a cost estimate based on your needs without needing to even pick up the phone.
This feature makes it very easy to browse custom coverage and then estimate your budget for the rest of your trip while factoring in your travel insurance.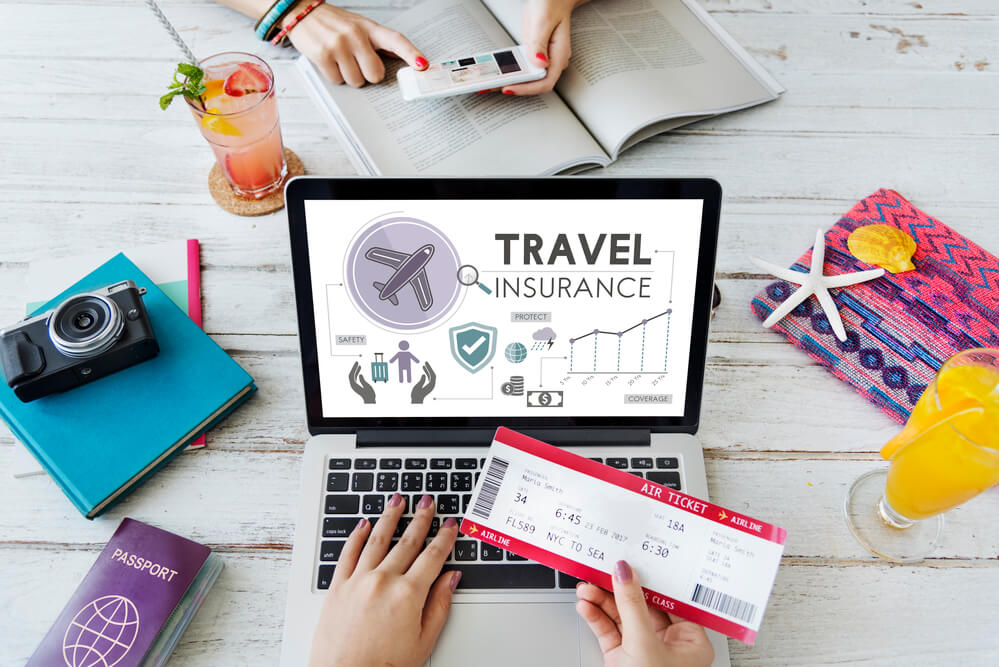 What's Covered with Allianz Travel Insurance to Hawaii?
Does Allianz Cover Covid?
Allianz offers a unique coverage addition for epidemic-related concerns. This is especially helpful in 2021.
Usually, epidemic-related concerns, fear of travel, and travel advisory warnings are not typically covered by travel insurances. But with Allianz, you can feel secure that this additional coverage is an option for you. So no matter what situation you encounter, you can be prepared.
Not all plans include all of the additional coverage. So you will want to make sure that your Declaration of Coverage includes the 'Epidemic Coverage Endorsement'. While not all of the plans include this endorsement, there are temporary claim accommodations relating to COVID concerns as well.
That means whether or not your current plan includes the endorsement of all of the epidemic coverage, there are several temporary claim accommodations that can be used for all purchasers of Allianz travel insurance.
The current temporary claim accommodations include emergency medical care for an insured individual who becomes ill with COVID while on their trip. That's if the plan of the insured includes the Emergency Medical Care benefit.
It also includes trip cancellation and trip interruption. That helps if an insured individual or that insured's traveling companion or family member becomes ill with COVID before or during the insured's trip. This is included with the Trip Cancellation or Trip Interruption benefits.
So, as you can see, Allianz has your health in mind while you travel. That's because it covers anything the world may throw at you in these current times.
Can You Cancel For Any Reason with Allianz?
When it comes to cancellations, Allianz understands that sometimes life happens. While this type of coverage is not offered in their online options, you can speak to your travel agent about your options and purchase this type of insurance with Allianz through a travel advisor.
Many travel insurances do not offer 'cancel any time' coverage at all. Or if they do, it is not such a great deal in the grand scheme of things. Allianz has one of the best deals when it comes to 'cancel any time coverage.' They can reimburse you 80% of your costs.
This is the highest percentage back rate among popular travel insurance companies by at least 5%.
Does Allianz Offer Refunds?
Allianz offers trip cancellation and trip interruption benefits which can reimburse you the cost of your canceled trip. If you have to cancel your trip or it gets interrupted for any of the covered reasons listed in your plan, then Allianz helps reimburse you for your prepaid, non-refundable trip payments.
The covered reasons include many of life's unfortunate, unforeseen circumstances. These include situations like a natural disaster that floods your booked vacation home, a sudden medical emergency, a family member's death, and even jury duty or a divorce.
These benefits offer a wide range of coverage that can protect you. And they will help you get your money back if any of these events happen to you before your trip.
Remember that to utilize these benefits, your selected plan must include them in your Declaration of Coverage. And you must notify your travel supplier within 72 hours of the cancellation.
Allianz also offers to cancel any time coverage. That will help reimburse you 80% of your costs in the event of a cancellation.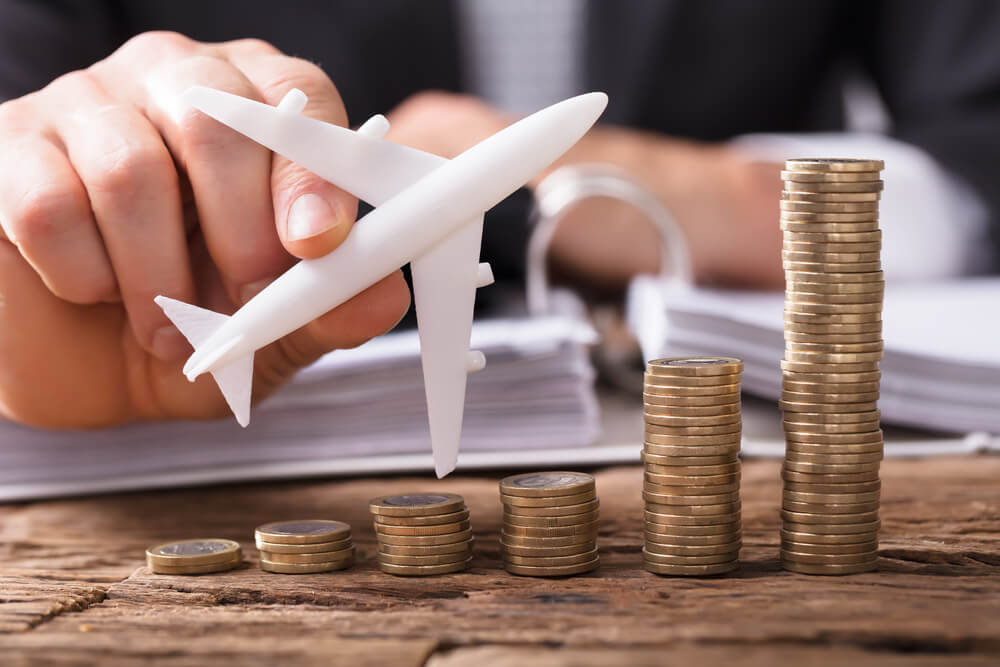 How Much Does Allianz Charge for Travel Insurance to Hawaii?
The cost of a plan with Allianz varies by the cost of your trip, chosen coverage and benefits, age of the primary traveler, and dates of your planned travel.
Like I said before, we usually use them for travel insurance for our flights to Hawaii. It costs about $100 for our family of four.
However, they offer much more robust plans. These are perfect for people at a higher risk for getting sick while traveling and might need medical care.
The average price of the premier plan is usually around $1,200 for the average 30- to 40-year-old traveler staying in Hawaii for two weeks.
This is specifically for the OneTrip Prime package. It covers the Epidemic Coverage Endorsement, Trip Cancellation, Trip Interruption, Baggage Loss, Emergency Medical, Emergency Transportation, and much more!
This package is great for a one-time trip for the whole family. Plus it offers many benefits with the options for upgrades and rental car damage coverage.
However, Allianz offers many other packages that can cater to your needs. And they have multiple travel plans if you want more choices.
For example, if you want a slightly cheaper package that still covers all of your basic needs, they have the OneTrip Basic. This plan is quite affordable and includes Trip Cancellation, Interruption, and limited Baggage Loss, and Emergency Medical benefits.
For those who are planning multiple trips or who are always traveling, they offer an AllTrips selection from basic to prime. The perk of this package is that if you don't need cancellation covers, it offers extended medical benefits. This is an amazing comfort if you are traveling overseas consistently.
Overall, Allianz has packages for affordable prices for any type of situation and coverage you could ask for.
Investing in Travel Insurance May Seem Like It's Not A Necessary Expense, But When You Need It It Is Well Worth It!
In today's world, travel is more accessible than ever. And many of us are fortunate to have the opportunity to go places that were once only a dream.
However, when you're on vacation in Hawaii or anywhere else for that matter, being prepared with the right insurance can make your trip even better.
Whether it's medical care while traveling abroad or just peace of mind knowing you will be taken care of if something happens before or during your Hawaiian getaway, investing in an affordable plan like our company offers may seem like a luxury but could prove invaluable should disaster strike!
When you consider how much time and money it costs to get back on your feet after an incident, investing in travel insurance for vacationing in Hawaii seems like a no-brainer!