Don't forget to think about the airplane when you're thinking about your Hawaii packing list. Keep scrolling to find out what I pack in my carry-on bag for Hawaii!
This Hawaii packing list for the airplane was written by Hawaii travel expert Marcie Cheung and contains affiliate links which means if you purchase something from one of my affiliate links, I may earn a small commission that goes back into maintaining this blog.
I've flown to Hawaii about 35 times so far, and I think I've got my Hawaii packing list paired down brilliantly.
I know exactly what I need (vs the stuff I never use), and I can practically pack it up the morning of our flight.
Of course, when we traveled to Hawaii with a baby or toddler, we also brought along diapers, wipes, and other baby travel essentials.
Now that our kids are a little older, this Hawaii packing list works for our entire family.
I'm also sharing some of my favorite products that we always add to our packing list for Hawaii vacation that everyone will want to have!
Find out the 17 things people always forget to pack for Hawaii!
Want to skip all the planning and just access my detailed Hawaii Itineraries complete with daily schedules, kid-friendly activities, and travel hacks? Click the button below.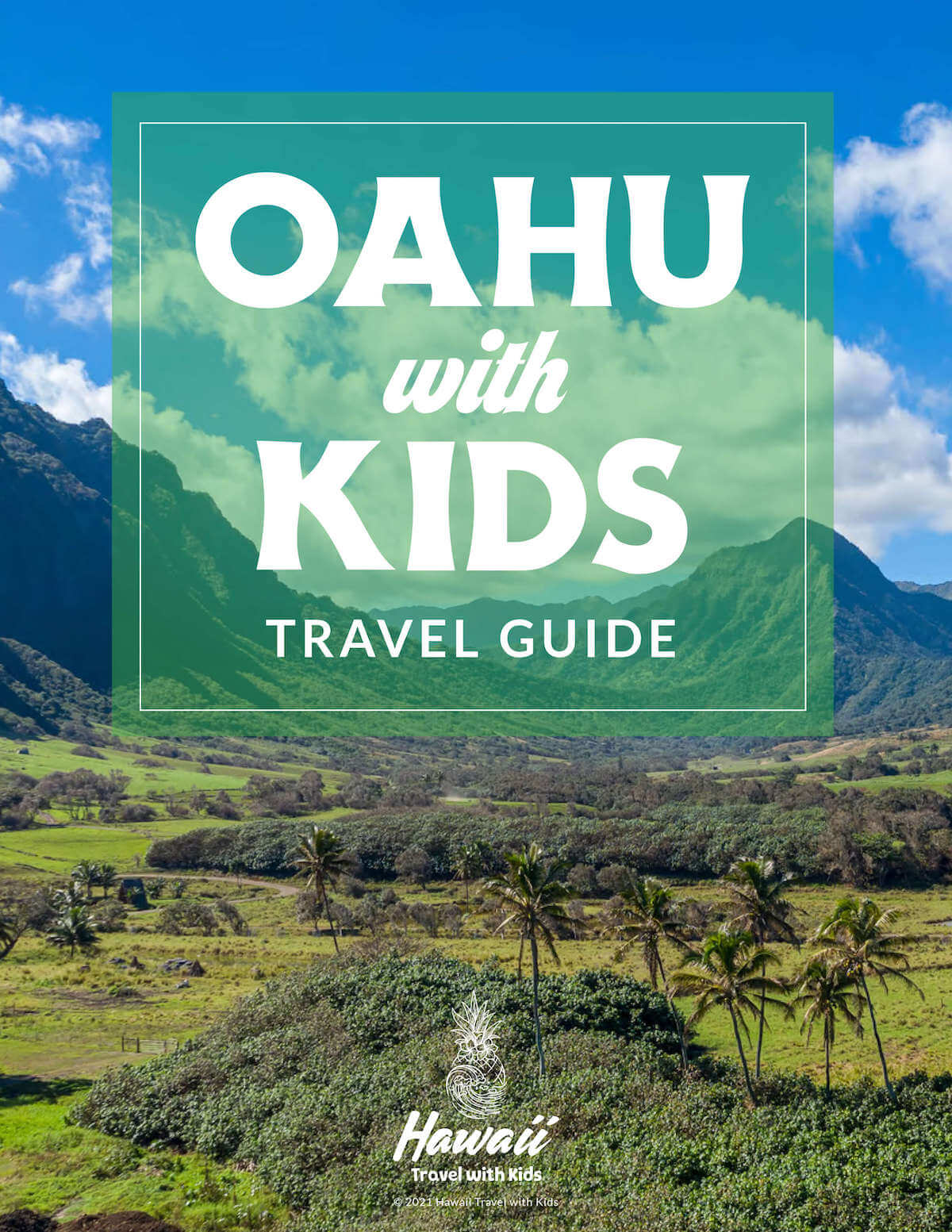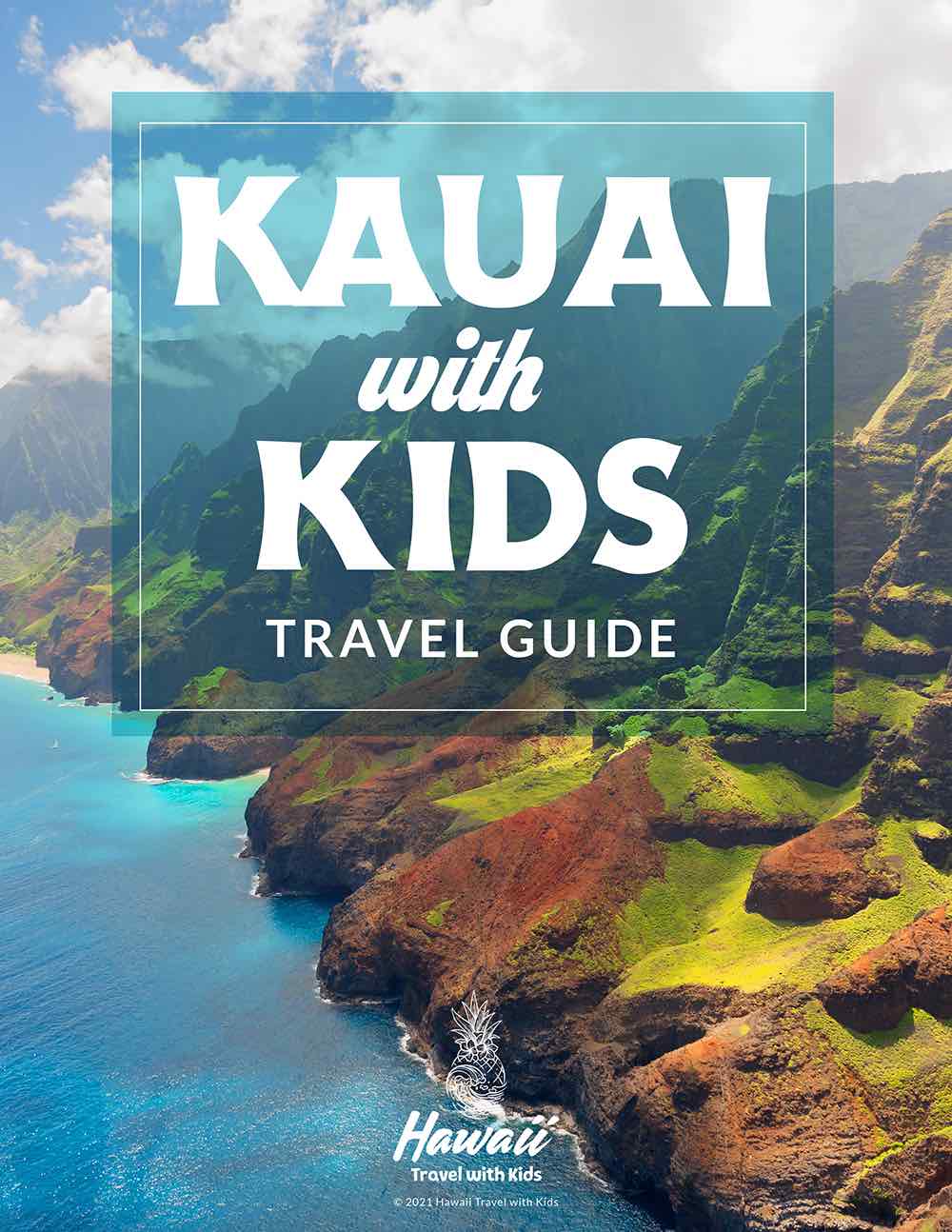 Best Carry On Bags for Hawaii
The first thing I want to talk about is my favorite types of carry-on bags. Now, if you don't want to over-pack, you should find a bag that will also work as a beach bag.
Personally, I like to keep them separate as they serve very different purposes.
I want my carry-on bag to be comfortable to move around the airport, and I want enough compartments for everything to be easy to find.
For my beach bag, I need it to be waterproof and have large pockets to store items like beach towels and toys.
So, let's talk about my favorite carry-on bags.
Backpack
Since having kids, I've been using backpacks as my carry-on bag for family trips. I love being hands-free, and it keeps me from getting a sore back when I'm trekking around the airport.
I have an older version of this backpack, and it's the bag I've been using for the past 4 years when flying with kids. Check out the latest prices and more details.
There's really a pocket for everything and a padded sleeve for my laptop.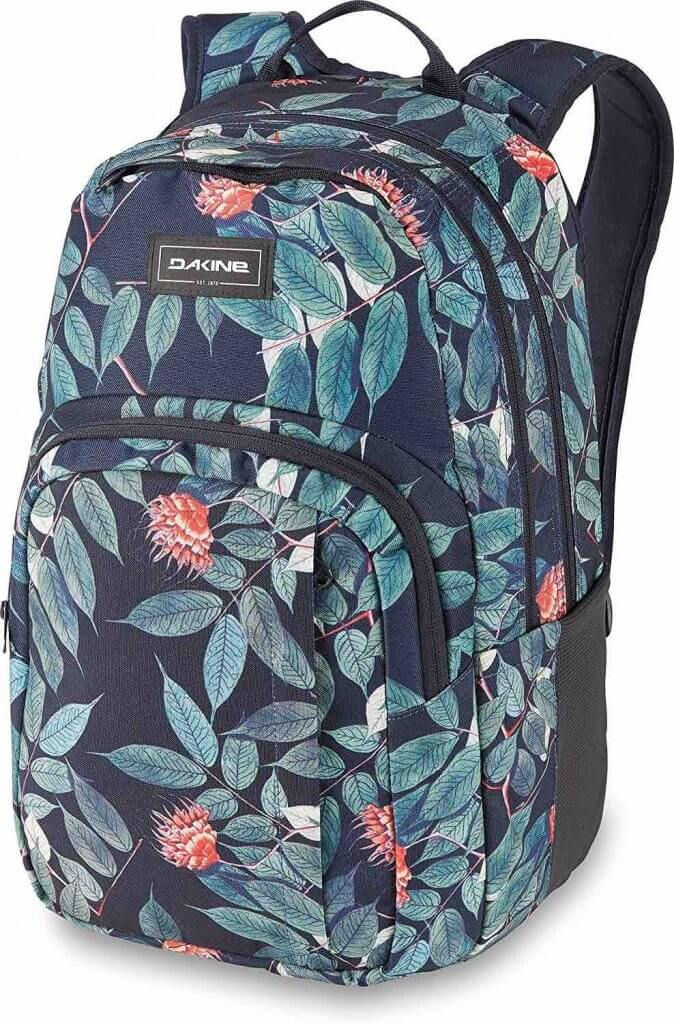 Tote Bag
When I travel to Hawaii without kids, I usually take a tote bag because I don't need to haul around so many electronics.
I like that I can just stash things in it without having to be overly organized. And I can usually put it under the seat in front of me for easy access.
It doesn't get much cuter than this Aloha print tote bag. There's a zippered pocket on the outside where you can stash keys or your phone for easy access.
I have this bag in a different print, and I use it for my carry-on bag as well as my beach bag (and to go shopping). It's insanely lightweight and can fit SO many items. Check out the latest prices and more details.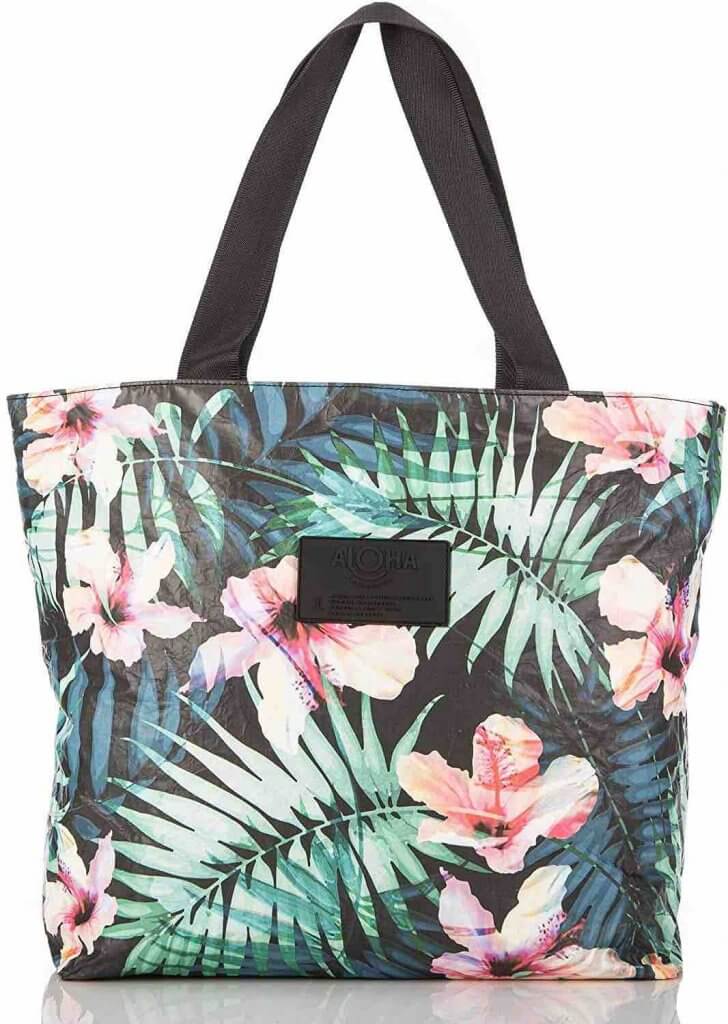 Rolling Suitcase
I really only use a rolling suitcase for Hawaii when I'm packing a lot of items I won't need during the flight. It's way too cumbersome to open up a suitcase mid-flight.
It's really best to use a rolling suitcase if you are only packing carry-on luggage (instead of checking your bags.)
If you are packing for Hawaii in a carry-on, you will want a sturdy one that will fit all your needs.
This rolling suitcase is really easy to wheel around the airport. There are zippered sections of the suitcase that easily fit some packing cubes.
I love that it comes in a variety of colors, so you can pick one that will be easy to spot at baggage claim among the sea of black bags. Check out the latest prices and more details.
Ultimate Hawaii Packing List
Here are the top things to pack for Hawaii for your beach vacation. Since there are so many things to consider when packing for Hawaii vacation, I will break it down into sections so you can easily find what to pack for a trip to Hawaii!
From Hawaii trip essentials to what clothes for Hawaii trip you need to pack, this is your ultimate Hawaiian vacation packing list you can use for all the Hawaiian islands.
What to Pack on a Trip to Hawaii: Airplane Essentials
When packing for Hawaii, you will want to have enough stuff to enjoy your airplane ride. Here are some airplane essentials
Reusable Water Bottle
It's crazy easy to get dehydrated on an airplane without even realizing it. That's because the air is really dry and always circulating. See the top-rated water bottle here.
Most airlines are still offering complimentary beverages, but only a few times during the flight.
That's why we make sure every family member has their own water bottle.
I'm actually a really slow drinker, so I like to sip my water bottle throughout the flight. My kids are really clumsy, so they will knock over their complimentary beverage if we don't pour it into a water bottle.
We're pretty obsessed with our Hydro Flasks. They keep drinks ice cold for hours. We usually add stickers to them to customize them.
A water bottle is something that should be on everyone's Hawaii travel packing list.

Snacks
The flight to Hawaii is about 6 hours from the West Coast and 10 hours from the East Coast. You will definitely get hungry at some point.
Unfortunately, many airlines are no longer offering complimentary in-flight meals. Some aren't even carrying food you can purchase (or they might run out before they get to your row.)
That's why it's important to bring your own food on the plane.
We try to bring pre-packaged snacks that we can eat on the airplane while we're waiting for our bags, at the car rental place, or on the drive to the hotel.
Some of our favorite items are protein bars, jerky, granola bars, crackers, etc.
But, we also try to get something "fresh" at the airport. Sometimes that's a sandwich, fruit, salad, yogurt, etc.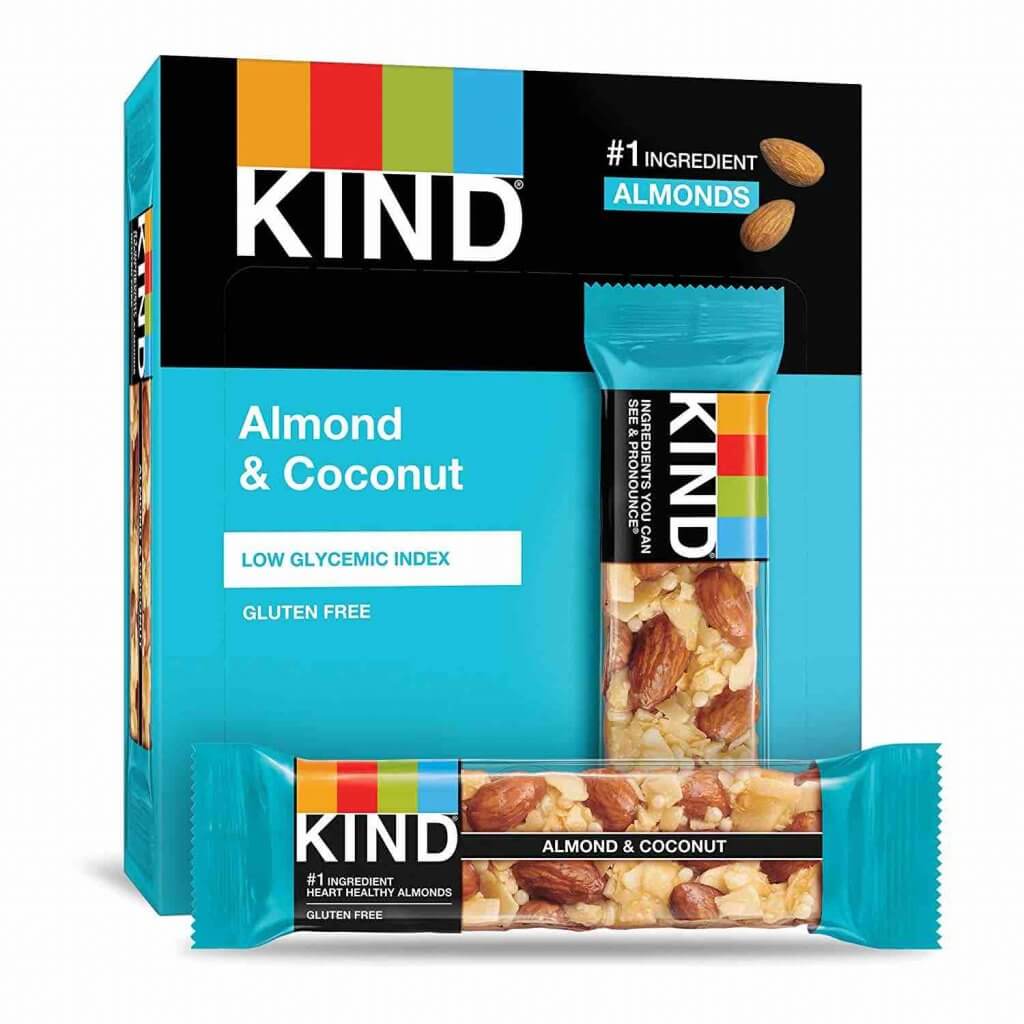 Antibacterial Wipes
One of the things that I always travel with now that I'm a mom is antibacterial wipes. We always use Lysol because it's the brand I'm most familiar with. Check out the latest prices and more details.
The first thing I do on the airplane is wipe down the tray, window, armrests, air vent dials, and anywhere I think my family might touch.
We also usually bring hand sanitizer and/or hand wipes to use before we eat anything.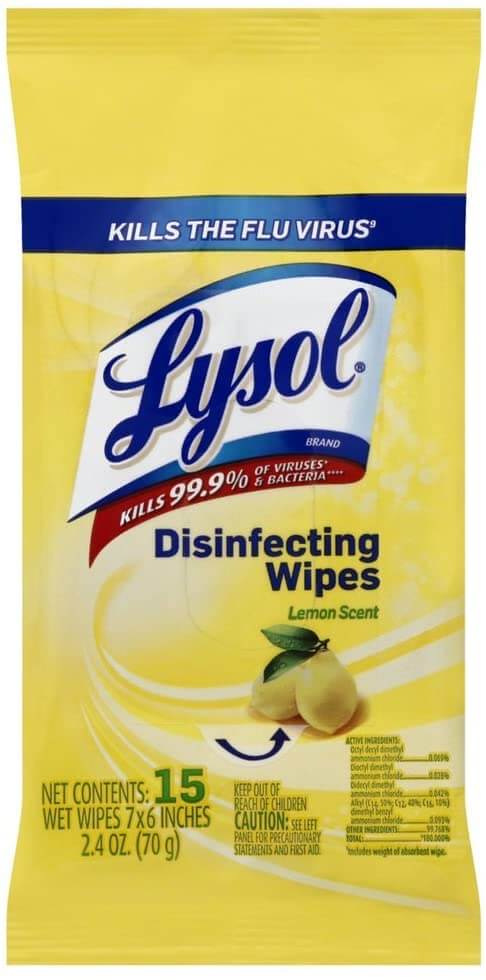 Noise Cancelling Headphones
I used to think my husband was exaggerating when he told me he "needed" noise-canceling headphones to travel. I mean, the good ones are so expensive. See the top-rated noise-canceling headphones here.
Then, I tried them. Holy moly, are they a game-changer.
Usually, the 6-hour flight to Hawaii from Seattle leaves me feeling exhausted. But when I wear the headphones, I don't feel nearly as drained.
We love them so much that even our kids have them to use with their iPads. It helps to improve their moods a lot when we land.
While we've tried several brands, the best ones are Bose.
Electronics
Electronics are usually one of the top things to bring to Hawaii that you won't forget, but I thought I'd include them on the list anyway.
If you are traveling with electronics, you will definitely want to carry them on the plane. Otherwise, you risk damage or theft in your checked luggage.
I always put my laptop in a laptop sleeve in order to protect it while it's in my carry-on bag. Find the best prices here.
And the kids always pack their iPads and Nintendo Switches.
Charging Cables
You will definitely want to pack charging cables for all the electronic devices you will be using in flight.
We try to make sure to pack at least two charging cables for our Apple products that we can rotate between our family of four. Find the best prices here.
Plus, cords for the Nintendo Switches and my laptop.
We also pack most of these cables in their own electronics pouch to make them easy to find in our carry-on bags. Check out the latest prices and more details.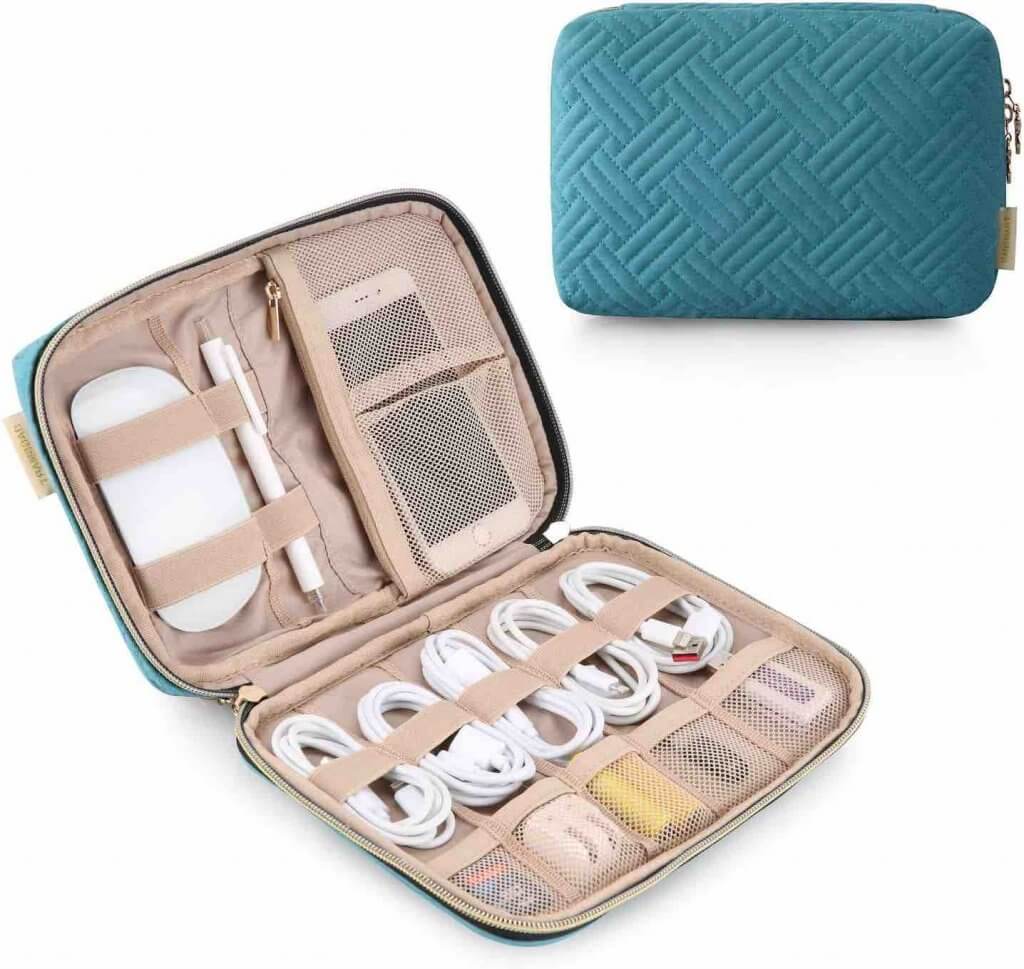 Battery Pack
One of the travel hacks I picked up a few years ago is to always fly with a battery pack. See the top-rated battery pack here.
While many airplane seats now have USB chargers that can charge your phone, they aren't super strong and won't charge up an iPad.
So, if you're bringing iPads or other entertainment devices, you'll definitely want to have a battery pack to keep it charged for the full flight.
Just make sure it's TSA-approved, and don't pack them in your checked luggage.
We have several battery chargers, but we tend to bring our Anker one the most.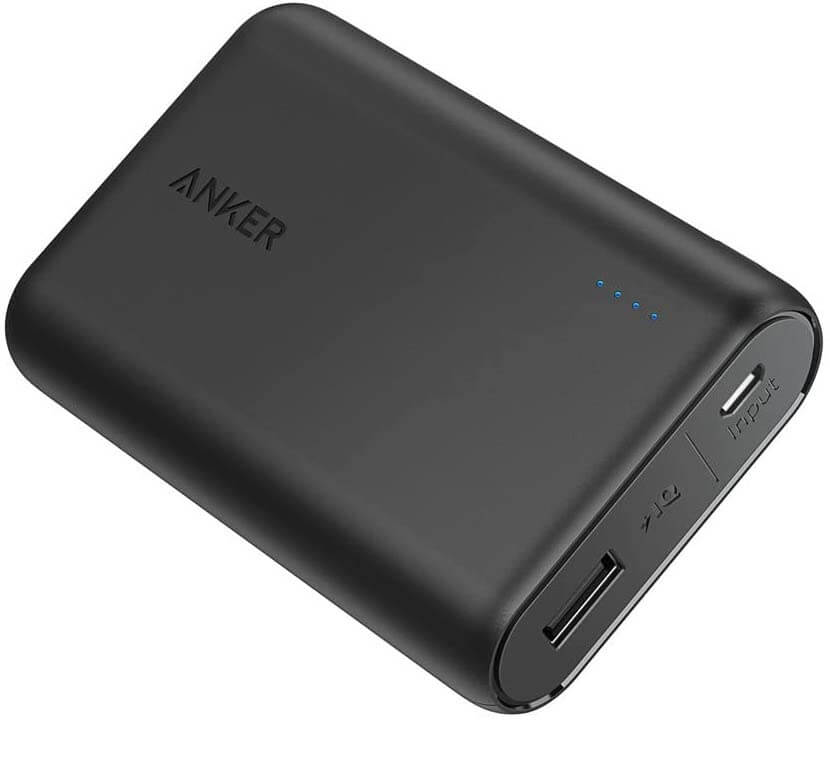 Sweater or Sweatshirt
I know that I'm easily cold, but it can be downright chilly at the airport and on the airplane.
We see a lot of people dressed like they are heading to the beach, but they are shivering on the airplane for hours.
While airlines used to hand out pillows and blankets for flights, that's becoming rare.
So, plan ahead and bring your own sweater, sweatshirt, or jacket to keep yourself nice and comfortable on the flight to Hawaii.
A sweater is usually one of the things to pack to Hawaii that most people forget, but I found it essential, especially on the plane!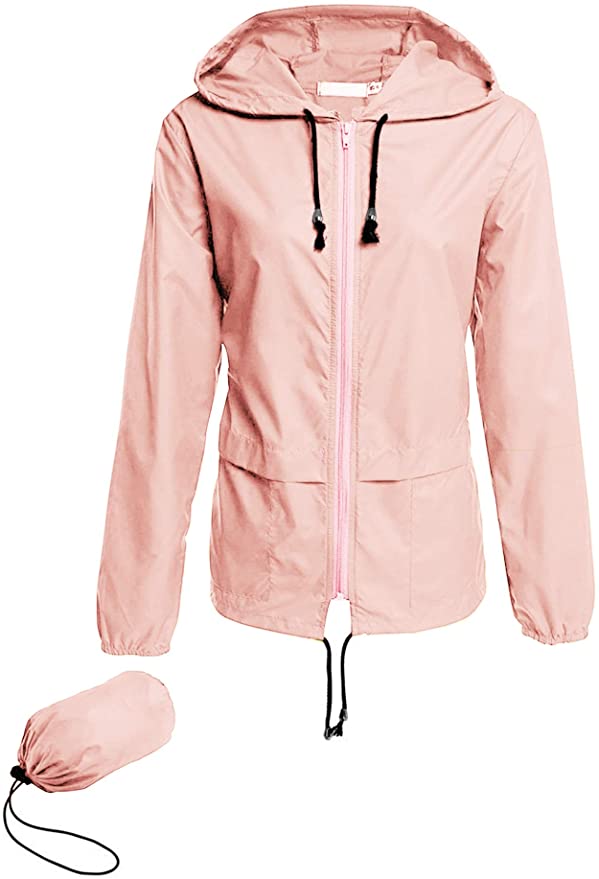 Sunglasses
One of the things I love about the airports in Hawaii is that many of them have areas that are open-air. It's amazing to get that first boost of sunshine!
But, that also means it's super bright.
It's super smart to keep your sunglasses in an easy-to-reach pocket of your carry-on bag. That way, you can put them on while walking to baggage claim.
Plus, it saves you from having to dig around in your checked bag before heading to pick up your Hawaii rental car.

Travel Documents
There have been times when my phone has died during the flight, and I've left my charging cables at home.
Of course, I usually realize this when I'm on the shuttle to the car rental place and I'm trying to pull up my car rental reservation.
So, I've learned to print out any important travel document just to make sure I'm square before heading anywhere.
That means not only the car rental reservation but any vacation rental instructions (like the code to the lockbox.)
Pen
This is the item I forget the most on my Hawaii packing list. And it's the one I always need.
Just before you land in Hawaii, you will be asked to fill out a declaration form. This is where you write down where you are staying in Hawaii, what you are bringing into the islands, who are traveling with you, etc.
The airlines will not give you a pen. So, you either need to bring your own or ask around the airplane.
Also, some airlines offer a bunch of bonus miles if you sign up for their credit card during the flight. You'll need a pen if you want to take advantage of any of the deals.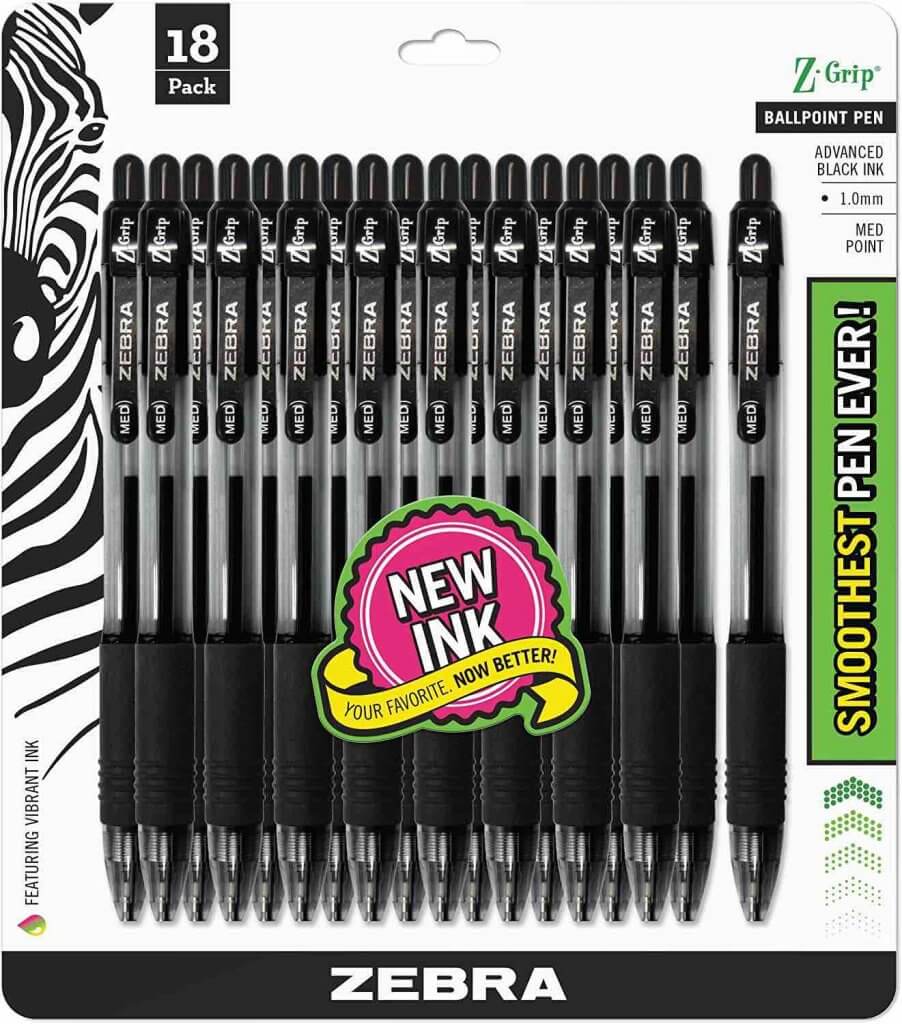 Screen-Free Entertainment
Throughout the years, we've experienced all kinds of technical issues when flying to Hawaii.
Sometimes the in-flight entertainment is glitchy, a charging cable isn't working, or the flight is delayed, and we run out of battery life.
That's why it's really helpful to have a screen-free activity to entertain yourself.
I usually find a lighthearted book to read (either from Costco or at the airport), or I bring along a little book of crossword puzzles or sudoku.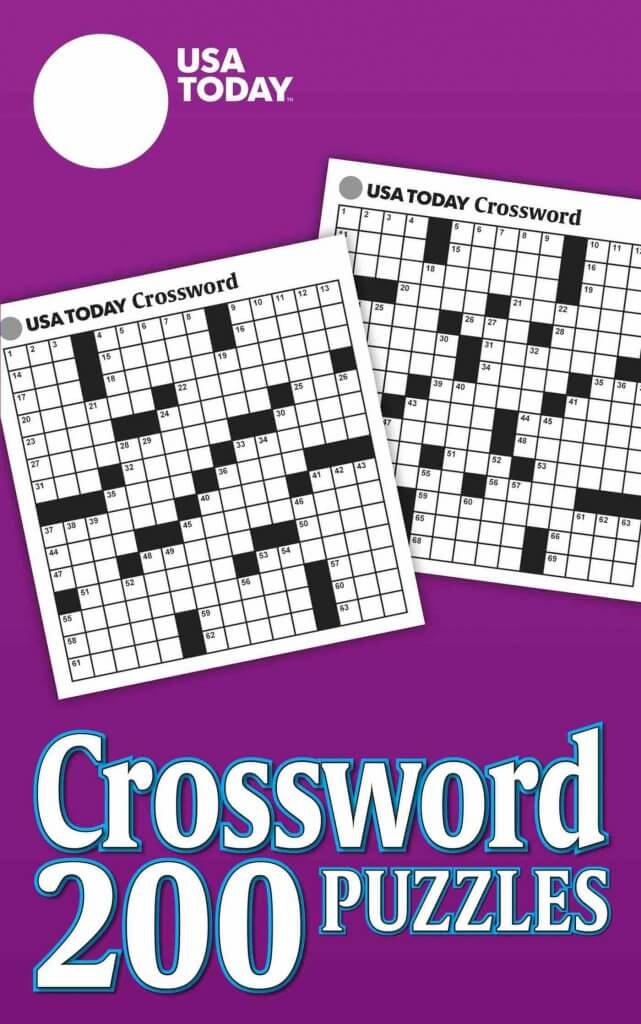 What to Take to Hawaii: Clothes
Many people wonder what to wear in Hawaii during their vacation, so here are some outfits for Hawaii trip you'll want to make sure you pack.
You don't want to wear jeans, since it does get pretty hot. But, here are some clothes to wear in Hawaii to know what to pack for trip to Hawaii.
Swimsuits and Beach Wear
Of course, you'll want swimsuits for your trip to Hawaii!
We personally love 50+ UPF swimwear for our beach vacation. You can choose from a regular swimsuit to one with a rash guard.
You will also want a swimsuit cover to wear as you go to the beach and back. They are pretty lightweight and can easily fit in your beach bag.
Light Rain Jacket
While many think visiting Hawaii will be full of sunshine, you never know when it is going to rain. Having a light jacket just in case there is some rain is always nice to include on your packing checklist for Hawaii.
This rain jacket is so small and compact it fits perfectly in your carry-on or luggage! Definitely add this to your Kauai packing list as it does rain a lot on this island.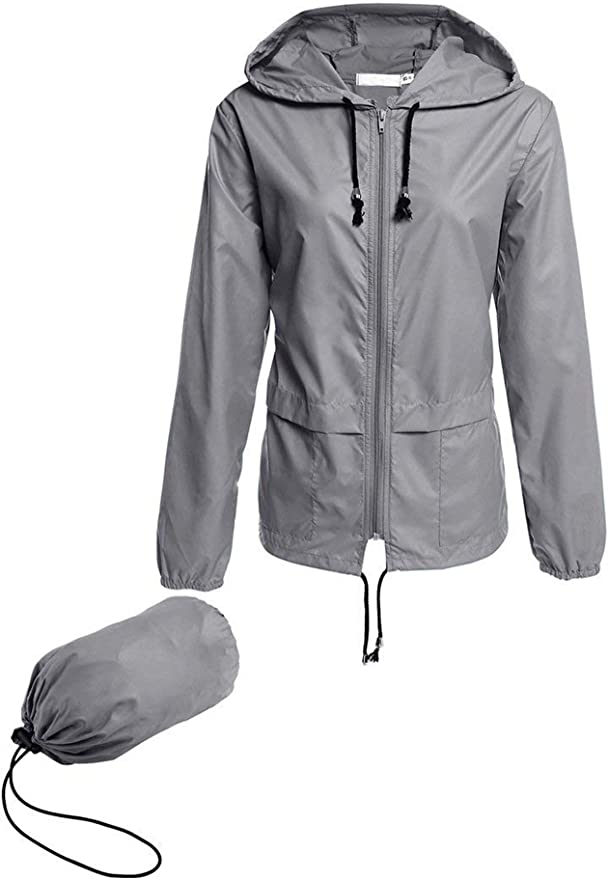 Comfortable Clothing
When determining what to pack for Hawaii for a week, you definitely want to include some comfortable clothes.
T-shirts made with cotton or bamboo usually are the most comfortable. You'll want a few pairs of breathable shorts and leggings too.
Flowy dresses are also pretty comfortable, especially if you are pregnant.
Make sure to choose Hawaii vacation clothes that are comfortable to you! If it is not comfortable, you probably won't want to put it on your packing list for Hawaii.
Resort Wear
Hawaii vacation outfits are always a good idea, at least one fancy outfit, especially if you are on a babymoon or honeymoon.
It is fun to get dressed up and go to a fancy restaurant or on a sunset cruise one night during your trip. Be sure to add a fancy night out to your Hawaii itinerary!
Aloha Shirts
While not extremely necessary on your Hawaii vacation packing list, I had to include an aloha shirt on the list. Aloha shirts are so fun to wear during your trip and are nice Hawaii attire to include in your bag if you have one. It is always fun to match the entire family with these shirts!
Warm Clothes
Warm clothes are definitely things to pack for Maui of the Big Island if you plan to visit the Volcanoes National Park or Haleakala.
It can get very cold at both of these places, so be sure to include some warmer clothes like pants and a jacket on your Big Island or Maui packing list.
What to Pack for Hawaii: Beach Gear
When figuring out what to bring to Hawaii for the beach, there are a few things you don't want to bring.
Snorkel gear is not really needed. Check where you are staying since they might offer it for free! Otherwise, you can rent from a few places close to the beach. If you plan on doing a snorkeling tour, you won't need snorkeling gear; it is provided for you!
However, here are some beach things to take to Hawaii!
Reef-Safe Sunscreen
Reef-safe sunscreen is essential for your beach gear for Hawaii. Plus, it is the only one approved for the Hawaiian islands.
Using reef-safe sunscreen helps protect all the animals and fishes in the Pacific Ocean. This is one of the top Hawaii travel essentials you don't want to forget.
Check out the best reef-safe sunscreen options here
Water Shoes
While flip-flops work perfectly fine, some people don't like feeling the rocks that some beaches have. In that case, you might want to pack water shoes!
Mesh water shoes work great, but even Crocs will be fine!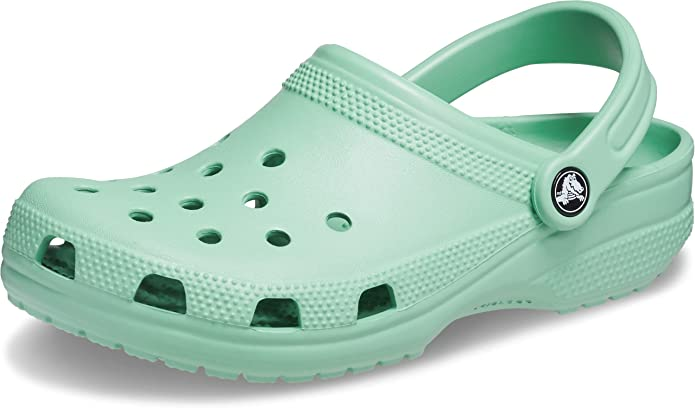 Underwater Camera
If you are planning to spend a lot of time out in the water, you might want to consider an underwater camera.
While not completely essential for your packing for Hawaii list, an underwater camera does help you capture some amazing pictures and memories! Check out the top-rated underwater camera and more details.
If you don't want to buy an underwater camera, a waterproof phone pouch is always nice to have! A waterproof phone case fits easily in your beach bag and will help keep your phone and valuables safe.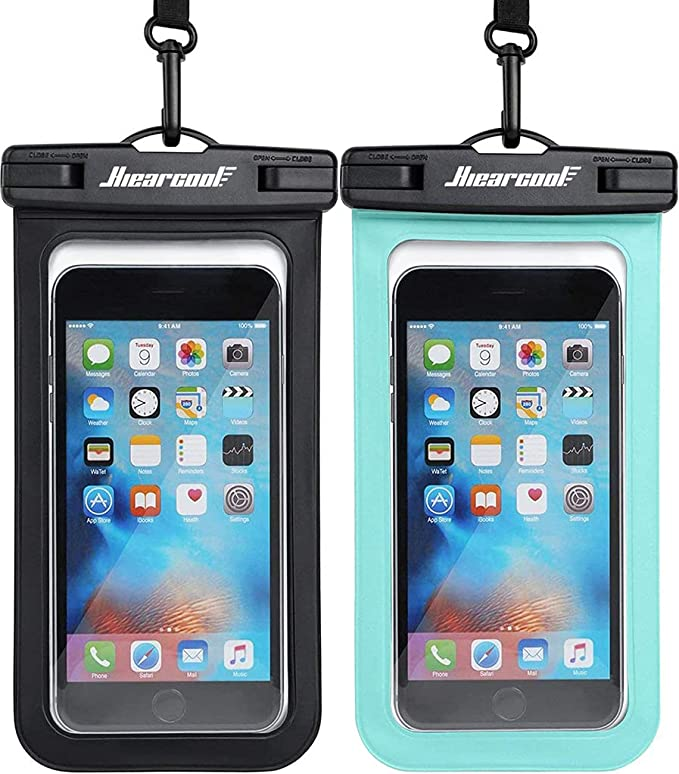 Sand Resistant Beach Towel
While you can use a regular beach towel, a sand-resistant beach towel might be helpful when you visit Hawaii too.
This sand-resistant and waterproof beach mat will help you fully relax all day on the beach without worrying about sand getting all over you.
It is also something on your Hawaii packing list family members will love and use every time you go to the beach. Plus, it folds up so nicely and is quite compact.
Sun Hats
When figuring out what to pack for Hawaii vacation, don't forget a sun hat. A hat helps keep your face protected from the sun and will also help you stay cool.
Check out the best sun hat for kids, men, and women.
Dry Bag
Another thing you'll want to pack for Hawaii vacation is a dry bag. These are so helpful when you have a big beach bag with all your essentials. You don't want everything to get wet after you finish swimming in the ocean. That's where a dry bag comes in.
You can easily fit your wet swimsuits in a wet-dry bag! That way, everything stays nice and dry, and you don't have to use single-use plastic bags or carry another bag just for wet items.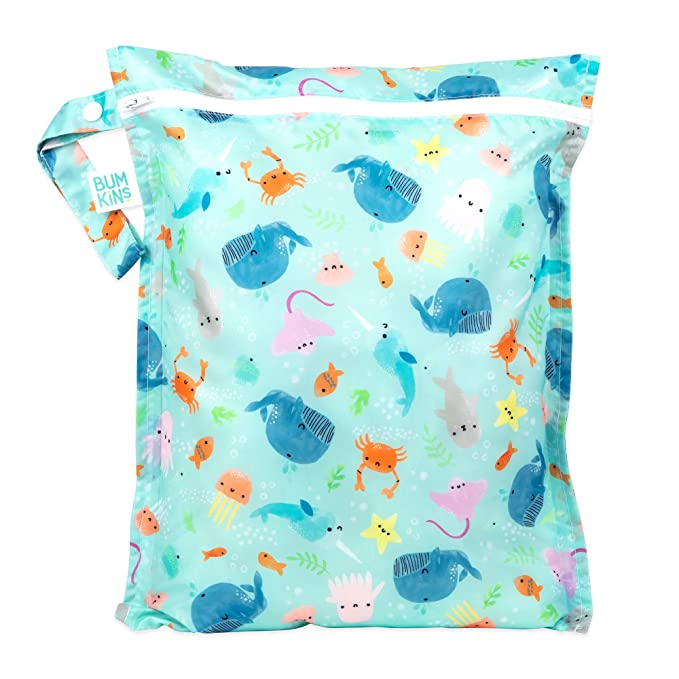 What to Pack to Hawaii: Hiking Essentials
If you plan to explore some of the beautiful hiking trails the Hawaiian islands offer, you'll want to bring along a few hiking items.
Only include these hiking items on your packing list Hawaii checklist if you plan on hiking. Otherwise, you don't really need this section.
Hiking Shoes
Some prefer hiking boots, while others like to wear comfortable tennis shoes. Some like hiking with hiking sandals!
This is all your personal preference, but you probably do not want to hike in flip-flops, so bring some type of hiking shoes!
Bug Spray
There are a lot of mosquitos in Hawaii, especially while hiking. Bringing some bug spray is always a good idea!
This bug repellent is plant-based, safe for kids, and perfect for your 10 days in Hawaii packing list.
Check out all the top hiking essentials for Hawaii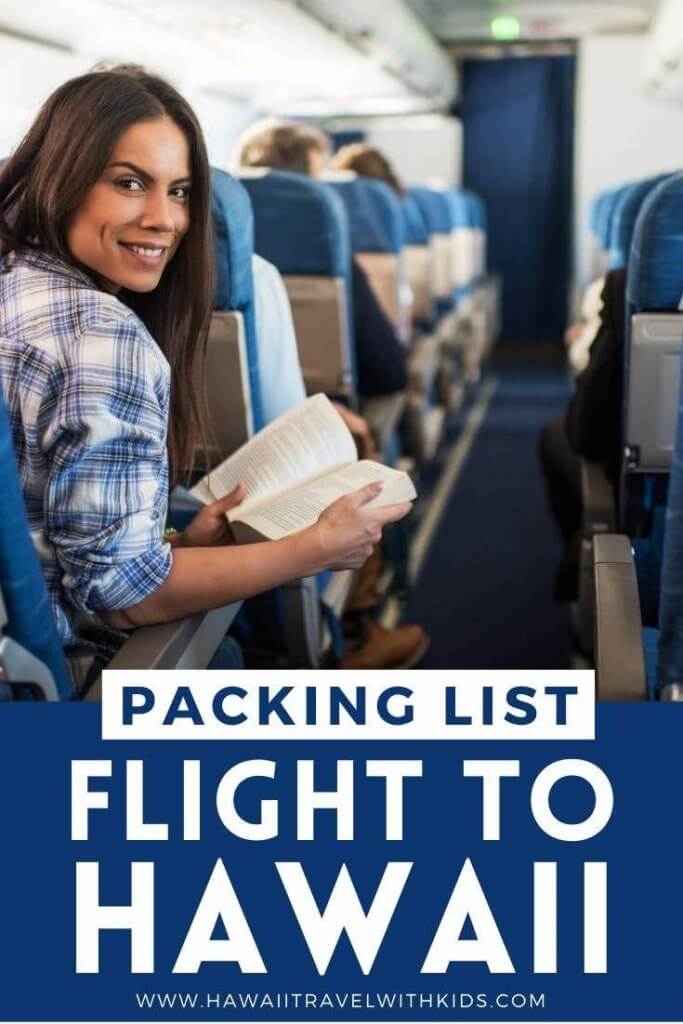 What to Pack for Hawaii Trip FAQs
What is considered carry-on luggage?
Carry-on luggage is any bag that is 22″ x 14″ x 9″ for domestic flights in the United States. It should either fit underneath the seat in front of you or in the overhead bin. If you have a rolling suitcase, those dimensions do include the wheels and handle.
Can I bring a backpack and a carry-on bag?
Yes. You can have the backpack be your personal item and then bring along your carry-on bag. Other personal items (besides a backpack) include a purse, briefcase, laptop, or other handbag.
What's not allowed in a carry-on bag?
There's a rule that you can't bring liquids bigger than 3.4 ounces (or 100ml) and you need to keep them in a clear, one-quart-size bag. You also can't bring sharp items, like box cutters or knives. Your nail clippers may or may not be confiscated depending on the agent at security.
What should I bring on a plane to Hawaii?
This Hawaii travel checklist goes over all the things you want to bring on a plane when you visit Hawaii. From snacks to phone chargers, you don't want to forget these items when you travel to the Hawaiian islands.
How do I not overpack for Hawaii?
It can be easy to overpack for a Hawaii vacation since you don't know what you need to bring to an island. The best way to not overpack for an island vacation is to make a Hawaii trip packing list and write down what you will need or want while on the airplane and during your trip.
What am I forgetting to pack for Hawaii?
Most likely, there will be some things to pack for Hawaii trip that you will forget. But that's okay! You can always buy things at the stores on the Hawaiian islands. While you think it is warm weather year-round on a Hawaiian island, it will rain at times, so it's best to bring a lightweight rain jacket for your tropical vacation, just in case!
Should you bring towels to Hawaii?
While you can bring a beach towel, you probably don't have to. Most hotels and vacation rentals will provide towels for you, so it is best to pack light, save space, and use the ones that are provided. Double-check where you are staying.
Hawaii Packing Checklist Wrap-Up
And there you have it. Now you know what to pack for a Hawaii vacation!
My favorite Hawaii packing list items to use on the airplane, at the beach, and during the entire trip. Before we go, we also usually download one of these Hawaii travel apps (in addition to our airline app).
Hopefully, this post helps you figure out what to add to your Hawaii checklist to make sure you have what you need for the trip to Hawaii!
You can use this Hawaii packing list for females or males! If you are bringing kids or babies, you will need additional items like diapers, wipes, and so on, but ultimately, this is full of all the Hawaii essentials and all you need to pack for Hawaii!