Are you planning a trip to Oahu and want to see an amazing sunflower field in Hawaii? Keep scrolling to find out how to visit the Oahu Byodo-In Temple.
This guide to visiting Oahu Byodo-In Temple was written by Hawaii travel expert Marcie Cheung and contains affiliate links which means if you purchase something from one of my affiliate links, I may earn a small commission that goes back into maintaining this blog.
There are so many fun places to visit in Oahu, and the Byodo-In Temple is one of the most beautiful places on Oahu that is definitely a place you want to stop and see one day during your trip.
Never heard of this Buddhist temple, or are you wondering if it is worth your time? Here is your ultimate guide to the Oahu Byodo-In Temple!
Don't have time to read a bunch of Hawaii blog posts and reviews? Here are some of our top picks for visiting Oahu.
Popular Oahu Tours/Activities
Favorite Oahu Resorts/Hotels
Want to Rent a Car in Hawaii?
One of the best places to rent a car in Hawaii is Discount Hawaii Car Rental because they get the best rates from top national companies like Alamo, Dollar, Thrifty, Avis, Enterprise, Budget, and Payless.
Want to skip all the planning and just access my detailed Oahu Itinerary complete with daily schedules, kid-friendly activities, and travel hacks? Click the button below.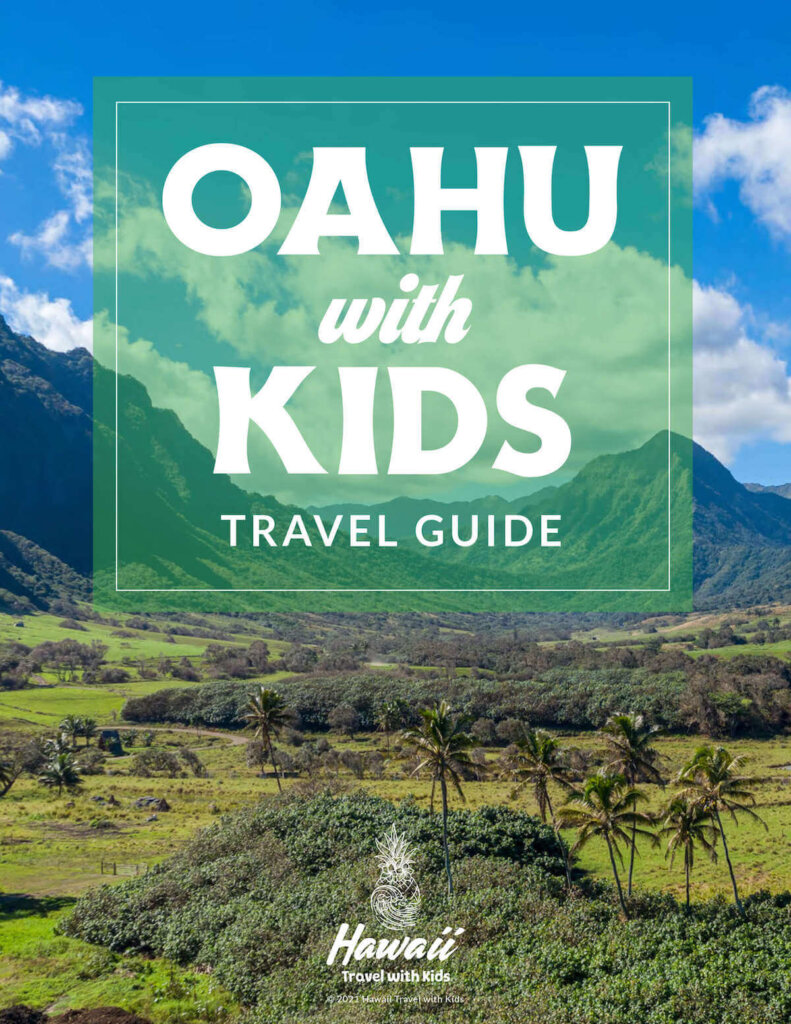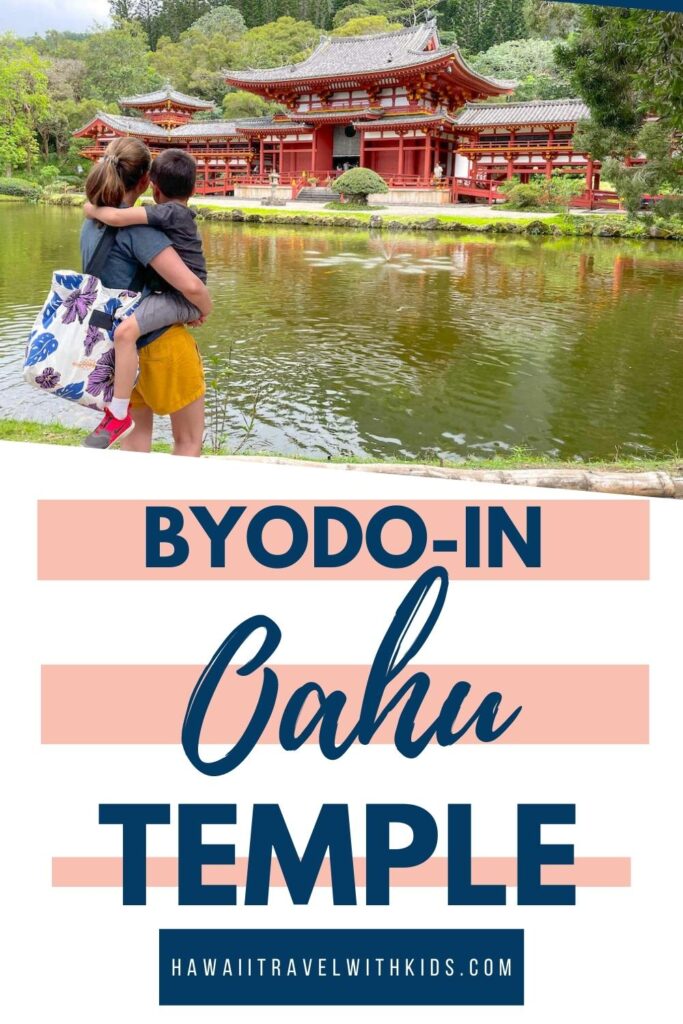 Ultimate Guide to the Oahu Byodo-In Temple
The Byodo-In Temple is one of the most scenic places in Oahu. You will love the peaceful serenity that you find here. Here is everything you need to know about this beautiful temple before going!
What is the Oahu Byodo-In Temple?
The Byodo-In Temple in Oahu is a Buddhist temple that was built in 1968. Currently, it is a non-practicing temple that allows visitors.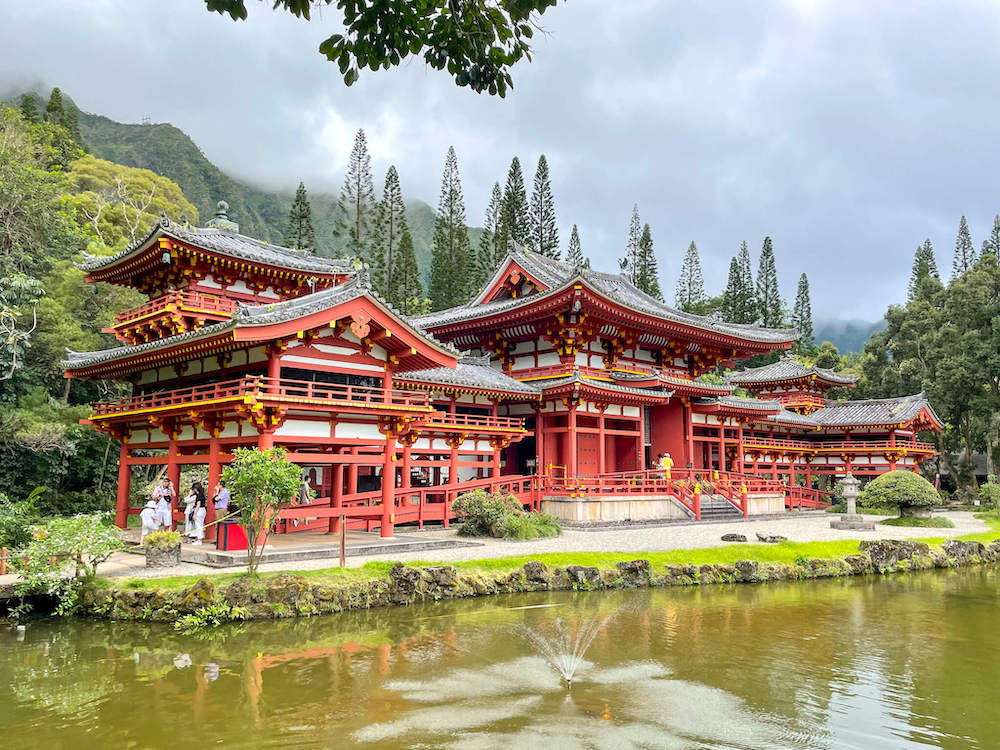 It represents Buddhism in Hawaii, as well as the Japanese immigrants who came to work on the sugar cane plant over 100 years ago.
This temple is a smaller version of the original one built in Japan. Even though it is a non-practicing temple, it is still a very sacred place to visit.
Where is the Buddhist Temple in Oahu?
You can find this beautiful Buddhist temple in Kaneohe. It is located right at the bottom of the Ko'olau Mountains in the Valley of the Temples Memorial Park.
You will need to drive through a cemetery and you might question yourself if you are in the right place. Just keep driving.
How to Get to the Temple
Once you arrive, you will see the Valley of the Temple's Cemetery, where you will head in and go past the little hut at the front.
Keep going on the winding road all the way to the end. There you will find a parking lot and the entrance to the temple!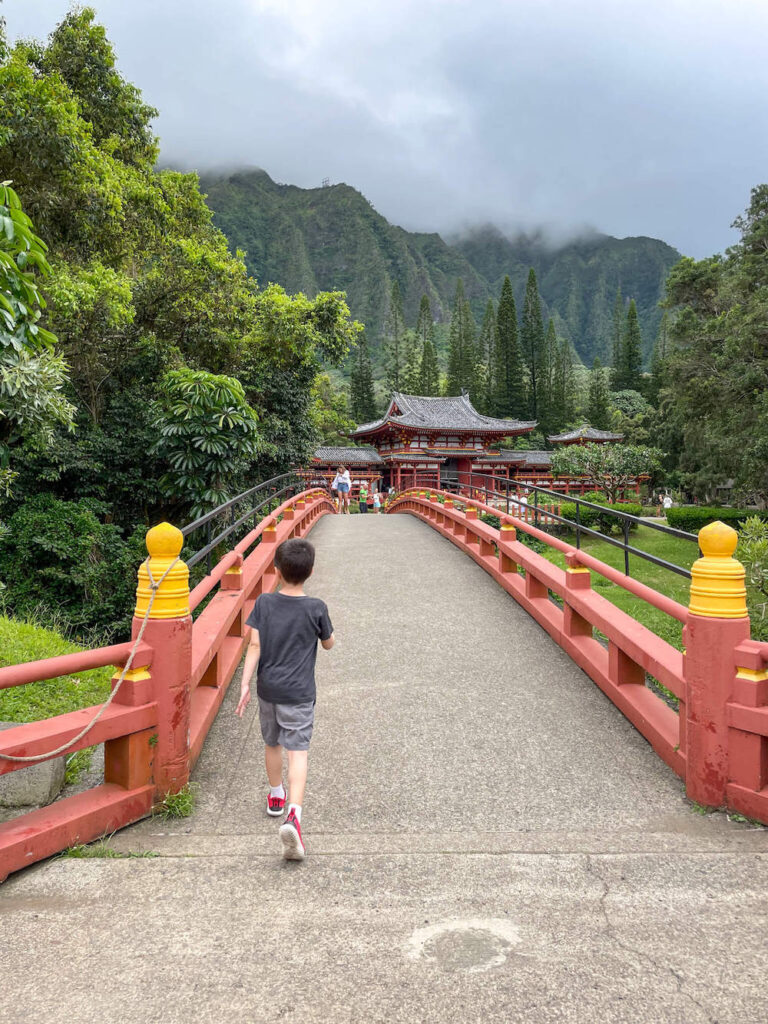 You will walk through a beautiful green garden, followed by a red Japanese-style bridge, to finally reach the temple.
After you pay the admission fee, you can walk around and explore the entire temple and surrounding area.
How much does it cost to visit the Byodo Temple in Hawaii?
To enter and explore the Byodo Temple in Hawaii, it costs $5 for adults, $4 for senior citizens, and $2 for kids up to 12 years old.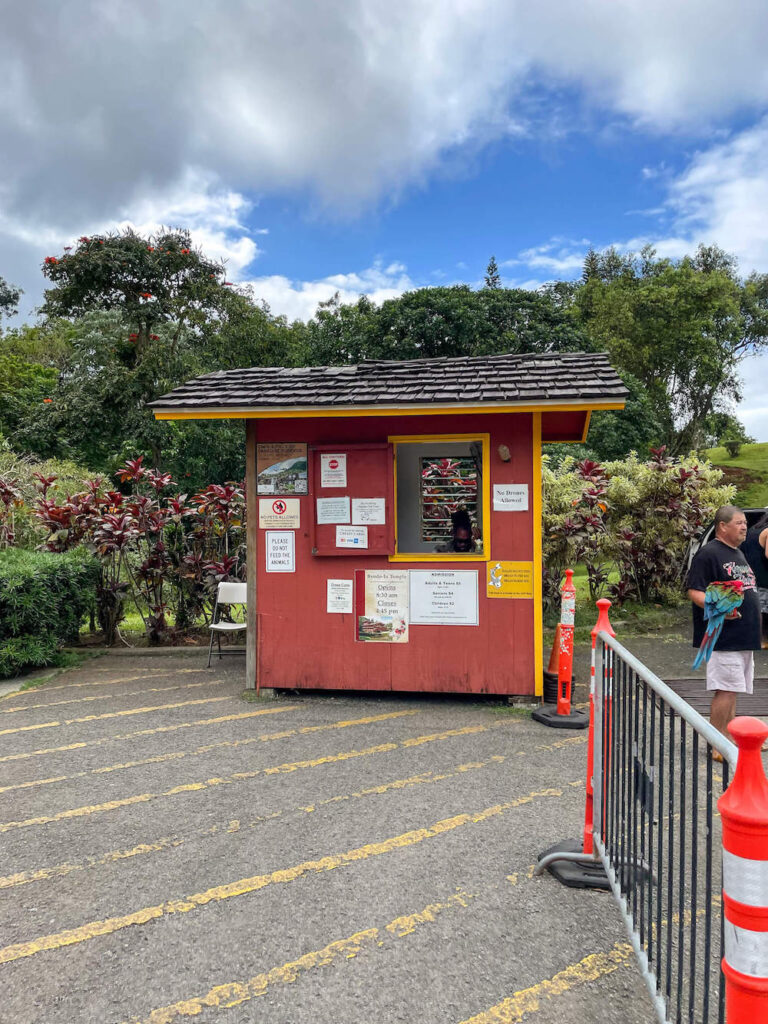 To visit one of the most beautiful places in Oahu, $5 is not bad at all!
When is this temple open?
You can visit this temple anytime between 8:30 am to 4:30 pm. It is open every day of the week too! It is closed on certain holidays, so if you are taking a trip to Oahu during the holiday season, be sure to check if they are open or not.
Is there a dress code for the Byodo-In Temple?
There is no dress code for the Byodo-In Temple. They only require you to remove your shoes before entering the temple.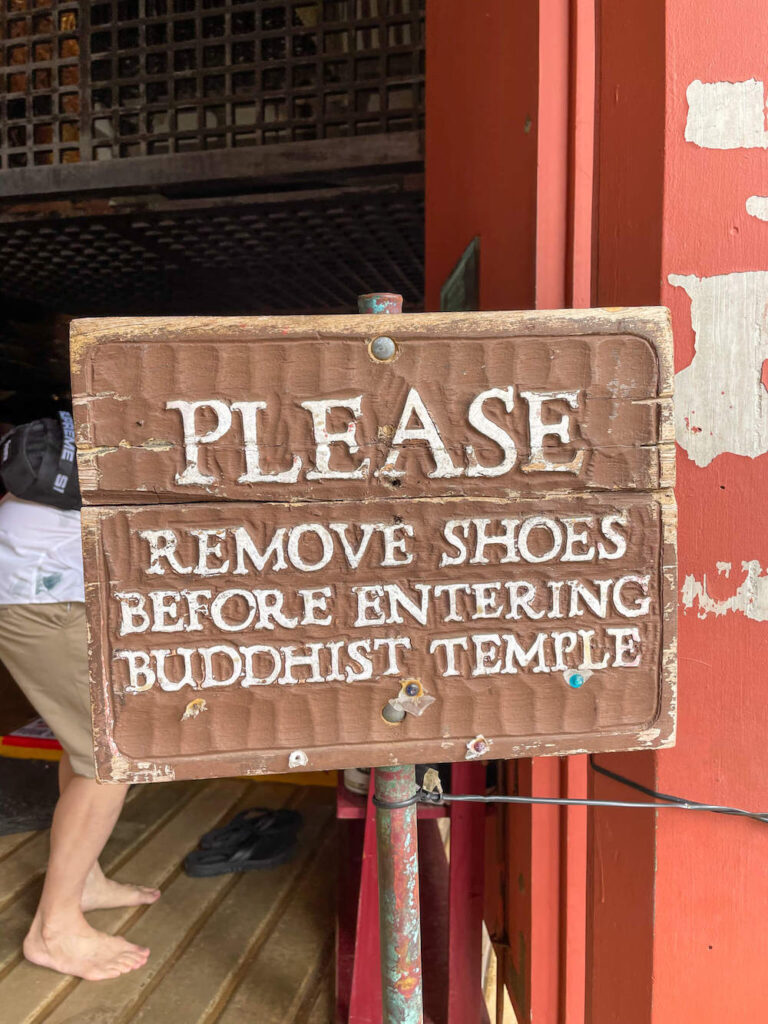 It is a sacred place, so as long as you treat it as such, you will be good to go!
Can I visit the Byodo Temple if I am not religious?
You are more than welcome to explore this peaceful place even if you aren't practicing Buddhism or any other religion. This temple welcomes anyone and everyone. You will still find it a peaceful, beautiful place regardless of your faith.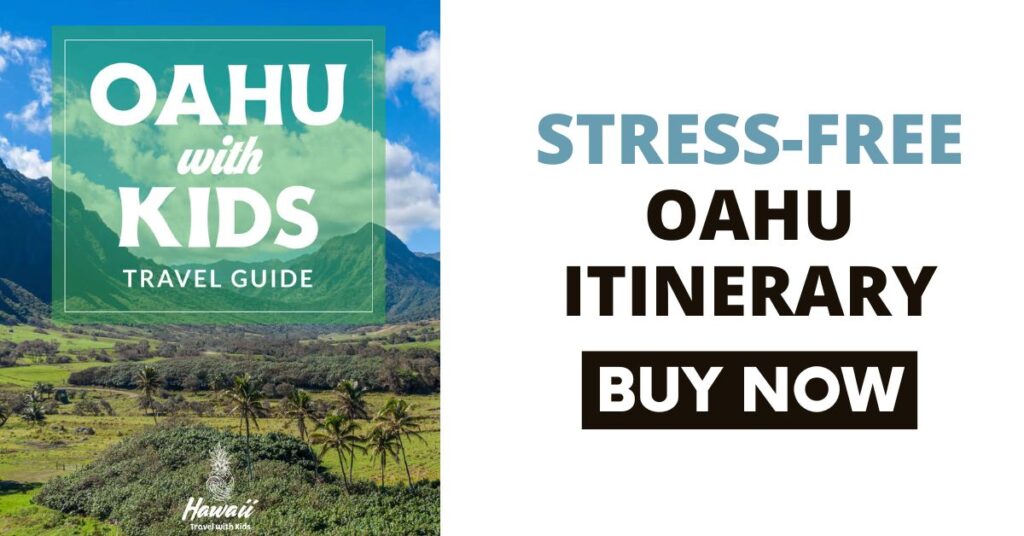 How much time do you spend at the Byodo-In Temple?
Anywhere between 40-120 minutes. It is one of the prettiest places in Oahu, and the most peaceful place, so you will want to spend as much time as possible here.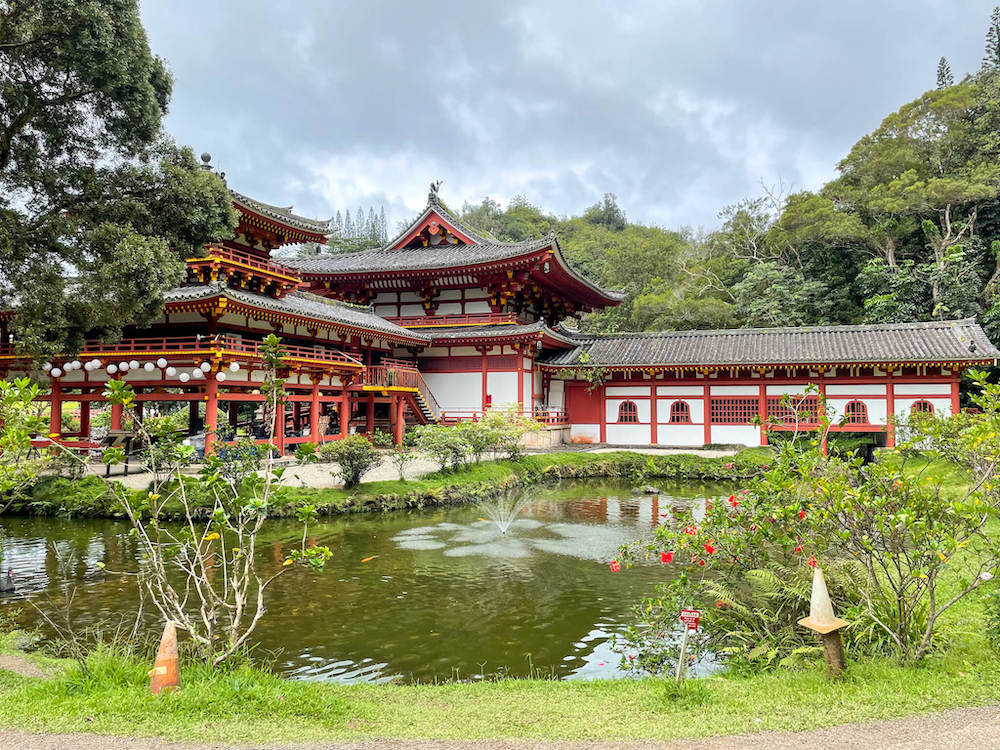 To see the temple and everything around it and take some pictures, plan for an hour or an hour and a half.
The nice thing about visiting this Buddhist temple is that there is no time restraint. If you need a quick in-and-out trip, you can do that! If you want to stay longer, you are more than welcome too. It all depends on your itinerary.
Can you take pictures at the Byodo-In Temple?
Because this is one of the Instagrammable places in Oahu, of course you can take pictures here! Taking pictures from your phone or on a handheld camera is allowed.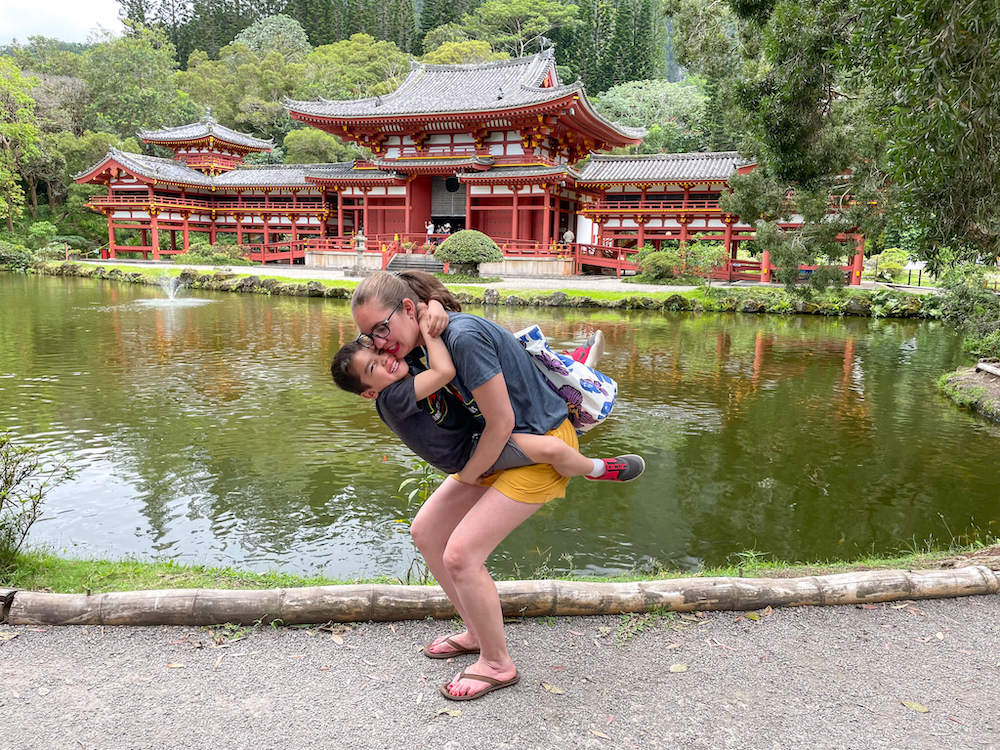 If you plan to do an entire photoshoot at this Oahu photography spot, you'll want to check out their photography permits for further information.
This is one of the prettiest places in Hawaii, so you'll definitely want to bring your camera!
What is there to do at the Buddhist Temple in Oahu, Hawaii?
Some may think this is just a simple Buddhist temple, but it is so much more than that! There are plenty of things you can do at the Byodo-In Temple.
Take Pictures
Because it does have the best views in Oahu, especially of the Ko'olau Mountains, you'll want to take some awesome pictures here.
Try to capture different angles to get the mountains in the background, the entire temple, the greenery surrounding it, and everything else. Taking pictures here will help bring some of the peace you find here back to your home!
Visit the Reflection Pond
The reflection pond is right at the entrance of the temple and is where there are hundreds of beautiful orange koi fish.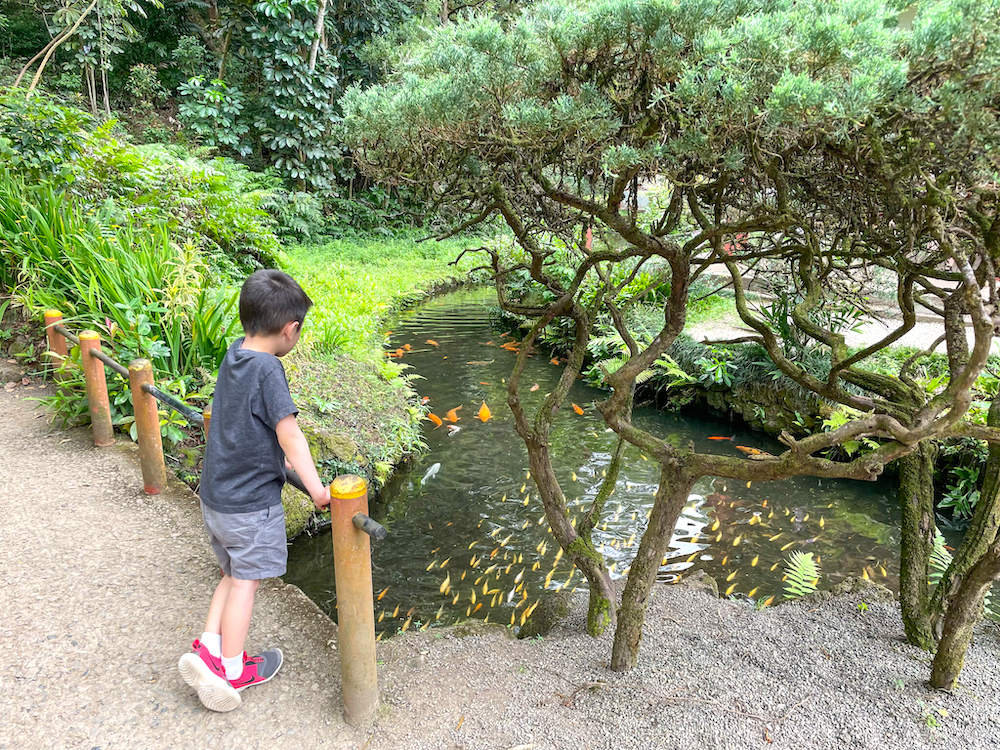 It is a beautiful calm pond to see your reflection, visit the fish, and simply enjoy.
Feed the Wildlife
You can feed the fishes in the reflection pond! Before heading to the pond, go to the gift shop and buy some food. The food you feed the fish could also be fed to the chickens and birds.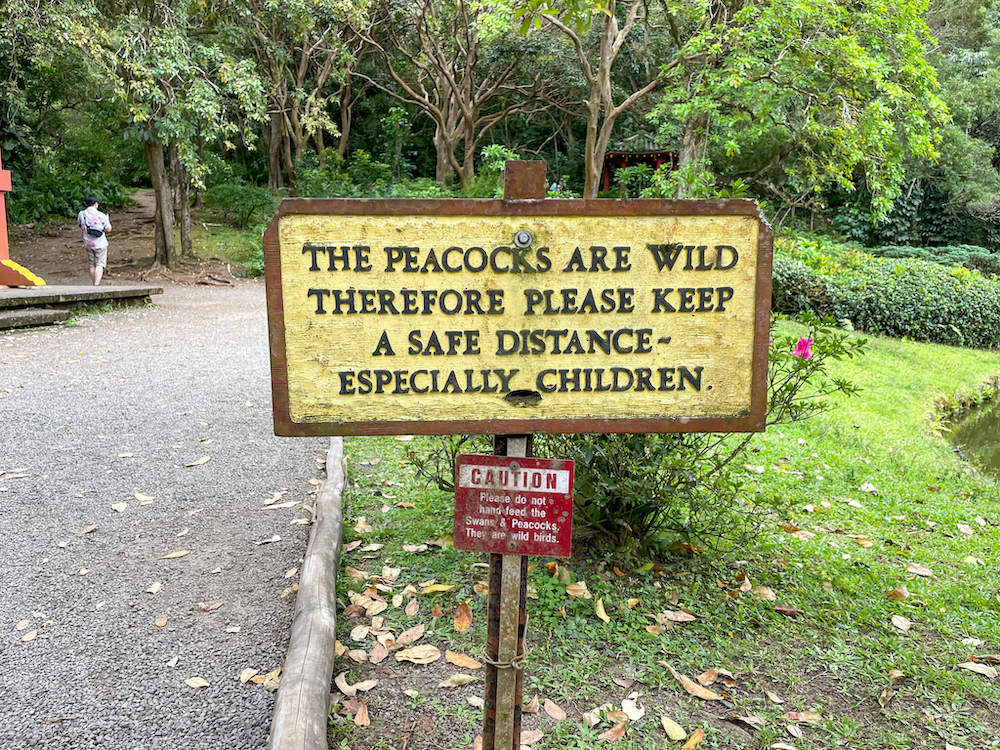 The fish will absolutely love it, and so will your kids if you bring them along. This is usually one of the best places on temple grounds for little ones to enjoy.
Ring the Sacred Bell
The other place that kids especially will love is ringing the sacred bell. It is a huge bronze and tin bell that is a replica of the one in Uji, Japan. It is custom to ring the bell before entering the temple.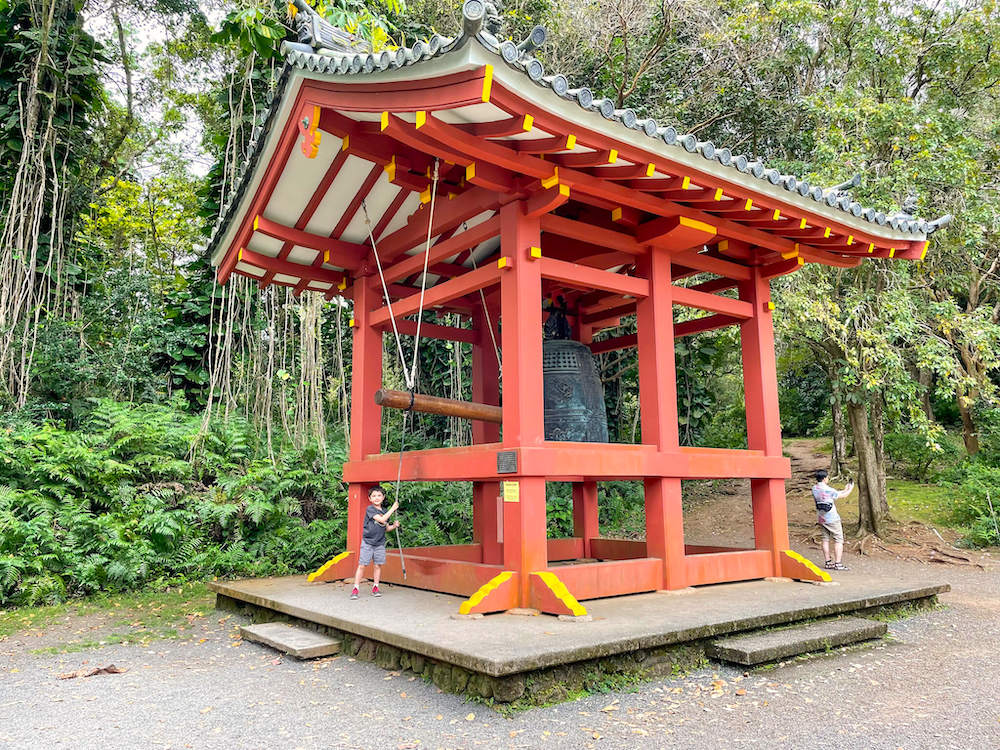 While it is a bell, it is not a loud, annoying sound; it is actually a deep low sound that is quite relaxing. You will hear the bell throughout your entire visit, but it won't be bothersome at all.
It is said that ringing the bell helps to clear your mind and get rid of all evil spirits and temptations. Ringing the bell will also bring peace, happiness, blessings, and long life as well.
Explore the Temple
Remove your shoes before entering the temple and enjoy looking at all its beauty inside. Take a moment to stop and notice what you feel. You will probably have a great feeling of peace as you explore all the temple has to offer.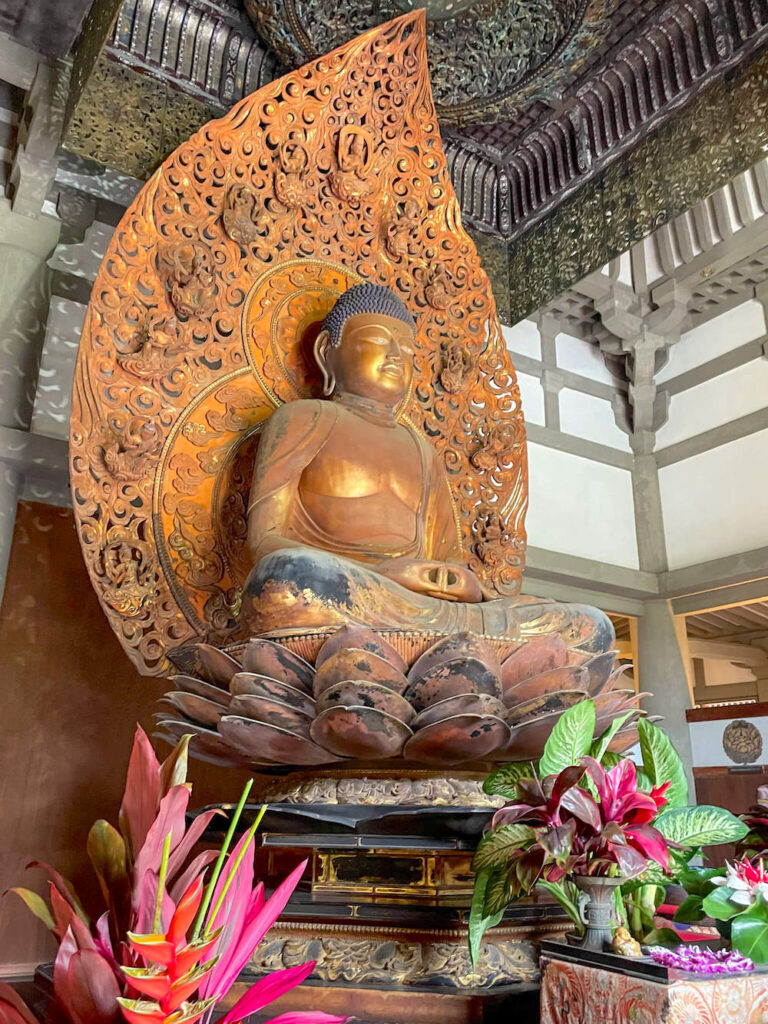 Right at the front of the temple is the Amida, a golden Buddha. It is over 9 feet tall! There are 52 smaller sculptures throughout the temple as well. See if you can spot them all!
Meditate at the Pavilion
Behind the temple on a little hill is the peaceful pavilion. Here you can take some time to meditate and take in the surrounding nature and its beauty.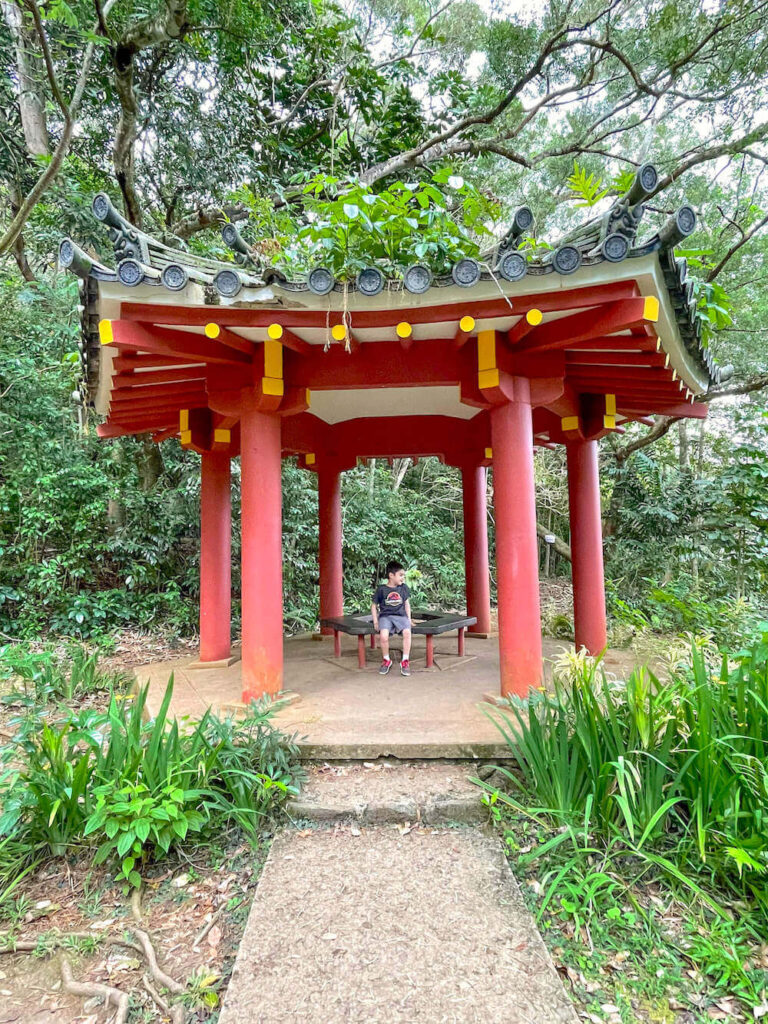 We loved how this pavilion is tucked away from the crowds. It's a great spot to enjoy a few moments of quiet.
Walk Around the Peaceful Garden
If you have time, be sure to walk around the garden while you enjoy the serenity you find here.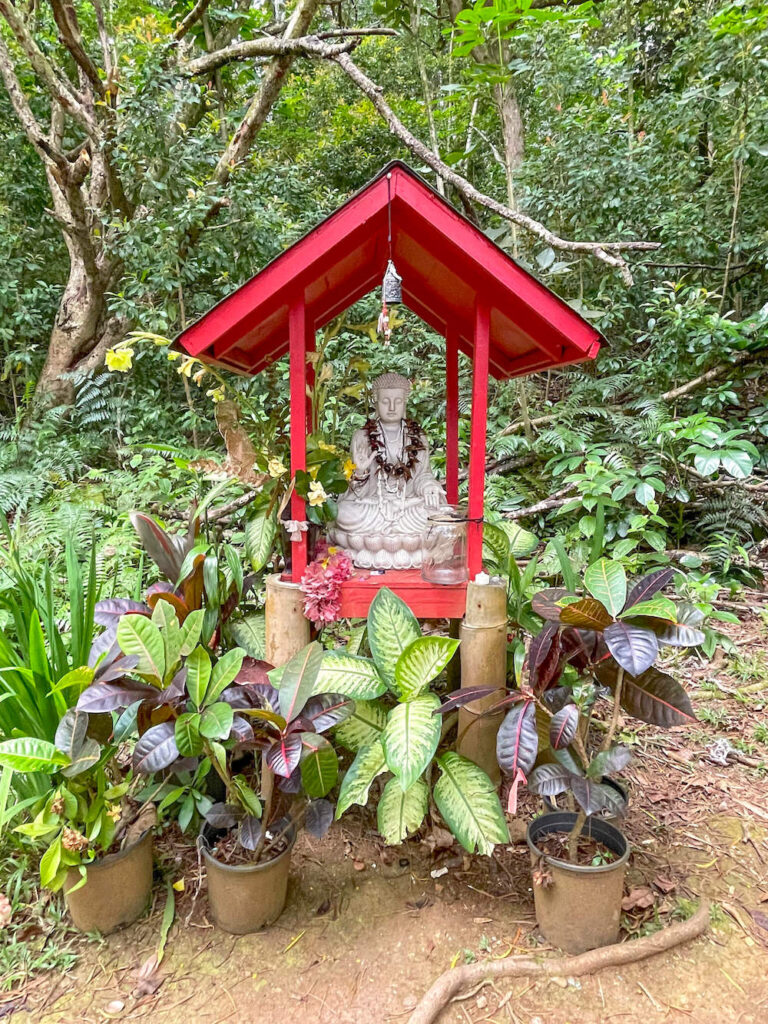 Temple grounds are full of beauty, and the garden is a great spot to take more pictures!
Head to the Gift Shop
If you want to feed the wildlife here, you'll need to head to the gift shop to buy the food. However, it is also a place to grab some unique local artists' souvenirs too! Many local vendors sell their artwork and crafts here.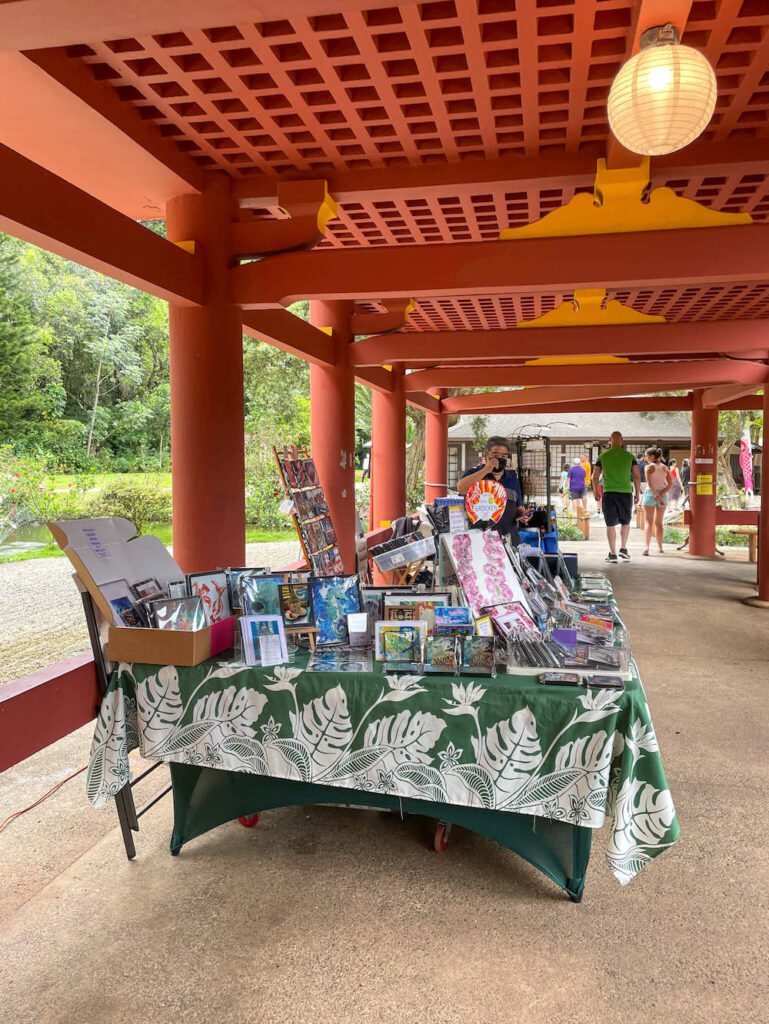 Check out the awesome items you'll find in the gift shop and grab a souvenir or two to remember your peaceful time at the temple!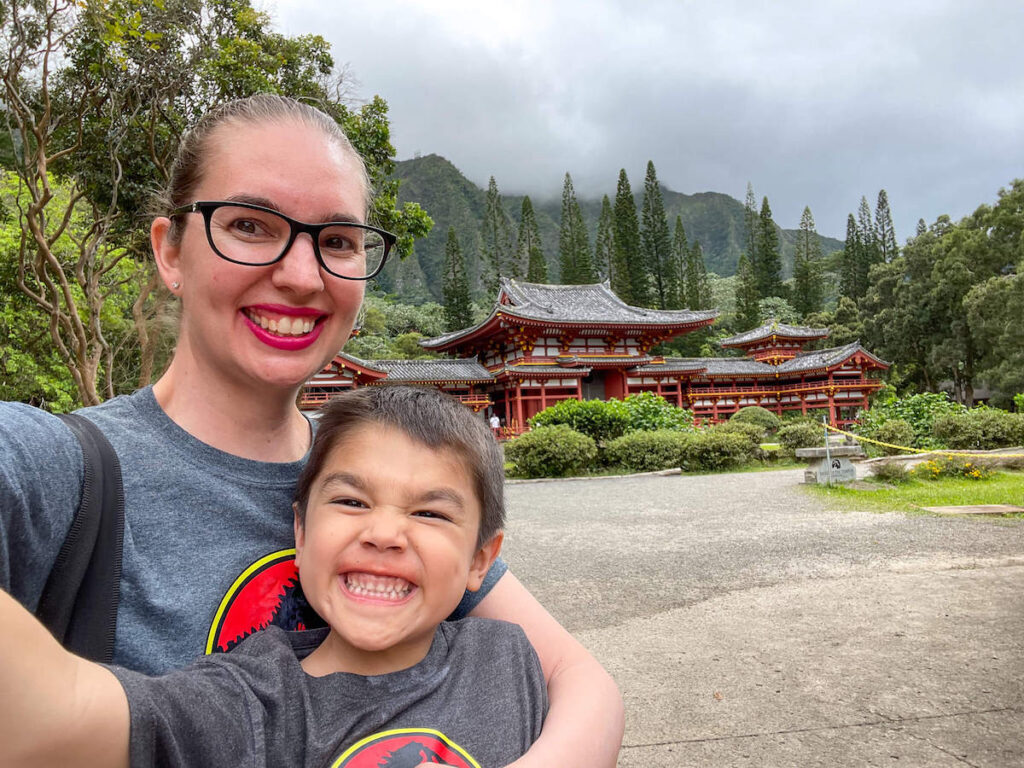 Tips for Visiting the Byodo-In Temple on Oahu
Bring bug repellant! All the lush greenery makes for plenty of mosquitoes.
Bring cash. They do accept cards, but it doesn't hurt to have some cash just in case!
You cannot feed the fish and birds with any food. You can only feed them with the food from the gift shop. This helps the fish not to get overfed.
Be sure to ring the bell before going to the temple! It is fun and helps bring you peace too.
What do you do after the Byodo-In Temple?
After you visit the Byodo-In Temple, head down to the Polynesian Cultural Center, Haleiwa, Kualoa Ranch, or to some of the best beaches on the North Shore to finish off your day on this side of the island.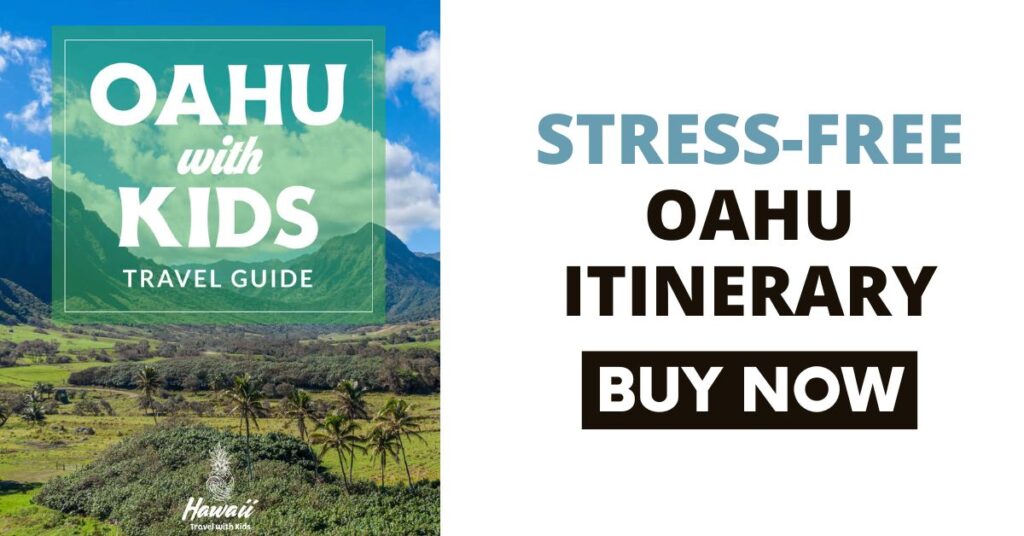 Byodo-In Temple in Hawaii FAQs
Is there food at the Byodo-In Temple?
Yes, there is a small food stand that sells lunch items. There's also a place that sells smoothies. Otherwise, your best bet is to drive into Kaneohe and eat at one of their many restaurants.
What religion is Byodo-In Temple?
The Byodo-In Temple is a Japanese Buddhist temple.
Is the Byodo-In Temple in Hawaii a replica?
Yes! It's actually a replica of Japan's iconic Byodo-in Temple in Uji, Kyoto. The original was built more than 1,000 years ago!
Is the Byodo-In Temple worth it?
It is worth it to visit the Byodo-In Temple! It is one of Oahu's tourist spots that is great for new and returning visitors.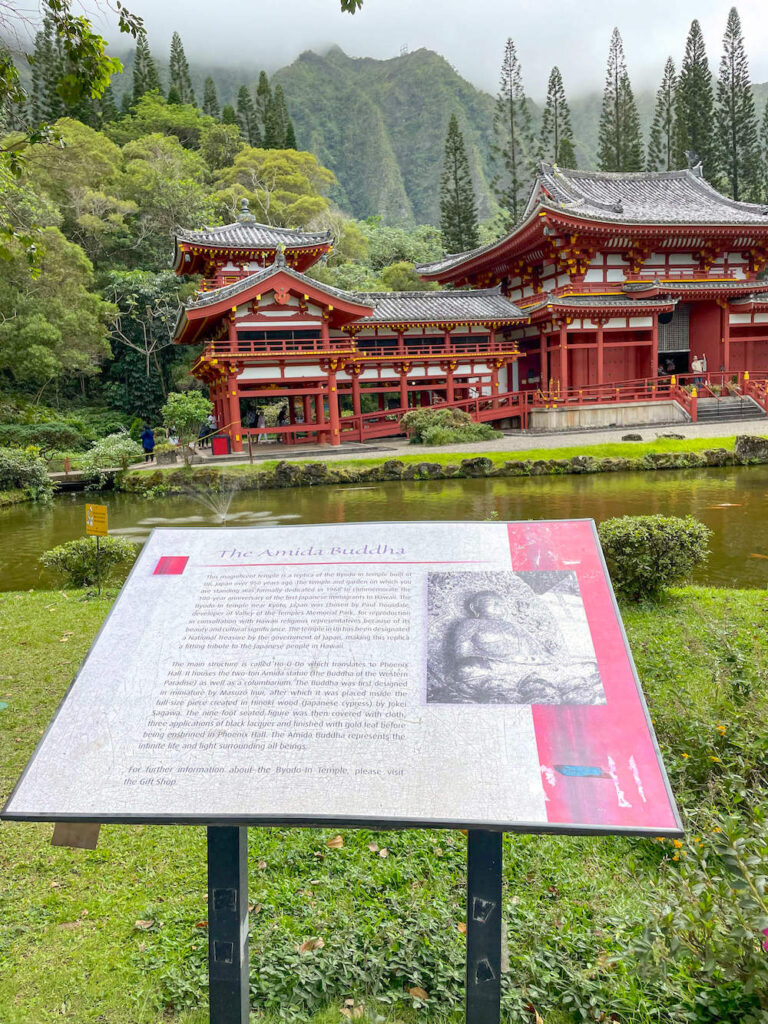 It is so peaceful, calm, and relaxing, which makes it one of the best places to go on Oahu. Plus, it is affordable for every budget!
Stop by the Byodo-In Temple on your next Oahu vacation to see one of the most beautiful places on Oahu. You will find a sense of calmness that only this sacred place can give you. You won't regret it!